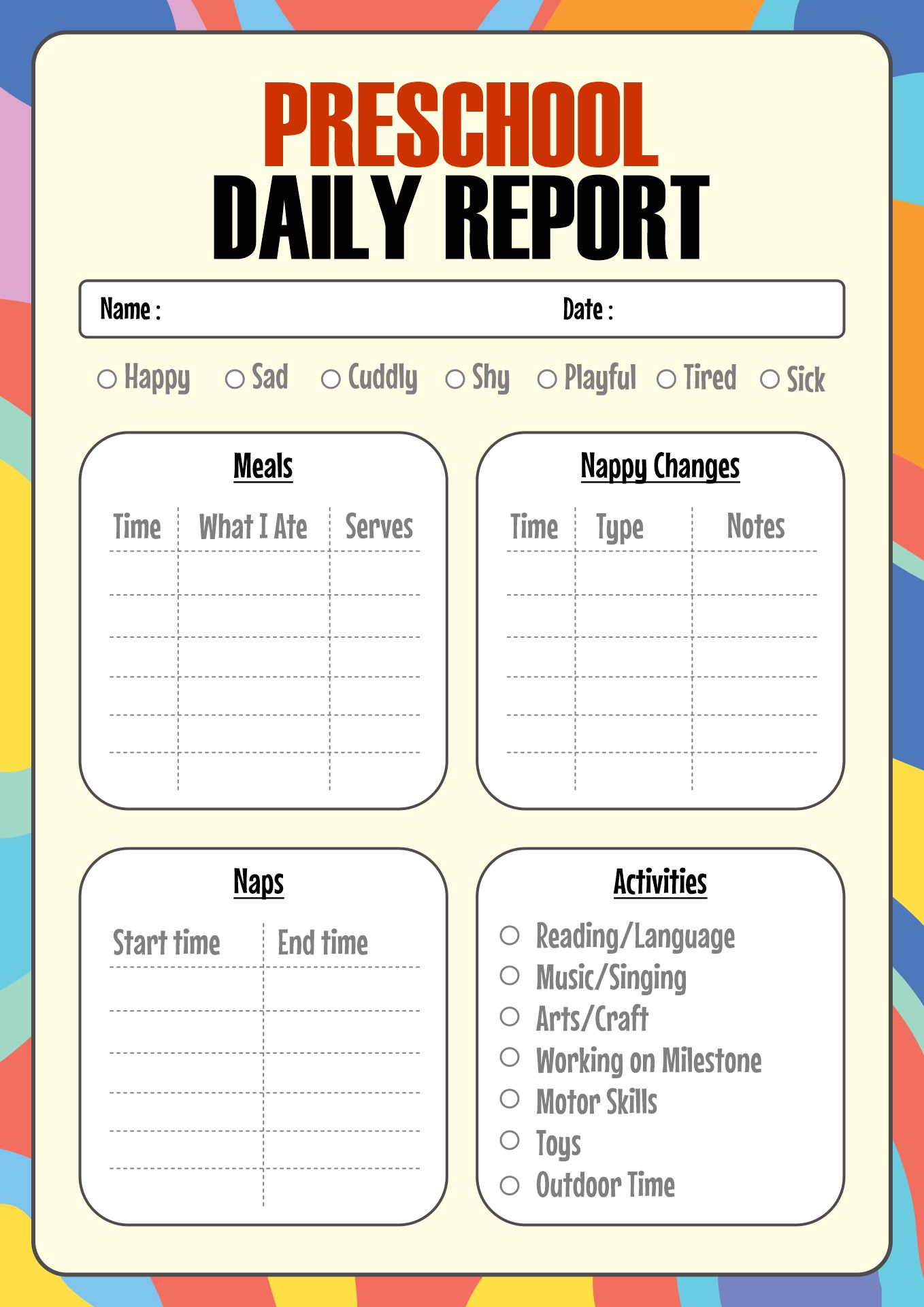 What are Daily Sheets?
Daily sheets for toddlers are a daily schedule used by toddlers. Toddlers need a schedule to monitor their daily activities. The daily activity sheet is used to record the daily activities of toddlers and various things related to those activities. It is used to help parents find out toddler activity patterns and ways that can be done to overcome toddler behavior problems.
That daily report is a simple sheet that can be used as an evaluation by parents in monitoring the growth and development of their children. Parents can use the daily sheet as a guide for daycare staff or babysitters. Therefore, the sheet must be made as detailed as possible so that it can contain various important information related to the activities and daily needs of toddlers.
By using the daily activity sheet, you can find out the daily activities carried out by toddlers. There is a lot of information on the sheet such as sleep schedules, meal schedules, and so on. You have to write about 3-4 categories that toddlers do every day on the daily sheet.
However, the sheet is very flexible so you can edit it according to the needs of toddlers. Add other information on the daily sheet if needed. To make it more interesting, you can use toddlers' daily sheet templates with various designs and themes.
Why are Toddlers' Daily Sheets Important?
The first reason for using toddlers' daily sheets is for family communication in daily activities. For toddlers, building good relationships with all family members is important. So, all family members can understand toddlers through toddlers' daily sheets. Apart from that, there are other reasons why you need to use those daily sheets.
So, the daily sheets help parents to get important information about their children. This information allows parents to understand the needs of their children. So, daily sheets can help parents to provide the best facilities for their children.
Daily sheets help families to find out the best activity schedule for toddlers. Bedtime, lunchtime, and dinner time are important things that parents should know to help improve children's growth.
What to Include in Toddlers' Daily Sheets?
There is some important information that you must write on the daily sheets for toddlers.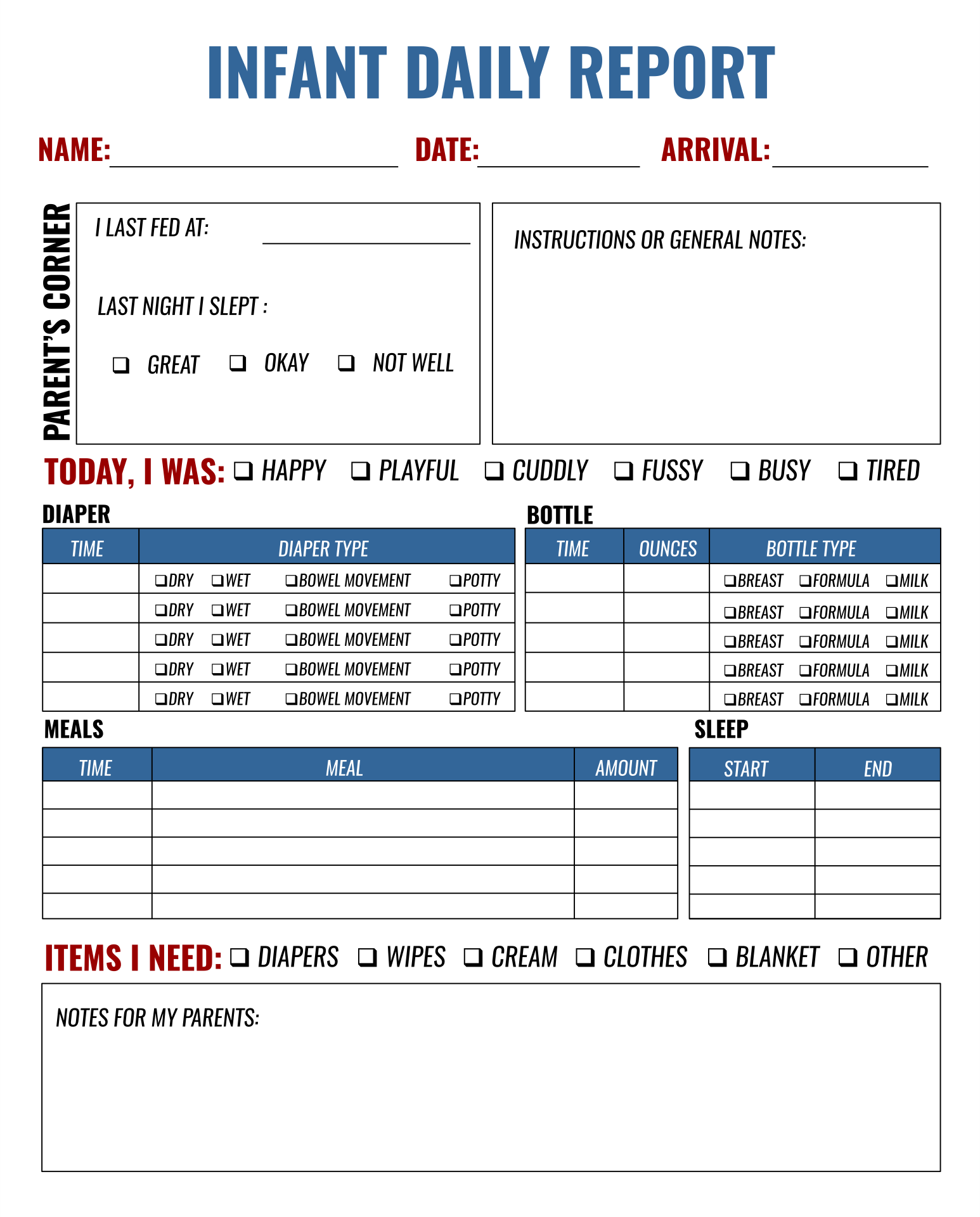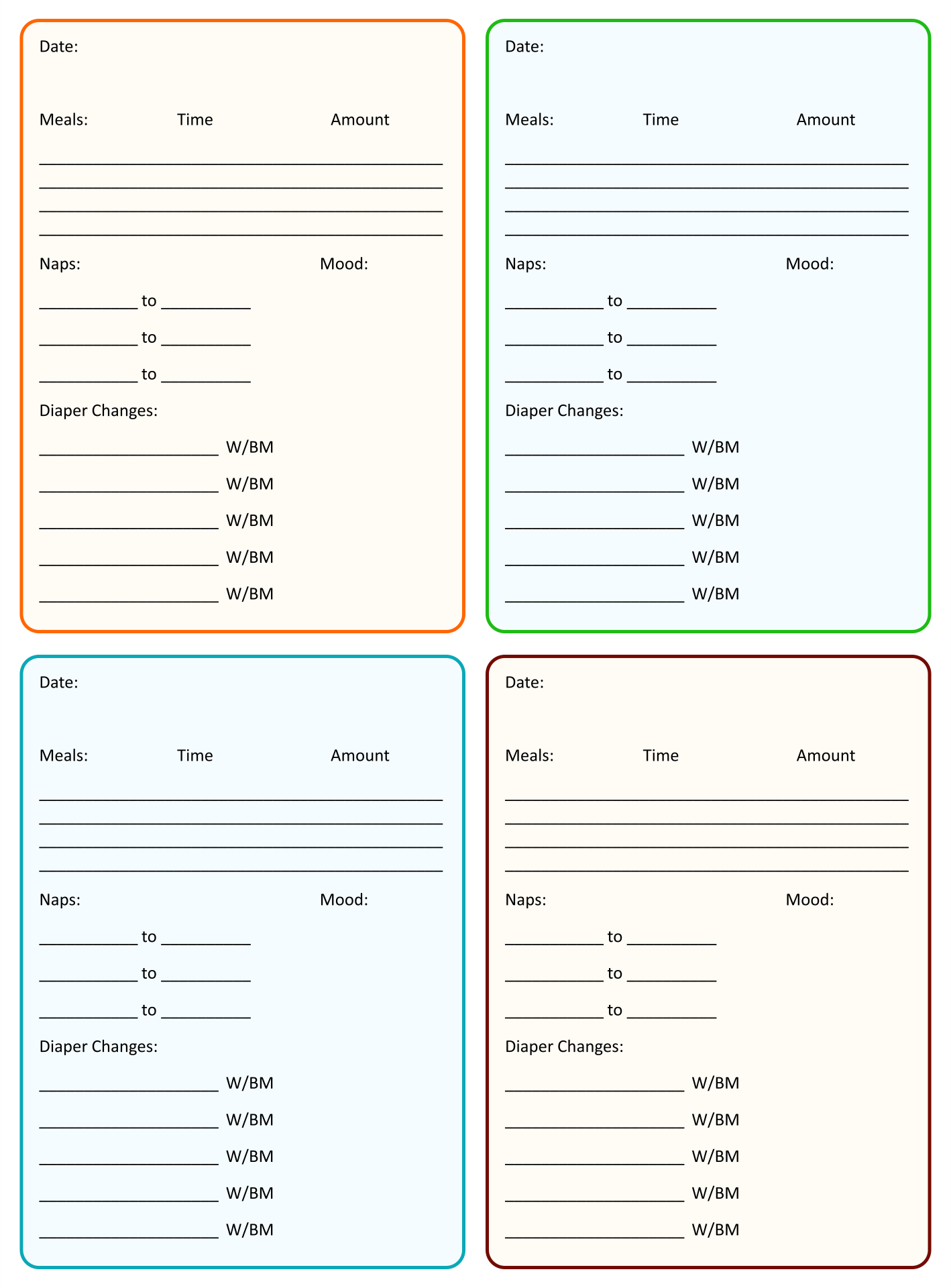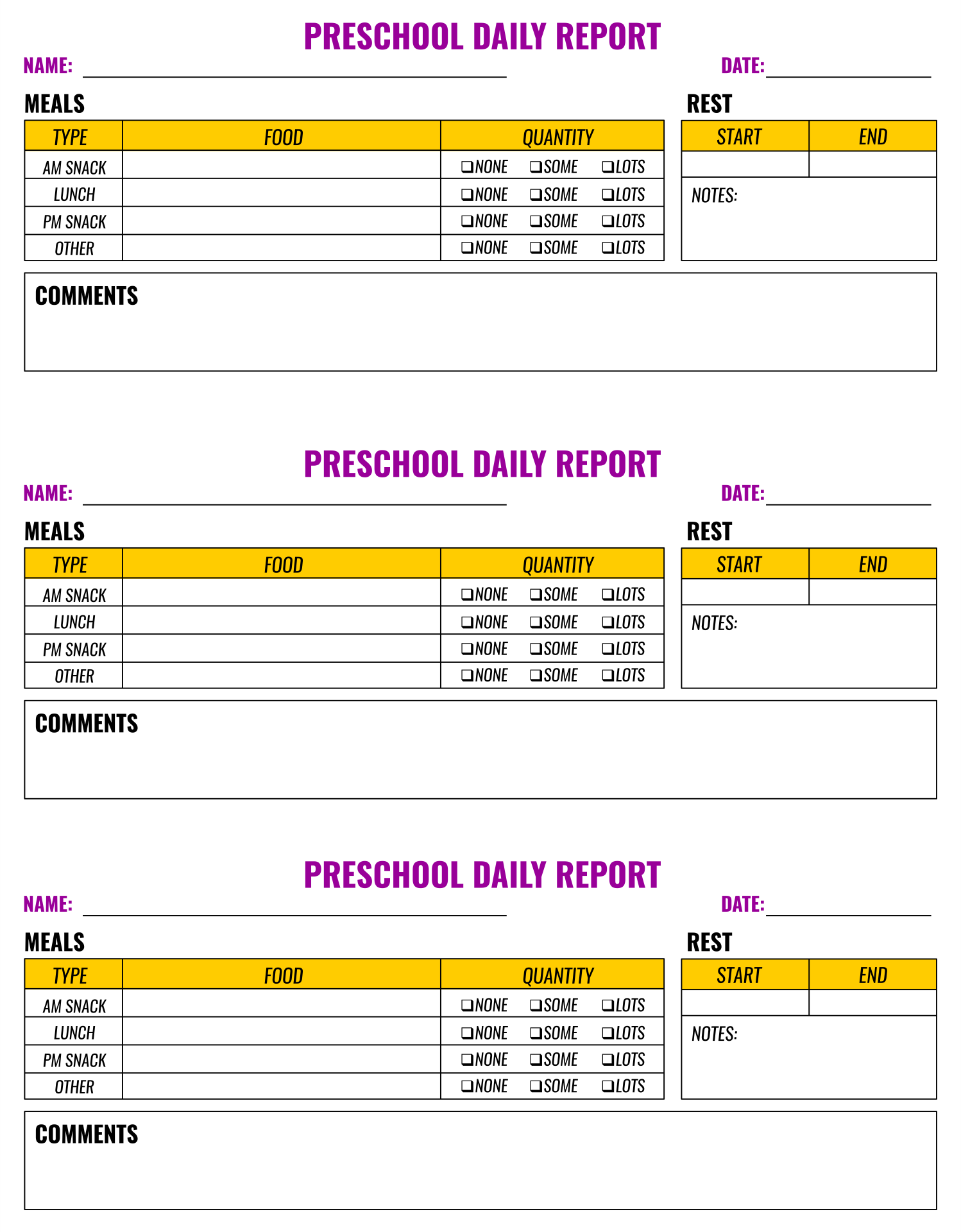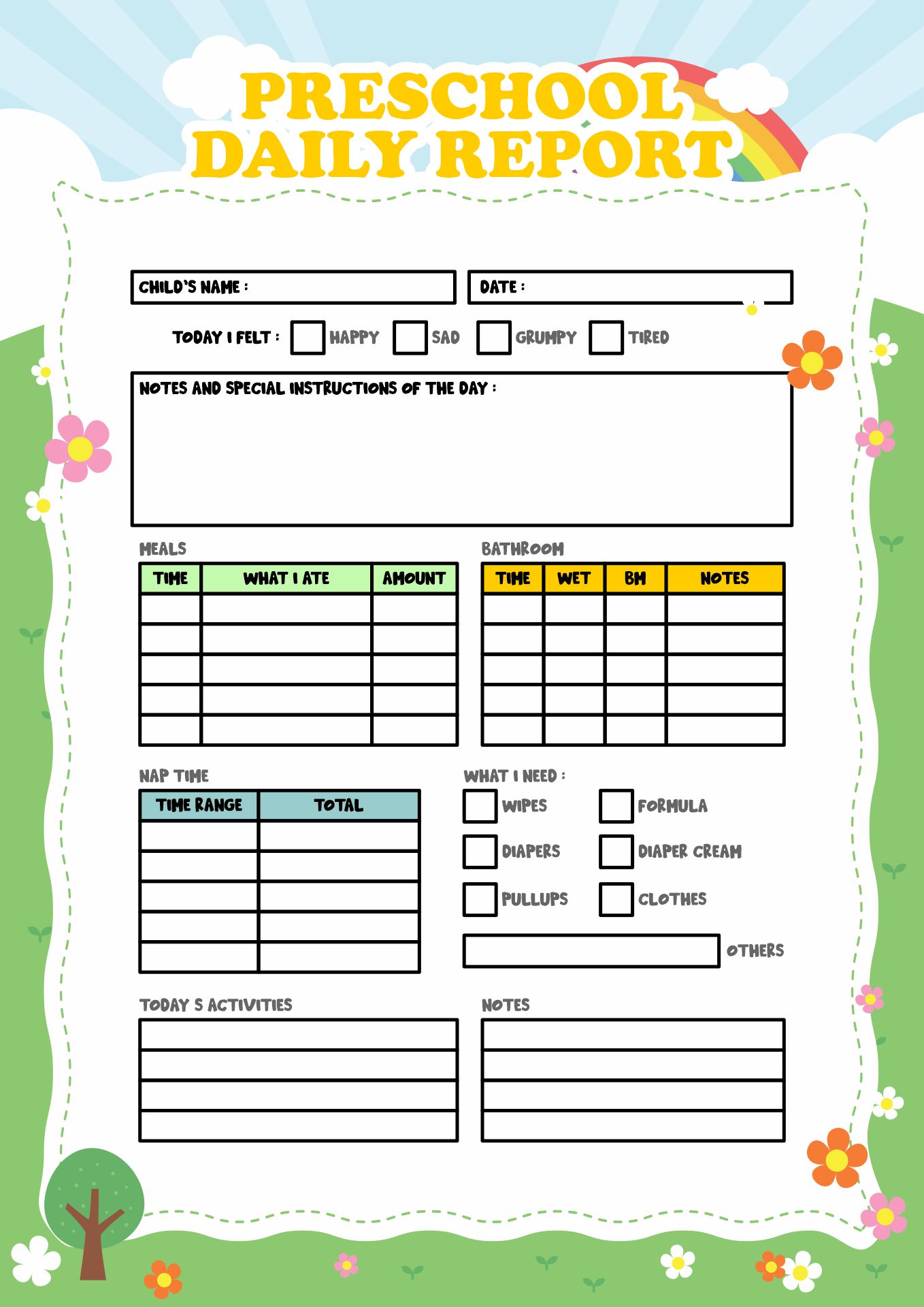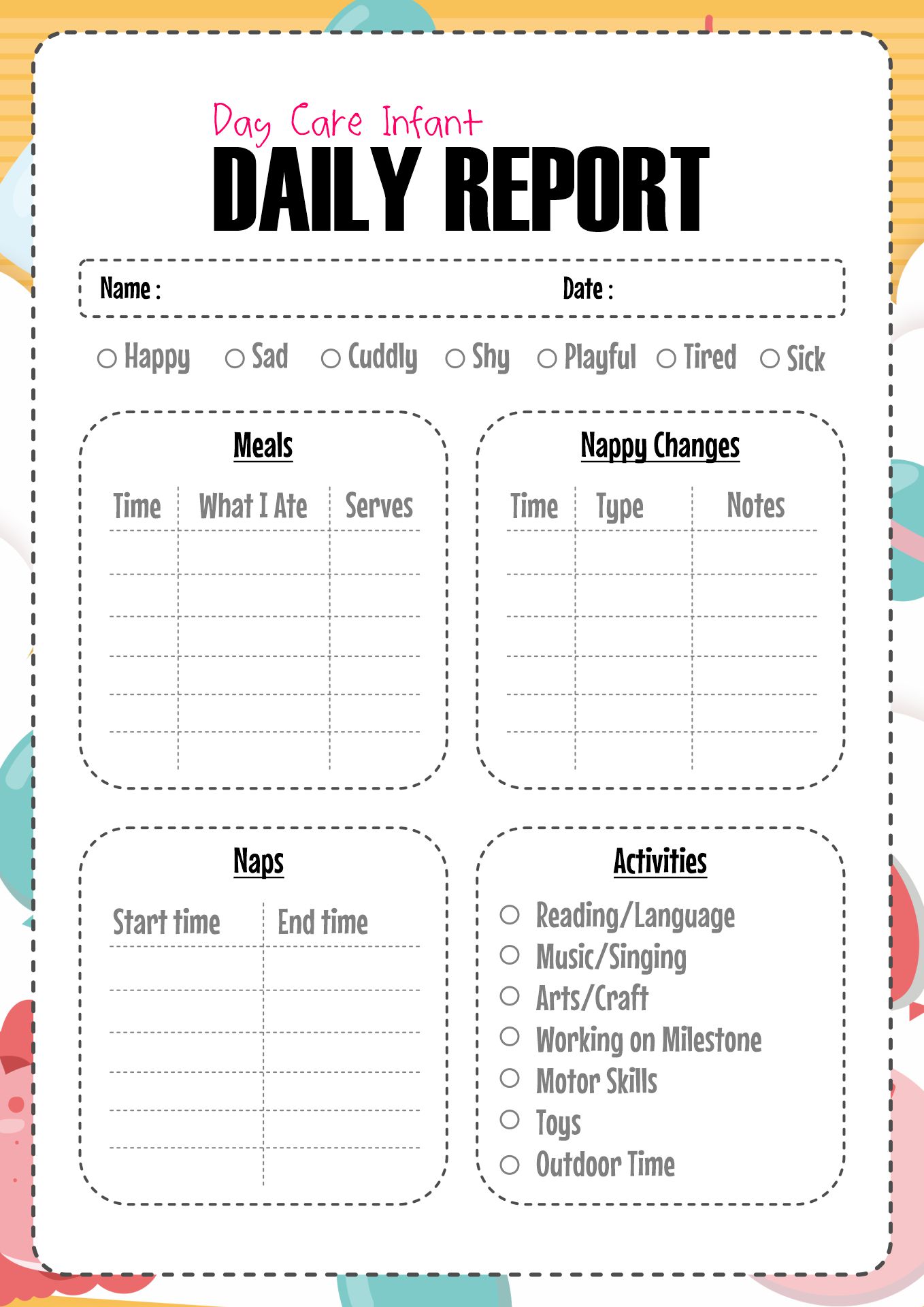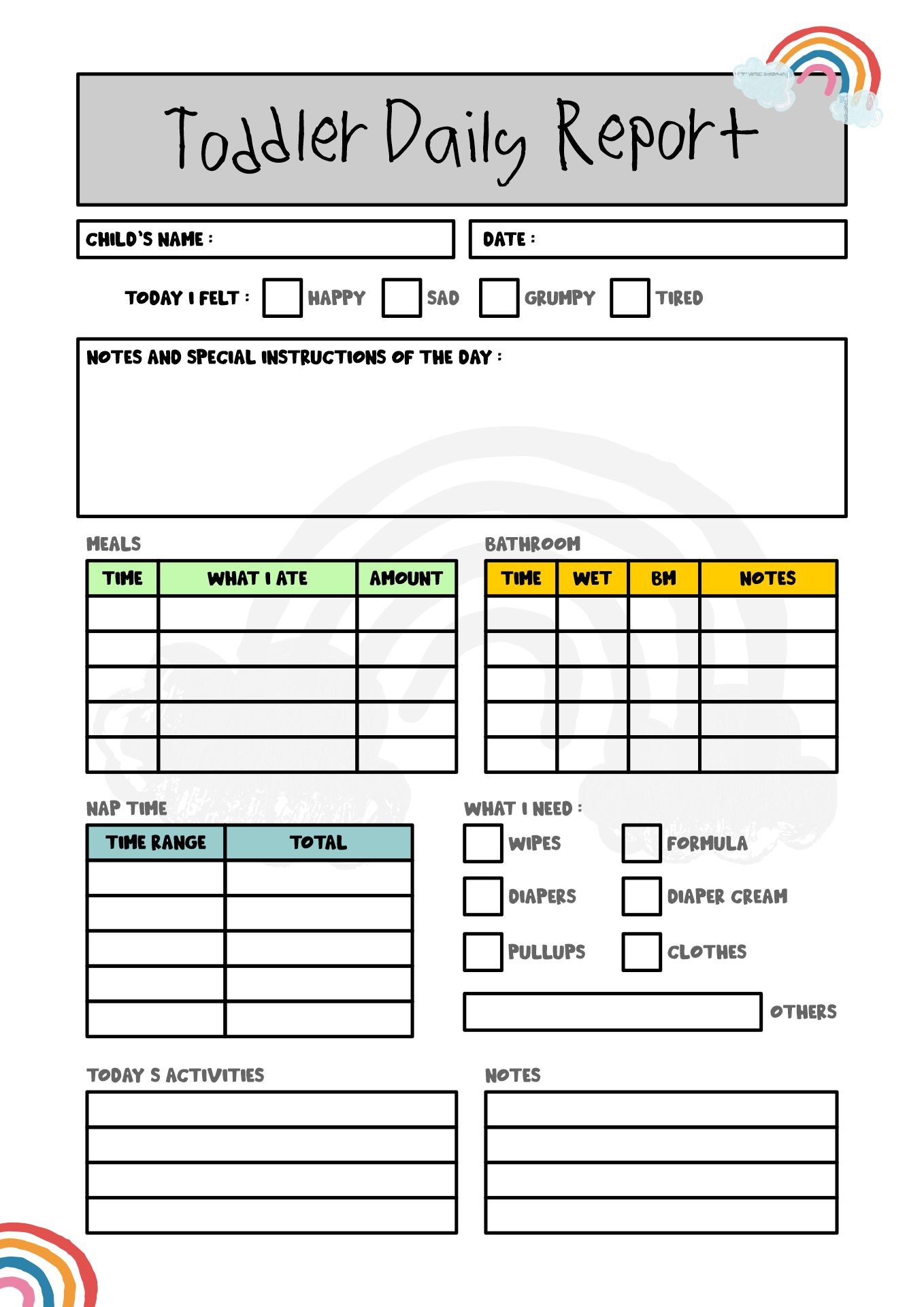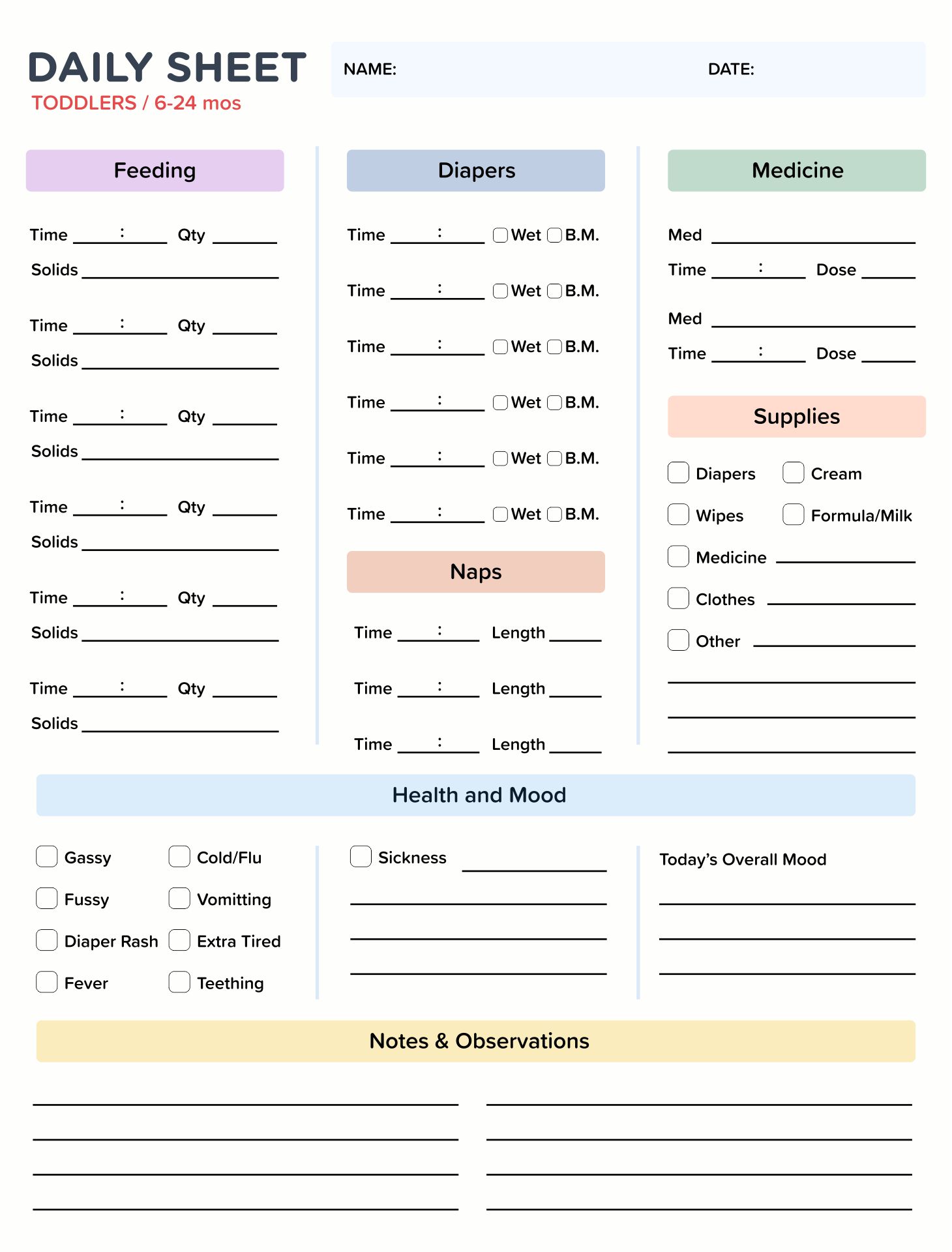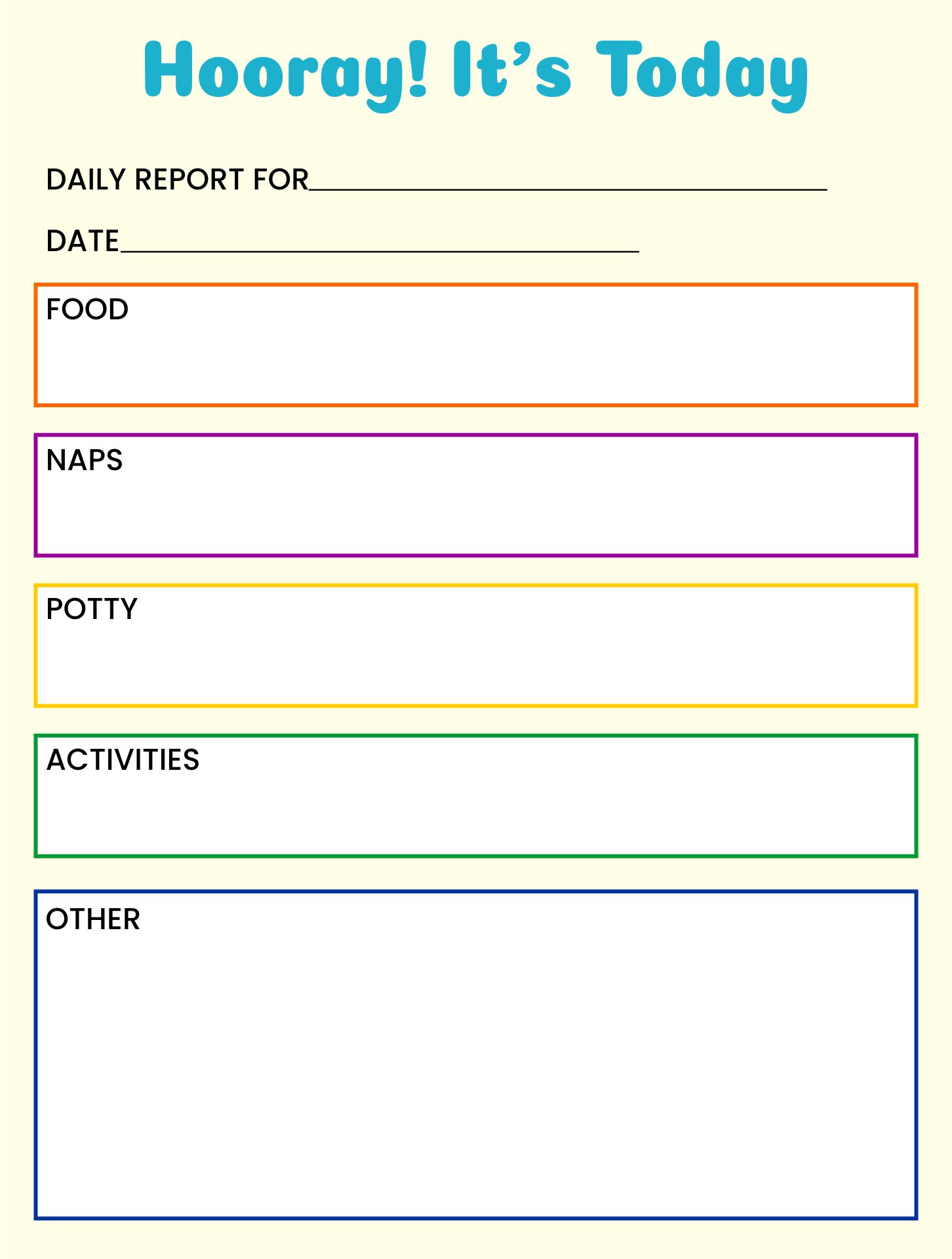 Why Should You Use a Toddlers Daily Sheets Template?
If you want to make it easier to use toddlers' daily sheets, you need daily sheet templates. It's a template that you can download and print online. There are several benefits that you will get if you use these toddlers' daily sheet templates.
Easy to Store

If you use manual daily sheets that you made by yourself, it can easily get lost. Therefore, you need daily sheets that are easy to store. If you use an online template, you can save the daily sheets easily. If you print the sheet, you can also easily find it again on your device.

So, you and all family members can easily use the daily sheet. You can also share those daily sheets with all family members. So, families can help each other to monitor the daily activities of toddlers.

Minimizing Costs

If you use a template, you don't need a lot of money to use the daily sheets. The reason is, you don't need to print the daily sheets. You don't have to pay any fees for using paper and ink.

So, daily sheets save you time, money, and effort. It can help you to easily monitor and adjust various activities of your toddlers. You can also adjust the daily sheets to the needs of toddlers.

Help Teachers

By using daily sheets, you can help daycare staff and teachers. The reason is, they can use the daily sheets to inform the various routines and needs of the children. So, it will help staff and teachers to work quickly. However, you must ensure that all the information is recorded in detail. If the written information is not detailed, you will give staff and teachers difficulties in understanding your children's behavior.
If you want to use the daily sheets, you need to personalize them according to the needs of the children. In addition, you can ask for help from all family members to determine children's activity categories and monitor toddlers.