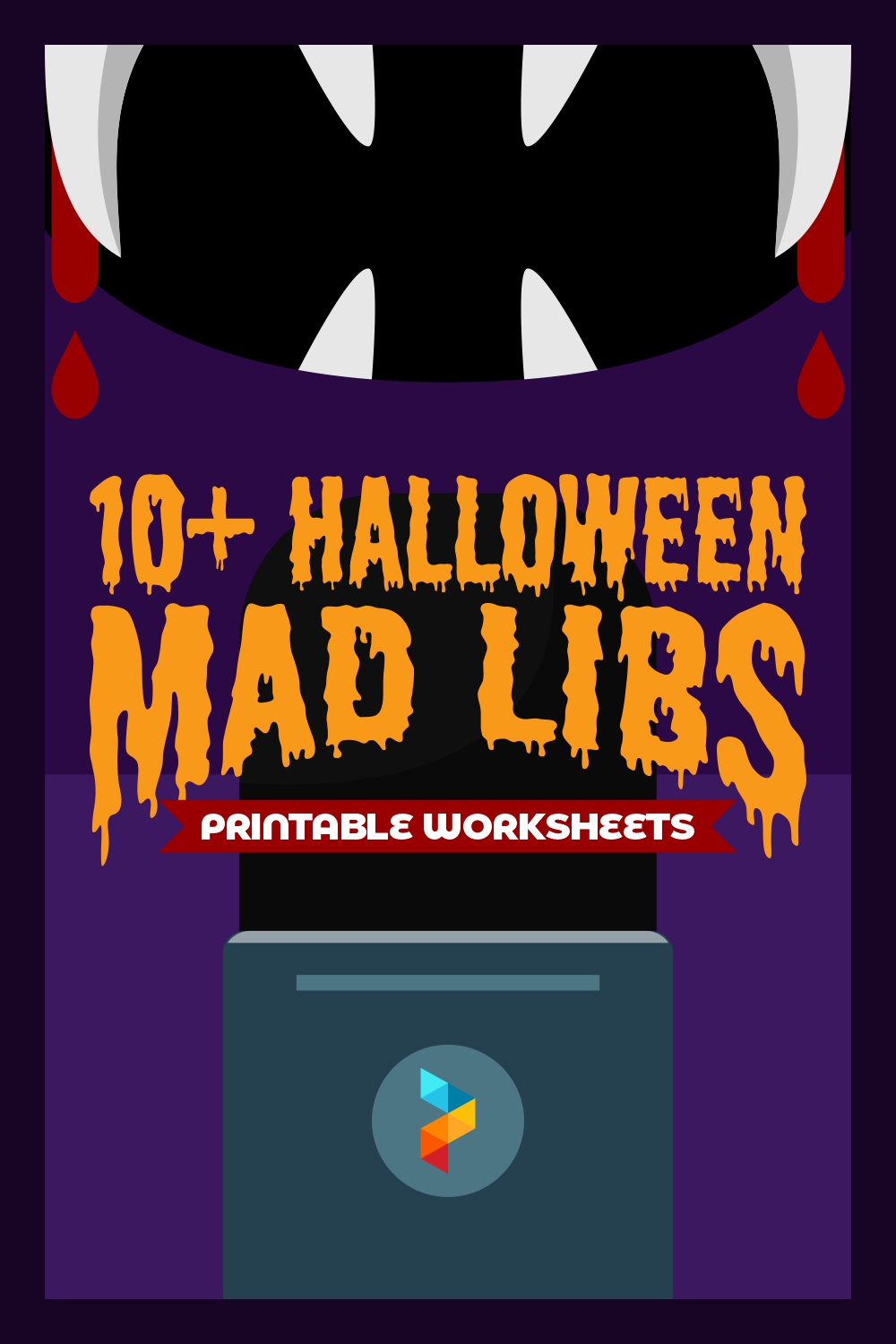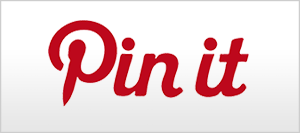 Halloween Mad Libs Printable Worksheets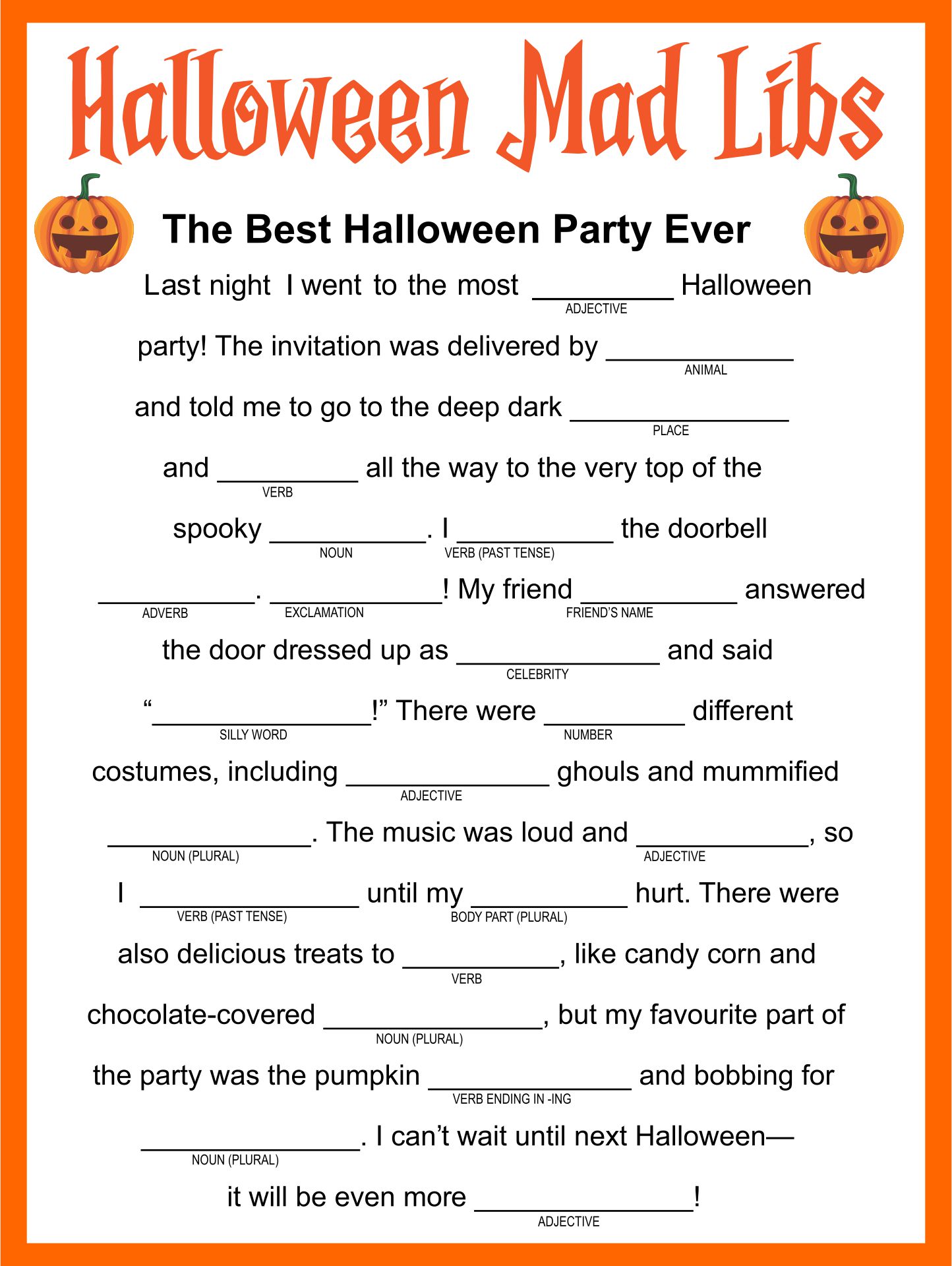 How to teach the language with Halloween activities?
Learning a language has a special way where you can also learn about different cultures. There are various activities with many themes to talk about. This is also why you can take seasonal worksheets as your teaching tool. Like in celebrating Halloween, they will be able to know the history and origins of this favorite holiday. Obtain your teaching goal for vocabulary and sentence grammar using mad libs worksheets. Since the students need to fill in the bank, from the word banks or correct grammar in the sentence. You can also organize the worksheet using missing lyrics or using classic Halloween stories to get them caught easier in the topic you are teaching.
How to make mad libs for tweens?
The topic you can choose to bring on the worksheets for your tweens' students is way more challenging. The activity requires your students to understand parts of speech; noun, pronoun, verb, adjective, adverb, preposition, conjunction, and interjection. The topic you can choose for tweens such as job interview, a love story on Halloween, or a new campus tour story. Some silly mad libs also work well since you don't want the stiffness surrounding your class the whole time.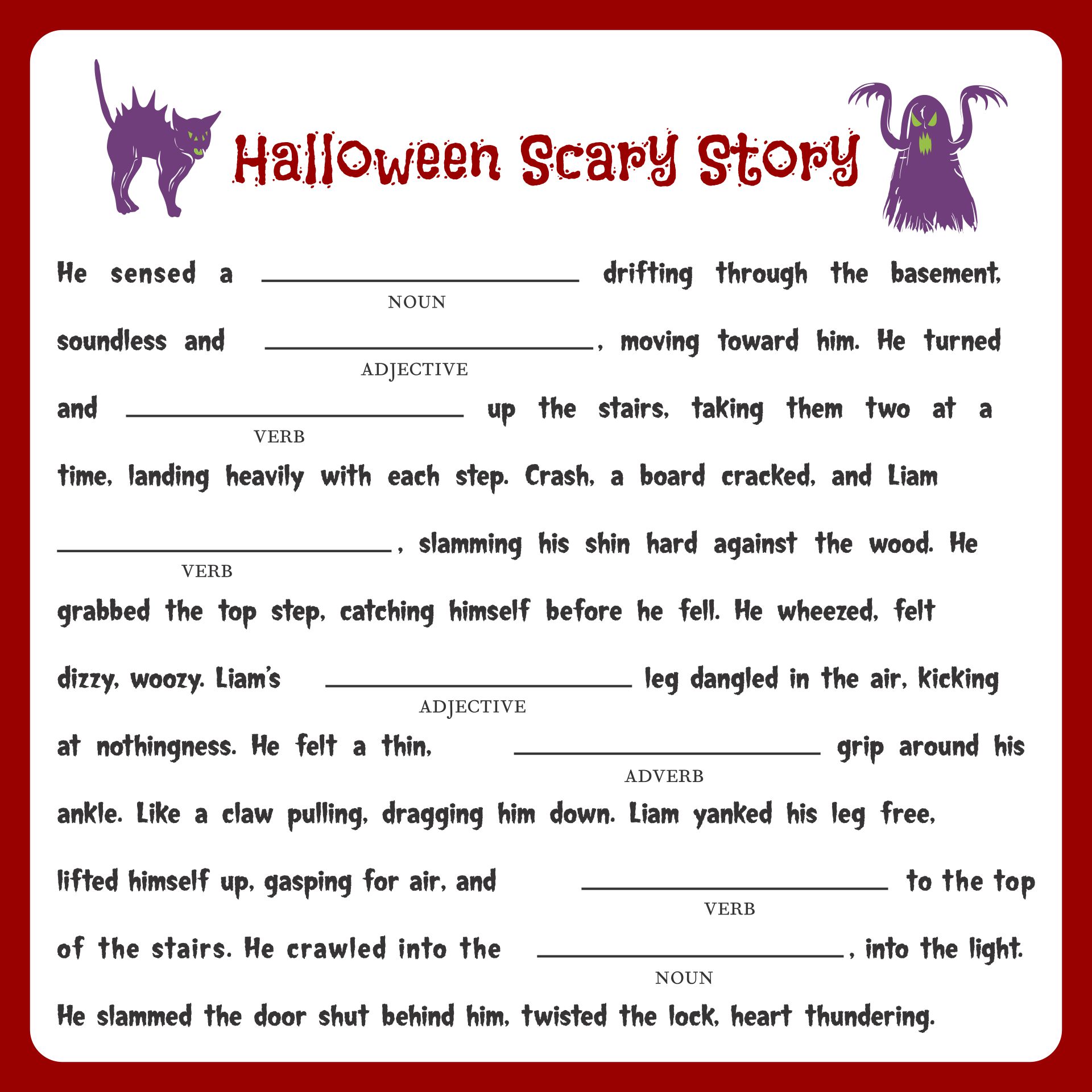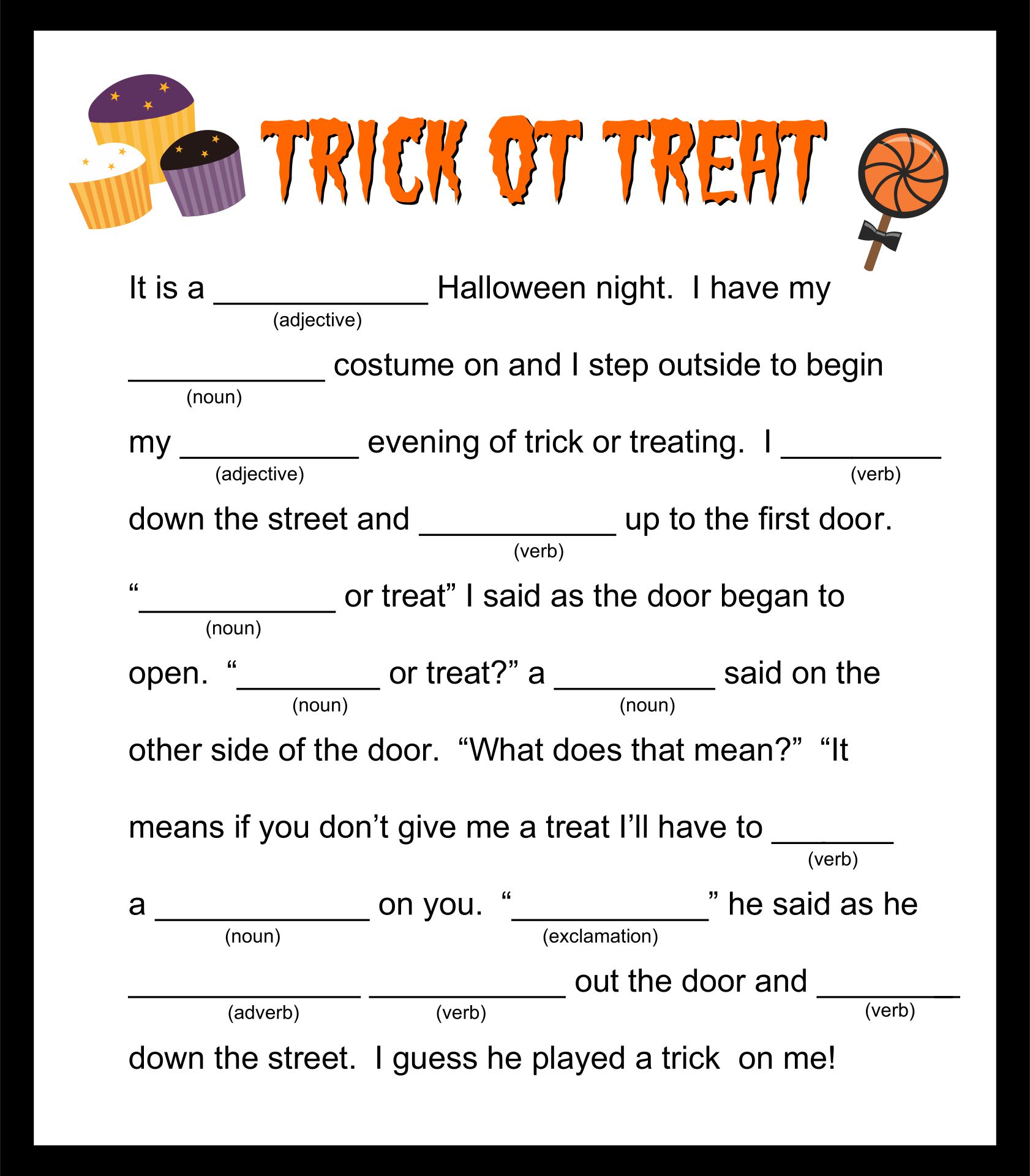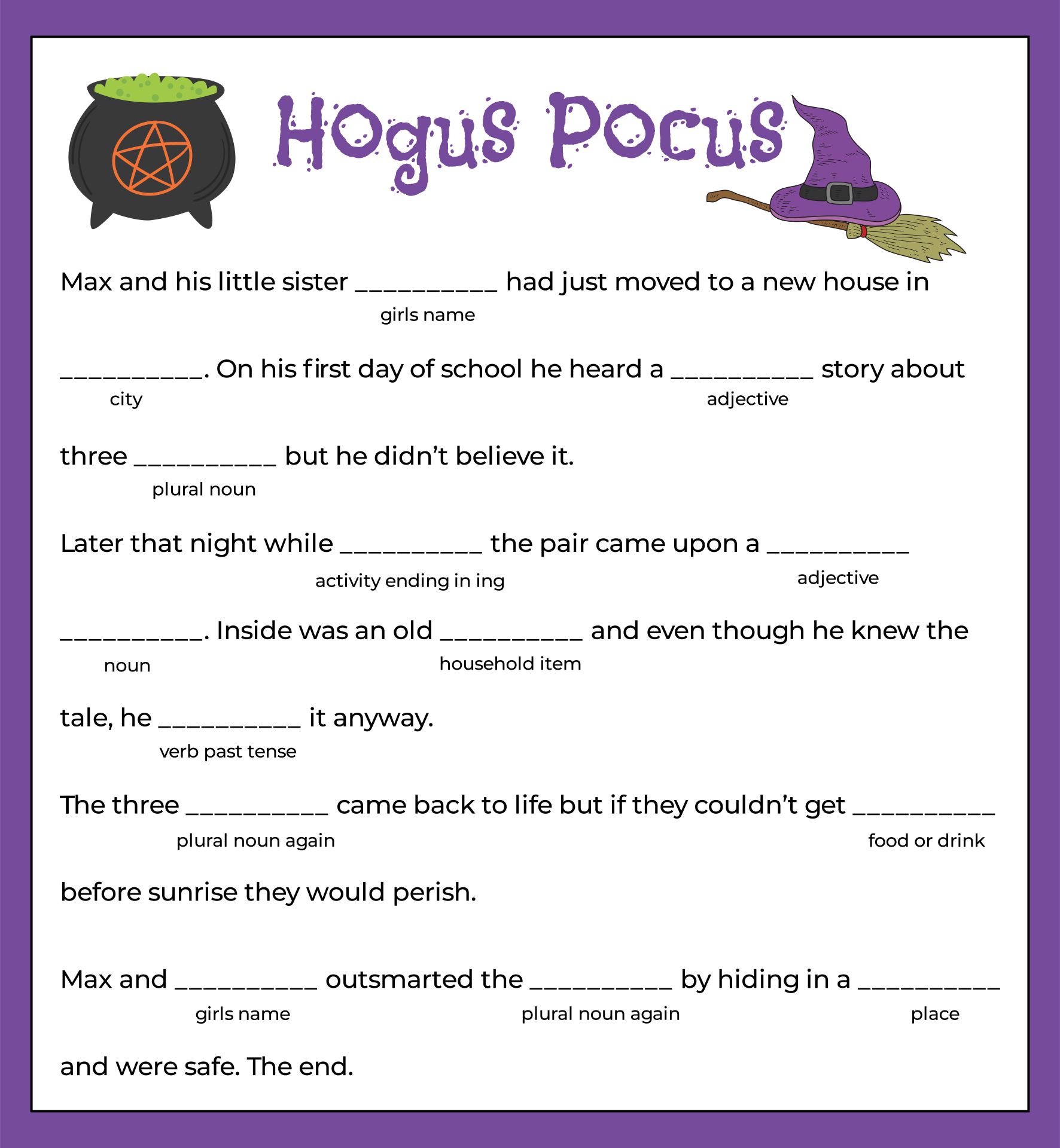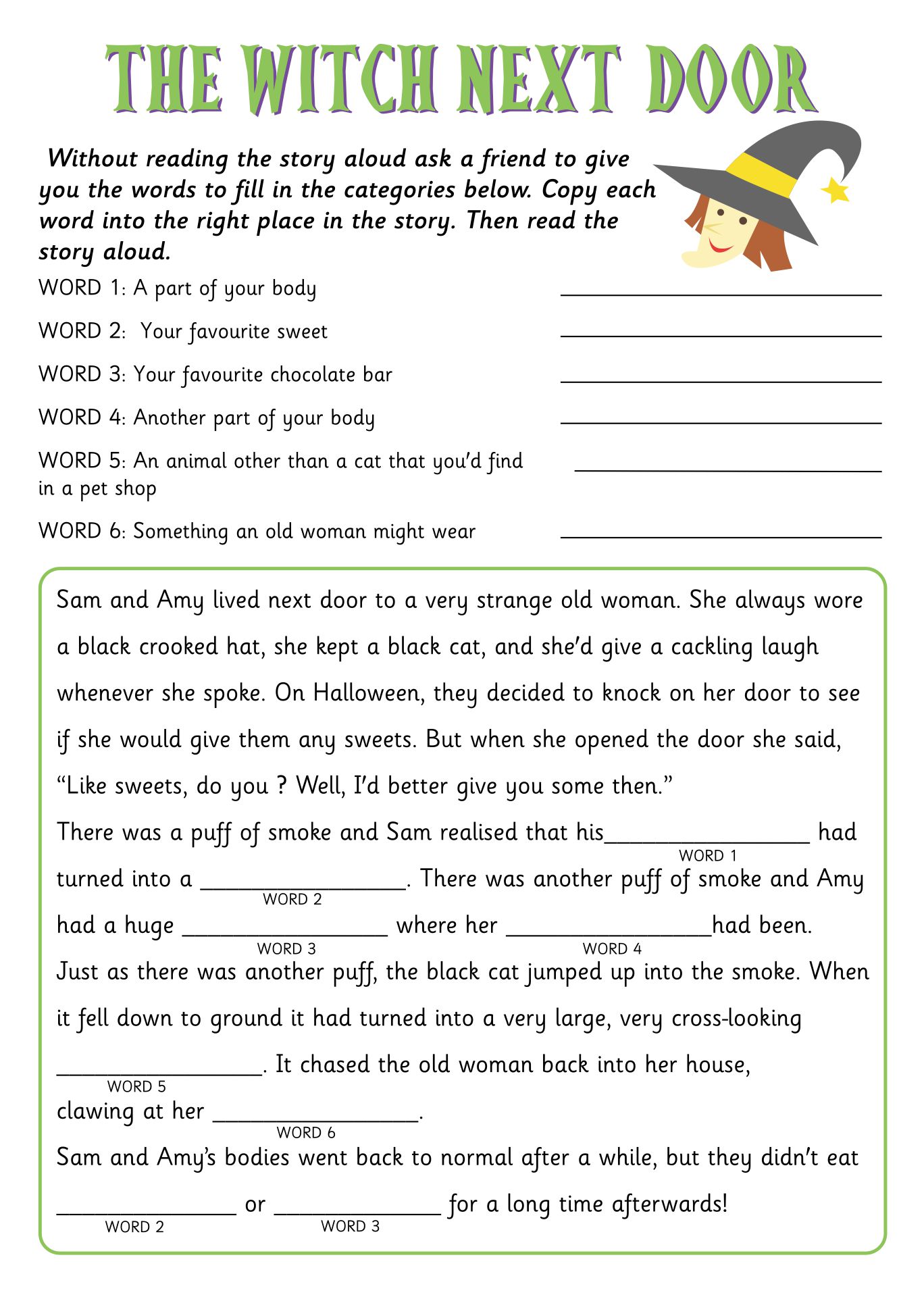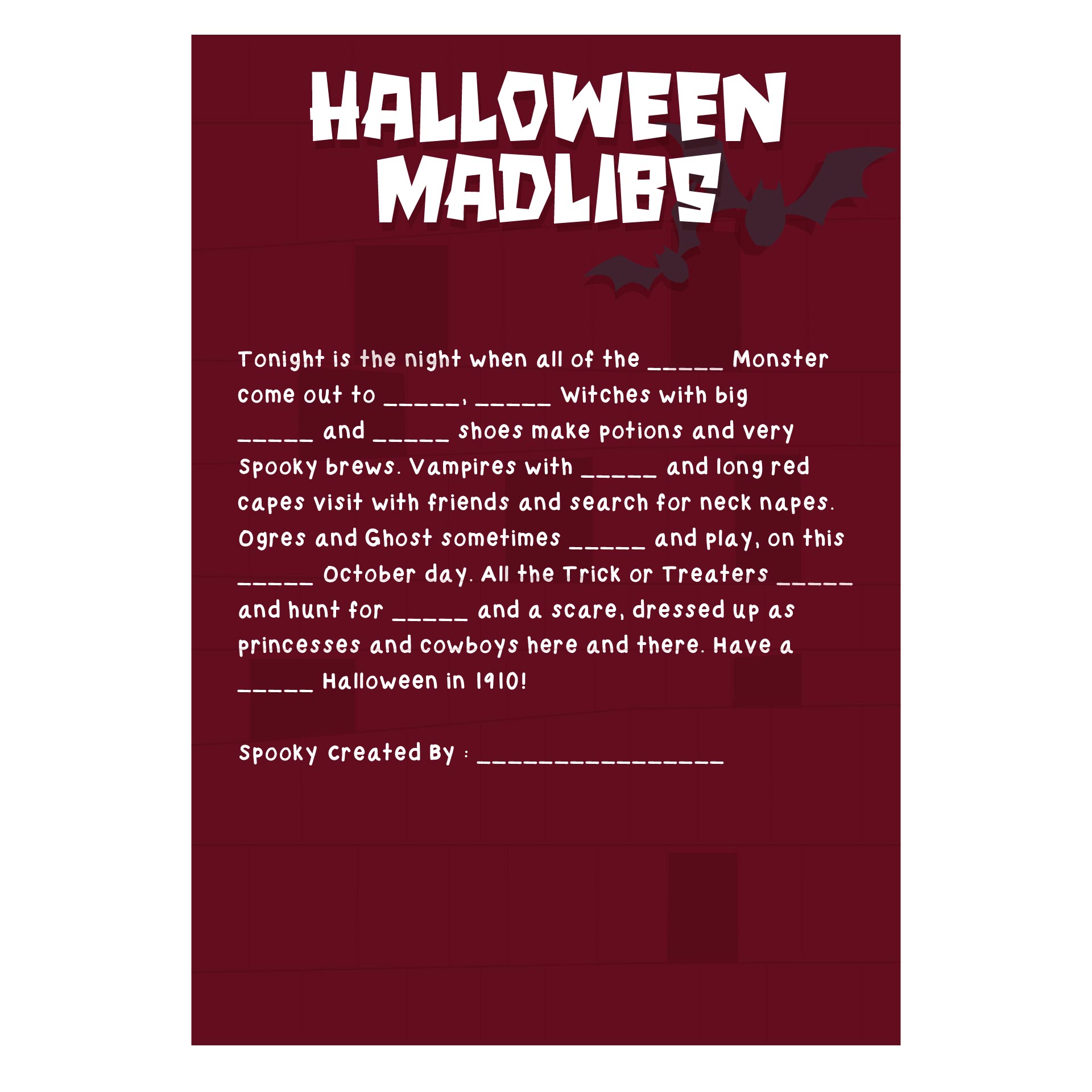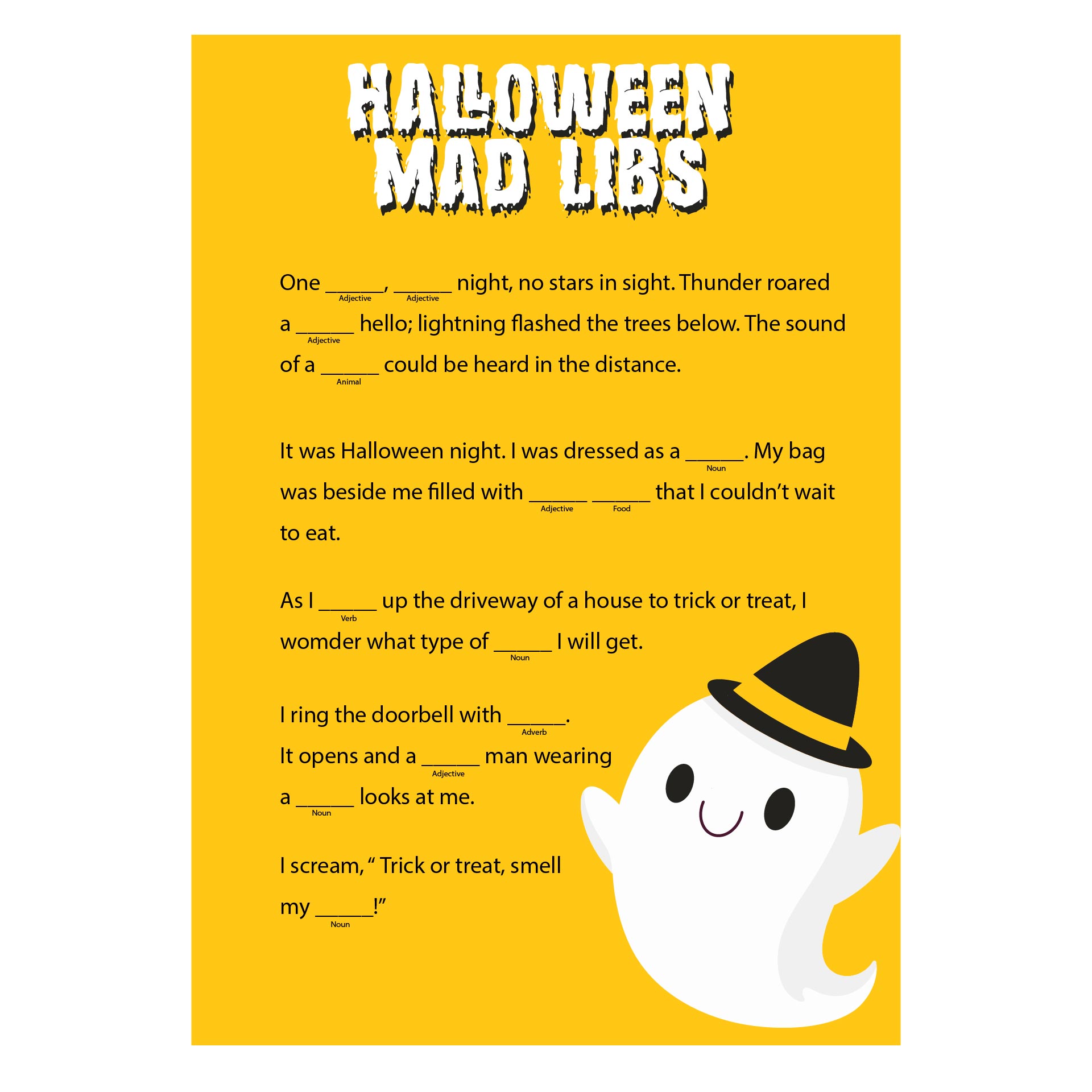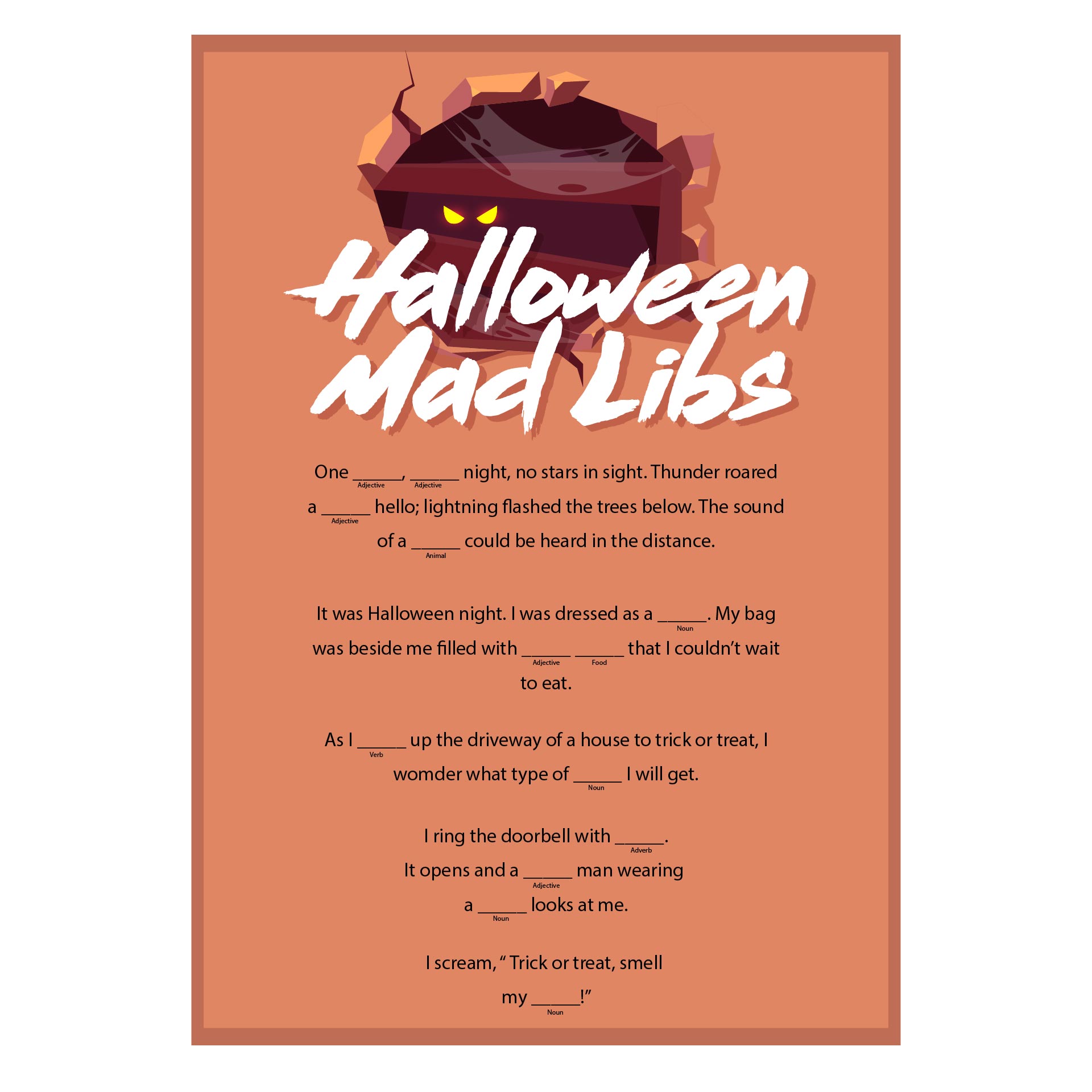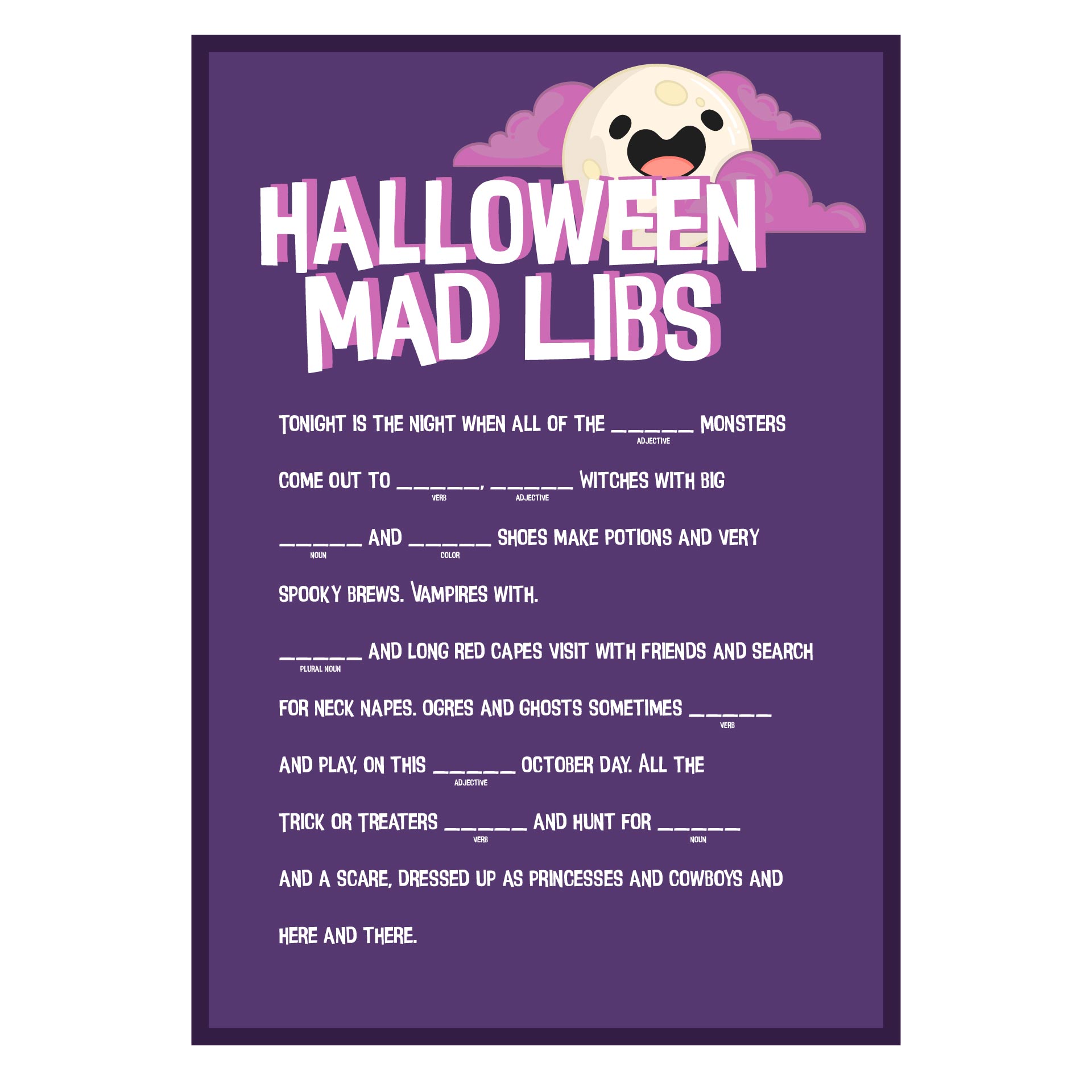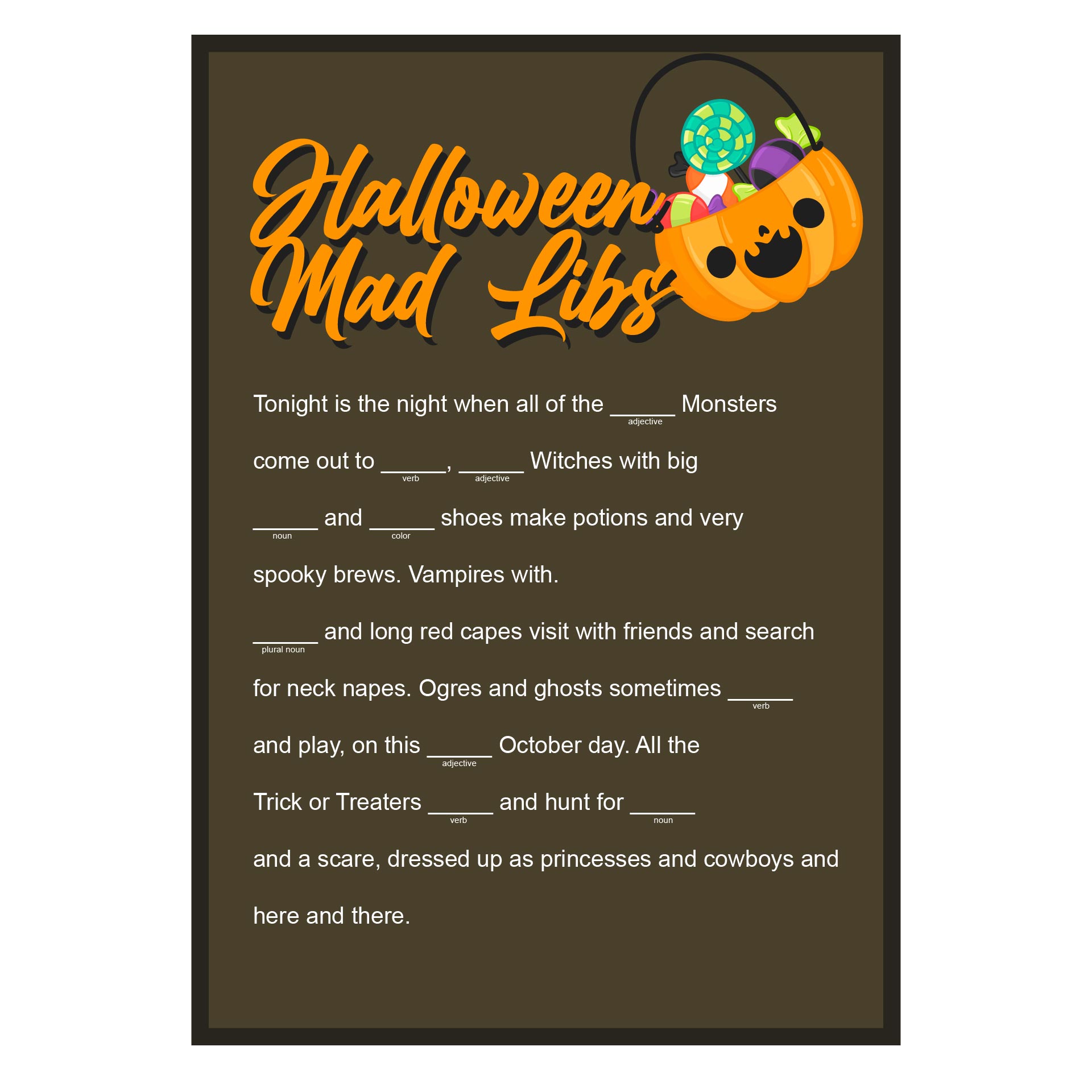 Why do kids like Halloween?
The reason why kids love Halloween is not only because they will be able to wear their favorite characters and get the treats from doing the door-to-door trick or treat. It is in some way opening their parts of self-expression. Kids always have their own random yet surprising imagination. They might be looking up how to make a costume of a unicorn with fairy wings and a blue dress. Knocking on your neighbor's door takes courage, so do the kids. Halloween makes a chance for them to learn about how a friendly relationship with others could work, when some don't, well maybe they were just not into it. Plus, the scary stories of Halloween and all the monsters' ghosts are one kind of fear they need to face.
Do people still use mad libs for activity?
Mad libs worksheets are still being used because it is easy, simple yet also very helpful in terms of presenting language lessons. It is also much more flexible to organize yourself depending on the topic you are aiming for. Through these worksheets, you can give variations such as Halloween stories, daily life experiences to science topics.
---
More printable images tagged with: