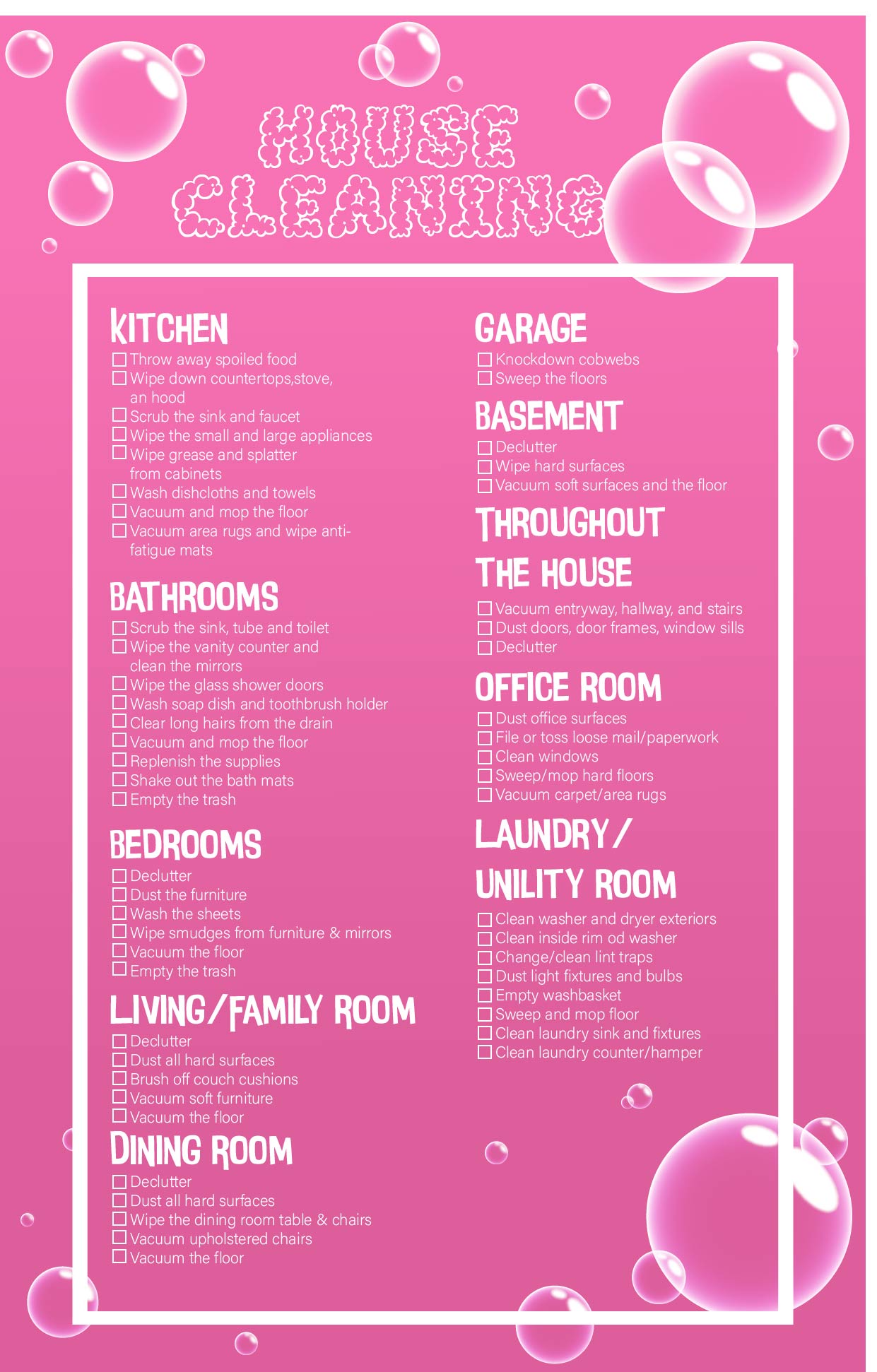 How do I clean my bedroom checklist?

There are so many things inside the room that need to be cleaned. However, when we think about it, we feel overwhelmed in the first place. We can't prioritize what kind of chores should be done first. So, download room cleaning checklist will be helpful for us to prioritize and make sure that there's no missed things that should be cleaned inside our room. Since the bedroom is the place to begin and end our day, we need to clean them to begin all the chores. Remember, this is a daily routine. This can't be skipped every day. Here are some tricks to clean bedroom using room cleaning checklist:
1. Remove all things that are not used when we sleep, such as books, clothes, or combs, that we put on the bed.
2. Remove all pillows and blankets.
3. Vacuum the bed.
4. Tighten the bed sheet neatly until it becomes seamless.
5. Fold the blanket.
6. Dust the ventilations and windows.
7. Wipe the windows and mirrors.
8. Rearrange things on every table inside the bedroom.
9. Sweep the floor.
10. Remake the bed.

How do I motivate myself to clean?

Since it's overwhelming to know there are a bunch of activities to do, we tend to be lazy in the first place. So, to boost our mood for cleaning, here are things that we can try:
1. Download room cleaning checklist
Checklist defines things that clearly need to be cleaned. So, we won't lose the track.
2. Give a period of time to every chore
The duration limit is needed to motivate us to start and finish the chores. If we don't commit to the time we've arranged, the next tasks will be chaotic. Our cleaning regime won't spark the joy like we have imagined before.
3. Trigger with easier tasks first
We can save our energy and time better when we do the easy chores in the beginning. If we do the hardest one, it only wastes time and energy. The rest of the cleaning activities can't be handled.
4. Find beneficial things that we get
Remember, these cleaning activities are just for ourselves. It means that we are the one who gets the full benefits of cleaning. Plus, we can get the additional benefits when doing chores, like mindfulness when washing the dishes or a workout when sweeping the floor.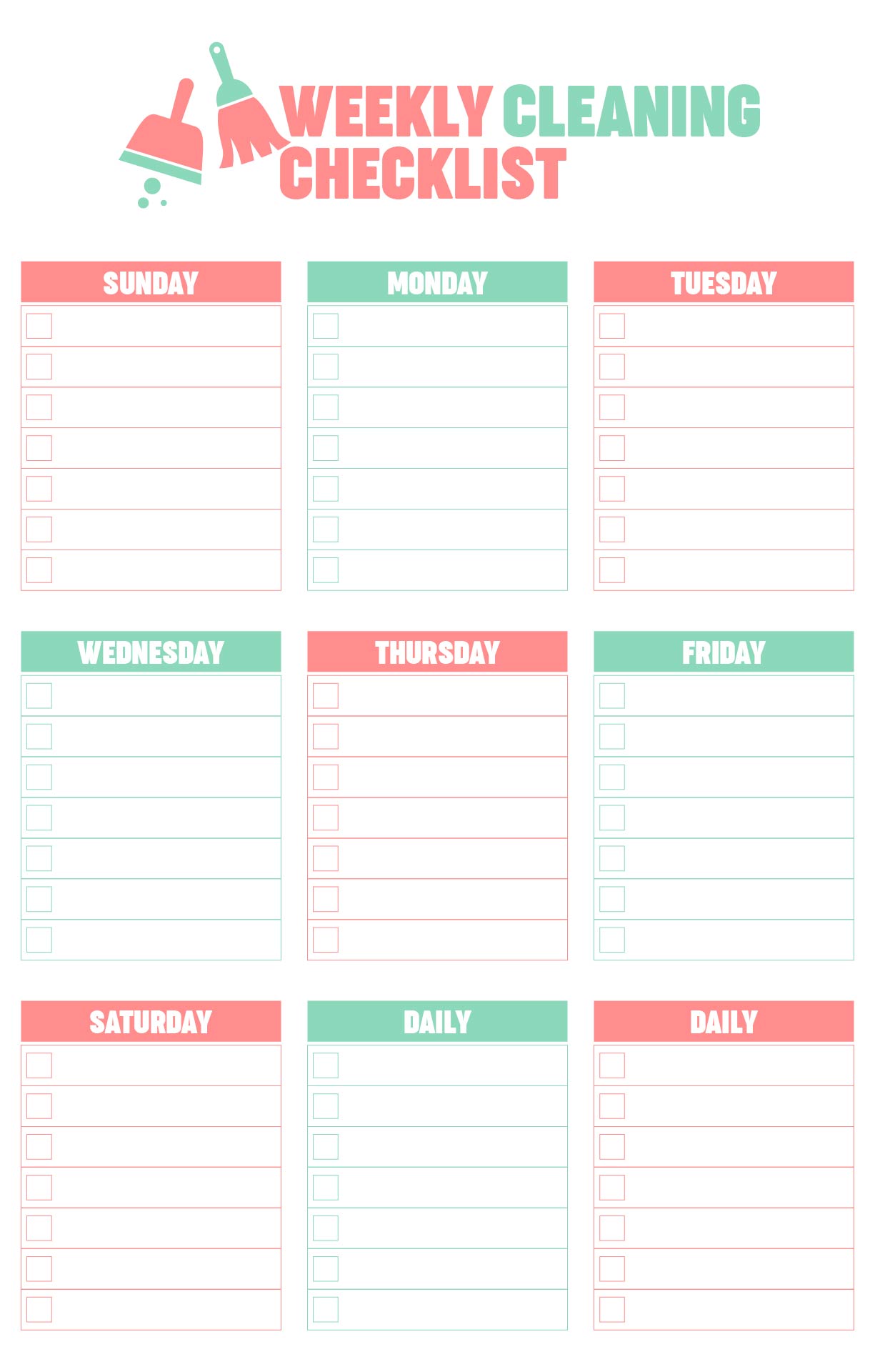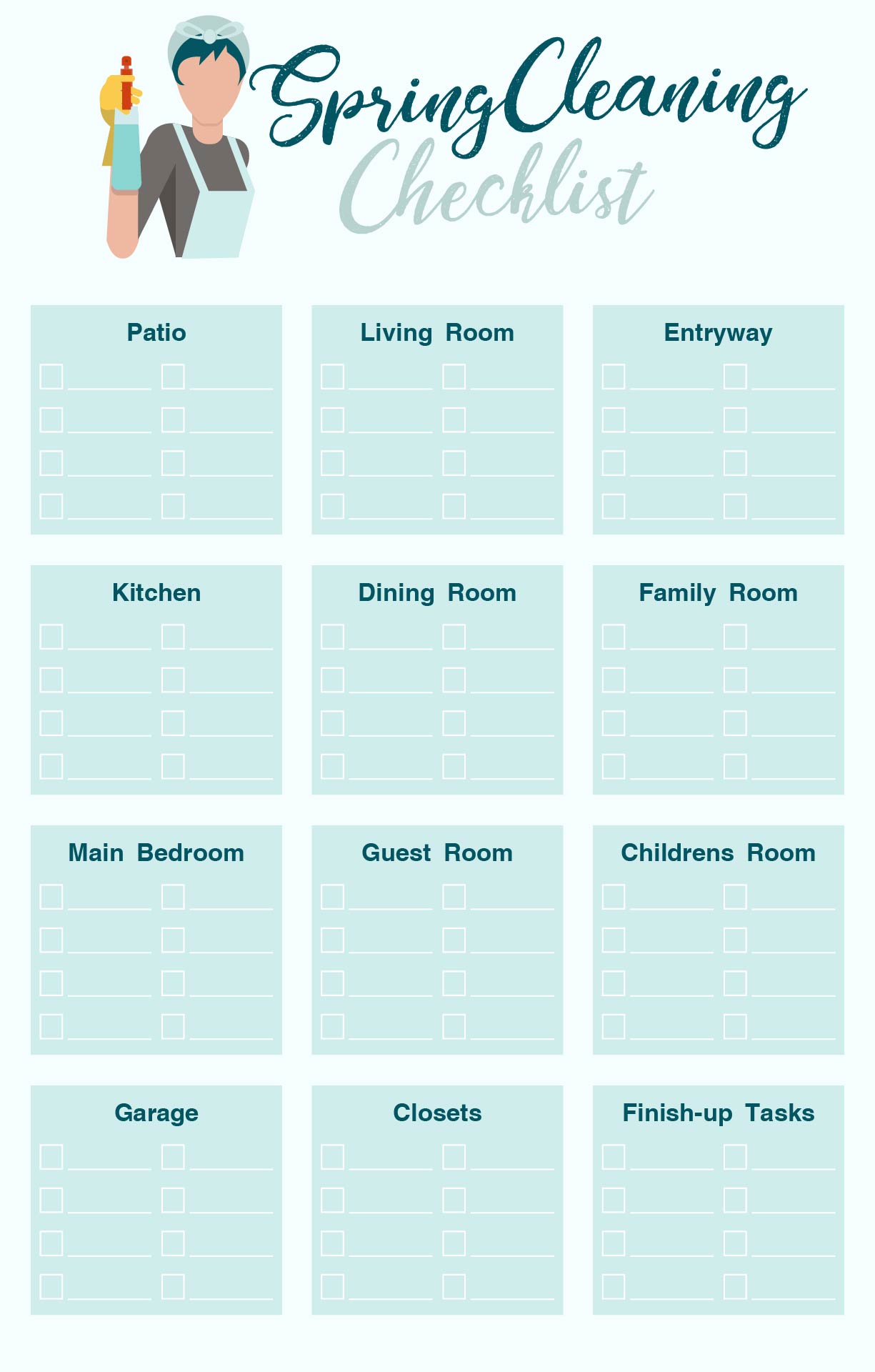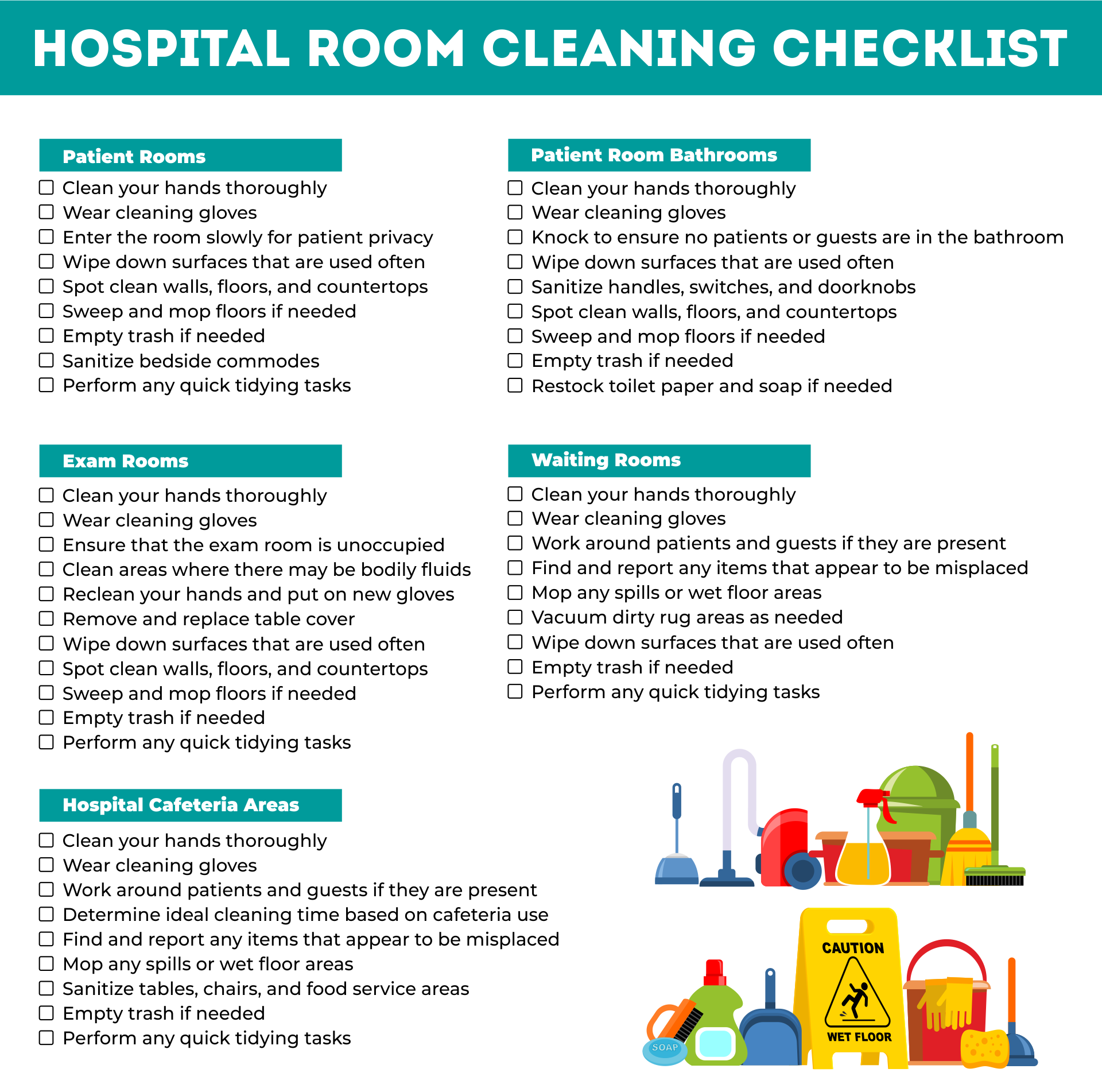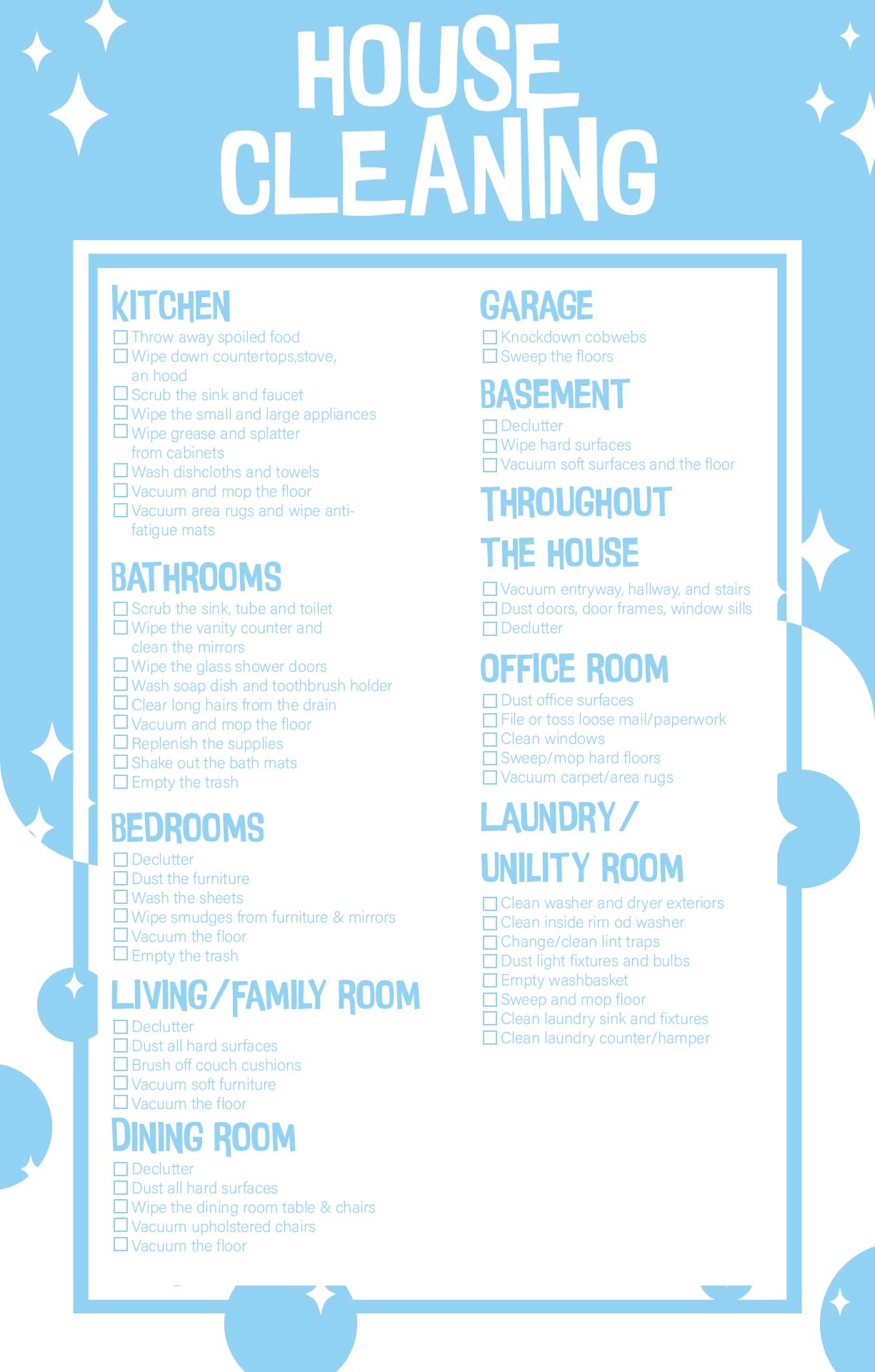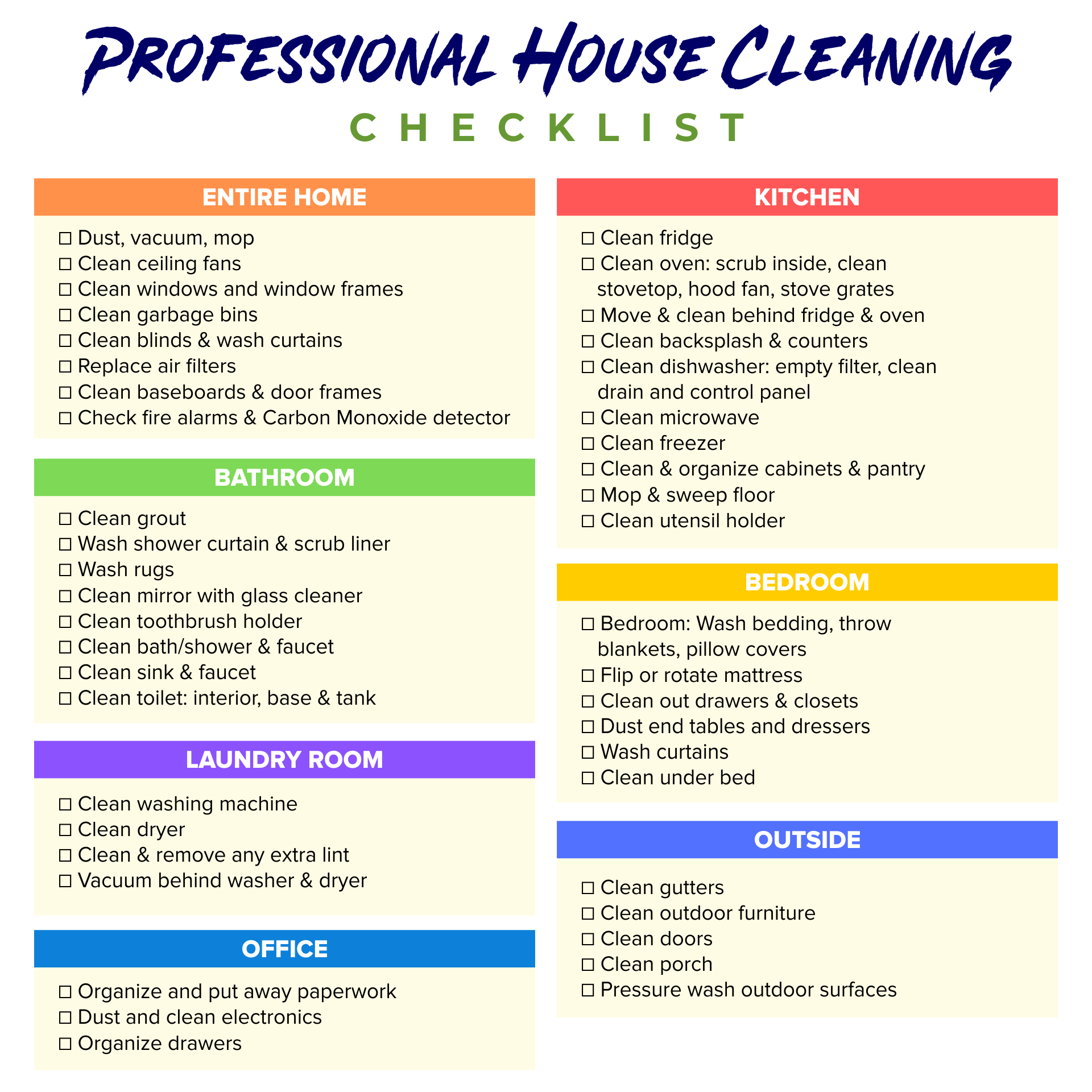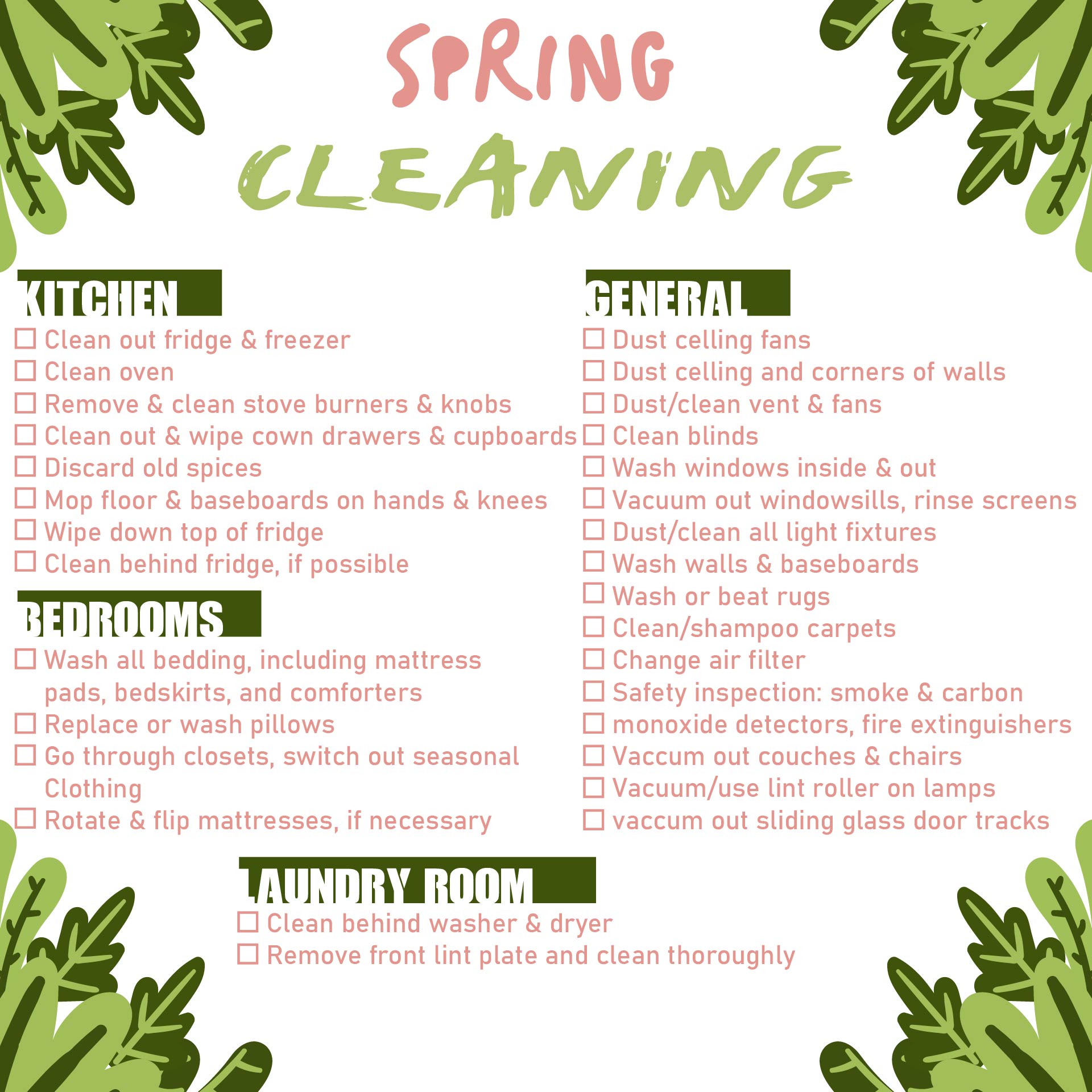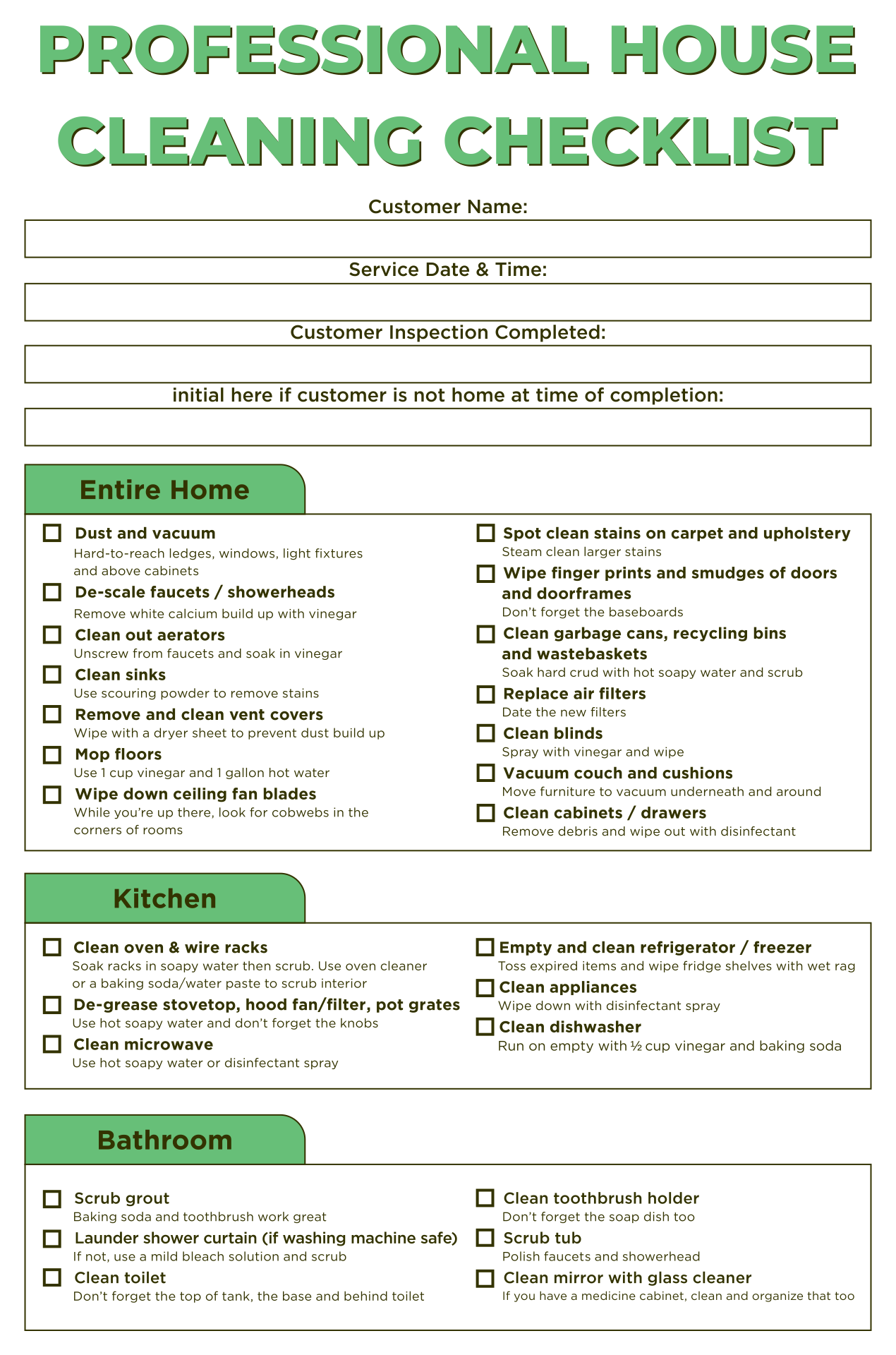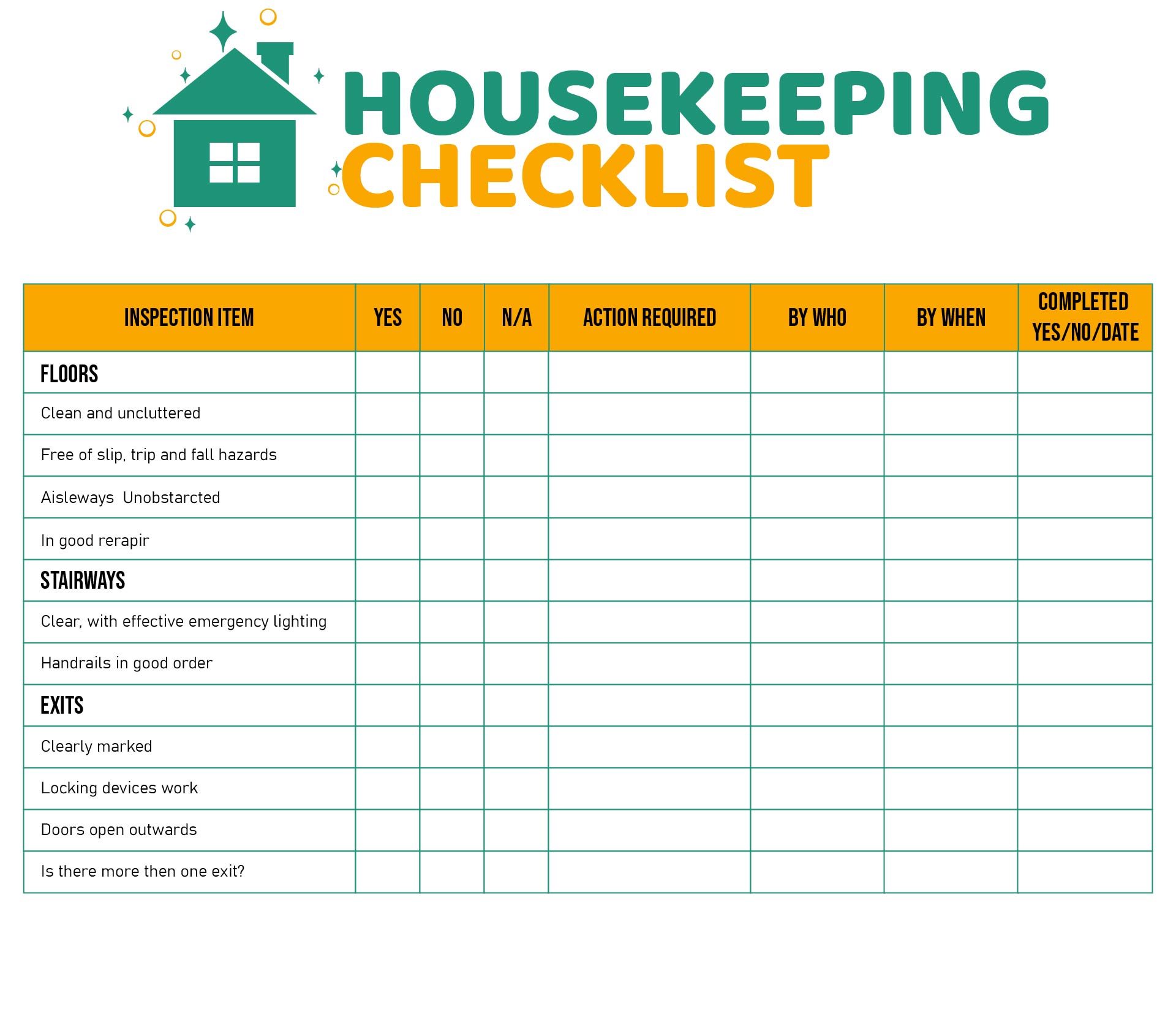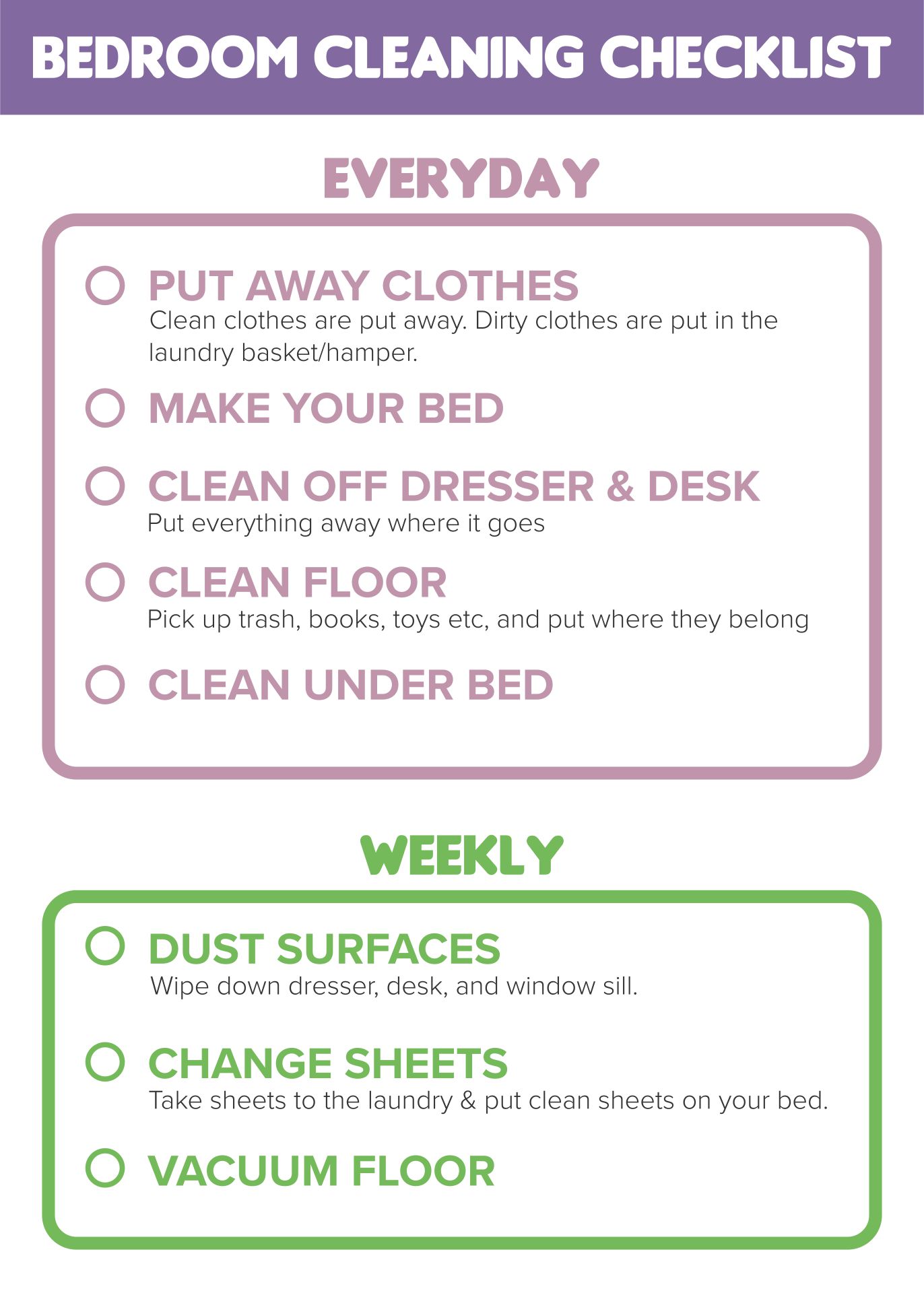 What happens when you don't clean your house?

1. Dust mites will breed
This microscopic creature lives in our life. They eat our dead skin cell. These mites can trigger allergies and asthma. If we don't clean them, we will multiply the probability of a trigger.
2. Mold will grow
We can see mold is a kind of fungus. They usually grow in moist and dark places, like bathroom or sink. This makes the surface slippery. Scrubbing the surface prevents molds from growing.
3. Invites mice to come
Well, invitations will be better if they come. However, if the one who comes is mice, it doesn't sound cool at all. They bring diseases. It happens because they live in unhealthy space. If critters come, means we live in an unhealthy way. So, clean better. Room cleaning checklist will help.