Lined paper is letter writing paper with horizontal lines. The distance between the lines is the same so it helps children to be able to learn handwriting linearly.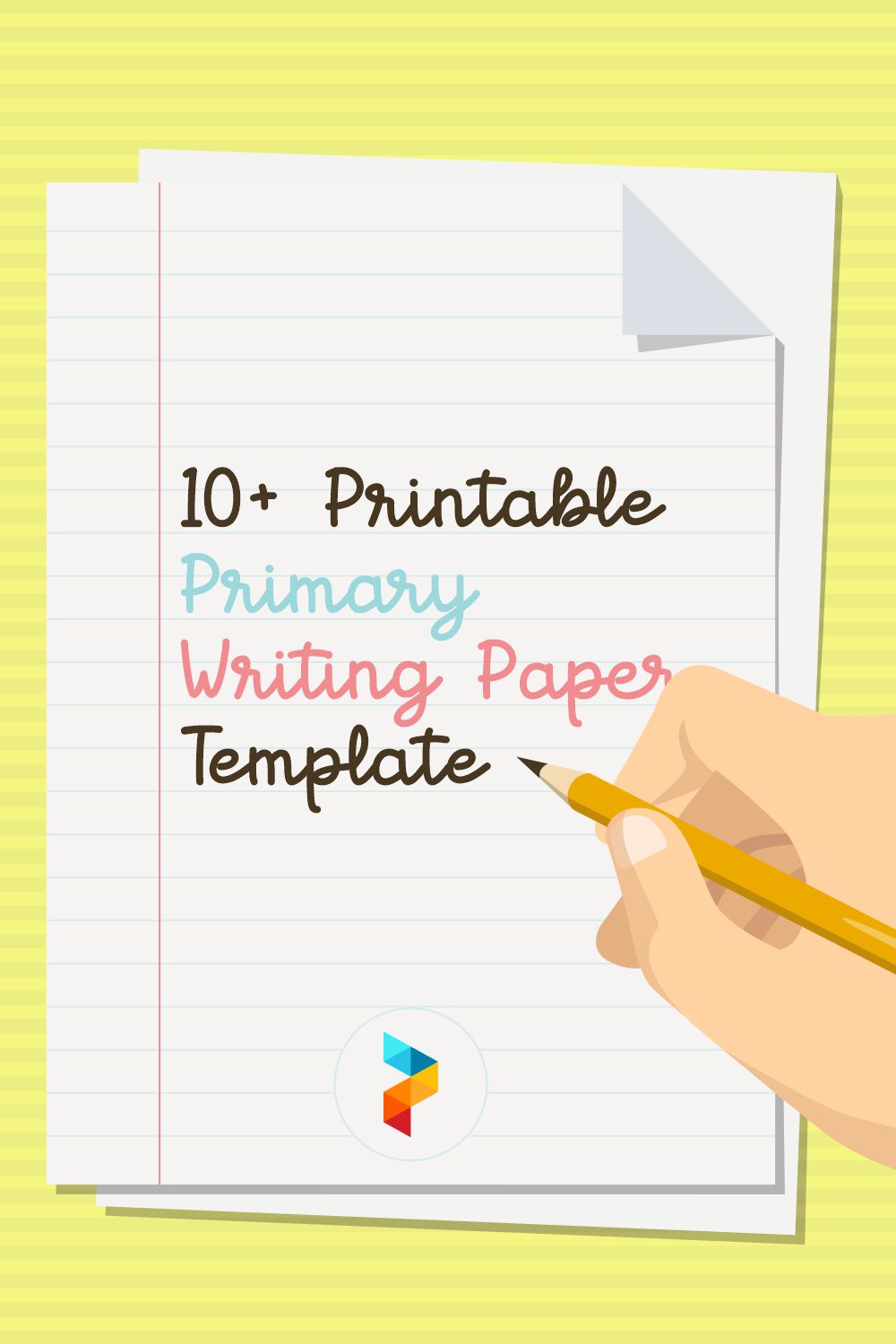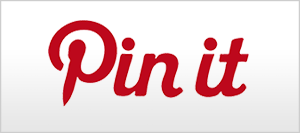 Printable Primary Writing Paper Template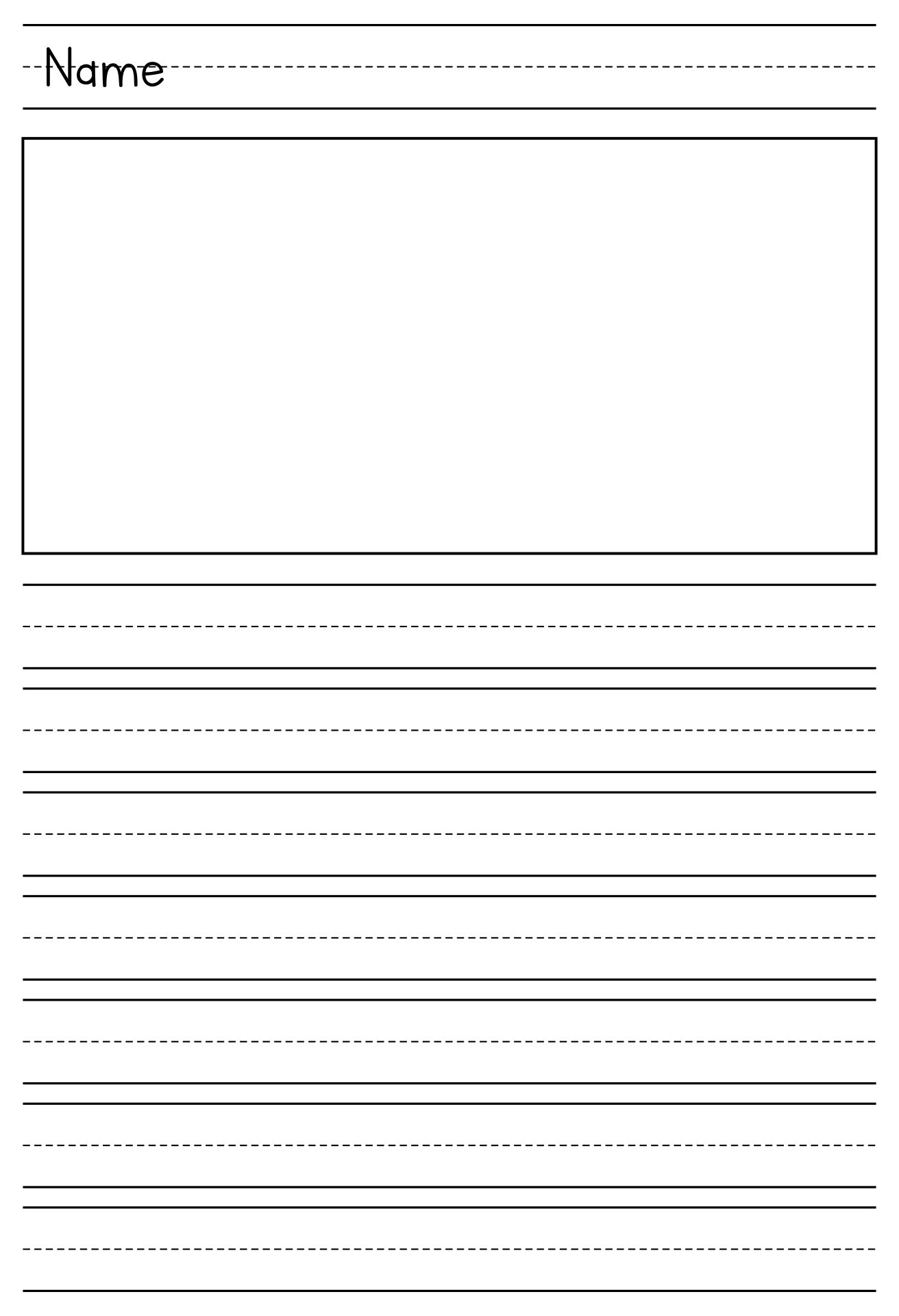 What is Lined Paper?
Lined paper is letter writing paper with horizontal lines. The distance between the lines is the same so it helps children to be able to learn handwriting linearly. Lined paper is often referred to as ruled paper. The horizontal line on the lined paper is blue.
The thin line is also on the right and left sides of the paper. Its function is to provide a border or margin on the paper.
Before lined paper was invented, people made vertical and horizontal lines manually. But finally, John Tetlow found a machine that could print lined paper. The machine was made in 1770 and began to be used as a lined paper printing machine. The machine was named Tetlow.
Since then, the lined paper also began to be known by many people. Until now, lined paper is still used in teaching reading and writing to children, especially preschoolers.
The lined paper also has various types. But in general, there are two types of lined paper that are widely used.
Narrow-Lined Paper: This is a type of lined paper that has narrow line spacing. That's only ¼ inch or 6.4 mm. Lined paper is very suitable for use by people who have small writing forms.


College Lined Paper: This second type of lined paper has larger spacing between lines than narrow-lined paper. The distance between the horizontal lines is 7.1 mm. There is also a vertical line that is used as the margin with a distance of 32 mm from the left edge of the paper. When compared to narrow-lined paper, college-lined paper is more widely used.
Why Should Children Learn to Use Lined Paper?
Does lined paper effective for preschoolers for writing practice? Yes, lined paper is a great tool for learning to write for children because it provides these benefits.
The lined paper helps preschoolers to improve fine motor skills. That's because they coordinate eyes and hands when writing using lined paper.
By using lined paper, preschoolers can have good spatial awareness. This is because lined paper allows children to write linearly because of the horizontal lines on the paper. Therefore, lined paper is a great tool to help children who have difficulty with handwriting.
Children who write using lined paper will be able to have good concentration.
Preschoolers can also more easily recognize letters, words, and sentences by using lined paper.
Lined Paper vs Blank Paper: Which is Better?
According to helphandwriting.co.uk, lined paper is more effective for teaching children to write. Children aged 5-6 years should use lined paper to make it easier to understand the alphabet. The reason is, the lines on the paper can help children to determine the starting point in writing the alphabet. So, the line can be a guide for children who are still learning to write.
Meanwhile, most schools teach children to write on blank paper, blank columns template, or blackboards. This makes it difficult for children to write the alphabet or sentences. Most of those problems are caused by the child's inability to make letters with the right size and shape. Well, the role of lined paper is needed to help children.
But not only children aged 5-6 years, preschool children should also be taught to use 1st grade handwriting paper when learning the alphabet. So, lined paper is the best tool to teach beginners writing.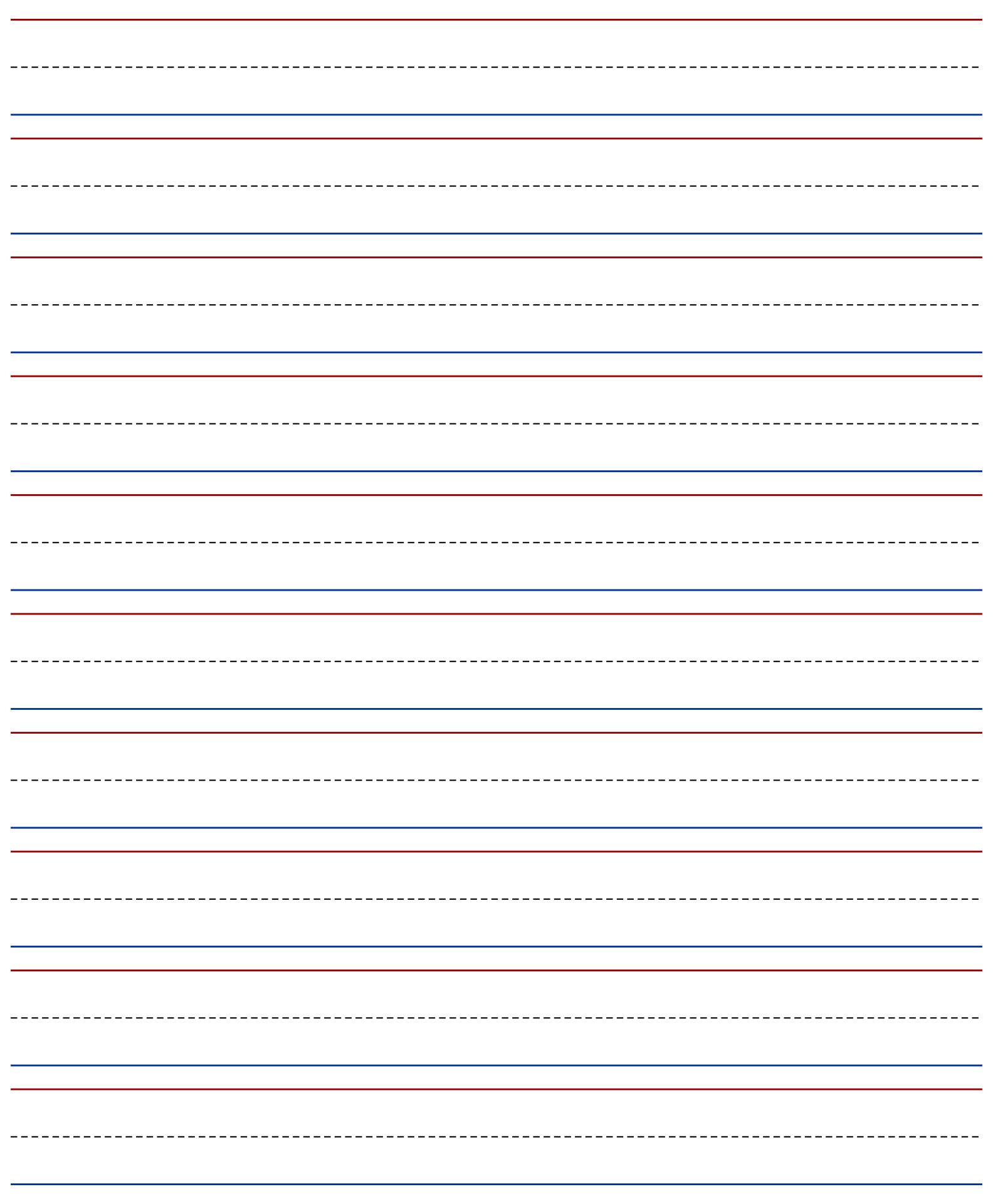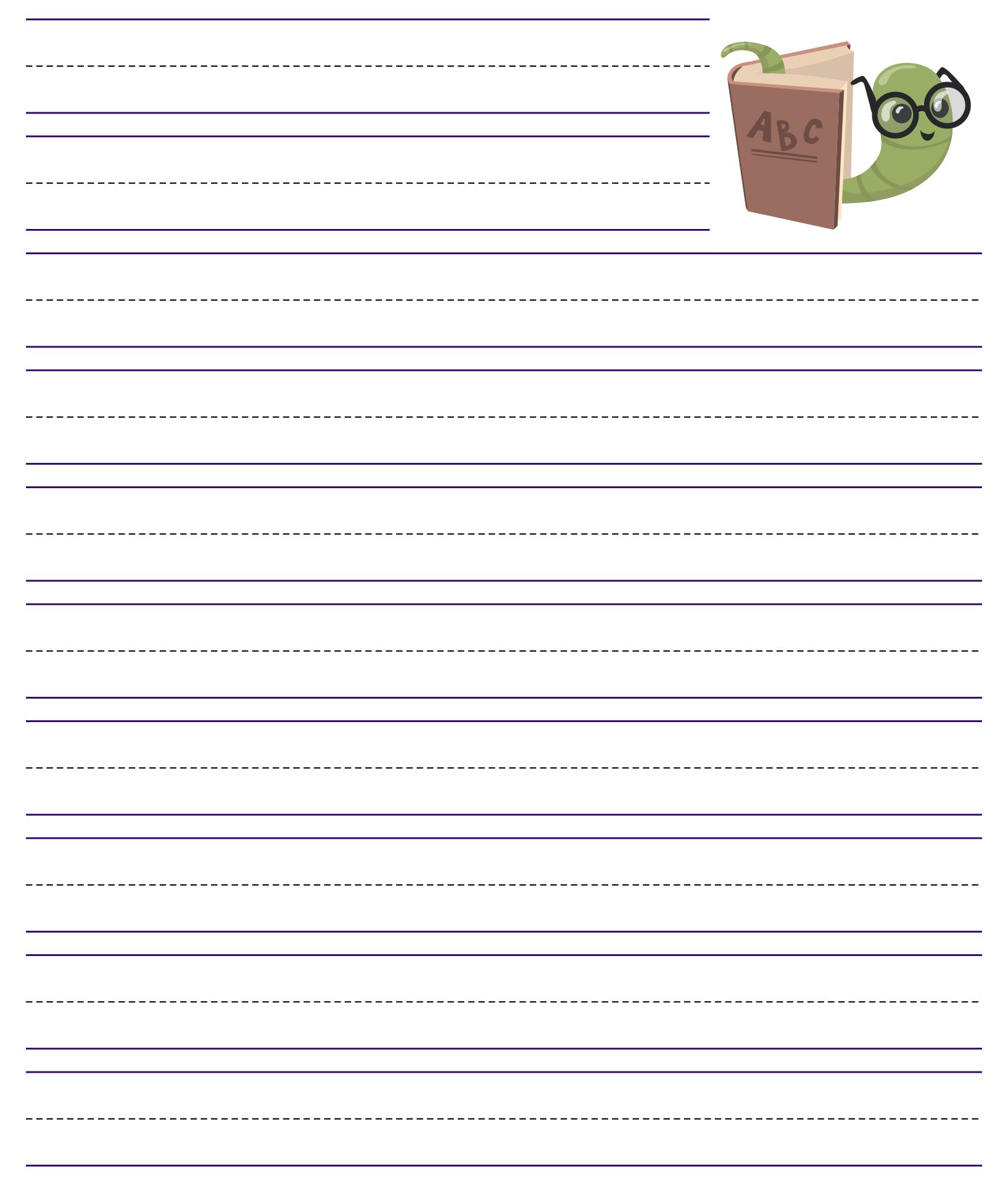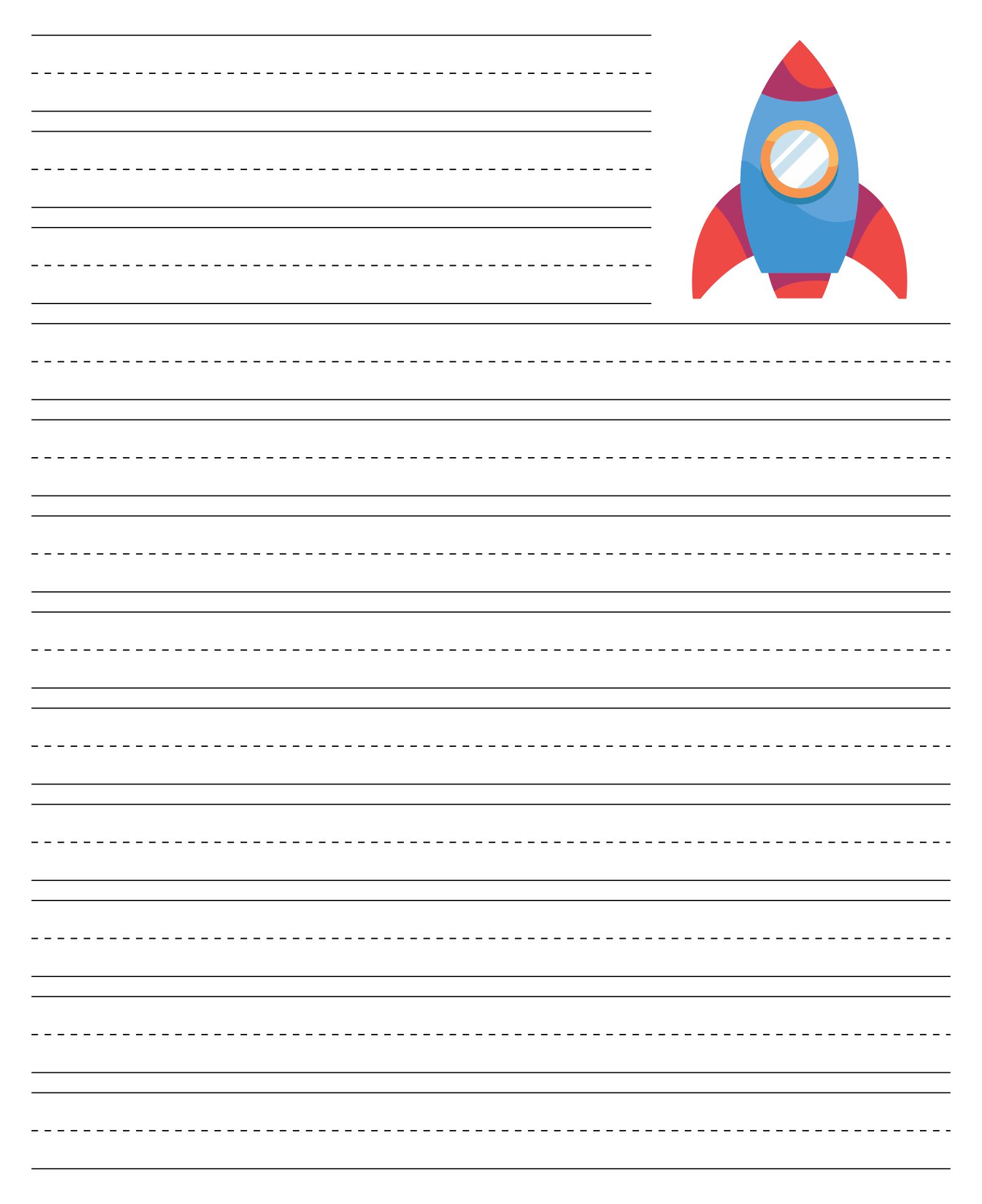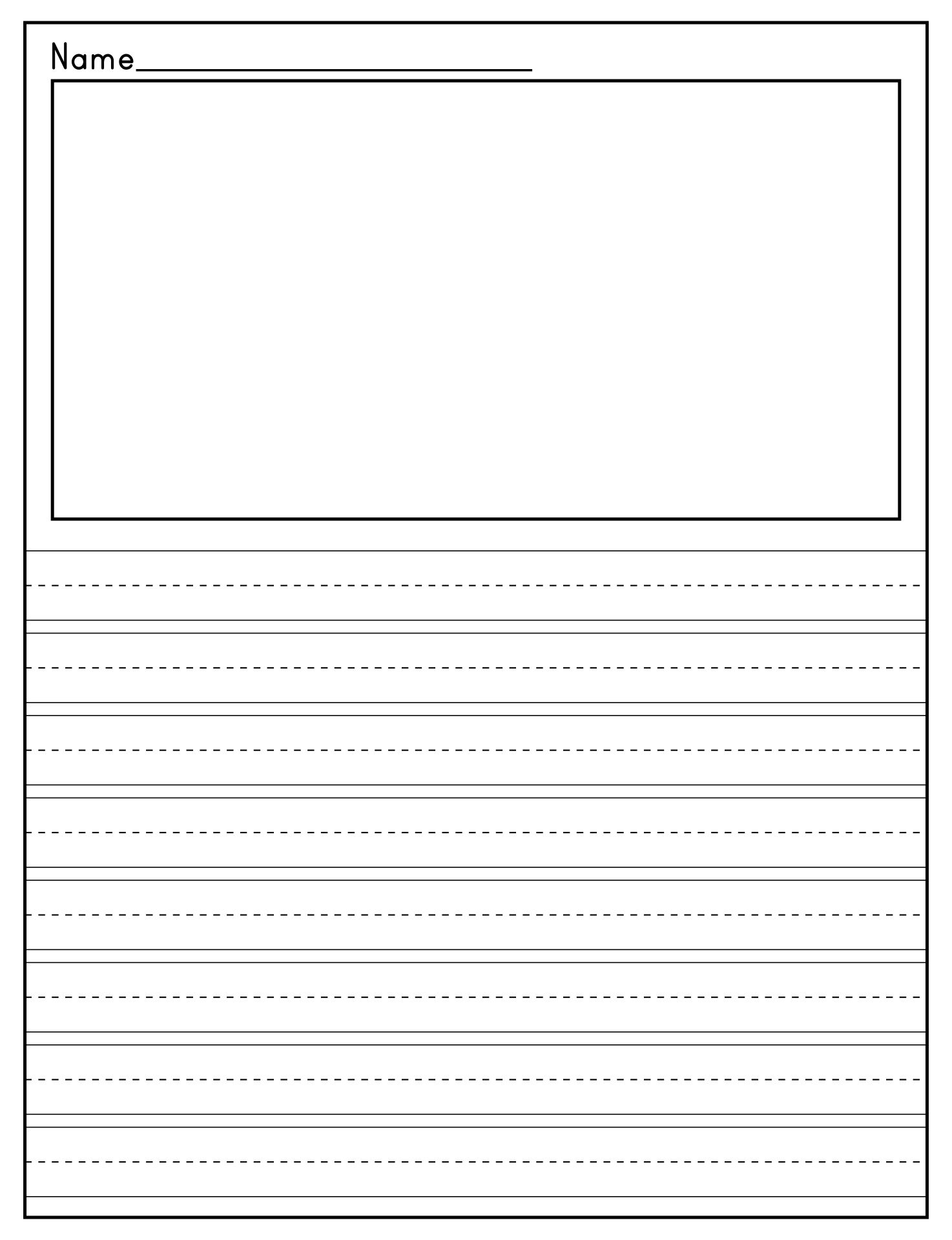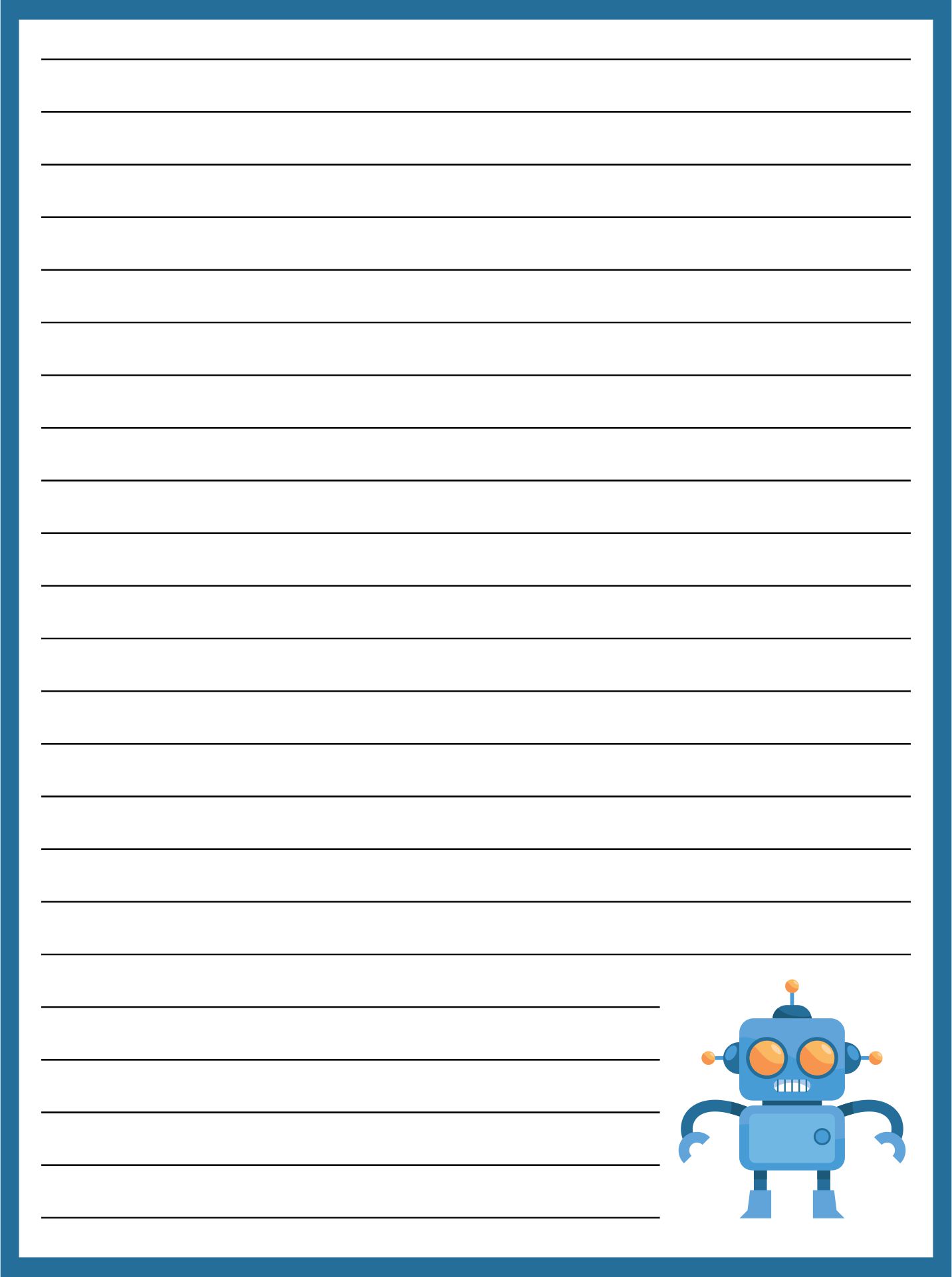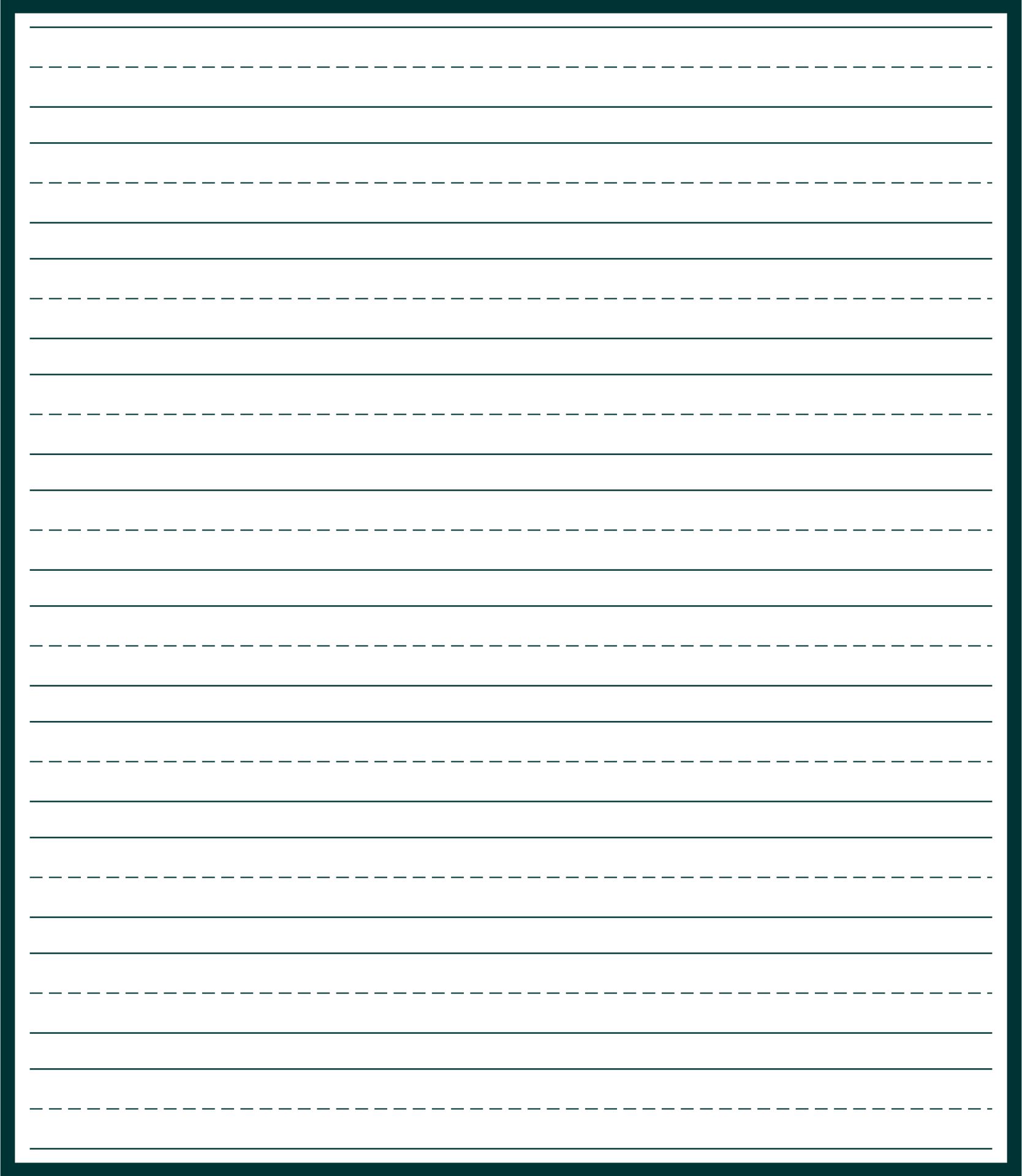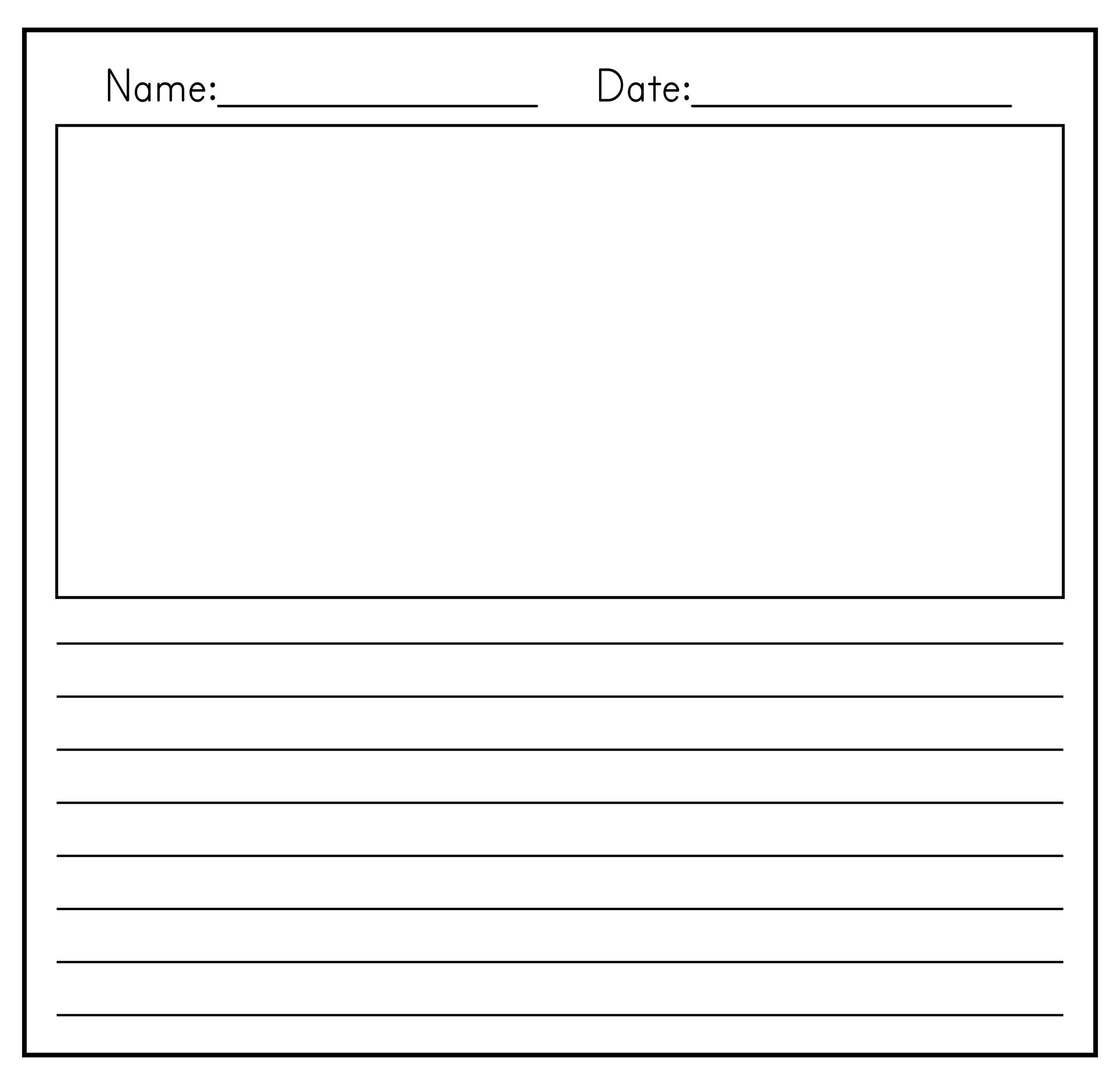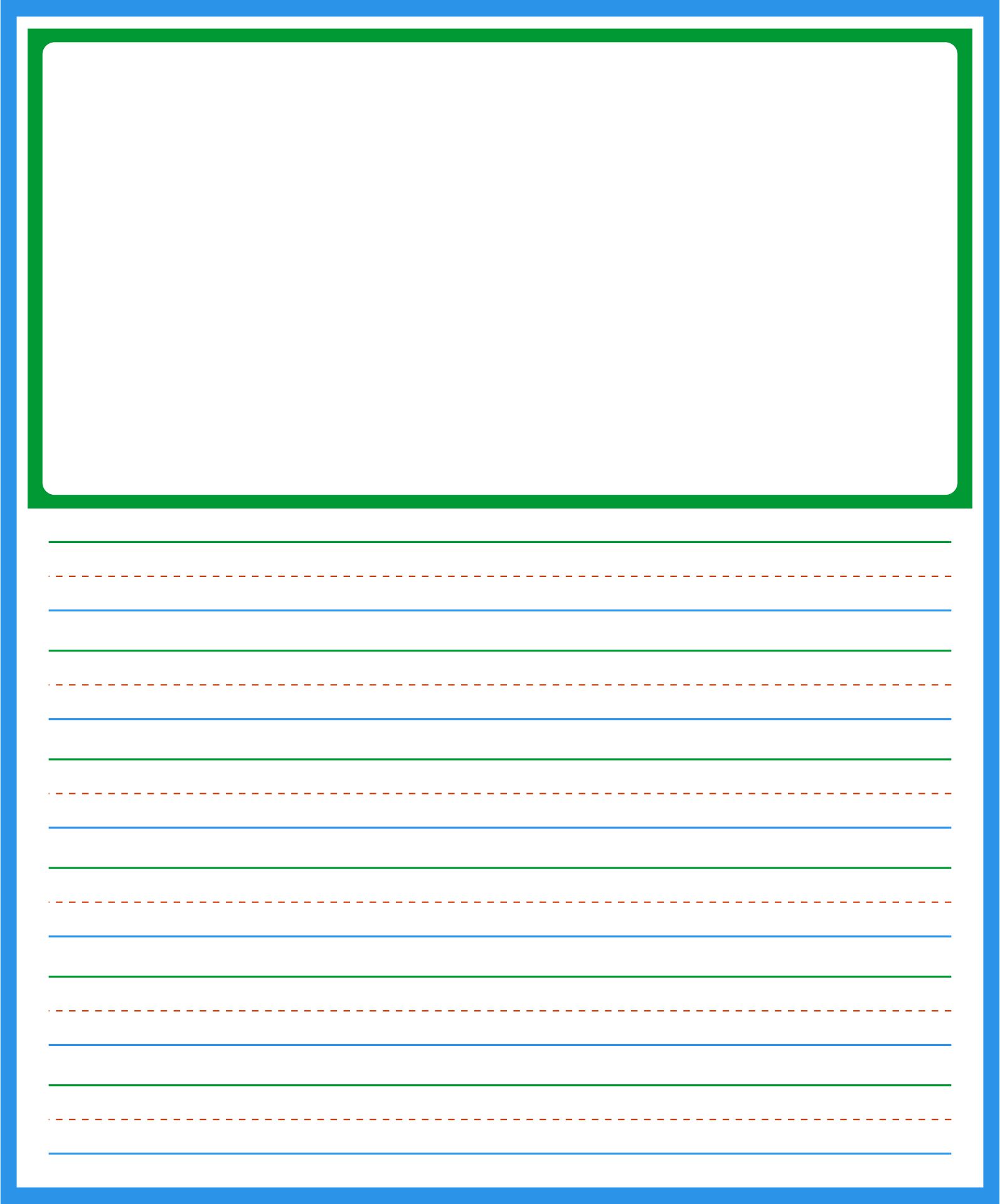 How to Help Children Who Have Difficulty with Handwriting on Lined Paper?
If you teach children to write on lined paper and they have difficulty doing it, do some of these ways to make it easier for them to make handwriting on lined paper.
The first thing you should teach children is to hold the writing tool properly. If children cannot hold writing materials properly, they will find it difficult to make handwriting. Reporting from readykids.com.au from Today's Parent, children can be taught to hold a pencil from 3 years old. However, it also depends on the fine motor skills of each child.
The second way is to use the right lined paper. As we explained above, there are various types of lined paper such as college-lined paper and narrow-lined paper. Well, you can use college-lined paper with wide horizontal spacing. This type of lined paper can help children to make handwriting easily.
When children learn to write on lined paper, you should give them 3-5 minute breaks. This will make them not tired of learning to make handwriting on lined paper. In addition, the total time to learn to write on lined paper is 30 minutes. If the duration of writing is too long, children will feel bored and become unfocused.
Combine learning to write a hands-on lined paper with games. An example is the letter guessing game. You can write a letter on lined paper and ask the children to guess the letter. You can also say a letter and let the children write the letter on lined paper.
Use a letter writing worksheet to help children make letters or words. The worksheet must be lined paper worksheets. You can download it and print it. Then, teach the children to make handwriting on the lined paper templates or lined paper worksheets.
Choose lined paper with a certain theme . Interesting themes will motivate children to write. An example is the Halloween writing paper which presents various interesting Halloween images.
---
Article written by Shasmitha Mutiara, last updated on Sep 07, 2021 and edited by Printablee Team.
More printable images tagged with: