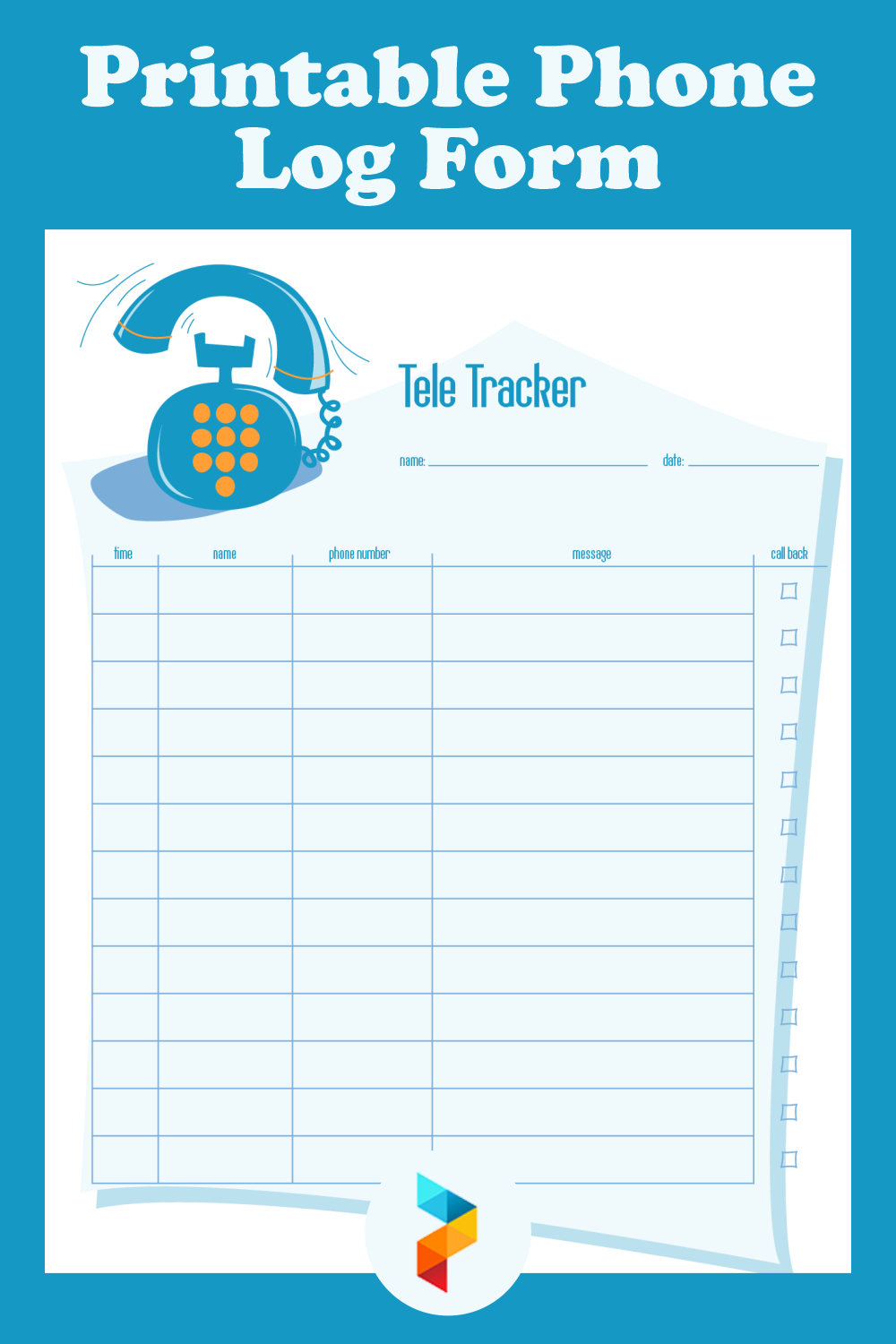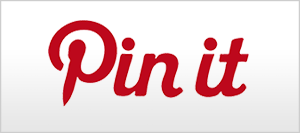 Printable Phone Log Form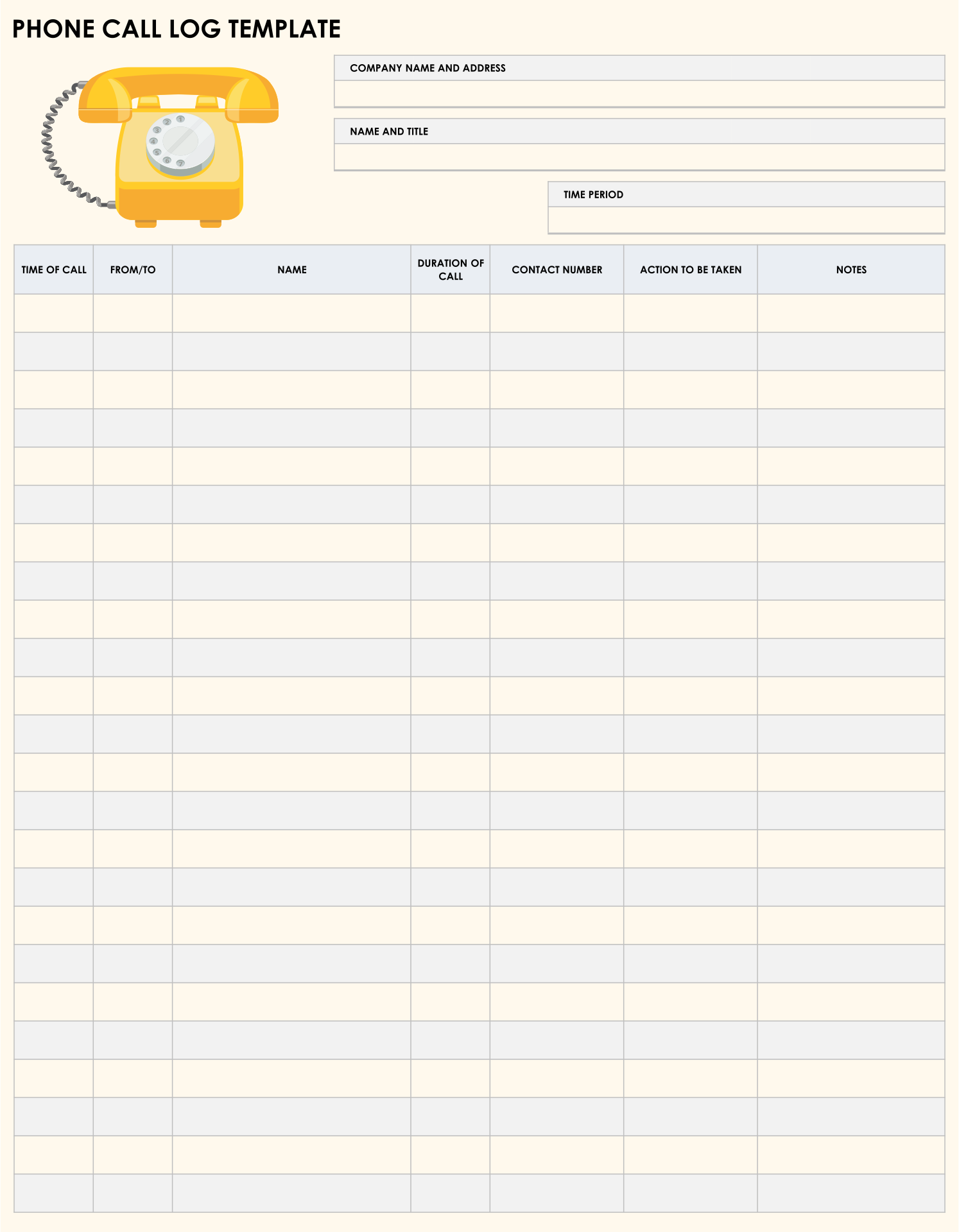 What is a Phone log Form?

A phone log form is a form used to record phone calls data. This form is very useful for receptionists or secretaries to keep on track on who's calling and what the call is about. A phone log form usually contains the name of the caller identity, time of the call, the purpose of the call, duration of the call, and a side note of the important things about the call and whether a call needs a follow-up or not. A phone log is also very useful to keep as a company archive to use in the future.

Who Need to Make a Telephone Log?

Besides secretary and receptionist, a phone log will be very useful for a salesperson. It will help you understand your work pattern and help you measure the average time you spend on the phone and how it works. Is the result worth the time you spent on the telephone? Are the phone calls effective? And how many calls do you have to make until you close a deal? How many more calls should you make to achieve your target? Etc. It will be very helpful. You will also have the complete records of the person you already call and how many needs follow-ups.

How do I make a Phone Log?

To make a phone log, you can simply download a free printable phone log template from the internet and then print them. You can also make it yourself using an office program like Microsoft Word or Microsoft Excel. You can also make a simple phone log on your notebook by making columns. You don't have to make it fancy. The most important thing is to keep the phone log neat and clean so you can revisit them and read them easily.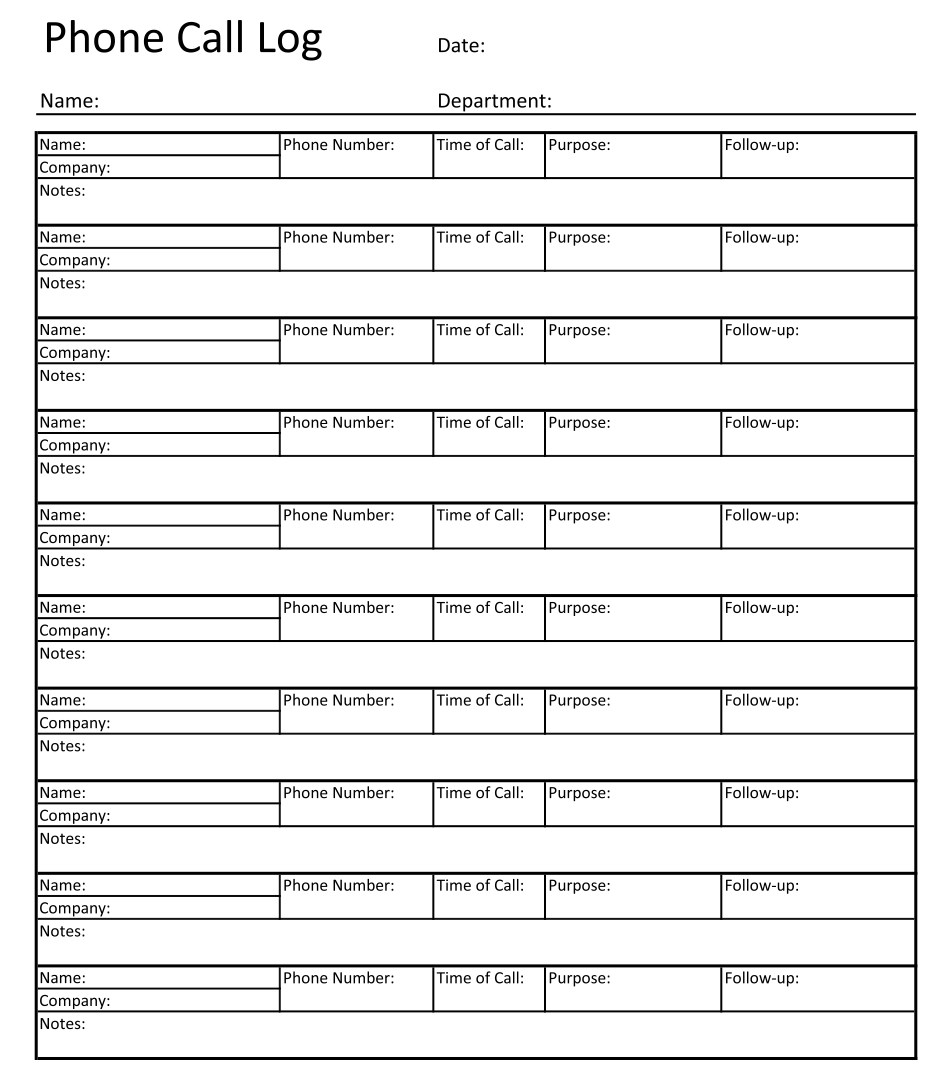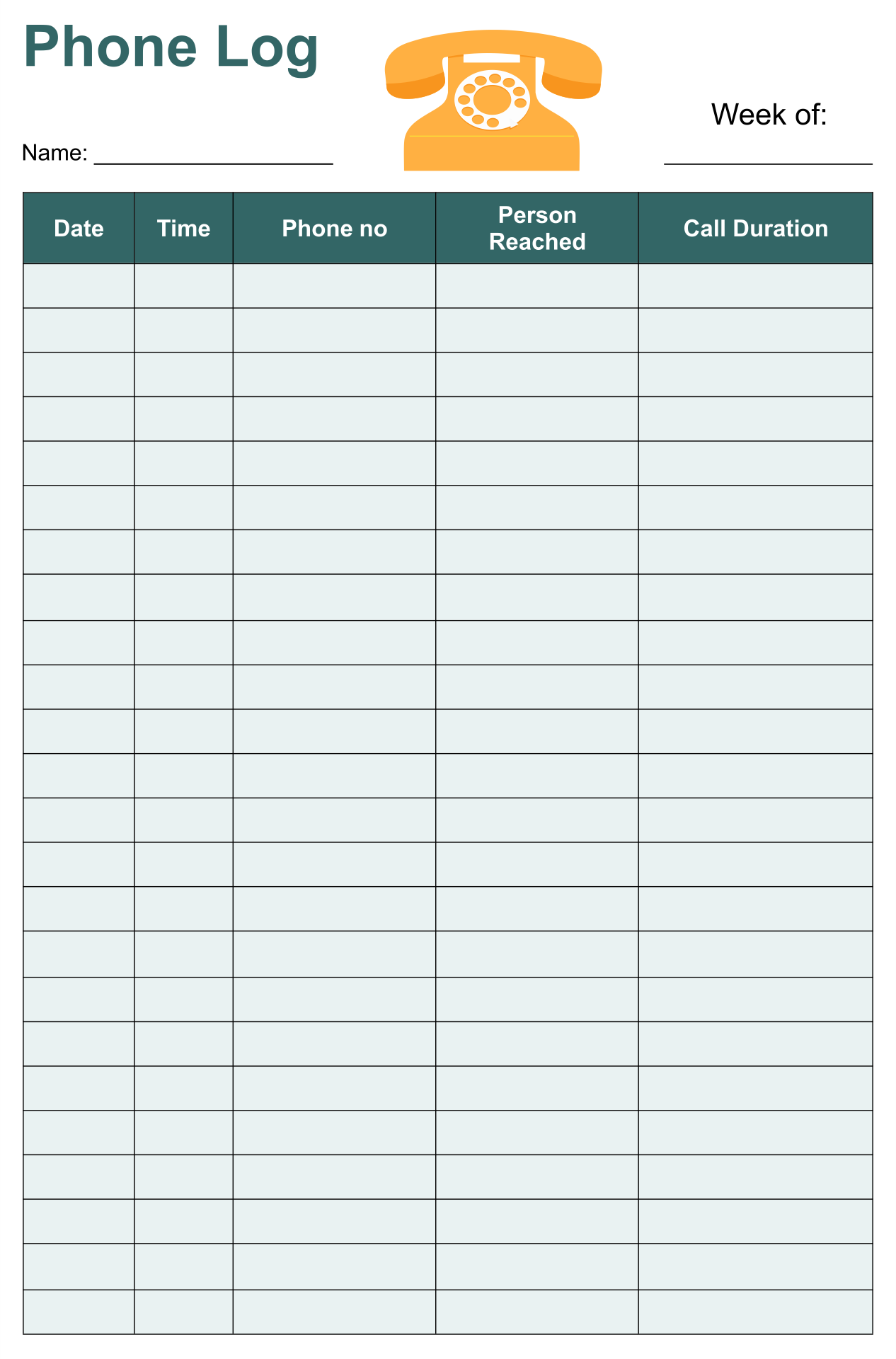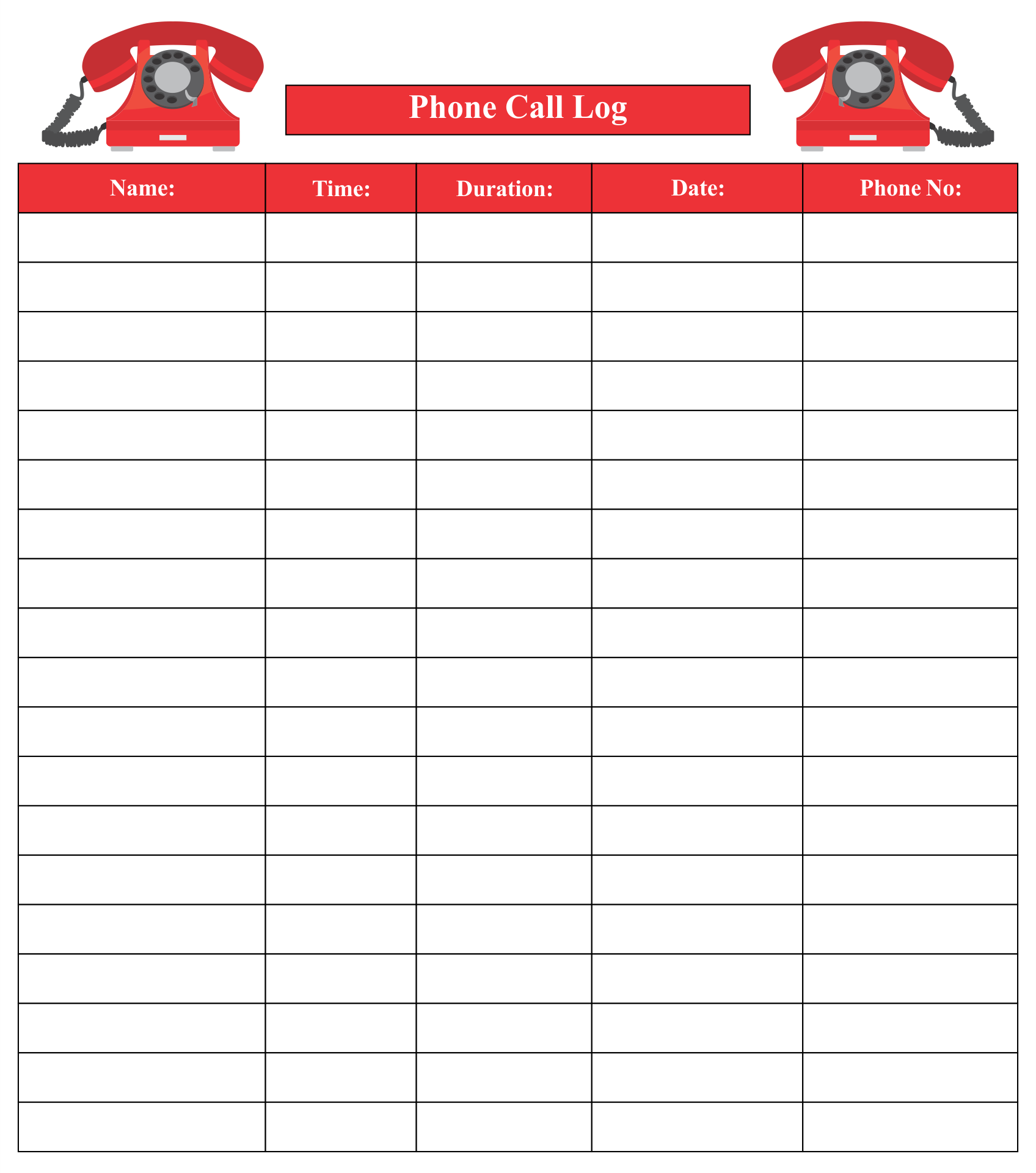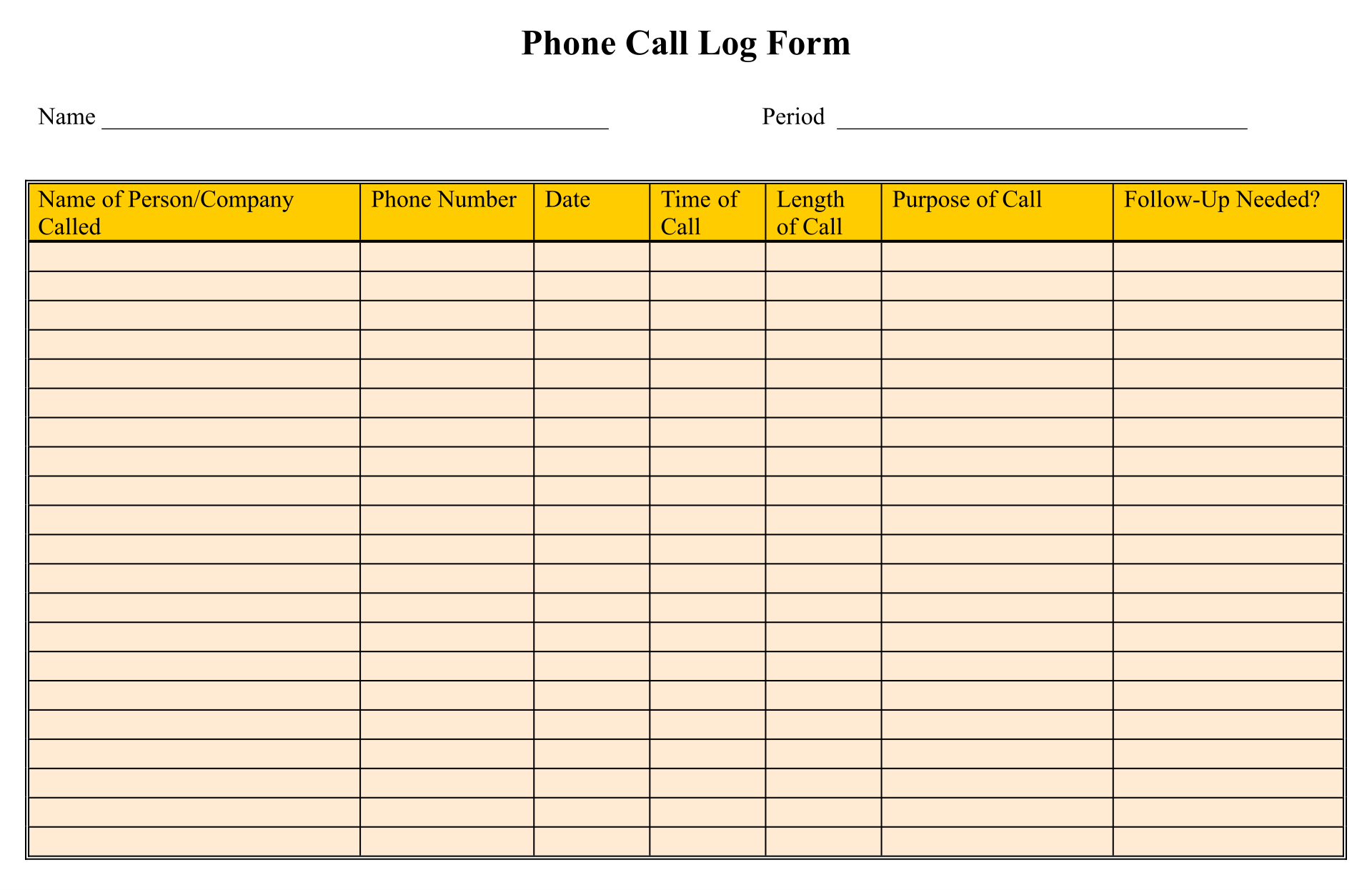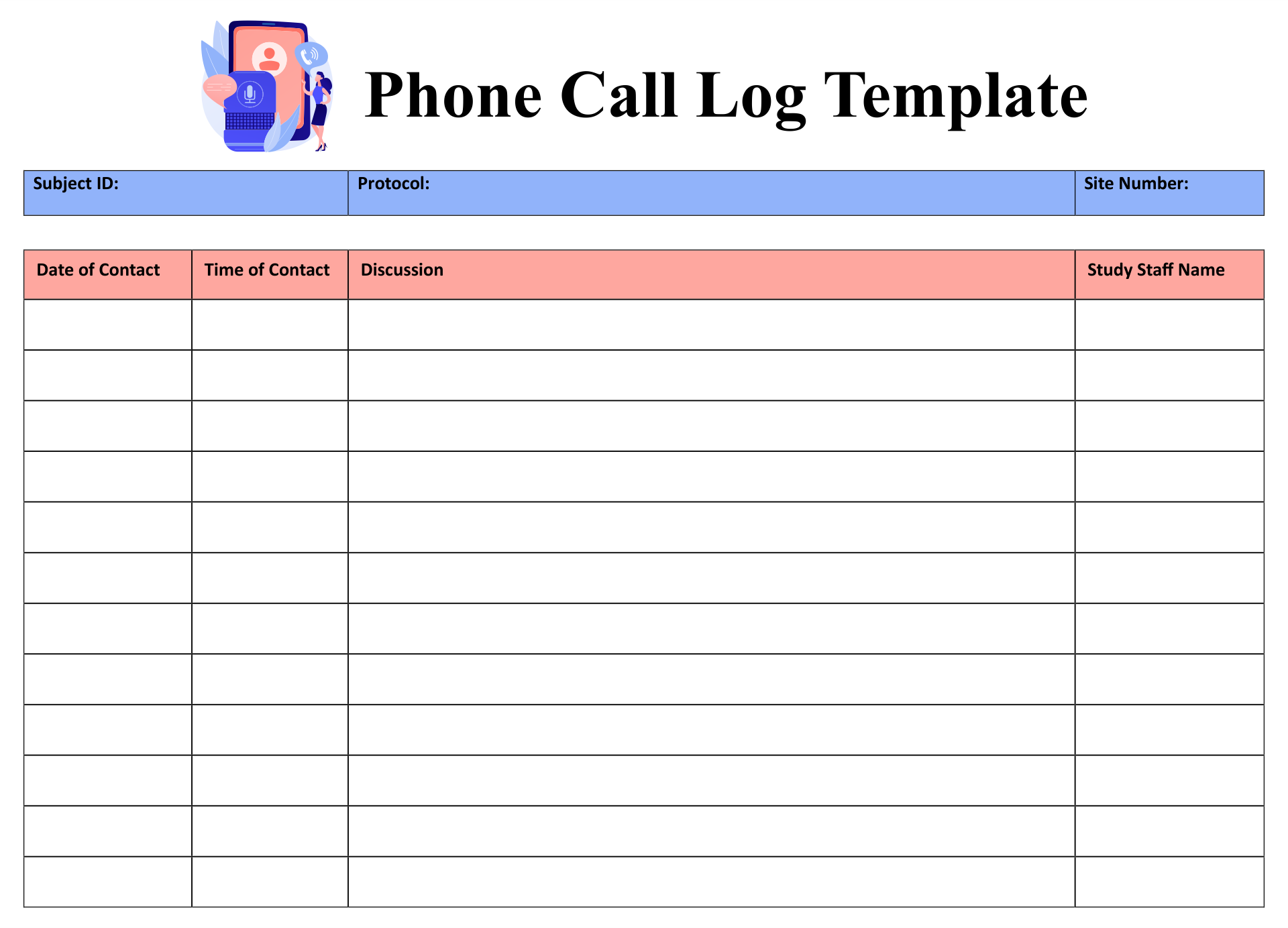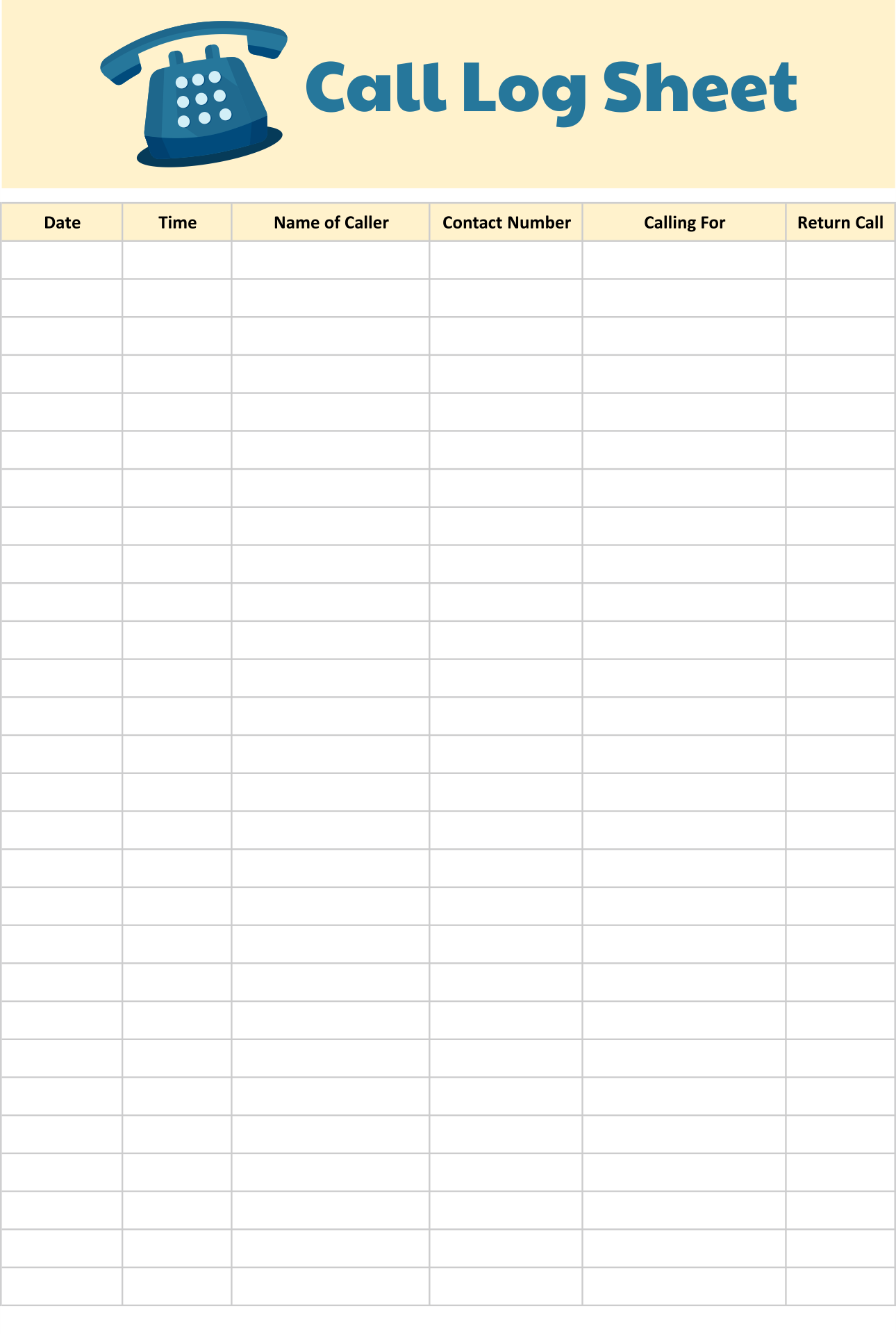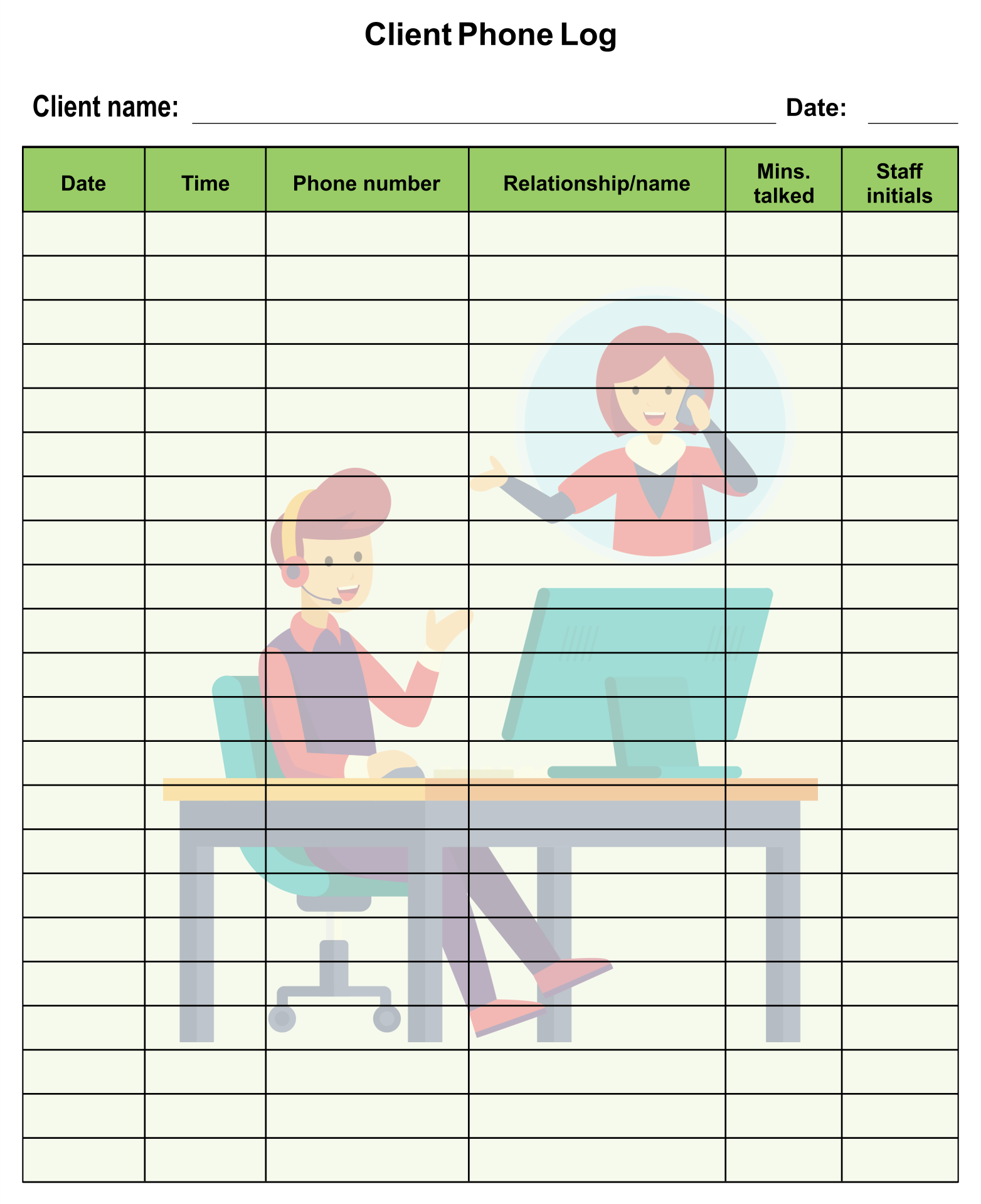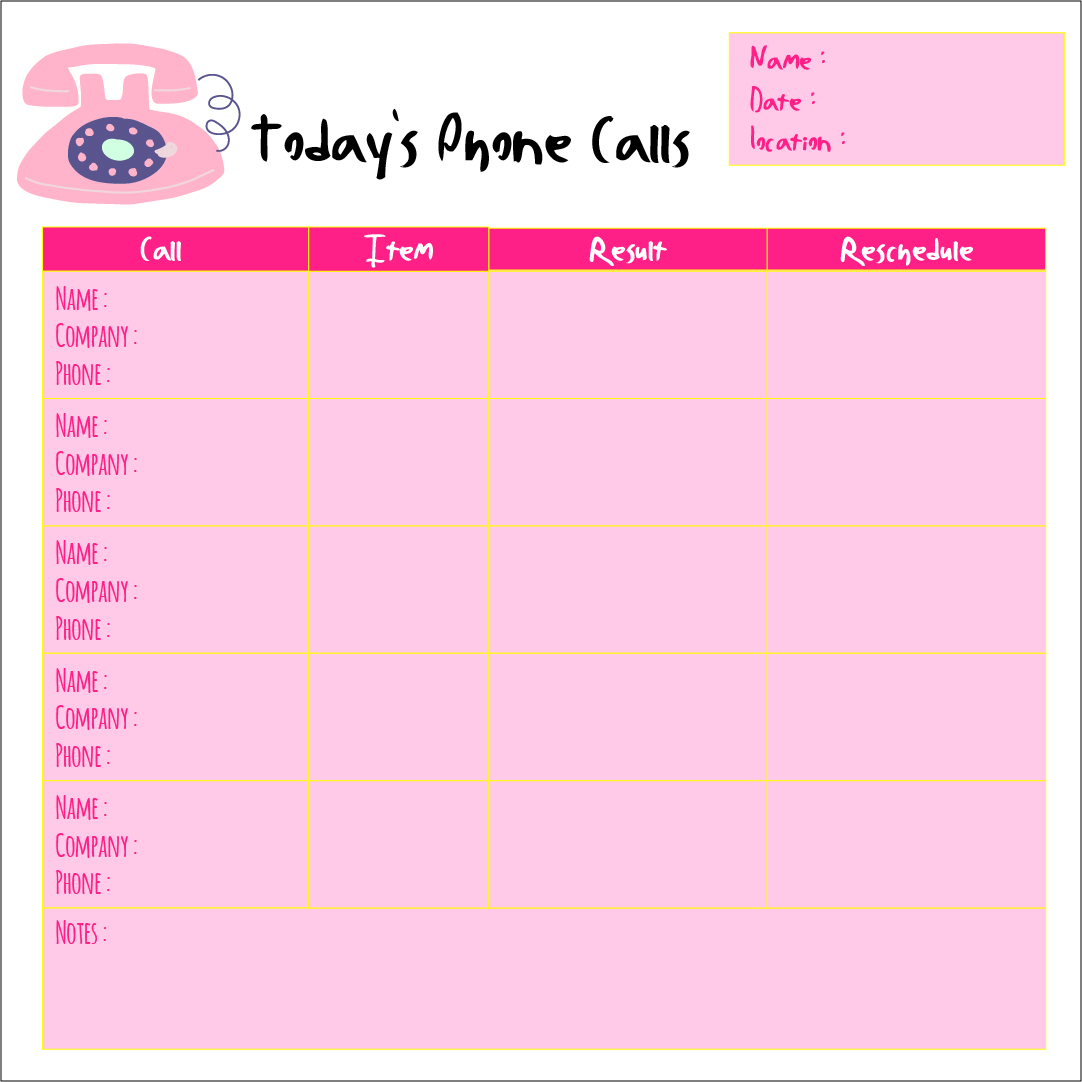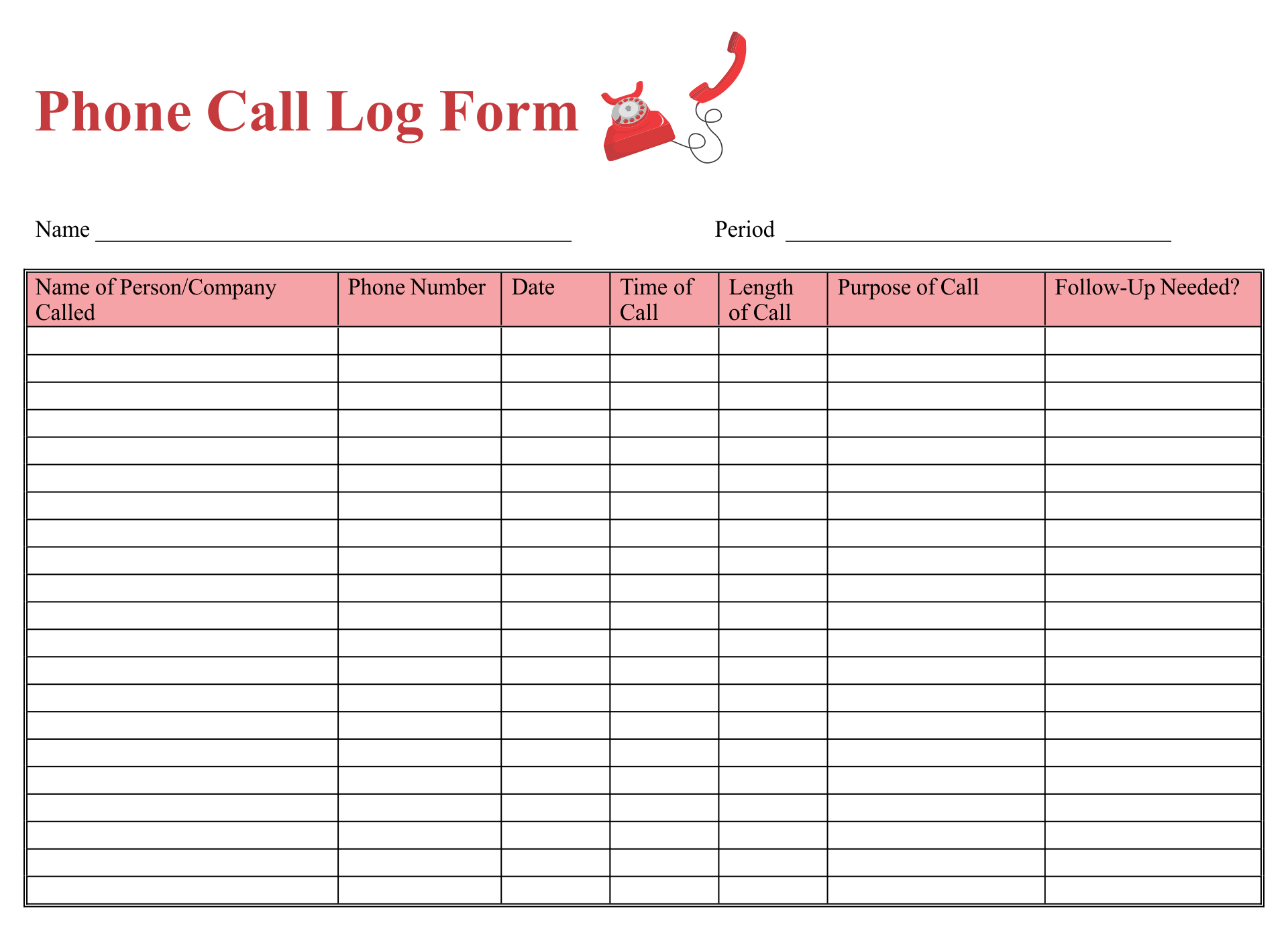 How do I Make a Phone Log on My Phone?

If you use a mobile phone, it usually already records all the incoming and outcoming calls for you. But if a specific phone log for work is what you mean, then you can use some kind of apps you can install to your phone. You can also integrate the phone log along with other work-related records such as notes, to-do lists, and reminders so you have all records on your phone. Keeping up on a phone log is a lot easier nowadays. Especially when there are a lot of apps you can use to make your phone logging easier.