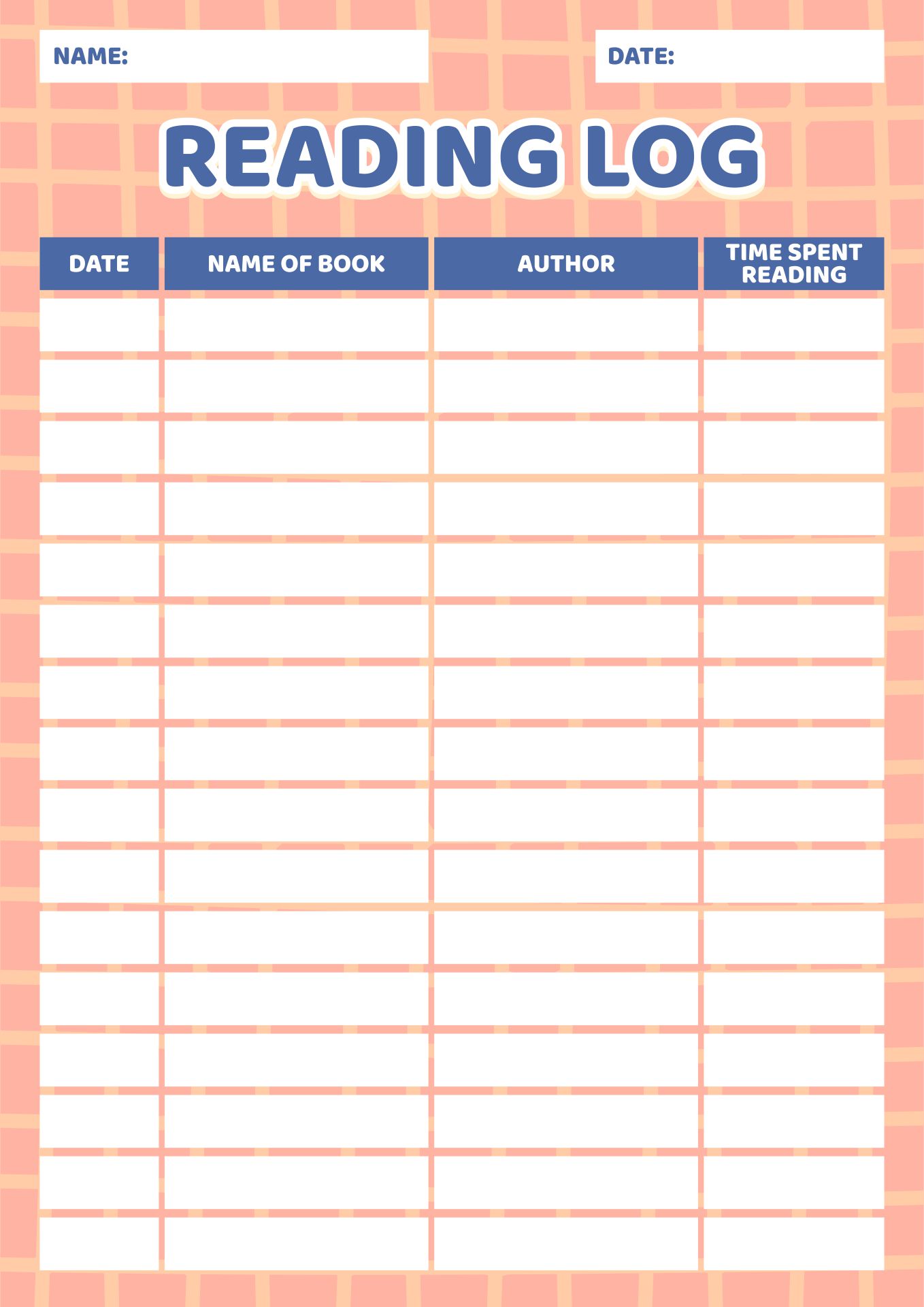 What easy kid-friendly book-tracking ideas have you ever had?
One of these suggestions may be perfect for your family when you're searching for straightforward kids reading log.
The fact that many of them can be used as simple crafts for a summertime day is an extra benefit.
Book tracking calendar. The simplest approach to recording books read is to do it this way. Upon finishing a book, simply mark the date in the appropriate box on a basic calendar that you may purchase.
Each member of the family might have a distinct color marker, or you can add their surnames after the book.
A year's worth of reading logs for children can be kept so easily, and it's fascinating to see how reading patterns change with the seasons, both in terms of when people read more and less.

Banner for the book tracker. To keep track of the books you've asked to read to your children, use this banner as a book tracker.
Every child can make their own banner or receive a few pennants, and it is a pleasant activity for everyone.

Children reading log paper chains. Paper chains are incredibly colorful and enjoyable, and they could not be simpler or more affordable.
You can decide together as a family how often books you want to read during the summer, or you can assign each family member a different color for the paper chain.
When you finish books, record their names on a strip of paper and attach them to the chain using staples.

A logbook for reading. Unquestionably, a book itself is the best book tracker there seems to be. You may keep a record of the books you've read in one of the many entertaining log books available, slip it directly onto a shelf, and continue with your day.
You may find a template of a log book made particularly for your children to use as their tracker, or you can grab a plain notebook for yourself.
This particular book features spaces for the description, writer, and ranking as well as a detachable corner on each page that you can pull off to watch the reader "eat" its way through the book.
You might use this straightforward, family-friendly book tracker sheet that isn't aimed toward children.
How does a reading log operate effectively?
Although reading logs exist in a broad range of formats, the fundamental procedure remains the same.
A reading log must be finished by the student by:
Plan a reading session.


Select a book (or pick their task)


Take some time to read.


The title, author, and duration or number of pages read should all be noted down (making sure to finish the basic minimum needed)


Fill down any extra questions or tasks in their reading journal.


Tomorrow, repeat the entire process.

The end is here! Finding time to read is the main challenge in this straightforward approach.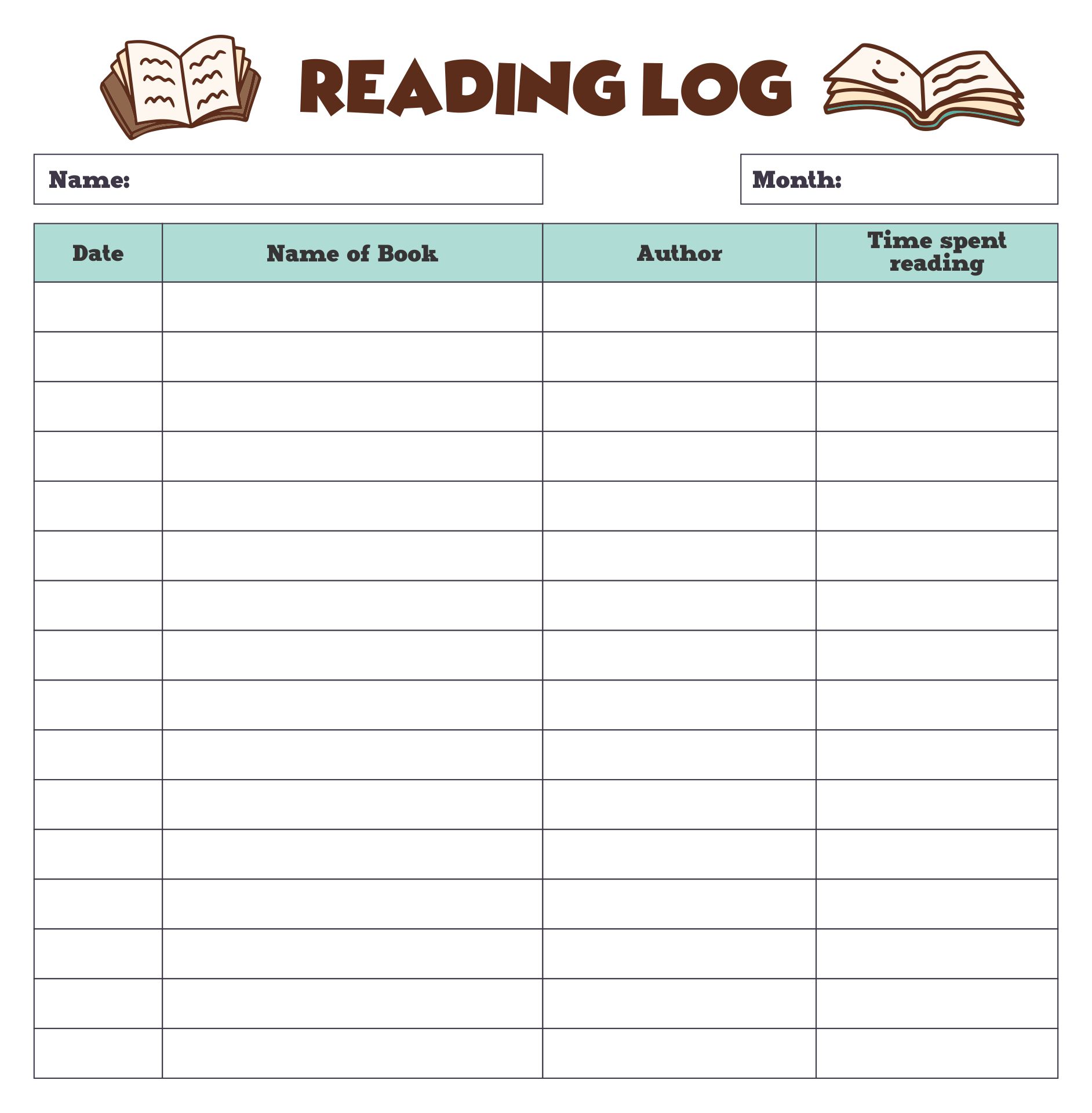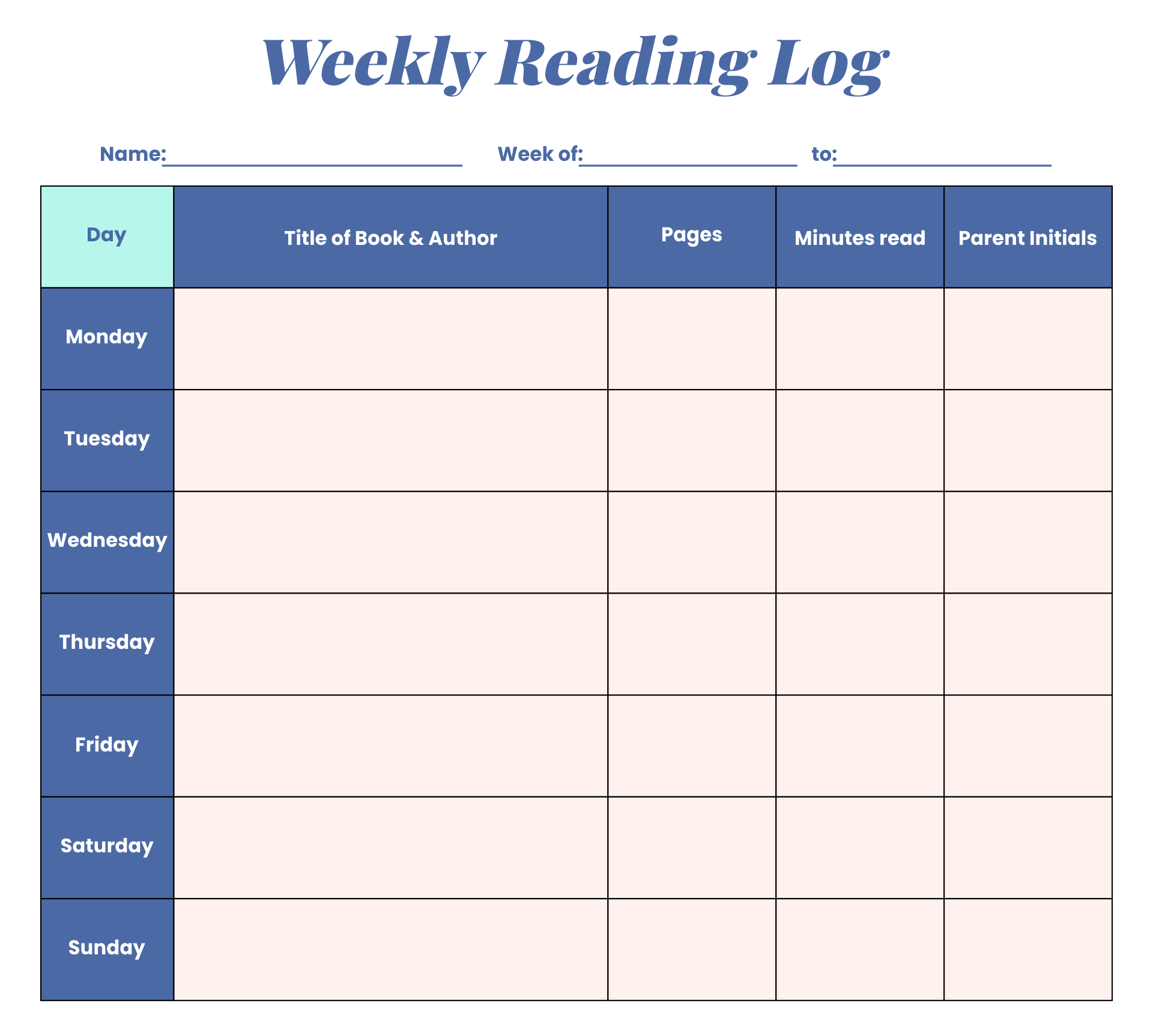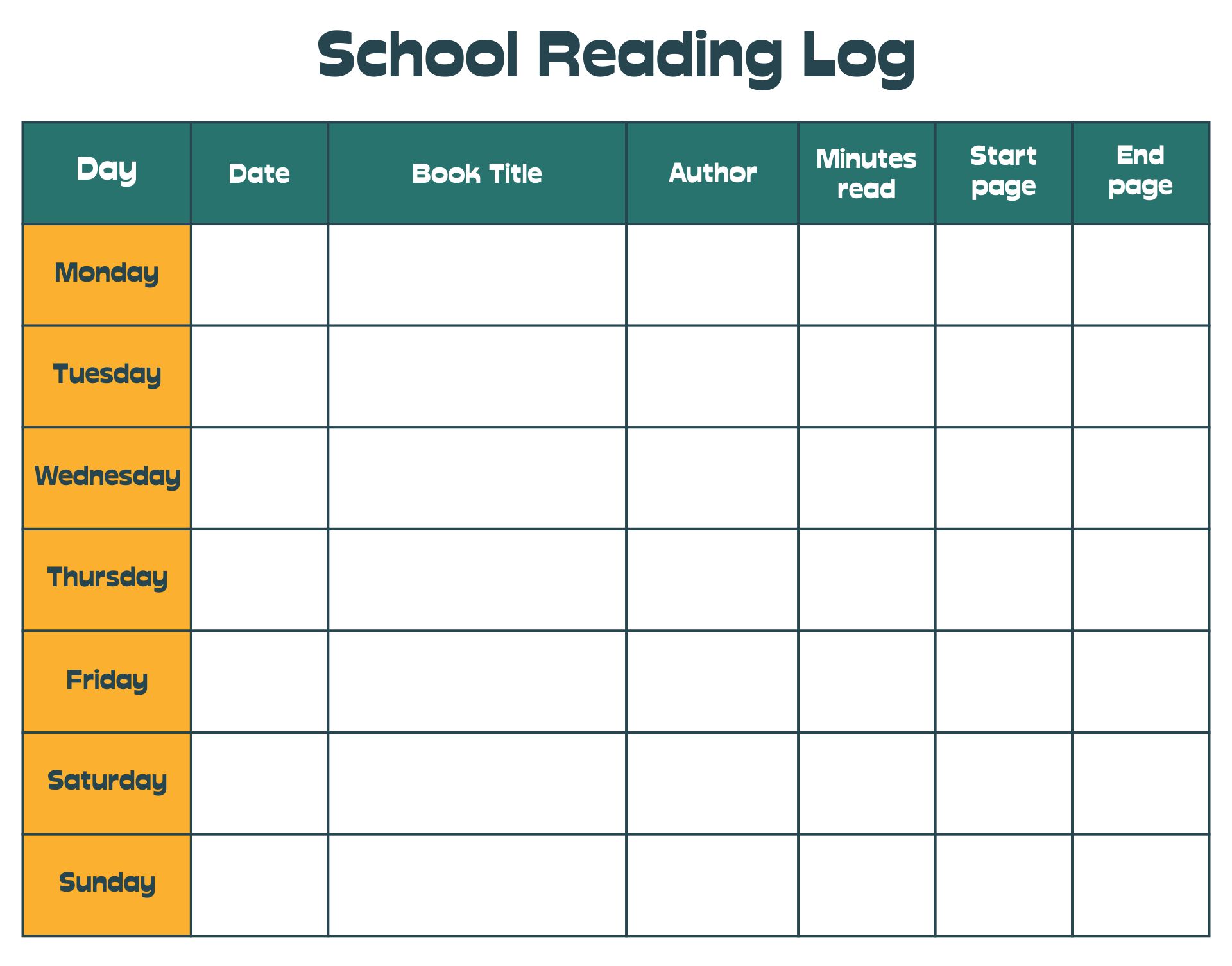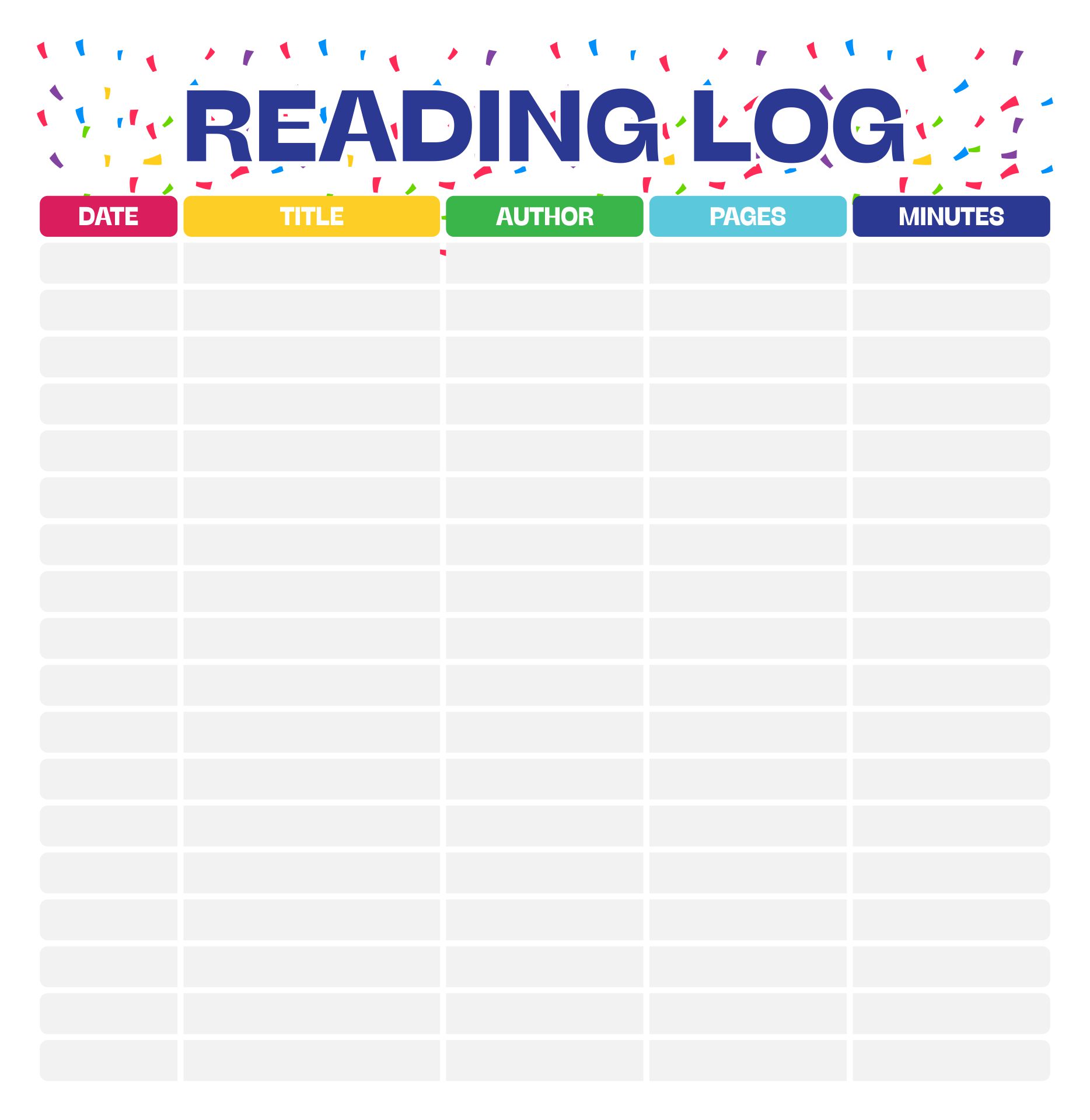 How can a reading journal be maintained?
If you want to keep your own reading log, think about these suggestions.
For convenient transport, choose a compact journal. Choose a little, pocket-sized diary that you can simply tuck away in a purse or handbag for on-the-go journaling rather than a bigger one.


Keep a record of the different kinds of books you've read. Maintaining a reading journal or book tracker is useful for monitoring your reading preferences and identifying if you prefer investigations, dramas, classic non-fiction, or romances.


Keep your reading objectives in focus. Measuring your progression and holding yourself responsible for a reading challenge are the main goals of maintaining a reading tracker sheet. You can determine if you're on target to surpass your objectives from the previous year by keeping a record of the books you've read.


Take notes so you can review books. Think about writing a review once you complete a new book. Writing down notes while you reading the book is a useful way to recall how it affected you, whether it's a quick summary, a star rating, or a detailed review. This is especially beneficial for book club participants who could subsequently be asked for their thoughts on the book.


Maintain a list of your preferred books. Readers who are voracious may find it useful to have a part of their book list reading where they can record their top picks for the year. You'll have an easy way to locate additional books that you might be wanting to read this approach at the end of the year.


Allow space for doodling. When words fail, drawings often do a better job of capturing creativity. For a fresh and original approach to assimilating the reading, give some space in your reading journal for doodling.


Make the notebook your own. Begin a reading notebook and include some extra details to make it engaging for you. Washi tape is available in a huge selection of colors and designs, and it won't harm your diary pages. Your bookshelves will seem colorful if you decorate the front of your journal with stickers.
---
More printable images tagged with: