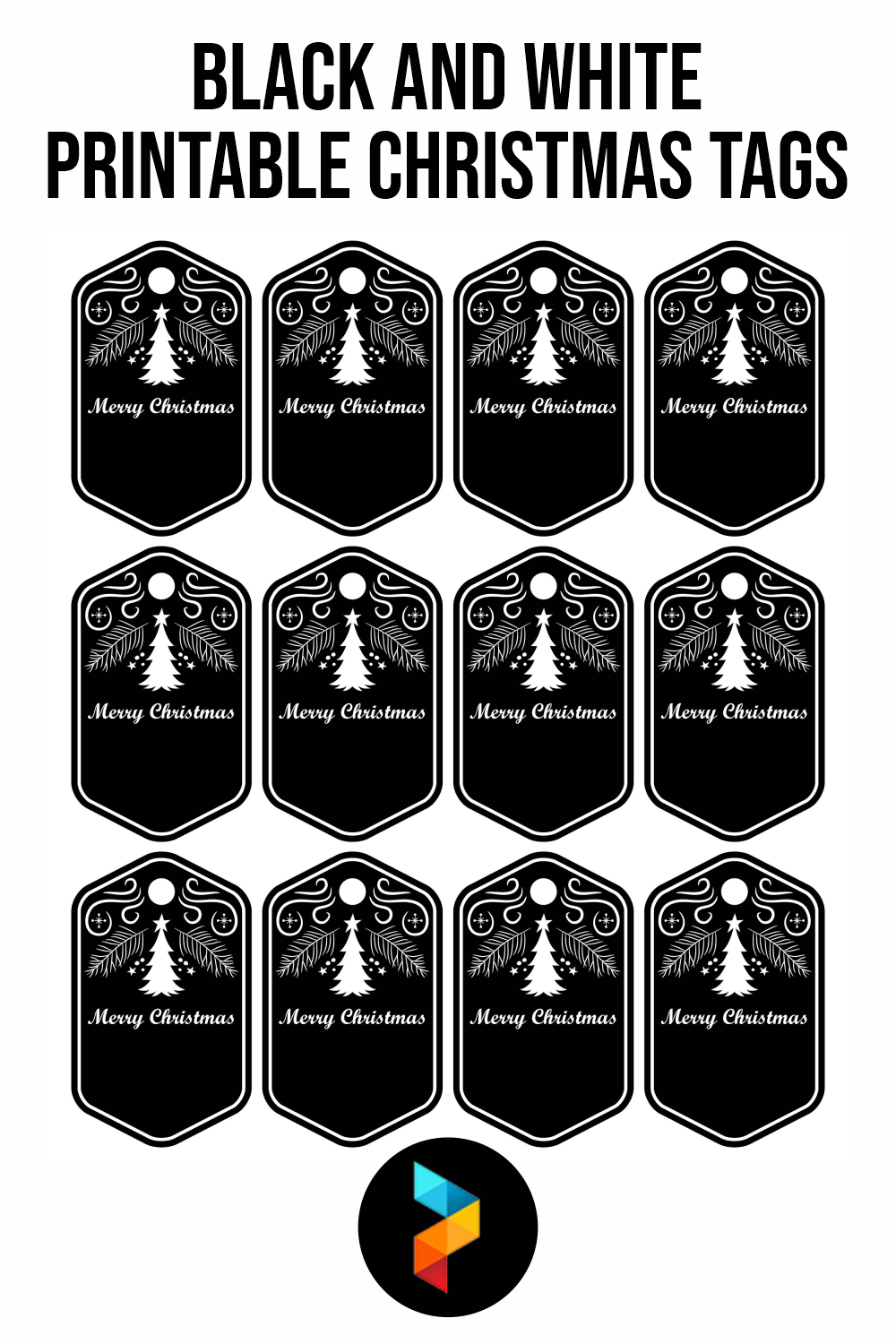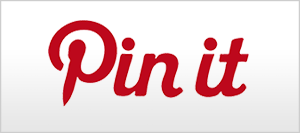 Black And White Printable Christmas Tags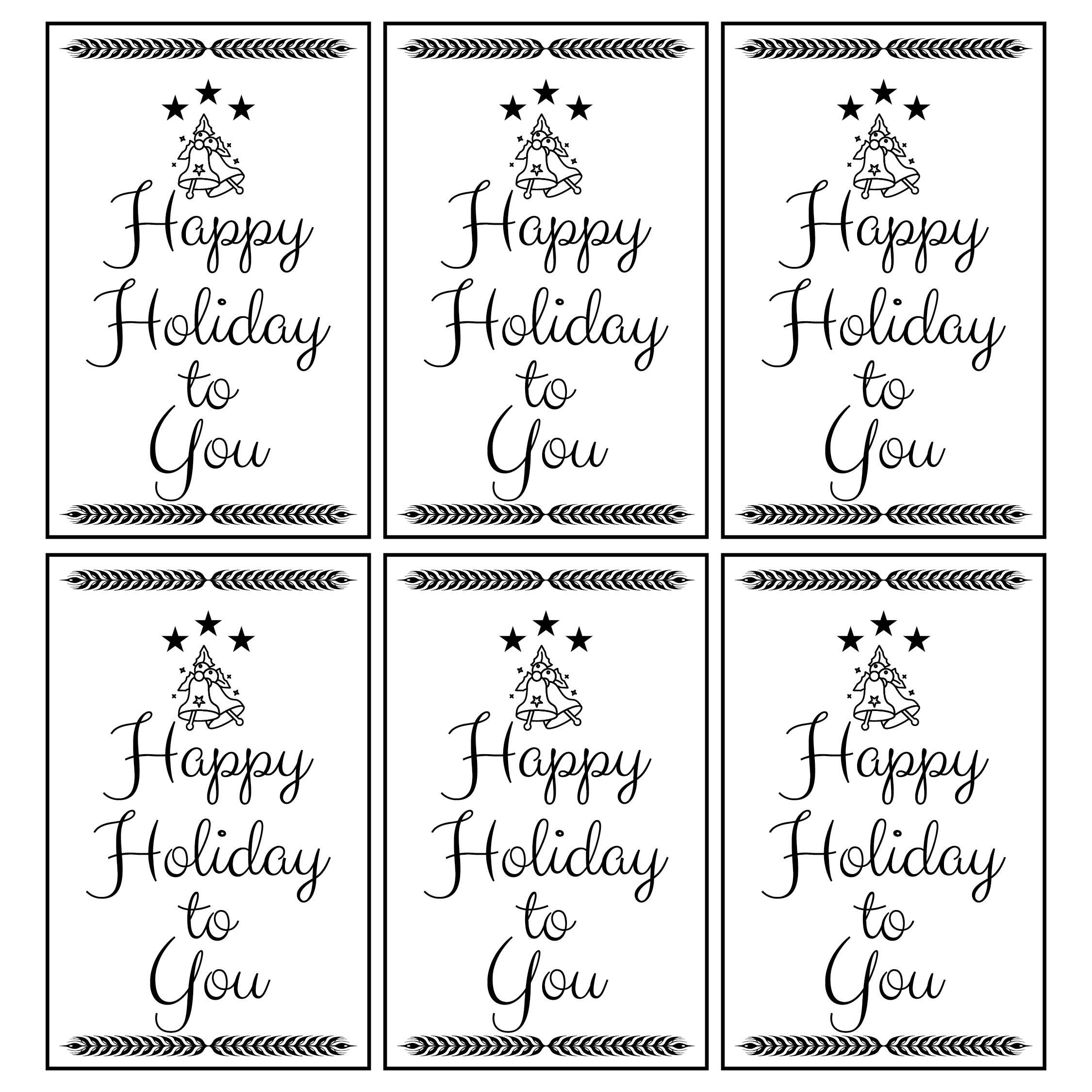 What are Black and White Christmas Tags?
Black and white Christmas tags are Christmas gift tags that consist of only black and white colors. It is simple and elegant and perfect for a polished, modern, and professional look. You may want to use this black and white Christmas tag to use for gifts that you send to your coworkers. The best thing about a black and white Christmas gift tag is that it goes together with every color. For example, you can add a black and white Christmas gift card to a red gift wrapper. It will add a nice contrast and make it more interesting.
How to Make a Black and White Christmas Gift Tag?
Even when it seems so simple and you can make it as simple as you want, you can make black and white Christmas gift tags more interesting by using certain patterns such as polka dots and stripes. You can also make a two-sided black and white Christmas gift tag with black on one side, and white on the other. To make it more interesting, you can use a glitter pen to write on the gift tag. Silver or gold ink will go very well in a black and white gift tag.
The gift tag doesn't have to be rectangular. You can cut it to a fancy shape such as the Christmas tree, a ball, or belles. You can also add decorations to make it cooler. Glue a rhinestone, add a small bow, or glue some actual glitter. You can also use other materials other than paper such as fabric.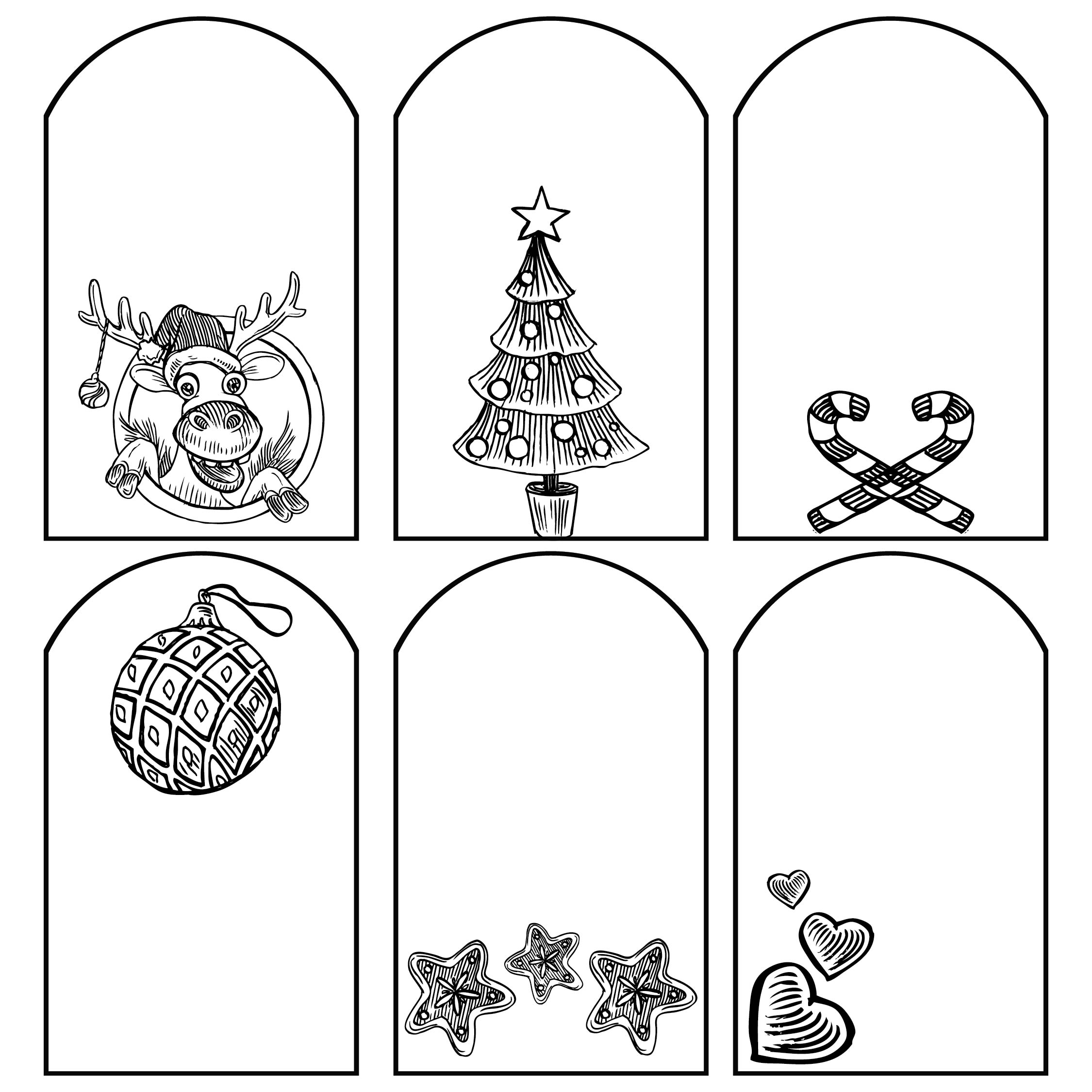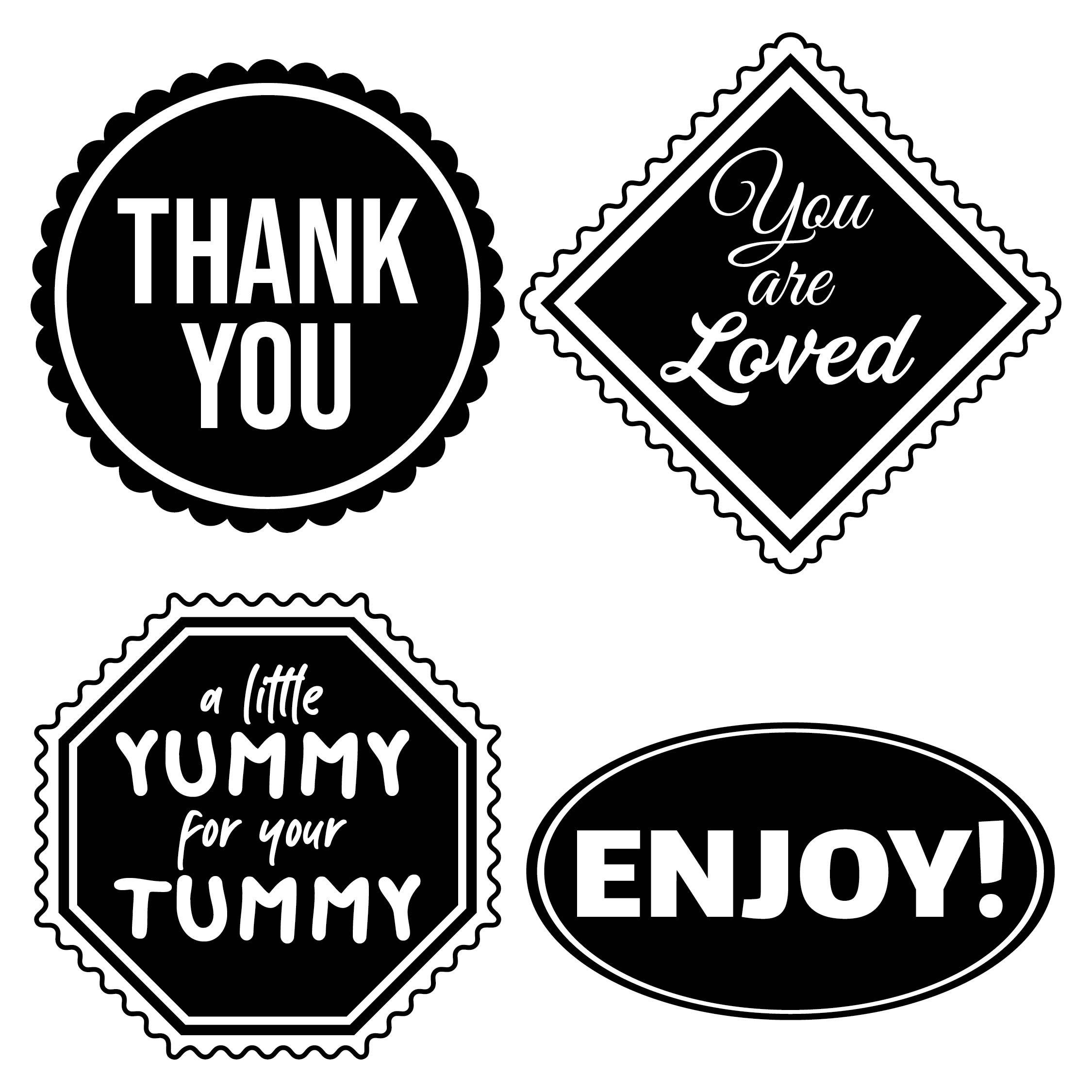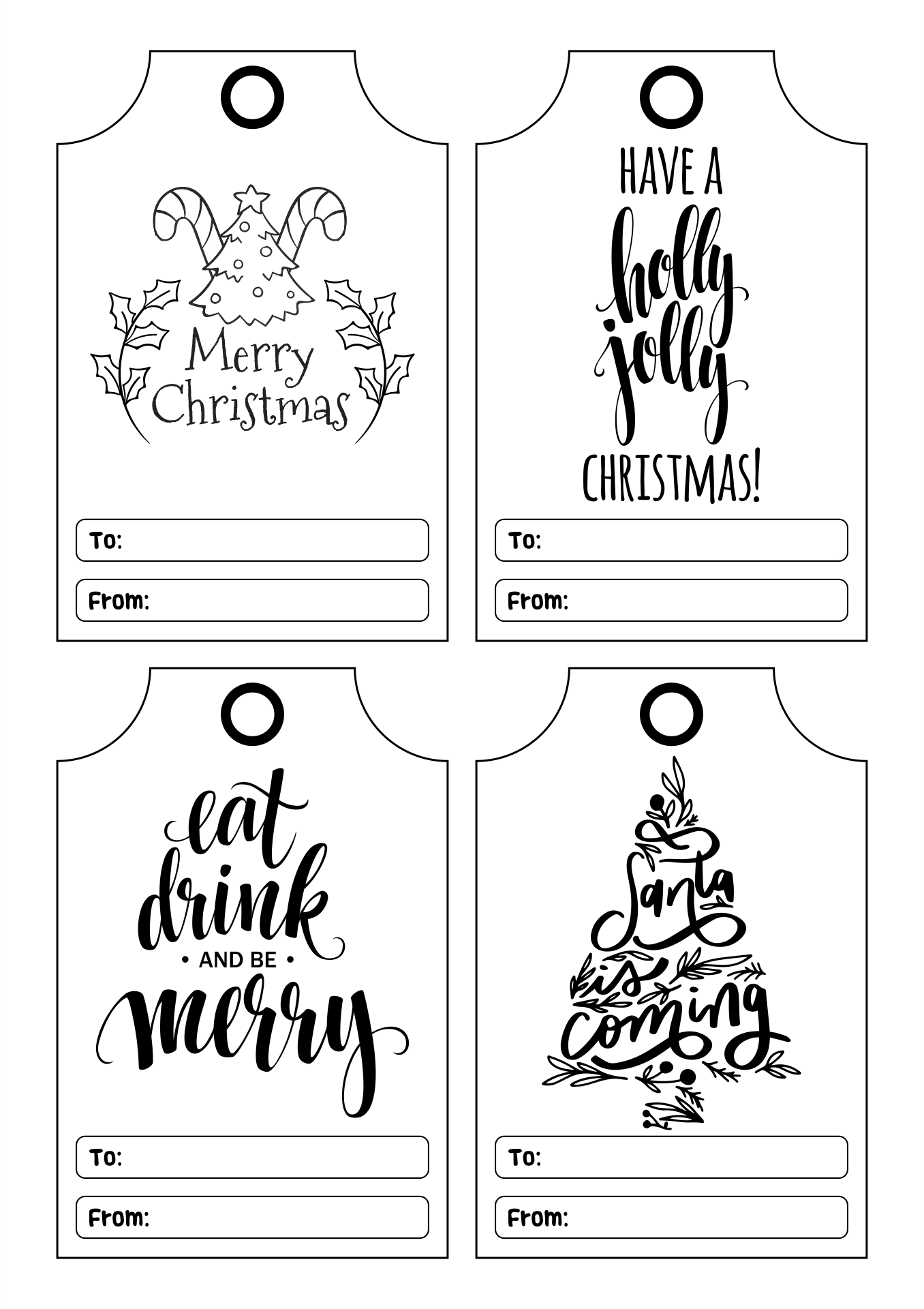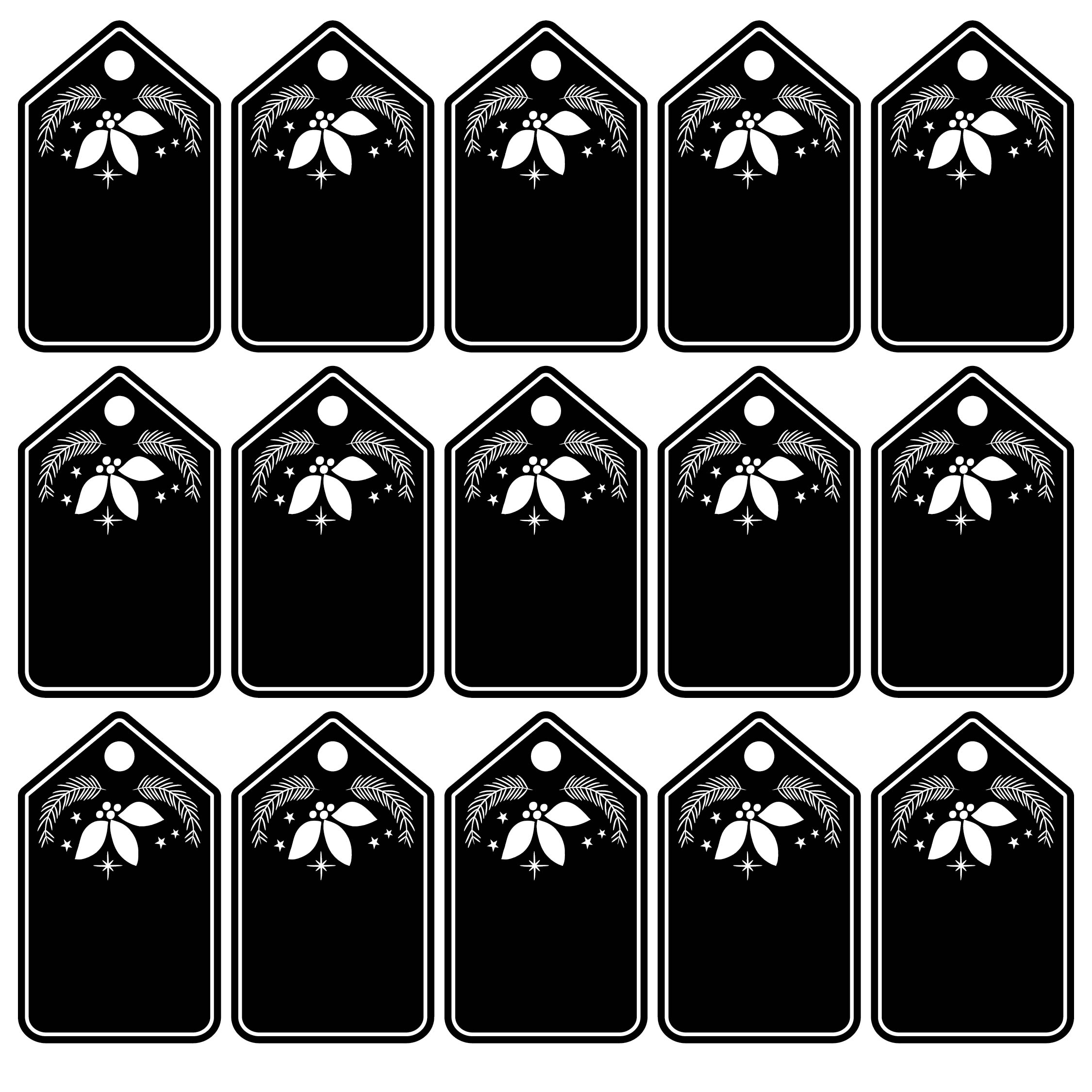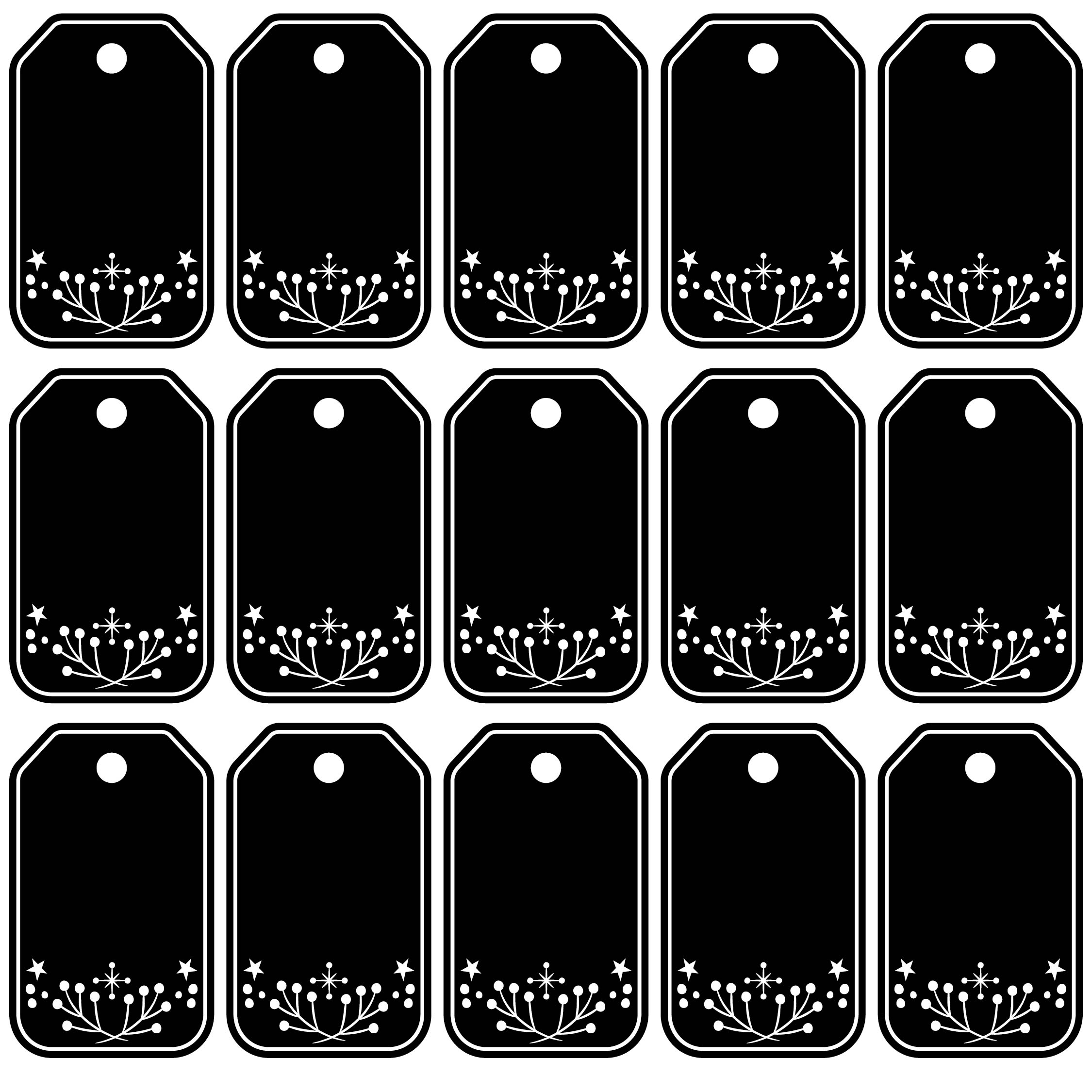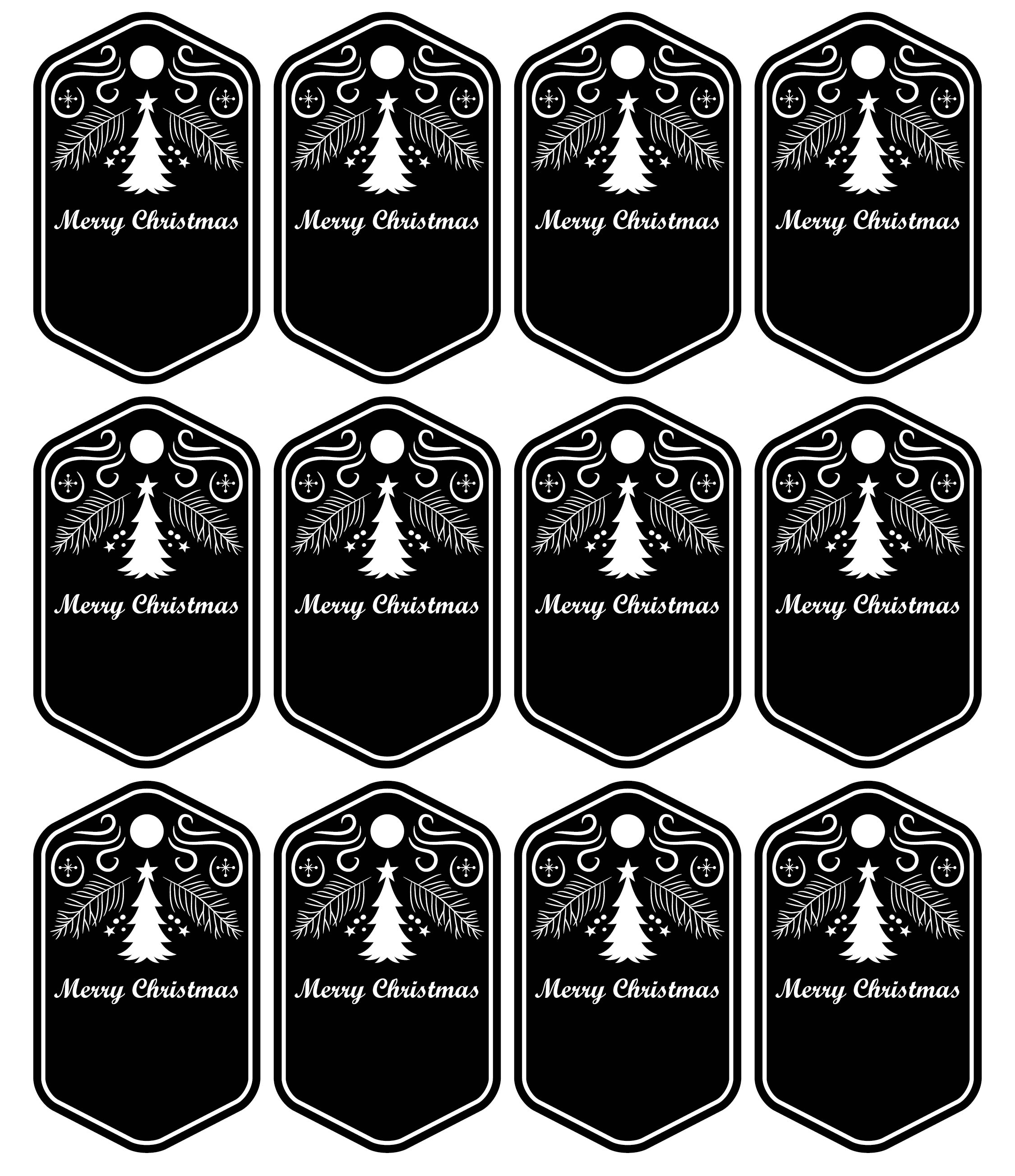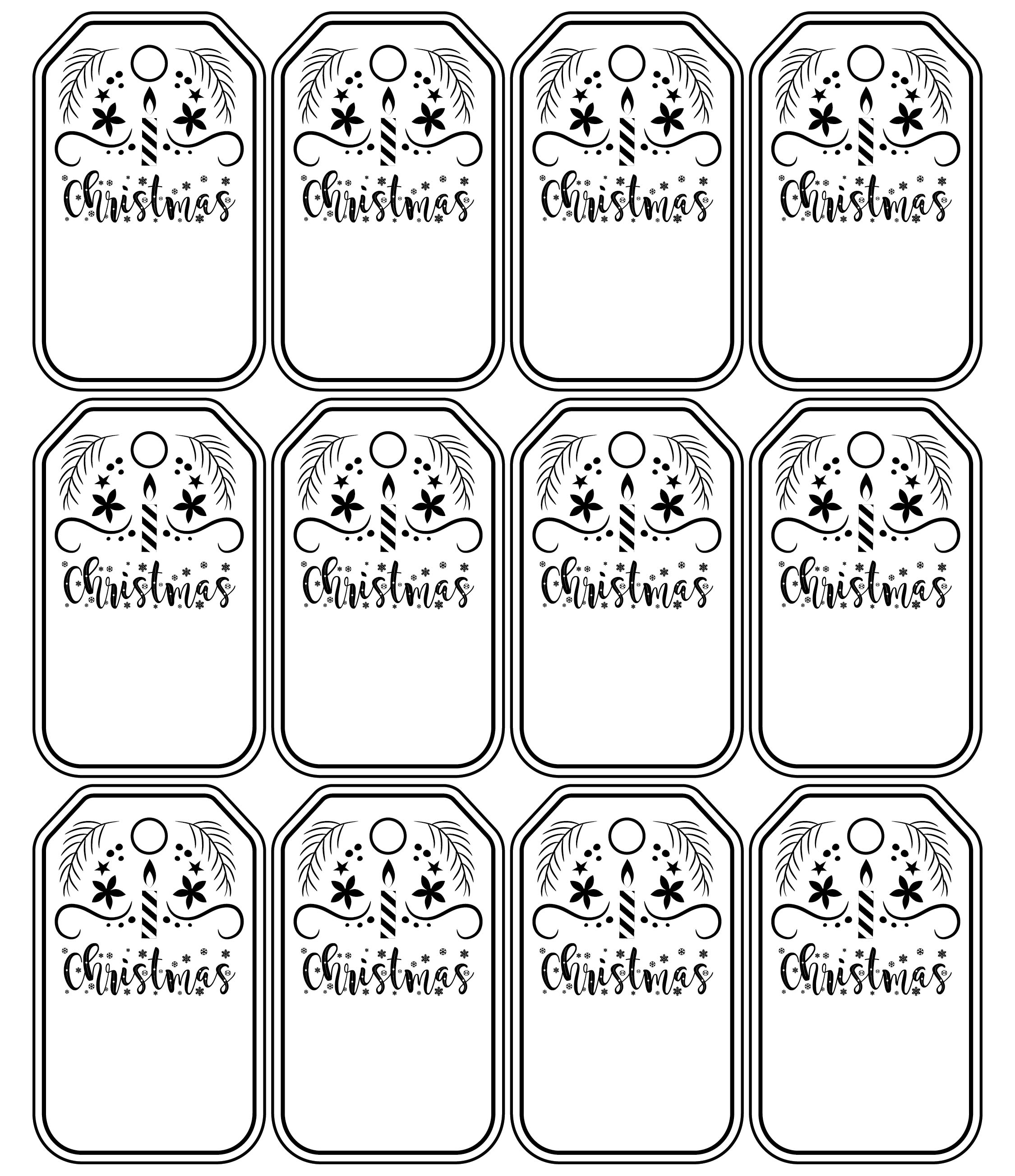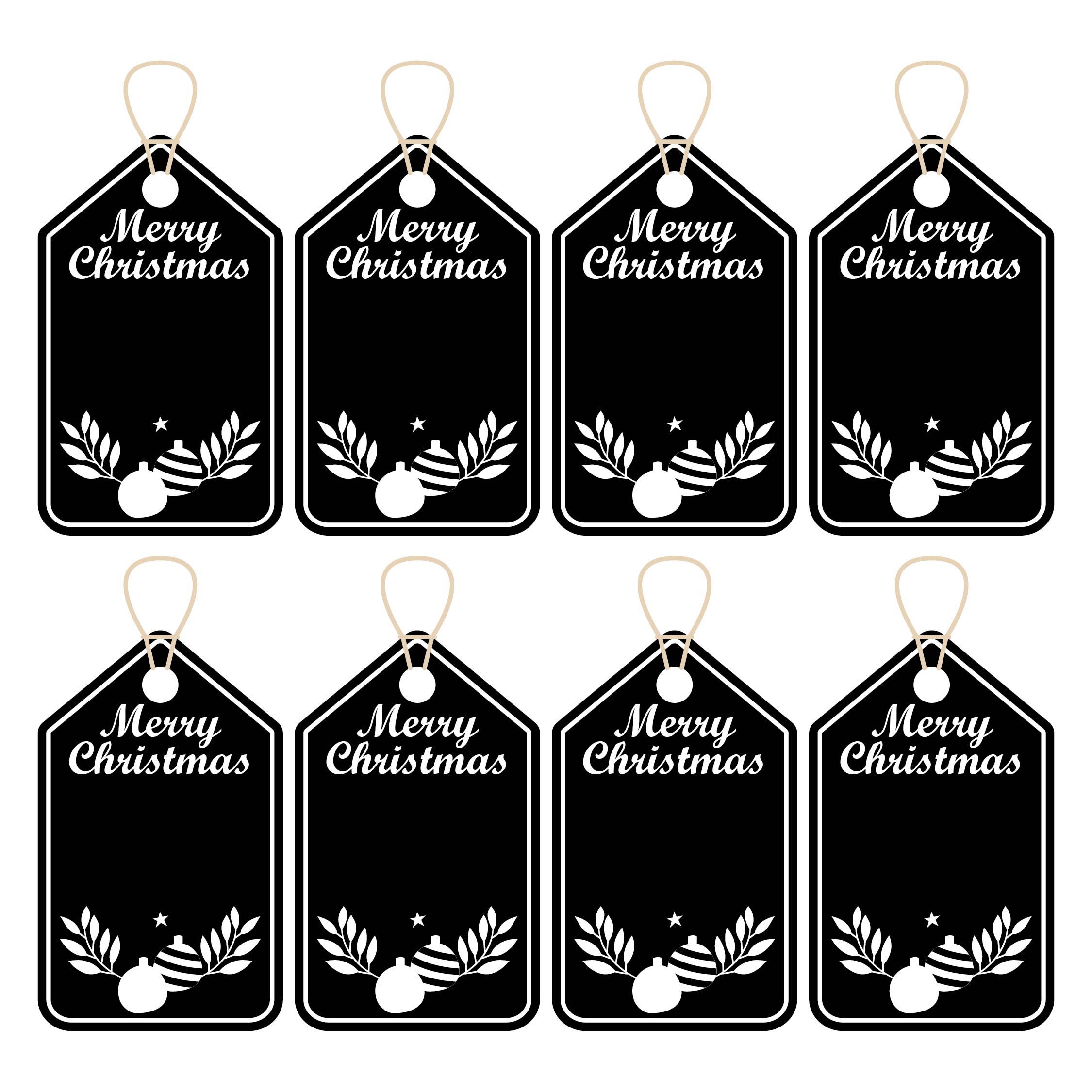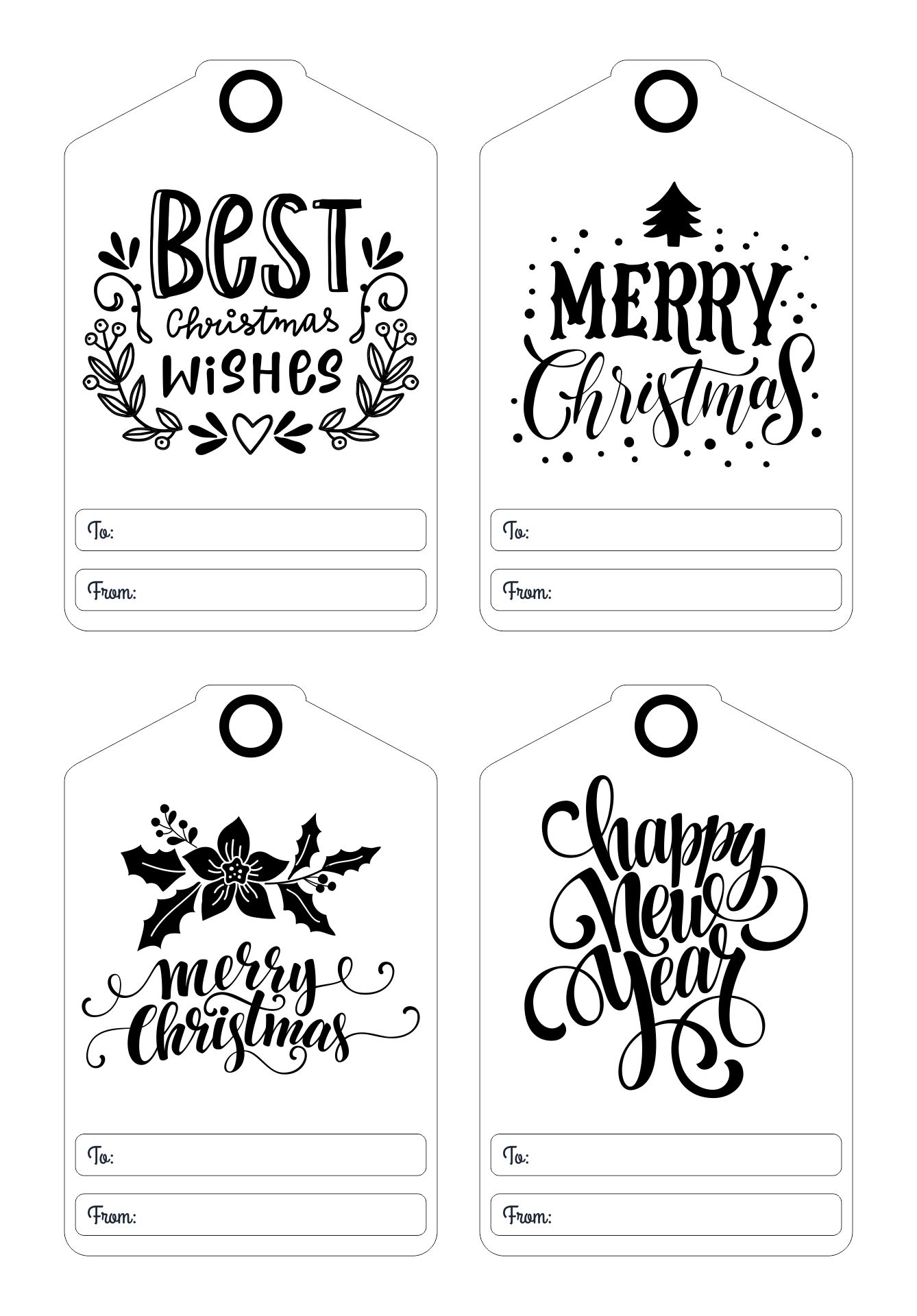 How do I Print My Gift Tags?
You can print your own gift tags if you already have the design. You can make the design yourself or you can also use a free template to make it easier. There is a lot of free black and white gift tag templates you can find online. You can download them and make some adjustments if necessary. Once you have all the designs set, you can just print them on a thick paper of your choice. You can write all the names and messages before printing them, or you can write them manually to add a handmade touch to it. Cut the tags, and add strings to attach them to the gifts. You can use different types of strings. You can also use small ribbons to tie the tags to the gifts.
What does white at Christmas symbolize?
When you put on the Christmas decoration, you must be choosing the ones that are in line with the celebration. It is including color options that consist of red, green, gold, and white. All of these have a meaning behind them. Let's talk about the white one.
The white color is in line with the snow. Derived from the ancient Egypt and Rome culture, white has the meaning of innocent and purity. White wafers were even used in tree decorating during the 18th century. The Christians come up with white to cover their house which also represents of Jesus' birth welcoming sign.
How do you throw a snowman party?
You might think of numerous themes for your kids' Christmas party, from traditional ones to modern ones. A snowman theme would be a great one. If you also think the same, just jump below to have an idea of throwing this kind of party.
Prepare the party name which refers to the snowman. It can be Winter Wonderland, Snowman Frosting, My Warmest Winter, and more.
Choose the invitation template for all snowmen looks. Make sure you state everything that guests need to know such as location, date, time, RSVP, and more.
Come up with foods that have snowman looks such as cheesy snowmen, rice ball snowmen, snowman pops, and more. The drinks with marshmallow snowman melt on it would be nice.
The decoration should be on the winter wonderland looks. You can be derived from the scene from Frozen movie and apply some decoration to the venue.
How do you make ornaments from wood slices?
During the holiday season, decorating the Christmas tree definitely should be on your list. If you want to try something new, just come up with a different theme and DIY your ornaments to place on the tree. Consider choosing a farmhouse theme and using the wood slices as the ornament.
Choose the tiny wood slice with the perfect surface for painting. Prepare the paint that represents the color of the holiday. Start to paint the middle part only. Make it varies by having green, red, white, and yellow on your design.
Prepare some short sayings and paint those in the painted wood slices. Use the ribbon to be a hanger and hang it up on your tree. You can also make these unique tags for your gift bag.
---
More printable images tagged with: