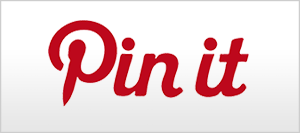 Printable Christmas Tags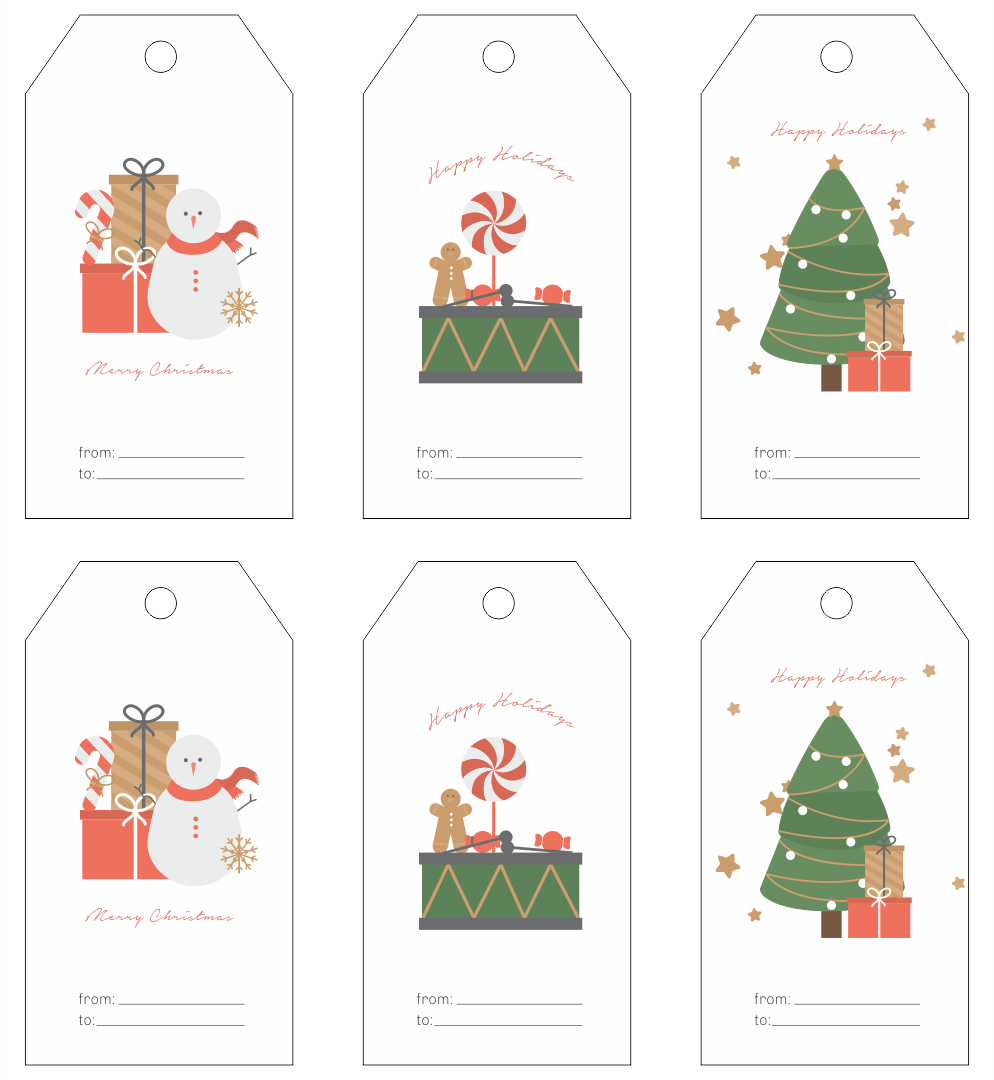 What are Christmas Tags?
Christmas tags are a sort of sign to tie on Christmas gifts or stickers for name tags at Christmas parties. Basically, you write your name on the Christmas tag. For the ones on the hanger of Christmas gifts, you have to write the name of the receiver and the sender. The size of Christmas tags is normally 1.8 x 3.2 inches. The contents of Christmas tags are the names of the sender, the name of the receiver, and Merry Christmas greetings. The color of Christmas tags should be, at least, the color of Christmas like red, green, and gold.
Who Can Make Christmas Tags?
Everybody can make Christmas tags. At Kindergarten, children and teachers make tags to know each other's names. They enjoy drawing snowman on their tags. Teenagers and young-adults make tags for Christmas parties and Christmas gifts at school or at home with their peers. Adults use tags as name tags at Christmas parties. If they are parents, they make it for the kids and other Christmas gifts they want to send to the relatives. Art workers also make Christmas tags for Christmas stocking tags they sell.
What Should I Write on Christmas Tags?
Generally, you have to write your name on Christmas tags. But, it depends on what occasion you want to wear or show. Some Christmas tags can be inspired by bag tags you often see at the airport. But, the sender can be Santa Claus or your friends. If it is from Santa, you will see the bad or good attitude check-list of you throughout the year. On tags, you can also write a short Christmas greeting like 'Merry Christmas from my family to yours.' Therefore, as it is also for a Christmas gift, you will have to write your name, the receiver's name, and the address of the receiver.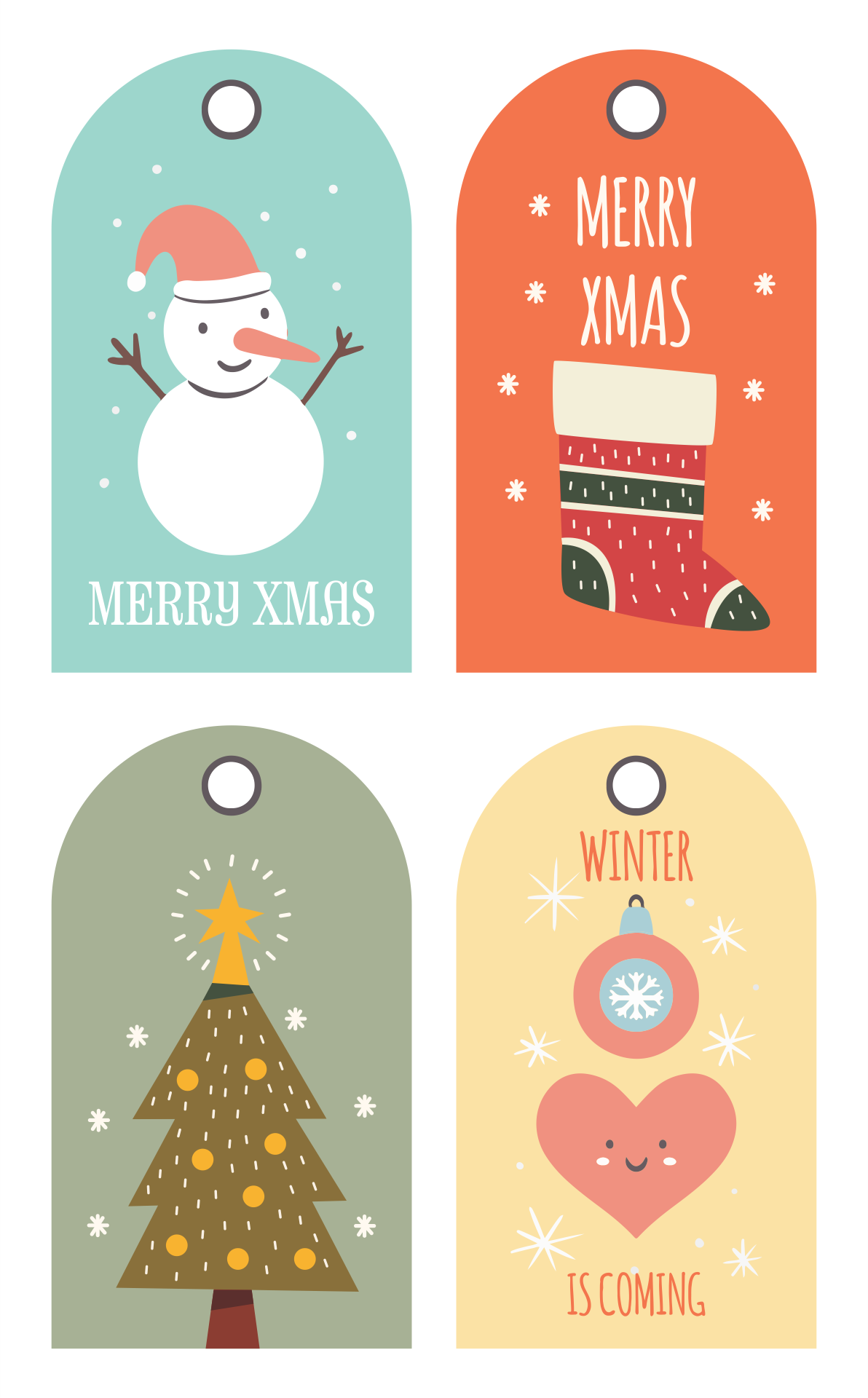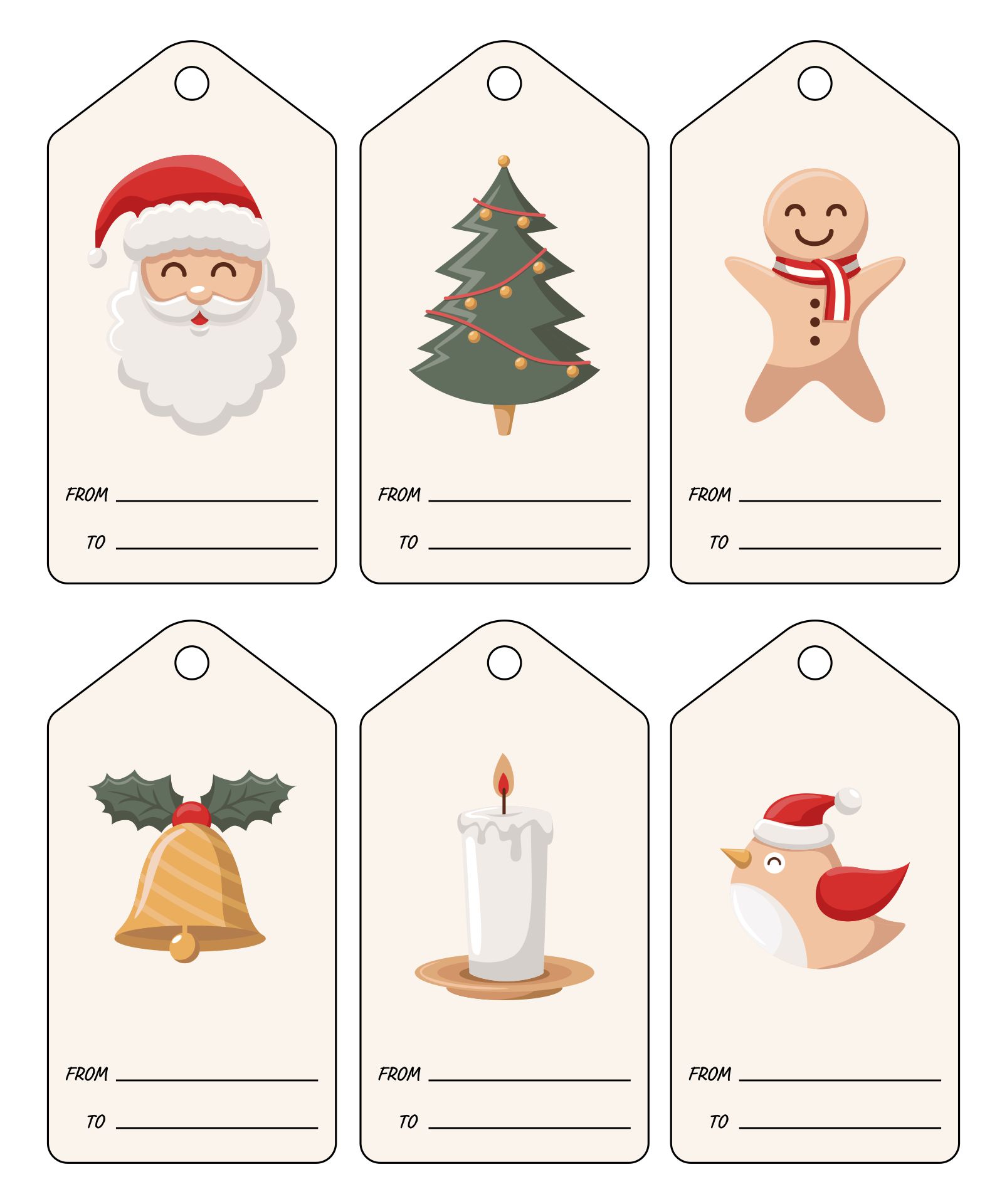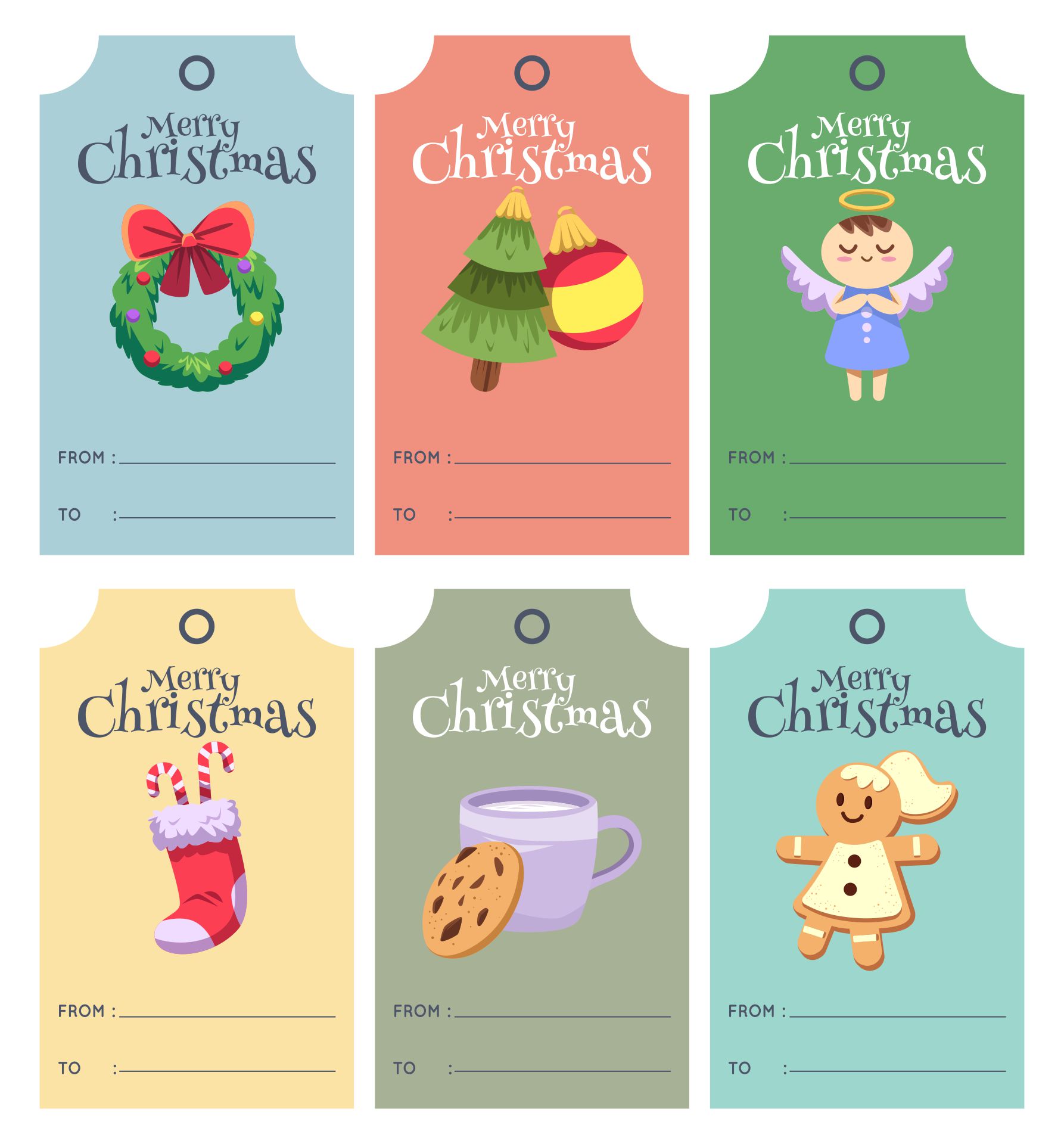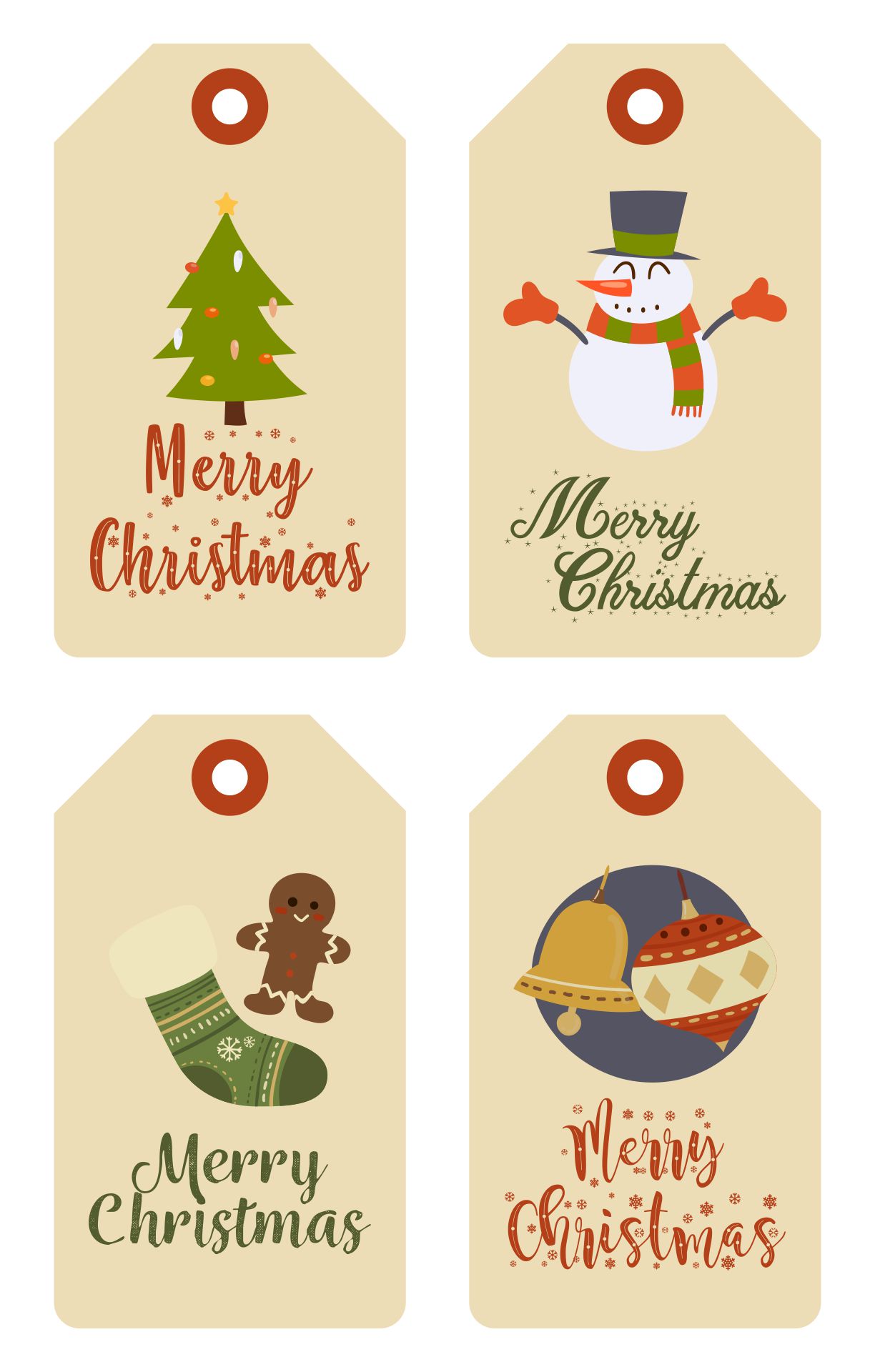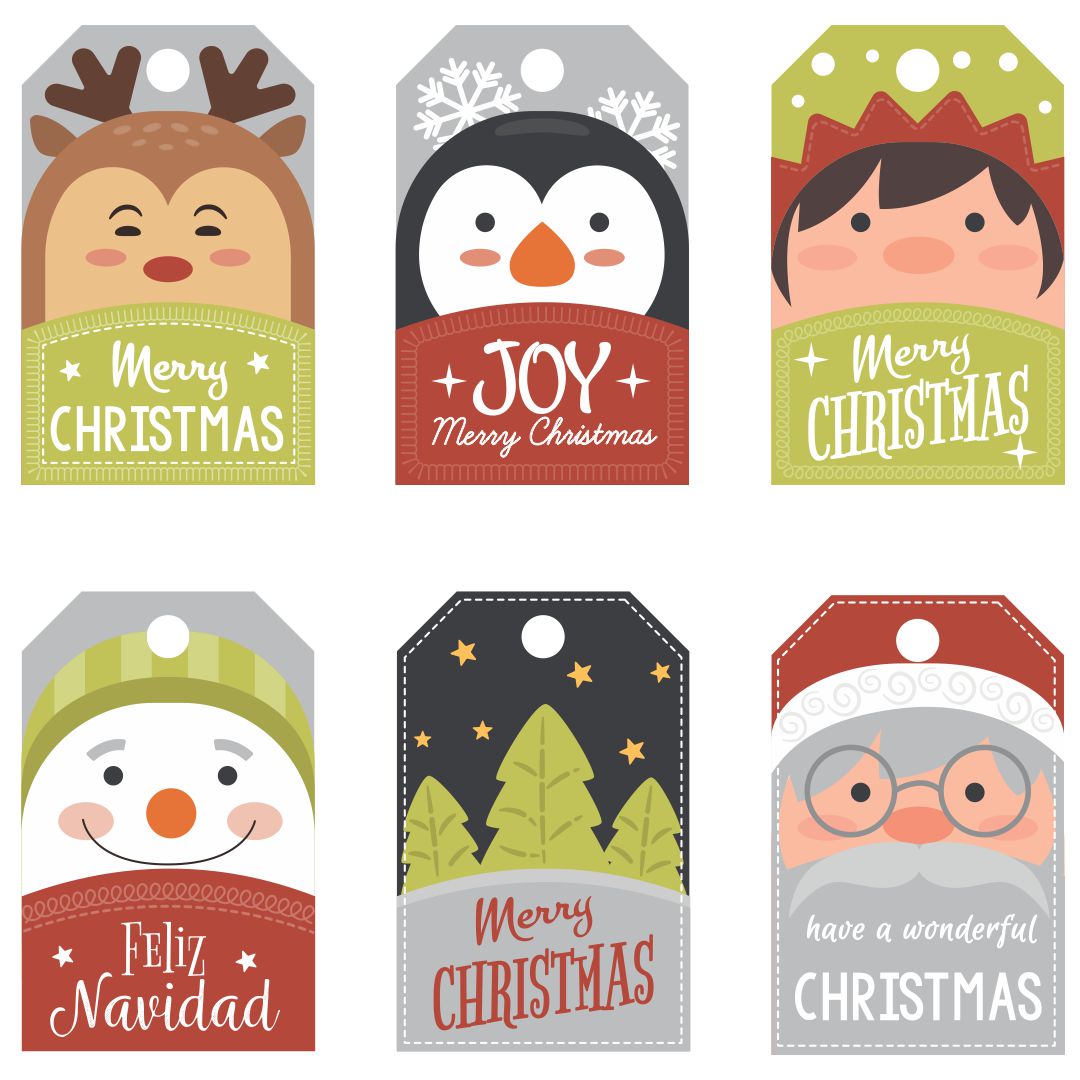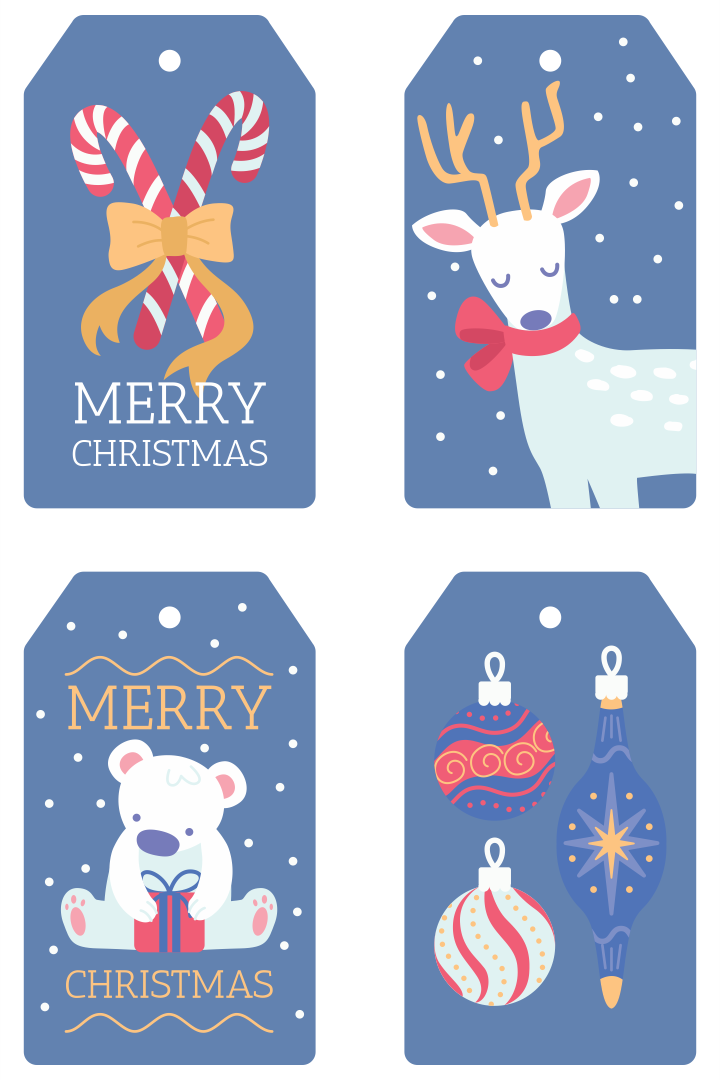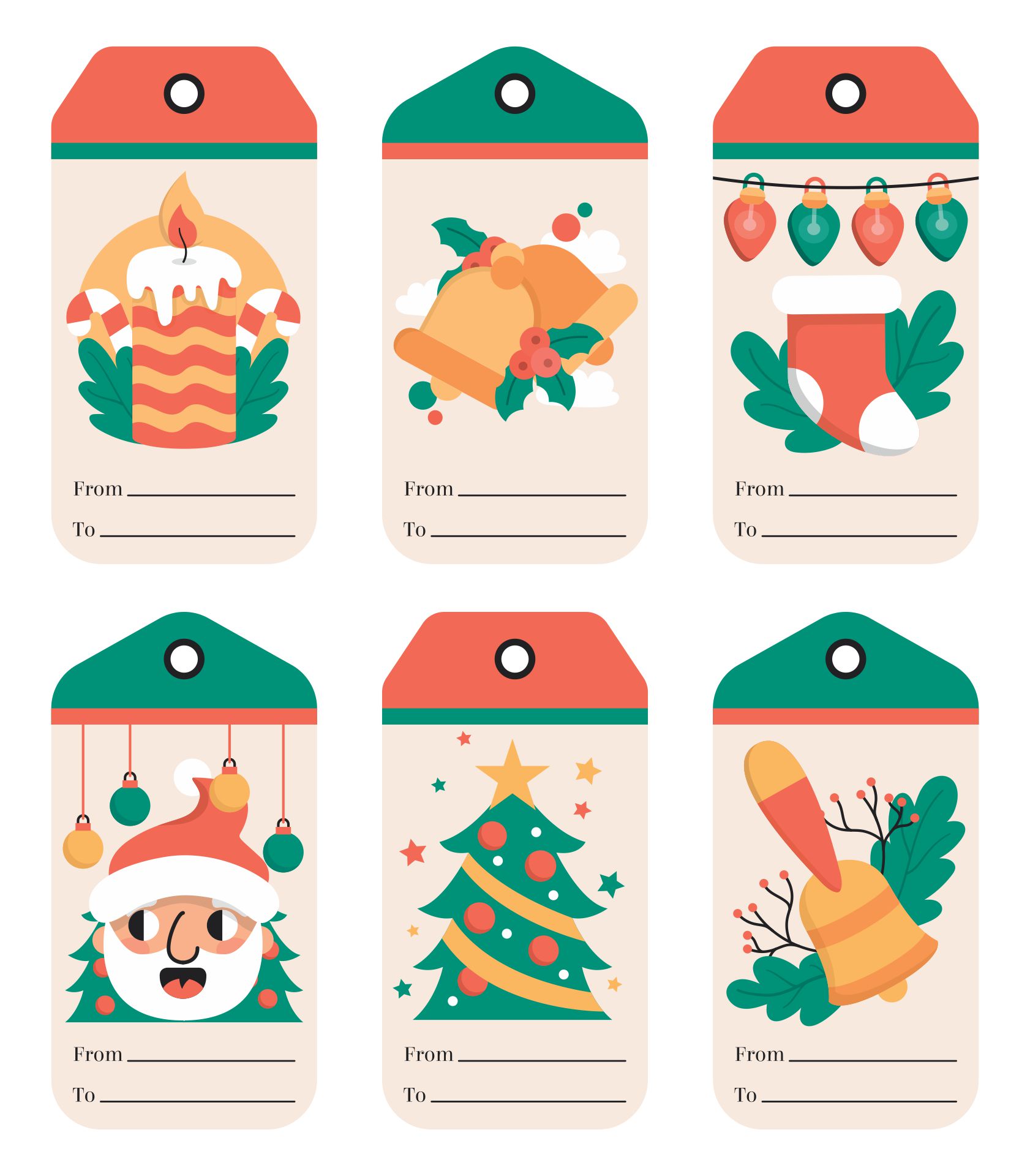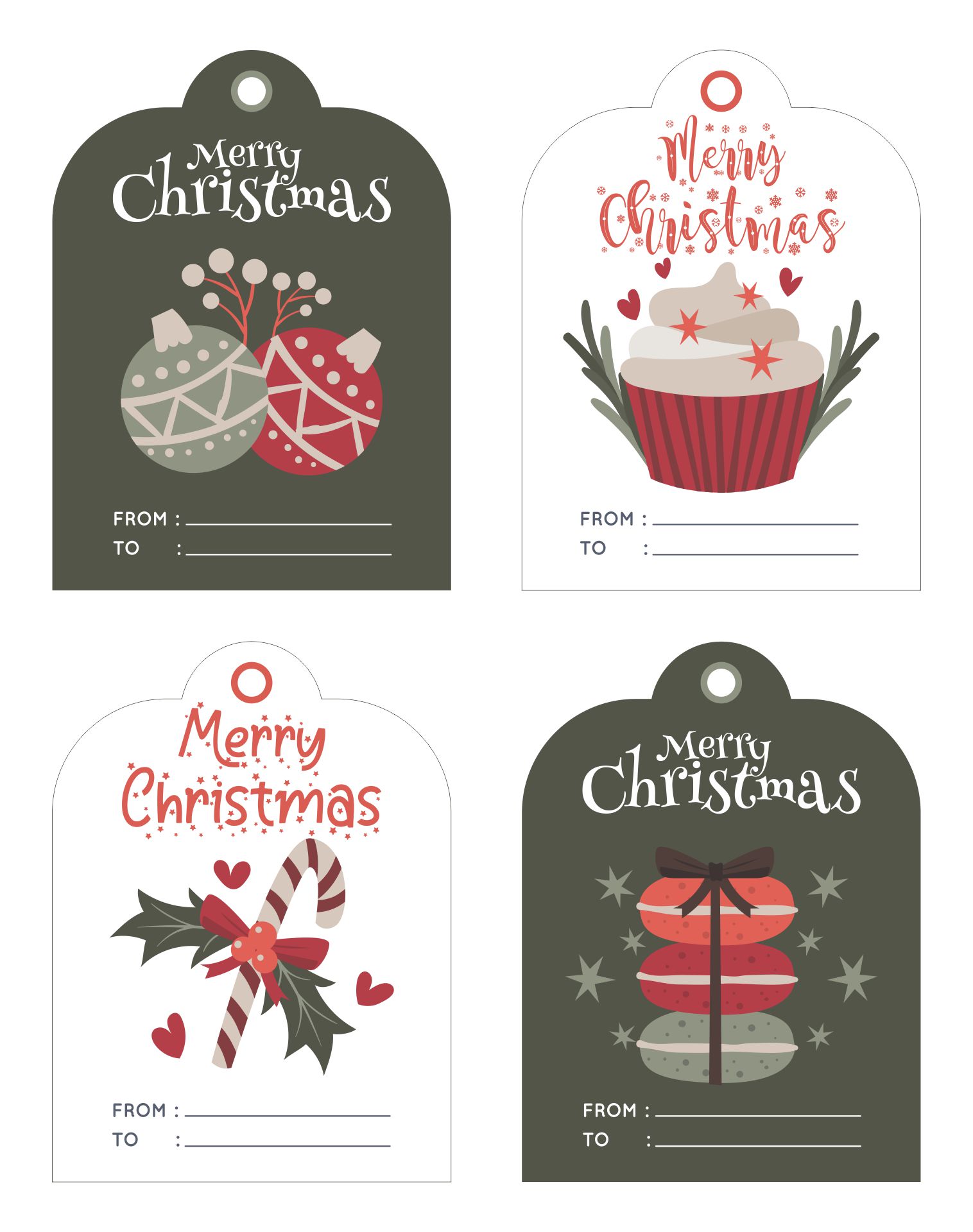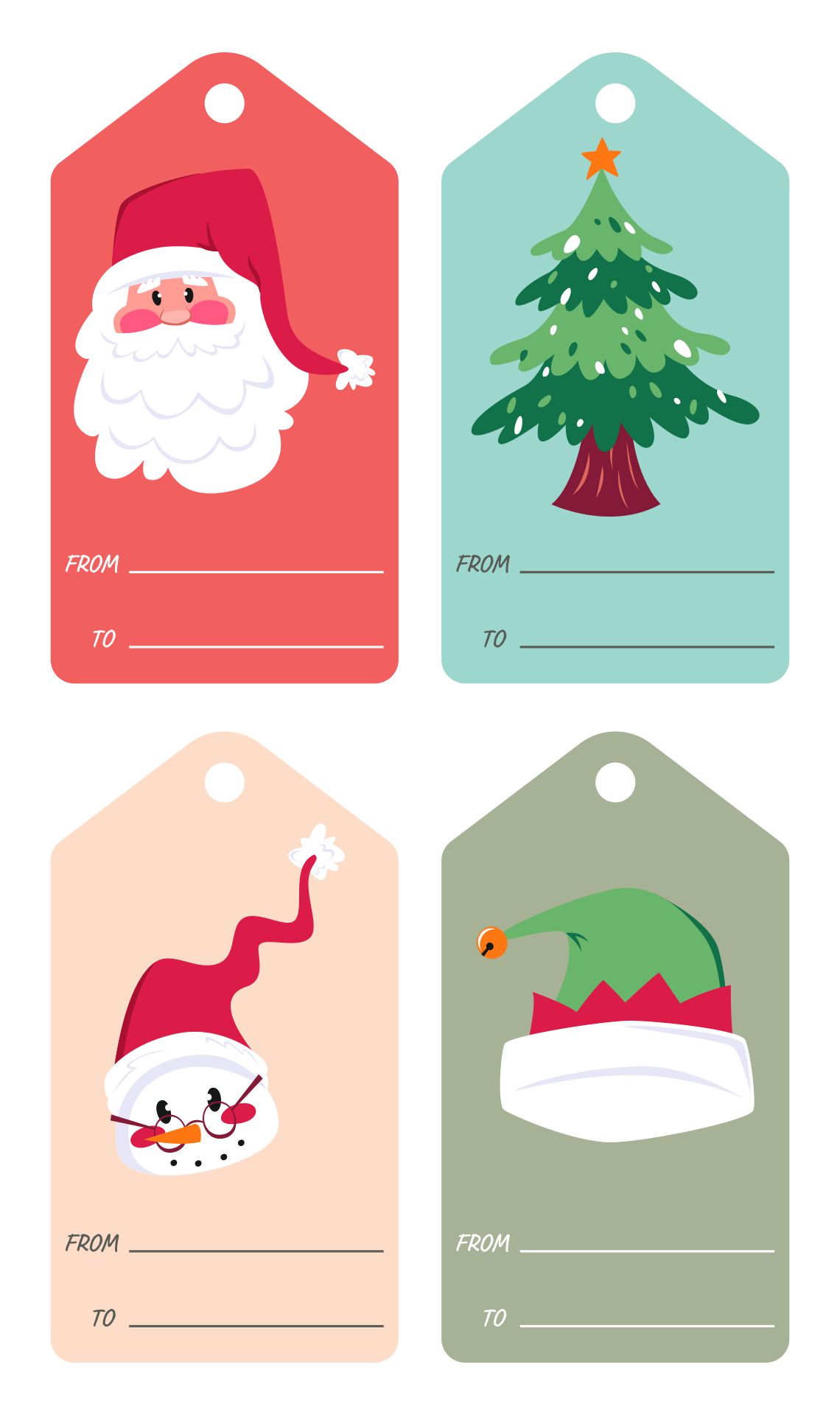 What Materials Do I Need to Make Christmas Tags?
The basic material to make a Christmas tag is plain tags or paper. But, depending on your creativity, you can make tags out of leftover fabric and felt. If that's your idea, you will need some sewing kit like a needle, thread, and pincushion. For making tags from paper and handmade, you also need writing and drawing utensils such as a pencil, drawing pen, markers, colored pencil, and watercolor. Do-it-yourself Christmas tags might be tiring and take a long time to make it. As the result, you can just buy alphabet and character stickers or stamps.
How many Christmas gifts parent should prepare for their kids?
Christmas morning always be the time kids exciting for. While smelling the sweets around, they also can't wait for the moment to receive gifts from you. However, before facing this case, all you need to do is prepare for the gift.
Figuring out the number of gifts also matters. Over gifts can be disastrous because it might lead kids to be materialistic. Therefore, set with many considerations. You can put quality over quantity. Something that is not too much but still kinda useful for them. The one that makes them be more active sounds great.
For example, if your kids have enthusiasm for drawing, then you can just go with new tools with the Christmas edition. It somehow makes them cheer and motivated to keep up with their interest.
Better if you apply the three gifts rule. Aside from that, budgeting your kids' presents is also a must. However, when the gift is valuable, it's uncounted.
Choose one to two which have quite meaningful for your kids. Fill the stockings with sweets and anything that you find the kids will need but in less value such as care packages, sweets, and more.
How do you create a thoughtful gift for Christmas?
When it comes to Christmas gifts for kids, the choice is important. Instead go with the fancy thing, choosing the ones that are more valuable would be more appreciated. It can be a gift that you create yourself. Therefore, it needs to be in line with the kid's interest.
Creating a thoughtful gift doesn't have to be from the gift itself. The way you wrap it and make it more special would be counted. Have the gift wrapped with personalized fabric with their name on it. Construct it and add the removable adhesive there, so it can turn into the wall décor. Make cute tags with written wishes and the bible verse about Christmas on it.
What house plants do you need to decorate the house at Christmas?
Keep the air fresher while still making your house looks gorgeous with the house plant, especially during the holiday season. On those days, you might have a lot of visitors, that's why keeping up with the fresh and still vibe with the celebration would be a great thing.
Snakes' plants indeed bring calmness and relaxing environments. Aside from the wonderful looks, this plant is also low-maintenance and has lights, so it's perfect for the beginner.
Spider plants would be the ones that are pet-friendly. If you do have a pet, of course, you also need to consider their safety while choosing the plants. It also become everyone's favorite houseplant due to being easy to handle and having a gorgeous refreshing look.