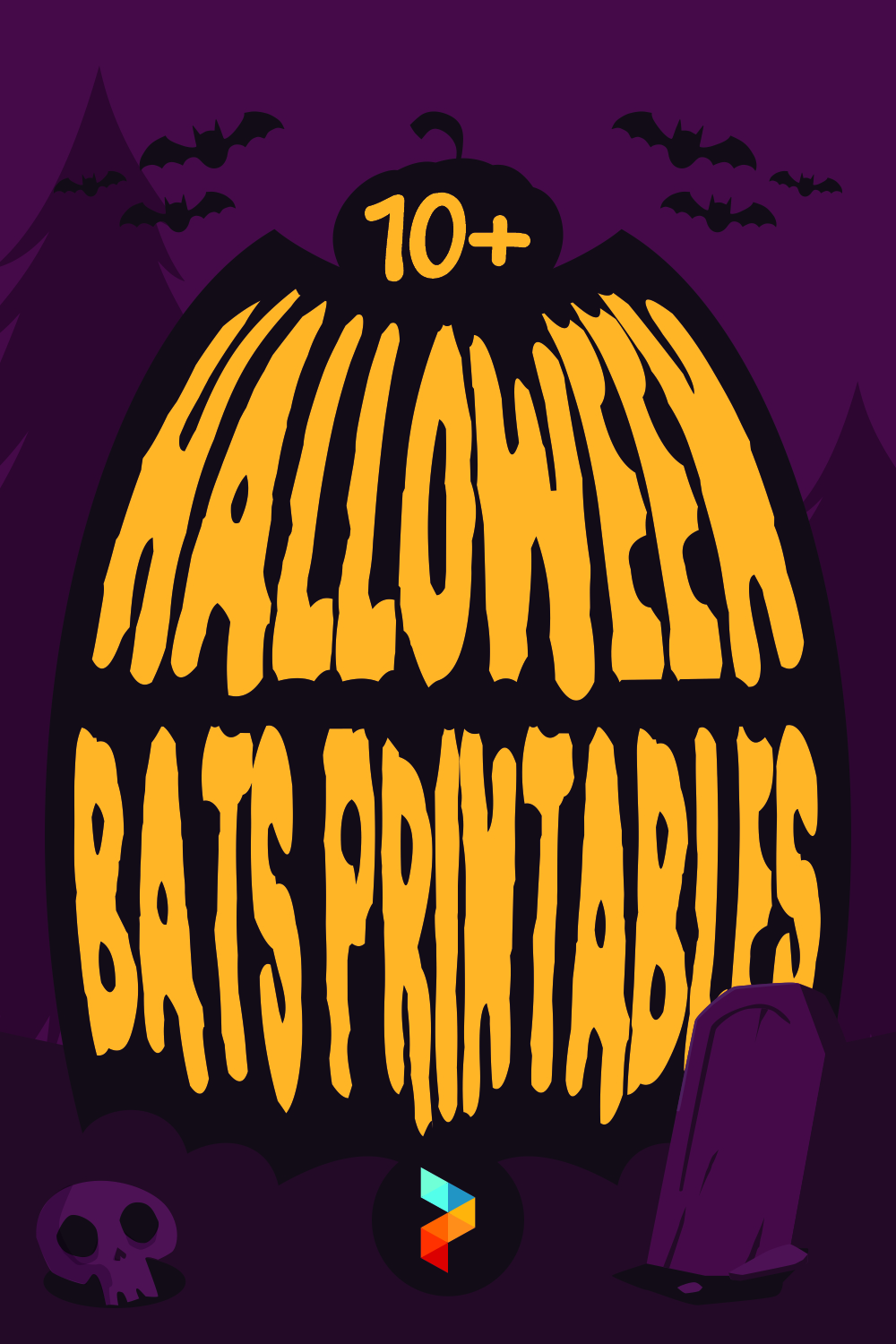 Halloween Bats Printables
Why are there Halloween bats as symbols?
During Halloween season, we often see many scary things around. You can find it almost in every corner in the neighbourhood, supermarket and even at your own house. Among many kinds of features, bats were always associated with Halloween. The story of Halloween bats comes as a symbol because they are nocturnal animals that have images of death and darkness. As we all might have known, bats were also associated with vampires. This remarks the relationship of it and its scary season within Halloween. Other than that, because of the story of Bram Stoker in the Dracula novel which creates the most strong impressions about bats that are related with mystery and death which took Halloween bats symbol at the same place.
What ideas to make Halloween bats from recycled items?
As there are many decorations for Halloween, we come to a sense that after all the festivities over somehow all decorations must go along. Then, what ideas can you do with such Halloween bats decoration to not become a waste? You can make your own by using recycled items such as egg cartons or even from a soda can! You can transform your pile of egg cartons from the storage room in the kitchen to be a nice Halloween decoration. Make it by cutting them into half and make bat wings shaped like within three rows of egg cartons. Other than that, a used soda is able to change into a Halloween decoration! You can crush out those soda cans with kids. This craft might need more attention as using soda can be dangerous for kids to shape on without gloves. Besides, you can also use cardboard or boxes to make hanging bats for your living room or door decoration too.
Where can you apply Halloween bats at home?
Placing your Halloween decoration might be more common to see in front of your yard, door and living room. Besides those areas, there are any other ideas to place in your Halloween bats or Halloween pumpkins decoration. First thing first, you need to make sure where the place and vibes you want to create the festive moments. If you happen to imagine a mini garden Halloween party, you can put up your Hallloween bats as a pinata or hang nearby your bushes and flowers. You can also create a bigger Halloween pumpkin decoration to place nearby the food corner. Some bats around the table and attached to the costume as name tags won't hurt too.