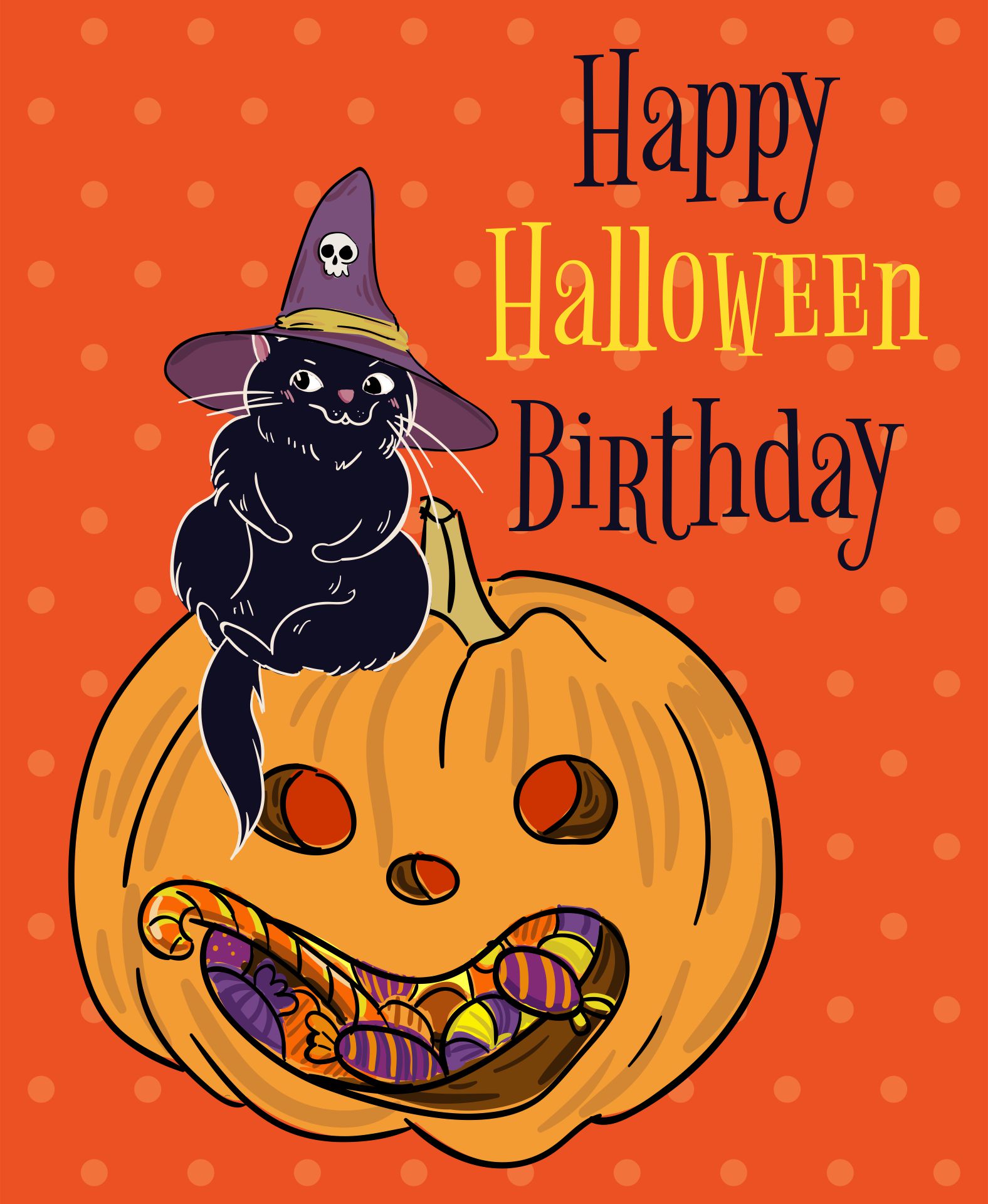 How do you send postcards abroad?
Unlike letters, postcards have their own special feature. It is made to help you send short and warm, or even humorous messages to the recipient. Most of the time, people who travel send this along to their friends. Digital postcards are great and simple to send with one tap. However, there is also the thrilling feeling you need to experience in sending postcards from abroad. If you want to send some postcards the vintage way, you need a stamp and a clear address of the recipient. Do write them in English so they can be shipped internationally easier. Also, don't forget to write down the zip code and country. If it is possible, you may also prepare to write down a return address. Just in case, your friend might also be on a trip somewhere to send postcards for you too.
What are the characters of vintage Halloween postcards?
Looking for something different to pop up this Halloween on your homemade postcards? Well, you might as well take this idea of some vintage Halloween postcards template to use. The characters of it use simple but creepy plus an aesthetic design to color up your Halloween. Besides the color palette is likely brownish and rustic, the design on the front side of postcards goes with some unique illustrations instead of photos. Most quirky characters being used are mummies, werewolf, black cat, the witch, Frankenstein, vampire, and last but not least the scary Halloween pumpkin.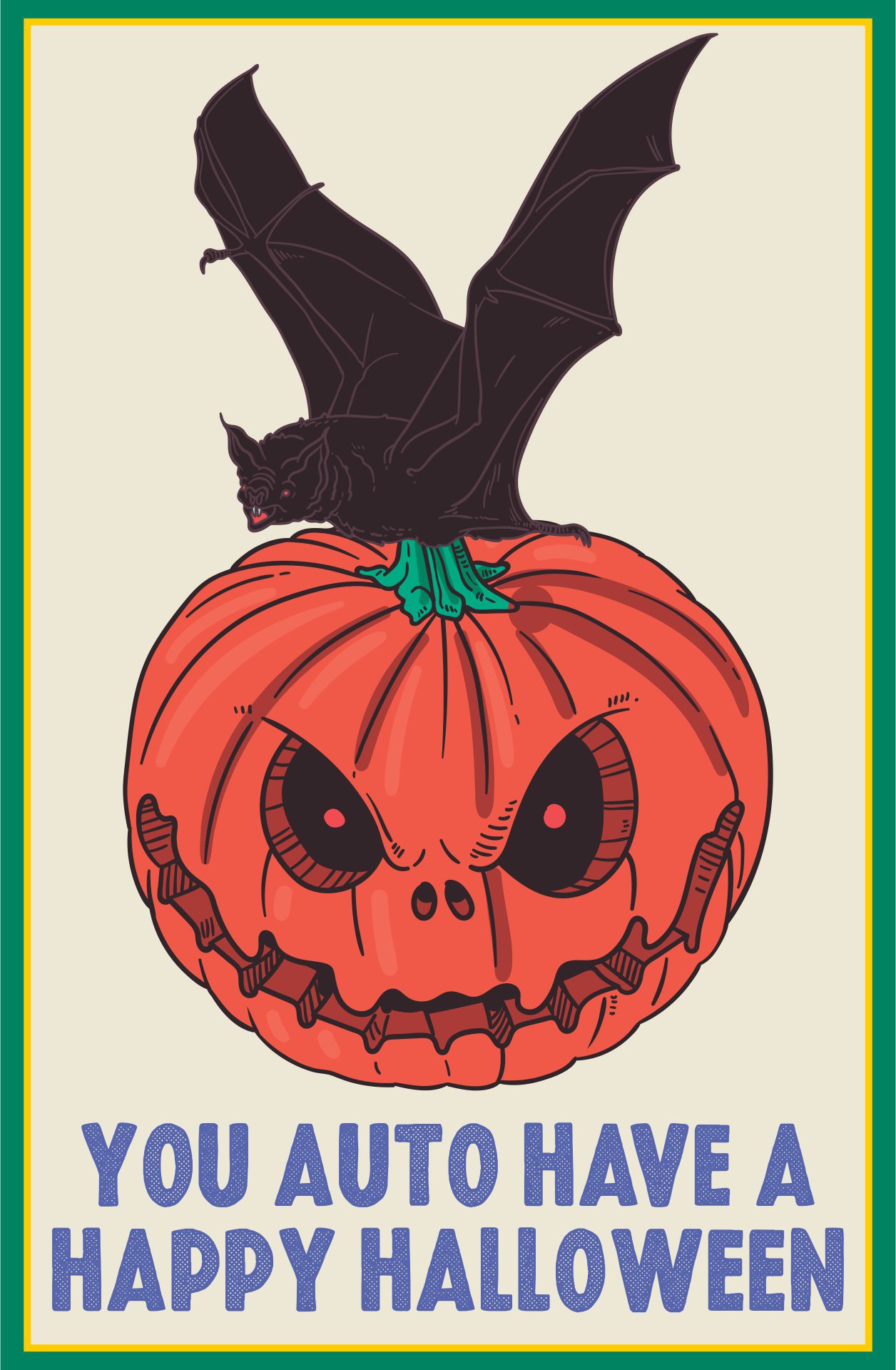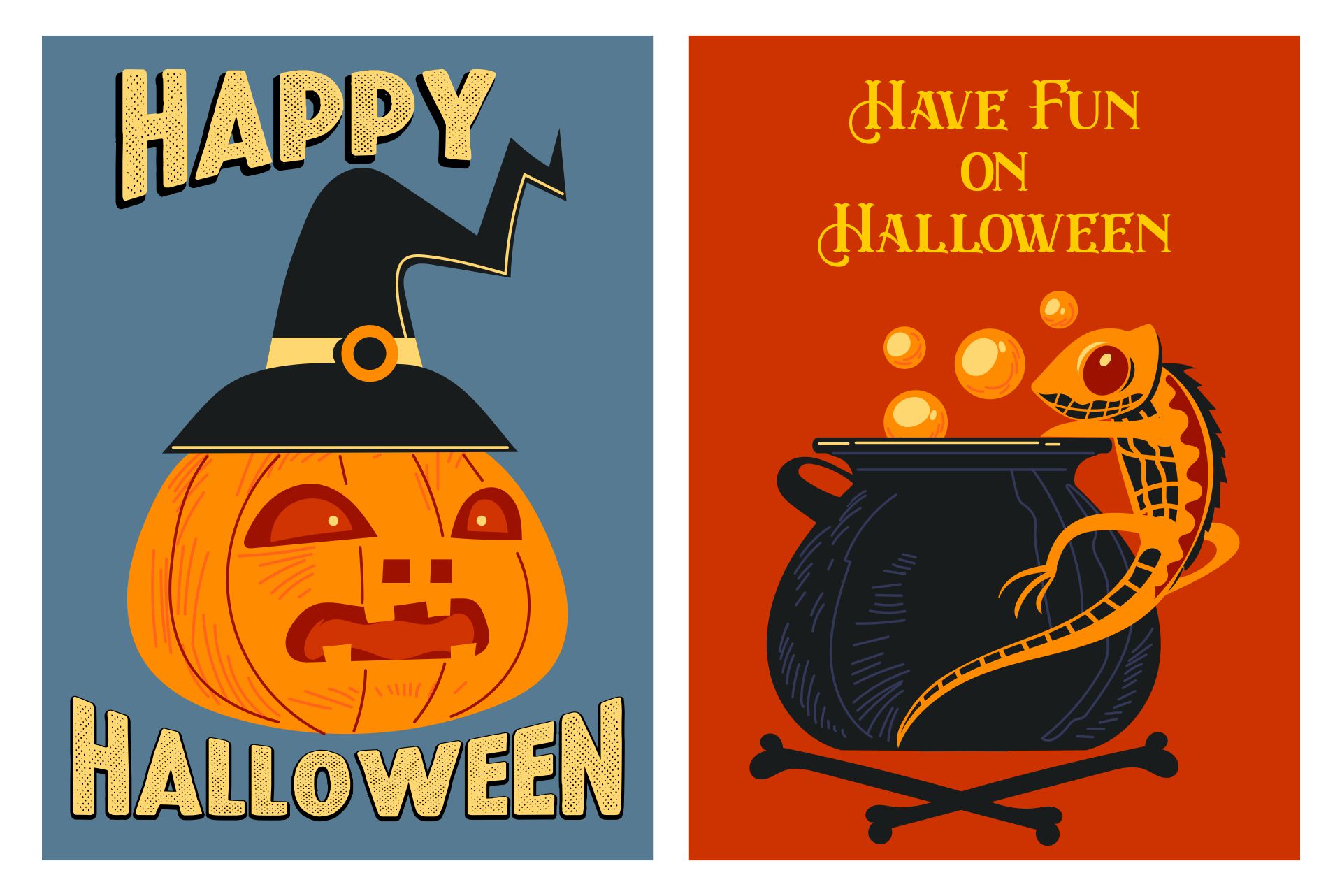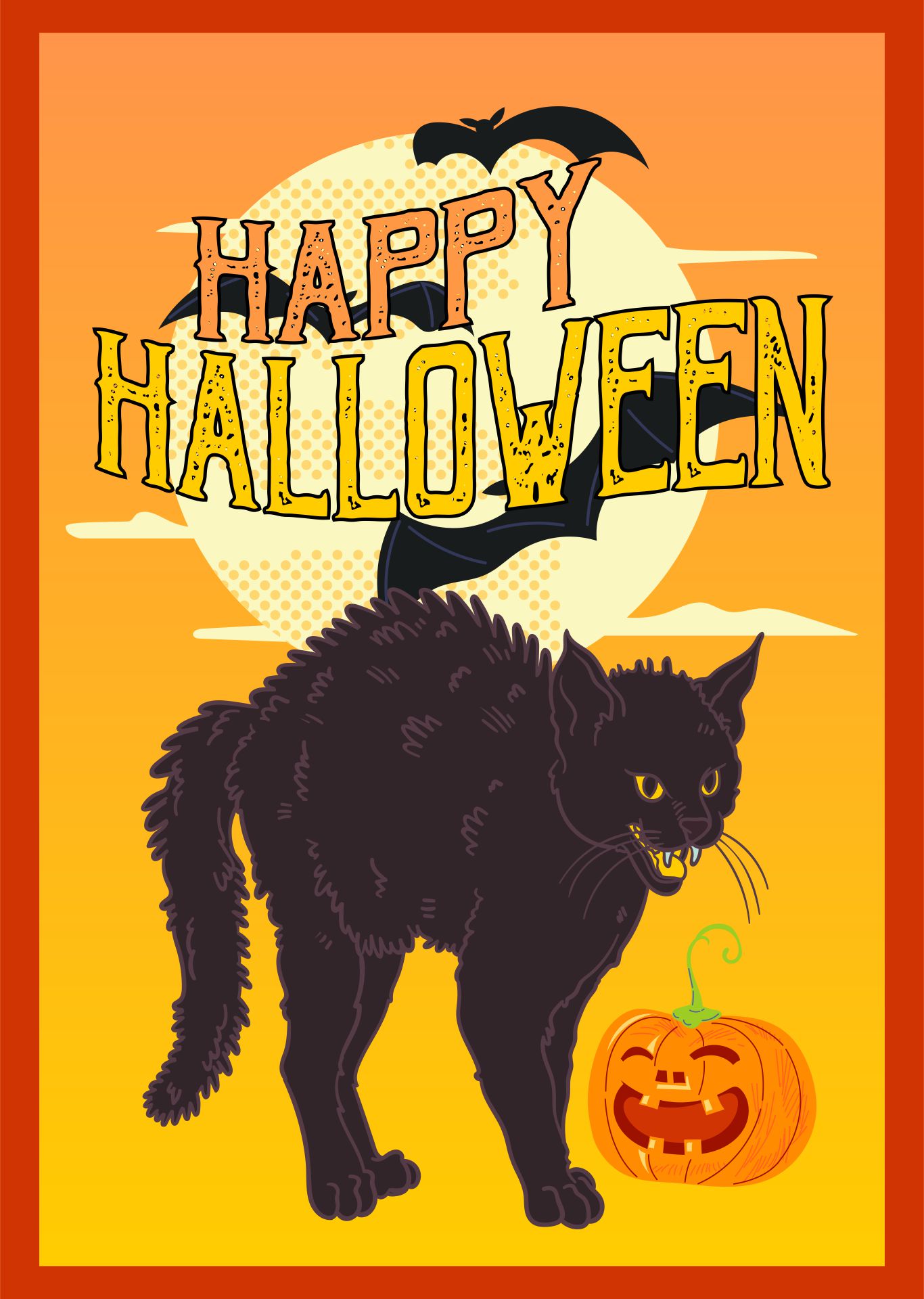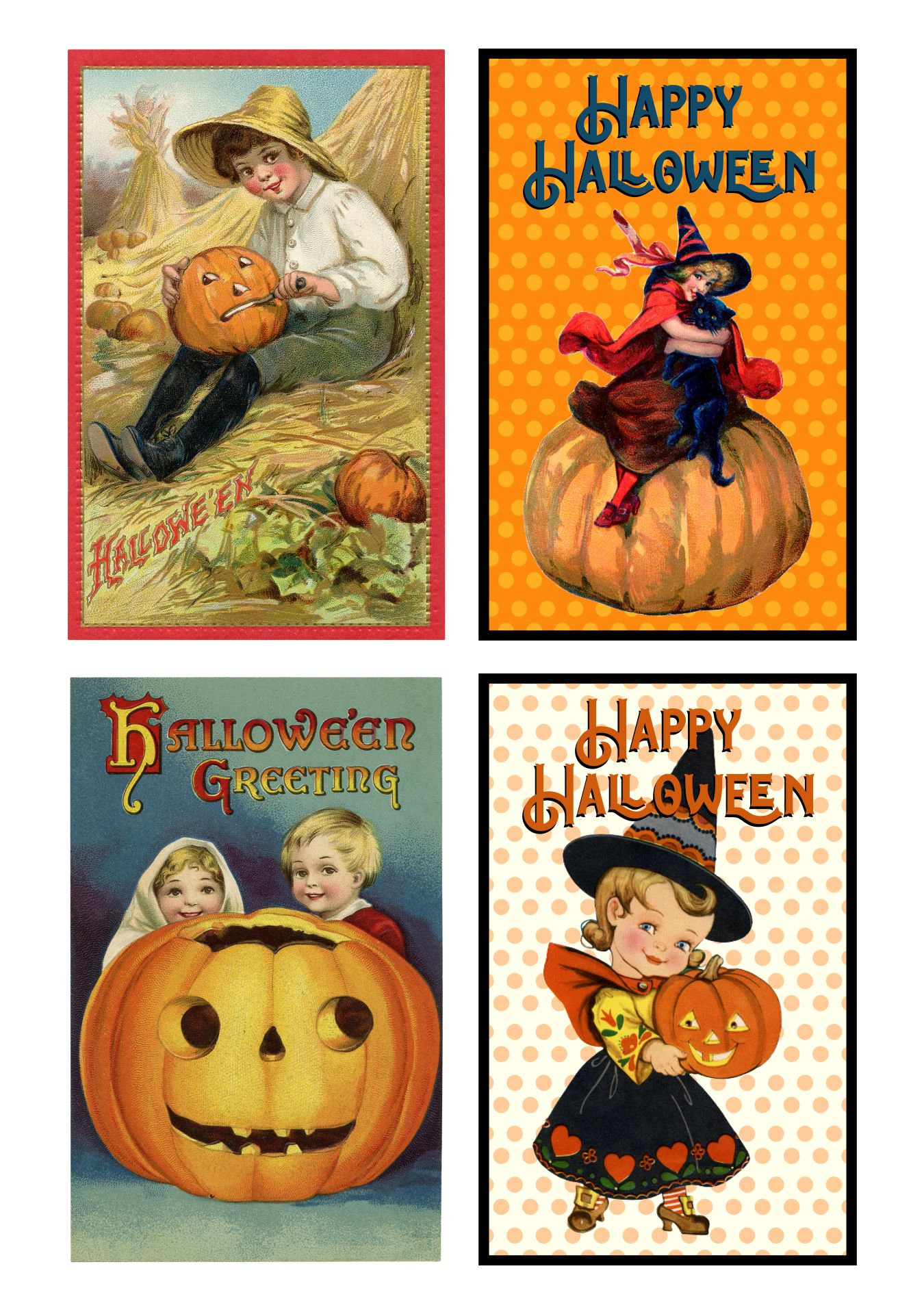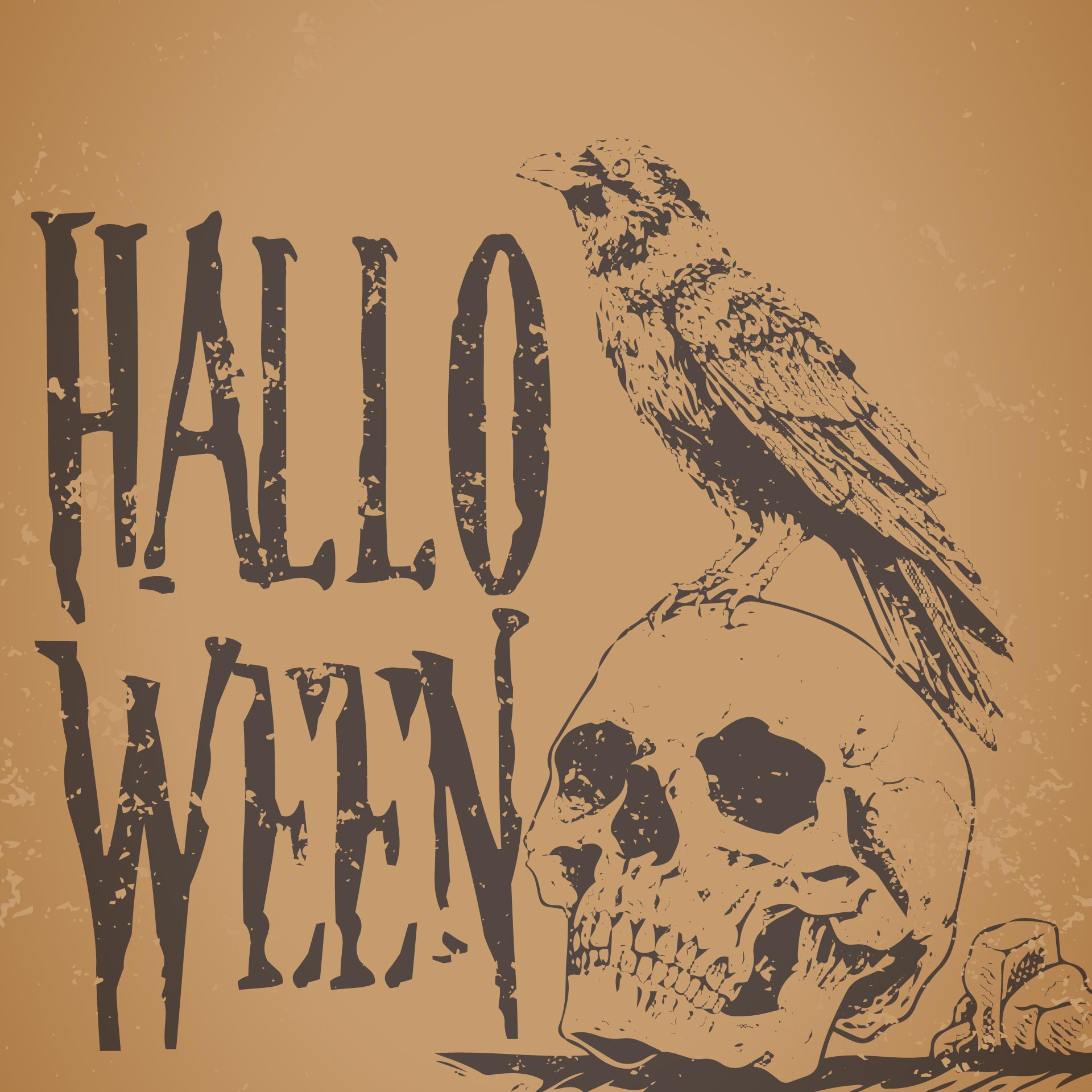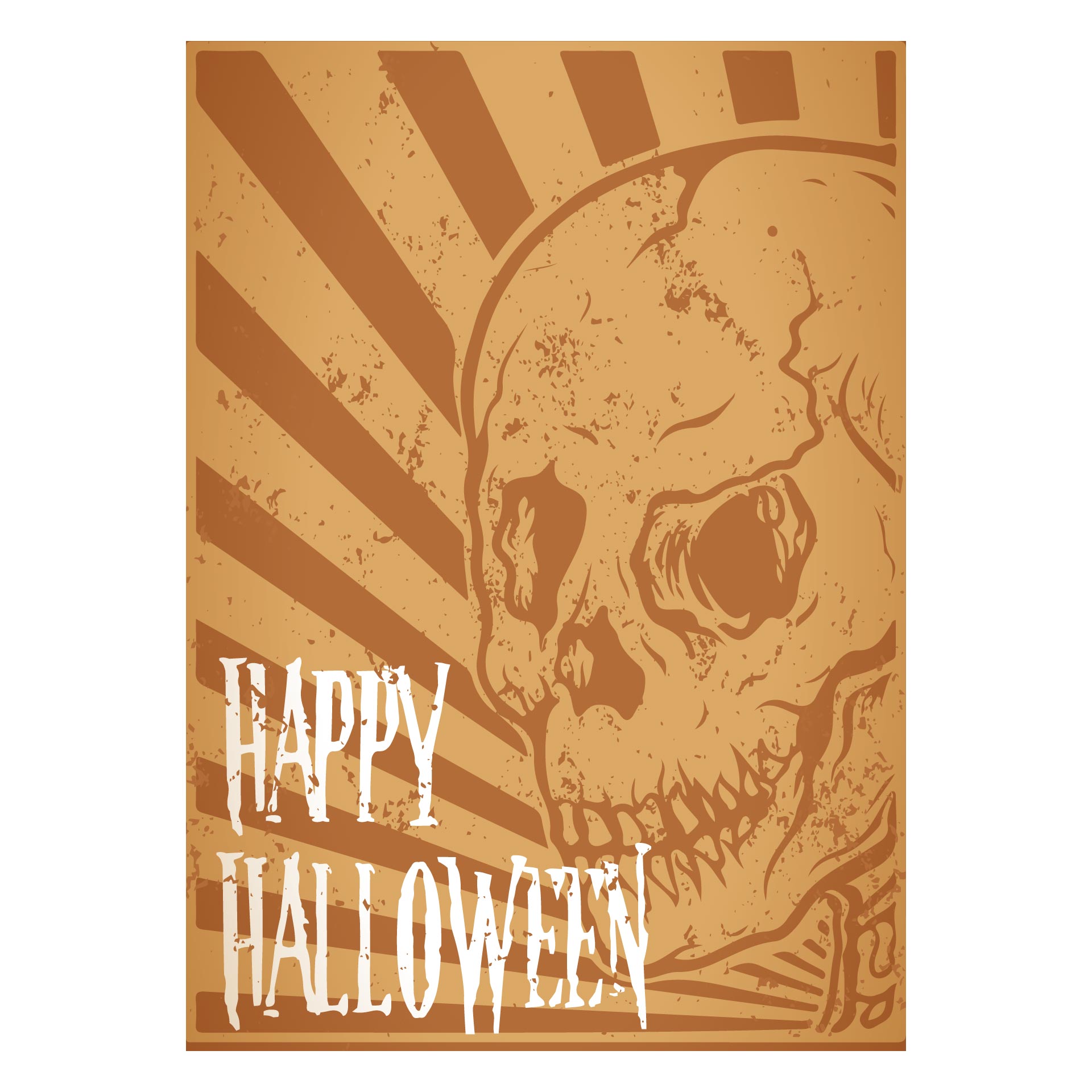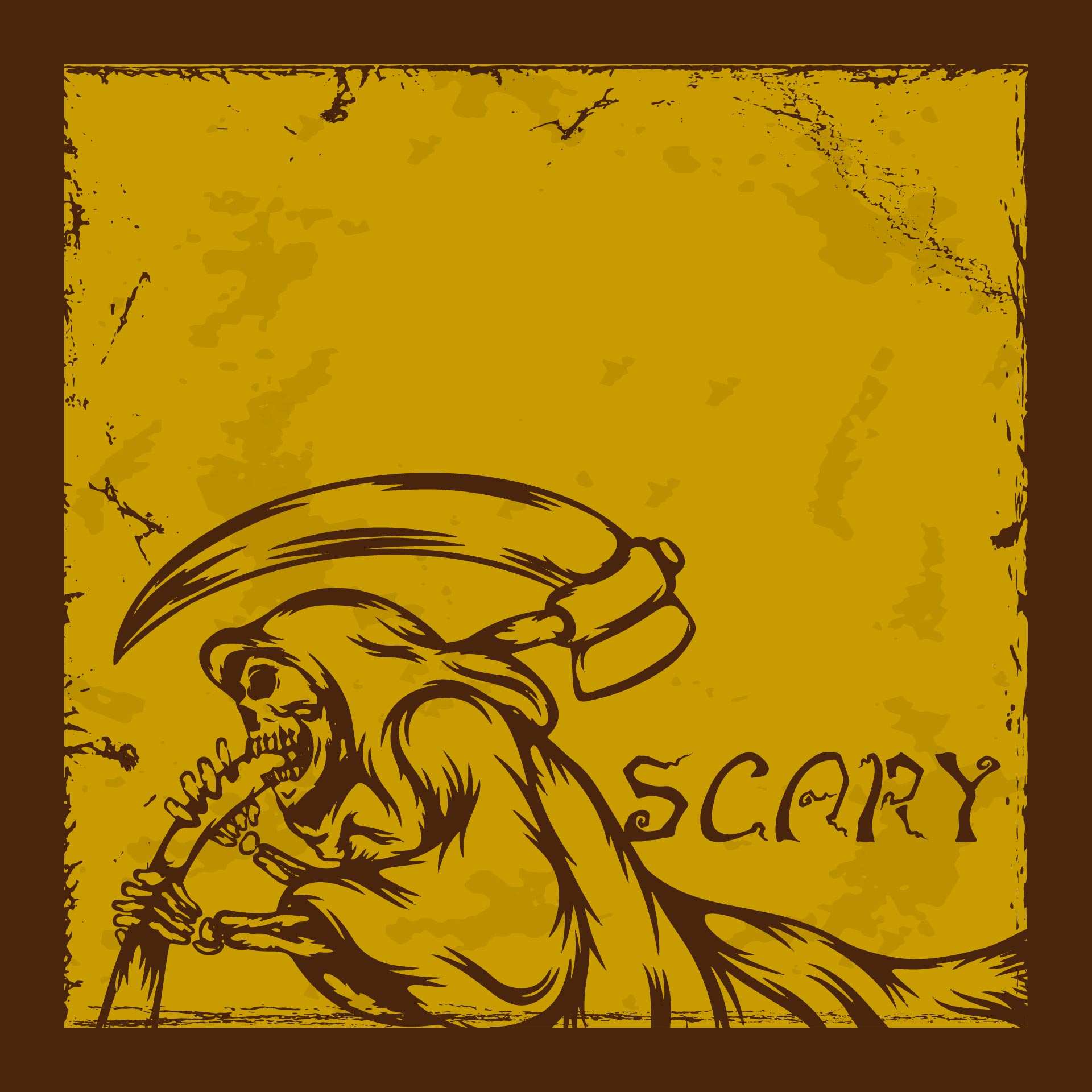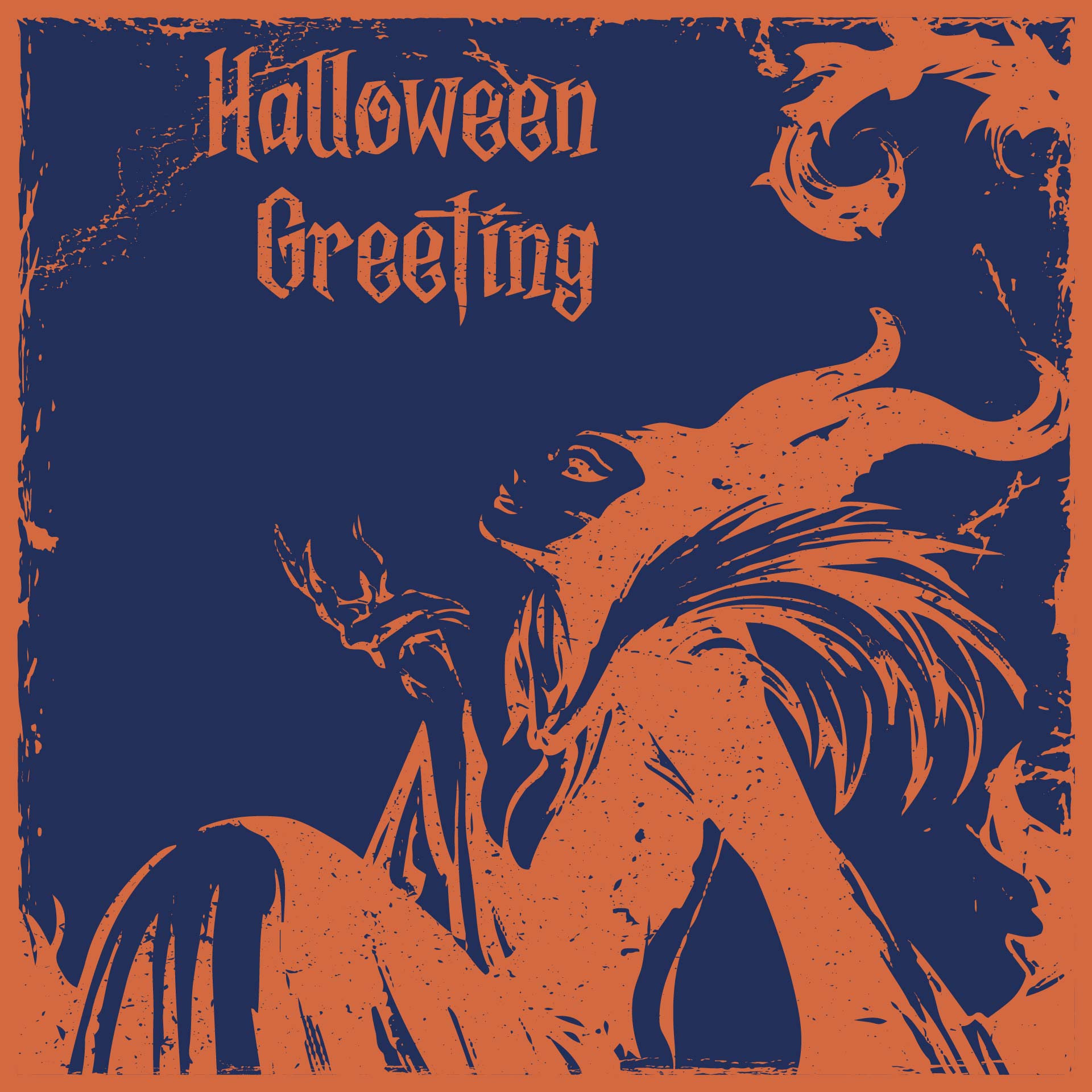 How do you make DIY Halloween postcards?
Of course, something authentic comes from your own handmade. Cheer up your Halloween by sending your friends Halloween postcards made by you. Things you need to prepare are cardstock paper, printable character templates such as the spooky ghost, or an army of pumpkins with various expressions, glue, and scissors. Postcards usually come with a template for stamps, short messages within a few lines, and blank spaces on the sides. You can draw or give a signature on it. Print out your postcards template such as the vintage style illustration, elegant Happy Halloween lettering, or using your old photo stock of some carved pumpkin last year. Using printable templates makes it easier for you to get multiple postcards done. If you want to make another style of DIY postcards, you can cut out the templates instead and paste them with glue. Sparks some glitters, which likely most kids would do, or write down your best hand lettering to impress your friends with some art skills you got!
Why do people buy postcards as souvenirs?
You cannot claim that buying a postcard was a waste of money when you are on vacation. Let me explain why they are a terrific choice for a memento.
They are all around us. It's very simple to discover postcards. Postcards can be found in the gift shop of almost every institution or site you visit.


Postcards are affordably priced. When purchasing souvenirs, you should not spend a lot of money. It won't cost you much money to pick up a postcard, but it can still appease your need to bring home a souvenir from each place you visited.


So many options are available. The majority of tourist attractions and gift shops provide a variety of postcards.


They can be customized.


When you arrive home, it is simple to display.

What makes a postcard collectible?
You're in luck if you're just starting off with your collection of old or vintage postcards. Due to the high demand for postcards in the late 19th and early 20th centuries, many of them have remained.
As a result, you can discover some entertaining and interesting examples to get for yourself at reasonable costs to launch your collection.
Like old books, old postcards have value; therefore, if you have any antique postcards hanging around, you can take them out of storage and sell them to earn some extra cash.
Things like these are essential to keep in mind if you're considering selling your postcards because they have value.
Was it ever used? - Postcards that haven't been distributed are typically valued more than those that have, whether as a result of individual testimony or postal service modifications.


Is it not marked? - It can be challenging to price postcards without manufacturer or printing information.


How old is it? - Vintage cards from the middle of the 20th century won't be as valuable as old cards from the Victorian or Edwardian eras.


Which style of art is it? - The kinds of art that collectors find appealing wax and wane, so you should research the current trends before putting any of your goods up for sale. Otherwise, your Halloween pinup postcards may not even sell as well as they did five years ago.

What are a few things that can change a postcard's value?
Whether the work bears the artist's signature: Many of the postcards created by well-known artists, like Ellen Clapsaddle, sell for $50 and upwards.


The country where it was produced: English, American, and German were among the nations from which the postcards were made and despatched. Unexpected cards from unusual sources have the potential to bring in hundreds of dollars extra.


Whether it is printed or on a picture card: Photocards with really uncommon subjects can fetch over $1,000 each. Crime scene photos, railway wrecks, sports, and old city pictures are all very valuable collectibles.