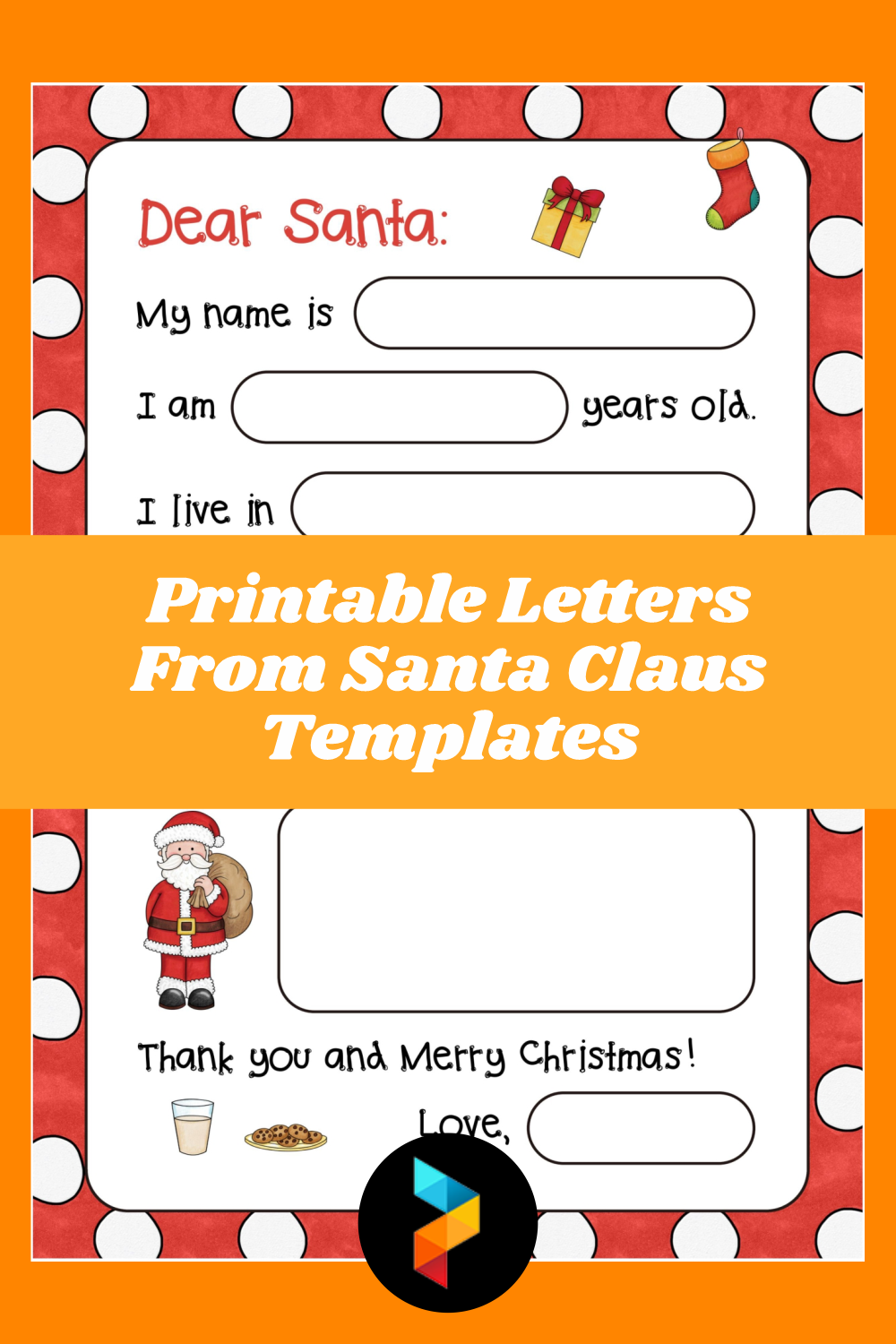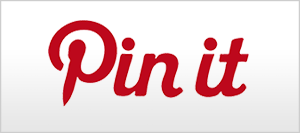 Printable Letters From Santa Claus Templates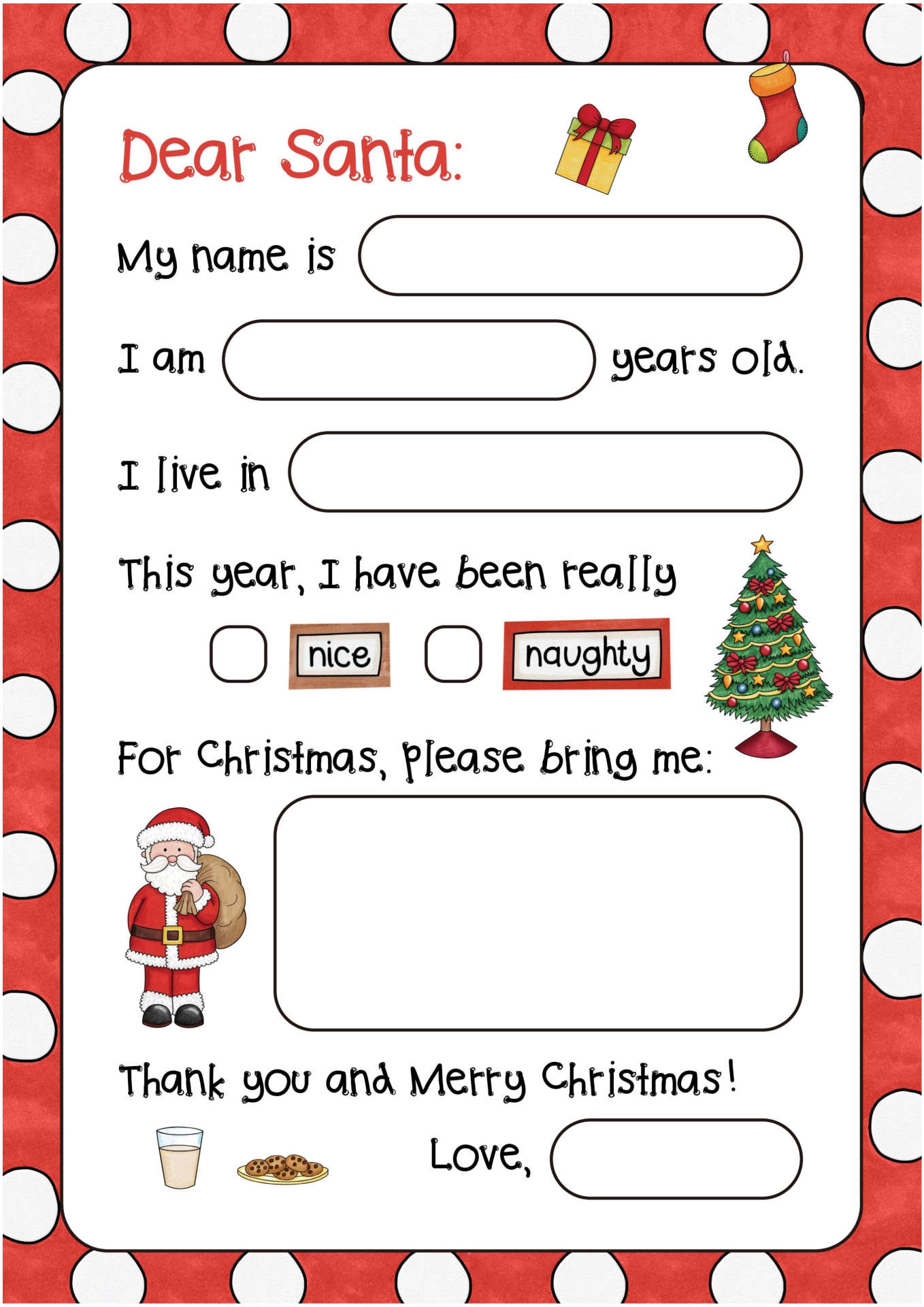 How do You Use Letters from Santa Claus Templates?
You can use letters from Santa Claus Templates to write letters to your kids on behalf of Santa Claus. This is a fun way to do especially if you want to give your kids some positive messages and encouragement. If your kids believe in Santa, they will more likely accept the messages and do the positive reinforcement. This is a small gesture that will make your kids smile and encourage them to be good kids. They will also try to do better next year since they know that Santa notices their good deeds.
What to Write in a Letter on Behalf of Santa Claus?
What you have to write on behalf of Santa Claus depends on what you want to say to your kids and what you want them to do. You need to remember that you can't just ask them to do a lot of things that you want. You also need to acknowledge their good behavior and accomplishments. This way, your kids will feel appreciated and they will be motivated to do more good things. You may also want to keep it short. Don't overwhelm your kids with long letters with a long list of what to do. Instead, make it balance between compliments and encouragements. Don't forget to mention how much Santa appreciates their good behavior and that he's so proud of them.
Where to get a Letter from Santa Template?
You can get letters from Santa templates on the internet. There are a lot of free editable templates available. You can type the letters or you can print the template and write the letters by hand. But this may make your kids get to know that you are the one to write the letter if they recognize your handwriting. You can also make the template yourself. You can create a template and you can use it every year. This will become a characteristic of the letter.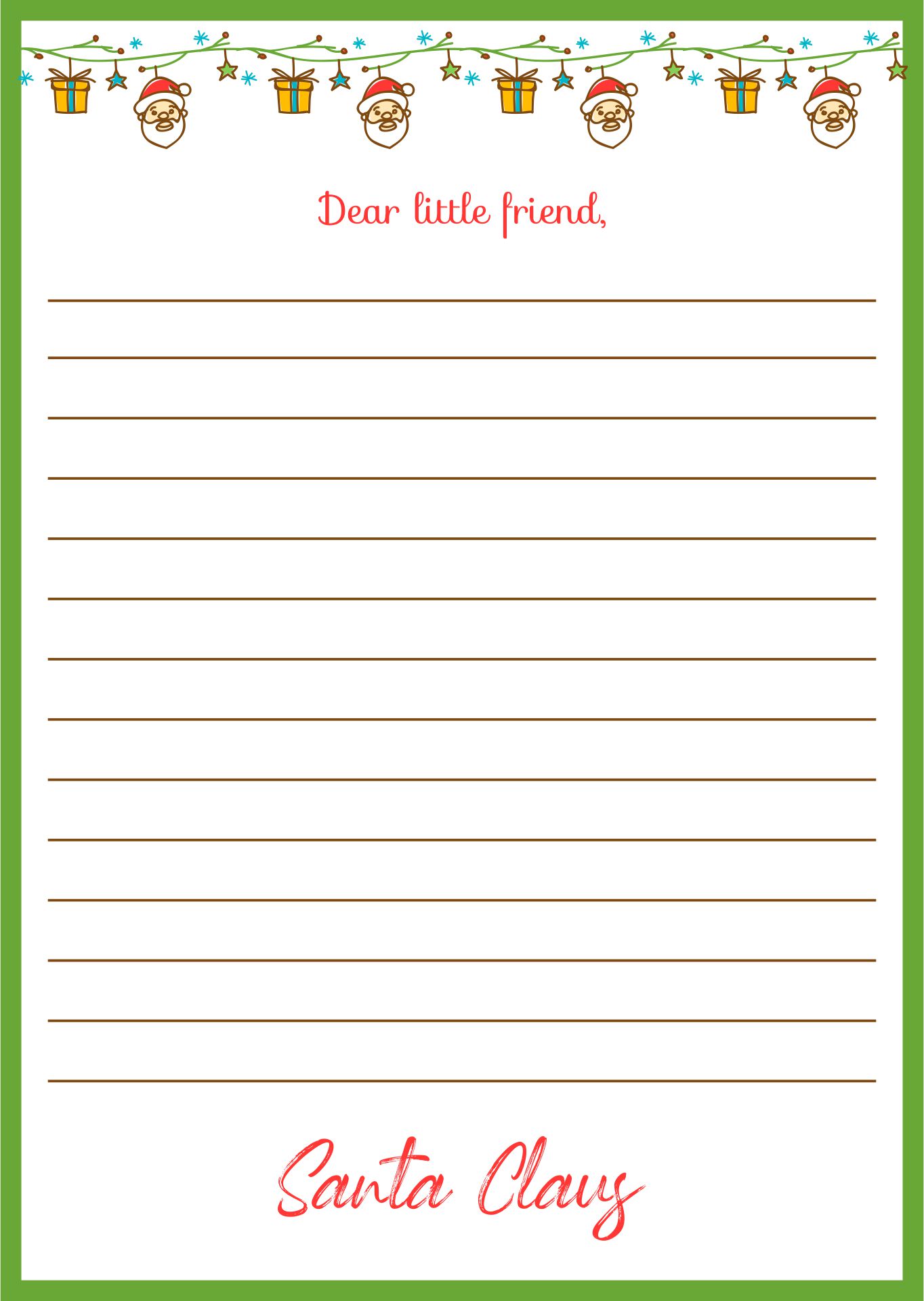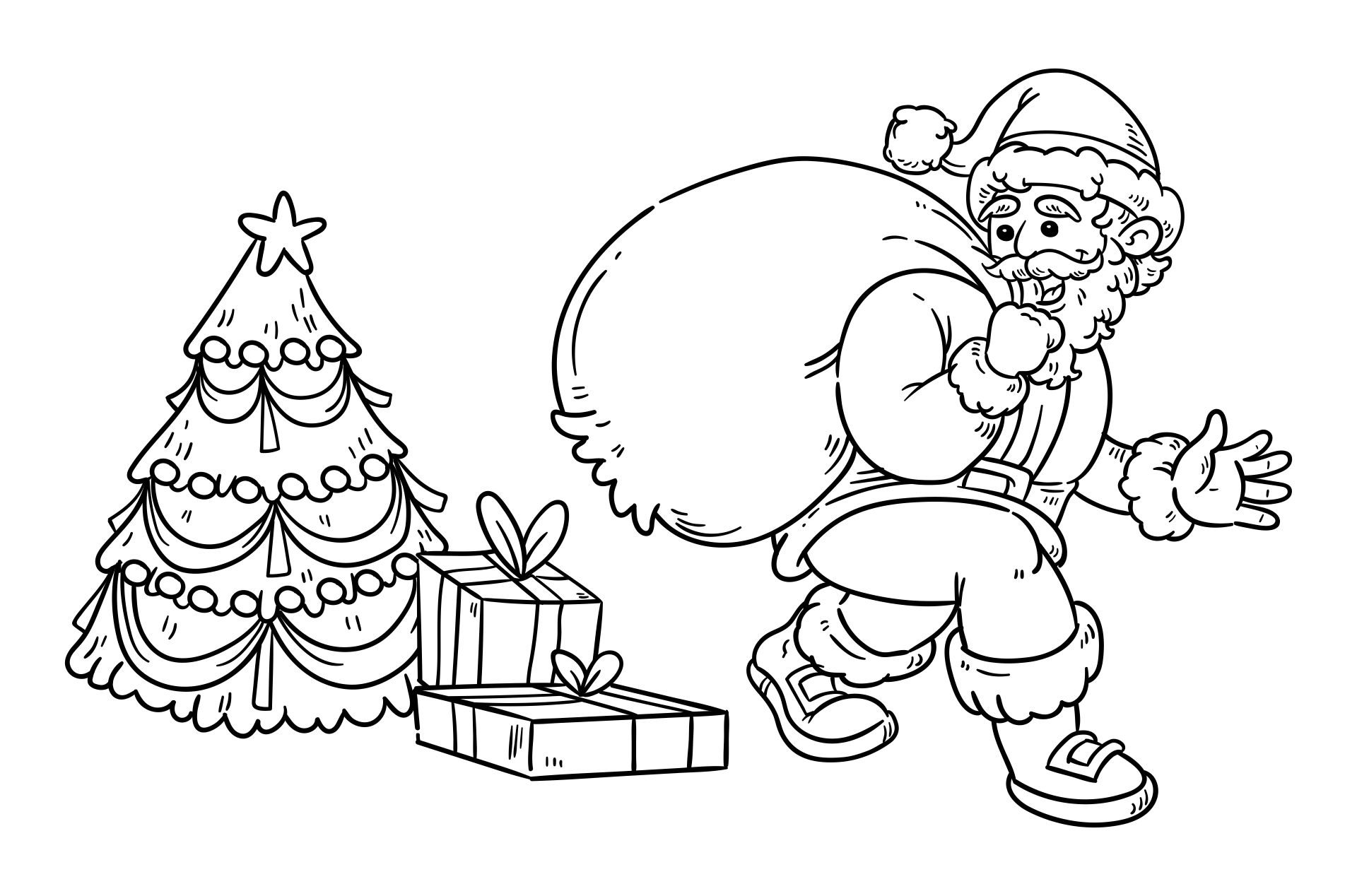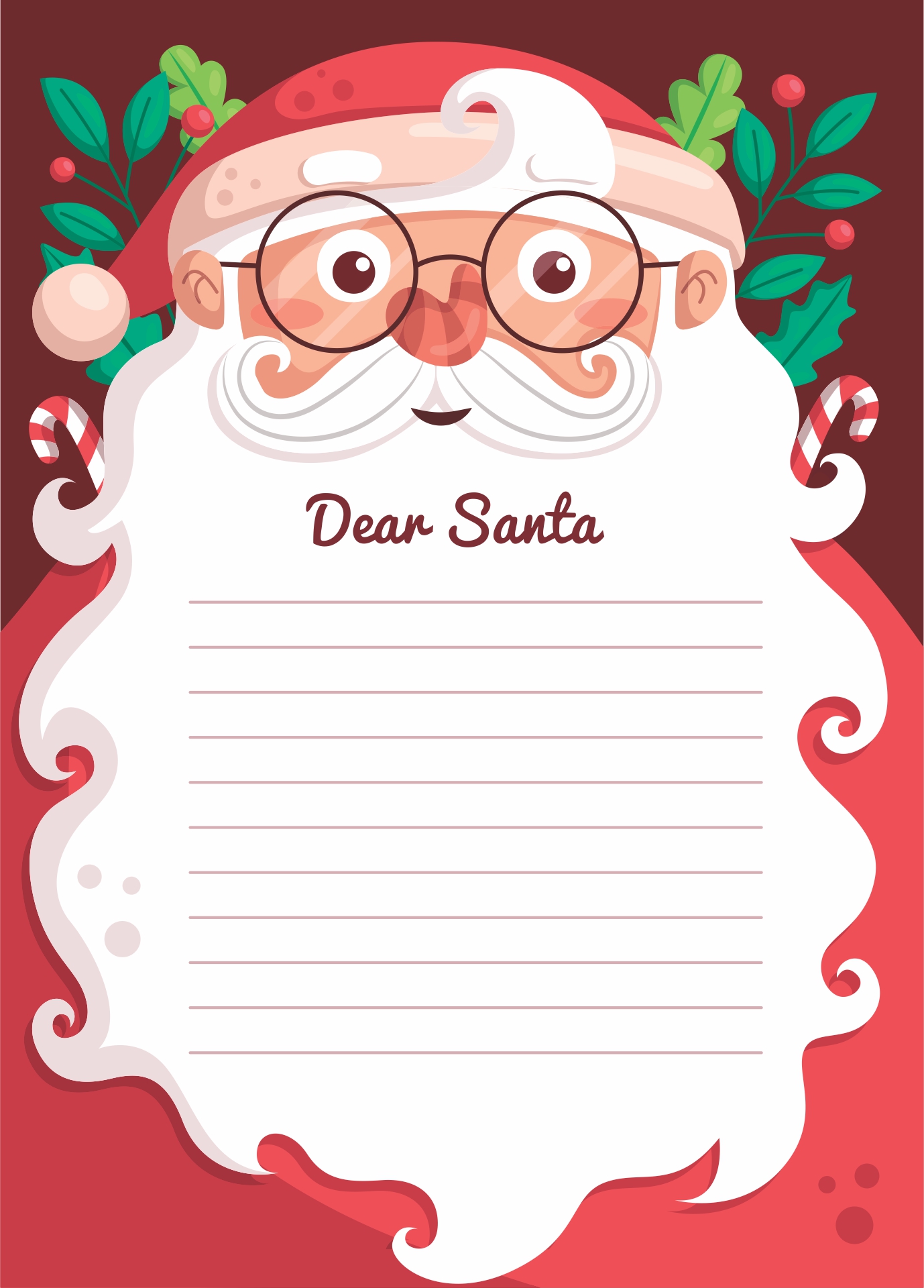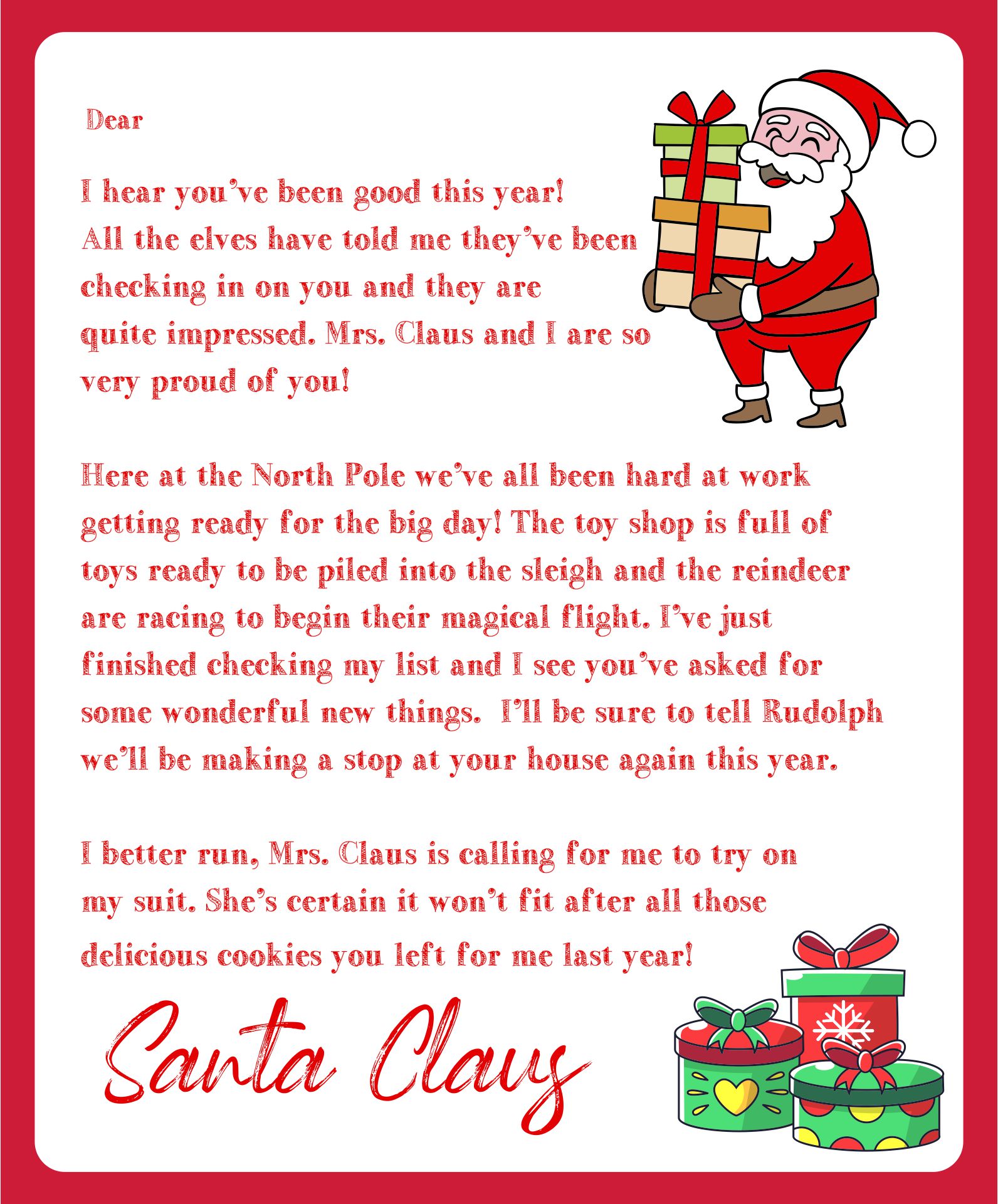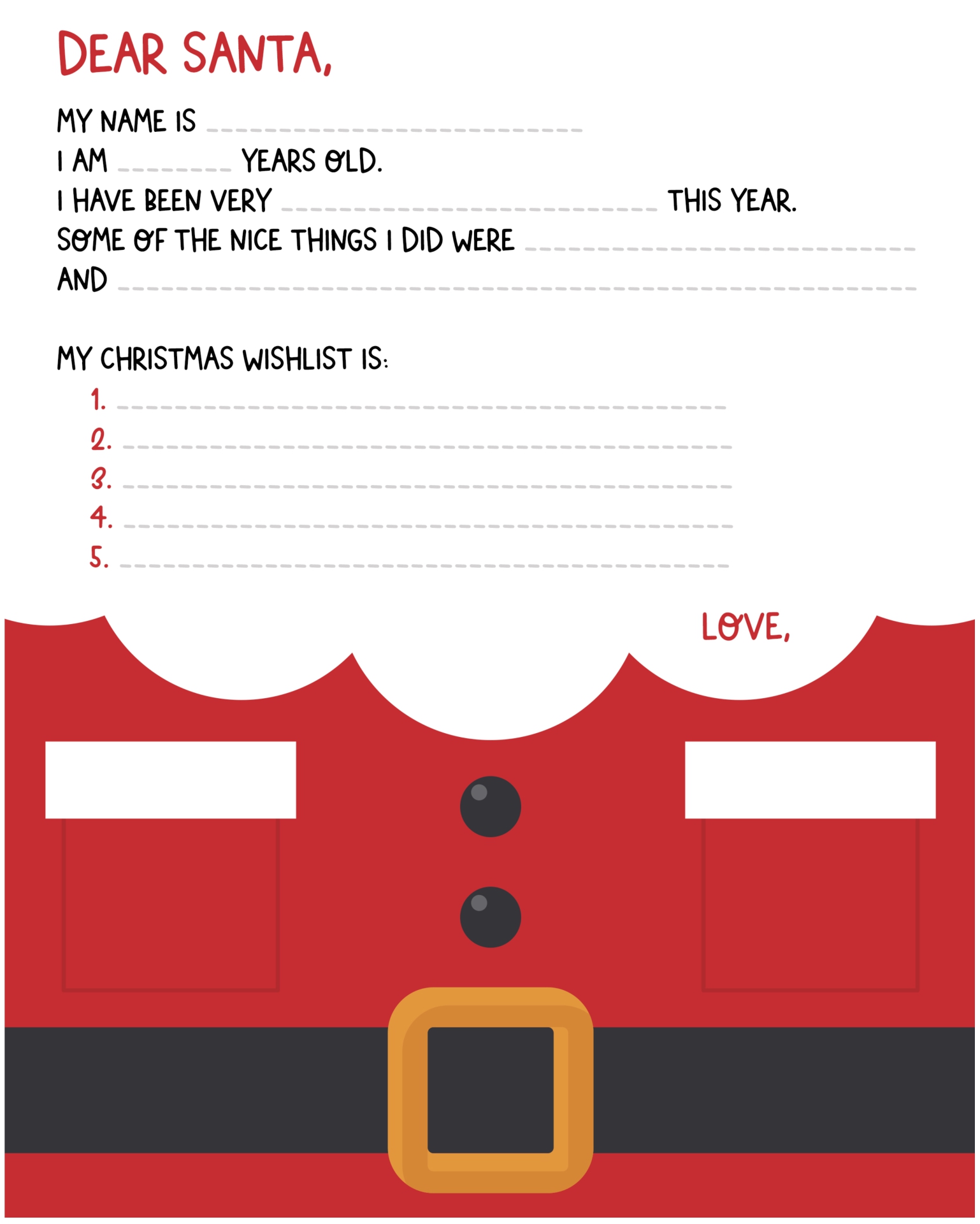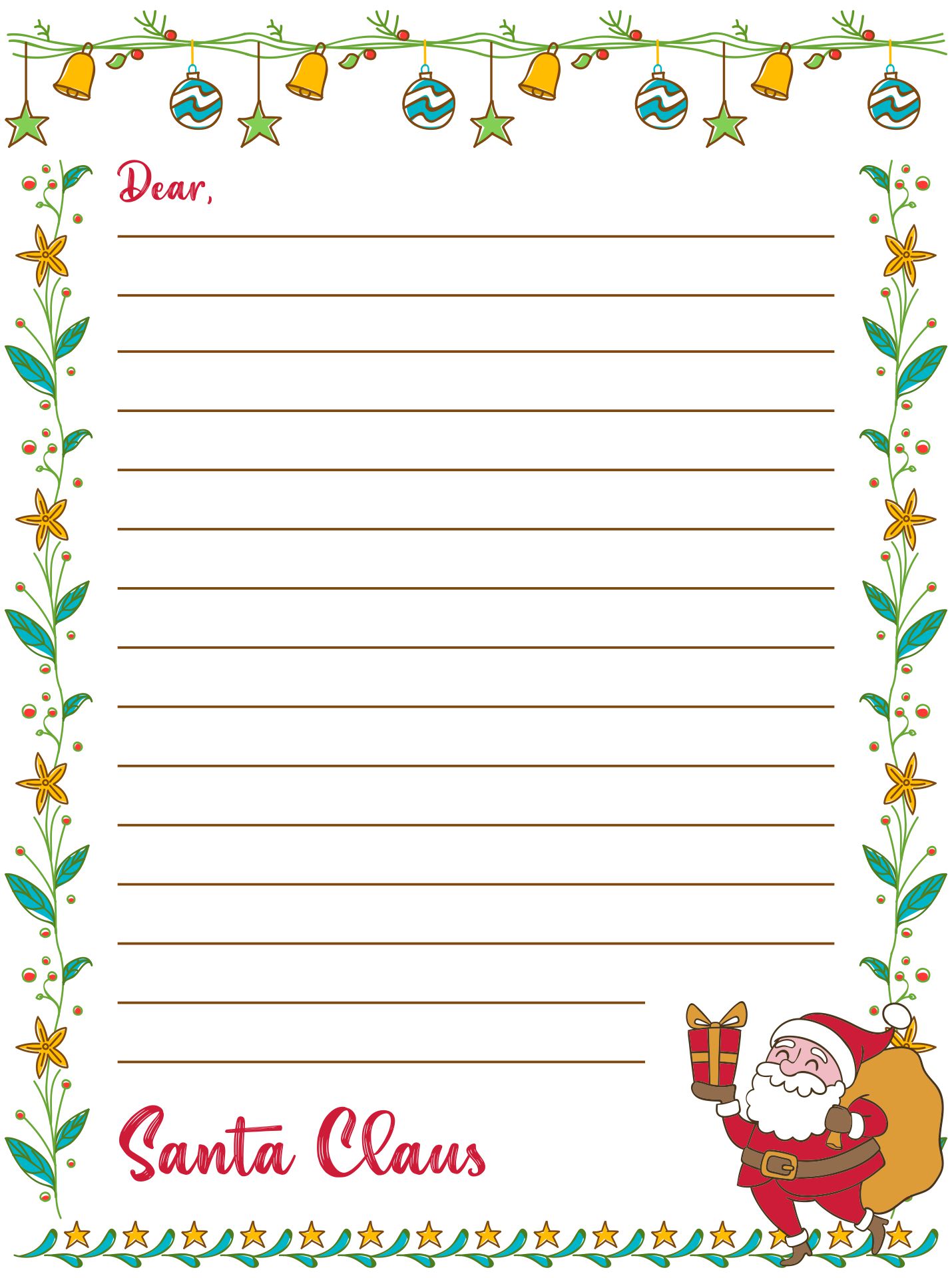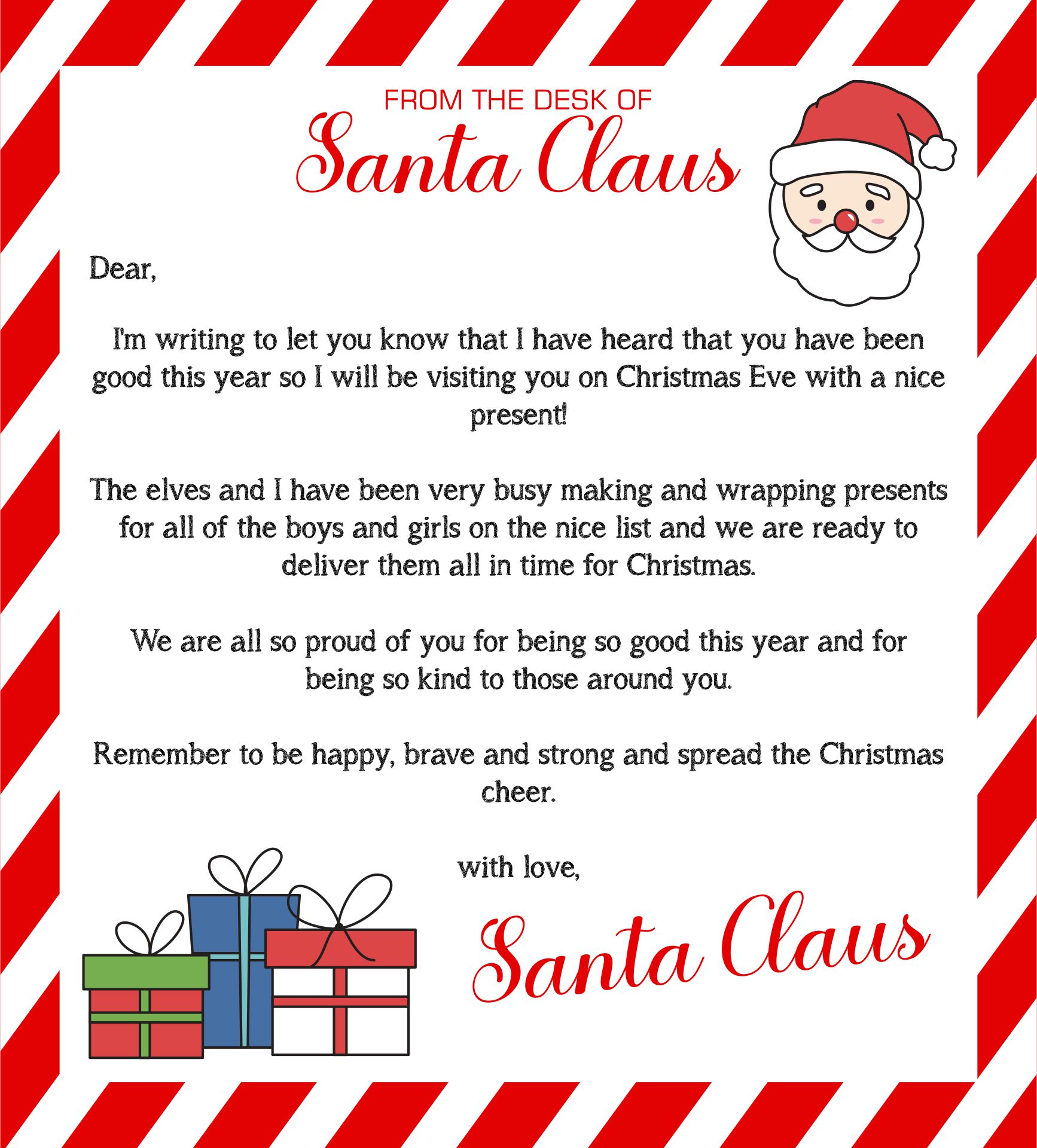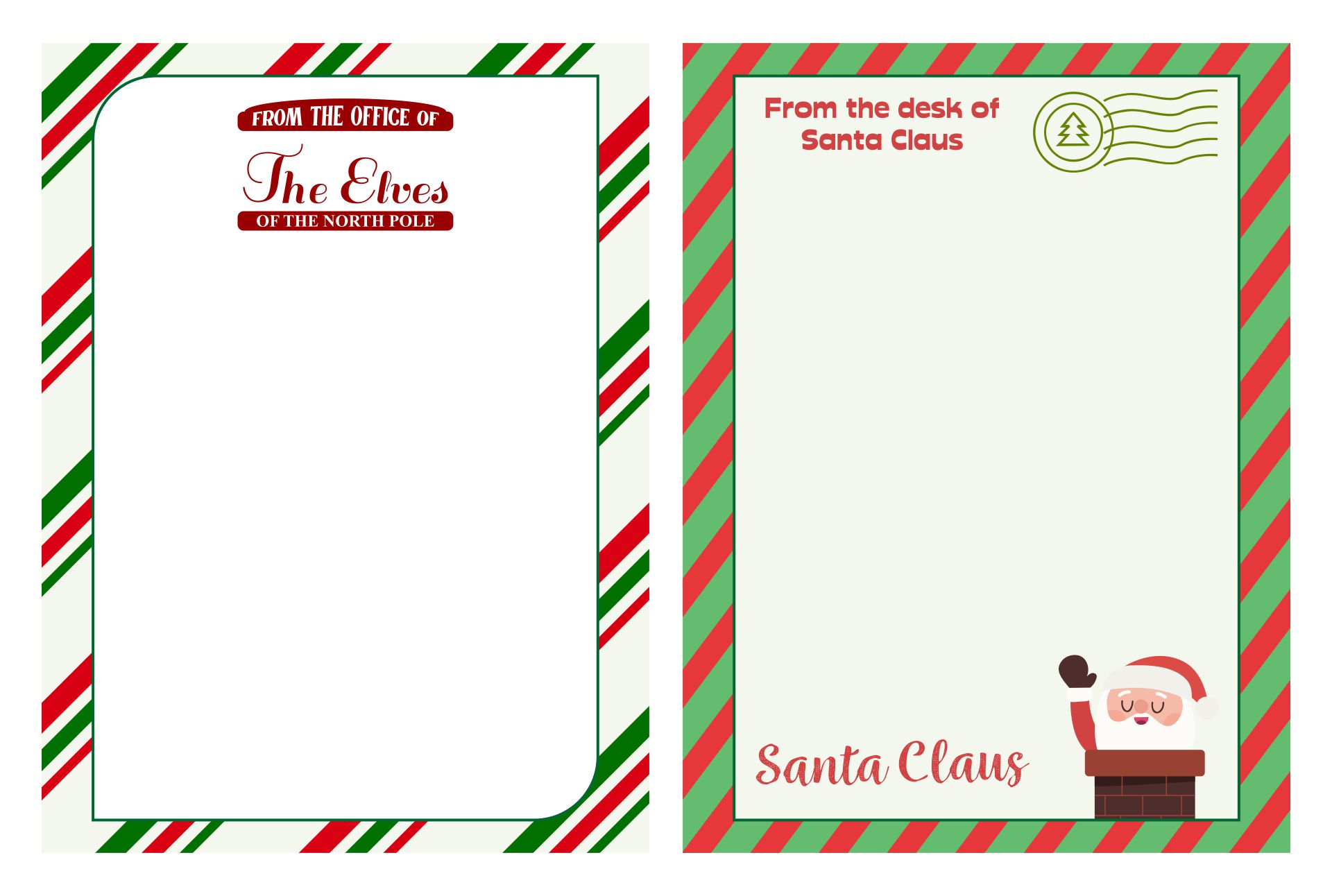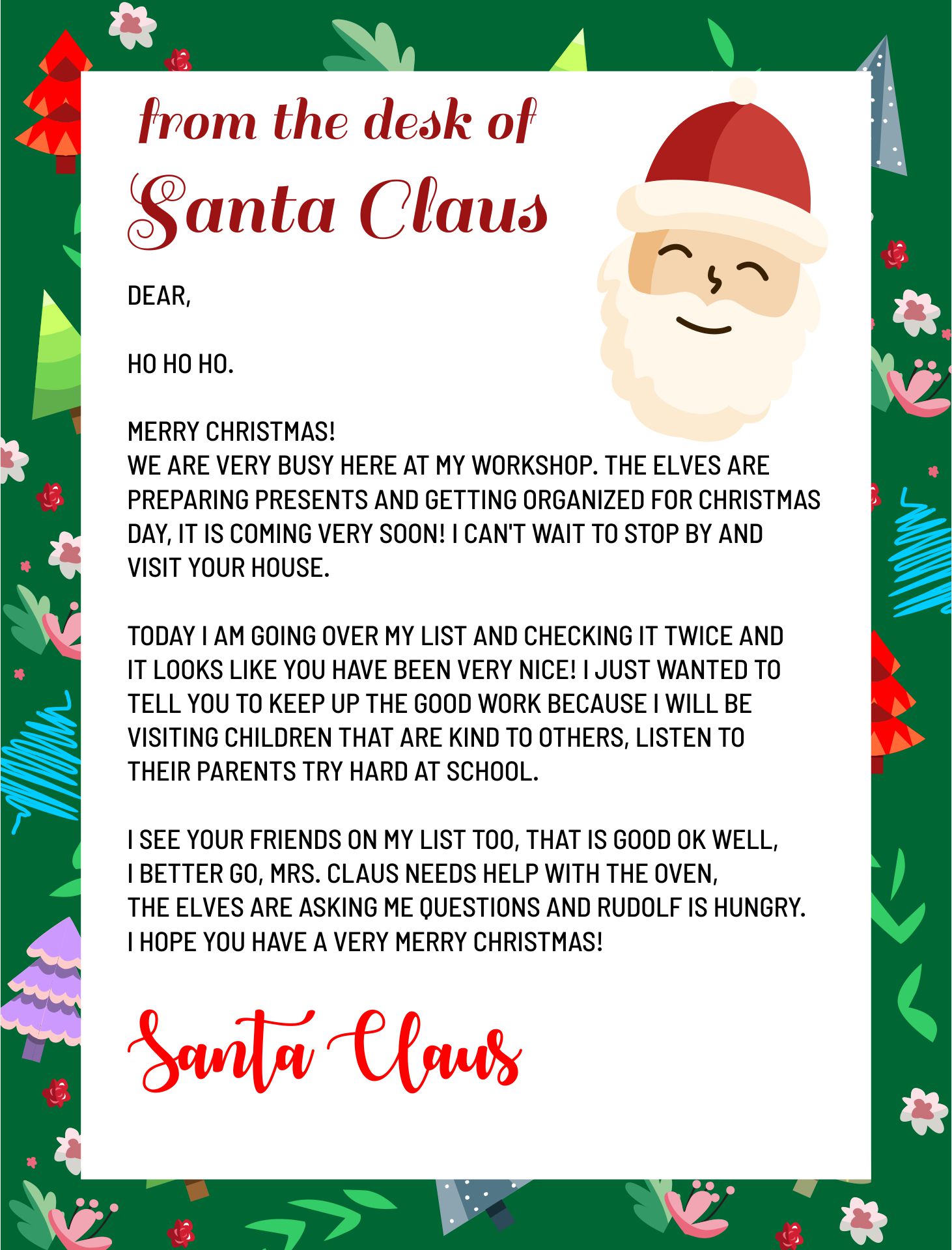 What is The Benefit of Sending Letters from Santa?
Sending letters on behalf of Santa Claus has a lot of benefits. If your kids believe in Santa, it will not just make them happy and add some joy to them on Christmas. It is also a perfect way to send positive messages to the kids and encourage them to keep doing good. It will also help them build a positive character and optimism so they will have strong faith.
---
More printable images tagged with: