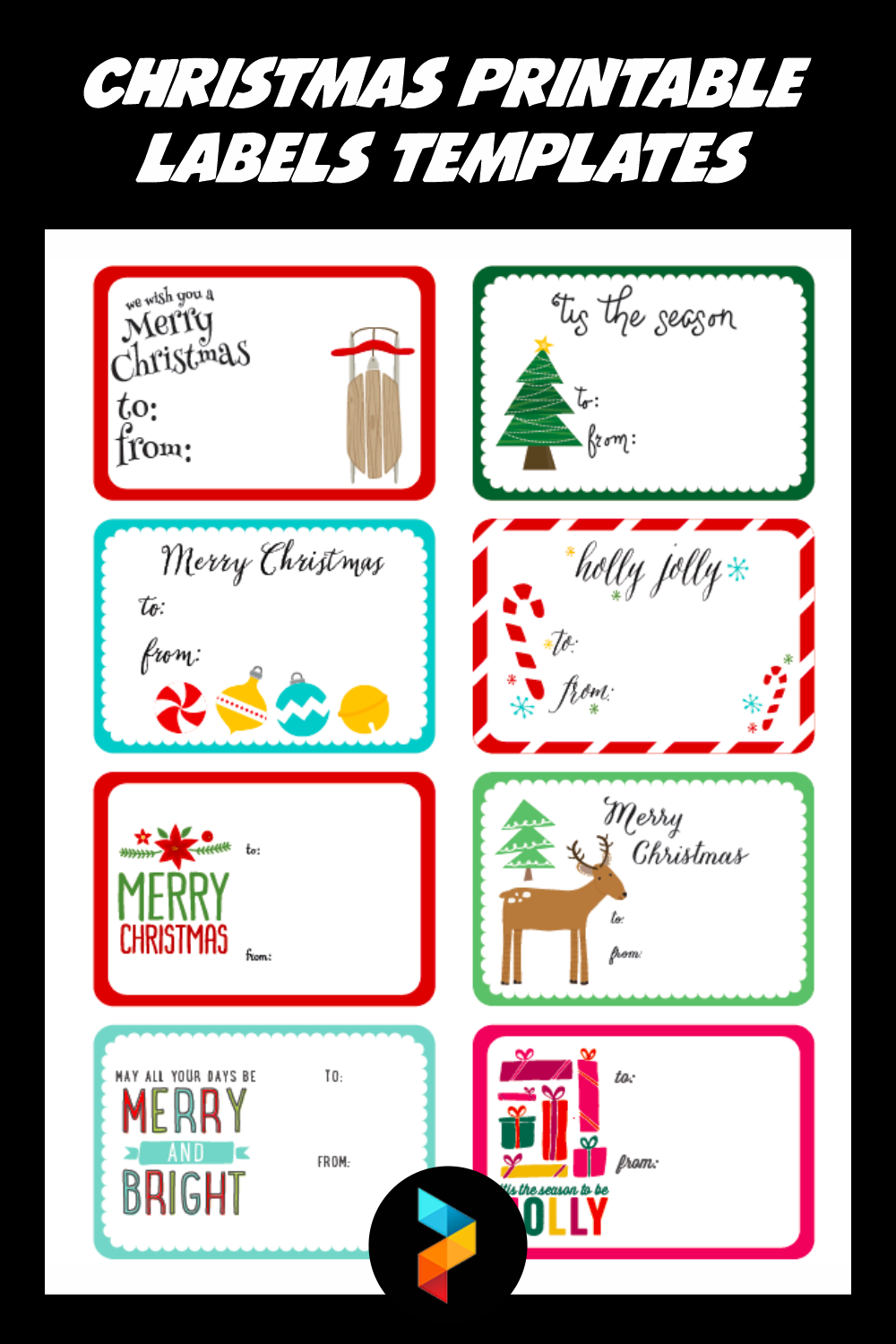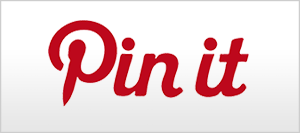 Christmas Printable Labels Templates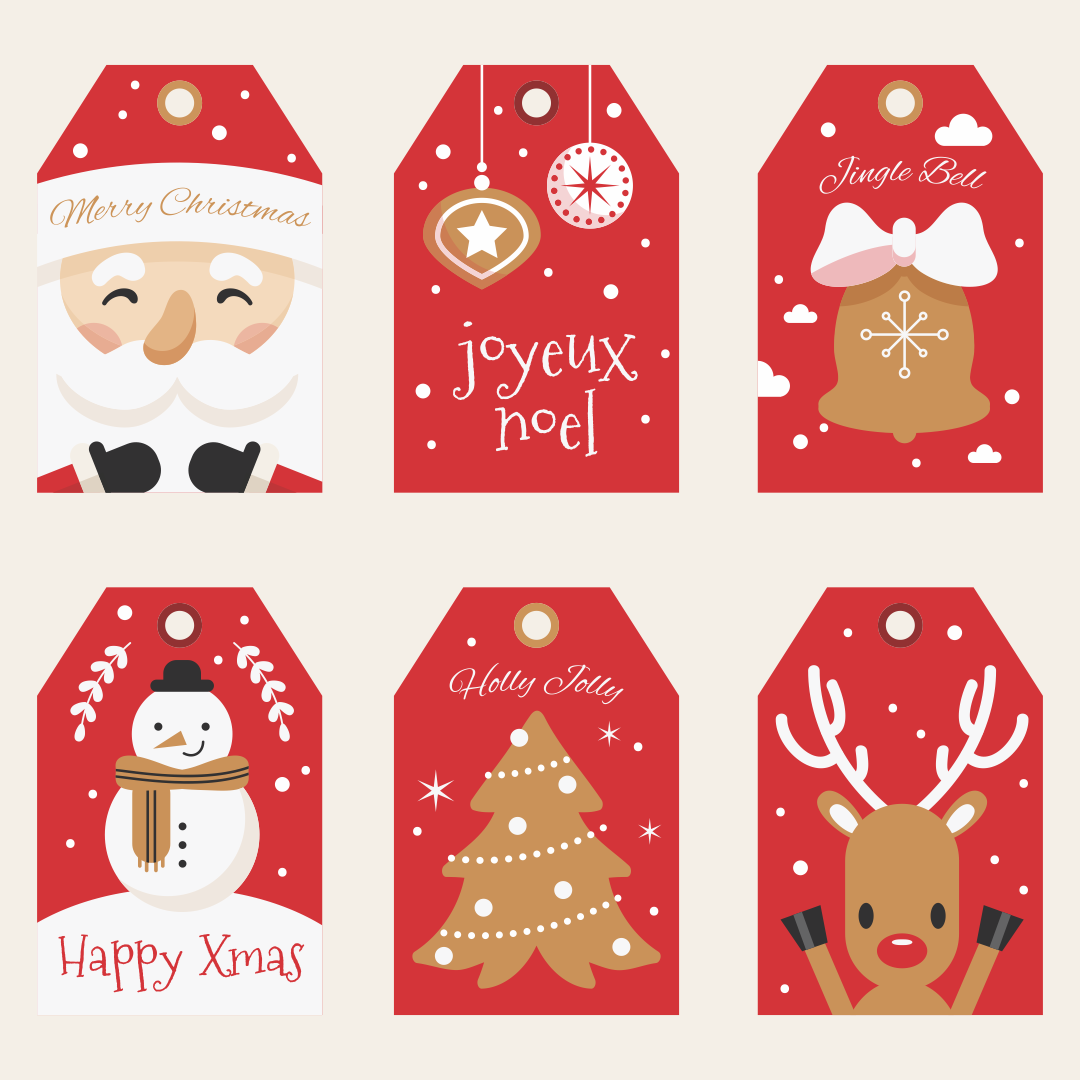 What are Christmas Labels?
Christmas labels are a label usually printed on a sticker so you can stick them into a mailing box or envelope you use to send gifts or cards. Usually, the labels have some space for you to write on the name of the recipients and their address so it does not only there to make the shipping boxes and envelopes less boring. A Christmas label is a great way to personalize your mailing game. It will add a touch of uniqueness to the sender's identity.
What is the size of a Christmas Label?
The sizes of the Christmas labels are varied and really depend on your needs. You may want to stick bigger labels to larger boxes and put cute little ones into tiny envelopes. When creating a Christmas label, you need to remember that it serves the purpose of writing the address so you want to make sure that even the tiniest label is still able to accommodate the information so people can read it clearly.
Where to get Christmas Labels?
You can find Christmas labels available for sale at some convenience stores. You can also find them at stationery. You can also always buy things online including it. But if you can't find any, you can also make it yourself. Making your own Christmas label allows you to get it that suits your needs perfectly. You can also make it however you want.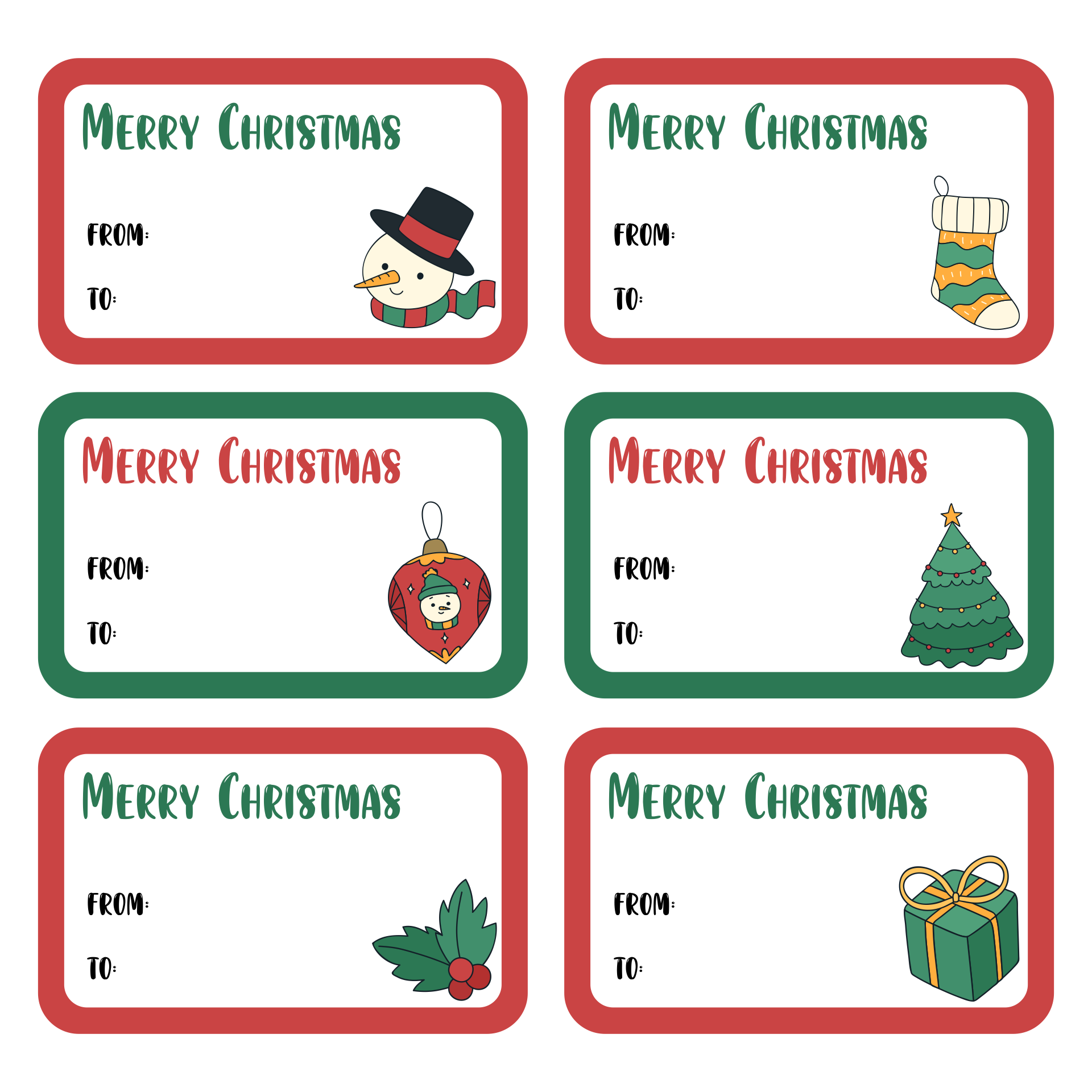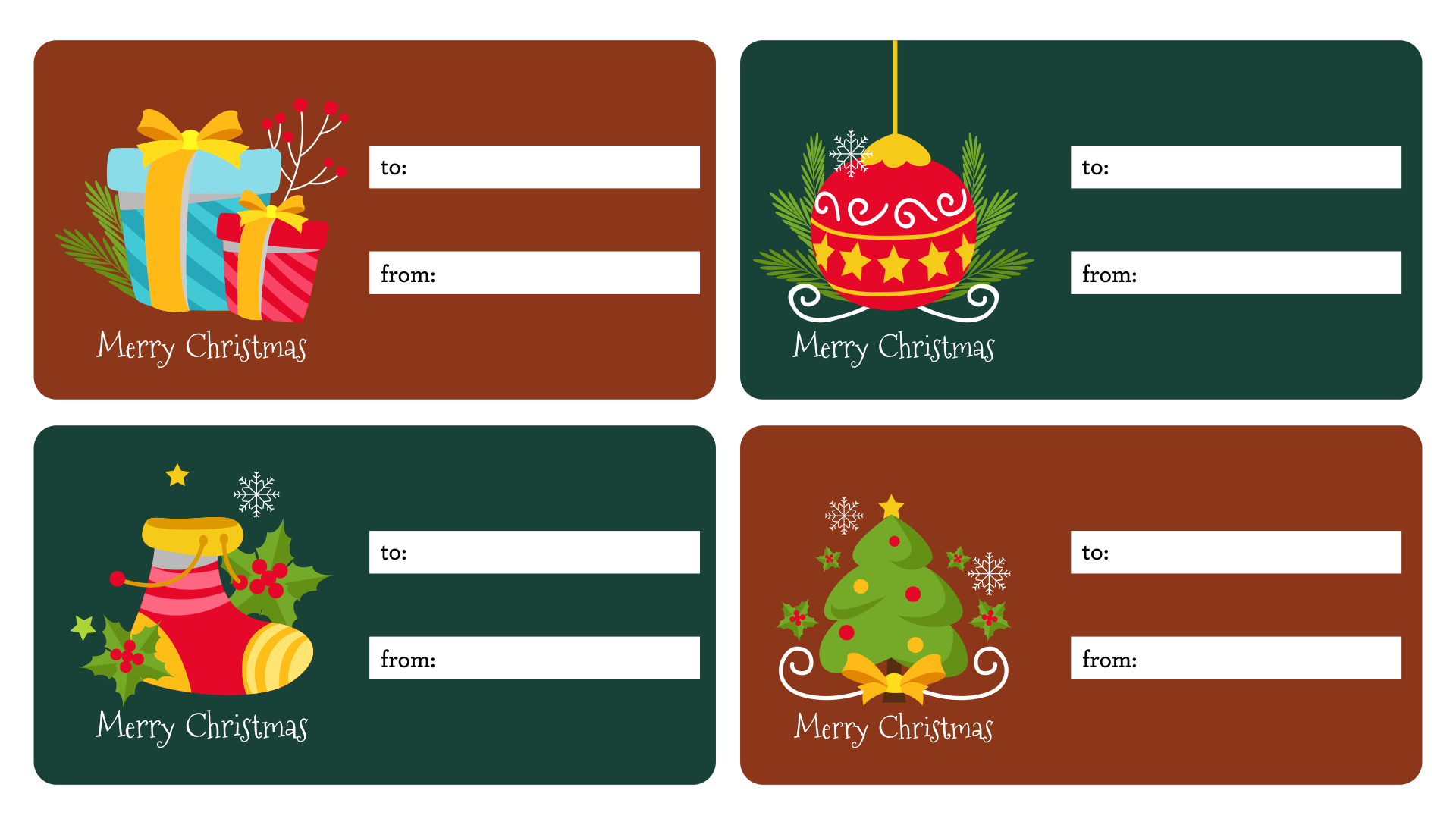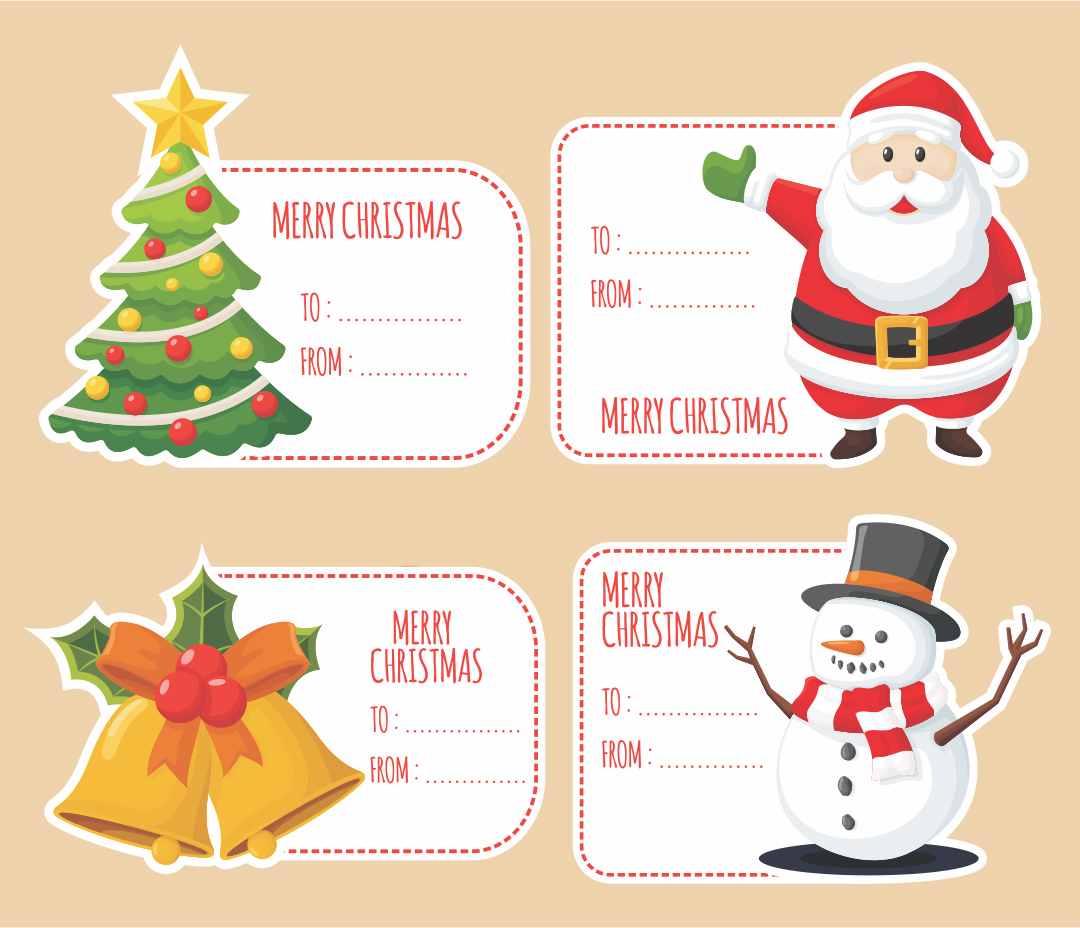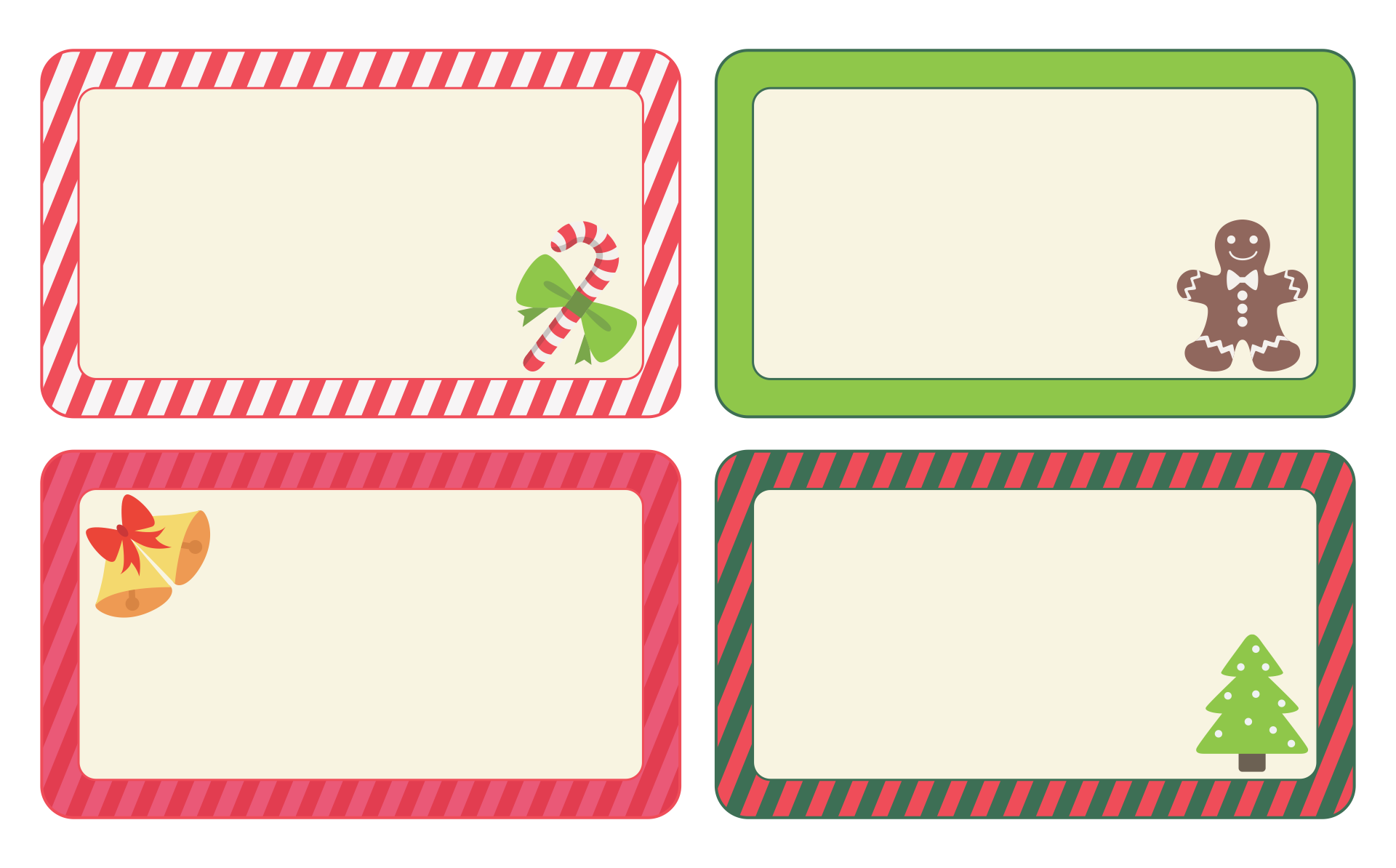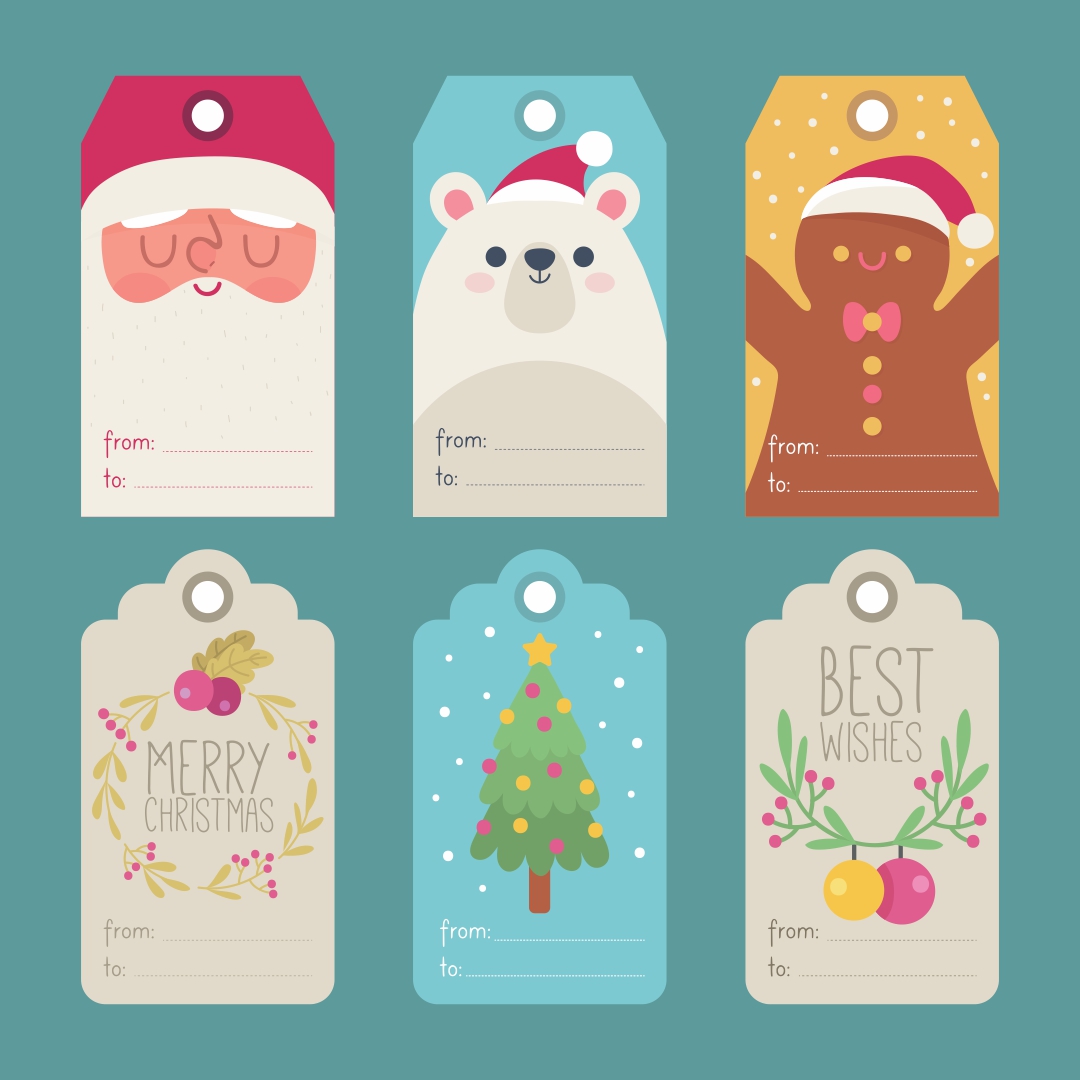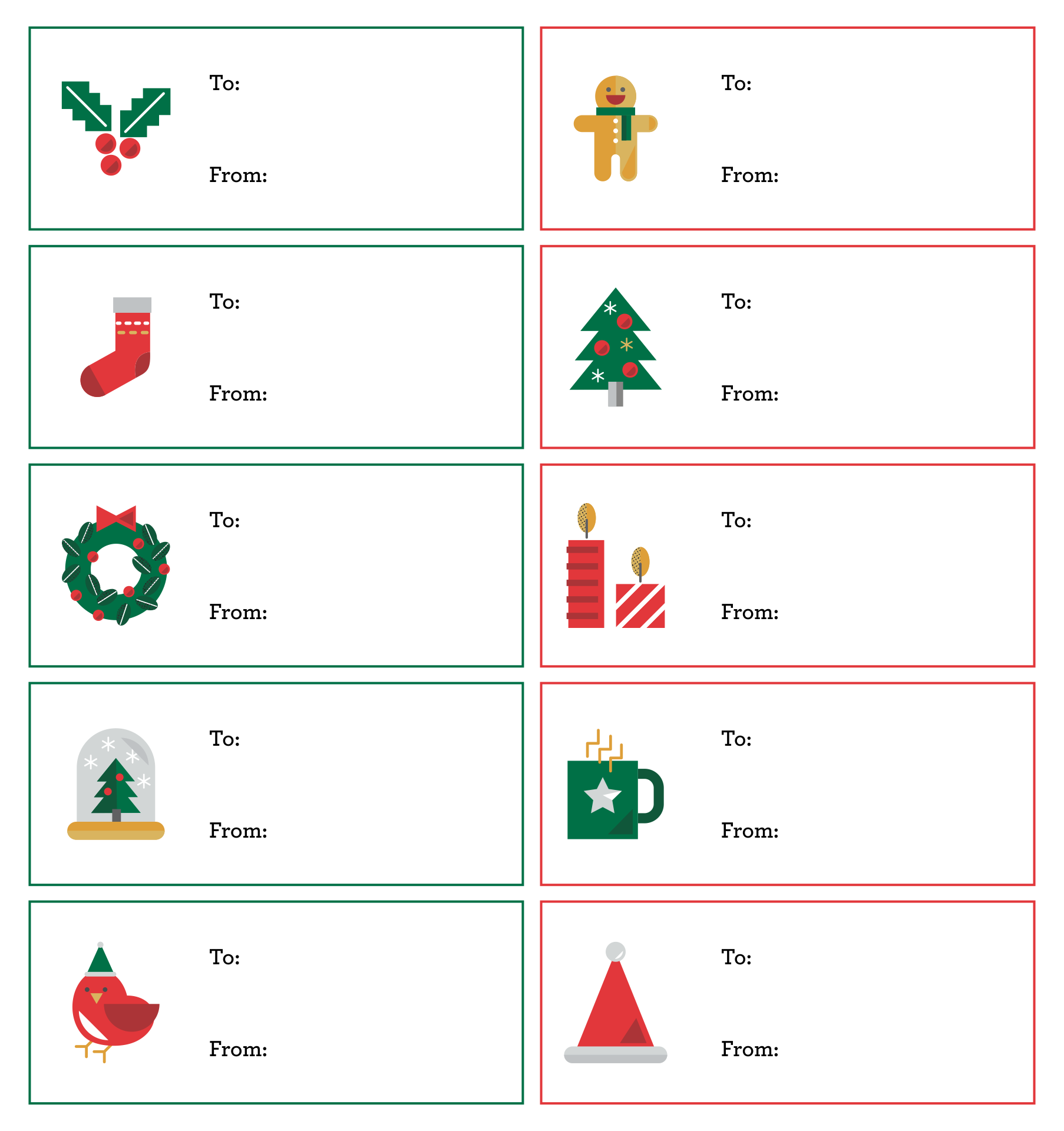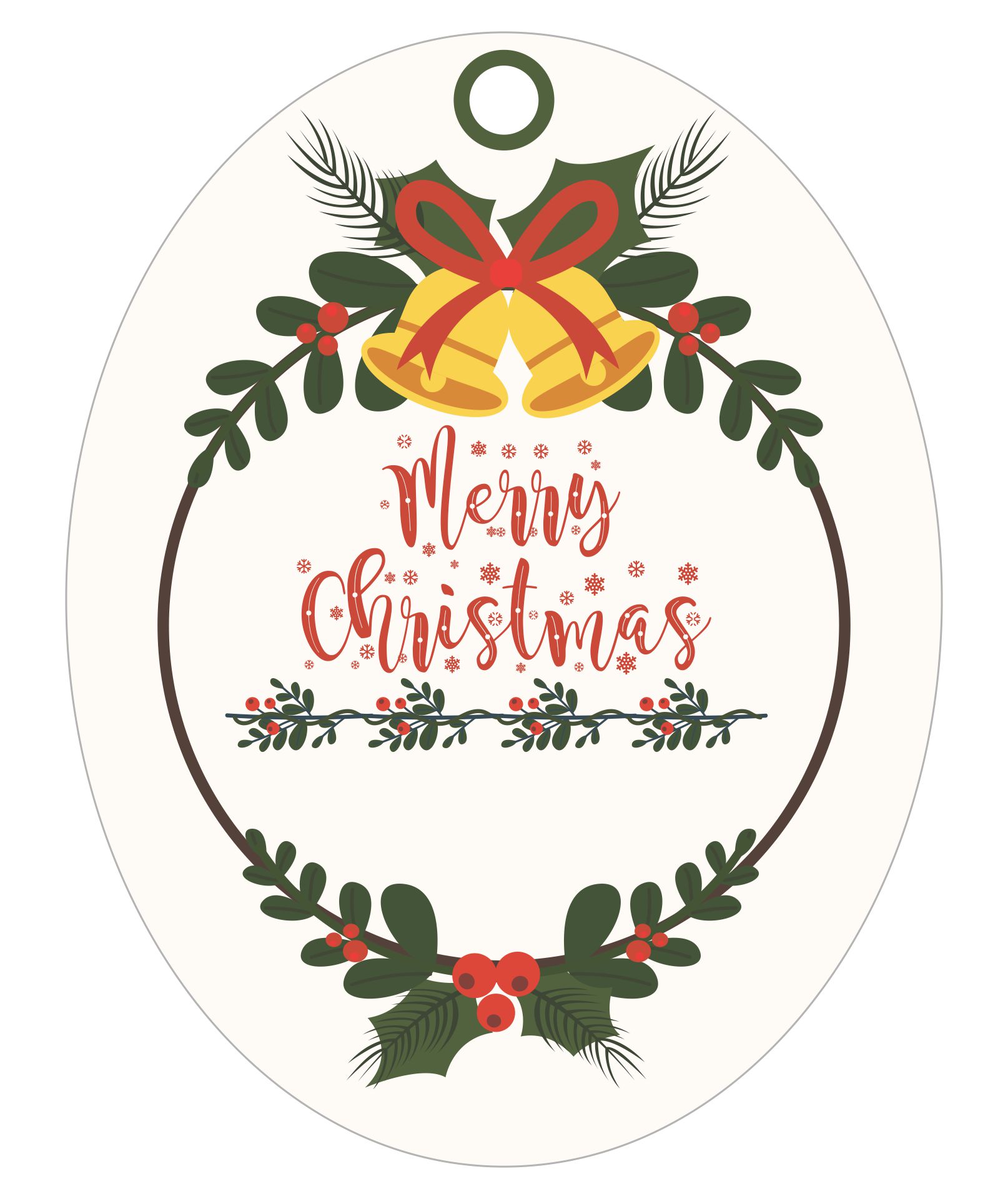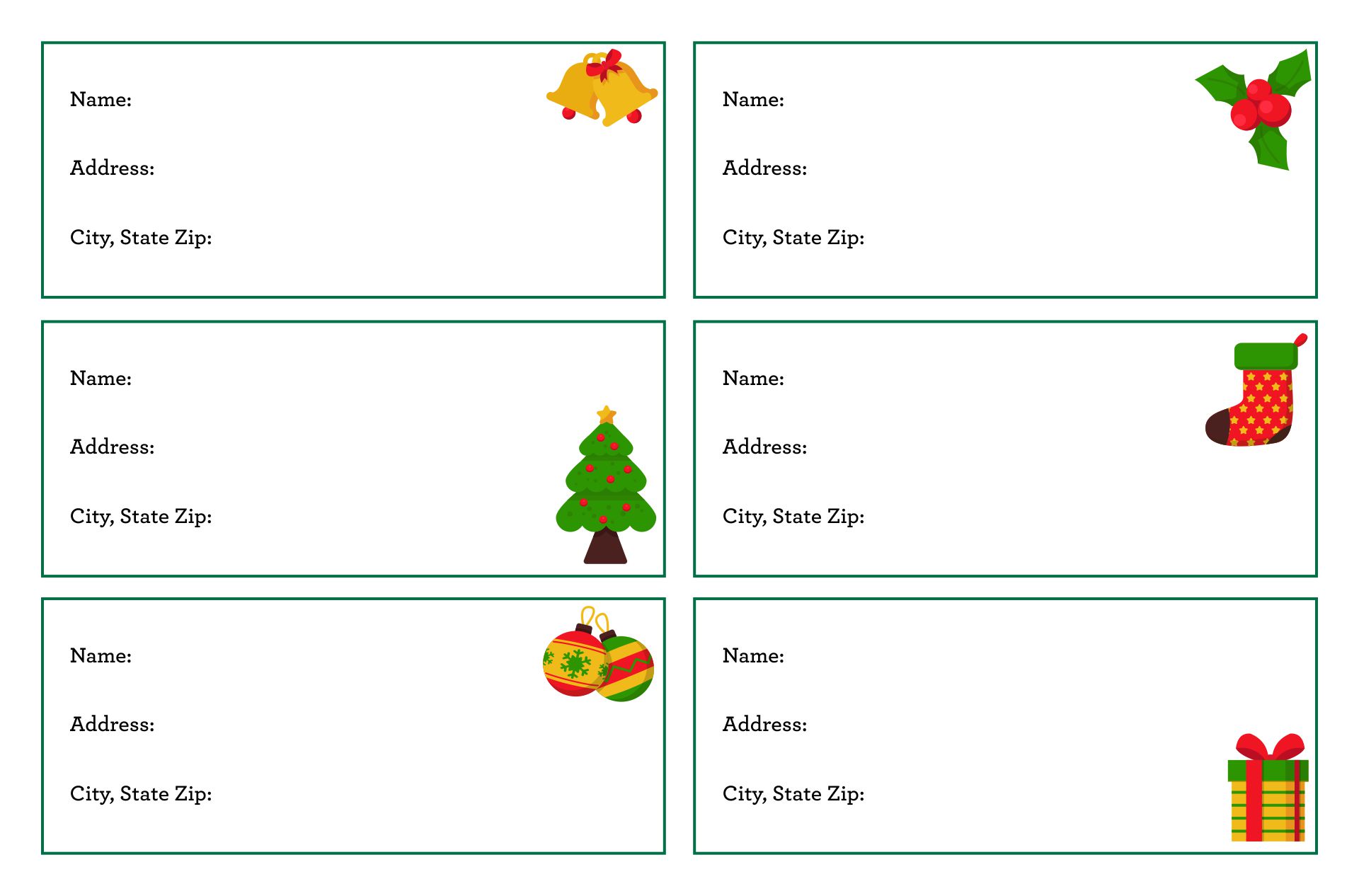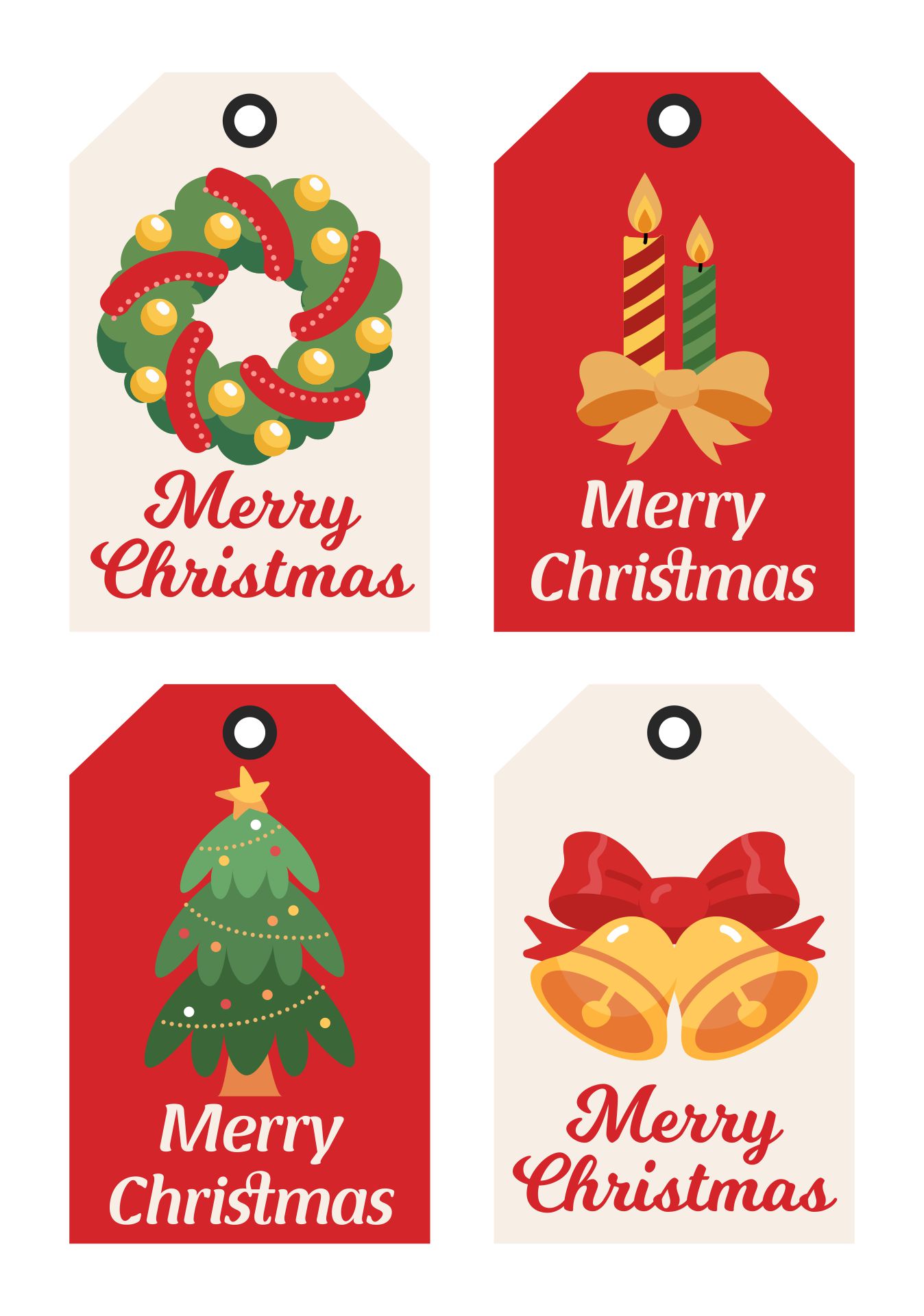 How Do You Make Christmas Labels?
There are some ways you can make Christmas labels. One of them is using Christmas label templates. It is the easiest way you can make a Christmas label. All you need is a template ready to edit. Make some alterations to the template to match your needs and then you can print them on a sticker.
You can also make the design from scratch. You don't need a designing program if you don't know how to use it. You can make it in Microsoft Word or PowerPoint. If you create the label on PowerPoint, you need to save it in JPG format so you can print it.
Put all of the information such as name and address, and you can add your signature as the sender identity. You can also add some decorations to the labels. Once you have the design all set, you can print them on a sticker and cut them out.
What sayings do you place on the Christmas card?
The holiday season is a time for sharing love and cheer with everyone. Coming up with the gifts to share wouldn't be complete without the saying card. It's like an expression to spread the vibes of the celebration. Writing some sentimental phare might potentially make them in tears.
The greatest gifts of each holiday season are family and friends.
Merry Christmas and have lots of love!
Have a very Merry Christmas and the happiest new year!
Warm wishes for a happy holiday!
Choose one of those and write them on your card design. If you want to go in a modern way, just pack the package and send the e-card through their social media. However, the classic one would be more memorable. Make sure you customize the sayings with everyone's name.
How do you wrap Christmas gifts?
Sharing gifts already become a tradition in the holiday season. Aside from the gifts item, you also have to consider the outside look which is from the wrapper. Choose the symbols that are connected with as a gift.
Go with the reindeer theme. In this wrapper, you can choose any color as a paper gift. Create the horns, eyes, and nose accents with the paper and stick them all on the wrapper.
Use the green and red Christmas bulb as the accent. Tied those items with the colored string. Don't forget to attach the gift tags with sayings to make it fabulous.
Remember that your gift doesn't really need neat and fancy things, you can take lessons with your kids by sharing a gift bag with their teachers or doing charity for those in need just in a proper way with some warm words on the card during the winter season to draw a smile on their faces.
What items I can place as Christmas tree toppers?
Xmas with the tree decorating activity is just right. When you have the plan to execute this, of course, you have to come up with the topper and other decoration items. Some toppers to use are:
Construct your version of the tree topper. Choose some items such as ribbons, artificial flowers, and more. Make it distinct from your tree for a stand-up look.
Use Chicken weathervane would be great. Use the stencil to create the look and add some vintage color there.
Colorful pompoms would stand out too. Construct the pompoms to look like a bunch of flowers. Add the glitter touch to let it shine.
Star is the common topper that actually has a religious meaning behind it. Lights up the star and lets it catch everyone's attention.