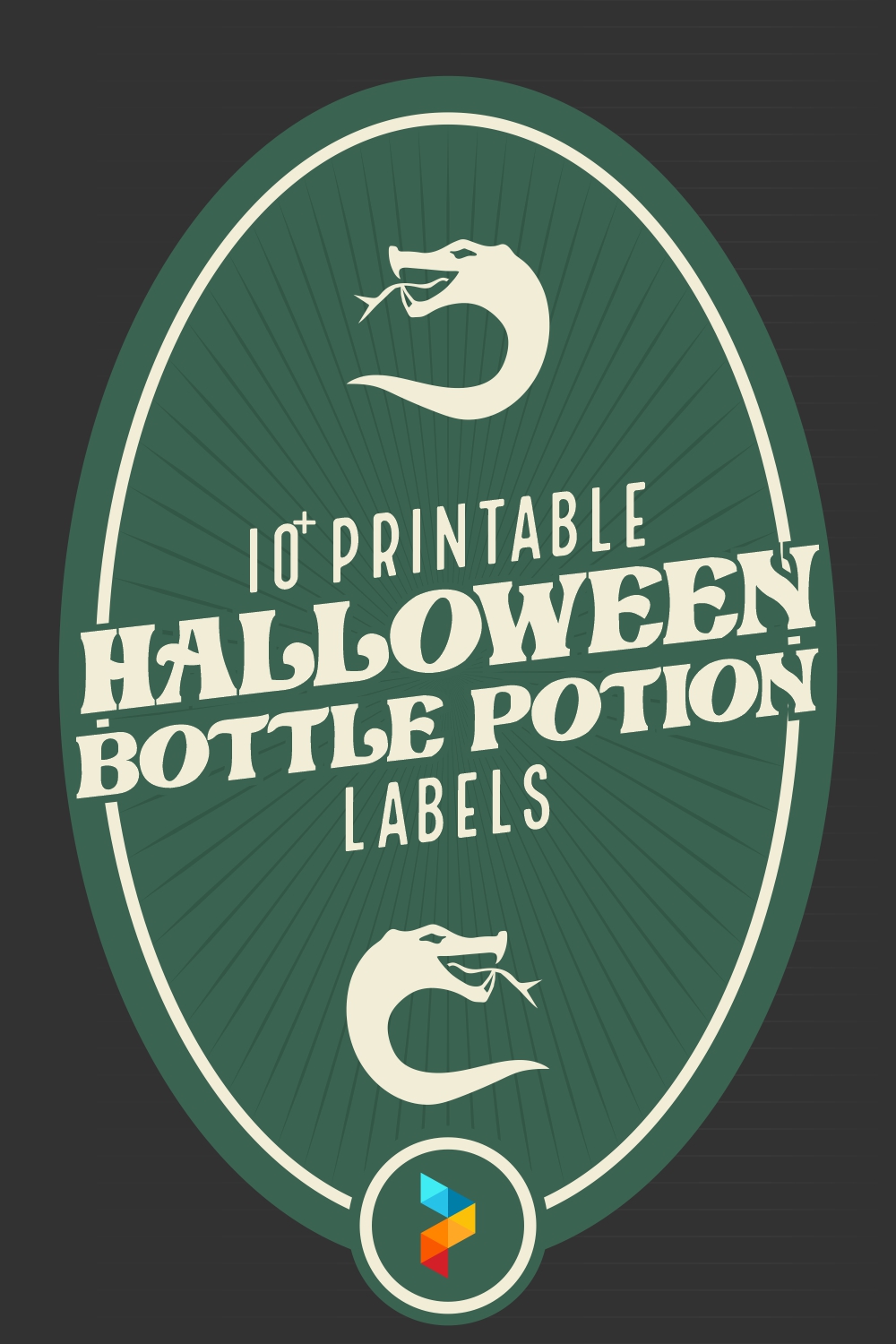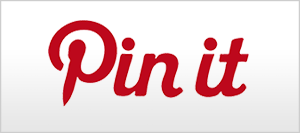 Printable Halloween Bottle Potion Labels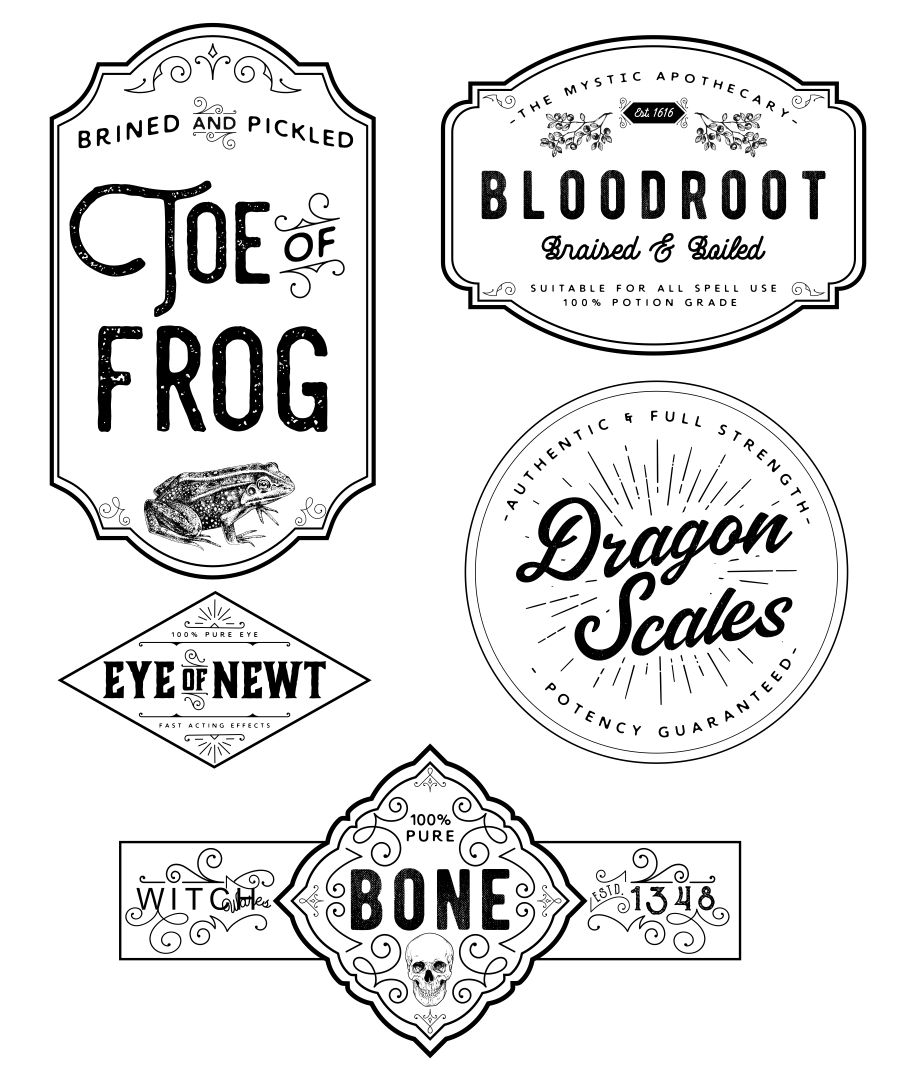 How do you make a potion bottle for Halloween?
Halloween always is a good time for decorating your house with creepy ornaments and spooky details. I'm going to give you a super easy tutorial on how to make a creepy Halloween bottle potion (Bloody Mary Potion). You can use any bottle in your house or buy the specific bottle potion with a cork lid for a more vintage look.
Step 1 – Clean your bottle and make sure the outer side is dry.
Step 2 – Pour fake blood into your jar. You can also use regular water mixed with red paint.
Step 3 – Stick your Halloween bottle potion labels (you can buy this on Etsy or print it yourself) on the outer side of the bottle.
What do you fill a potion bottle with?
Decorating for Halloween and making homemade Halloween decorations are so fun to do! You can make spooky Halloween decorations from items that you already have at home! All you need is cool bottle potion labels, any bottle at your home, water, paint, and some creepy ornaments (like fake spiders, fake eyeballs, fake separated fingers, fake bones, fake skulls, raggedy doll or a baby doll, whatever you like). First of all, don't forget to clean your bottle. And then put your creepy ornament inside the bottle. After that you can fill it with water, drop some paint into the water and stir it (so the water has a colored effect). Lastly, put Halloween bottle potion labels on the bottle.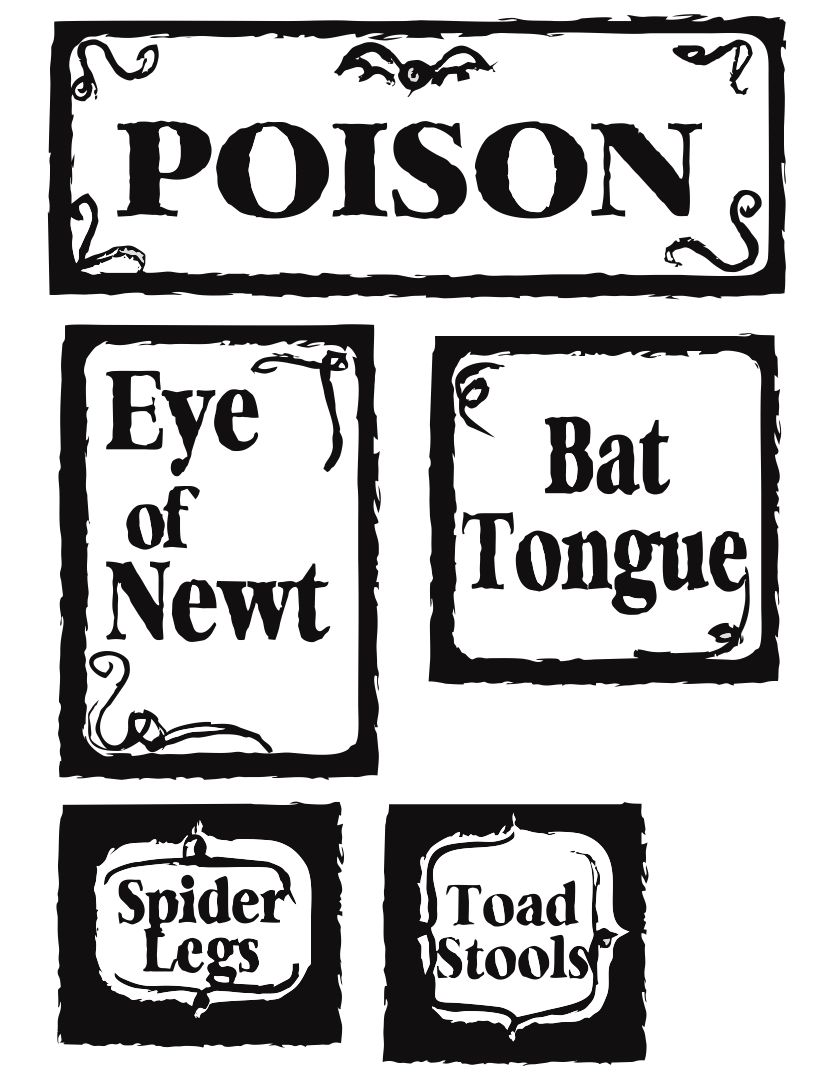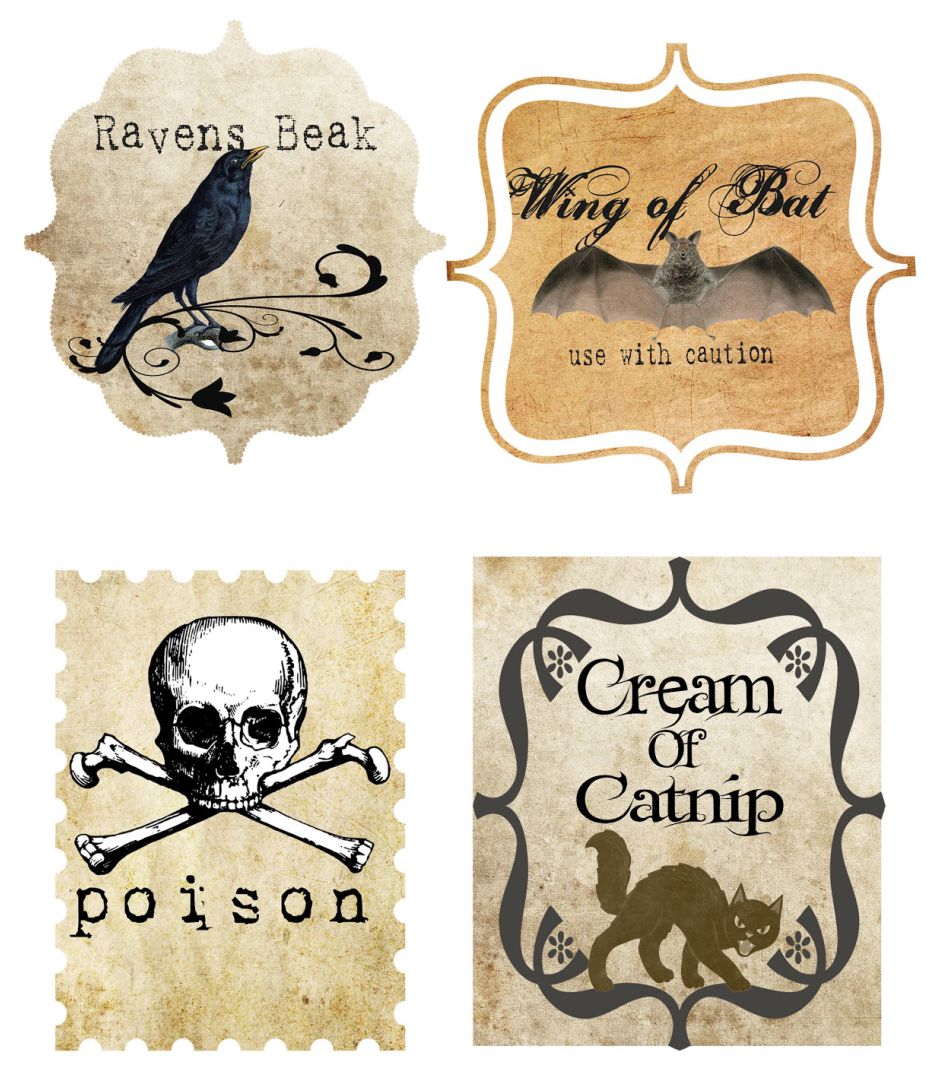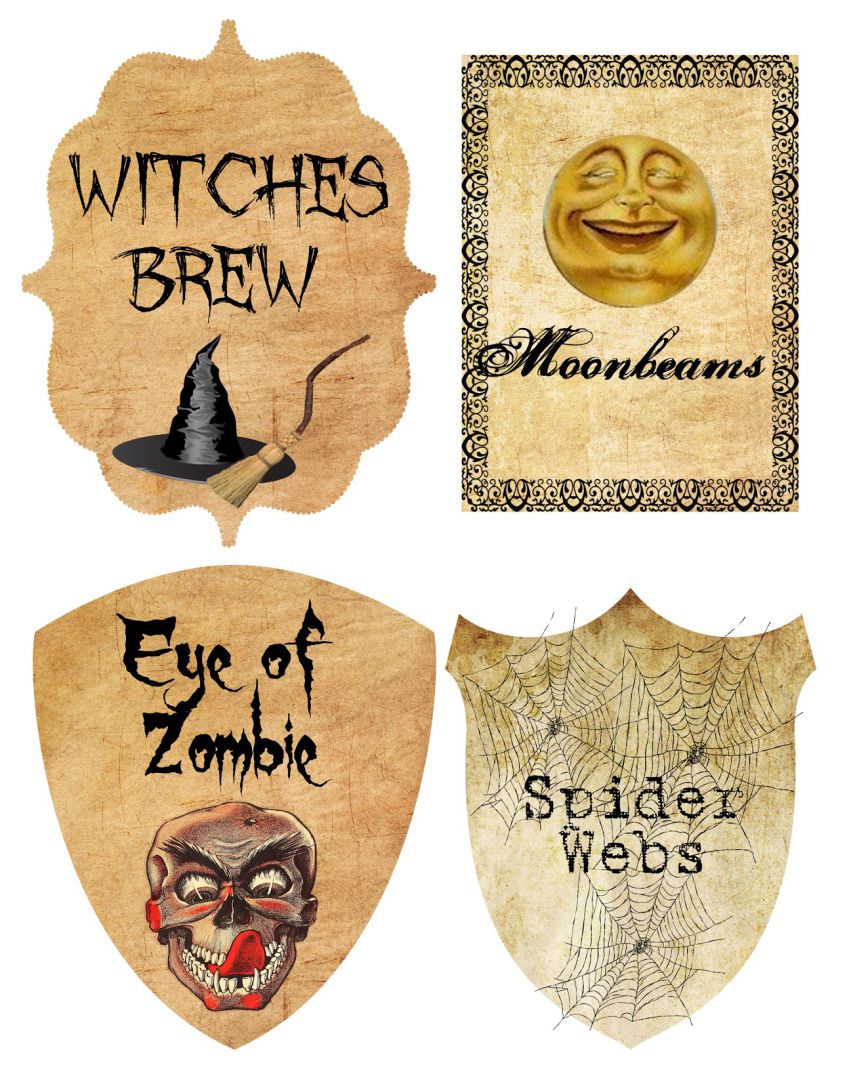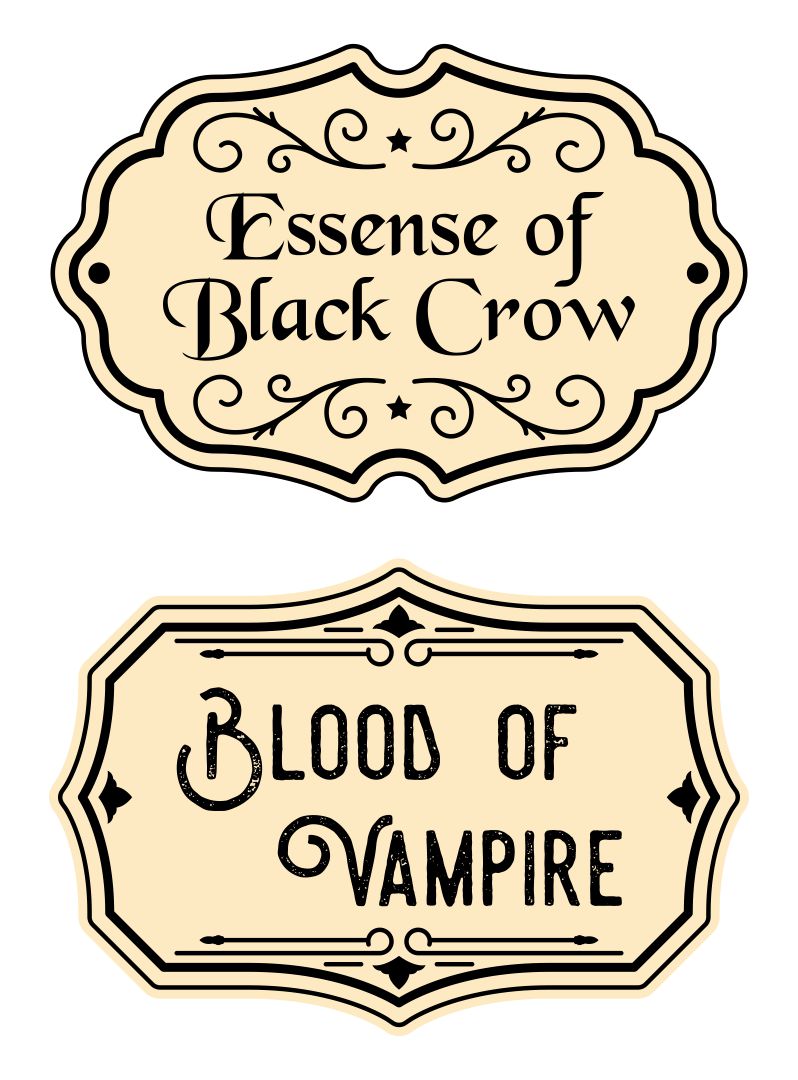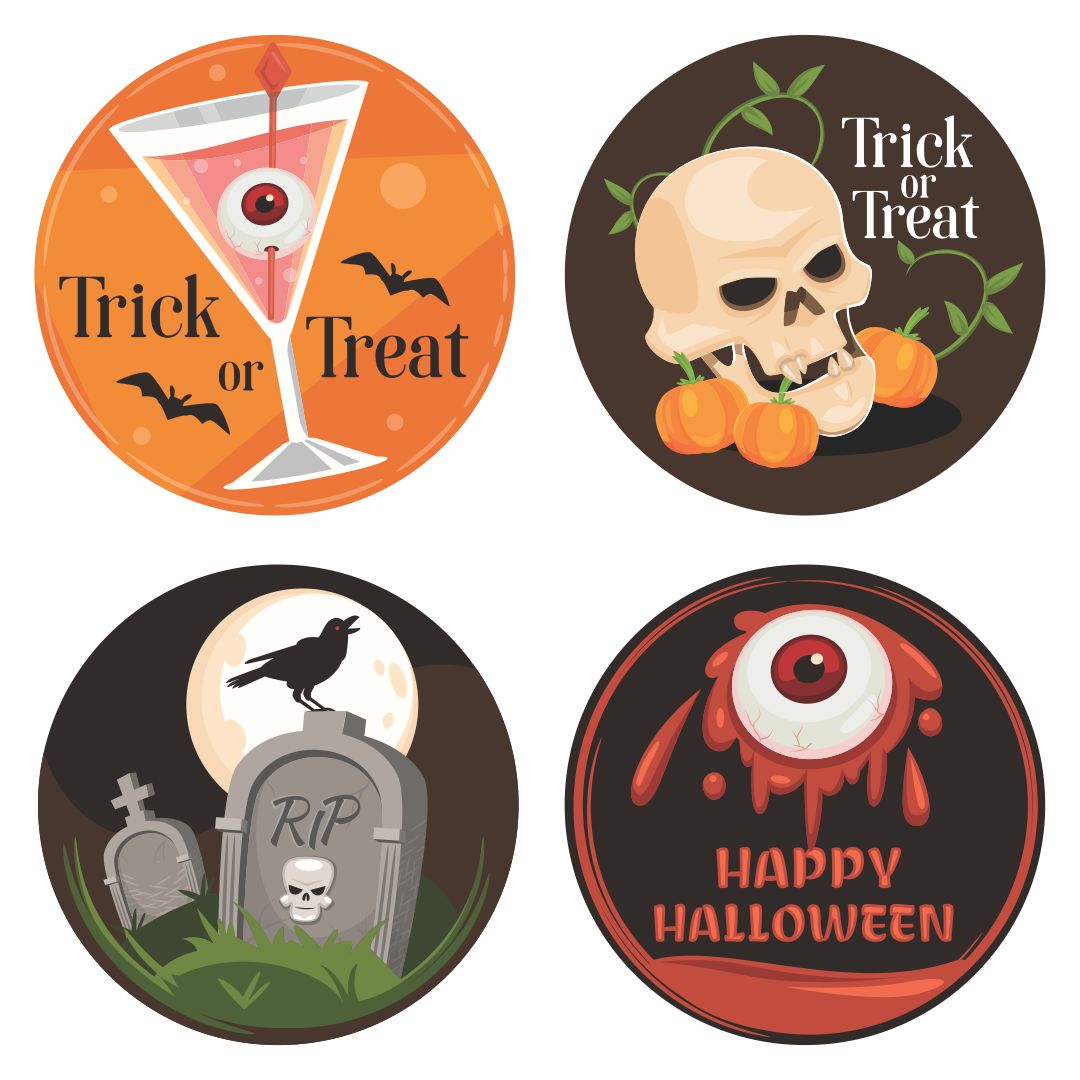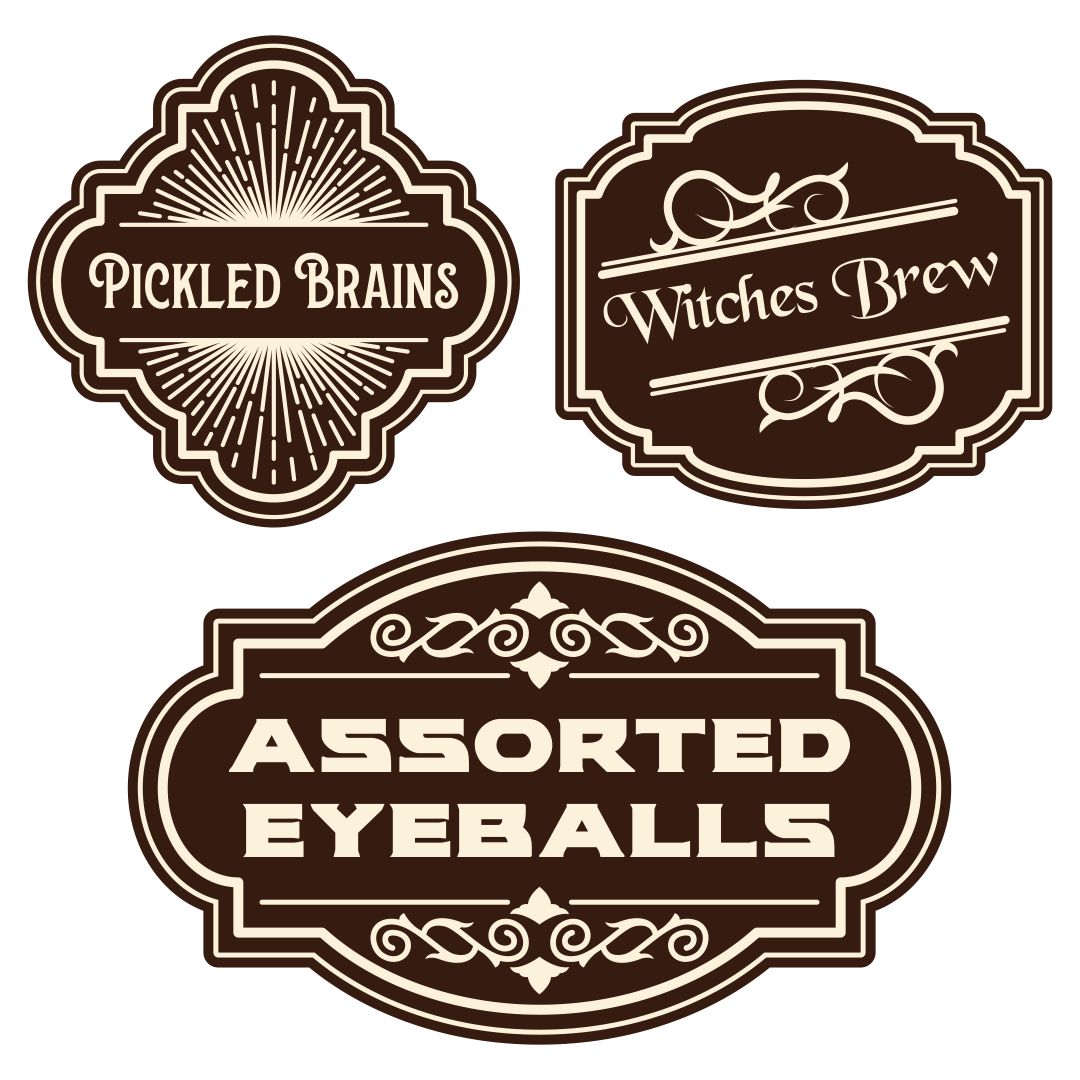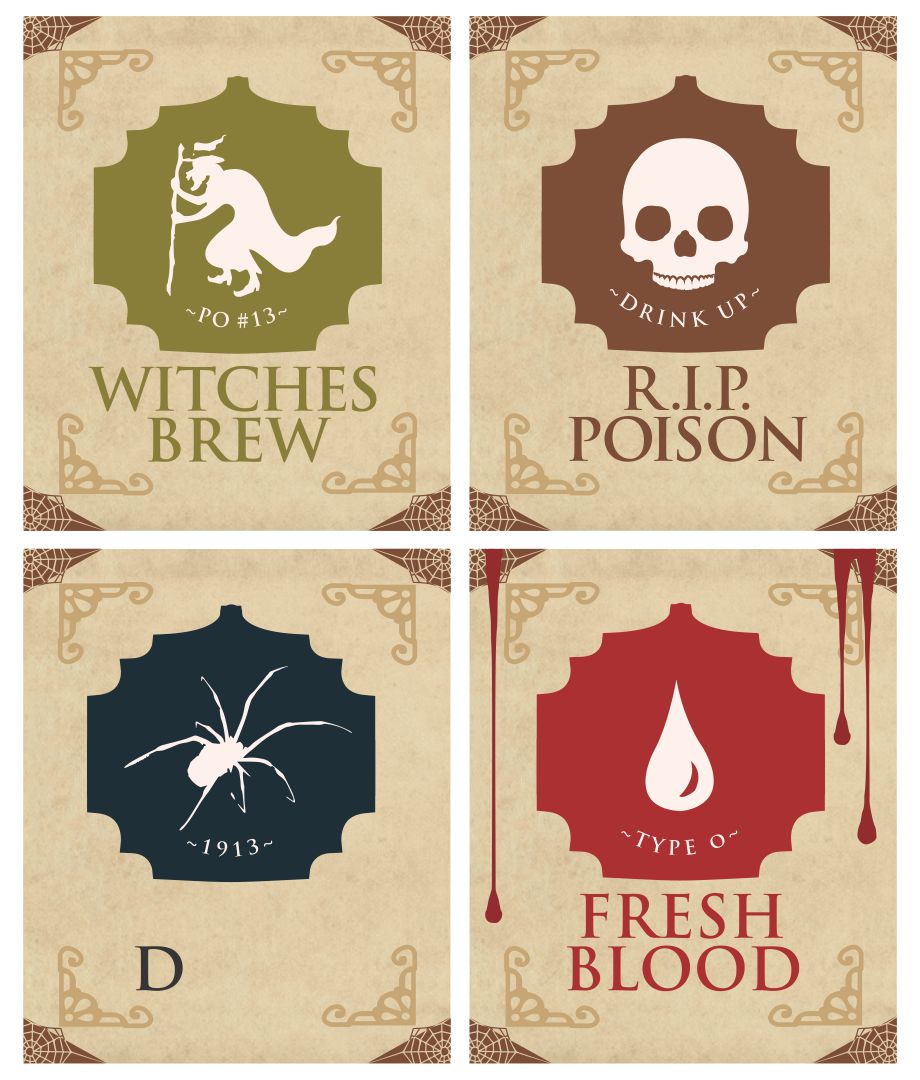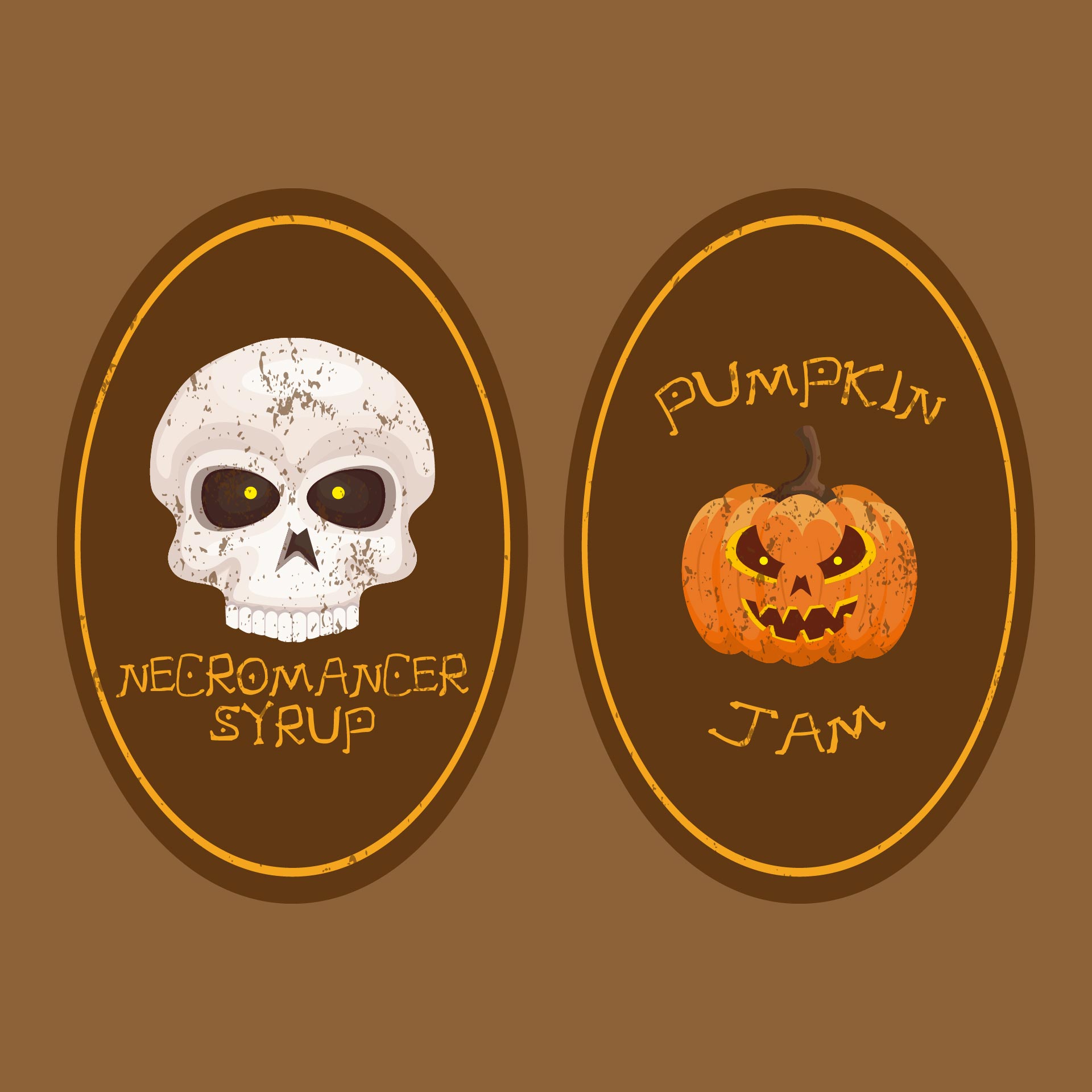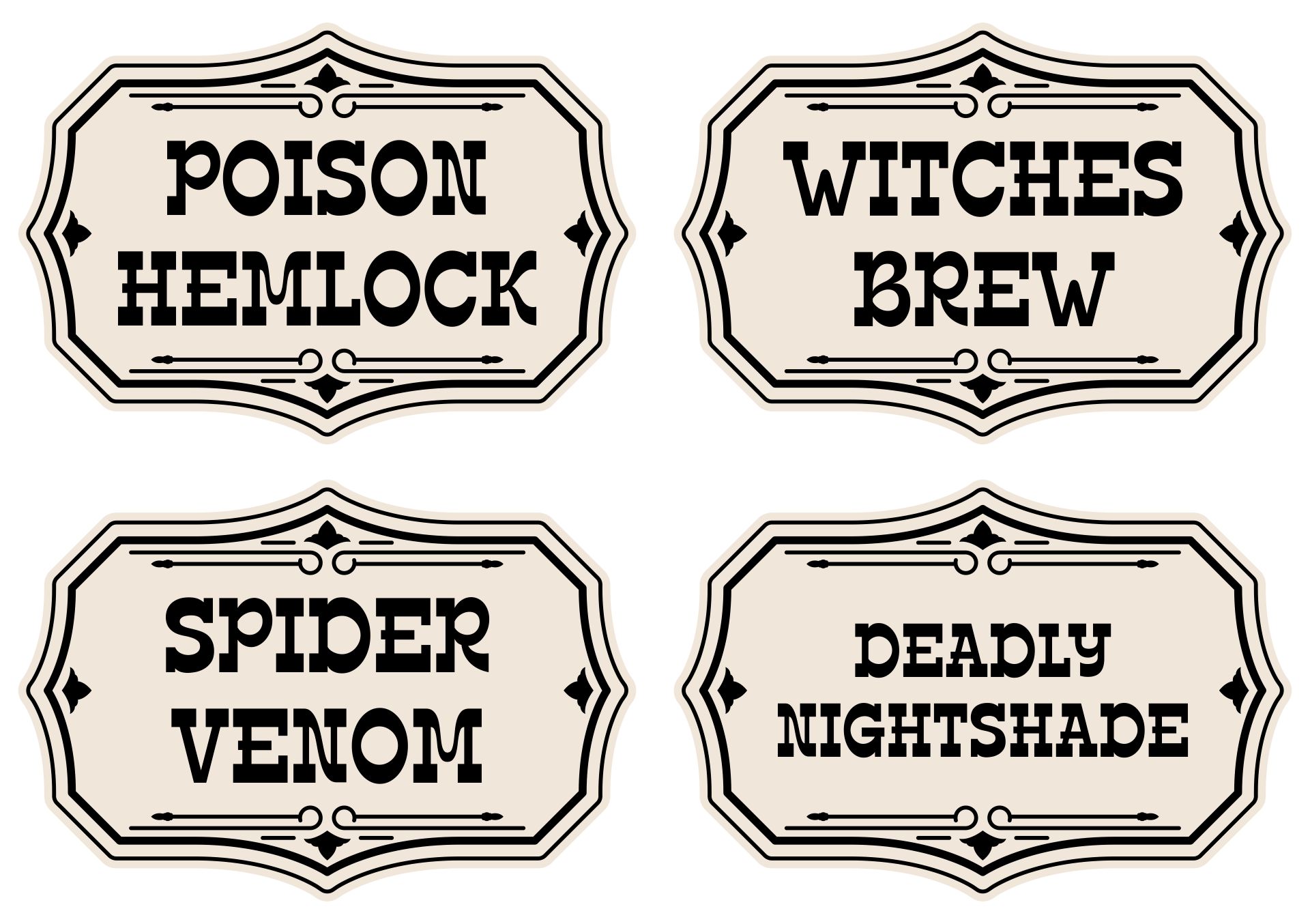 How do you make a homemade potion?
If you have unused bottles at home, it's time to make some craft to decorate your home for this creepy season by recycling those unused bottles! I'm going to give you step by step DIY to show you how to make a Halloween homemade potion decoration in a jar to bring more Halloween spirits to your room! You going to need a paintbrush, paint, or food coloring (any color you want your potion to be, but I recommend you to use some dark color like black, navy blue, or deep maroon), mini skull charms (you can get it from online shopping site or any local craft/art store), Halloween bottle potion labels (you can get the free printable), and of course bottle.
Step 1 – Clean your bottle.
Step 2 – Put your mini skull charms inside the jar.
Step 3 – Fill your jar with water, drop some paint or food coloring into the water and stir to give the water a murky color effect.
Step 4 – Stick Halloween bottle potion labels to name your potion bottle.
---
More printable images tagged with: