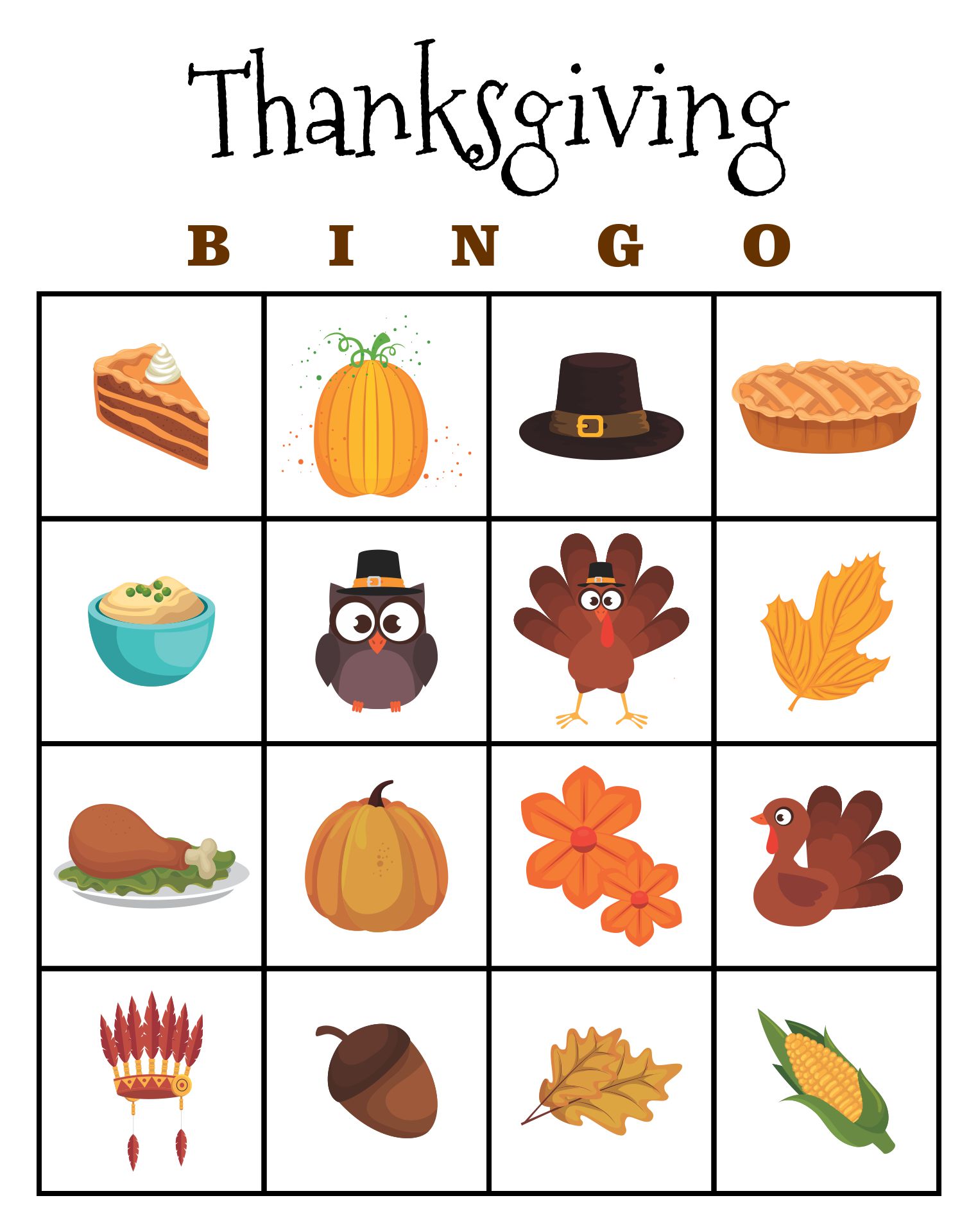 What are some fun Thanksgiving games?
During Thanksgiving, the whole family will come together to celebrate this special day. Besides having dinner together, in general, Thanksgiving is also synonymous with games that can be played by all ages. Starting from children to adults, they will usually enjoy Thanksgiving Day by playing games. Here's a fun Thanksgiving game:
Turkey trot.

Turkey hunt.

Mini pumpkin hunt.

Playing football.

Thanksgiving bingo.

Thanksgiving words jumble.

Board games.

Dress up games.

Hide and seek.

Thanksgiving Mad Libs.
How can I make Thanksgiving more fun?
Thanksgiving is a special moment to gather with family. When the house is crowded, of course you don't want to waste this opportunity and want to liven up the Thanksgiving atmosphere to be more fun.
Apart from playing games together, you can also do routines that are already owned by your family. For example, such as preparing meals together, decorating houses, and hunting Turkey.
In addition, Thanksgiving is also the right moment to remember our ancestors and understand the family tree. Besides being important for adults, it is also very important for children so that they are more familiar with their origins.
What do you do on Thanksgiving morning?
After spending Thanksgiving night together with delicious foods, in the morning, of course, there are already activities waiting for you. Namely playing games and cleaning the house.
After partying all night long, it is certainly an important thing to clean up after last night's party. Therefore, the morning is the perfect time before starting the next activity.
After that, you can return to continue the competitions that will be held on Thanksgiving day. For example, like the football flag, turkey trot, and so on.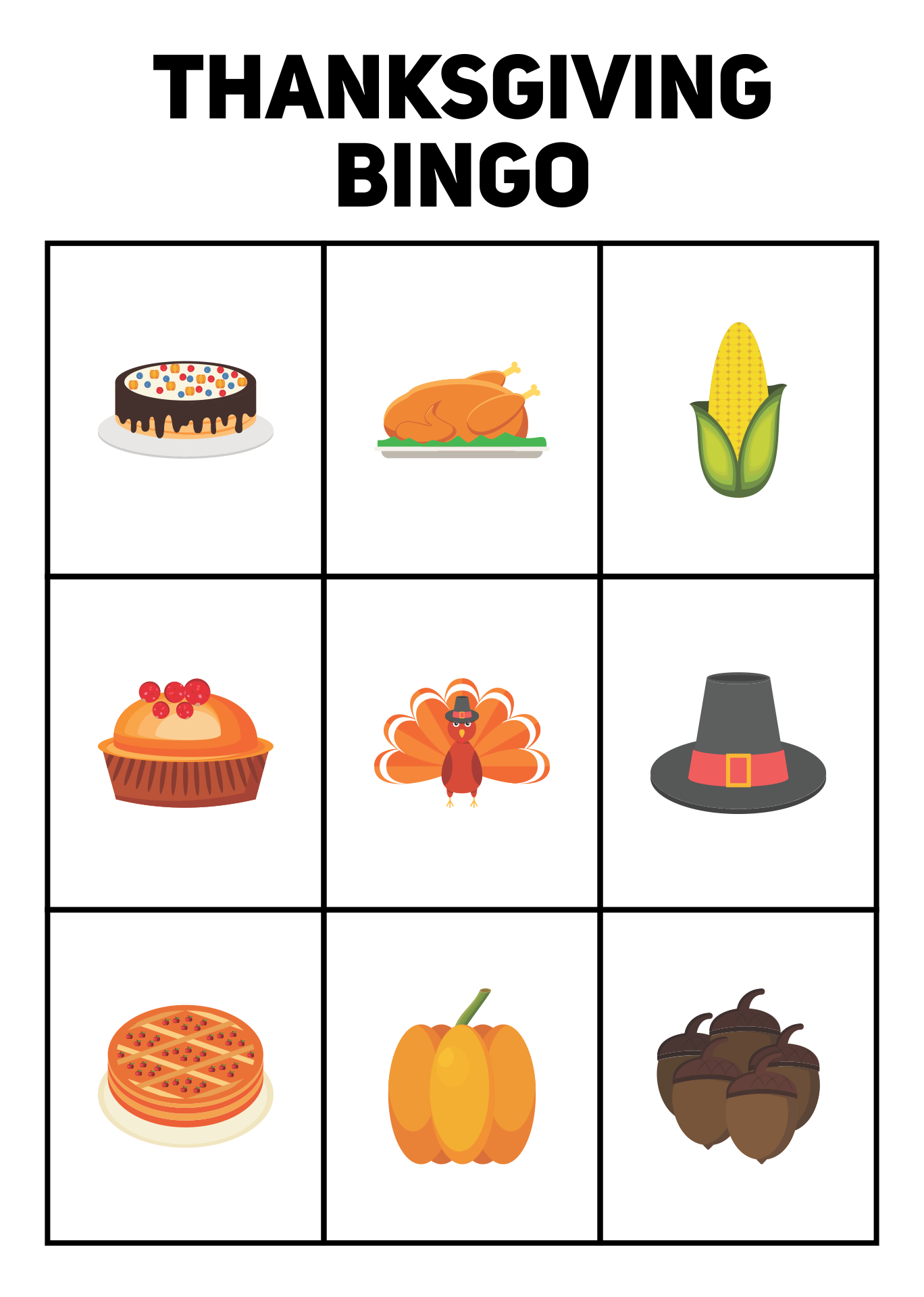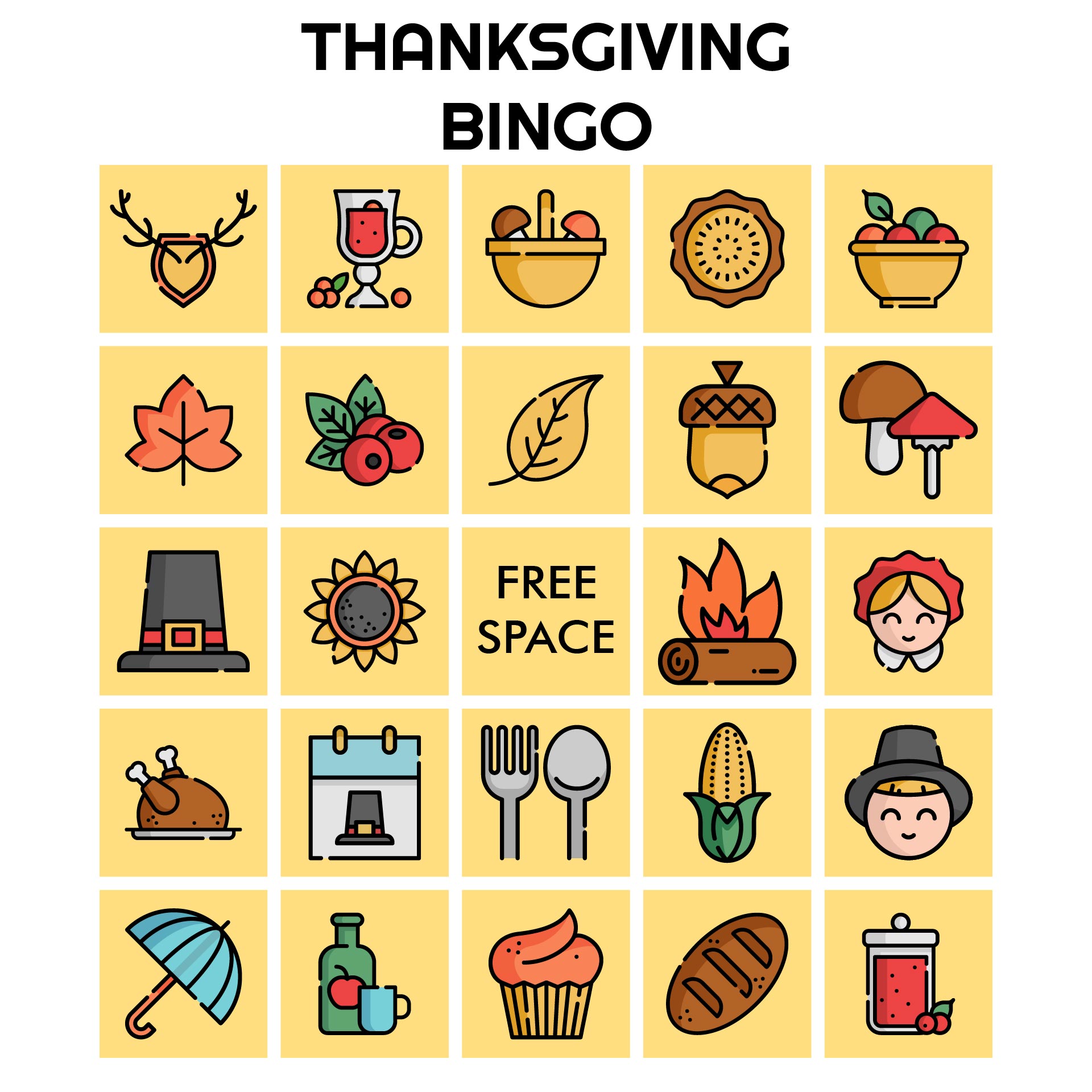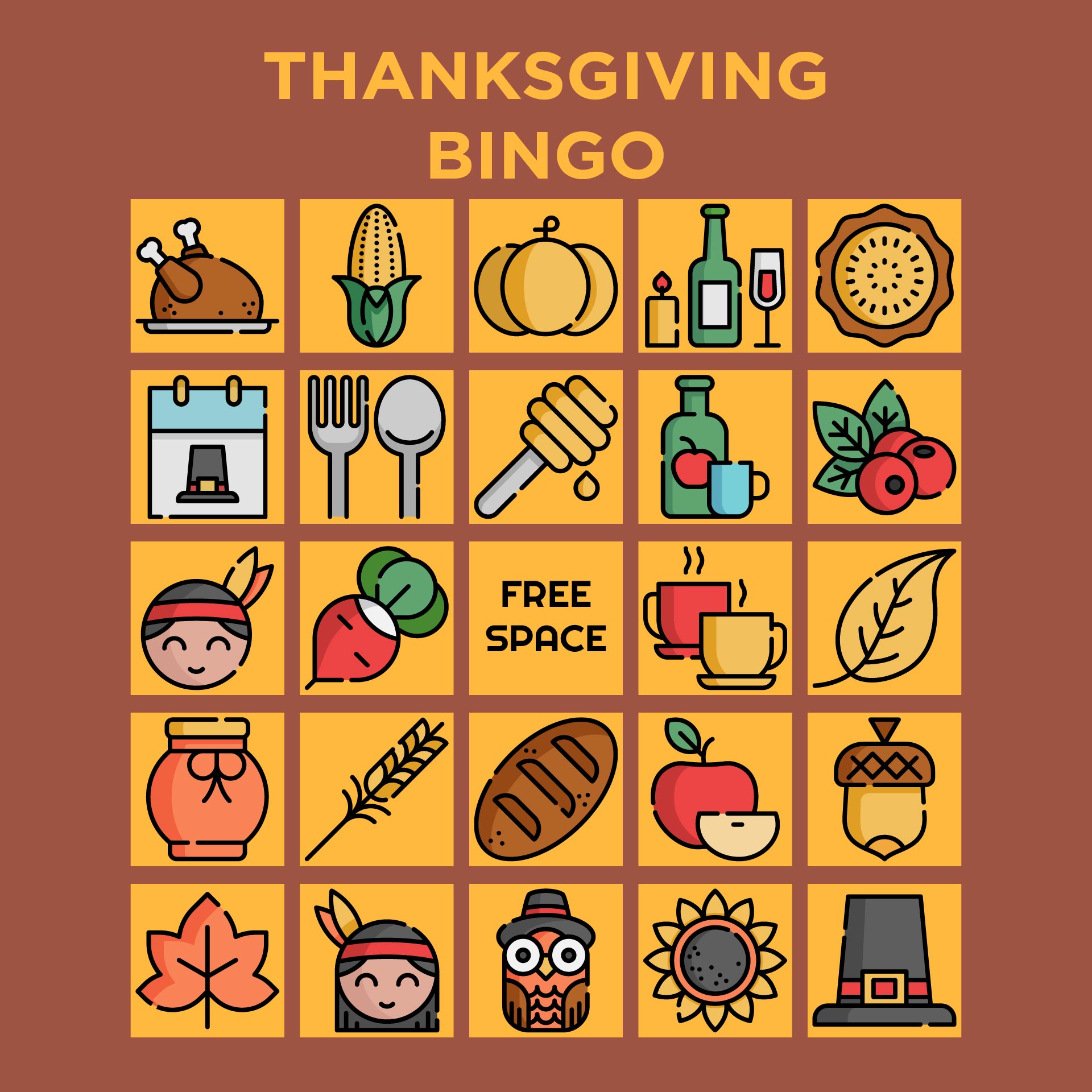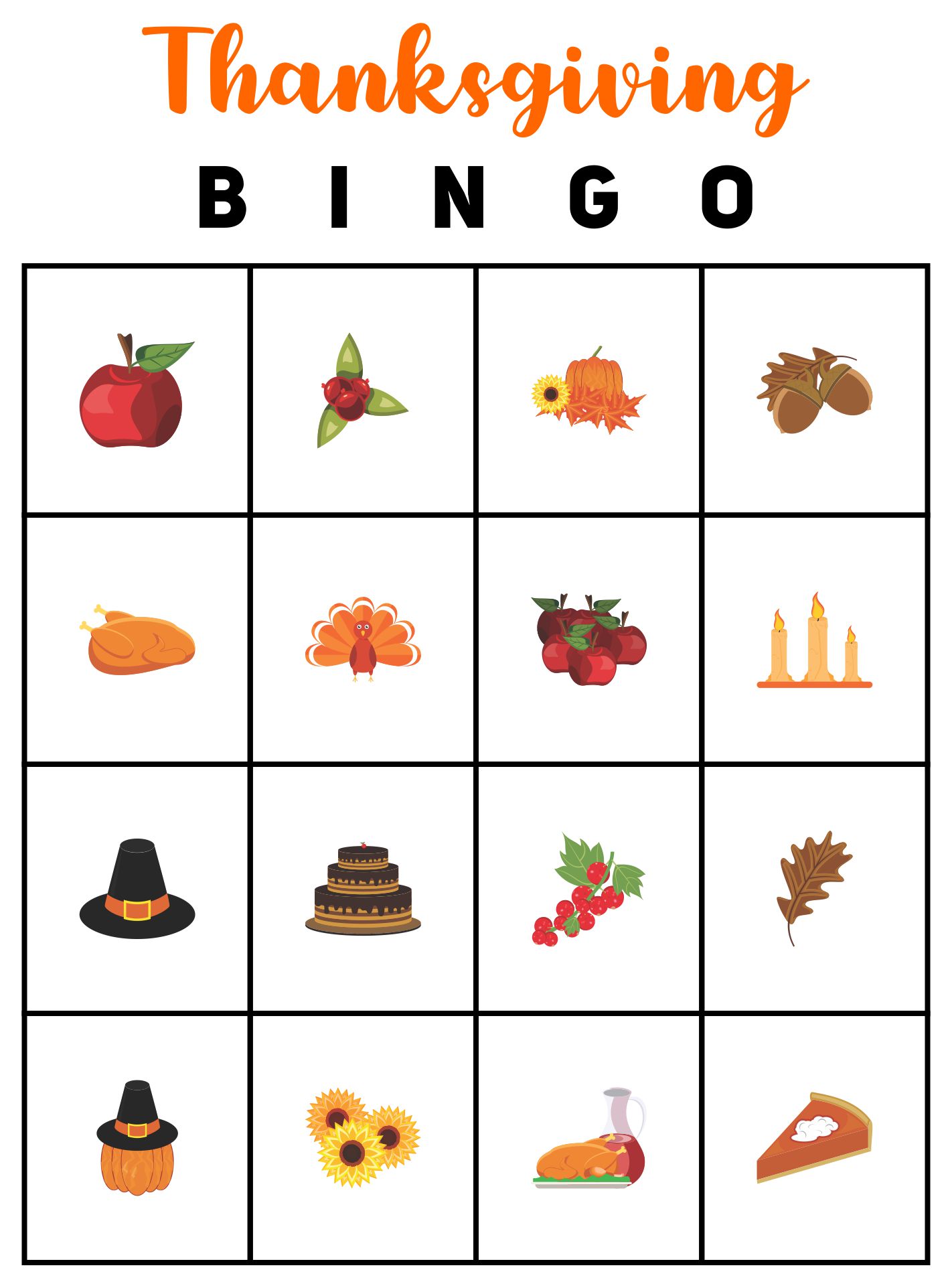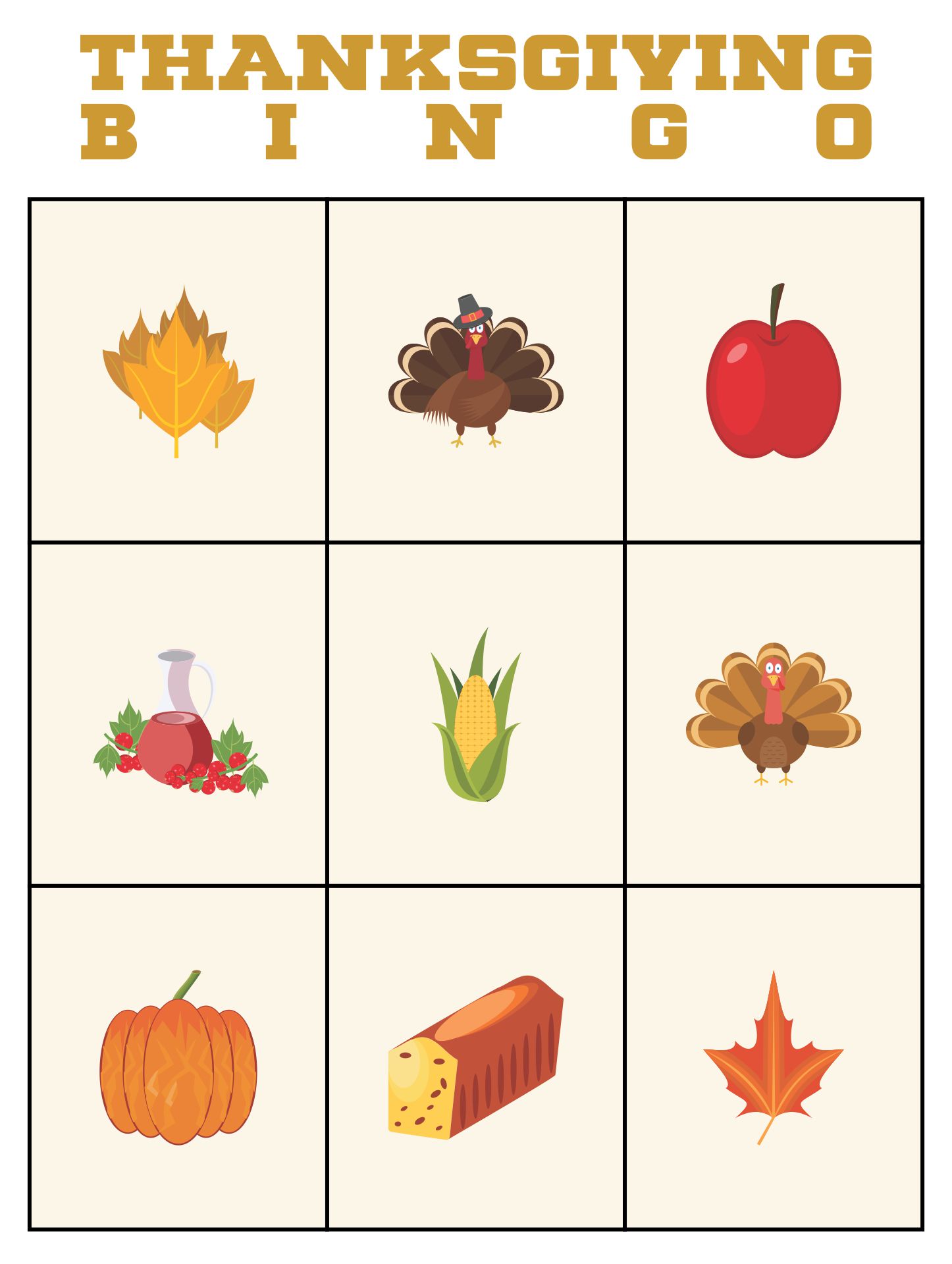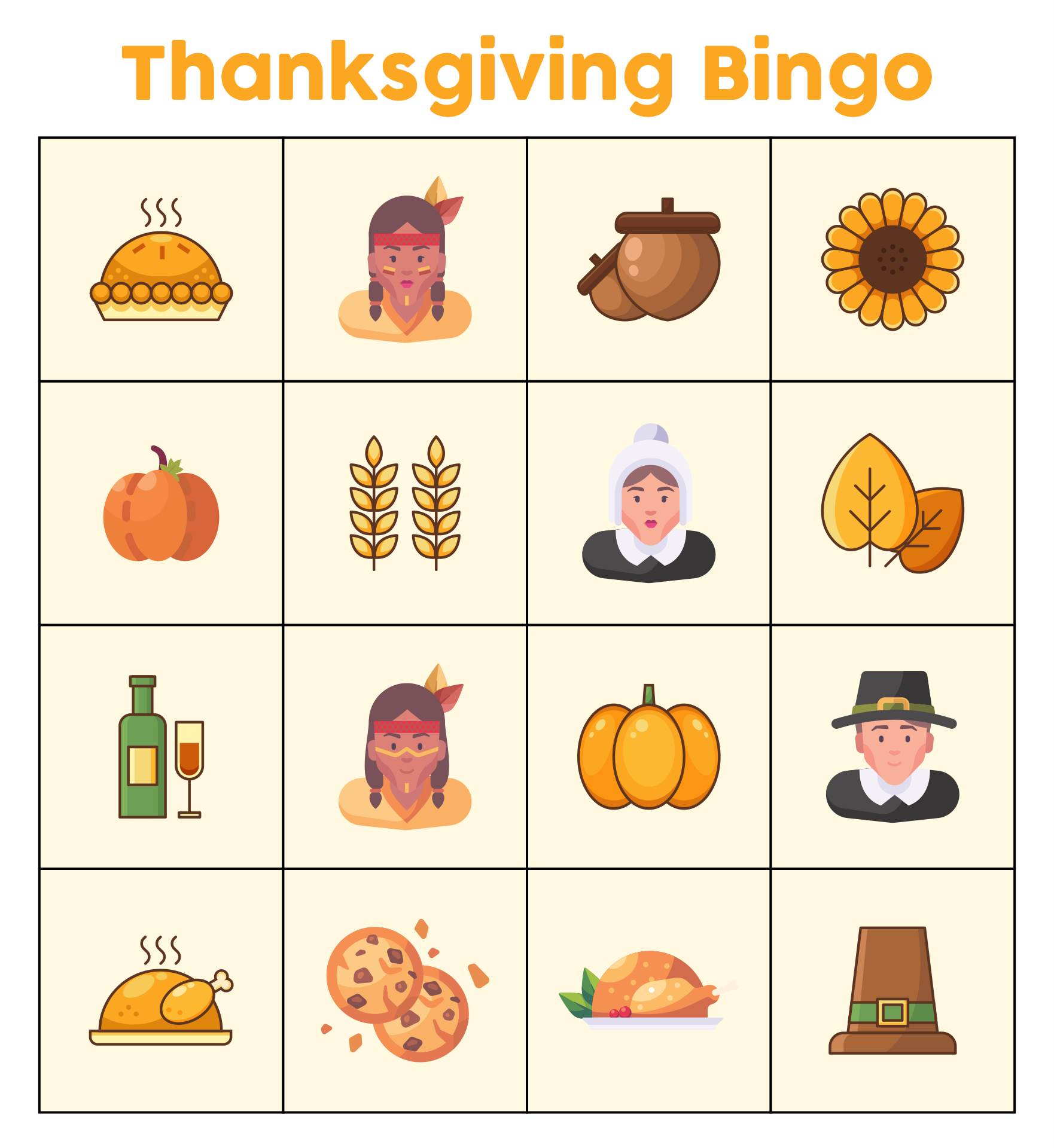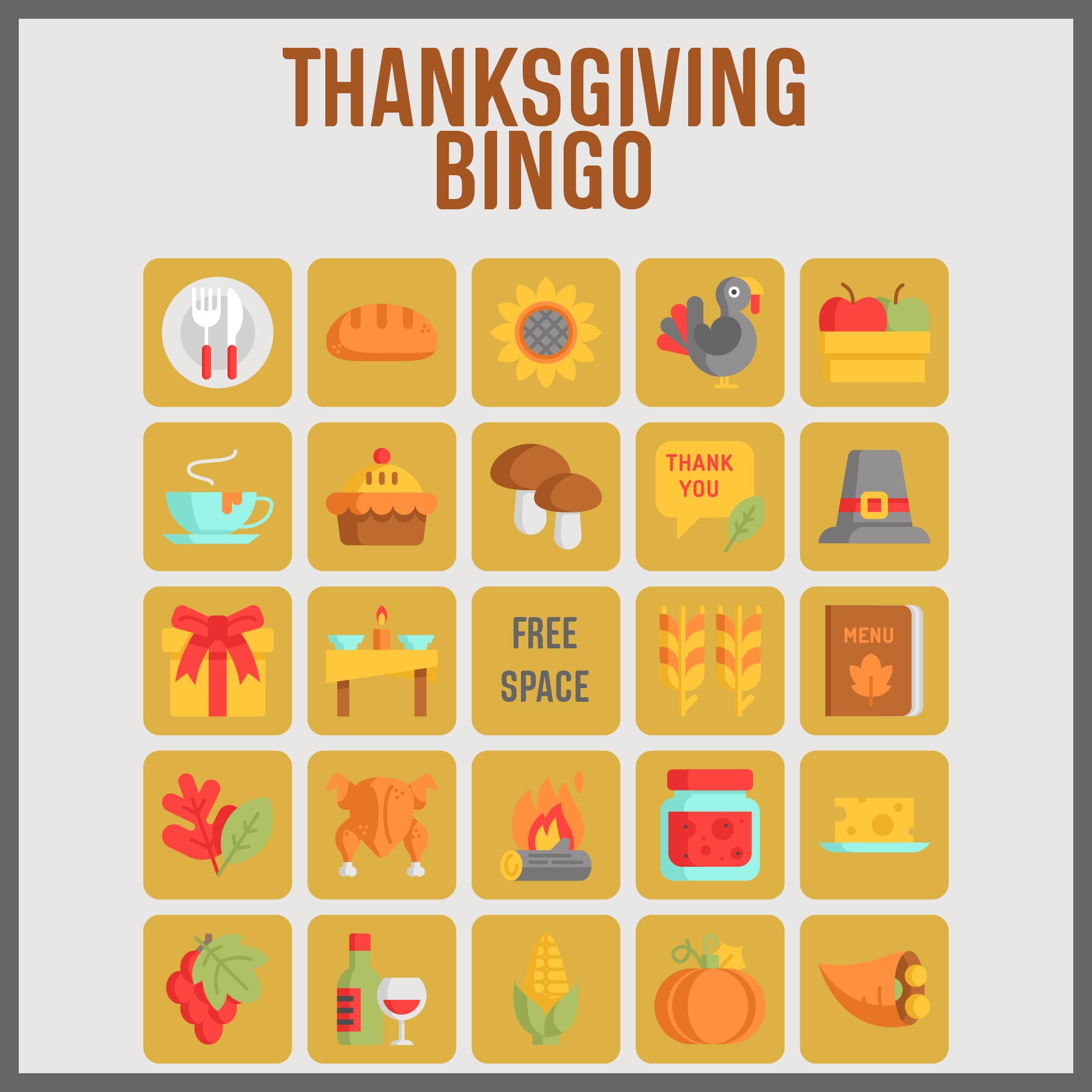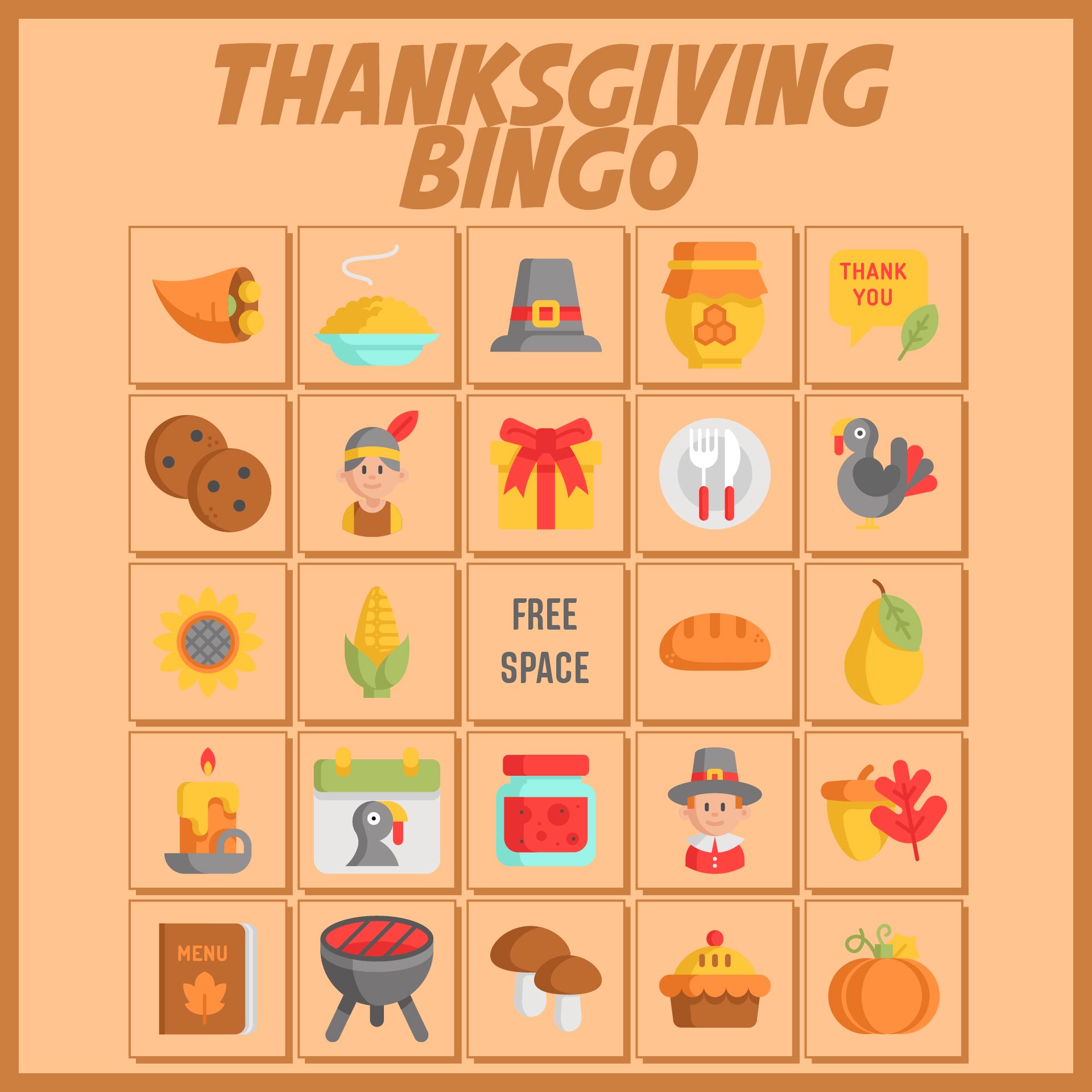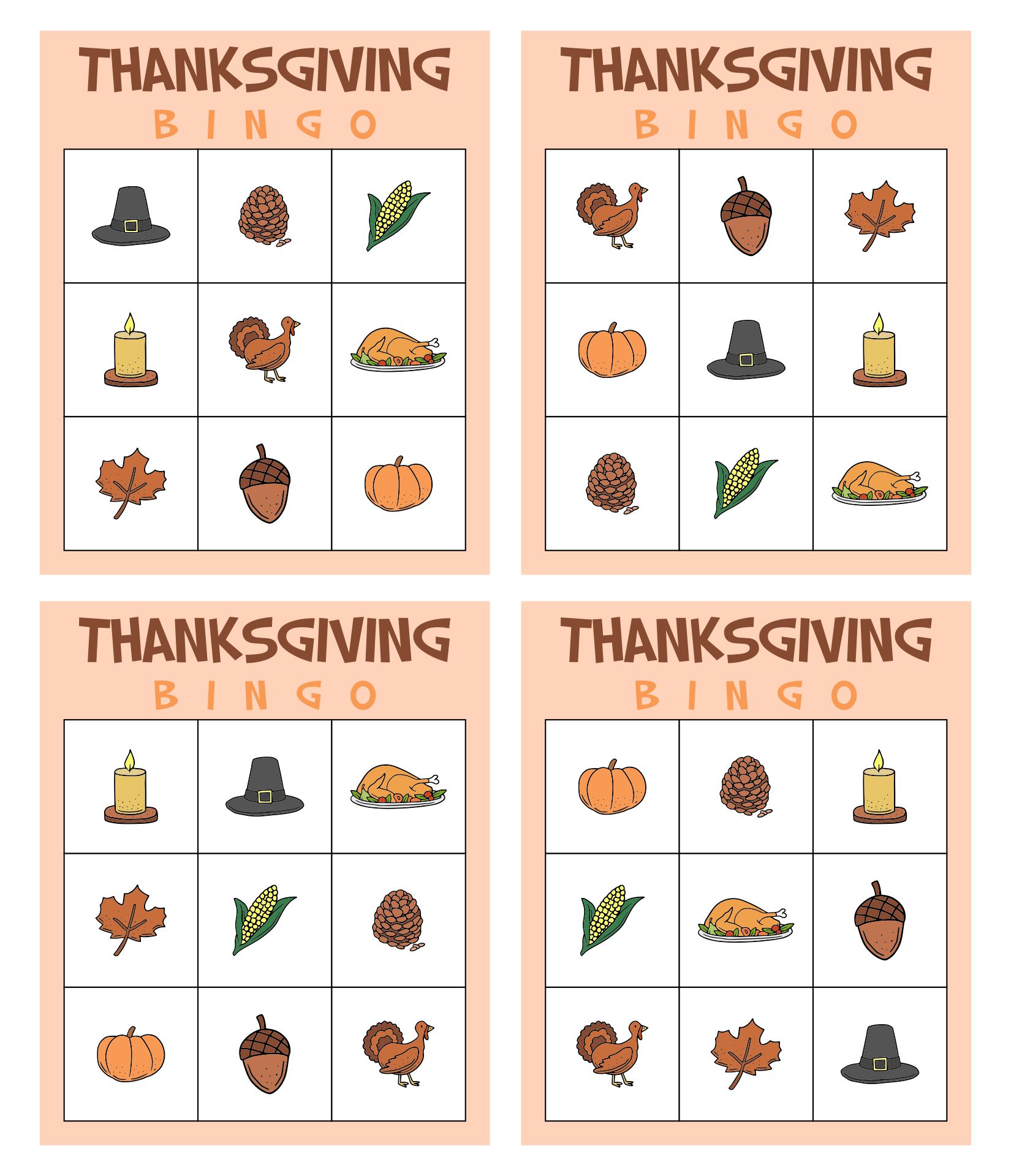 How do you play Thanksgiving Bingo?
Thanksgiving is always synonymous with time to gather with family and delicious food. In order to have more fun during the holidays, some games are needed to further strengthen the bonds between family members. One way is to play Thanksgiving bingo. Here's how to play Thanksgiving Bingo:
First, prepare a bingo card and a calling card in advance. Don't forget to choose according to the holiday theme, namely Thanksgiving bingo.

Pass each of the bingo cards to each player. Each player will have 25 cards.

Put the marker in free space.

Then, the game will start by calling the cards. If there is a match then you can mark it using a marker. This is until someone gets 'Bingo'.

Don't forget to give the winner some small gift as an achievement.
---
More printable images tagged with: