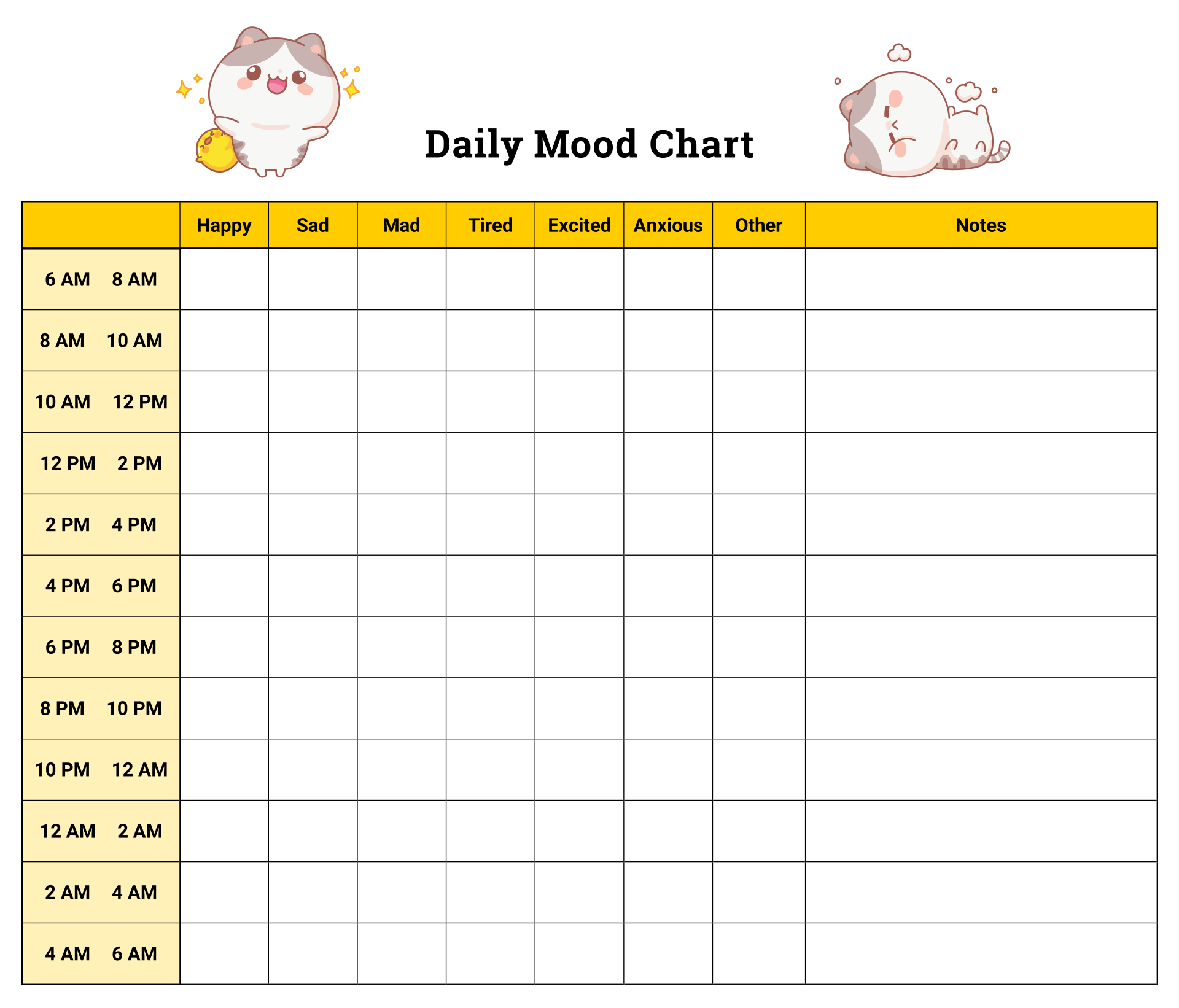 What Daily Mood Chart For?
Basically, a daily mood chart is to track what you feel during the day. Anybody can use the chart whenever they think of something that is bothering the emotion. The person who uses the chart has to be honest with the feelings they have like happy, sad, mad, tired, excited, anxious, and so on by writing the rate of the level. Some also write the new pattern of their behavior. After you have ranked the feelings you have, you must write what you do to combat the negativeness like what kind of medication you take or the activity you do.
What Should I Include in Daily Mood Chart?
The first thing you should include in the daily mood chart is the table. The table must include the date from 1 to 31 and the time AM and PM on the rows. For the columns, you can write the feelings from the happiest to the saddest. Some also write a specific emotion like happy, sad, frisky, anxious, tired, angry, and so on. The chart depends on your condition. You might as well include the hours you take sleep and body weight, along with the medication you take and exercises you do.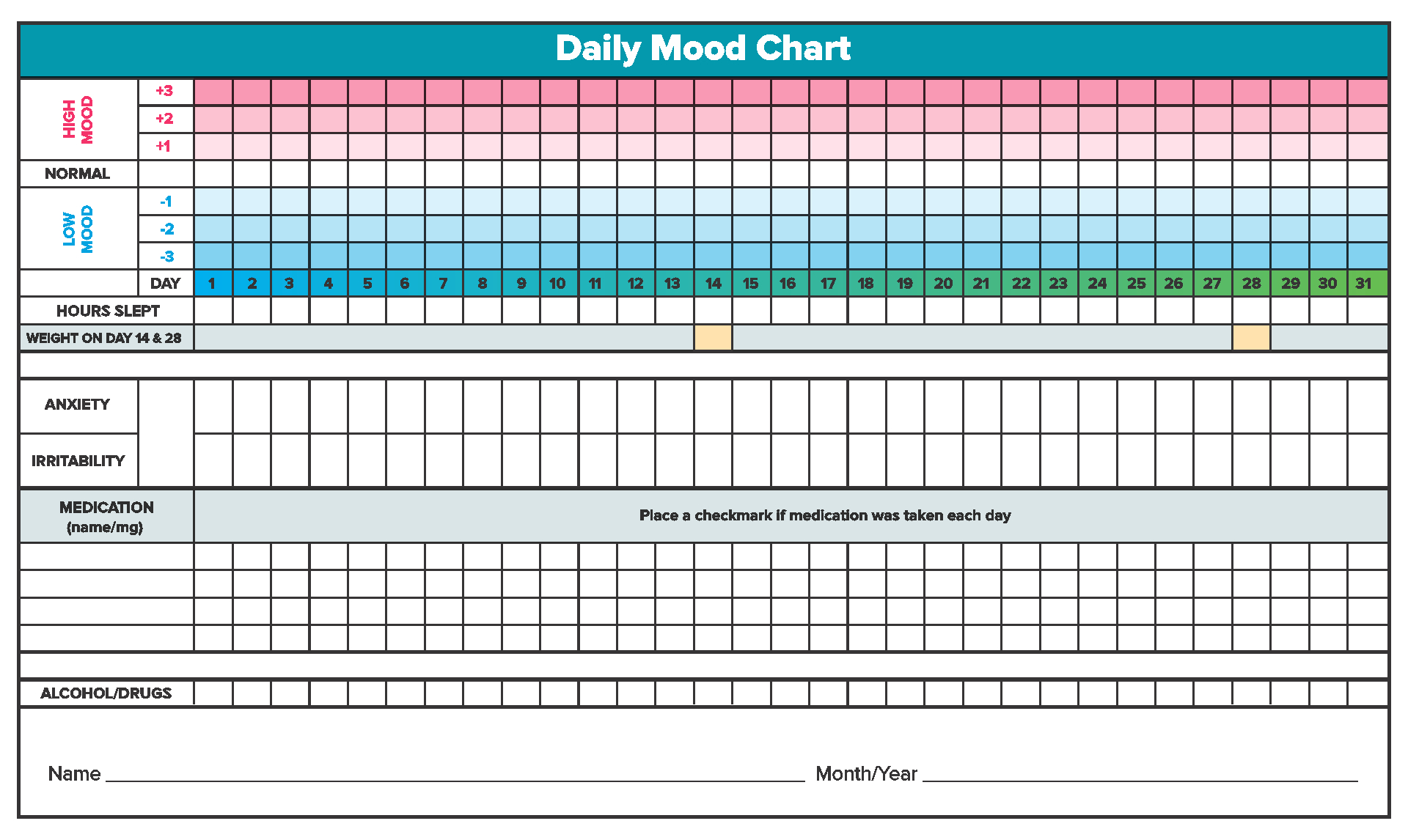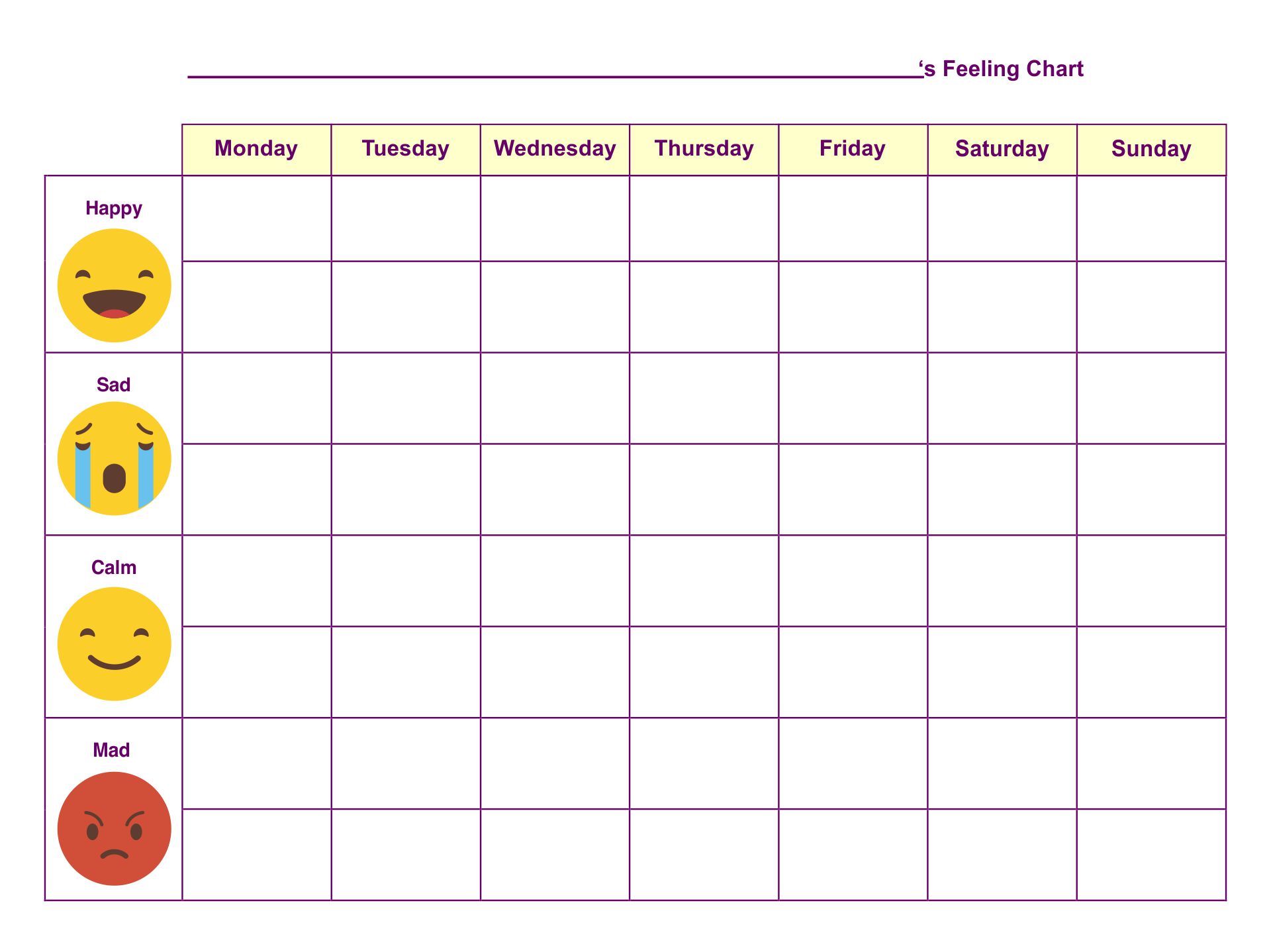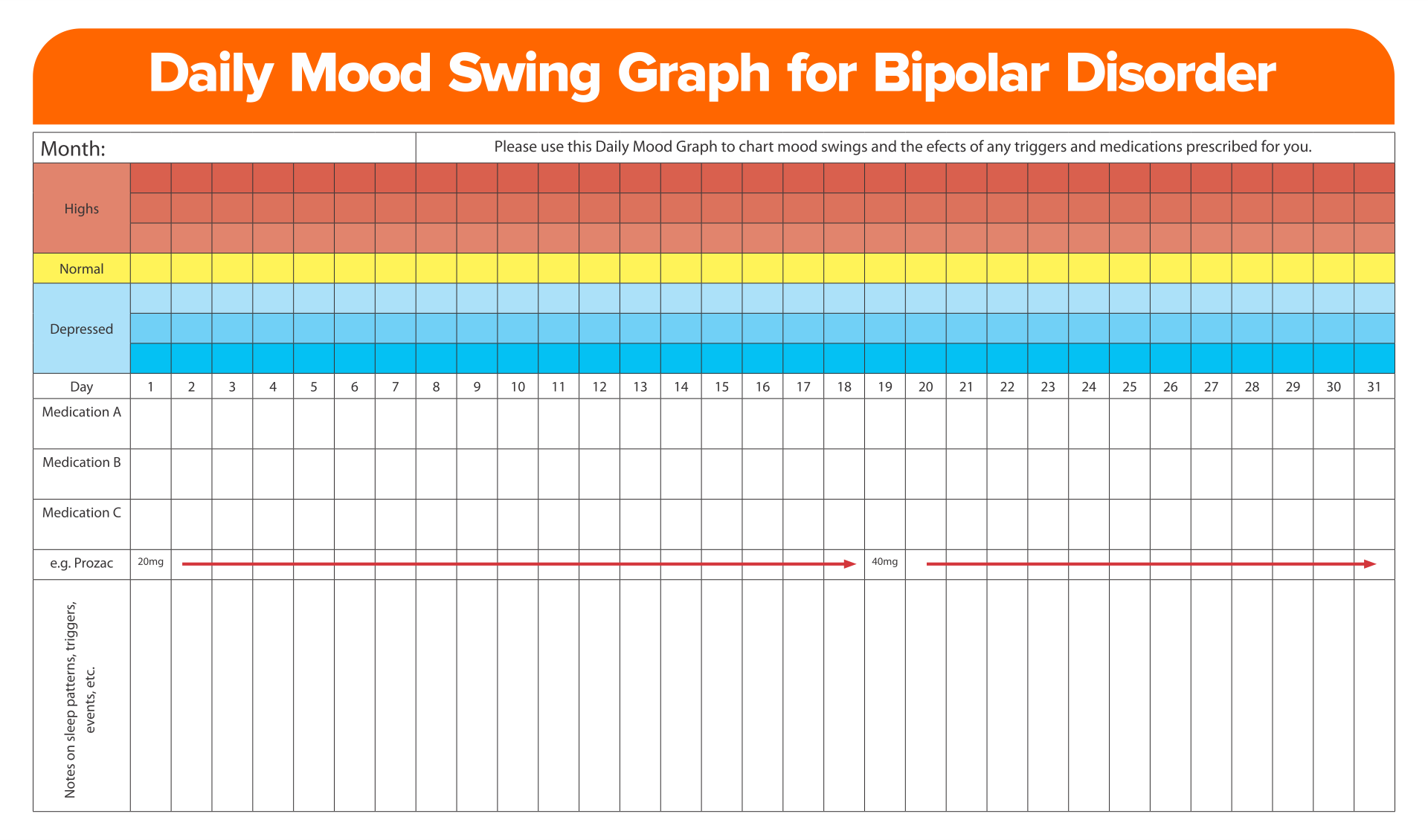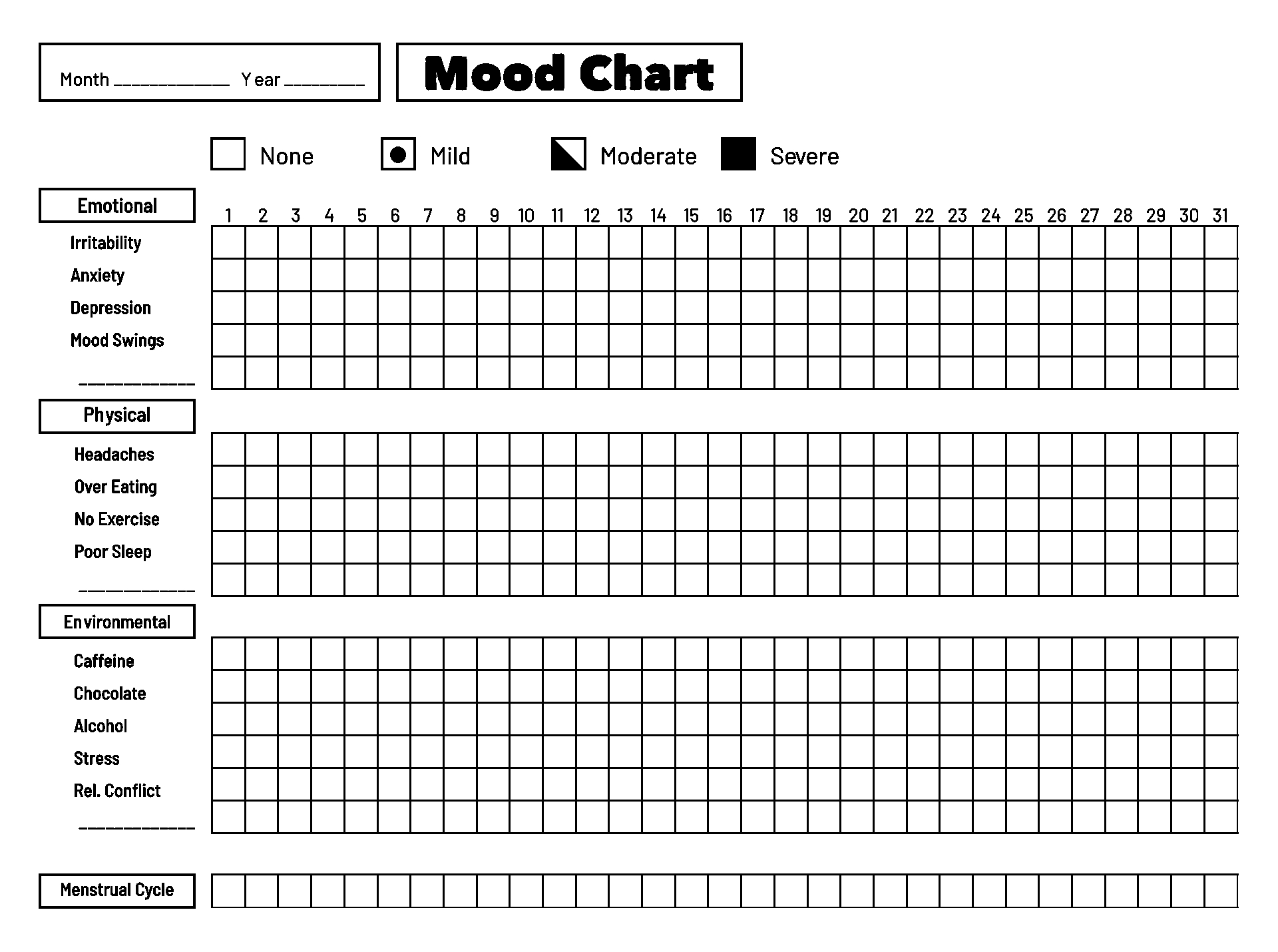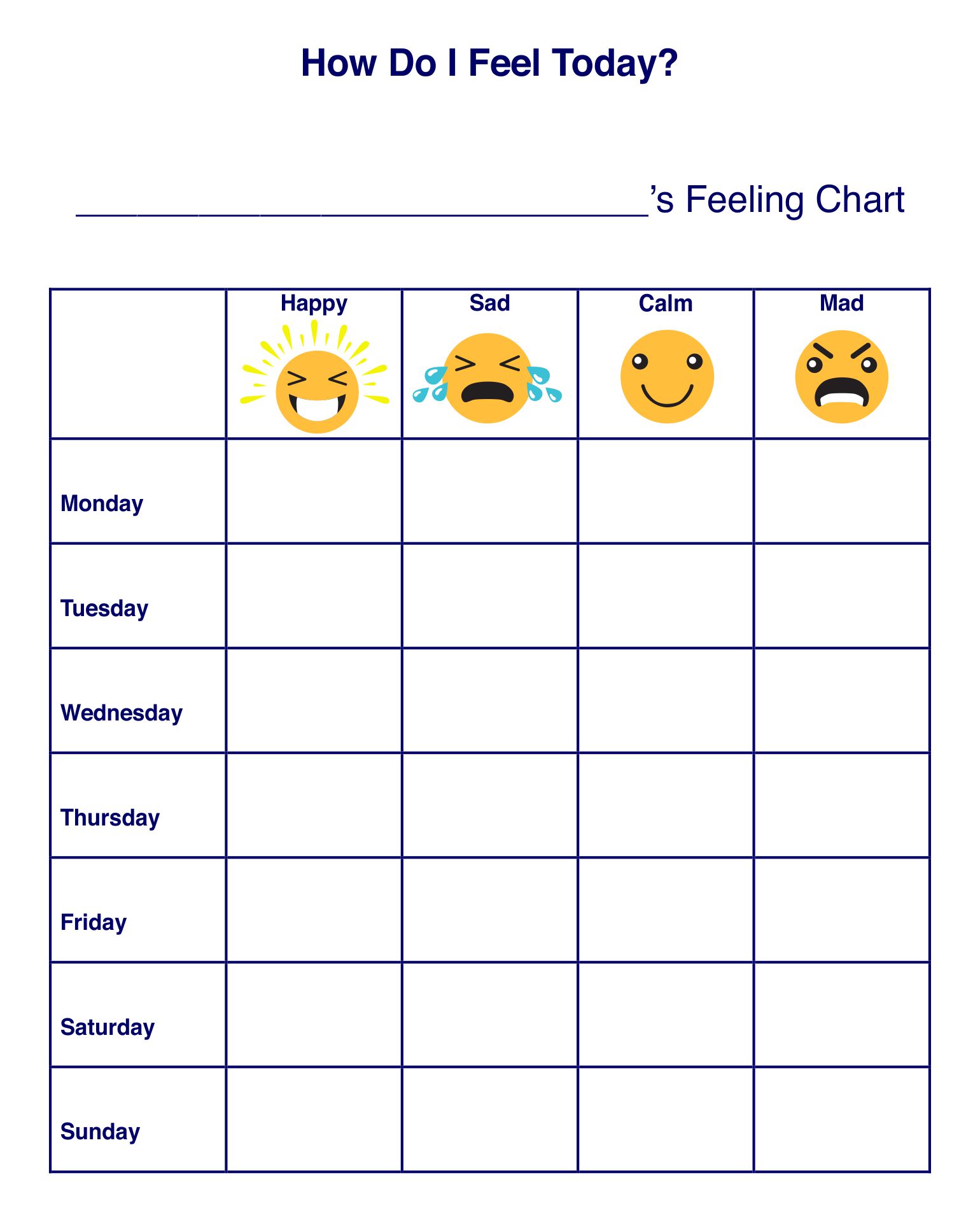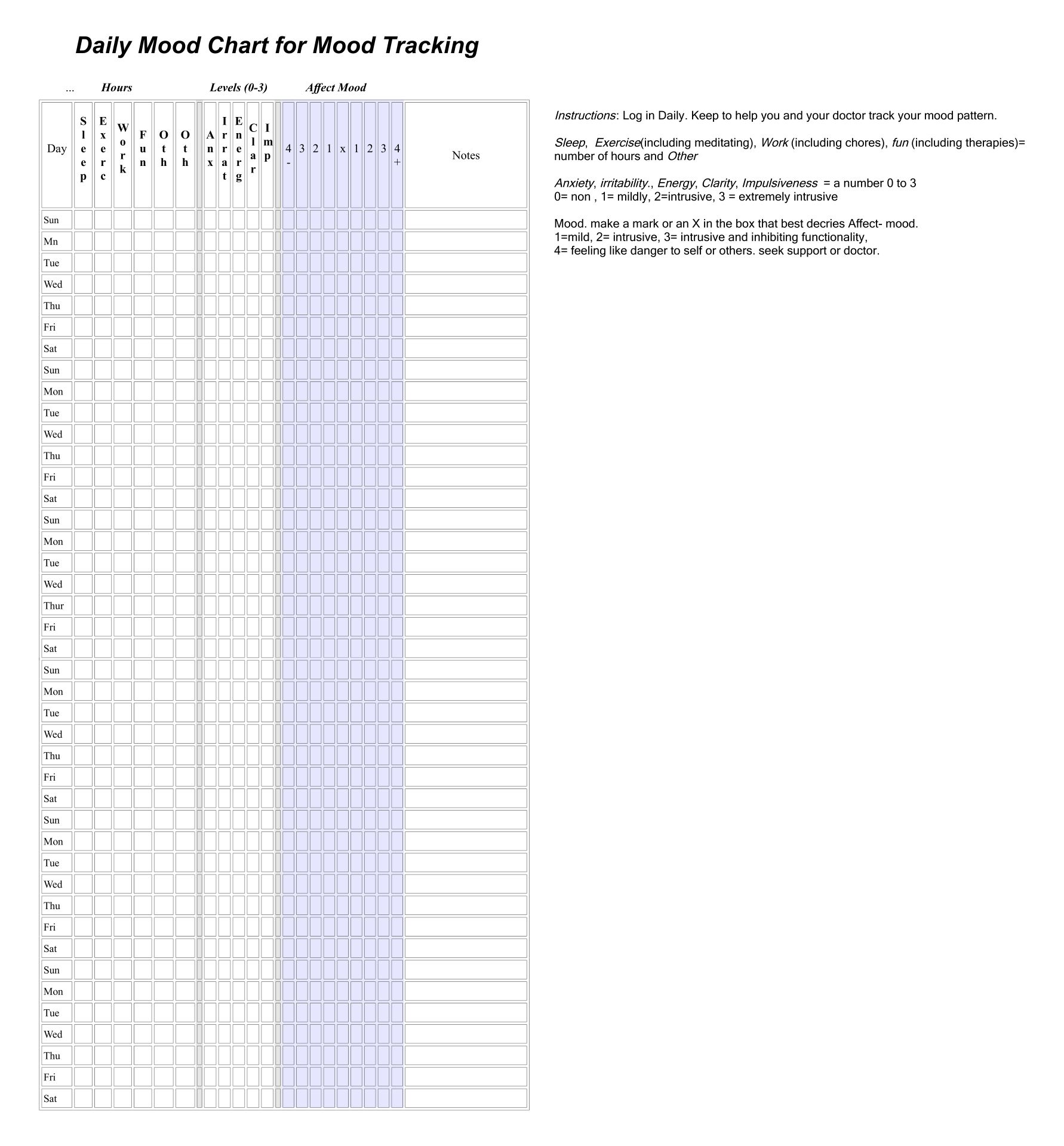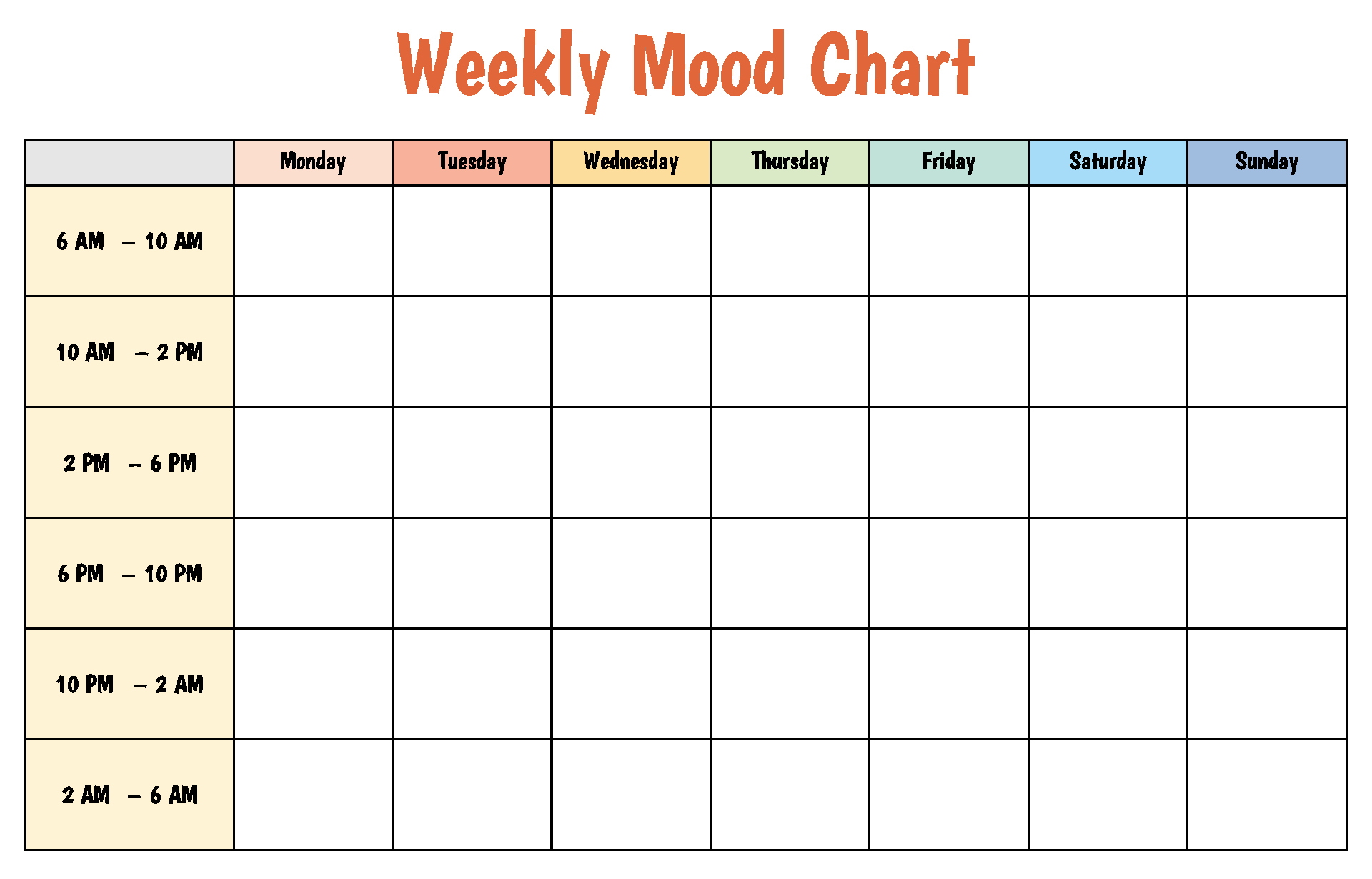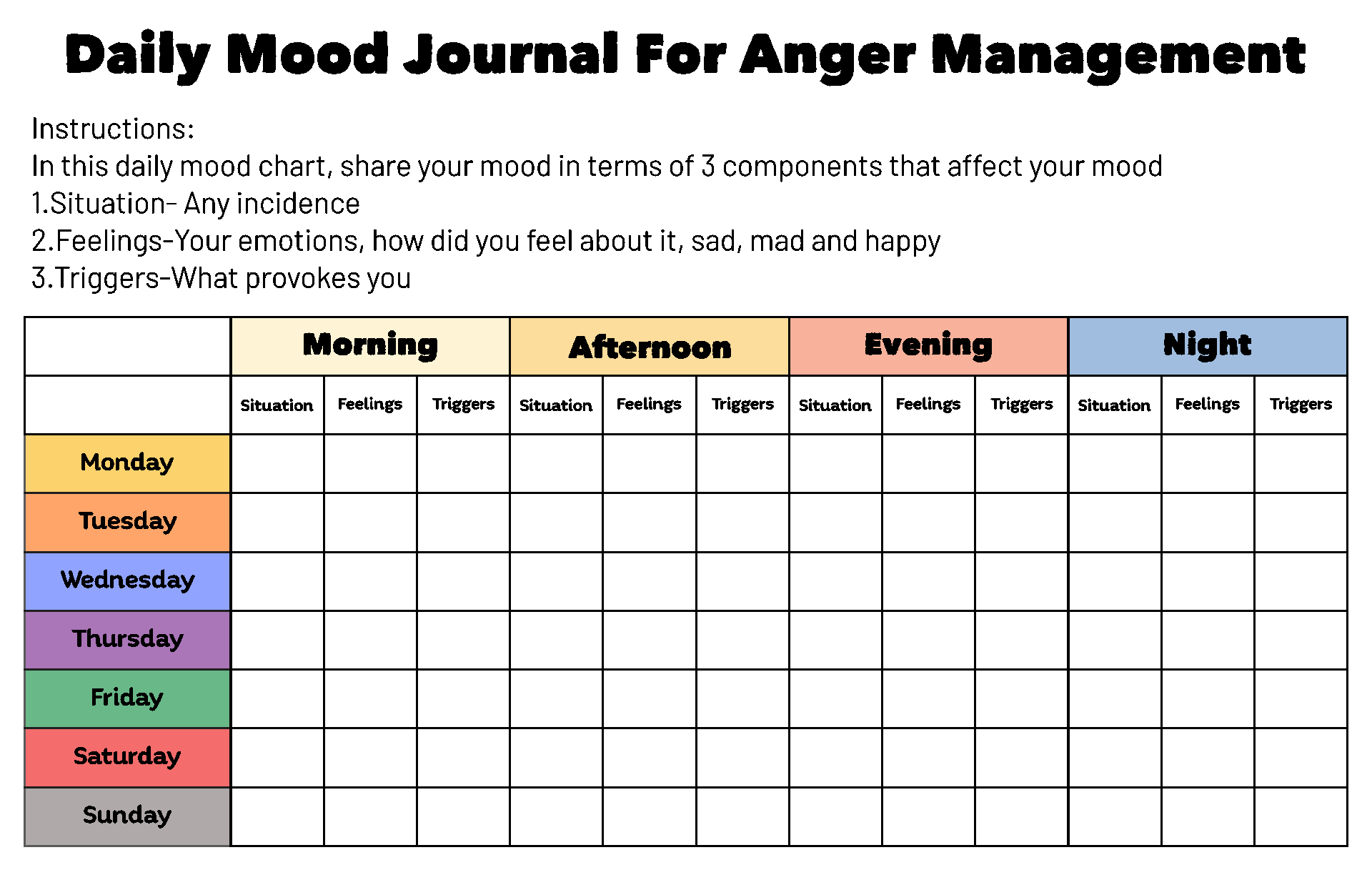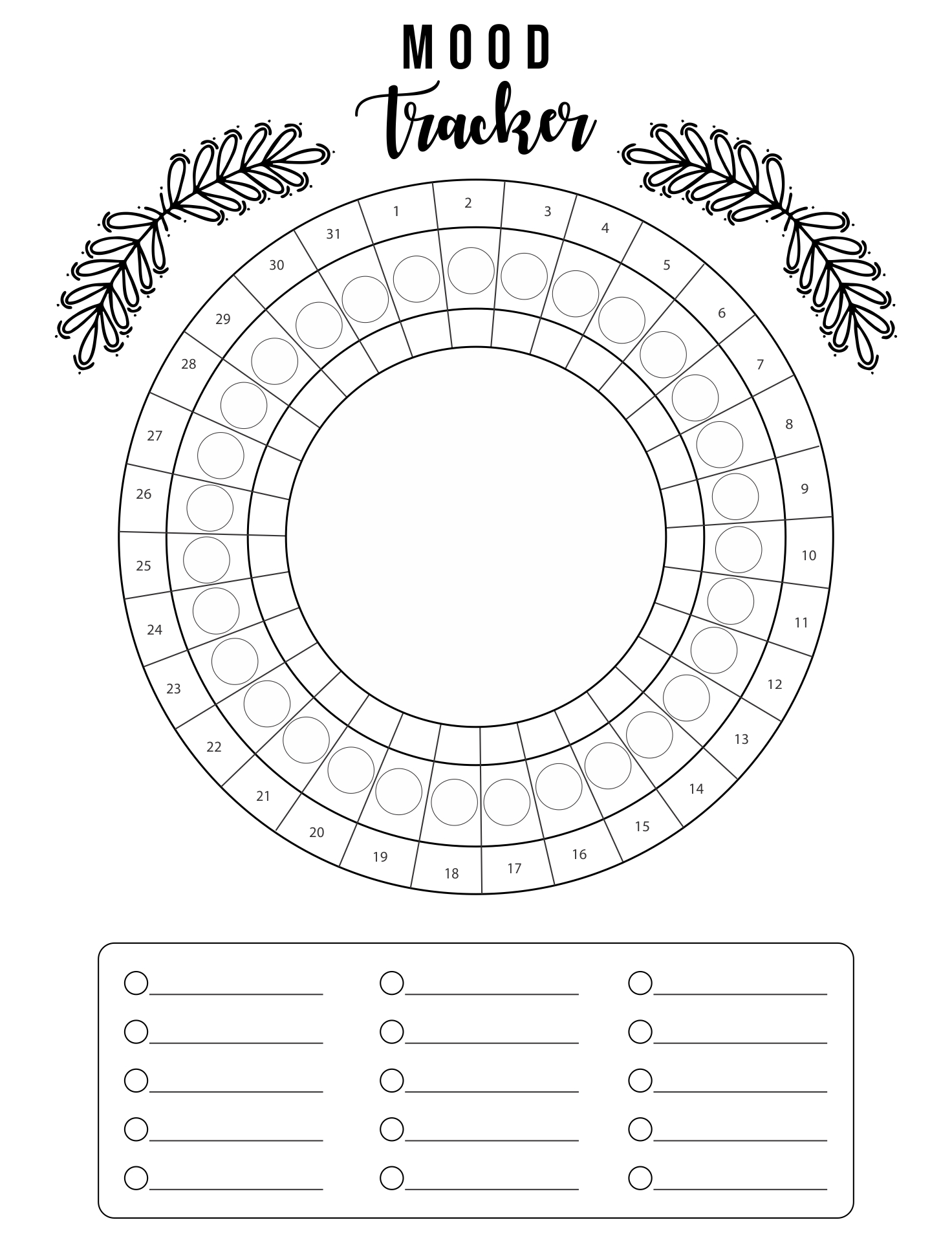 Who Can Make Daily Mood Chart?
Supposedly, the people who make the daily mood chart is an expert, like a psychologist or psychiatrist. They are the ones who know what to insert in the outline of the journal. But, these days, you can just search for a reliable journal about emotions and such on the internet, so some people who are usually mental health enthusiasts make the journal for their followers. There are also people who have a certificate for therapy. They make the journal in a very different way from each professor and expert. Still, you have to ask the people who know the measurements.
Where Can I Get Daily Mood Chart?
You can get a daily mood chart on the internet. There are a lot of people who are already aware of the importance of tracking your mood every day. You can find the chart on health websites, specifically the mental health section. You can get the chart for free because it is easy to make and important for everyone. These days, it is possible to install the application for mood charts on your phone, so you don't need to print the chart if that's your option.