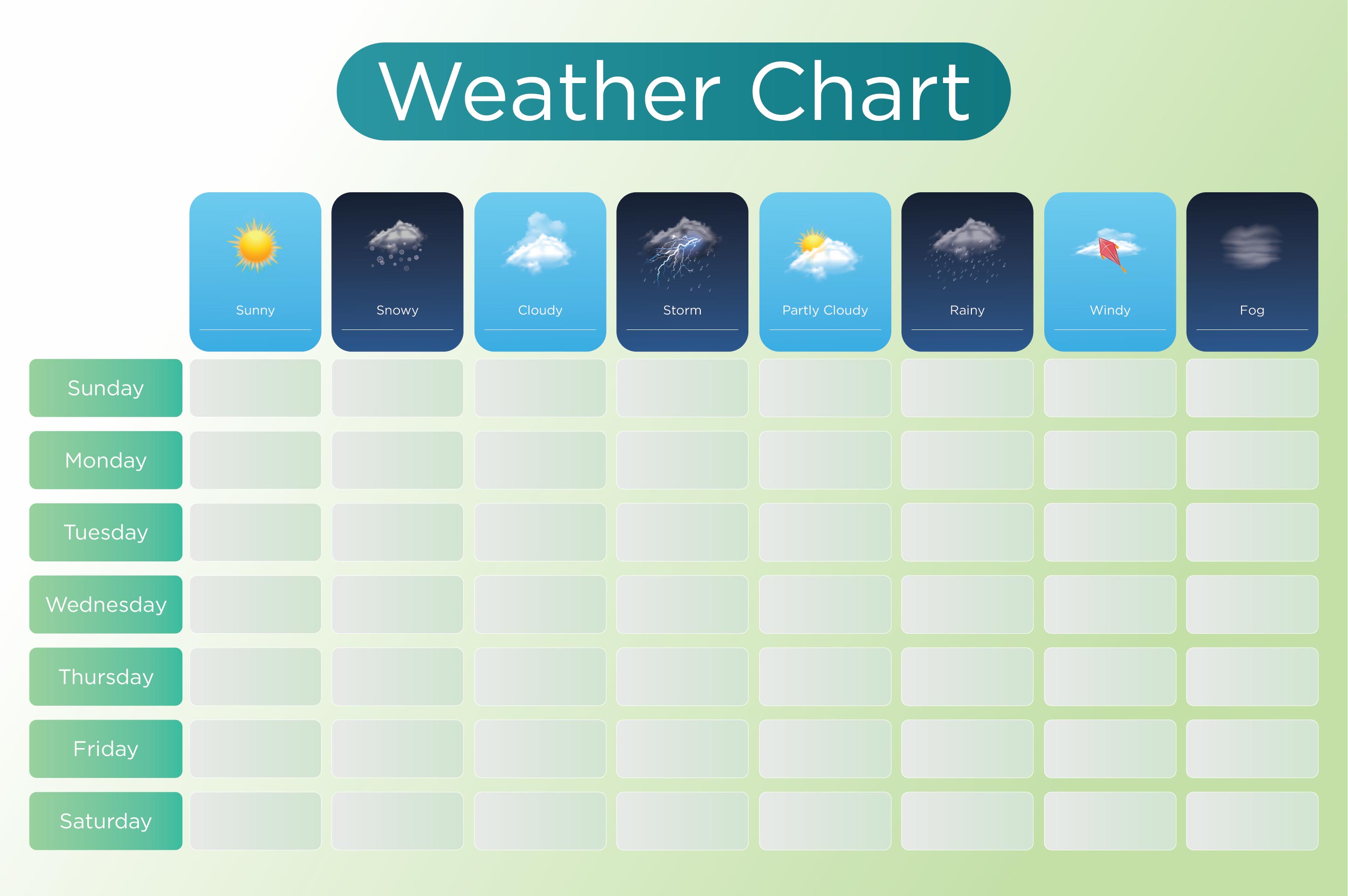 What is the Daily Weather Chart?
It is a chart used to record the day to day weather and temperature. The chart also serves as a journal you can look back to keep track of the weather. This chart is useful to help you remember the weather from day-to-day. It is also useful for you if you want to predict the weather for the next couple of days. Even though the weather is something that we don't know for sure. It is still nice to keep track of it.
Why do you introduce a Daily Weather Chart for children?
It is a fun activity to keep track of the daily weather. Having the kids record day to day weather also helps them to be more aware of the weather and their surroundings. Every day will give them a different experience. For example, they can record the temperature and compare it to how they feel. Do they feel cold or hot? They can also compare it with their moods. For example how they feel on a cloudy day compared to their moods on a sunny day. By doing this activity on a daily basis, they will understand the correlation between the weather and the temperature and how it affects their life.
How do you make a Daily Weather Chart?
You can make it easily using a free template you can find online. But you can also make it more personalized so it feels more like you. The process of making it is quite easy. You need to make a table for a week or a month and name the day. You just need to type the day and write the date manually later. Make the boxes big enough you can write the weather, the temperature, and additional notes. If you make the chart for children, you may also need to provide enough space for them to draw the weather such as the sun and clouds. Print the chart and put it on the walls so you can see it easily.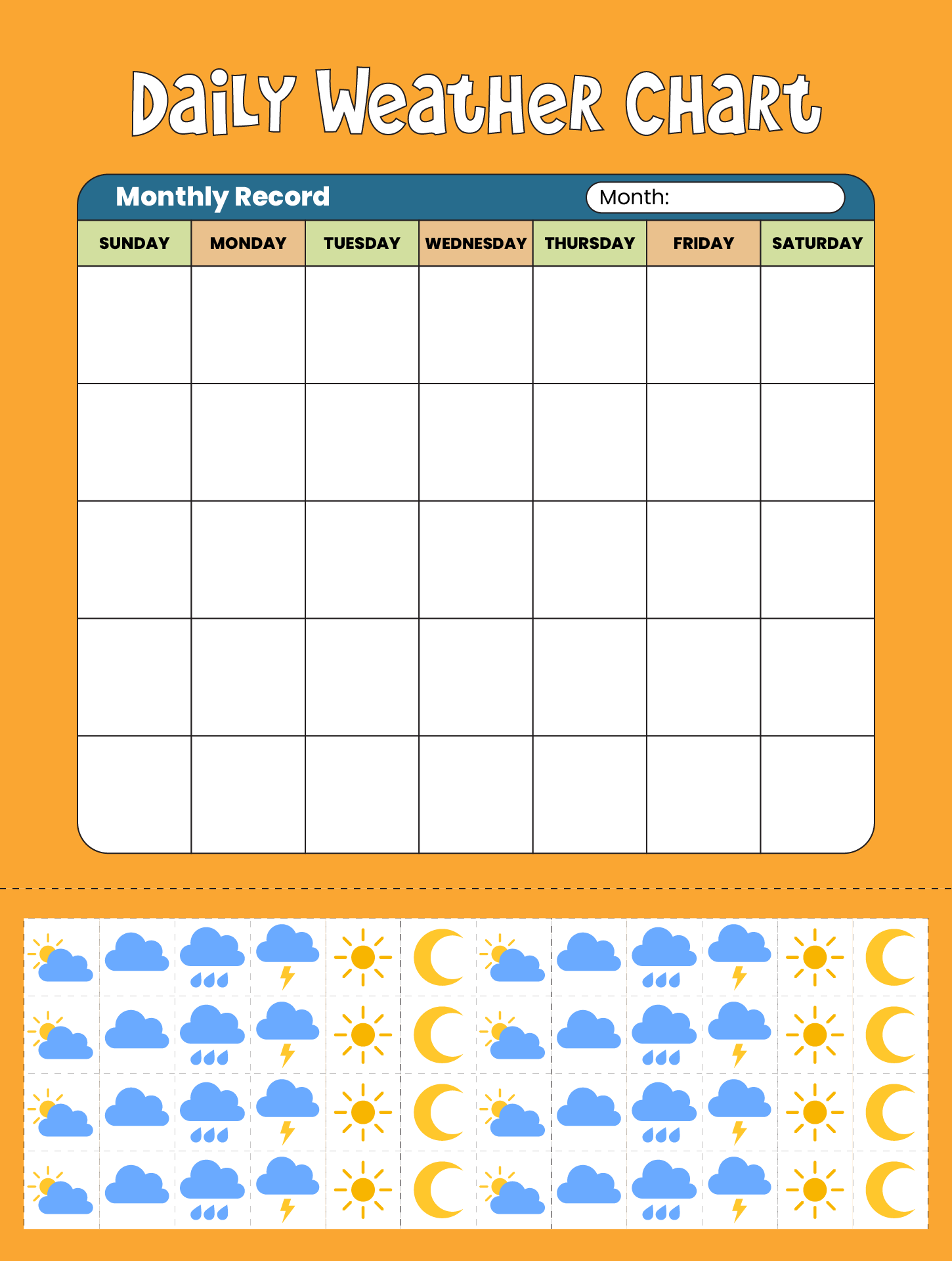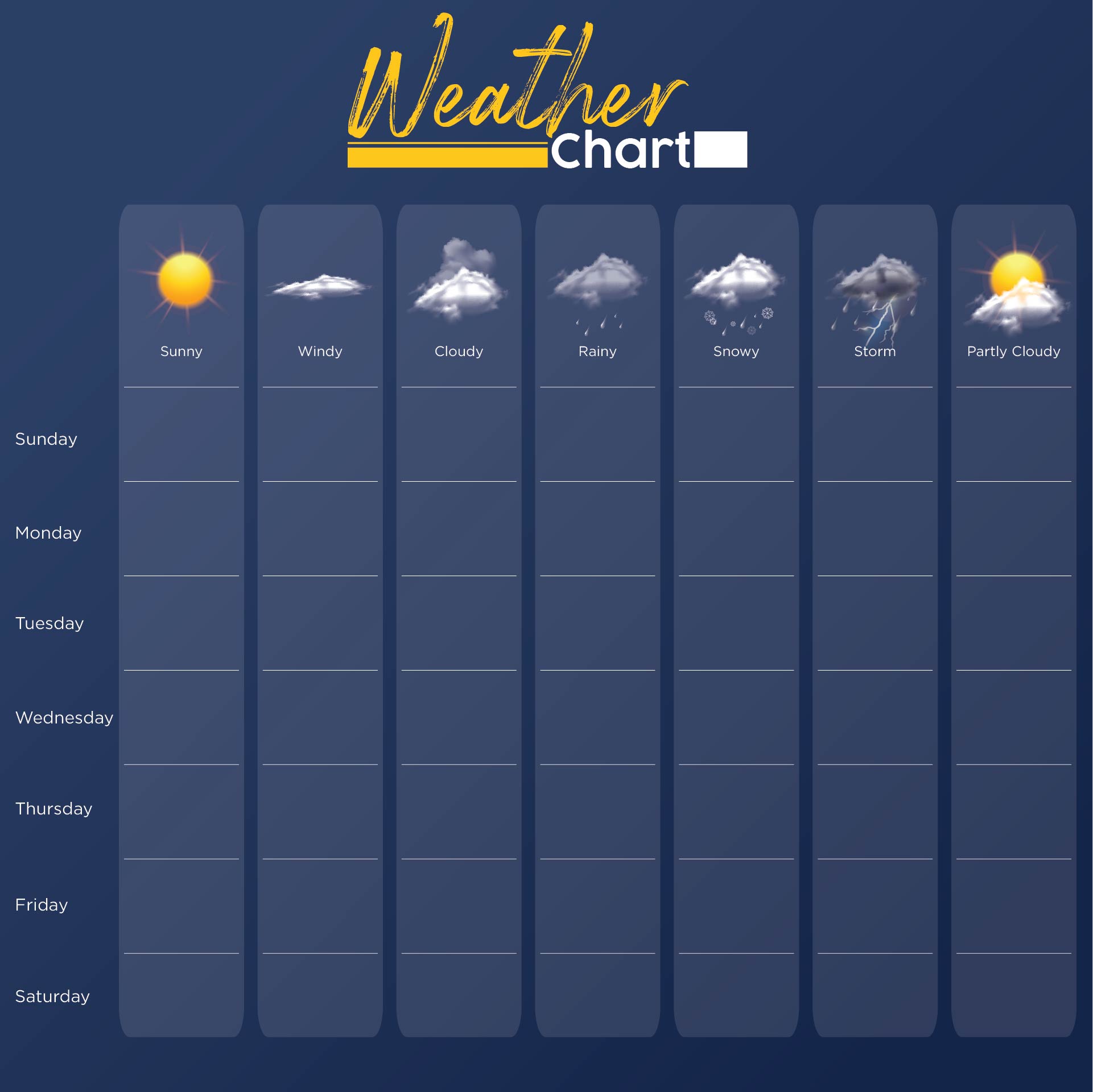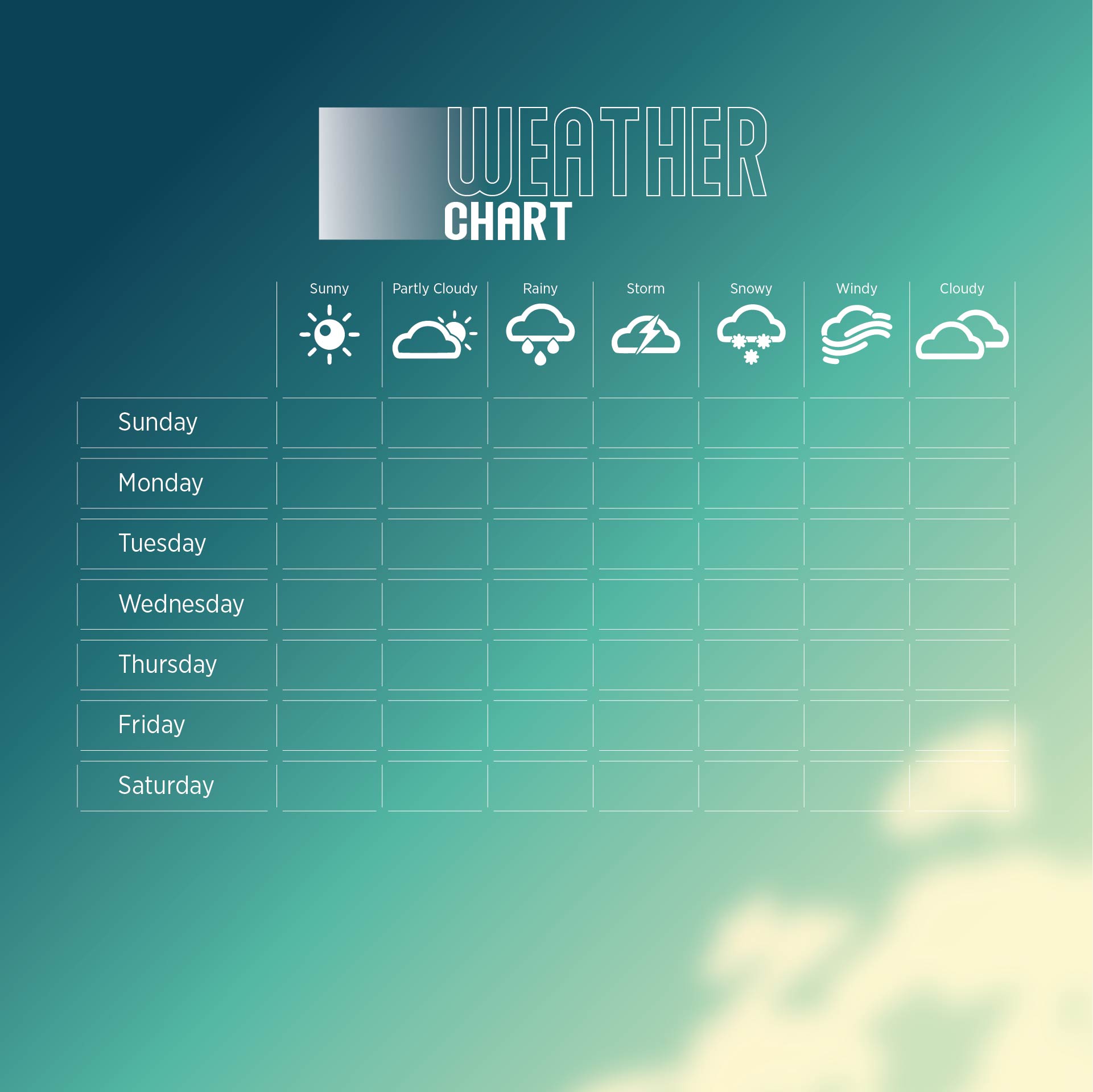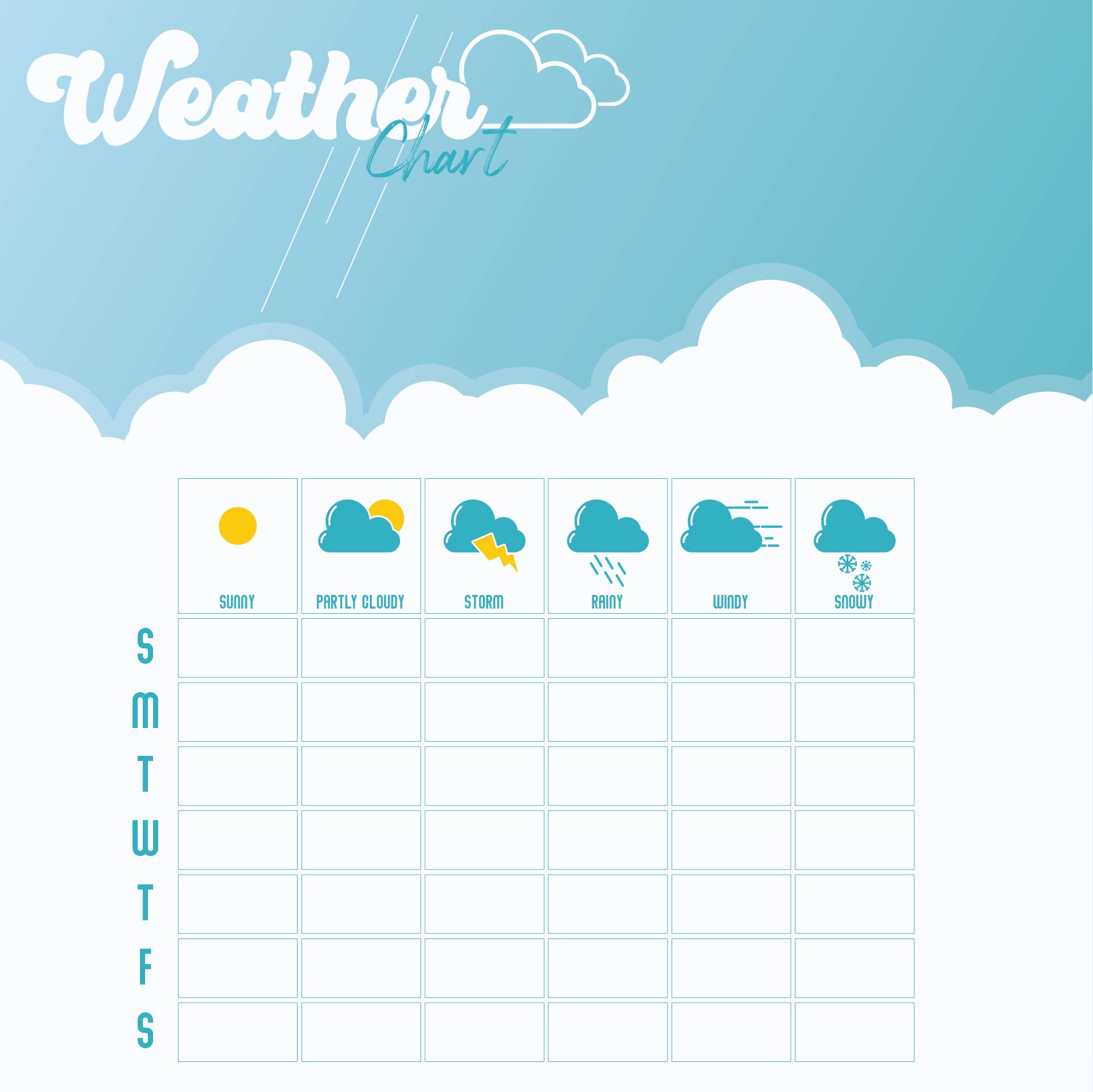 What do you put on a Daily Weather Chart?
One of the most important things to put on a weather chart is the day and date. Without them, the chart has no point. You need to record the weather for sure either it is sunny, cloudy, snowy, windy, or rainy, stormy, or the combination of two or more of the weather. You may as well record the temperature by the degree or you can use color codes for it.