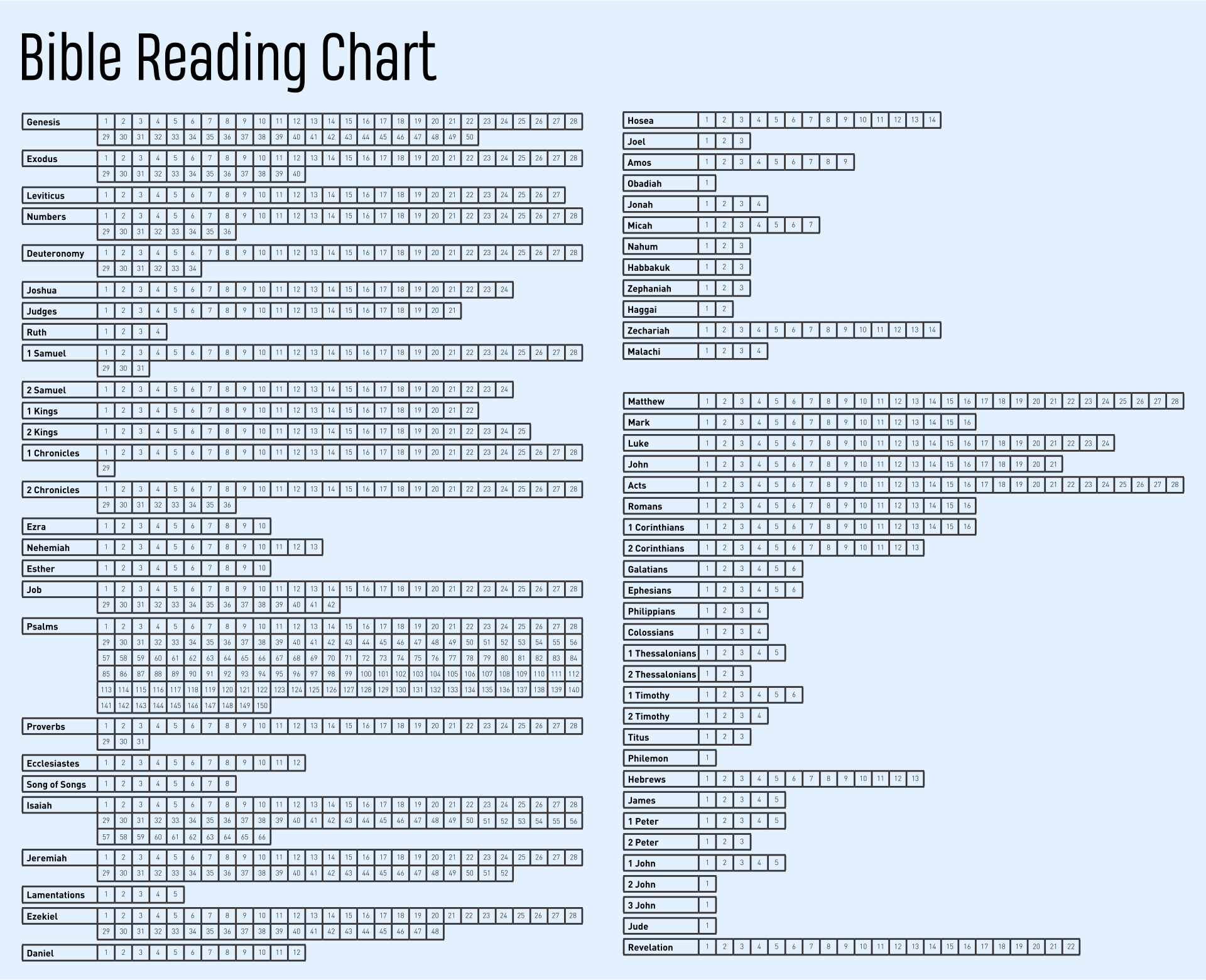 What Bible Reading Chart For?
Essentially, the bible reading chart to take our attention back to the readings in the bible that can make us strong. People use the reading chart to track their daily bible readings. It looks like a schedule and to mark the verses for the bible reading activity. You can also use the reading chart to get a consistent devotion towards the sayings in the bible. You can make it by yourself to make the new year resolution happens. But, some people generously give the chart to their friends. You can slip the chart inside the bible which is for a Christmas or birthday gift.
What Should I Include in Bible Reading Chart?
The most important part of the bible chart is the content. You can choose the theme for the content. For instance, it is the name of the book, the person, the event, or the sermon from the bible. Then, divide the characters into two sides, based on the old testaments and new testaments. Next, give some numbers of the verses. You can either make some circles or a list. Since this is for the sake of devotional reading, you must put the start date and the date finished of the reading.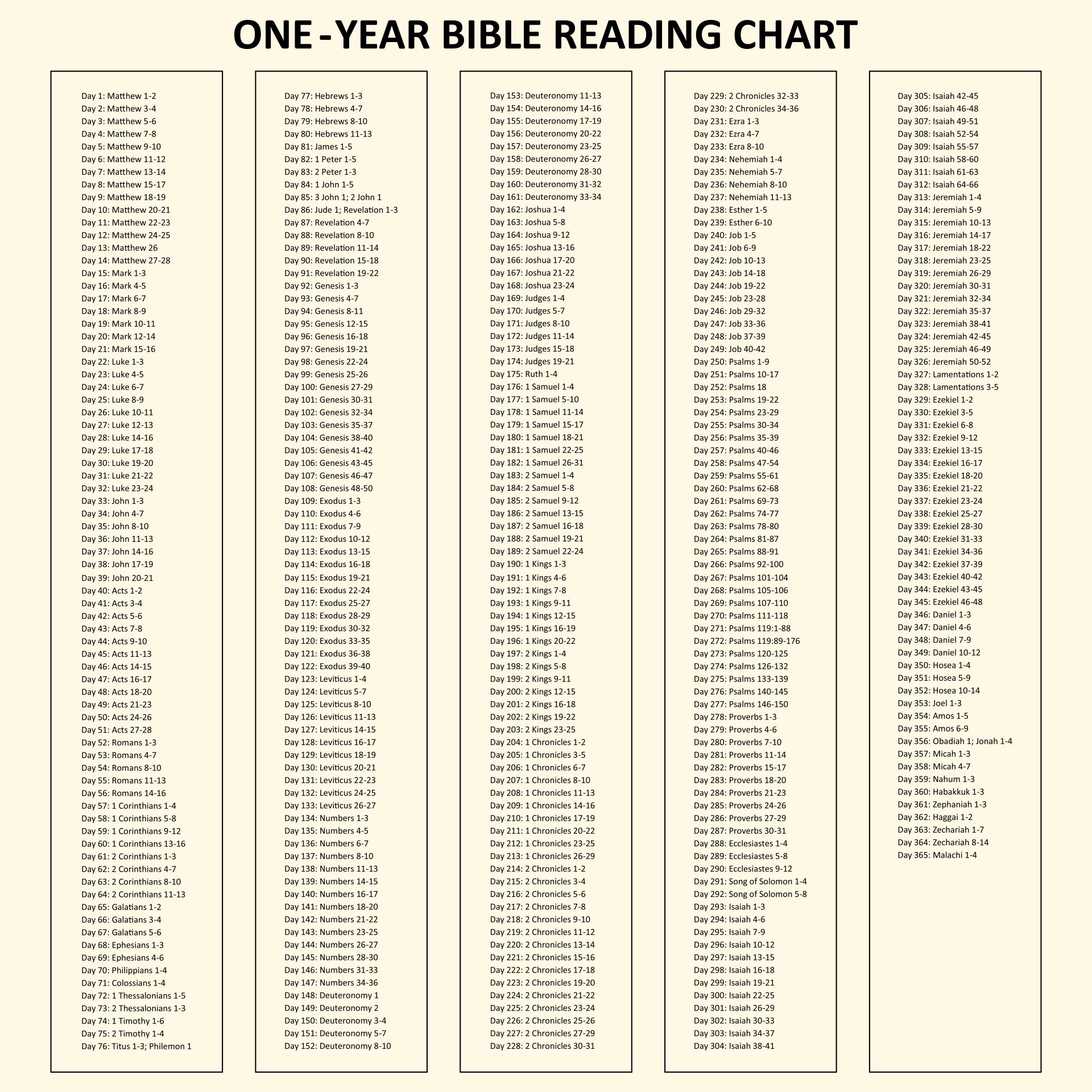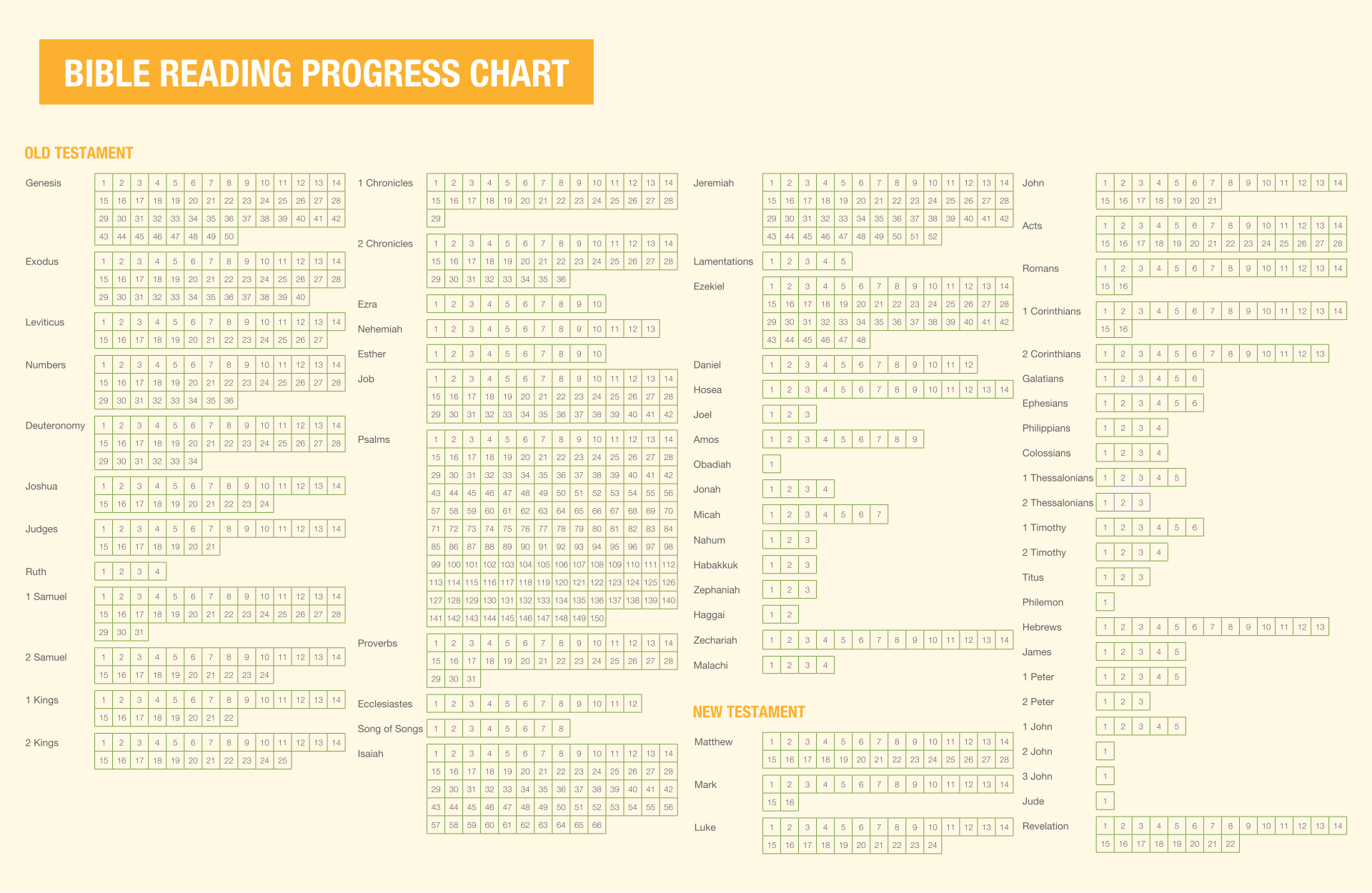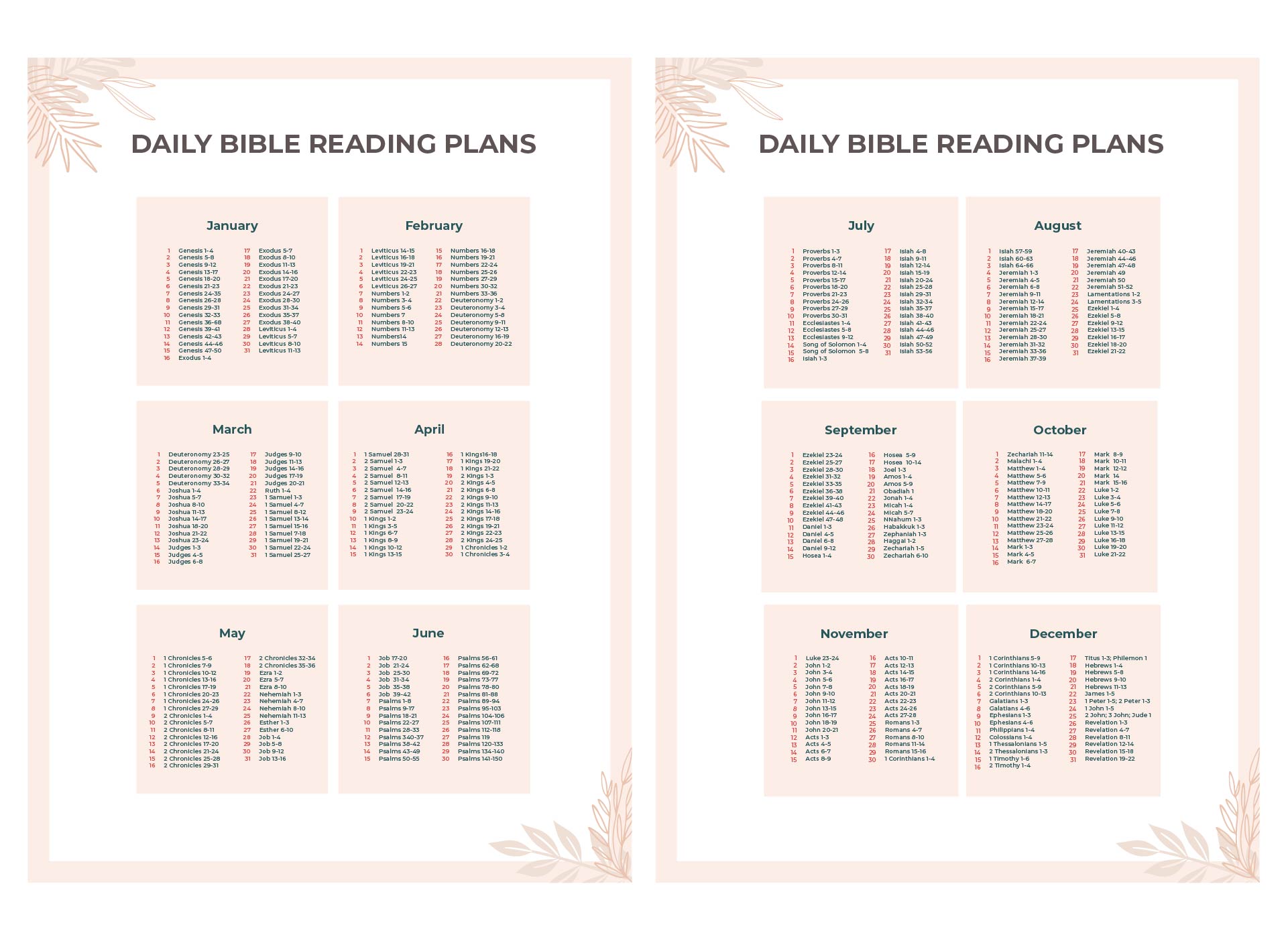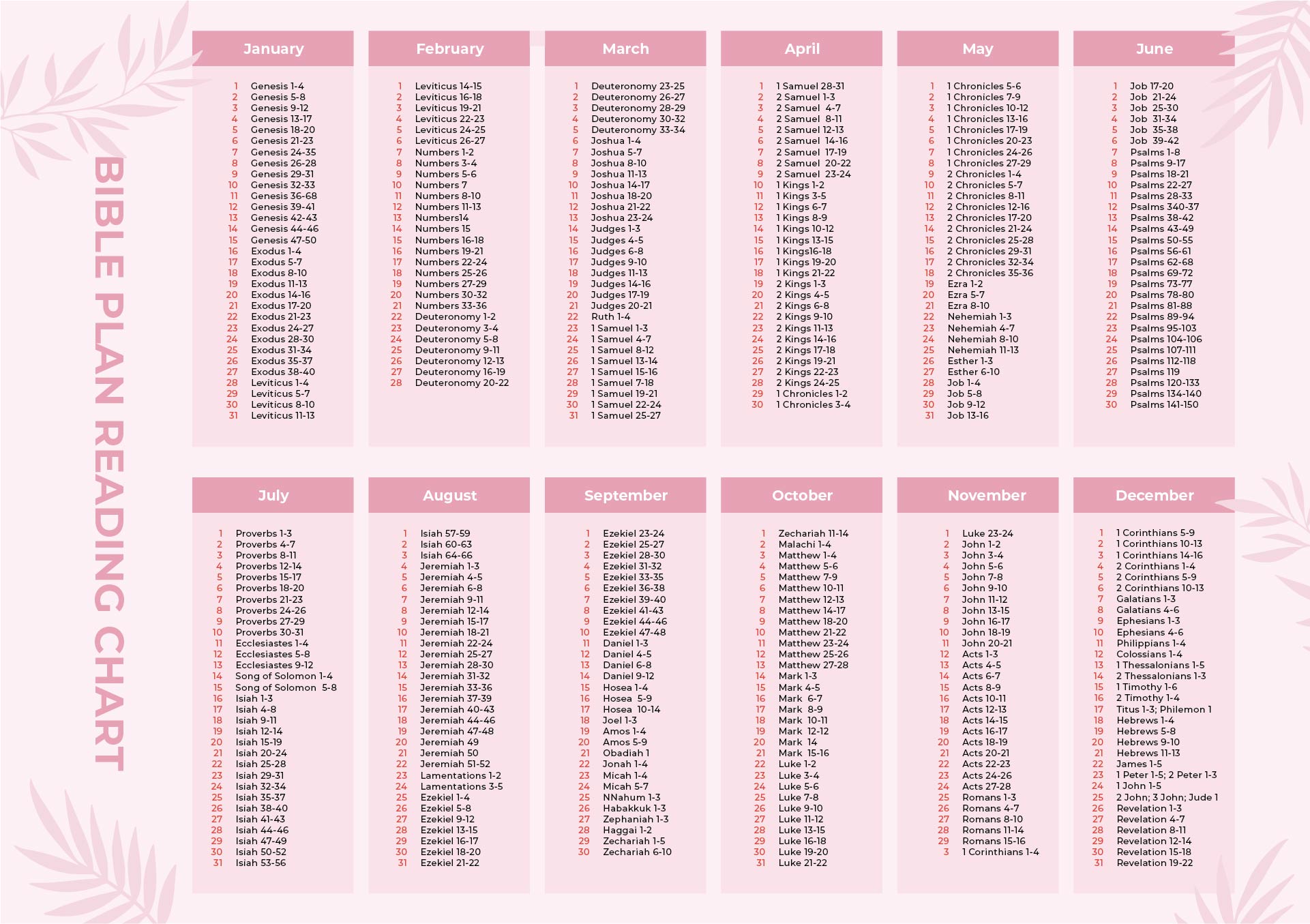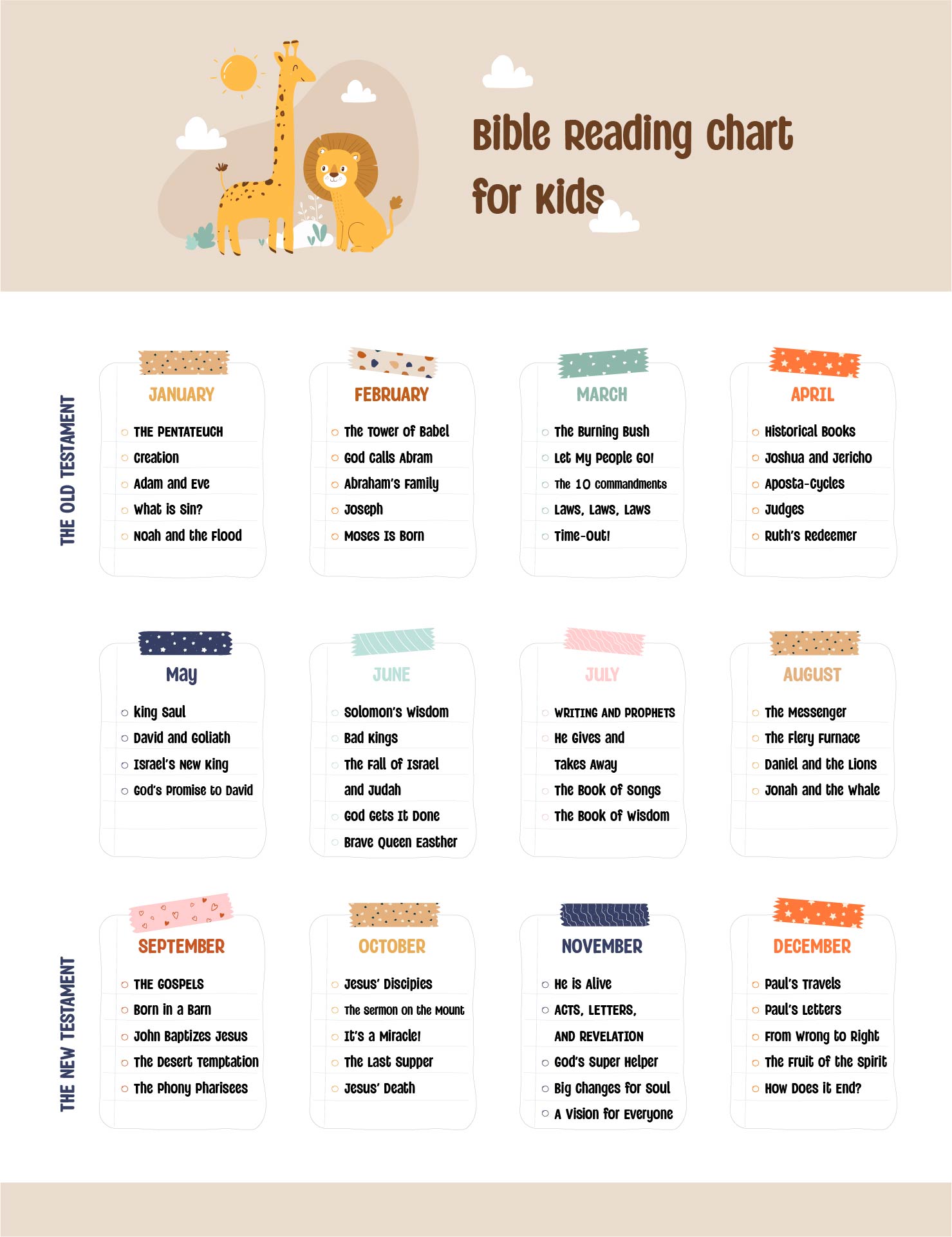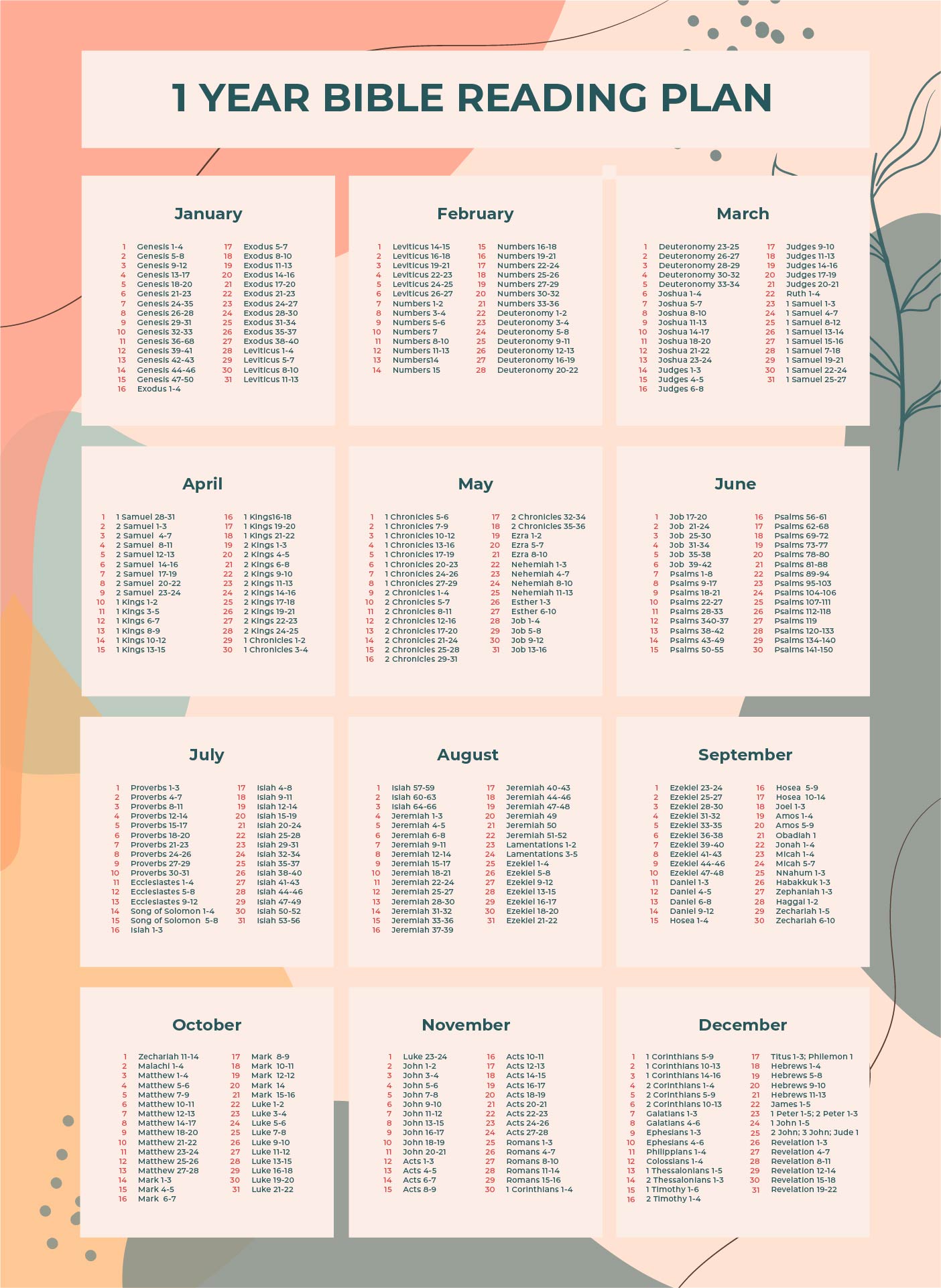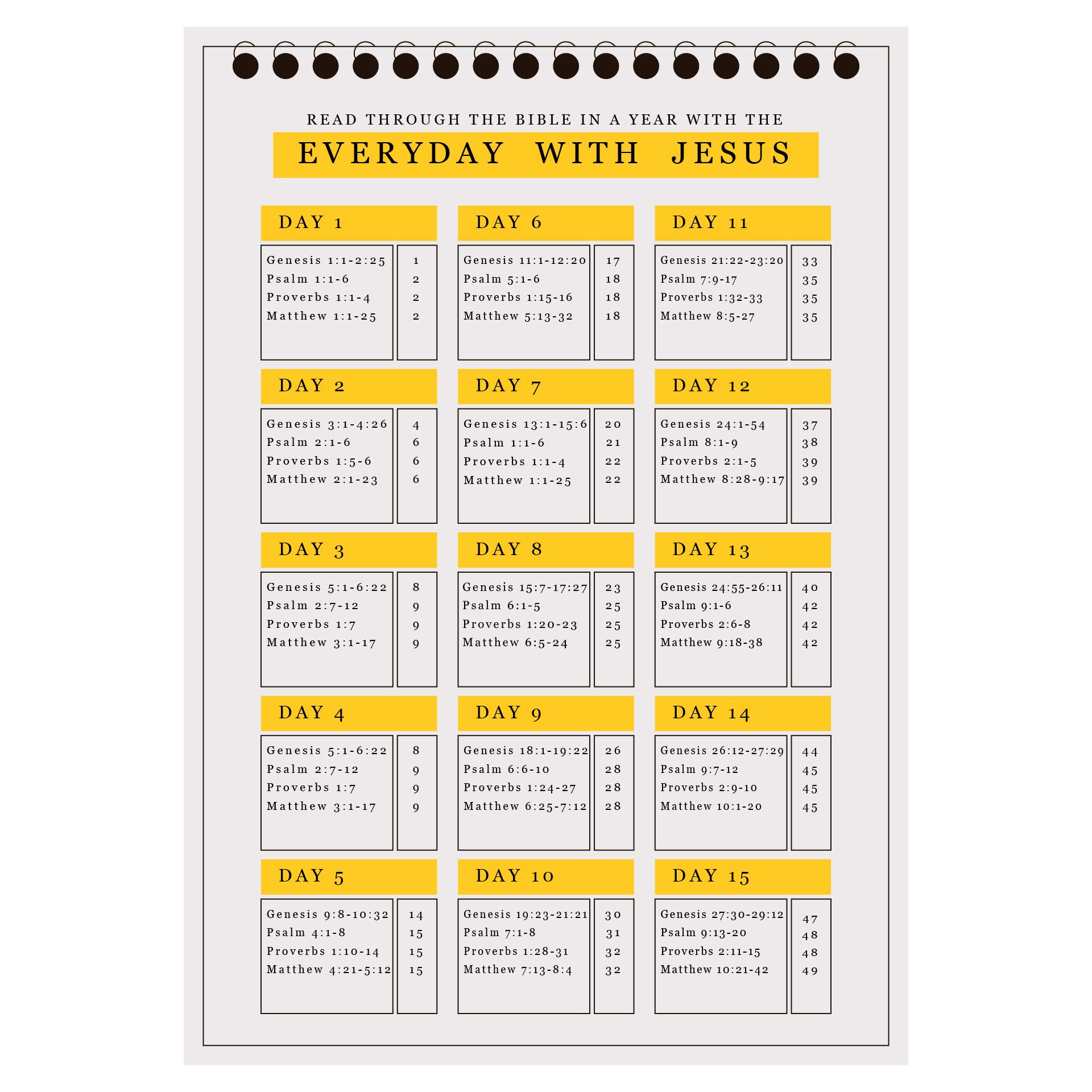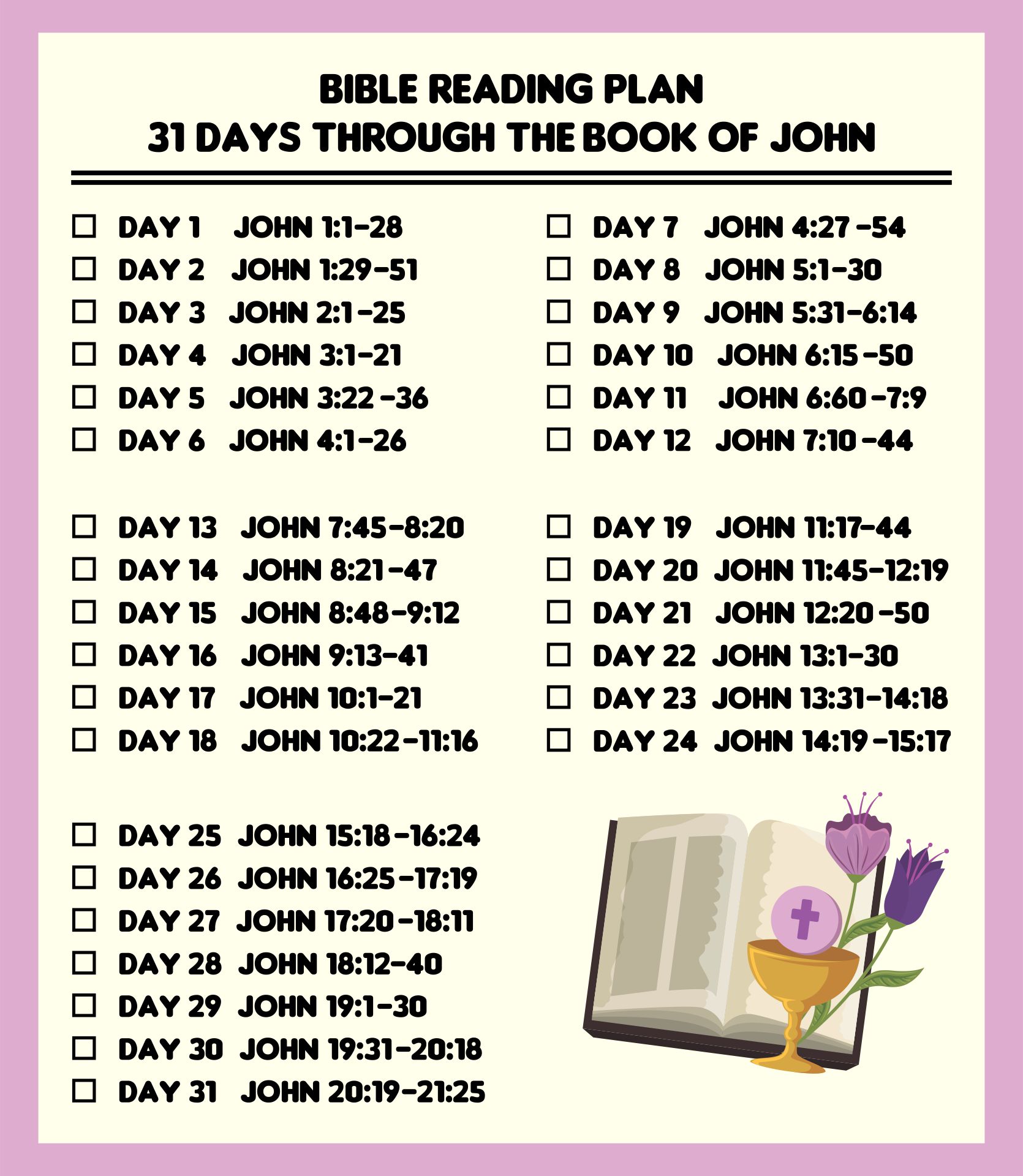 Who Can Make Bible Reading Chart?
Basically, anyone can make the bible reading chart. But, most of them are Christians. A lot of sources on the internet for this chart are made by adults because they have the knowledge to make one. They can be a religious leader, a mother, or a teacher. But, even if you like to make charts, you can just make it, since the benefit is exceptional. You can later give the chart to kids and other younger people, so in the future, they can make one. Someone who works in the bible publishing company might as well make the chart as a bonus in the bible.
Where Can I Get Bible Reading Chart?
You can get a bible reading chart on the internet. There are a lot of people who are already aware of the importance of tracking the verse of the bible you last time check. You can find the chart on religious websites and family websites. You can get the reading chart for free because it is easy to make and important for anybody. These days, it is possible to install the application for the bible reading on your phone, so you don't need to print the chart if that's your option.