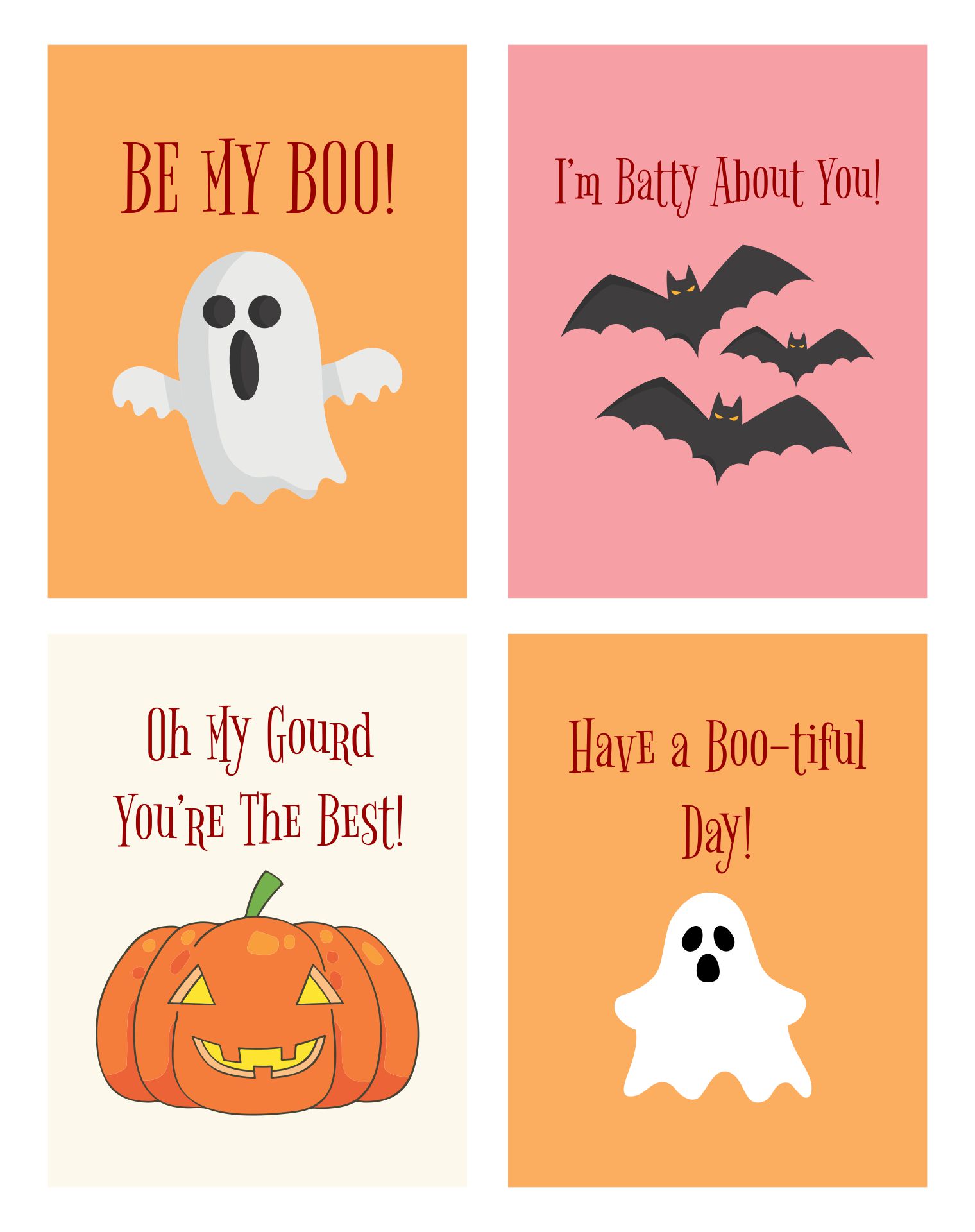 What Halloween lunch notes for?
"Boo! What a silly sweet tooth you are." That's how it says on the lunch note card on top of a cupcake and brownie for the kids' brunch. You can ask what the kids feel when they find it; could be shocked yet surprised or to remind them that the spooky season is approaching. That's the Halloween spirit!
You can also use the Halloween lunch notes to cheer your spouse or friends at work. The note is as if a daily reminder to always have a bright day in the office. That's the simplest small thing to make a smile.
When is the best time to send Halloween lunch notes?
With the Halloween characters alone, usually, parents will slip the lunch notes in the kids' rice box and the kids to their friends' a week before October 31st. If you are parents, you can put the notes after you've finished putting all lunch boxes in the bag. Make sure the kids don't see it. The kids can insert the scary-themed lunch notes to their friends when they are not around in the class. It must be a surprise, plus to make a small joke. A week after Halloween is still accepted.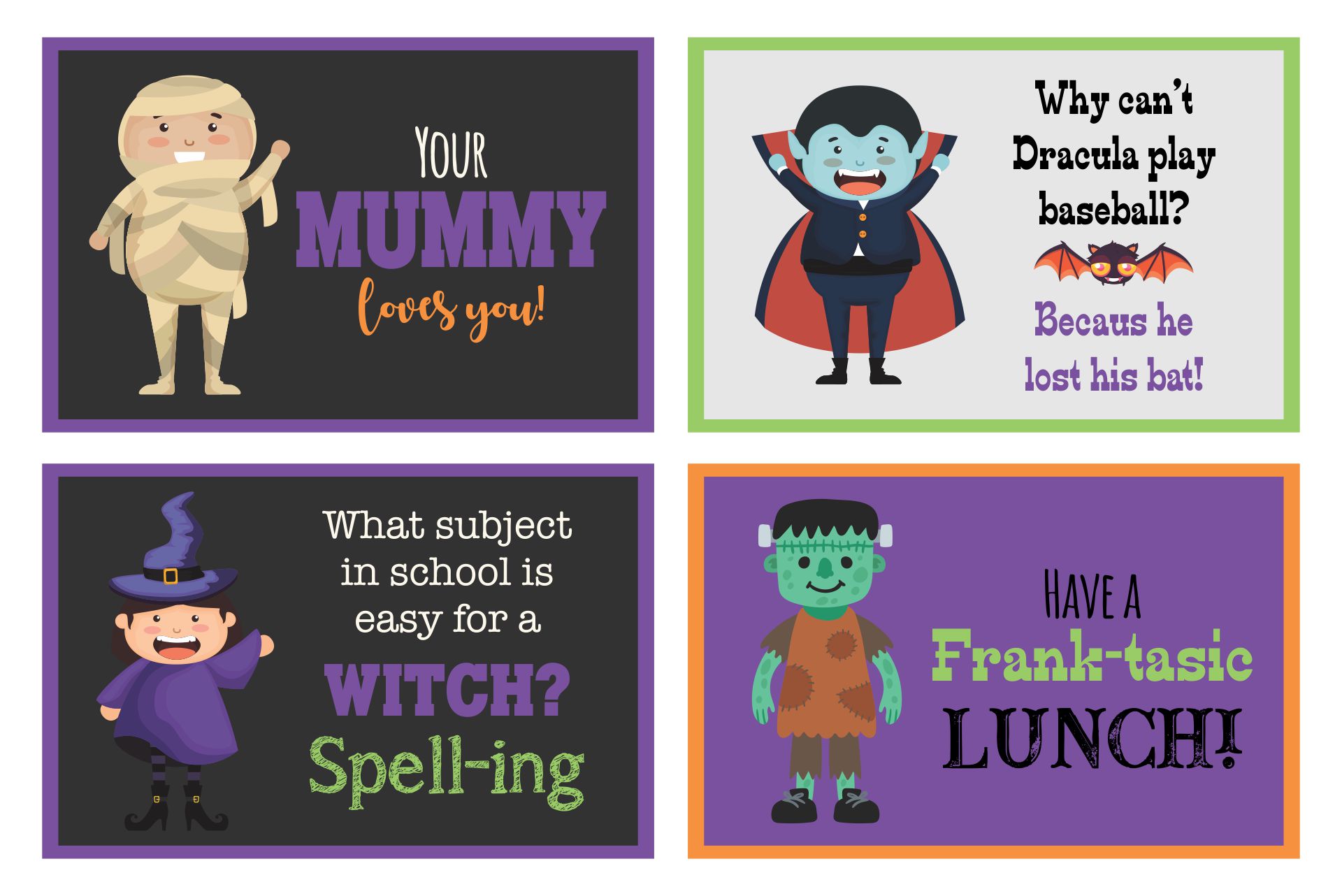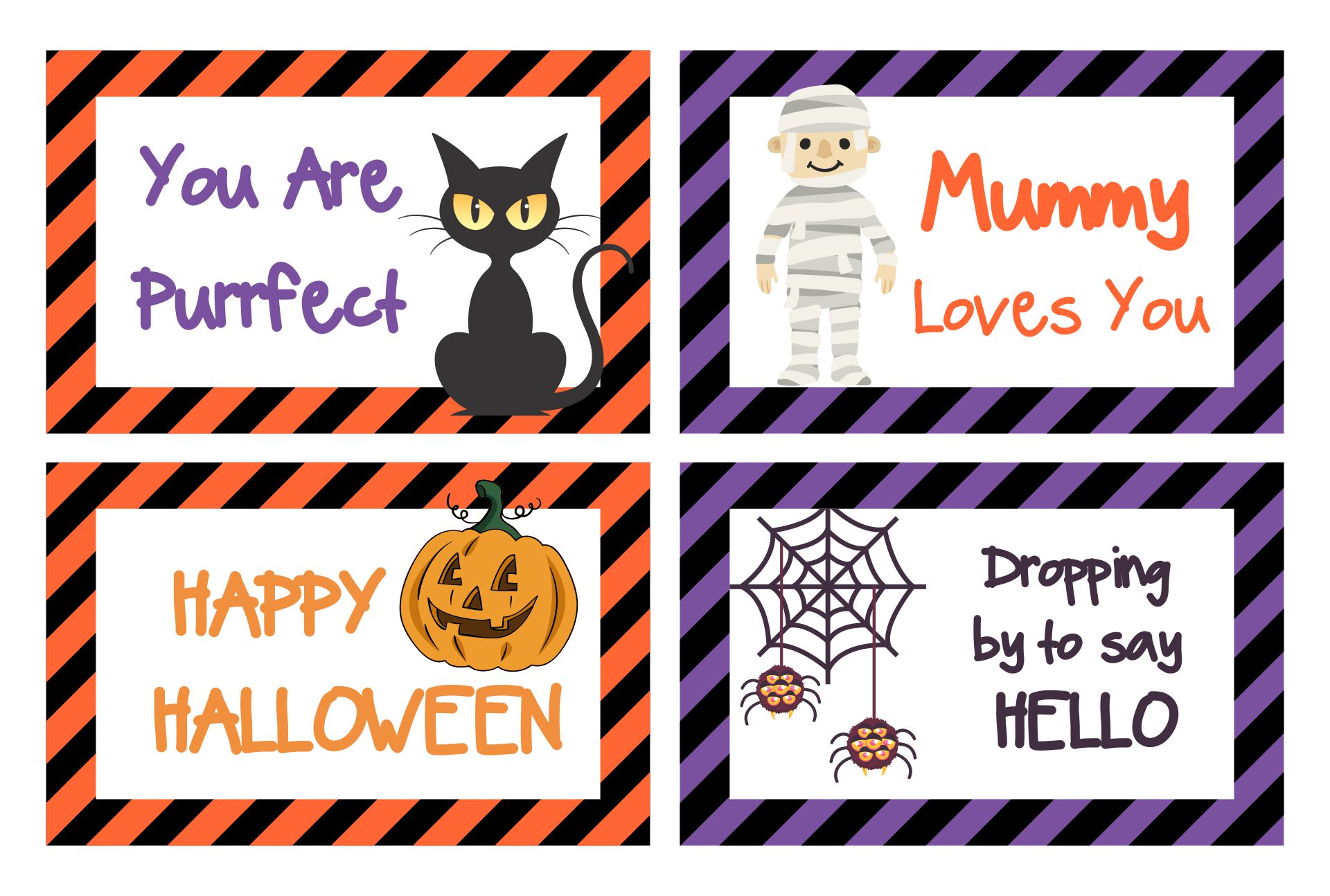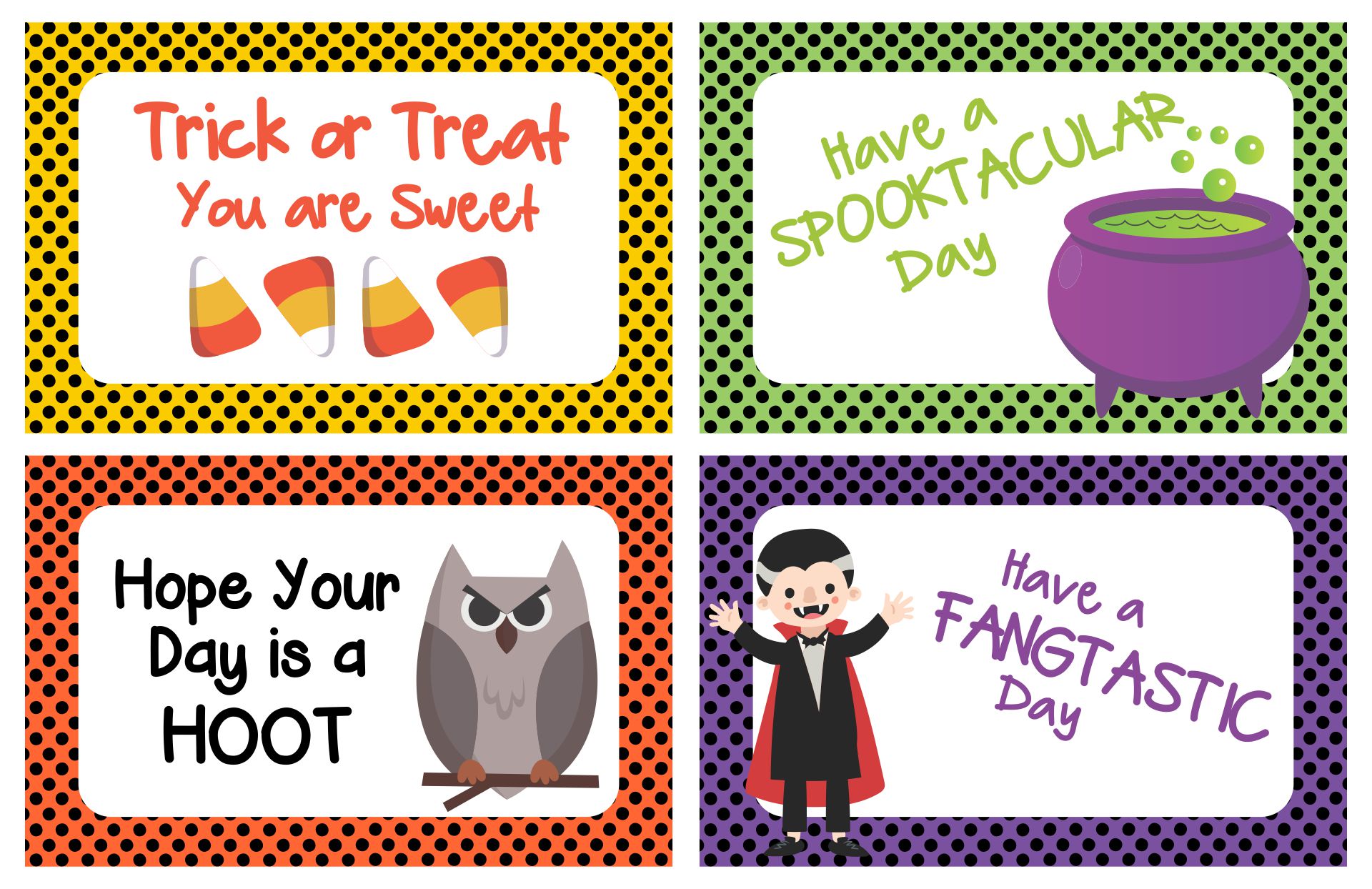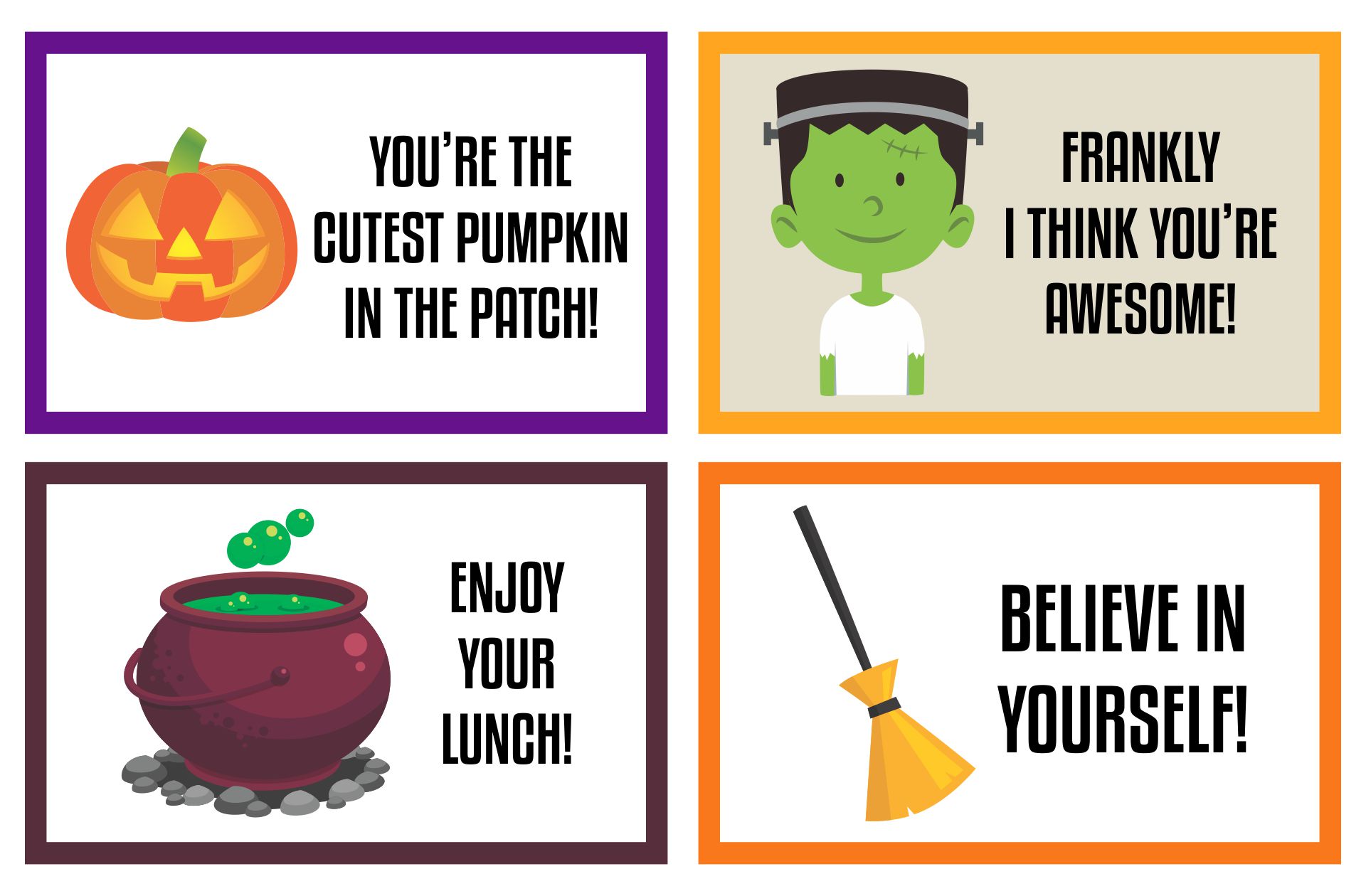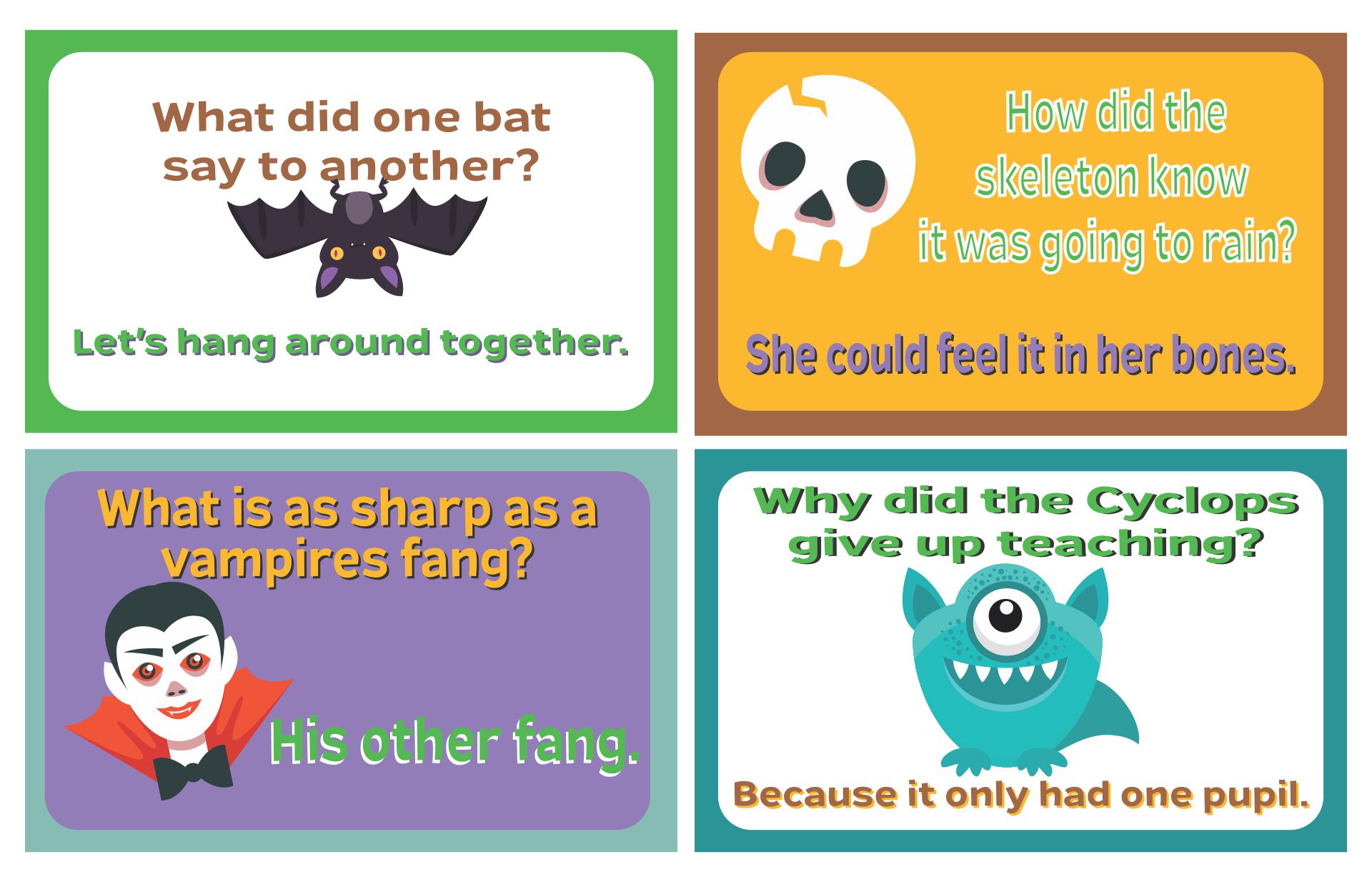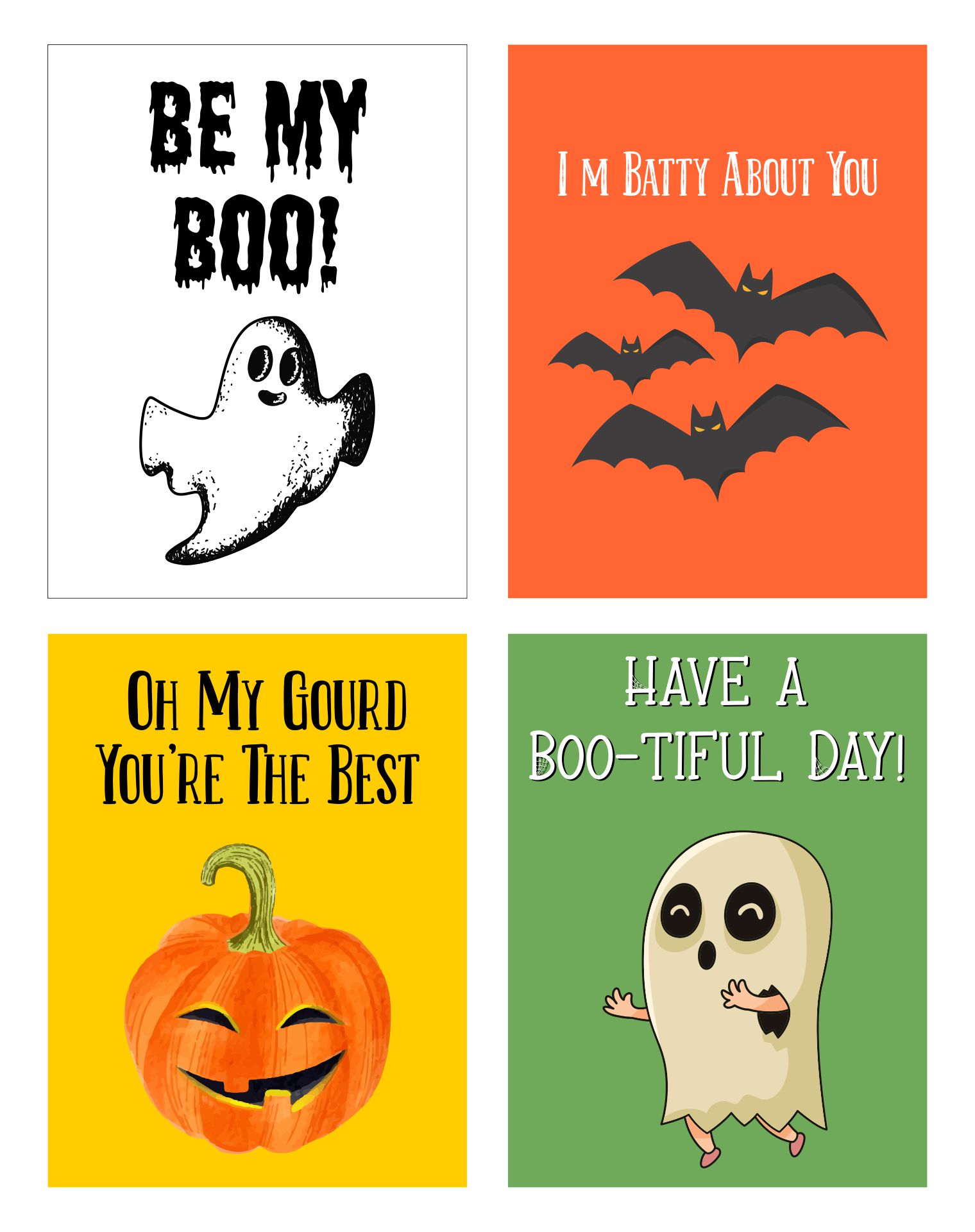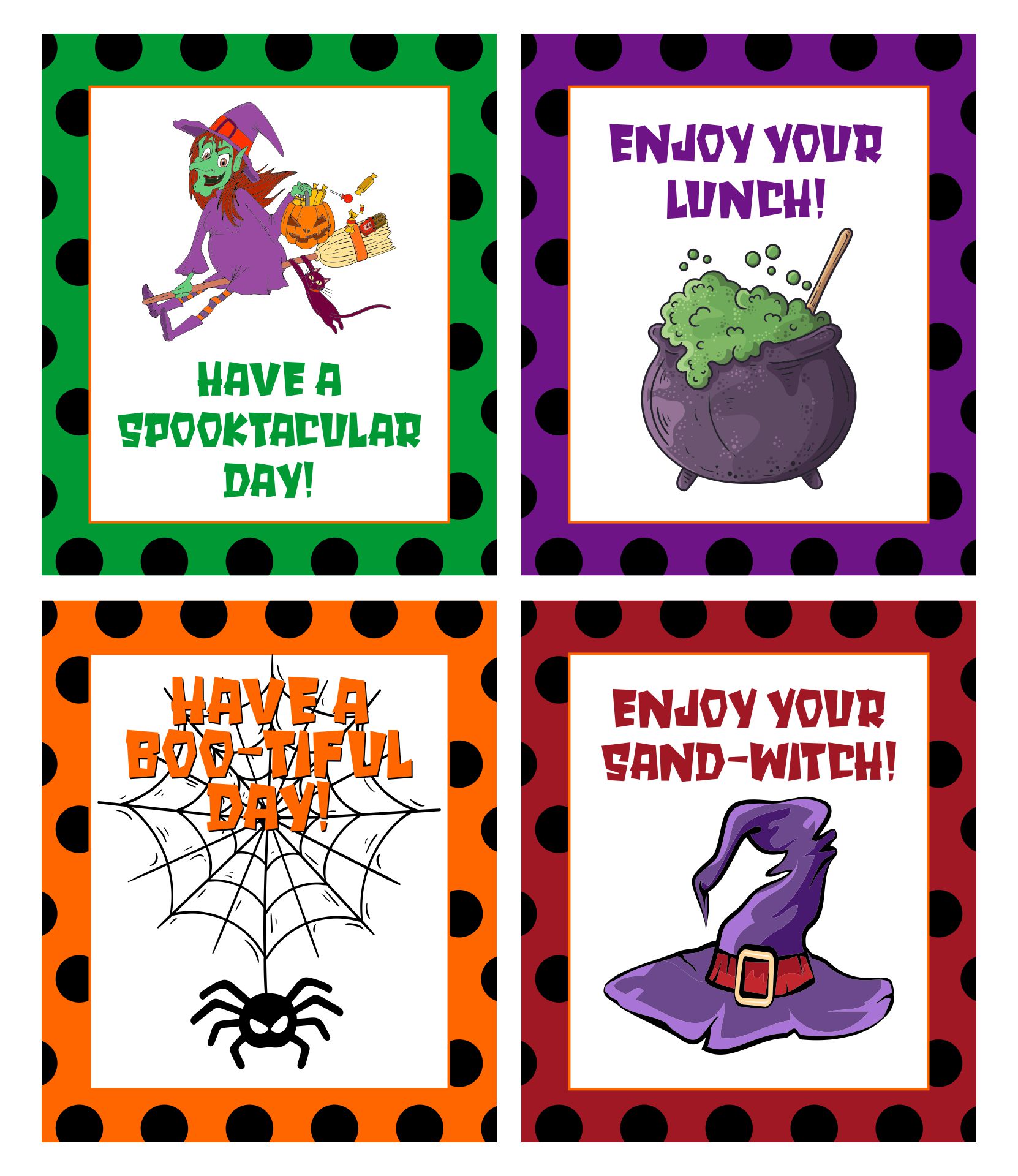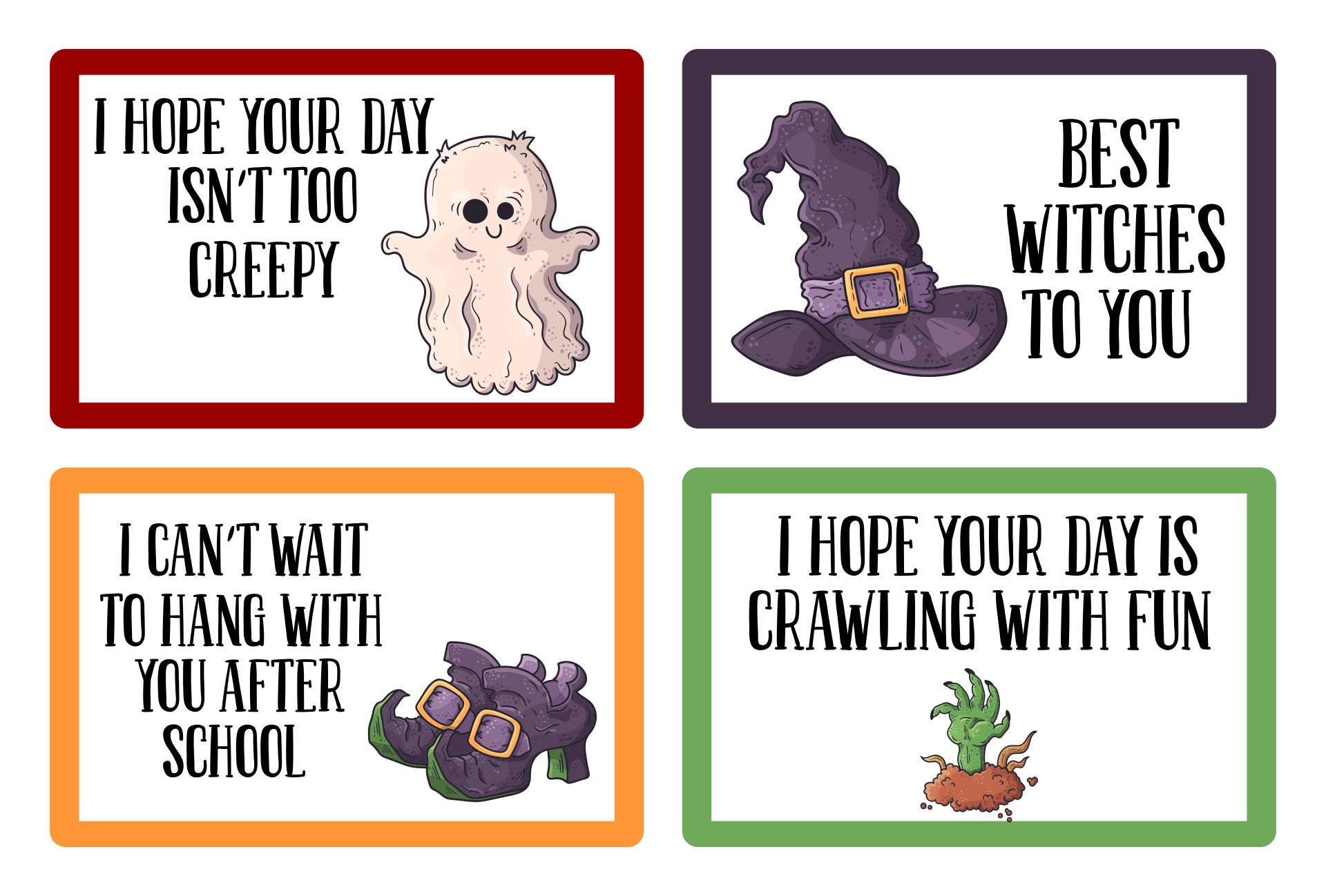 How to print Halloween lunch notes?
As you can see, there are a lot of selections for the Halloween-themed lunch notes. Its colors align with the hilarious texts on the notes. Therefore, you must carefully print the lunch notes, so that the kids notice them.
Choose the scariest yet cute Halloween lunch notes.

Pick the right paper, cardstock will do better than other papers because it is not easily crumpled.

Make sure the colored ink of the printer is enough to print the colorful Halloween lunch notes.

You can make a hole with a hole puncher if you want to tie the notes instead of slipping it secretly.
How to make hilarious Halloween lunch notes?
Hilarious here means it is different than others. By that, the receivers will share their laughs when finding the lunch notes. To do so, you can write the notes with a riddle, such as "When will ghosts eat your lunch?" The questions, despite the impossibility, the receiver will wonder the possibility of the answer, plus they will most likely eat the lunch and bring the empty boxes to show to mother. You can also greet your friends with "Enjoy the spookiest day of the year!"