Why do people write lunch notes?
A warm and loving message on the side of a hearty lunch box could bring millions of smiles for your loved ones. Unexpectedly. It happens that writing lunch notes could bring a positive effect on many aspects. It can be a mood booster for their down days, self-esteem, and confidence. This is because it is not just a note. Sometimes it can be a part of your communication building with your kids, partner, neighbors, and even for your parents. The lunch notes were also great to use on any occasion from formal to casual types. You can write down a note for your kids' Halloween lunch box, "The pumpkin is home this afternoon. I need your help to guard our house by carving it." Sounds about just sweet and funny at the same time!
How do you make Halloween lunch notes for adults?
Getting lunch notes might be the thing that most adults have experienced. This makes it tricky when you are looking to surprise what to write on the note. Here is an idea, you need to find the right occasion to make one. For Halloween night, you might want to take your partner out but in a tingling way. Write a riddle! Let them take a guess on what the Halloween dine-out will be and what costume they need to wear that matches yours. You can also write down some funny and love notes jokes to get them to laugh the moment they find it. Best of the best, you can write heartfelt messages such as compliments and acknowledging each other's feelings are great.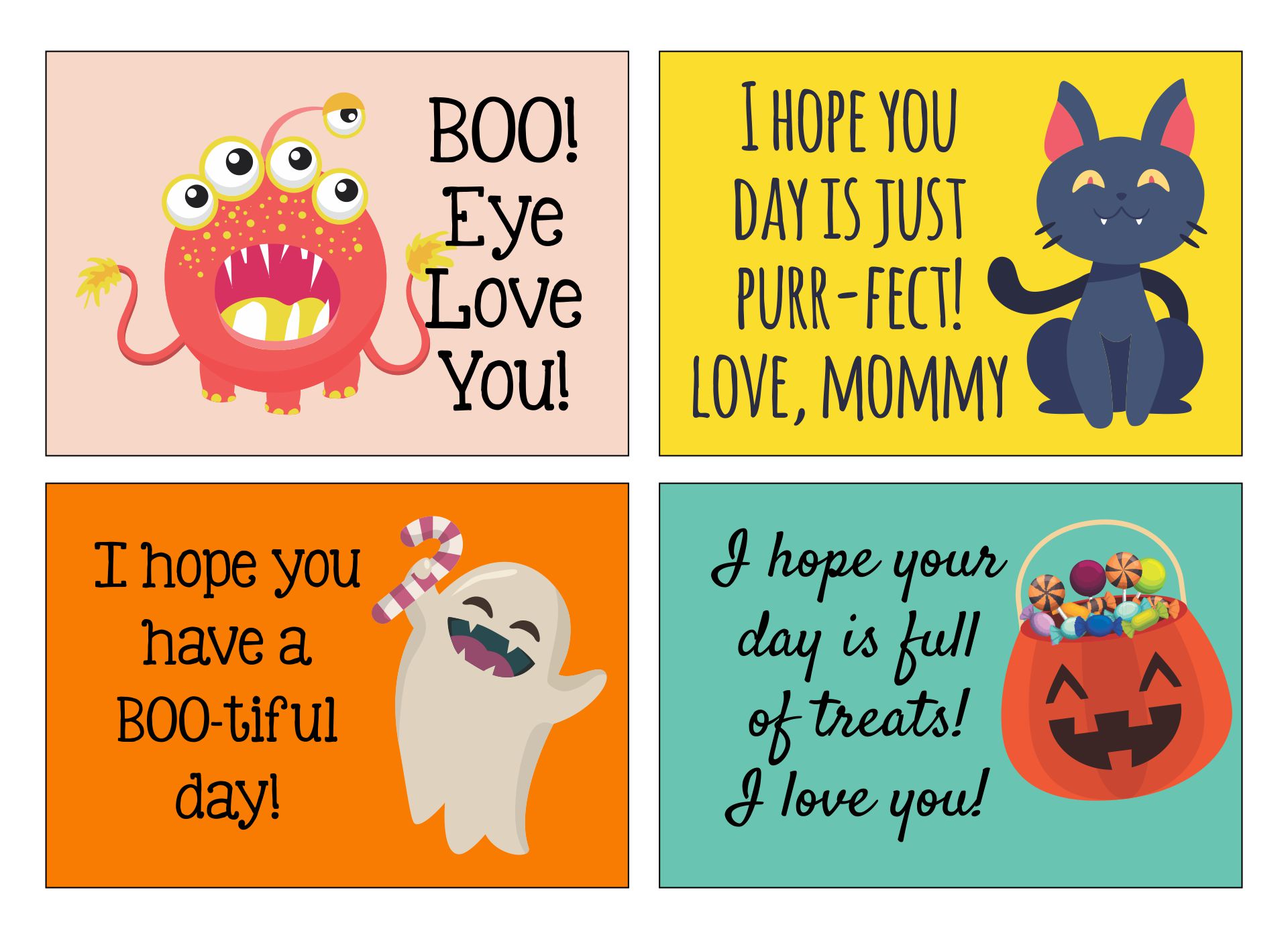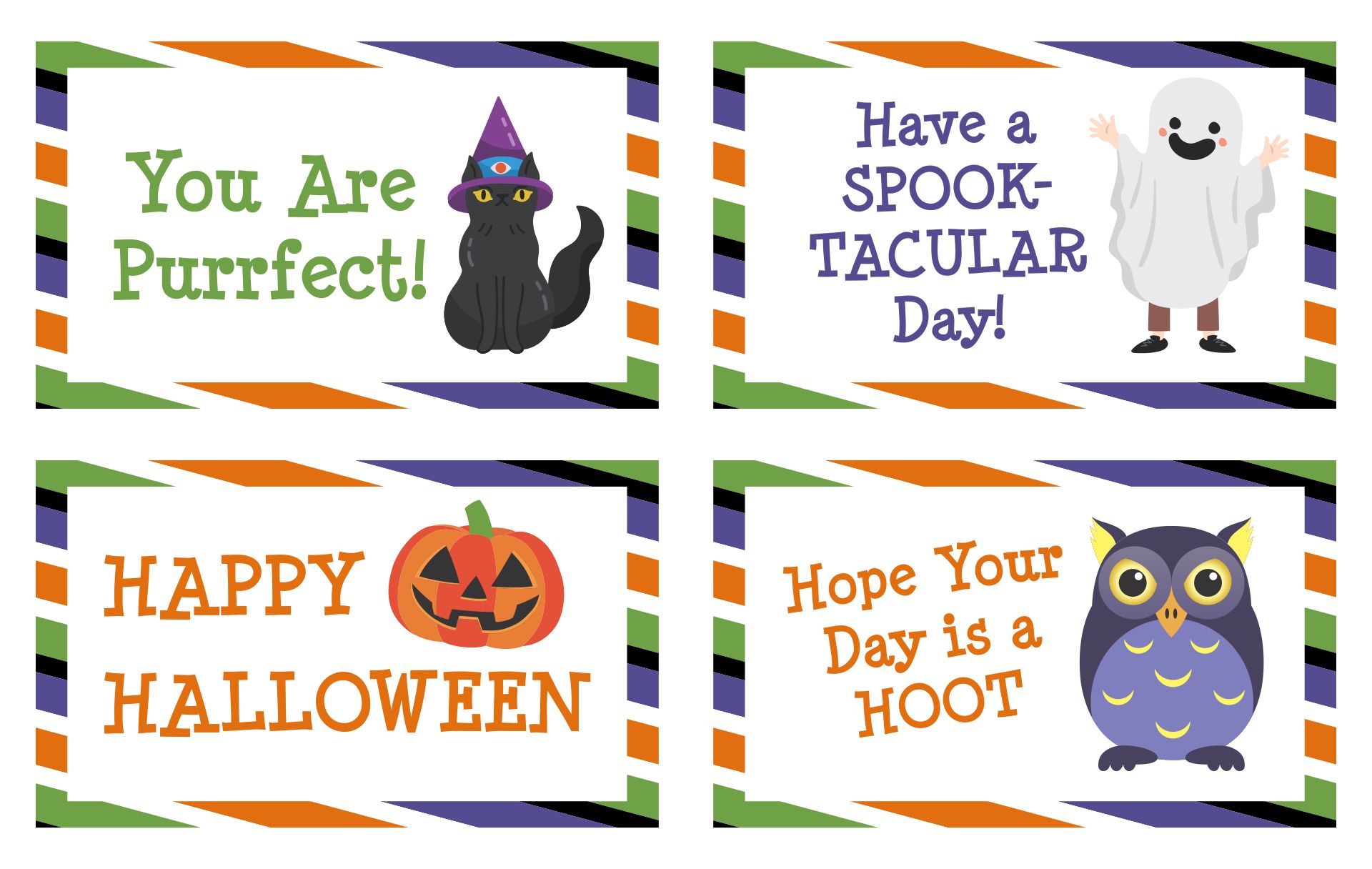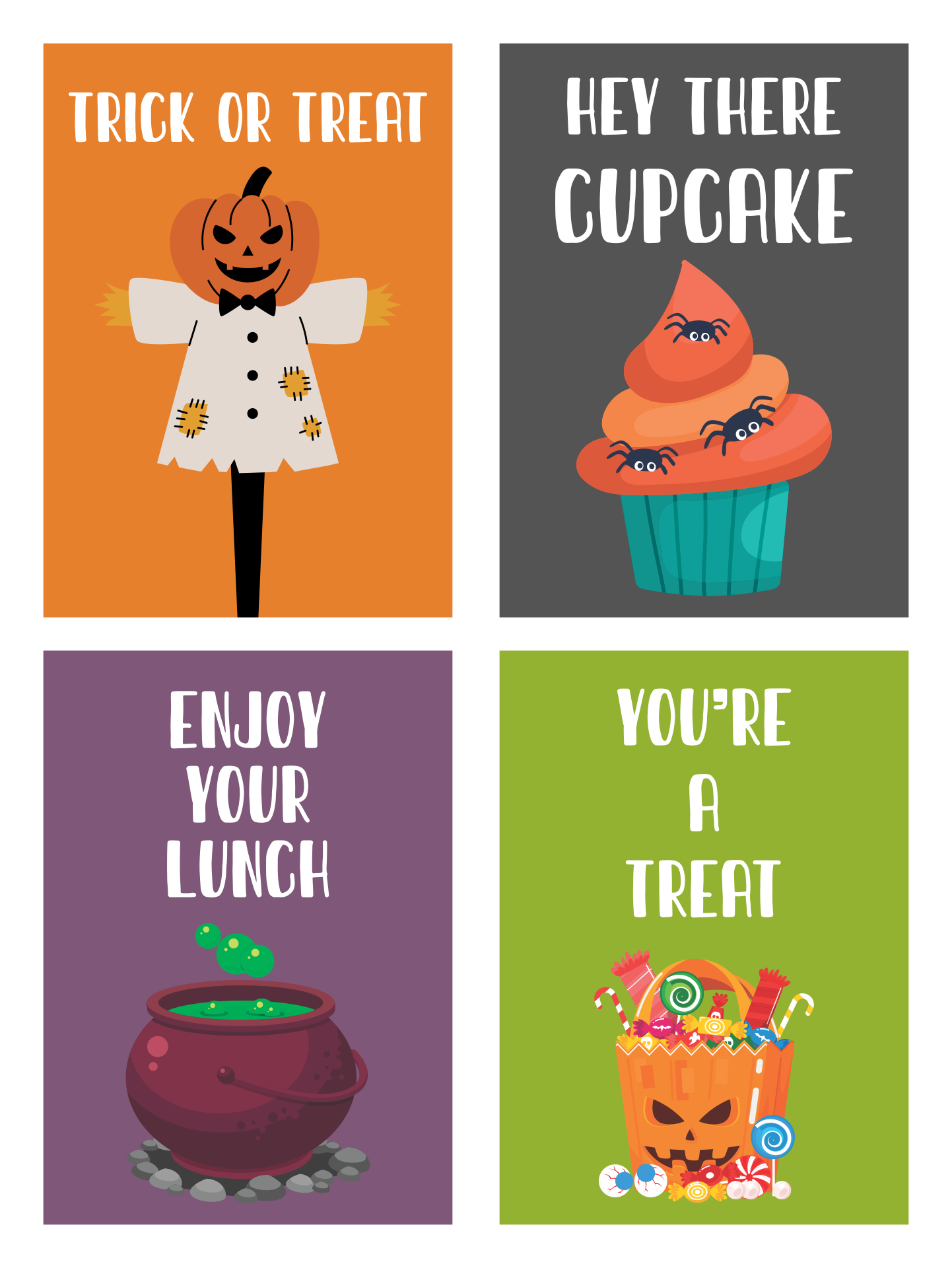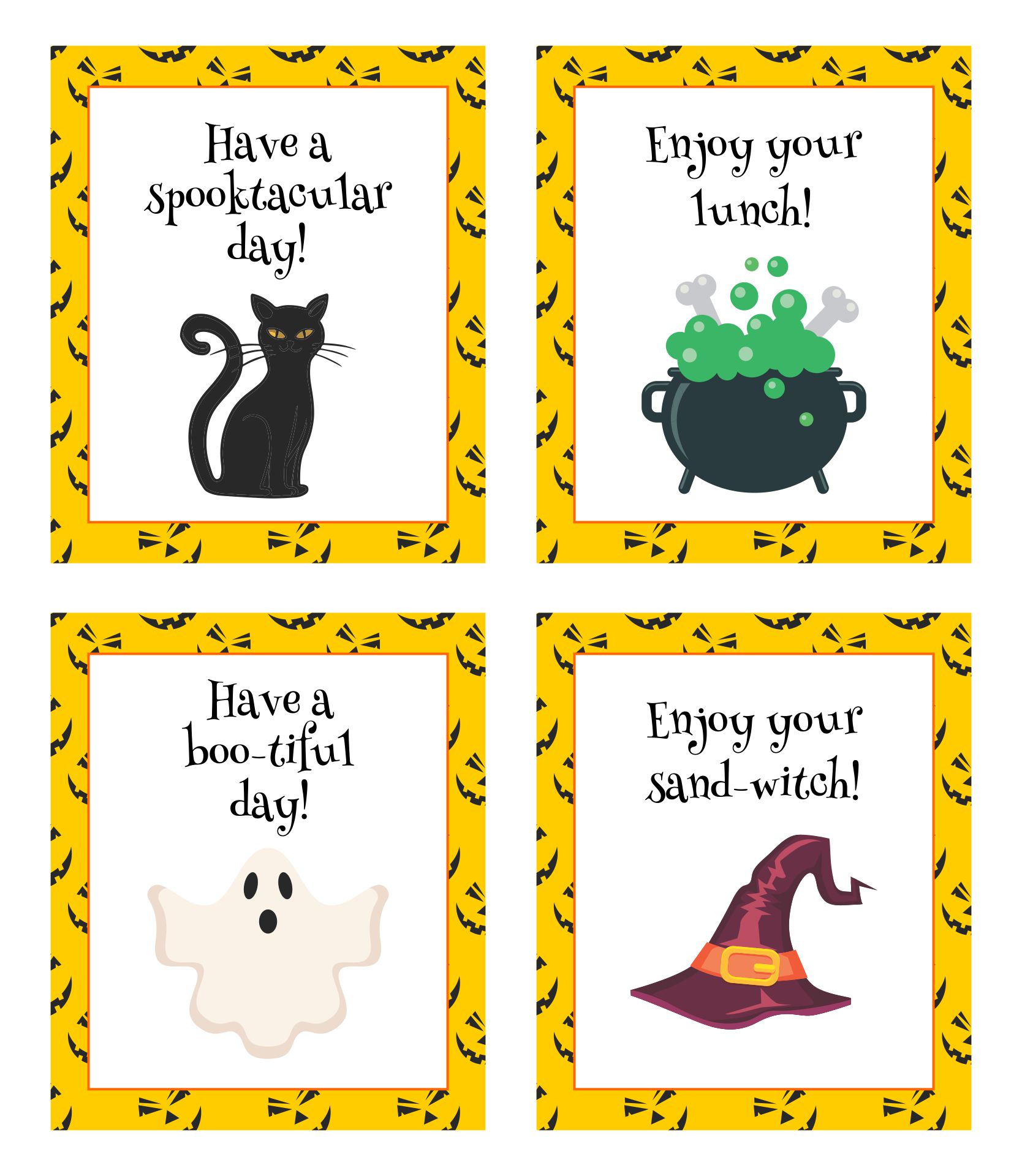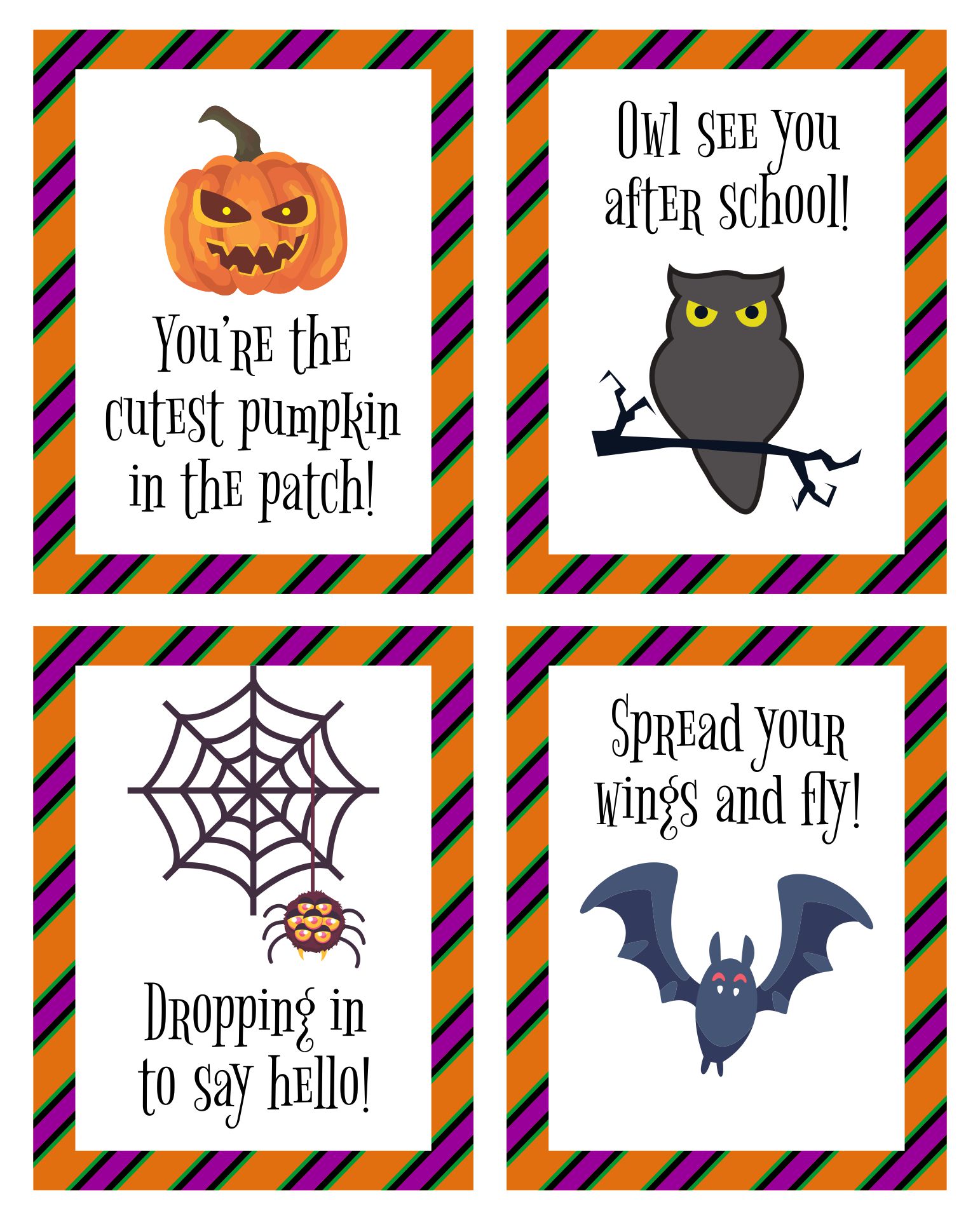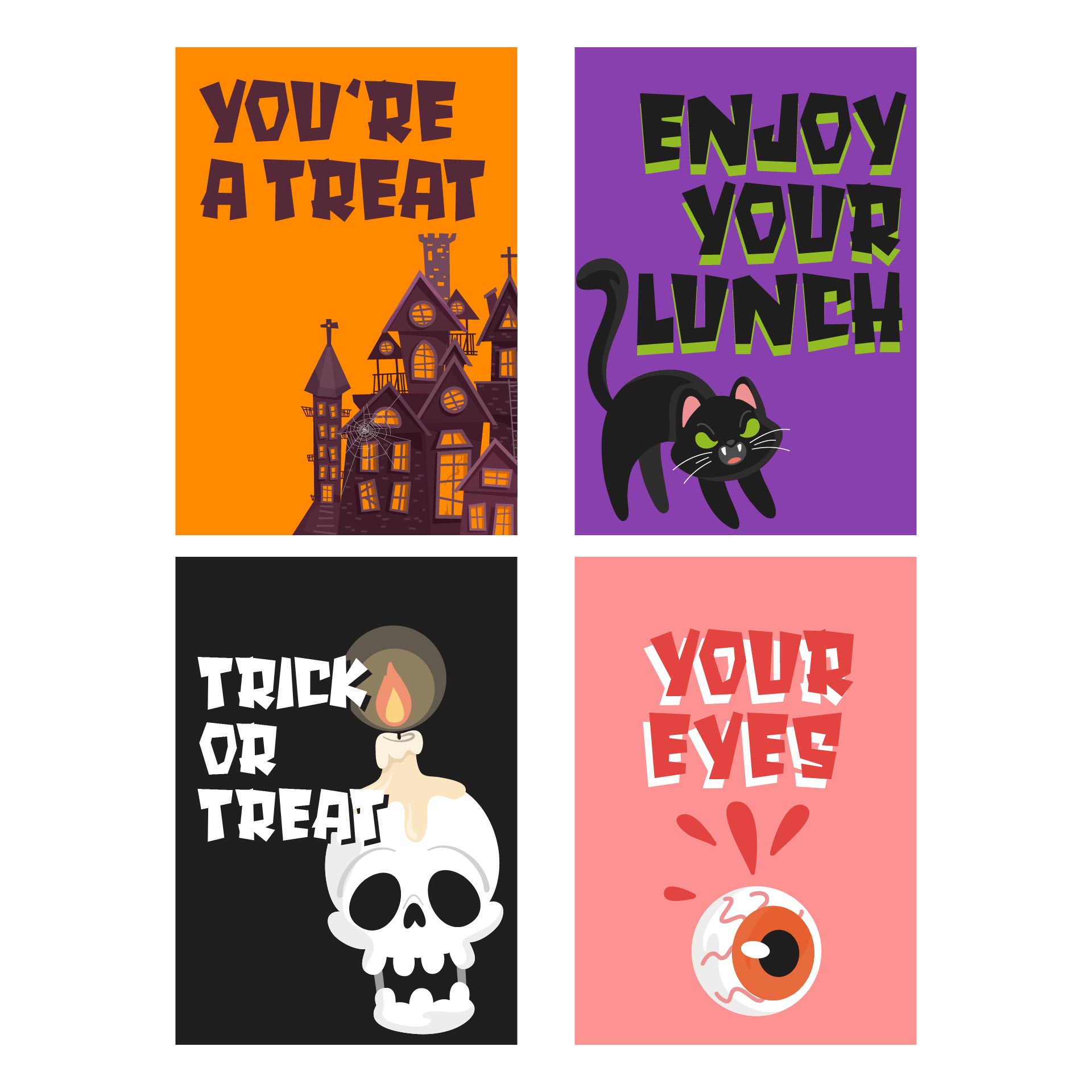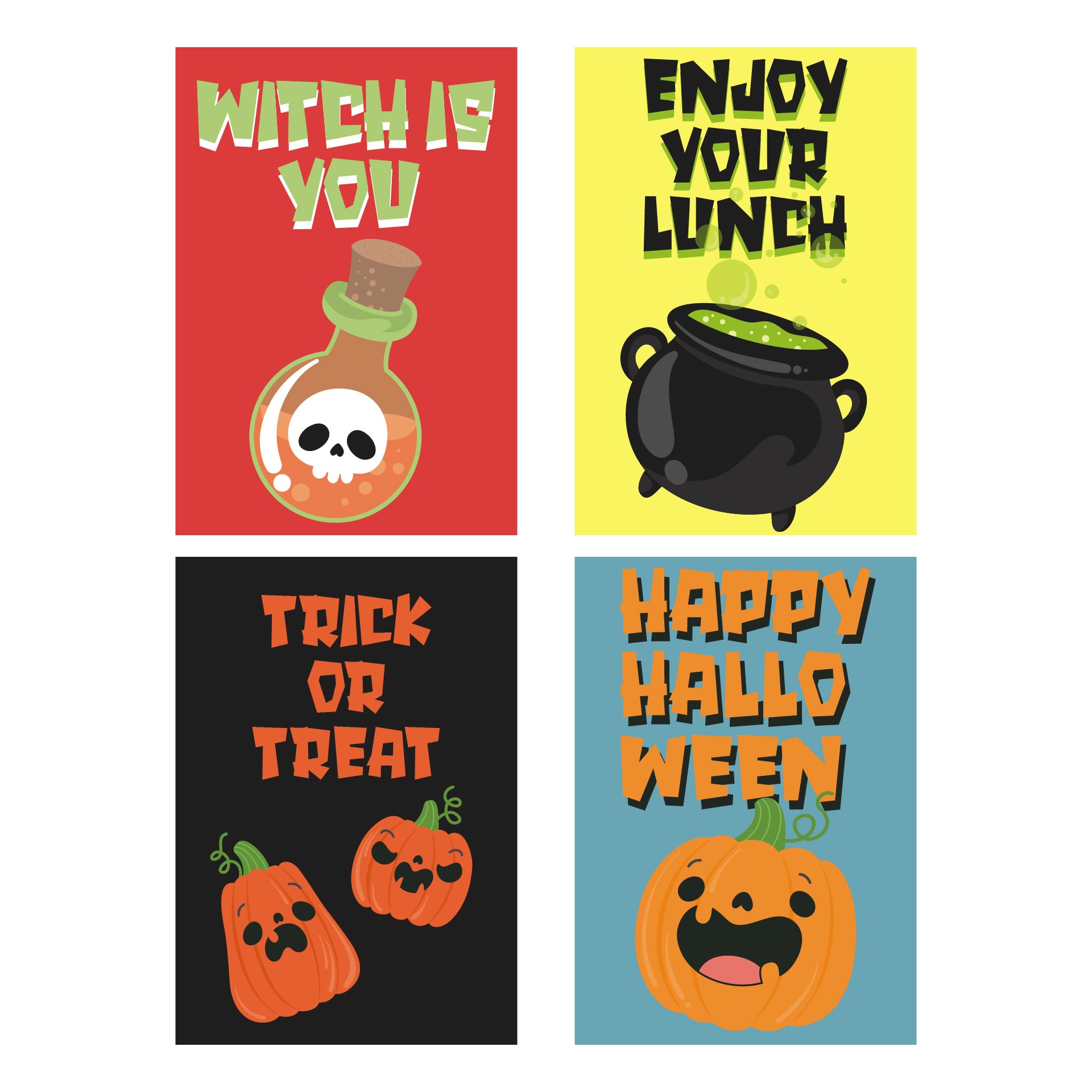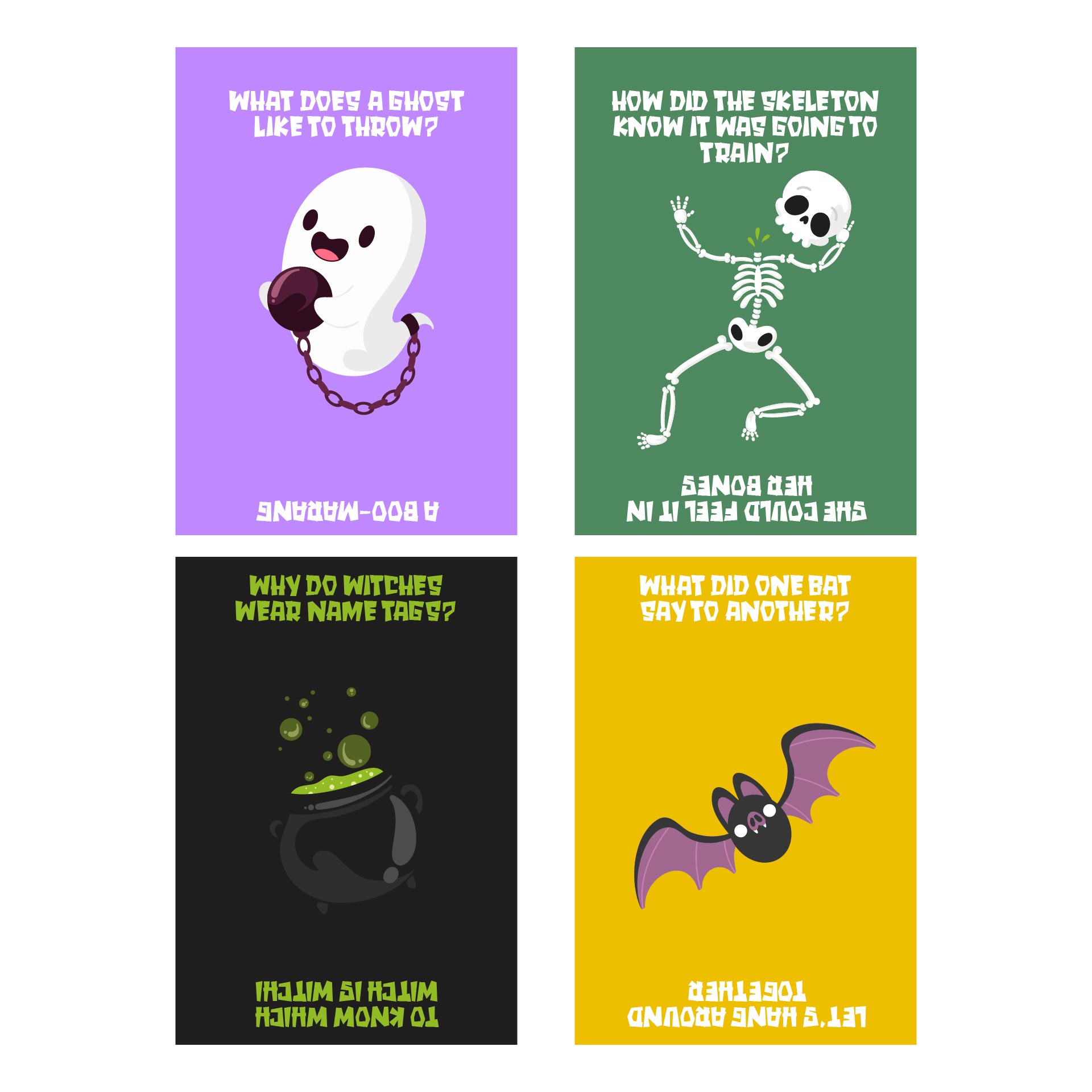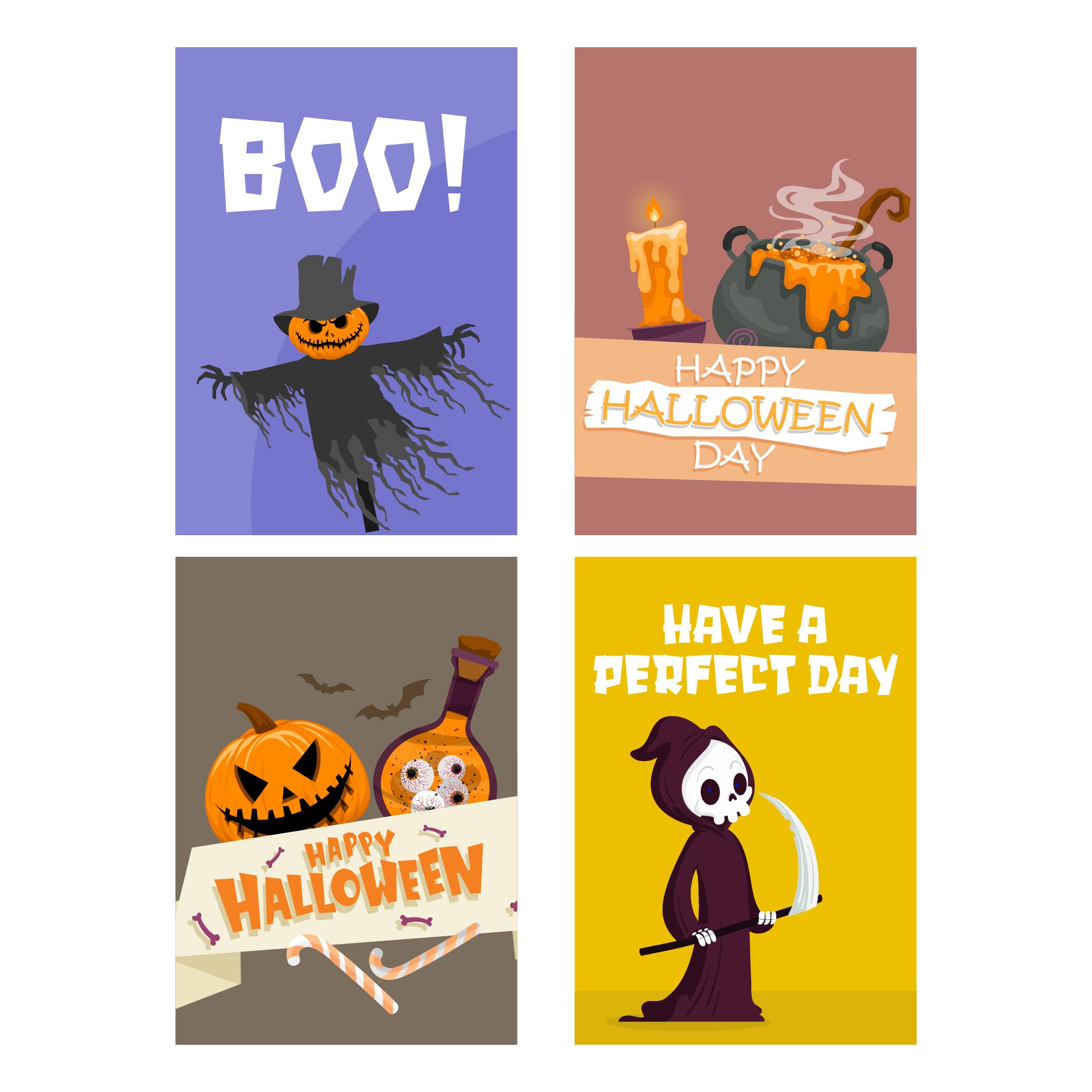 Do kids love lunch notes?
It does bring a good effect on your kids. Lunch notes are a way that you can show your kids that they are awesome plus encourage them through their day with all the love you made in the box and messages. Surprisingly, there is also a project where lunch notes from the kids were being compiled and share in the classroom as well. This is because some of the notes appear uniquely in writing as well as the jokes the parents tell on it. When you think you have run out of ideas on what to write, you can use printable templates. Some templates are also available with blank templates where you can choose to write or draw some funny drawing to brighten your kids' mood.
What do you write on a lunch box during Halloween?
A lunch box message is one way to show your kids how much you care. Even when Halloween arrives, it can still be meaningful with something on which you can write a lot of things.
You could, for instance, write:
Mummy loves you! Have a fun day!
Have a SPOOK-tacular day!
I hope you have a BOO-tiful day!
Enjoy your sand-WITCH!
OWL see you after school!
You may also add some strange questions with hilarious responses, such as:
What does a ghost-like to throw? a BOO-marang
Why do witches wear name tags? to know which witch is a witch
What did one bat say to another? Let's hang around together
Why is lunch so important for students?
Particularly for low-income students, school lunch is essential to student health and wellbeing since it guarantees that they receive the nutrients they need to learn throughout the day. According to research, receiving free or reduced-cost school lunches lowers the incidence of obesity, poor health, and food insecurity.
What should a lunch box contain?
Dairy options like milk, yogurt, and cheese (or calcium-fortified dairy substitutes) should be included in every lunchbox along with fruit, vegetables, nutritious grains, and lean protein sources.