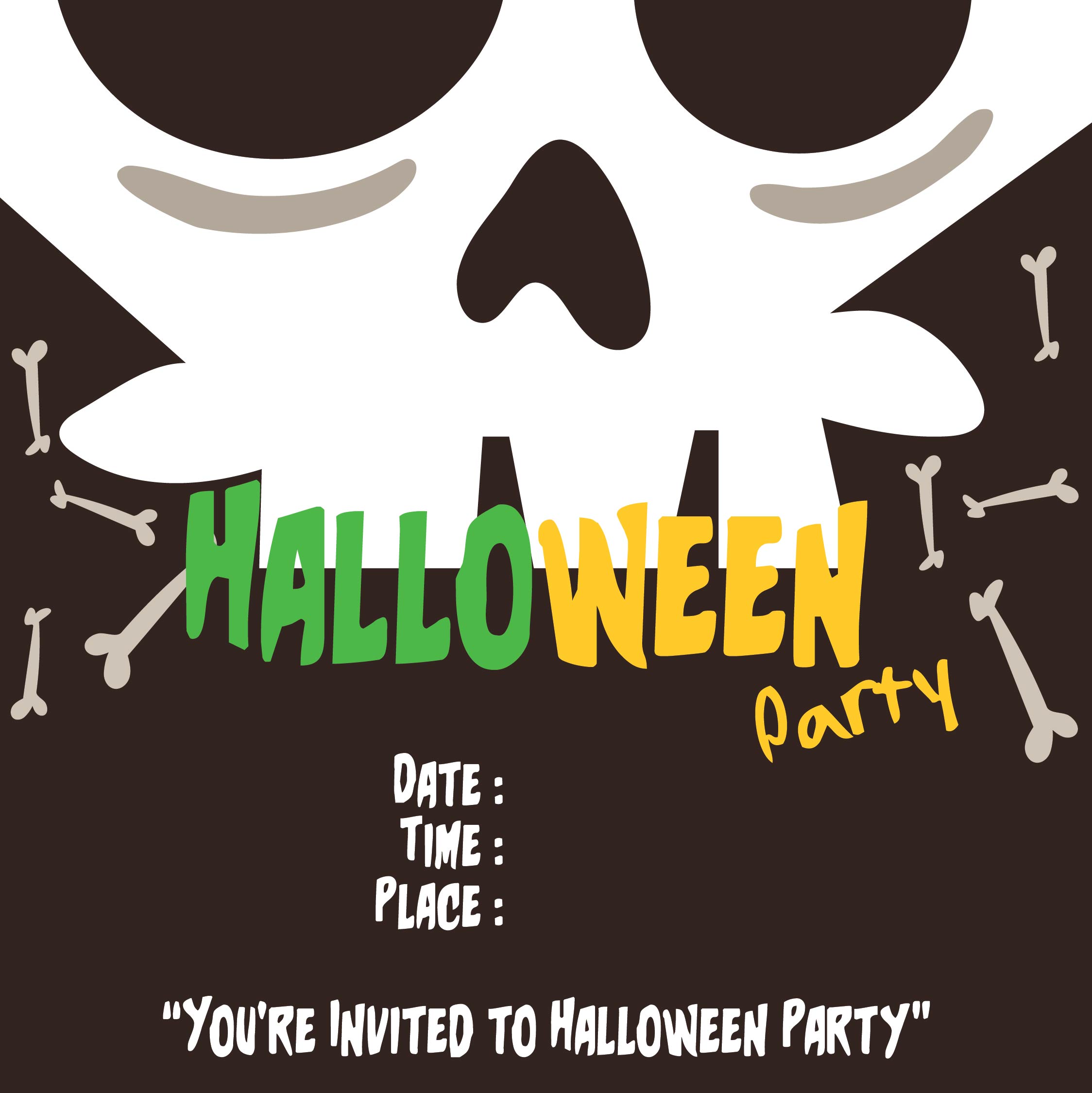 Why do you need to send invitation cards?
Whenever we have an event, we send invitation cards to friends, colleagues, and family. Not many have realized that sending them an invitation could give a big impact. As you are having a Halloween party, for example, you prepare Halloween invitation cards with the nicest designed or illustrated invitation cards to give your guests impressions about how great the party would be. Any else, the reason that sending invitation cards is needed is because it becomes a memory bridge for them. As they connect with you, they will be able to make your invitation cards remarkable for them because you put so much effort into creating unique Halloween invitation cards. This applies to every kind of invitation card you are giving to your groups, it builds connections and represents your intention better.
How to make unique Halloween invitation cards?
Something unique for Halloween is available in almost every kind of thing. From decoration, cooking to invitation cards itself. To make one unique Halloween invitation card, you might have thought of making a 3D invitation or pop up invitation cards. Well, that might work if your guest is not up to 50 people because if you are about to make them yourselves, it will cost much of your time. Instead, you can design unique Halloween invitation cards by focusing on its illustration and words to deliver. Some make puns within the invitation cards and iconic characters to use on the Halloween invitation cards. Remember to underline your Halloween theme party on the invitation cards, whether it is a costume party or just a casual party with light drinks.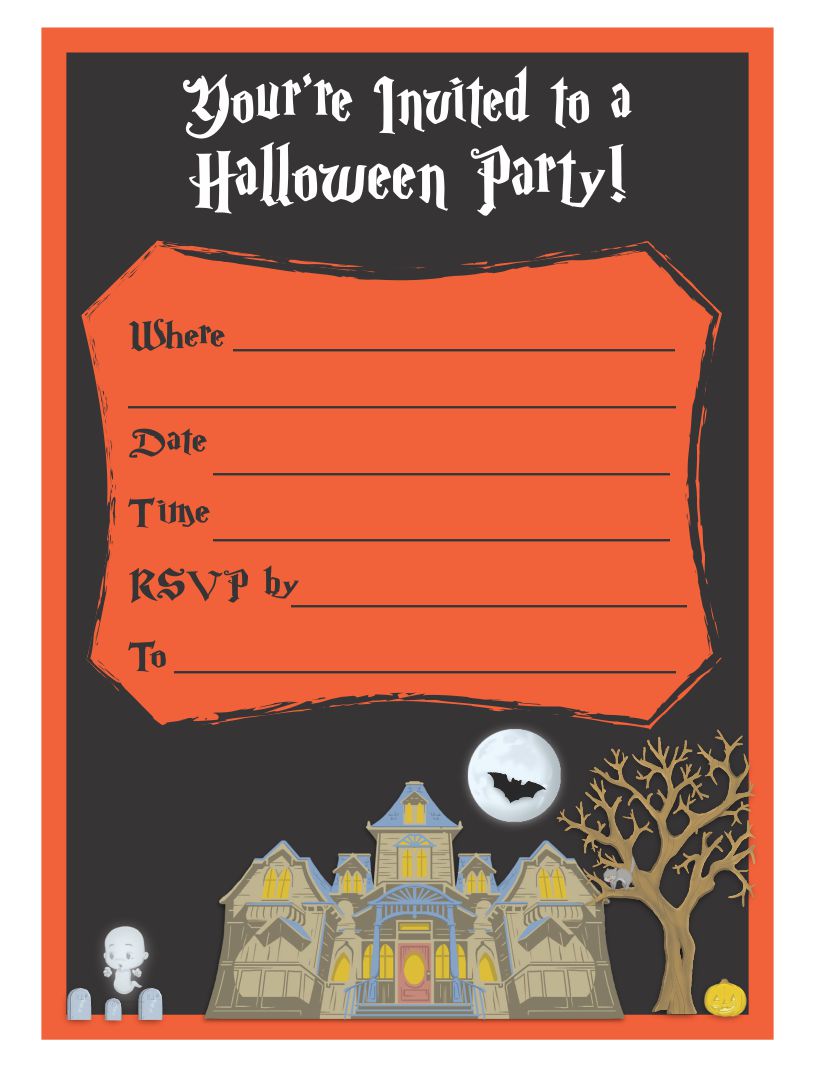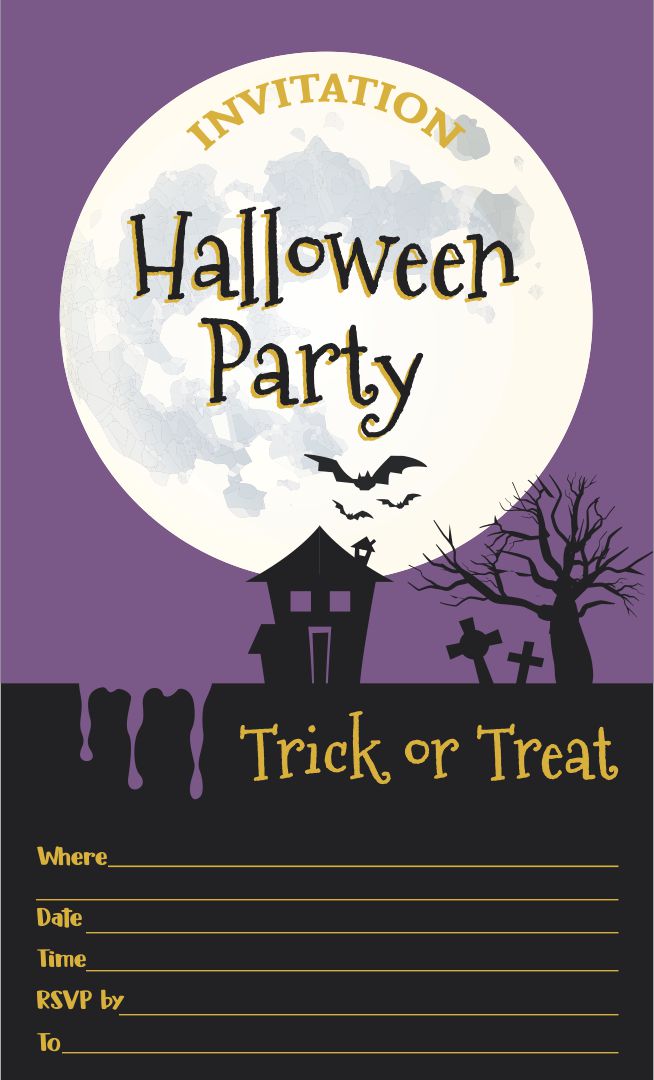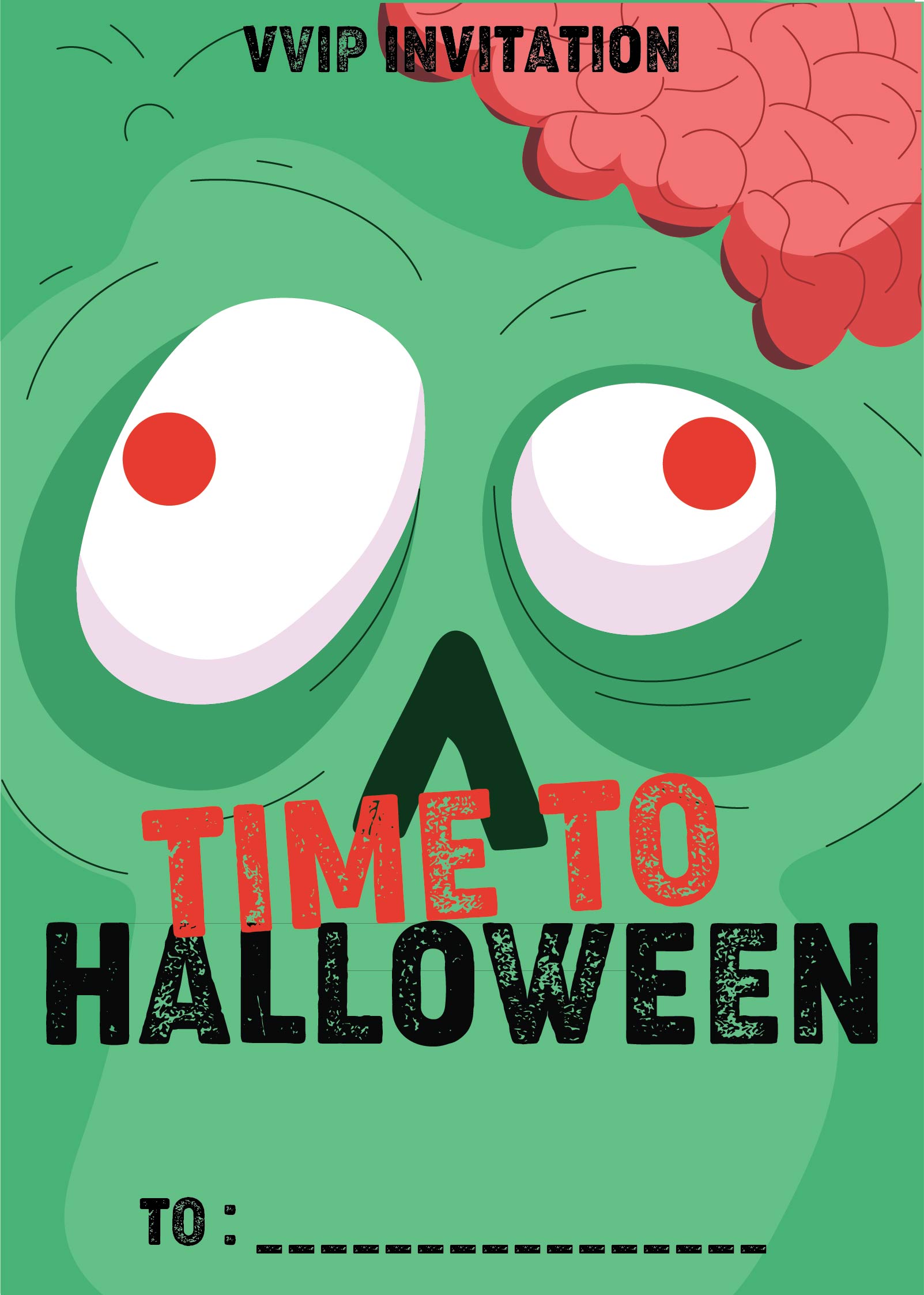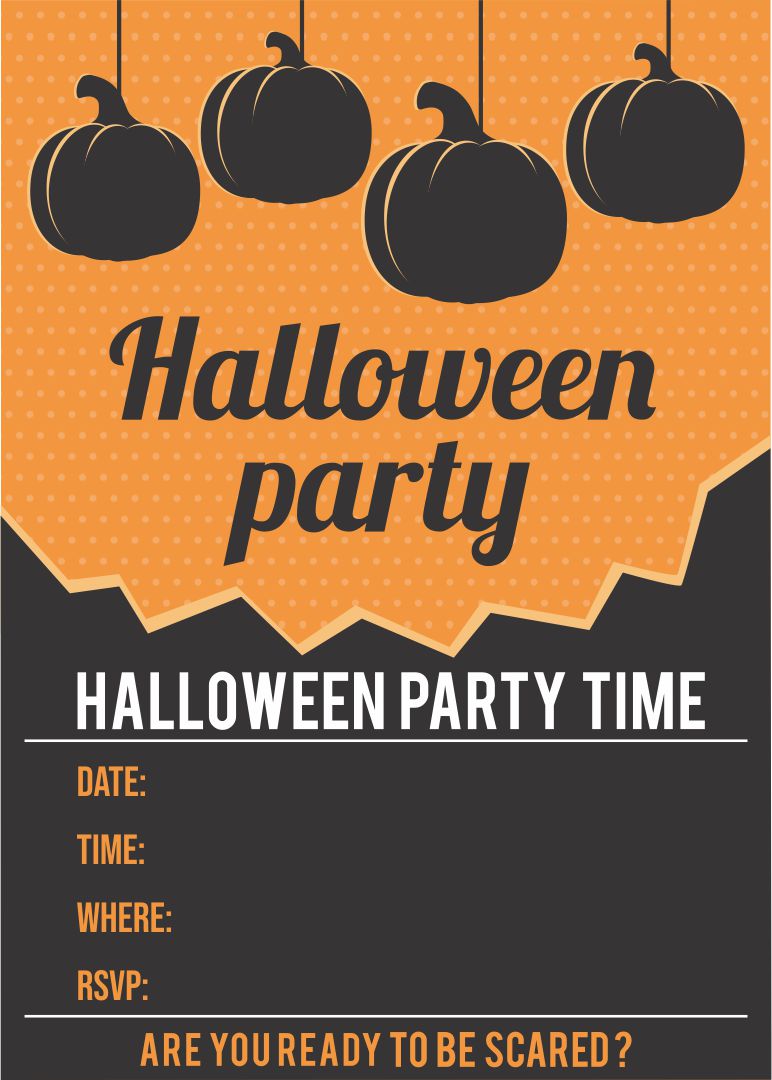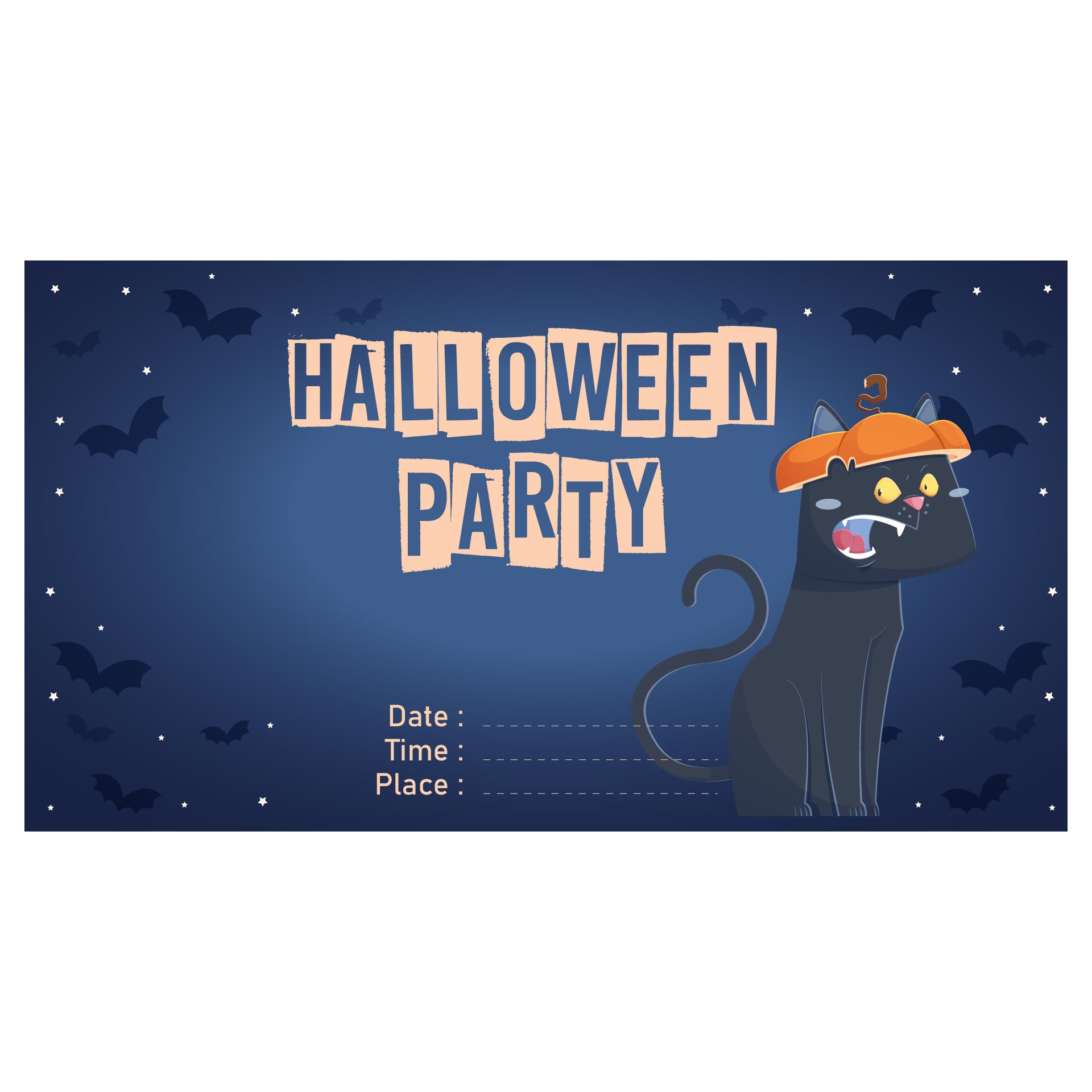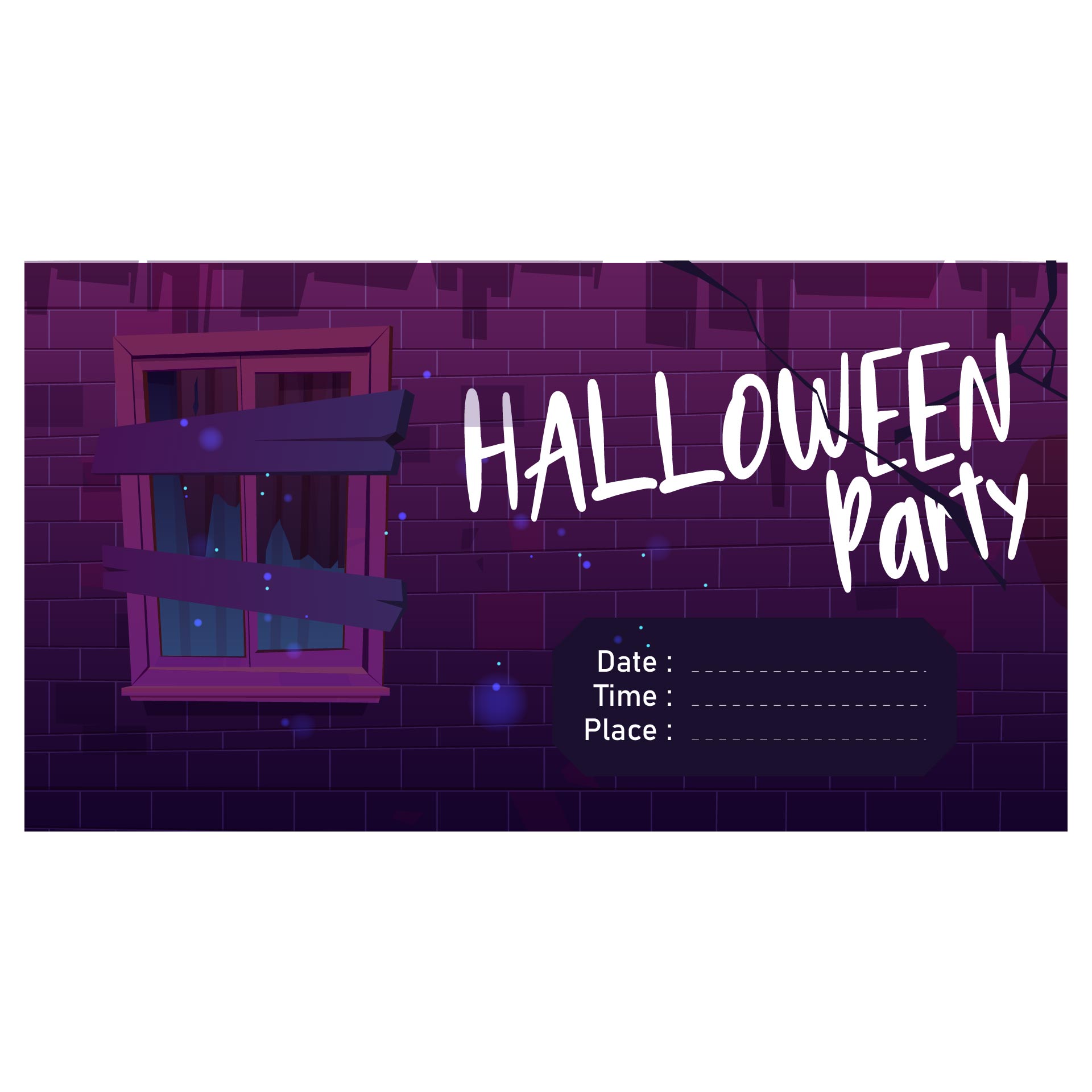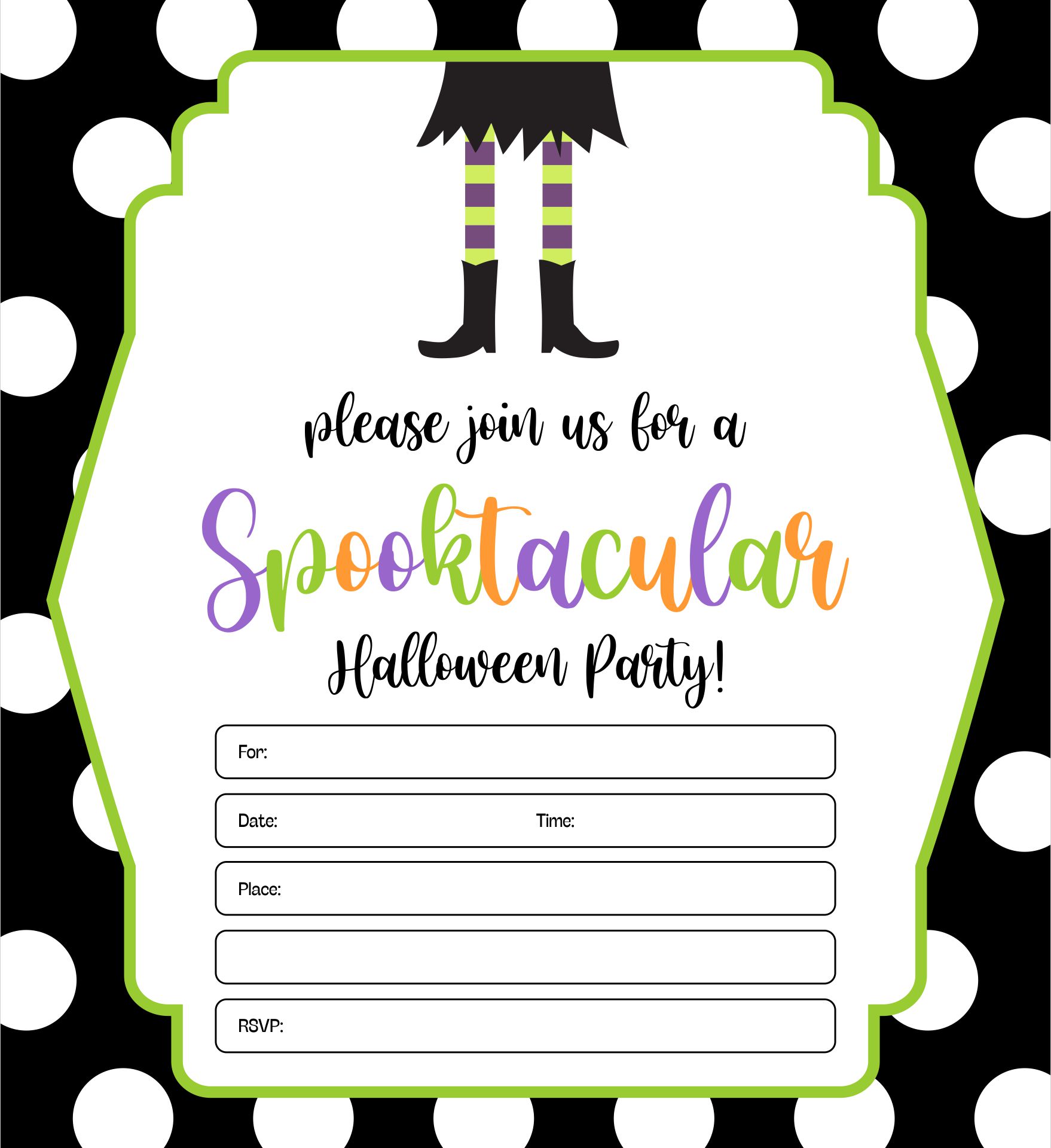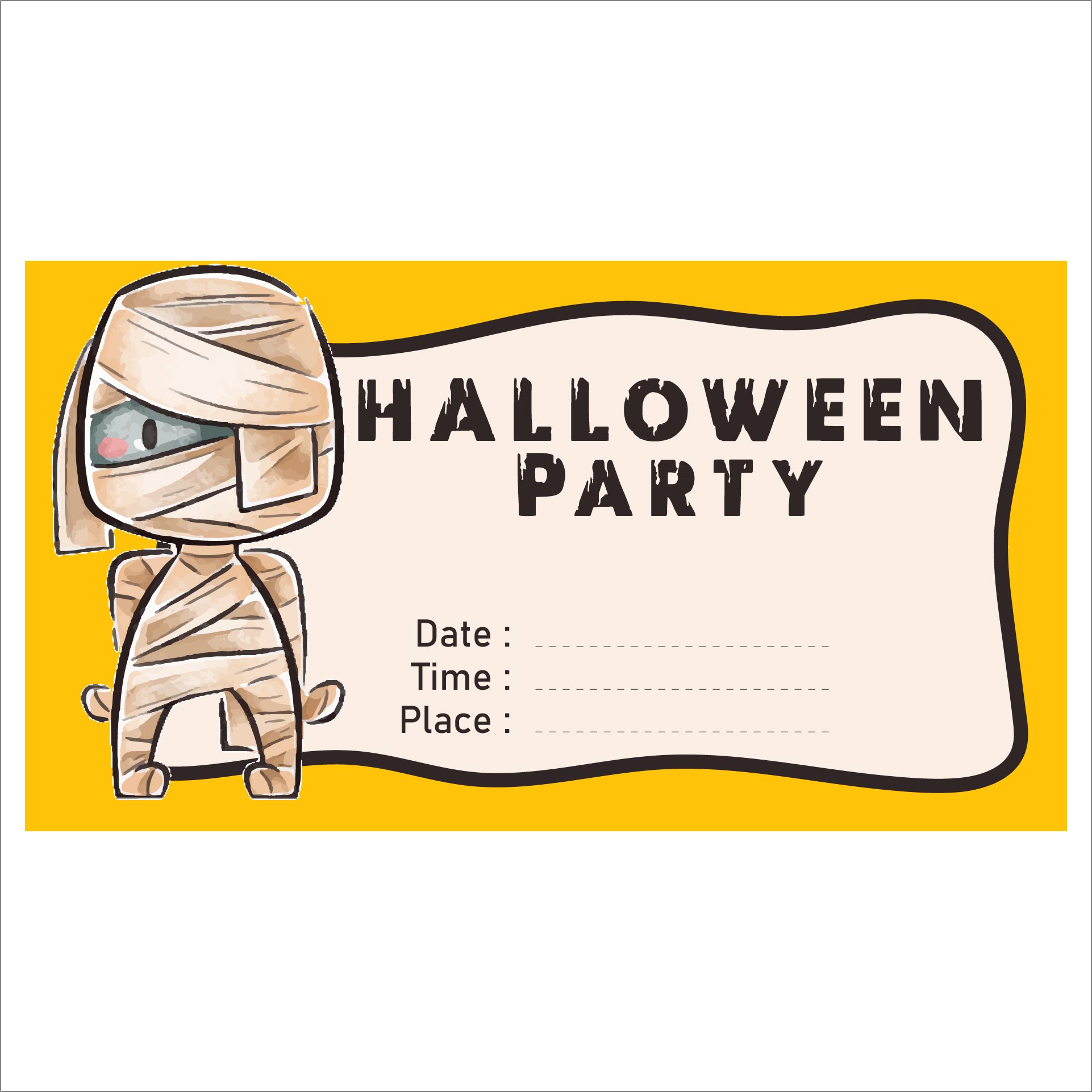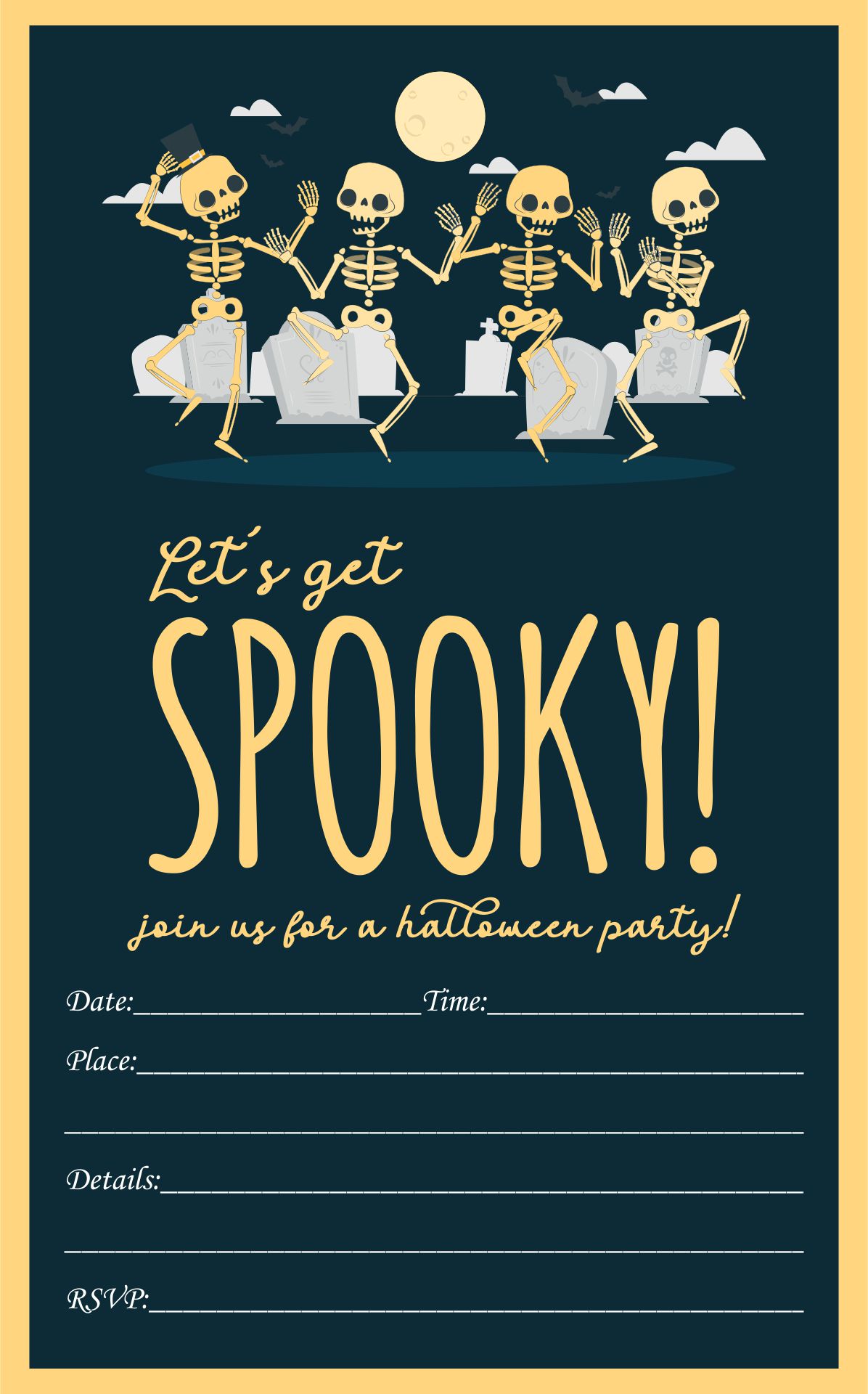 What do you write on Halloween invitation cards?
Invitation cards essentially are about to write down the place and time also dress code. Yet how would you make it extraordinary rather than simple words like that? Especially when it comes to special events like Halloween parties or birthday parties and Christmas dinner at the office. Since Halloween is just around the corner, you might have to think about the words to write on the Halloween invitation cards. Besides its dress code to go for the party, you might as well add an opening like "It might be scary, it might be full of fright, yet you will never know if you don't come for a Halloween night!." Sort of stuff like that. Those kinds of puns and cheesy wording on the Halloween invitation cards might have your body shivers yet laugh at the same time. So dare to give it a try just to make it fun Halloween night!
---
More printable images tagged with: