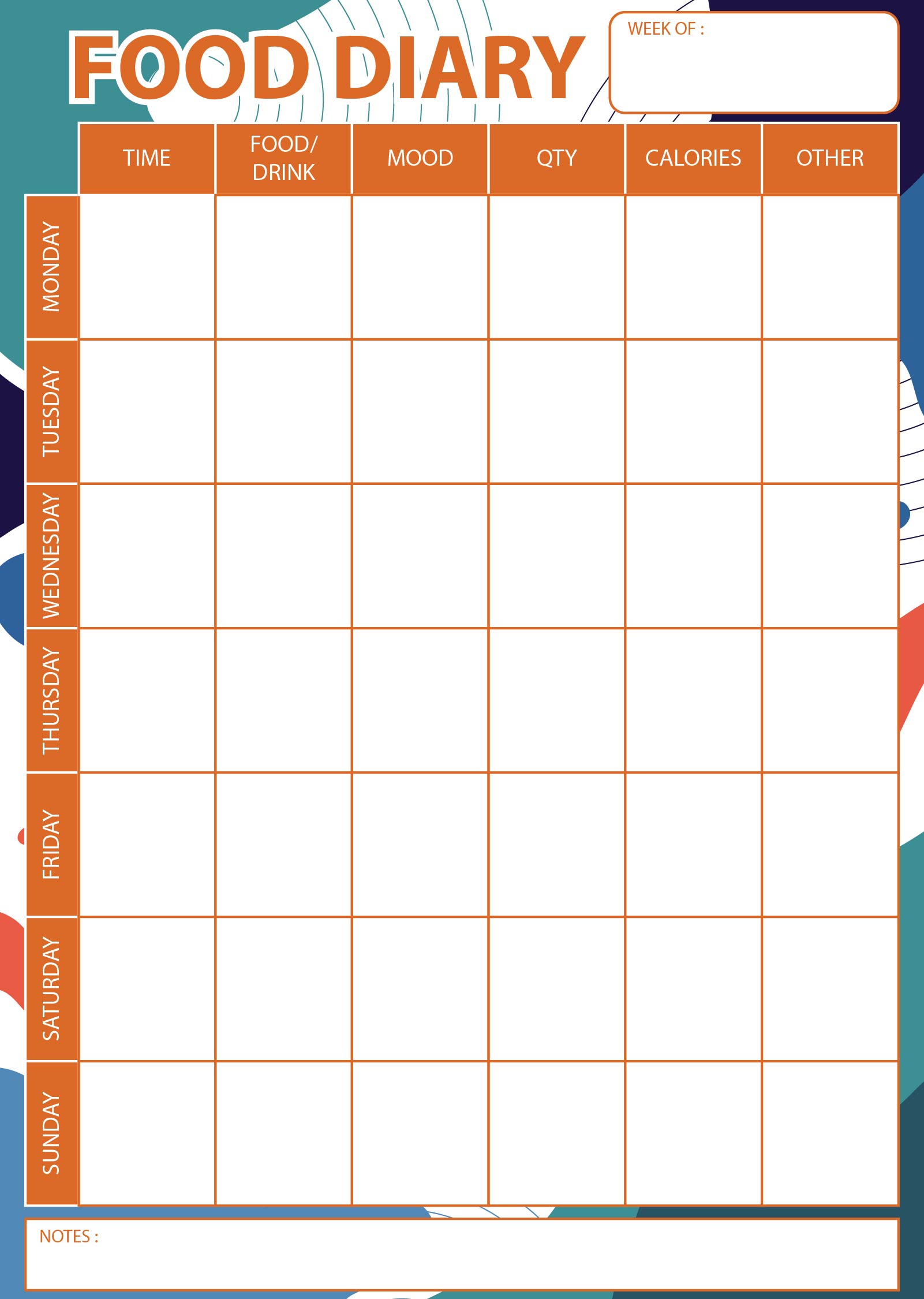 What is the benefit of Food Journal for Weight Loss?
Making a food journal will help you to keep track of your daily calorie intake and help you to understand your eating habit better. One of the most important keys to a successful weight loss program is the right meal plan. But before you go straight to meal planning, you may want to understand your eating habit first. How many calories do you take daily? Where do you get the food? How often do you eat snacks? By keeping records of every meal you take, you will be able to measure your total calorie intake. Now you can compare it to the right amount of calories you can have in a day and you can see how much calories you should cut. You will also be able to see what kind of food contains the biggest calories so you can reduce it and replace it with lower calories food.
How do you start a Food Journal?
You can start by taking notes of all the food you take. You may want to write down the date, the time, the meal, how much you eat, and where you get the food. You can incorporate a food journal into your weight loss journal and write what activities you do on that day. It is important to record as much detail as possible. Be honest. Write down everything even if it's just a few peanuts. You also need to record all of the drinks you take on that day. You can make the journal from scratch on a notebook, or you can print some templates from the internet.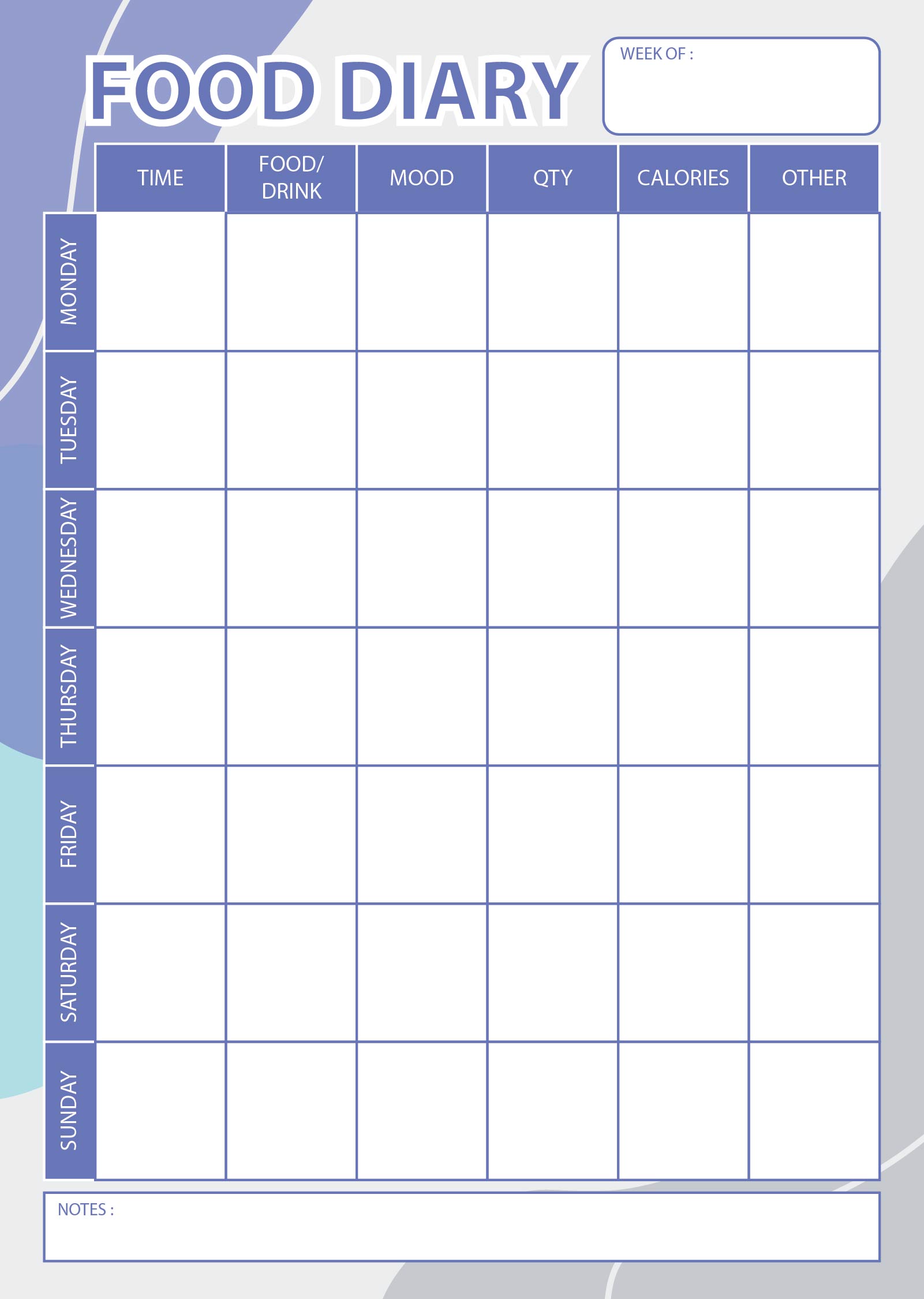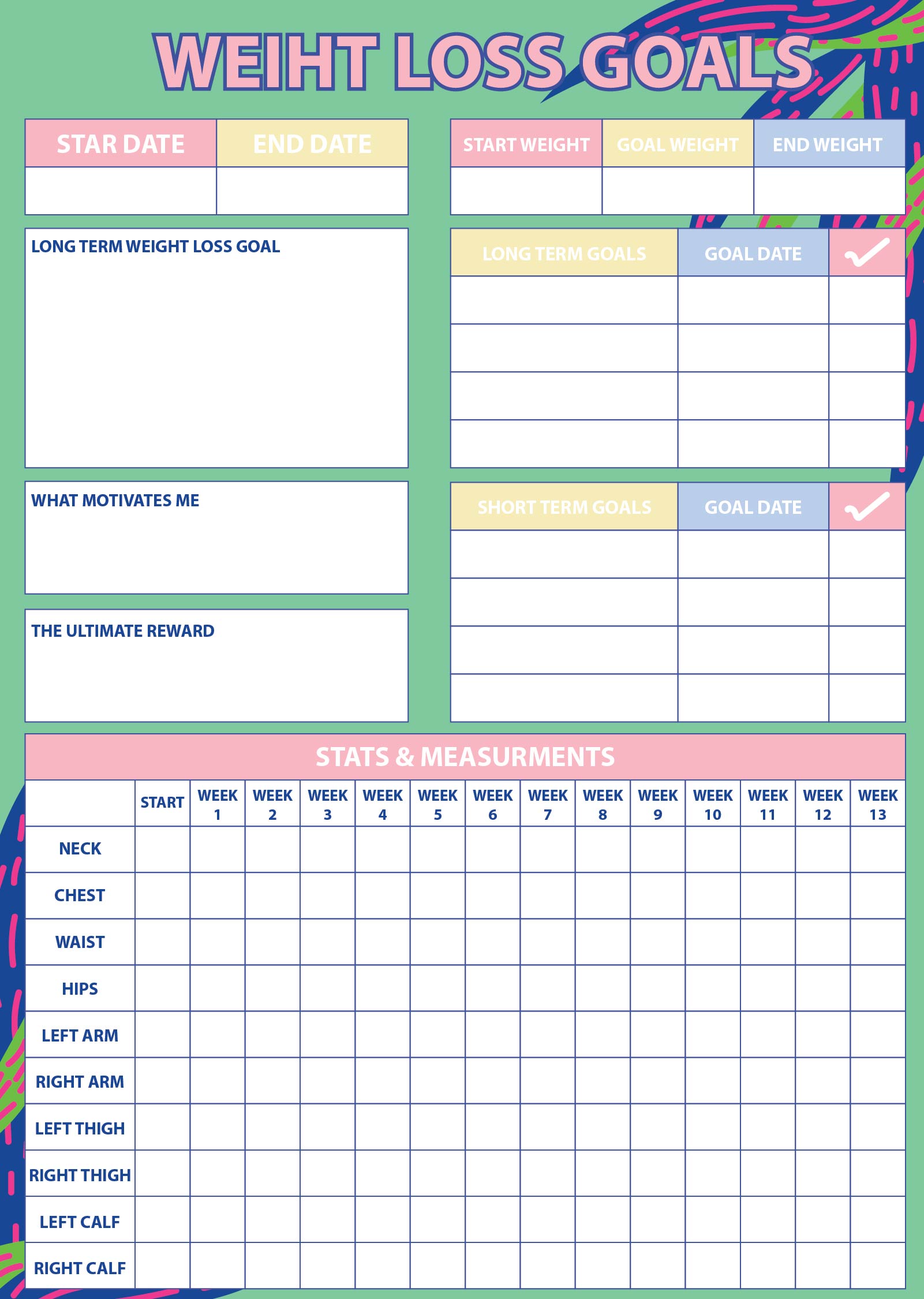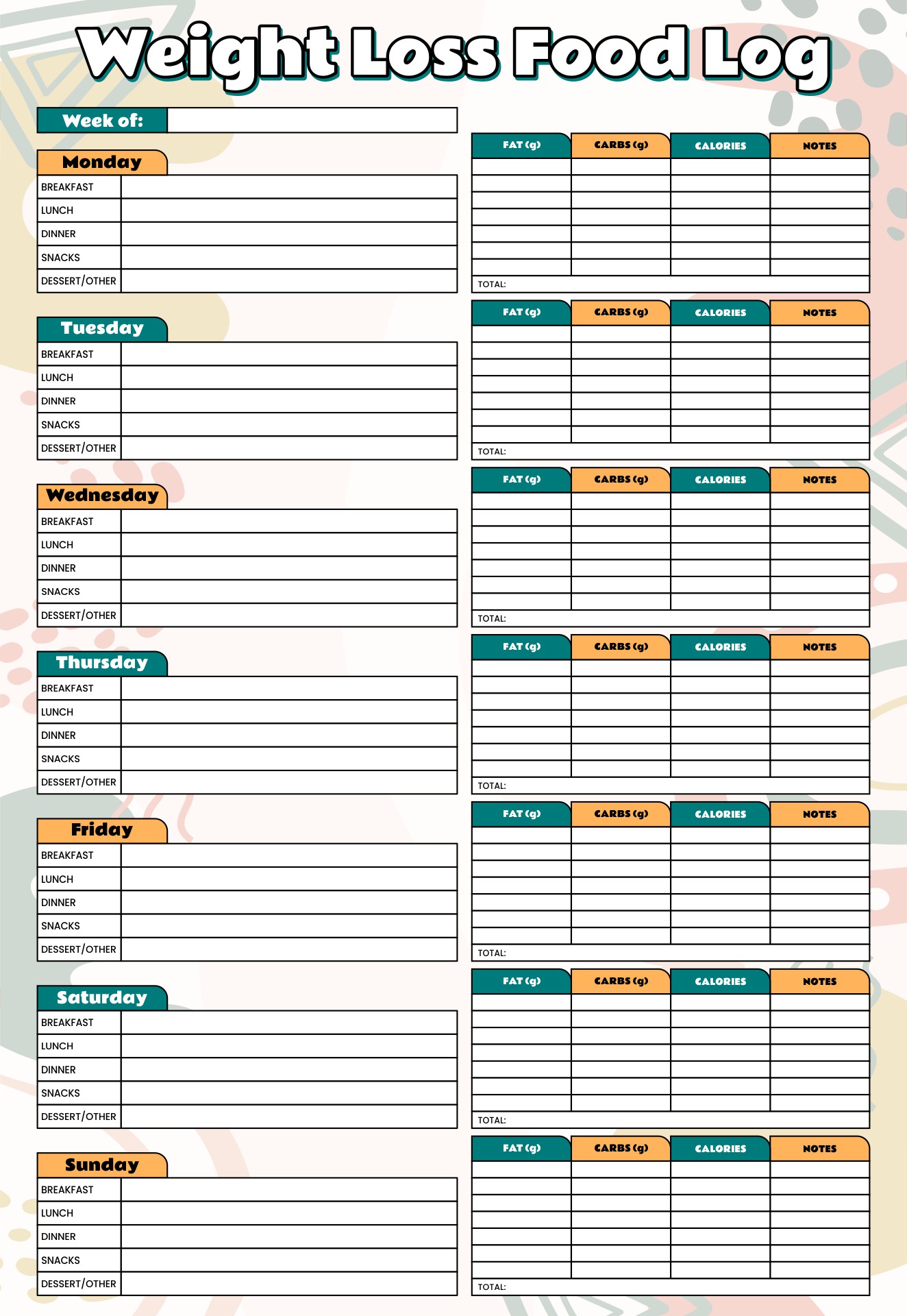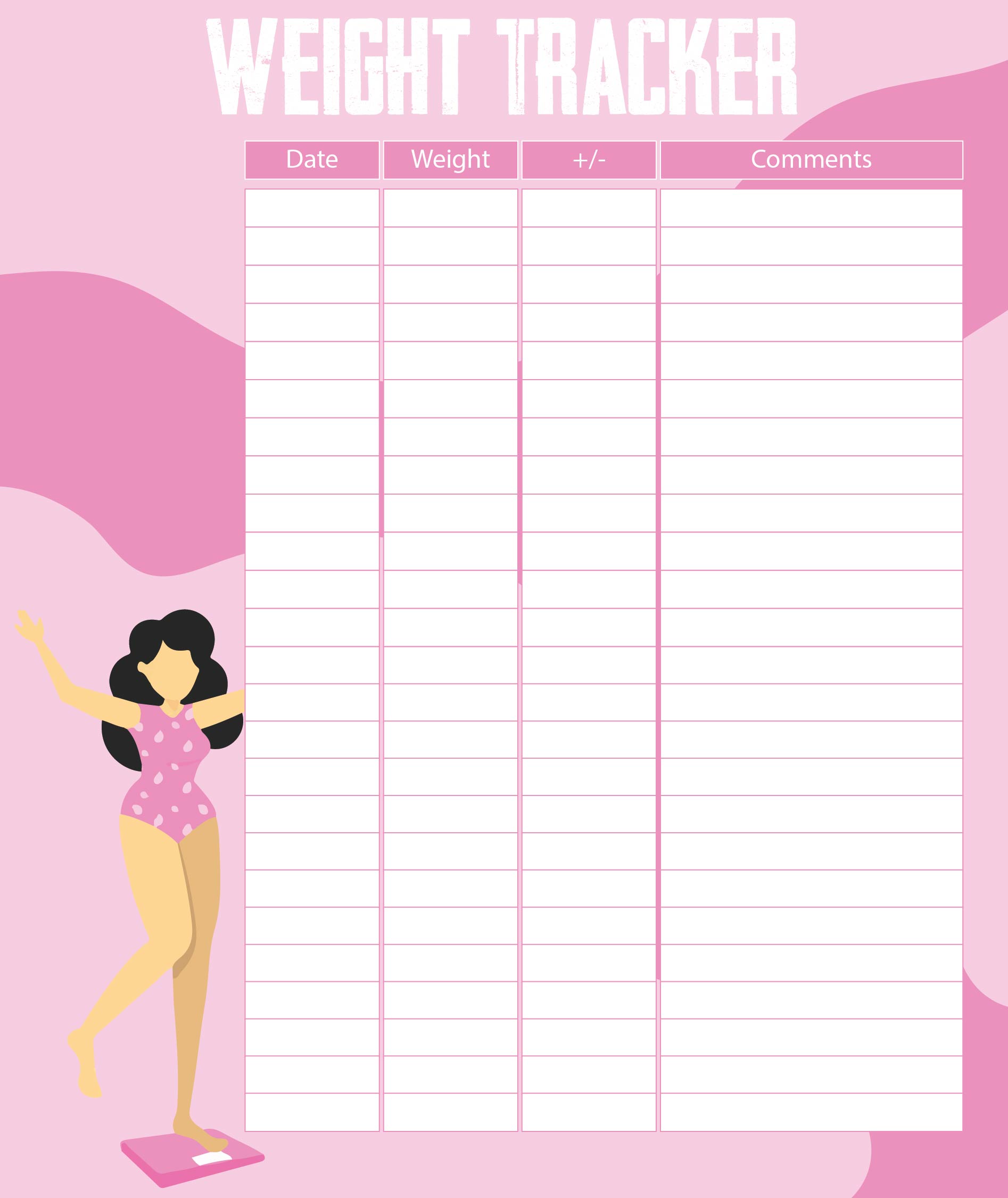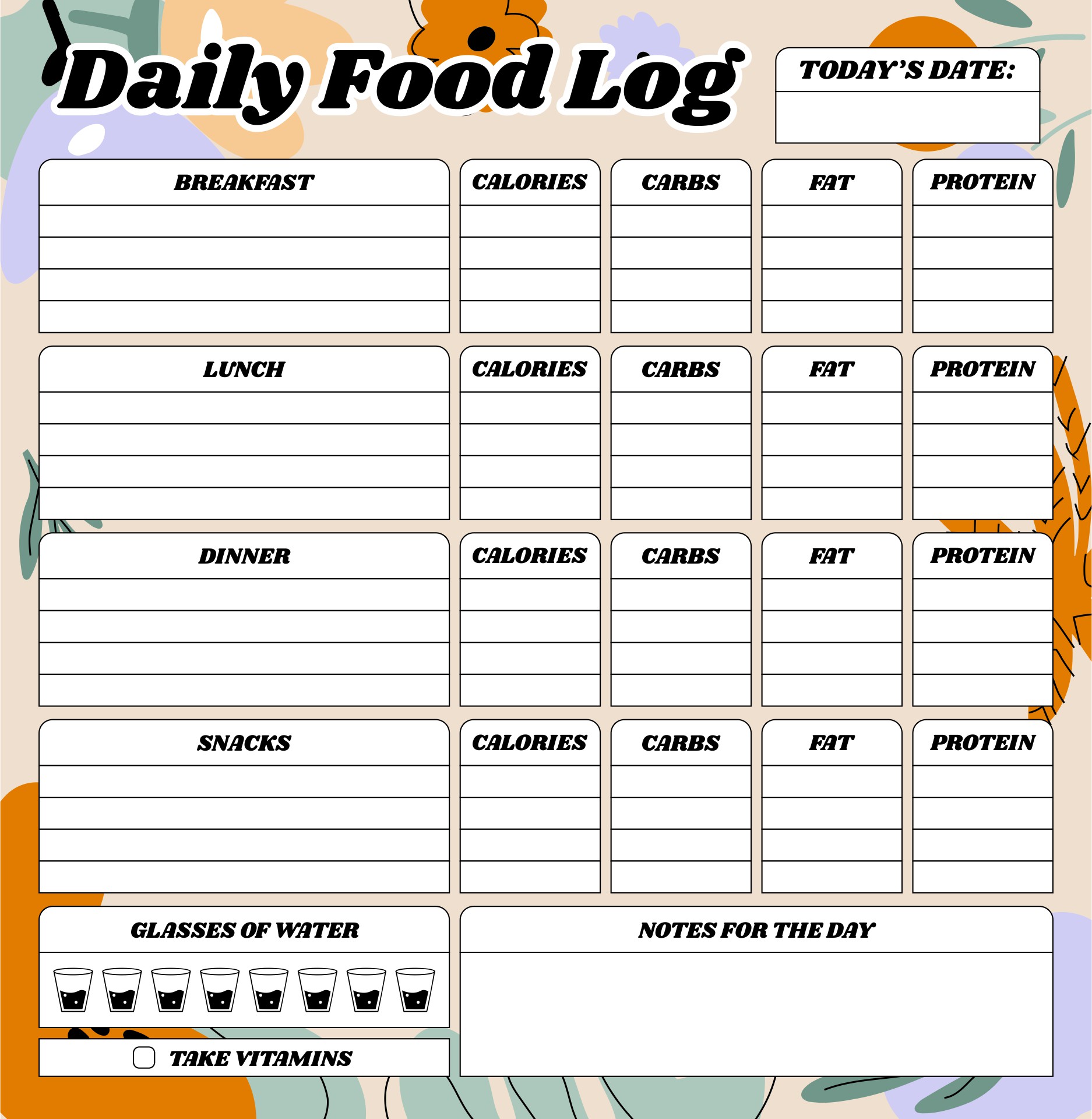 Can a Food Journal help you Lose Weight?
Well, it depends. In a way, it is a very convenient tool you can use on your weight loss journey. But it is not a magic tool that makes you get skinnier instantly. A food journal keeps track of your daily calorie intake, nutrients, and eating habits. But it will only work if you do something about it. It will not help you if you only write down your meals and just keep them without doing anything. The goal of using a food journal is to help you understand your eating habit and compare it to the ideal meal plan for your weight loss program. In order to succeed, you need to work out and actually use the food journal as a guide to help you create the ideal meal plan.
---
More printable images tagged with: