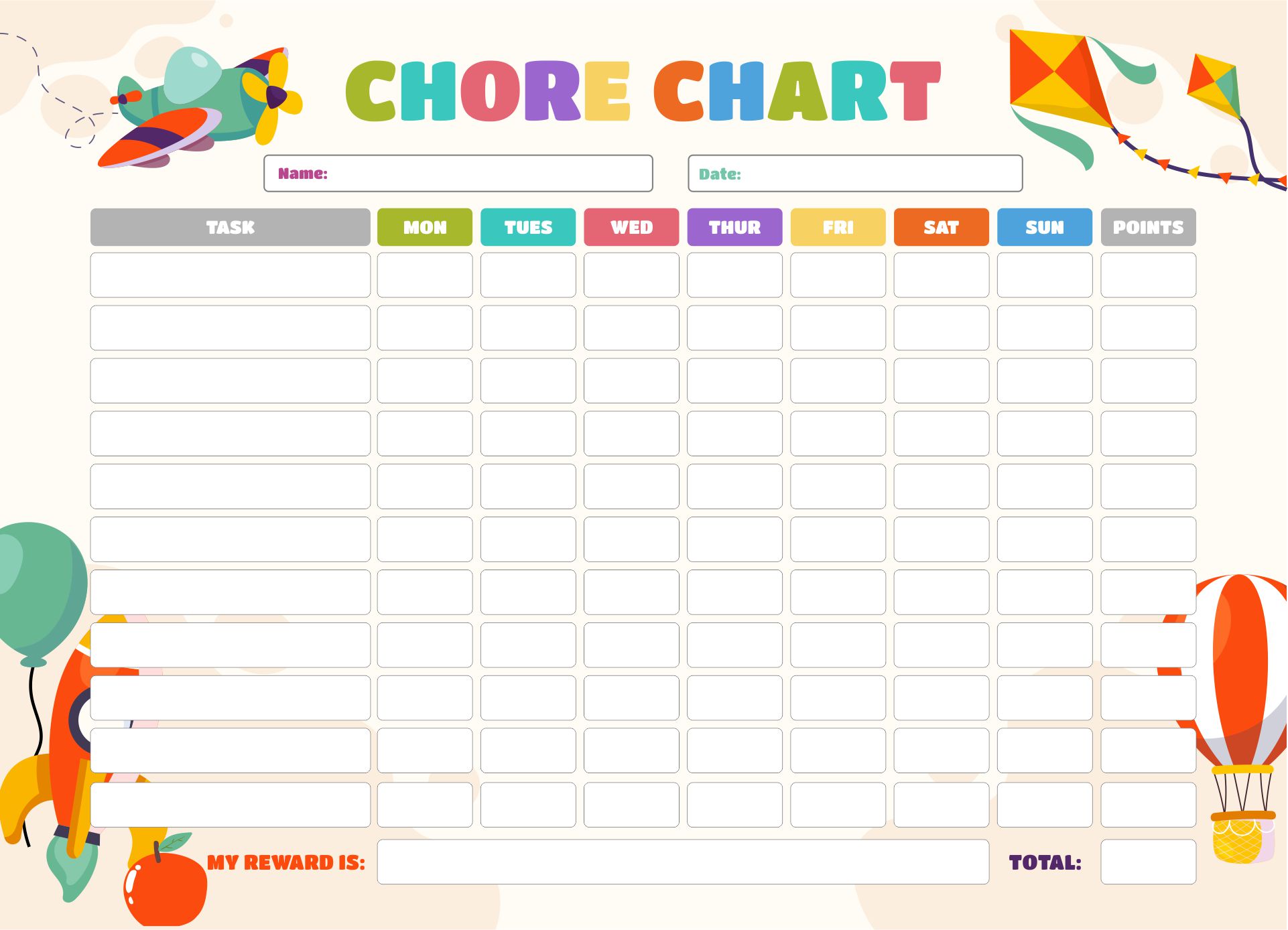 Is it possible to download a printable version of a children's chore behavior chart from the internet?
A chore chart is a particular kind of behavior chart that encourages children to complete household duties. In exchange for participation, they typically receive permission or money. It is a common concept that they discover responsibility through taking on these responsibilities. Therefore, you can use printable templates in place of the first one if you'd want a quick and simple way to obtain a chore behavior chart for your children that you can use to evaluate how well they're doing their chores.
You can display the chore behavior chart for them on the wall of the living room, the study table, and so on. Additionally, you may use colorful markers or adorable stickers as markers on the printable chart while marking your child's chore behavior chart. Such markers can be used to mark any chores that have been completed by the child in addition to making an amusing and entertaining impression.
How can a children's chore chart be made well?
In order to get your kids to start the habit of being disciplined is to do some daily activities well-scheduled. There are several suggestions for parents in creating a chores chart for the children that they may follow to ensure that they are not overworked and that it is best for them, such as:
Make sure that everyone is assigned an age-appropriate task first. The chart should now be divided into three columns. The first is for the list of responsibilities and the person whose responsibility it is; the second is for deadlines; and the final one is for checking off the completed tasks. Everyone should be able to see the chart, and they should be free to complete their individual tasks.


Be clear when giving directions. Examples of such directions include things like "please always close the door when you go out," "make sure to wash the plate after eating," and so on.


Give them their chores gradually. Begin by demonstrating the task to them in detail. After that, allow your child to assist you. Next, let your children work on the task while you watch. They will be prepared to go on their own after they've learned it.


Don't be too strict with deadlines and reminders. You want to have the task to be completed without your involvement in the details. Keep in mind there are some borderline they need to understand even if there are no written rules and never forget to help them keep on track so they grow better.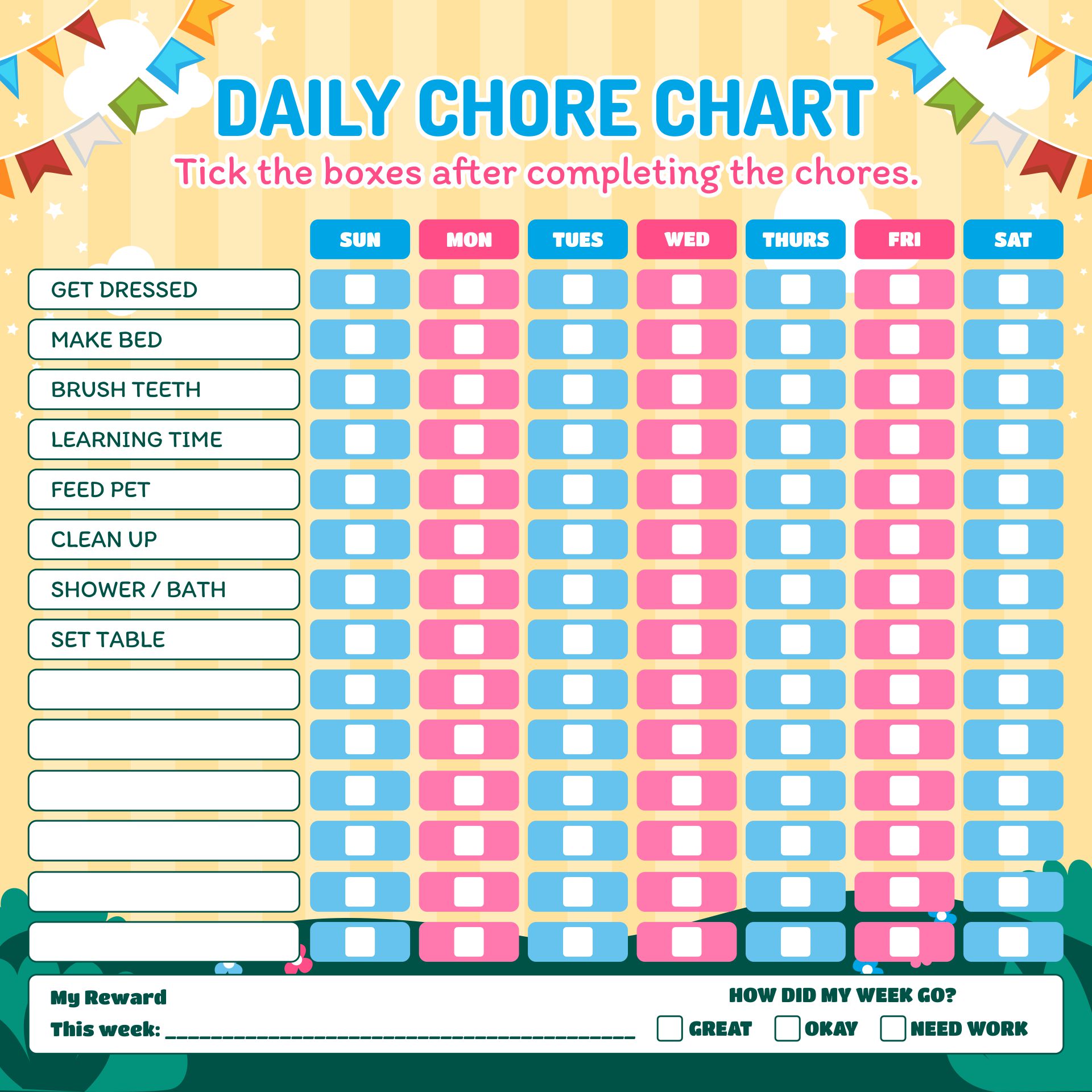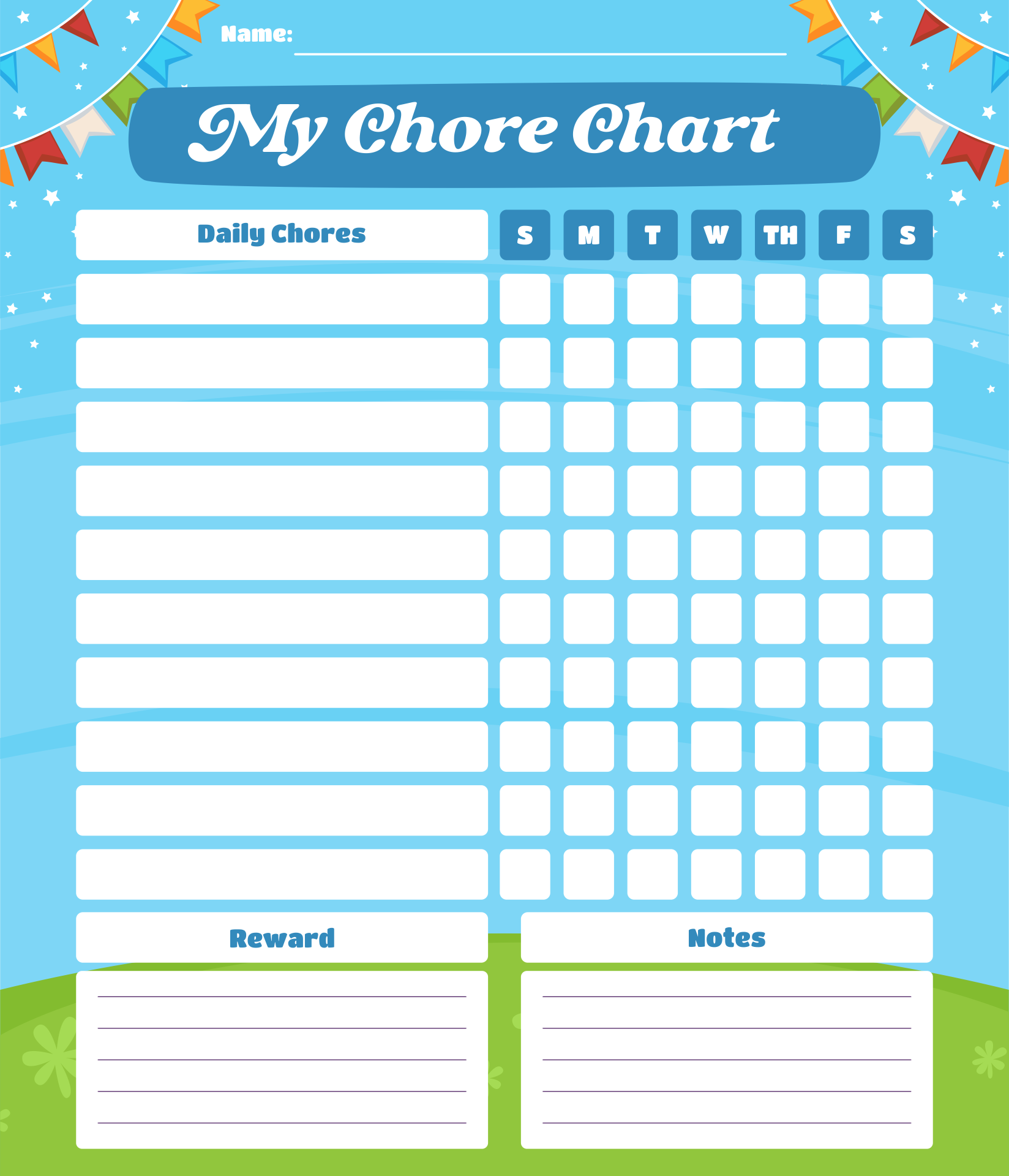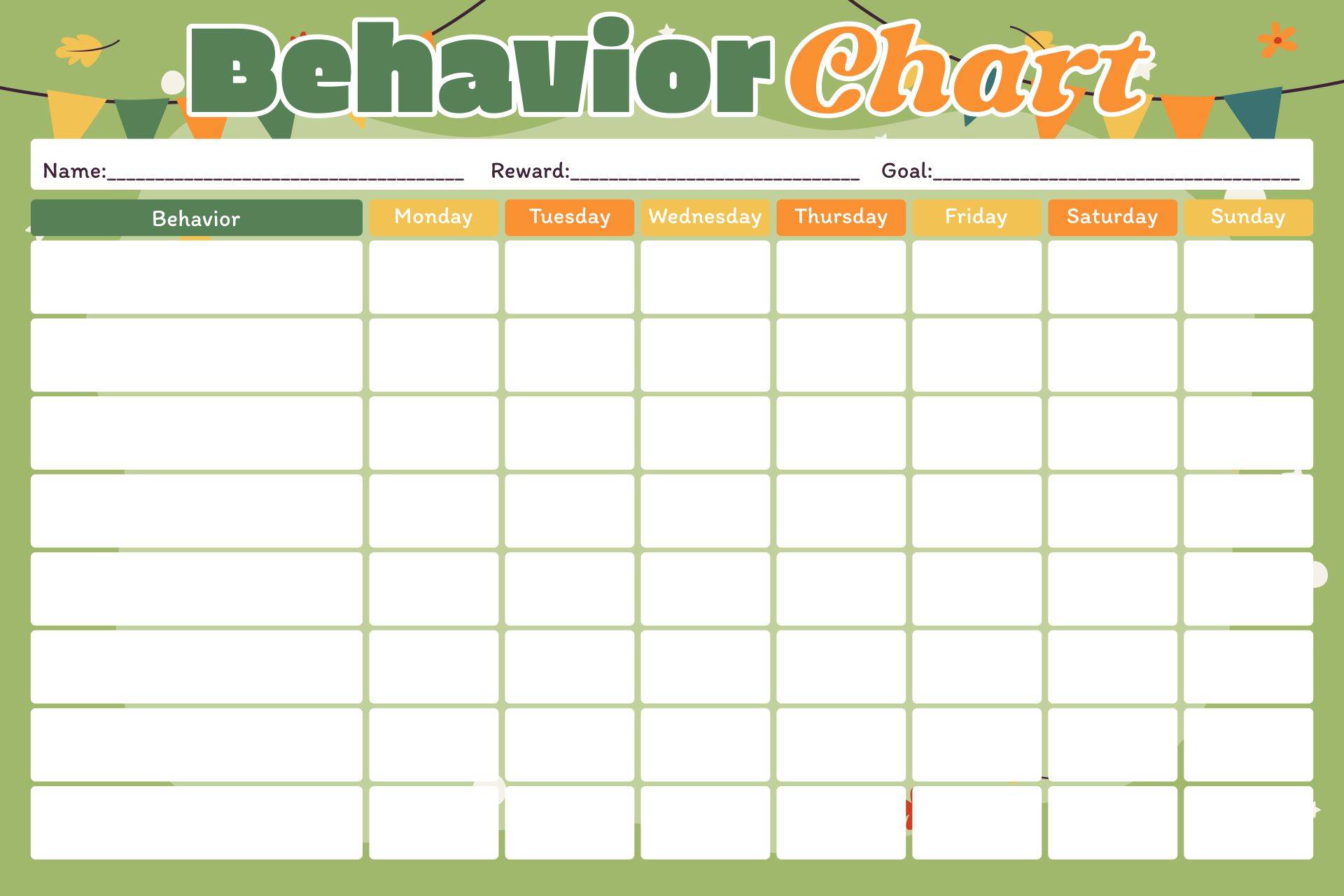 How to make your behavior charts work effectively?
If you want your child's behavior chart works in a great way, there are some consideration you need to follow. The following suggestions will at least assist you in creating a successful behavior chart for your children:
Achievable and age-appropriate objectives are important. You might not anticipate your older child to be capable of tasks that a youngster can complete. Attempt to figure out whether your child is struggling with a particular responsibility because they aren't putting forth enough hard work or because the work is too challenging.


Set up benchmarks. Your children can become disengaged when they don't receive a reward until they reach 30 stars. In order to maintain the desire, split it into manageable segments, like 10 stars.


Put the prize in full sight. Display or put the reward which can be easily discovered by the children. For example table living room, their bedroom, and so on.


Think about expressing gratitude. If you are worried that your child is growing overly reliant on receiving material things as a result of activities, you can prefer to use praise instead of material gifts, such as "Fantastic work, sweetie!"


Instantaneously prize. Whatever the prize, ensure that you present it to your child as soon as possible once they complete the chart to deserve it. Consequently, a link will be made, and the behavior modification will be powerfully motivated.


Stars and other markers on the chart shouldn't be removed. The stickers your children got obviously belong to them, regardless of how poorly they chose them. However, if you encounter any difficulties, clarify that making wise decisions will result in receiving extra stickers or other prizes.


Clarify your expectations and be consistent in doing so. In general, you must continuously follow the behavior chart if you desire it to be effective. If you believe you are making steady progress, try not to change the regulations once you have begun to follow them or stop using them completely.
So, those are some tips on how to make behavior graphs work effectively. By following the tips above, it is hoped that the child will not be burdened because all assignment considerations are adjusted to the child's abilities. Remember to always monitor their work and appreciate their progress. This will likely give them coin to recharge on doing better things ahead.
---
More printable images tagged with: