What Should I Include in Family Chore Charts?
First, it is the time table. Give some space for each task boxes, so that later on your family members can give a mark. Then, you should put the date and time too. You can also include clip art or a sticker for the task. For example, you separate the family chore charts from the chore stickers. Just like when you play a puzzle. The task should fit with the age of the children to avoid any major injury. You can put a clue of what cleaning equipment should be used.
Can We Design Our Own Family Chore Charts?
Yes! You can customize your own family chore charts. You can put the prompts based on the age of your children. You are free to add pictures and colors for the chore charts, so you will always be energized to accomplish the house chores. Also, the charts can be from the number of children in the house. By doing so, you will distribute the chores fairly, and each of them can learn a lot of things from doing the house chores. You can also design the charts with stickers, markers, or any bids to mark the finished activity.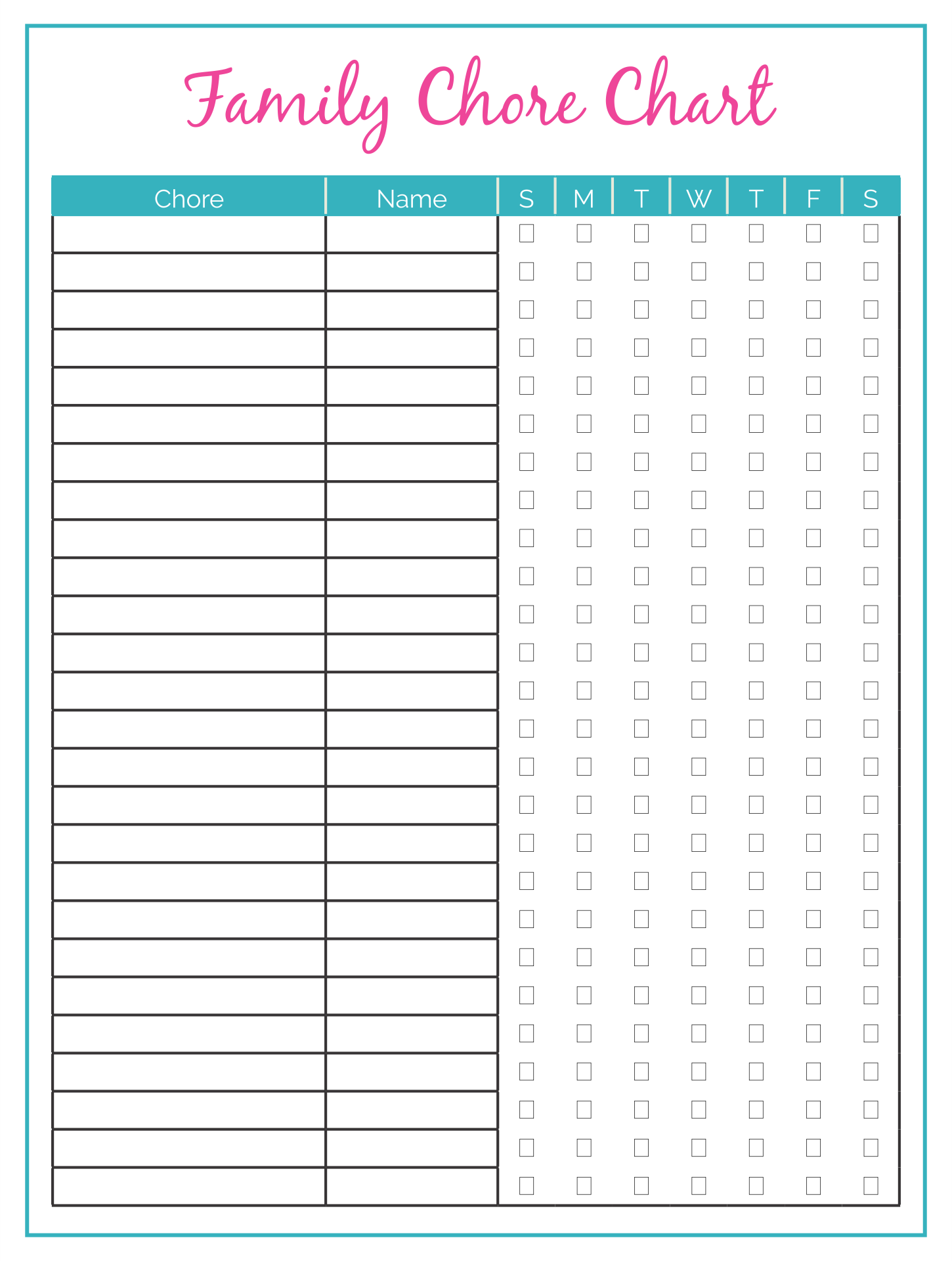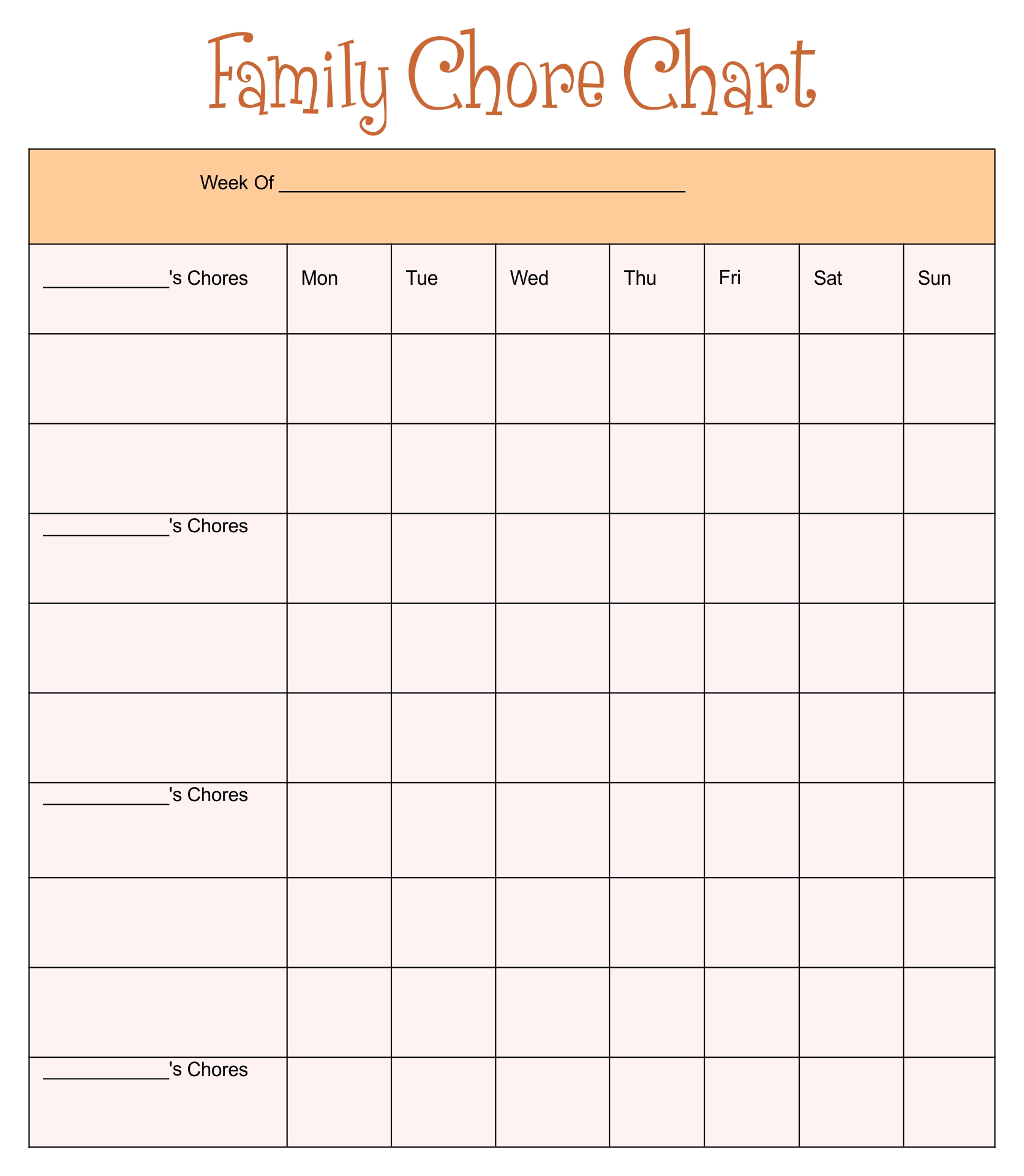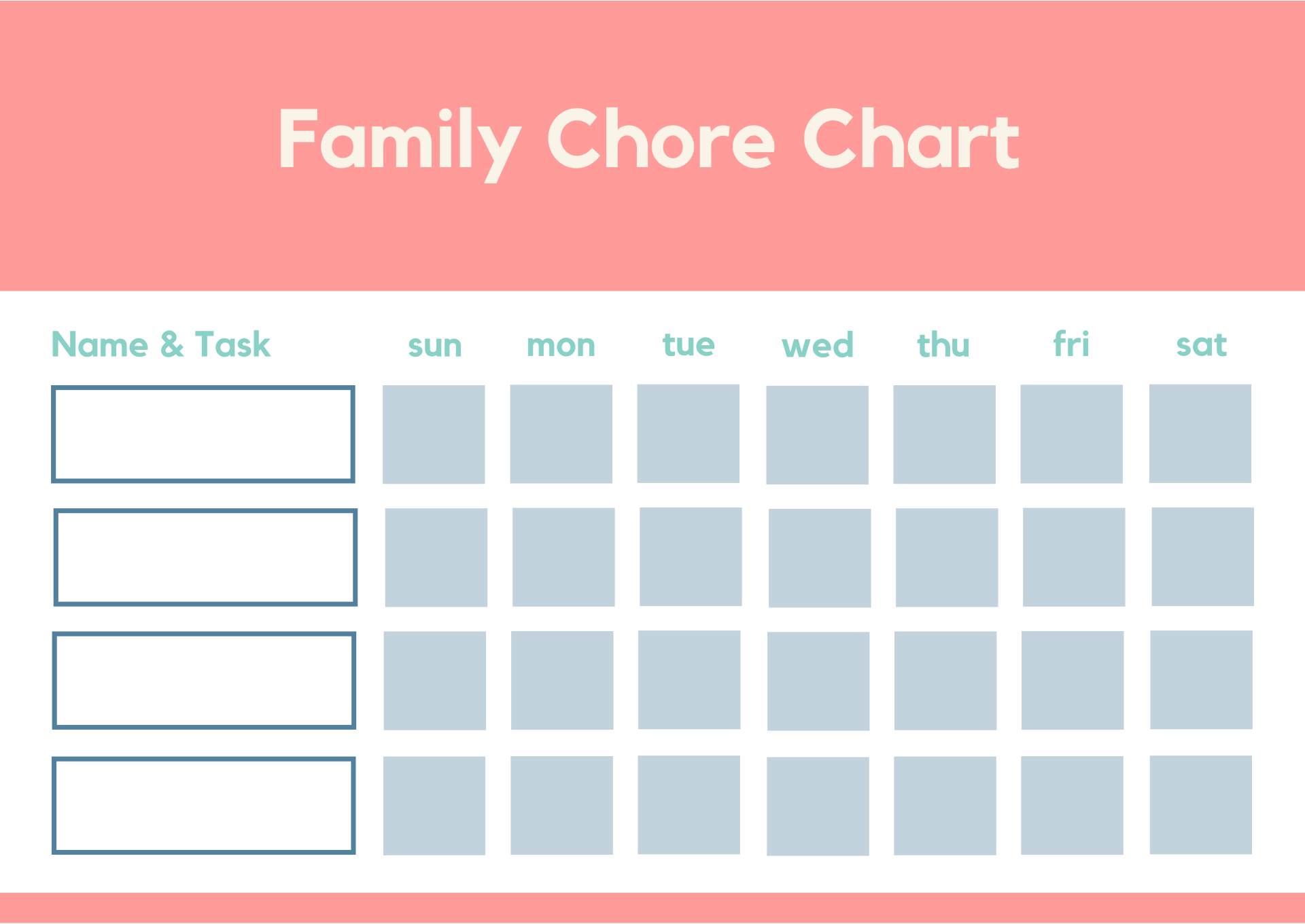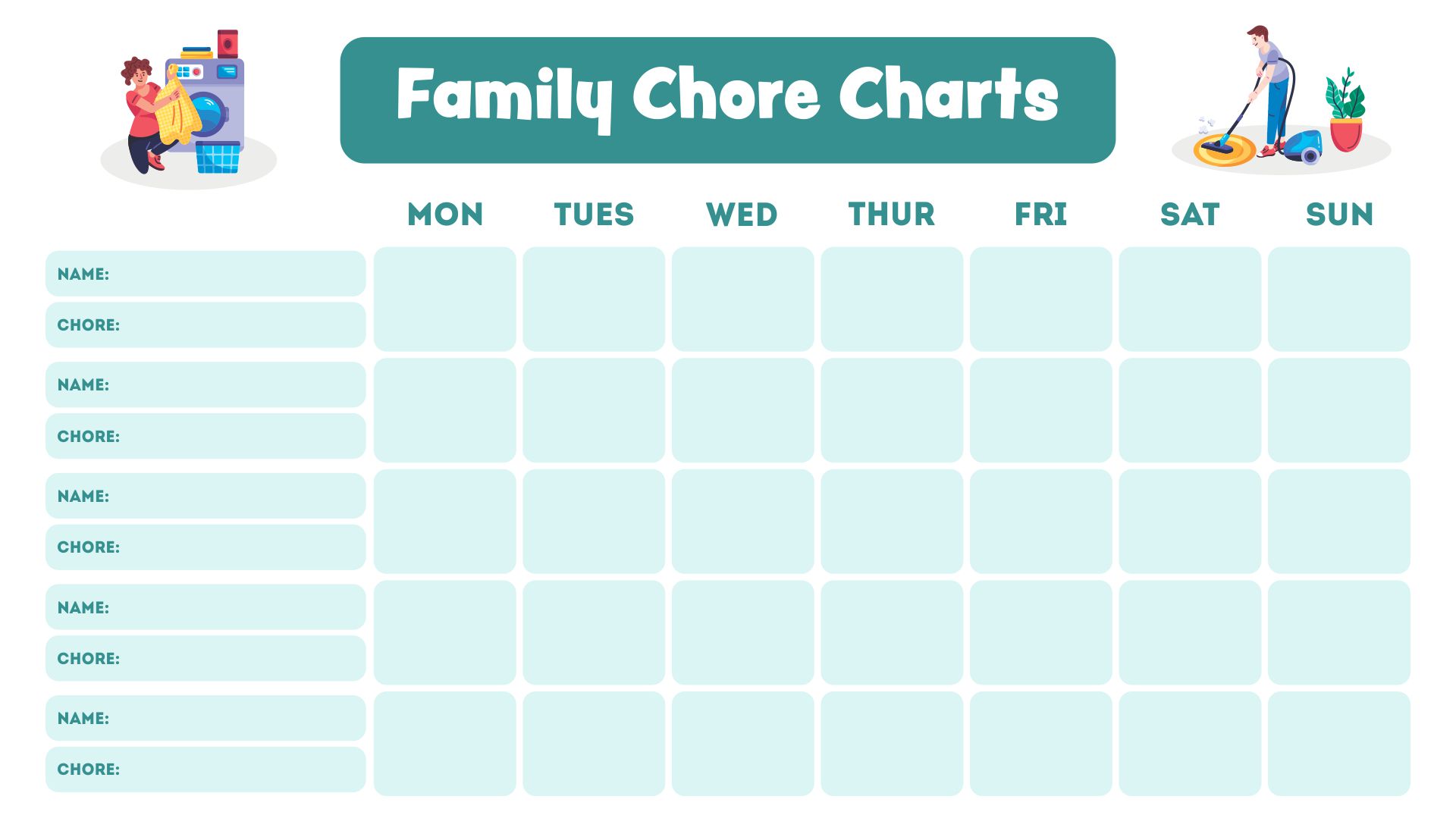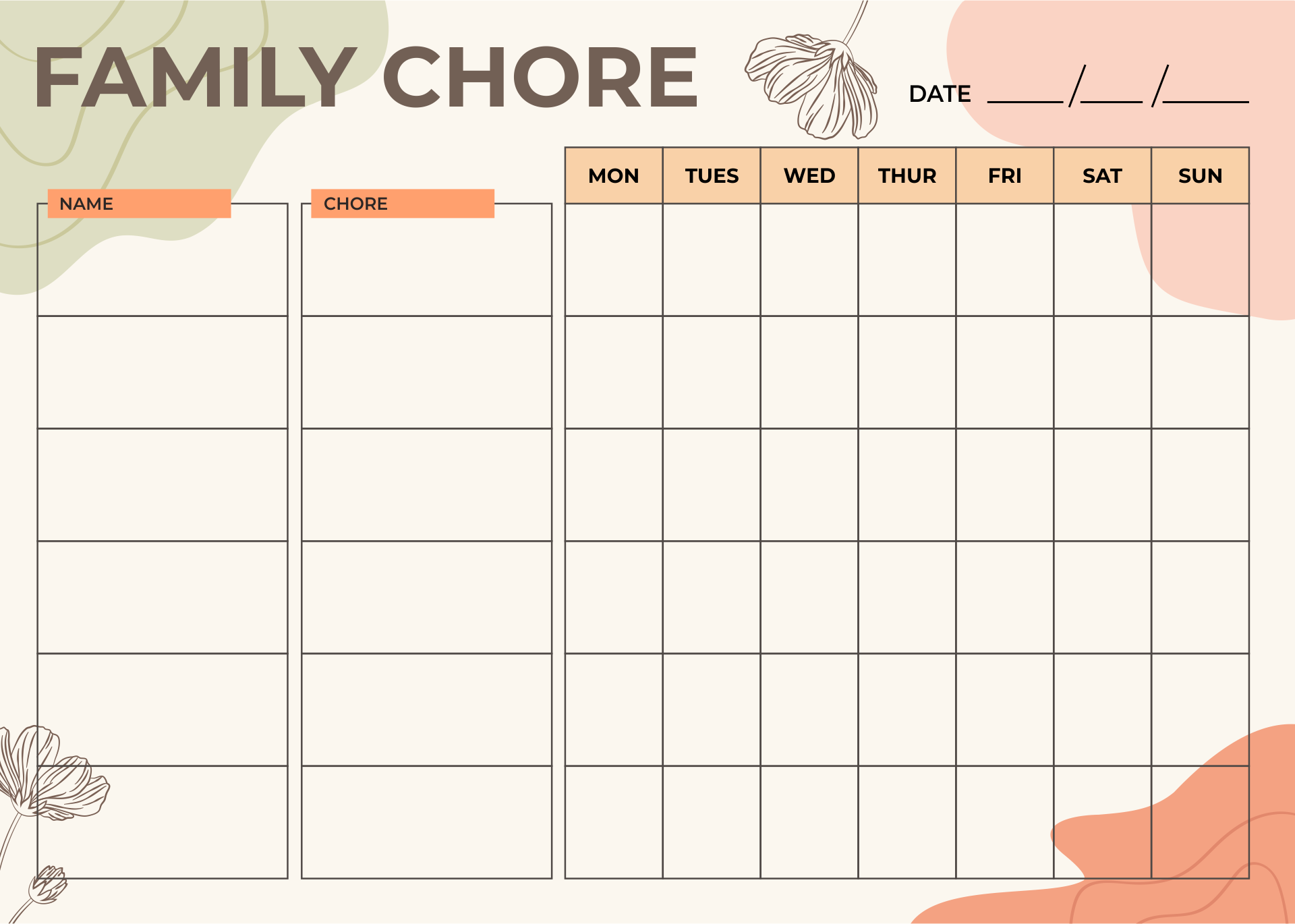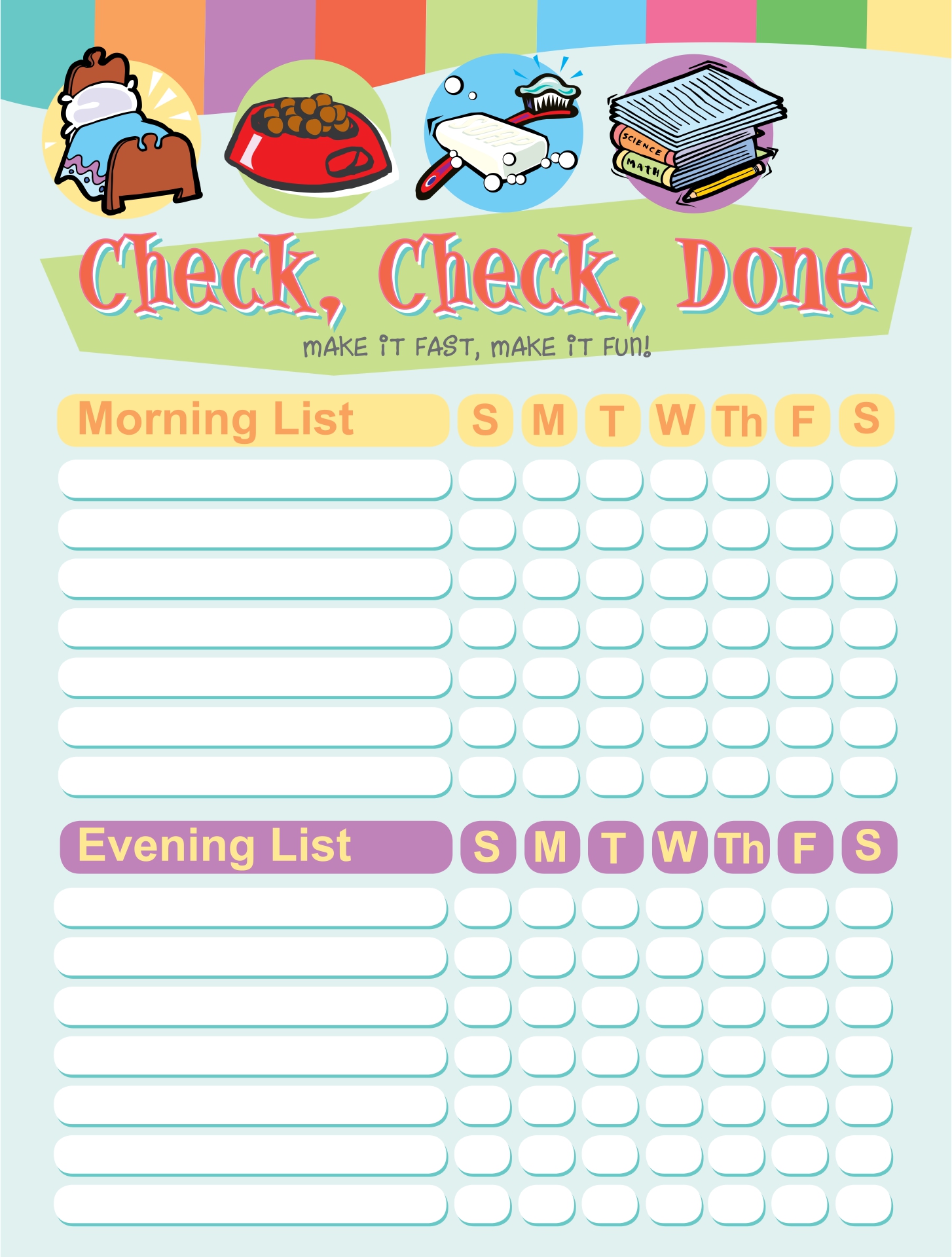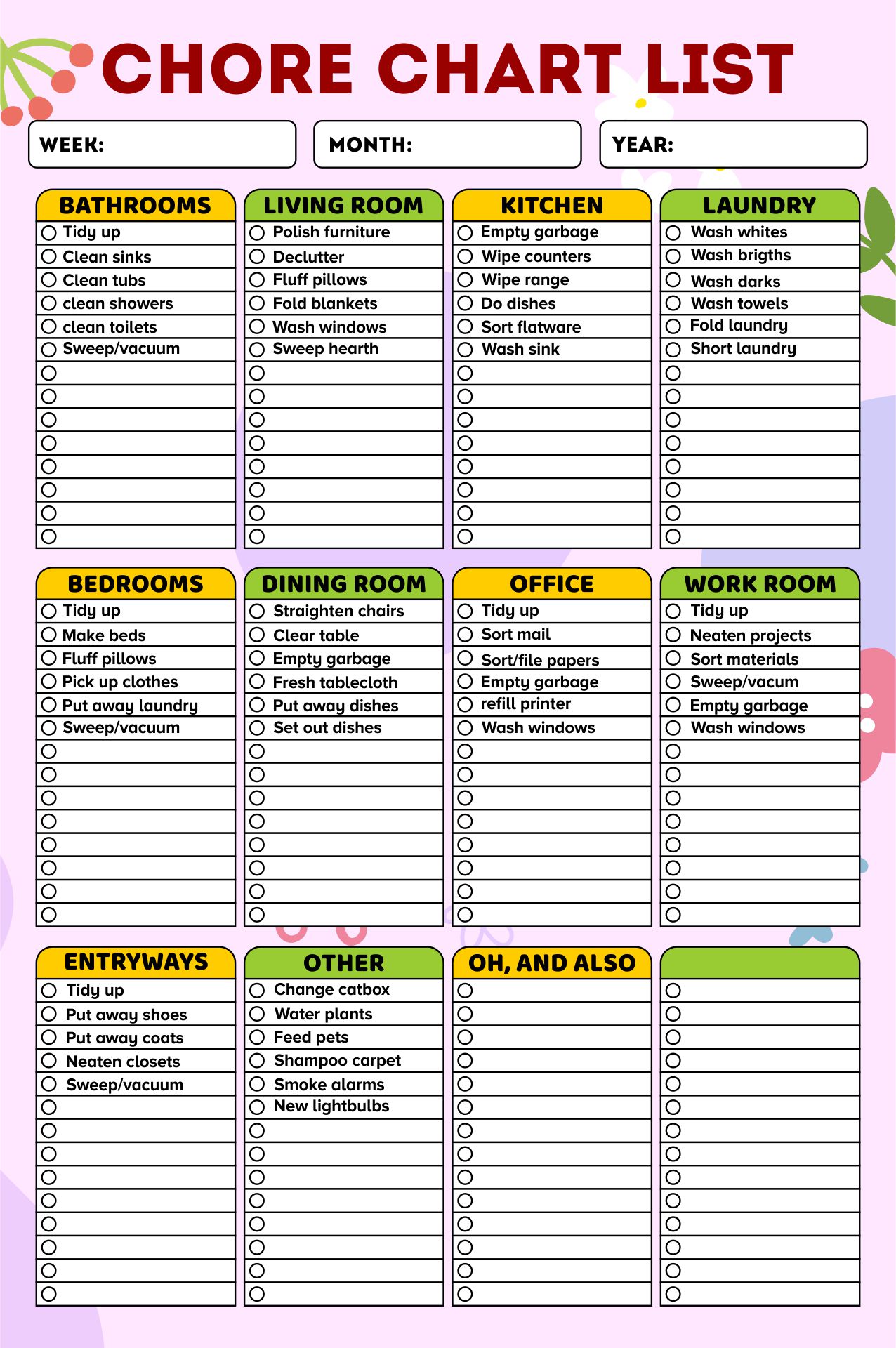 How To Remind Our Family to Check the Chore Charts?
Nowadays, you can get paperless family chore charts. The charts are moved to a mobile application by downloading the application. You are required to put in a notification as to the reminder. If you still like the traditional way, you can put the chore charts in each bedroom and refrigerator. Place some stickers or any kind of marker that is fun to put and to make. You can also write down the names of the person who is responsible for specific chores.
Where Can We Get Family Chore Charts?
As you can have an instant reminder for your family chore charts from a phone application, you can get the chore charts online too. You can download the charts for free from a blog about parenting and family activity. The contributors also share the how-to's and what to prepare to divide the chores for each family member. After you download the charts, you can also print them right away. If you like the colorful charts, you can find them on a free core charts stock website. They offer you the chore tokens too or a book of chore charts that you can keep.