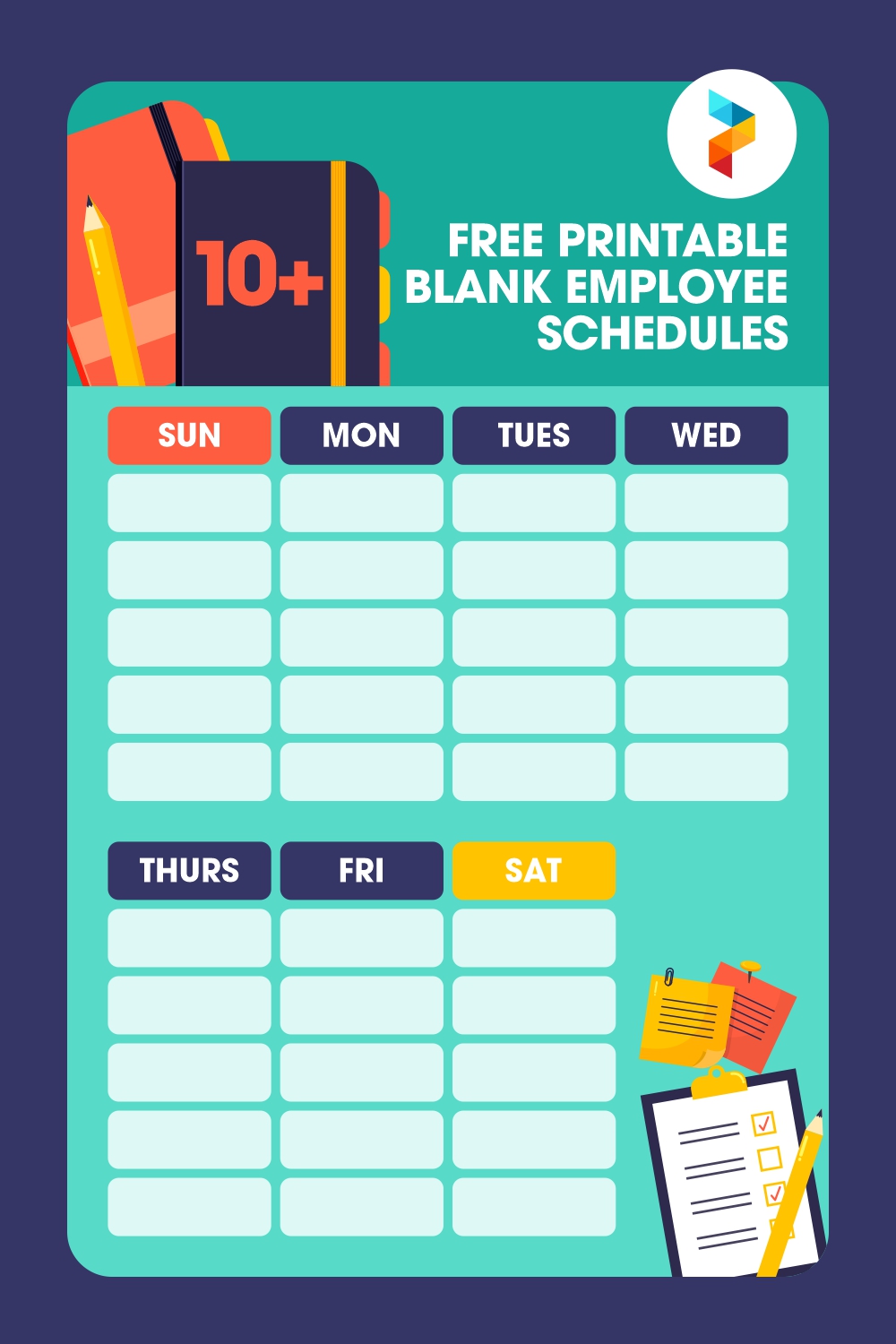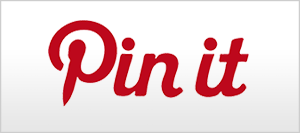 Printable Blank Employee Schedules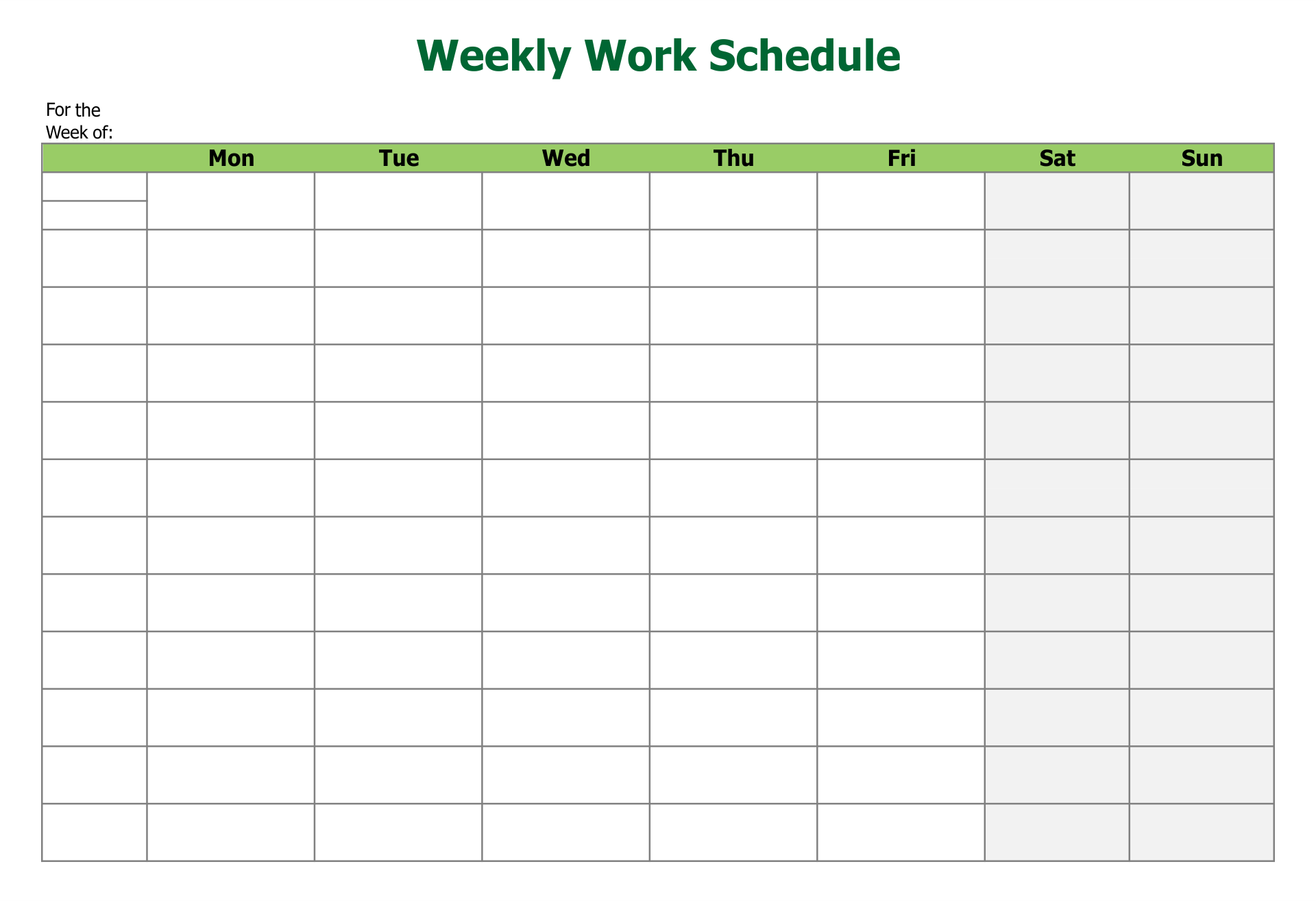 What is meant by Employee Schedules?
The employee schedule or timesheet is something that is used by employees to record data on their total working hours. It can be a schedule written on a piece of paper or in the system. An example is weekly and hourly calendar with some categories.
Some things that must be included in the work schedule are hours of entry, home hours, assignments, projects, clients, and other things that need to be done in the office. Moreover, for HRD, the work schedule is an important thing to determine the calculation of salaries for employees. The reason is, the salary is adjusted to the employee's schedules.
With a work schedule, the company's operations will also run quickly. Not only that, the work schedule is also used to record the activities of employees while working. Therefore, work schedules can vary from one company to another. It is tailored to the policies and needs of the company.
What are the Functions of a Work Schedule?
As explained above, the work schedule functions to manage employee work effectiveness so work can be completed on time. In addition, the work schedule is also documentation for employee attendance and absences. For this reason, it is important to make a work schedule because it can also provide these benefits.
The work schedule functions as time management calendar for employees. So, the HRD team can monitor the effectiveness of employee work every day.


The work schedule also contains employee performance. Not only that, the data in the work schedule can be considered by managers to provide additional tasks for employees. So, the schedule can be the basis for determining workload. If there is a lot of workload, it will also have a negative impact on employee performance.


Work schedules can be used to analyze managed projects so that the business will be more profitable.


With a work schedule, work transparency will be better. The reason is, the owner of the company can find out the pattern of activities carried out by employees. This will make employees aware of reporting their working hours every day so the company's productivity is better.


The data recorded in the work schedule will be used to process employee payroll. The payroll includes basic salary, bonuses, and overtime pay, all of which are calculated based on the hours worked by the employee. So, it's the best idea to choose a calendar with notes to make a work schedule.
Why Different Work Schedules Can Tailor Productivity?
Based on data obtained from HSBC, as many as 9 out of 10 employees say that a different employee schedule can increase their productivity. So, why different employee schedules can tailor productivity?
So, that's because employees have the flexibility to get a schedule according to their wishes. That means they can work when they are at their best. As additional information, of course, everyone has a different best time.
So, when working at the best time, employees are more able to think optimally to complete all their work. Finally, that is what has a positive influence on their productivity.
Therefore, companies should talk about when is the best time for each employee. Discuss it with employees so they can get feedback from them. In this way, productivity adjustments will be easier to make. Then, the company will increasingly have good business performance.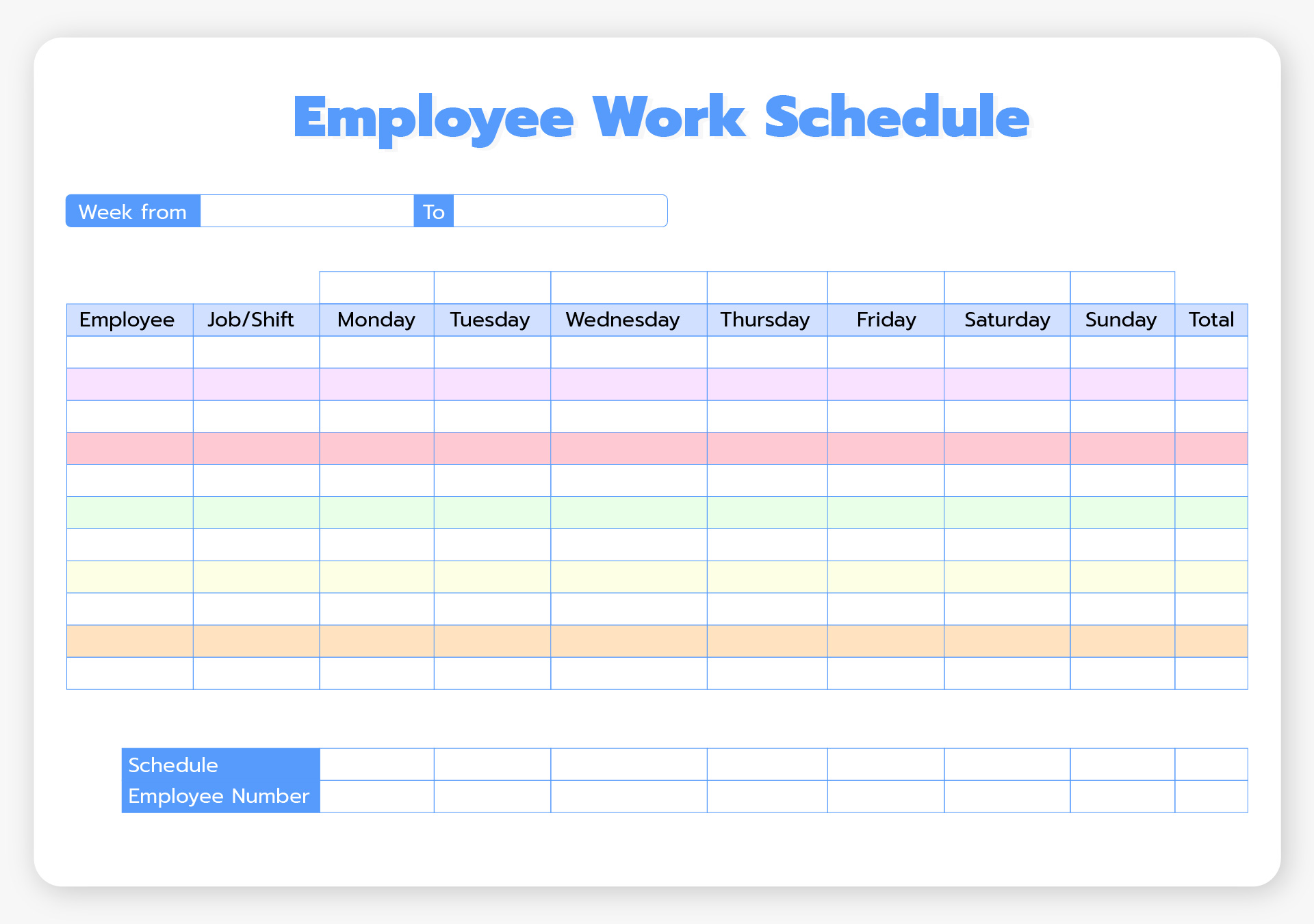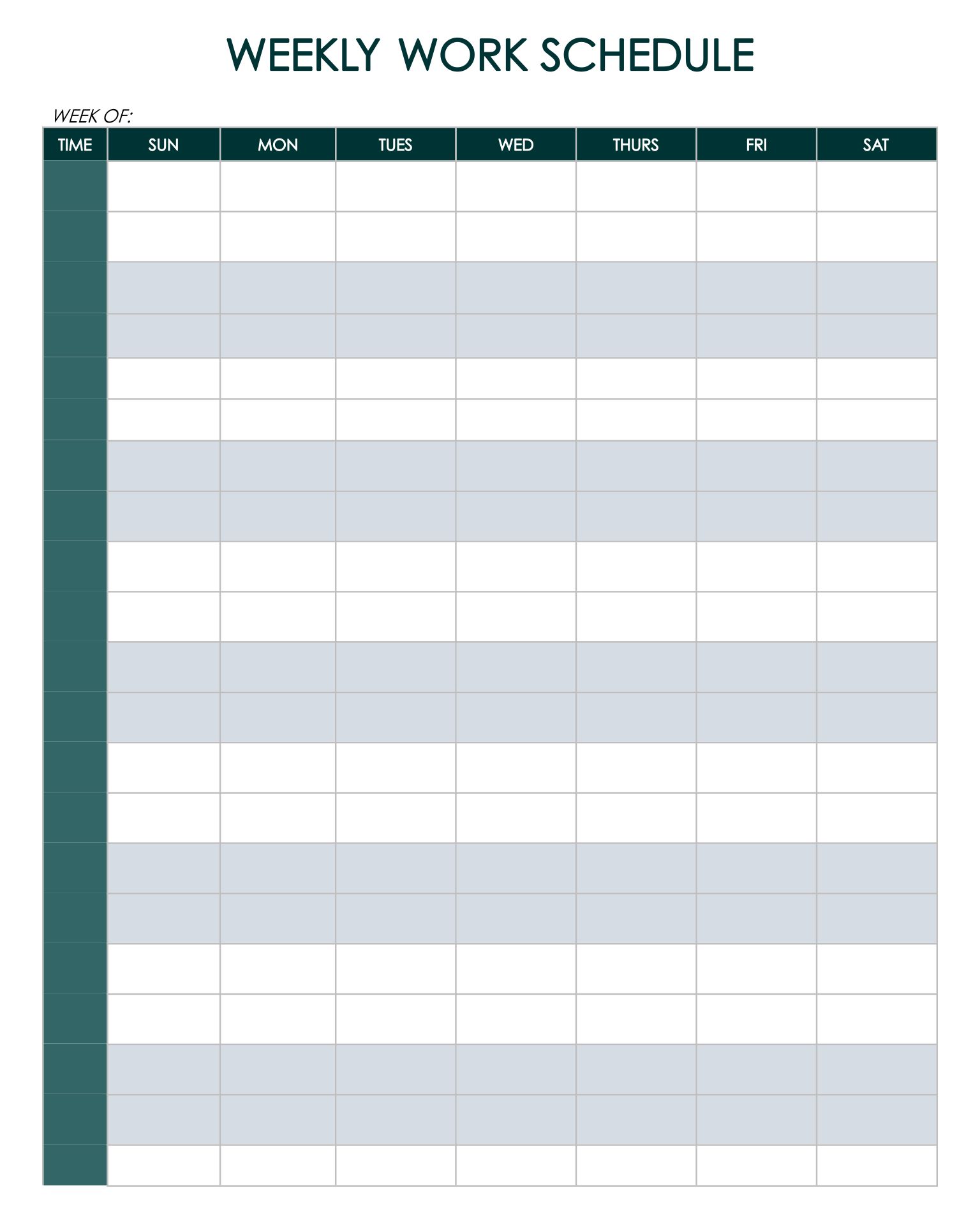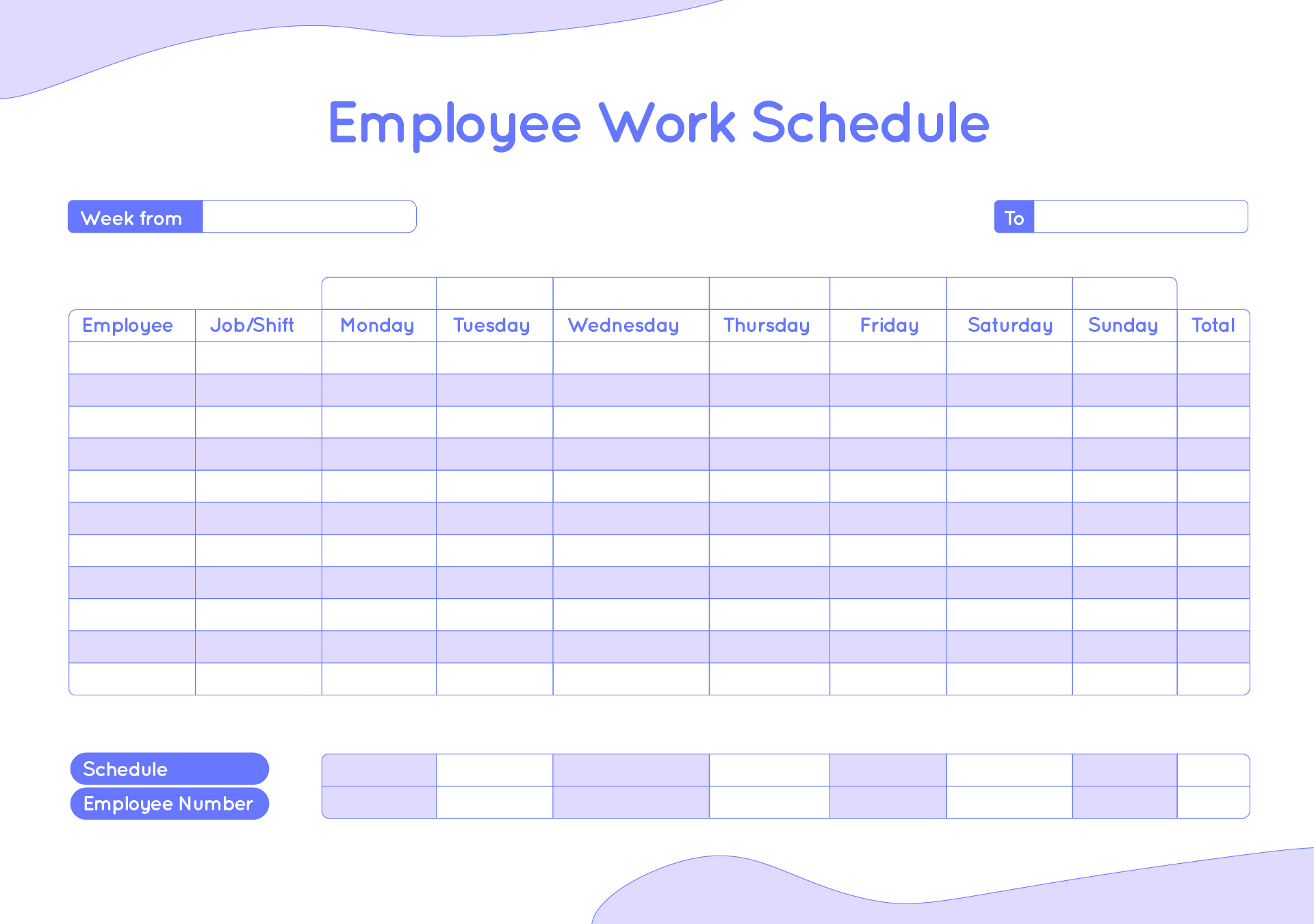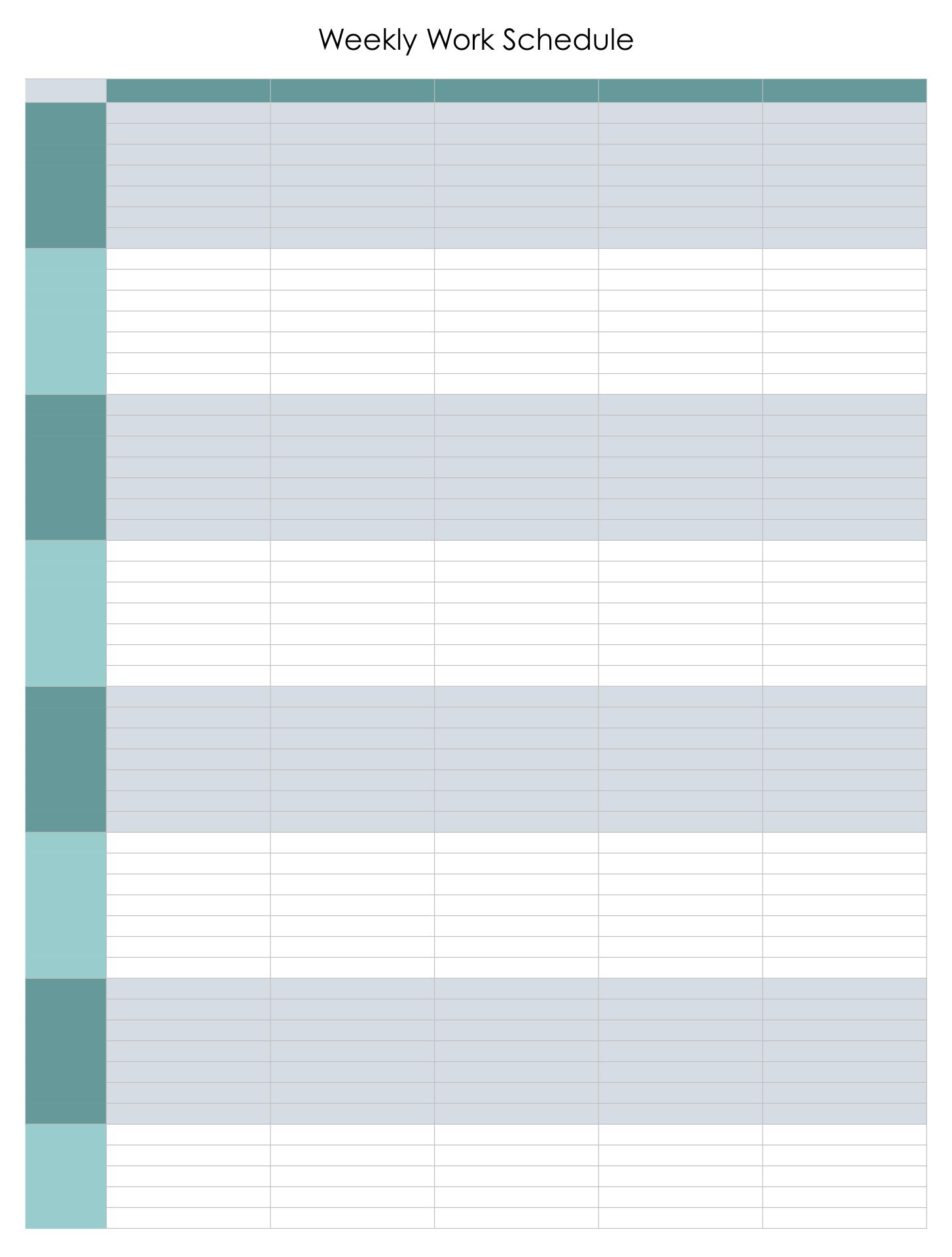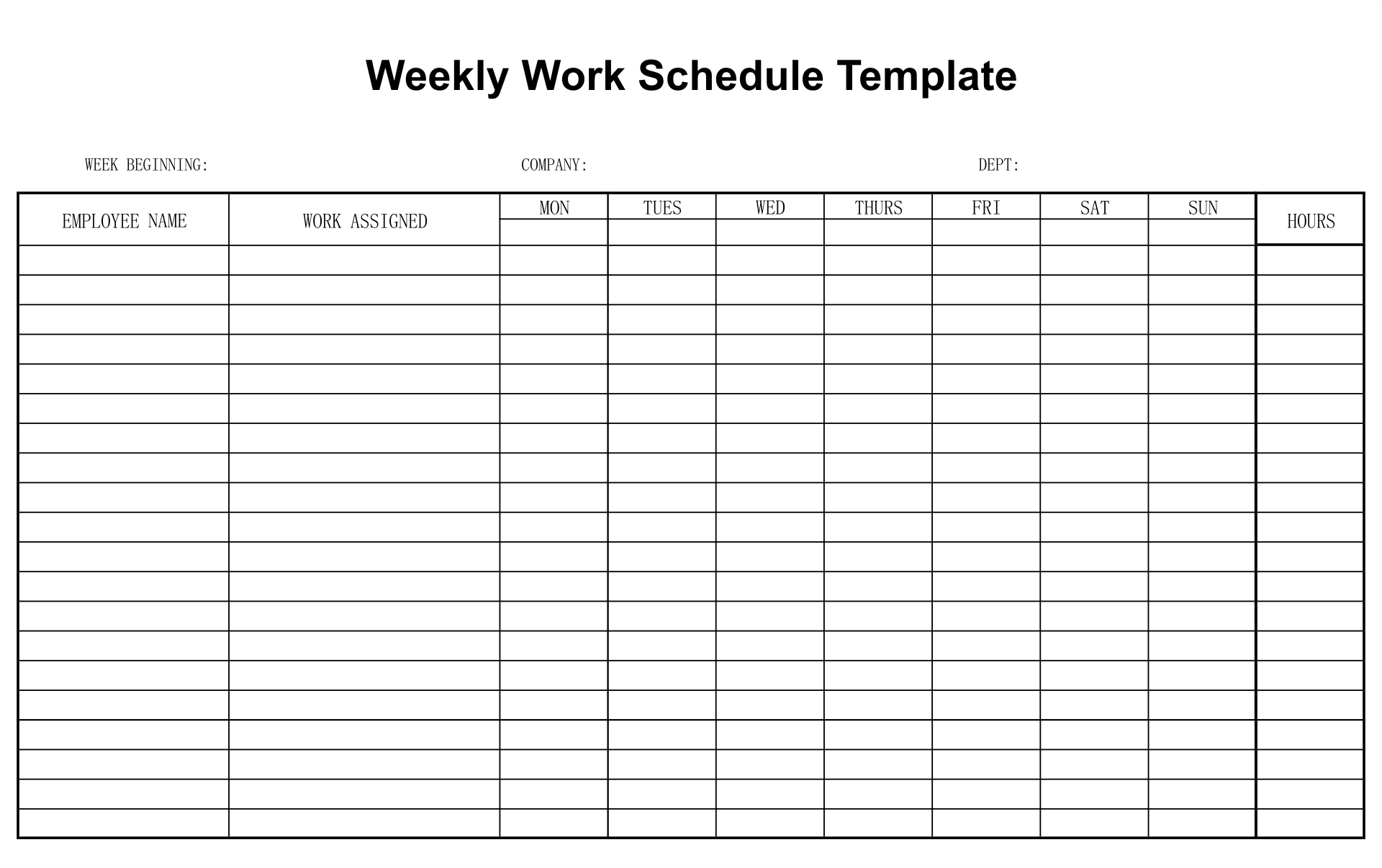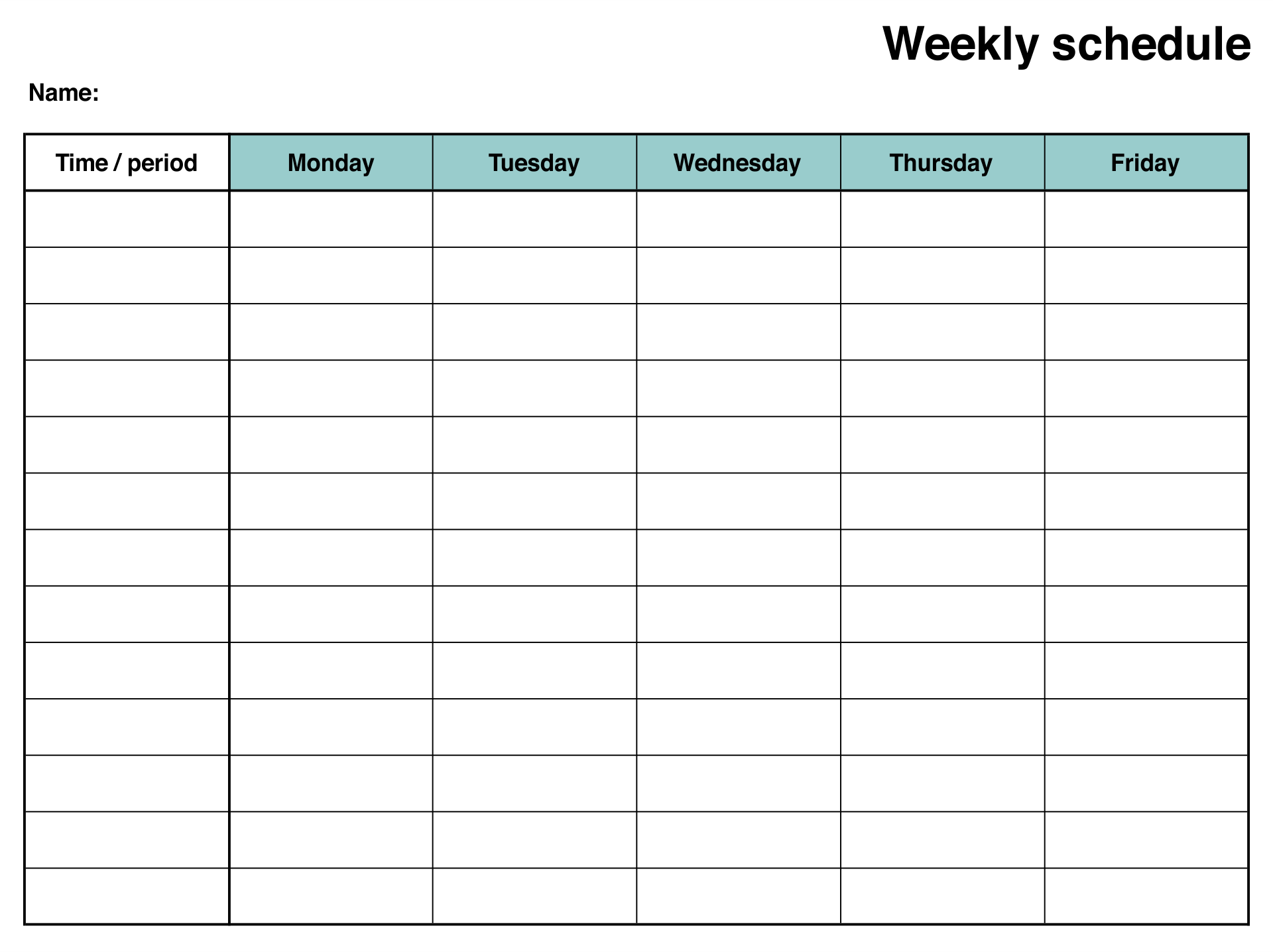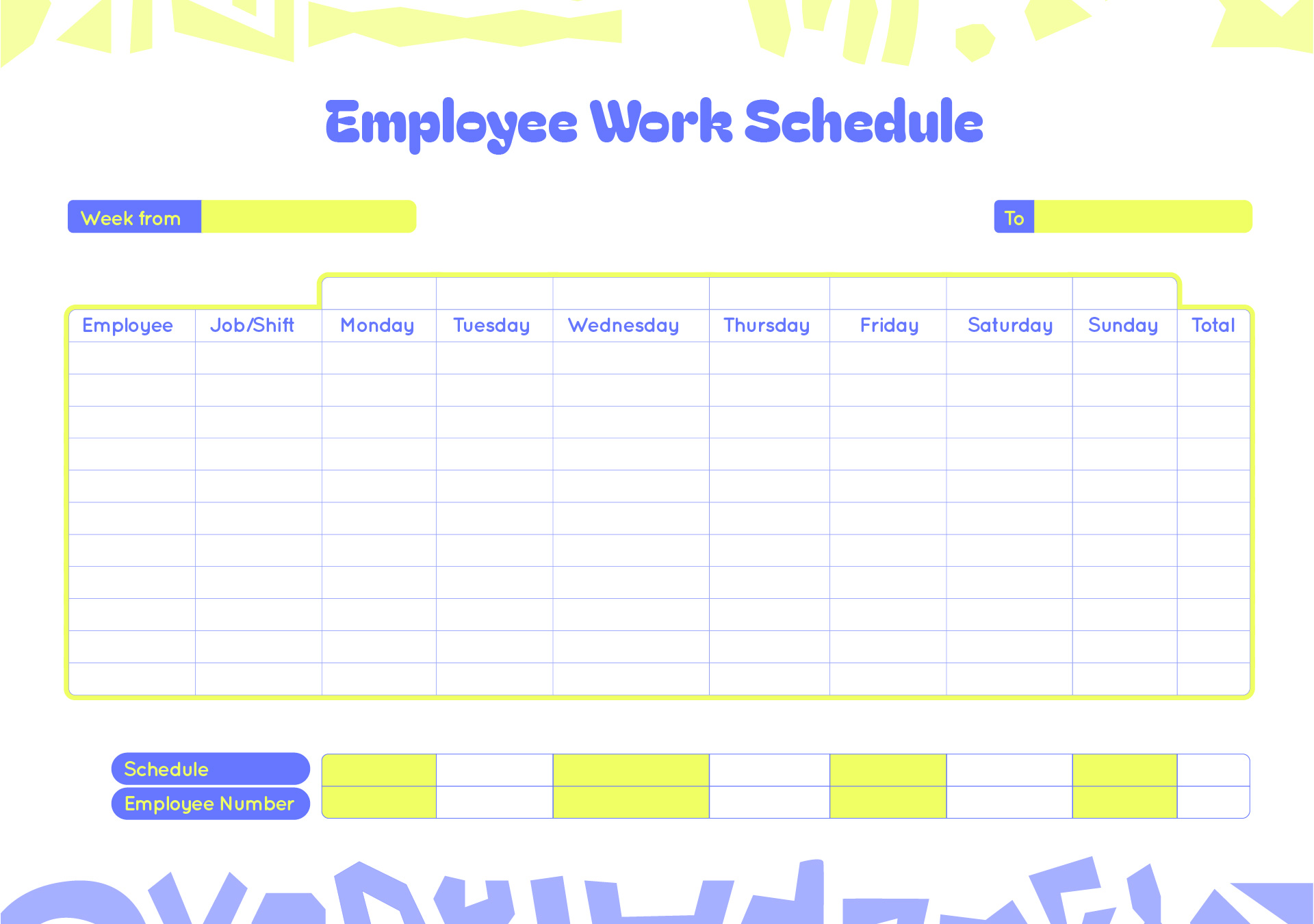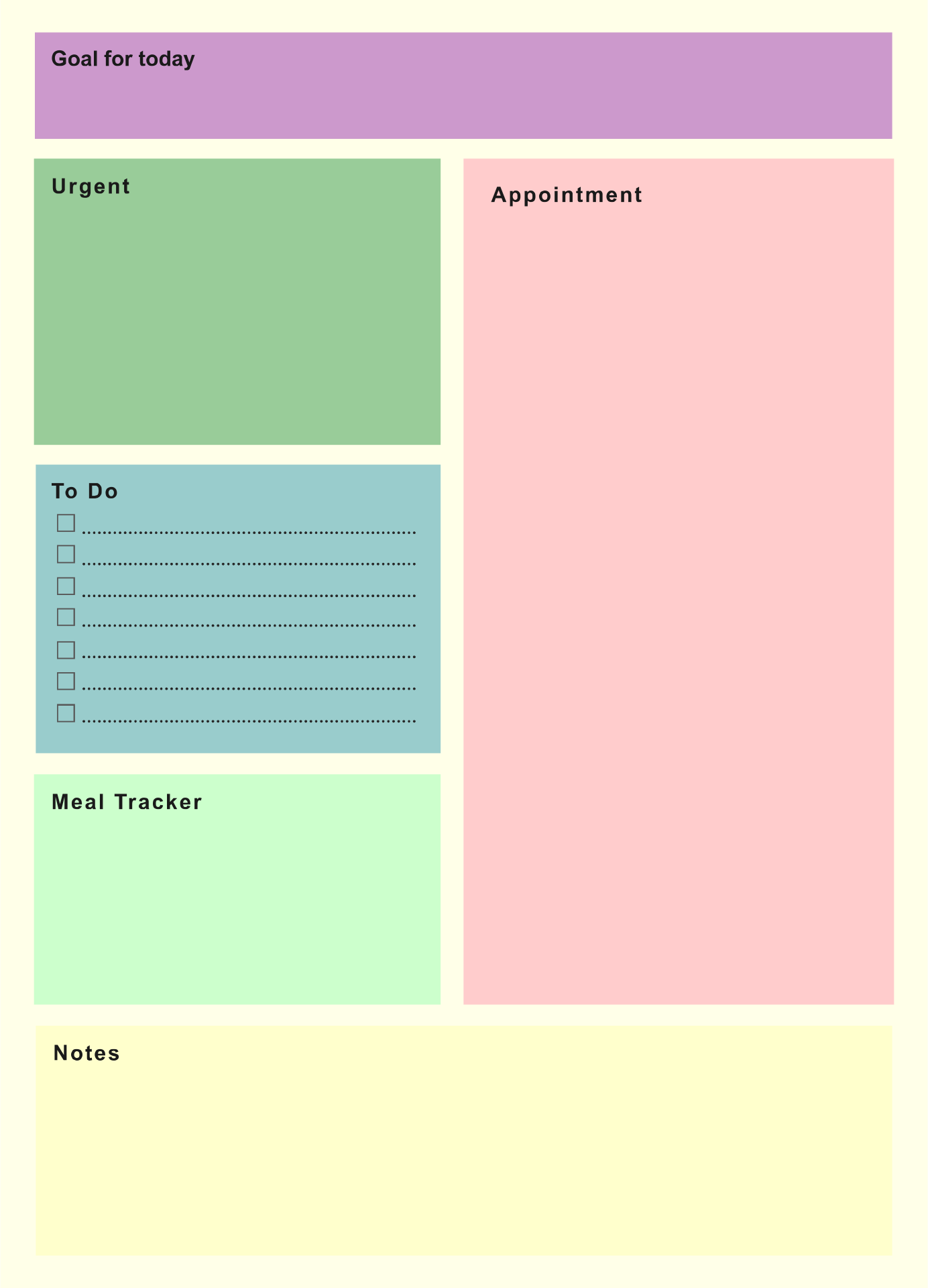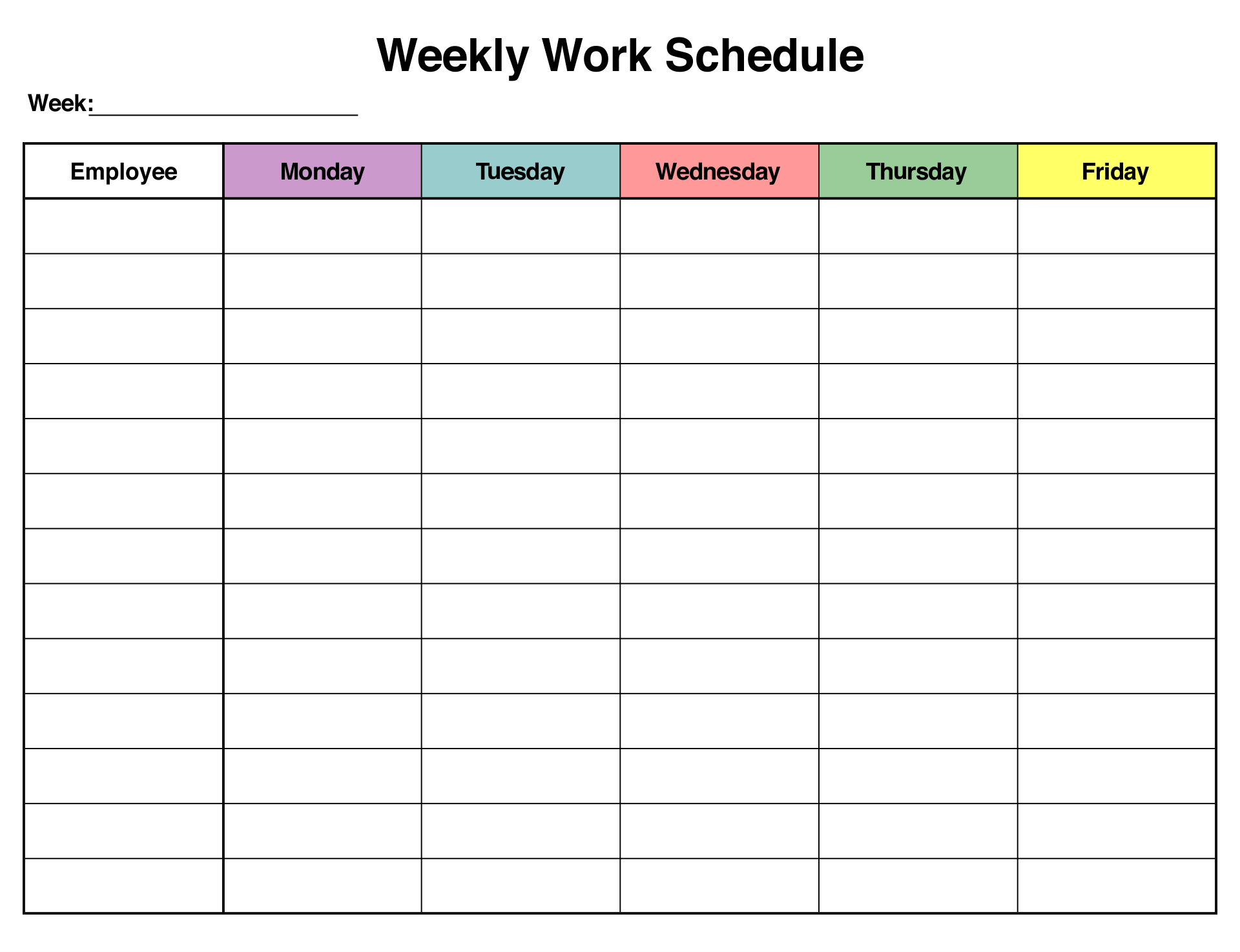 How to Make the Best Different Schedule?
There are employees who like to work alone. There are also employees who like to work collaboratively. For this reason, a different schedule is needed to improve employee performance. When talking about different schedules, you must be wondering how to do it. Well, we provide some easy ways here.
First, set clear boundaries. If you apply a different schedule, it means that there must be goals, rules, and fair consequences given to all employees. Do daily and weekly reviews related to the goals they have achieved.


Because each employee works on a different schedule, you must communicate with them frequently. Make sure that you organize regular meetings so that all employees can feel close. Provide a blank calendar template to be collected and shared later.


You will also need to use remote work tools. Currently, there are many technology-based remote work tools that make it very easy for you to connect with employees. Examples are Trello, Dropbox, and Google Drive which can help you create work schedules and collaborate on files or documents.


You also have to trust employees that they can work on these different schedules. In fact, the main key to the success of different employee schedules is your trust in your employees. Therefore, you must choose employees who have the same vision as you so that trust in one another can be created well.


Don't forget to use well-planned management. Conduct regular work reviews to find out if the implementation of the different schedules is in accordance with the goals. If it's not appropriate, you can take other better management approaches. Don't forget to always involve employees in discussions related to the employee schedule.


You can seek advice from experts in the field of employment or law to determine working hours that are in accordance with regulations and employees. Discuss the results with employees and ask them to provide feedback or solutions from implementing the different employee's schedules.