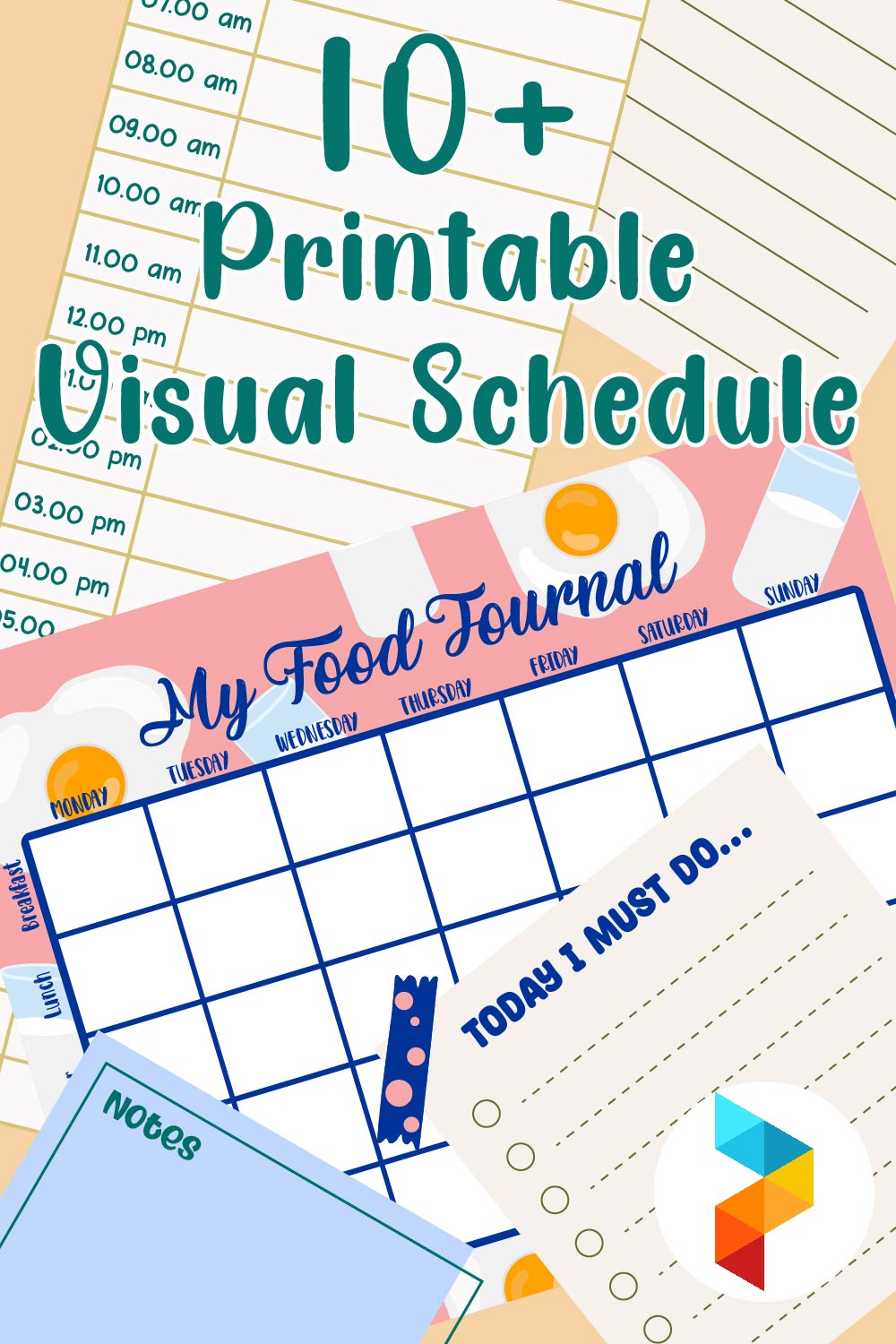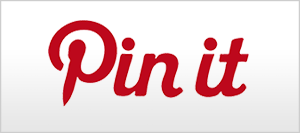 Printable Visual Schedule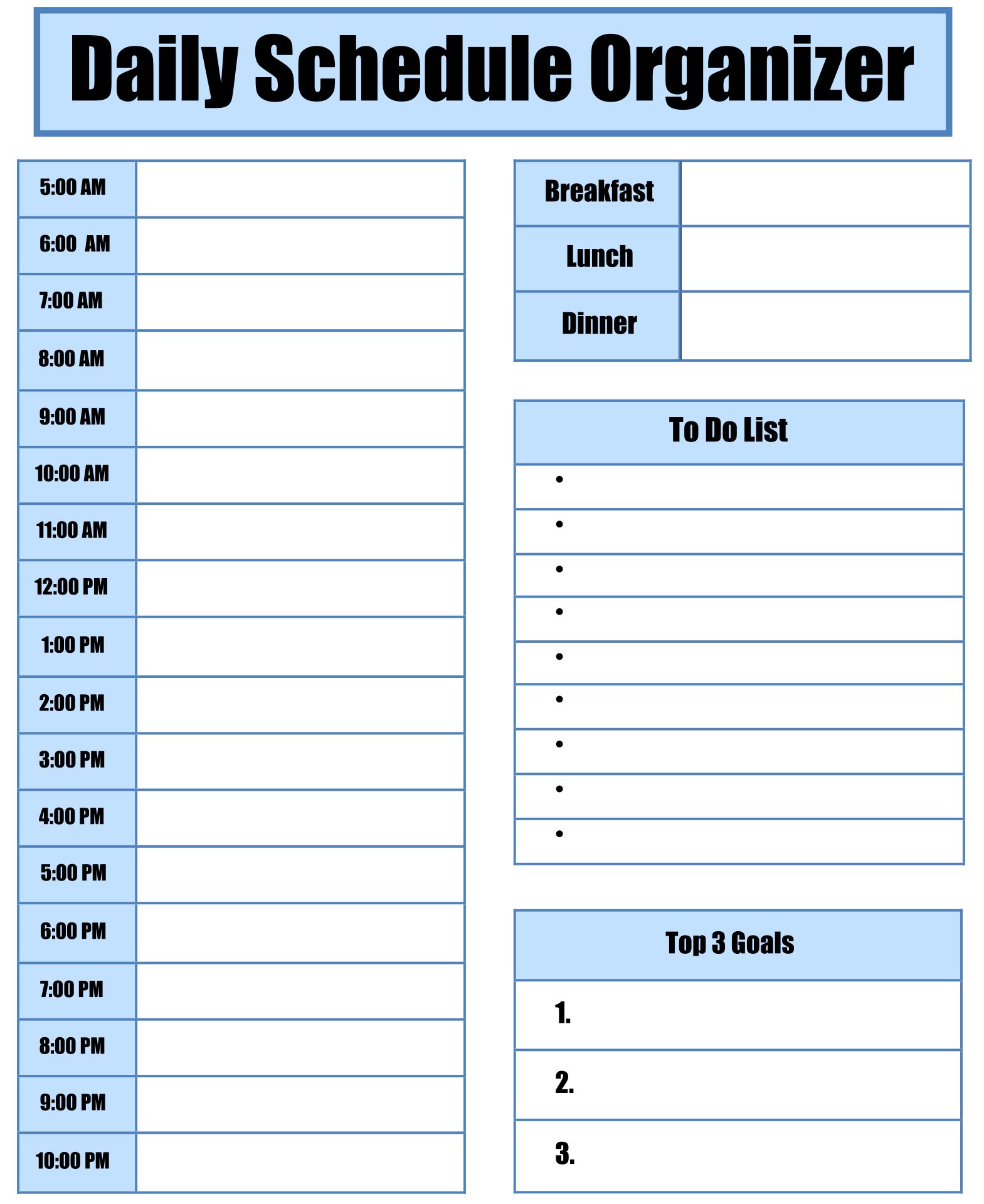 What is Visual Activity Schedule?
Visual activity calendars are crucial tools for assisting people with disabilities and encouraging independence, lowering anxiety, and improving understanding. They offer a well-organized framework for daily activities, enhancing overall performance and quality of life.
Visual activity schedules give daily routines a distinct and visual depiction. Individuals can easily understand the sequence and order of tasks by dividing things down into manageable steps or time blocks. Visual timetables provide daily activities with a sense of structure. They aid people in making ahead plans and preparations, making sure they have the resources and time allotted for each activity.
For people who have trouble switching between activities, printable visual schedules are very useful. The schedule serves as a roadmap, enabling people to adjust to impending changes and facilitating a seamless changeover from one activity to the next. They allow people to modify and adapt their schedules in accordance with routine variations or unplanned changes.
Visual schedules can used by many people. Children, teenagers, and adults can use it. Adults can make their own visual schedules by using printable daily schedules or employee daily schedules. Meanwhile, children can make their schedules by using classroom daily schedules.
How Does a Visual Schedule Improve Self Management?
A. Perceptivity and independence
Visual activity schedules give tasks and activities a distinct visual representation. They can aid people in understanding and comprehending the order of events or activities, especially those who have cognitive or developmental difficulties. Compared to verbal instructions alone, visual cues are frequently simpler to understand and remember.
With the aid of activity schedules, people can take charge of their daily responsibilities. An individual can get through their day on their own by using a visual schedule, which eliminates the need for constant reminders or helps from others. This encourages a feeling of independence and self-reliance.
B. Supporting individuals with special needs
Visual timetables provide everyday tasks with a predictable and well-organized framework. They provide people with a precise chronology and assist them in anticipating what will happen next, which lessens worry and ambiguity. For those who struggle with transitions or changes in routine, having a visual depiction of chores and activities helps provide order and stability.
People with attention deficit hyperactivity disorder (ADHD), autism spectrum disorders (ASD), or other cognitive and developmental difficulties might benefit greatly from visual timetables. These people could struggle with planning, time management, and organization. Visual signals, reminders, and prompts may be provided through visual timetables to aid in helping people stay on task and successfully accomplish their work.
C. Rectify productivity and social skills
The use of blank daily schedules as a communication tool is possible. They can be discussed with others, such as caretakers, educators, or therapists, to promote collaboration and understanding. Visual timetables may be used to start discussions, discuss forthcoming events, and encourage group involvement, which further encourages social interaction.
People who utilize visual timetables are more attentive and productive. Visual schedules simplify complicated jobs or activities by dividing them into smaller, more manageable segments, making it simpler to comprehend and carry out each component. Task completion, productivity, and a sense of achievement may all increase as a result.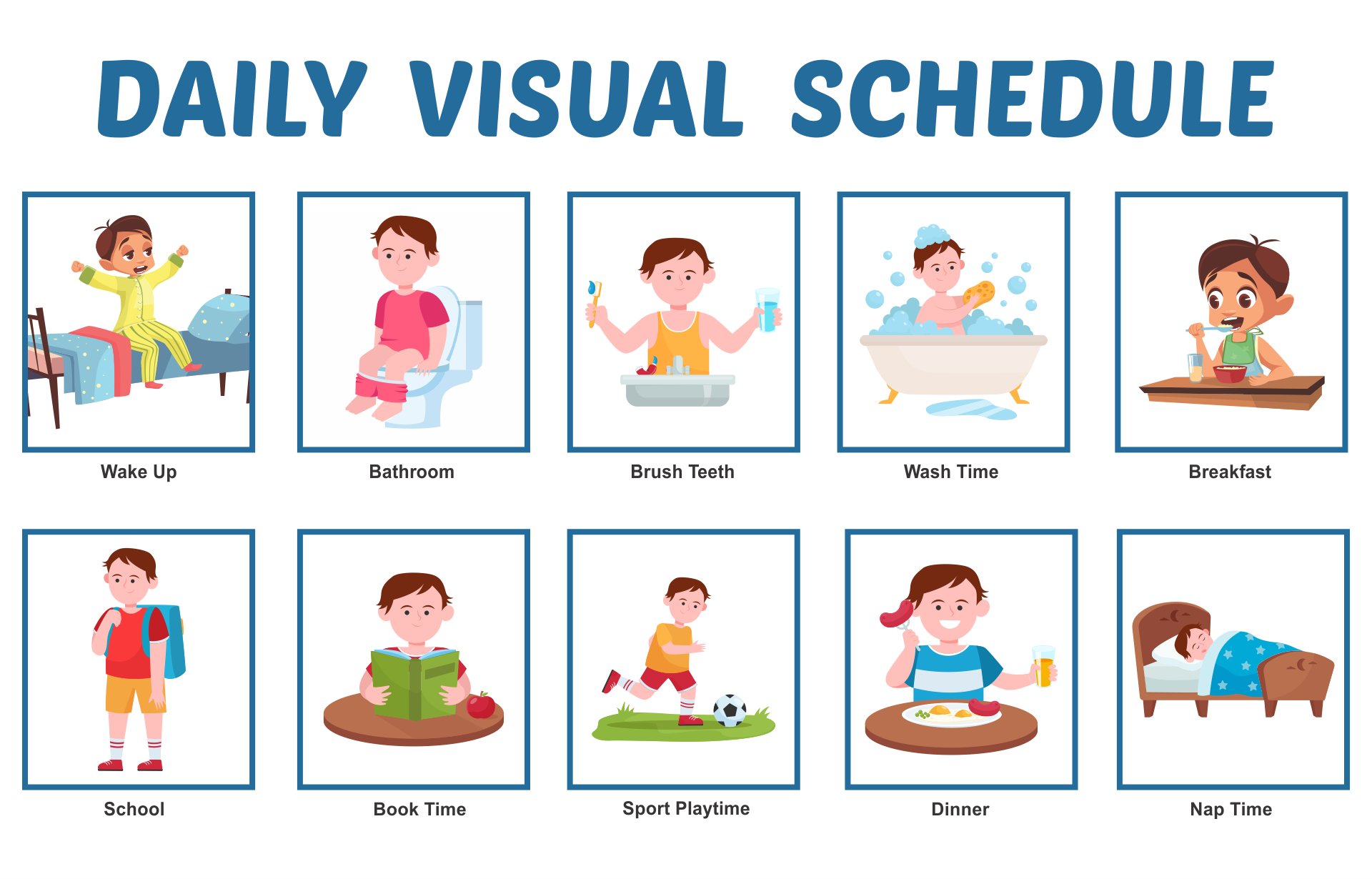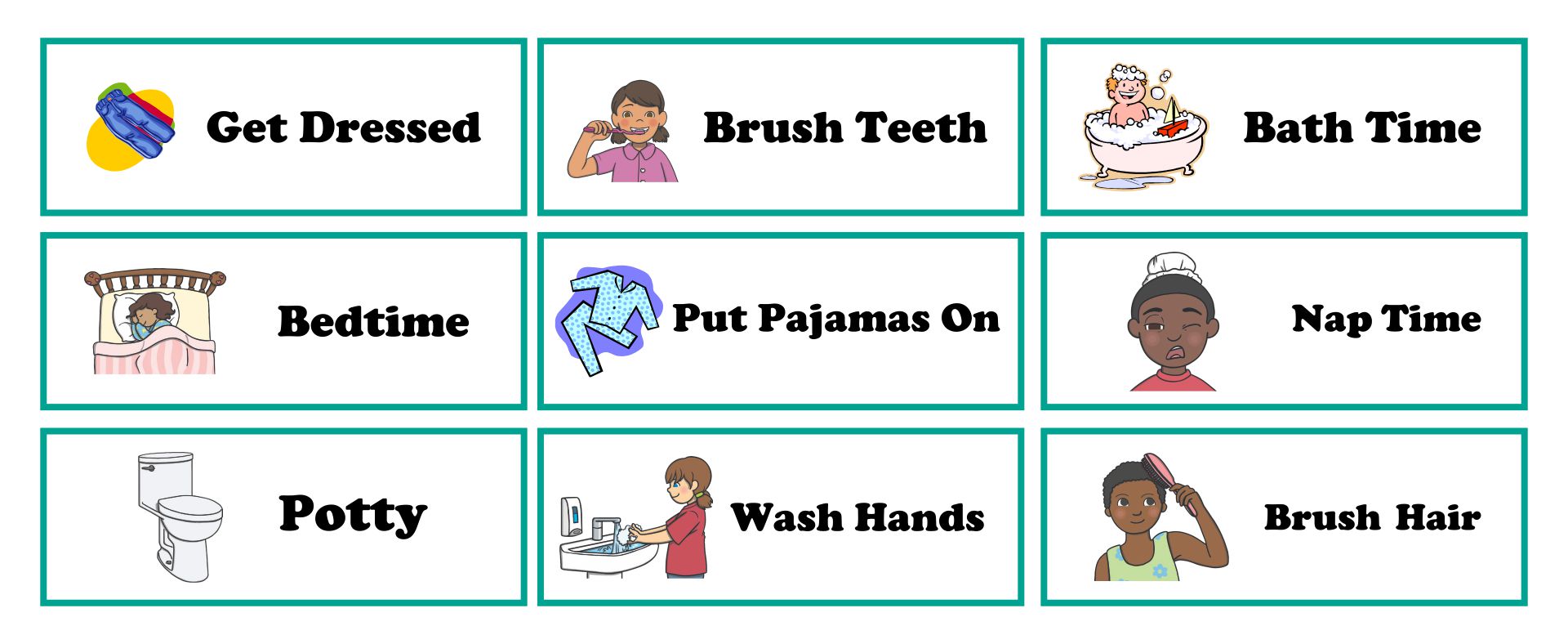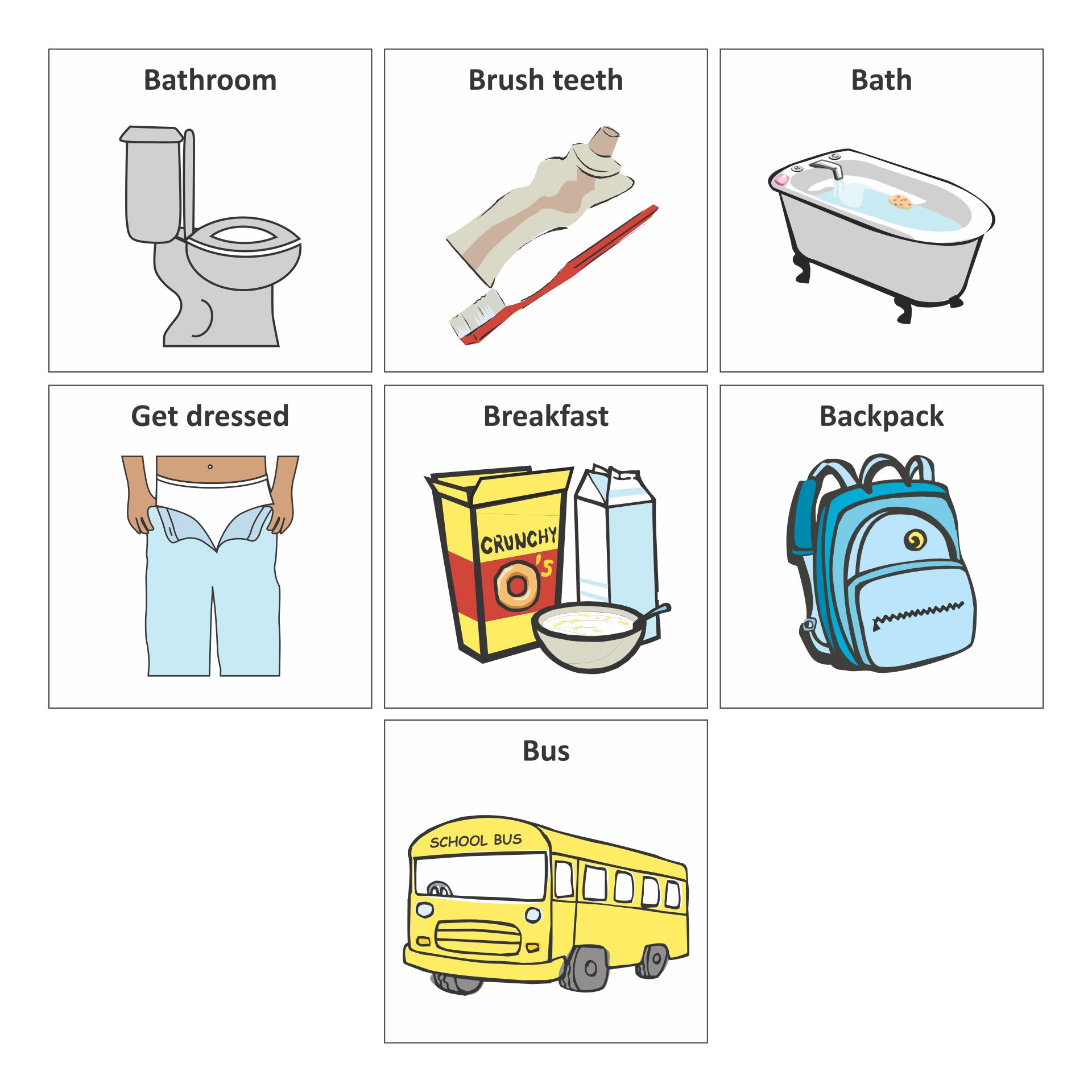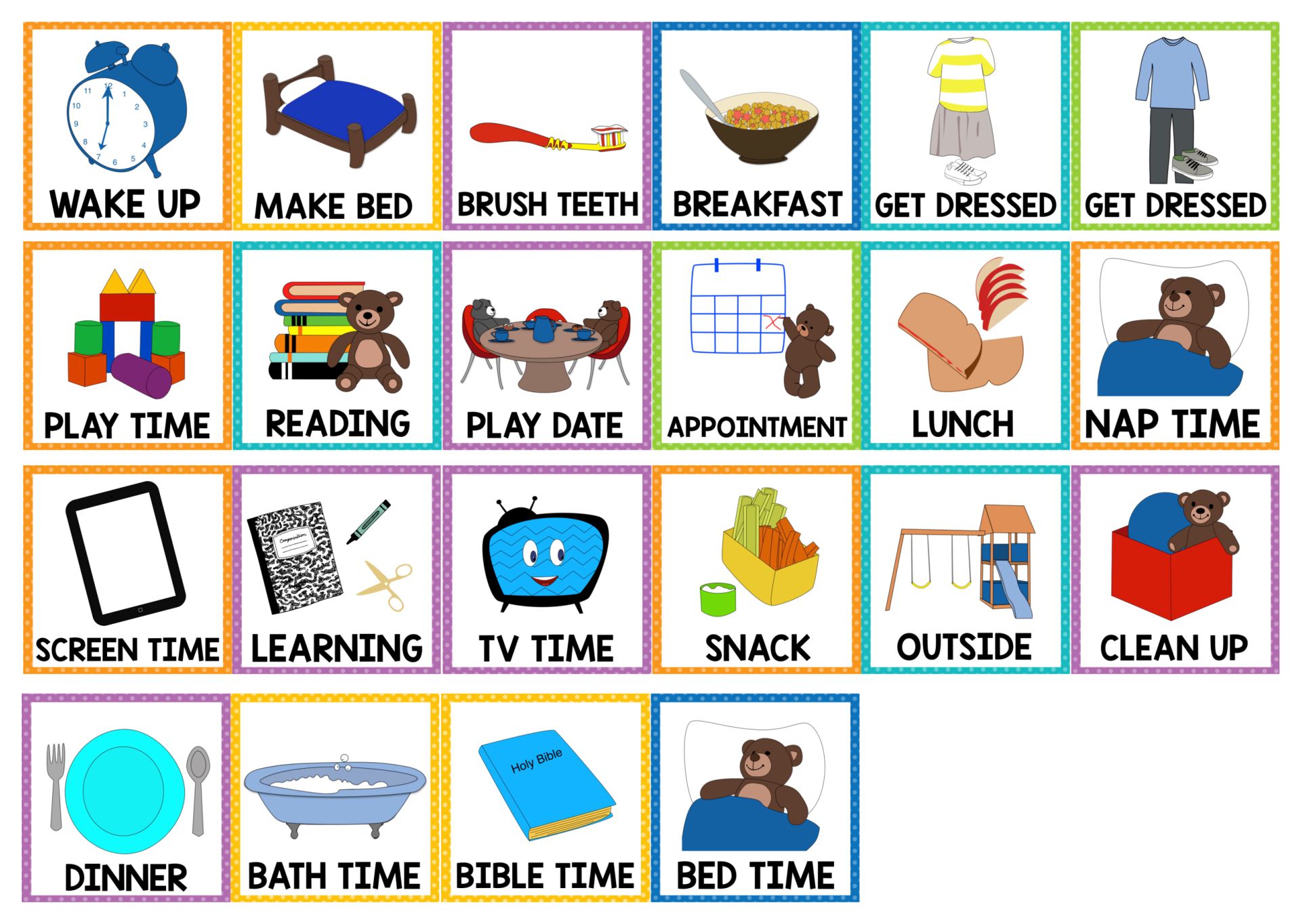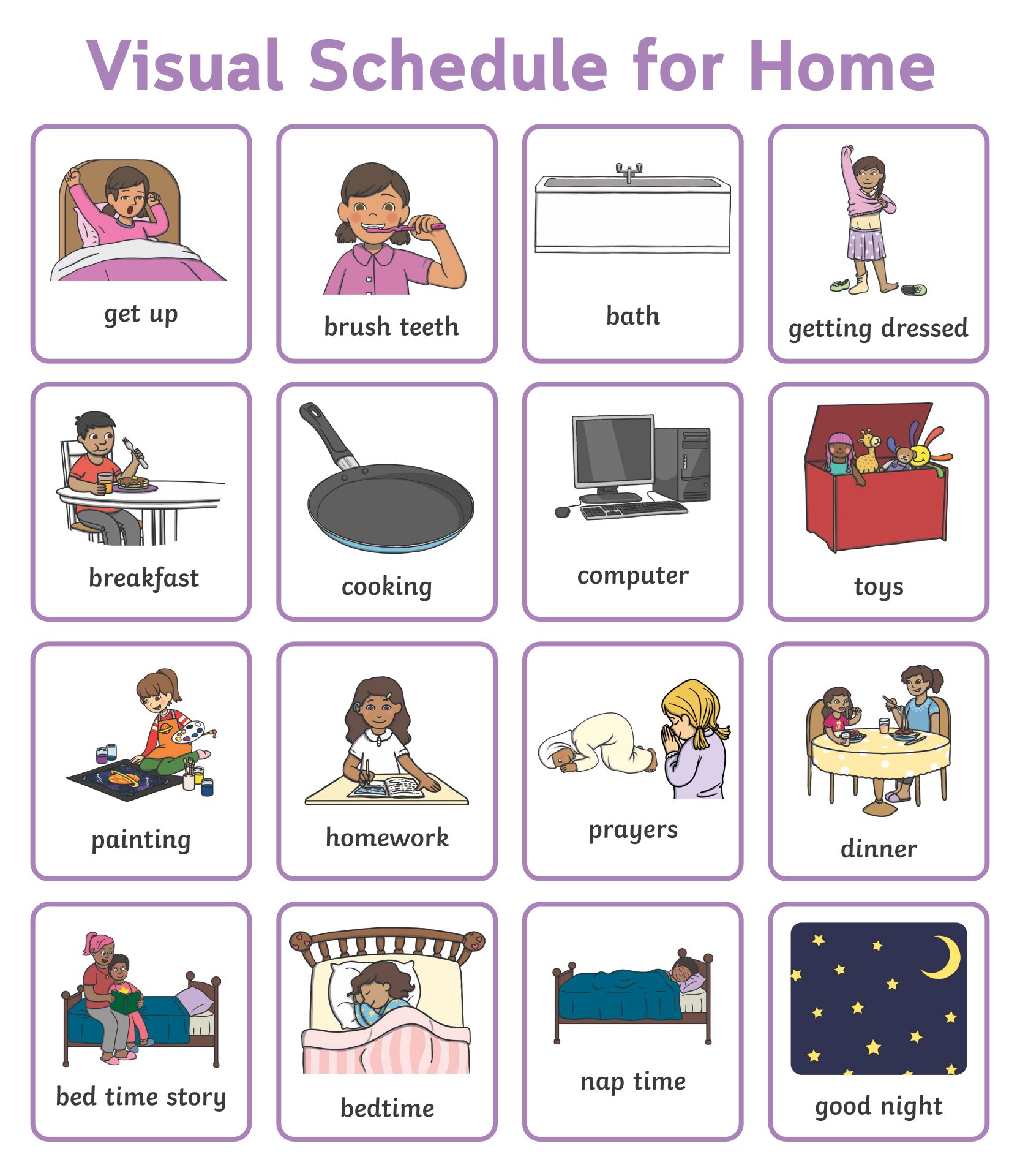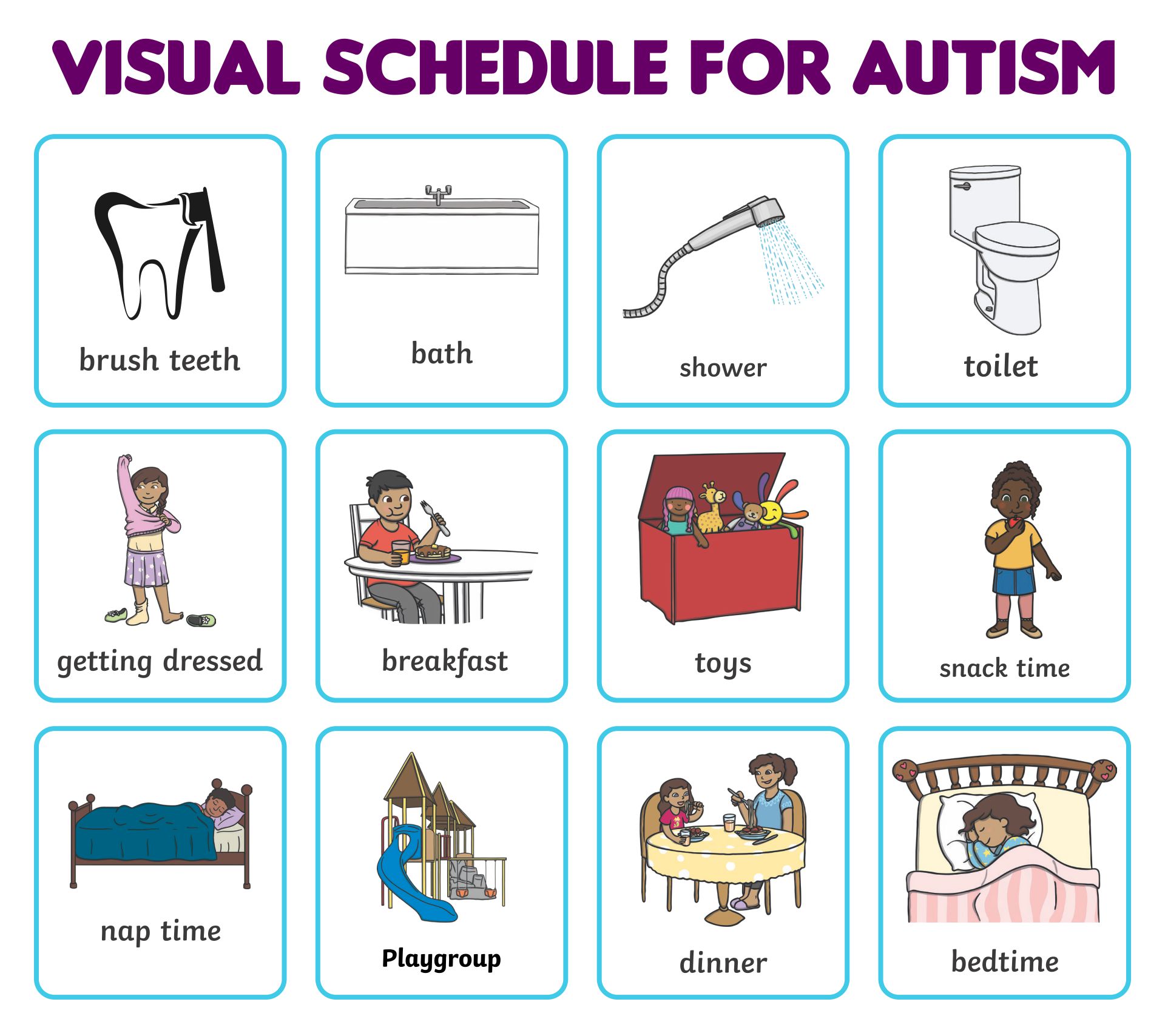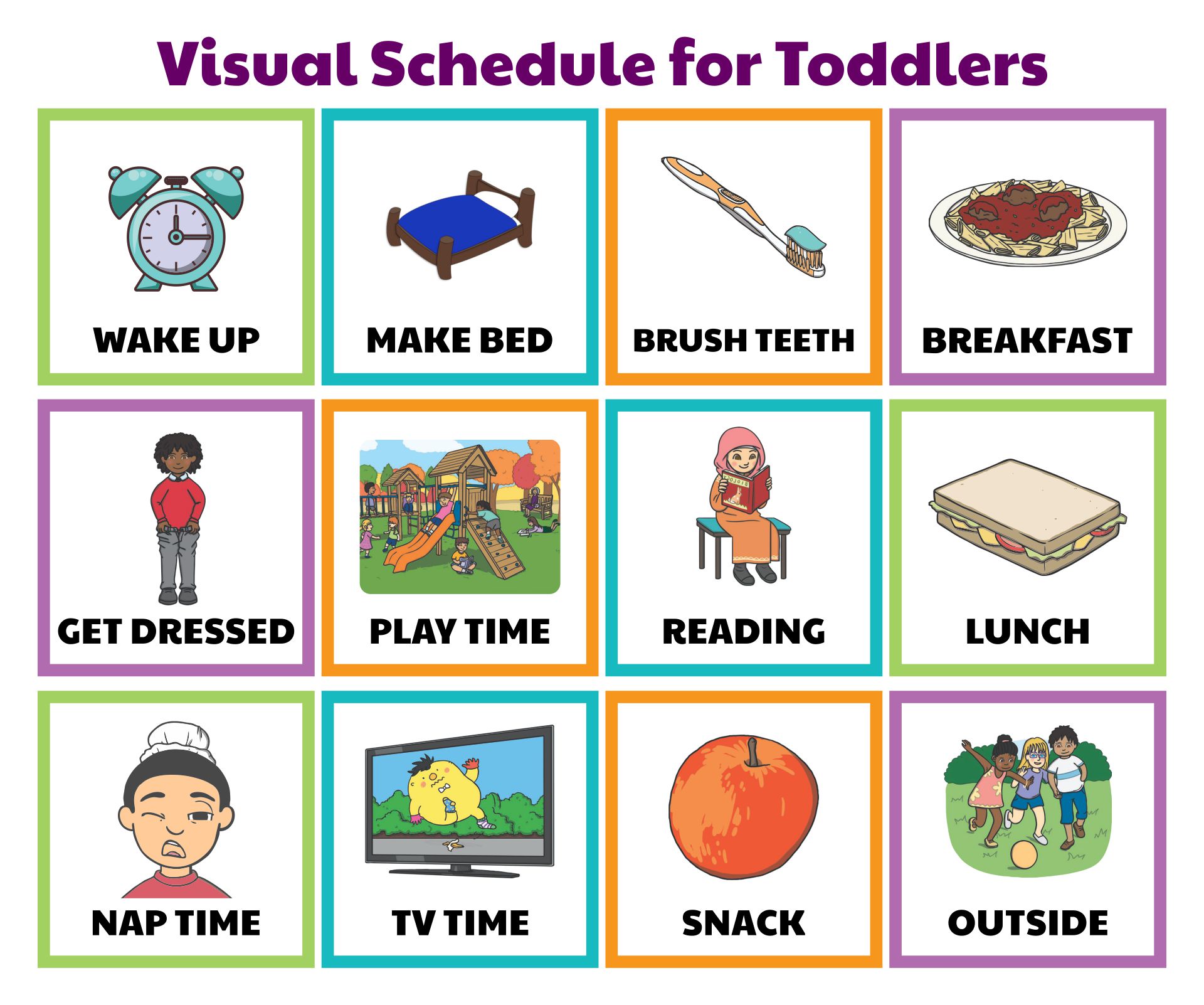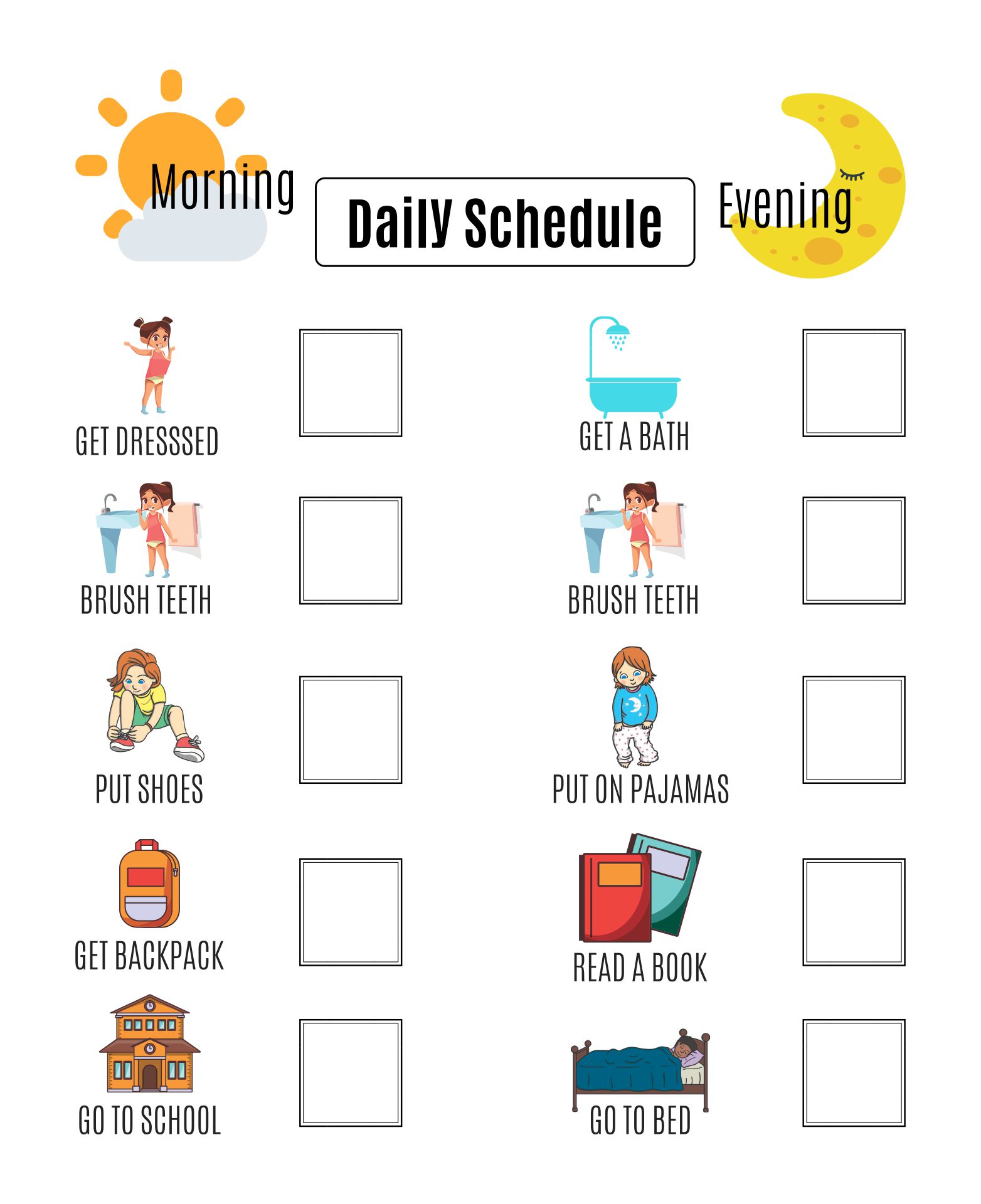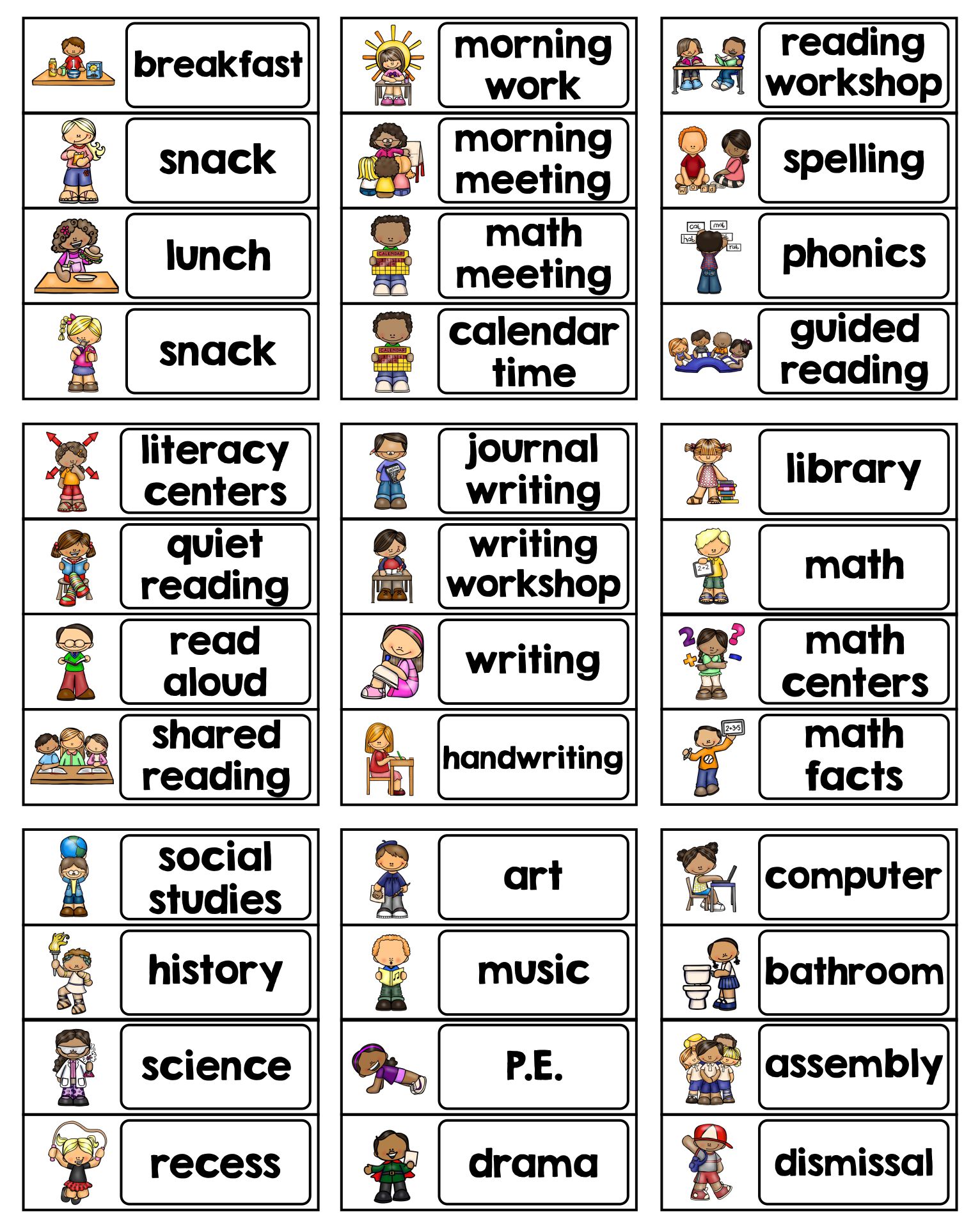 Tips for Choosing Appropriate Pictures for a Visual Activity Schedule
Individual tastes and demands differ, thus the visual activity program must be tailored to the unique individual. Communicate and interact with the client and their carers on a regular basis to ensure that the images are chosen properly to enhance their knowledge and participation.
Choose images that are unambiguous, simple to identify, and accurately capture the activity. Avoid using confusing or abstract or complicated visuals that call for more explanation.


Use actual photos of the locations, things, or individuals involved in the activity whenever possible. Individuals may connect visual clues and context more effectively when presented with realistic visuals.


When selecting images, take into account the person's tastes, interests, and cultural upbringing. Images that have personal significance and are pertinent to the person might increase motivation and engagement.


To guarantee cohesion and clarity, stick to the same visual theme throughout the schedule. Make sure the symbols or icons you want to utilize are from the same collection or have a comparable appearance. Individuals are more able to connect the images' intended meanings thanks to consistency.


In order to accommodate various learning styles and preferences, use a range of visual representations. While some people might respond better to pictures, others could find icons or line drawings to be more effective. Individual needs can be met by providing visual diversity.


Adding more context or details to the photos may be beneficial, depending on the viewer's degree of comprehension. Be careful not to overstuff the visual timetable with images. To lessen visual distractions, keep things tidy and uncluttered. Use alternative timetables, like hourly calendar for daily activities, for various hours of the day or certain activities.


Include the person in the process of choosing or developing the images for their timetable, if suitable. This may boost their sense of agency, empowerment, and involvement with the routine.


Verify frequently that the images used in the visual schedule are still pertinent and useful. To preserve accuracy and utility, update the photos as necessary as activities or routines change.


How the person reacts to the images in the visual schedule should be observed and evaluated. Consider making adjustments or asking the person or their support network for feedback if they have trouble understanding or responding to certain cues.