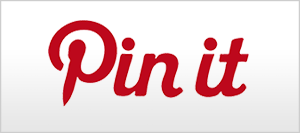 All About Me Printable Template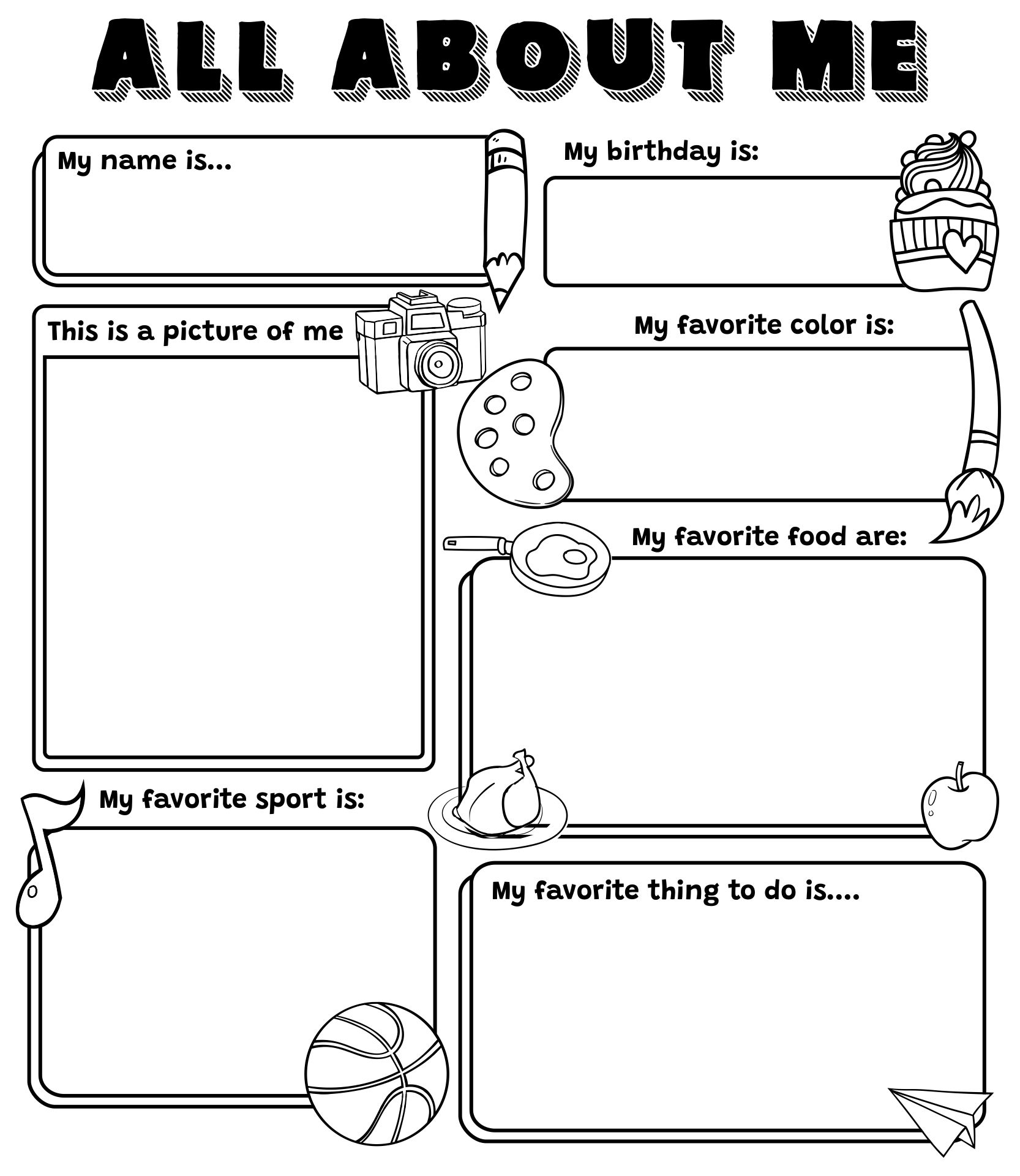 What is the Benefit of Teaching All About Me?

All About Me is a popular teaching strategy for kids. This activity has so many benefit for the kids such as:
1. Build self-esteem. The activity helps children to recognize the characteristic that makes them unique. This can develop a sense of self-worth and make them feel special.
2. Help teachers to get to know the students better. This activity is a fun way for students to tell about themselves. This can help teachers to know the students better by discovering their strengths, goals, likes and dislikes, and personal interest.
3. Develop friendships among students. The activity helps students to get to know their friends better. They may recognize that some children have the same interest as theirs and that's how they can develop a friendship.
4. Build a Sense of Community. By learning about each other, students can form a connection with each other.
5. Develop Oral Communication Skills. It is a perfect way for children to practice public speaking as well as listening to others.

How to Do the All About Me Activities?

There are multiple ways to implement the All Abou Me activities. They can be separated into multiple sessions based on themes. For example, students can talk about their family at one time, and talk about their hobbies at another. Here's some fun All About Me activities you can try:
1. My Body. Children can start learning about their body and their characteristic. They can talk about what color of their eyes, their height, their hair color, etc.
2. My Family. Children can talk about their family including how many siblings so they have and some other family members to suck as grandma, uncles, etc.
3. Likes. Children can talk about things that they like. For example dolls, drawings, music, car toys, their pet, etc.
4. Hobbies. Children can talk about fun activities they enjoy the most on spare time.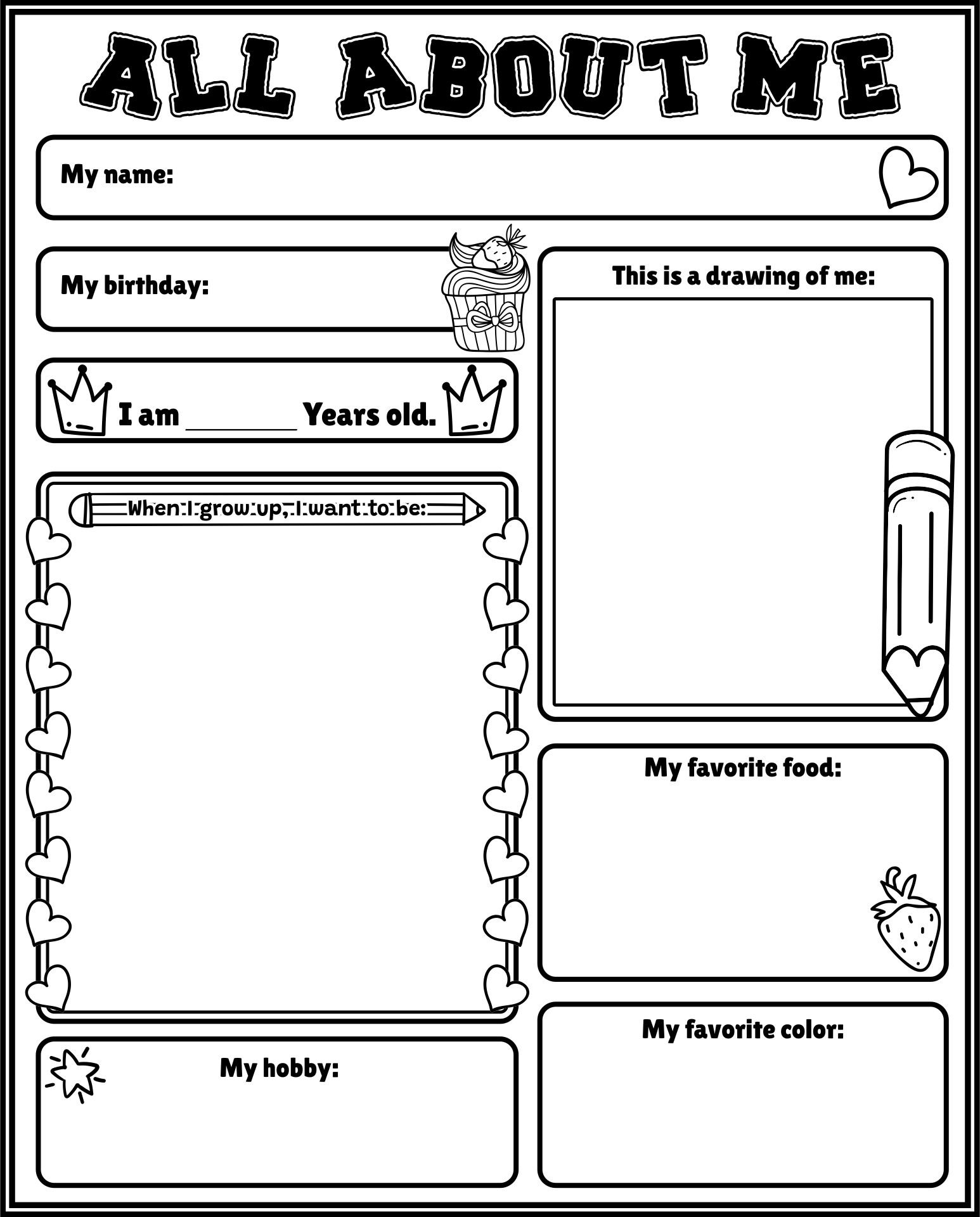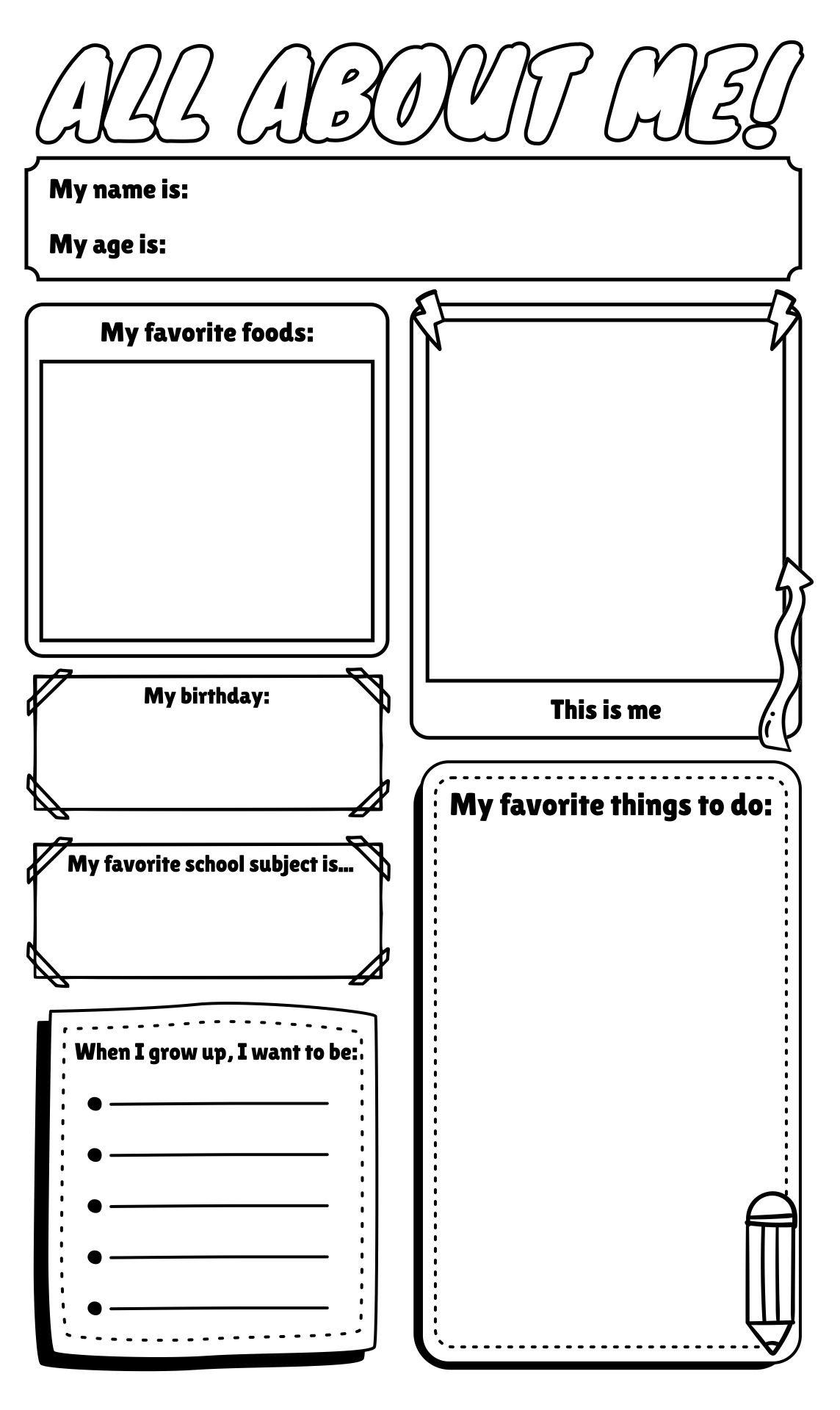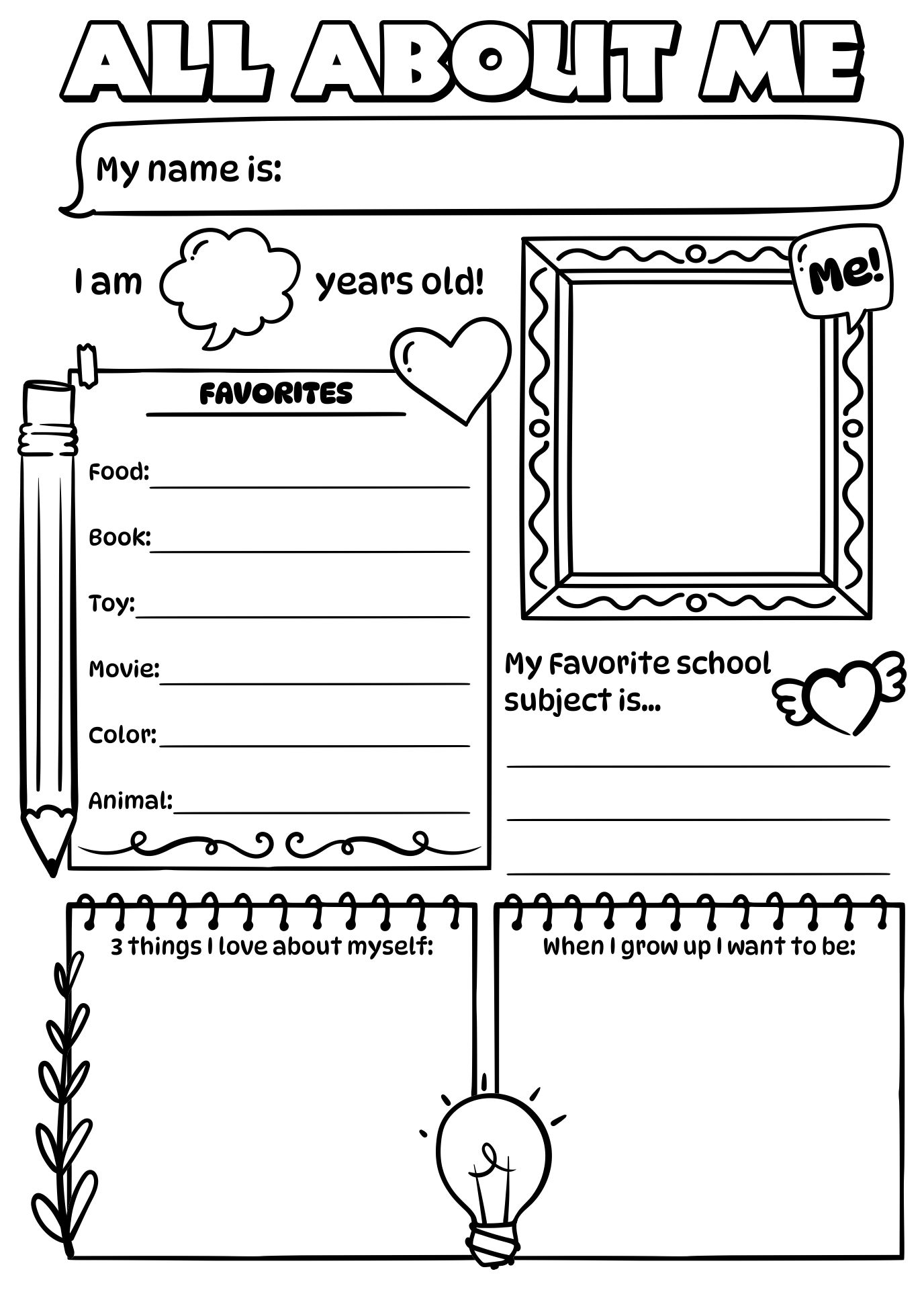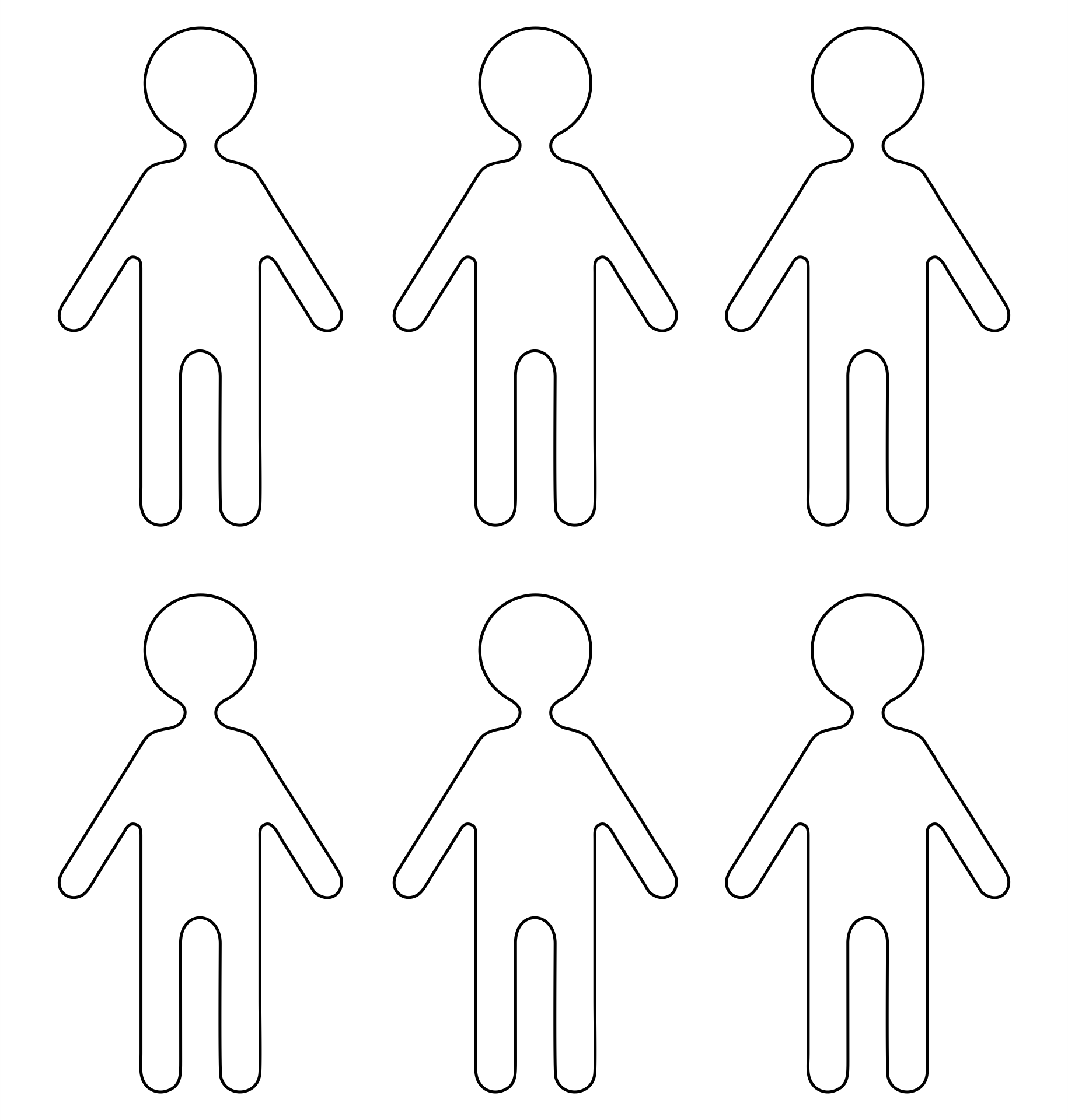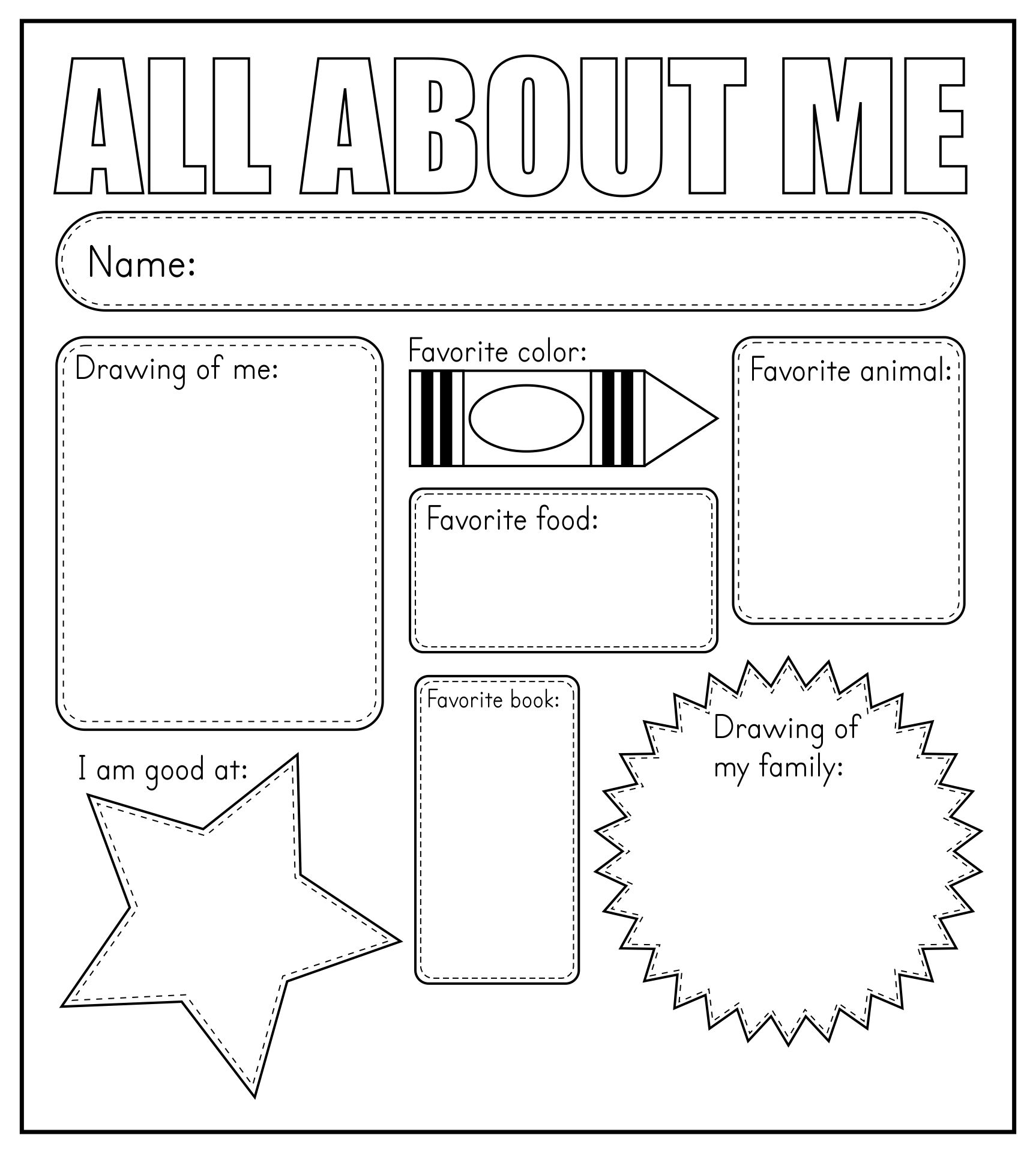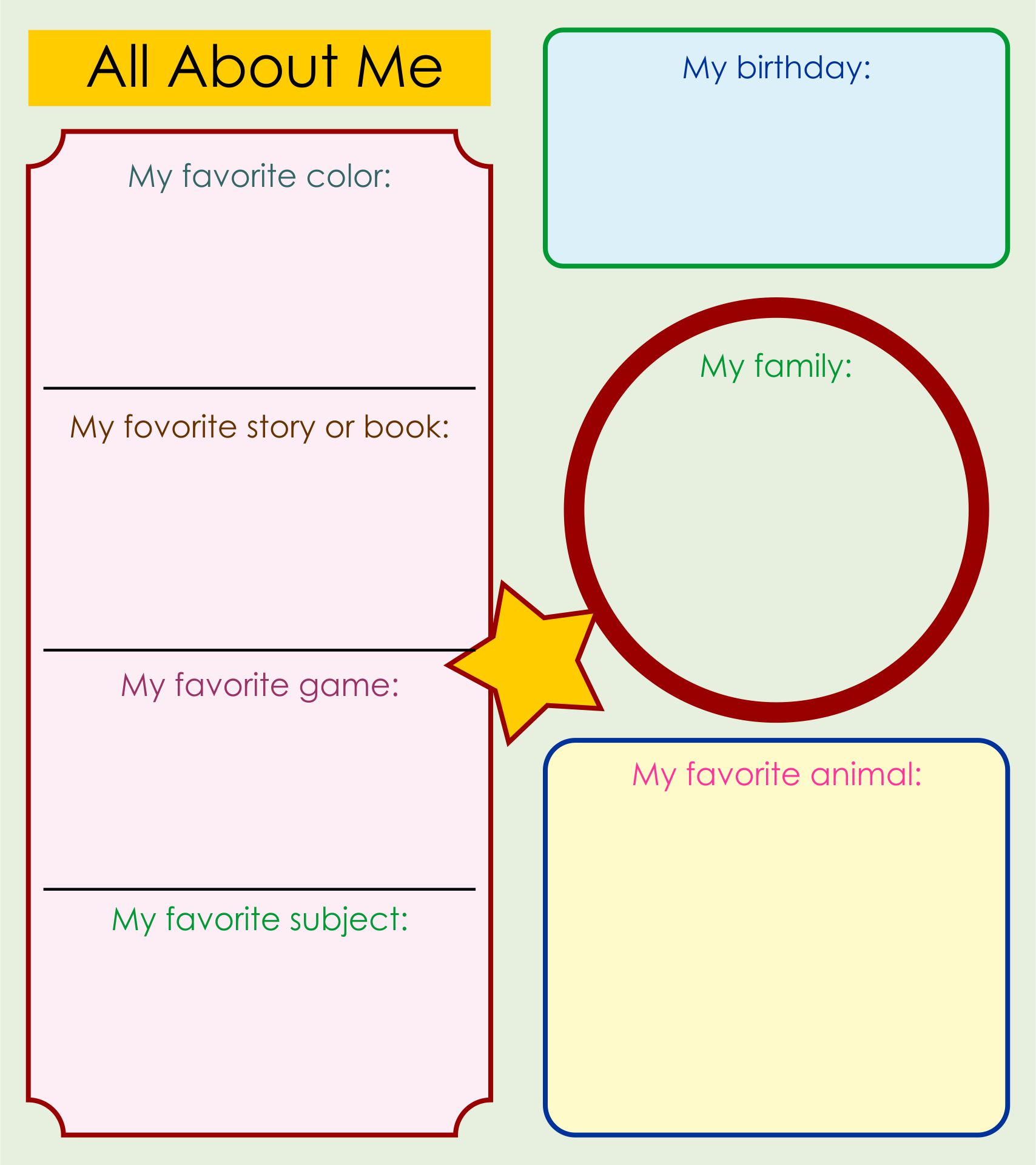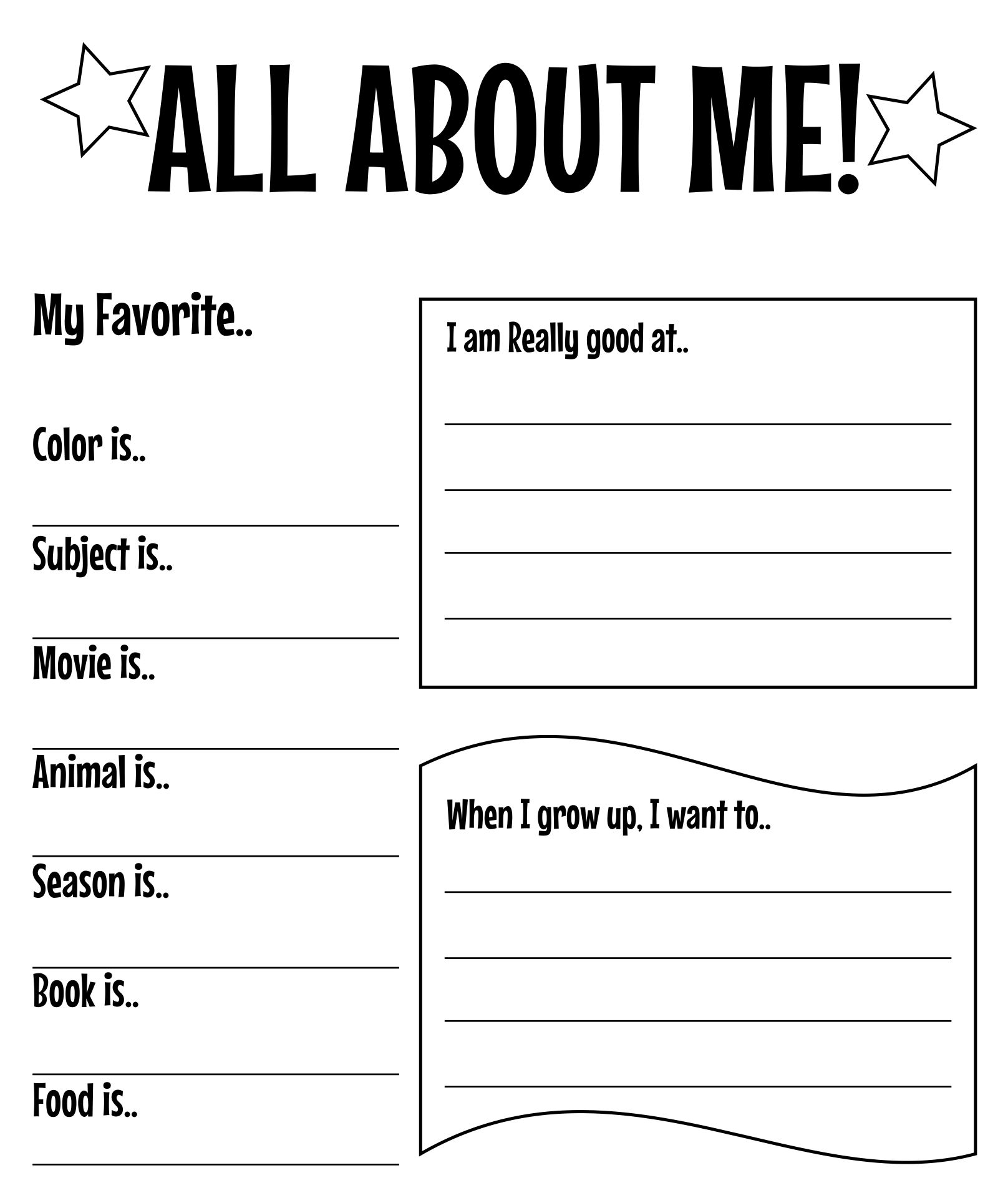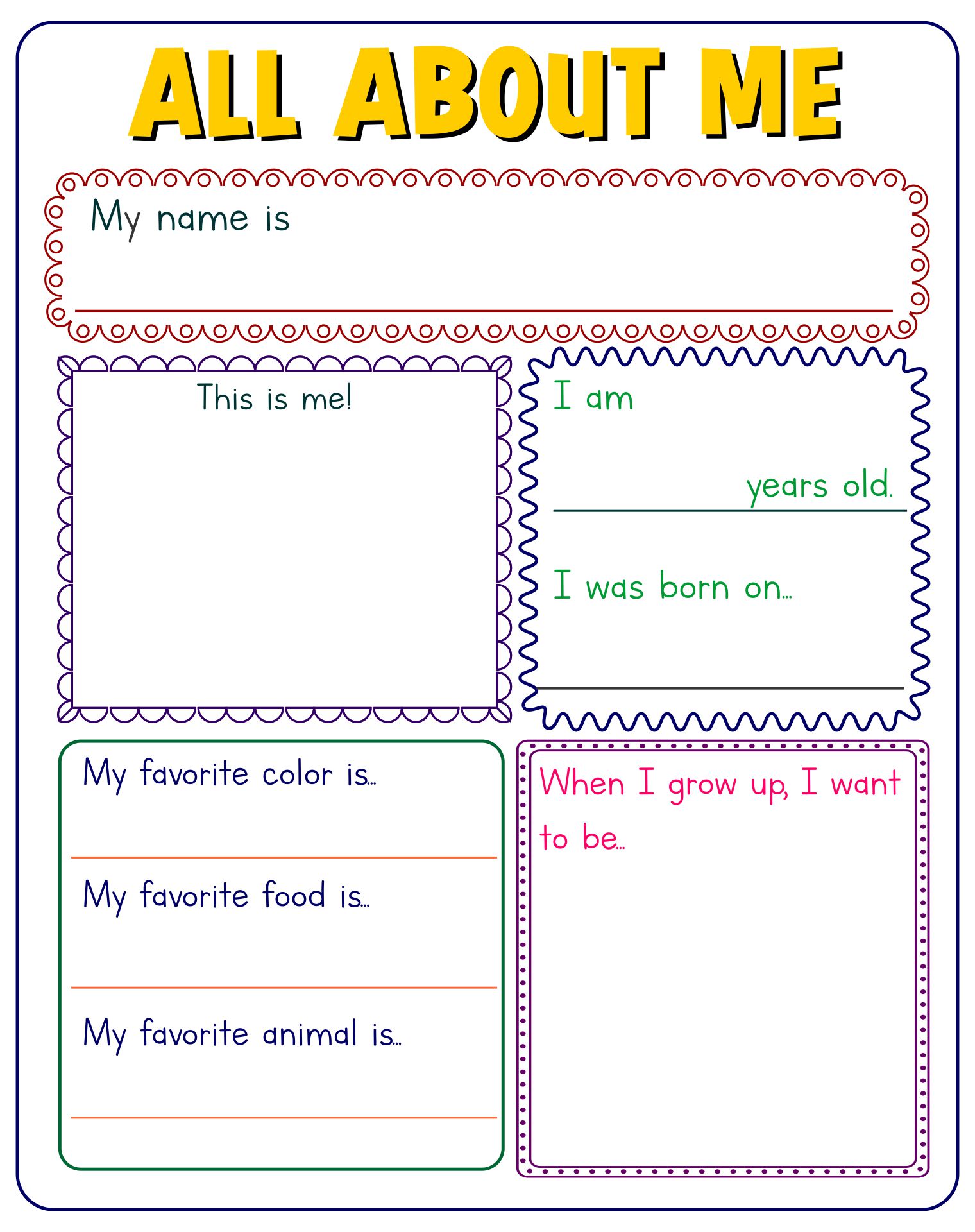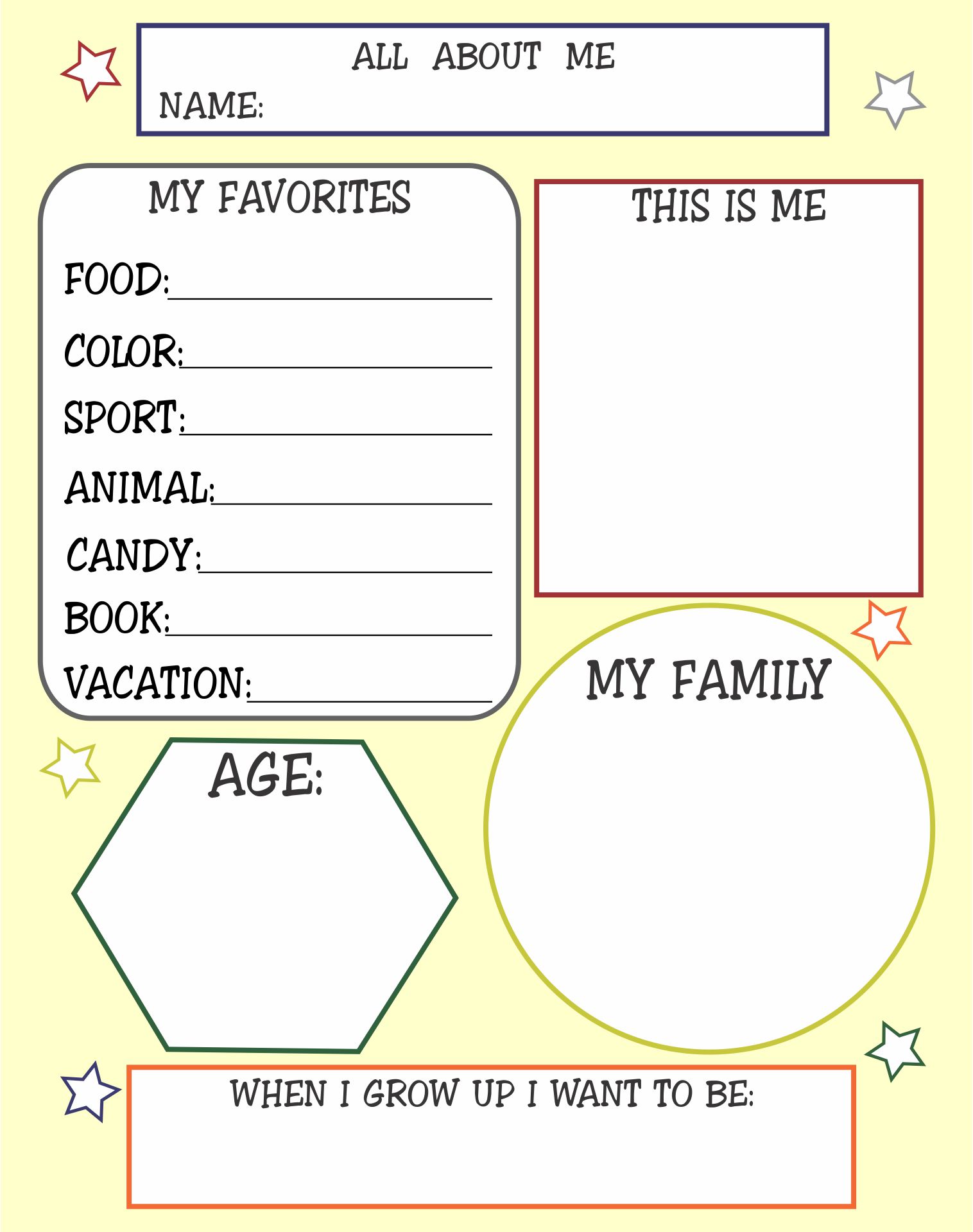 How to Make All About Me Worksheet?

You can find any free printable All About Me worksheet template online. You can print them and copy them and distribute them to children to fill. You can also make the worksheet by yourself. When making it, you can be as creative as possible, for example, leave a blank space for children to put their photos and other images of things that they like. You can also let them draw themselves or make a paper doll and glue it to the worksheet.