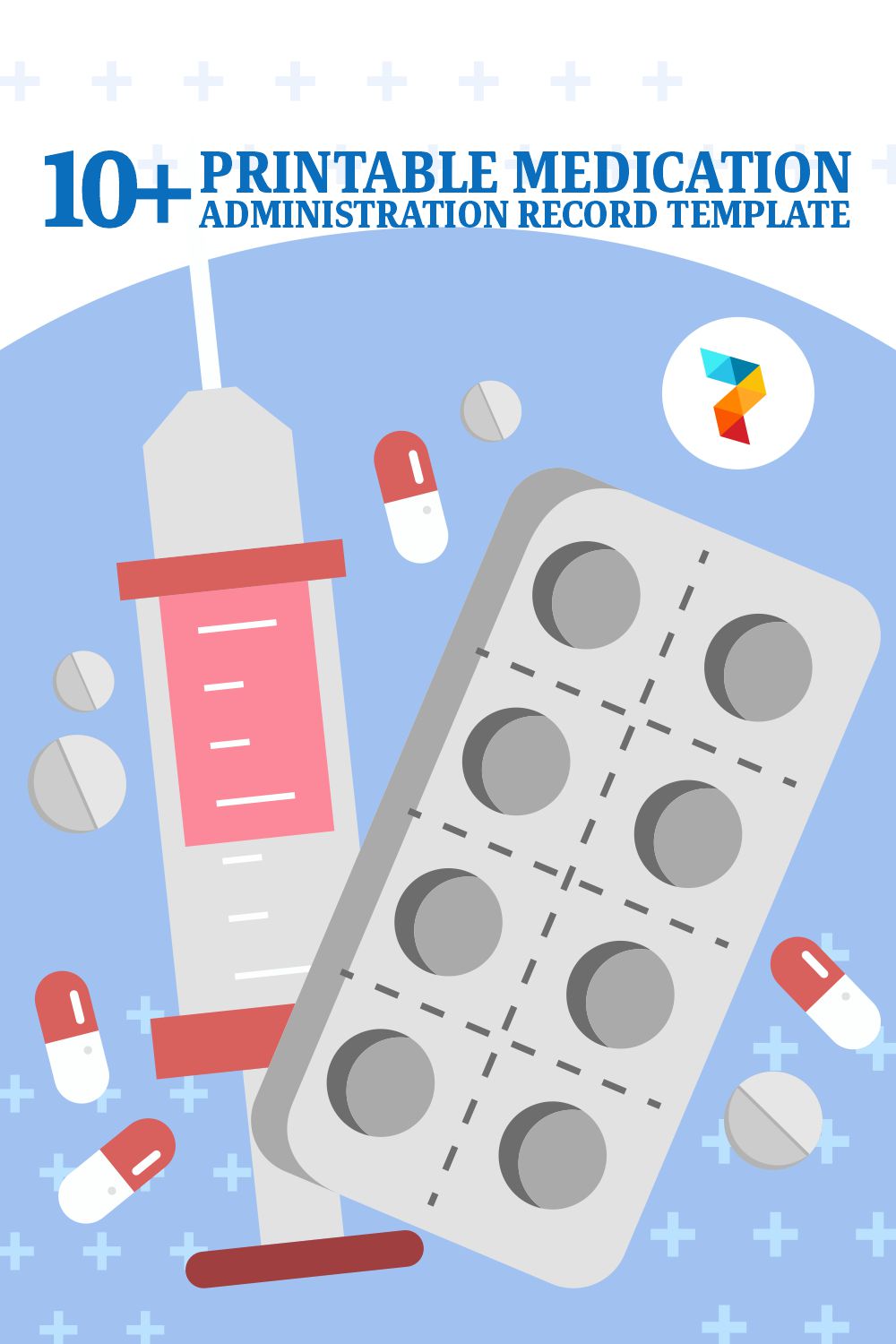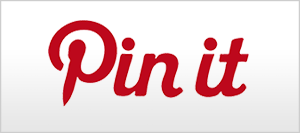 Printable Medication Administration Record Template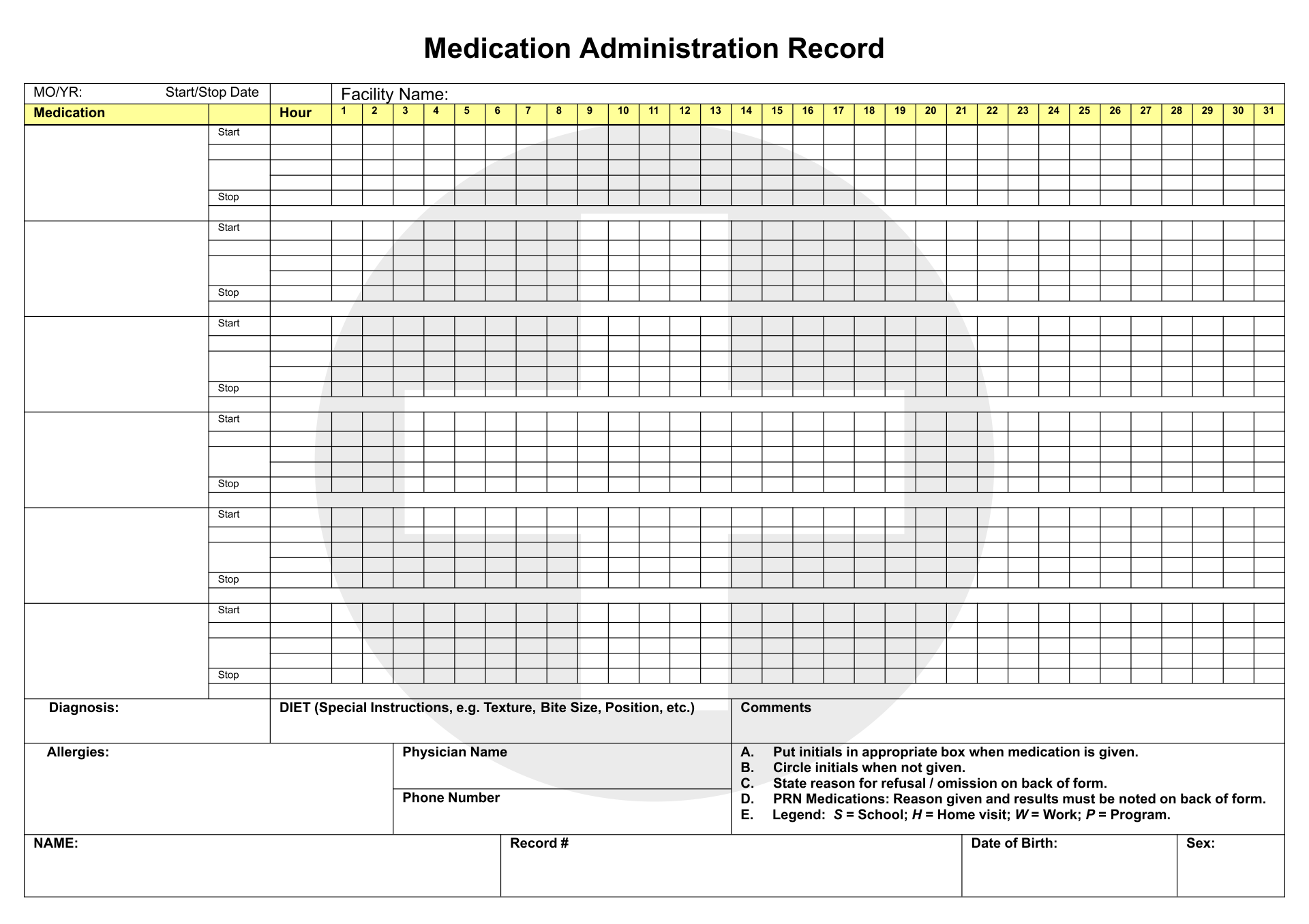 What is the purpose of a medication administration record?
A medication administration record is a track record of a drug owned by a patient given by a doctor. Medical administration record or MAR is made in chart form and kept by the hospital. But the patient also has the right to request a copy of the drug record if at any time need it as part of treatment even though no longer in the hospital. This medical administration record is made in the form of a document file that is on the computer.
When should you document medication administration?
MAR is usually held by nurses because they are the person who accompanies the patient's treatment process. To be able to fill in the MAR document several procedures are required. You can't fill it carelessly. First, you have to make sure the patient has taken the medicine in accordance with the dose and time prescribed by the doctor. After that, you can fill out the patient's medication administration document. That way is so that the data in the MAR in accordance with the treatment received by the patient. Because if something happens to the patient, it can be seen from the MAR it has.
What must be recorded on a MAR chart?
A MAR record consists of a chart of the details of the patient during treatment. The first is the patient's identity that is a full name, date of birth, weight, and things that need to be known about the patient when reacting to the drug (for example allergies to certain compositions). After having the data from the patient, there will be a record between the patient and the drug consumed. Make sure your MAR is always up-to-date on the patient's condition. Because if not, the hospital will get into trouble if it does not know the progress of the treatment experienced by the patient.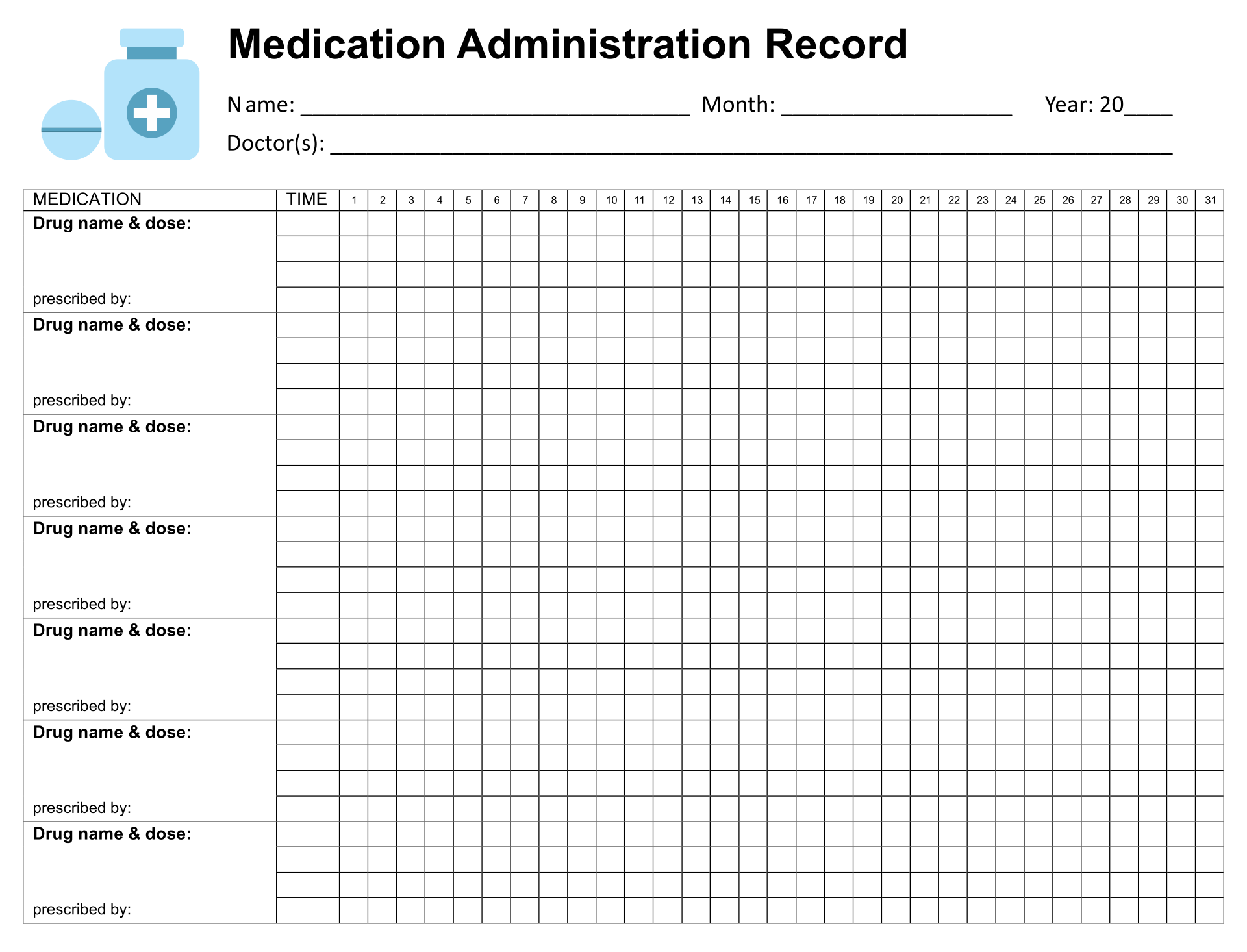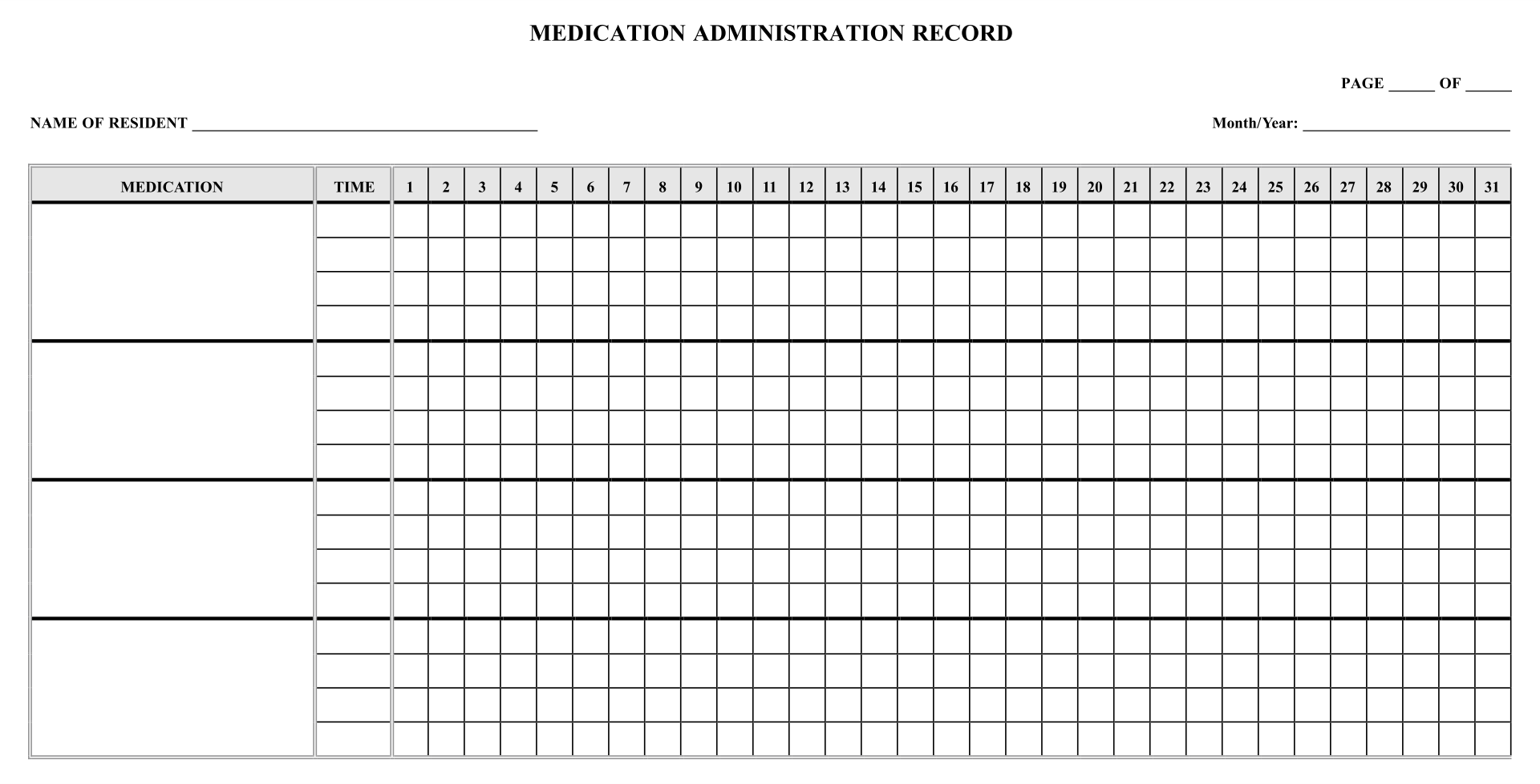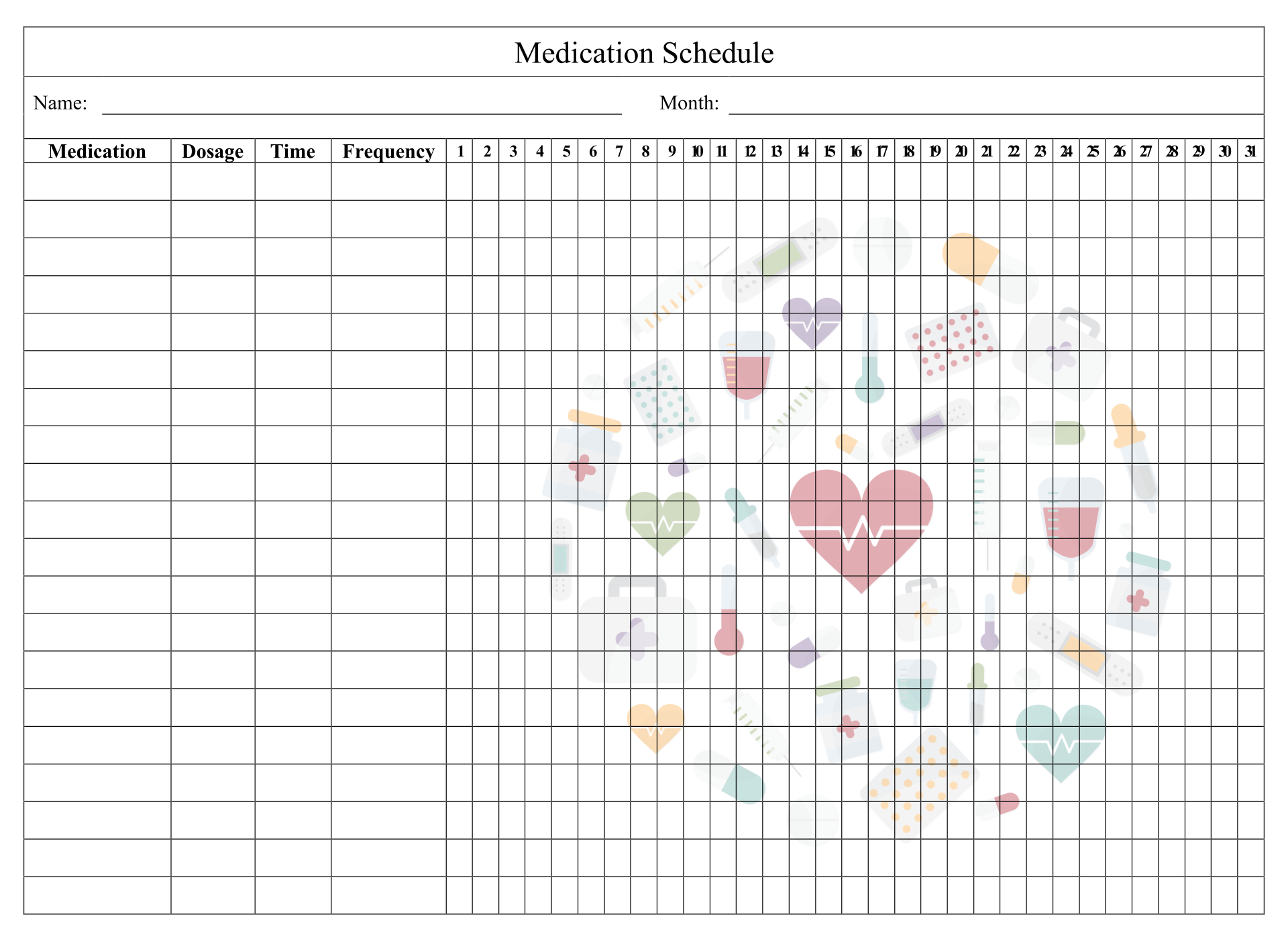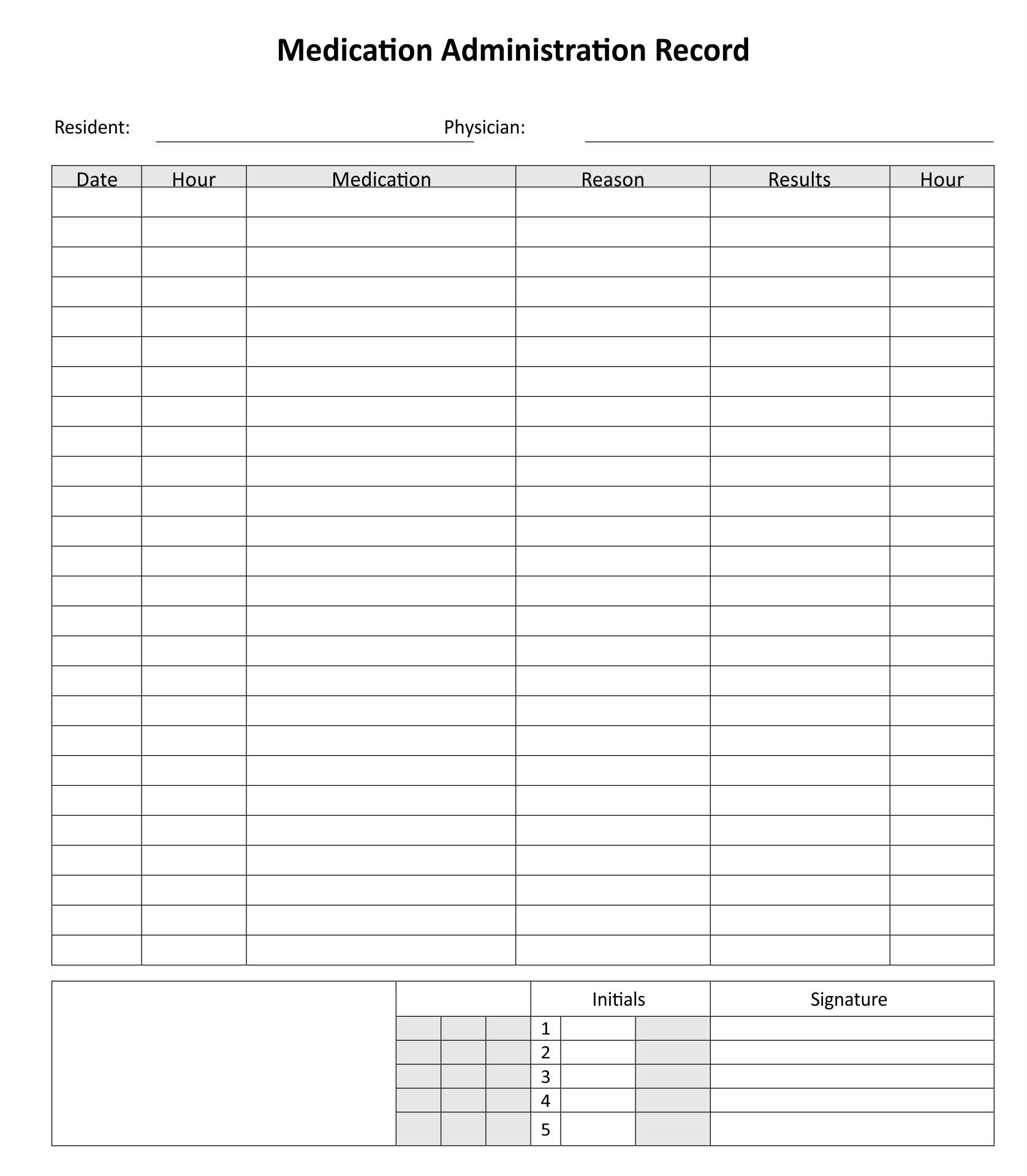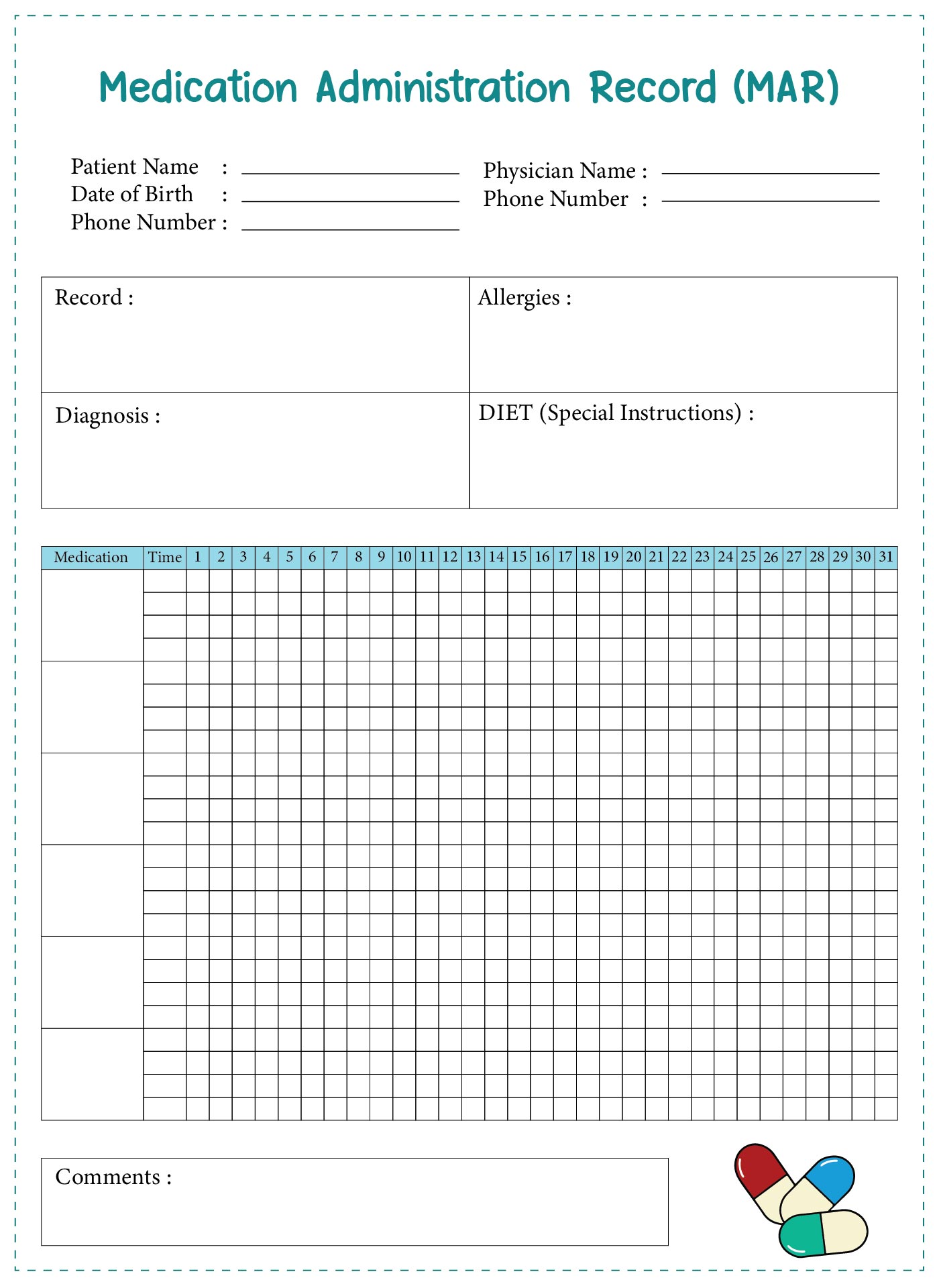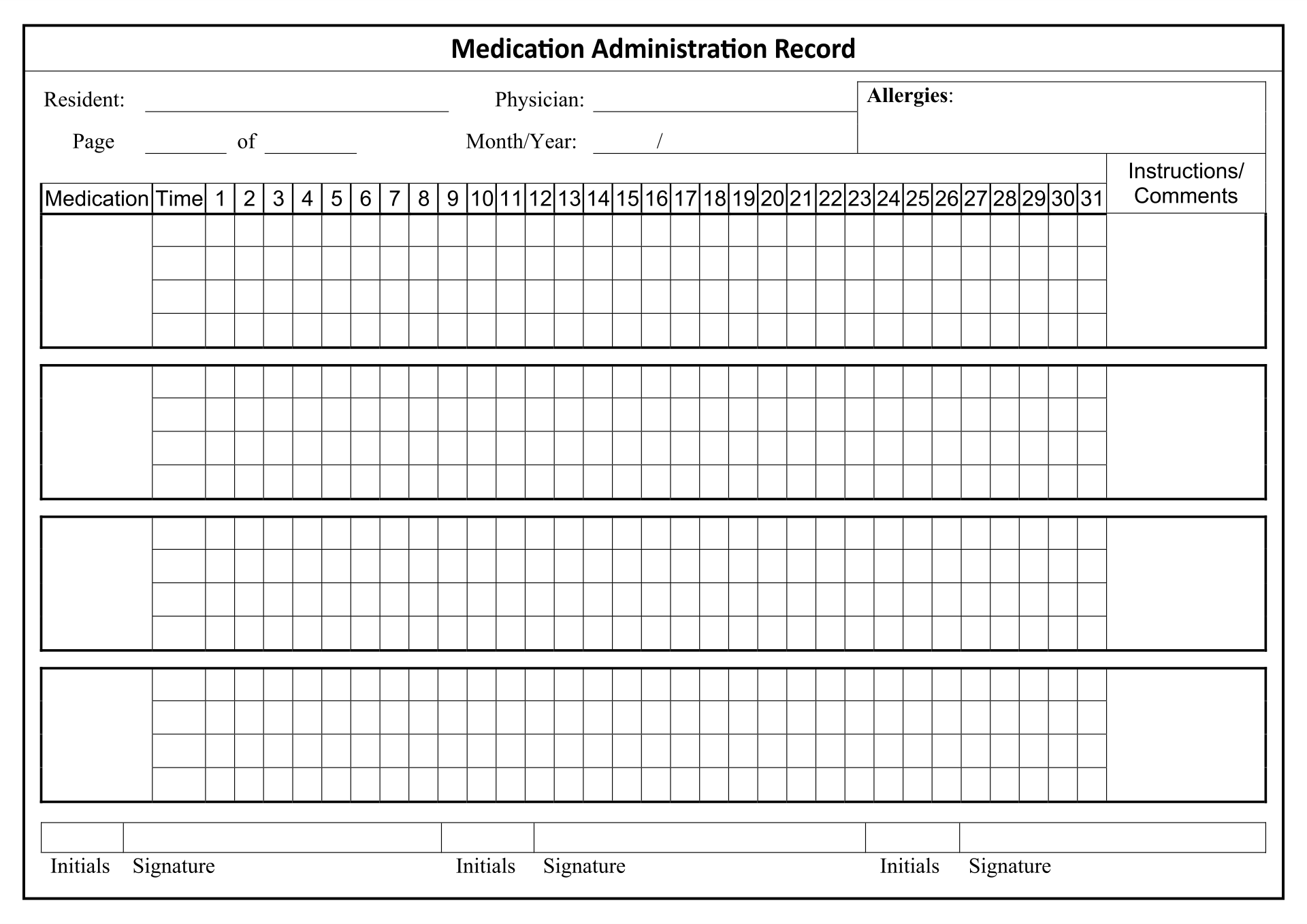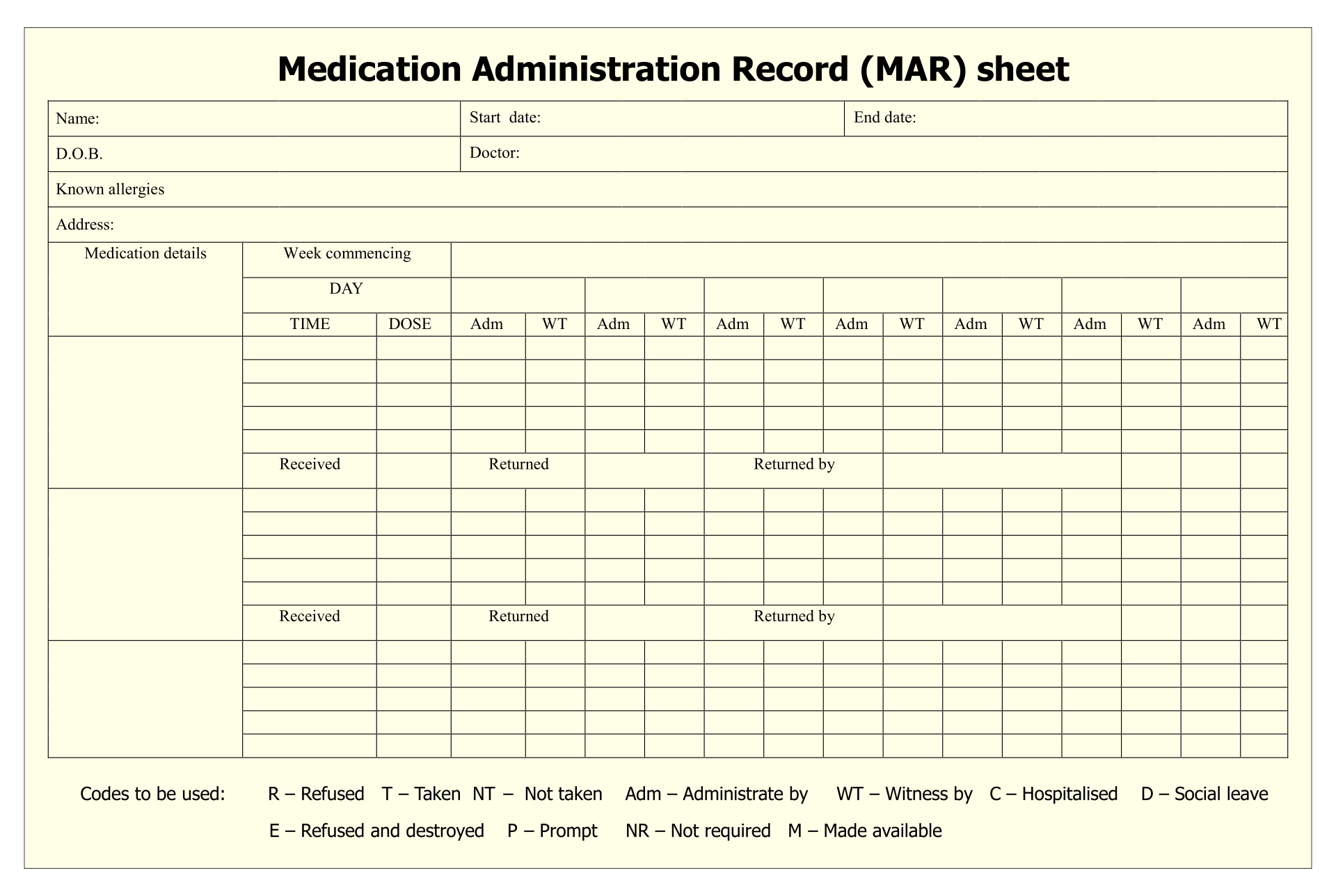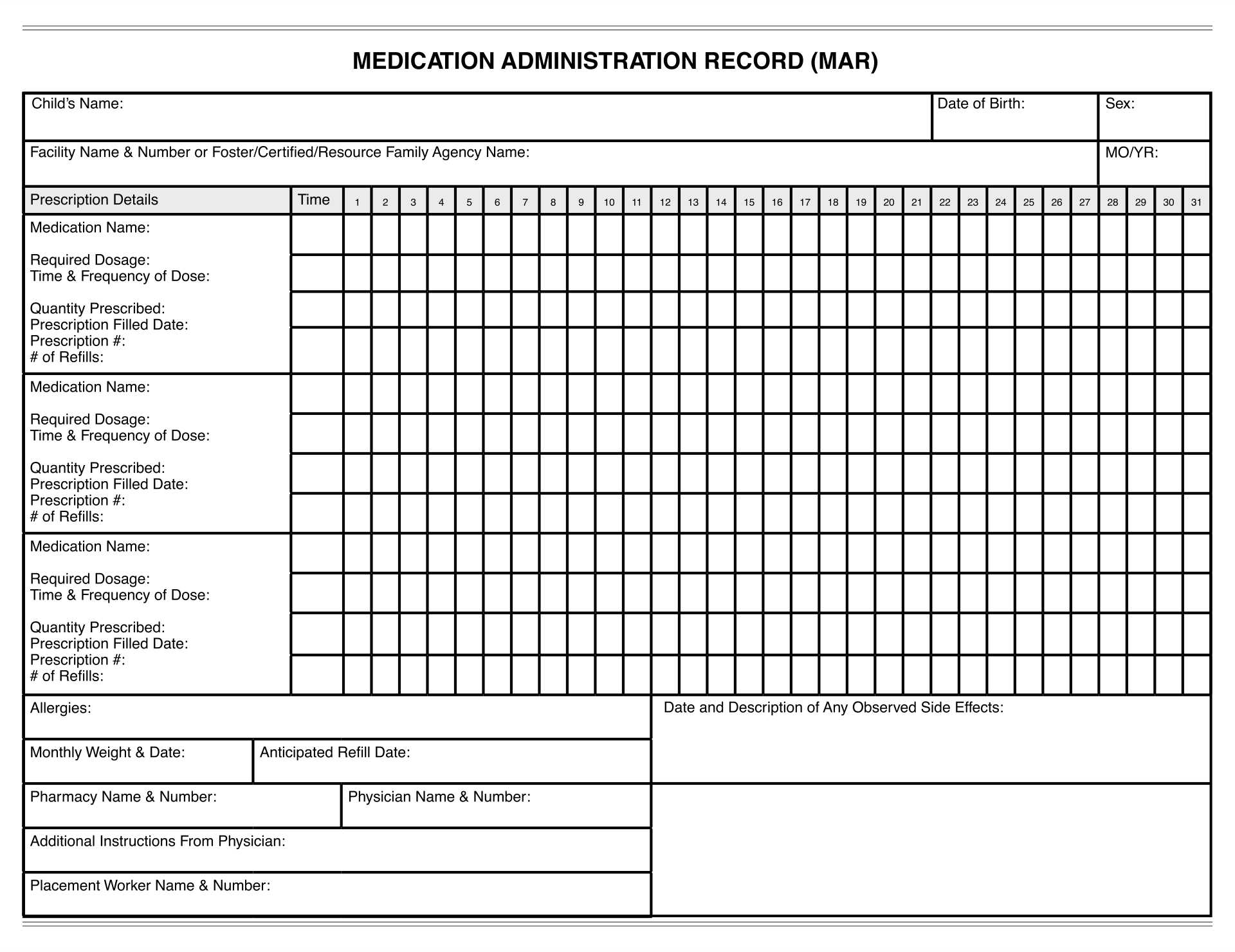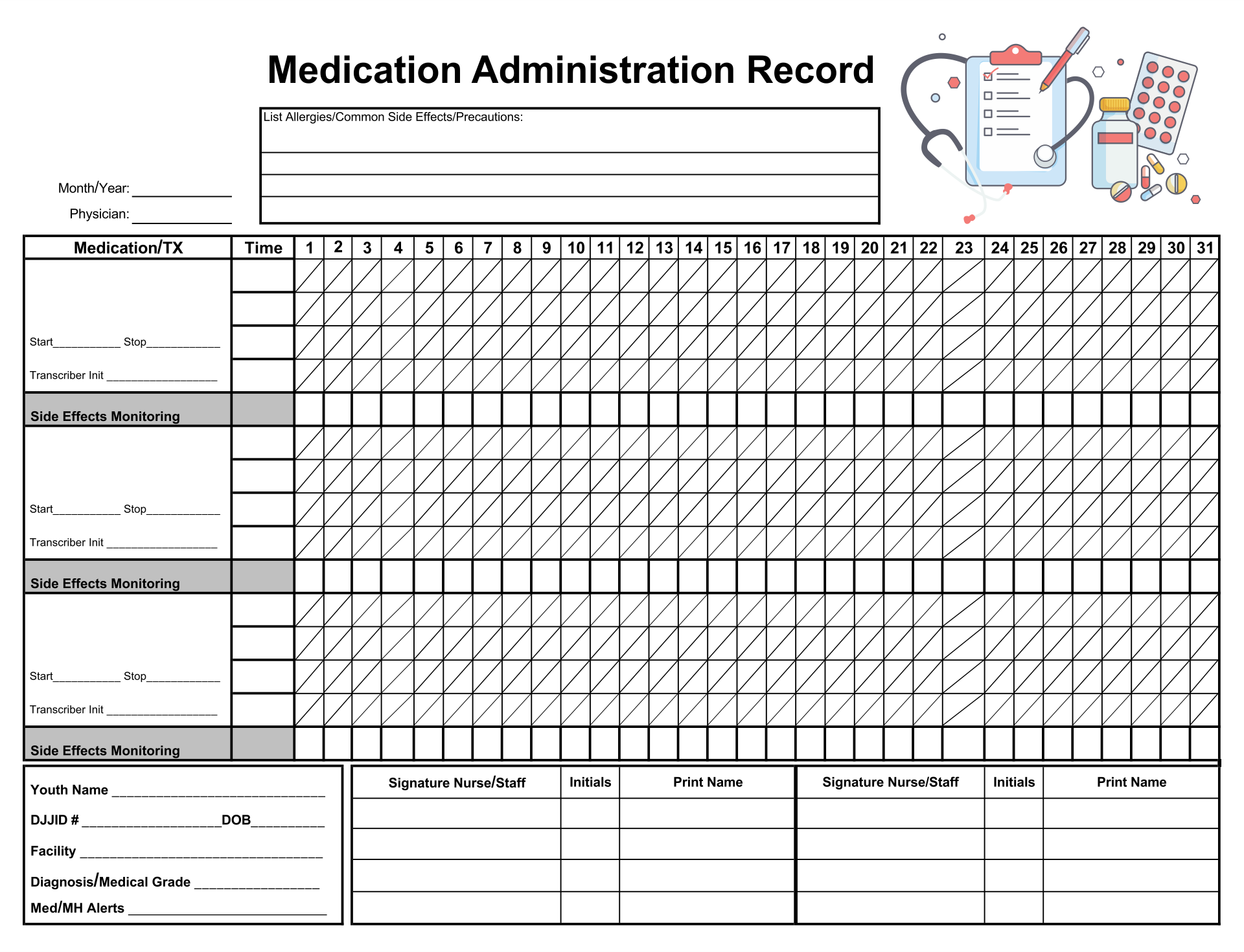 How do I get a medication administration record template?
In order to have a medication administration record template, you can search for it on the internet. There are various attractive designs that are owned so you don't get bored when you have to keep using it. After completing the design, you only need to click on the download button on the screen. Make sure that when using MAR you are trained as a professional in treating patients. So the MAR template provided on the internet is not used for evil purposes.
---
More printable images tagged with: