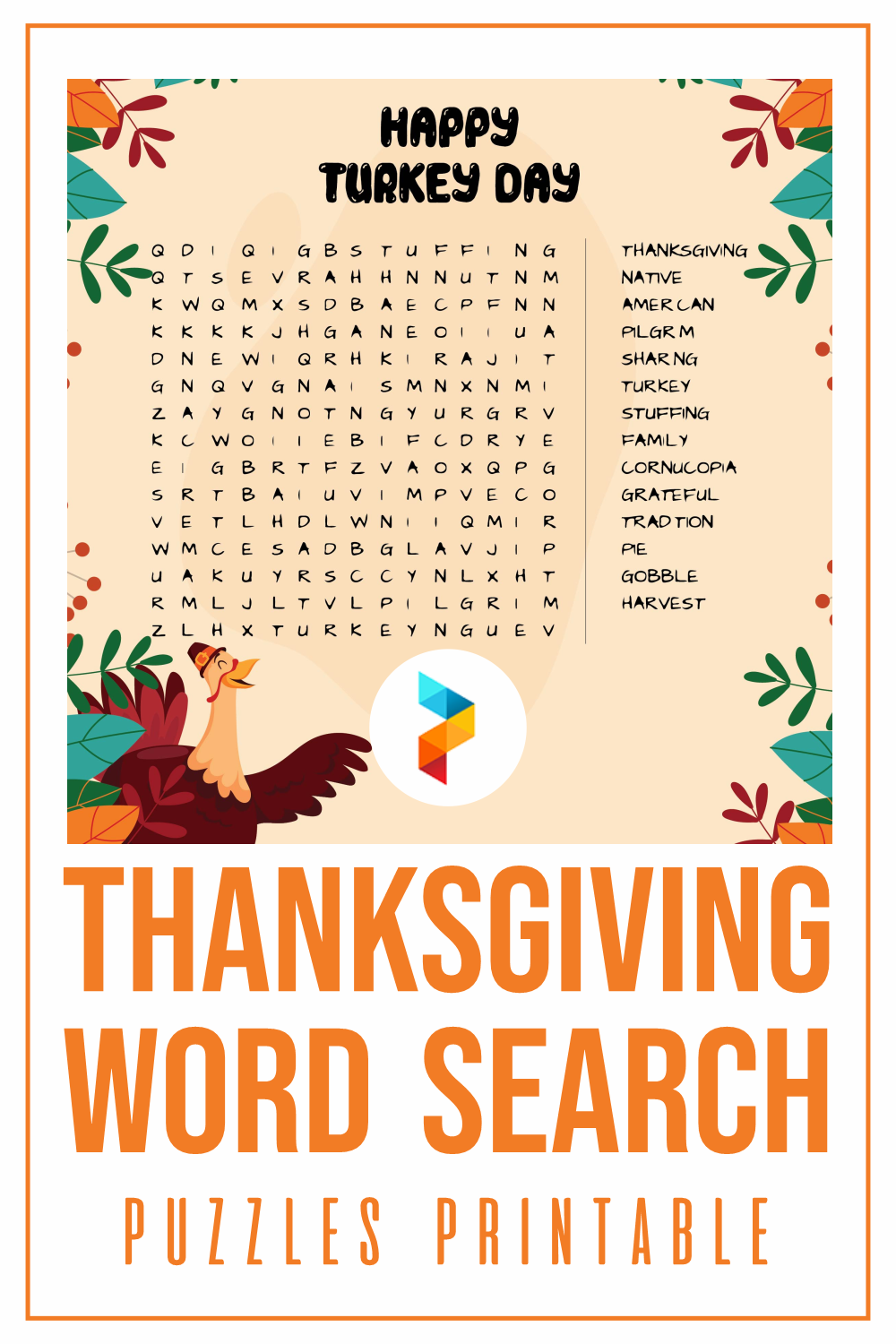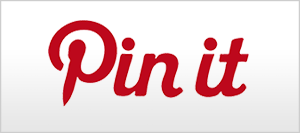 Thanksgiving Word Search Puzzles Printable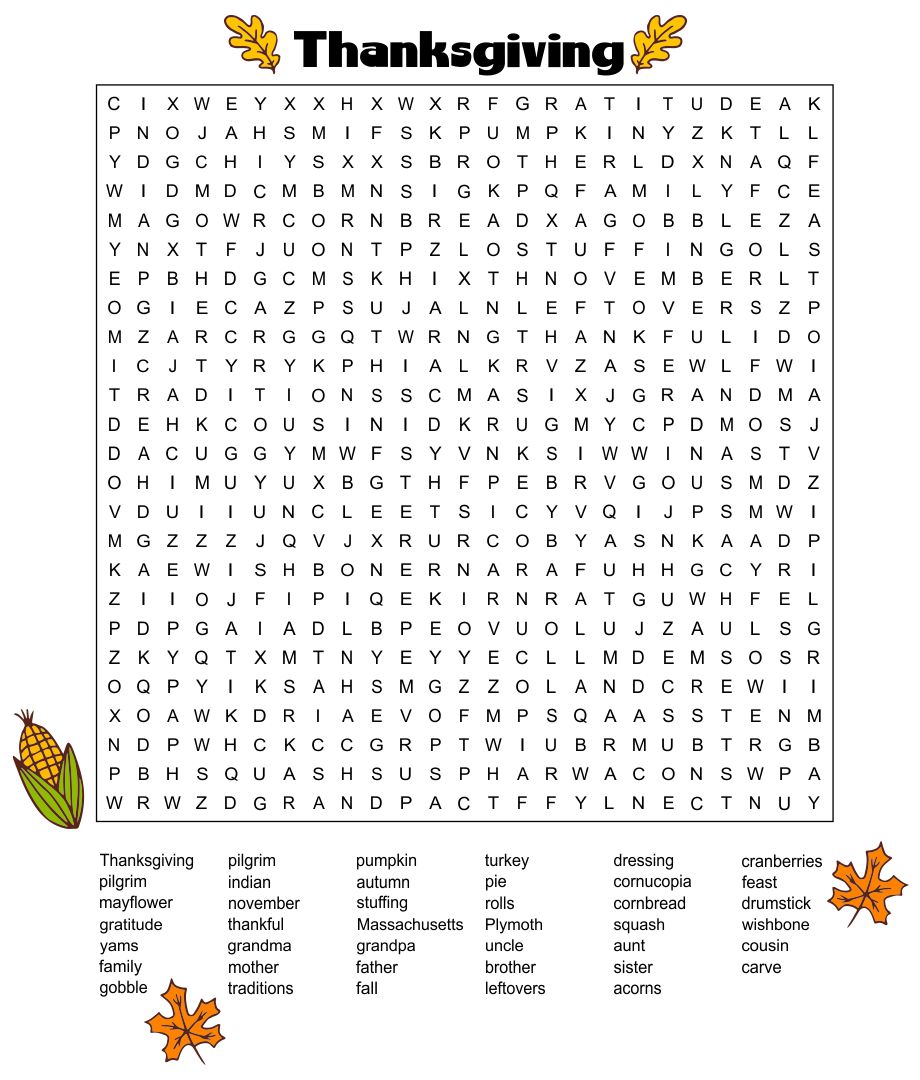 How do I search for a word in a puzzle?
Playing Thanksgiving word search puzzles is fun right? But wait, do you find it a bit difficult to search for a word in a puzzle? I'm going to give you tips on how to solve that word search puzzle!
Carefully scan back and forth through each row of the letter grid, looking for any possible letter in a word
Use the tip of a pencil/pen, or your finger to help guide your search.
If you find any word, do a circle search around that word to see if they lead to the next letter in a different word.


What are the benefits of word search puzzles?
Word puzzles are a puzzle games for children that can add insight into language. Mastery of vocabulary is the key to solving word puzzle games. Examples of this puzzle include crossword puzzles, and Thanksgiving word search puzzles boggle. Familiarizing children with solving puzzles by gathering information, understanding situations, and finding solutions quickly will prepare them to face life in adulthood.
Puzzles and puzzle games help strengthen children's logic, teach them how to think critically, understand the visualization of images, hone creativity, and improve motor skills.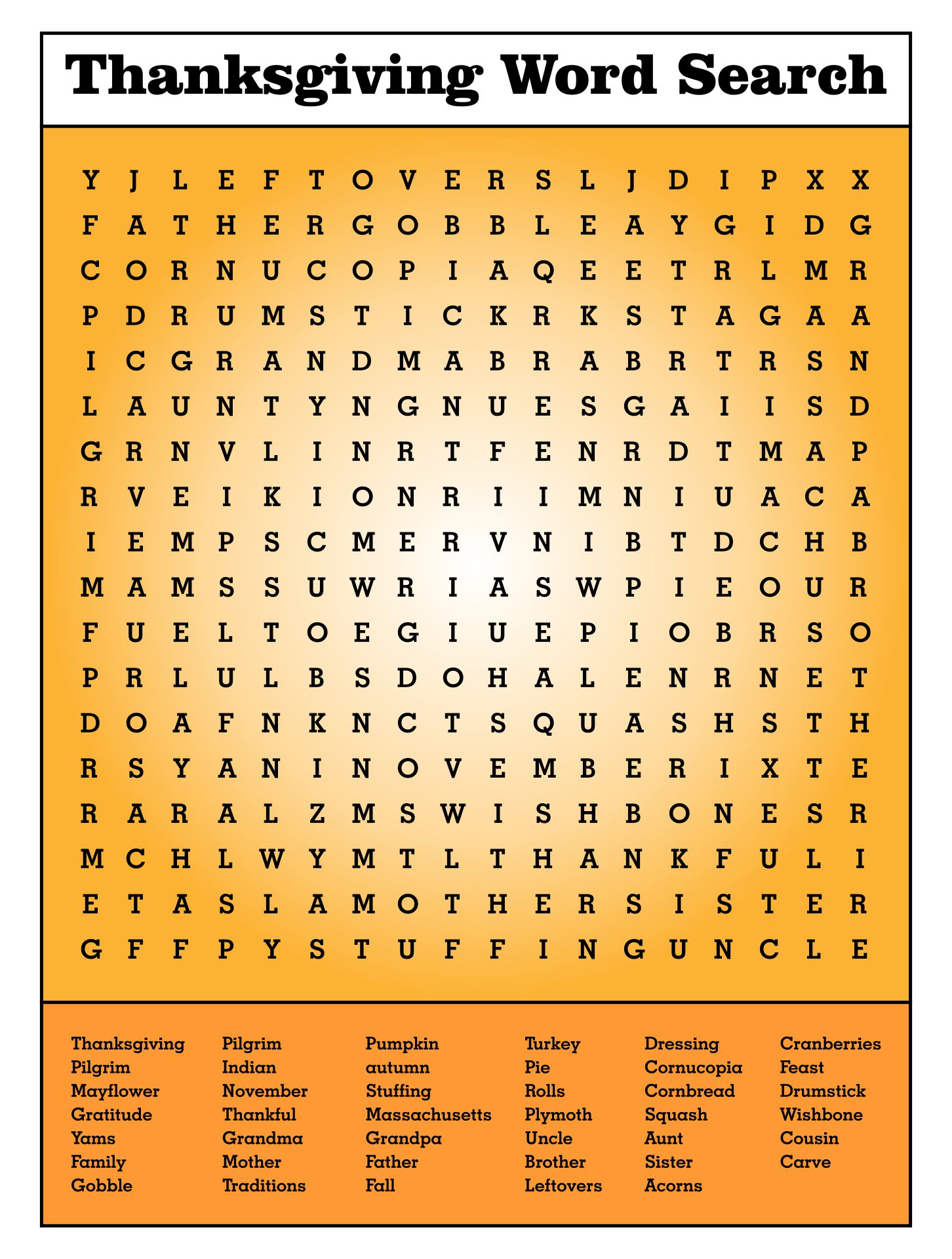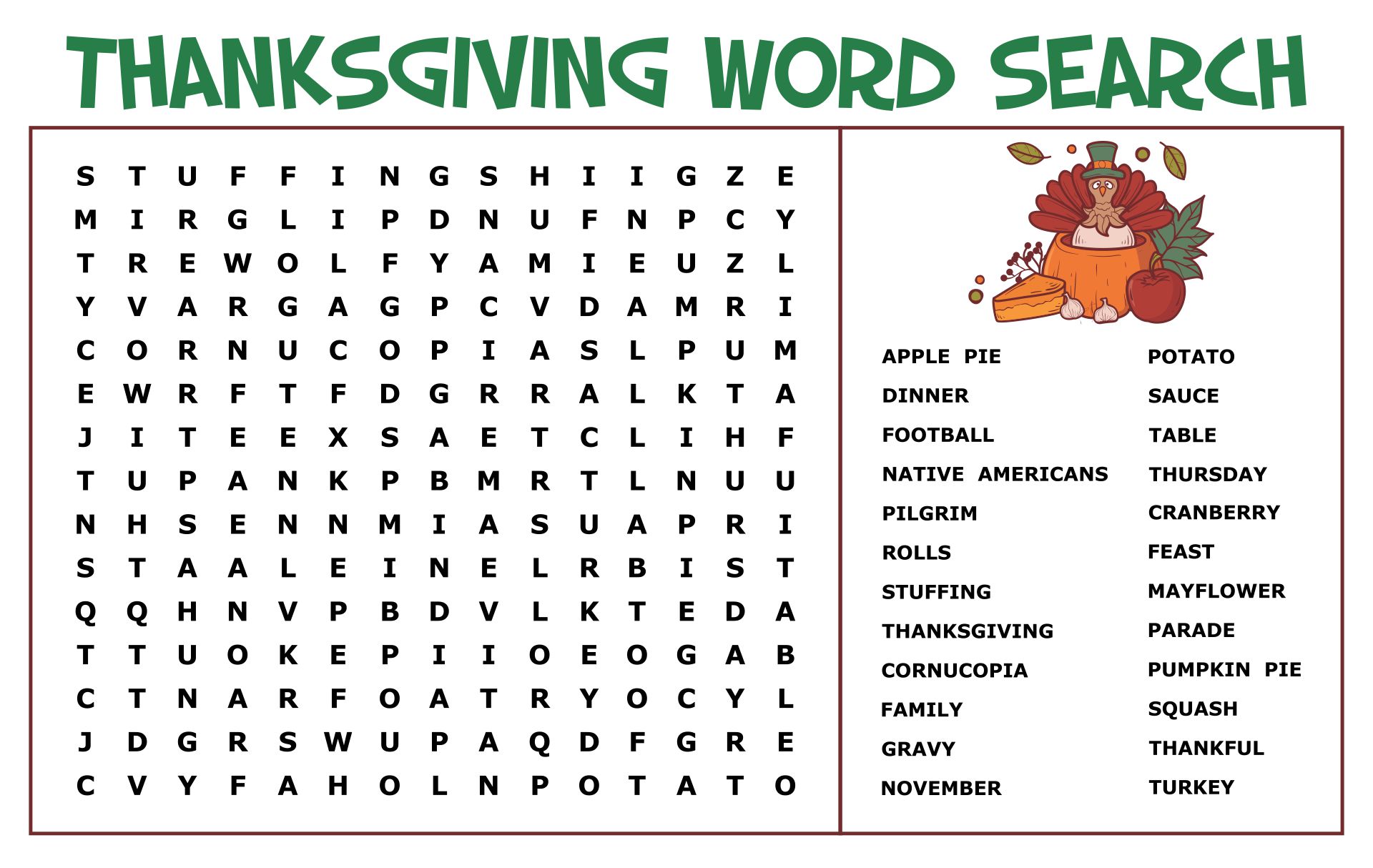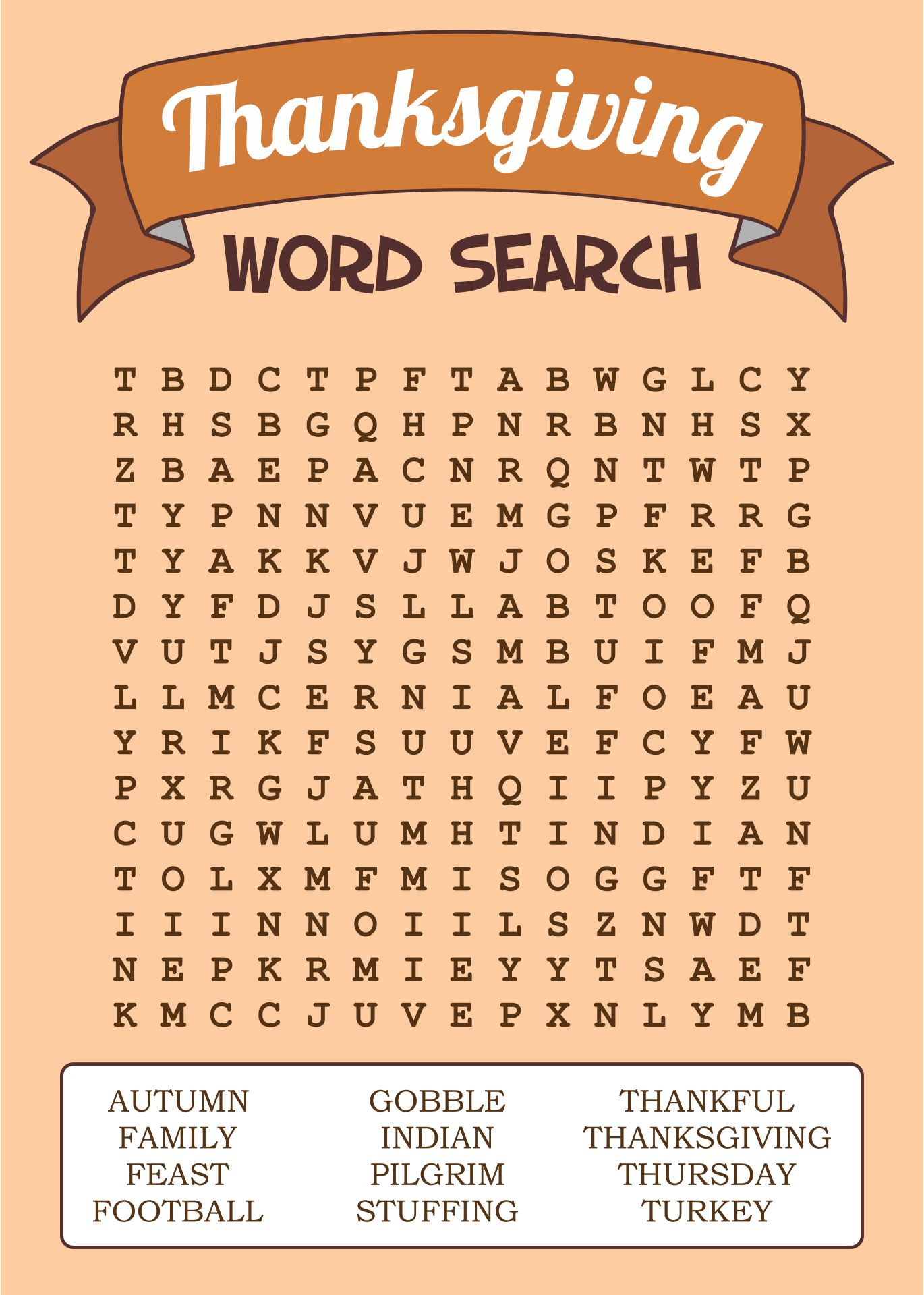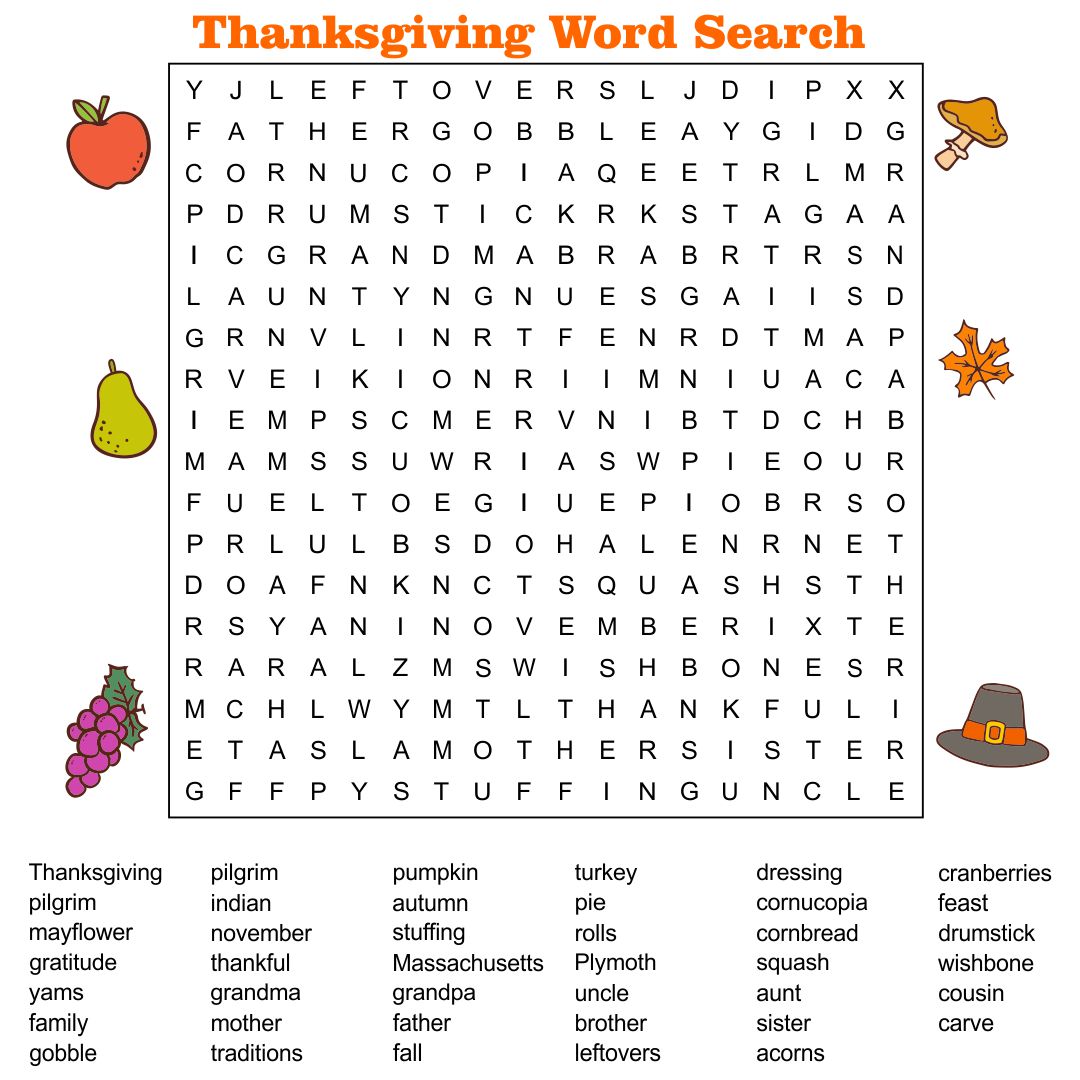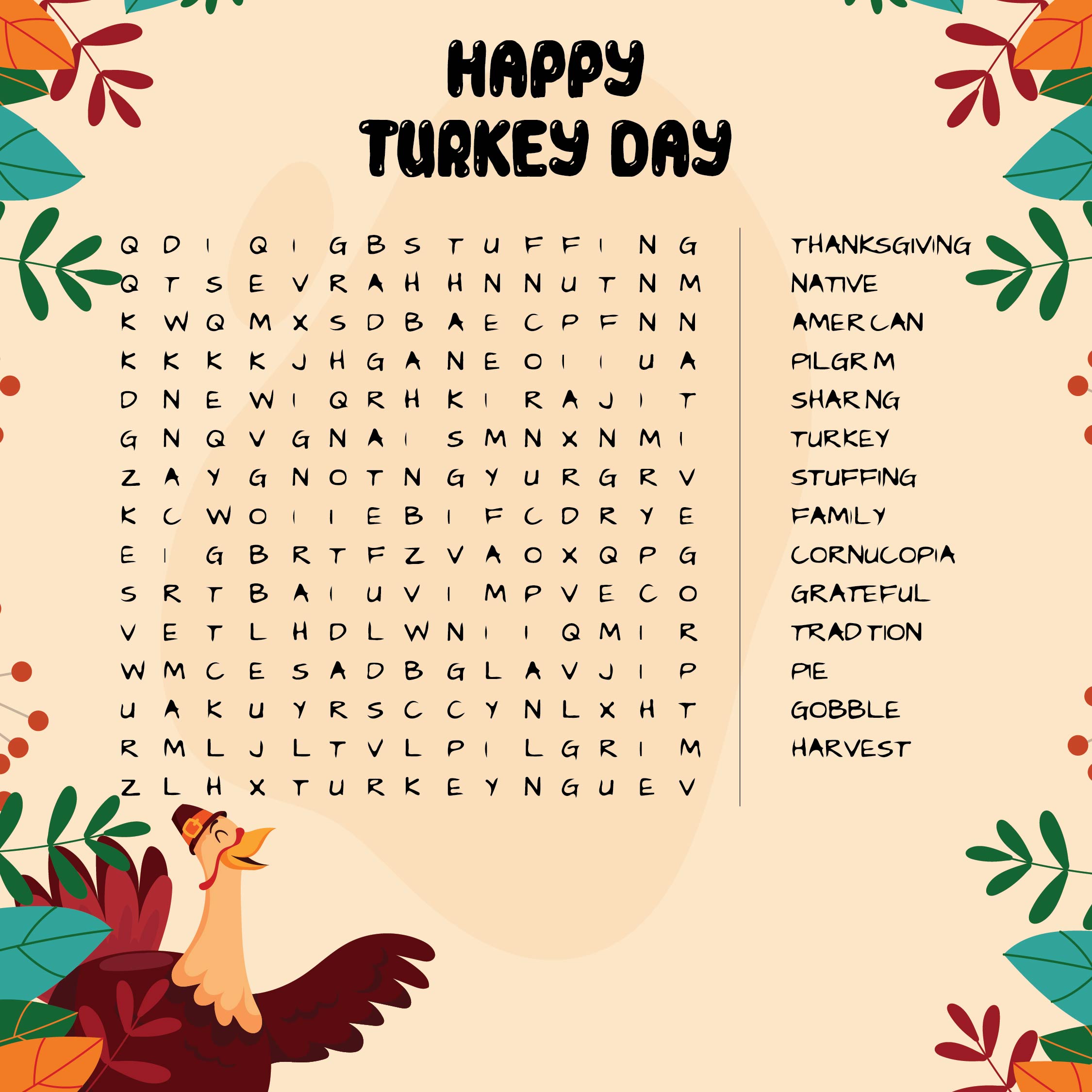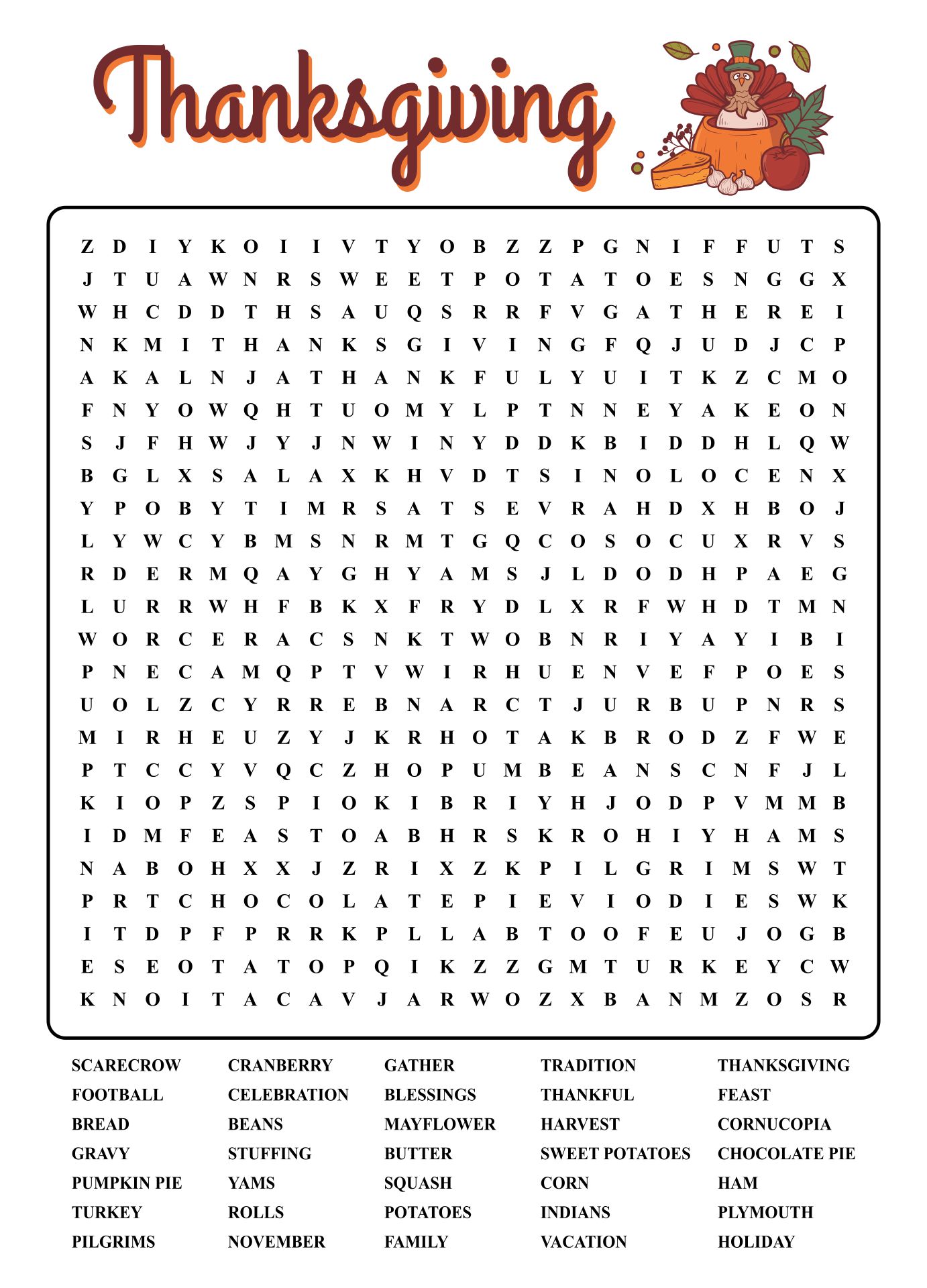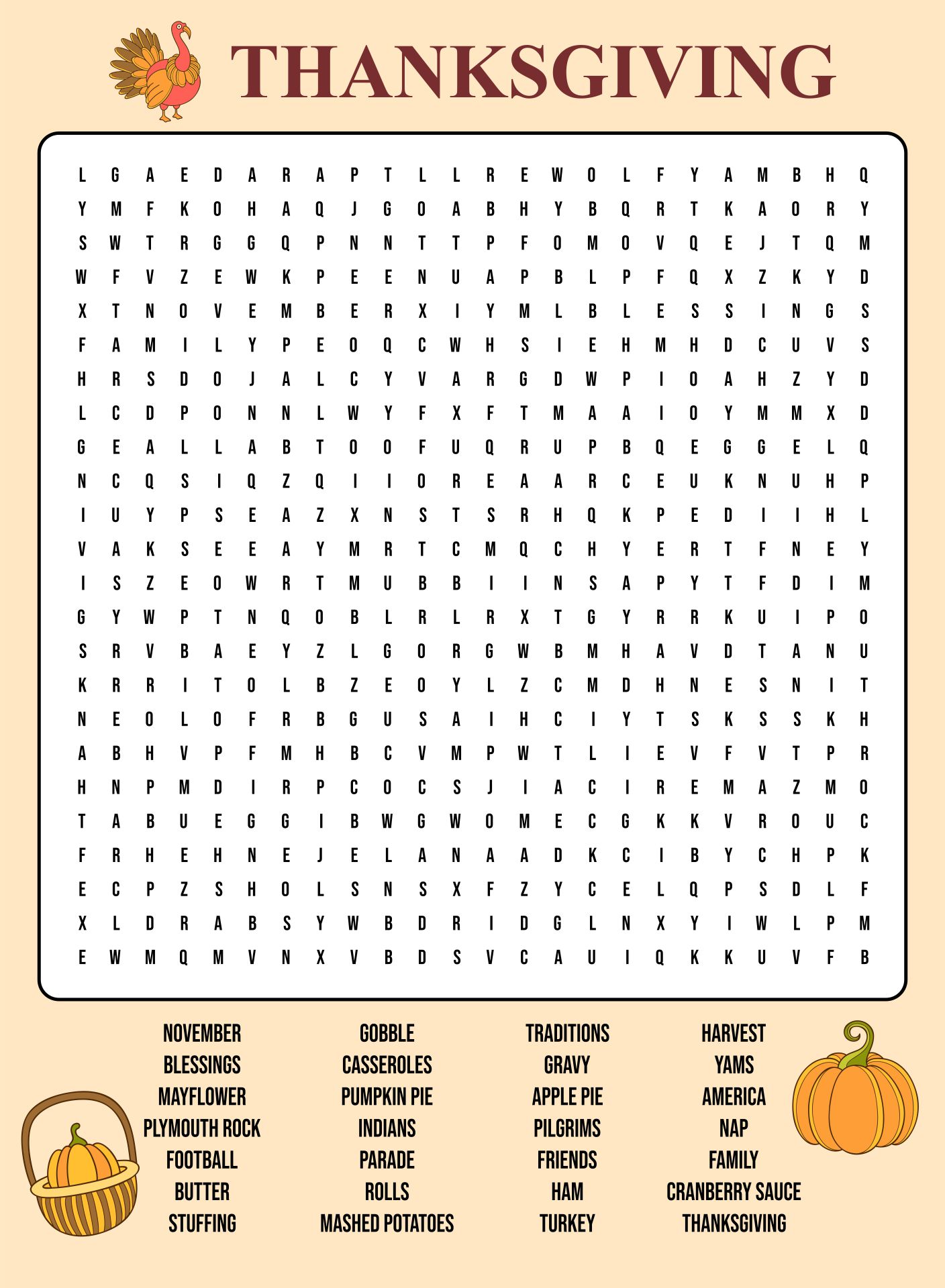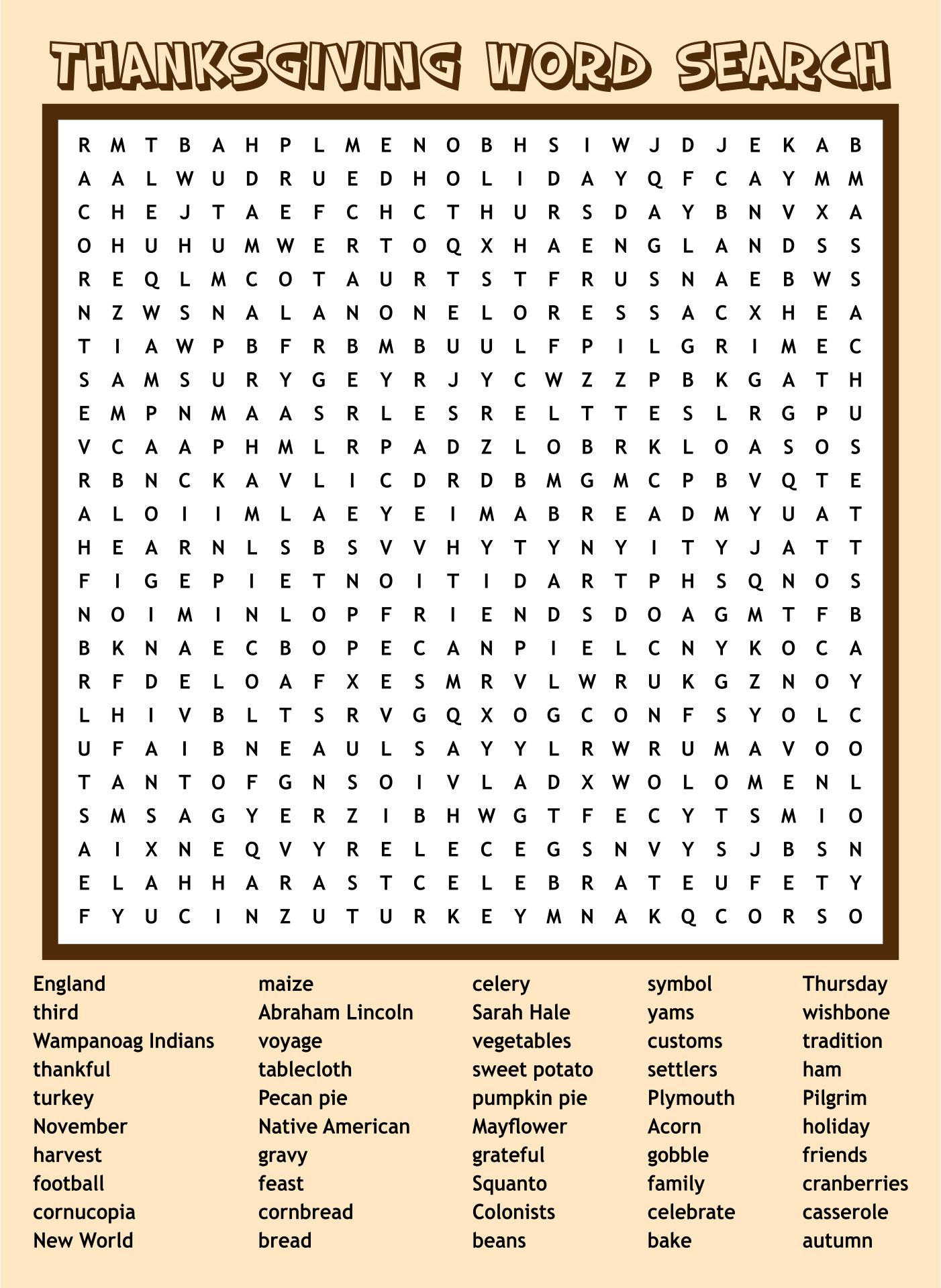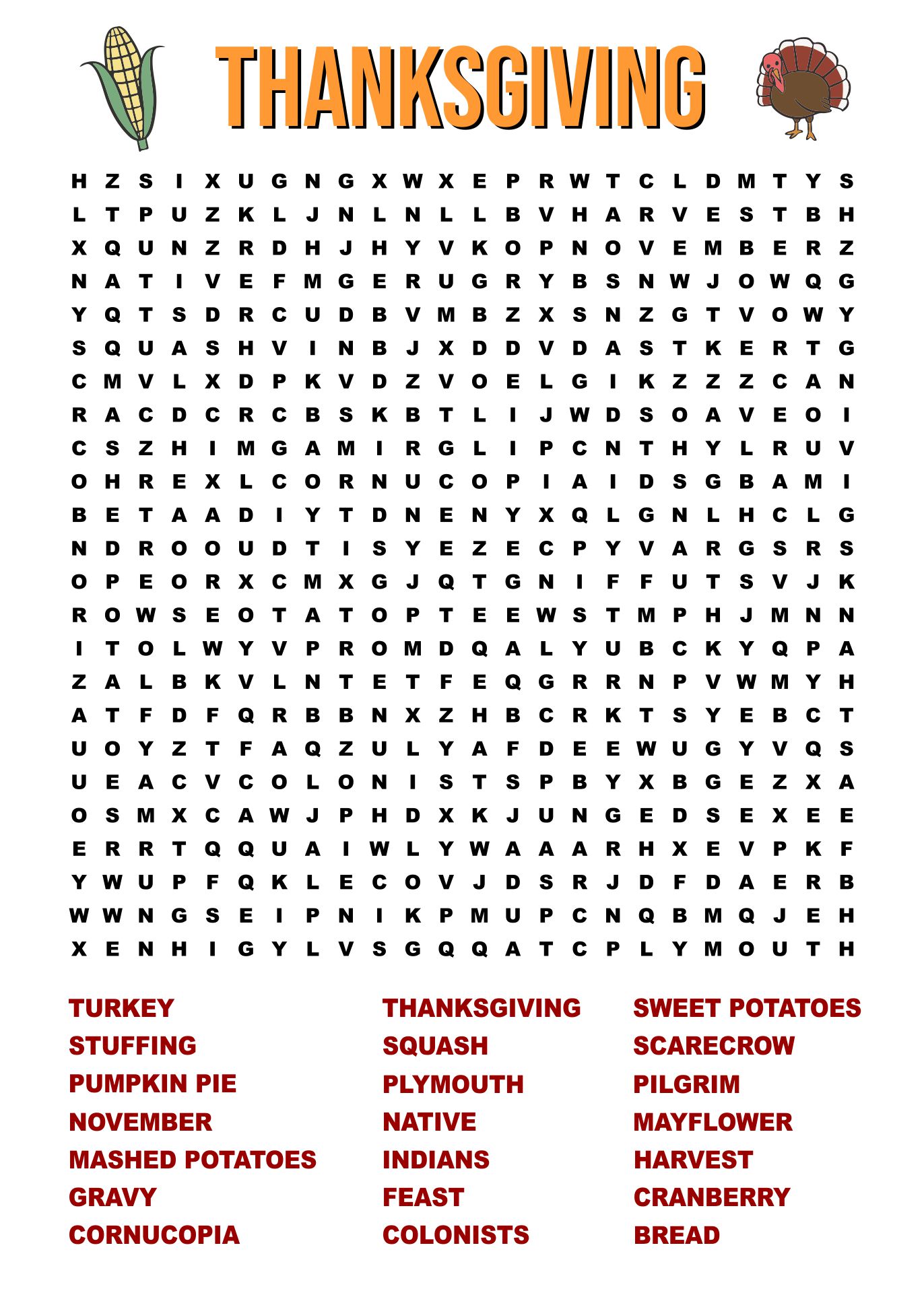 How do you make a word search puzzle?
There are lots of games or games to hone vocabulary or vocabulary mastery such as crossword puzzles, word search games, puzzle games, and so on. One of the most popular games or games for honing vocabulary is word search puzzles. In this game, we are instructed to look for words in a variety of randomly arranged words.
This game will enrich students' vocabulary. We give words based on certain topics then give students a form containing a puzzle in which the words are already available and instruct students to look for these words through the puzzle form. You can make it theme-based, for example; Thanksgiving word search puzzles, Christmas word search puzzles, etc.
To make it, we can do it in two ways, namely manually and with application assistance. If you choose, of course, the fastest way is through the application because it feels fast, effective, and neat. With just a few steps, the form for your word search puzzle will be complete.
In this case, I am using a web tool platform from Word Search Labs. To start making a word puzzle game, go to the website Word Search Labs, and fill in the boxes on the left. First, you are required to provide a title for the word search and then enter your words (separate each with a comma or space).
Next, select a direction to arrange words left to right, up to down, down to up, right to left, etc.) then select the number of letters both cross and down. Provide a passcode to edit your word search later or to view answer keys. When finished inputting words, click "Preview" to see the results of your work. You can choose to generate if want to rearrange the words or click Save when finished. Lastly, you can print in either Word or PDF format or share them with students to work online.
---
More printable images tagged with: