What do you mean by a jumble word puzzle?
There are a lot of word puzzles that we know, such as scrambled words, jumble words, missing words, etc. Jumble word is a one-word puzzle that will present the player with a mixed up letters and need to unscramble each of the letters to find if there are any hidden words. The more letters, the more difficult this puzzle will be to play, the players have to parse jumble words and find as many hidden words they can. If you want to win this game, you can try to make it as anagrams.
What is a Jumble Word example?
If you still don't get the concept of jumble words, we could take a simple example such as thanksgiving word jumble. So, the words are "t-h-a-n-k-s-g-i-v-i-n-g". If you find "vanishing" it's nice work! Continue the game and you can find other hidden words, such as "giving", "knight", "signing", "singing", "skating", "insight", "vans", "king", "via", "it", and as many as you can find.
How to solve the Jumble Word puzzle?
If the weather is bad or else, you should prepare some indoor games to play on thanksgiving. One of the most brilliant ideas is playing thanksgiving word jumble. You can play it along with all of your family members. But there are few tips on how to win this jumble word puzzle:
If you want the easiest way to win this game, you could check out the WordFinder website for jumble solvers. Put the thanksgiving word jumble then the website will unscramble the letter with every possible word.

If you want the old-fashioned way, you could take notes and look at the most possible word mix. You can start with the consonant such as TH, KN, SK, etc. or you can look for using the vocal letter combinations.

Try separating the consonant words with the vowels and looking for the most possible mixed words that can be formed.

Then, it's not a tip but it's a suggestion, try to read more. If you read a lot of books, newspapers, magazines, a dictionary, etc would add more vocabulary and your words knowledge. If you are not a big fan of reading, then it could be hard for you if you are not using a jumble word solver.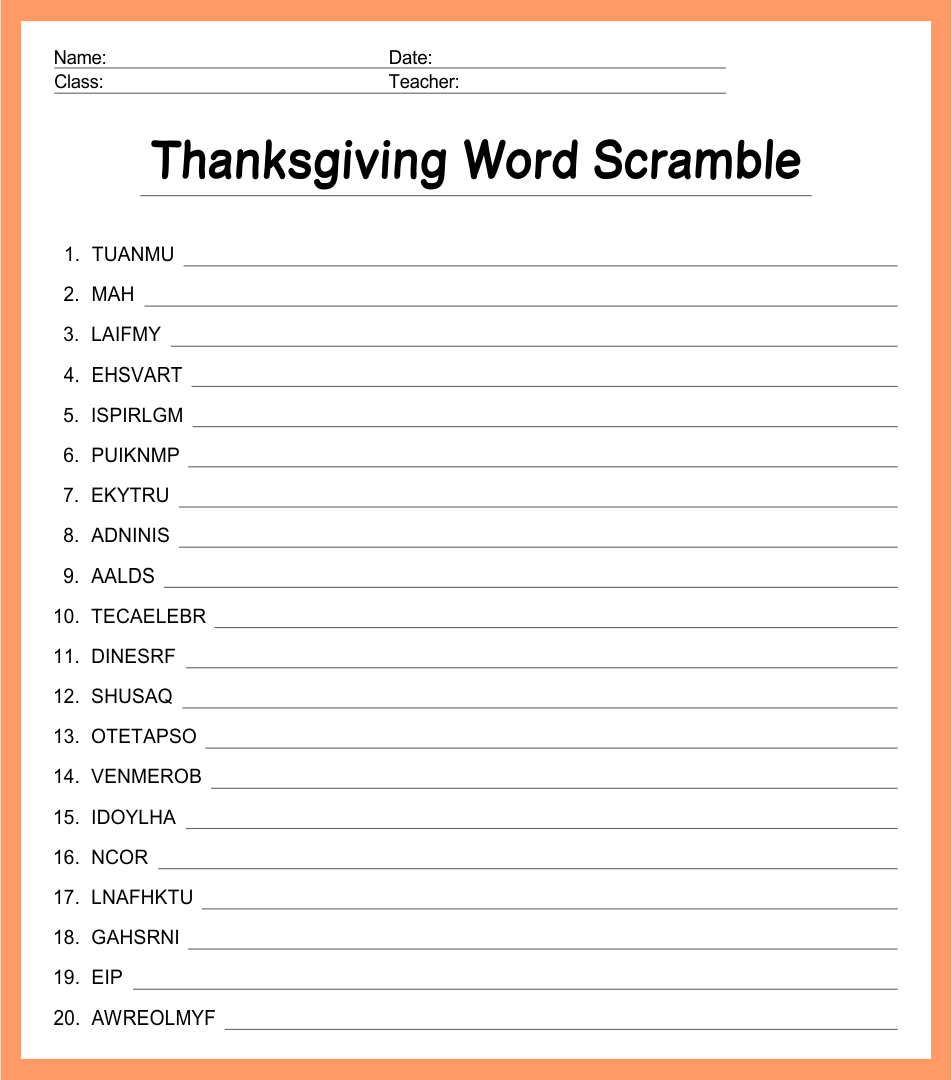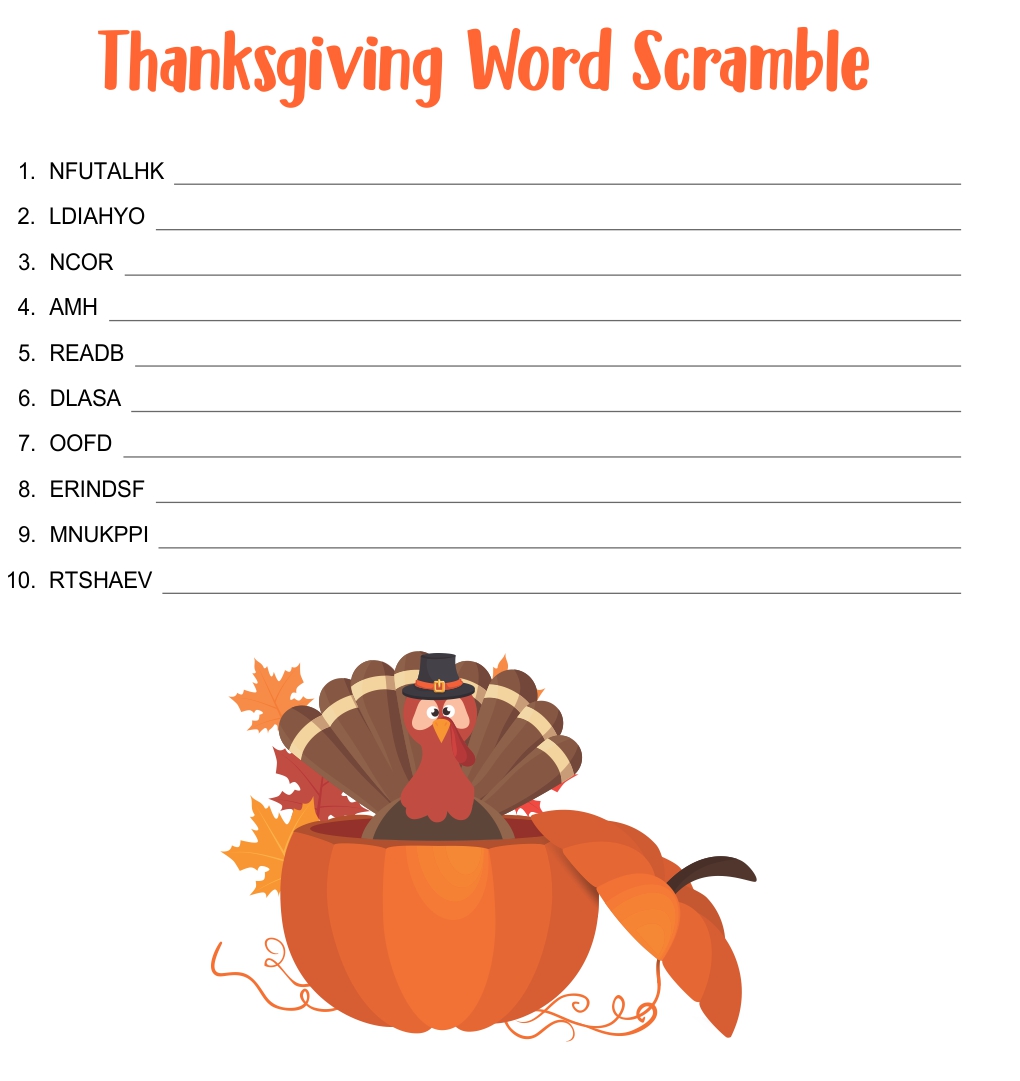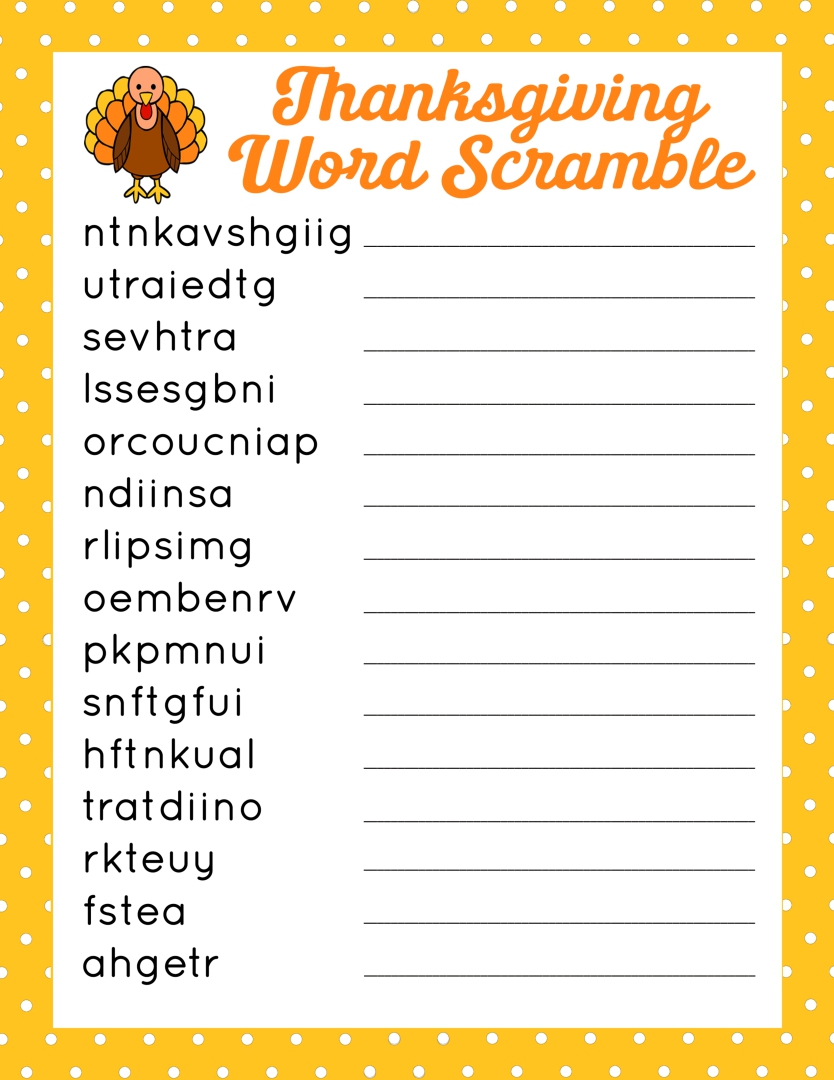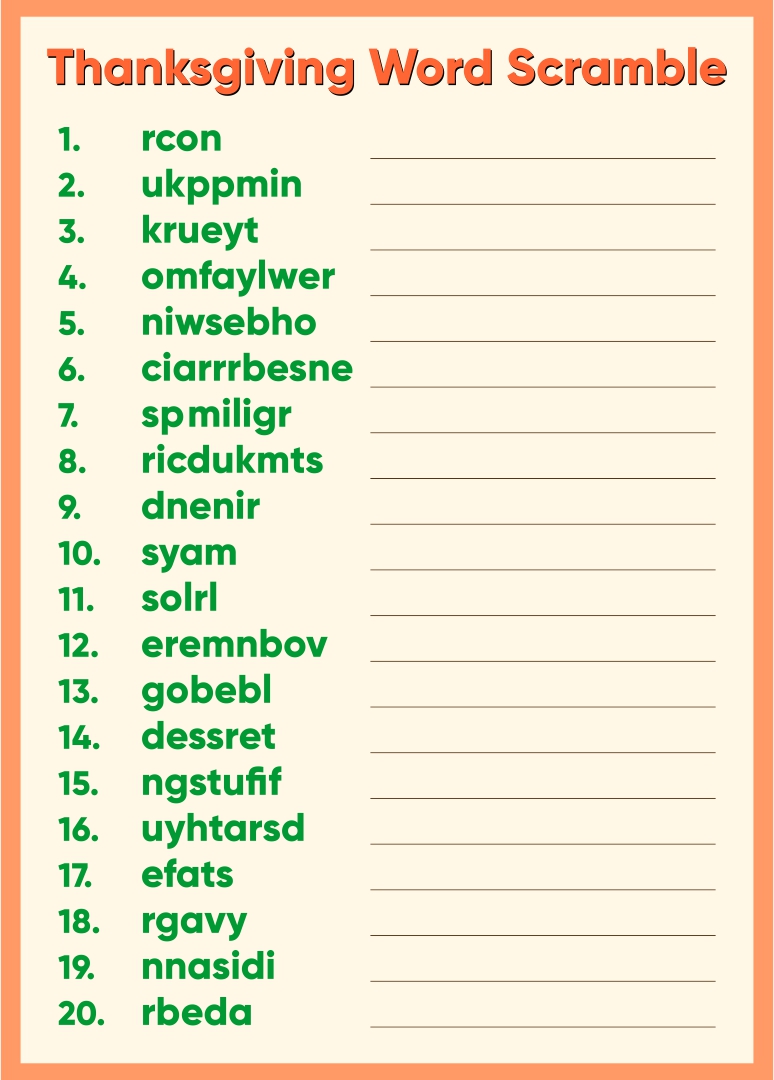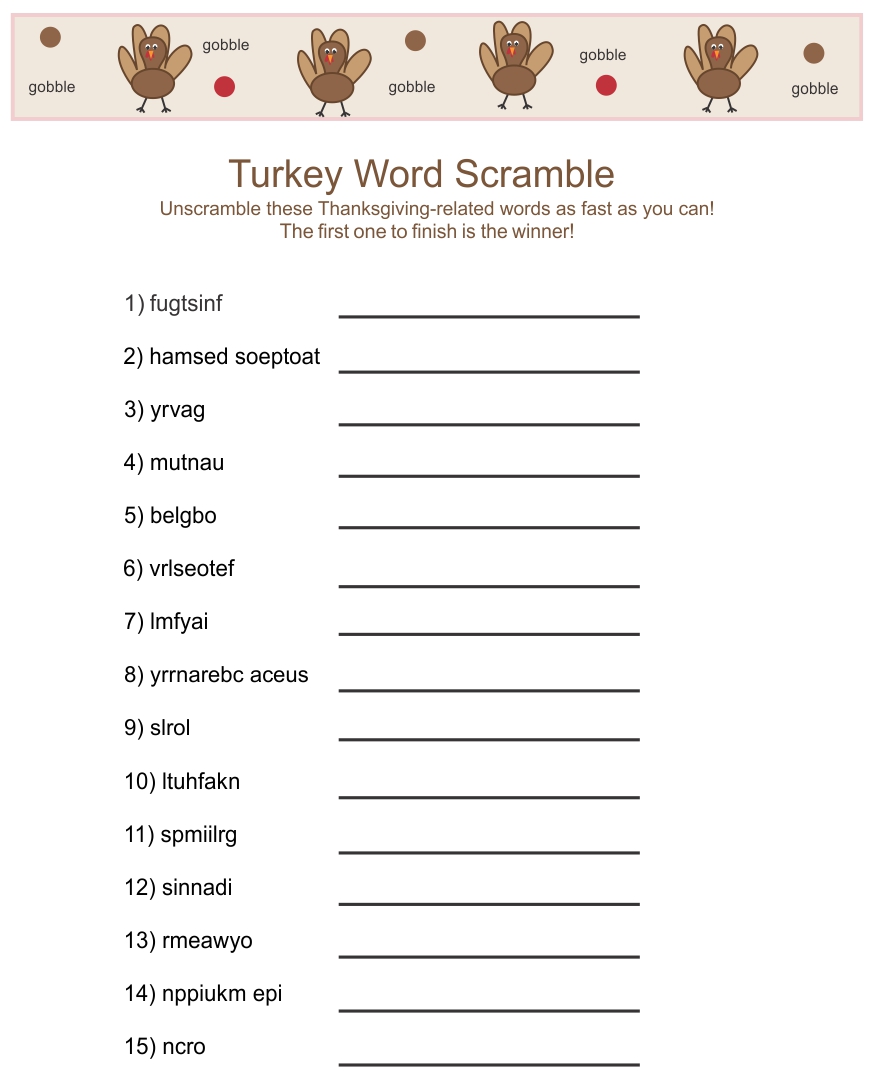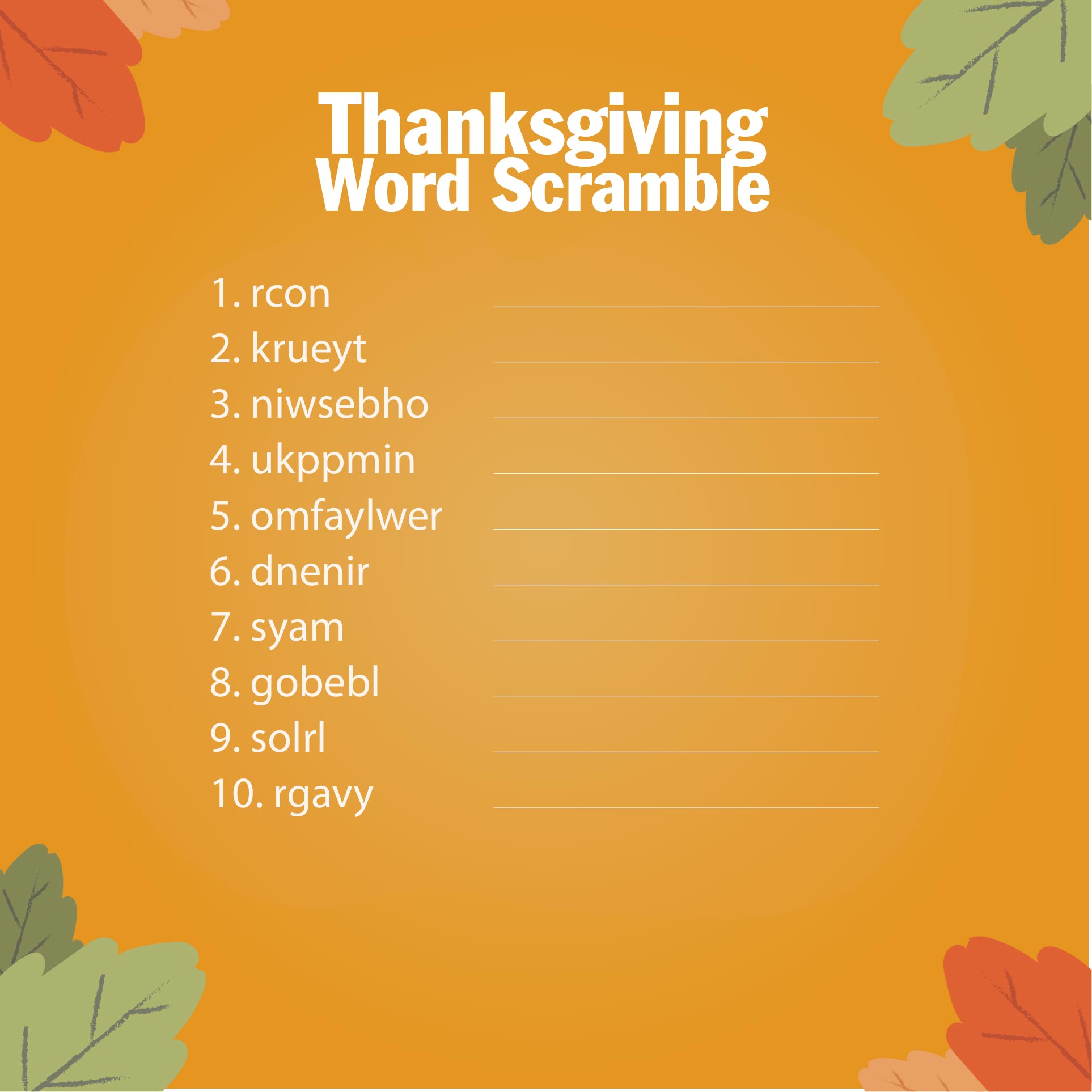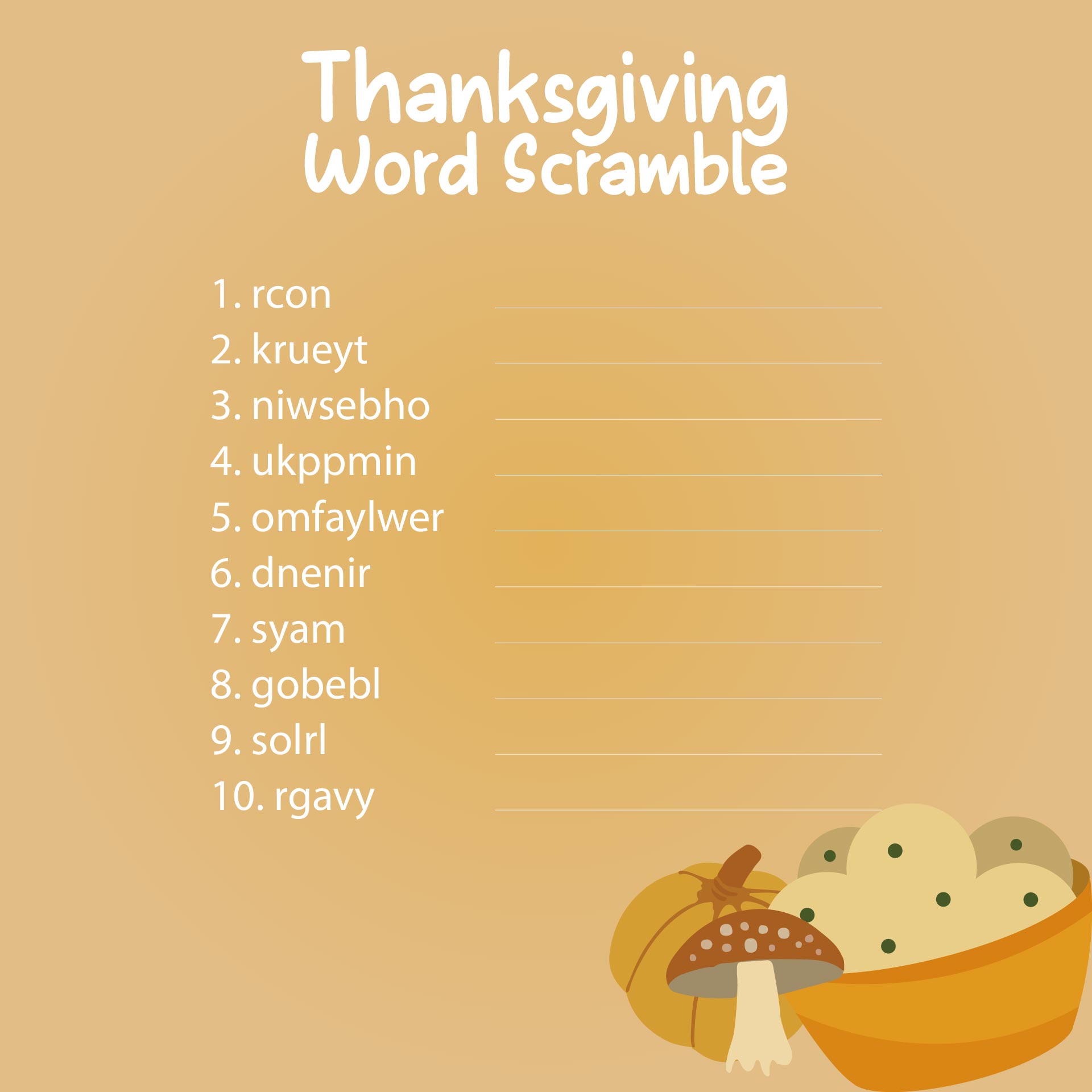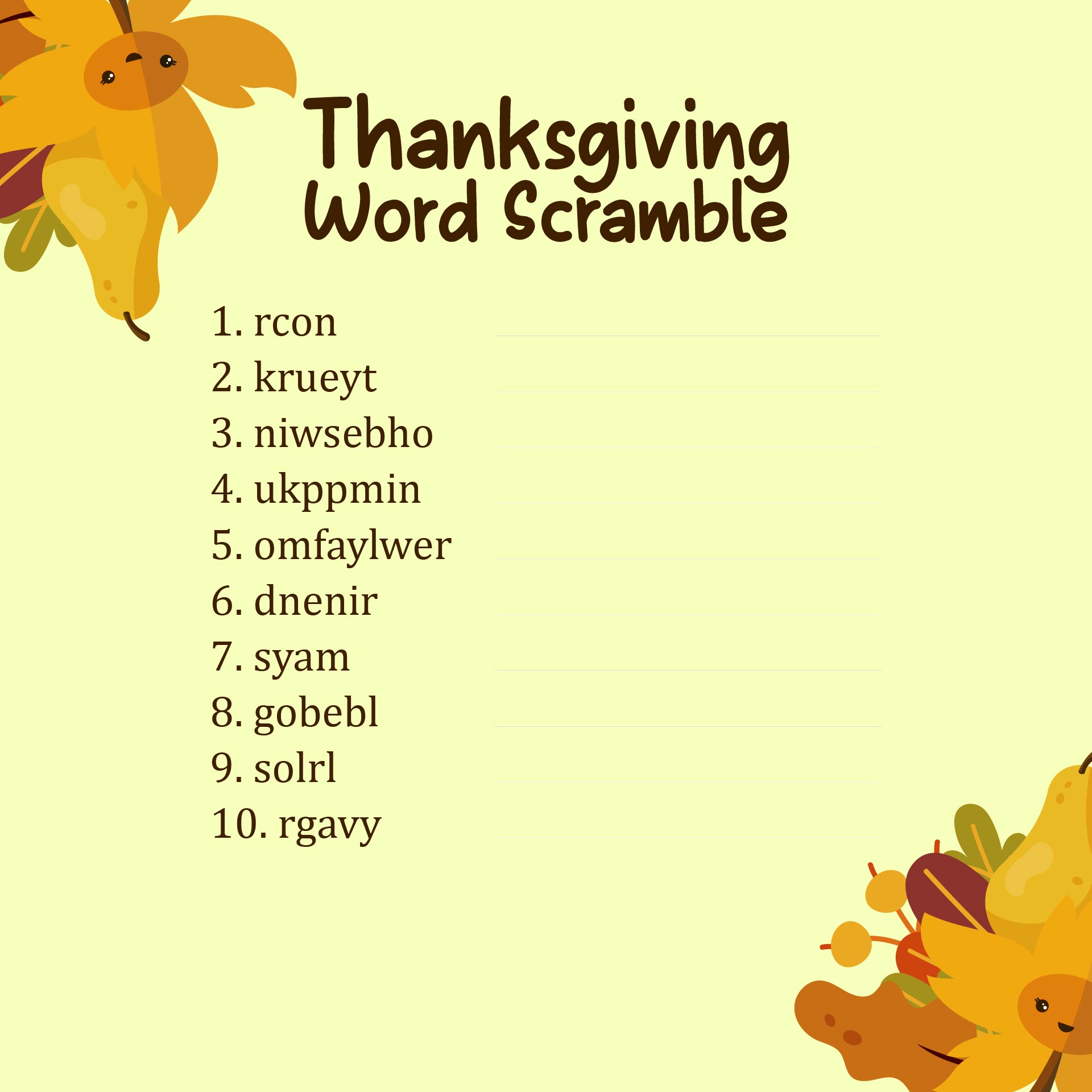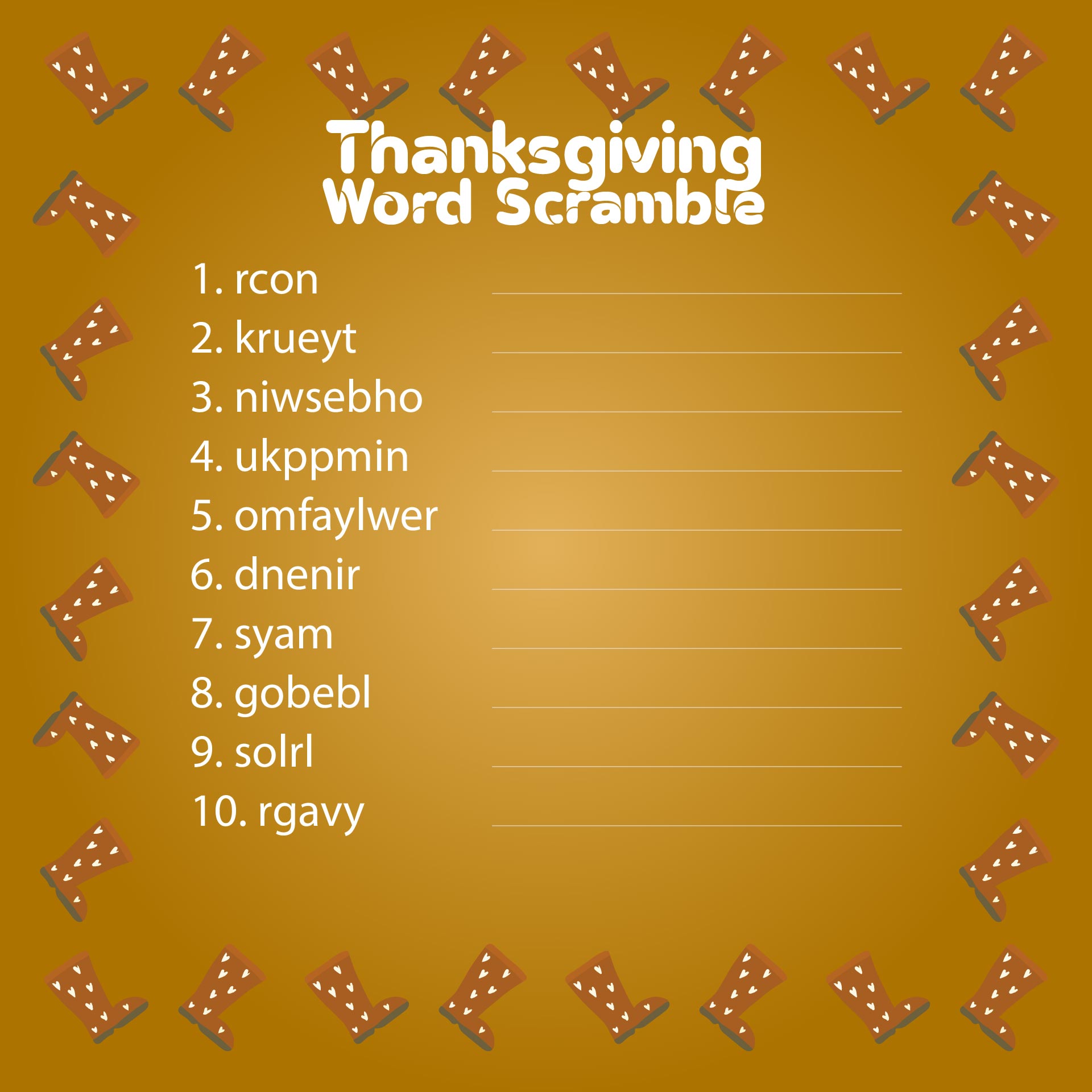 Can you solve jumbled words?
Jumble words are one-word puzzles that many people are fond of. But this game is also a little bit tricky for people who don't use to read. Their vocabularies are less than the ones who love to read. So, there is still a chance for you to win, but you can also consider that it is cheating. But who doesn't want to win a game, right? The solution is using a jumble word website solver.
---
More printable images tagged with: