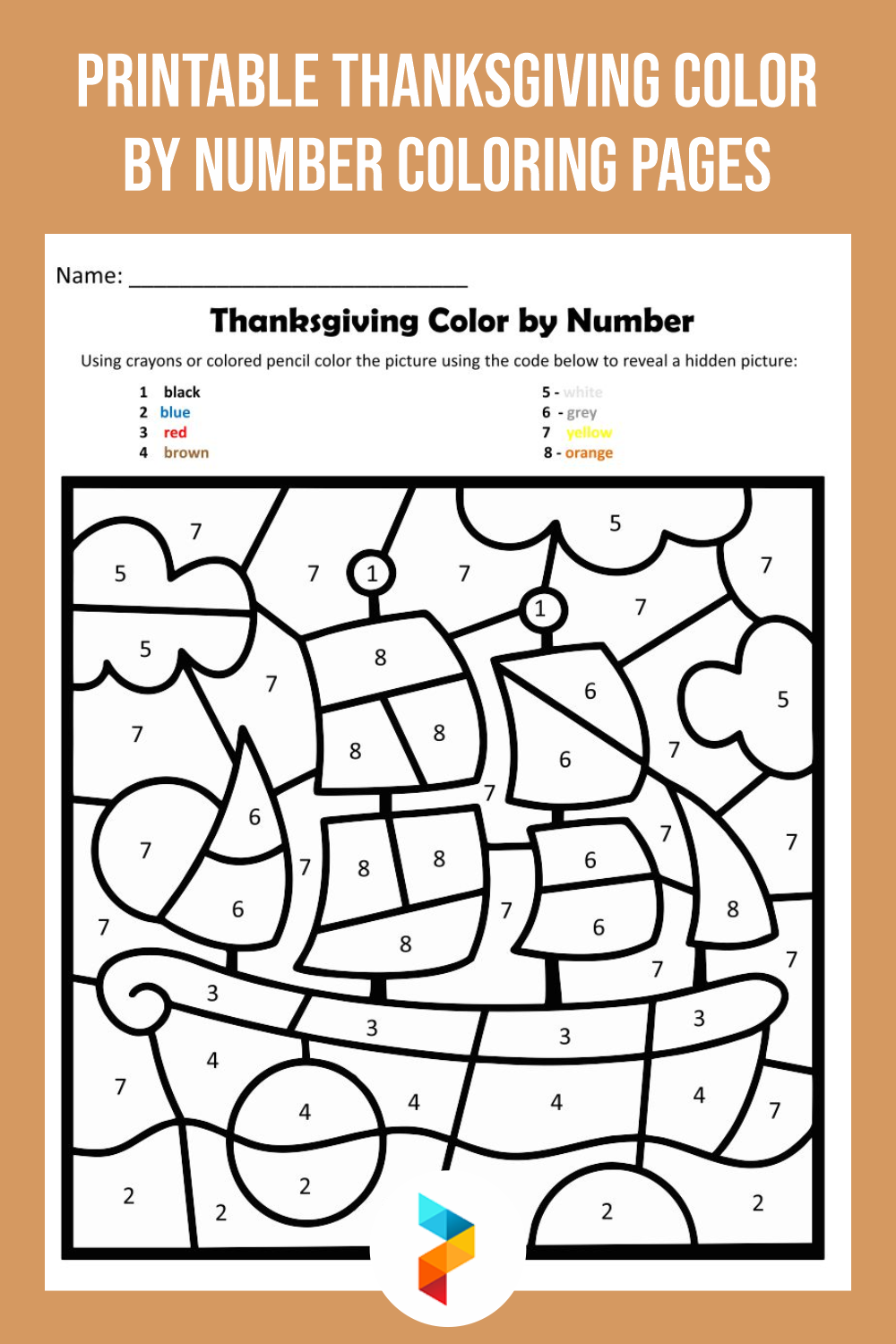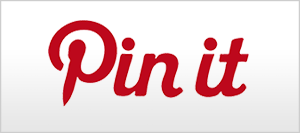 Printable Thanksgiving Color By Number Coloring Pages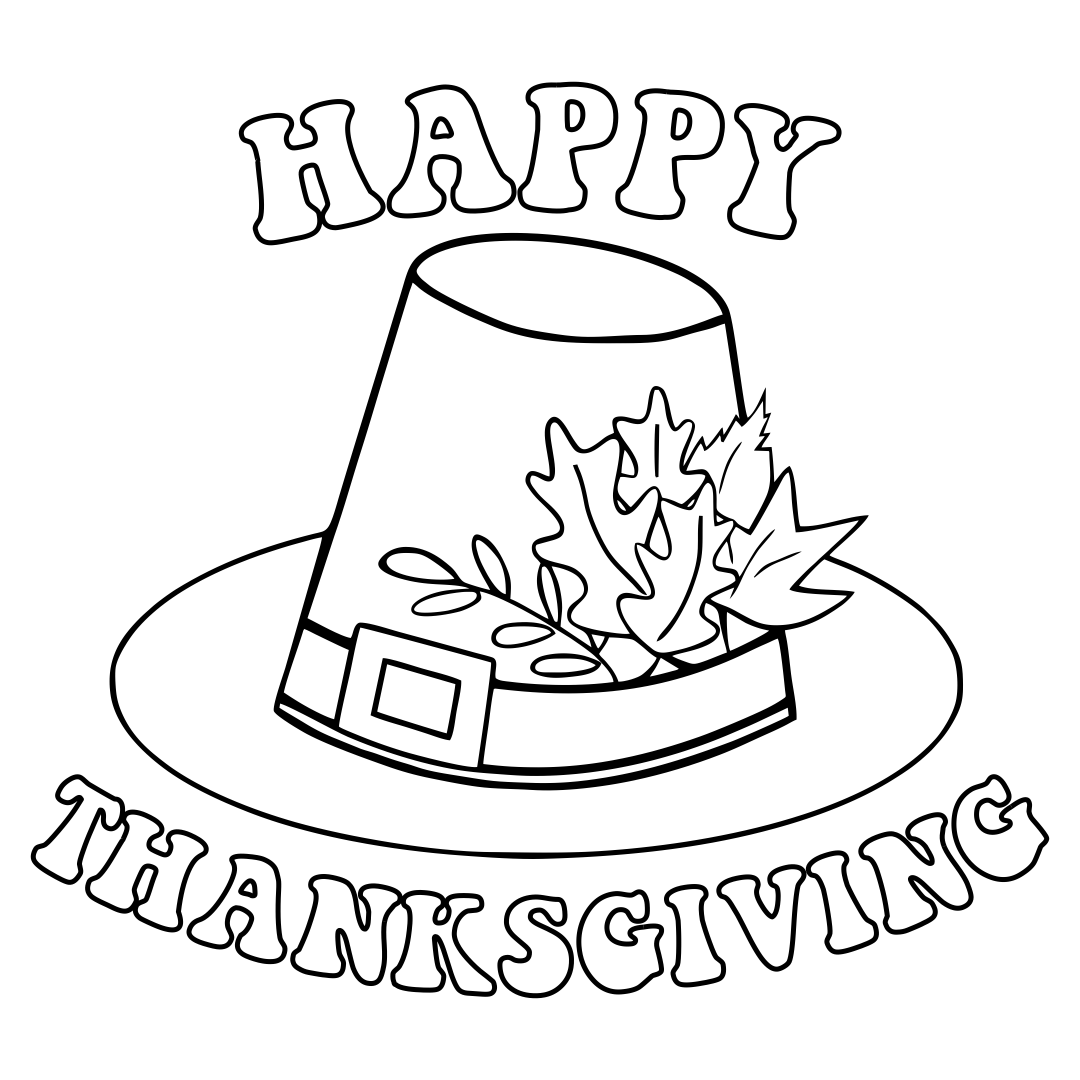 What is Thanksgiving Color by Number?
Color by number is a simple drawing practice that can be used by kids or adults. There are different levels of color by number. for kids, it's usually more simple with simple drawings and bigger space. While for adults, it is usually bigger with a more detailed small space. When you see it from afar, it will look like a painting done by a professional. Color by numbers is available in so many styles and themes you can choose including thanksgiving. Thanksgiving colors by numbers usually consist of drawings that are related to thanksgiving themes such as turkey and presents.
What is the Benefit of Color by Number for Children?
Color by Number is not just a fun activity to do for children. It is also very beneficial and can help your children to learn while having fun. Below are the benefit of color by numbers for children:
Improve focus and concentration.

Even the most basic and simple color by number coloring pages requires a certain amount of focus and concentration. Otherwise, we can put the wrong color on the wrong space and the result will not make sense. This is why color by numbers is such a great tool to help children improve their focus and concentration.

Number and Color Identification.

As the name goes, it is a fun activity involving both colors and numbers. Your kids will learn numbers as well as colors at the same time without even realizing it.

Improve patience and self-control.

Color by number activity will teach your kids to be more patient and have enough self-control needed to follow the direction. It is good for future character development.

Improve hand and eye coordination.

In color by numbers, children are going to use color in a specific area. This will help them to color inside the lines so they don't ruin the whole design. It is a good exercise for them to improve their hand and eye coordination so they can complete the coloring pages neatly.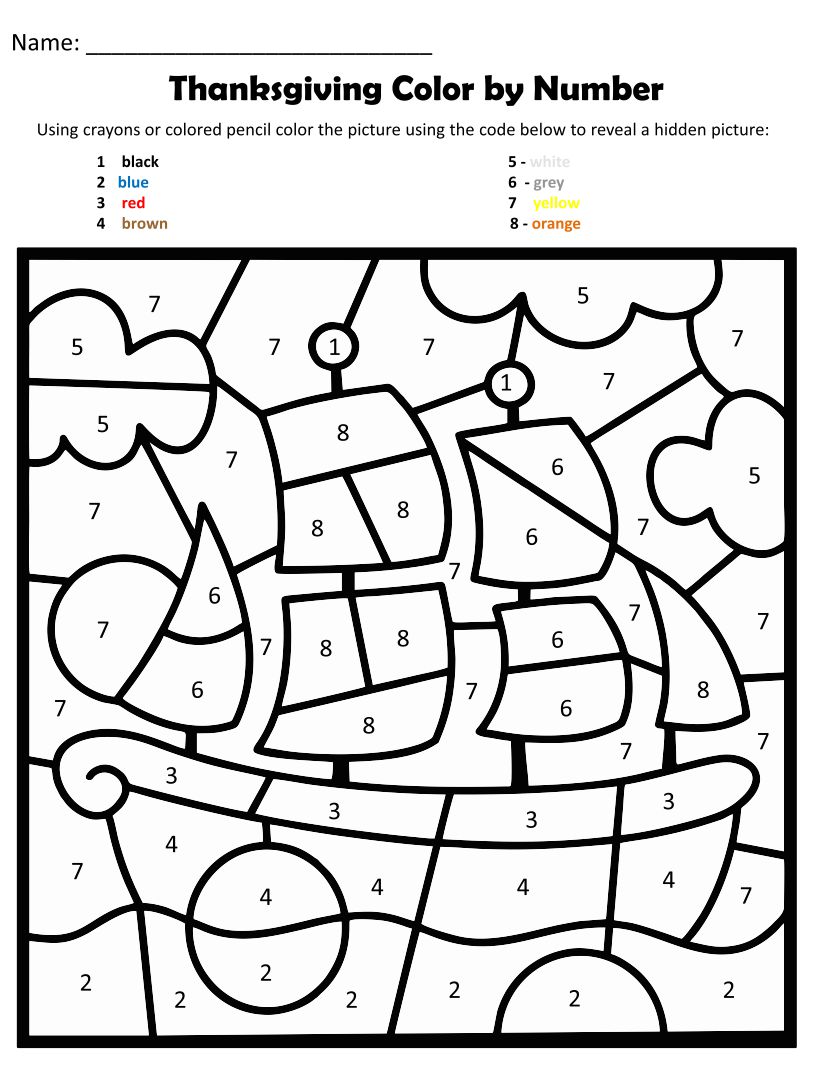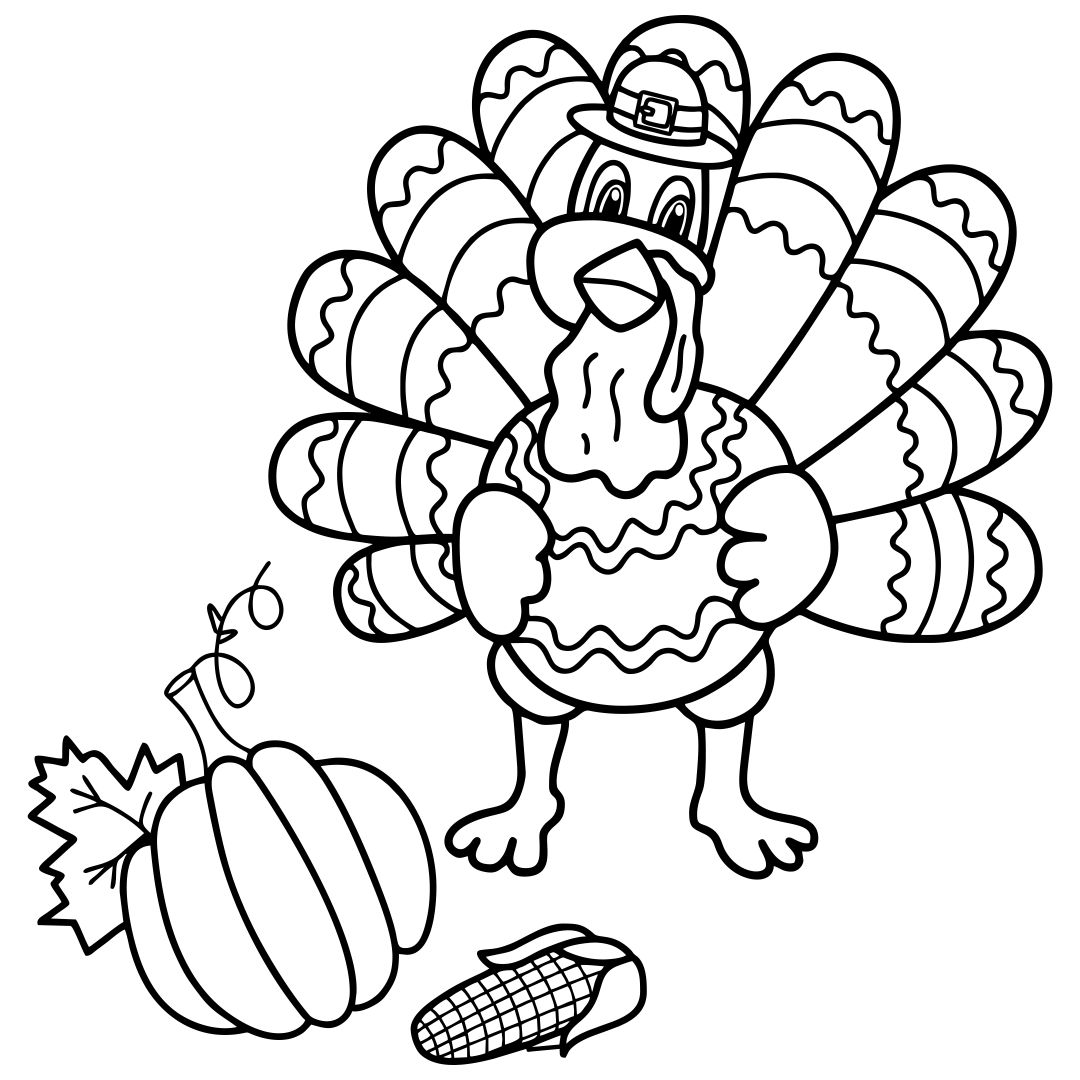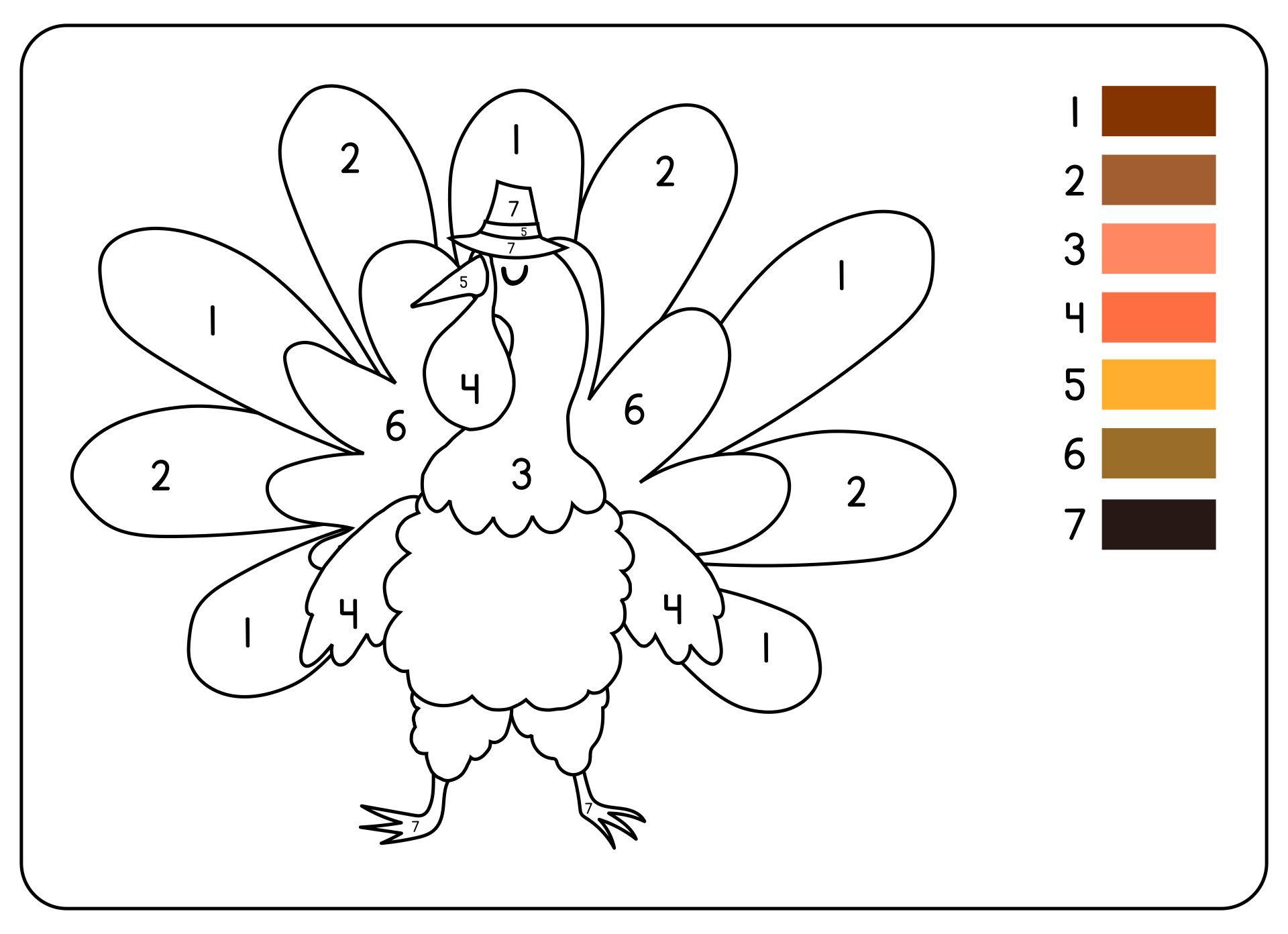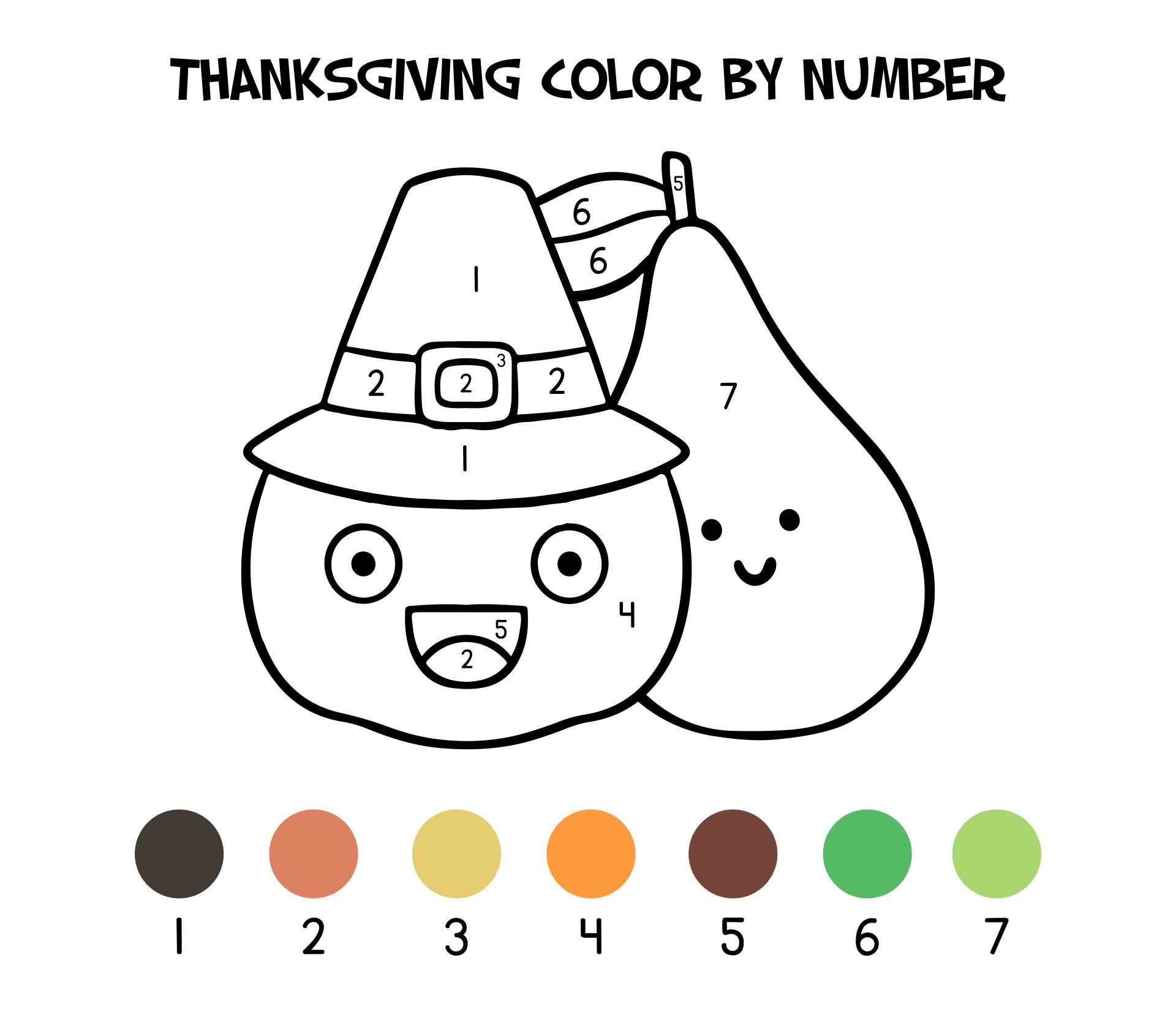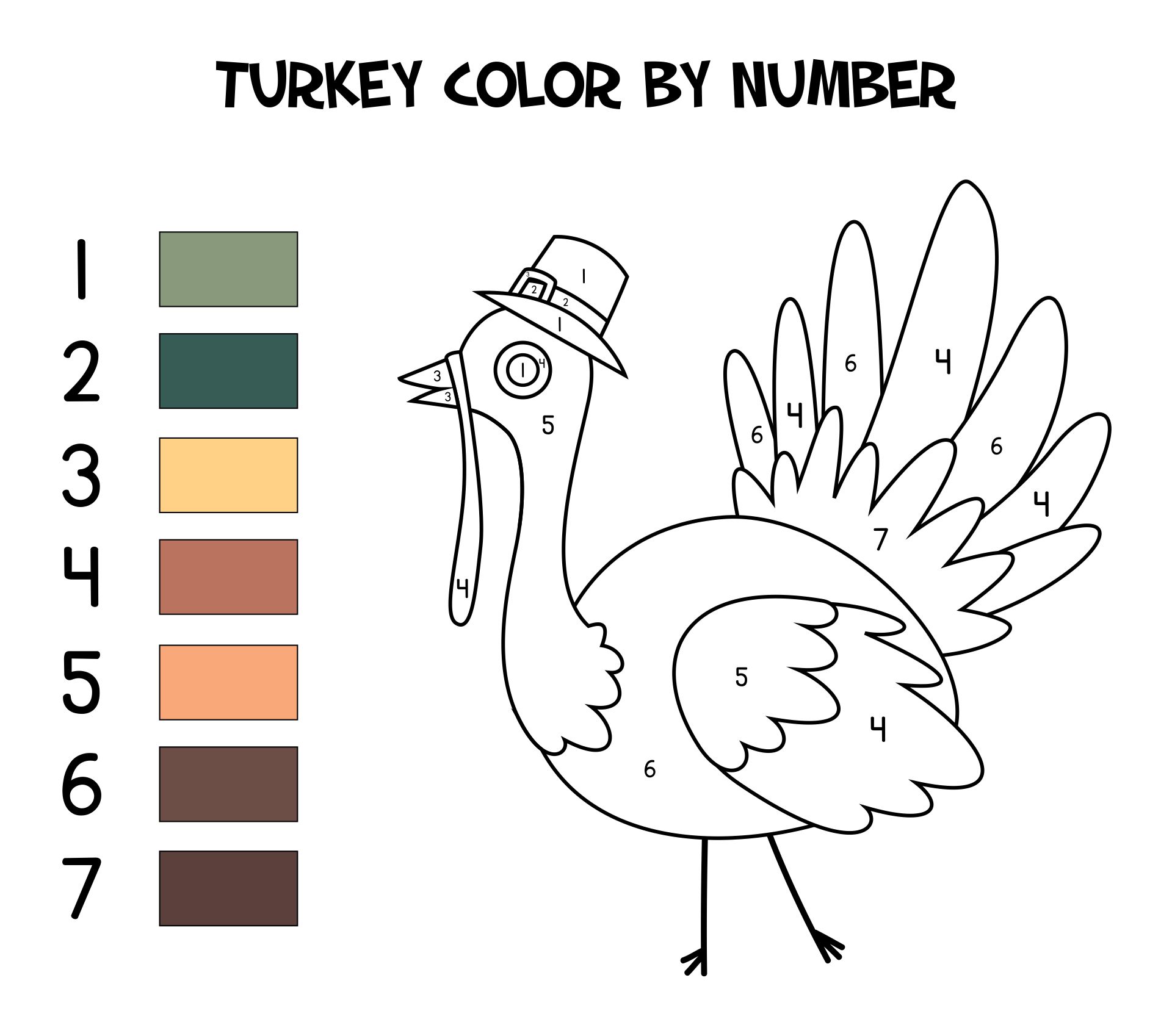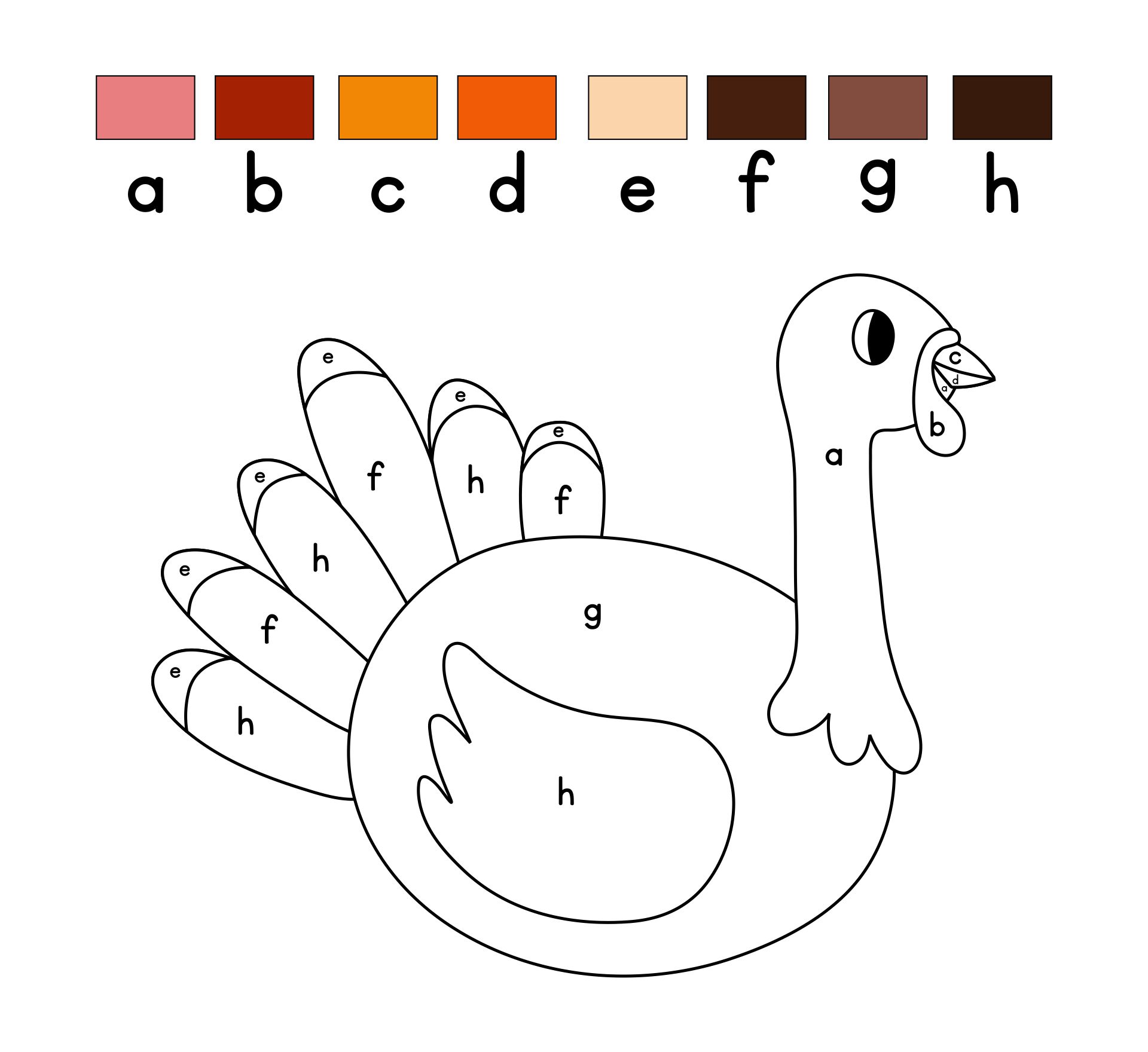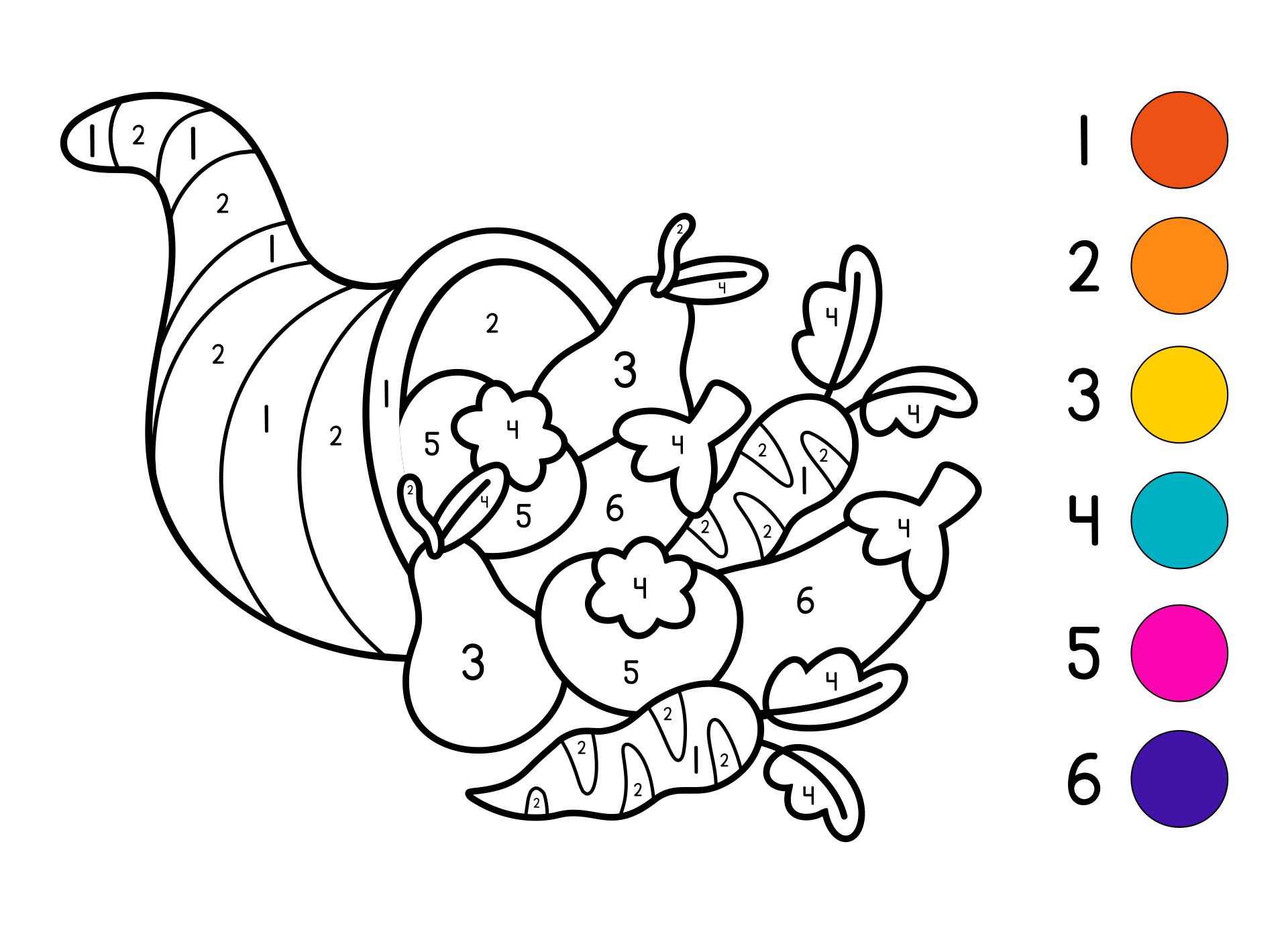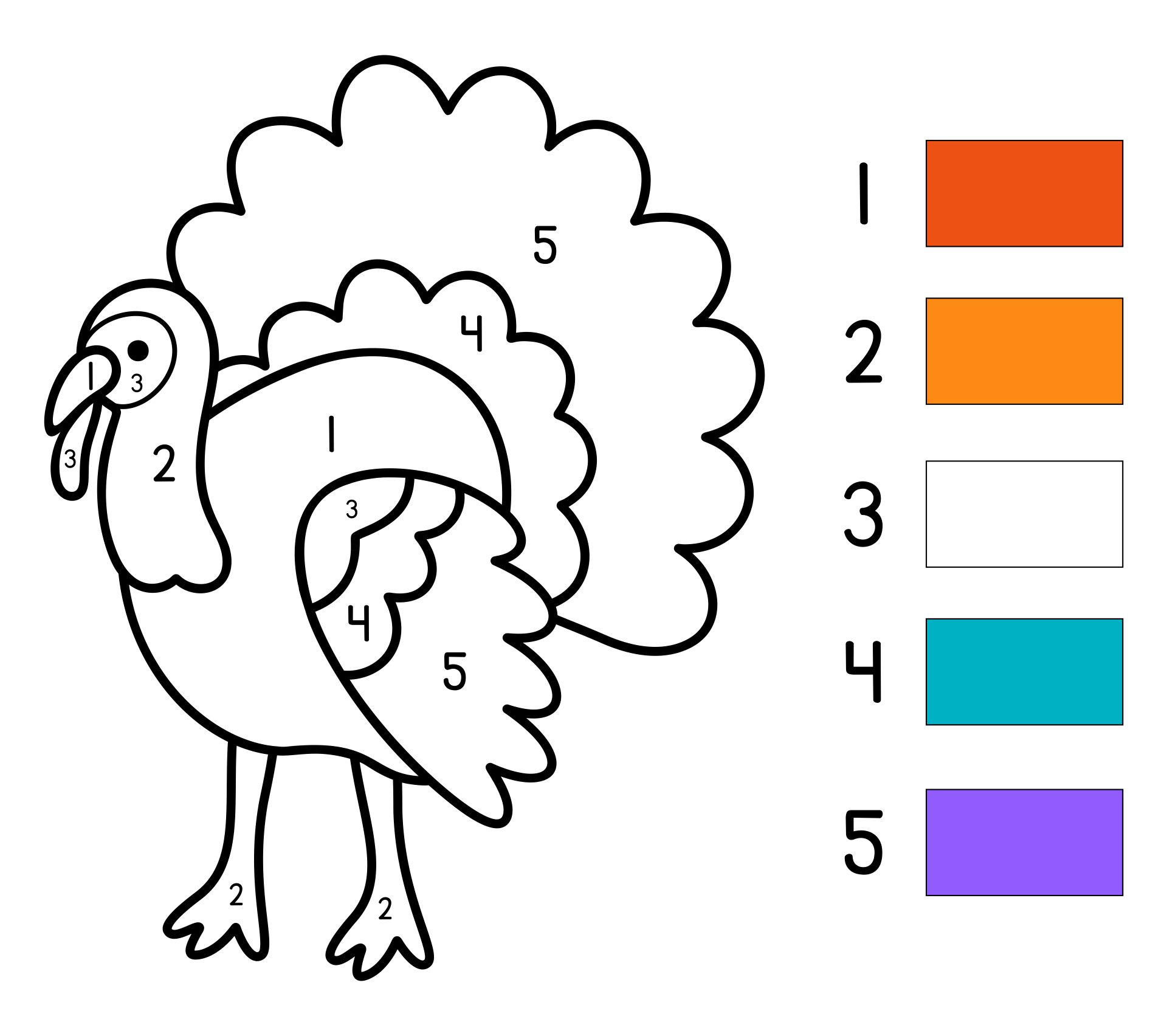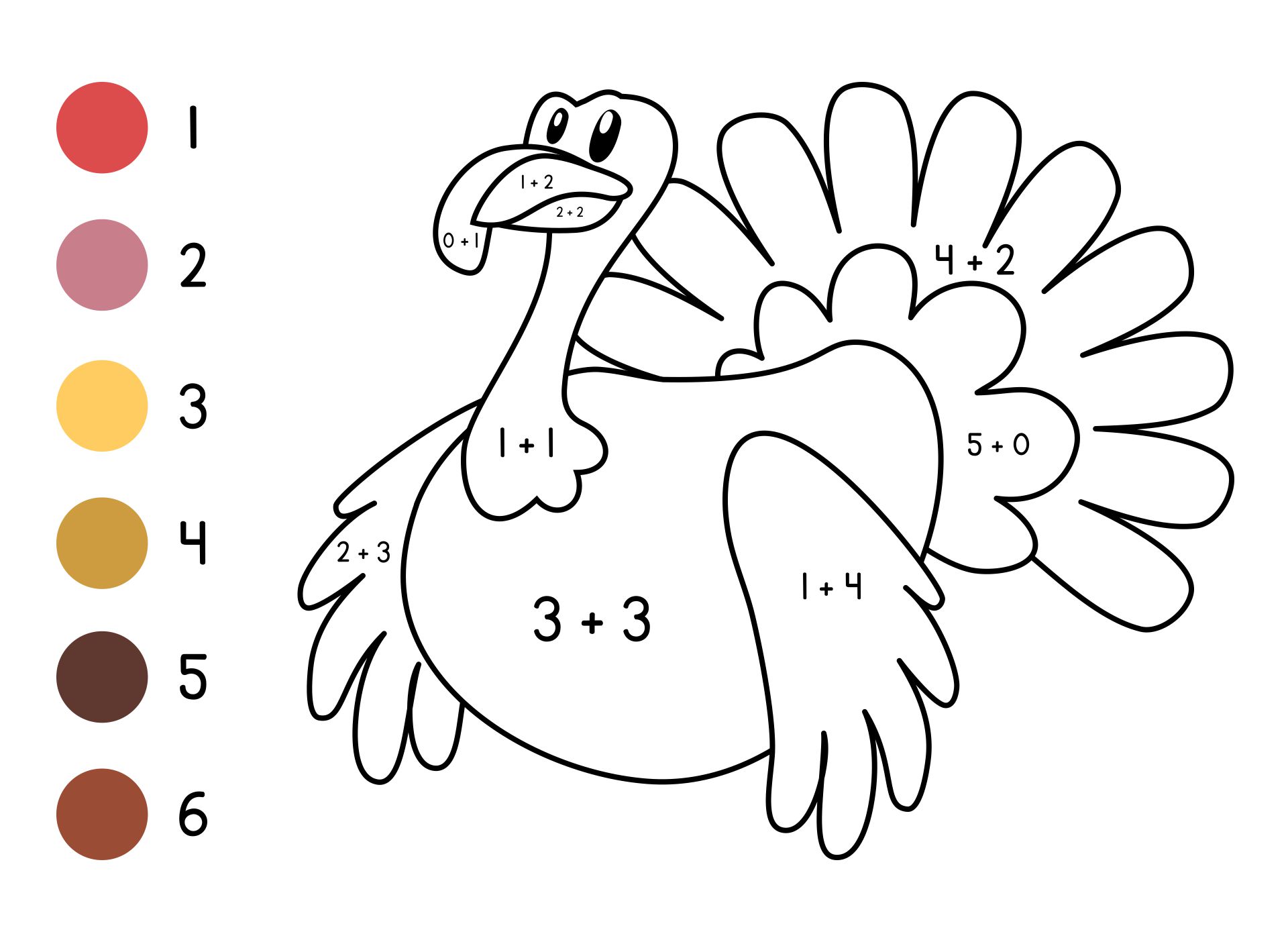 How do I Get Thanksgiving Color by Numbers Coloring Pages?
Thanksgiving Color by Numbers is available in books. You can get them in any book stores. You can also find free printables on the internet and print them. If you are artsy enough, you can even make a design by yourself and use them as a fun activity with your family in your spare time.

---
More printable images tagged with: