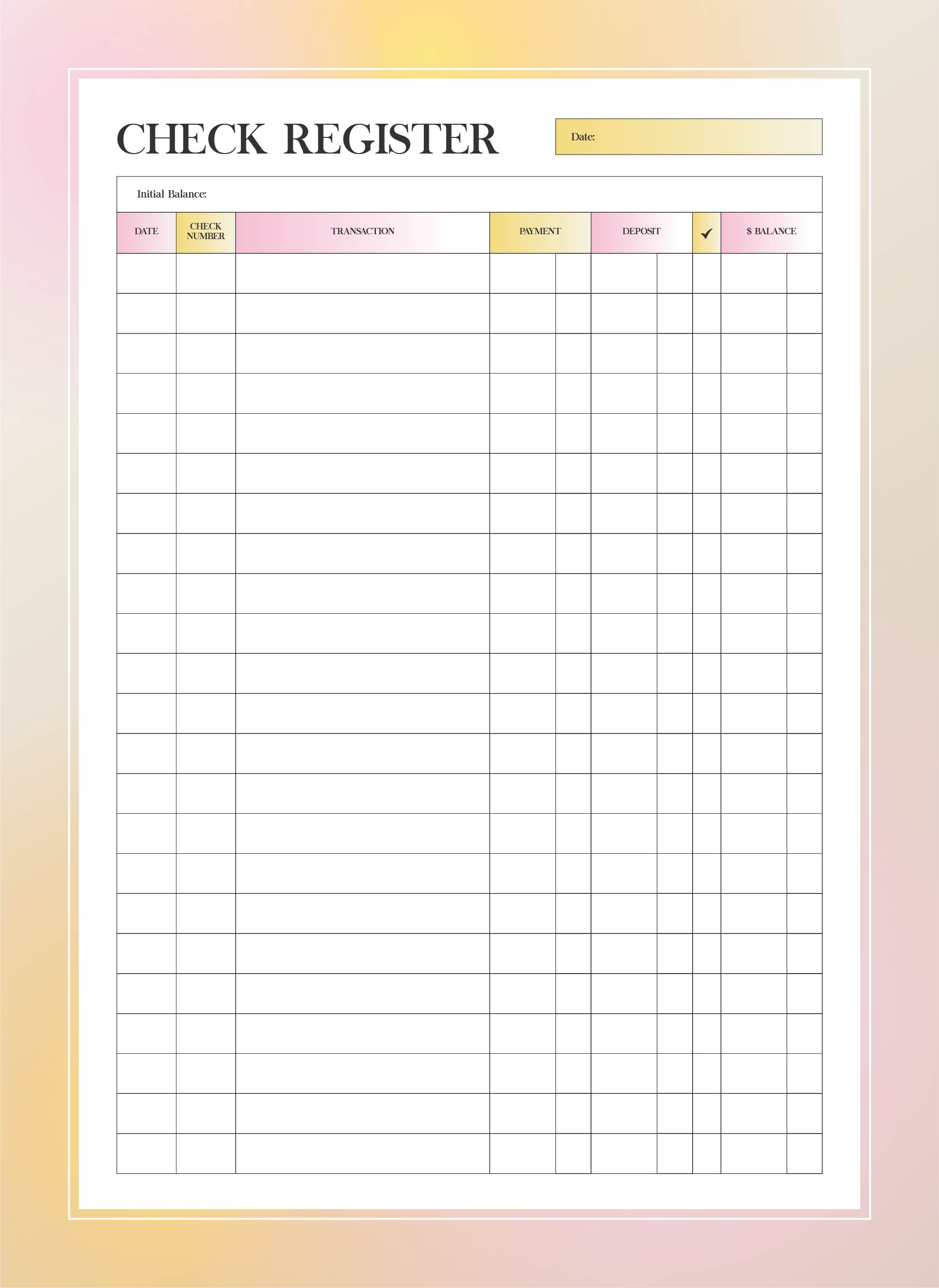 What does the term "check register" mean?
You may monitor your financial transactions, including such withdrawals, deposits, transfers, and checks with only a check register. If you get preprinted checks, they will frequently be included. But you may also buy one at many different places, including online at Amazon or offline at Walmart.
In contrast to online bank statements, check registers provide you with a real-time, paper representation of your account balance. You'll be able to budget more easily, maintain records of your expenditure across several categories, and prevent overspending as a result of this.
Your ability to spot errors, which include missing checks, and to reconcile banking information may also be improved by using this form.
Are there any benefits of using a check register?
The following points are some of the benefits an individual can get by using a check register, such as:
Typically, it should display the checking account's current balance. It resembles an actual record of the bank account in that regard. The check register and total bank balance can both be checked by the bookkeeper to make sure they match up.
The journal is used by management to monitor how the money was used. In order to determine how much money has been spent, it is also used. The information can be used by management to calculate the amount spent on a stock as a percentage of the total amount spent on paying bills and other expenses.
The check numbers are included and the management can examine the log to determine whether any checks are misplaced or were made improperly.
How should a check register be completed?
There are things that need to be done if you want to complete your check register. You must first enter the transaction date in a check register before you can complete it. Next, make a note of the name of the financial institution where the check was received. The name of the individual or business that got the payment must then be listed. Then, a description of the purpose of the payment must be included in the final list.
In addition, the type of transaction like expense or income, and whether it consisted of payment or withdrawal should also be included. A column representing the balance at the start of the accounting period can also be included. Therefore, you can keep tabs on how your account balance has changed over time with this.
In conclusion, all the things explained above can be a guideline for you in completing a check register in the correct way. By following the guideline, mistakes can be avoided.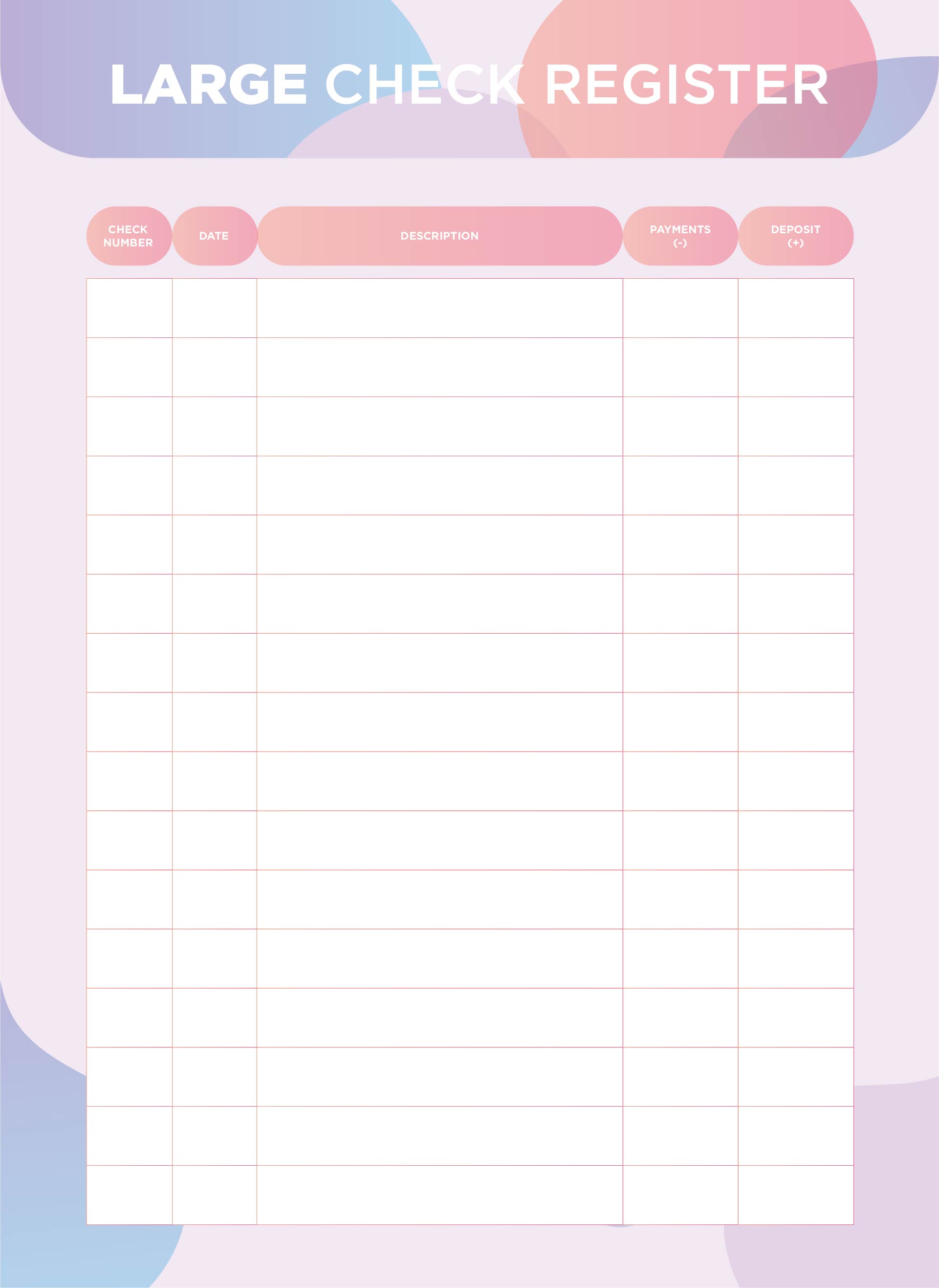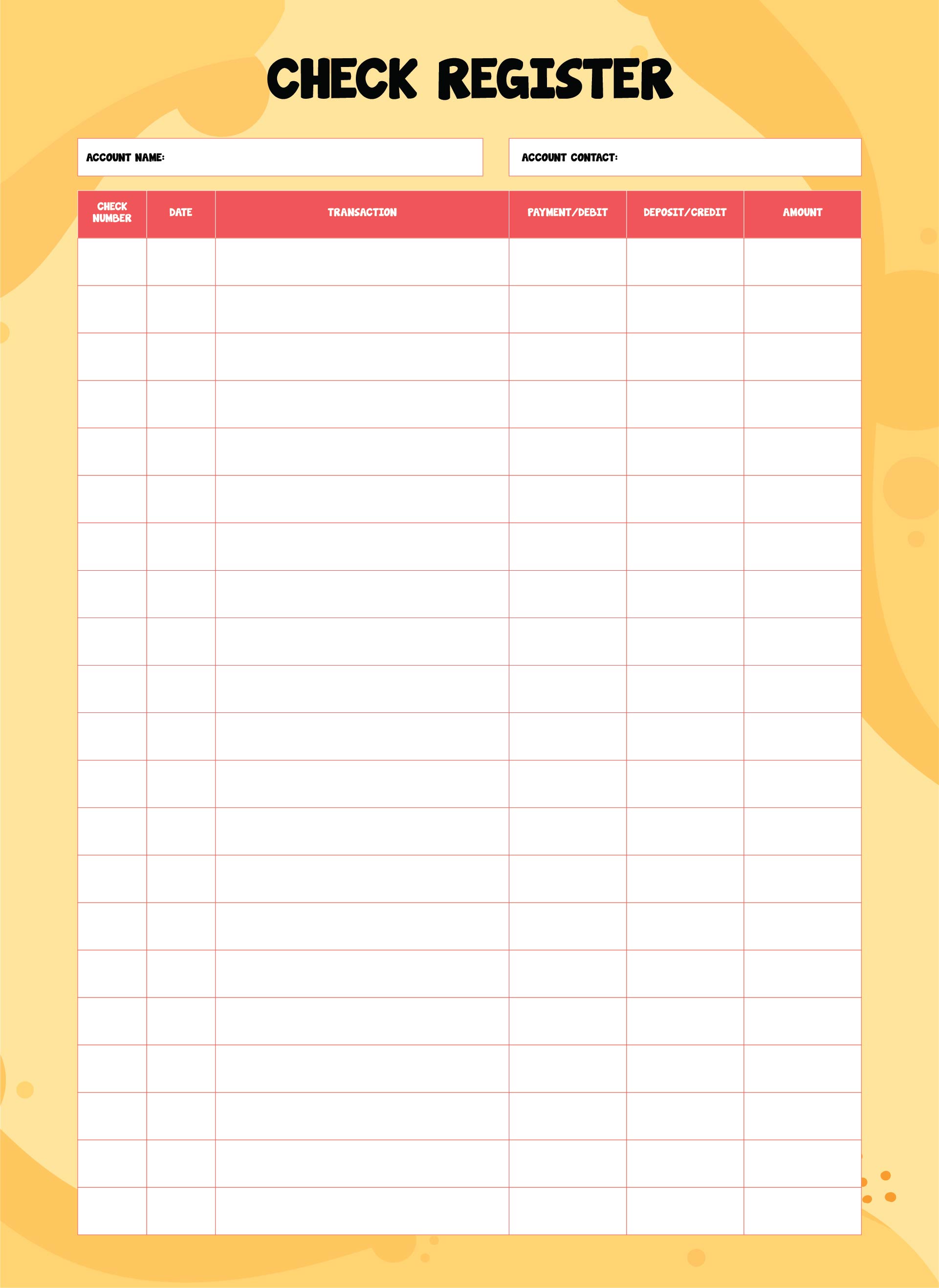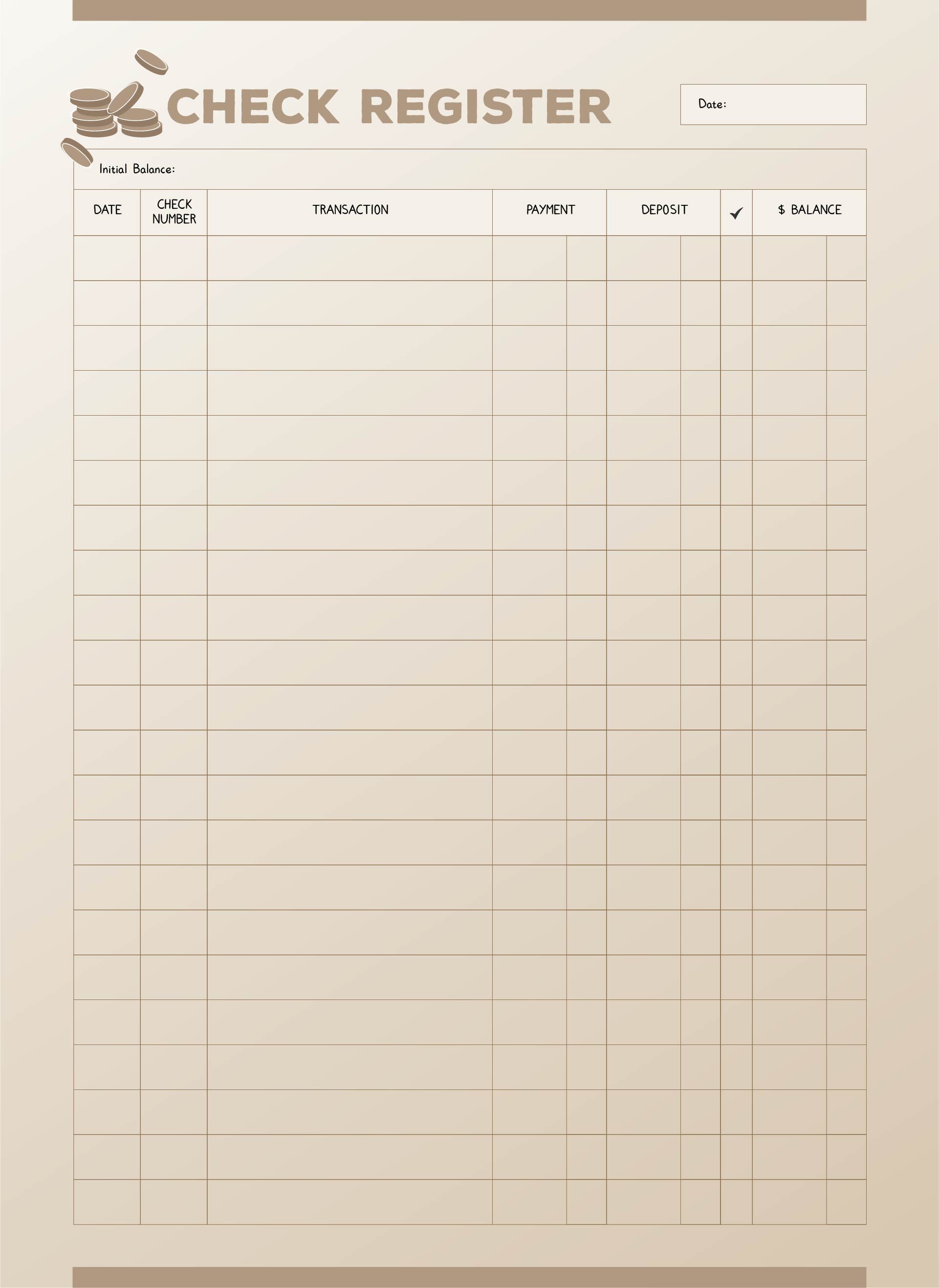 Are there any alternatives to check registers?
One method of recording your transactions is a conventional check register. Consider using a spreadsheet when you do not own one or would like an alternate solution. The same labels that appear on a check register might be used for example check number, date of transaction, description, etc. Manually entering your transactions in a paper account book is still another outdated choice. A piece of accounting software will also do the work if you run a business will also don't mind paying some cash.
Do advantages come from utilizing a check register?
There are various advantages to using a check register that is unquestionably advantageous for you. The use of a check register has some advantages, such as the following:
Budget-friendly and easy to get. When purchasing checks, a check register is provided without charge. Many other brick-and-mortar and online retailers also offer check registers at a reasonable price.
Enhances your financial situation. You can learn more about your money and spending habits by using a check register. It may also save you money on late payments and returned checks if you use it frequently and make sure all the data is correct.
Furthermore, by the advantages mentioned above, you can believe that using a check register won't bring a big risk to your transactions.
Does using a check register have any drawbacks?
Although a check register undoubtedly has various advantages for the user, there are also certain drawbacks that you should be aware of when using one, such as:
It might take a long time. If you are a busy person with a hectic schedule, maintaining a check register could be difficult for you. Rather than keeping track of each transaction, you could choose to examine your internet banking statement.
Dedication and precision are needed. It won't be useful except you keep a check register where you can record all of your transactions immediately. It must be precise and safe from human mistakes, and you must make a commitment to utilizing it frequently.
So, those are some drawbacks you might obtain if you are using a check register. By the points explained above, you can think twice and consider whether it might be beneficial for you or not.