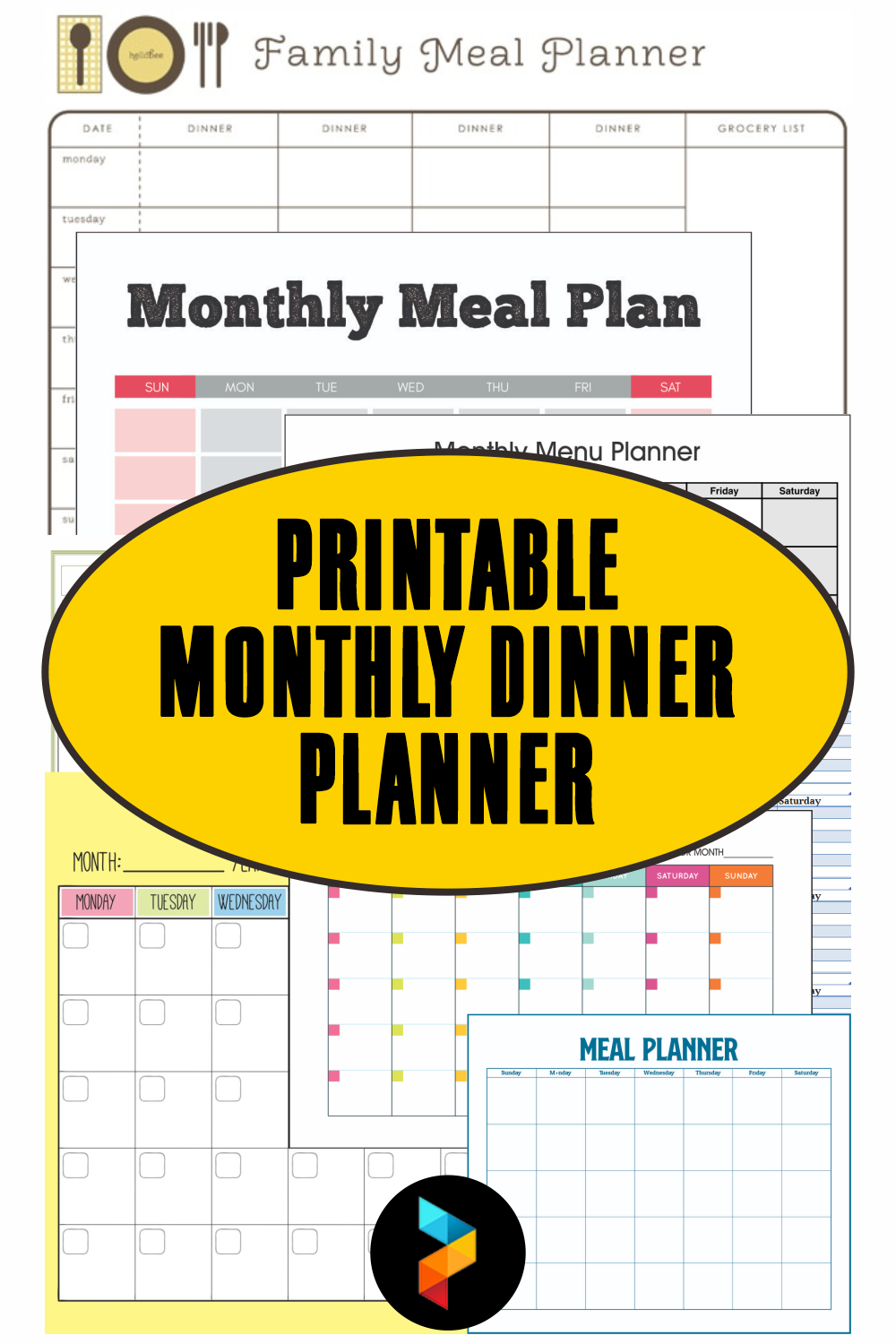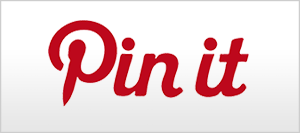 Printable Monthly Dinner Planner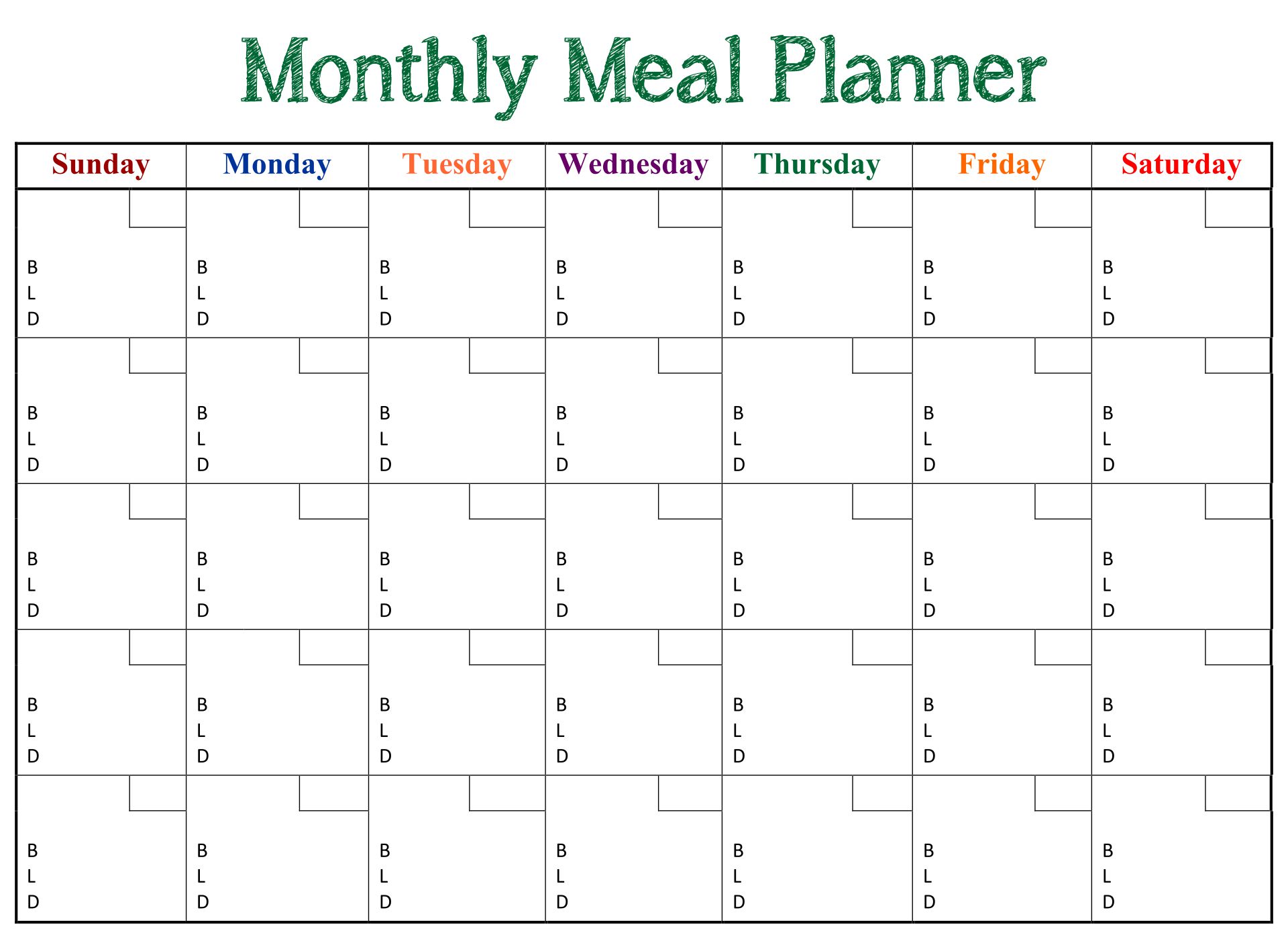 What Is a Monthly Dinner Planner?
This thing is familiar for people who try to do a diet. Dinner planner can be helpful especially for those who try to lose weight. It helps you arrange your dinner menu so you don't need to bother thinking about it. However, lucky you it's not difficult to find dinner planners nowadays. You can find plenty of it on the Internet. It is available on a weekly, monthly, and even annual basis.
How Do I Make a Monthly Dinner Planner?
However, it's okay if you want to make your own monthly dinner planner instead of using the ones on the Internet. You can decide your own nutritional intake if you make your own dinner planner. But, you might need to bother a little. These are our simple tips for you if you want to make your own monthly dinner planner:
1. You need to grab a shopping list to make a monthly dinner planner. It's a must and you can't skip it. So, prepare yourself and get ready to go to the supermarket. Take a note and write down all the ingredients that you might need.
2. Sometimes, it's not easy to buy a monthly shopping list. If you're not careful, your bill can be bloated with things that you don't really need actually. So, before you go to a grocery, it's better if you write down what kind of menu that you want to eat in a week. It will help you to prevent yourself from buying something you don't really need.
3. If it's too hard for you to decide the menus, try to remember what is your favorite food and your family favorite foods. You can also try a new menu each week, just as a distraction.
4. Don't forget to check the nutrition intake from the menus that you want to put on the dinner planner. Now, after you make sure your refrigerator is full with nutritional food, you don't have to be worried about your dinner.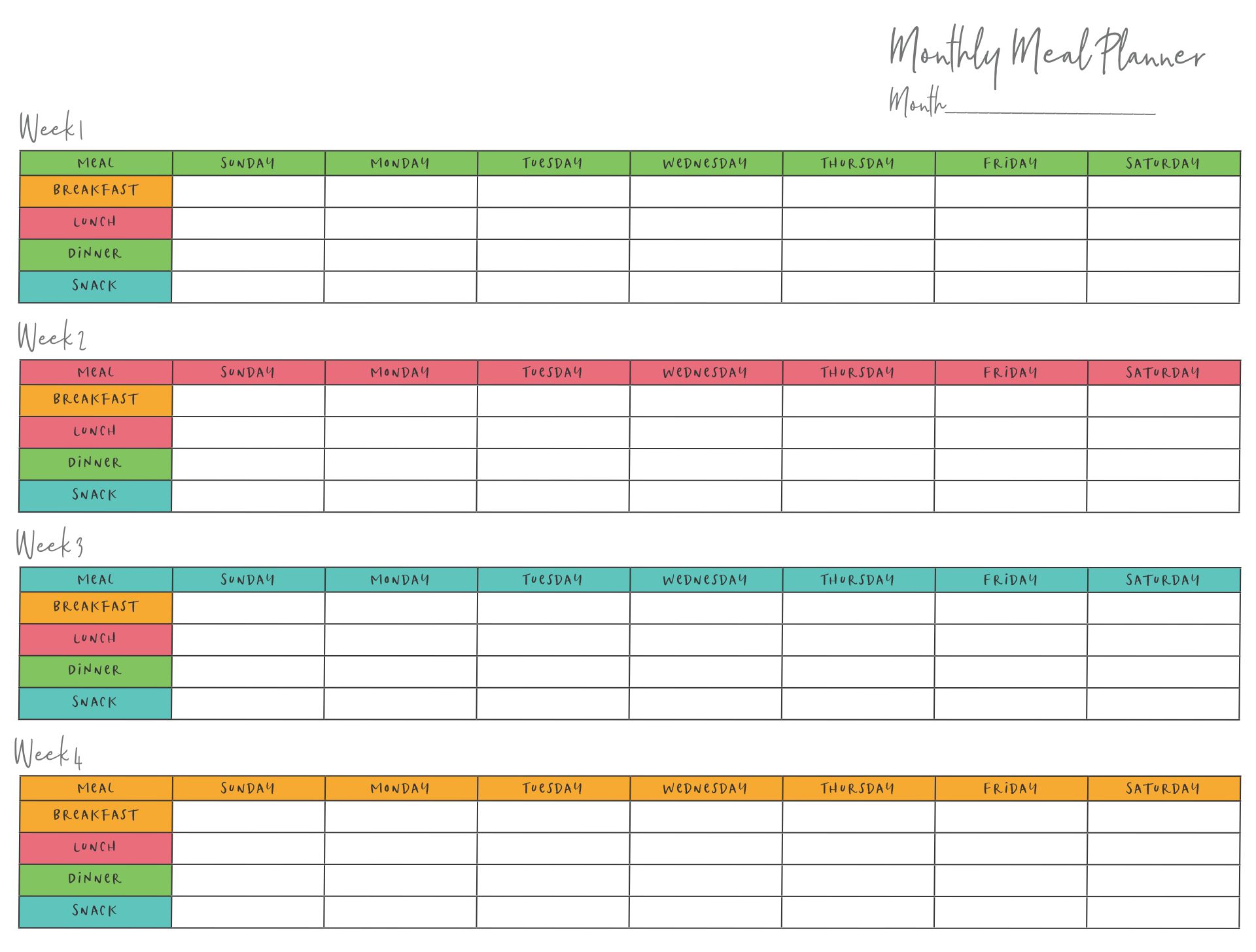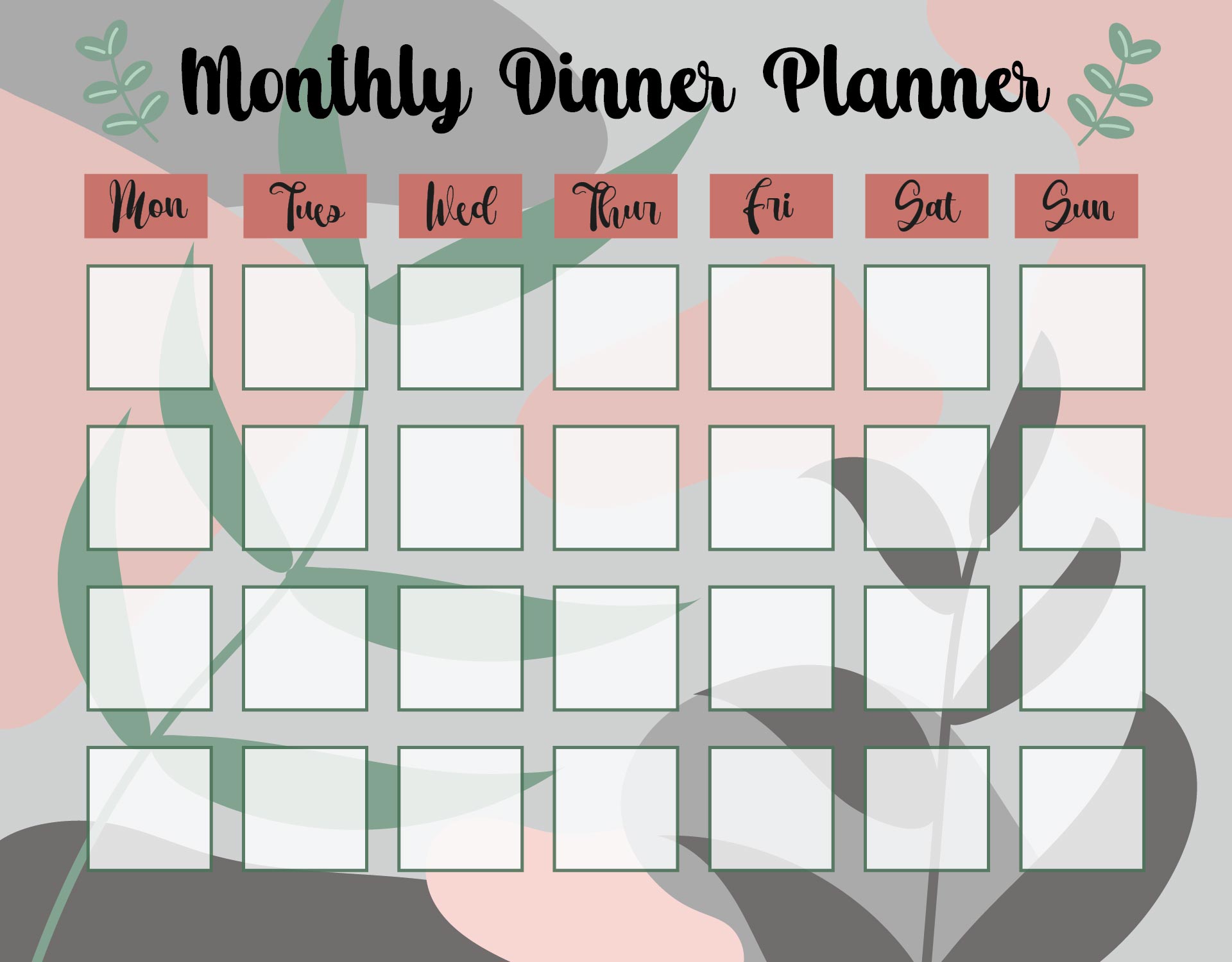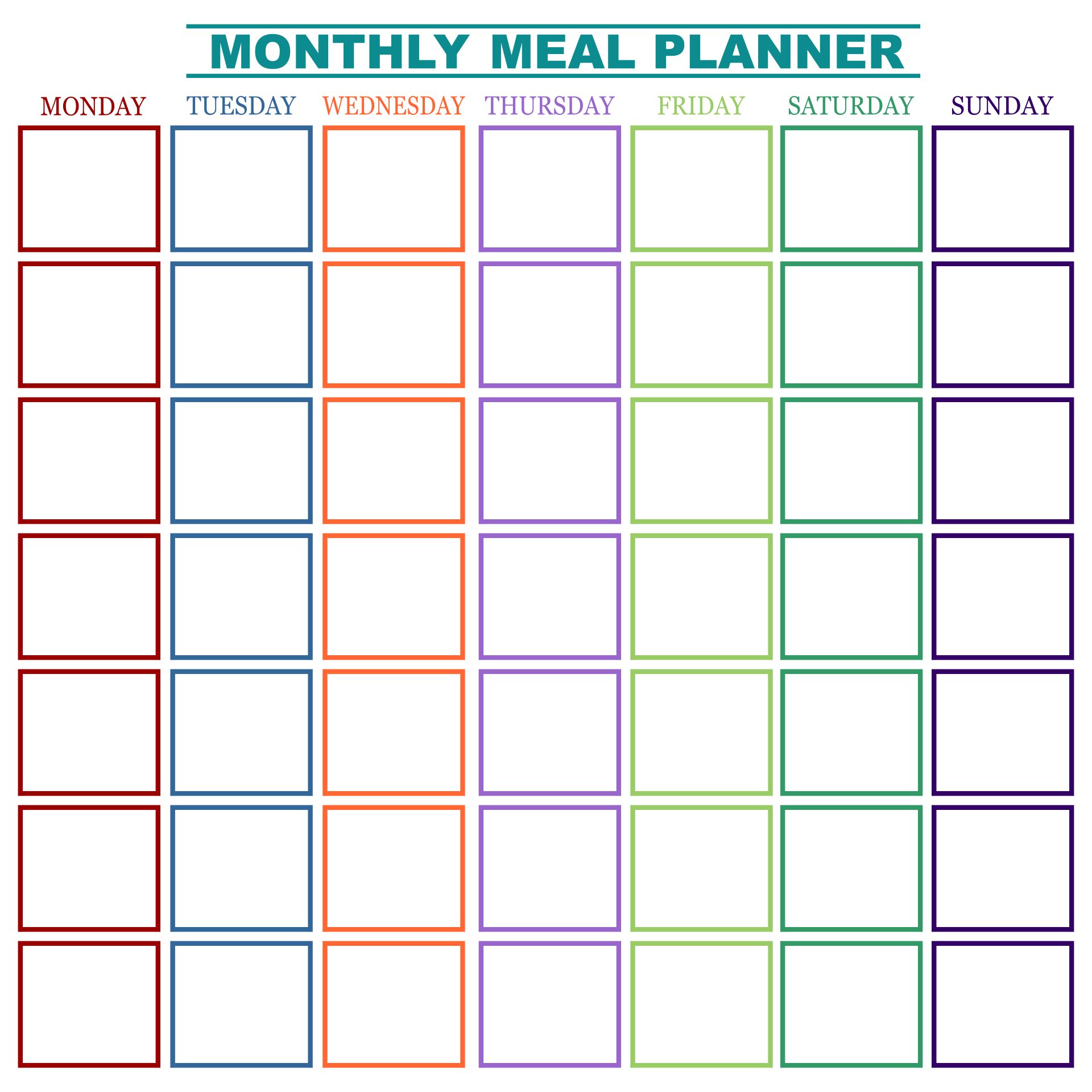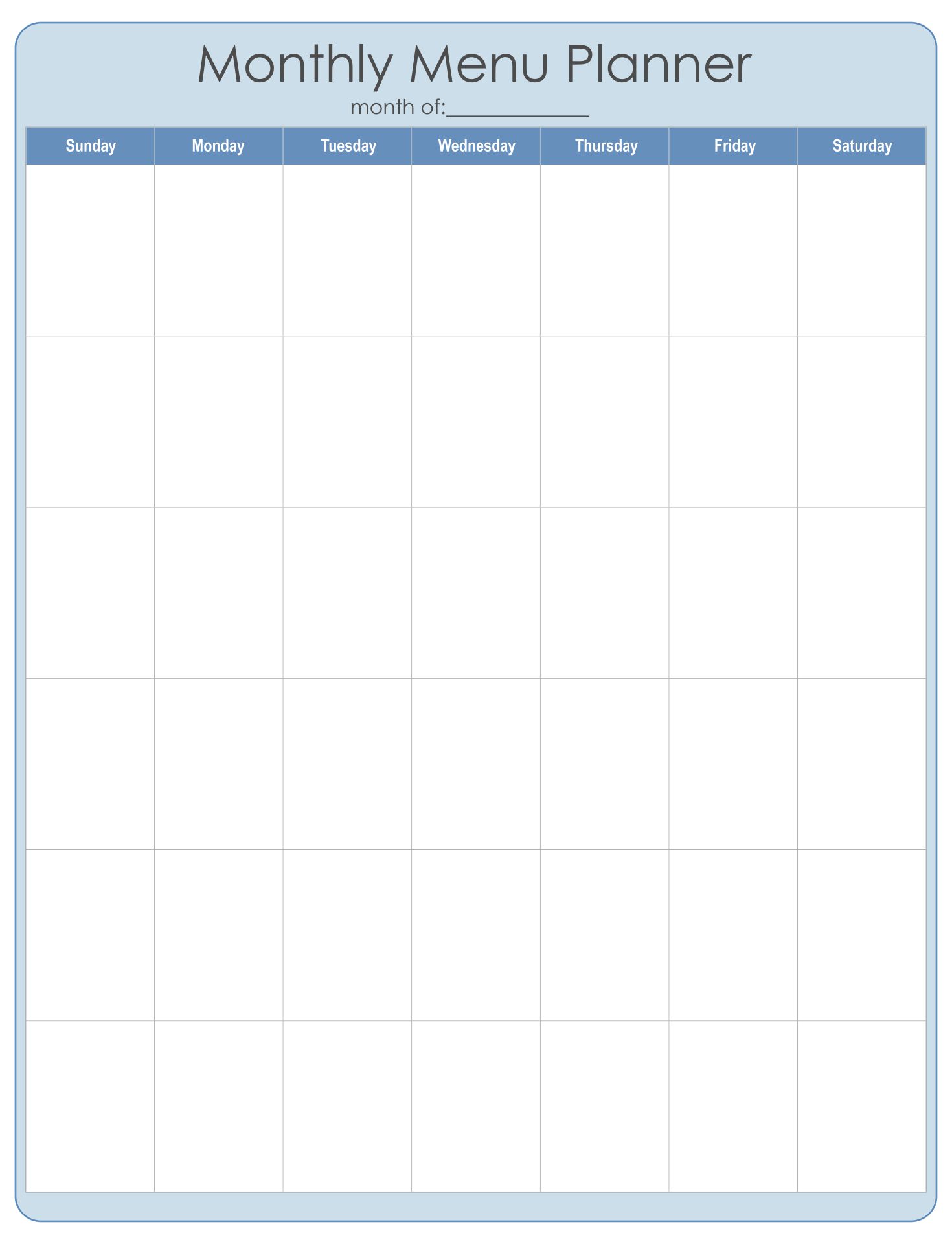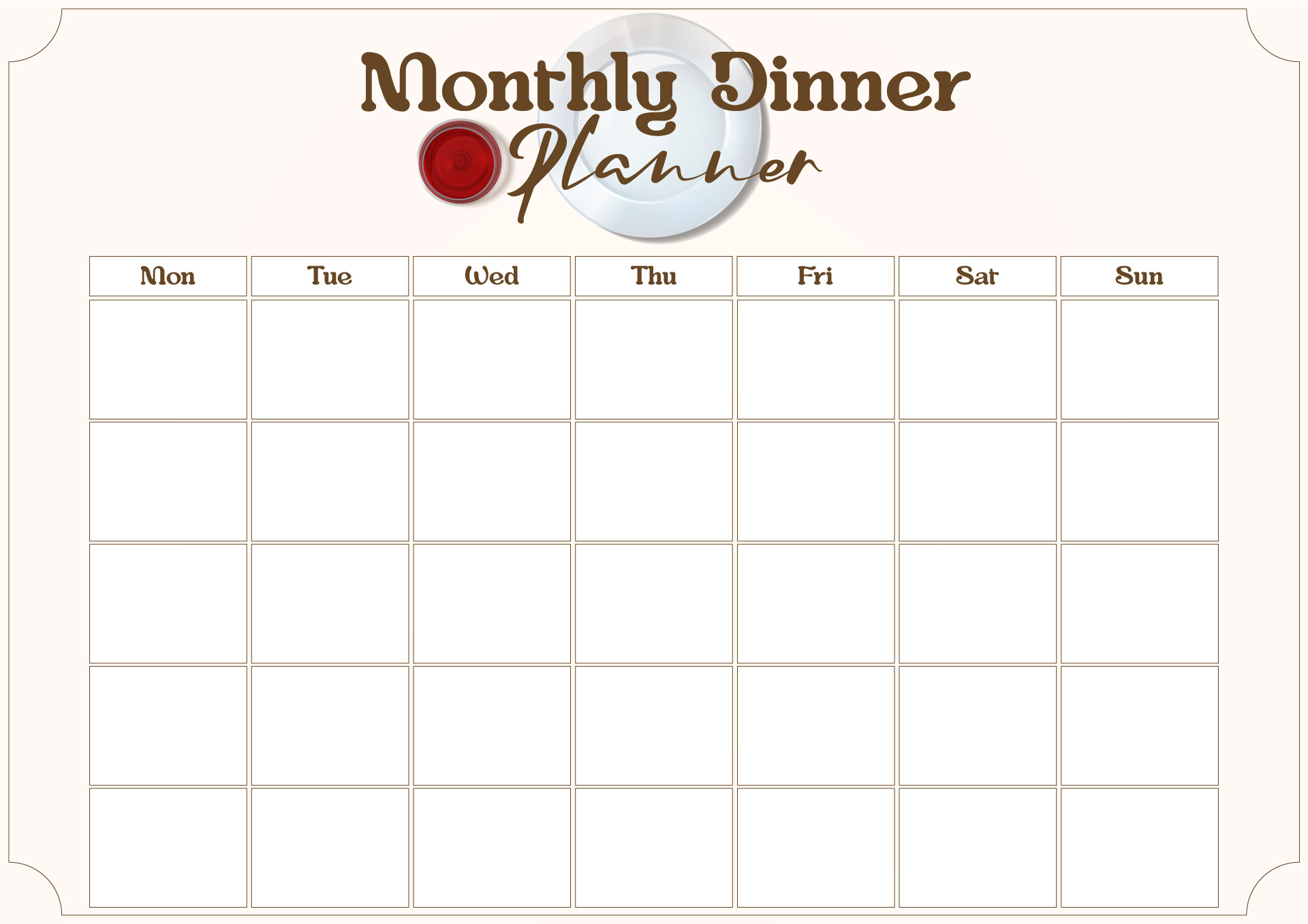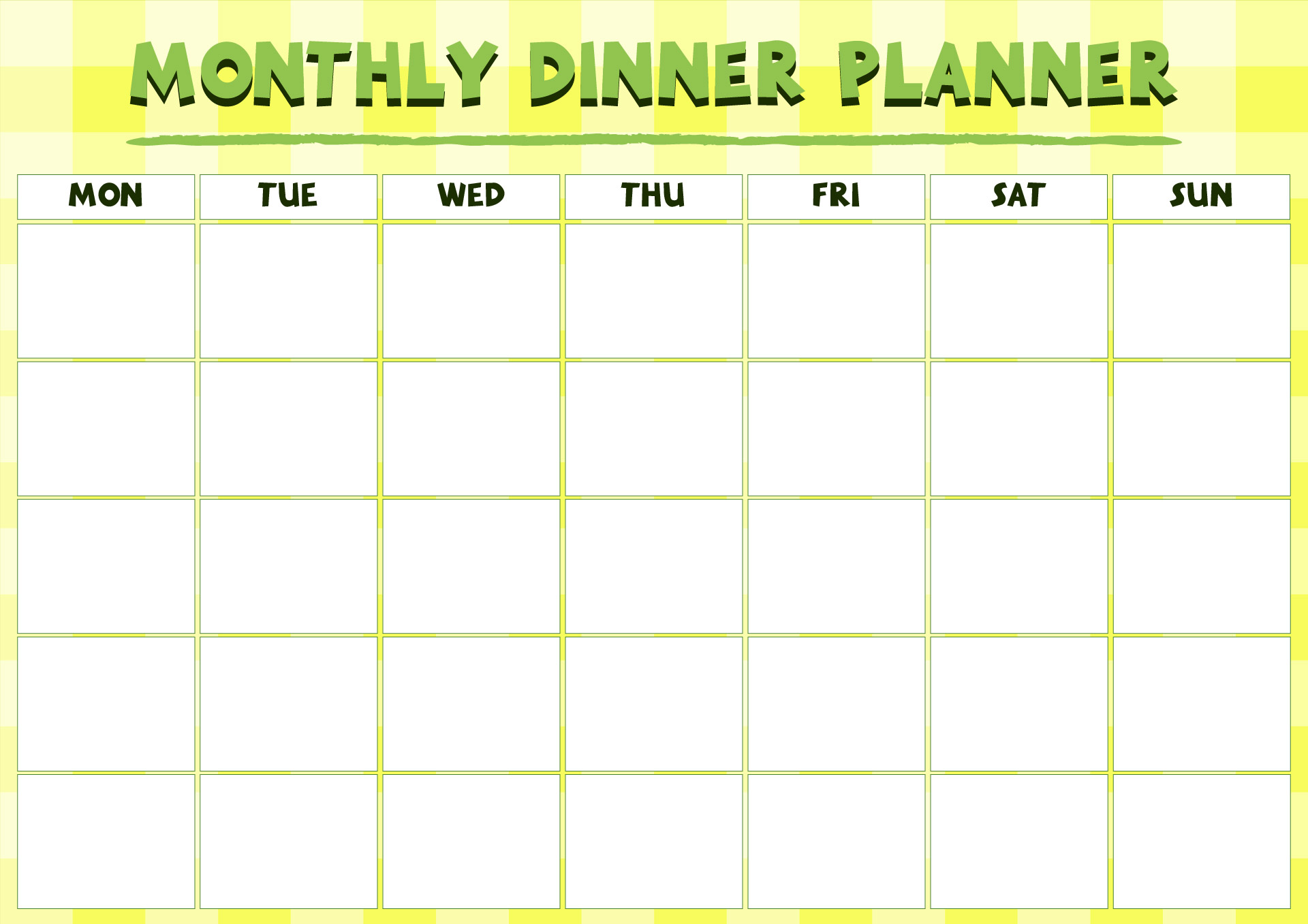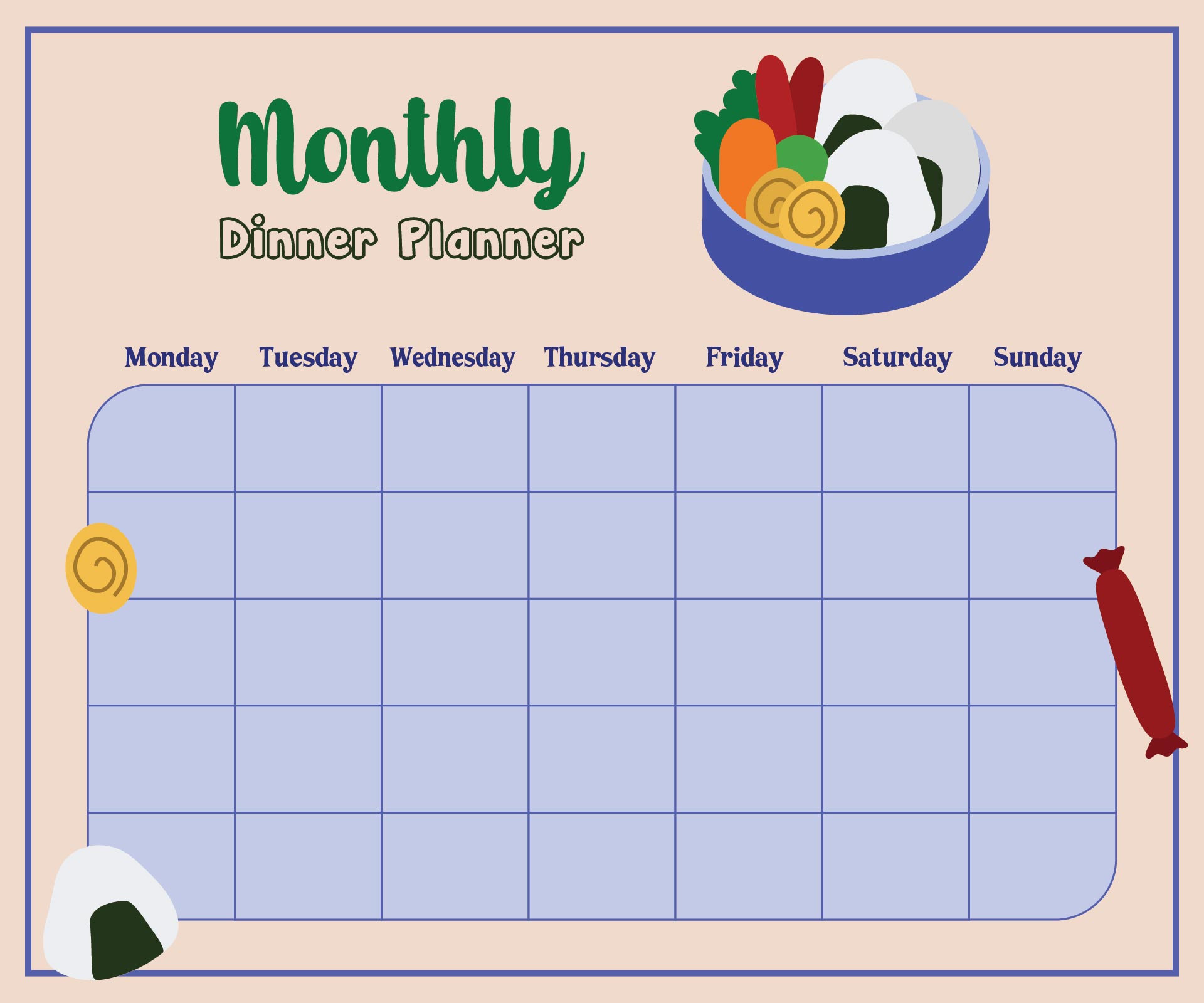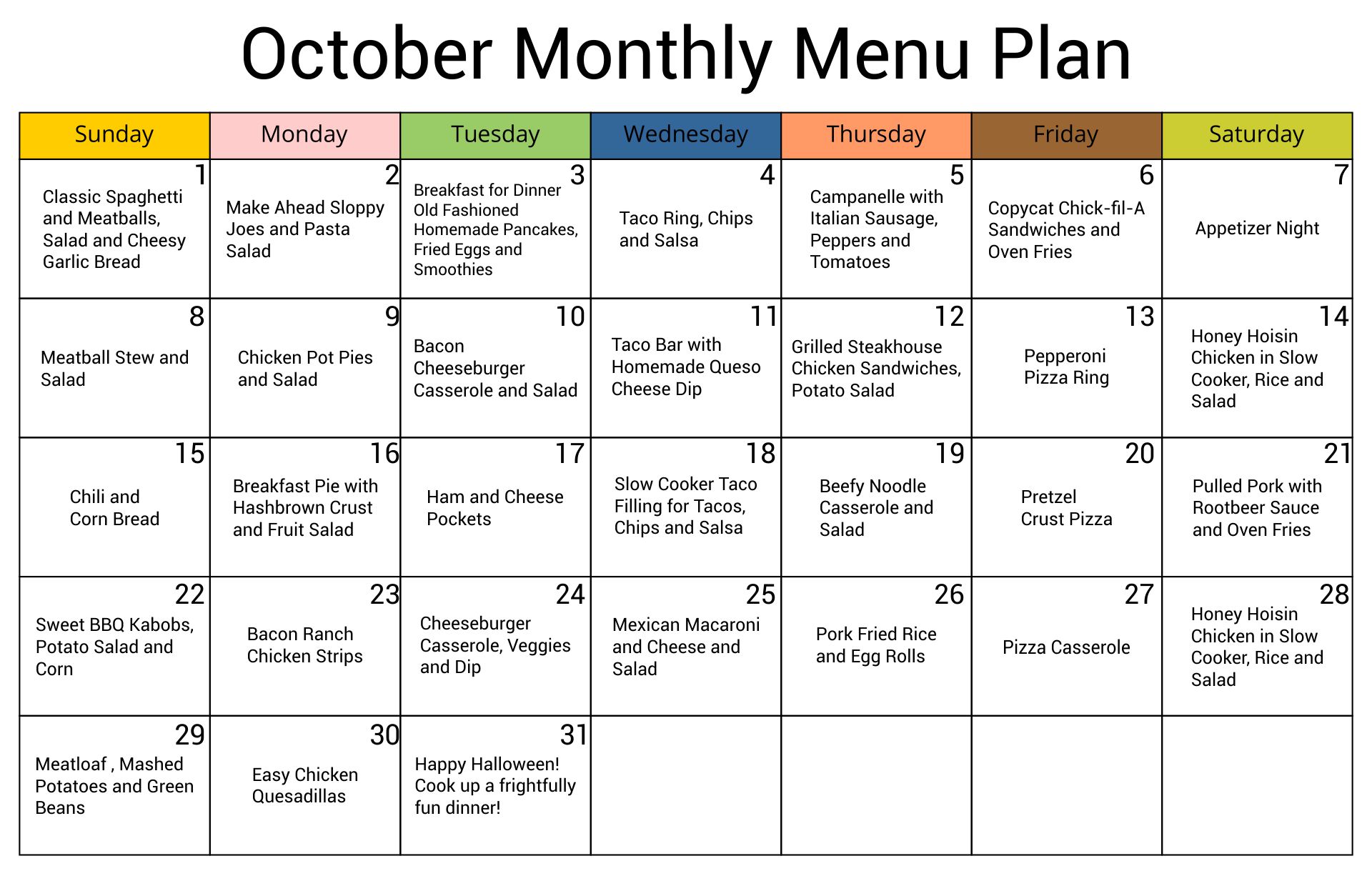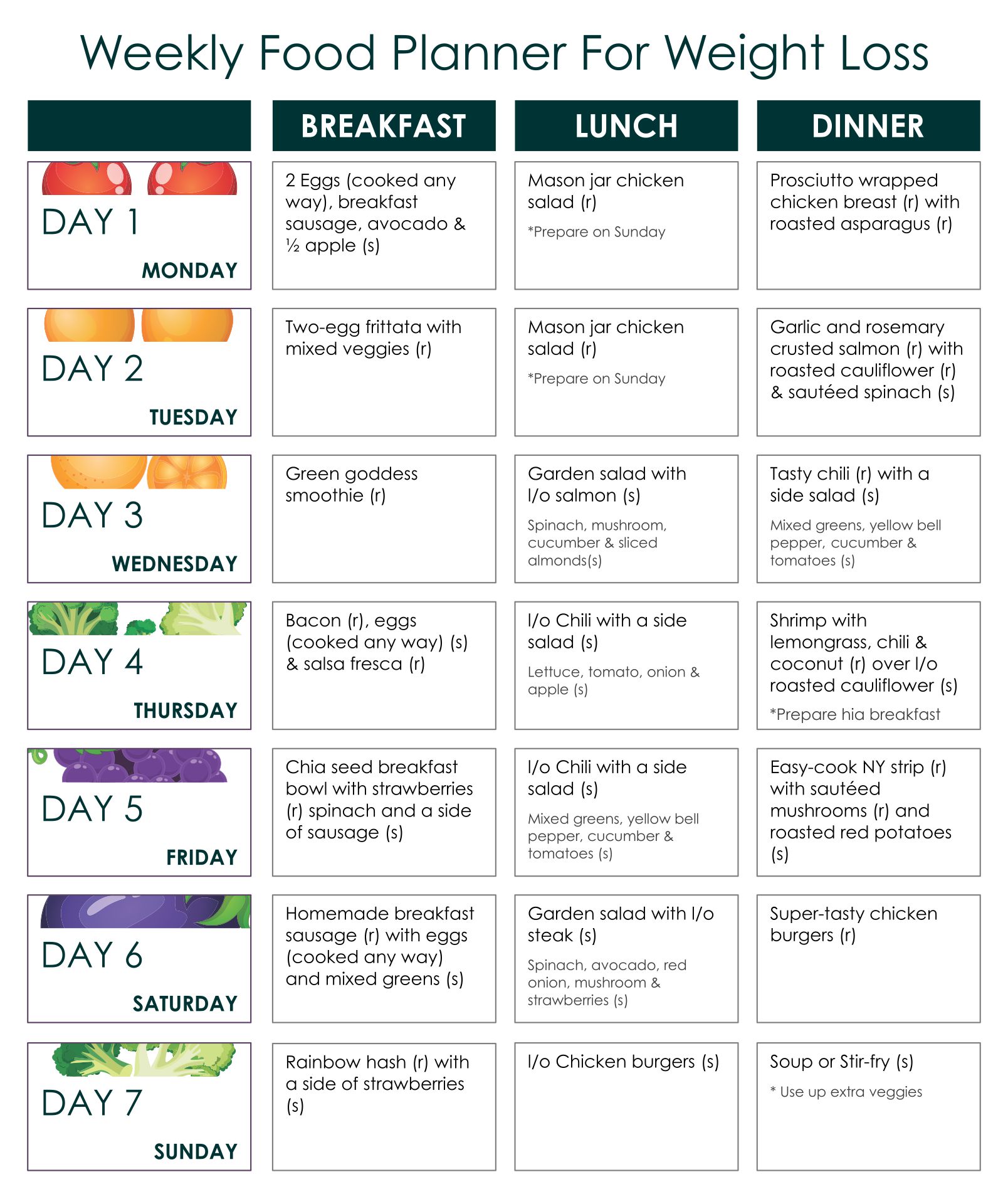 What Should Be Included In Meal Plan?
Anyway, monthly dinner planner can be tricky because it's not something that can be made haphazardly. The point is you need this meal plan to make you more aware with nutritional intake from your foods. So, to make it easier for you, perhaps this list can help you sort of what ingredients that should be included in your dinner planner:
1. Veggies and fruits for sure! Make sure it has a half of your portion.
2. Put whole grains.
3. Don't forget the diary.
4. Add some lean protein.
5. Avoid extra fat such as from heavy gravies or sauces.
6. Try to use less meat and cheese. You can still eat it, but just a bit and not every day.