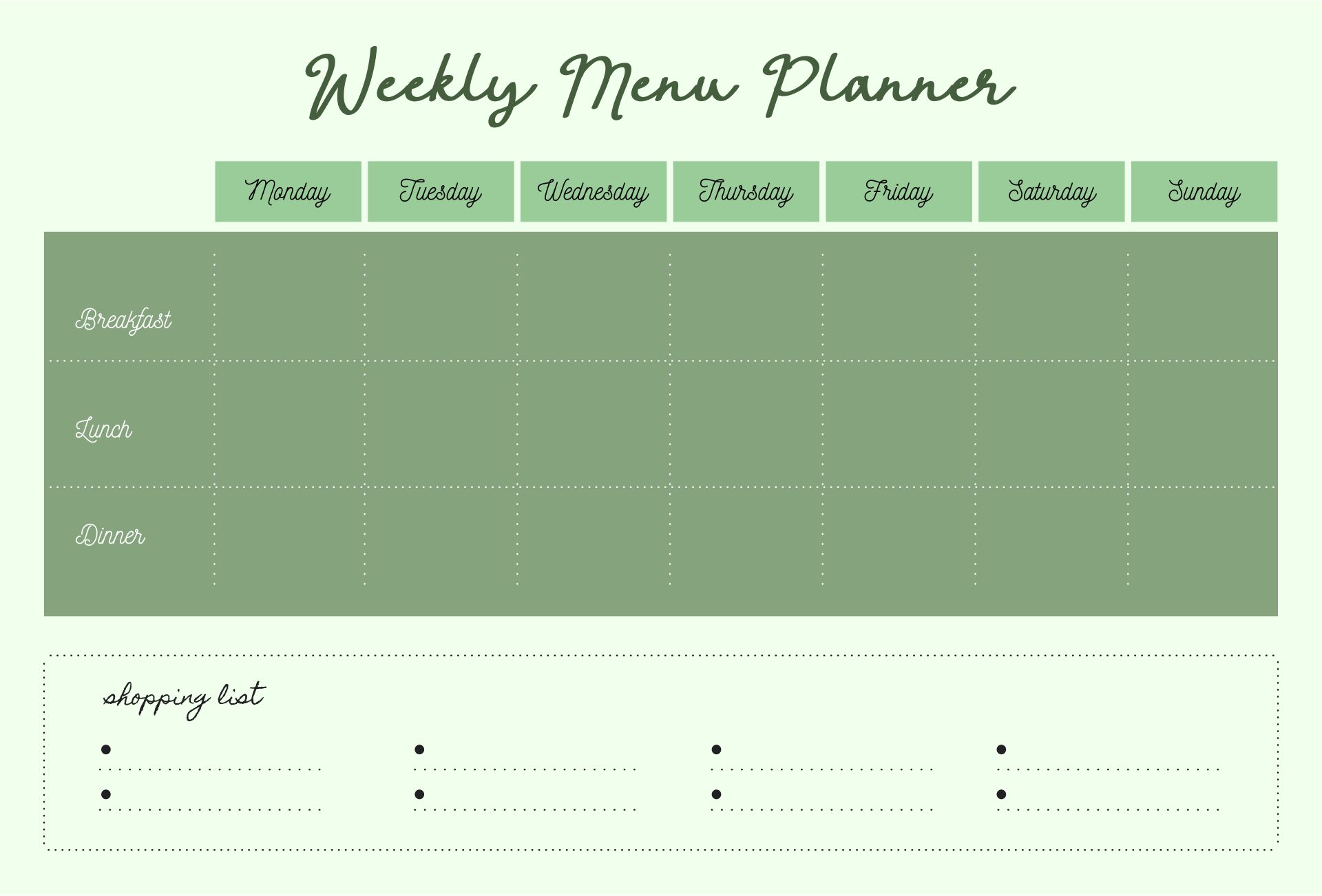 How to Make a Meal Plan

If you're wondering how to make a meal plan, here are some steps you can follow:
1. Review your schedule.
It is crucial for you to review your daily schedule before making a meal plan. Preparing a meal takes time, this is why you need to sync your meal preparing to your daily schedule. If you are very busy with a lot of things to do throughout the day, you may don't want to choose a complicated recipe.
2. Choose your recipes.
Choosing a recipe is just as important. You can adjust it to your diet but make sure that you get all the nutrients you need. For example, if you are vegan, you may need additional supplements. You also need to make sure that the meal plan is suitable for all family members.
3. Plug the recipe into the schedule.
You may pay attention to the time you have and the meal you are going to make. For example, if you have a little time in the morning, you can choose a breakfast plan with a more simple recipe. And if you have more time to make dinner, you can try a more complex recipe.
4. Make your grocery list.
Making a grocery list should be easy once you have your recipes. All you need to do is make a list of the ingredients you need for the recipes and go grocery shopping regularly.
5. Shop.
Shopping the groceries is the easy part. The harder part is to organize it well. Some items last less long than others. So you need to pay attention to this.
6. Eat, enjoy, and repeat!
Now you have a meal plan that is ready to be implemented. All you have to do is just follow our plan.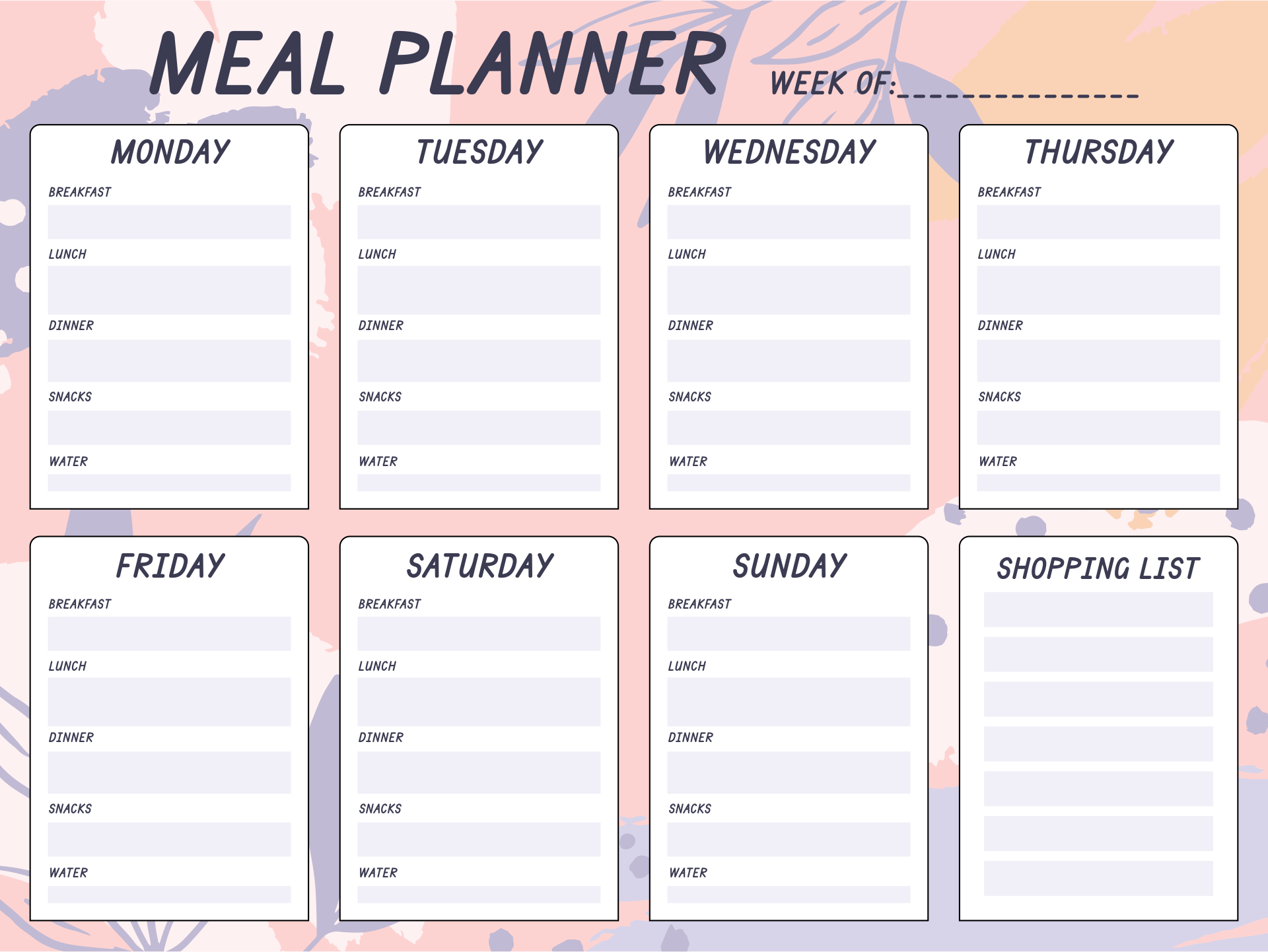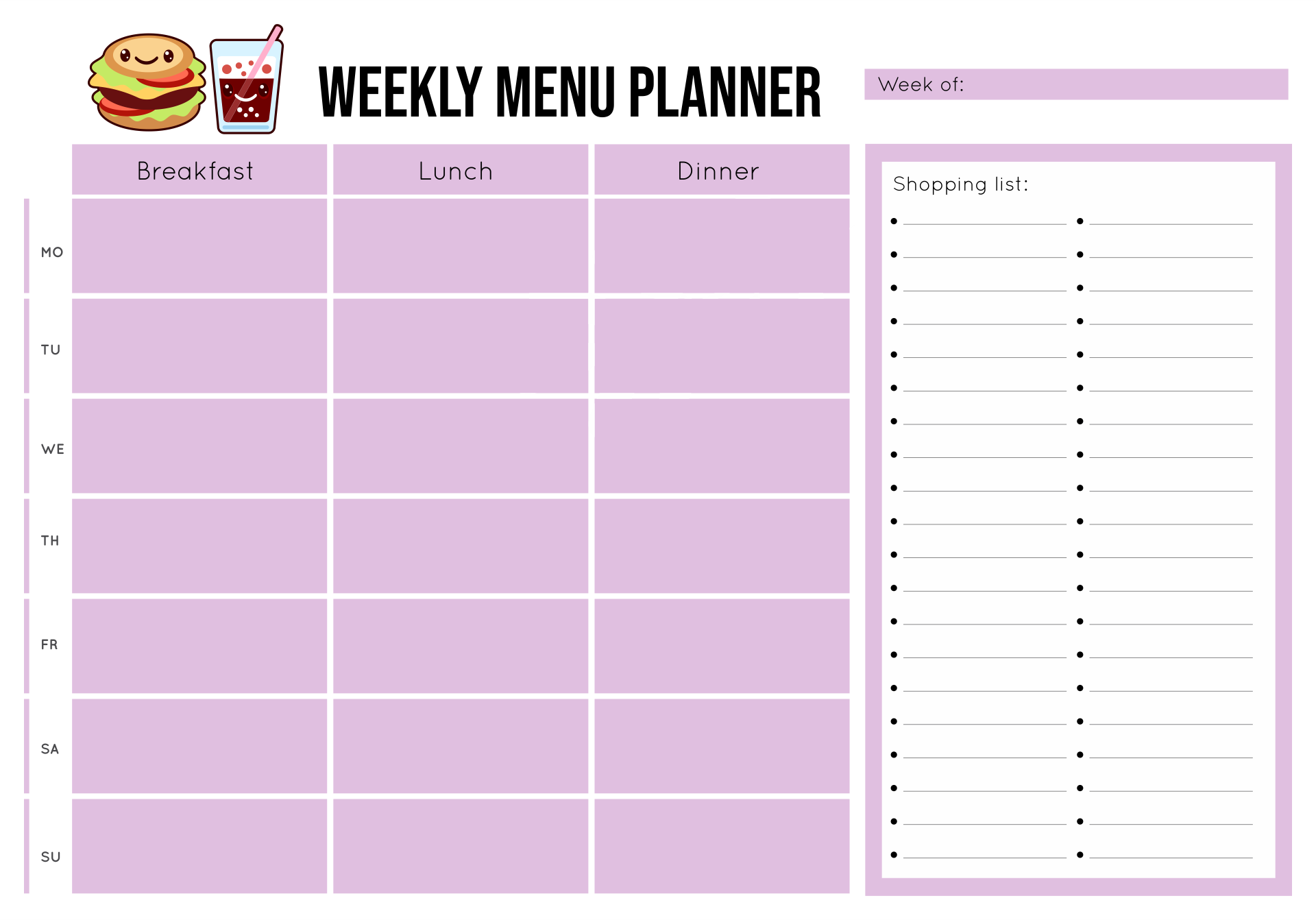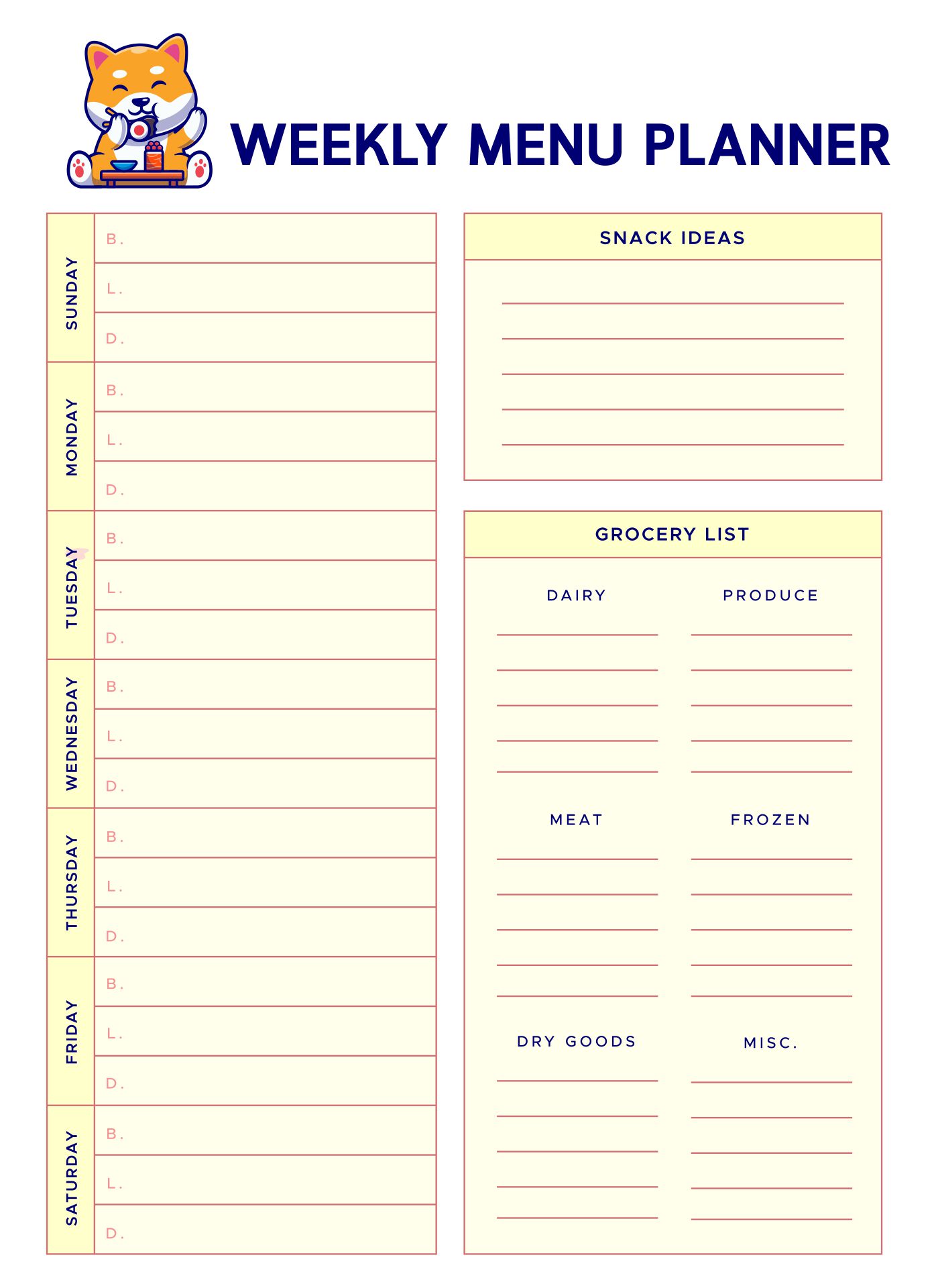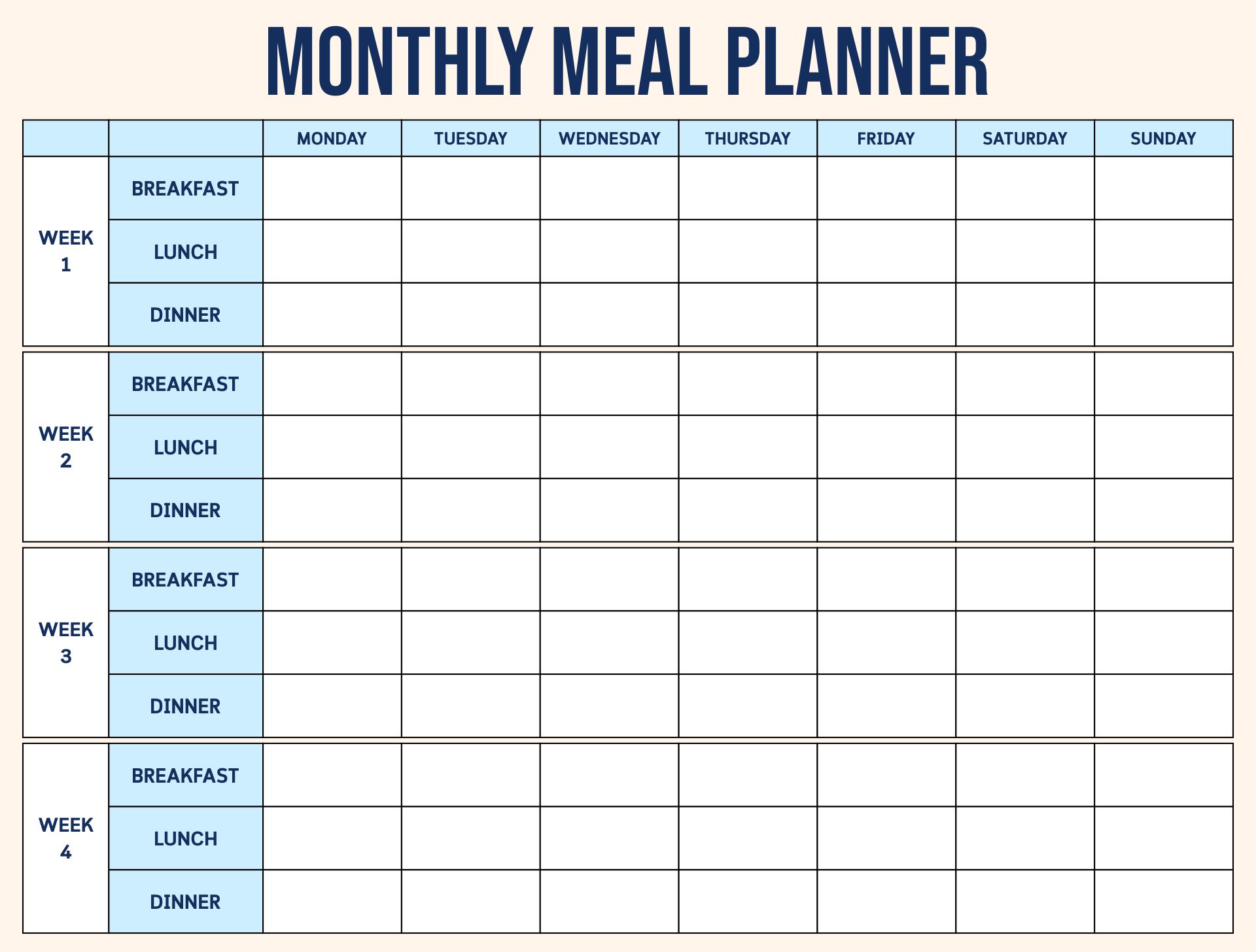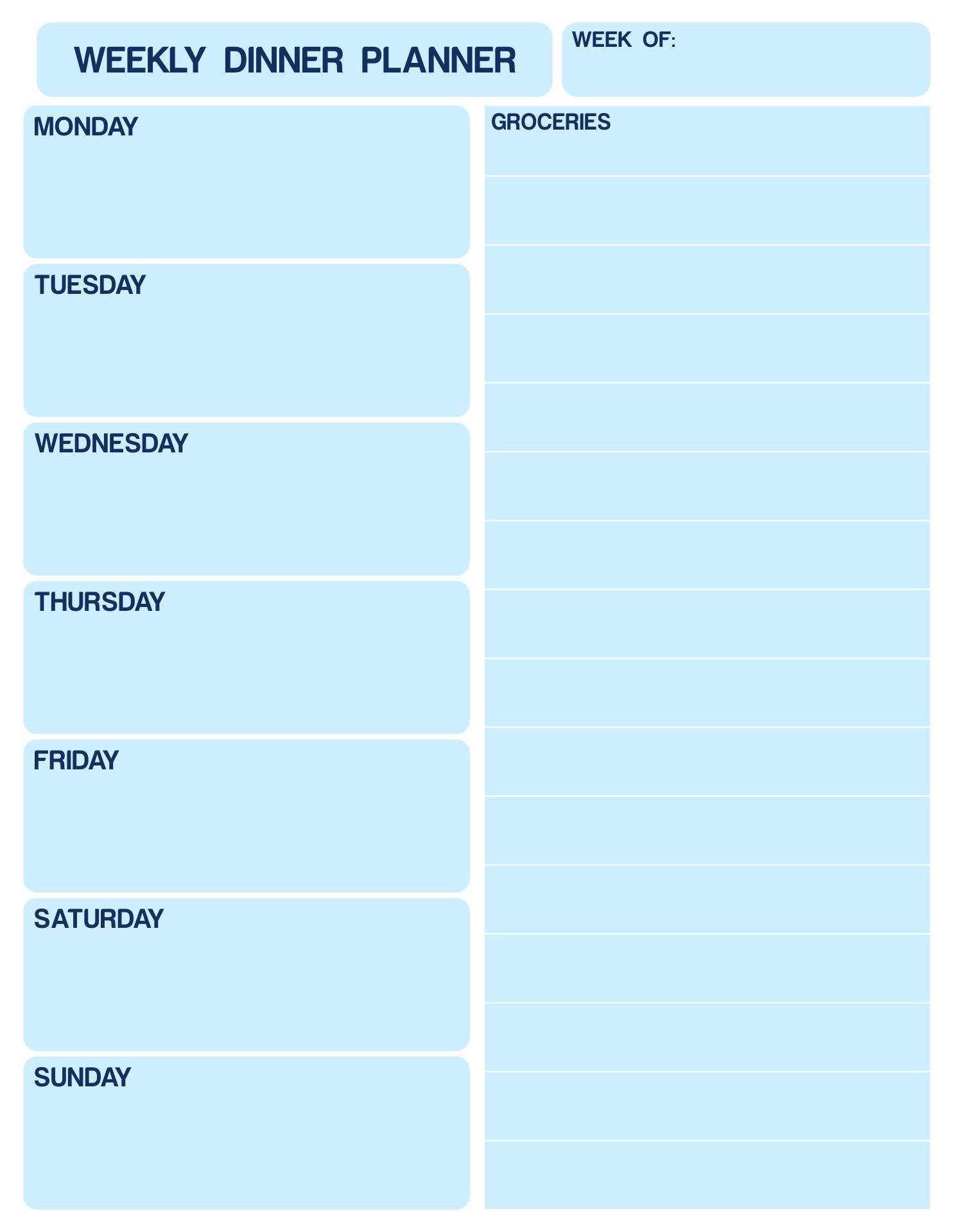 How do I Make my Meal Plan Easier?

Even it seems easy, but following it can be hard at times. But, the key success of meal planning is consistency. You need to keep yourself on track. Here are some tips you can try to make your meal plan easier:
1. Use the meal planner journal/template. You don't have to make it yourself. All you need to do is to fill the template with the plan that suits you.
2. Keep your favorite recipes organized.
3. Try new recipes for variation and avoid boredom.
4. You don't have to make everything yourself. It's okay to use pre-made ingredients such as pasta, sauce, etc.
5. Choose a few main dishes to use throughout the week.
6. Do your shopping all at once.
7. Make extra food to freeze. This will buy you some extra time and will make your life a little bit easier.
---
More printable images tagged with: