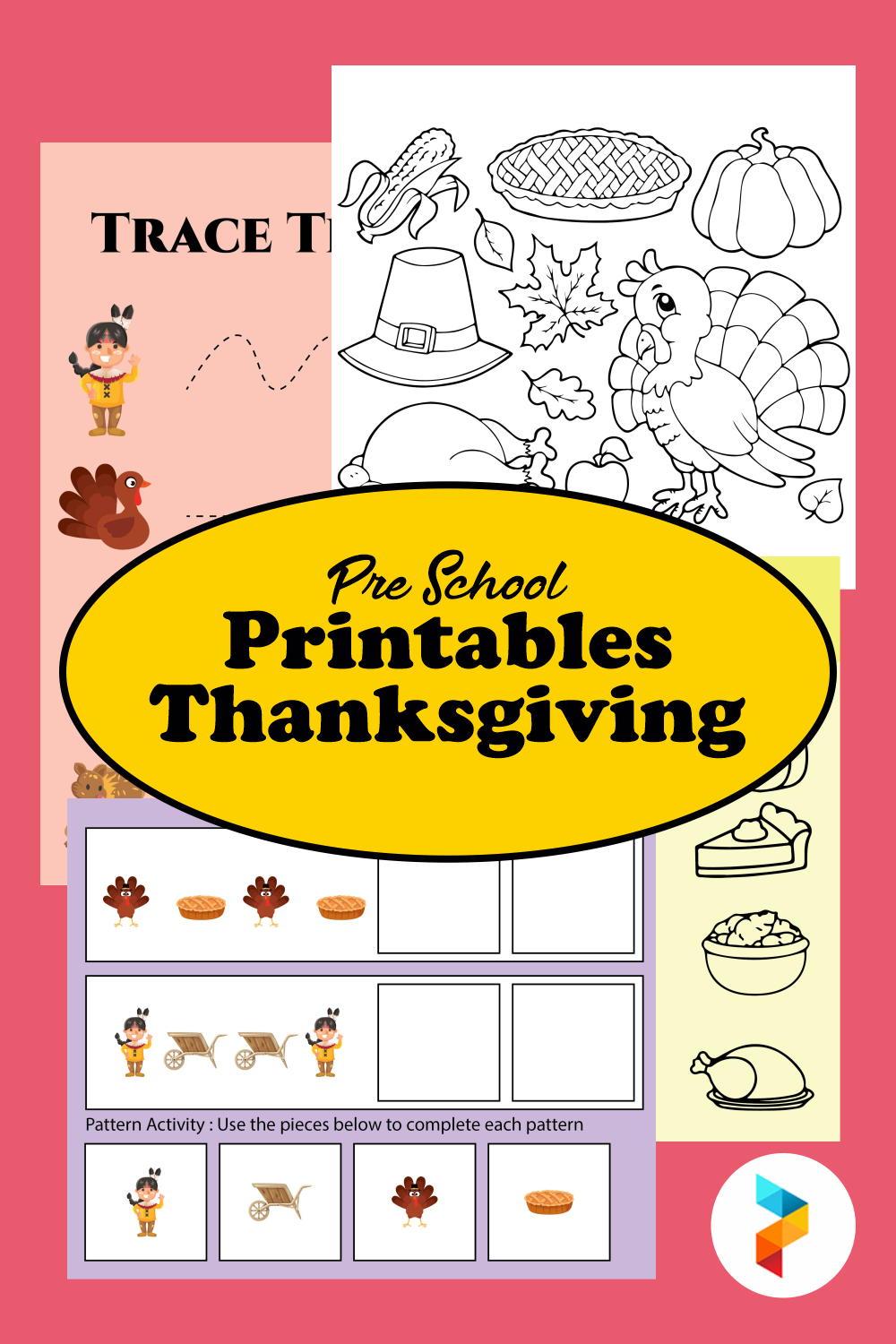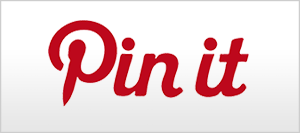 Pre School Printables Thanksgiving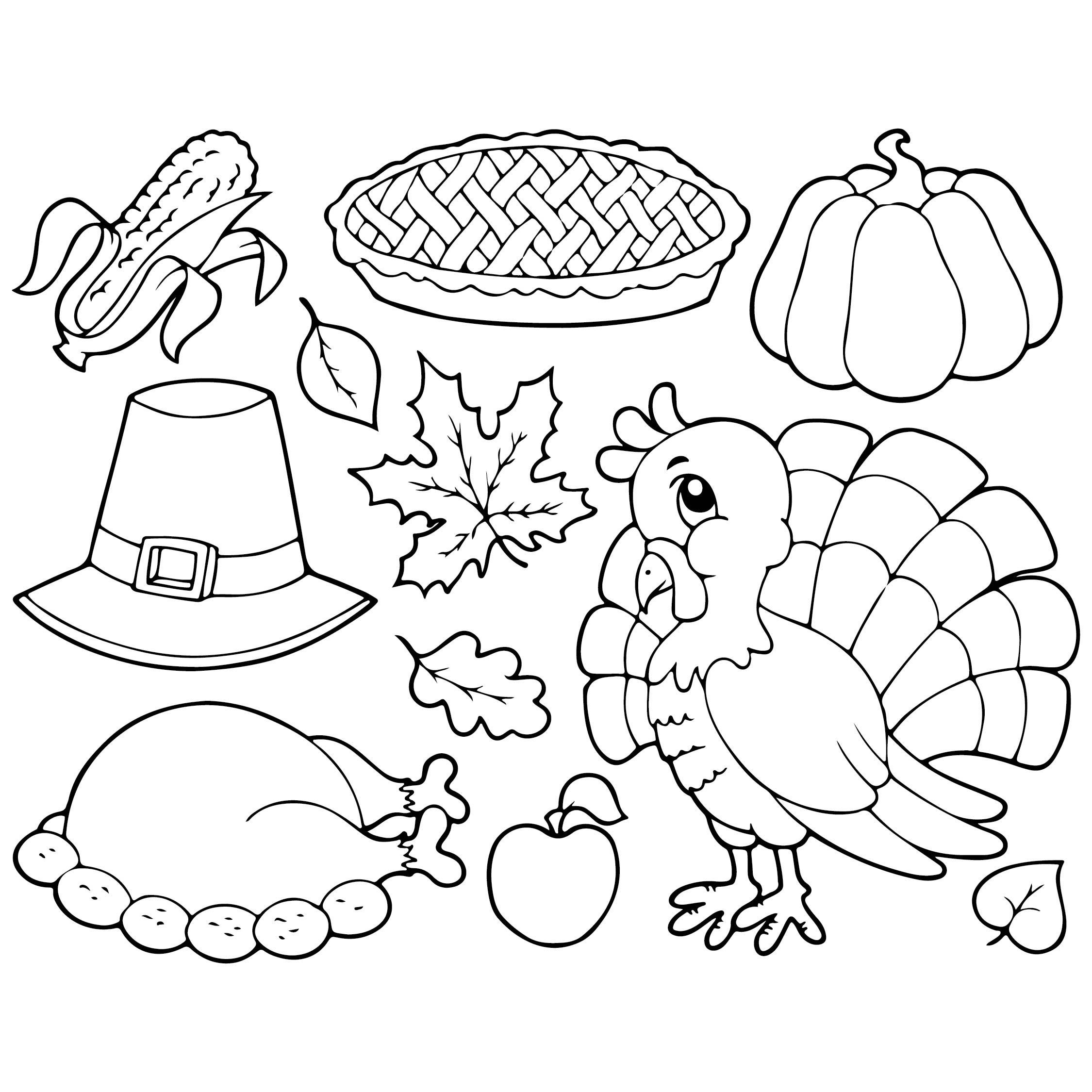 What are some fun Thanksgiving games?
Thanksgiving is one of America's most beloved holidays, but it can also be one of the most frustrating for parents - especially parents of young children and those who have trouble sitting still through long dinners. Here are some preschool Thanksgiving fun games, it can be played by any age actually.
White Elephant Gift Exchange - Have the kids bring an old toy or silly gift wrapped up from the house. At some point during dinner, give each child a gift and then read a script that instructs them to pass the gifts left to right several times. When the left-right story ends, the children open the gifts that end up in their hands.
Memories - For every two children create a set of Thanksgiving memory cards using Thanksgiving-related clip art on one side and the same image or color for each card on the other. Have the children pair up at dinner, shake the cards, and then place the photo face down in a square formation. The players then take turns trying to find a match by remembering where the upside-down card was placed.
How do you make Thanksgiving fun for kids?
Need the advice to make Thanksgiving fun for kids? Especially for your preschool Thanksgiving? First of all, adjust your expectations and consider what table courtesy you should expect from children based on their age. Second, find ways to get the kids to want to sit through dinner, such as by playing Thanksgiving table games.
Blank Slate Tablecloth - Cover the children's table with slaughter paper instead of linen and arrange the crayons so they can color the pictures as they eat.
Guessing game - Place a glass bottle full of Thanksgiving candy pieces (or other small objects) and have the children guess how many were there at the start of dinner. When everyone is done eating, open the jar and count the objects to reveal the person closest to the true number as the winner. The prize is a jar of food, but warn the kids at the start of dinner that they "have to be there to win."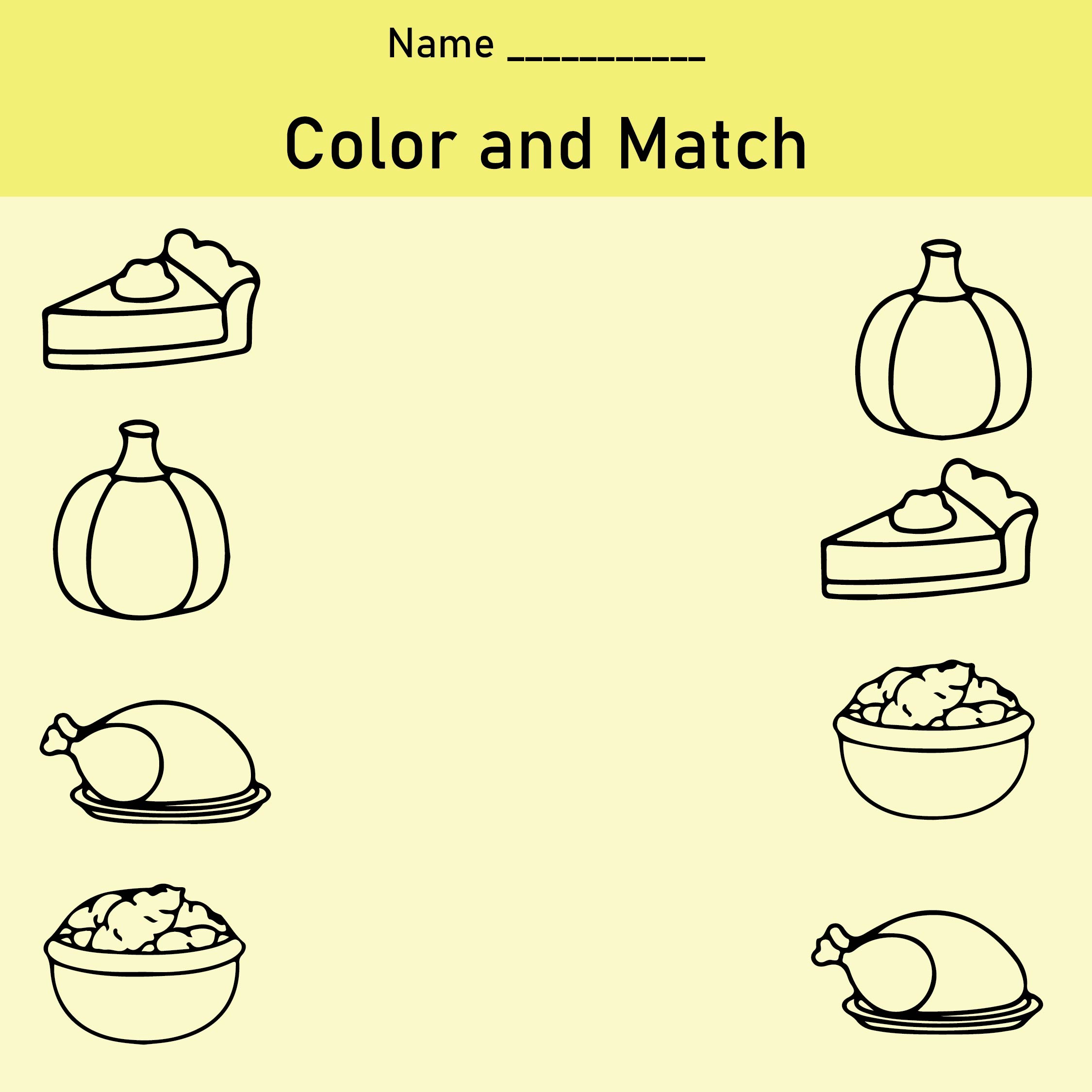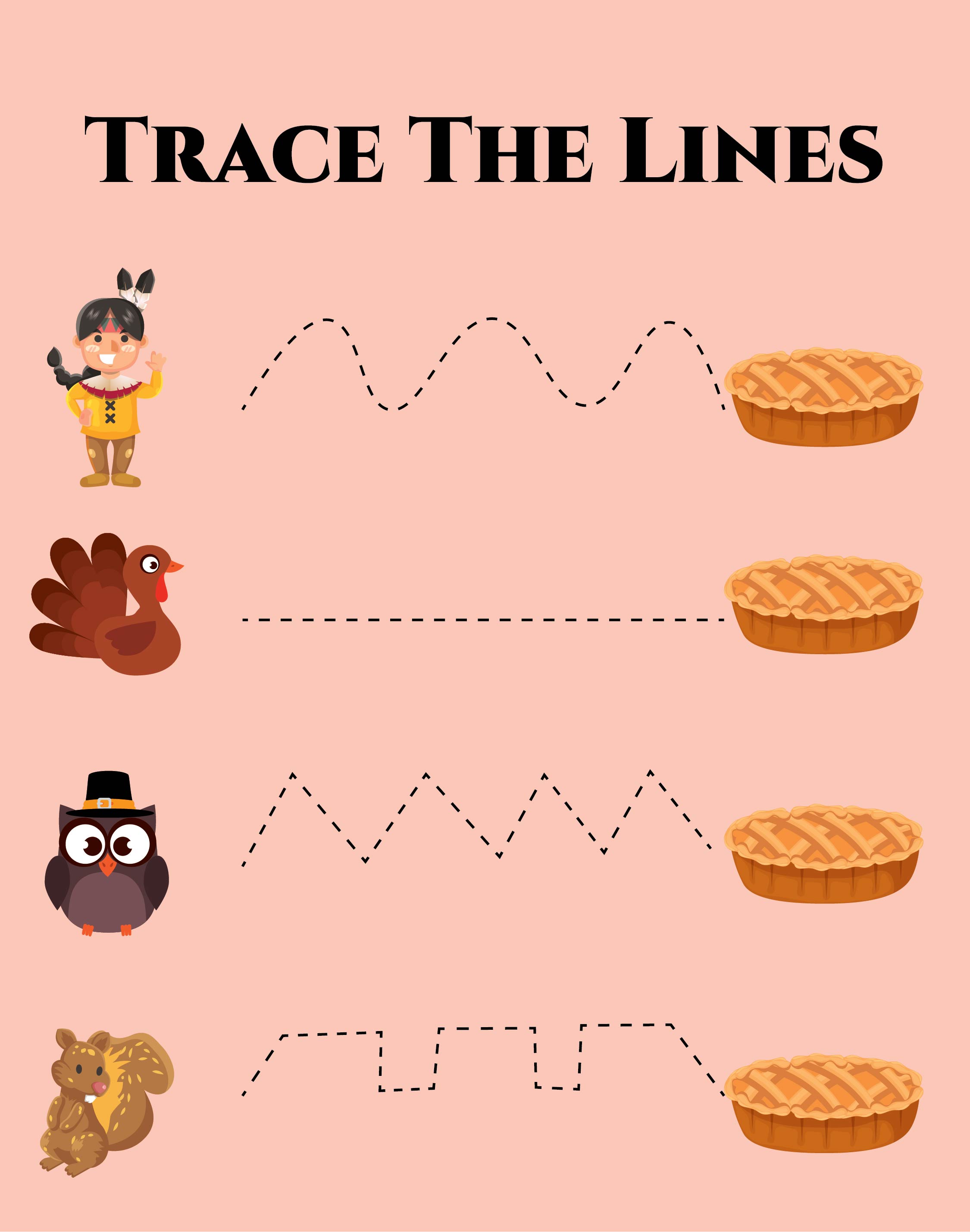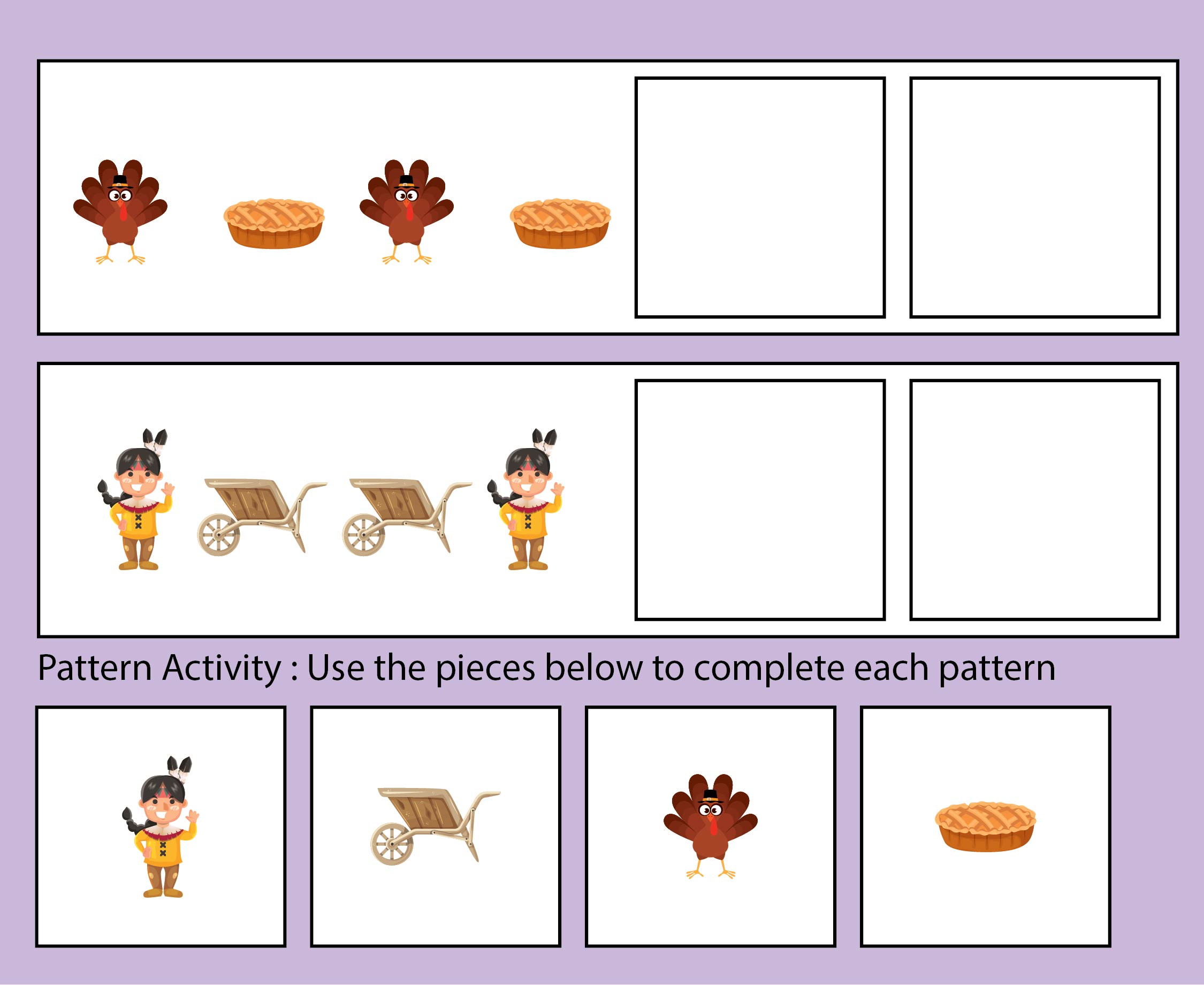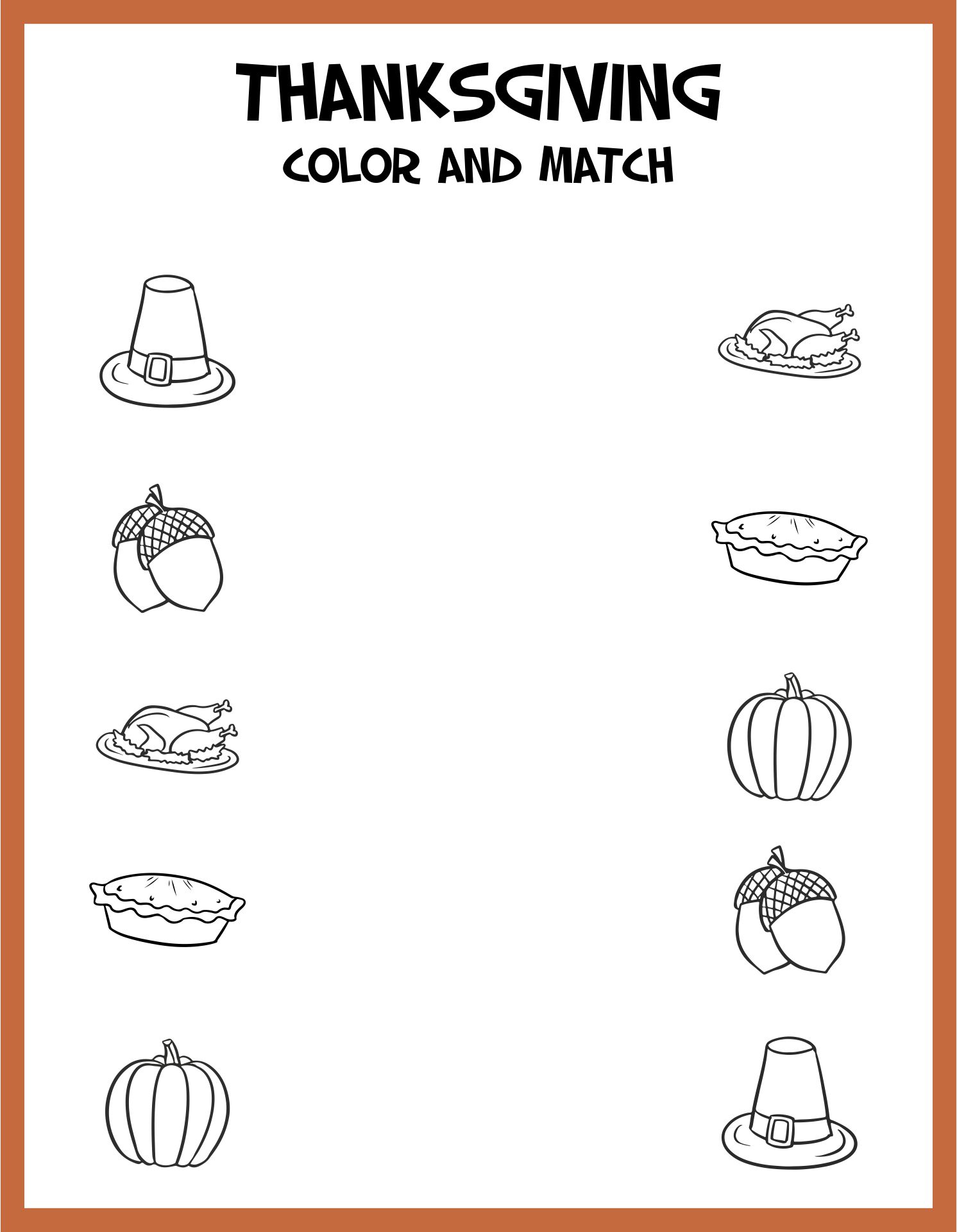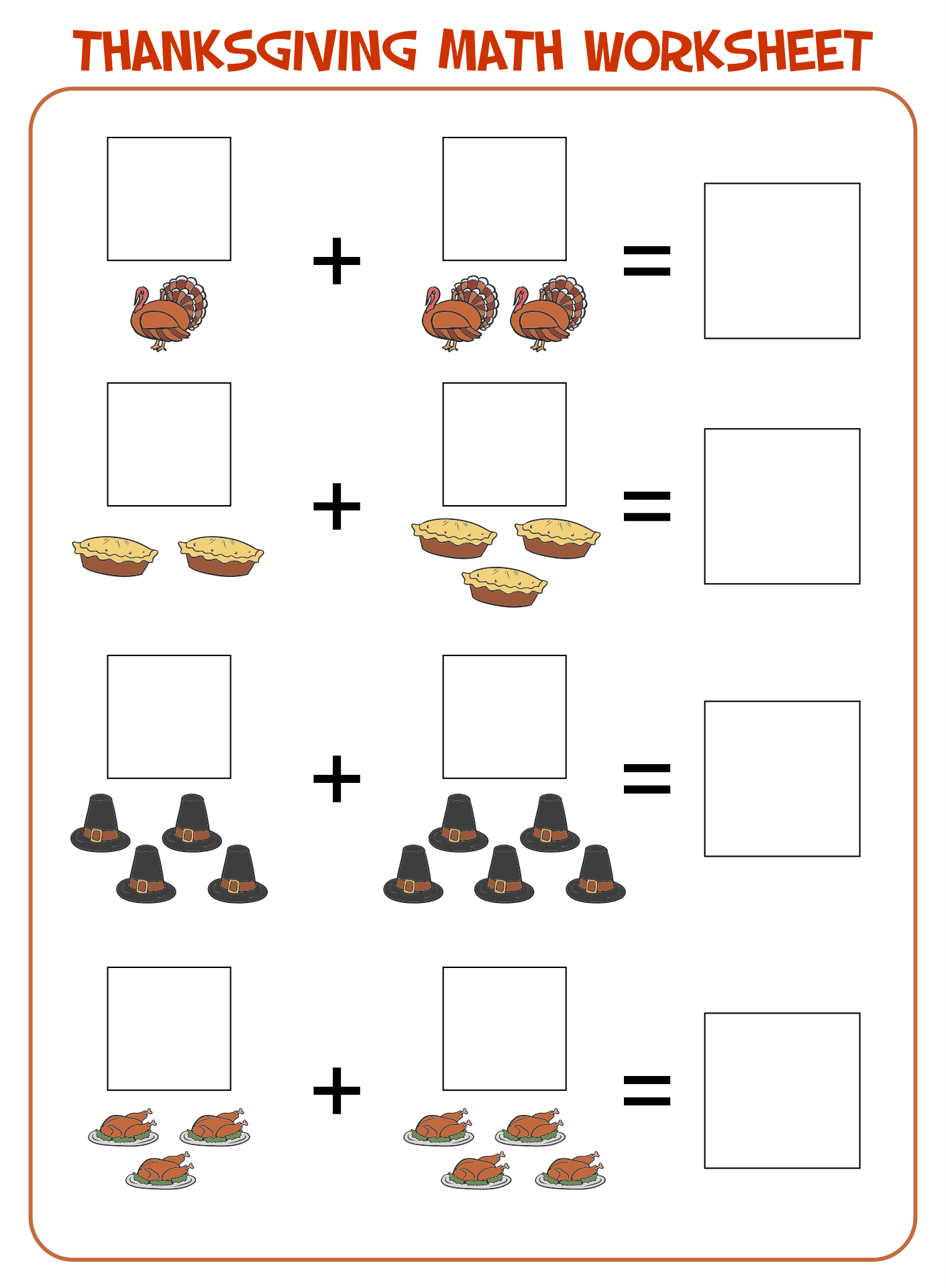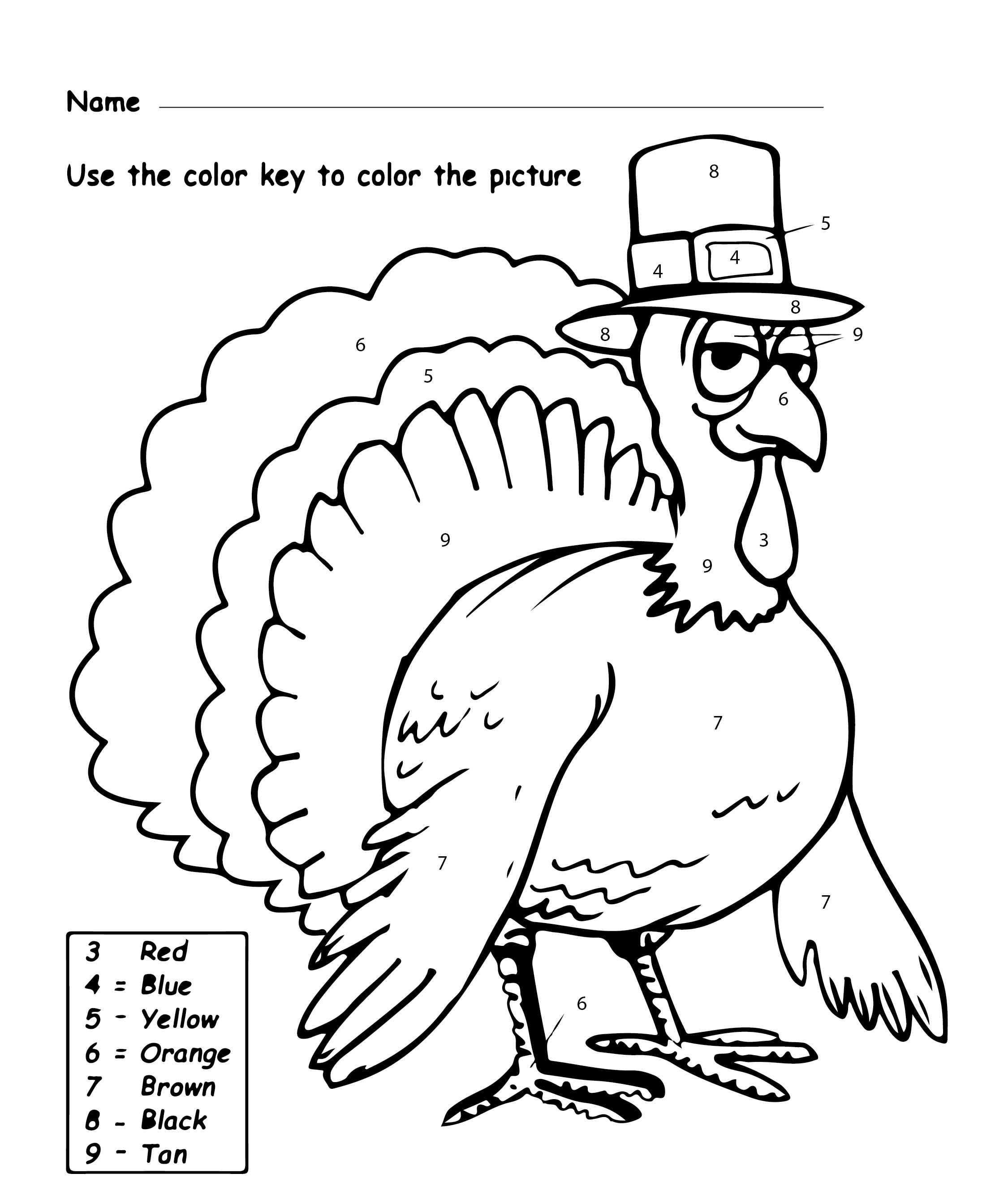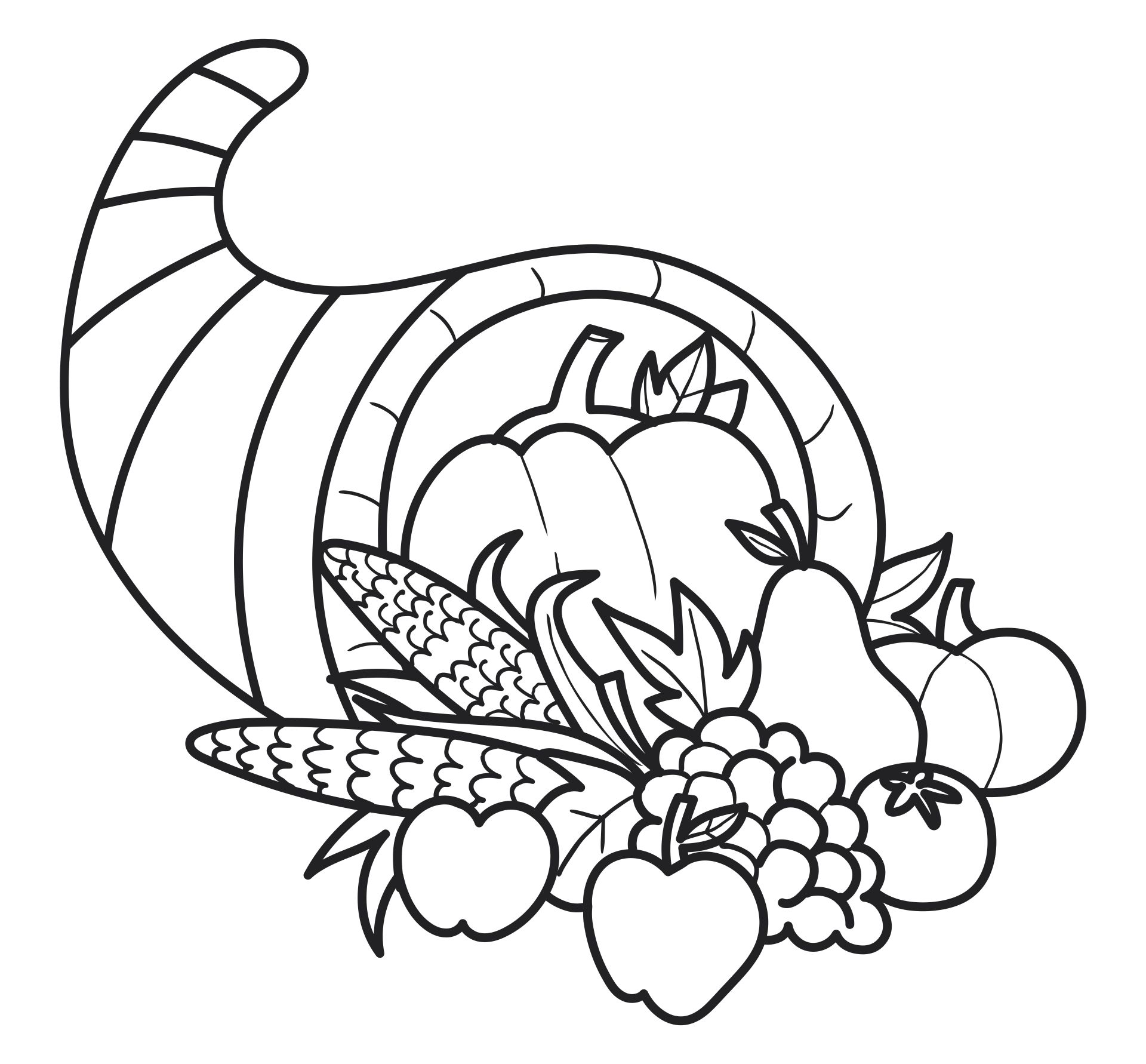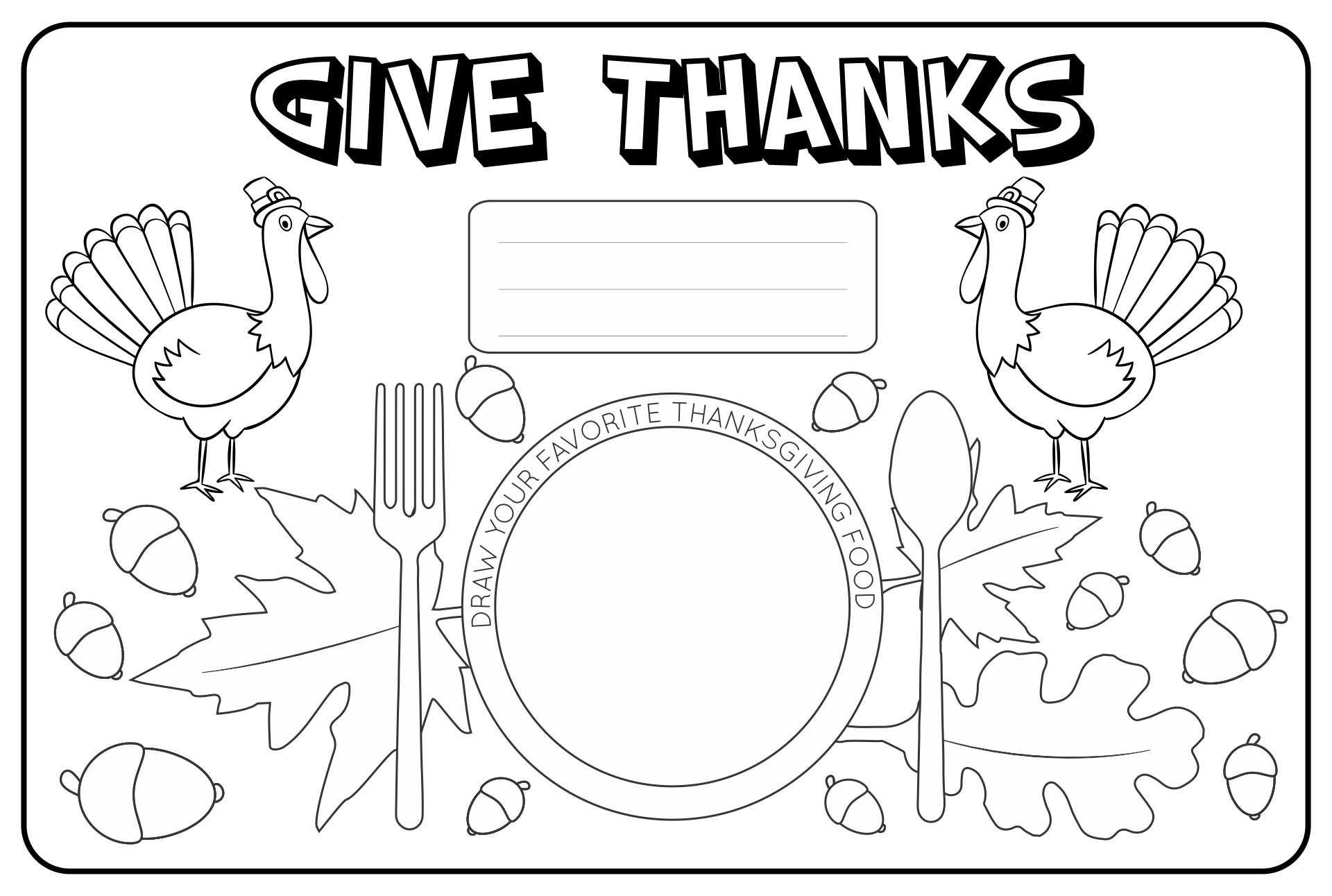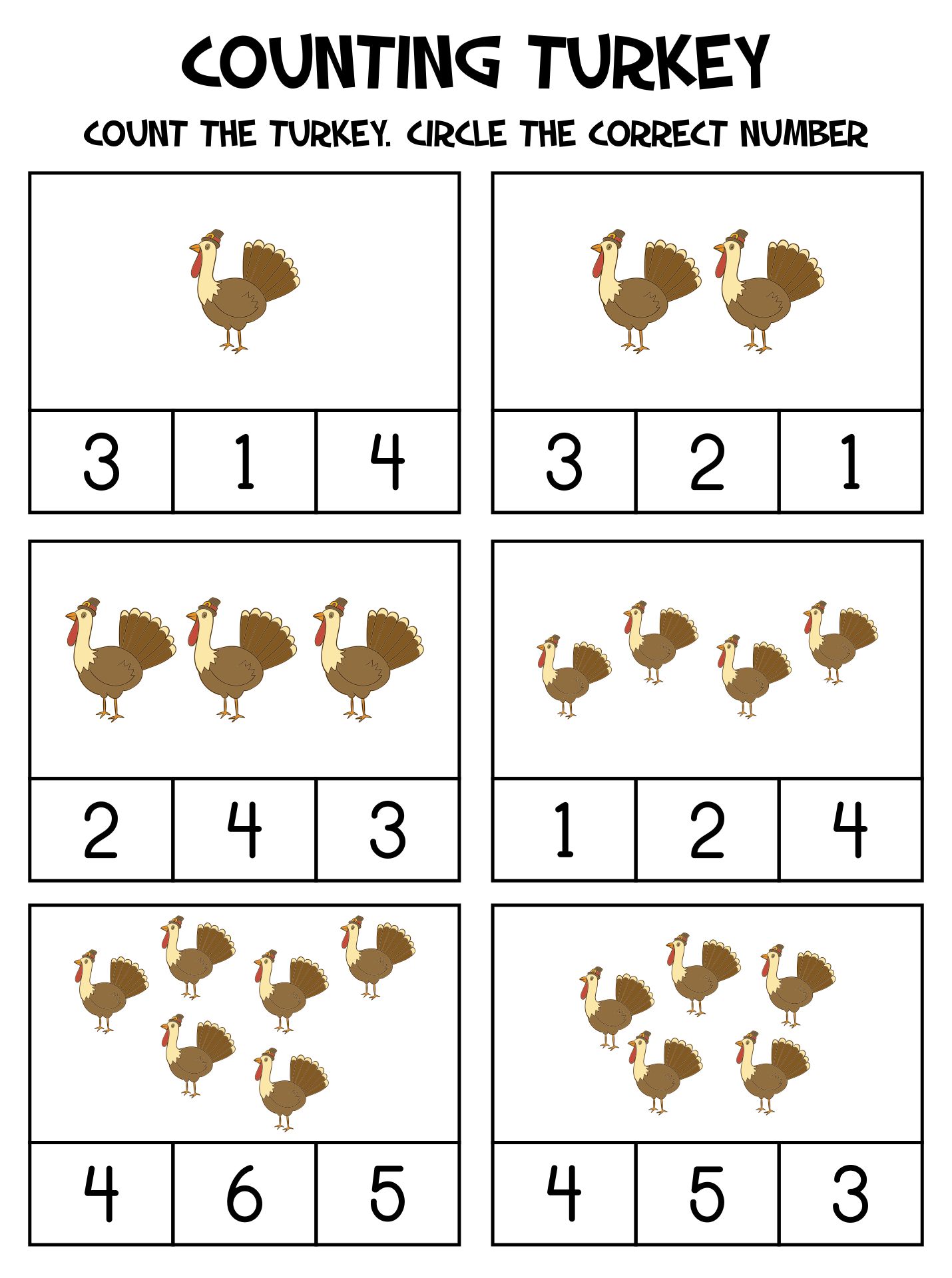 How do you teach Thanksgiving to preschoolers?
The most fun way to teach your pre-schooler Thanksgiving is with playing games! Here are some educational games to play and teach your preschooler about Thanksgiving.
A Thanksgiving Play - Some families have the children play Thanksgiving games before or after dinner. Instead, you can have the children read the Thanksgiving script at dinner. Assign each child a role and have simple costumes and props, such as a pilgrim's hat and ears of corn, ready for them.
Thanksgiving Word Mash-Up - Write the words "Happy Thanksgiving" on a piece of paper, place it on a clipboard and then place it around the table with a pen or pencil. Have each child think of a word they can spell using the letters of the phrase and write it down (example: trousers, nap, etc.). Keep going around the table until no one can think of another word.
---
More printable images tagged with: