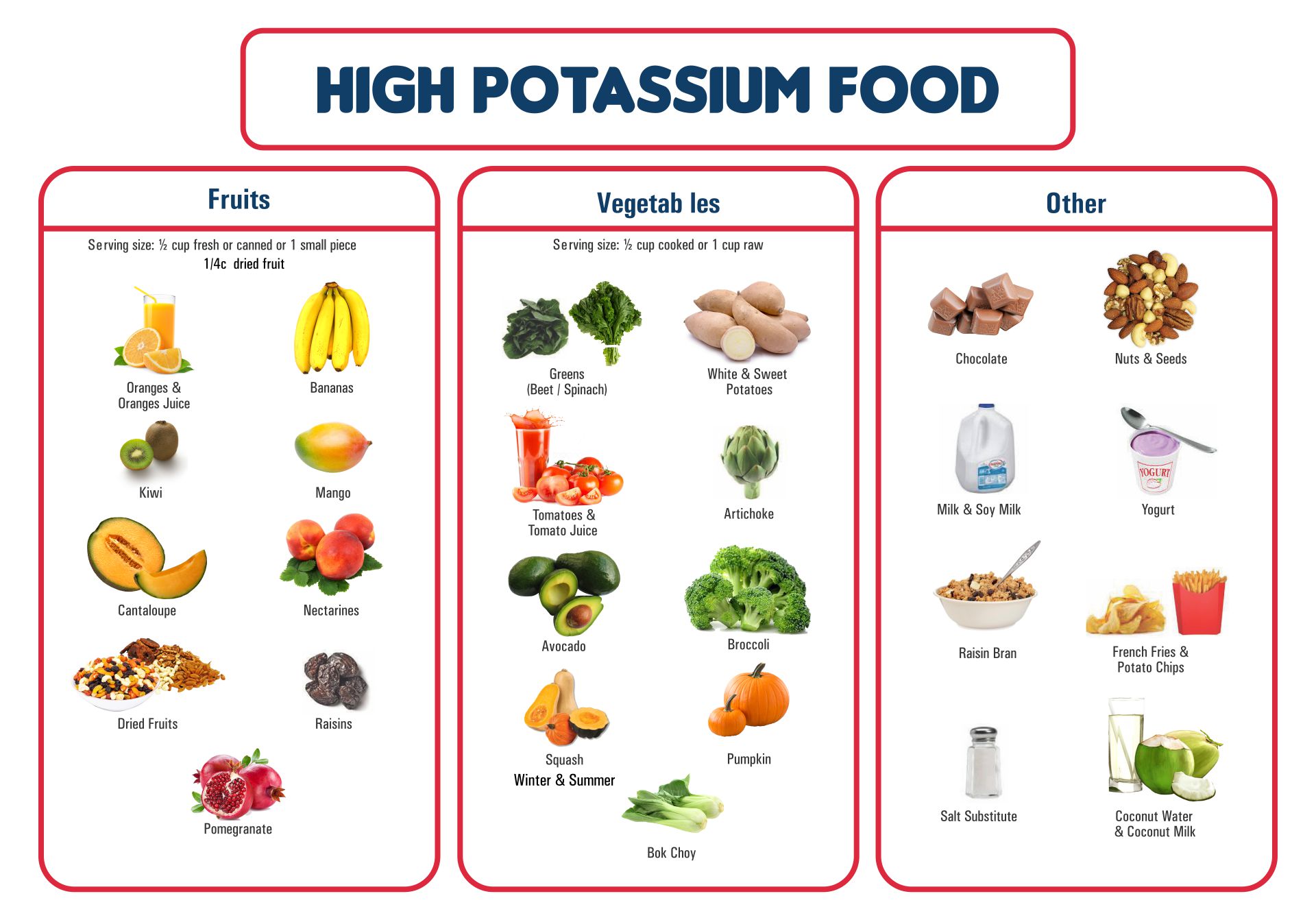 What potassium does for the body?
Before we download potassium-rich foods list, we are required to understand how this kind of mineral works on our body. Actually, potassium is beneficial for our bodies. It doesn't any do any harm to our body if it has an adequate level in our body. Actually, potassium helps our nerves to work well. Plus, if our body wants to move, some of our muscles will contract to make our body firmer. Well, the contraction of the muscle is the role of potassium. It also prevents the heart beat abnormally. The function of potassium that we can feel inside our body is it helps to move the nutrients to the cells and "throw the garbage" of the products that we consume out of cells. Potassium is also helpful to decrease the risk of hypertension. It is because potassium helps to control sodium that will increase blood pressure.
What are the symptoms of high potassium levels?
However, we also need to understand, before we eat foods that are included in postassium-rich foods list, we also understand that too much is never good. Yes, we understand that potassium is a beneficial mineral for our body. However, if it's consumed too much, it can cause side effects to our body too. What will we experience if we consume potassium-rich foods too much?
Feeling tired.
Experiencing tingling or numbness.
Feeling nauseous even vomiting.
Hard to breathe.
Pain in the chest.
Feeling the heartbeat works abnormally.
Which foods are high in potassium?
Yes, if we want to have our potassium-rich foods list, it really means that we want to collect the information about the foods that contain high potassium. If we already have our own foods list, make sure the list includes these kinds of foods:
Bananas.
Oranges.
Cantaloupe.
Apricot.
Grapefruit.
Honeydew.
Dried fruit.
Peas.
Cooked broccoli.
Cooked spinach.
Potatoes.
Mushrooms.
Cucumbers.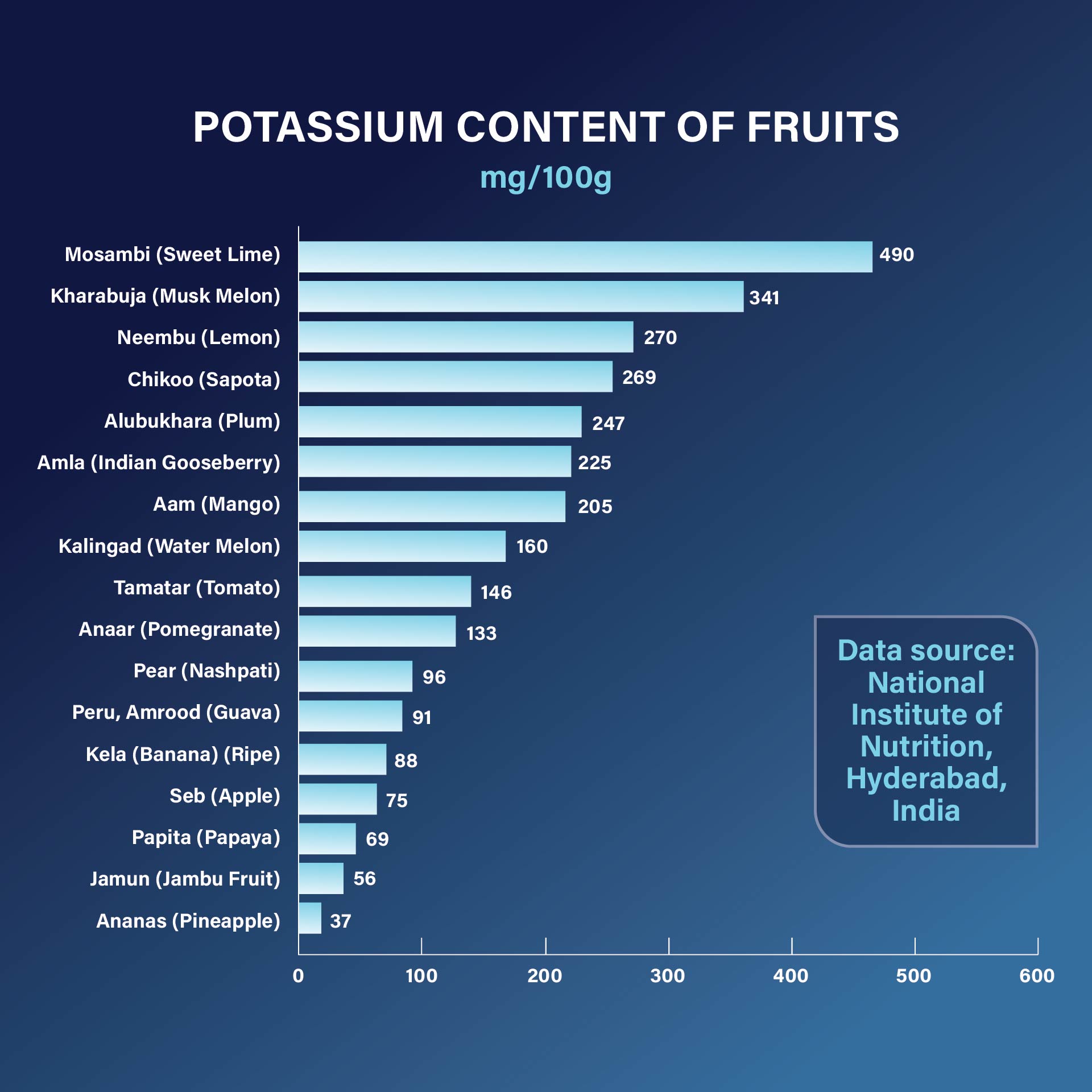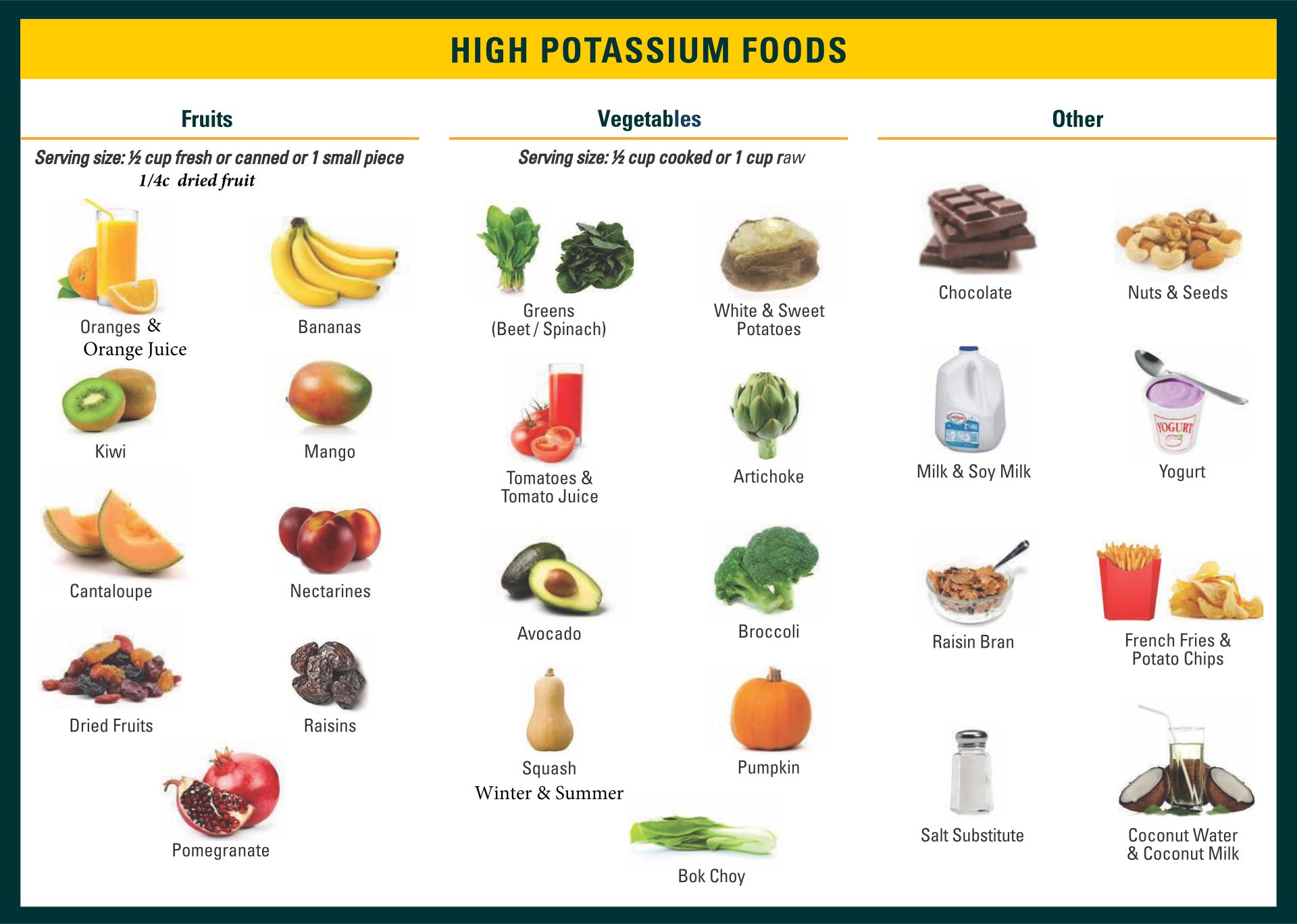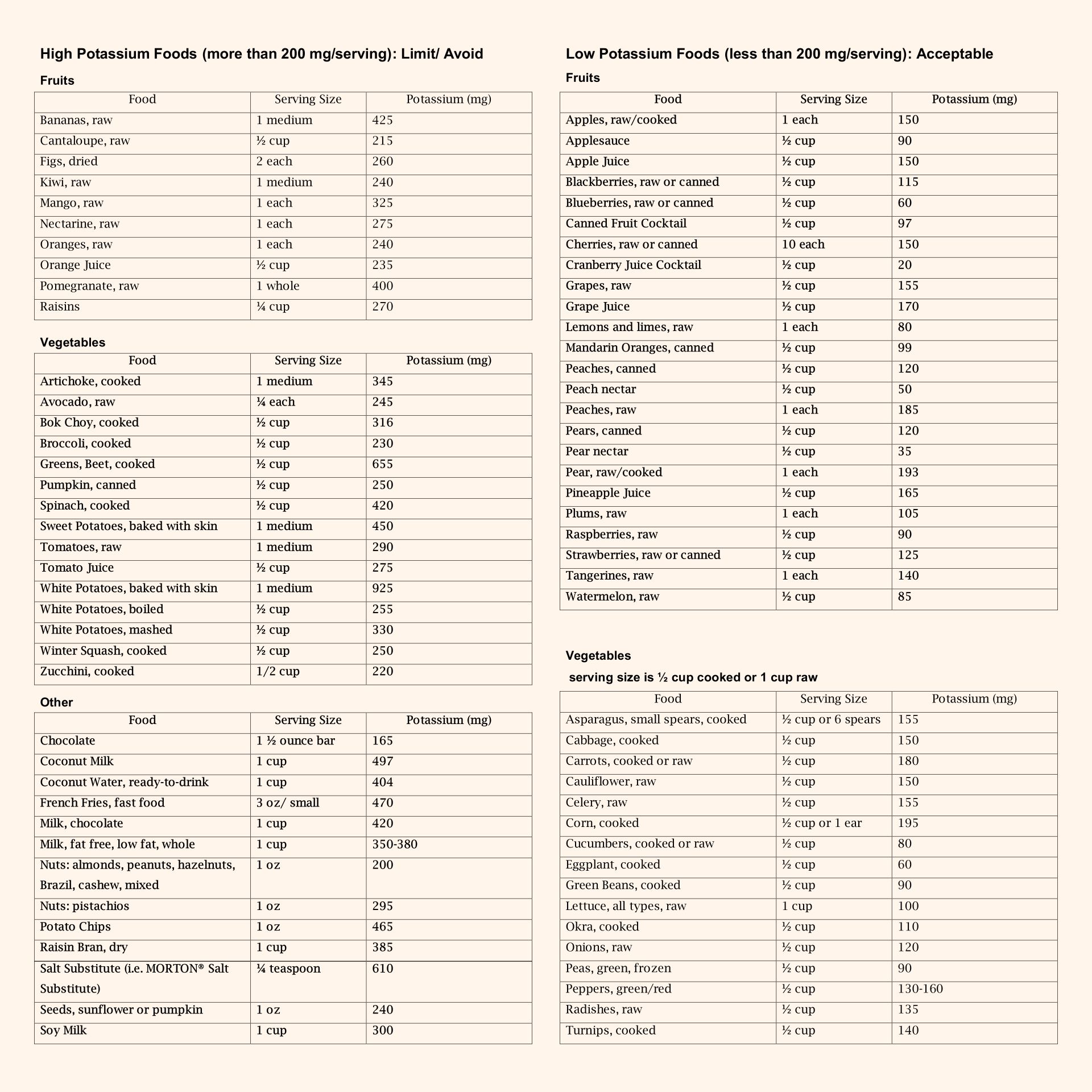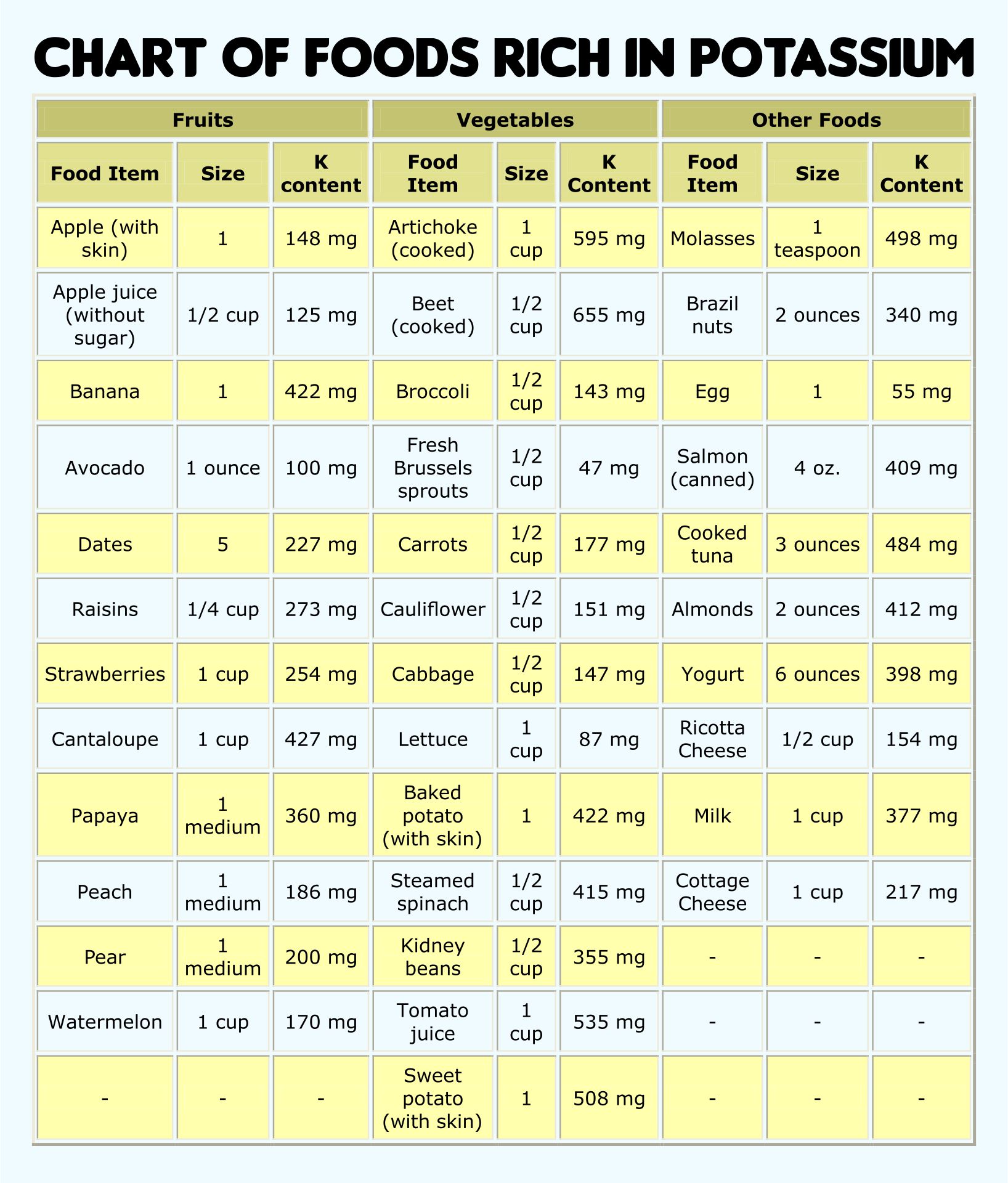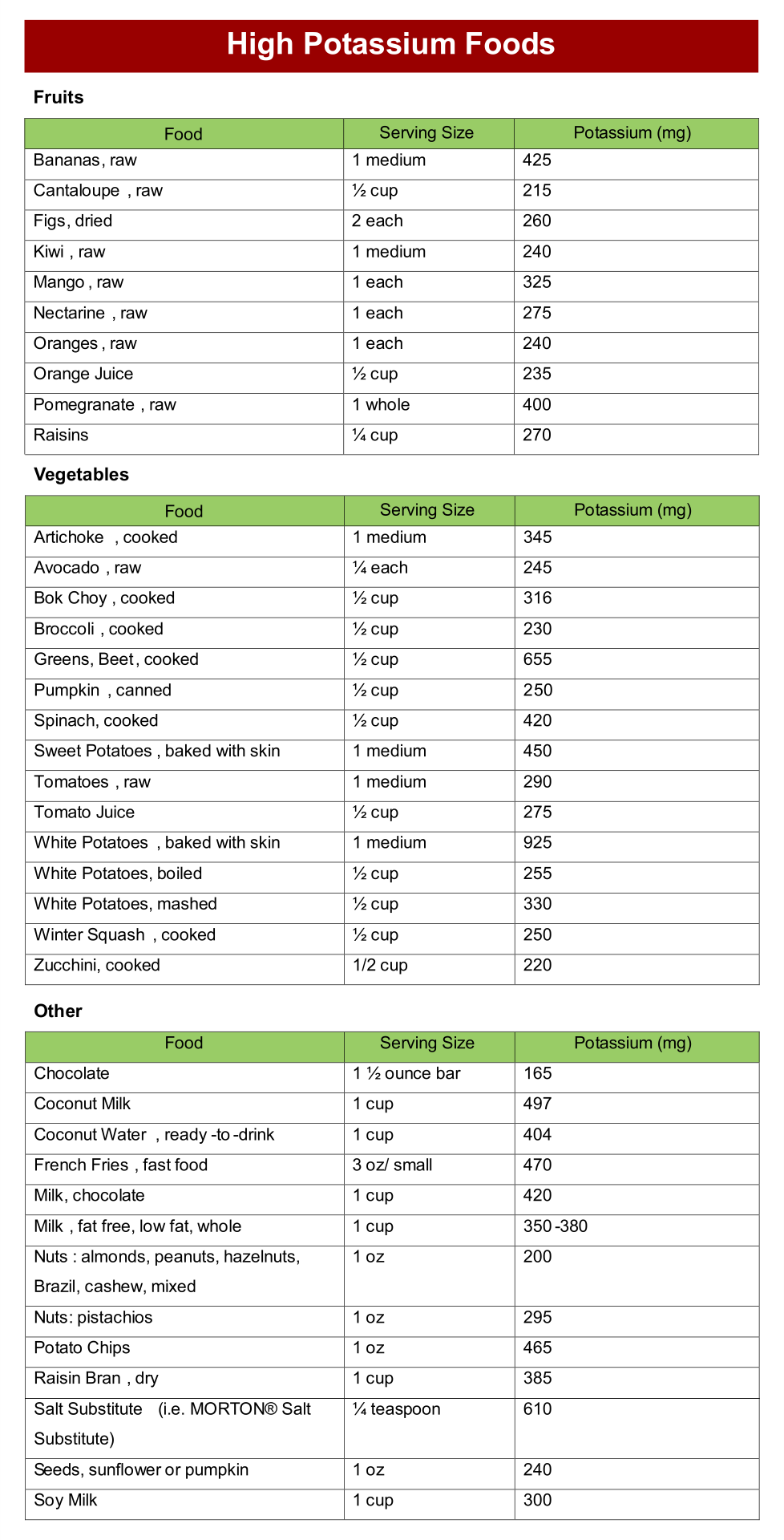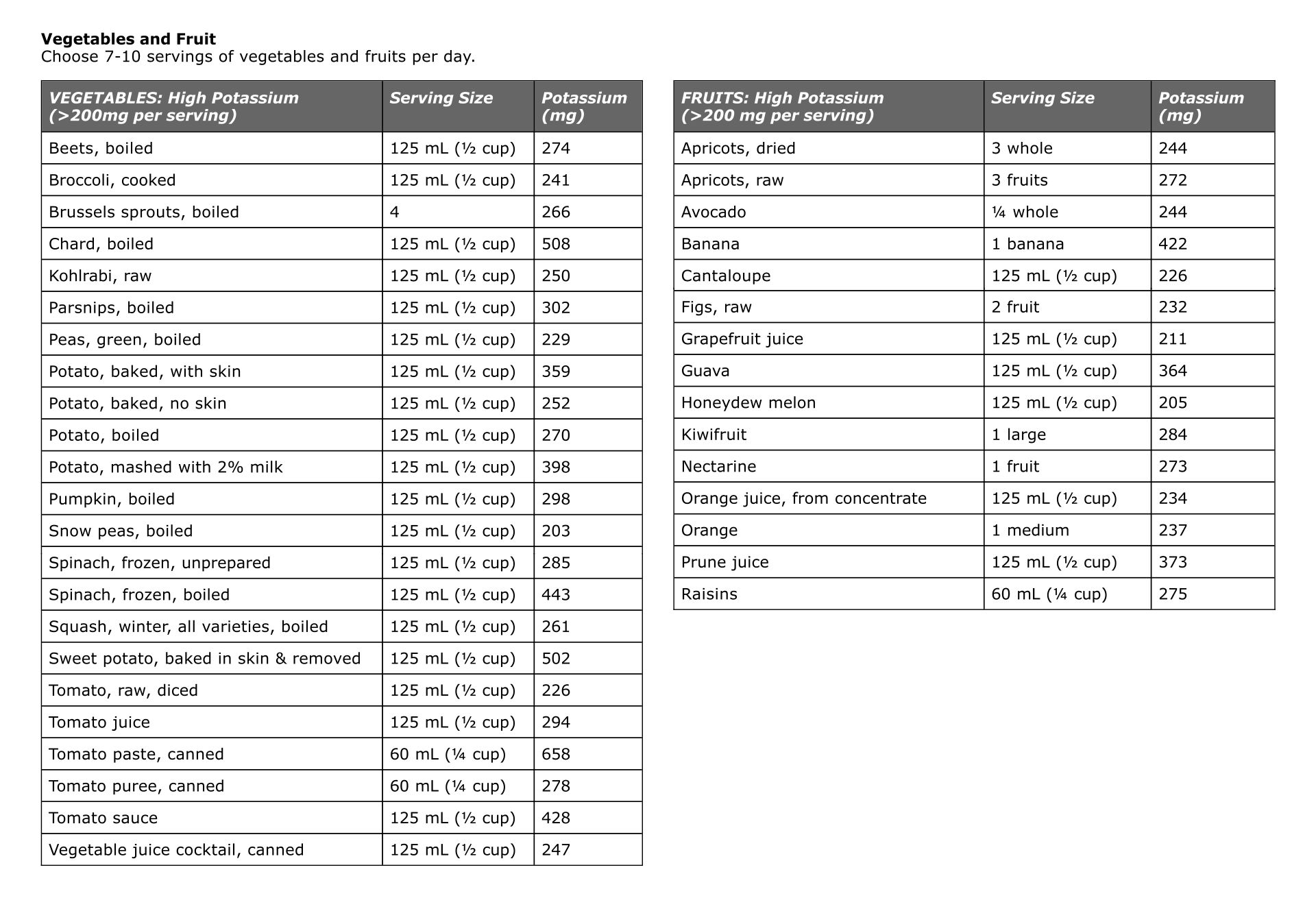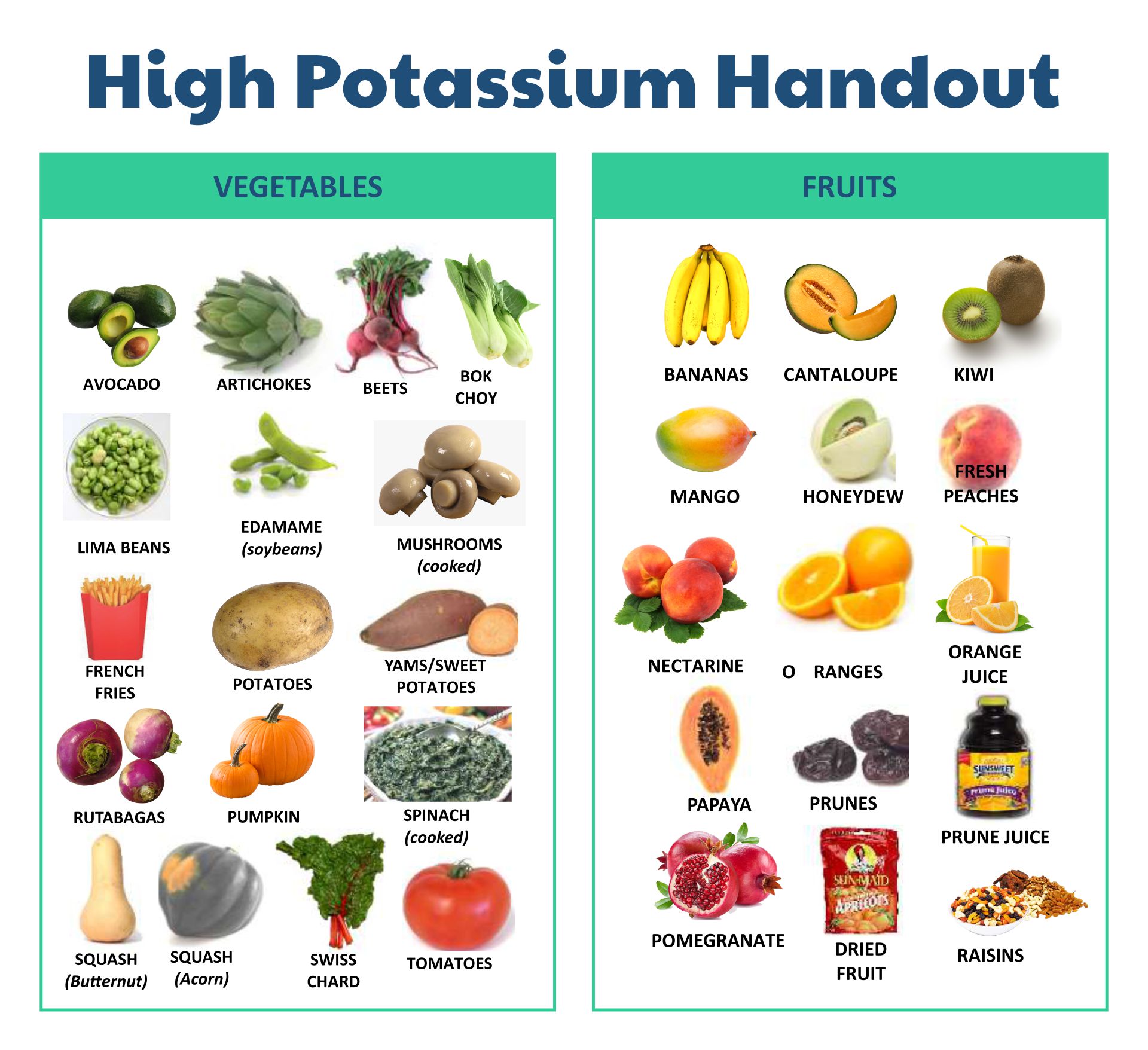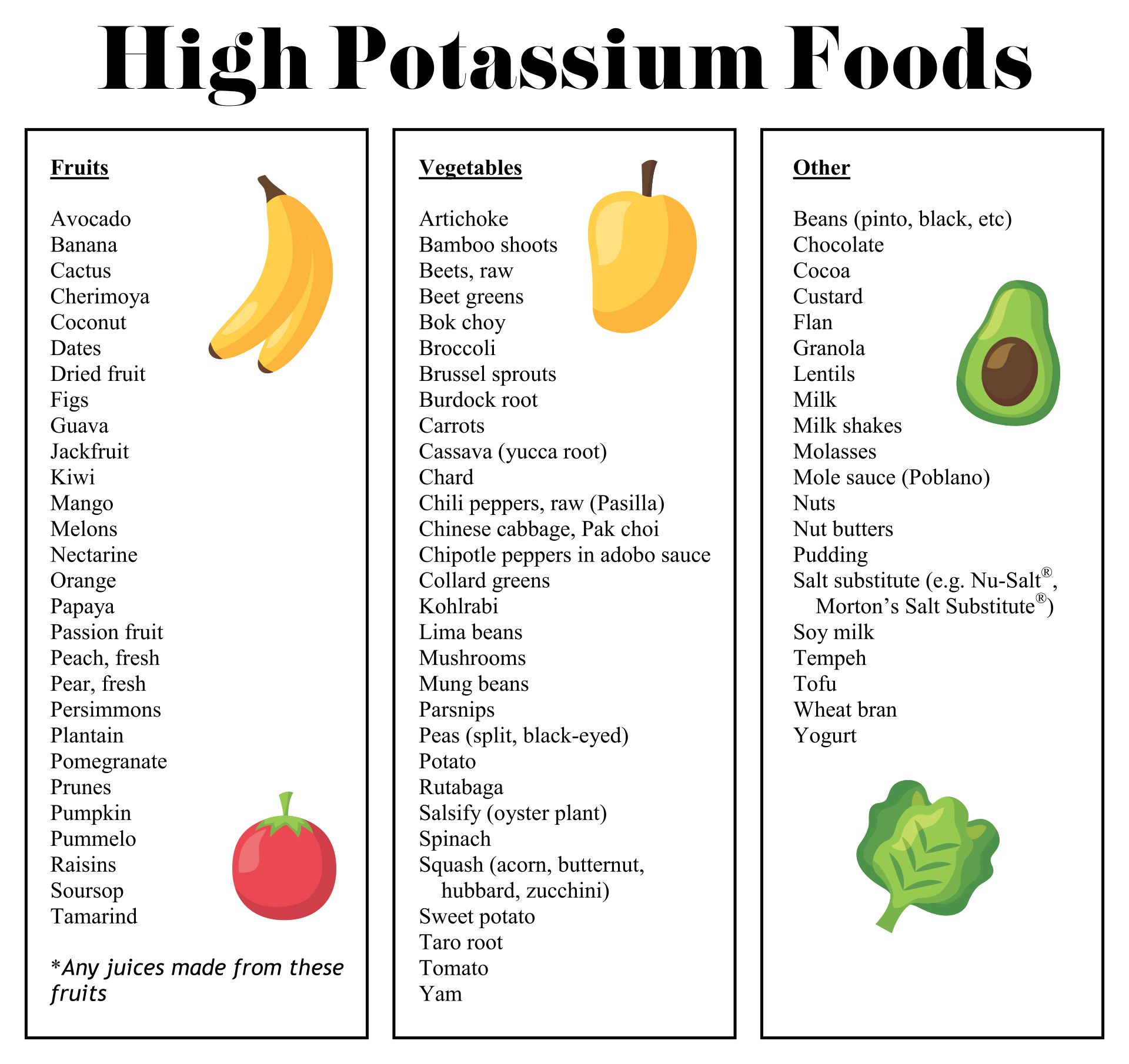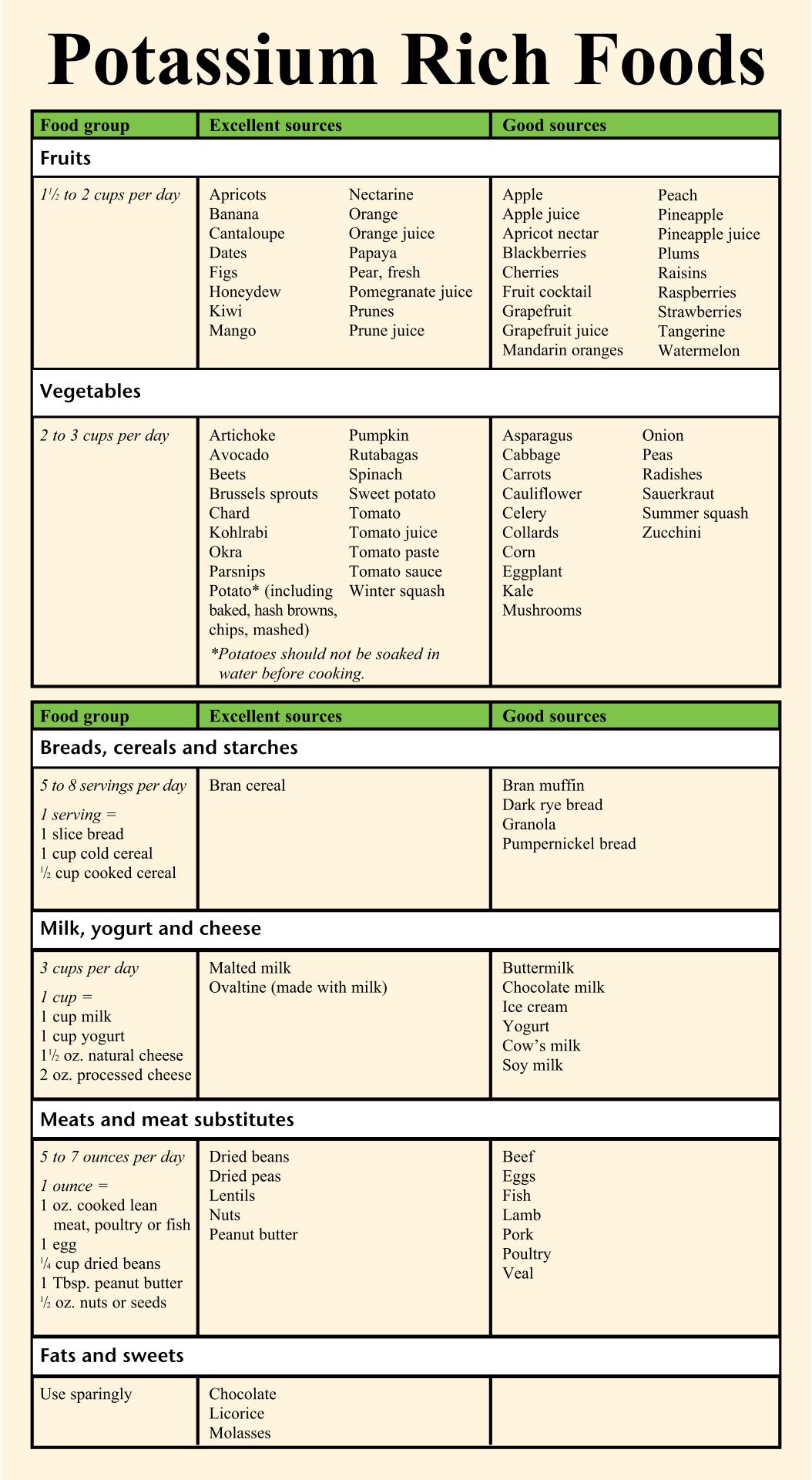 What are the symptoms of low potassium?
Yes, when we download potassium-rich foods list, we want to track our consumption of this kind of mineral so that we can control the potassium intake each day. So, we don't need to experience the adverse effect, both too much potassium or too low potassium in our body. Surely, the food list helps us to prevent the symptoms of low potassium. The symptoms of low potassium including:
Fatigue.
Muscle pain and stiffness.
Mood changes.
Hard to breathe.
Digestive problems.
Muscle cramps and spasms.
---
More printable images tagged with: