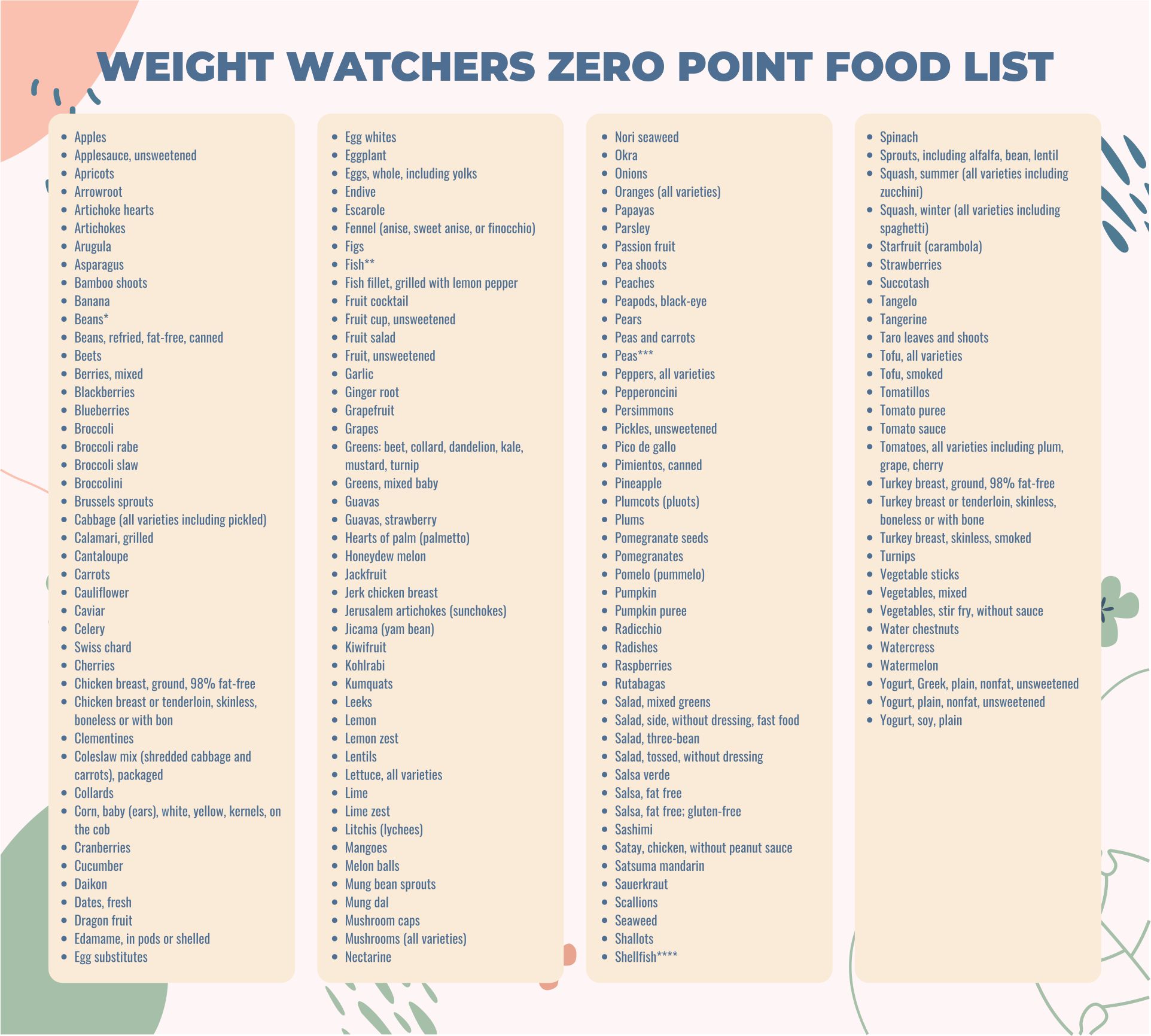 Can We Do the Weight Watchers Without Joining?
Yes! In truth, the Weight Watchers program is quite pricey and some people can't commit themselves fully to the program due to their real nutrition needs. As a result, they customize the program's highlights with their daily needs. There is a daily allowance free calculator available on the internet. Another calculator that you can rely on from the internet consists of food points and exercise calculators. You can always track your progress in your weight control notebook. Worry not, because you will be guided by people who do the same.
What Should I Put in The Weight Watchers Food List?
Basically, the Weight Watchers food list is filled with a list of foods with zero points in which that point is the measurement of success in the Weight Watchers program. You sort out vegetables, fruits, grains, and meats and make them in alphabetical order A to Z. You can start with apples, apricots, bananas, blueberries, strawberries, and watermelon for the fruit column. For the vegetable list, there are artichokes, asparagus, cabbage, carrot, seaweed, spinach, and so on. The grains include oats, rice, and so forth. The meat is usually written as protein in which consists of bluefish, cod, eggs, tofu, and such.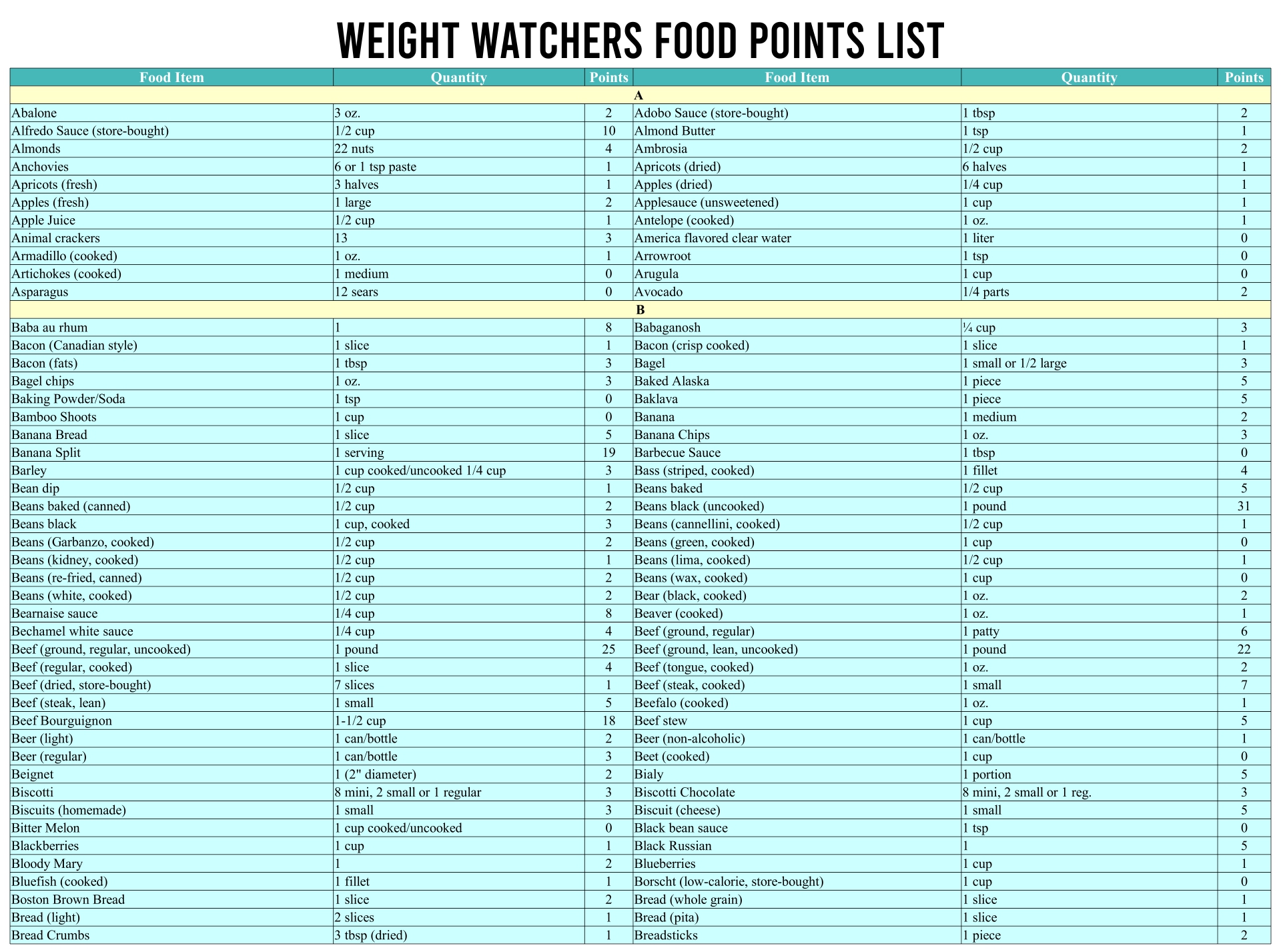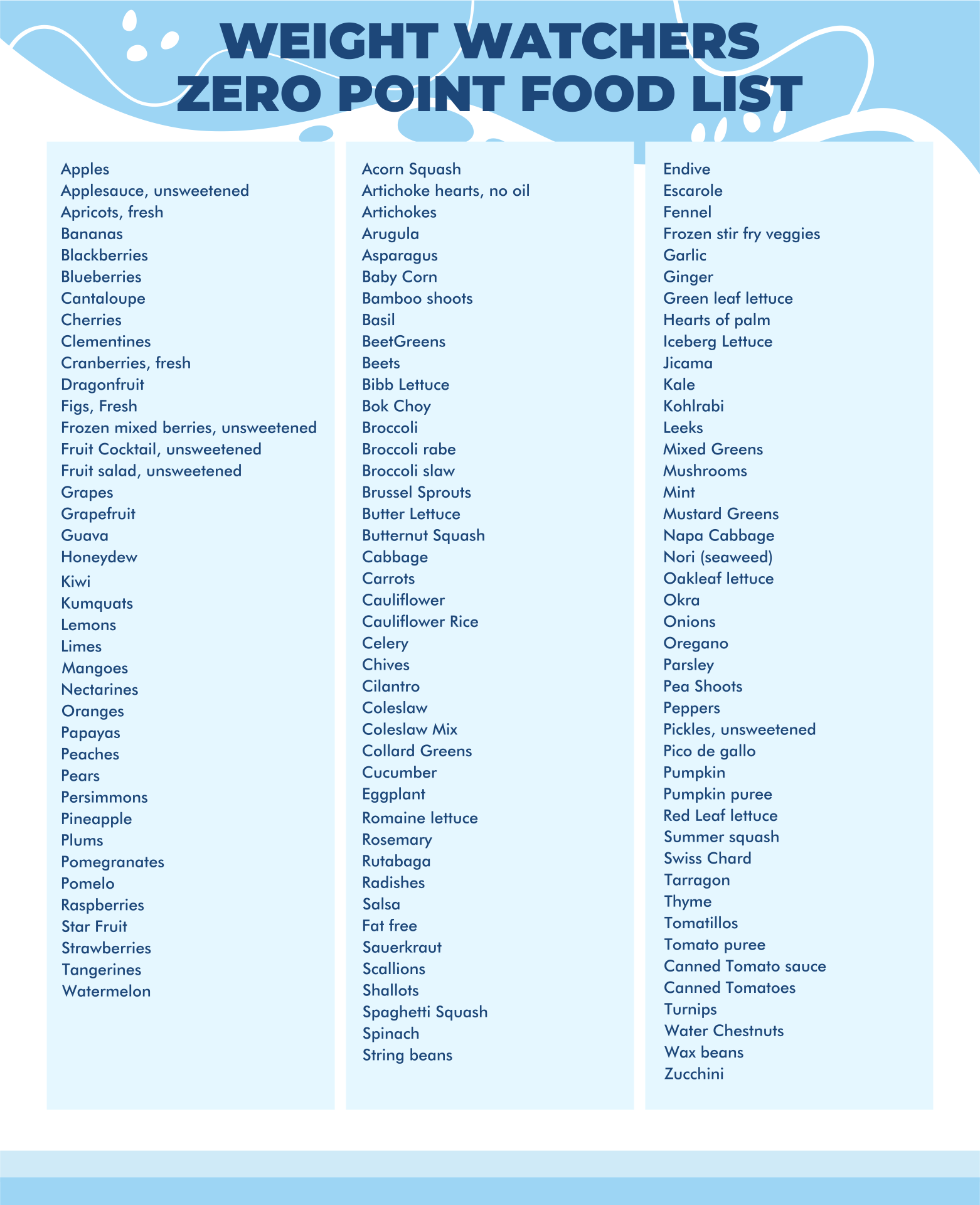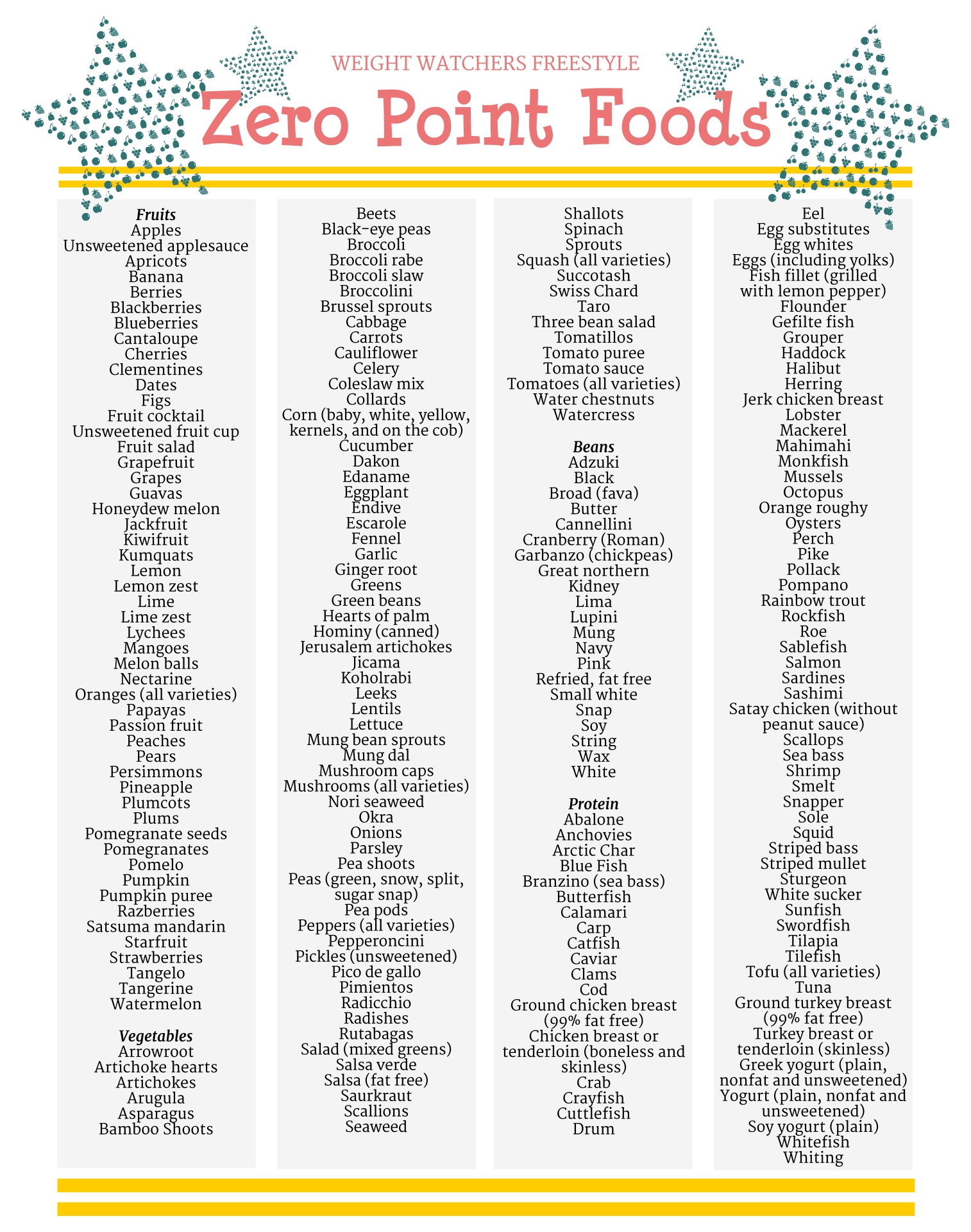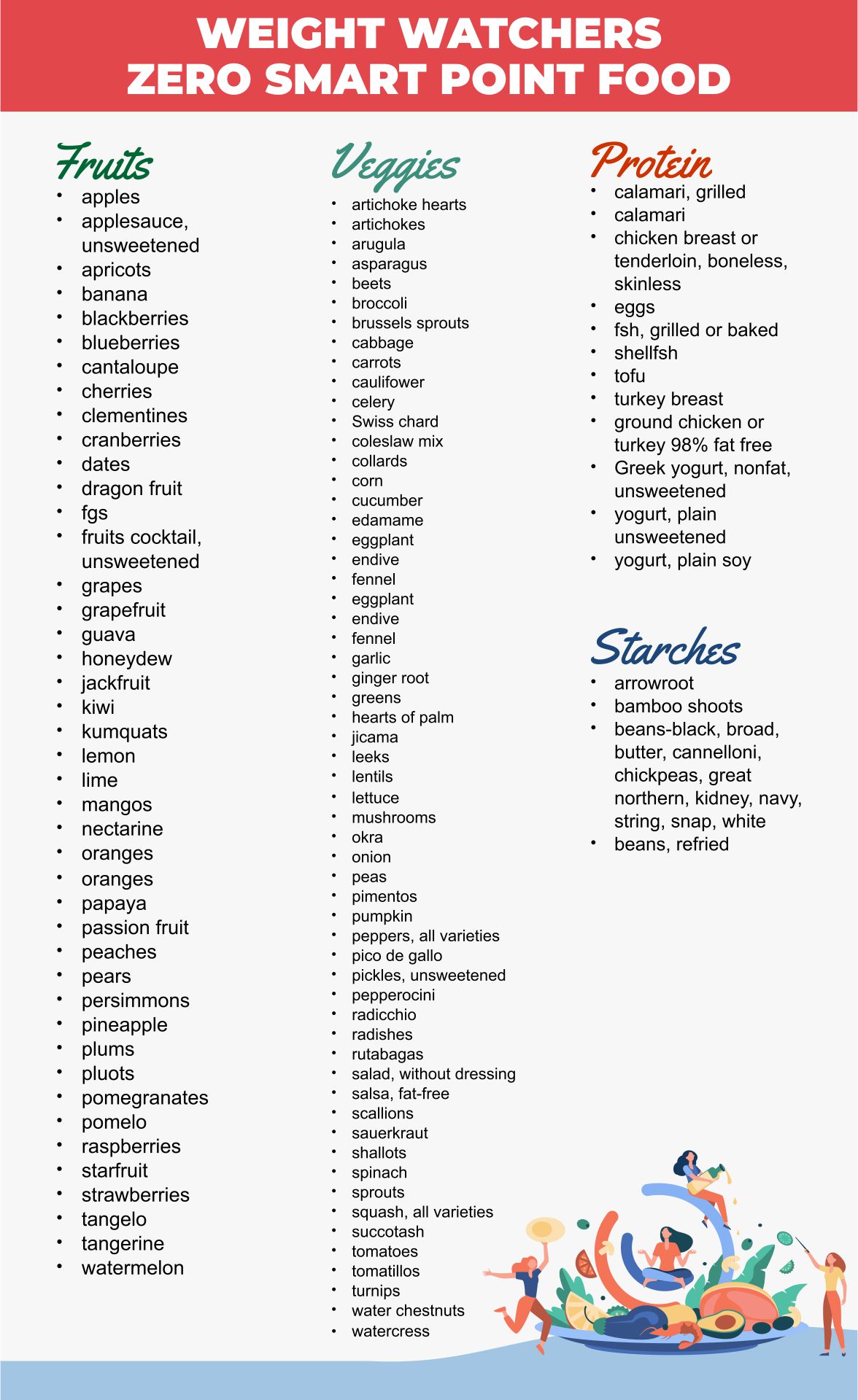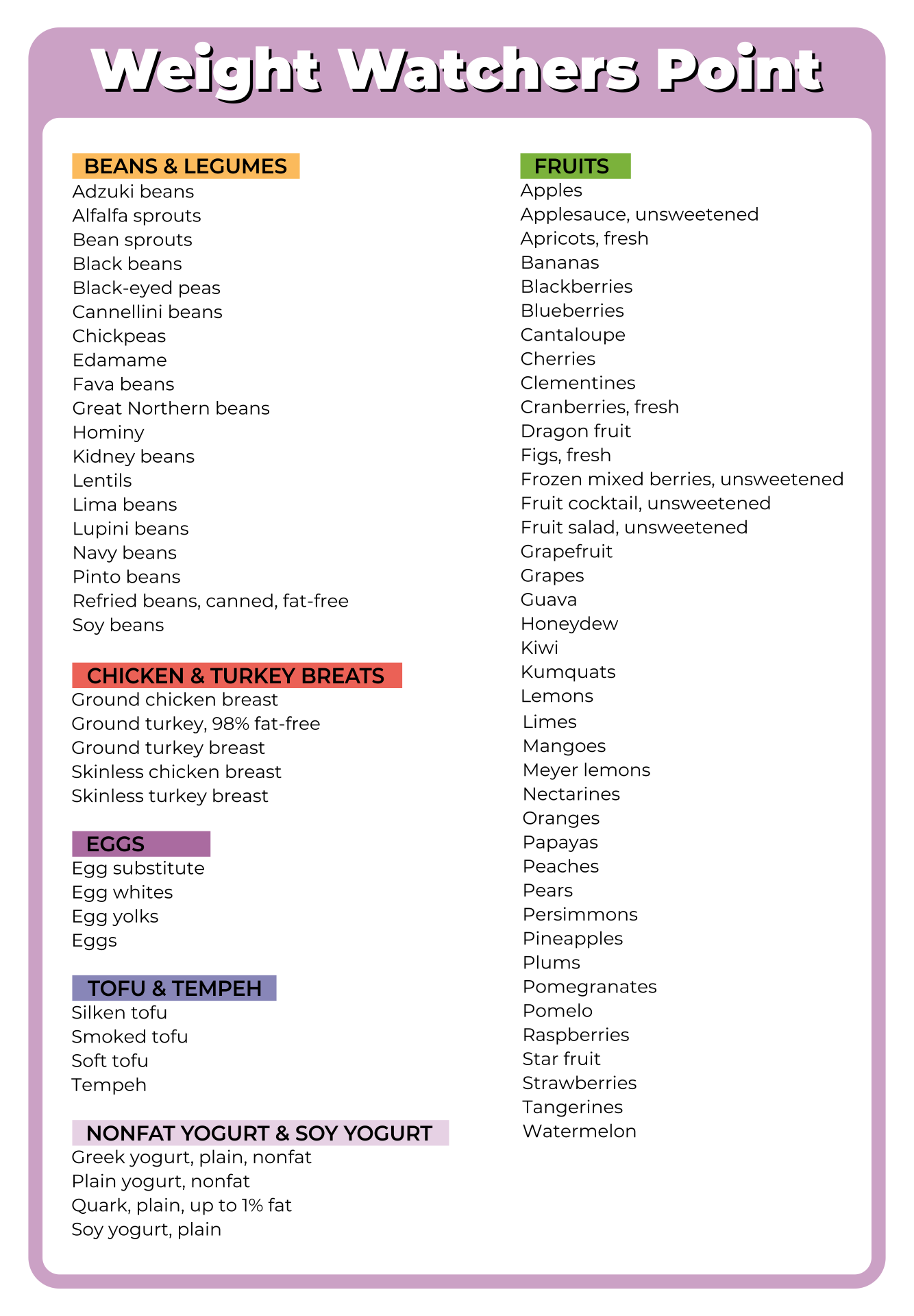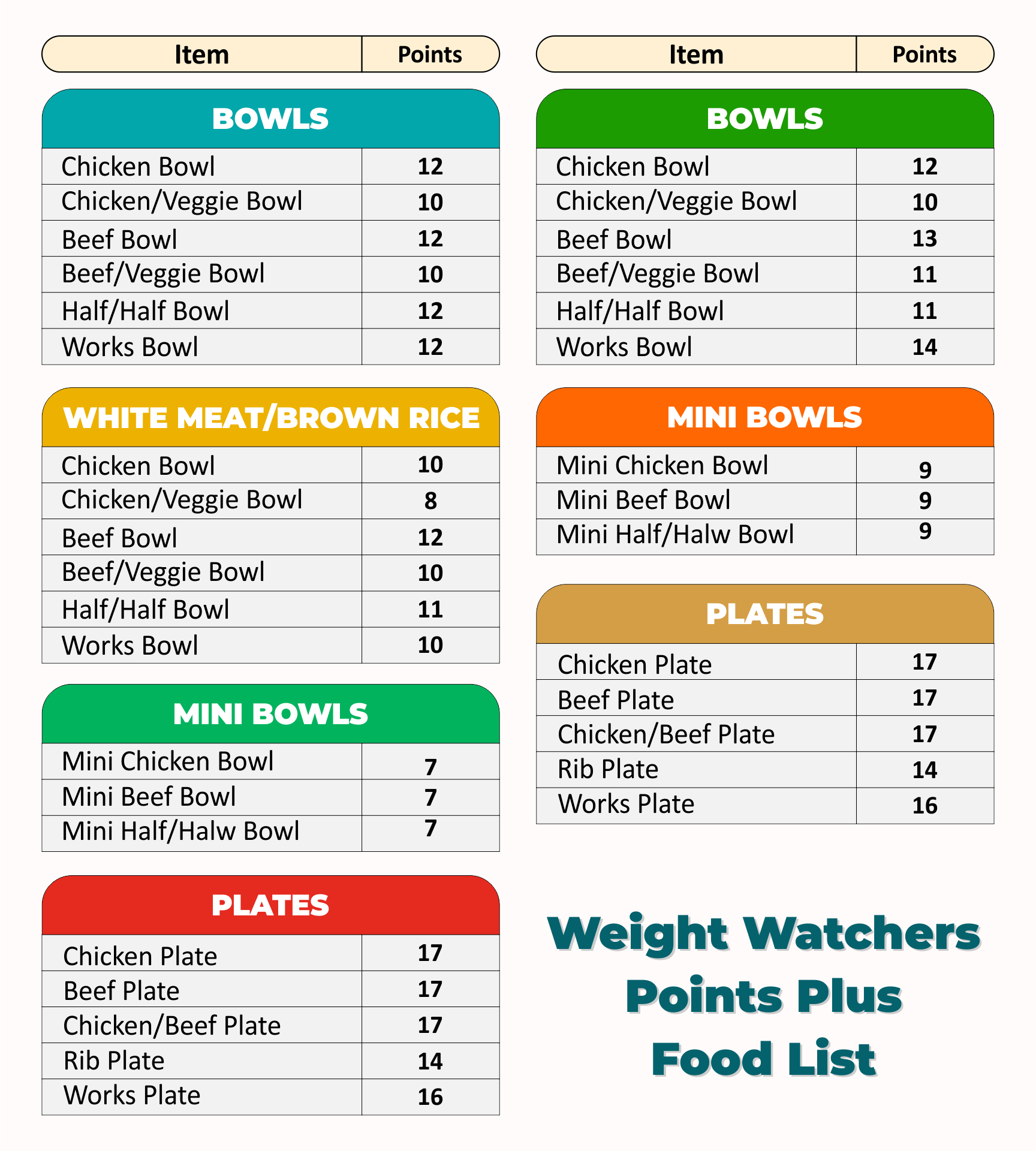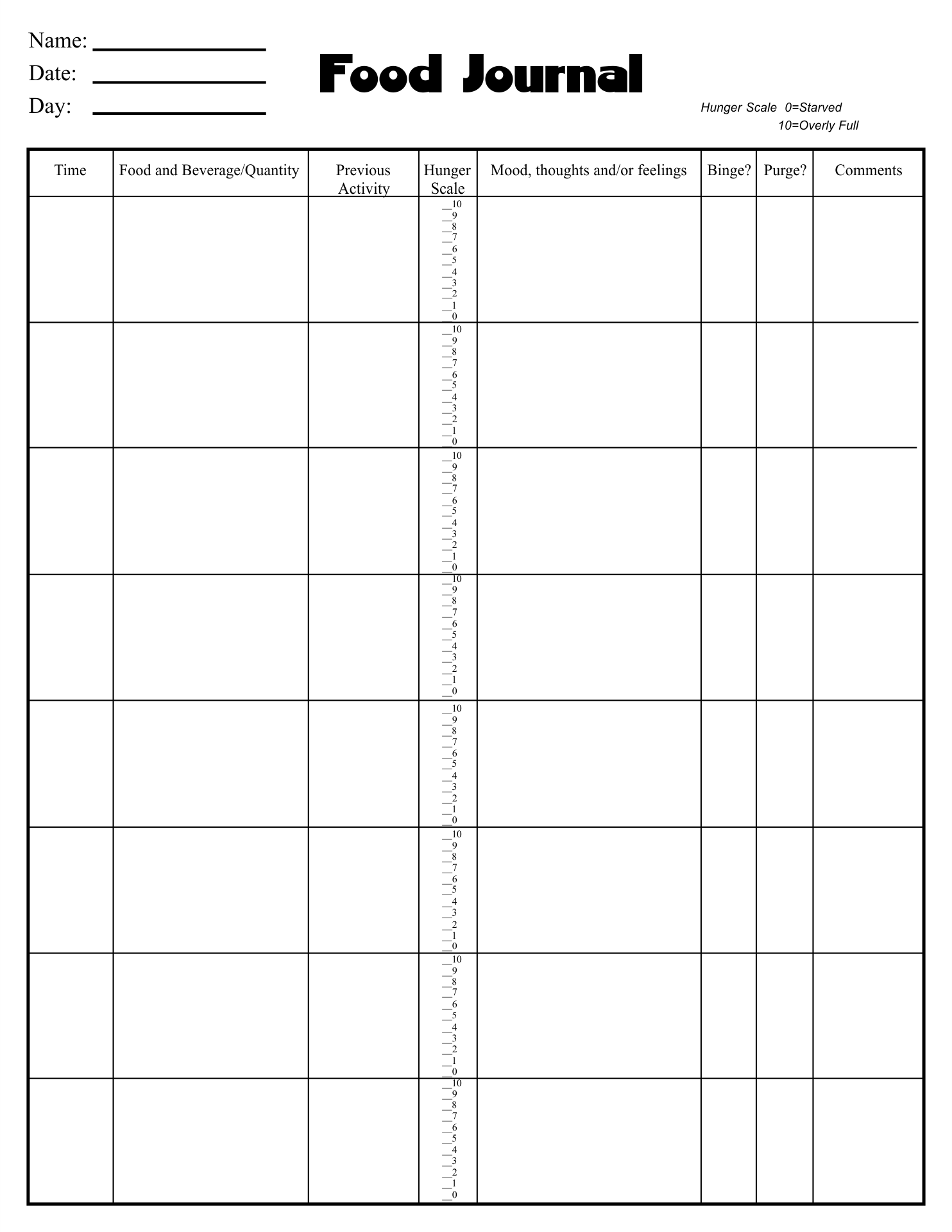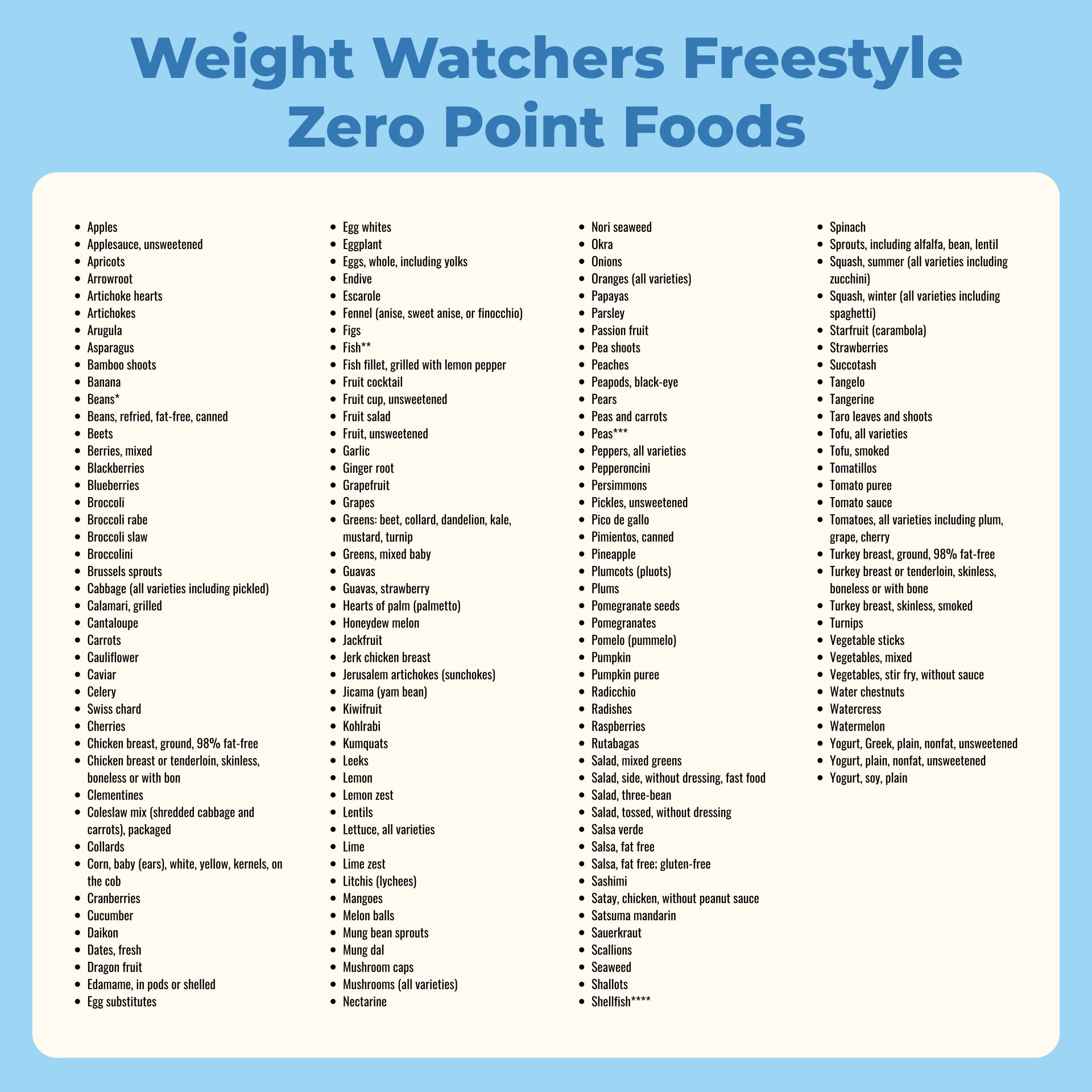 Can We Customize Weight Watchers Food List?
Of course! You can always customize the Weight Watchers food list. For those who follow the free program, you can suit the plan with your needs. Some people also edit the list by sorting it out with the alphabet order. Also, you will update the food list once you have lost some weight and got older. Not every zero points ingredients are available in all country around the world. In doing so, you must customize the food list based on what is available in the local markets.
What Are Purple Plan Zero Points Foods?
Purple plan zero points foods are the list of foods that consist of healthy carbs like oats, whole wheat, and grains. You can include rolled oats, whole grain pasta, low-cal rice, quinoa, barley, potatoes, and sweet potatoes. There are still green and blue zero points foods. For the zero points foods on the green, it has non-starchy fruits and vegetables. While for the zero points foods on blue, it includes all plant-based and animal-based proteins, fruits, and vegetables. Here, you can have sweet corn and peas. The purple and blue ones always complement each other.
---
More printable images tagged with: