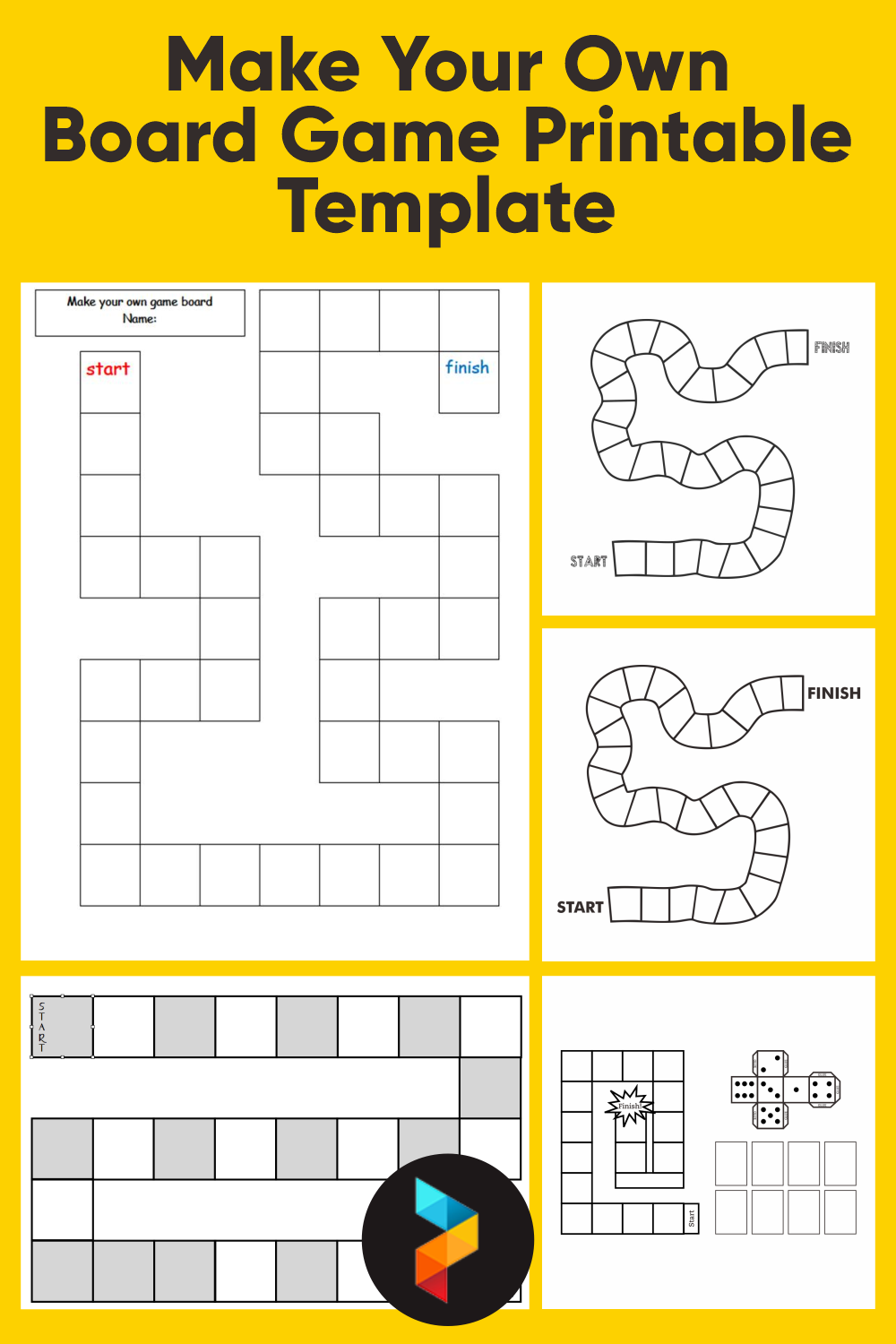 Make Your Own Board Game Printable Template
Is it possible to make your own board game?
Yes, it is possible for us to make our own board game. Just so you know that you will find a lot of helps on the Internet to make it. So, don't be worry! However, to make our own board game, we need to know all the materials we need to make it such as board game template, dice, etc. We know that board game in real sometimes isn't cheap. We need extra money to buy it, especially to buy the original board game. But, don't be sad, because we can make it ourselves.
How to make your own board game?
It's a long story. But, to make it easier and simpler, we make seven short steps to help you make your own board game. What is that? How to make it? Well, easy my friend, take a look on this post below!
1. Pick a theme
We know there are many board games in the world from Monopoly, Game of Life, Halloween, and more. There are large numbers of it, even though we know that basically it has the same method to play. If you want to make your own board game, the first thing you should do is picking a theme. Is that Monopoly, Game of Life, or others?
2. Sketch it out
To realize your ideas, you need to sketch it out. Make a sketch where you figures out the look and also the rules of the game. This is the basic step you should do to craft your own board game.
3. Build the board
You need a board to play this game. So, you should build it if you want to make your own. It's not as difficult as it seems though. You just need to follow three steps. First, draw it out. This point is basically same like the point of sketch it out. You need to figures out what the board game looks like by drawing it. You can use cardboard or paper and design it as you like. Second, print it out. And third, machine it out to make it perfect.
4. Make your pawn
Now, what things you will use as your pawn? Our advice is use the pawn from the old board game that you already have. If you don't have it, ask your friends, maybe they have it and wants to help you.
5. Make your dice
You can buy dice at toy store or you can make it yourselves by printing it in 3D. It's quite difficult and expensive maybe. But, it's all depends on you.
6. Write your own cards
The next thing is writing your own cards. Get some helps on the Internet, if you find it difficult.
7. Wrap it up!
Now, let's try it for the first time! Is that ready to play or still need another materials?
Is it possible to sell things on Canva that you make?
At Canva, they create templates for their users. However, they also welcome people who would like to create and sell their own Canva-made designs as templates that others can use on their platform. This means that, while it is not possible to resell the templates that they have created, you can create your own templates to sell to other Canva users.
Who invented the first printing machine? Gutenberg Johannes.
Created in China, the printing press revolutionized society before being further developed by Johannes Gutenberg and his invention of the Gutenberg press in Europe in the 15th century.
What's a PDF that's printable?
Printables are digital products delivered as a PDF file to you. You can then print a file from your home computer and printer after opening the PDF file. Many of website's goods come in a printed version that can be deliver to you in both version.
Are lithographs worth anything?
An original piece of a famous artist's work of art is expensive. A lithograph print is more affordable, but it still carries a tag of exclusivity, quality and value, as there will almost definitely not be many copies. It is not a reproduction and higher prices for the original lithograph are potentially required.