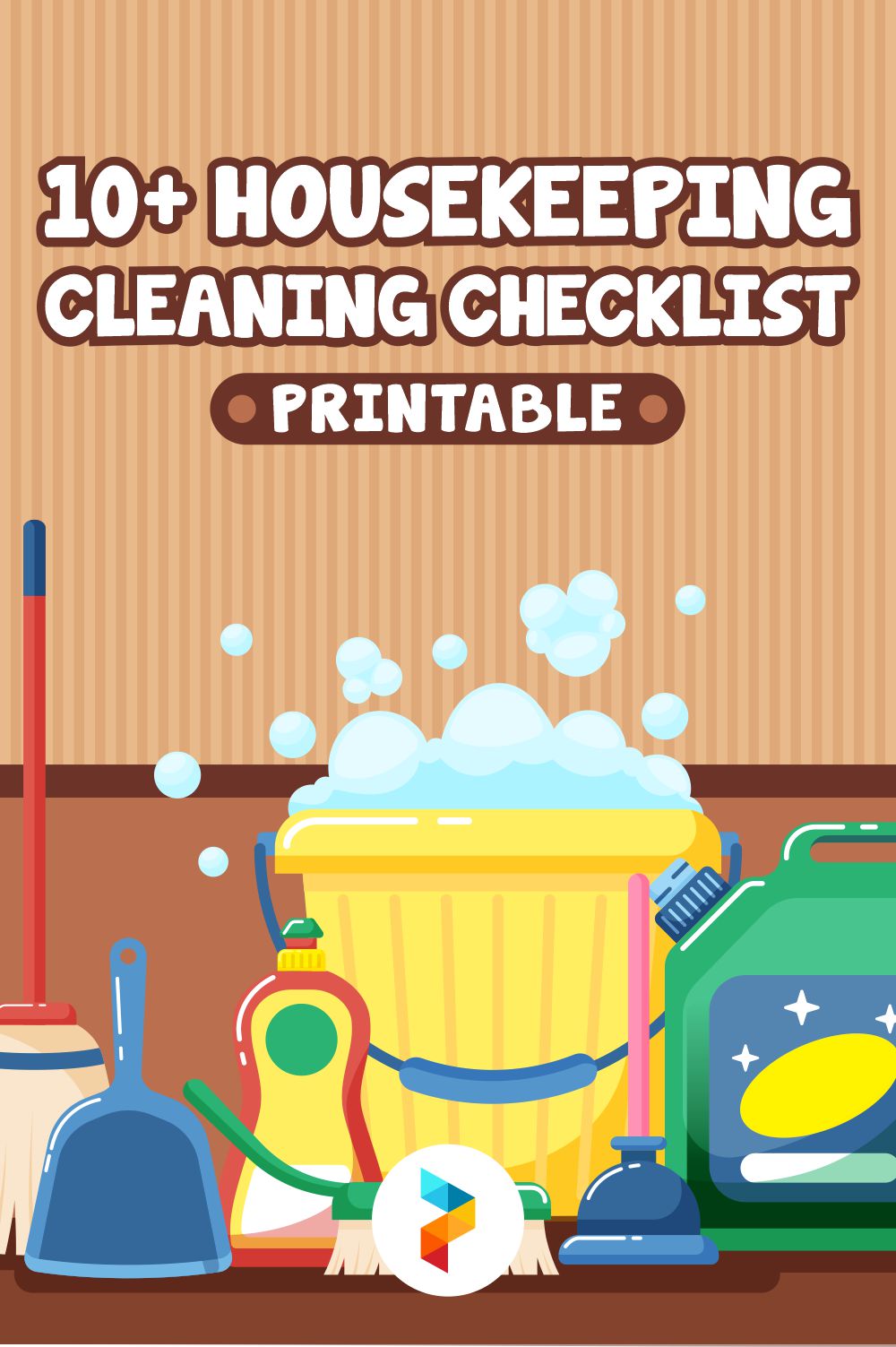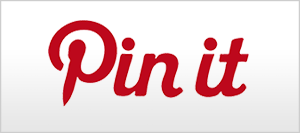 Housekeeping Cleaning Checklist Printable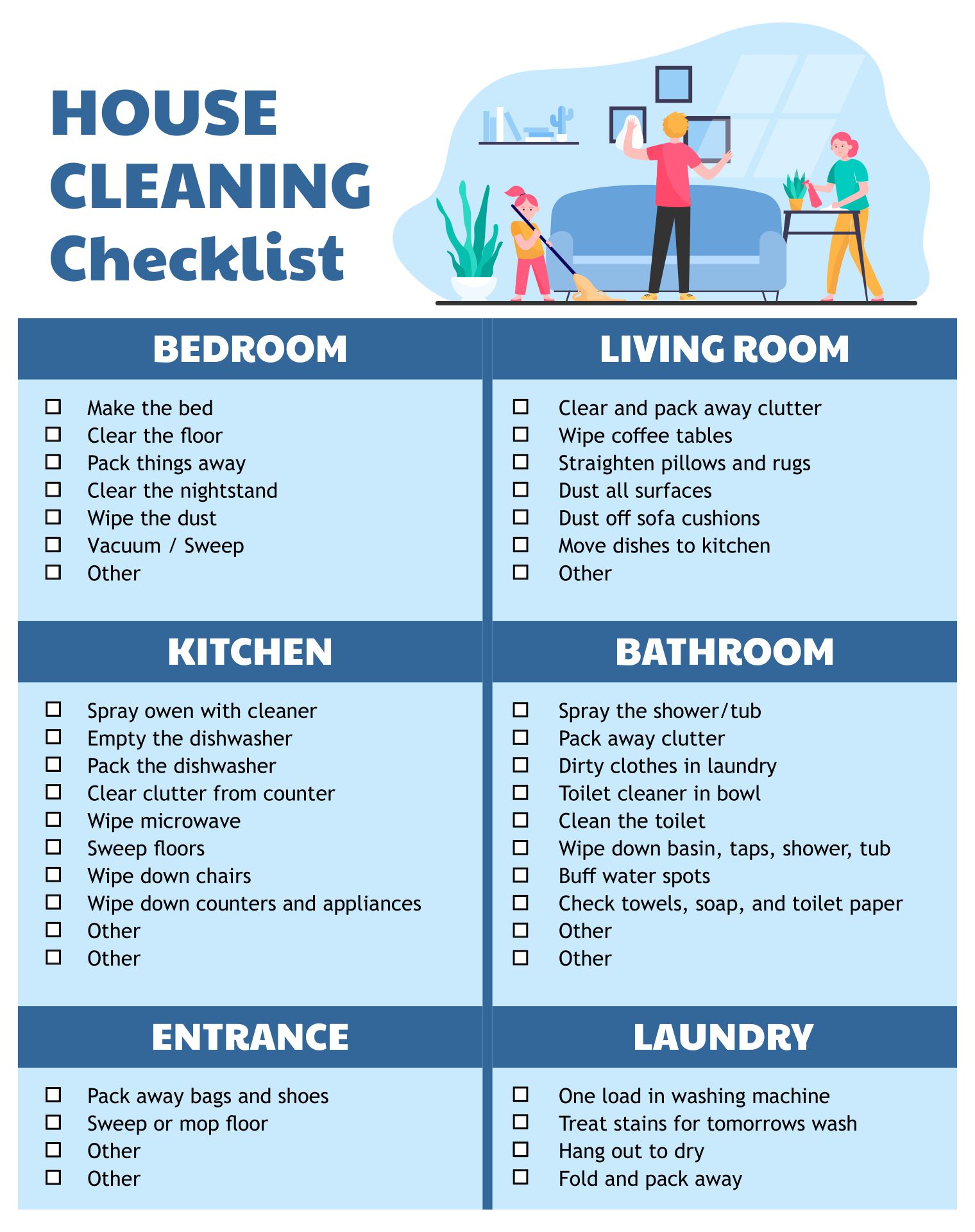 Why Do We Need to Do Regular House Cleaning?
There are several main reasons why regular house cleaning examination is important. These reasons are as follows.
Cleaning the house regularly is important to do so there is no spread of germs in the house. Therefore, you must keep your house clean so all family members are protected from various diseases. The trick is to clean all areas and vacuum the carpet.


The pests are insects and mice. They really like to be in a dirty environment. All these types of animals can also spread various types of diseases. So, cleaning the house regularly will be able to prevent pests.


Another reason why you should clean your house regularly is to reduce allergies. Allergies can occur due to the dust that has accumulated in an area. Therefore, you should clean every corner of the house from dust once a week.


By cleaning the house regularly, the house will also look tidier. That's because there is no trash in the house. So, collect trash in one place and throw it away every day.


It can also prevent stress. Yes, stress is also related to a dirty atmosphere. So, you can feel calm if the area around you is clean and tidy. Therefore, clean the house regularly to feel calmer and happier.


Another reason is a clean house will help you to be organized. You will know all the objects in the house. So, you will easily find these items when you want to use them.
What are Tips for Cleaning the House Properly?
You can do some easy ways to clean the house. Here are some tips for cleaning the house properly.
First, you can use a storage box for items. With these storage boxes, the house is not only clean but also tidy.


Incorporate an oil diffuser into your cleaning routine. It not only adds a pleasant aroma to your home, but it also purifies and moistens the air, creating a healthier environment. Some oils, such as tea tree and eucalyptus, have antimicrobial properties that can help kill airborne bacteria and viruses.
Do the double cleansing technique when cleaning the house. An example is sweeping the floor and then using a vacuum cleaner to make sure the floor is completely clean of dust.


Don't clean several rooms at the same time. Most people often sweep the bedroom and living room at one time. Even though this is faster, it can cause dust to remain in the room. So, clean one room first by sweeping, using a vacuum cleaner, and mopping. When one room is finished, move on to another.


If you want house cleaning activities to be easier, you need to apply the in-out concept. So, every time one item is brought into the house, another item must be removed.


Use practical cleaning tools so it doesn't take you long to clean the house. An example is a vacuum cleaner or a rotary mop.


Keep a housekeeping cleaning checklist to manage your task. Do room cleaning on different days. For example, cleaning the bedroom on Monday, cleaning the bathroom on Tuesday, and cleaning the living room on Wednesday.


Make a schedule for cleaning the house every day. When you are lazy, you have to keep trying to do these activities. If you put off the activity, you will not do it at all. Therefore, make cleaning activities a daily routine.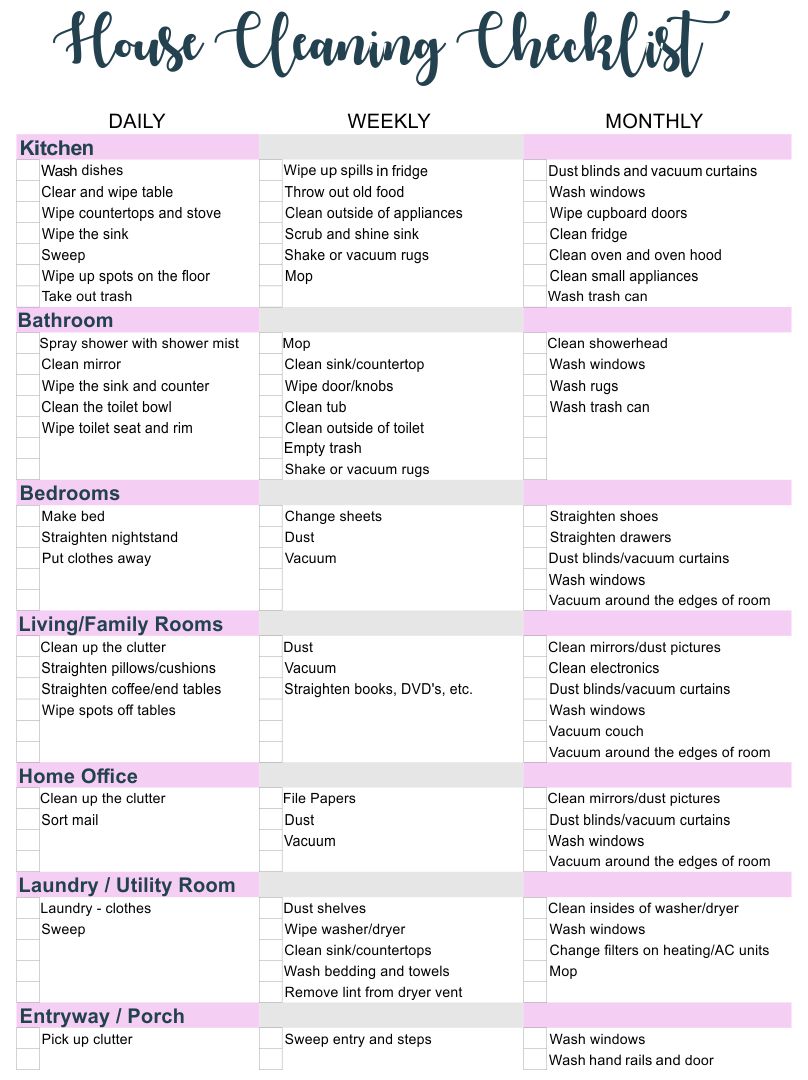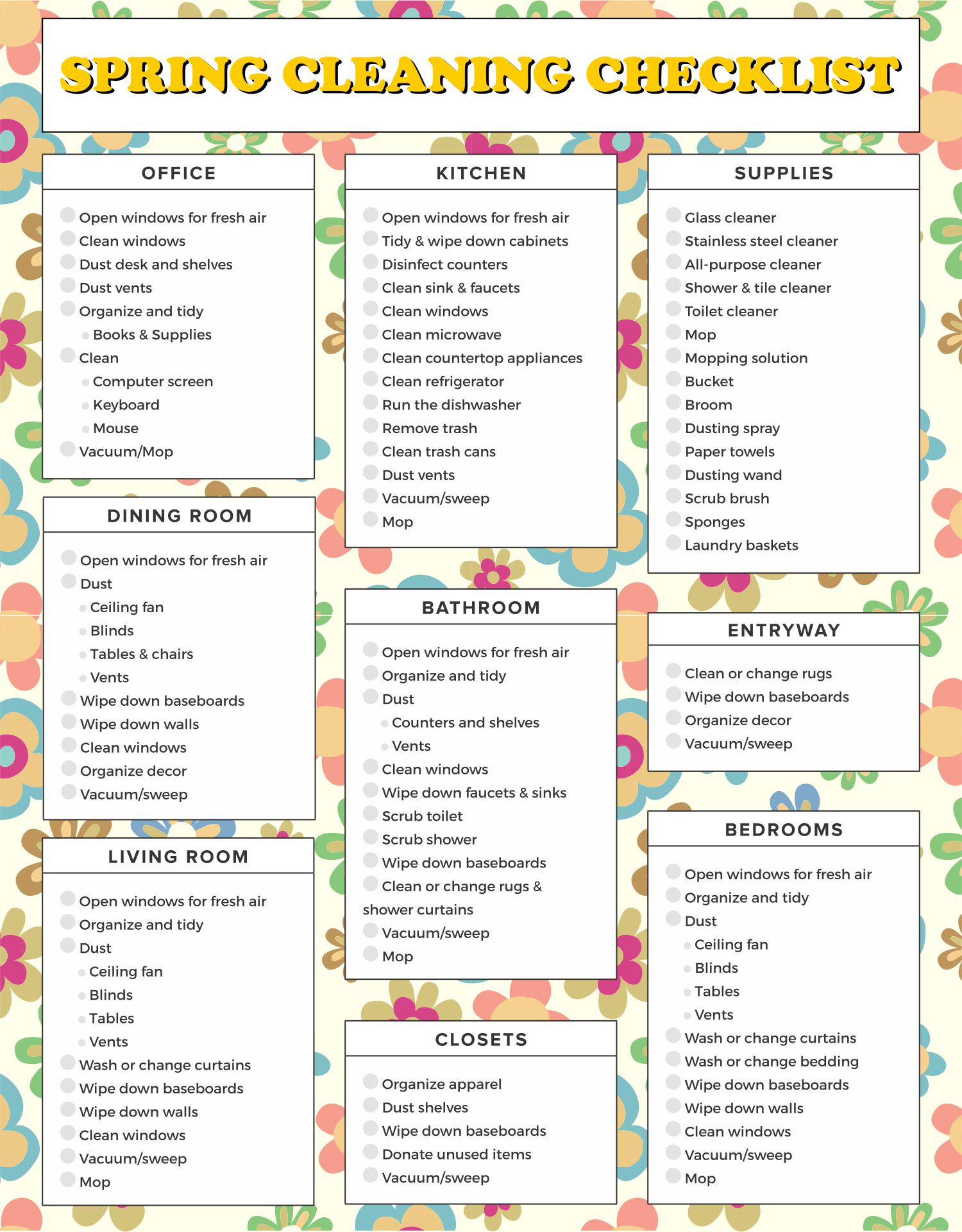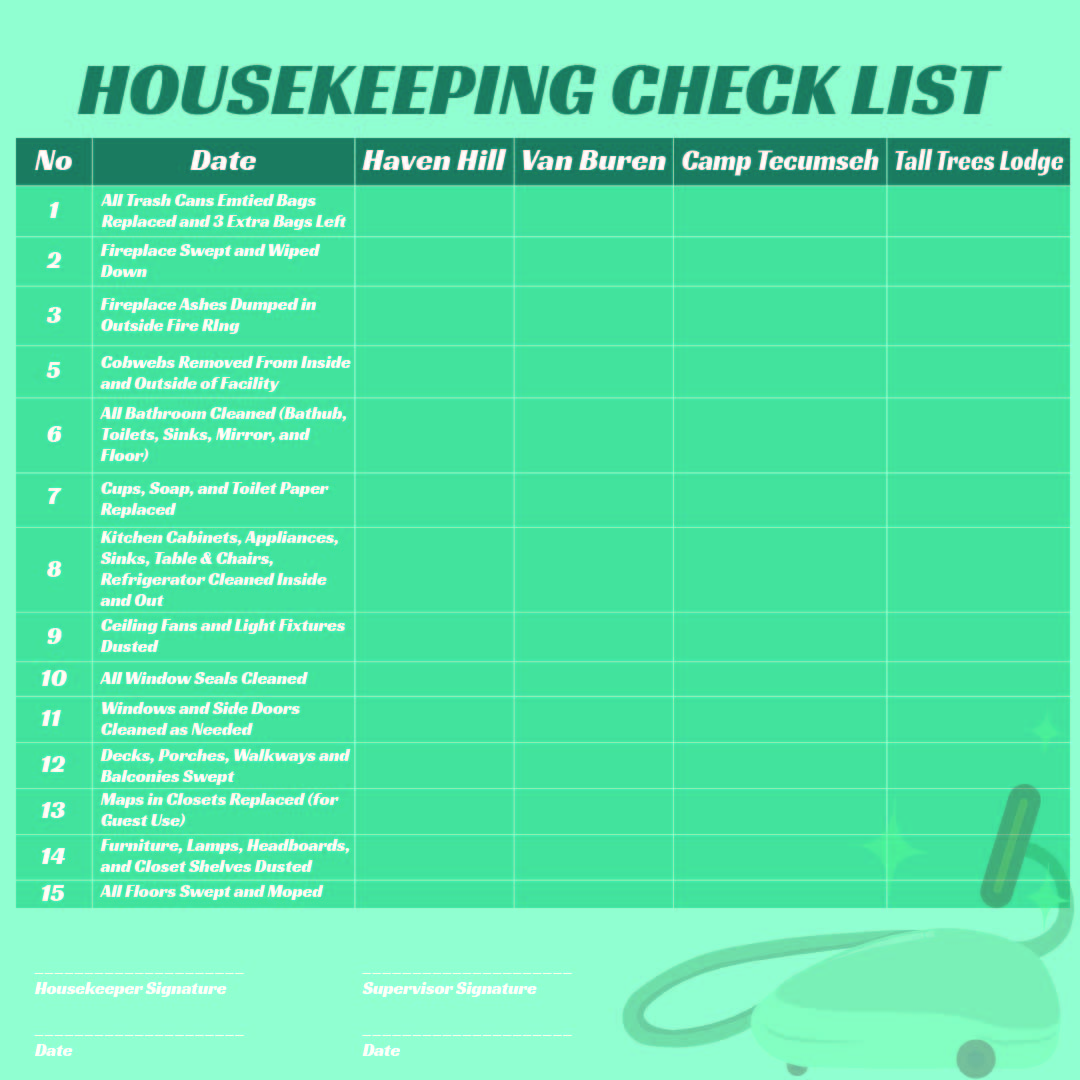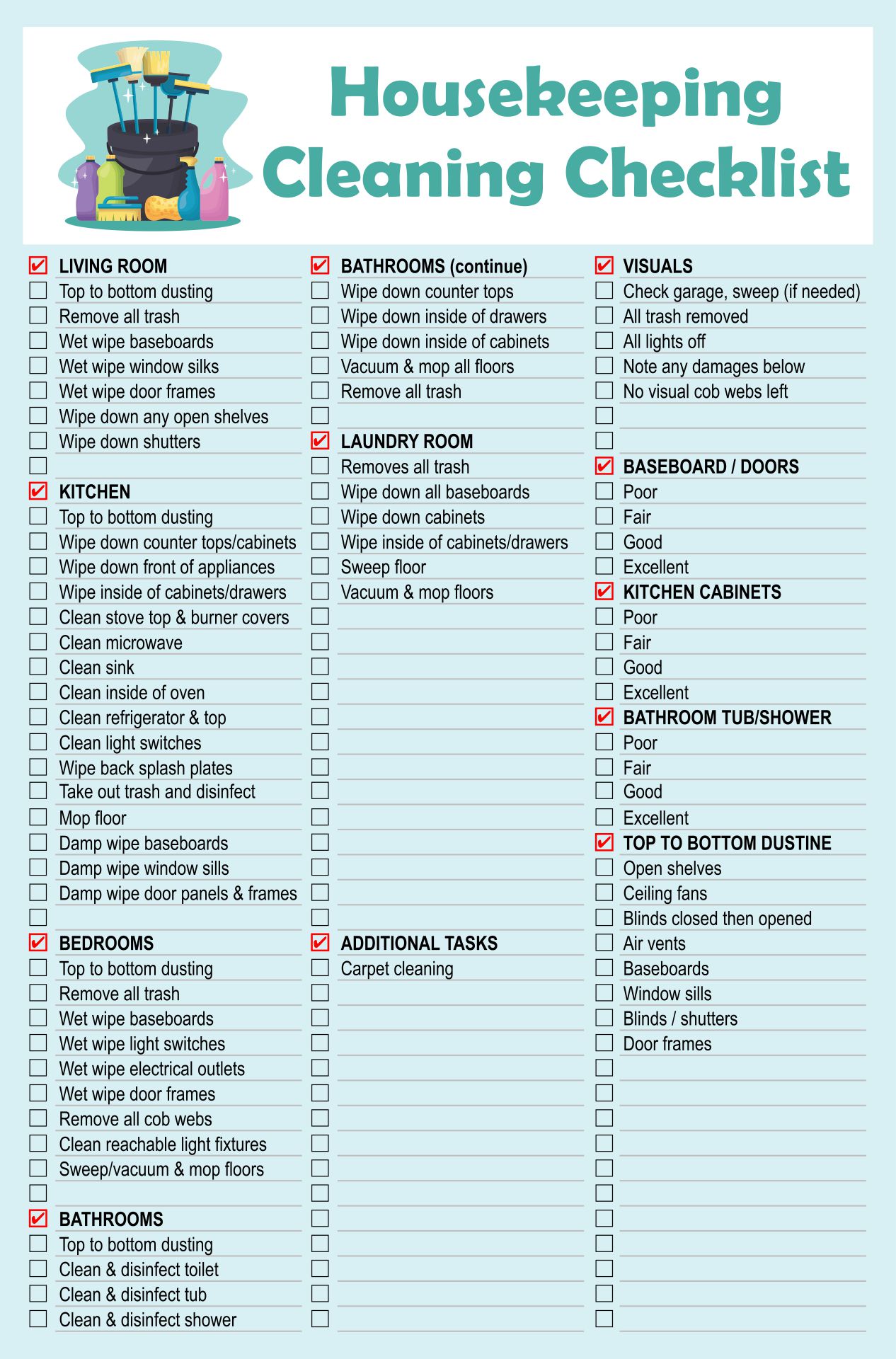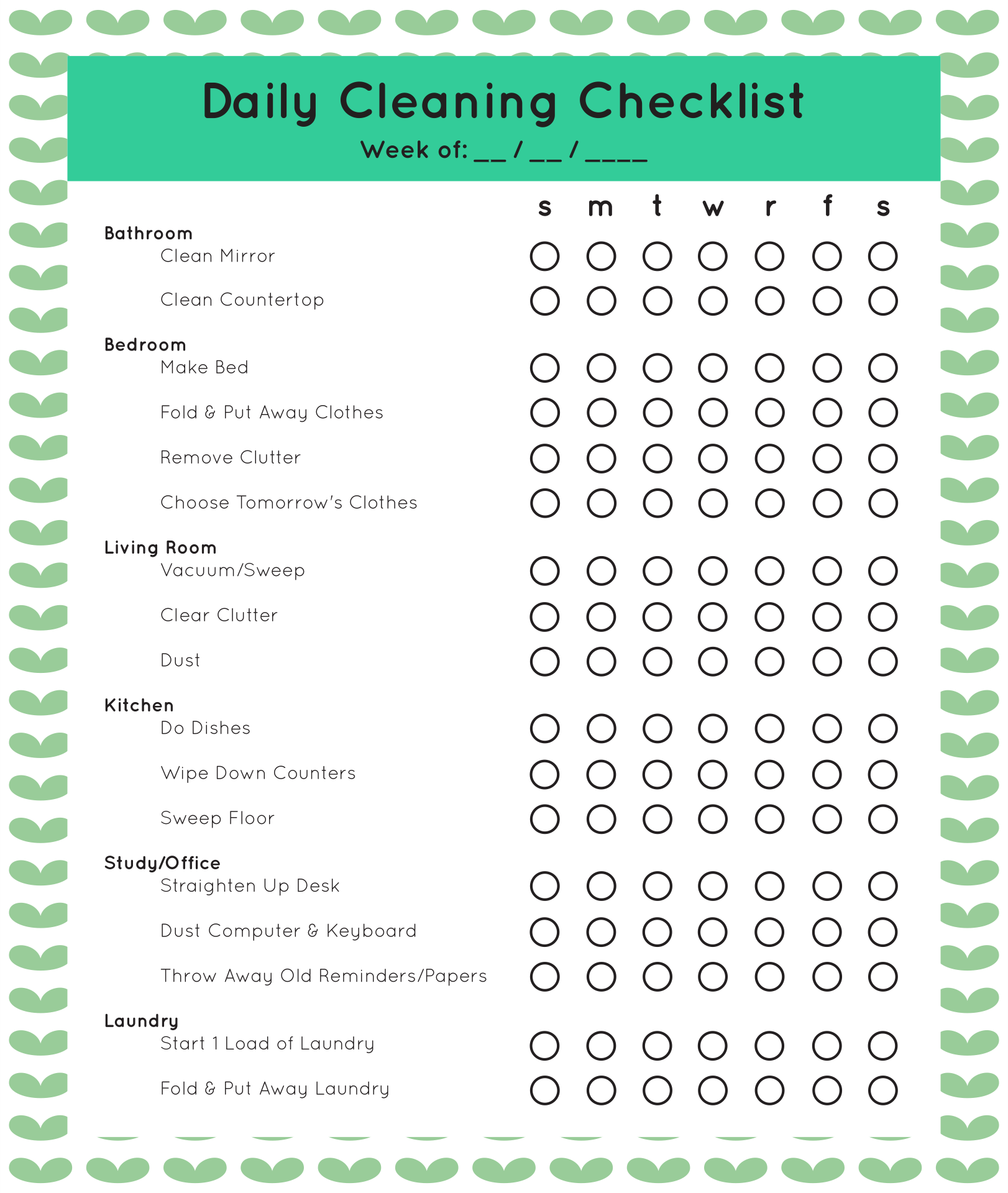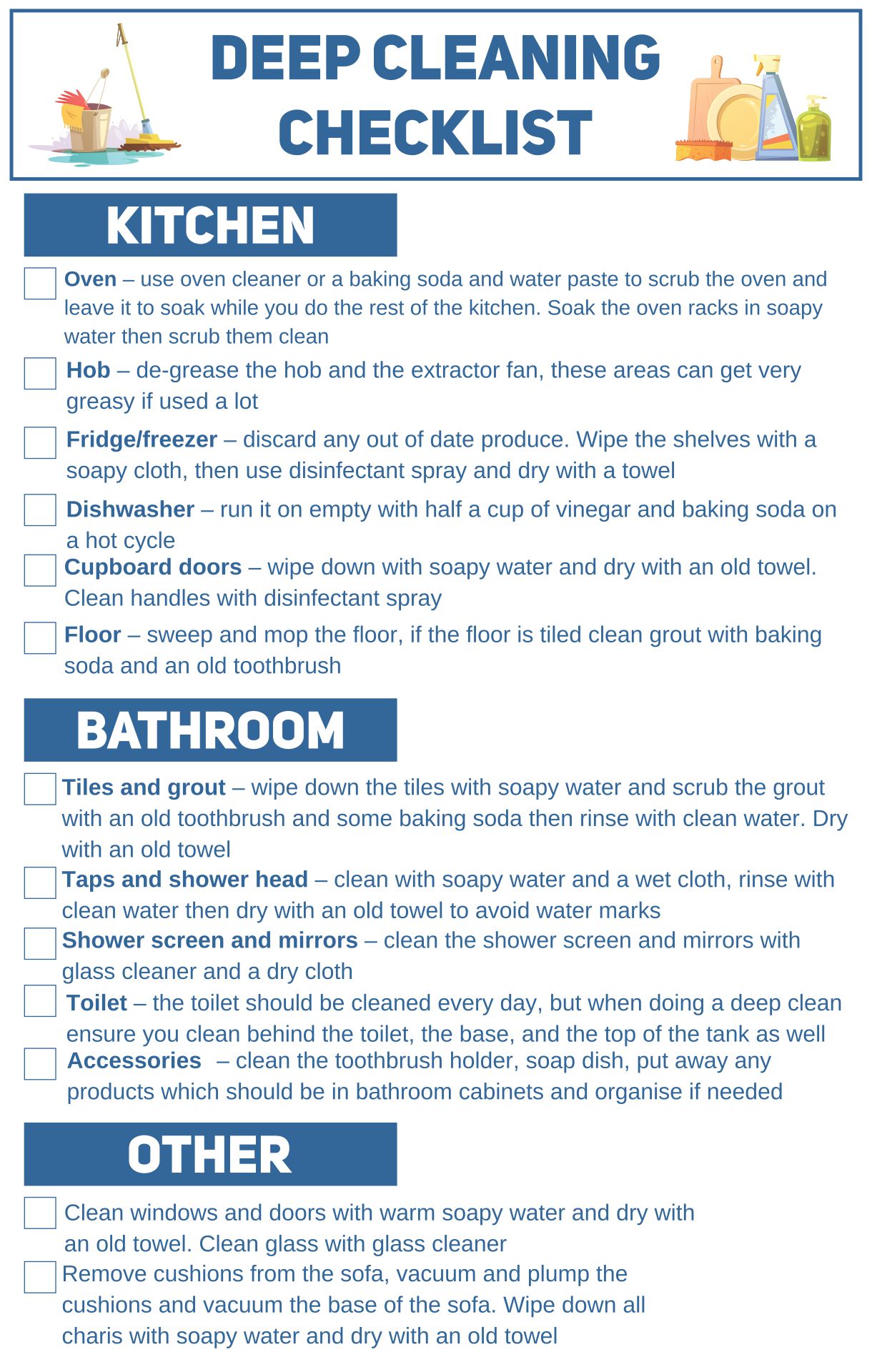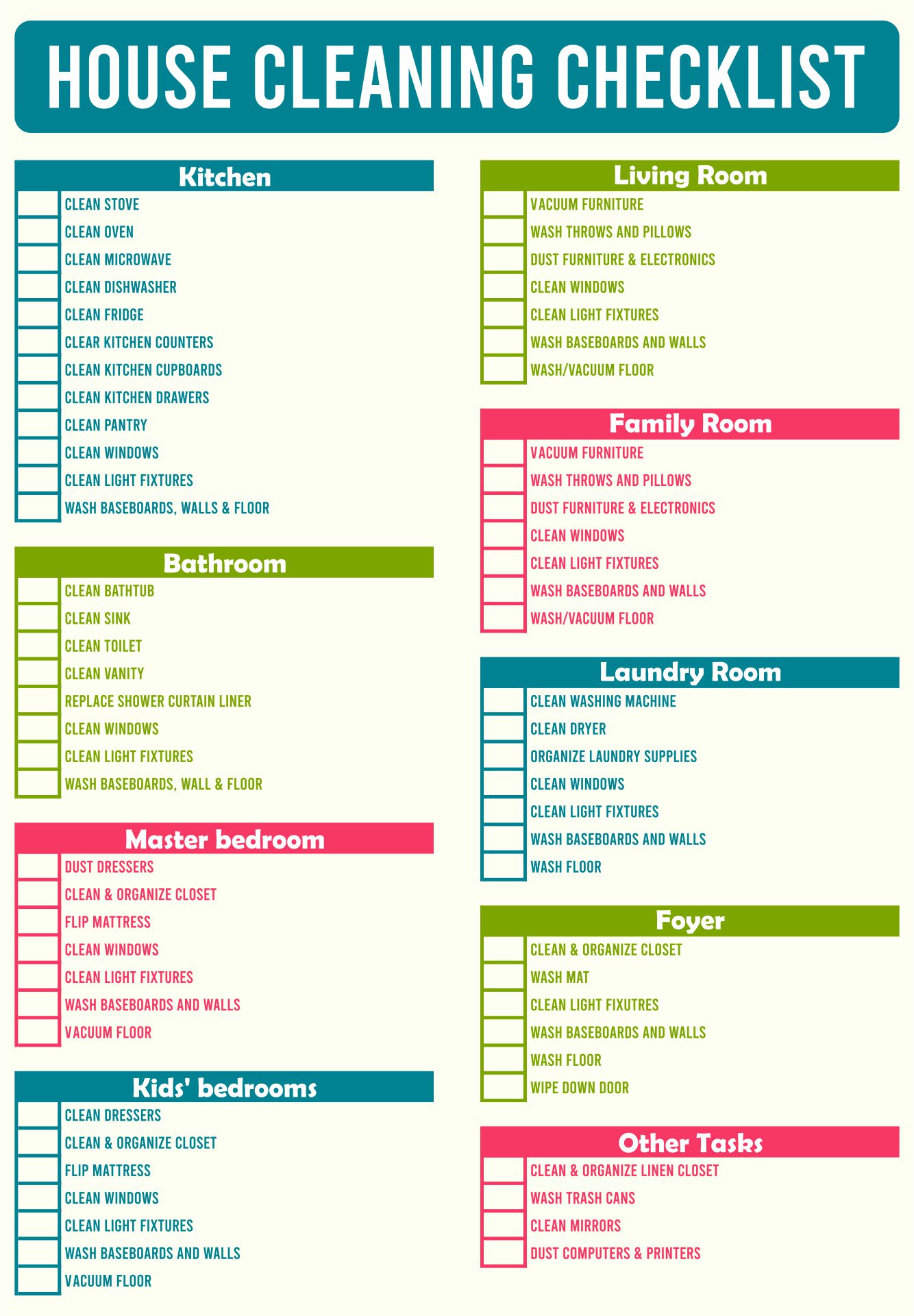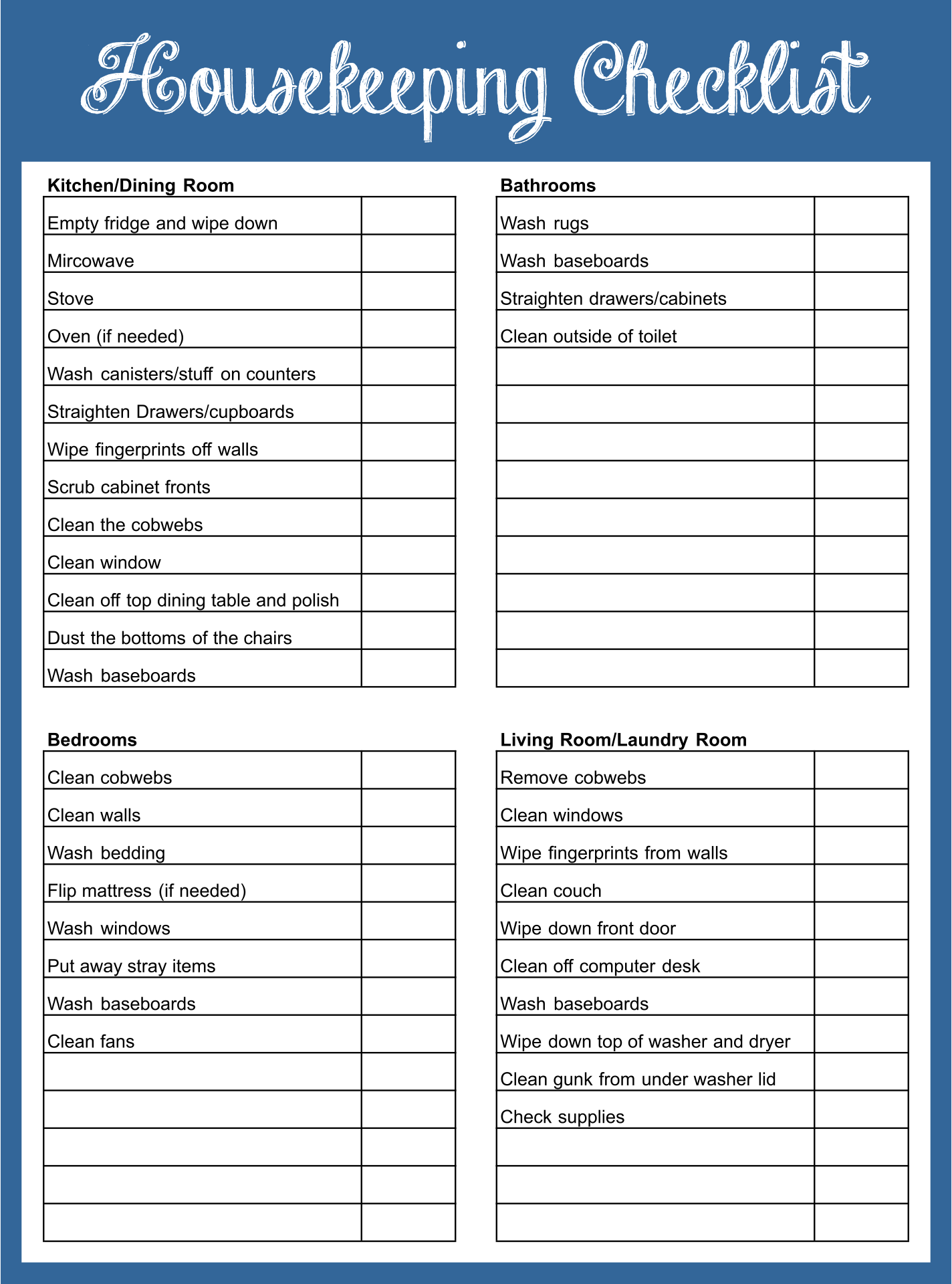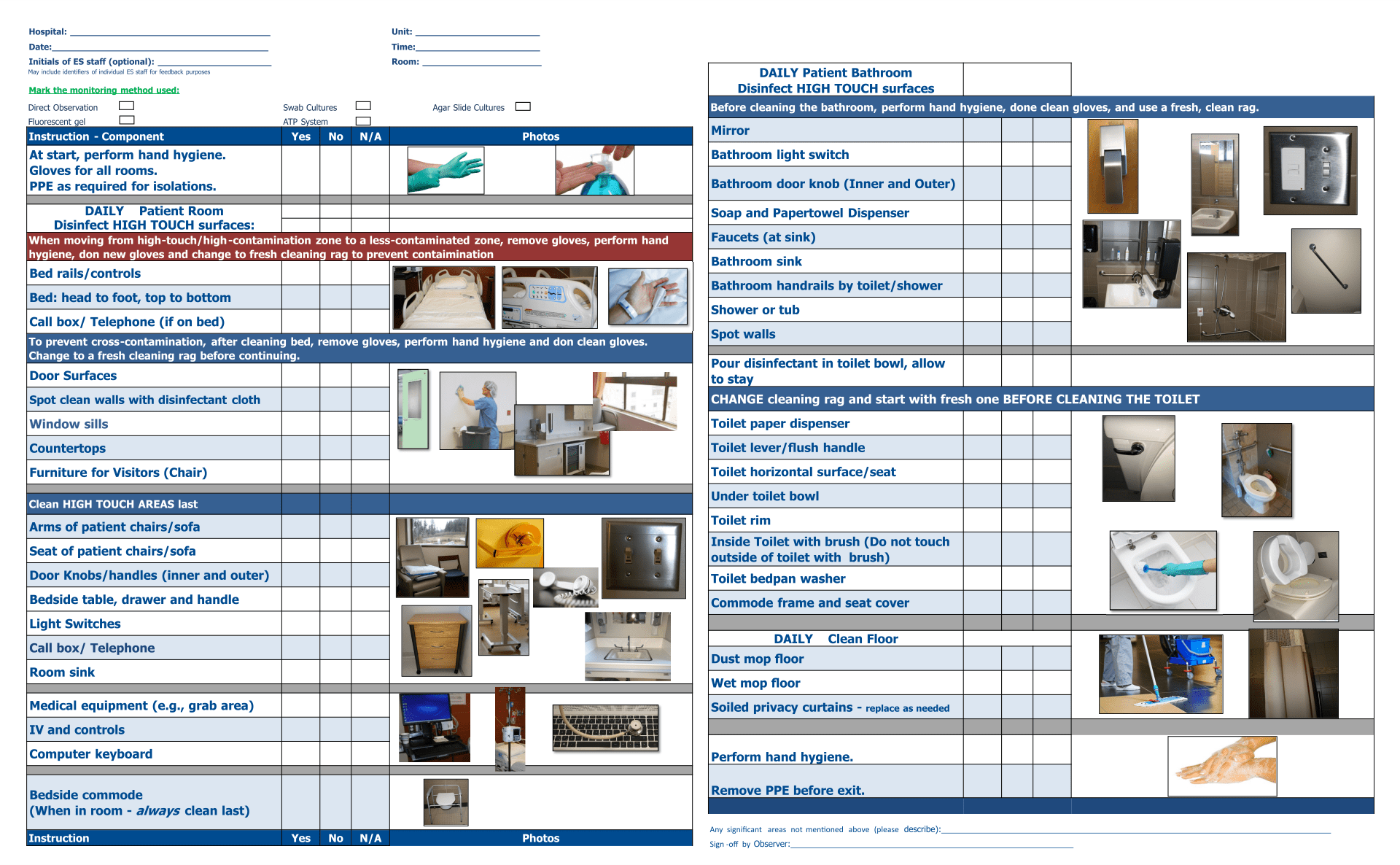 What are the Benefits of Cleaning the House Regularly?
It is important to do room cleaning checking and house cleaning inspection regularly. There are several benefits that you will get from this activity. Some of them are as follows.
If the house is cleaned, the air in the house will be clean and fresh. This is because all the dust and dirt have disappeared so the air quality in the house is good. If the air in the room is good, it will have a positive effect on your health and your family.


If you regularly clean all the rooms in the house, all the things in the house will be arranged. This can make it easier for you to do all activities in the house. Especially if there are children in the house, a tidy room can prevent them from getting hurt by objects scattered around the house.


When there are guests at your house, they will also be more comfortable if the atmosphere in the house is clean and tidy. Therefore, another benefit of cleaning the house regularly is to make guests who come to the house feel more comfortable.


A neat and clean house can also put you in a good mood. So, you can have a more positive mind to do various daily activities.


Cleaning the house regularly requires you to move. Therefore, these activities can also help improve your health. So, you can do house cleaning if you are too lazy to exercise.


You and your family can sleep better with a clean and tidy home. For this reason, cleaning the house regularly can also improve the quality of your sleep.


By cleaning the house regularly, your immune system can also increase. Why? That's because a clean house will prevent you from getting lung disease. The reason is, respiratory problems can occur due to mold and dust in the respiratory system.
Read also: Church cleaning checklist printable.
---
More printable images tagged with: