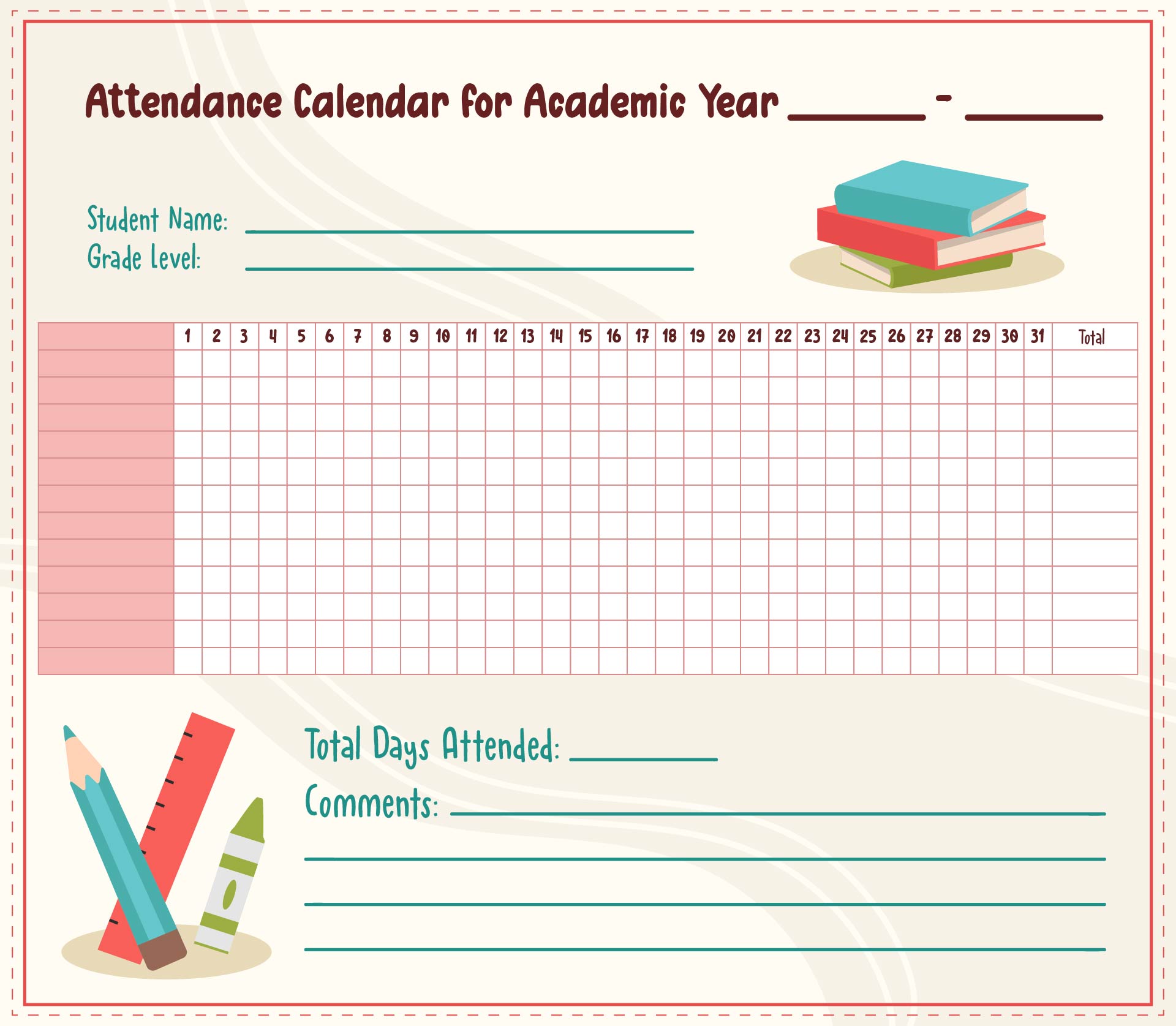 How do you keep homeschool attendance records?

Homeschool record keeping helps us to document the presence or the attendance of the pupils. When we want to create the homeschool record-keeping for the students, sometimes we are confused about where to start. Well, we can download homeschool record keeping template. We don't need to be in a hassle. So, we need simple attendance records. Here is how to make a simple attendance record:
1. Put all the months of a year on a single page.
2. Pick when to start and finish the schooling whenever we and the pupils want.
3. Trace the days and hours of homeschooling.
4. Use a single page for one student only.
5. When we teach multiple children, distinguish their records by picking a different color.

After we create it, we need to keep the record so that the tracing of the presence or attendance will be easier. Follow this instruction to keep the homeschool attendance records:
1. Write how many days or hours that will be used for homeschooling.
2. Determine when to start and finish the program precisely.
3. List the months by writing the beginning of the month of schooling.
4. Block the grid of the homeschool record-keeping sheet to determine the day off.

What should be included in a homeschool portfolio?

Besides the homeschool record-keeping or the attendance grid, keep in mind that we also need the portfolio for homeschooling. This aims to track, document, and trace the progress of the education history of a student. This can be a good device to know the improvements in kids day by day. There must be data that should be disclosed in the homeschool portfolio. Here are the things that can't be missed.
1. The legal document, such as test results, letter of intent, even the immunization records.
2. The curriculum that is chosen.
3. Learning objectives.
4. The samples of the work for every academic subject that is given.
5. Book logs, including reciting books and individual reading logs.
6. Gameschooling, this counts because games can be a good method for learning.
7. Extracurricular.
8. Awards and certificates.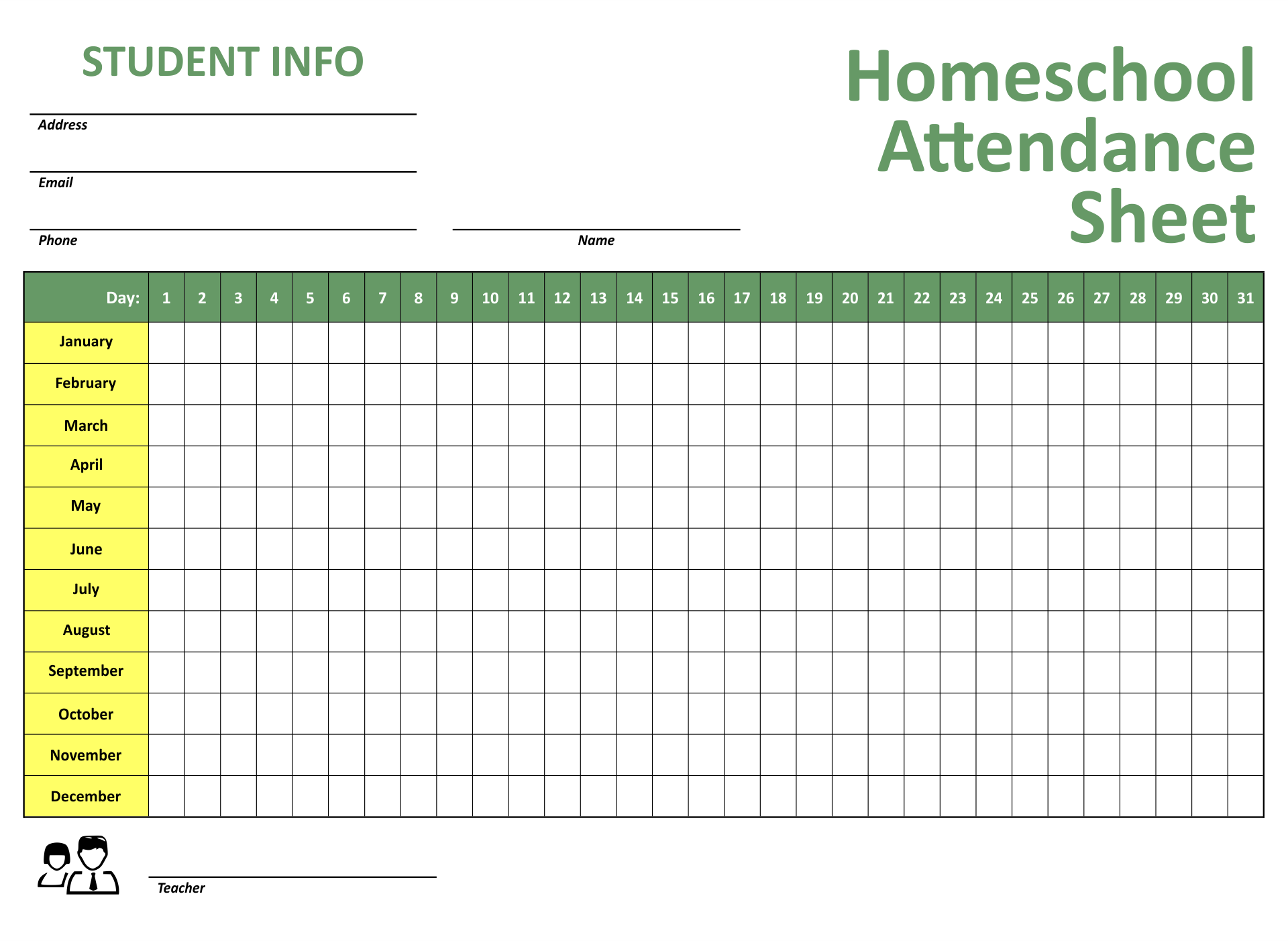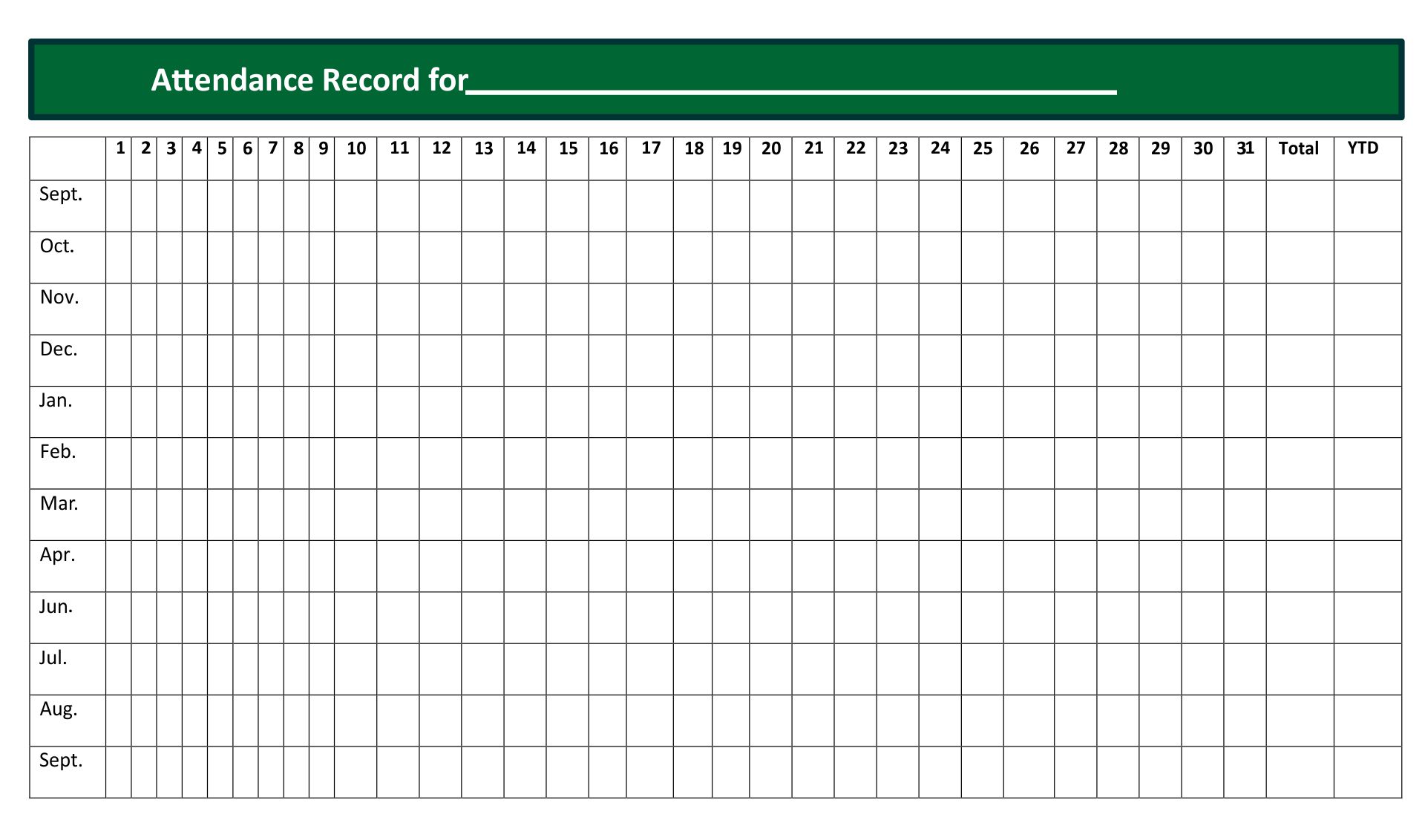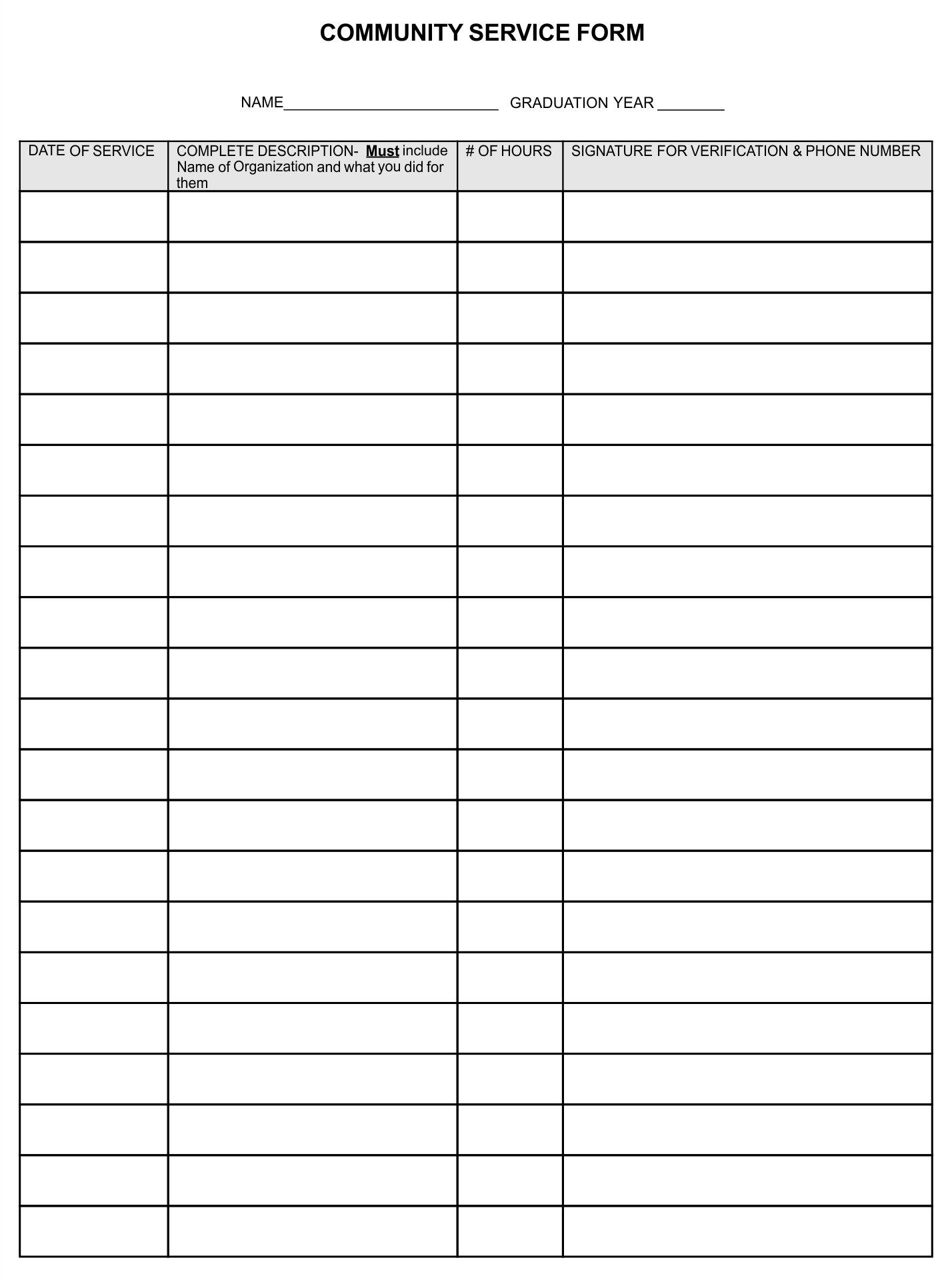 What is an official homeschool transcript?

Besides the homeschool record keeping, the transcript is used for the pupils to note that the students have passed a whole curriculum. In the homeschool transcript, it has to submit the recent course grades and final grades. The final transcript should be printed professionally. The scoring of the homeschool transcript is like A=4, B=3, C=2, and so goes on.


---
More printable images tagged with: