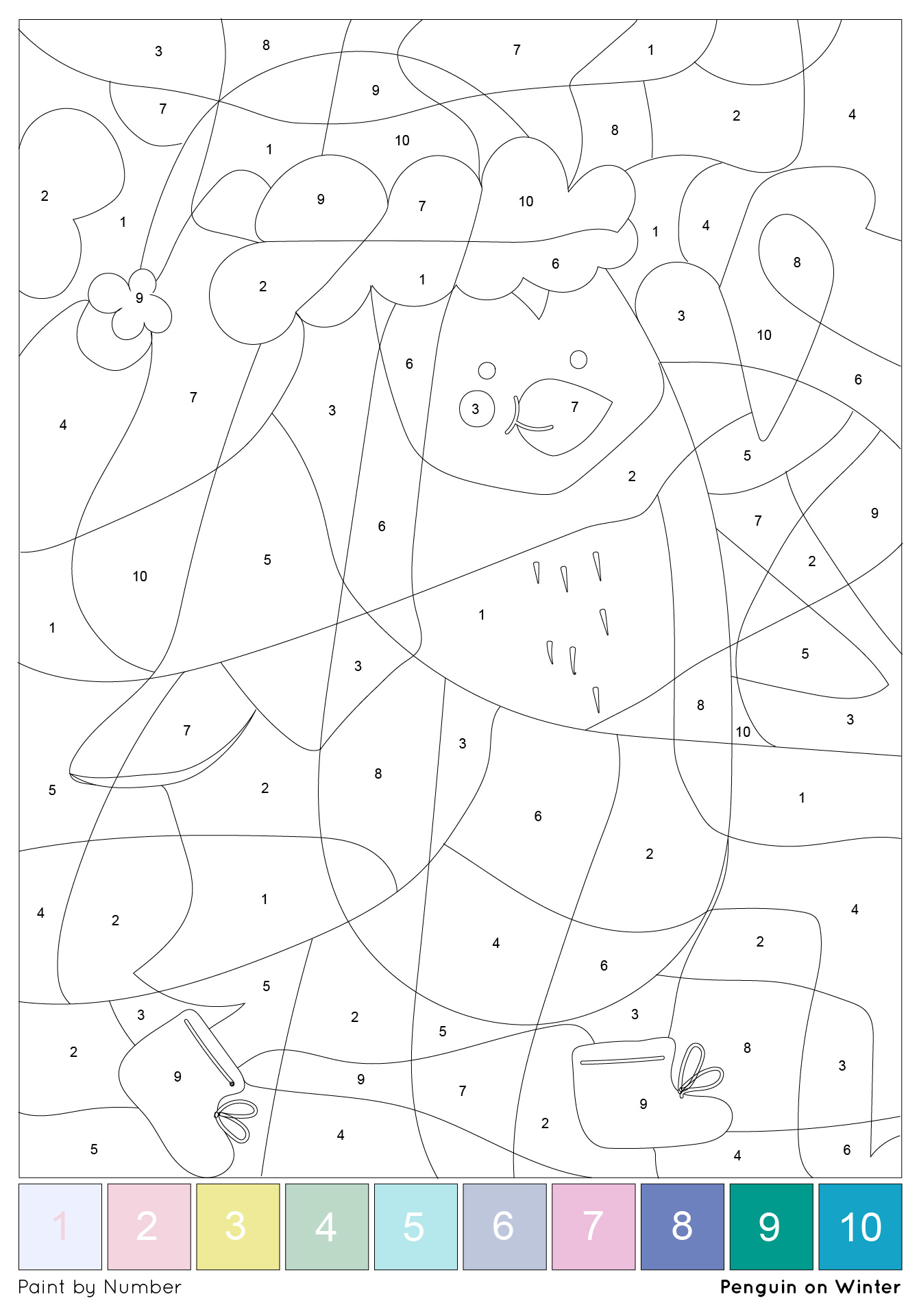 What is Winter-Themed Color by Number Activities?
Color by number activities in winter are important because they capture the wonderful beauty of the season. These activities make us feel warm, happy, and excited for the holiday season. They are a fun and artistic way to celebrate and enjoy the special beauty of winter. By doing winter-themed color by number activities, people of any age can enjoy the magic of the season and help create a festive atmosphere.
Winter-themed color by number has many pictures that show what winter looks like. These images include detailed snowflakes that require careful attention and fun snowmen and penguins that make us feel playful. These activities show beautiful winter scenes like forests covered in snow, lakes frozen solid, and timeless villages with a sprinkle of snow.
Moreover, coloring pages that have holiday themes like Christmas trees, ornaments, and Santa Claus can bring a joyful and festive feeling to this creative activity.
What Are The Popular Pattern of Color by Number for Winter Season?
1. Winter landscapes
Color by number pages with winter landscapes help capture the peaceful and magical feel of the season. These pictures let people experience the peaceful and beautiful snowy landscapes, frozen lakes, and cozy villages covered in snow. Winter landscapes are attractive because they look pretty and offer opportunities for us to be creative.
Winter scenes, with their gently falling snow and clean open spaces, represent peace and beauty. You can use these color by number pages to recreate the calm and beauty of winter inside your home. The process of coloring each part carefully can feel like a calming activity, matching the peaceful feeling of these beautiful scenes.
The process of choosing colors for each part helps people create the mood of the scene. By using different shades of blue and white, they can show how light and darkness interact, the thickness of snow piles, and the smooth lines of landscapes. This close focus on small things helps to make a wintertime scene look and feel very real and like you are actually in it.
2. Snowman and penguins
Including snowmen and penguin-themed coloring activities in children's creative projects not only makes them happy but also helps their artistic skills and imagination. The fun and magical appeal of these pictures helps children use their imagination and enjoy the winter season happily and joyfully.
Snowmen, with their round bodies and carrot noses, instantly make us feel happy. Their happy faces are round and cheerful, which makes them very appealing to color. When you color each part of a drawing with bright colors, it turns it into a happy and playful character. This also brings out your creative side.
Penguins, with their funny walk and adorable personalities, make coloring activities even more fun. The special black and white colors on their bodies are different from each other and are fun for people who like coloring to see and enjoy. The cute positions of penguins, like when they slide on their tummies or gather closely in groups, inspire artists to add a feeling of motion and friendship to their artwork.
What to Prepare for Making Personalized Color by Number Activity for Winter?

Start by choosing a picture related to winter that you would like to make into a color by number activity. This could be a picture of a snowy landscape, a snowflake pattern, a winter animal, or anything that represents the feeling of winter. Copy or draw the selected picture onto a sheet of paper.


Next, use light pencil lines to split the picture into small parts that are easy to work with. Each part will match a certain color. Use small and hard-to-notice numbers to mark the sections. Begin with bigger parts and progress towards smaller, more complex specifics.



Make a color chart that matches the numbers you gave to each part. The color key shows which colors should be used for each numbered section, so your friends or family can easily understand. You have two options to show colors on the paper. Either make a list of numbers and their matching colors or directly color small sections of the paper with the chosen colors.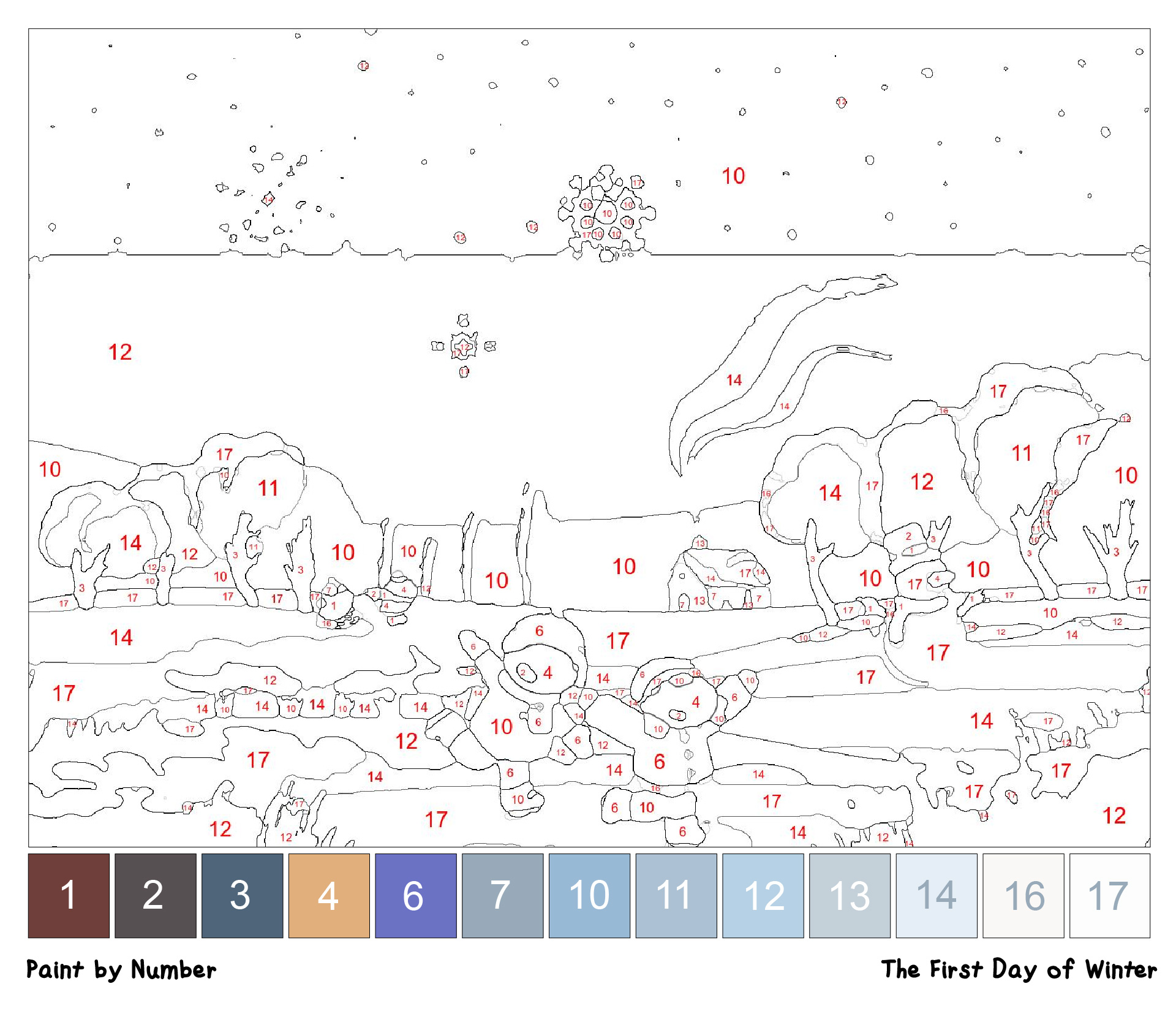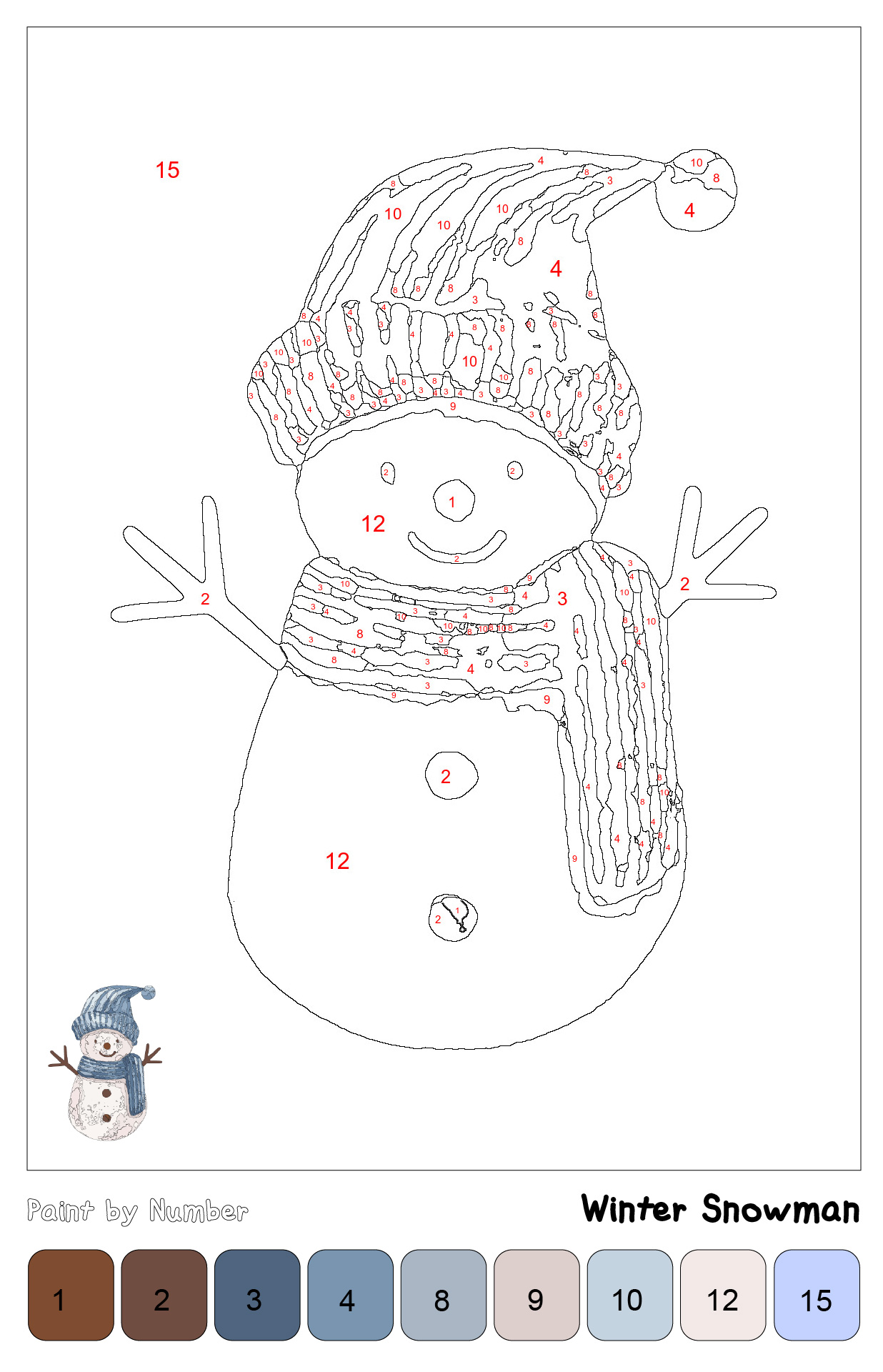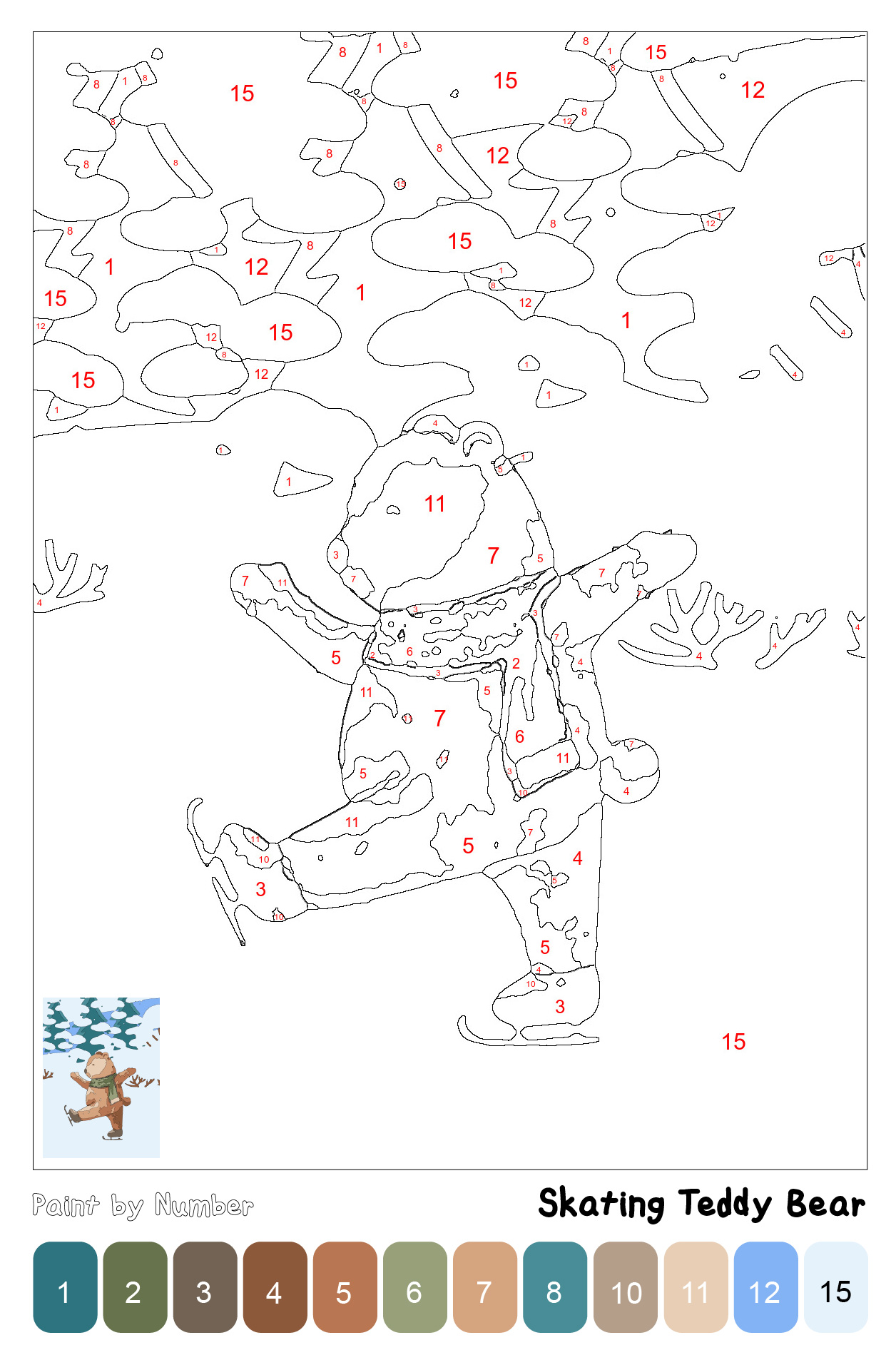 What Makes People Love to Show Their Artwork?
When people share their completed artwork, they can connect with others who like the same things and get positive feedback and admiration for their hard work.
Finishing an artwork project makes you feel proud and happy. People can look at the completed artwork and see how their patience, focus on small things, and unique choices have all combined to make something beautiful.
By carefully using the right colors and coloring each part correctly, it helps us feel more confident and proud of what we can do. This increase in feeling good about oneself can also apply to different areas of life, not just art.
Doing art activities takes a lot of attention and focus. Finishing the project with careful attention helps people feel accomplished because they become more aware of what they are doing and how their work is getting better over time.
The completed artwork is a physical reflection of the time and hard work put into it. Having a finished scene in your hand can remind you of the effort you put into making it. Sharing your artwork with people you know offline or online groups gives you a chance to connect with others as well which benefits you for further connections when you dive into the art scene.