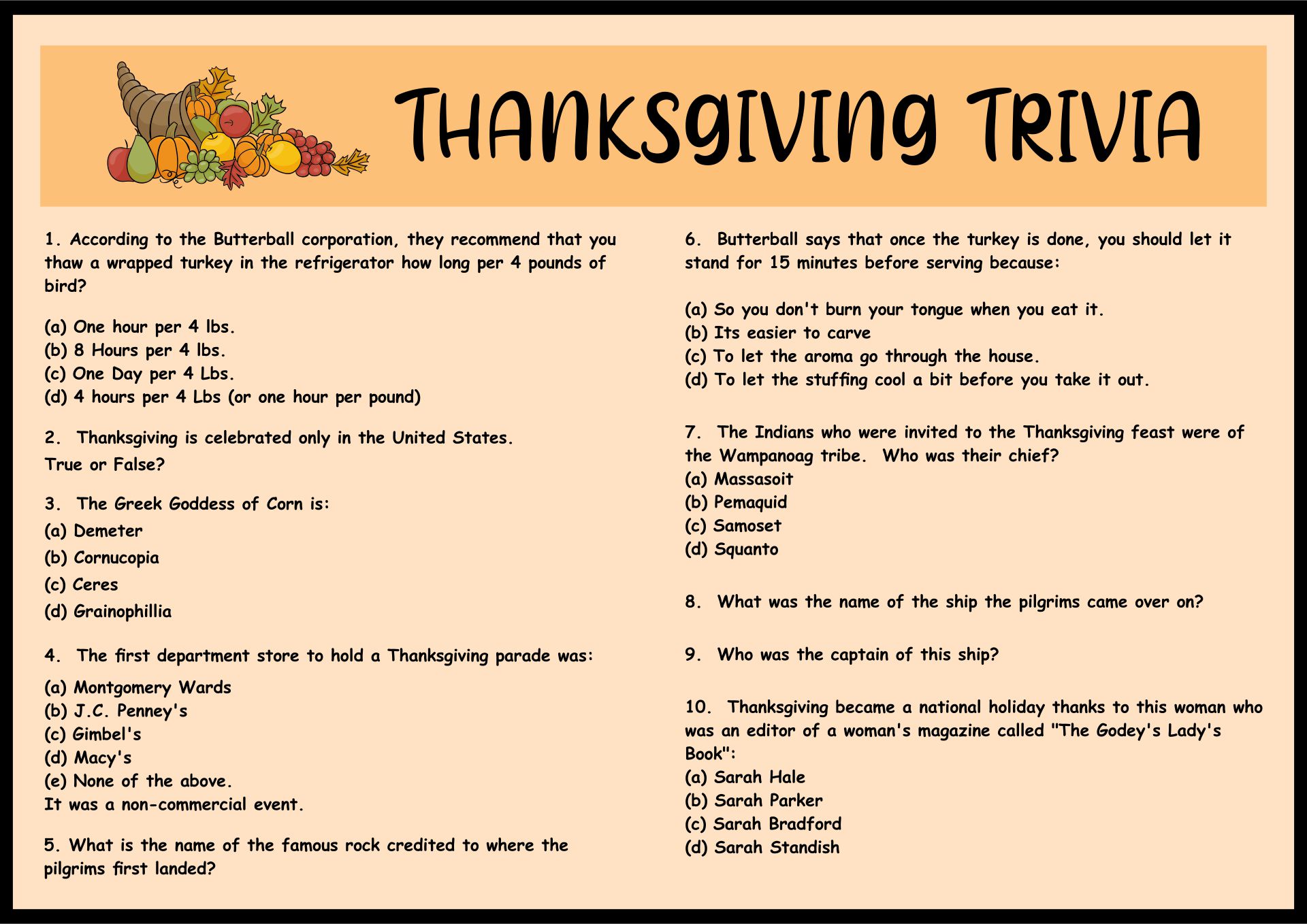 How do You Use Trivia Questions on Thanksgiving?
Thanksgiving dinner is an opportunity for you to gather with family, friends, and relatives. Having a long session of dinner can make you run out of topics to discuss. Instead of talking about some sensitive topics that can ruin the vibes, you can exchange trivia questions instead. It is a great way to spice up dinner time and make it more fun. It's also great to gather and share meals while learning some new knowledge. You can start giving the questions once people seem like they run out of topics and the table becomes awkwardly silent. Just remember that this is just a way to open a conversation and not a competition. Don't throw it just to show people that you know better about thanksgiving than them. Instead, throw questions that are pretty easy so the younger members can have some fun answering the questions too.
Why do You Need to Know About Thanksgiving Trivia?
It's always good to know a little bit more about something. The fun thing about trivia is that you actually learn about actual matters in a fun way. The other advantage of knowing thanksgiving trivia is that you always have something fresh to talk about during the thanksgiving dinner.
Thanksgiving trivia is also a great way to teach children about thanksgiving without making them feel like they're studying. Throw a trivia question, let them guess, and tell them the answer will make them feel like it is a fun game. It is also a great opportunity to teach them about the spirit of thanksgiving and why they have to be grateful.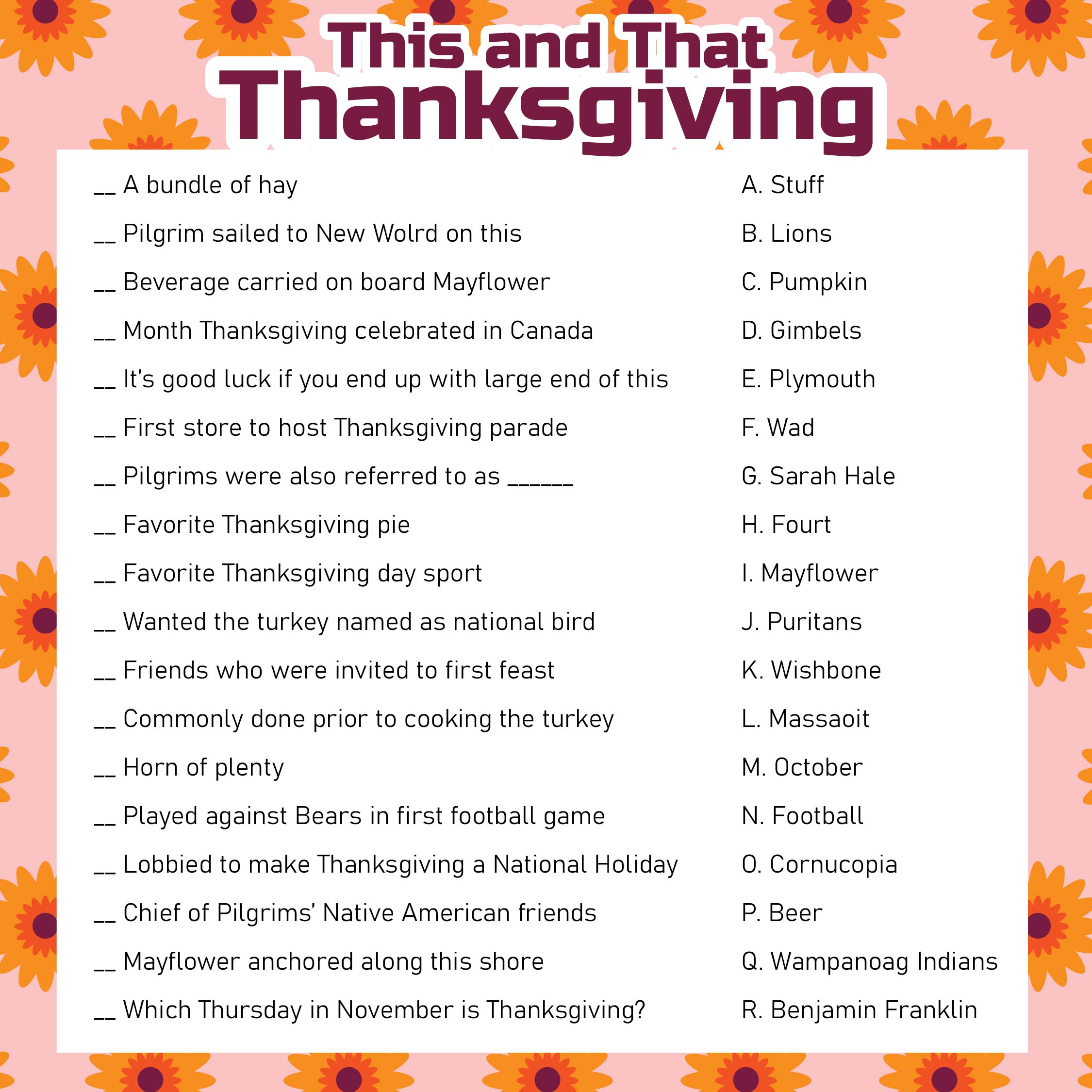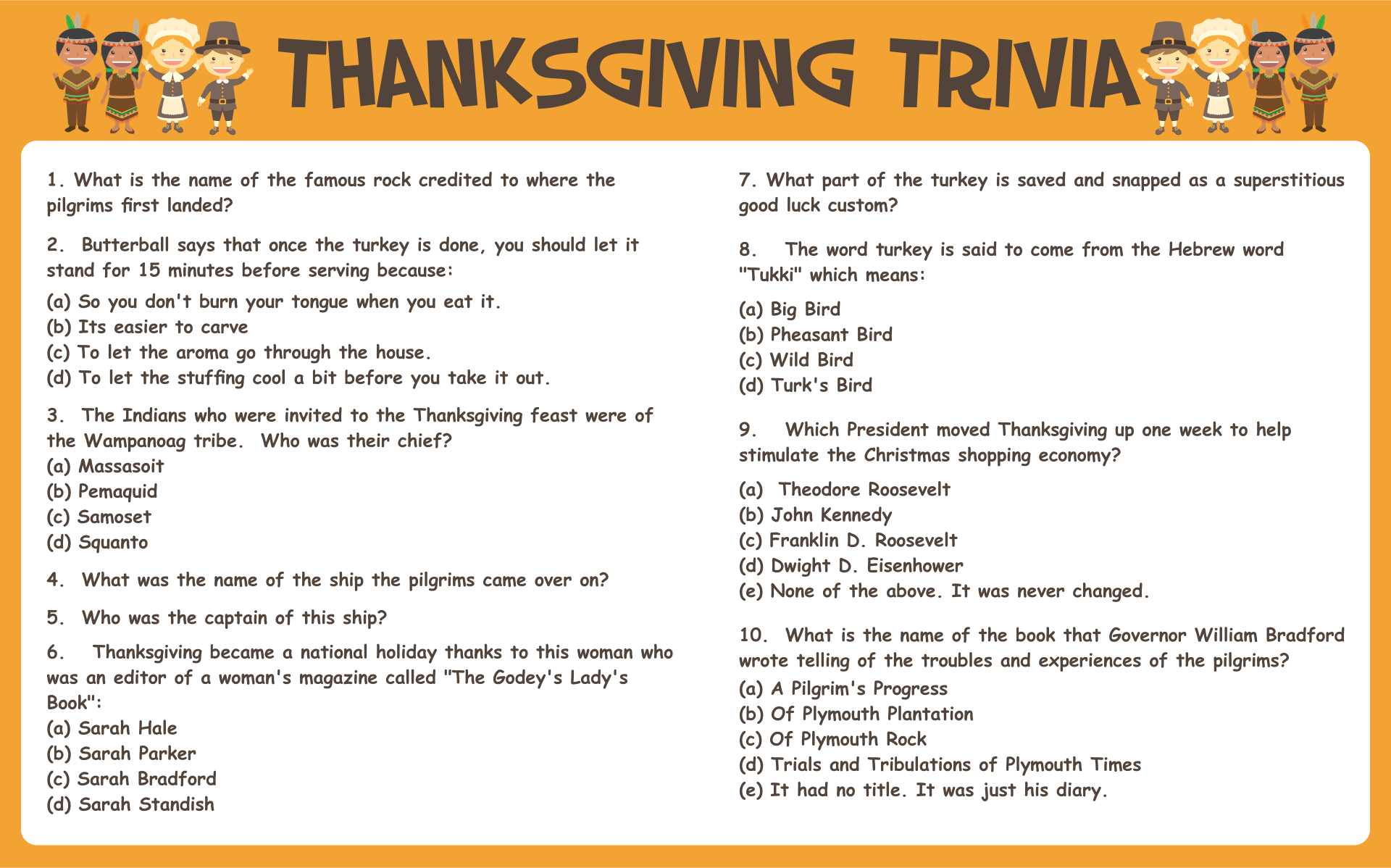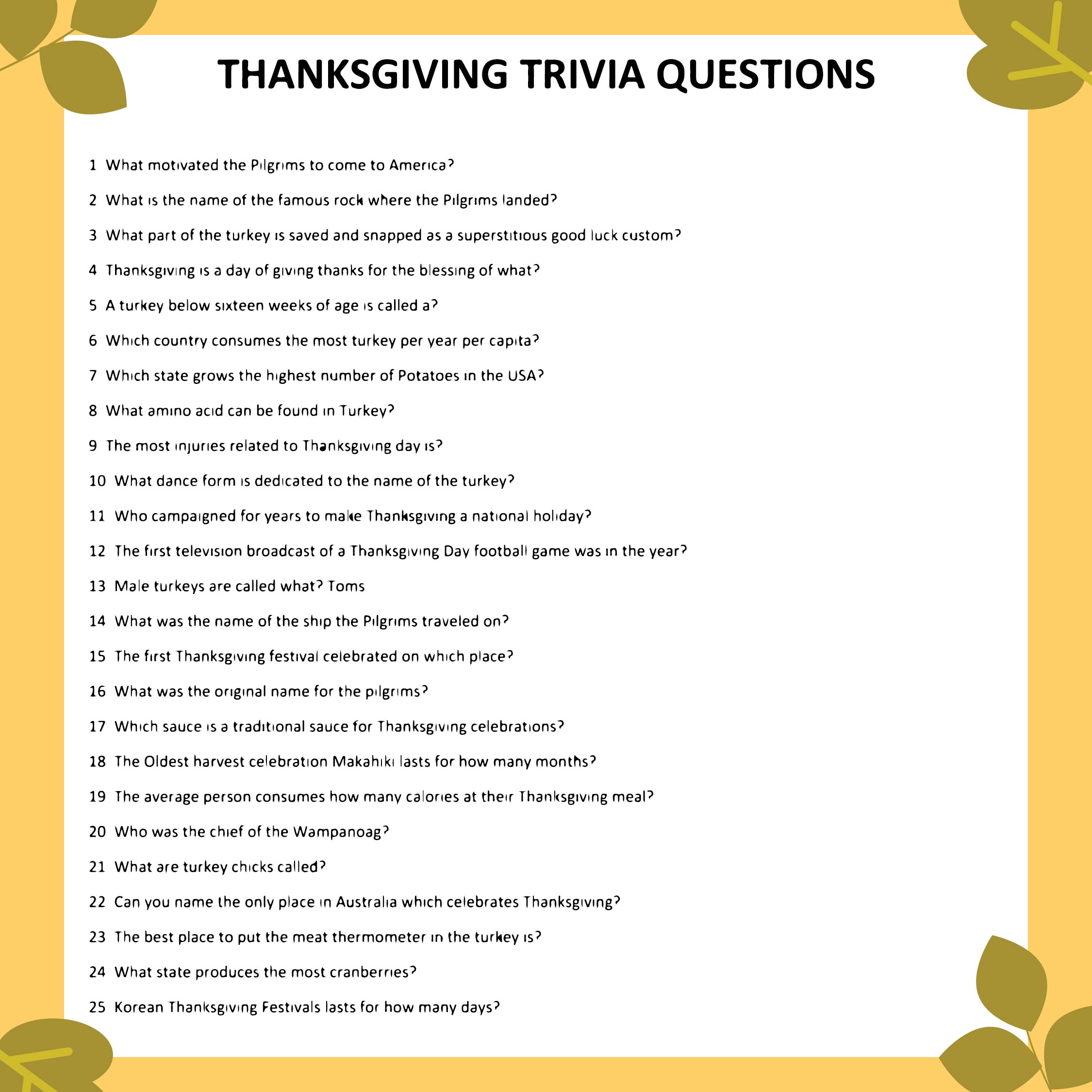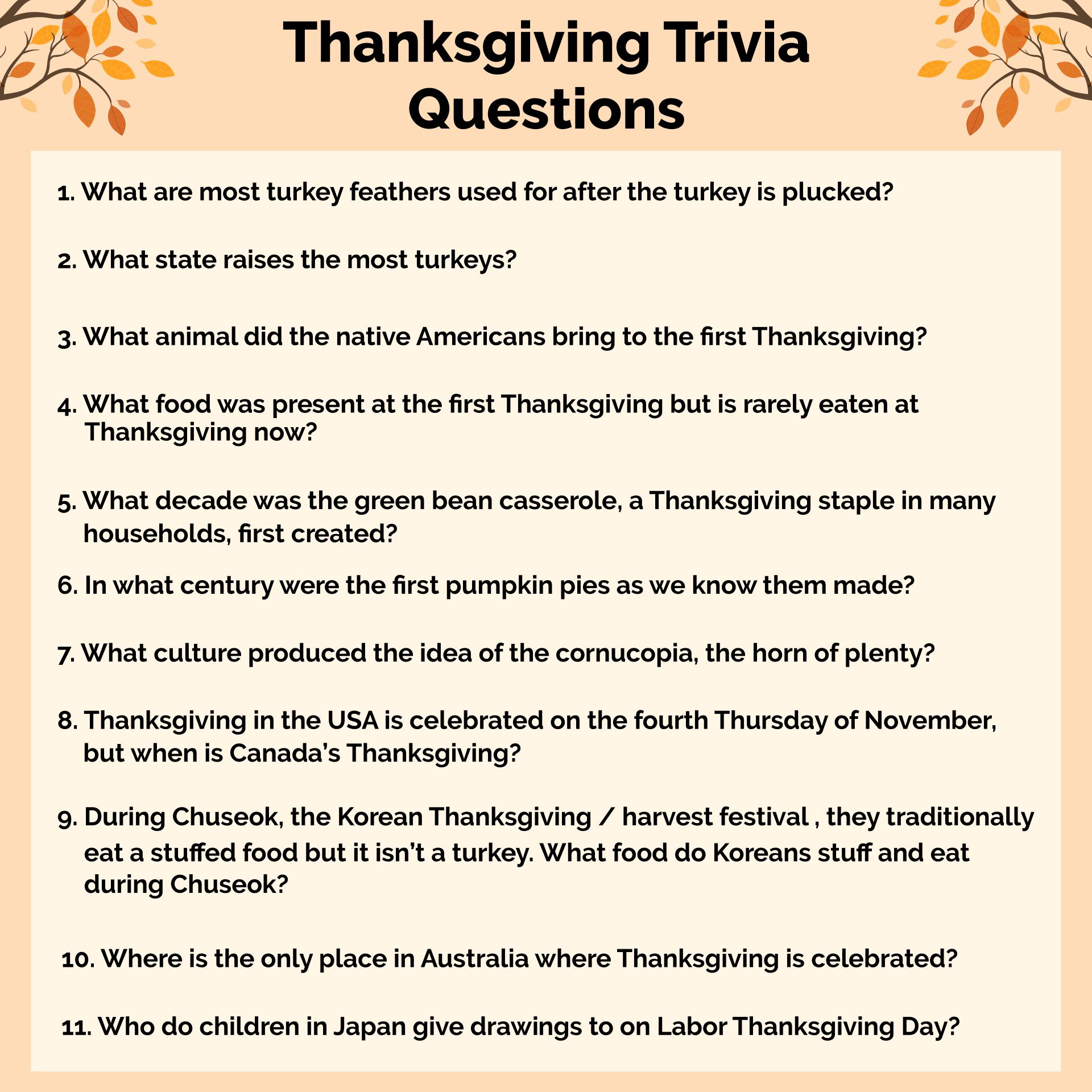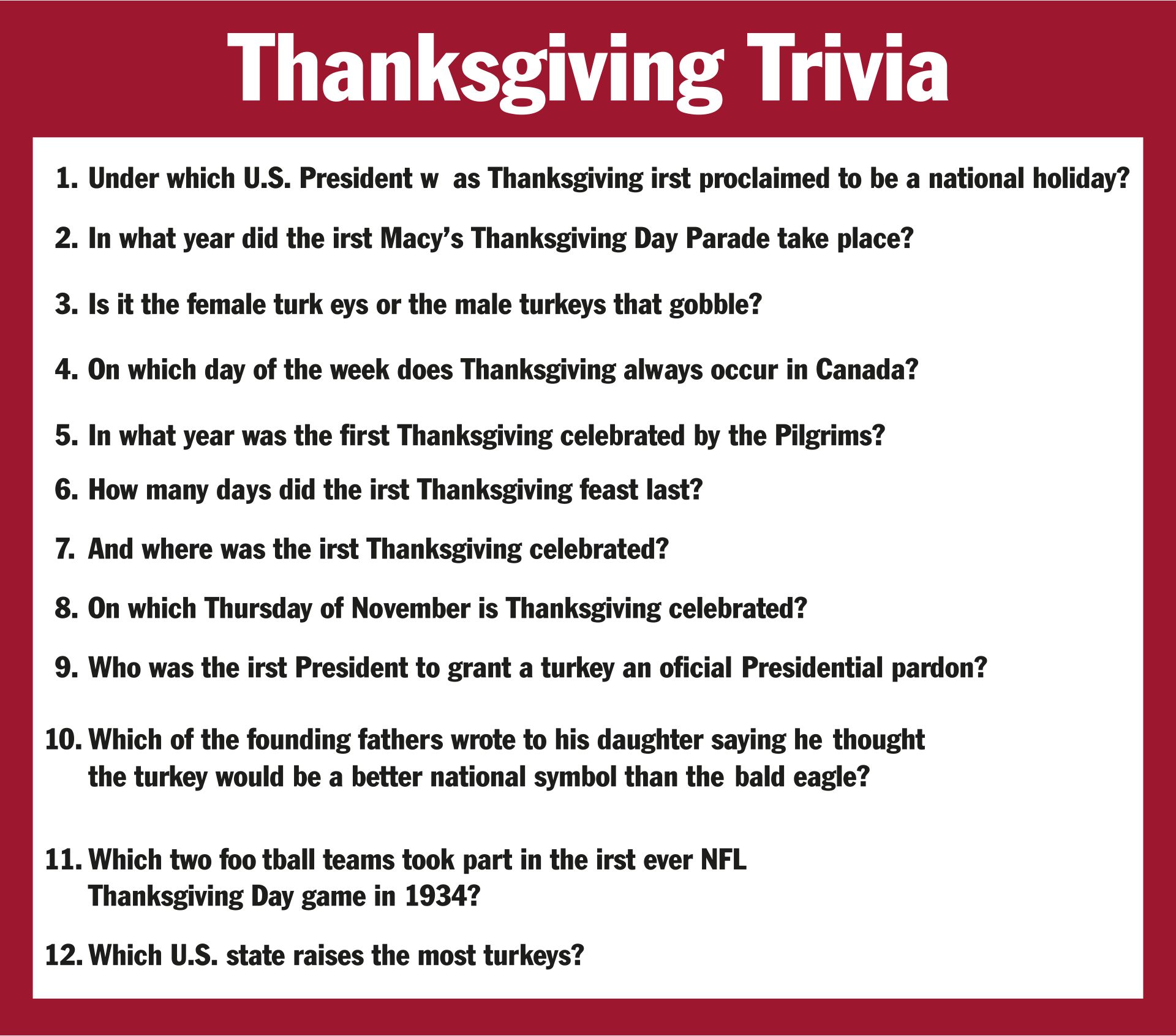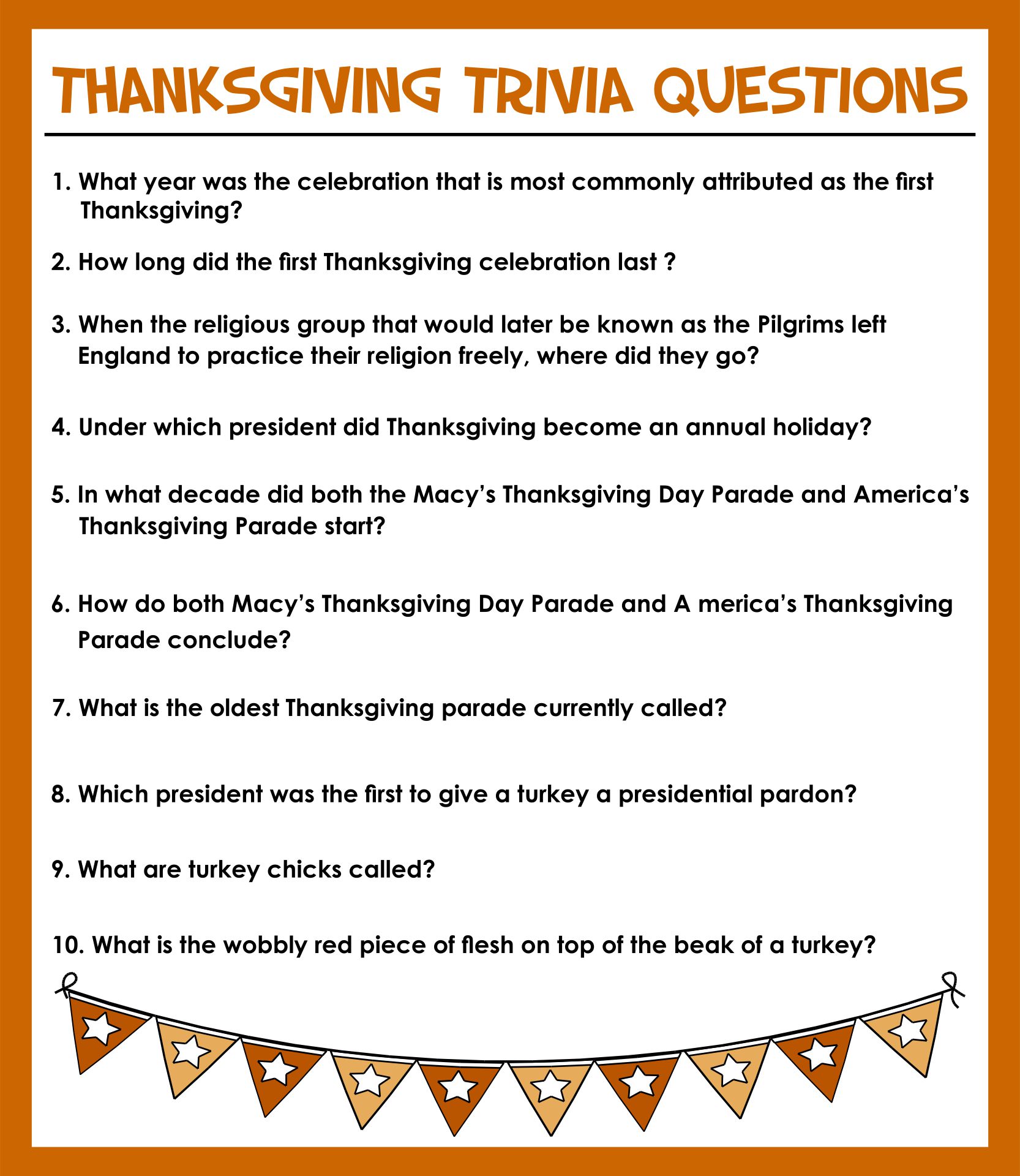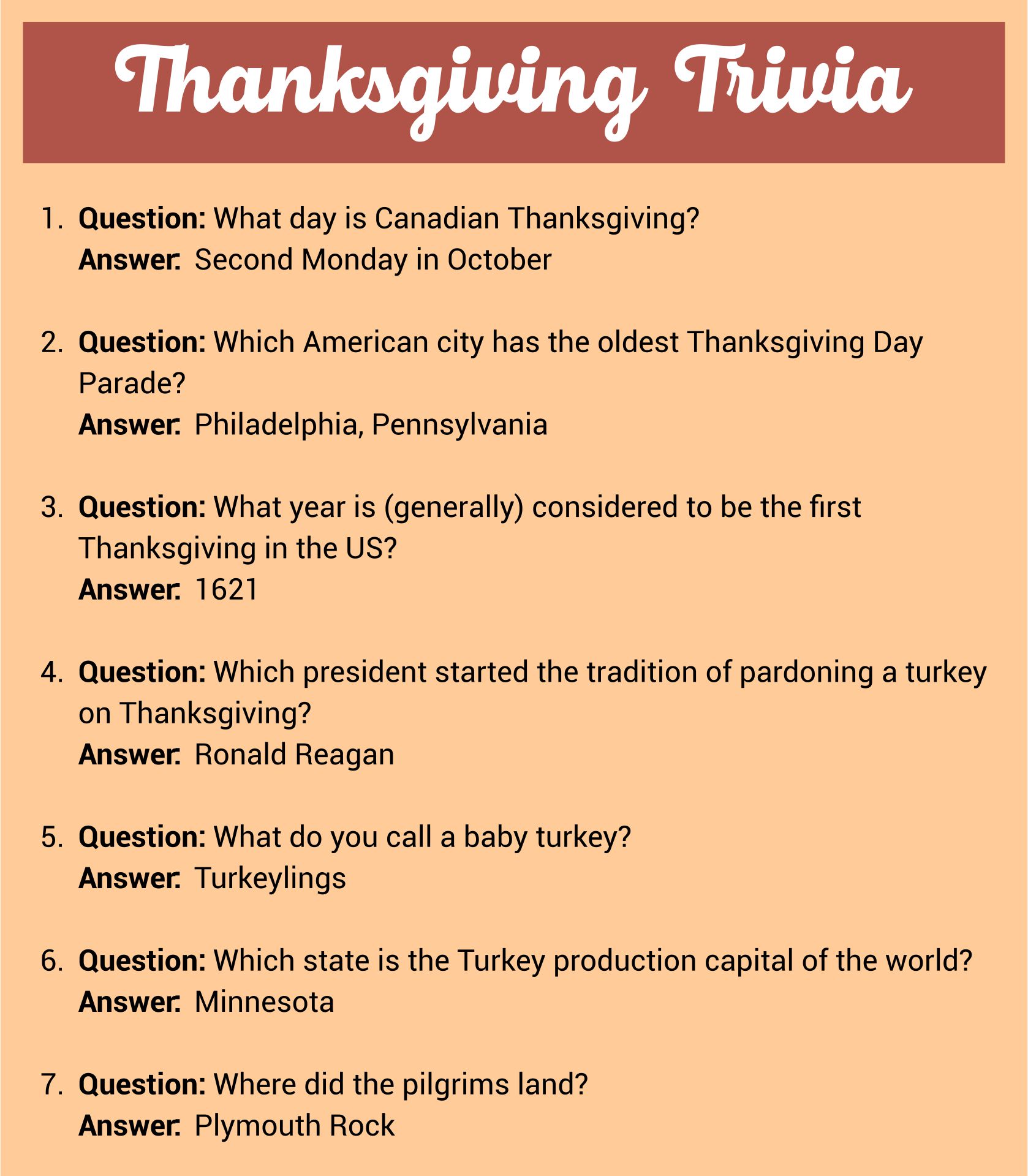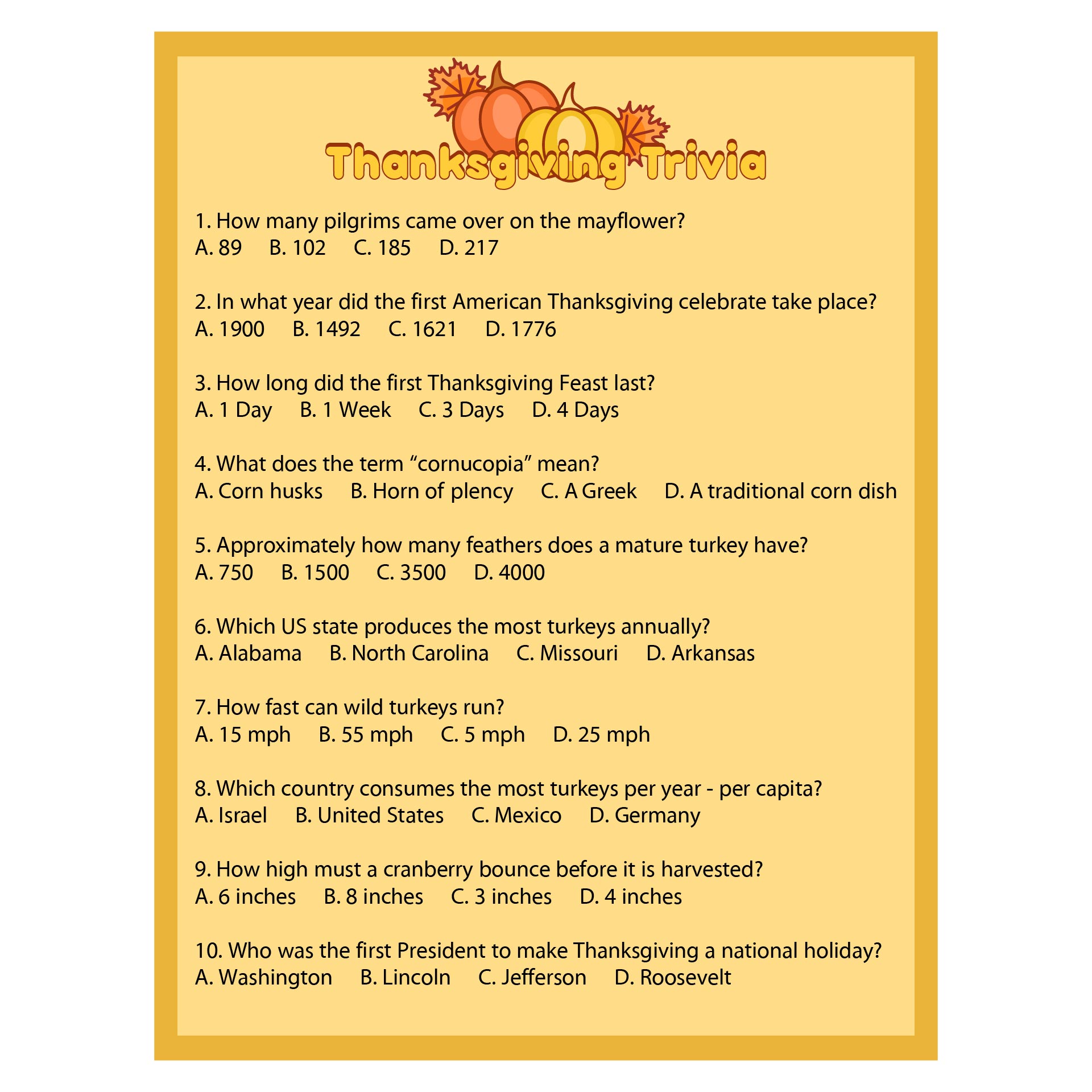 How do I get the Best Thanksgiving Trivia?
There is no better way to get the best trivia than to study. You can read a lot of materials about thanksgiving and its history. This way, you will understand the trivia better than you just read a bunch of trivia lists on the internet. By studying the matter, you will understand not just the facts, but also the context behind the facts. For example, you will understand better when people start to eat turkey on thanksgiving and why they eat turkey and not other animals instead of just remembering the fact that people eat turkeys on thanksgiving. It also can lead to a long meaningful conversation than just a quick question and answer trivia exchange.
---
More printable images tagged with: