An hourly planner is one of the greatest methods to remain on top of your daily activities, whether you have major objectives for the new year or may just benefit from a little order.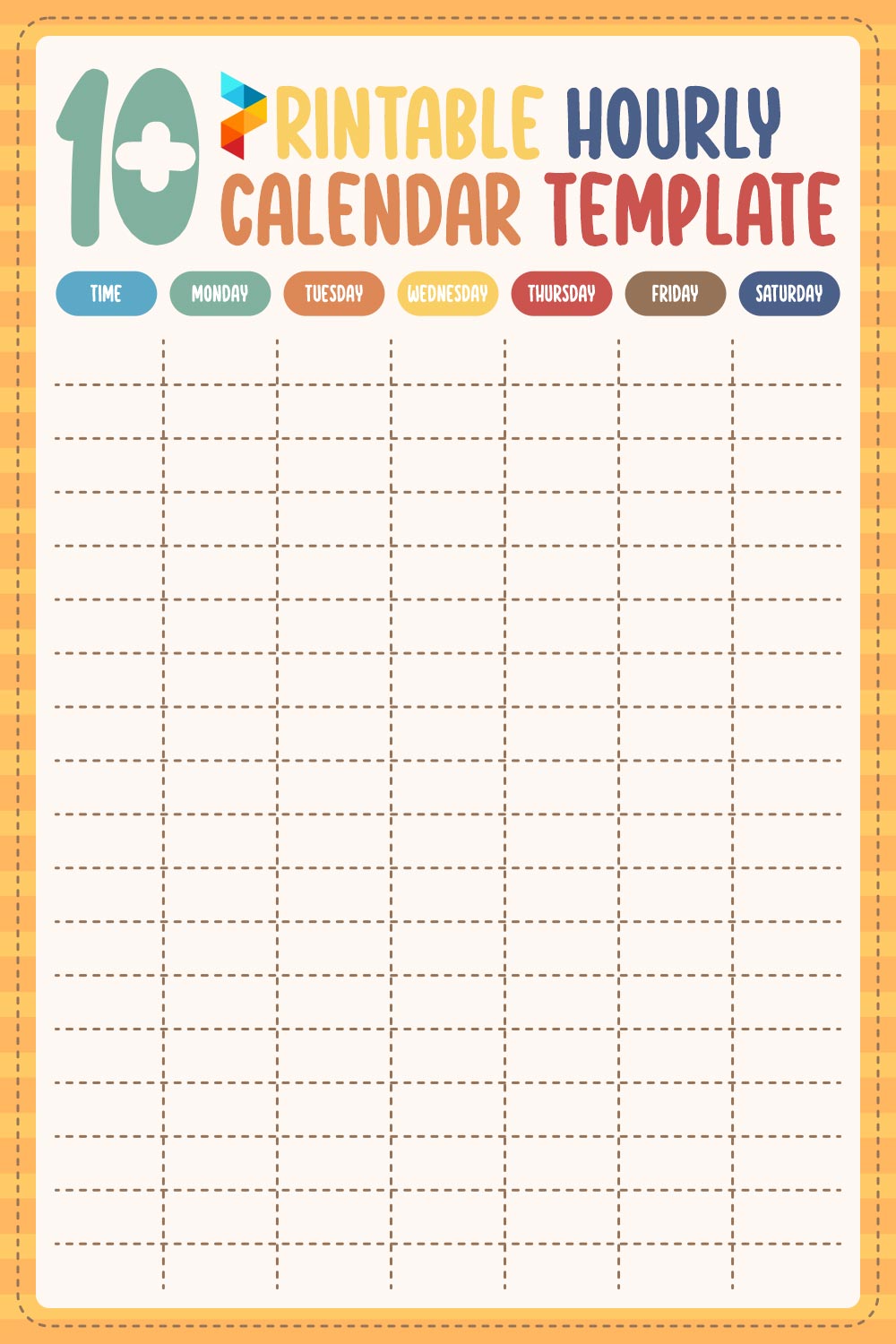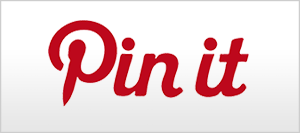 Printable Hourly Calendar Template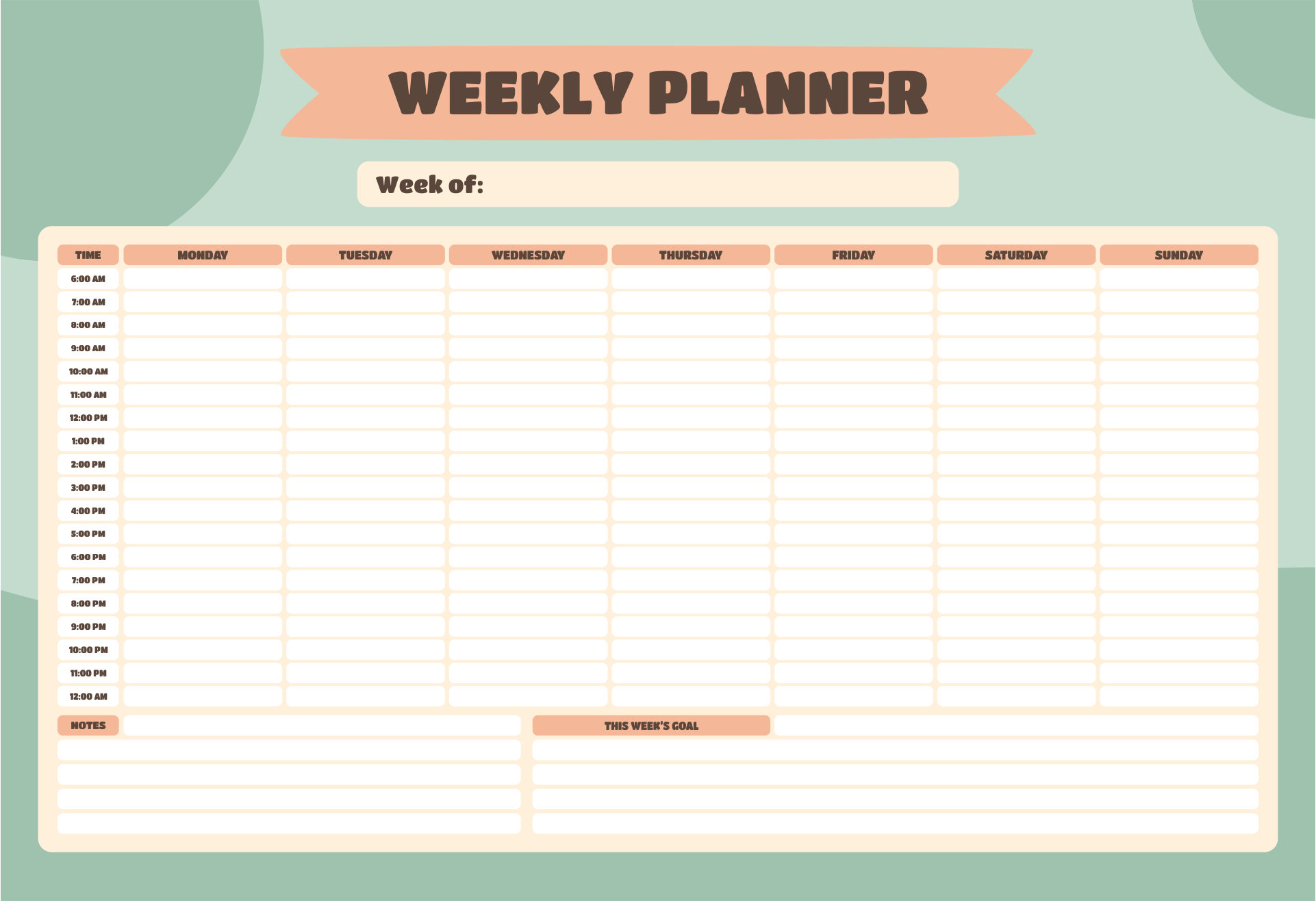 What is Hourly Planner?
An hourly planner is one of the greatest methods to remain on top of your daily activities, whether you have major objectives for the new year or may just benefit from a little order. Gentle reminders to send an essential e-mail or squeeze in a workout might help you keep the structure and regularity of your daily life and transform your resolutions into habits.
The planner's purpose is to help you remain on track with your schedule, be productive, and manage your time wisely. So customizing your planner is always a smart idea. You may make your hourly planner as plain or as colorful as you desire in terms of appearance. You may also experiment with other sorts of templates to see which ones work best for you.
Why use Hourly Planner?
An hourly planner provides a structured and organized approach to managing your time. It allows you to visually see your day, hour by hour and helps you allocate specific time slots for tasks, appointments, and activities. This organization reduces the likelihood of forgetting important tasks and helps you stay on top of your responsibilities.
By using an hourly planner, you can prioritize tasks and allocate dedicated time slots for each one. This helps you focus on one task at a time, avoid multitasking, and make efficient use of your time. With a clear plan in place, you can work more productively and accomplish more within a given day. An hourly planner keeps you constantly aware of the passing of time. Having a visual representation of your day helps you stay on track and manage your time more effectively. You can see how much time you have left for each task, which encourages you to work efficiently and complete tasks within the allocated time frame.
What is a template for an hourly planner?
An hourly planner template is a blank planner page separated by hours that allows you to create a good timetable for yourself. Typically, the templates are empty tables with only hours, days, or other information filled in. The templates may then be filled out based on your plans for the day or week.

Planner templates are available in both print and digital formats, with digital templates being easily configurable. These can be in many formats, such as text documents, PDF files, or photographs. Here are several sorts of hourly planners you can print and personalize to make your tasks easier.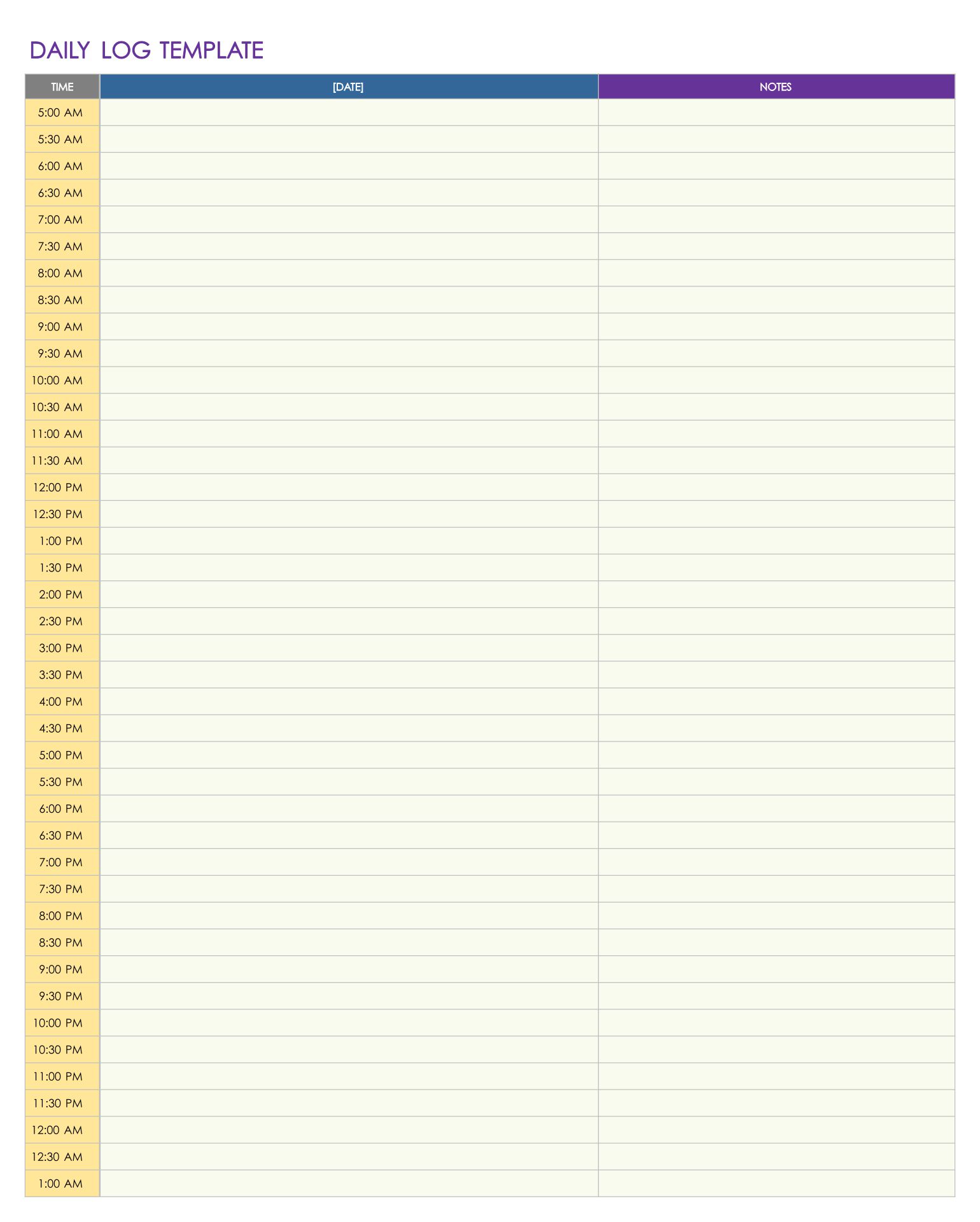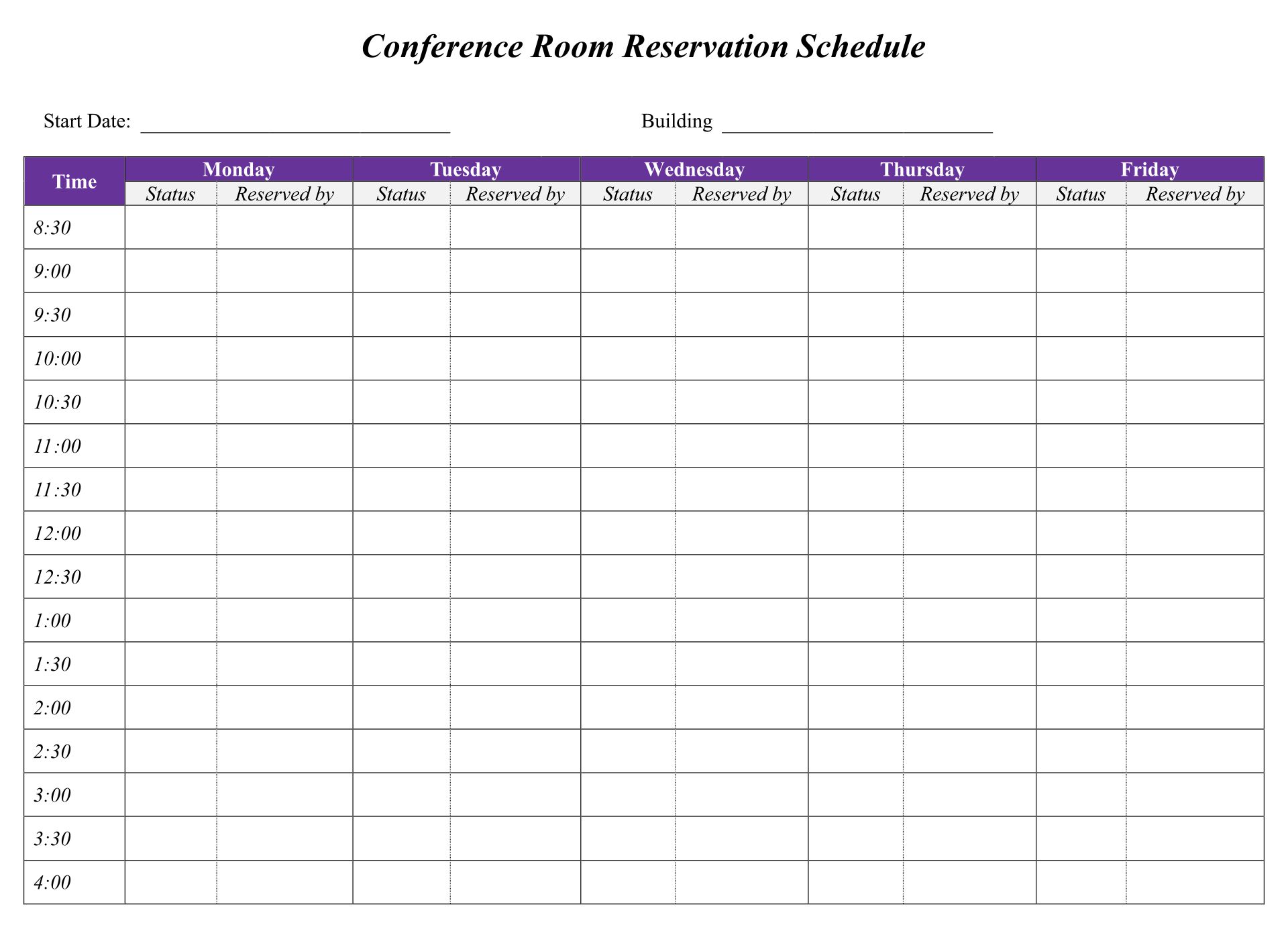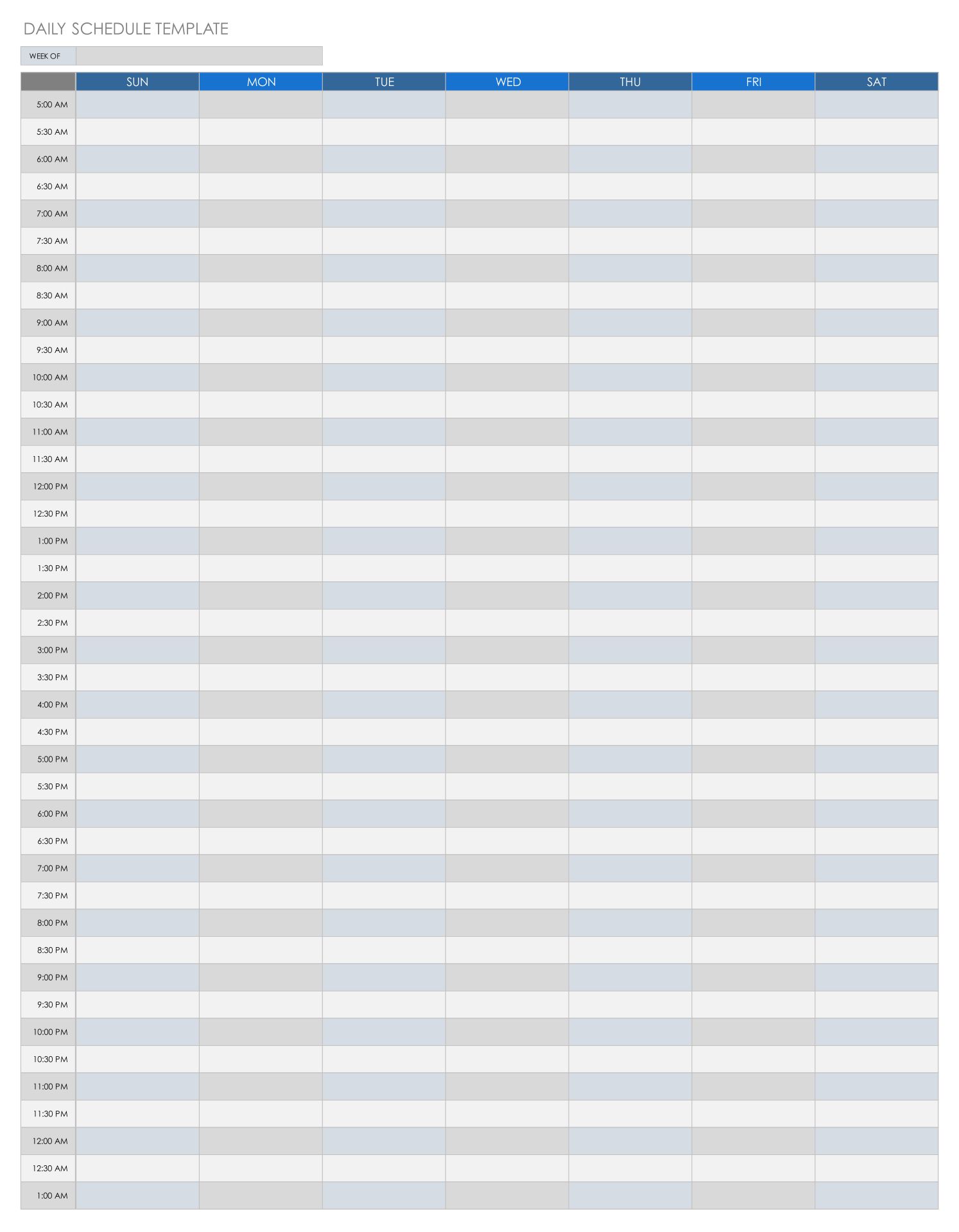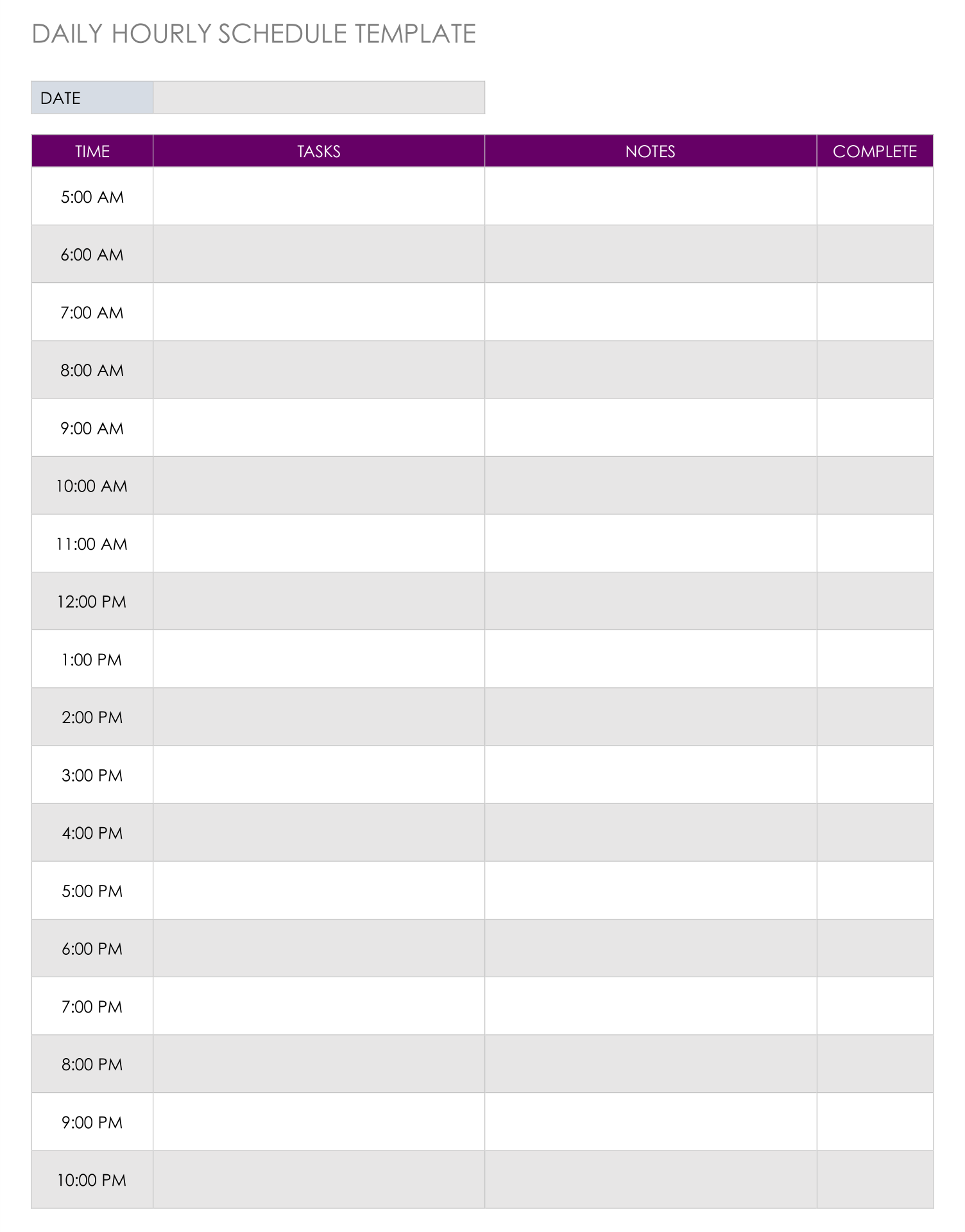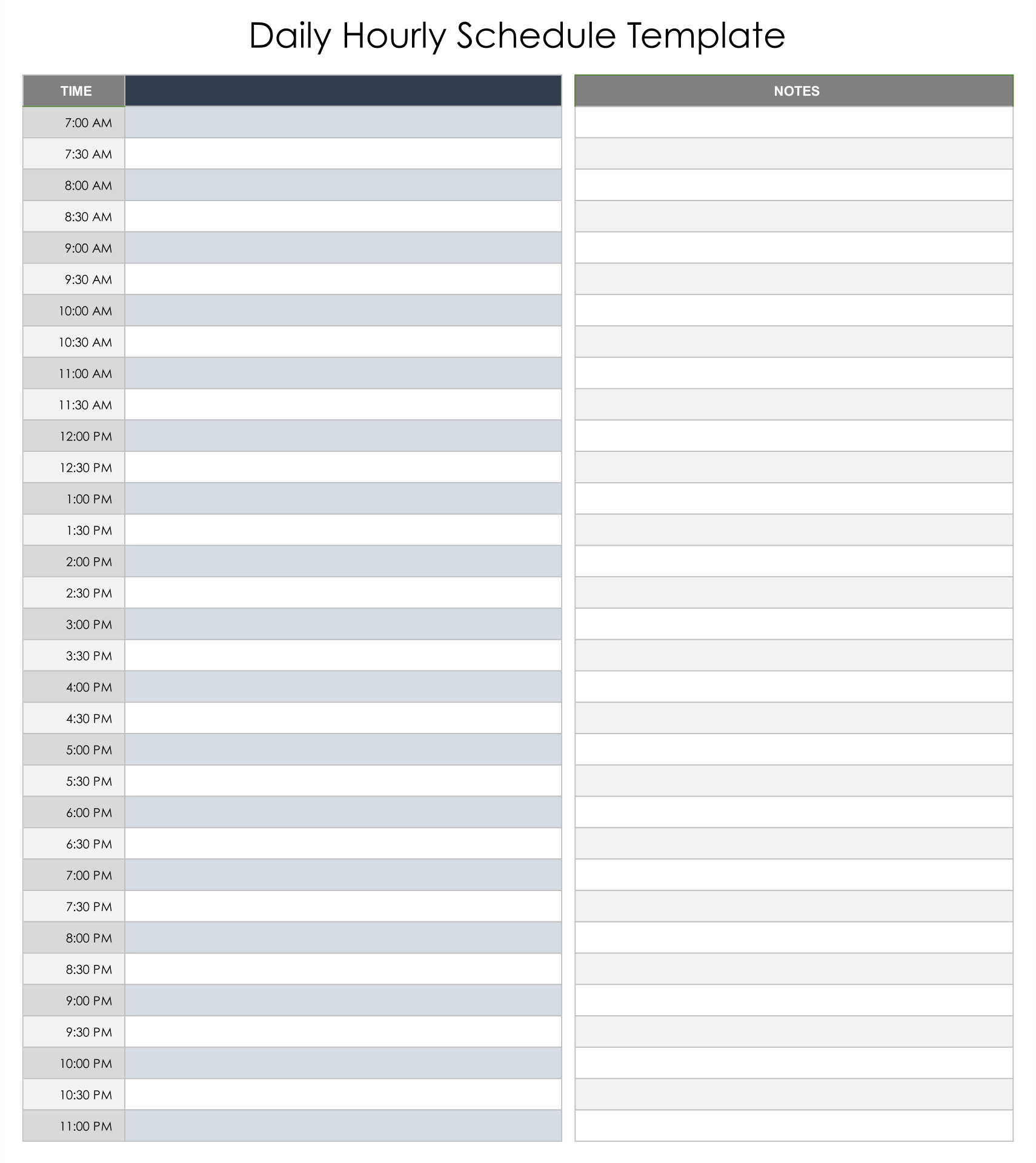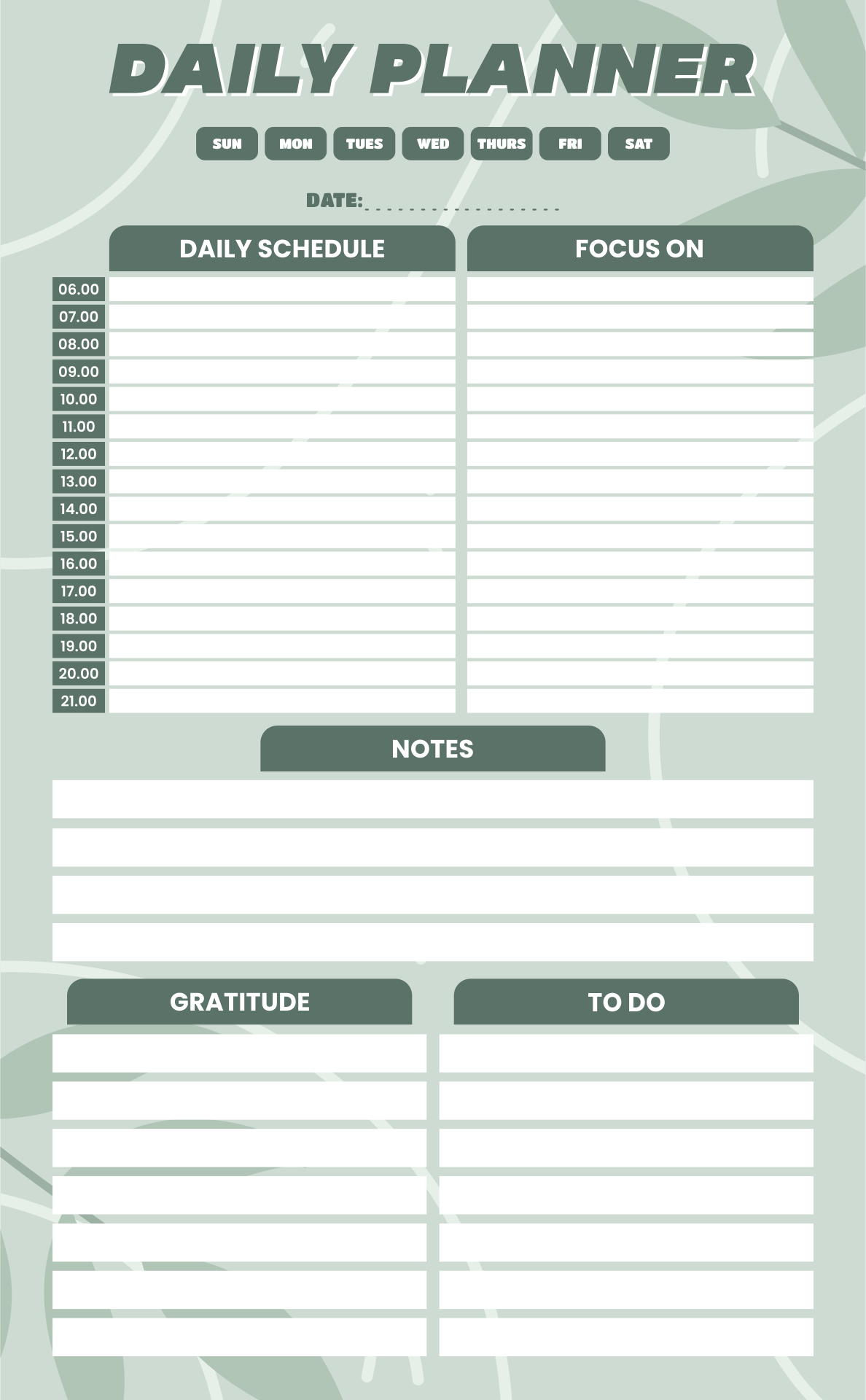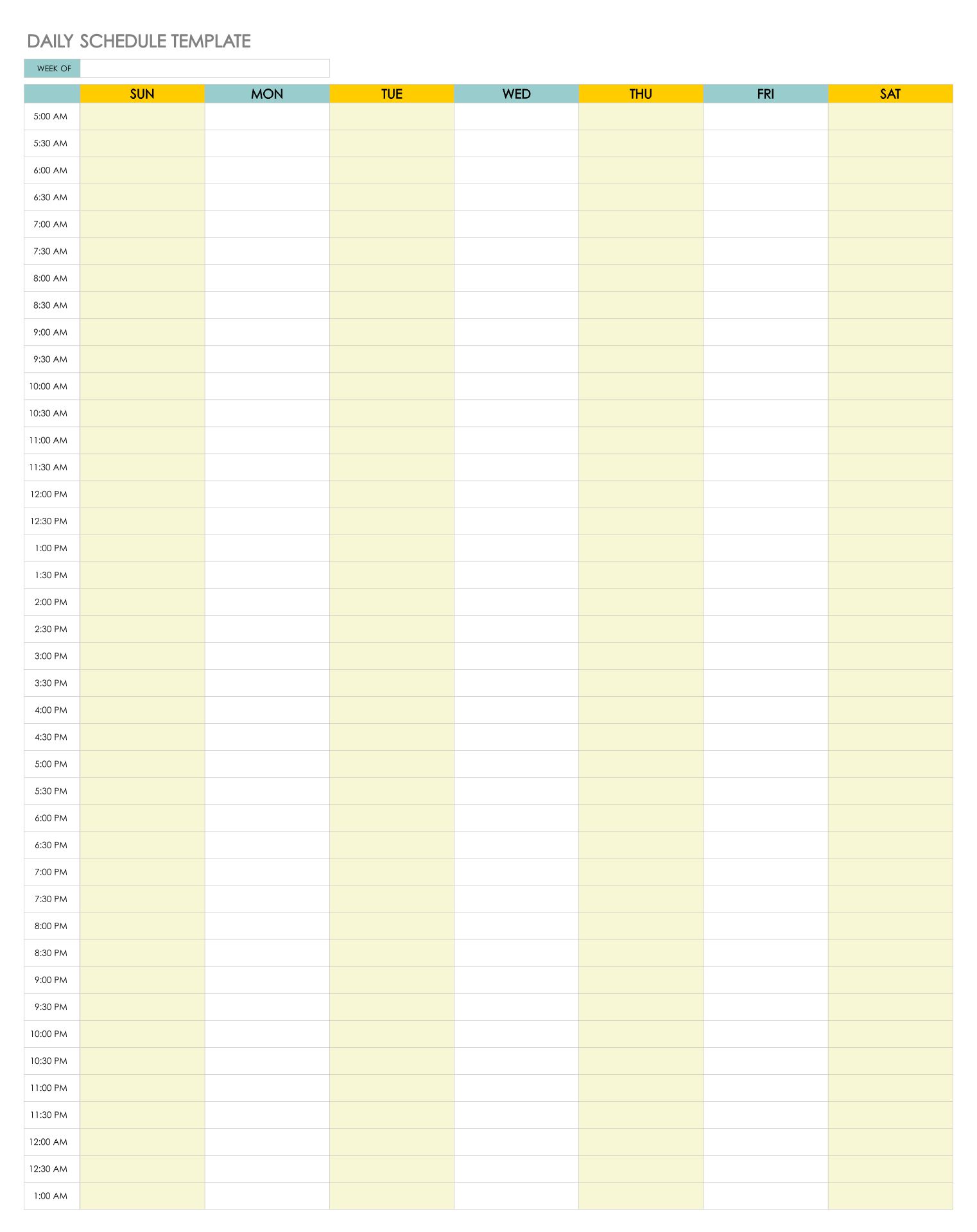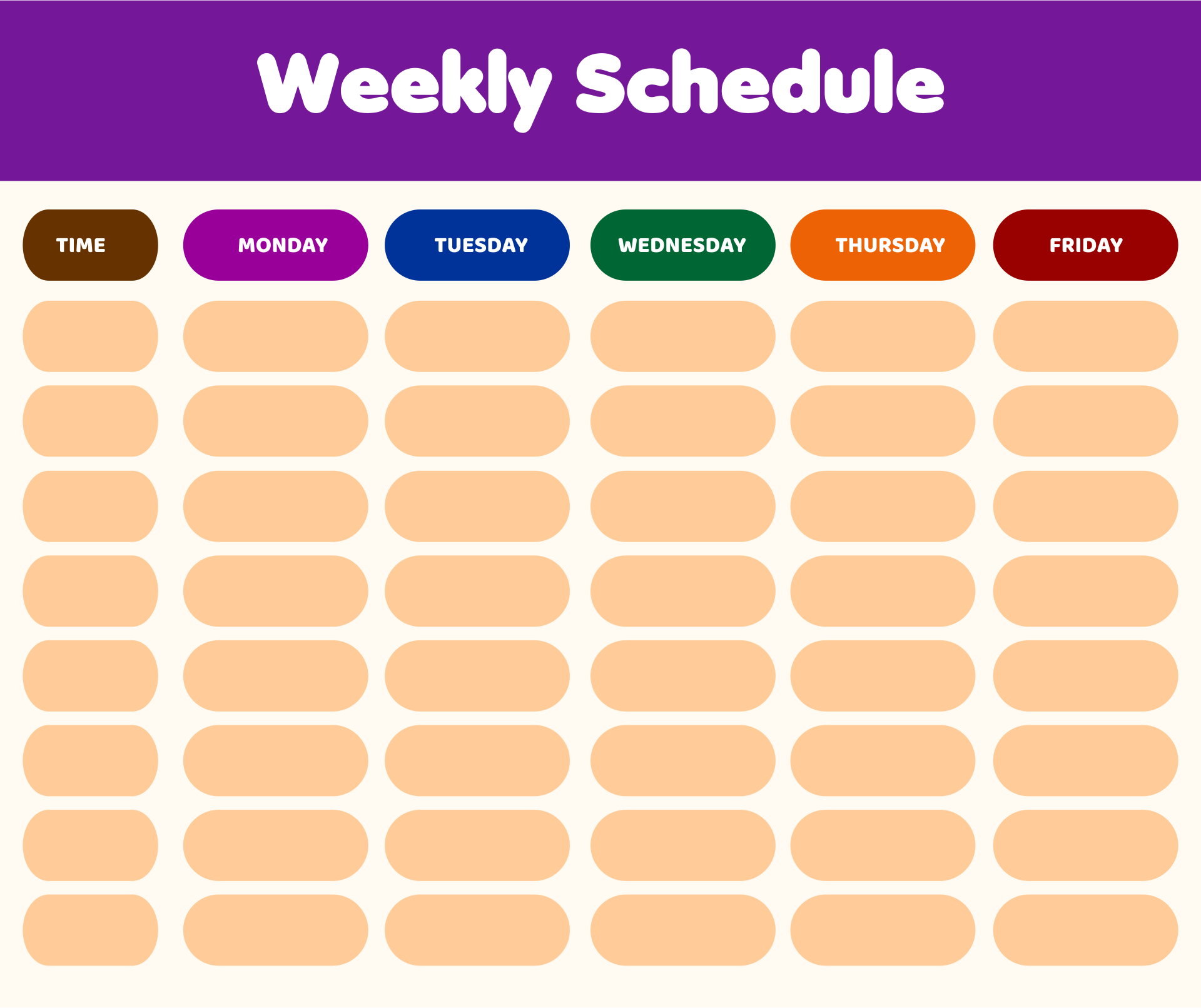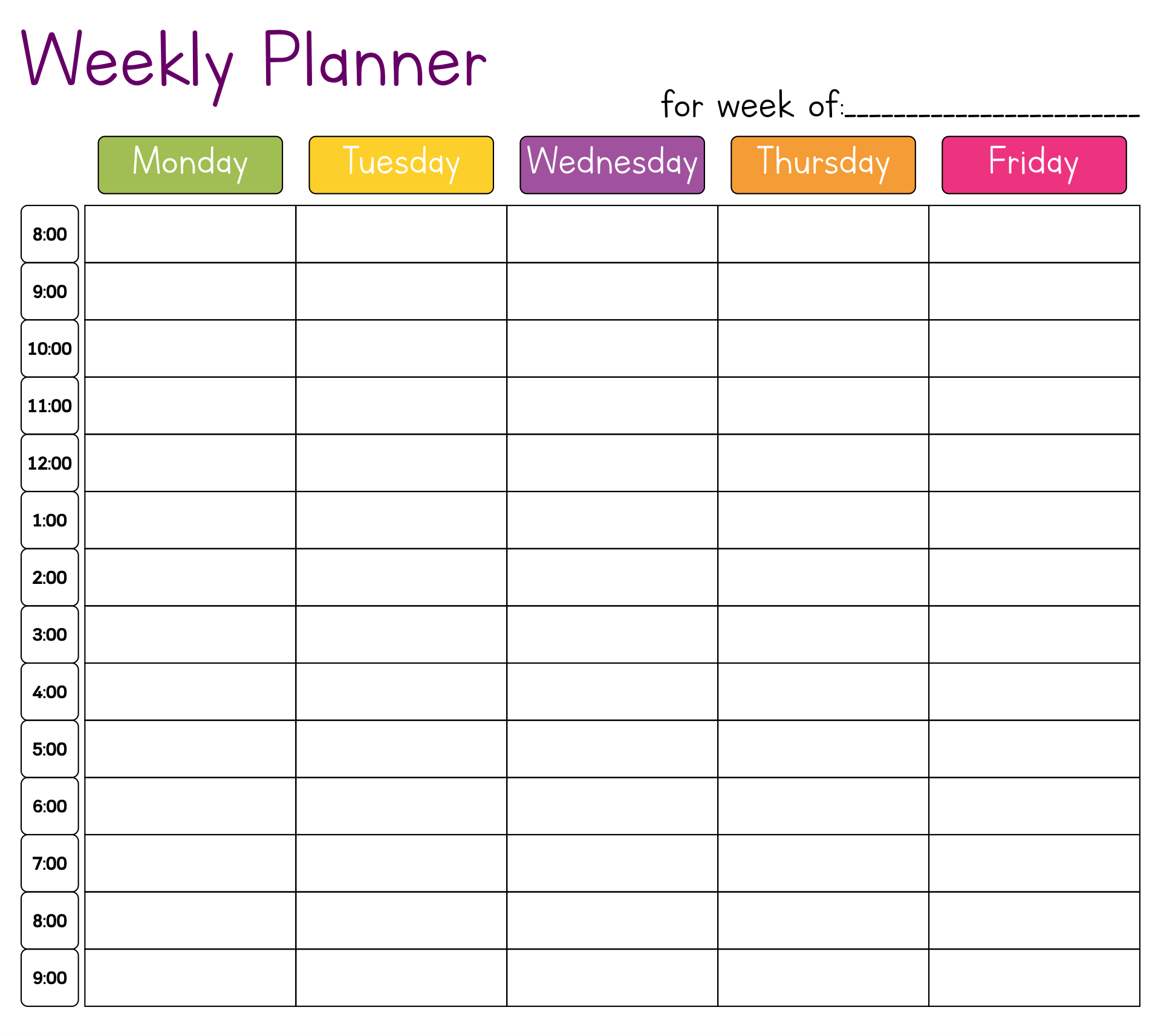 How Does Hourly Planner Help to Manage Tasks?
An hourly planner can be a valuable tool for managing tasks and maximizing productivity throughout the day. Here's how an hourly planner can help:
Time allocation: An hourly planner allows you to allocate specific time blocks for different tasks and activities. By assigning each task to a specific hour or time slot, you gain a clear visual representation of how your day is organized. This helps you prioritize tasks, avoid overcommitting, and ensure that important responsibilities are not overlooked.

Time awareness: With an hourly planner, you are constantly aware of the passing of time and how it relates to your scheduled tasks. This awareness helps you stay focused and motivated, as you have a clear sense of the remaining time for each task. It also prevents you from spending excessive time on a single task, as you can visually see how much time is left before moving on to the next item on your schedule.

Improved time management: An hourly planner encourages better time management by providing structure and accountability. It helps you create a realistic schedule, allocate time for both high-priority and routine tasks, and ensure that you allocate sufficient time for each task. It also helps you identify potential time-wasting activities or unproductive habits, allowing you to make adjustments and optimize your productivity.

Prioritization and focus: With an hourly planner, you can assign priority levels to different tasks and allocate time accordingly. This allows you to focus on important and time-sensitive tasks, ensuring that they receive adequate attention. By visually seeing your schedule, you are less likely to get distracted or sidetracked, as you have a clear reminder of what needs to be accomplished within each time block.

Time blocking and batching: An hourly planner facilitates the technique of time blocking, where you group similar tasks together within specific time slots. This allows you to maximize efficiency by reducing context switching and optimizing your workflow. By batching similar activities, such as answering emails or making phone calls, you minimize interruptions and increase productivity.

Flexibility and adjustments: While an hourly planner provides structure, it also allows for flexibility and adjustments as needed. You can modify your schedule when unexpected tasks or events arise, ensuring that you can adapt to changing priorities without feeling overwhelmed. It serves as a visual guide that helps you maintain a balanced and manageable workload.

Sense of accomplishment: As you complete tasks and check them off your hourly planner, you gain a sense of accomplishment and progress. Seeing your completed tasks can boost motivation and provide a tangible representation of your productivity throughout the day. It also helps you reflect on your achievements and identify areas for improvement in managing your tasks effectively.