How to complete the Halloween treat boxes?
On this page specifically, you still need to cut and adjust the Halloween treat boxes template. Worry not, we will guide you 24/7 on how to assemble the boxes for your special Halloween this year and in the future. Make sure you have enough space to save the file of the template.
Download Halloween treat boxes template.

Fit the size, choose the paper, and print the template.

Cut out the template of Halloween treat boxes.

Fold and assemble the template by following the trace.
For a note, it is advisable to use cardstock paper, as it is thicker than regular printing paper like A4. You also have to check the ink level because the box templates have many different colors.
What do you need to complete Halloween treat boxes template?
Printed template of Halloween treat boxes

Scissors

Glue stick or tape

Sweets to fill the Halloween treat boxes
After you've printed the chosen Halloween treat boxes template, this is the list of tools you probably need. Still, the star of the treat boxes is a number of candies. Mostly it is the gummy ones and chocolate balls. In case you are into homemade treats, you are free to fill the treat boxes with the bakes you make.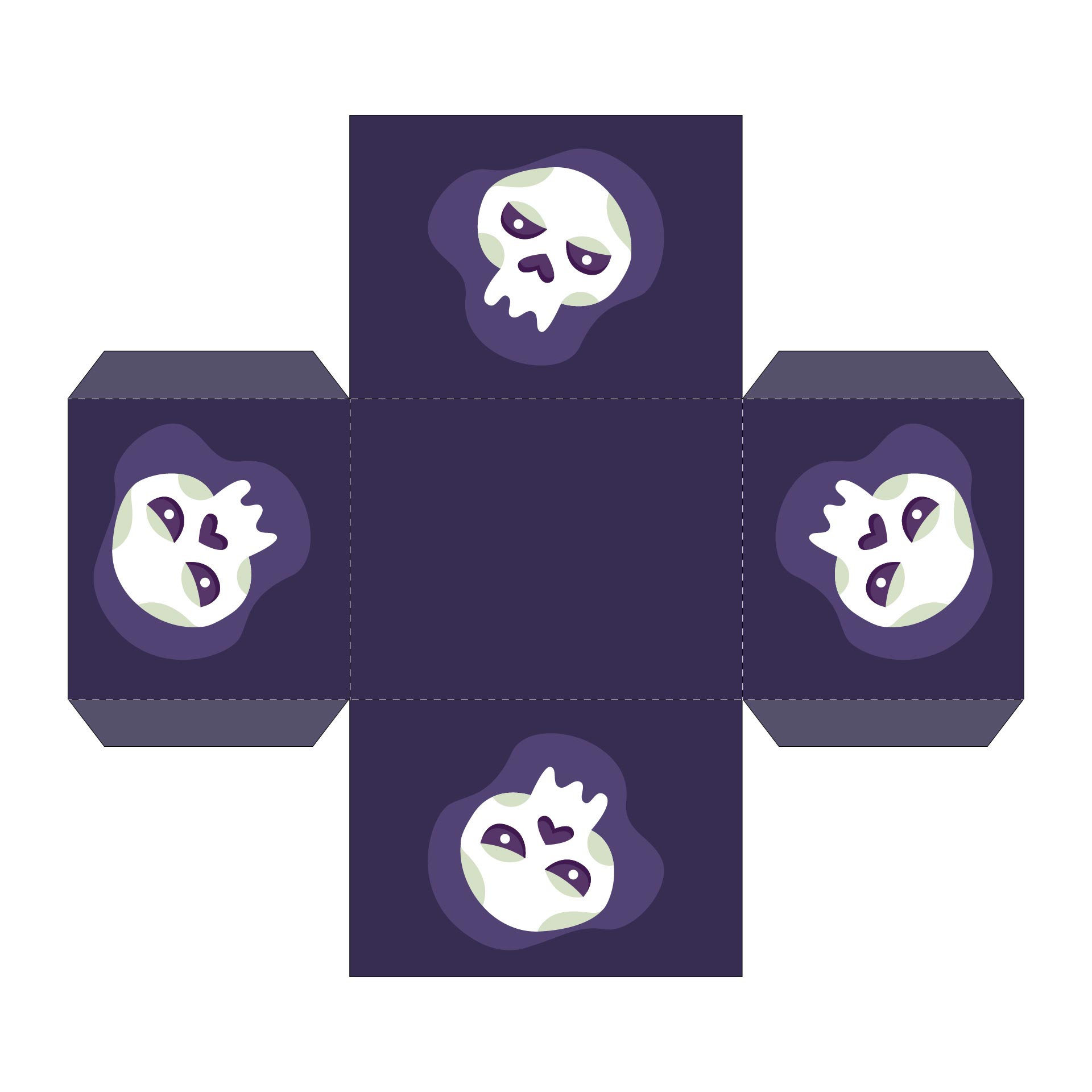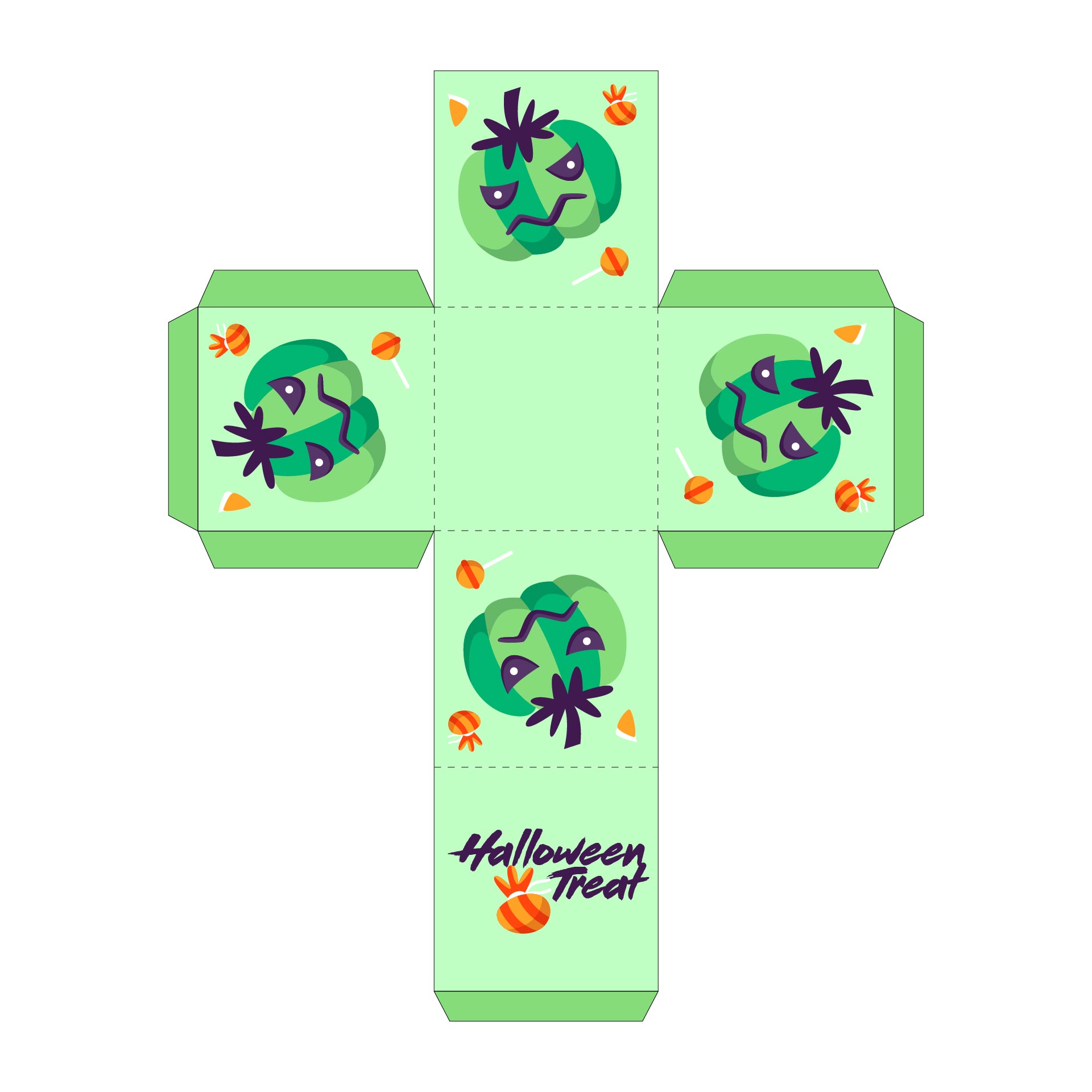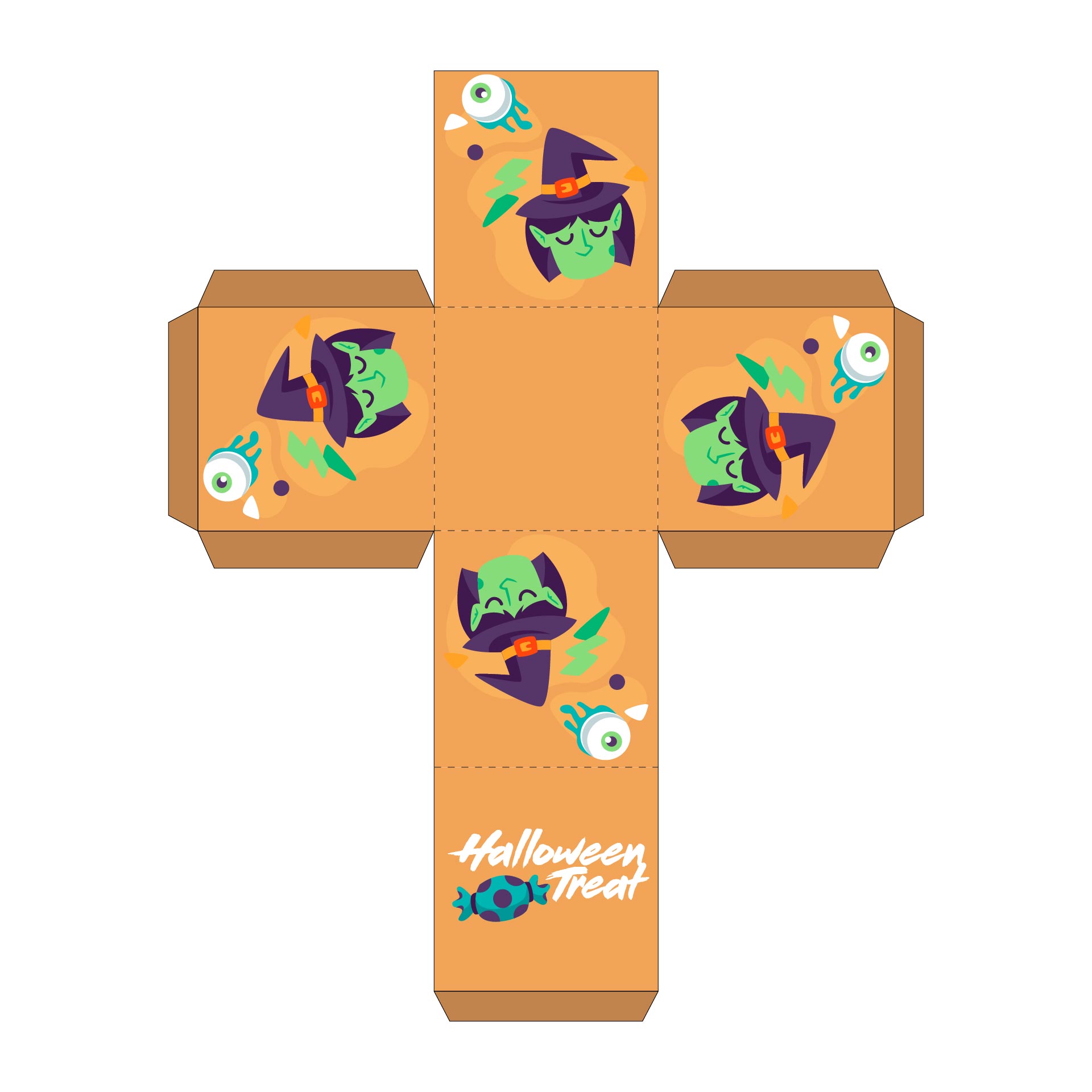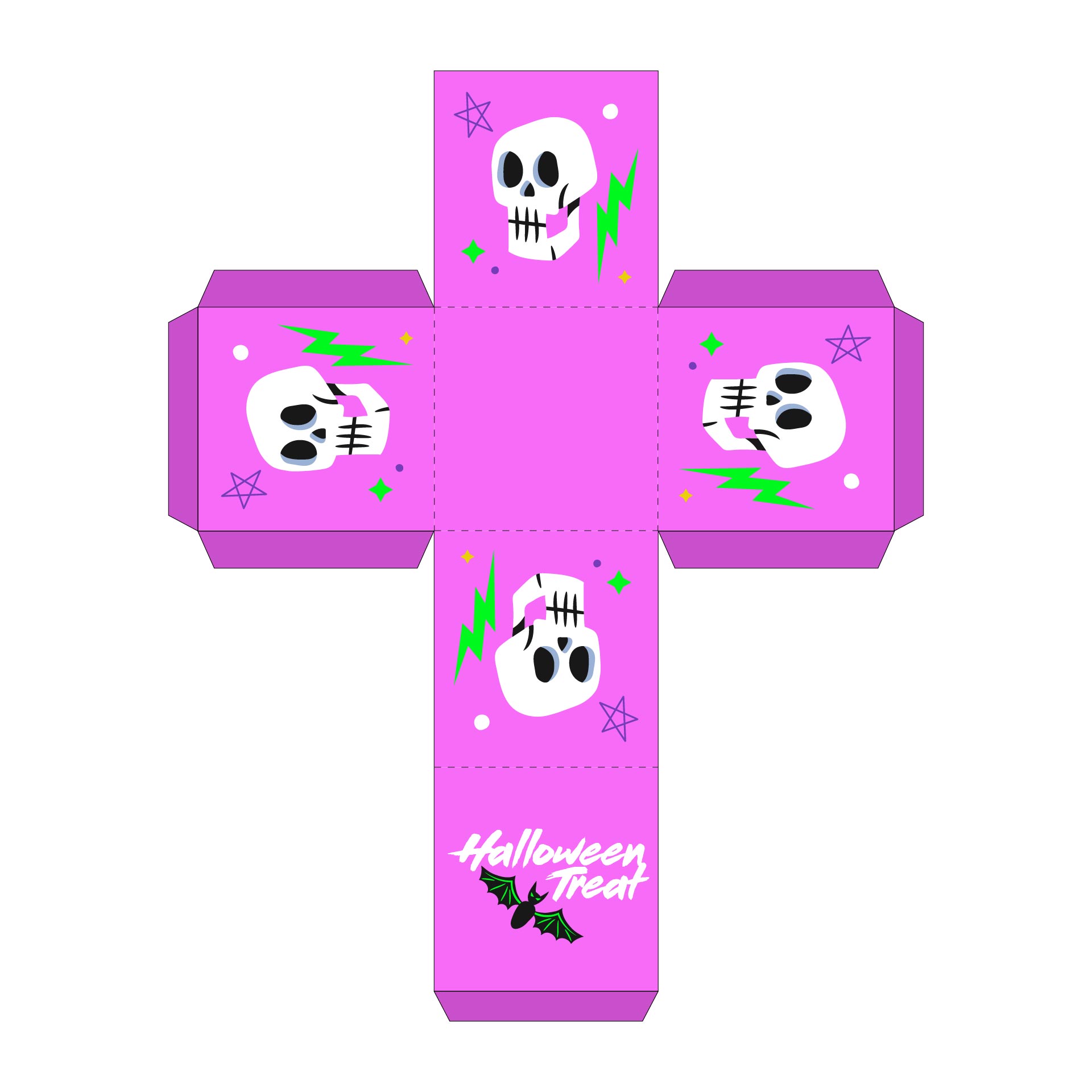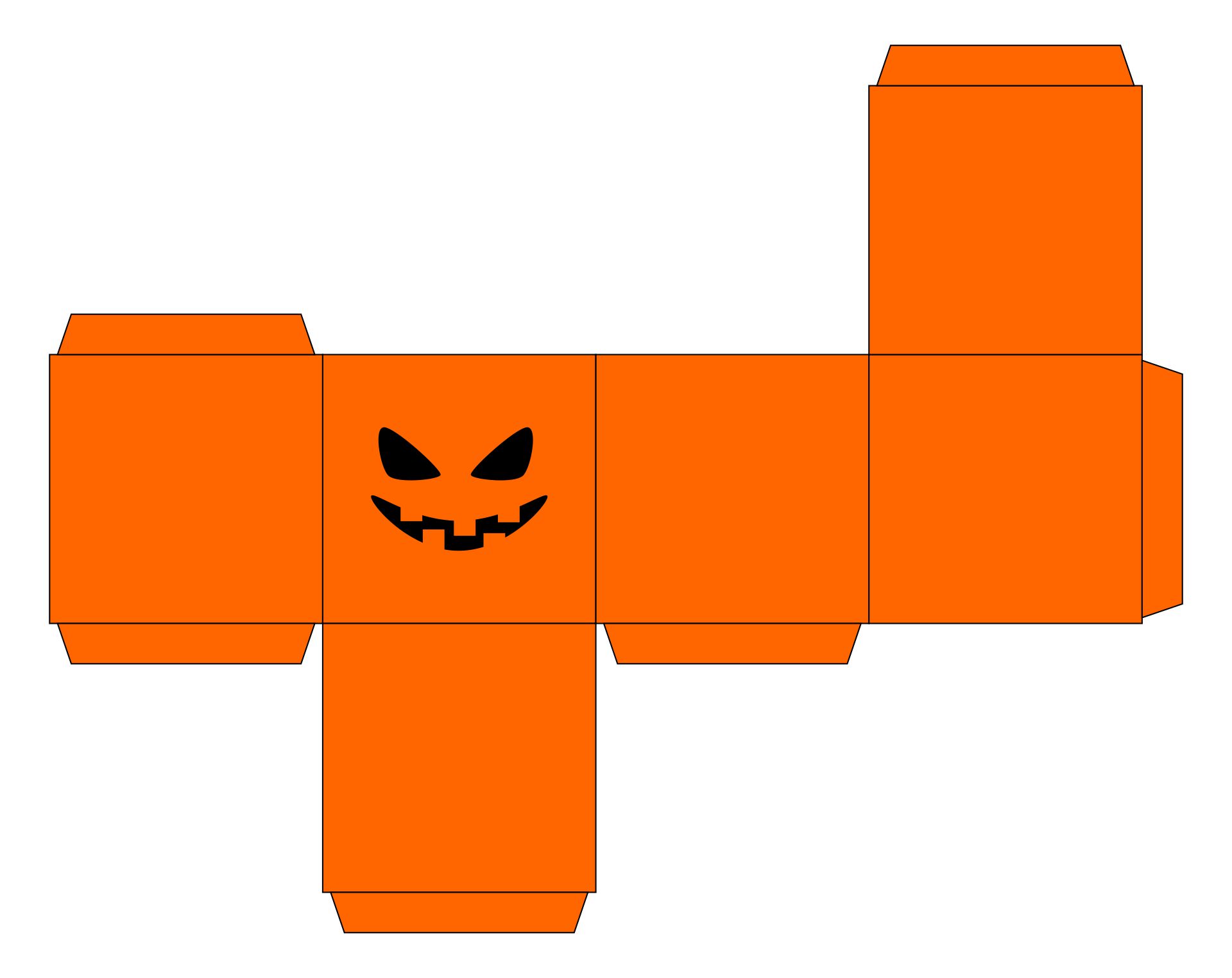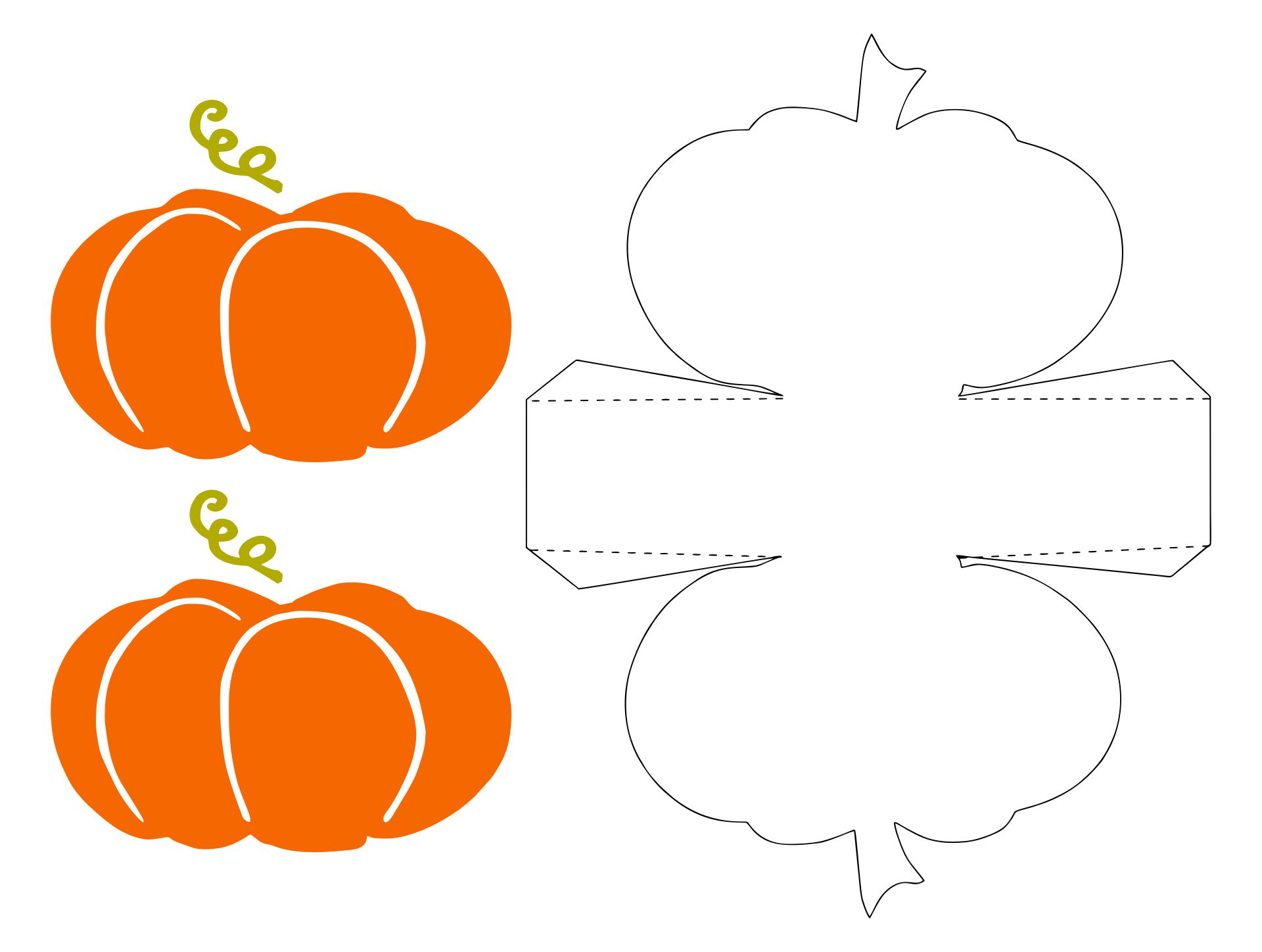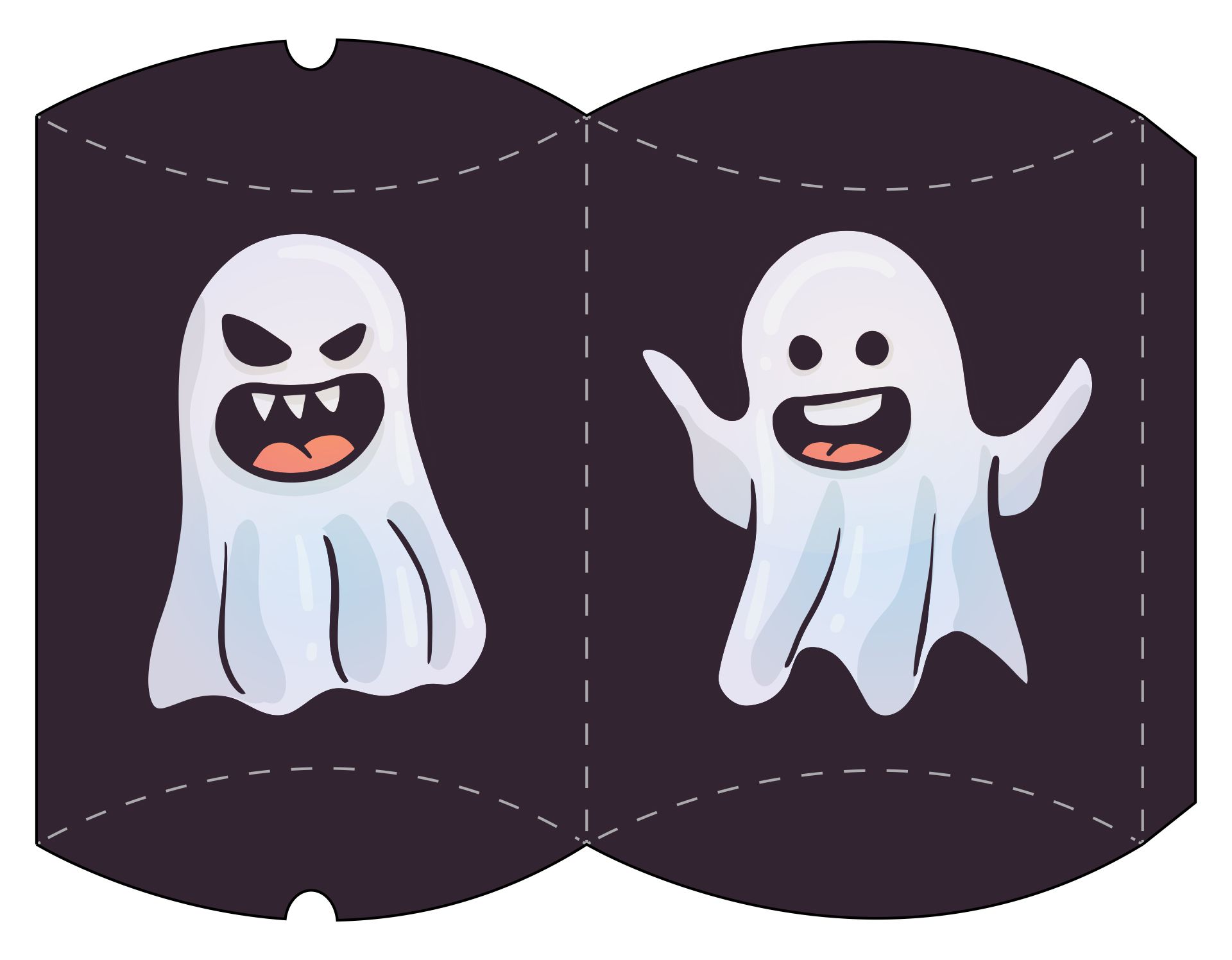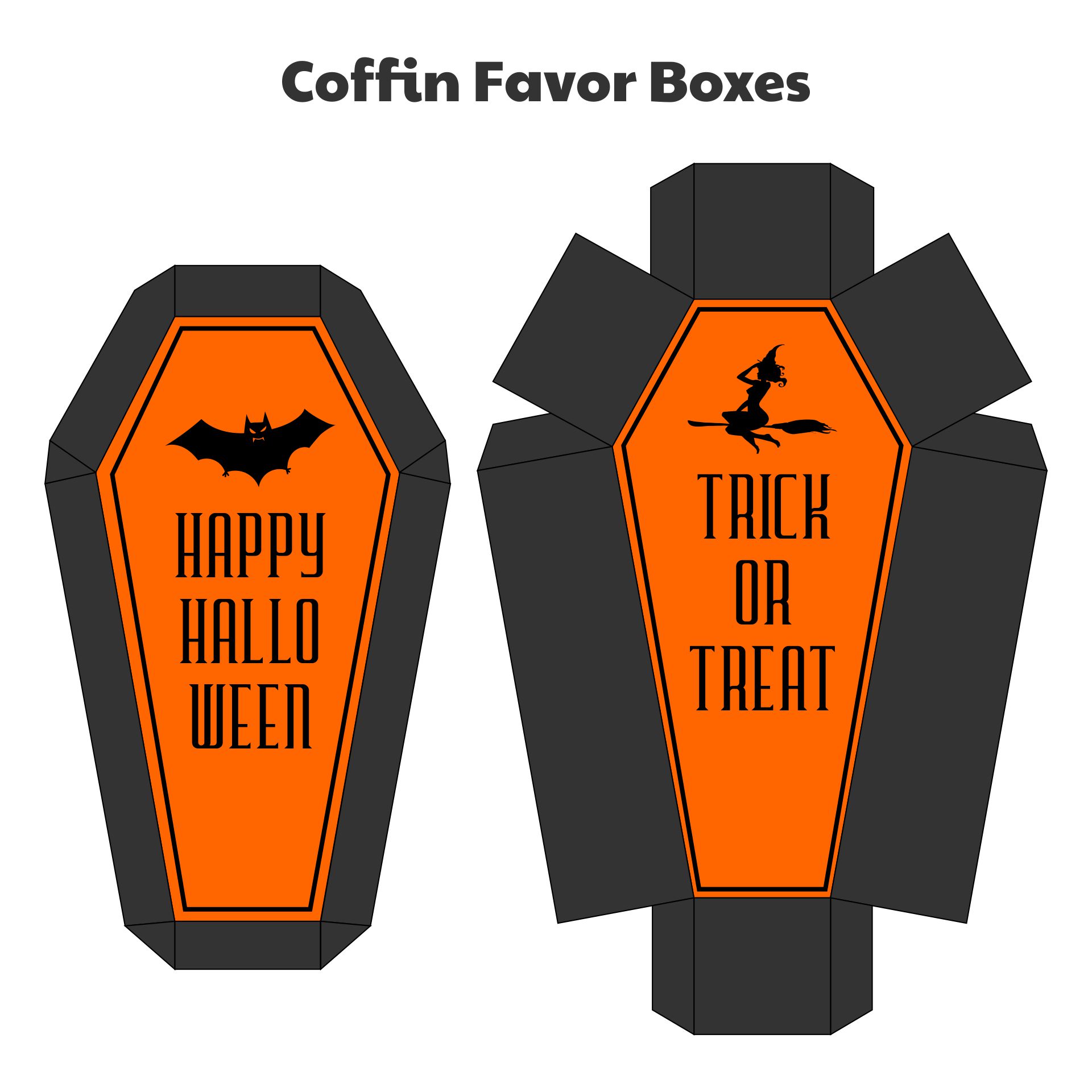 Should the template for Halloween treat boxes free?
Well, it is actually optional to get the free Halloween treat boxes template or not. But, the free ones are there all the time for those who almost forgot to pack for the Halloween celebration.
Another reason to get the free template is that you might as well have it quick with a unique design that you've ever seen before. The solution also allows you to use the budget for delicious sweets.
Can we fill the Halloween treat boxes, not with candy?
Why not? While candies can result in a lot of plastic wastes, you can substitute the sweet fillers with these fresh bakes.
Spooky cupcake
The peculiarity, not only from its look but also taste. Cupcake fits almost all Halloween treat boxes. Plus, anybody loves the sweetness and it is quick to make at home.
Ghost cookies
You can use ghost cookies as the filler of the Halloween treat box template next year. All the while, let's try to make one batch for the family to celebrate Halloween, shall we?
Halloween monster doughnut
The doughnut is quick to make too and you can easily decorate the outer with Halloween characters. You might as well use the same piping bag as when making cupcakes, right?
---
More printable images tagged with: