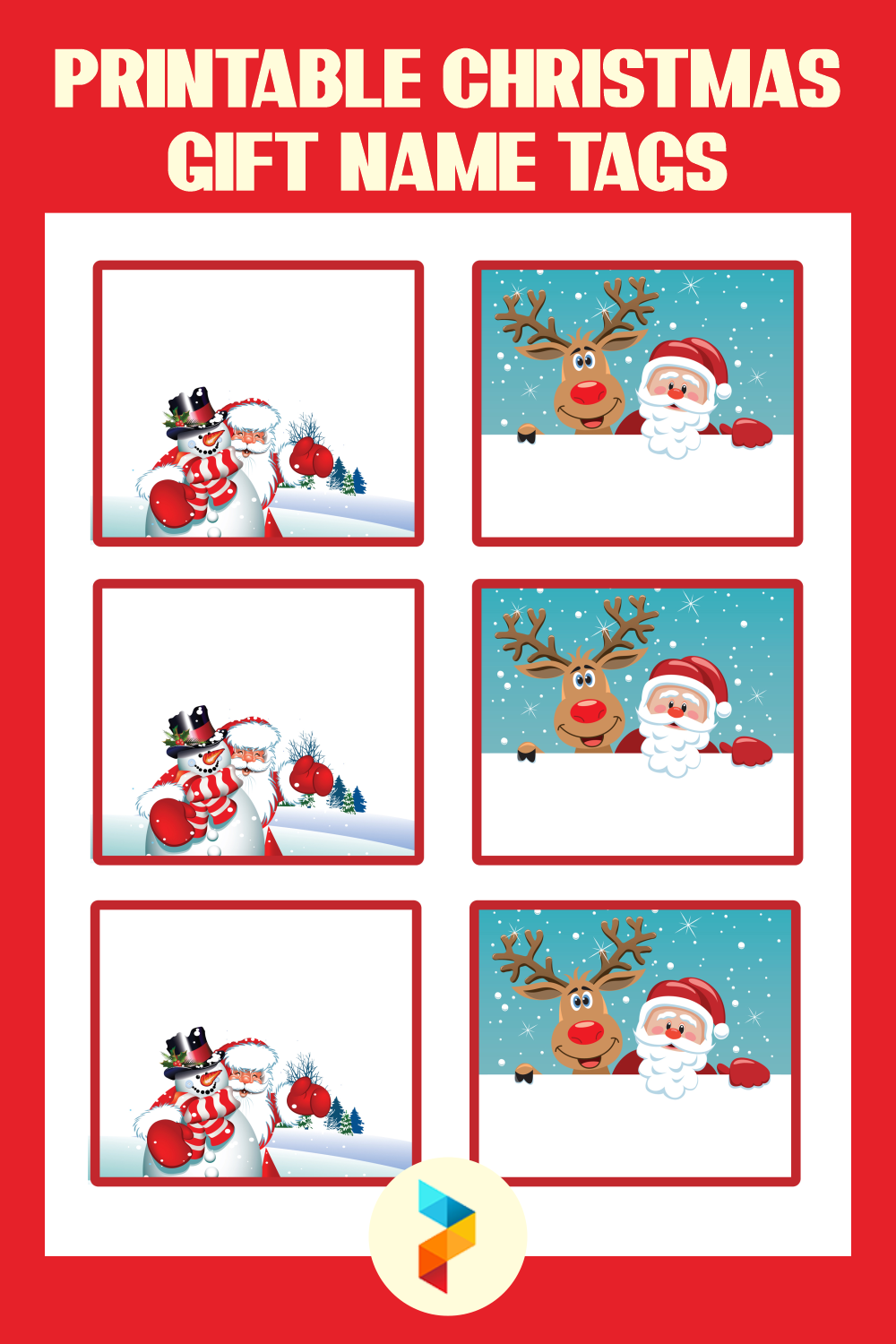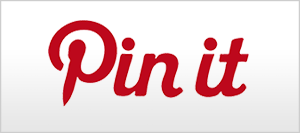 Printable Christmas Gift Name Tags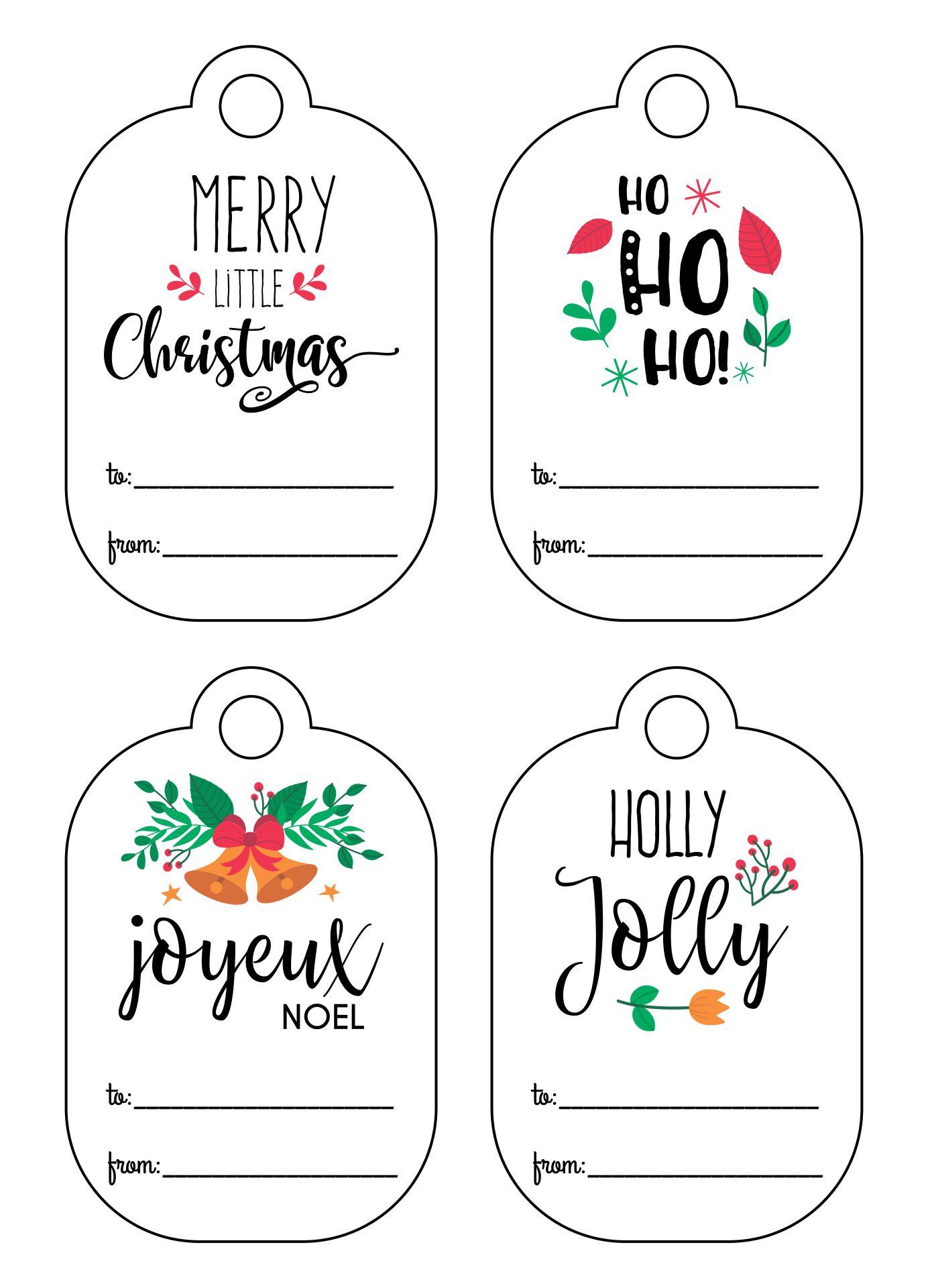 What Characters Will I See on Christmas Gift Name Tags?
You can already guess who are the characters you will see on Christmas gift name tags; Santa Claus. Many parents won't disappoint their children that the gift they receive is not from Santa. Thus, there are a lot of Santa's pictures on the gift name tag. But, you can actually have other Christmas characters and ornaments like a snowman, reindeer, Christmas tree, Santa's hat, and Christmas stockings. If it's meant for grown-ups, you will see a lot of cursive typings of 'Merry Christmas' and red cars.
What Materials Should I Have to Make Christmas Gift Name Tags?
Fear no more with the basic Christmas gift name tag design. Make it your own by using these unbelievable materials; old cereal box, washi tape, soda can tabs, scrapbook stash, cinnamon dough, salt dough, paper twine, coffee container, candy cane, and peanuts. Then, accompany those quirky materials with brown paper, neon gift tags, googly eyes, watercolor, colored markers, metallic embossed, cute stickers, snowman fingerprints, buttons, and felt. Those magical ingredients can turn your Christmas gift name tags into Santa's belt gift name tag, Christmas stocking gift name tags, pop-up tags, snowman tags, and made with love tags.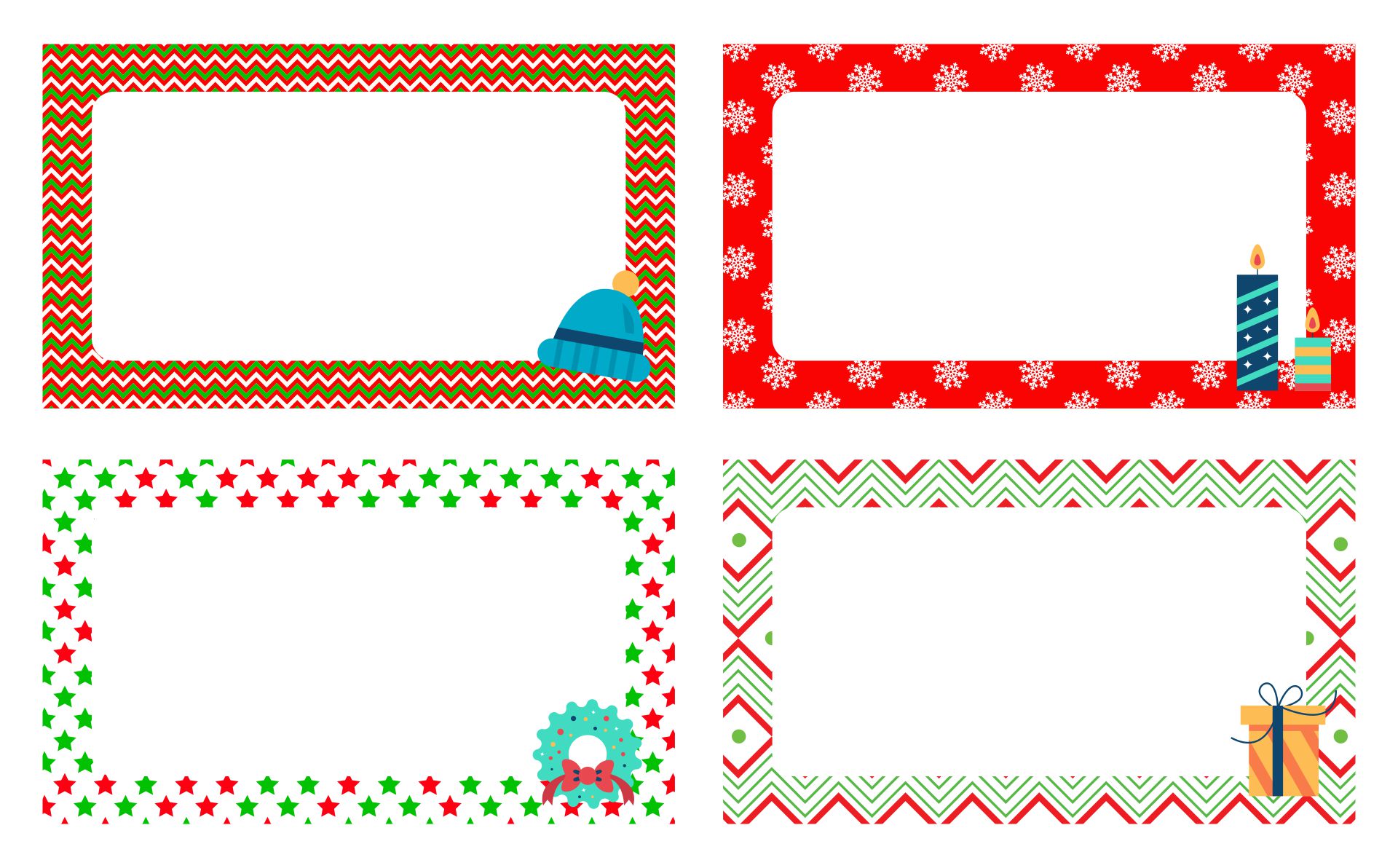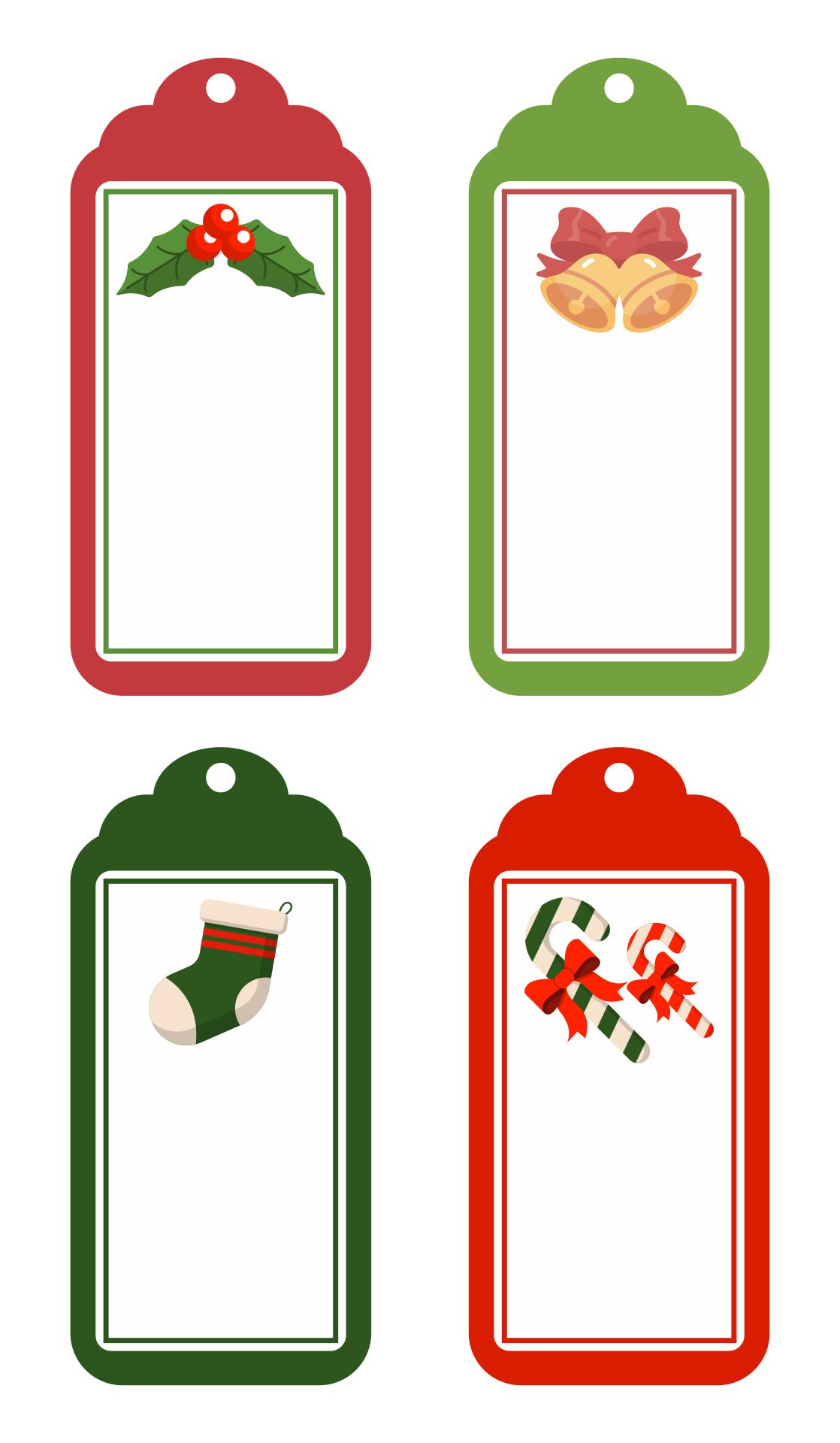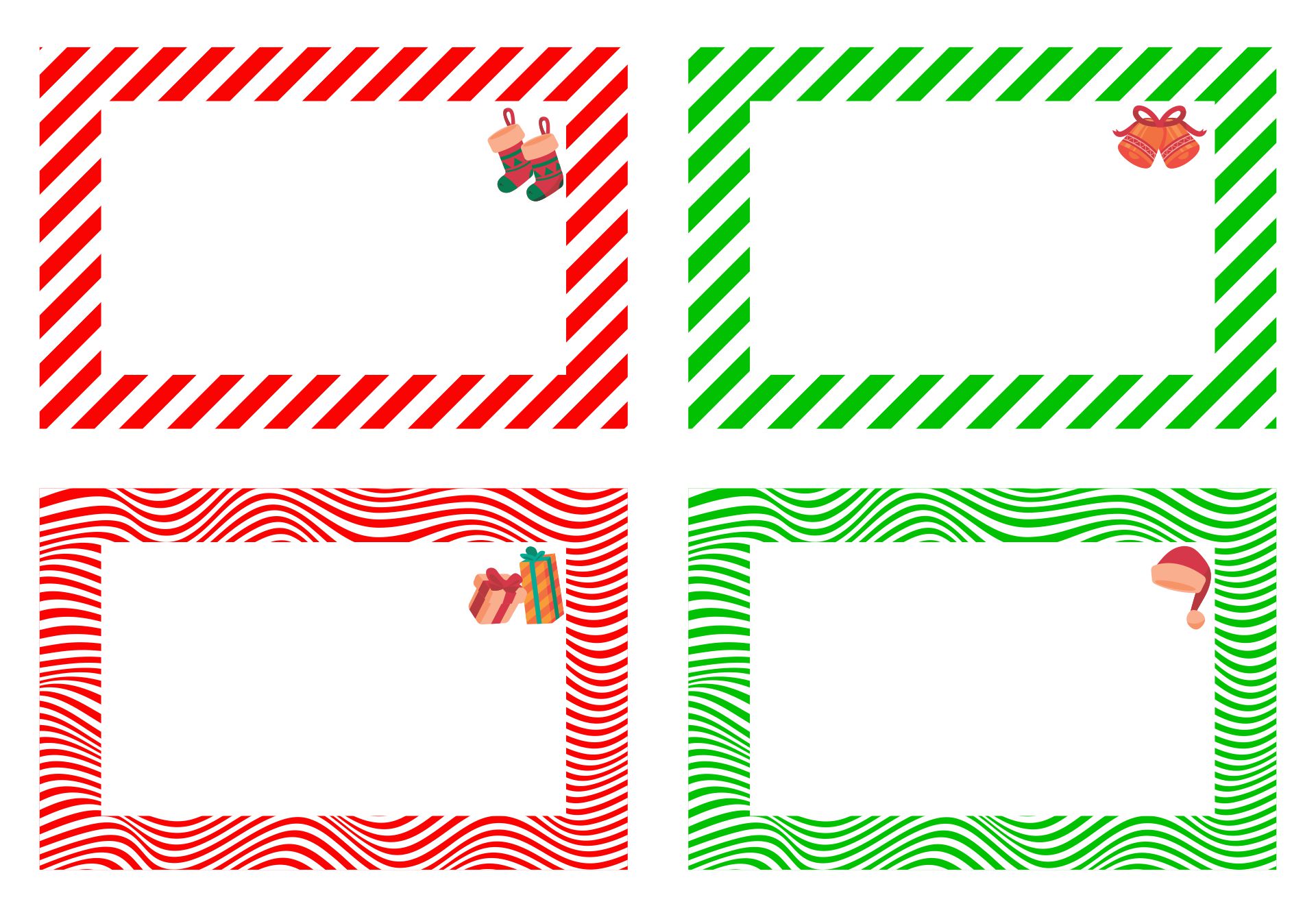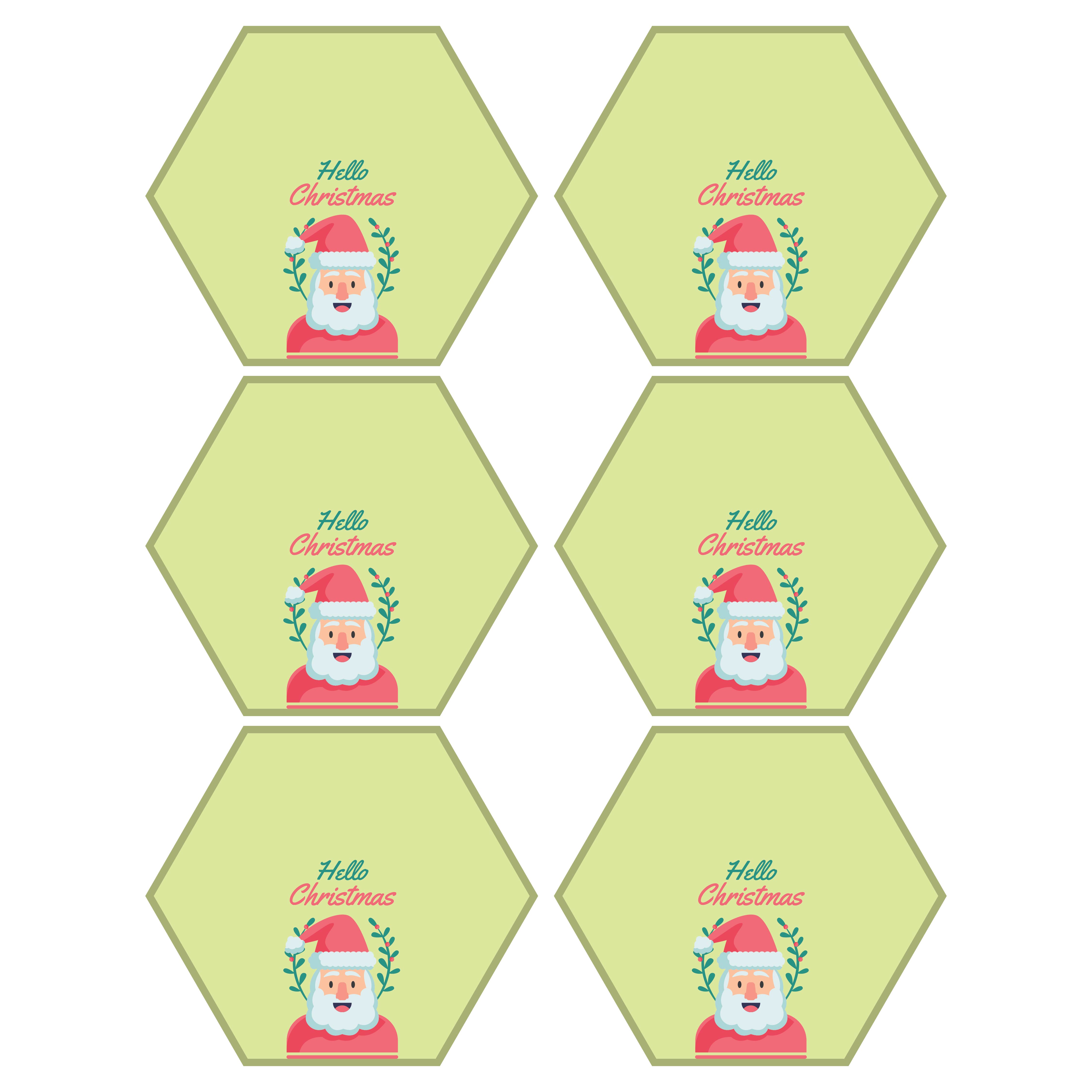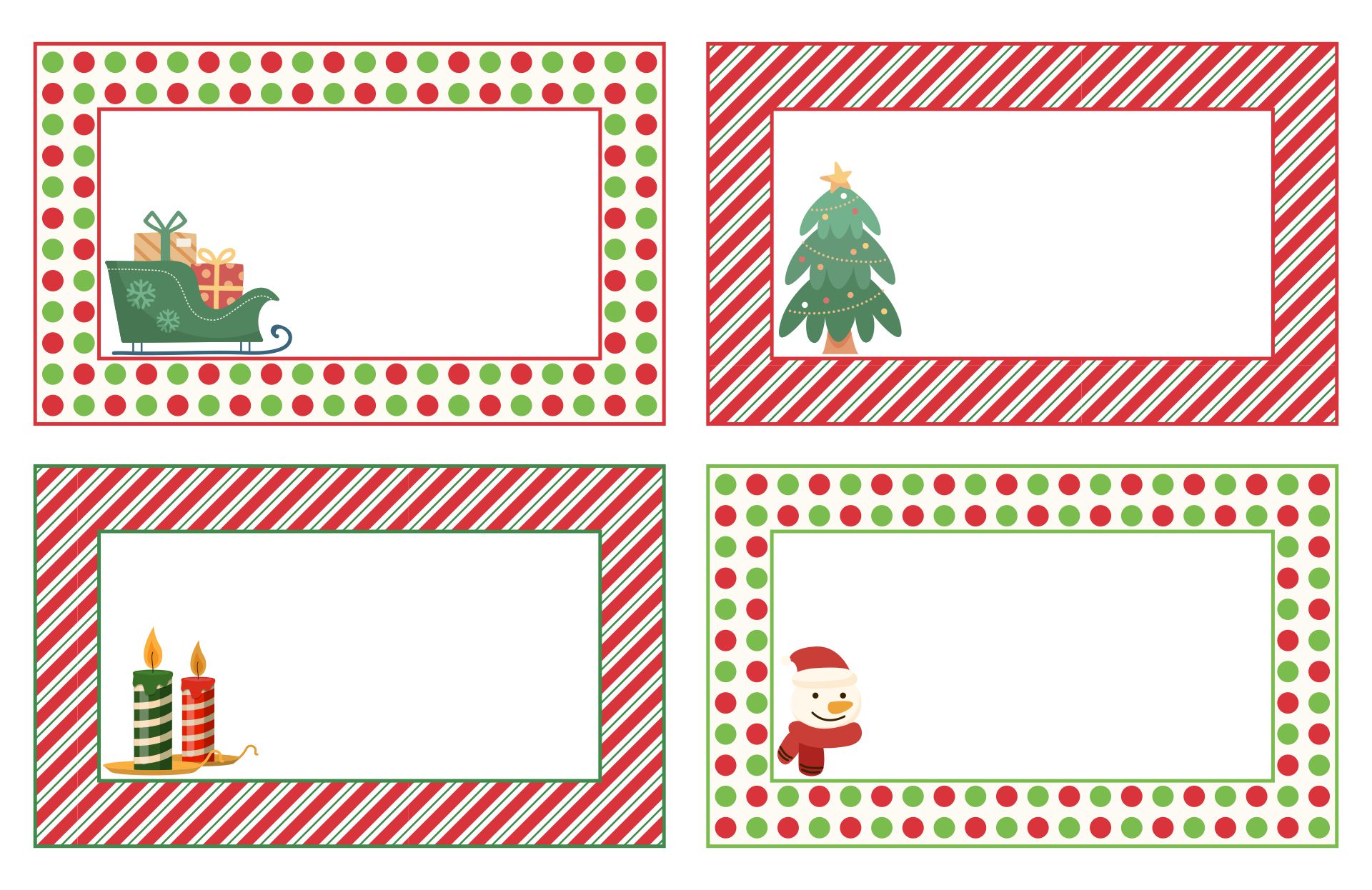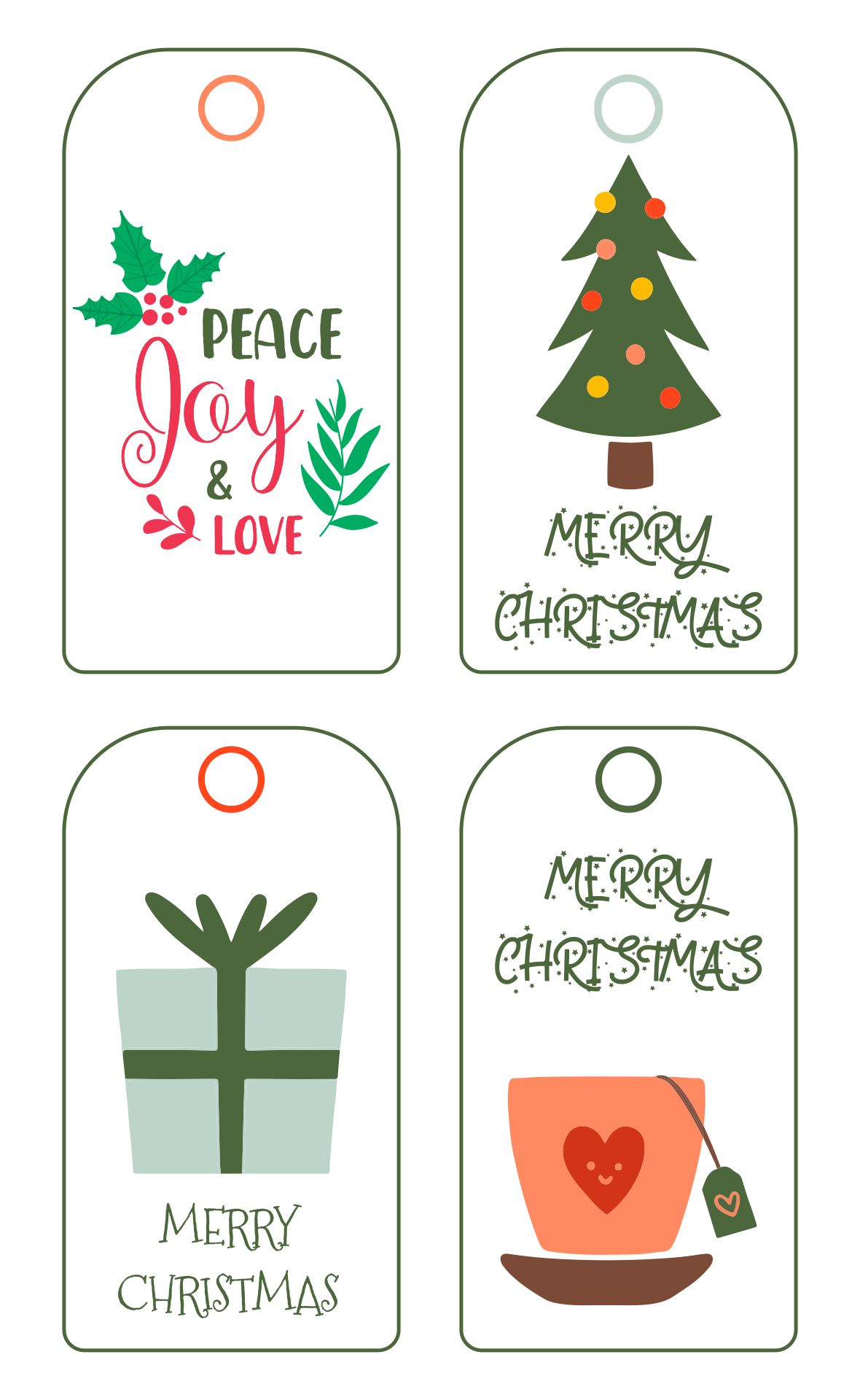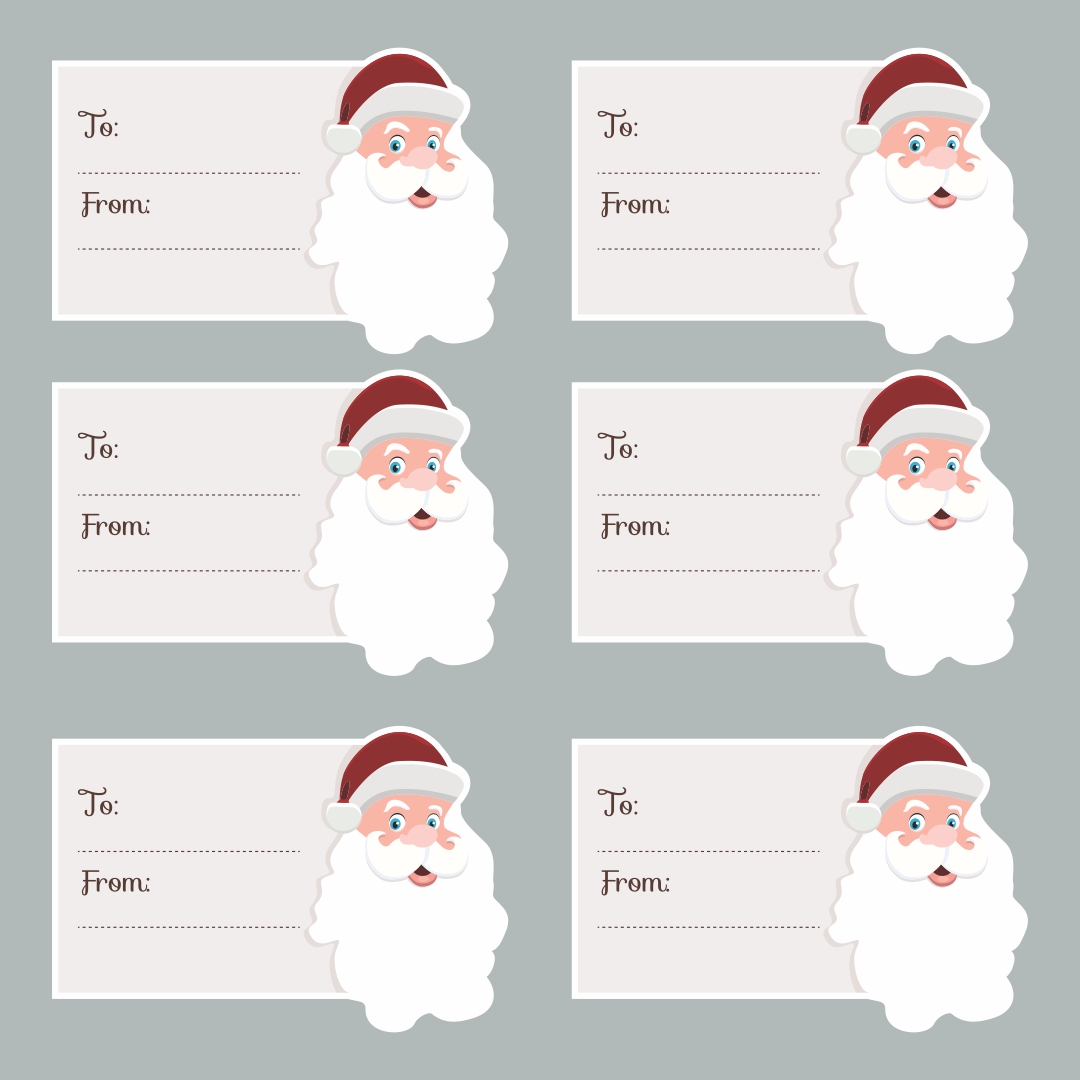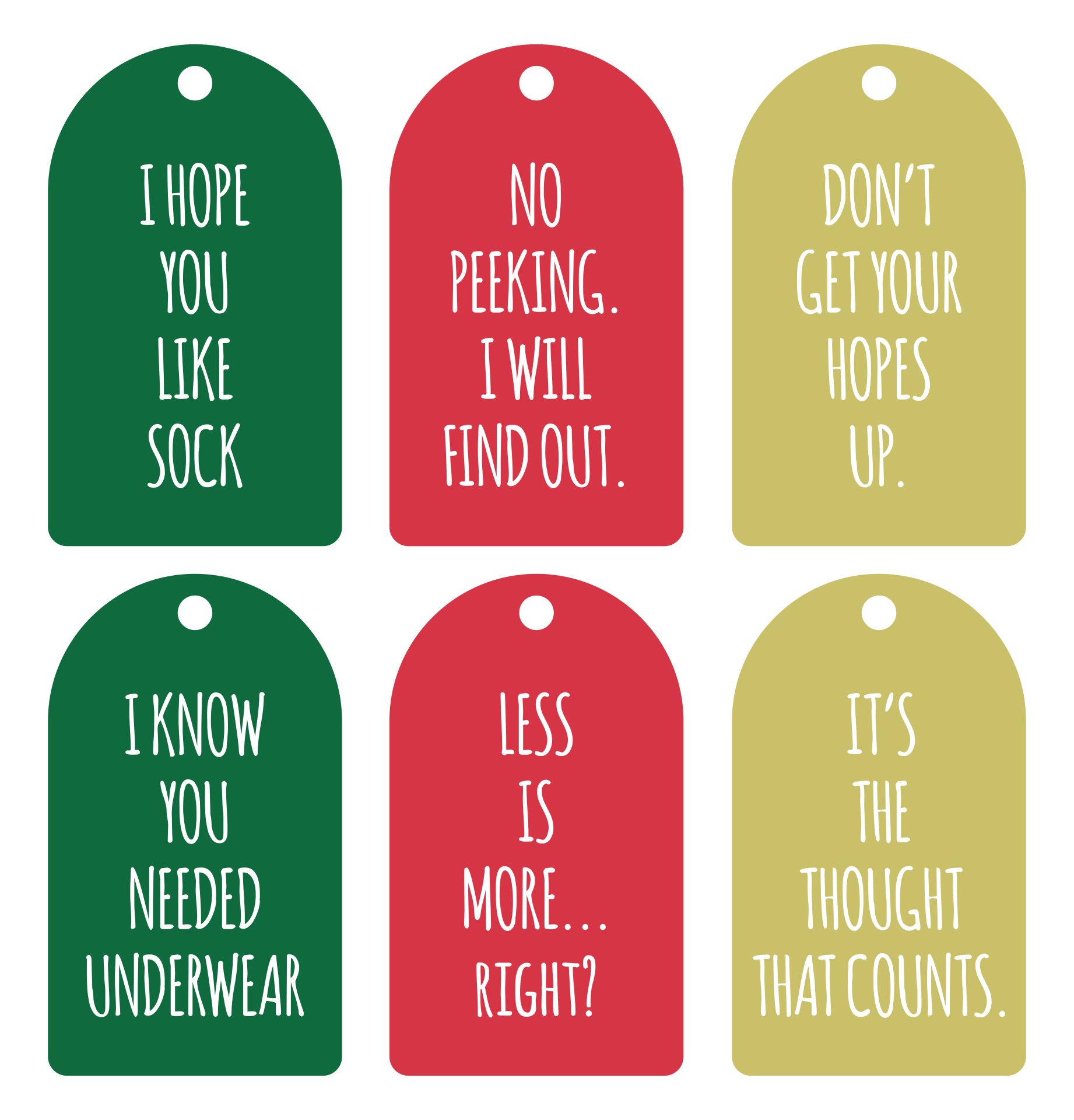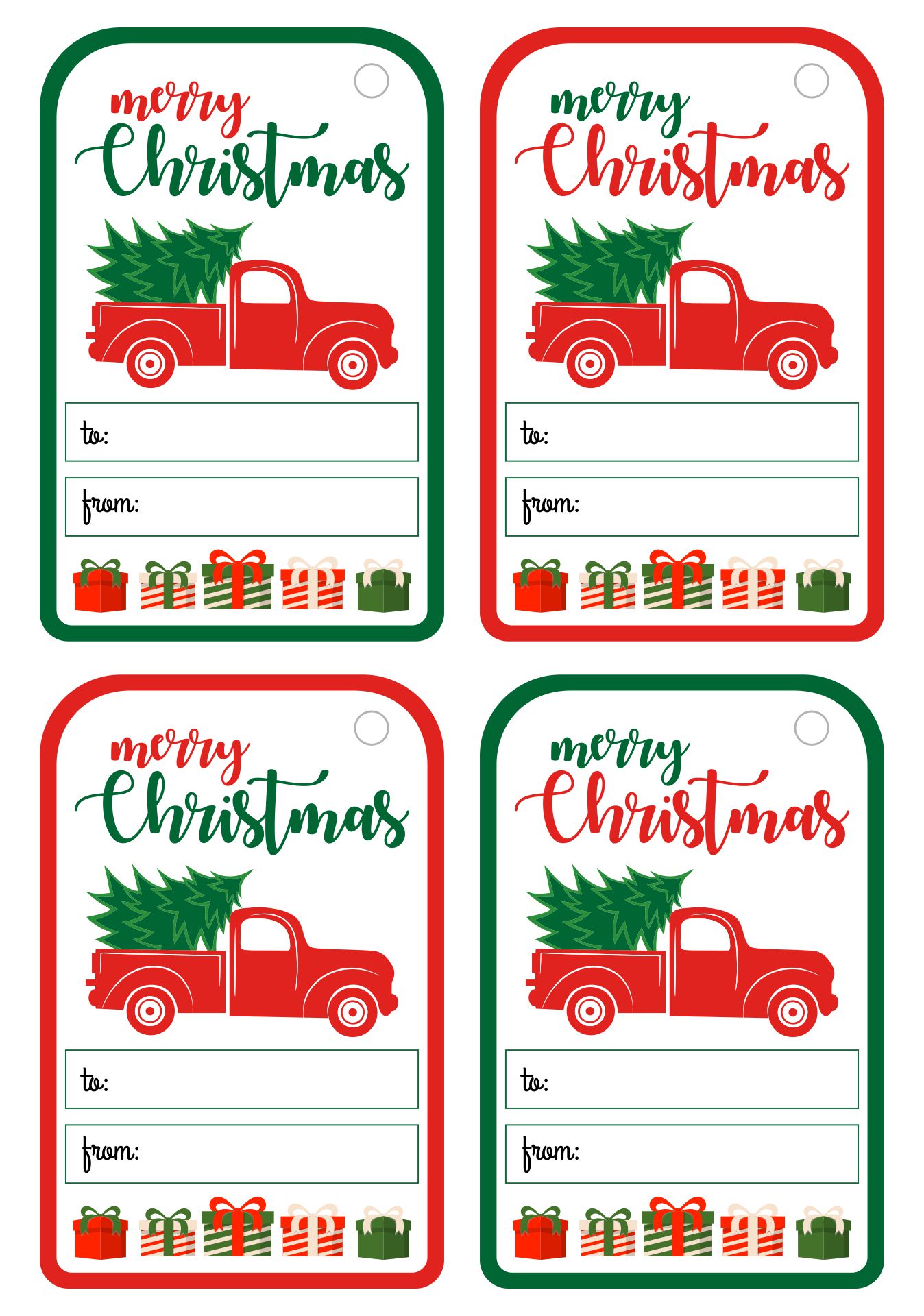 Where Can I Put Christmas Gift Name Tags?
Normally, you put the Christmas gift name tag on the front side of the gift box where you can tie the cotton twine on the ribbon of the gift box. You can also clip it on the handle of the goody bag. If the design of the gift name tags is irresistible, just hang it on your luggage. Use it as a mark that it is a precious gift. But, if it's not possible, stick it on the front side of the gift wrap. Don't forget to put your friends' names and of course, your name.
Can I Make Money from Making Christmas Gift Name Tags?
You can make money out of Christmas gift name tags, either it is only the template or the complete gift name tags. Go make the template yourself or transform any reusable resources like a cereal box or leftover fabric. Use your creativity to make it interesting and worth to buy, as people nowadays also consider the eco-friendliness of the product. Add some cute ornaments and drawings like watercolored Santa or snowman fingerprints for the personal touch. You can also make it pop-up and 3D for more entertainment on the gift name tags.
---
More printable images tagged with: