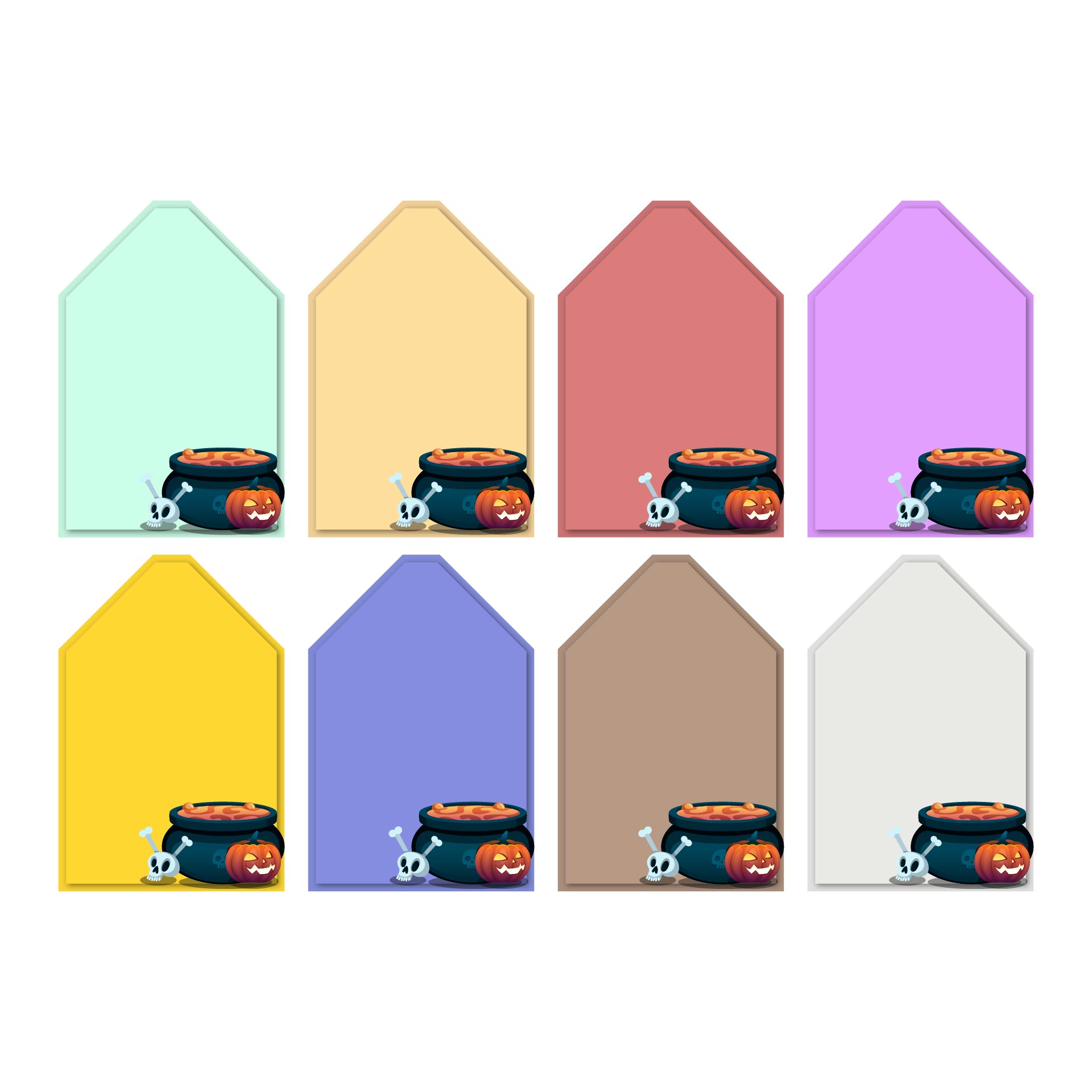 What Halloween gift tag template for?
Overall, you use the template of the Halloween gift tag for any gift you want to send out to your friends. It can be for homemade and Halloween treats that you pack inside a small Halloween gift box, as well as for handmade decoration.
You probably think that it is mostly for Halloween treat boxes, and it is a yes for you. You might as well use the tag template for dessert toppers and a bag of Halloween treats. And lastly, you give the treat bag in the classroom or Halloween home party.
Can we edit the Halloween gift tag template?
You are free to redesign or just as simple as writing some note on the Halloween gift tag template. If you choose the template that has "To" and "From," then you can write down yourself the recipients' names and yours.
You can actually make one for yourself with the example you see here and other sources around. Add with the colors, clip arts, and texts as you want. Some platforms are free and easy to use for beginners. You might as well resize the templates based on the printing medium you use to get the Halloween gift tags.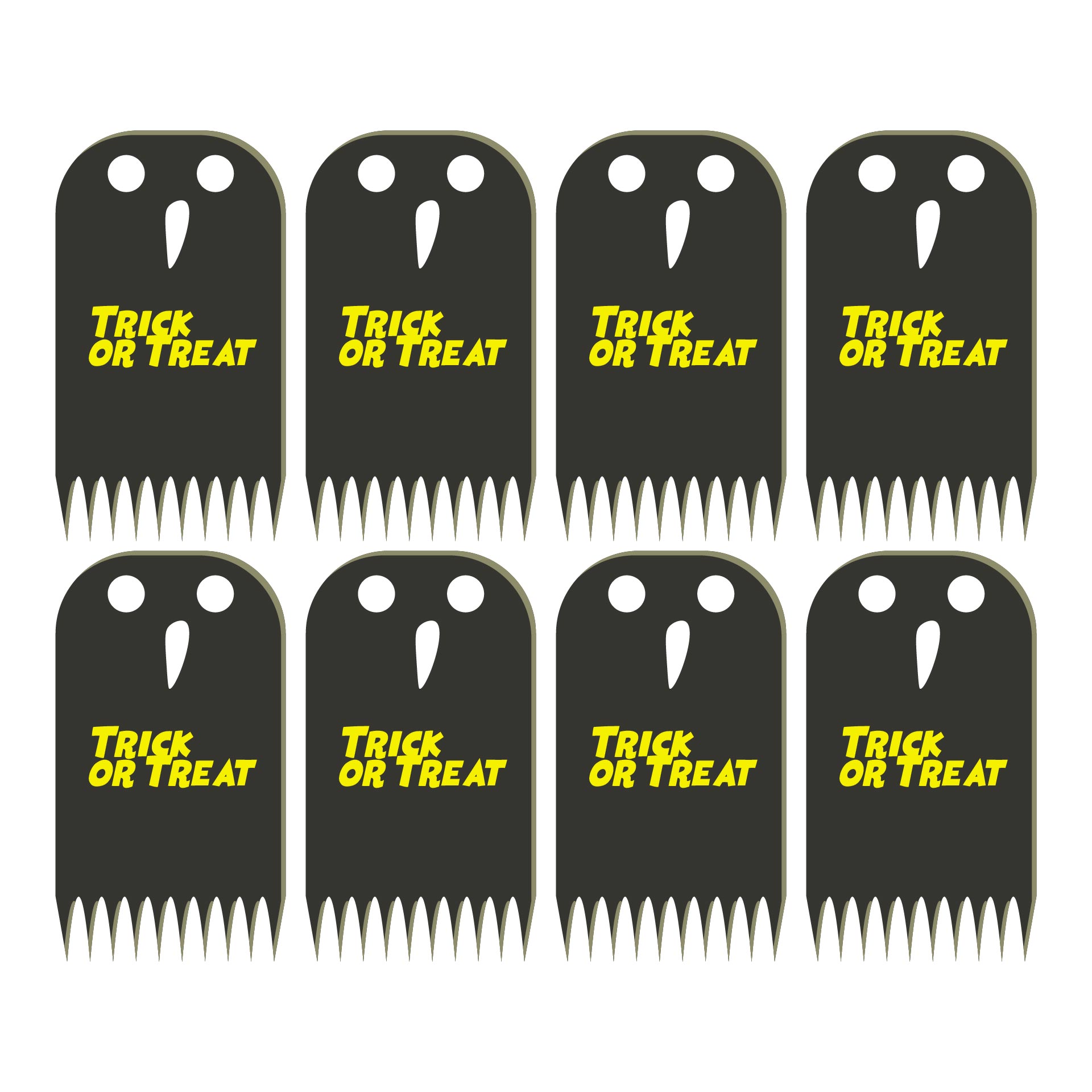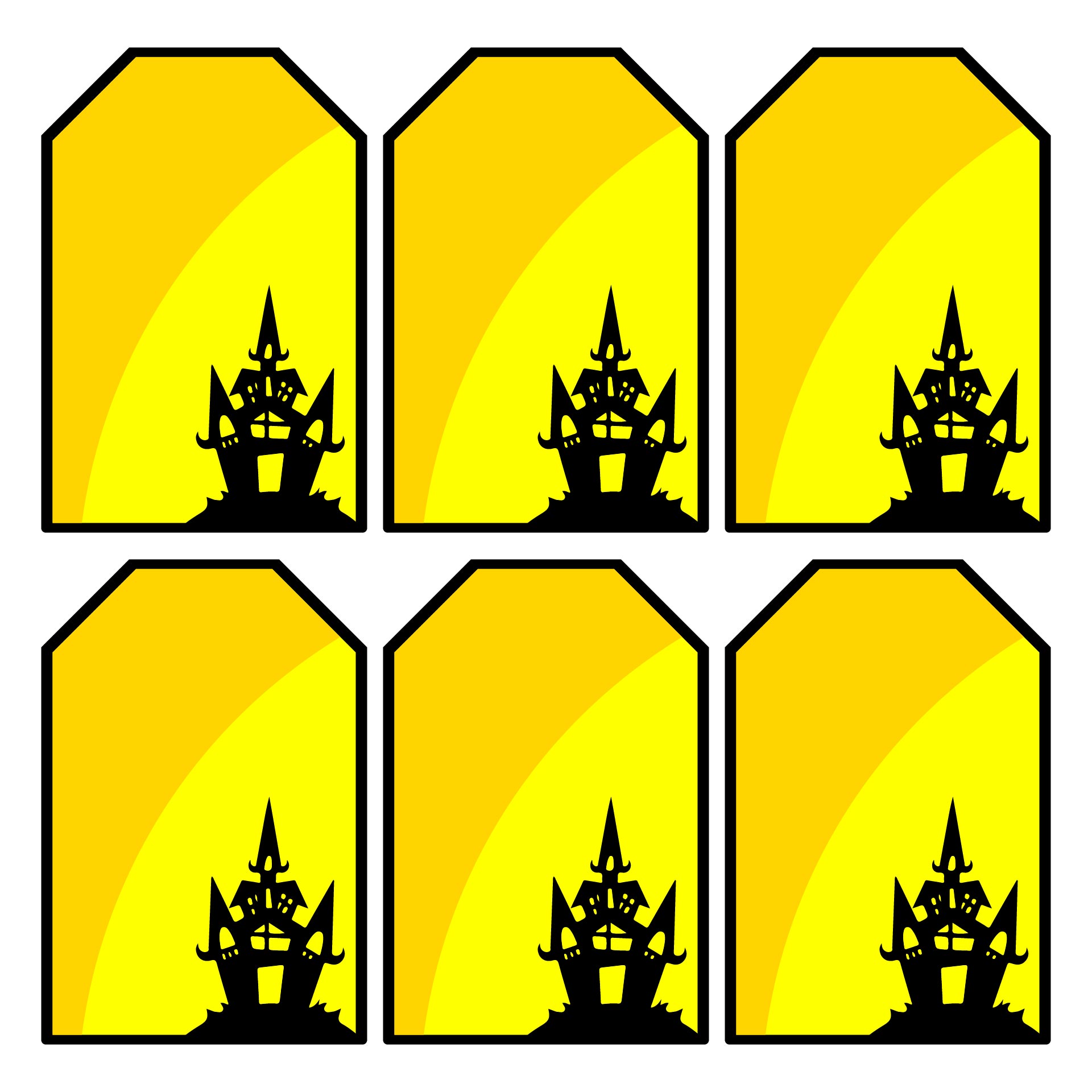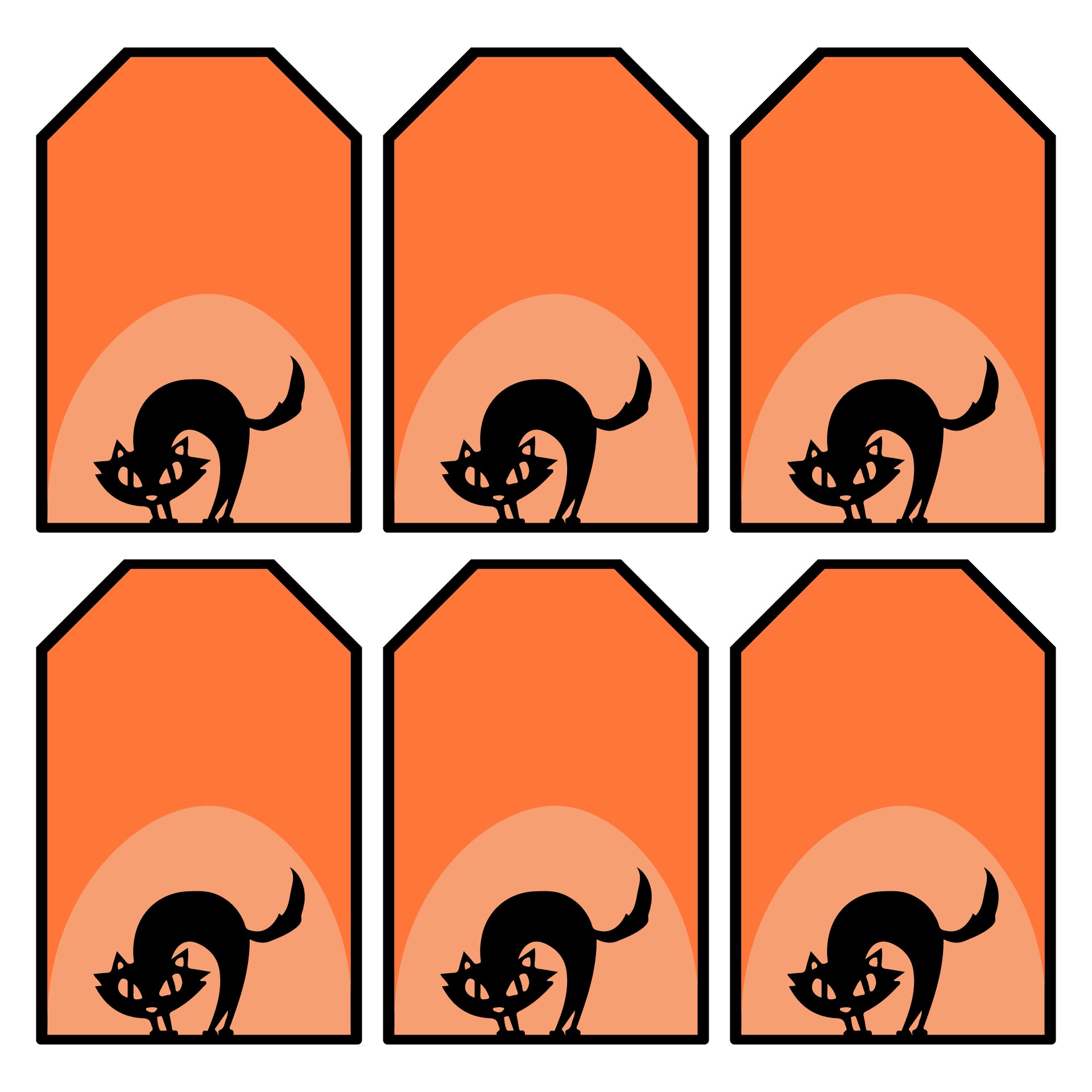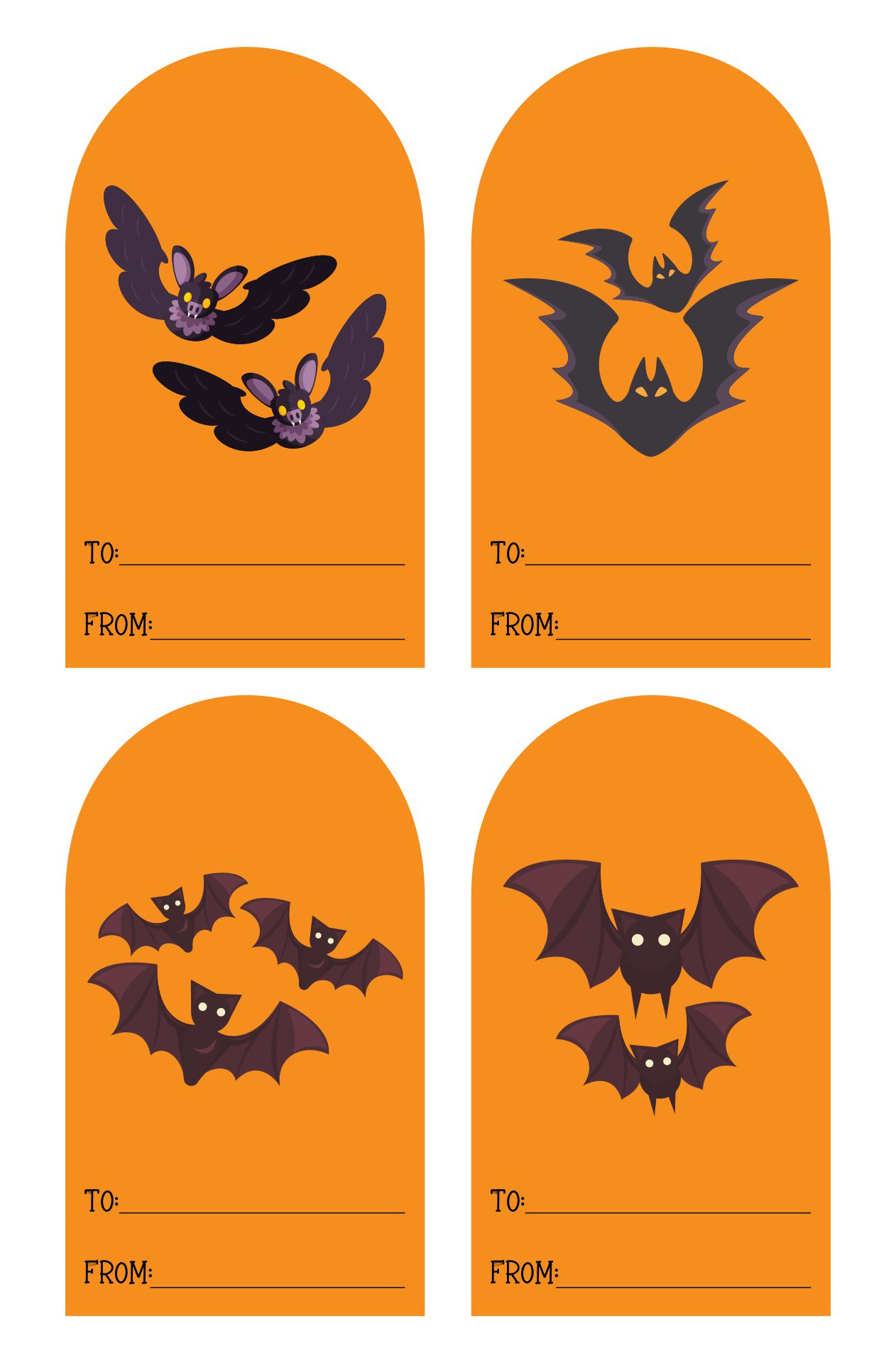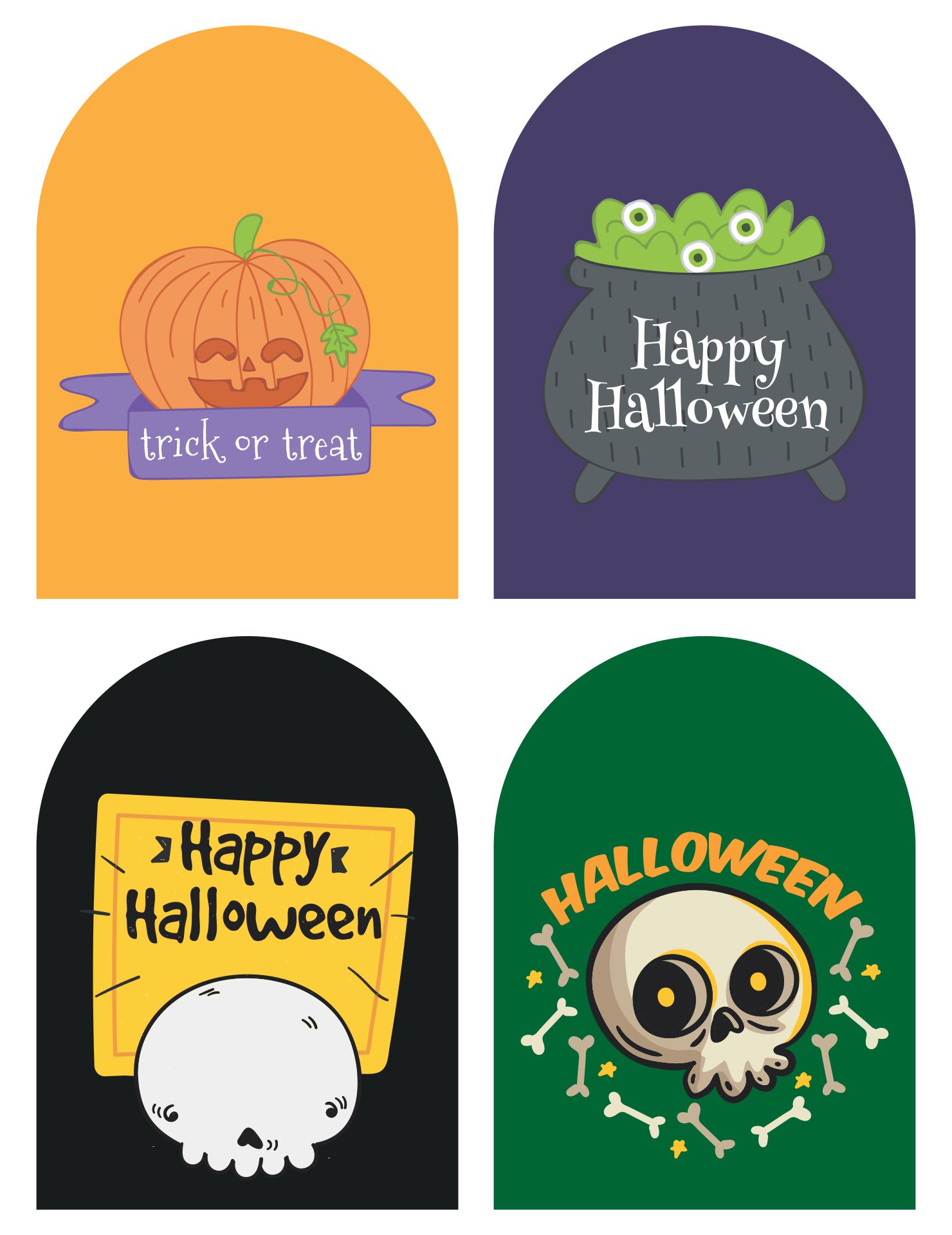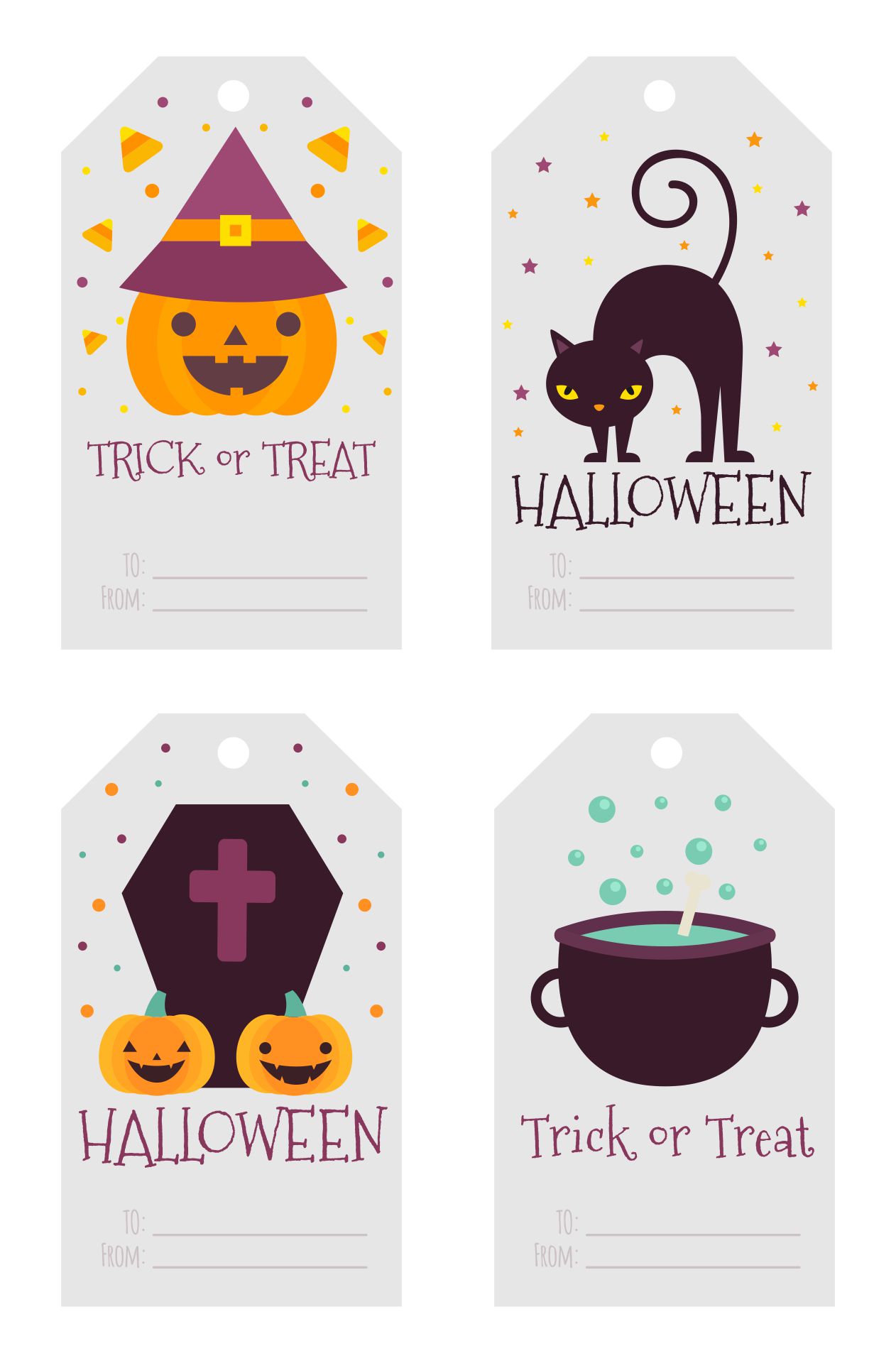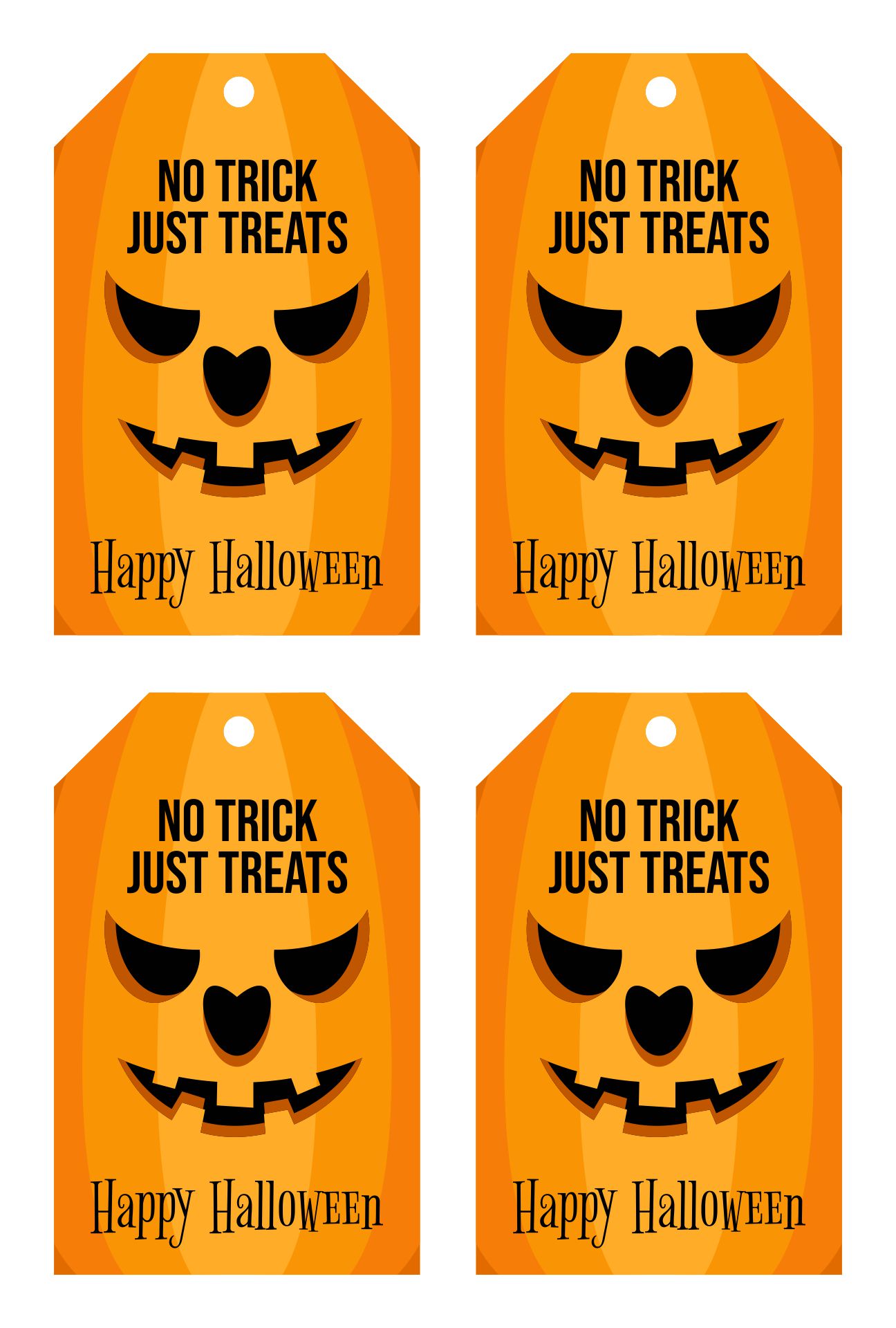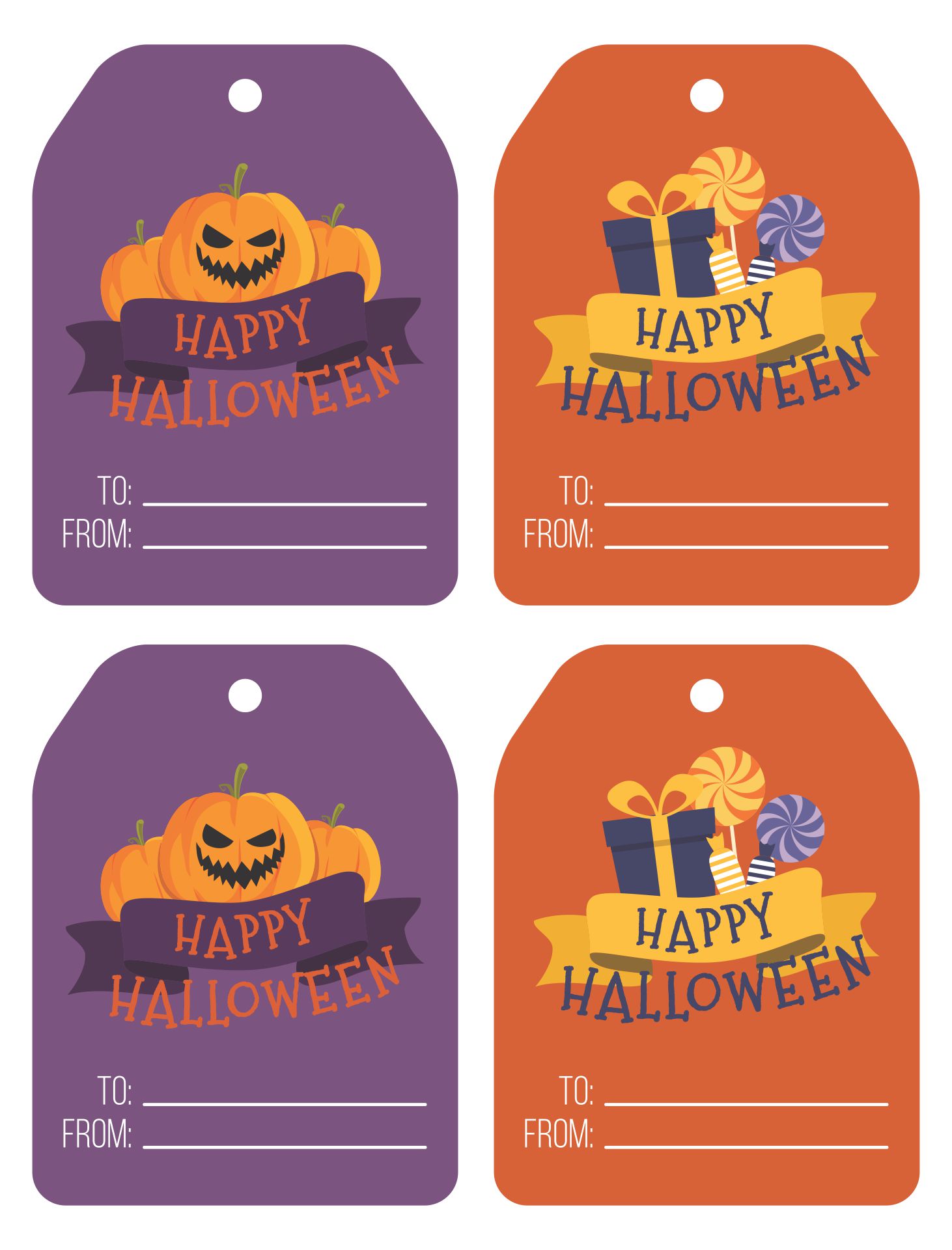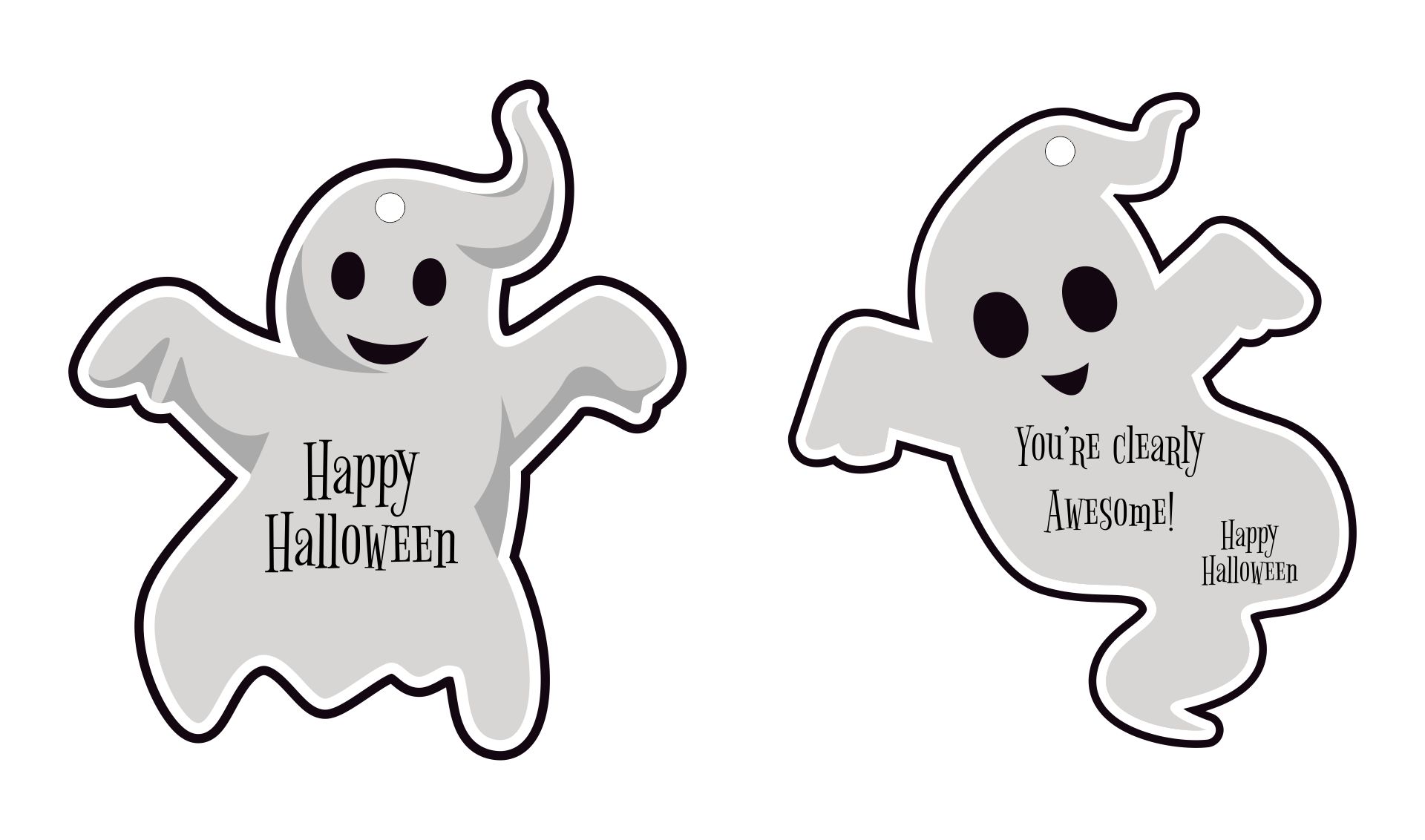 How to print the Halloween gift tag template?
You should really follow the steps to get our Halloween gift tag template for your spooky season necessities.
Download free the template
Luckily, you are on the right source to get the free printable Halloween gift tag templates. Such templates must be at no cost at all because there are other things more important to buy for Halloween, right? Worry not, you will only need to buy some printing paper and ink to print the downloaded templates.
Fit the size with the wrappers
Before you print the gift tag templates, you need to measure the length and width between the paper and treat wrappers. You will tie the gift tags on top of the wrappers.
Handwrite vs. type the names
You will send the treat bags, so you have to write down the name of the recipient. When you edit the templates, think of whether you want to write yourself the names or use the Halloween-themed fonts.
Why should we get the Halloween gift tag template for free?
You can save the budget for other Halloween necessities like home decorations, scary costumes, and most importantly, Halloween sweets for trick-or-treating and home parties. That is why it is highly advisable to get the free Halloween gift tag templates. There are many choices of cute, vintage, and simple templates you can pick every day.
How do you make a beautiful gift tag stamp for wrapping?
People think that the holiday period is the best time of the year. The gatherings, delicious food, and decorating are all things people adore!
It doesn't need to be difficult to wrap presents. It may bring you just as much joy as choosing the gift itself if you utilize lovely materials.
These presents appear even more gorgeous when they're grouped together than they do when they're all on their own by selecting a few coordinating papers and ribbons.
Materials:
Packaging paper
Rubber Stamped "Happy Holidays" Gift Tag
Stock of Green Cards
Hole punch
A gold stamping pad
Heat Tool for Embossing
Stamping Powder
Twine
"Holly Berry" Rubber Stamp for Gift Tags
Black Card Stock
Hunter Green
Stamp Pad in Hunter Green

Directions:
Holiday gift tags with embossing: The embossing method is used for this gift tag. You'll need a hunter green card that has been cut to 2.25" x 4" for this tag, as well as the "Happy Holidays" Calligraphy Gift Tag Stamp.

Make a hole through the middle of the top of the card using a regular 1/4" hole punch. You can attach your gift by simply threading twine or ribbon through the hole.
Tags for Holly Berry Gifts: White card stock should be cut to 2.25" x 4", and the top middle should be punched with a 1/4" hole punch. Hunter green ink should be applied to your stamp ("Holly Berry" Gift Tag Stamp).

Push tightly to create a print after centering the stamp over your tag. Once it has dried, you can easily attach your gift by threading twine or ribbon through the hole.
Can you attach your gift tag upside down on lollipop sticks?
This is yet another creative approach to adorn modest items and make them appear priceless, especially for your Halloween event. You don't have to spend loads of money. Place spherical lollipops on sticks upside down in a flat-bottomed, compact container.
Punch holes into the gift tag's top and bottom, then insert the stick through the tag. For such a simple crafting task, the outcome is quite beautiful.
The lollipop won't roll around because of the flat base, which keeps it straight. Purchase spherical chocolate truffles that have been expertly crafted if you want to go above and beyond.
Simply request that each truffle be filled with a long straw or lollipop stick from your baker or chocolatier.
What can I use to decorate my presents?
Do you think it's time to start gift-wrapping already? Here are 7 everyday items that can be used as gift tags in their place! See whether you can use some of these suggestions this holiday season by taking a look at them.
Brown paper bags, leftover wrapping paper, scrapbooks or construction paper, old greeting cards, etc.


Use the junk mail you receive, magazine cuttings, and so on.


An old shirt box should be cut up.