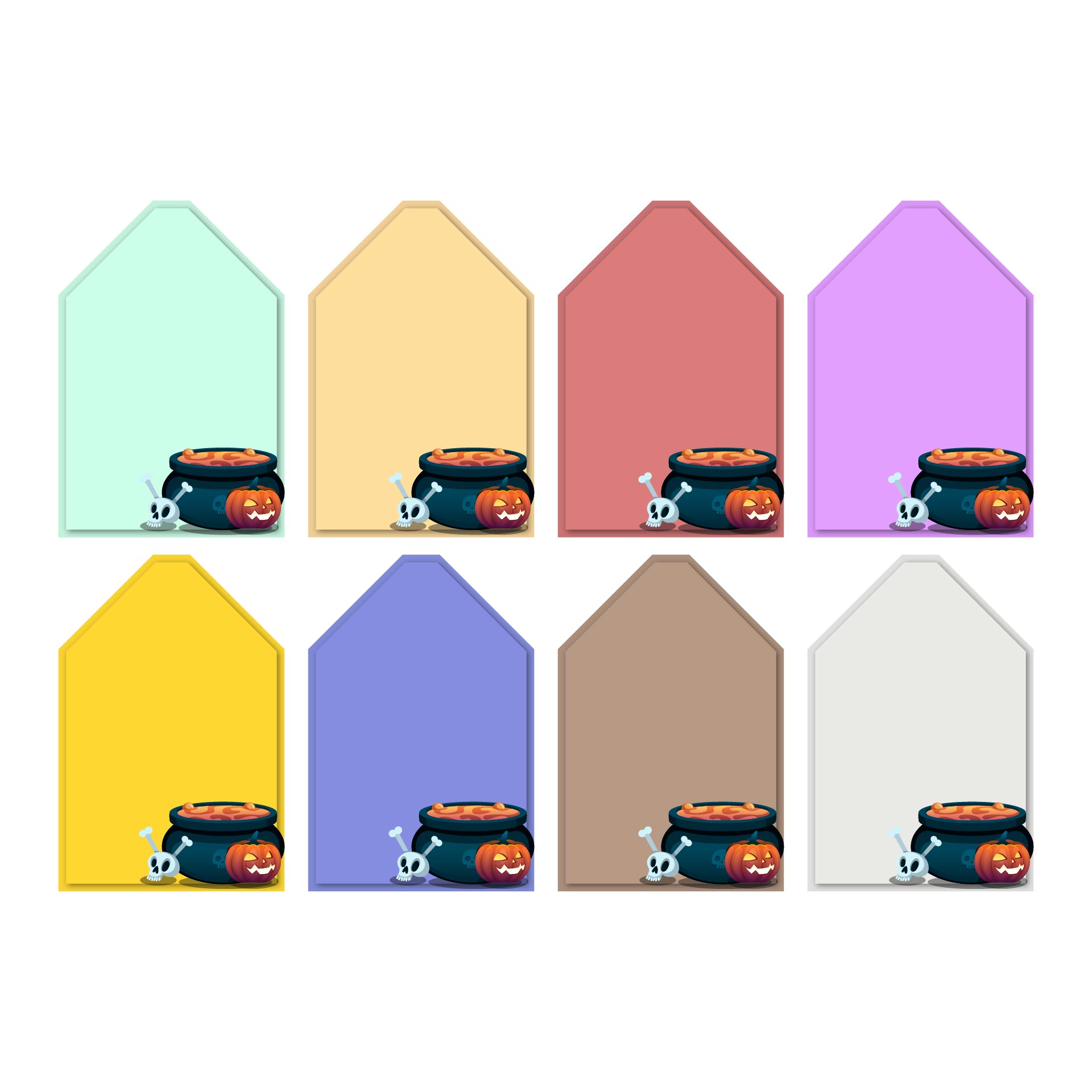 What Halloween gift tag template for?
Overall, you use the template of the Halloween gift tag for any gift you want to send out to your friends. It can be for homemade and Halloween treats that you pack inside a small Halloween gift box, as well as for handmade decoration.
You probably think that it is mostly for Halloween treat boxes, and it is a yes for you. You might as well use the tag template for dessert toppers and a bag of Halloween treats. And lastly, you give the treat bag in the classroom or Halloween home party.
Can we edit the Halloween gift tag template?
You are free to redesign or just as simple as writing some note on the Halloween gift tag template. If you choose the template that has "To" and "From," then you can write down yourself the recipients' names and yours.
You can actually make one for yourself with the example you see here and other sources around. Add with the colors, clip arts, and texts as you want. Some platforms are free and easy to use for beginners. You might as well resize the templates based on the printing medium you use to get the Halloween gift tags.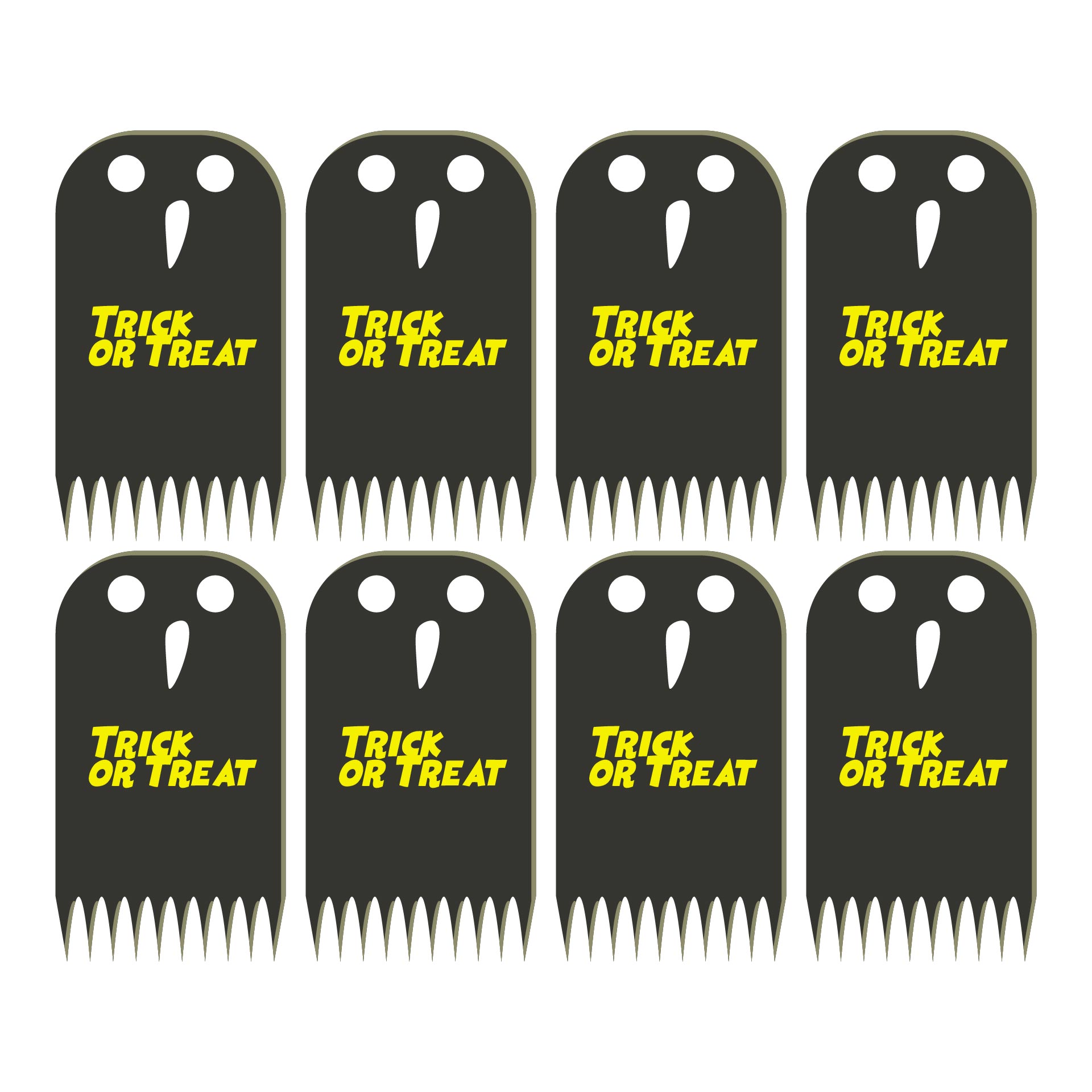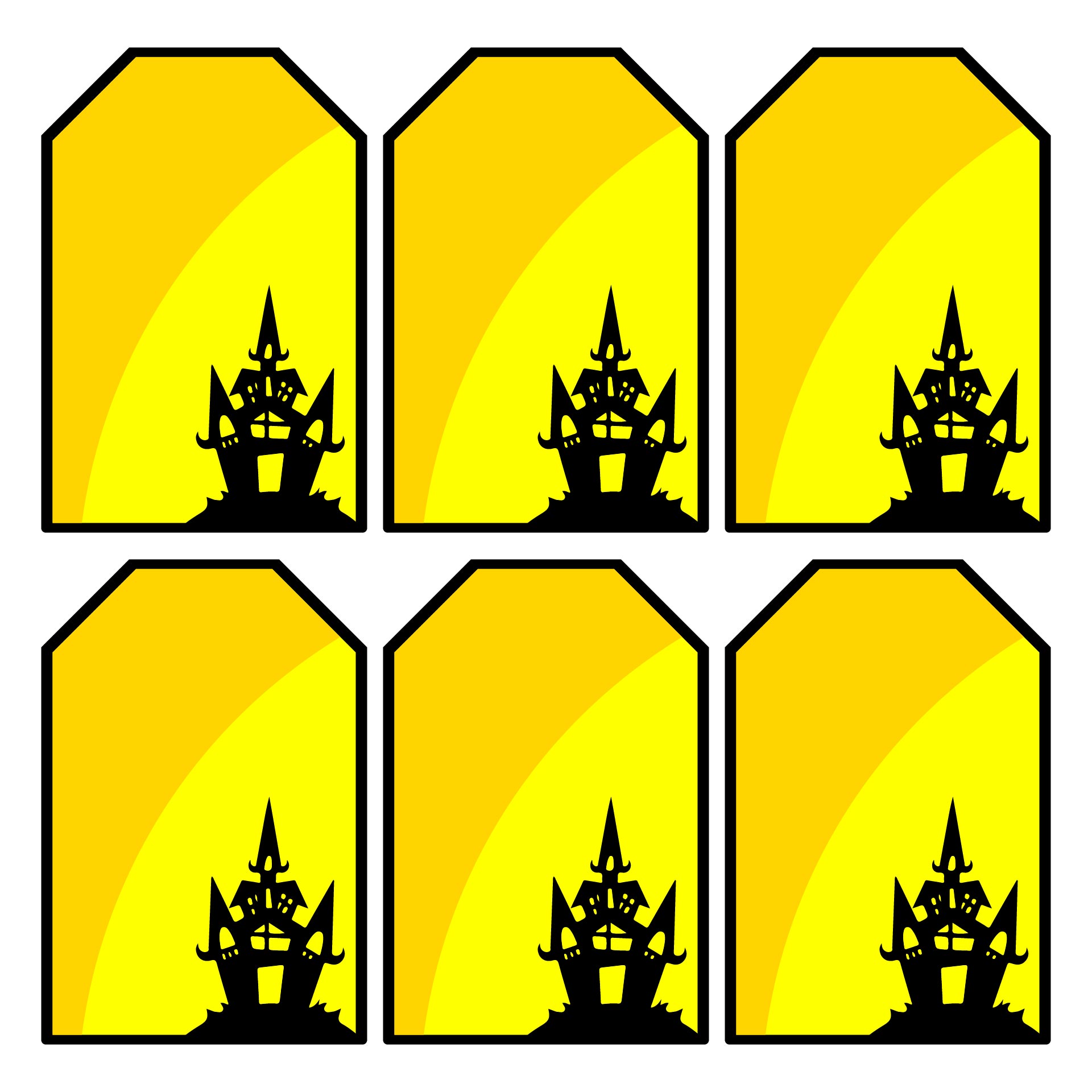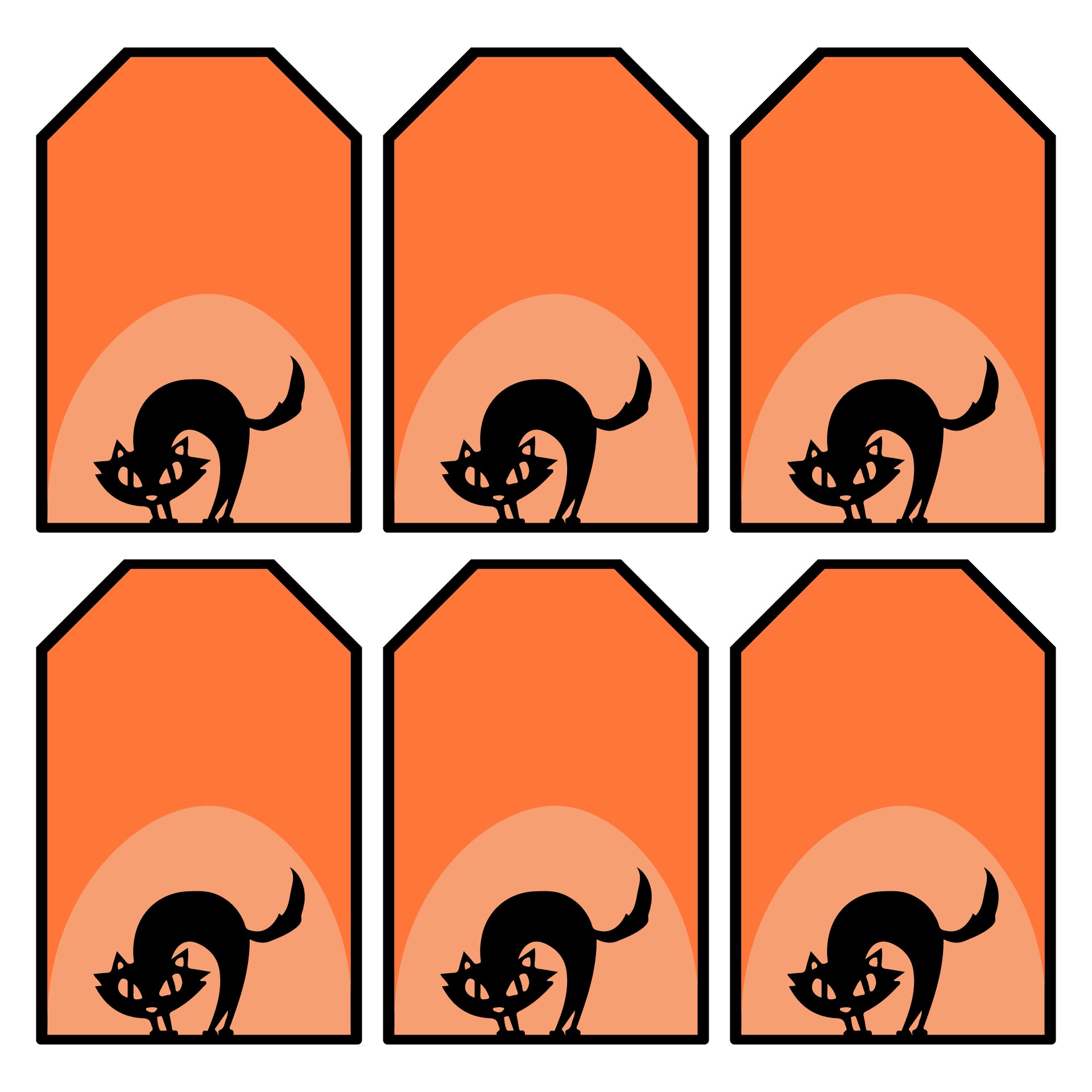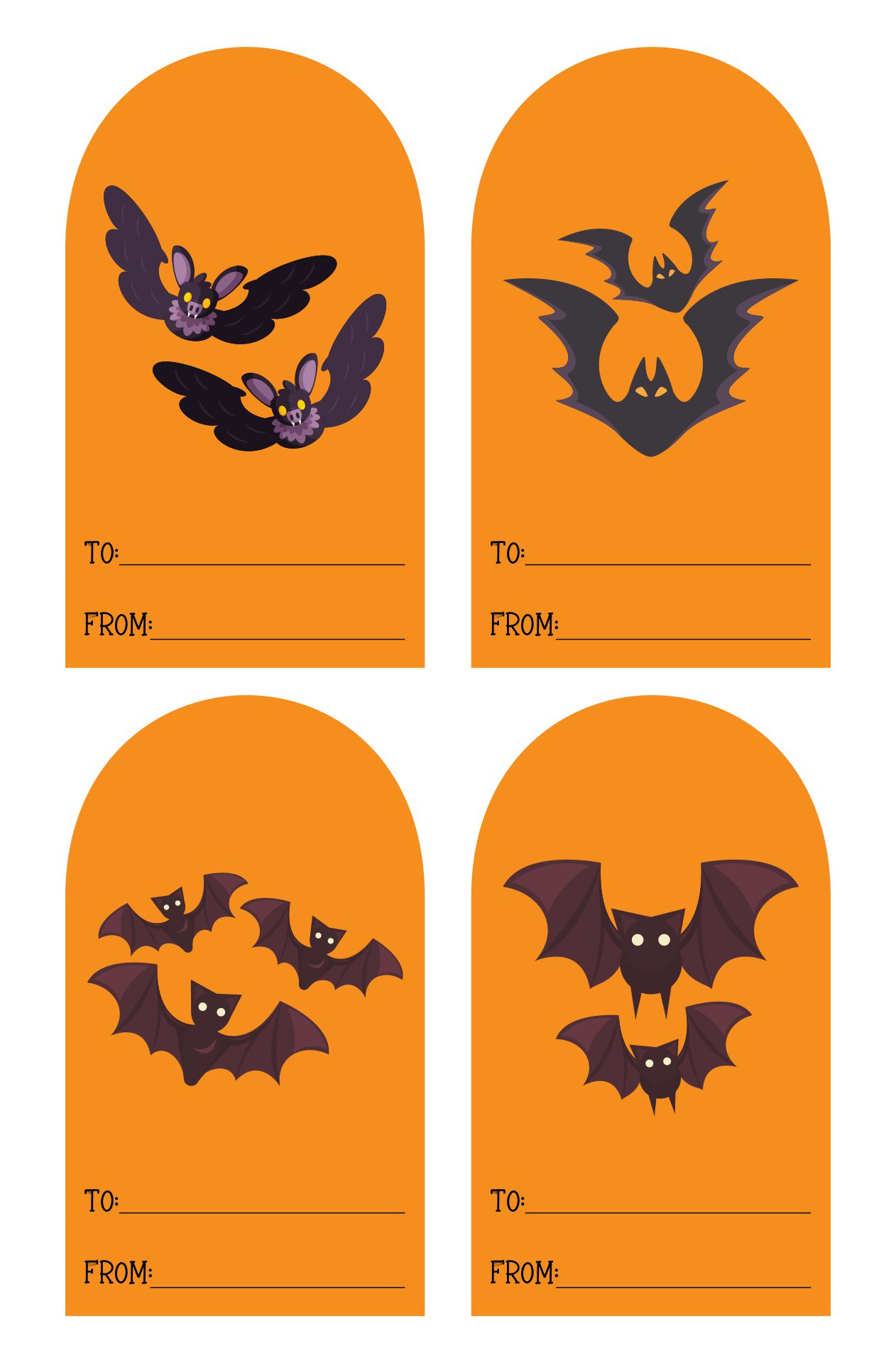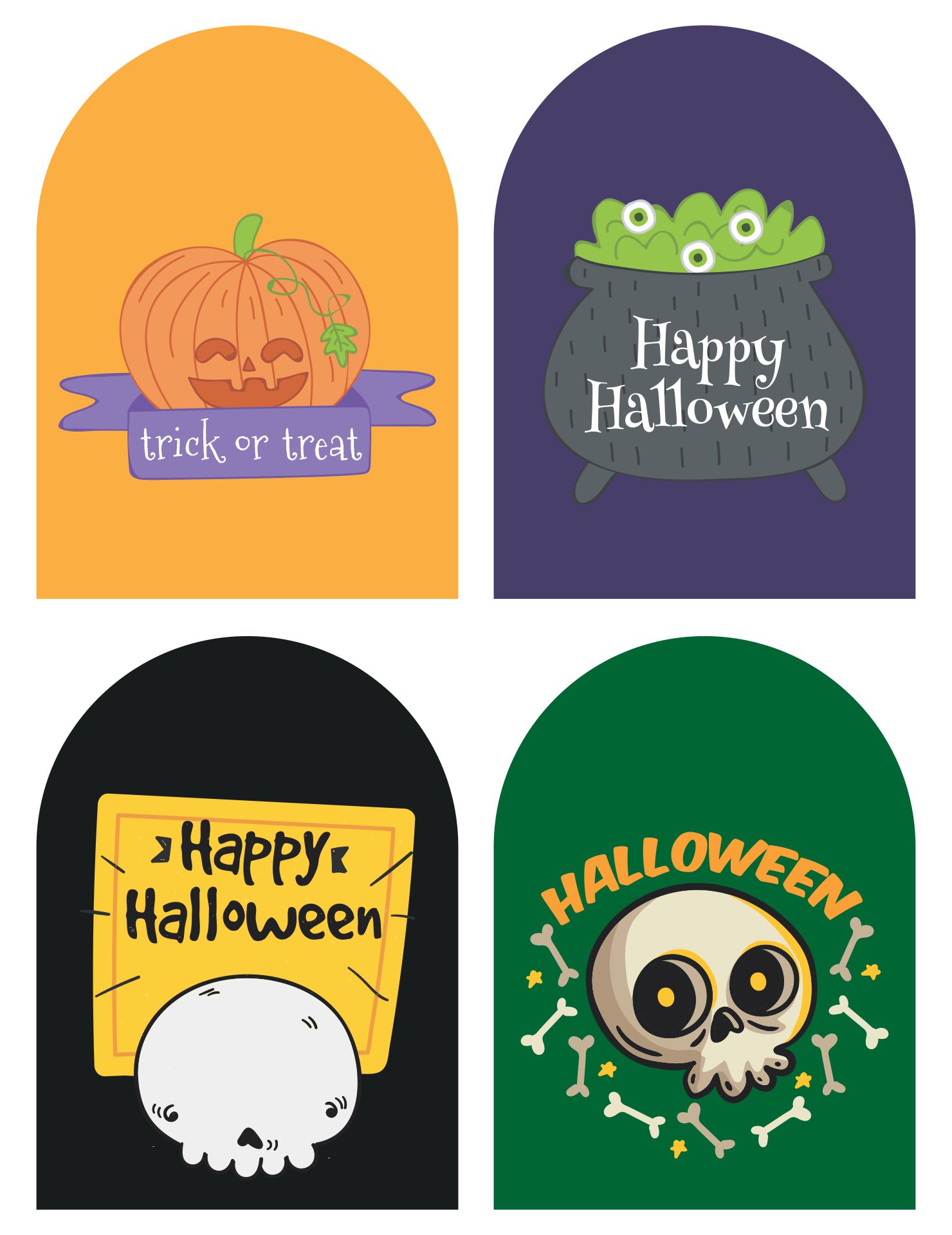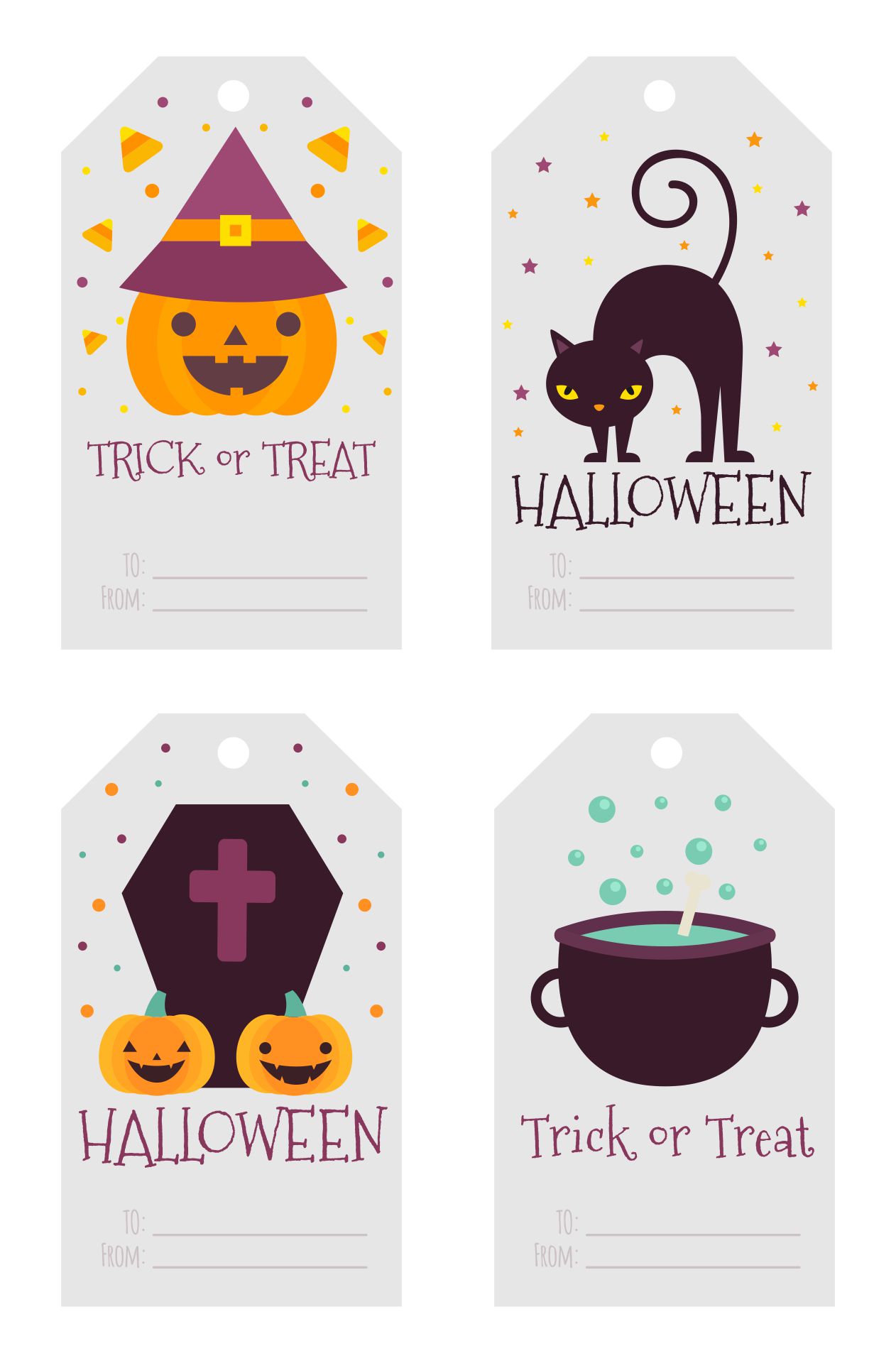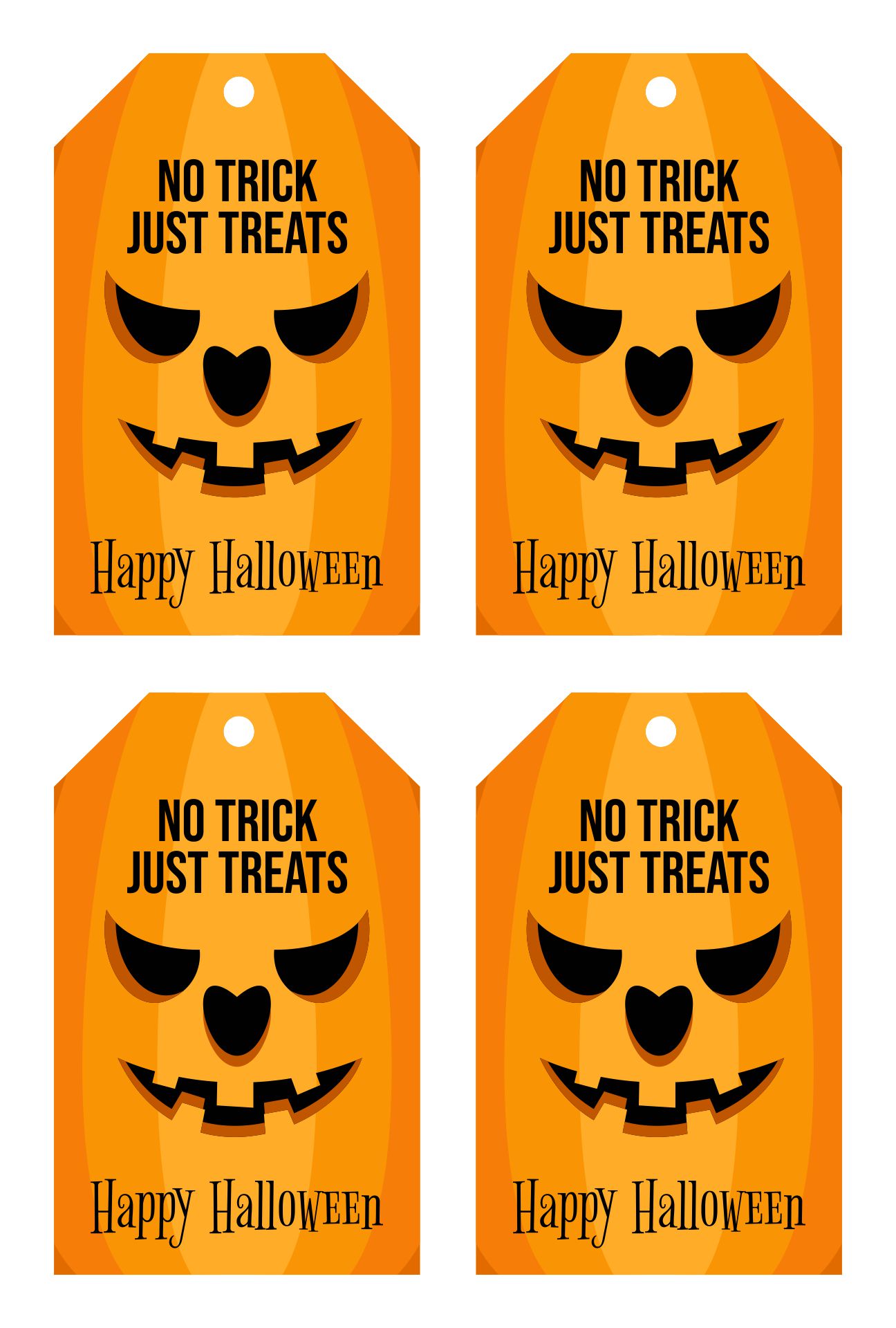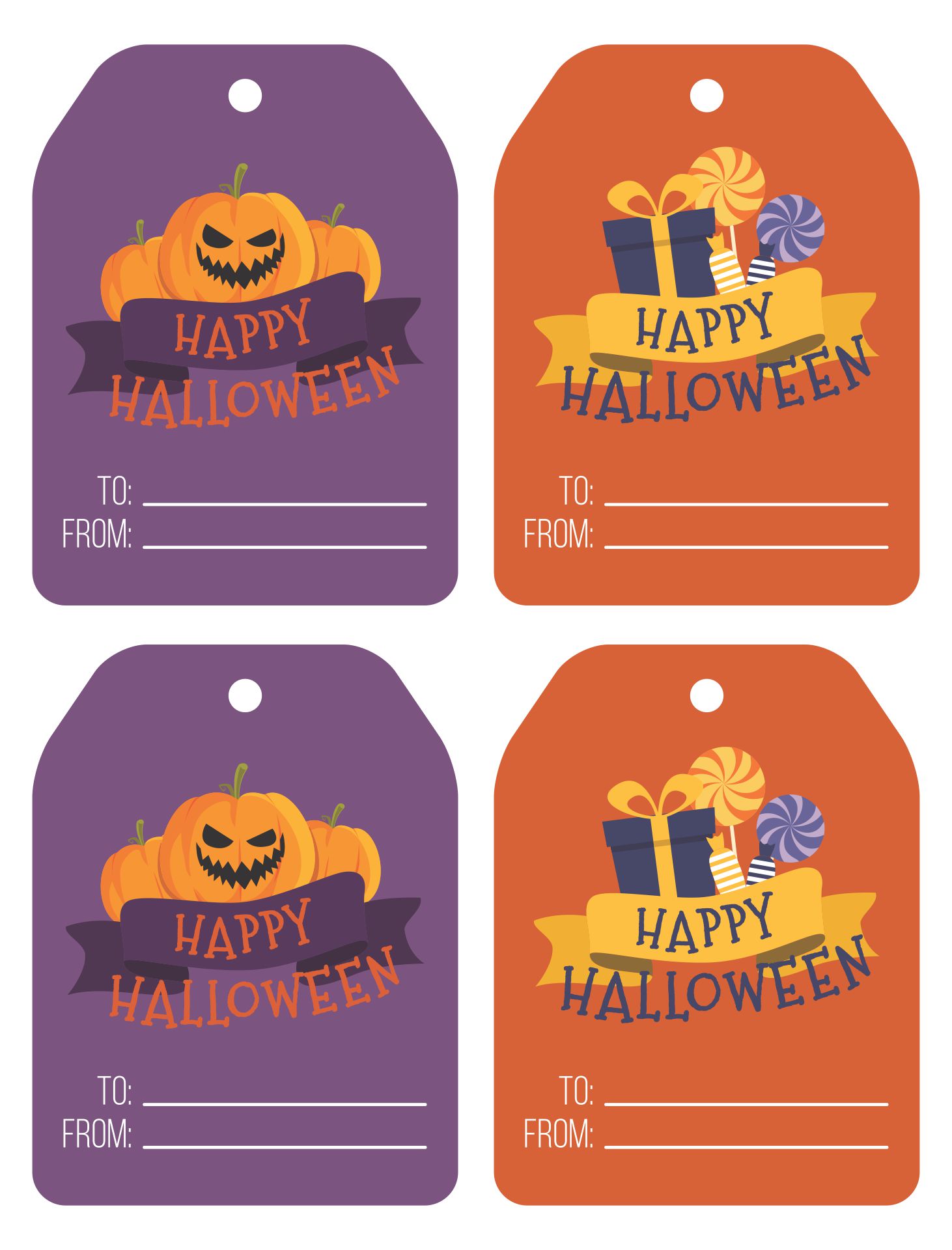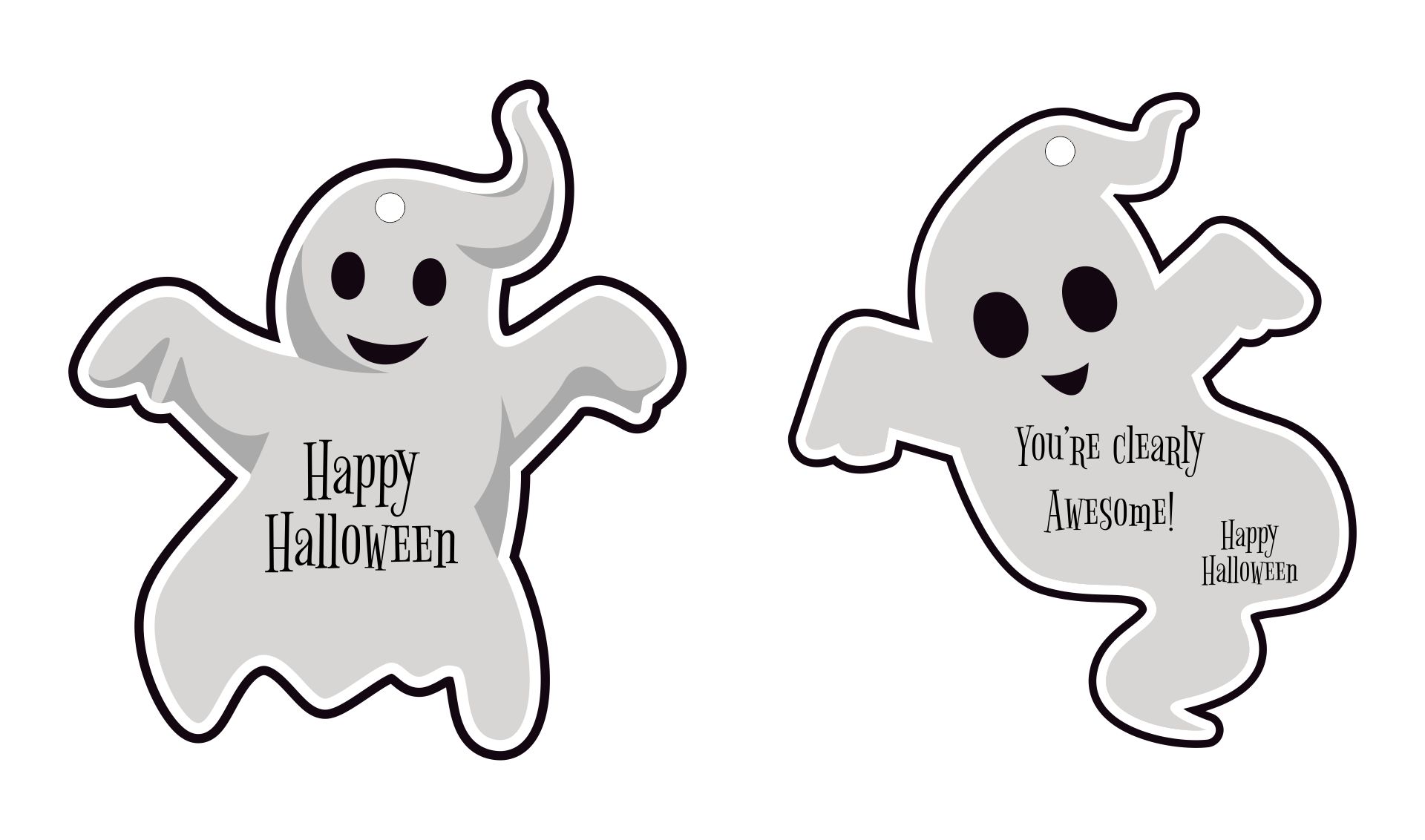 How to print the Halloween gift tag template?
You should really follow the steps to get our Halloween gift tag template for your spooky season necessities.
Download free the template
Luckily, you are on the right source to get the free printable Halloween gift tag templates. Such templates must be at no cost at all because there are other things more important to buy for Halloween, right? Worry not, you will only need to buy some printing paper and ink to print the downloaded templates.
Fit the size with the wrappers
Before you print the gift tag templates, you need to measure the length and width between the paper and treat wrappers. You will tie the gift tags on top of the wrappers.
Handwrite vs. type the names
You will send the treat bags, so you have to write down the name of the recipient. When you edit the templates, think of whether you want to write yourself the names or use the Halloween-themed fonts.
Why should we get the Halloween gift tag template for free?
You can save the budget for other Halloween necessities like home decorations, scary costumes, and most importantly, Halloween sweets for trick-or-treating and home parties. That is why it is highly advisable to get the free Halloween gift tag templates. There are many choices of cute, vintage, and simple templates you can pick every day.