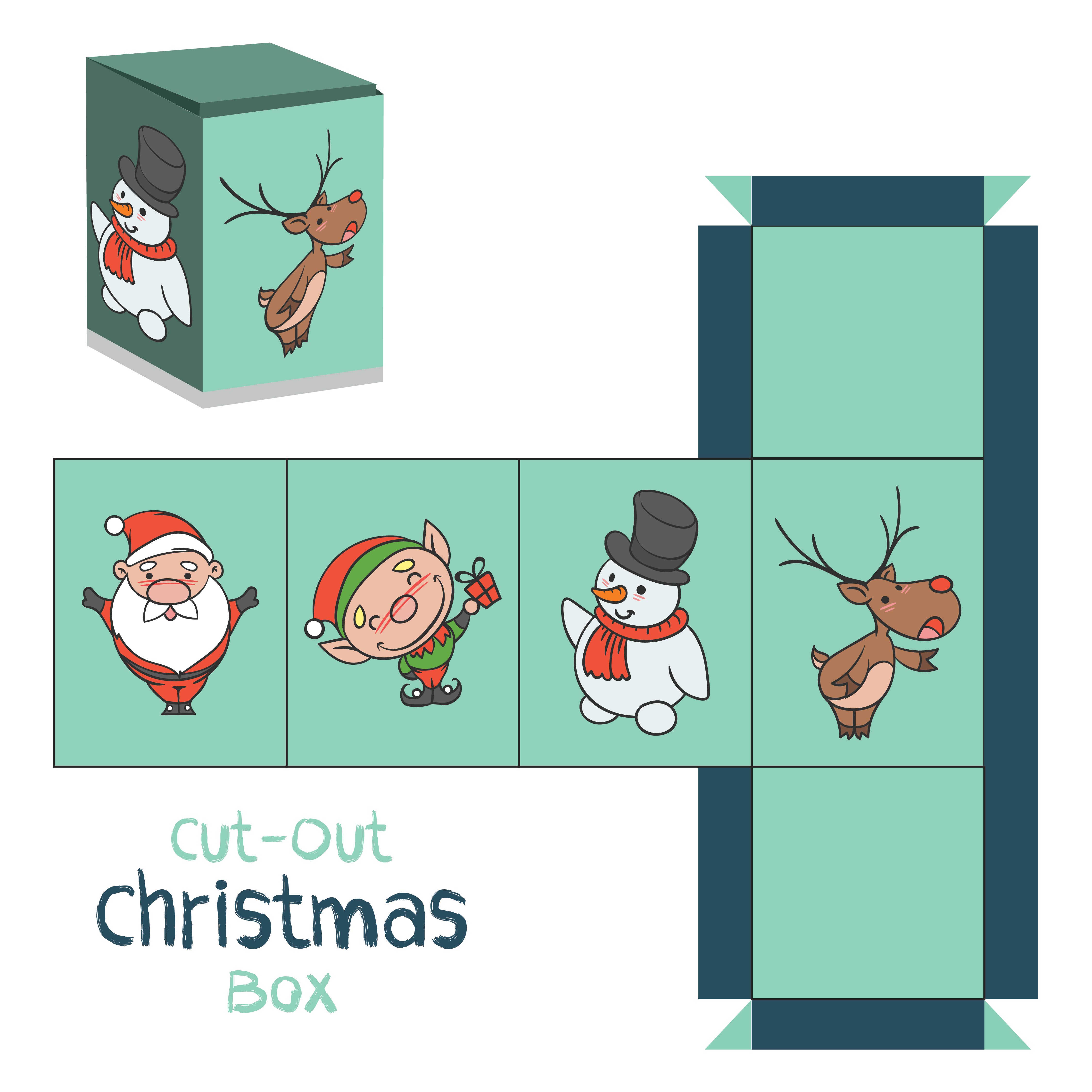 Where Can We Get The Template for Christmas Gift Box?
You can instantly get the template on the internet, as nowadays you can easily access it everywhere. There are a lot of designs and shapes you can choose to download and print at home or office. Some templates require you to pay but there are still free ones you can have and might as well edit yourself on the website. It is still possible to get it at offline stores such as craft stores, stationery stores, and the Christmas market.
Can We Make Ourselves the Christmas Gift Box Template?
Of course! You can always make the template for the Christmas gift box on your own. You can make it through a special application to design the template or a website for doing the same. You have your free creation when you make the template yourself. For instance, you can blend the Christmas ornaments with other natural patterns and so on. You might as well draw yourself the gift box. By choosing the right paper and coloring utensils, you can add more personal touch to the gift box alone.
Where Can We Get The Inspiration for Christmas Gift Box Template?
Actually, you can get the most unique ideas to make Christmas gift box templates from many sources. You can name those; movie, the internet, magazine, craft books, and many more. From the internet alone, you can find inspiration from Christmas stories and traditions from around the world. And in fact, you can get the ideas from Christmas movies as well, as in you can match the gift with the gift box. There are a lot of the cutouts of the template that you can find in Christmas edition magazines. If you want to draw a lot of patterns for the gift box, you can find inspiration from craft books with a holiday theme.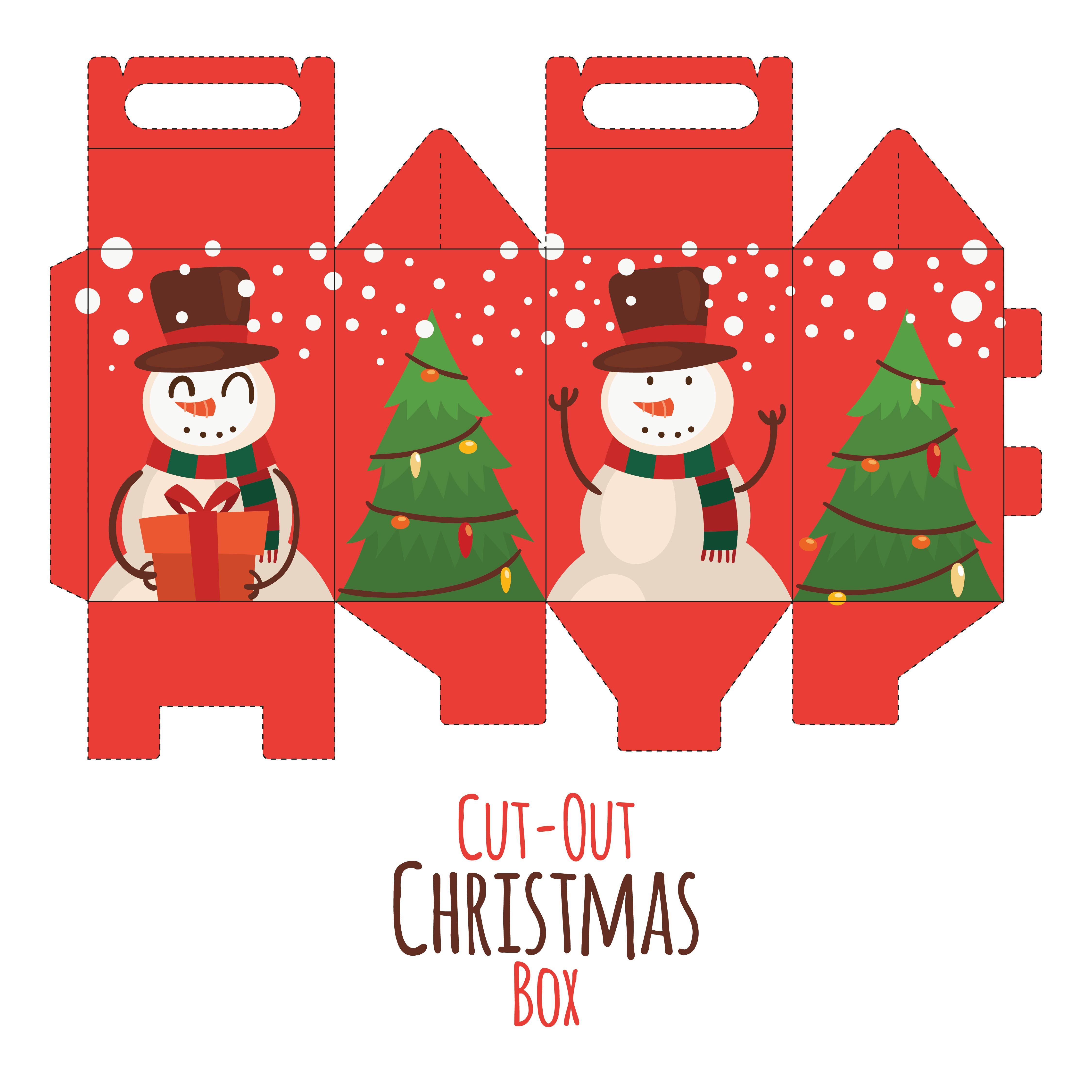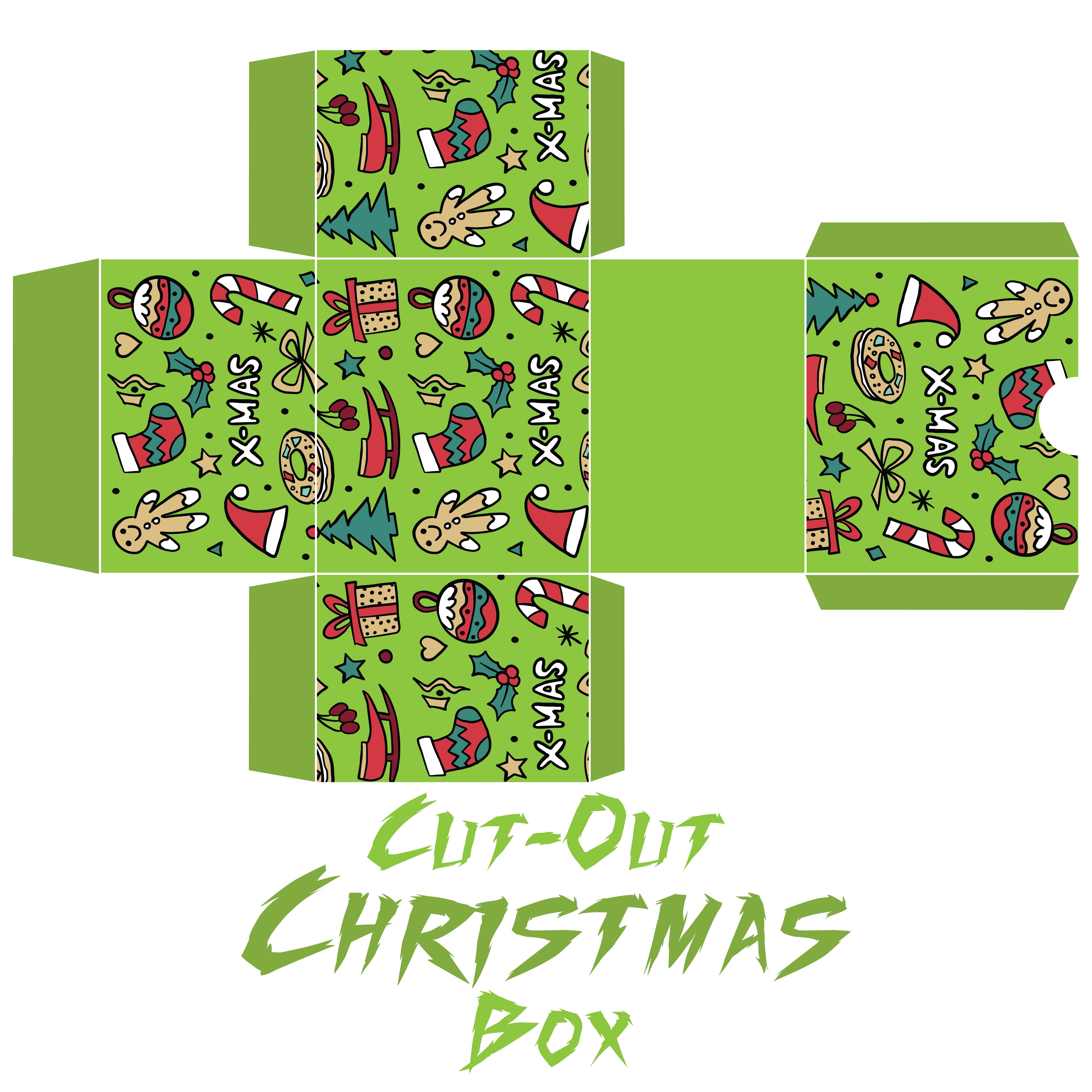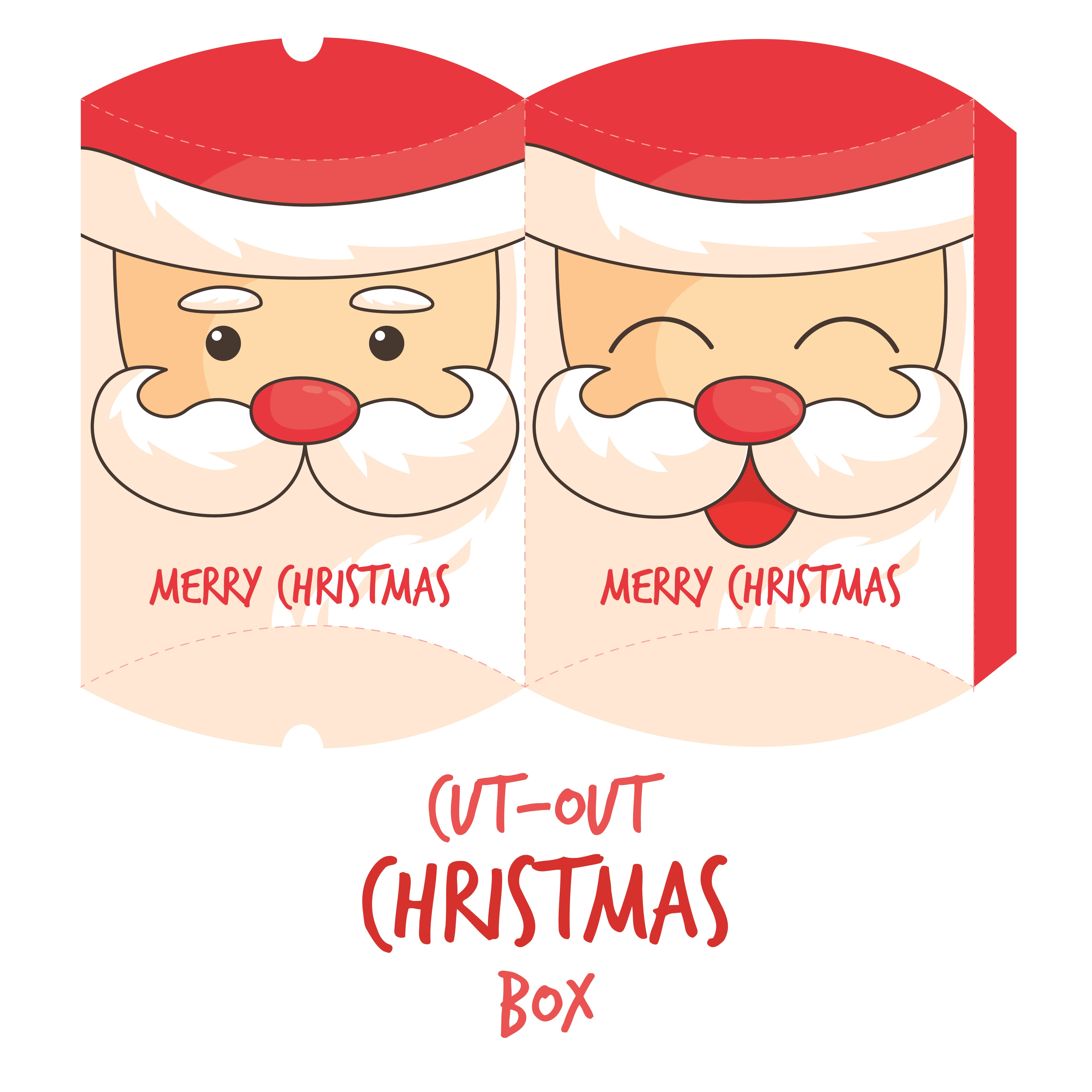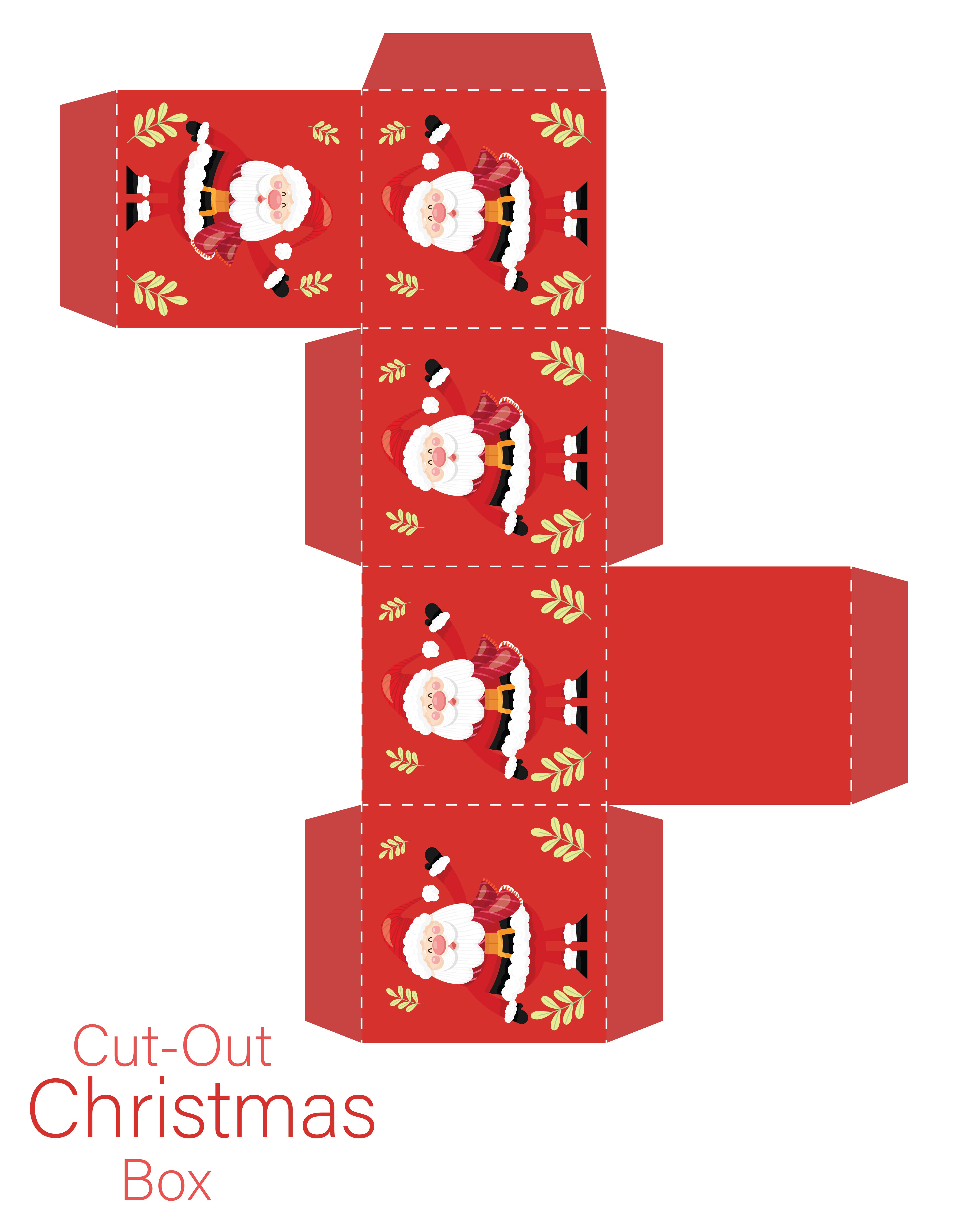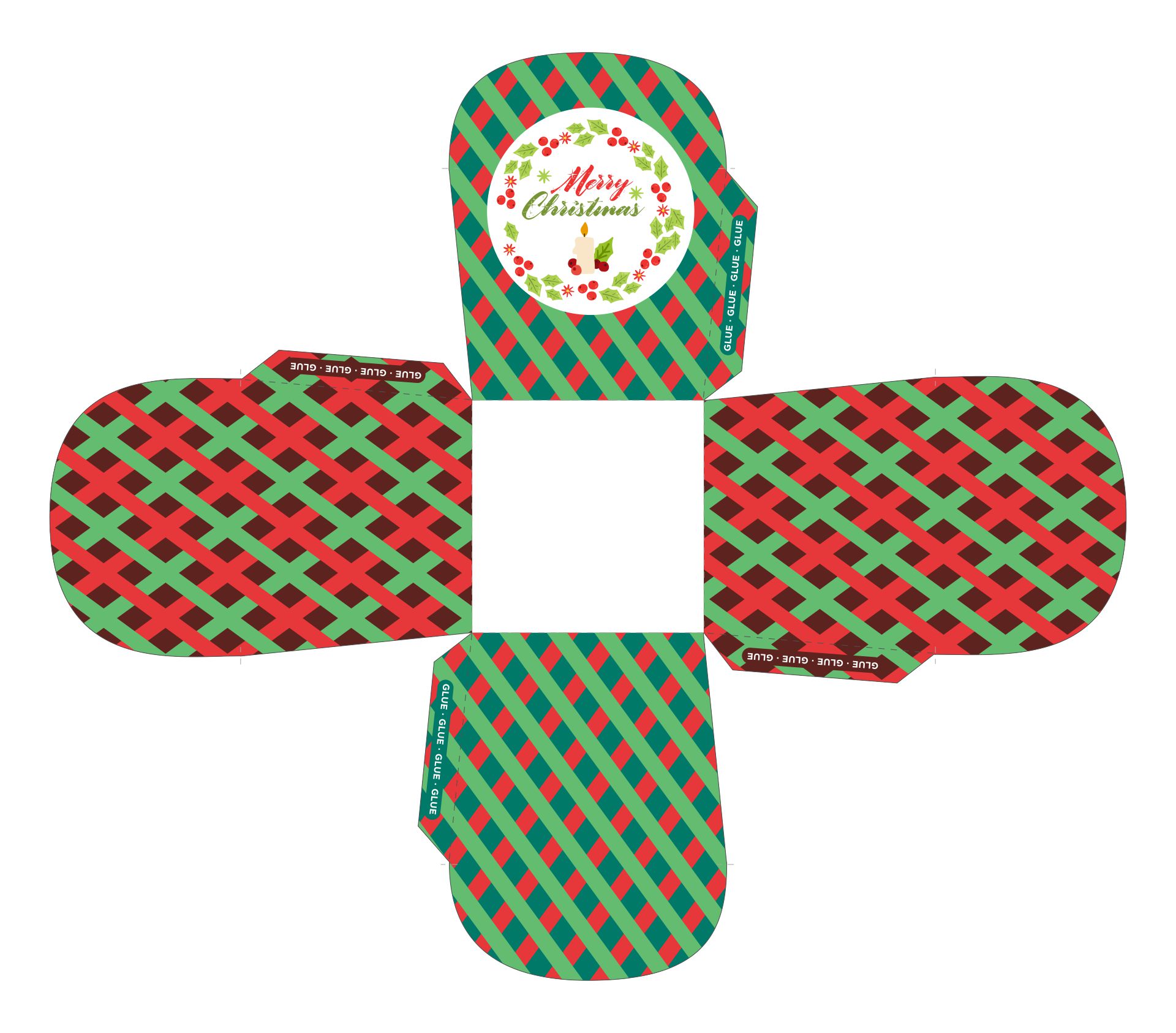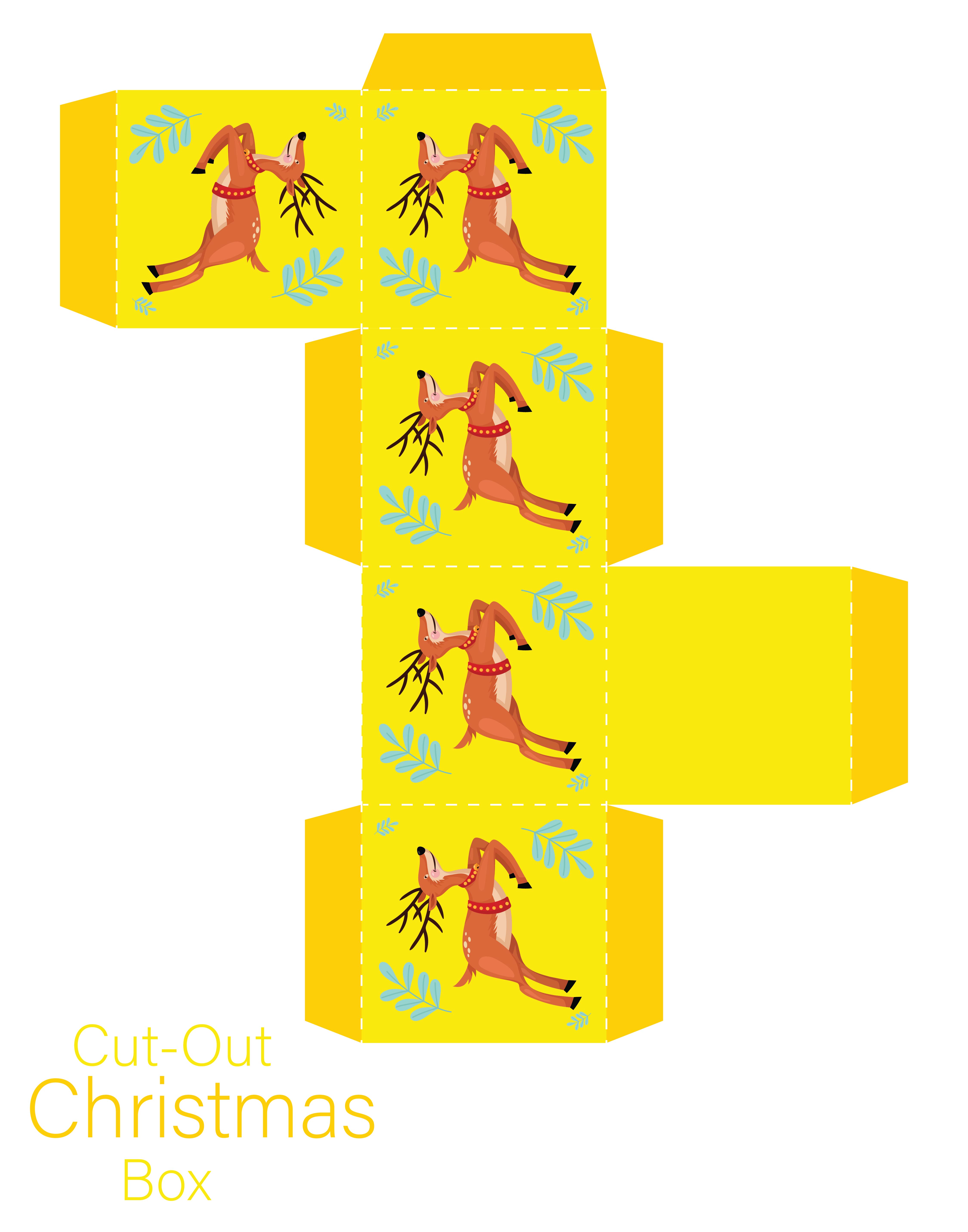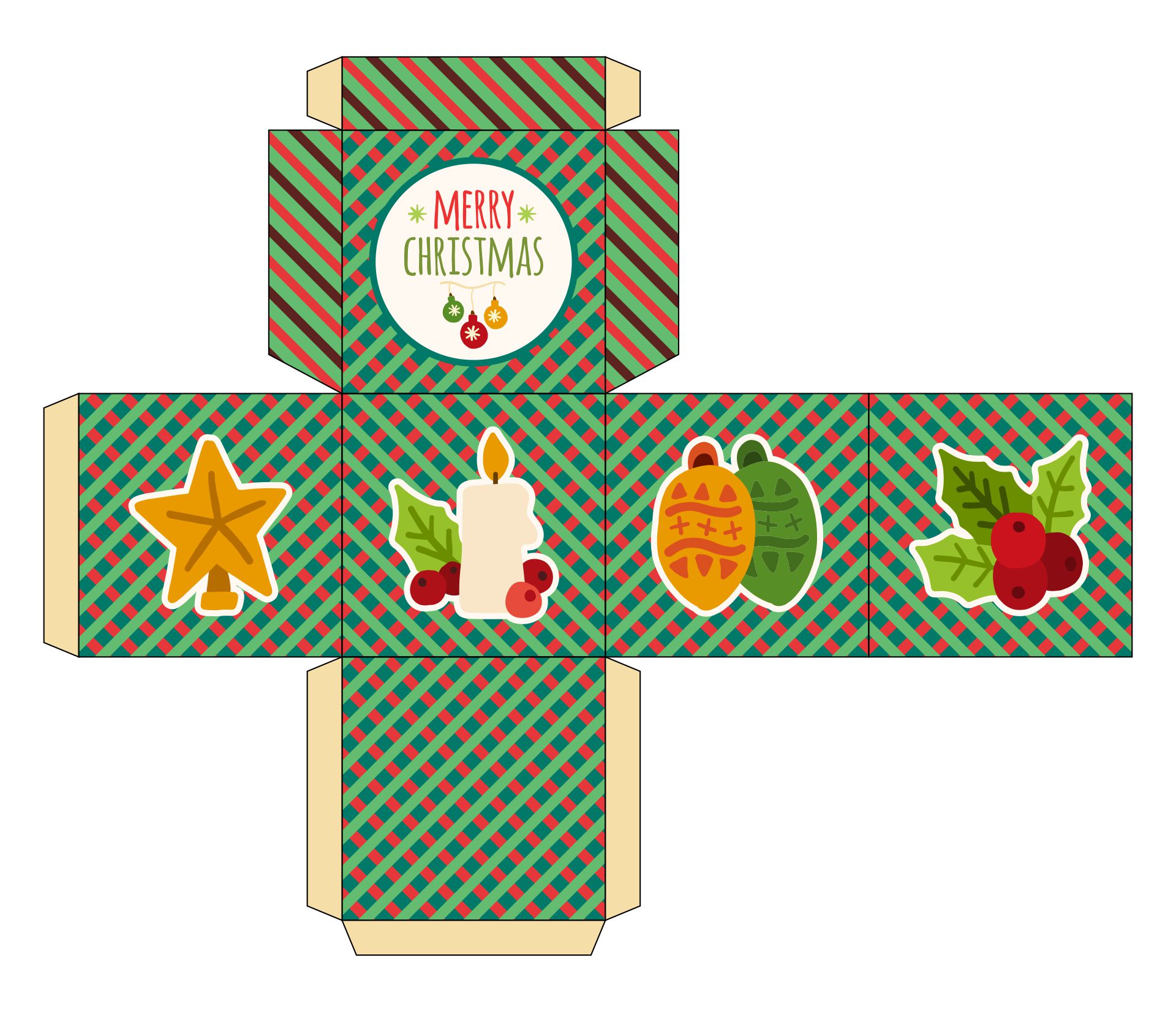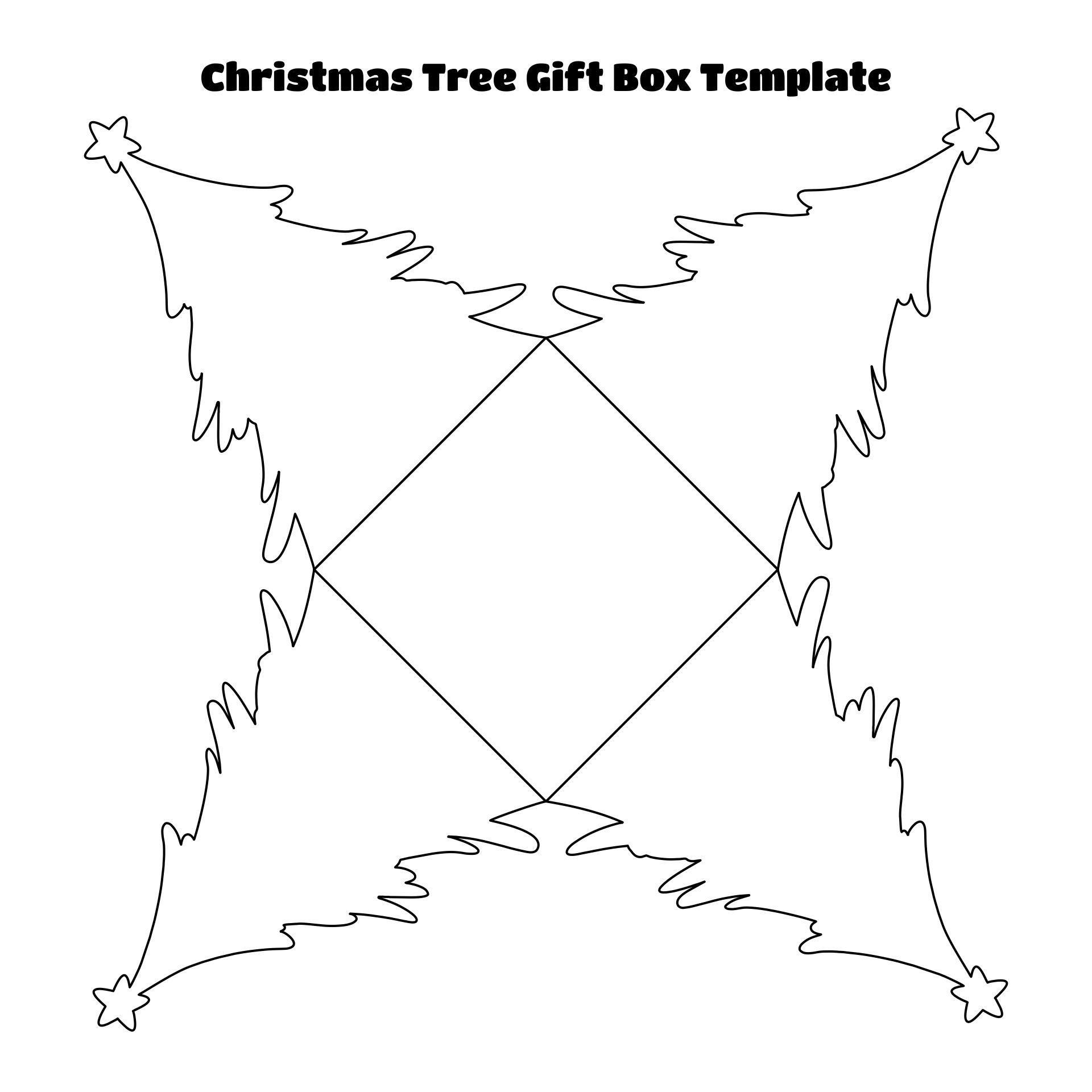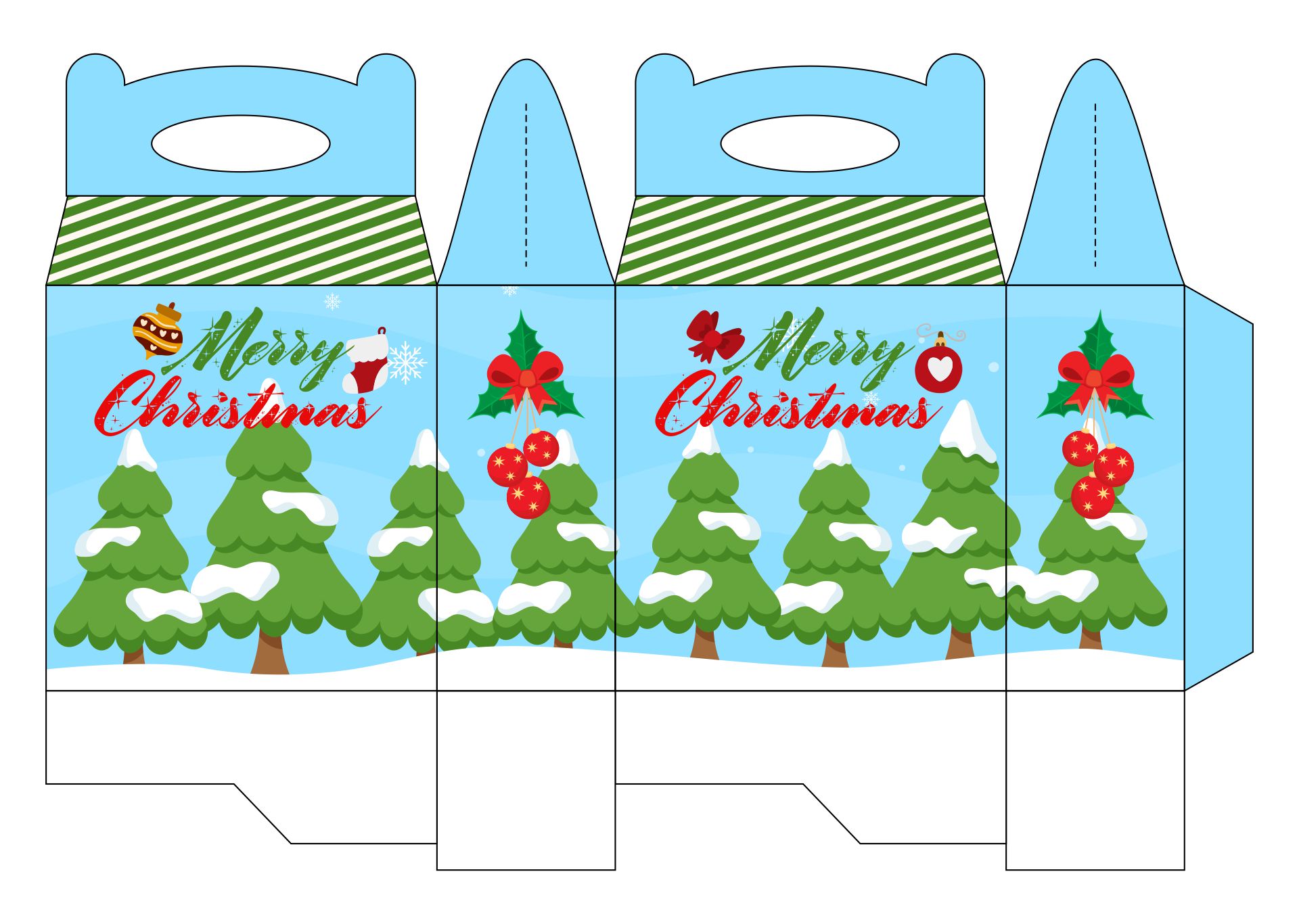 How To Make Christmas Gift Box?
First, you are going to need some materials such as a printed Christmas gift box template, wrapping paper, scissors to cut the papers, a ruler and pencil to measure the box, tapes, a colorful ribbon or twine. Then, you have to choose the gift box template, as well as the design. You can make it yourself or download the free templates from the internet. Next, cut the templates based on the lines available, and stick the Christmas-themed wrapping paper. You can tape with double tape or paper glue. Lastly, you can fill the box with bubble wrap or any shredded paper and of course, the gift you want to give.
Why do we use templates for Christmas gift boxes?
The Christmas gift box template is a printable set of guidelines for assembling a gift box. All you have to do is fold each guideline and join each side of the template to the preceding one. It is obvious that many people prefer to get gift box templates from the internet and print them out to use for further present wrapping given how simple it is to make these gift boxes.
It can be claimed that using it can be simple and effective since it reduces the need for additional cardboard when wrapping gifts that will be covered in gift paper later. Second, in addition to being made, different models and patterns are readily available and printed on the templates. In particular, if you're looking for a pattern or model with a Christmas theme, you can simply discover it online, where there are many of them.
How do you play Family Fight Christmas together?
Who would have imagined that playing the role of an enemy could be entertaining during a Christmas party? The players are divided into teams to play this rivalry game. Create survey questions based on a sample of reactions with a Christmas theme and distribute them to all participants. Every team is granted a certain amount of time to put down their three predictions on a sheet of paper.
The judge then discloses whether their estimates were correct and the quality of their responses. A survey response that comes in the first place is worth 50 points, second place is worth 40 points, and so forth. The winner is determined by adding up all the points after all of the answers have been given. That's how exciting this rivalry game is.
Why is it important to have a tidy and lovely package for a gift?
A wrapped present encourages excitement, therefore it's crucial to consider how much care the giver has for those of us who will receive it. The recipient gets delighted when they don't know who or what they're getting and it's nicely wrapped.
Giving a nice gift that has been carefully chosen is also regarded as a cute idea. Additionally, a quality wrapping job will give the gift a sense of surprise and secrecy. Therefore, you should never give your loved ones gifts that are carelessly wrapped since it will ruin their excitement about the gift.