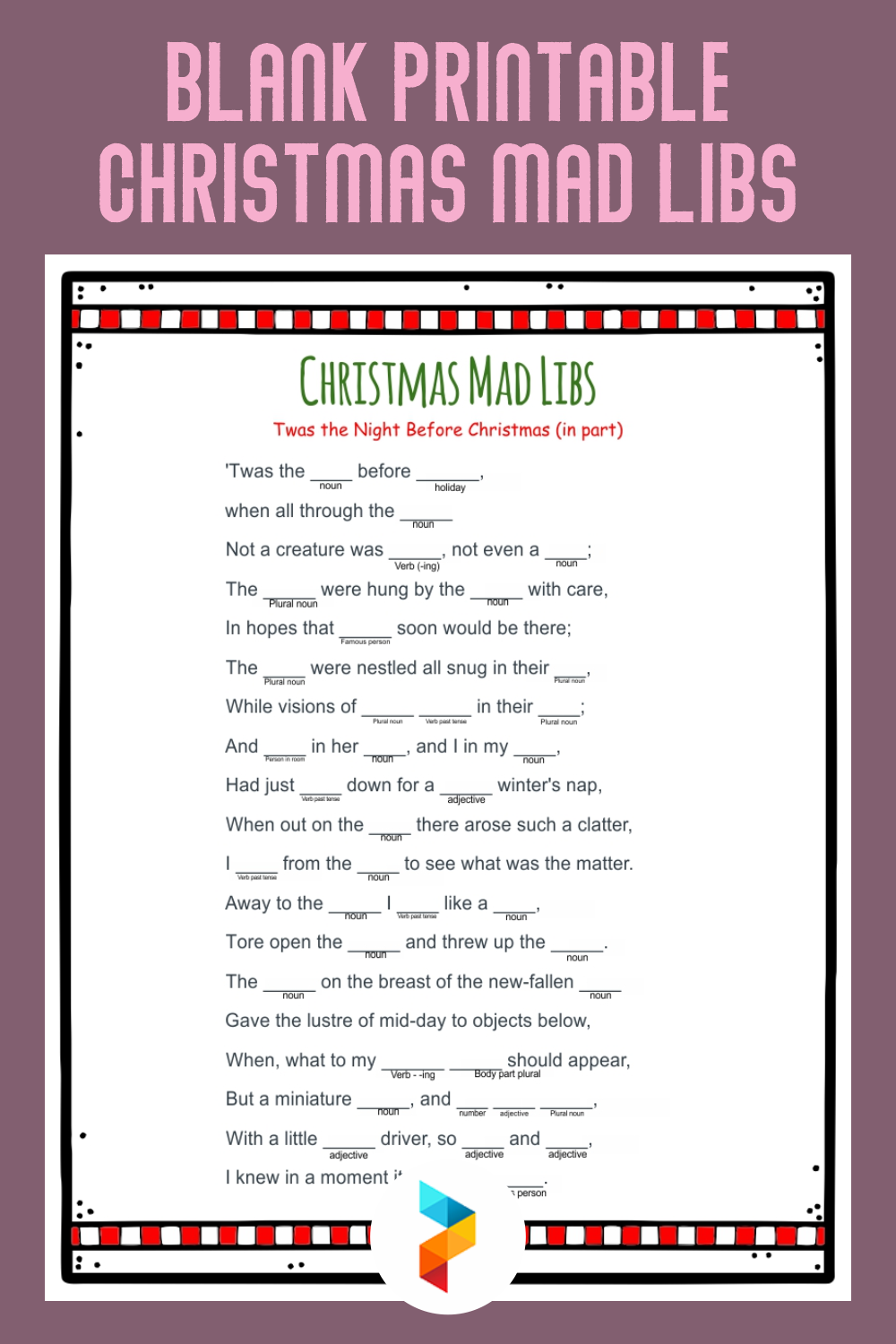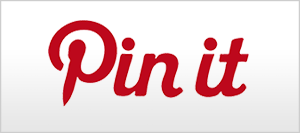 Blank Printable Christmas Mad Libs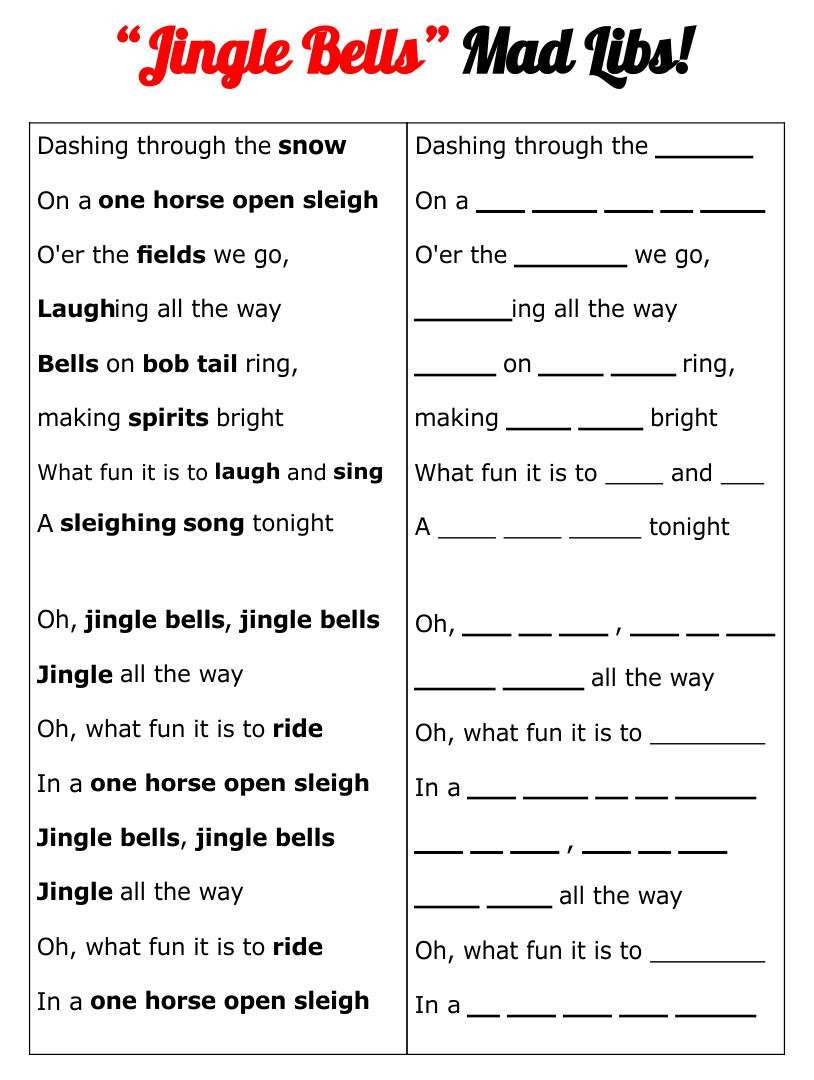 What is blank Christmas mad libs?
Blank Christmas mad libs is a word game with blank spaces over the sentences with Christmas themes. This is actually a sort of word game to improve one skills of reading, writing, and grammar. It is common to use an optional to teach language students with various topics to discuss. The blank Chritsmas mad libs itself has stories such as the Mr. Snowman and sort of things to do during Christmas. The blank spaces consist of adjective words, verbs, objects, or any other information to develop by the students in the paragraph of it.
How to give teaching using blank Christmas mad libs?
If you happen to be stuck at giving word enrichment to your students, you can take the chance of welcoming Christmas by giving them practice on blank Christmas mad libs. You can fill the content of it with the subjects you wanted to teach by customizing them. As an example, the mad libs are more common to be known as a learning media for language students to enrich their vocabulary and grammatical skills. Yet, it is also possible for you to add more context into those paragraphs such as adding the numbers of items they need to buy for Christmas shopping sort of. Then, you have been upgrading it into another level of media learning.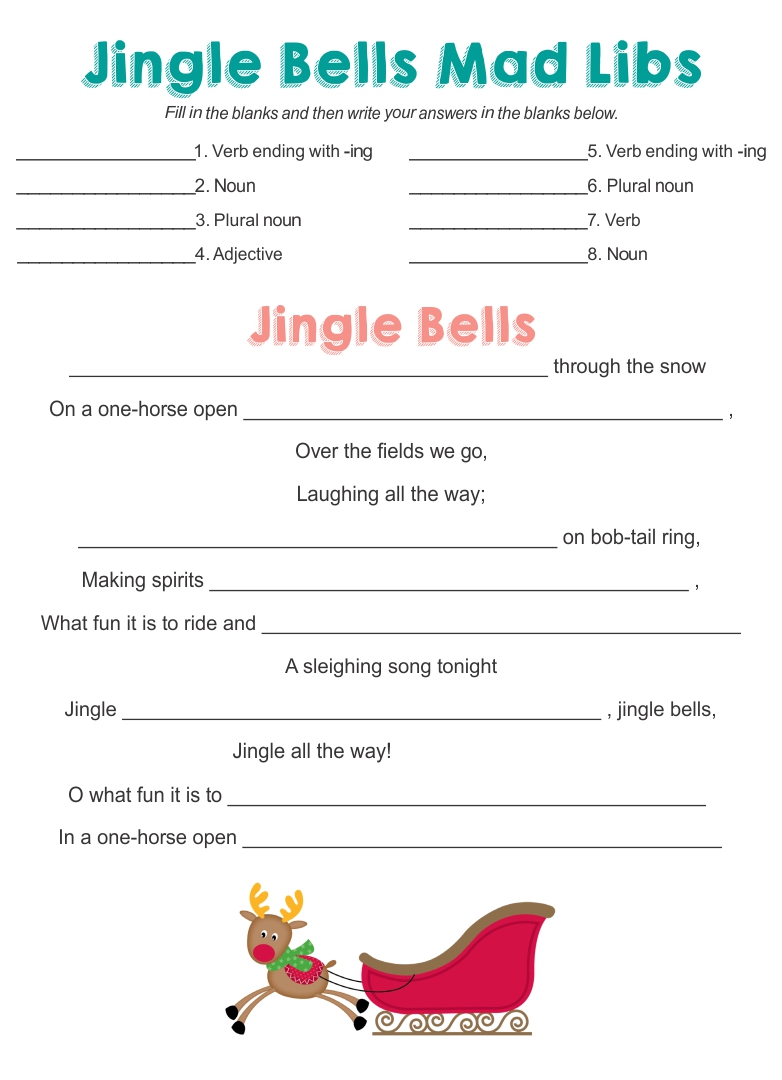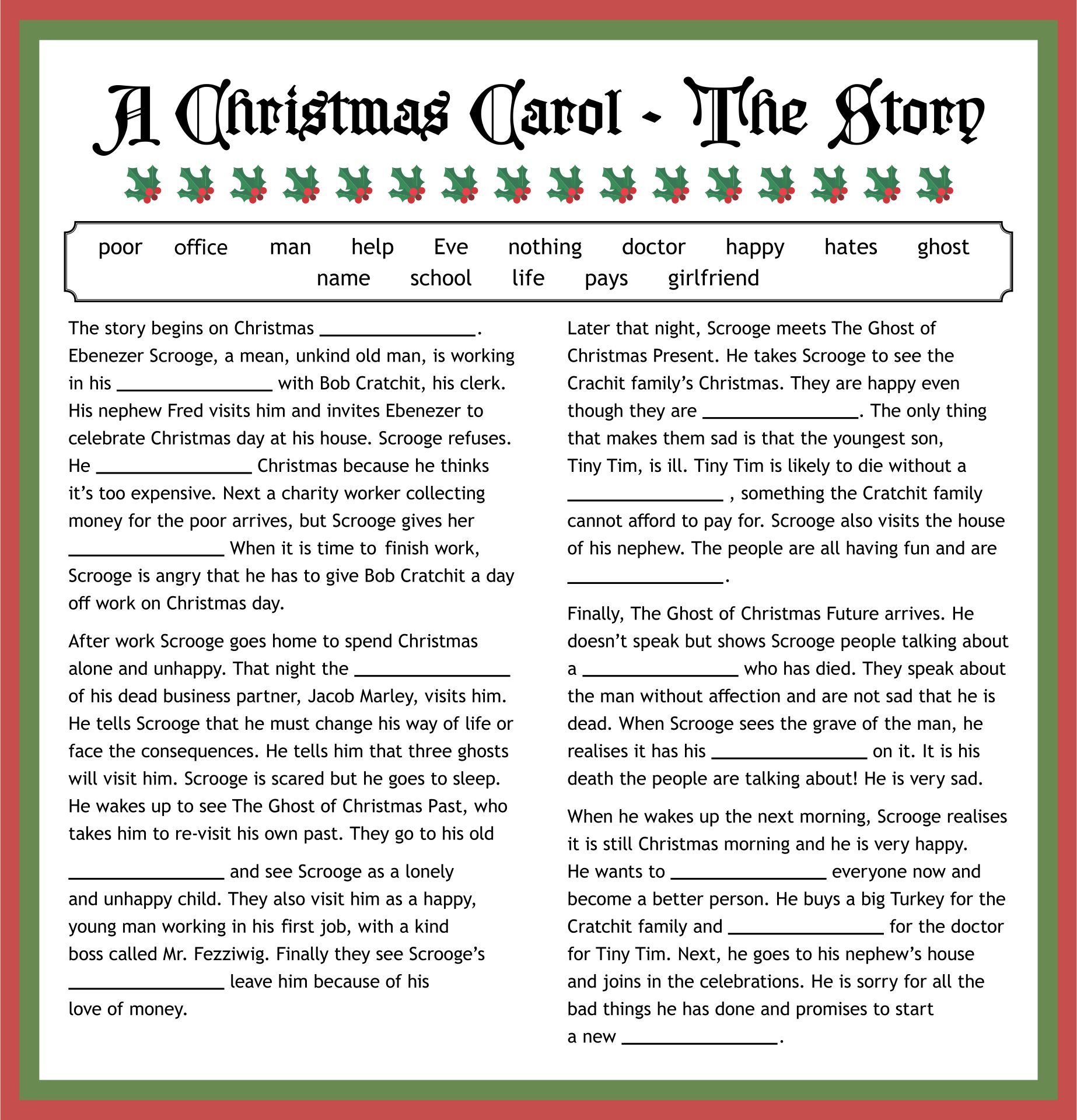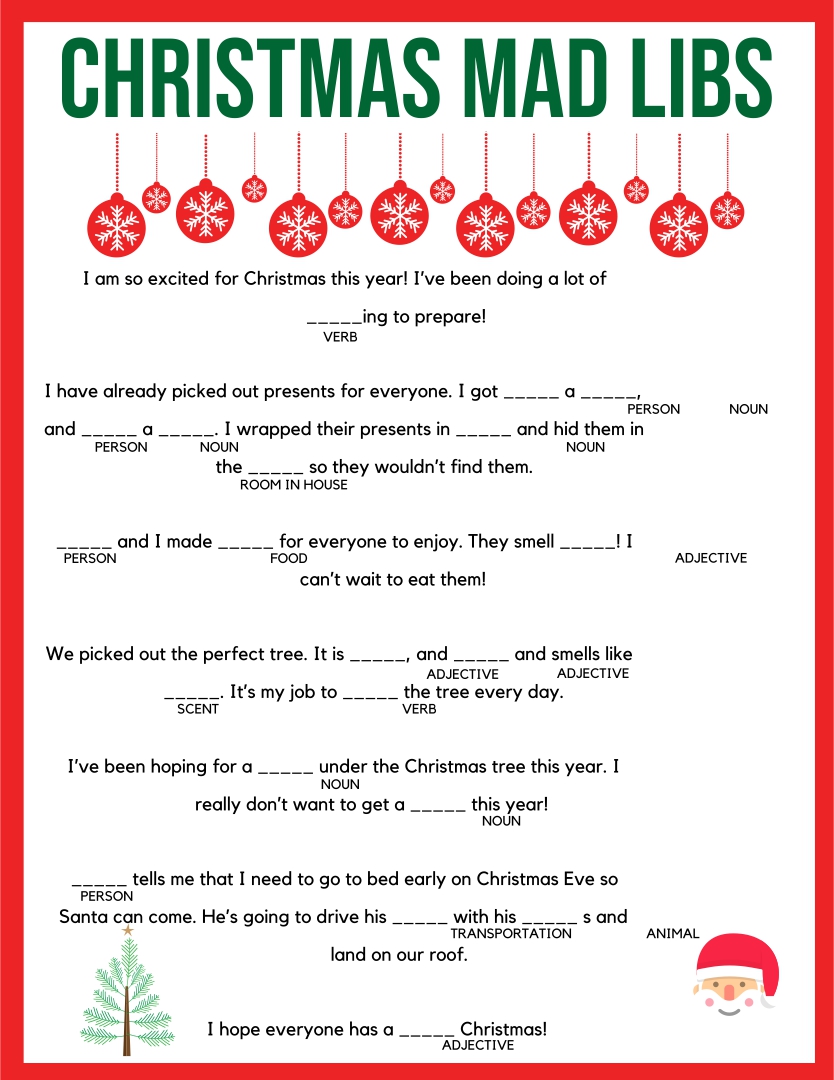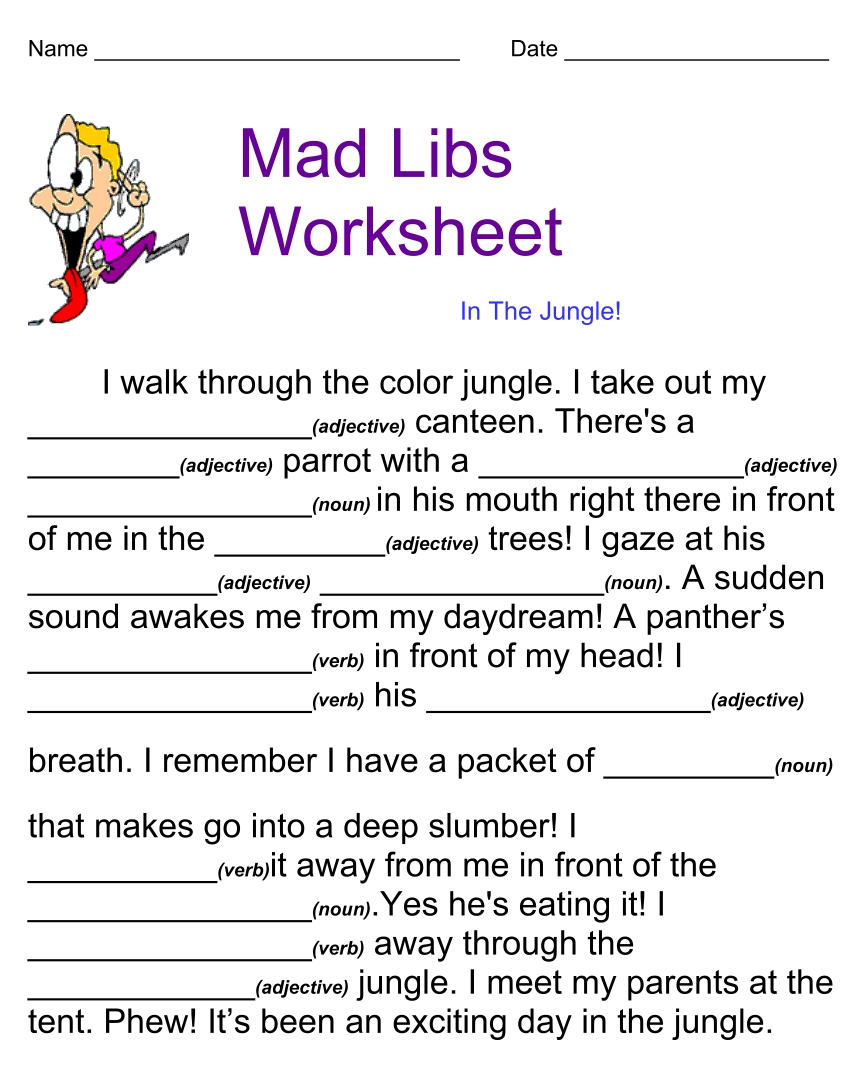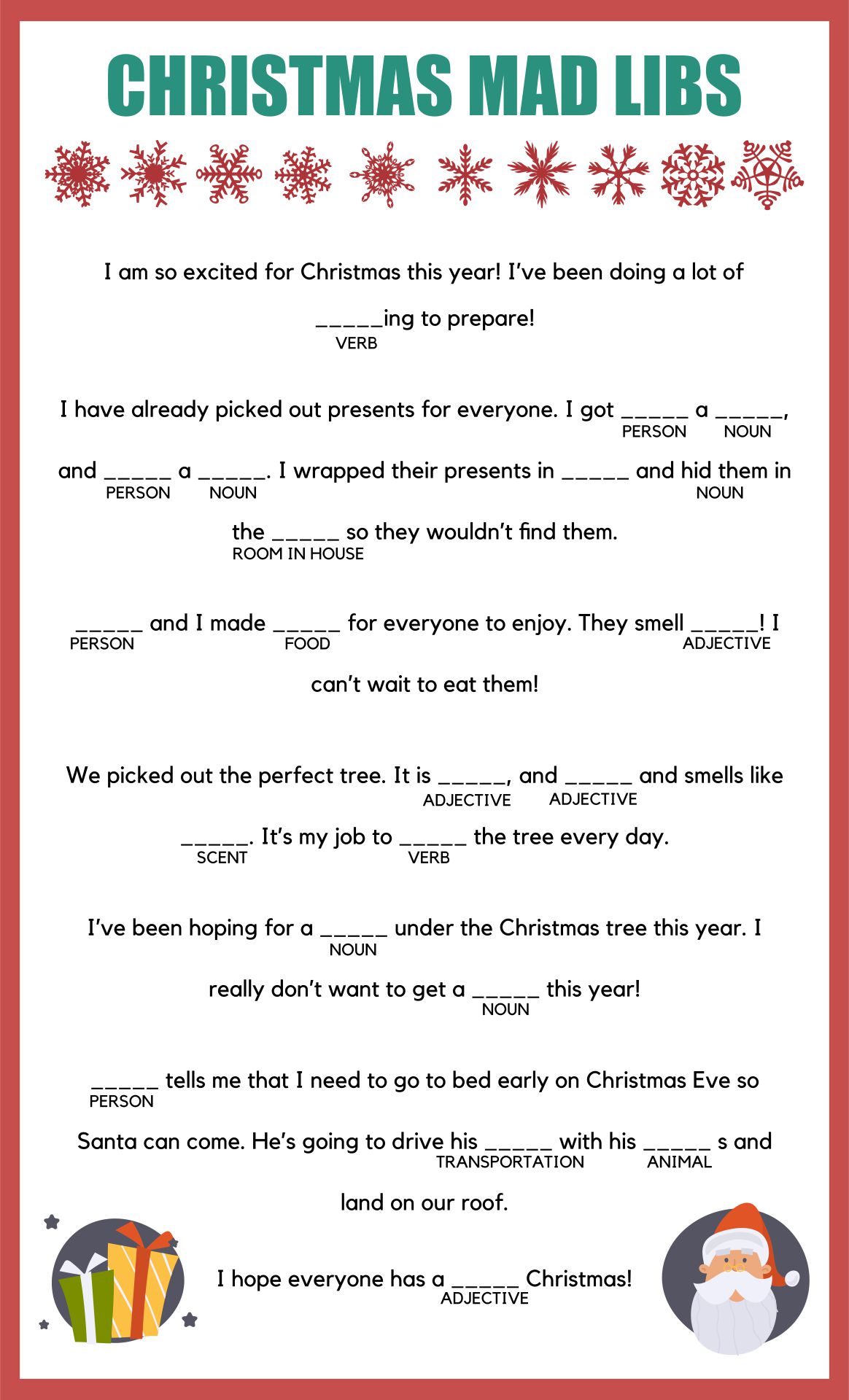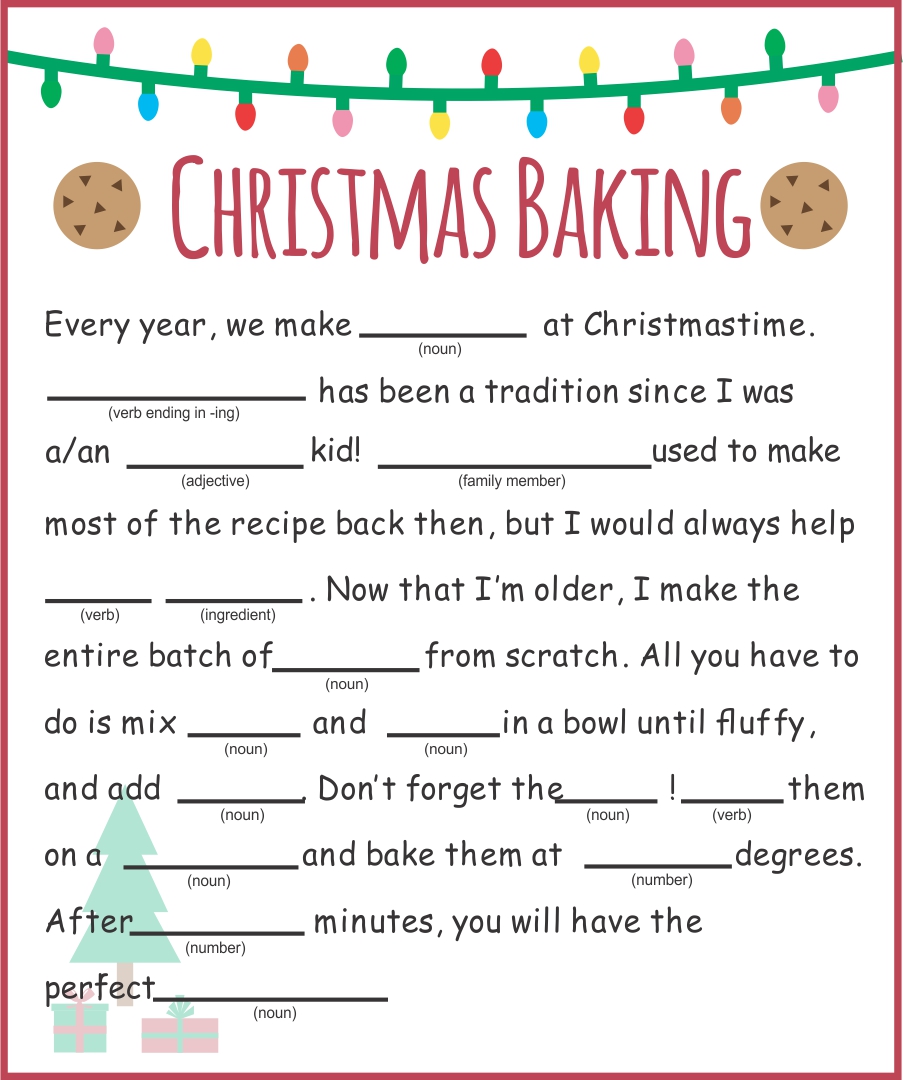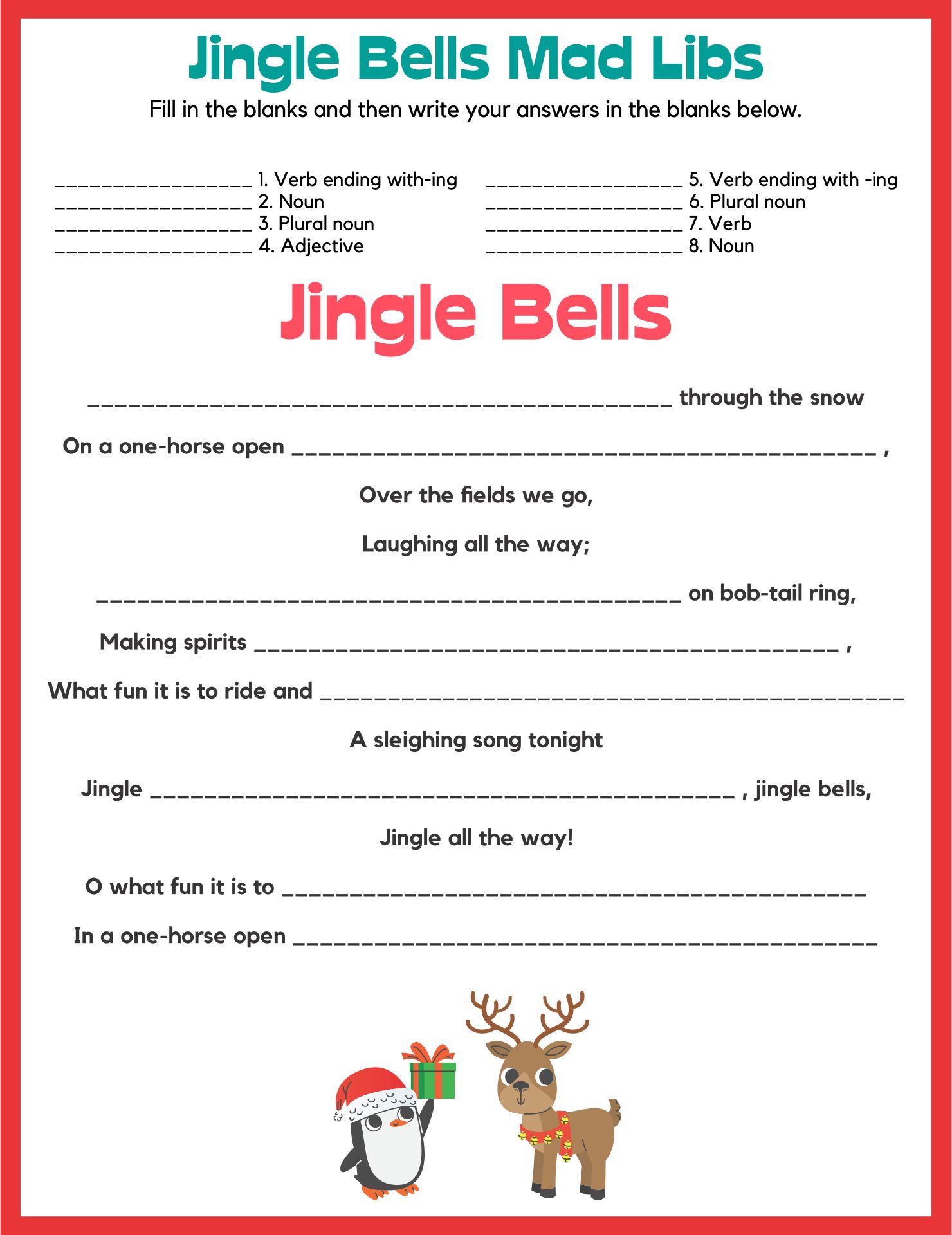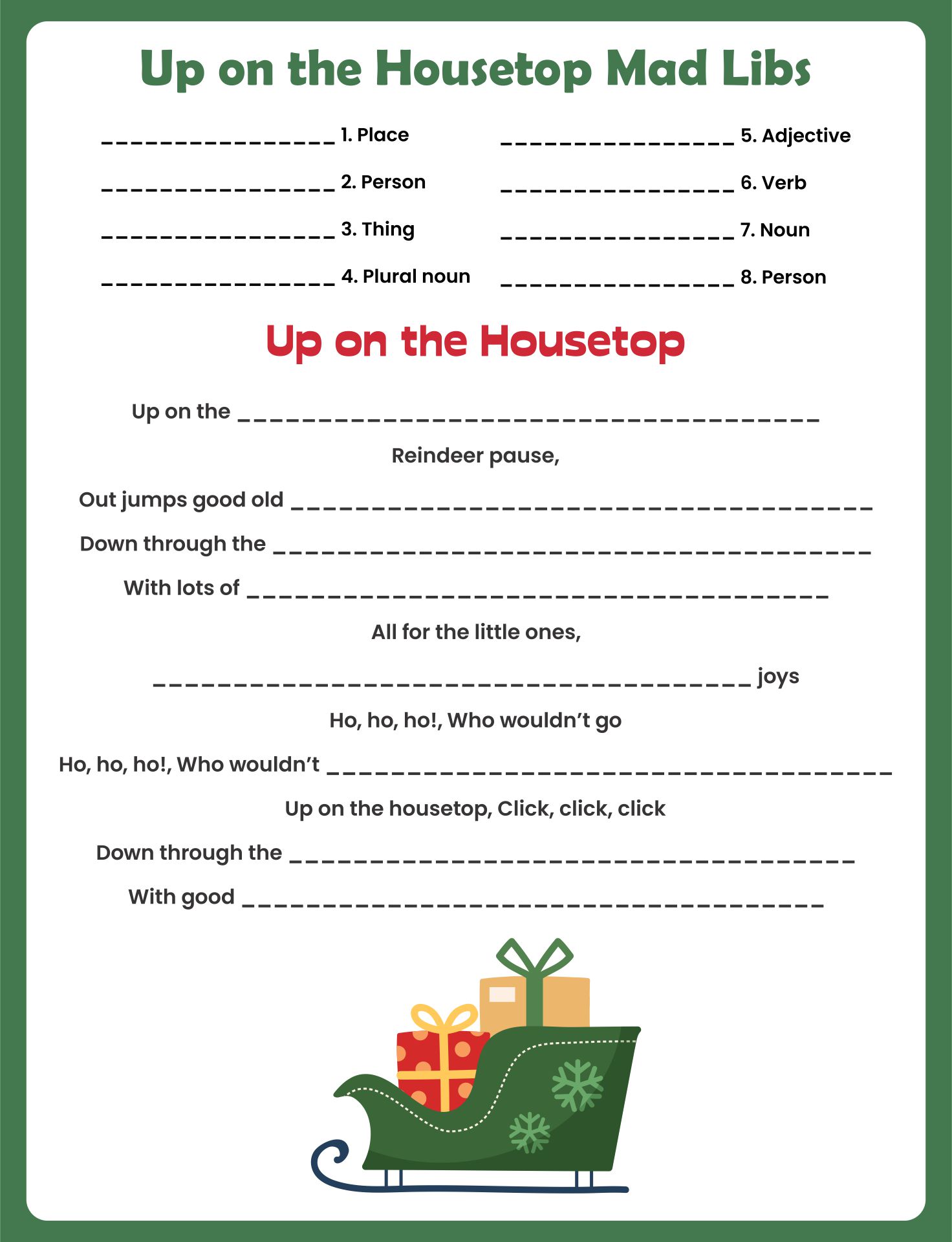 Why do kids love to do blank Christmas mad libs?
Word search and word games are popular to kids because it is practically easy yet fun one to them. One of the popular games and also popular worksheets to use is mad libs. There are various themes on mad libs such as blank Christmas mad libs. It is blank because kids are meant to work on the game of finishing the sentences in the paragraph about a Christmas story. They can also add their own Christmas mad libs and make an exchange with friends to finish them. This whole idea is the process of learning that seems more like a game rather than working on worksheets. Aside from that, besides Easter and Thanksgiving, kids love to do things related to Christmas. It gains interest to children to work on because it is familiar to them and the stories given from completed blank spaces can help them find new information or facts about Christmas from another point of view too.
How can I customize blank Christmas mad libs?
Blank Christmas Mad Libs are a good option if you're unsure of what kinds of activities to provide for children to engage in. You can play these mad libs with your pals in class in addition to playing them with your family at the holiday get-together.
As you are undoubtedly aware, mad libs allow you to capture a variety of humorous thoughts. It will sure to make everyone who uses them laugh.
This funny completing story activity will test your child's understanding of nouns, adjectives, verbs, and more in grammar; the more humorous your plot is, the more creatively you use your choice of words.
When they are finished, you can encourage them to perform their mad libs story in front of the family to make everyone laugh.
What are the best tools to use for kids to complete their mad libs?
When you wish to express your feelings about using the mad libs, you can use stationery in the form of colored pens, colored markers, or even colored pencils to write your own story onto the template.
In order to distinguish your mad libs from the story, it is suggested to use a writing tool that has a color other than black. This will also get a highlight on the page provided and easier for kids to differentiate.
You can choose green and red as one of the suggested color choices because they go well with the characteristic colors of the holiday. Therefore, in order to fill up your Christmas mad libs, use some of the better writing tools listed above.
How do you play Mad Libs?
Playing Mad Libs alone, with a friend, or in a group is quite easy. Just insert the part of speech that is specified on the page where the blanks are available. It could be a noun, verb, adjective, or even Christmas-themed item.
The story can be presented when all of the gaps have been completed. Prepare yourself to giggle as you read through the entire story, along with the words provided.
Children can take part in the activity under the guidance of a parent or teacher who will read the story and complete the blanks. Additionally, it is an enjoyable activity that parents and children of all ages may participate in!
This activity can also be an interactive set to go with as an icebreaker for a party or even a classroom activity to welcome the holiday season!