What bookmarks Halloween jokes for?
When in reading class, remember how many books do you read each session, plus the task for daily reading? In order to lessen the tense, slip the bookmark Halloween jokes amidst the last page you read. While you're in the middle of the break, you can re-read the jokes around Halloween from the bookmarks. With the Halloween characters, the books are the ones you read during the season too. You can always make the reading time fun.
How to get and use bookmarks Halloween jokes?
To get the Halloween bookmark jokes:
Download the free Halloween bookmark jokes here
The easiest way so far to get the most hilarious Halloween bookmark jokes is from online sites that serve them at no charge. Here, you can save the file on your device at any time and anywhere.
Choose the right paper for printing
You will use the bookmarks many times, won't you? It is preferable to use the cardstock type of paper to print the bookmark jokes about Halloween.
To use the bookmarks Halloween jokes:
Readout with the kids, the one who solves the pun can have one bookmark
On the bookmarks, there will be riddles to solve. To get the same understanding, the teacher or such guardian can read the questions out loud, then ask the students about the answer. The one who gets the joke is the winner.
Give the rest of the bookmarks for their reading time
At the end of the reading session, you can distribute the bookmarks for the kids. It is useful for marking the current page they're on.
What are the jokes on the Halloween bookmarks?
The jokes are in question form. Then, you can straightly see the answer, whether on the bottom or next page of the bookmarks. Here's the example of the Halloween jokes on the bookmark:
"How zombies see human beings?"
"Appetizers, main, and dessert."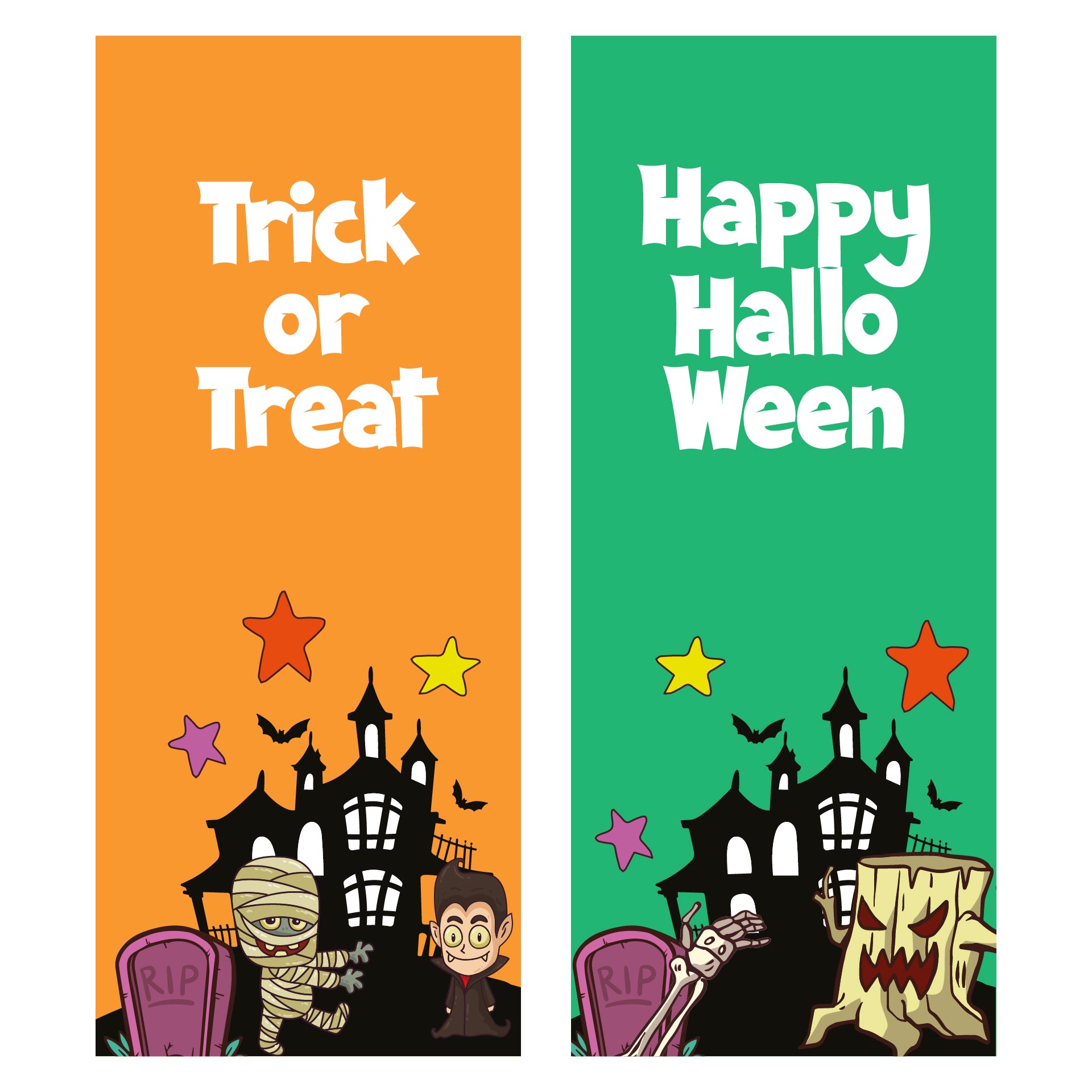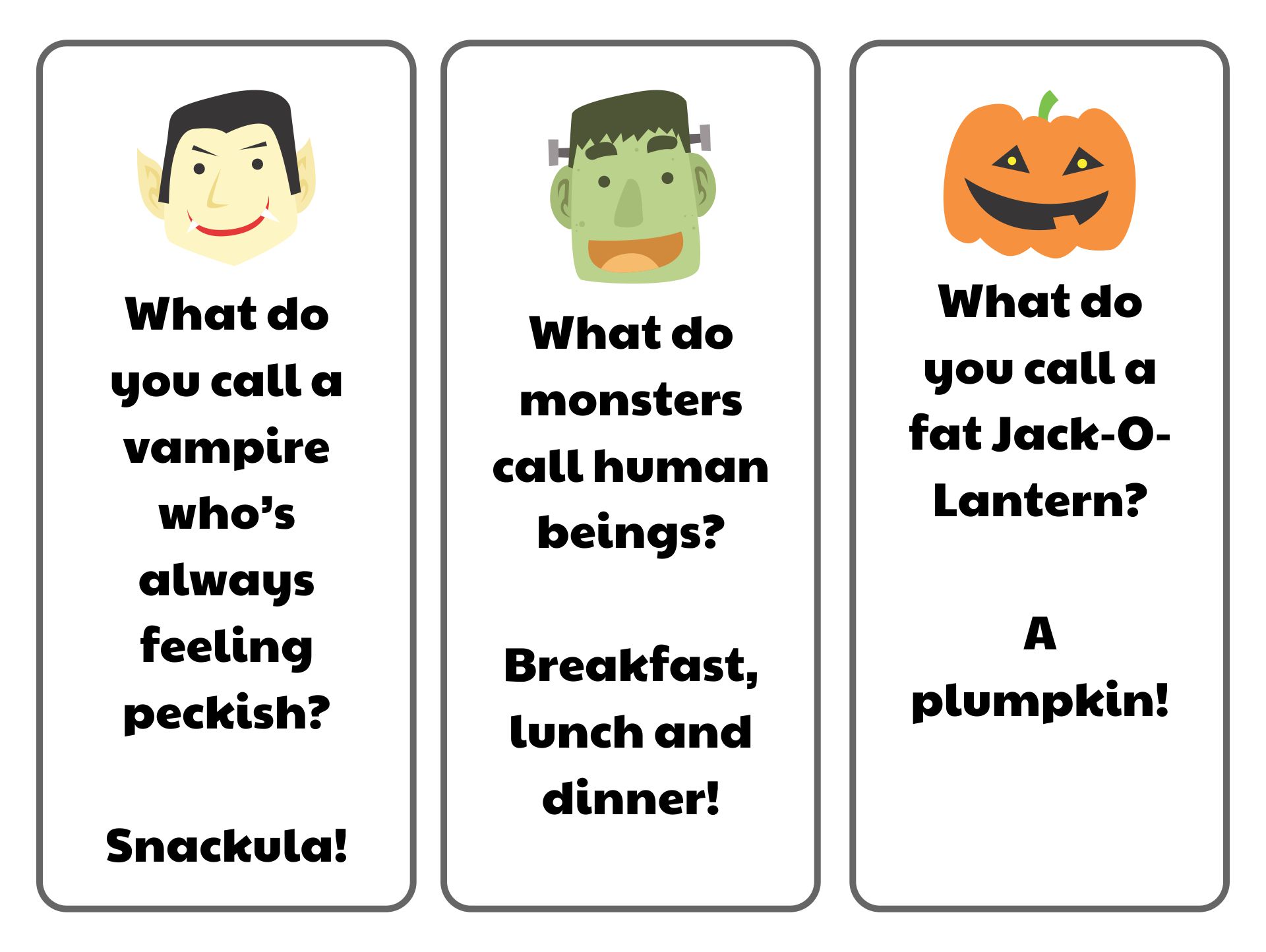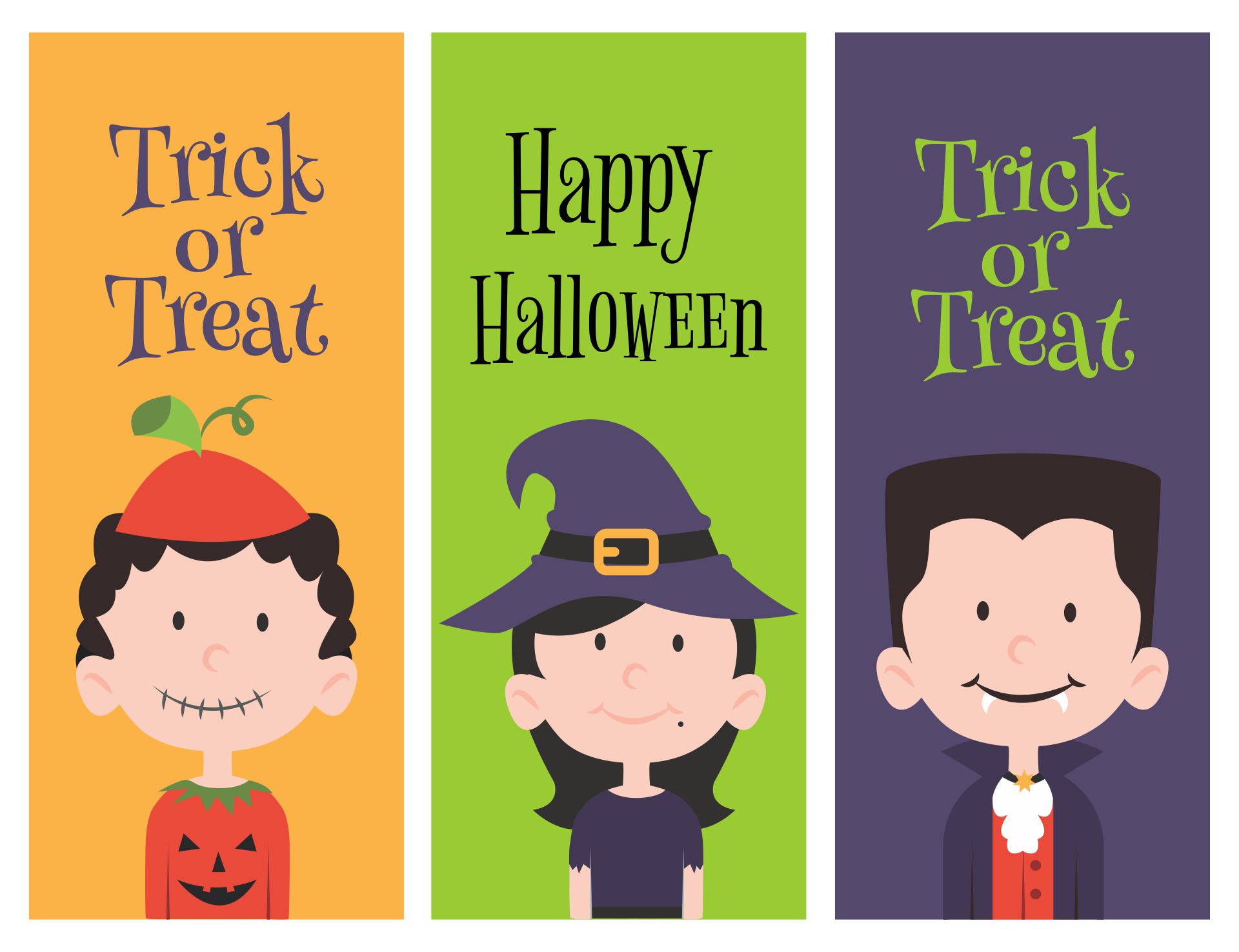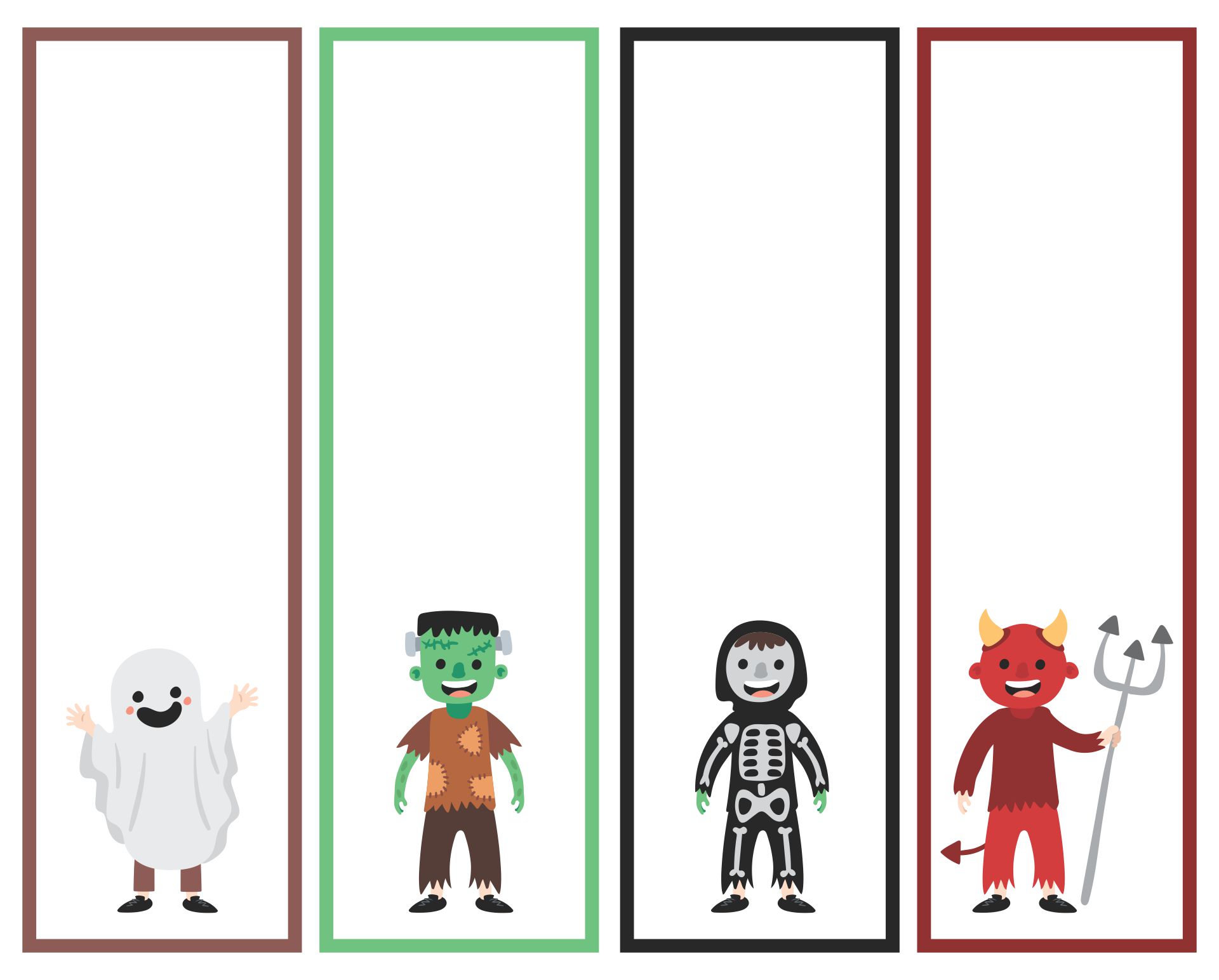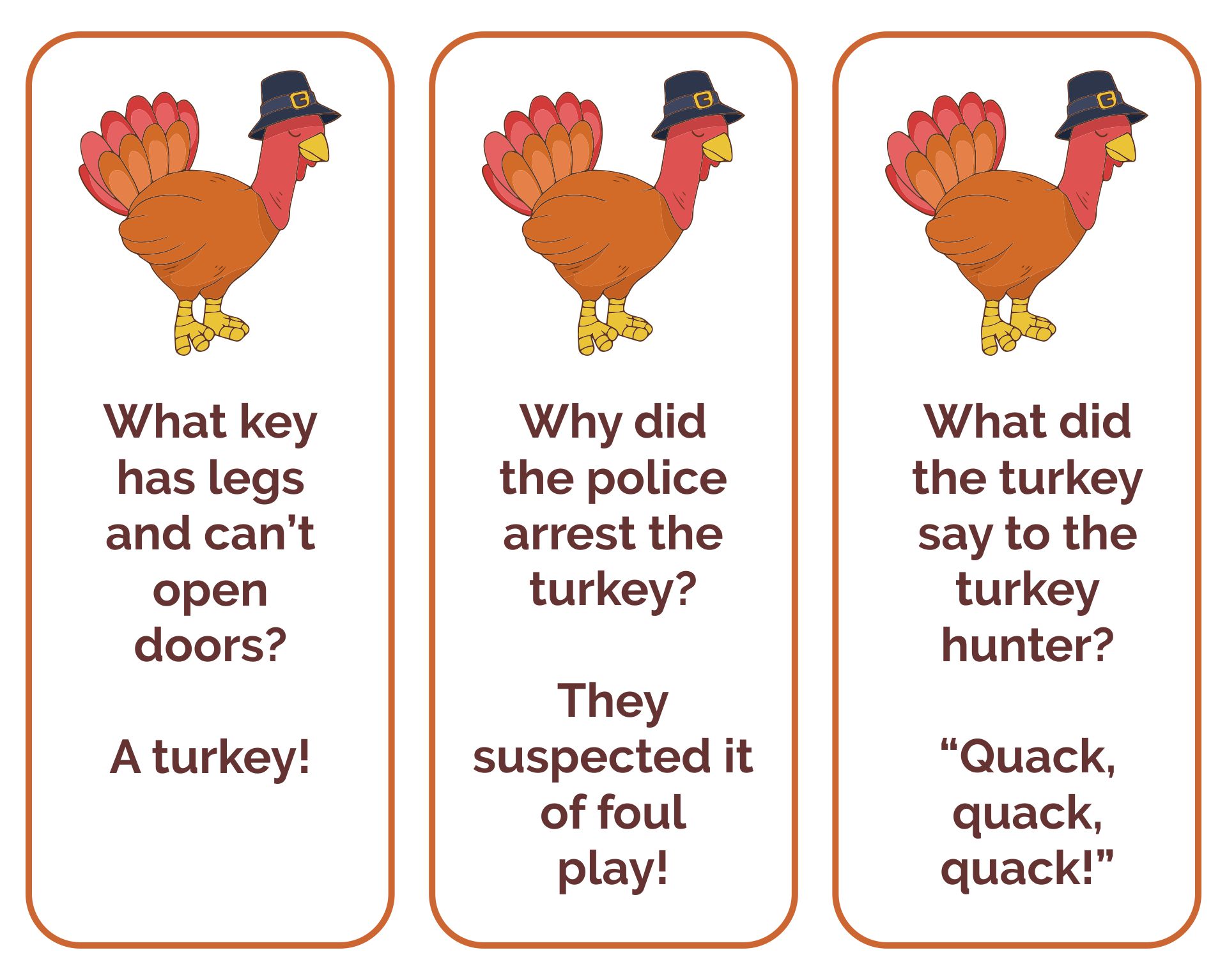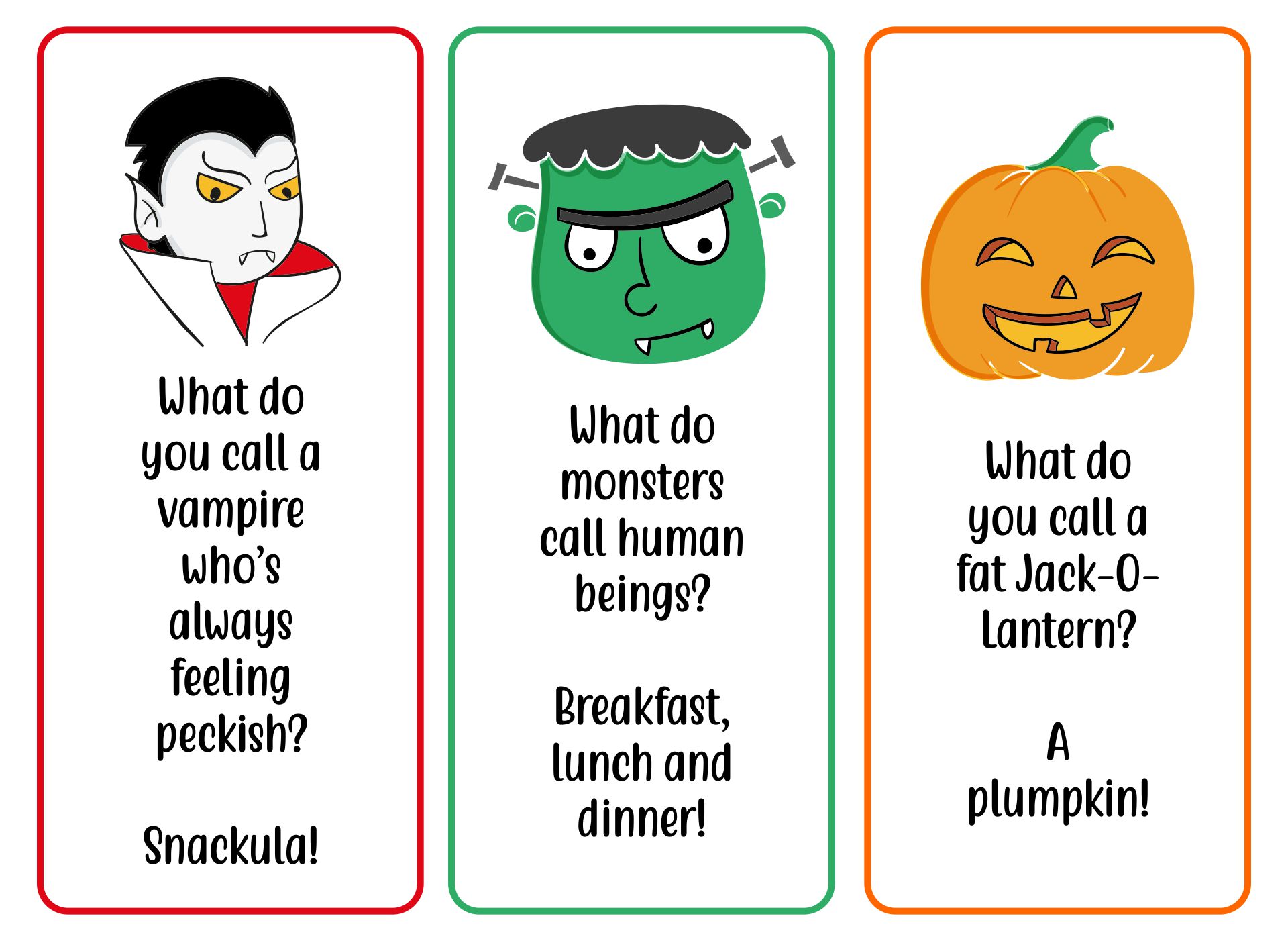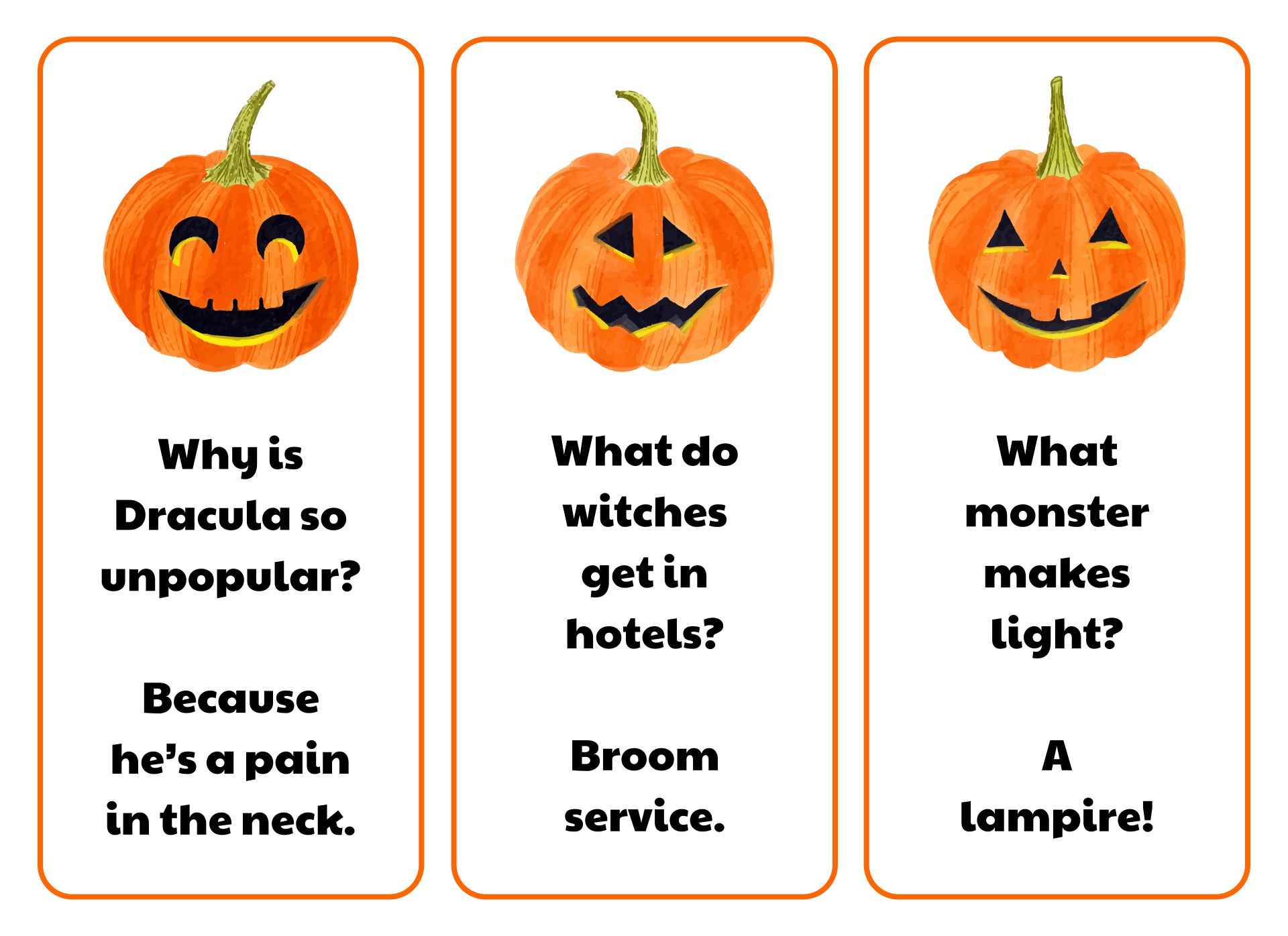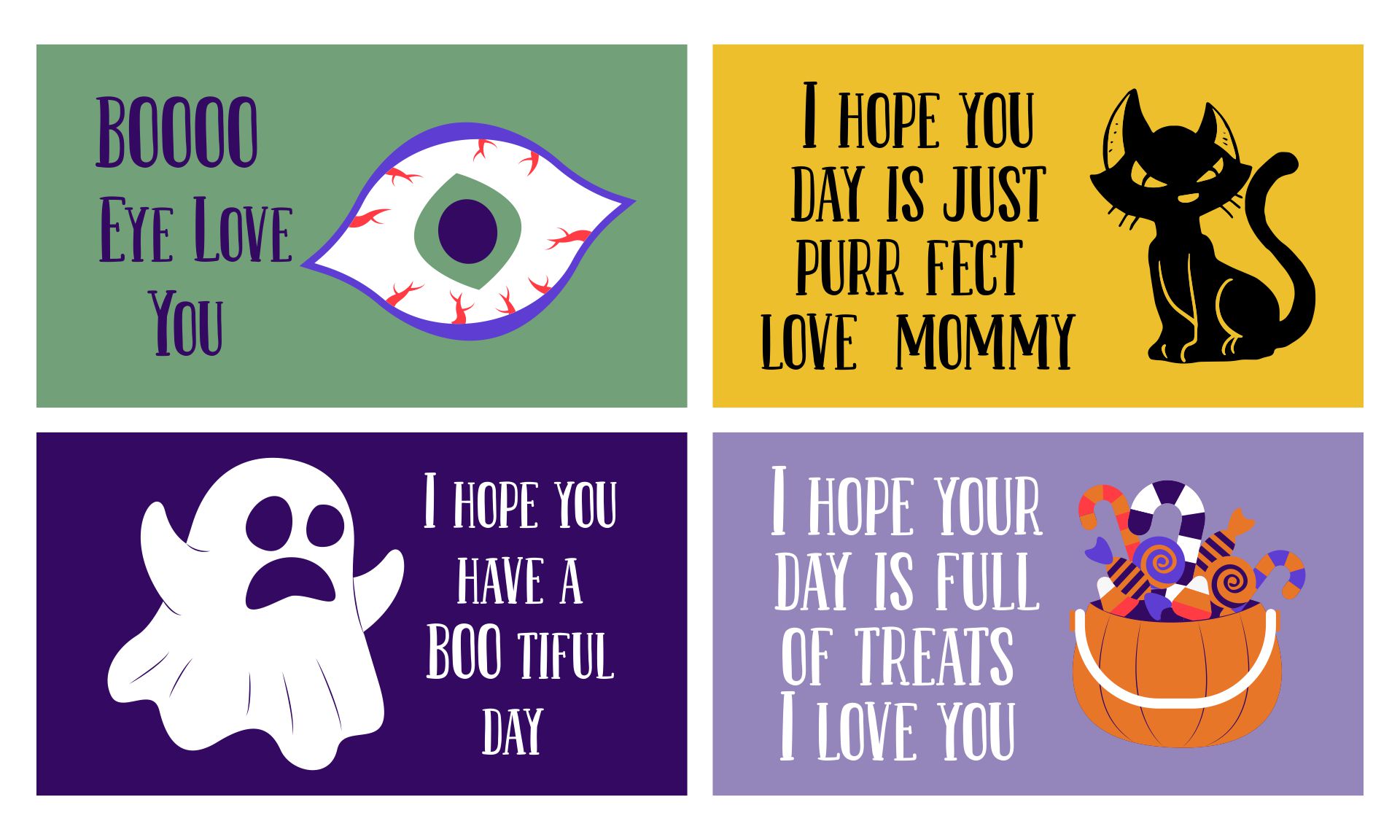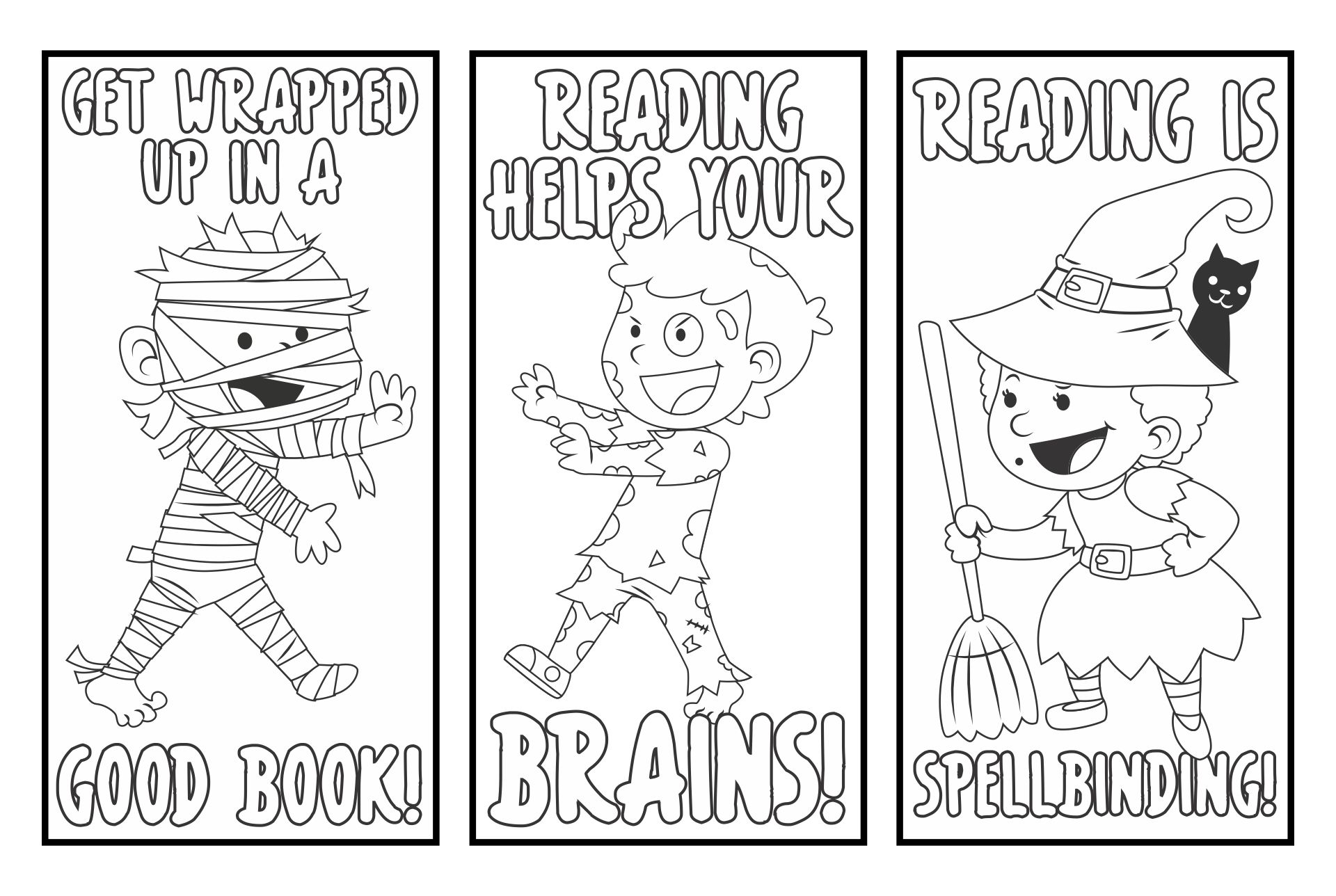 Can we color the bookmarks Halloween jokes?
Fortunately, you can let alone the little children explore their creative minds from the bookmarks Halloween jokes. There is a selection of black and white Halloween joke bookmarks that you can download and print right away. You can do the coloring at home or in school with the teacher. Mostly, kids in kindergarten do the activity before they start reading the tales. But, if adults want to spend their relaxation time filling the blanks with colored pencils, they are free to do so. Isn't it a fun additional activity too?