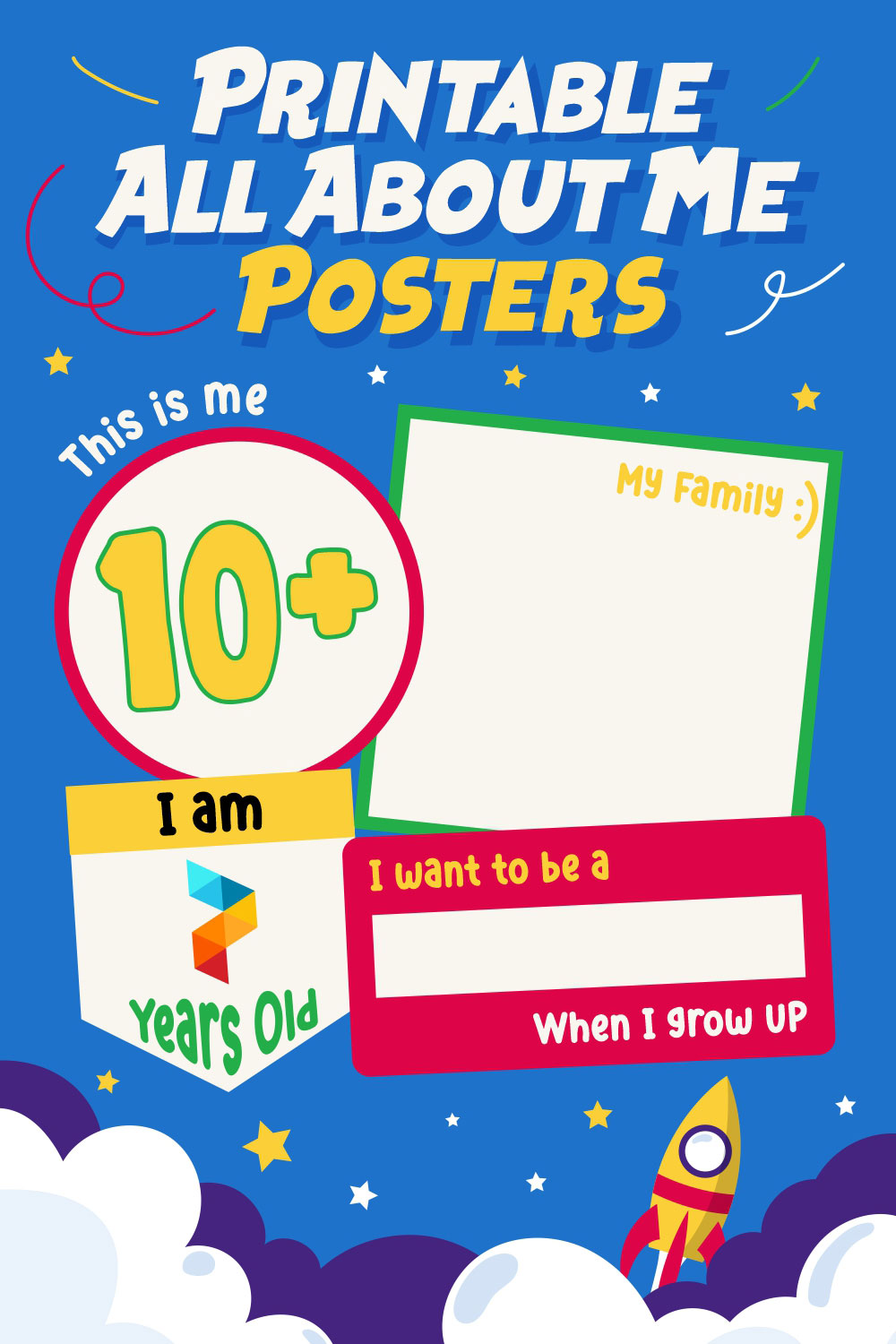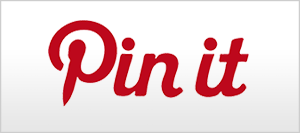 Printable All About Me Posters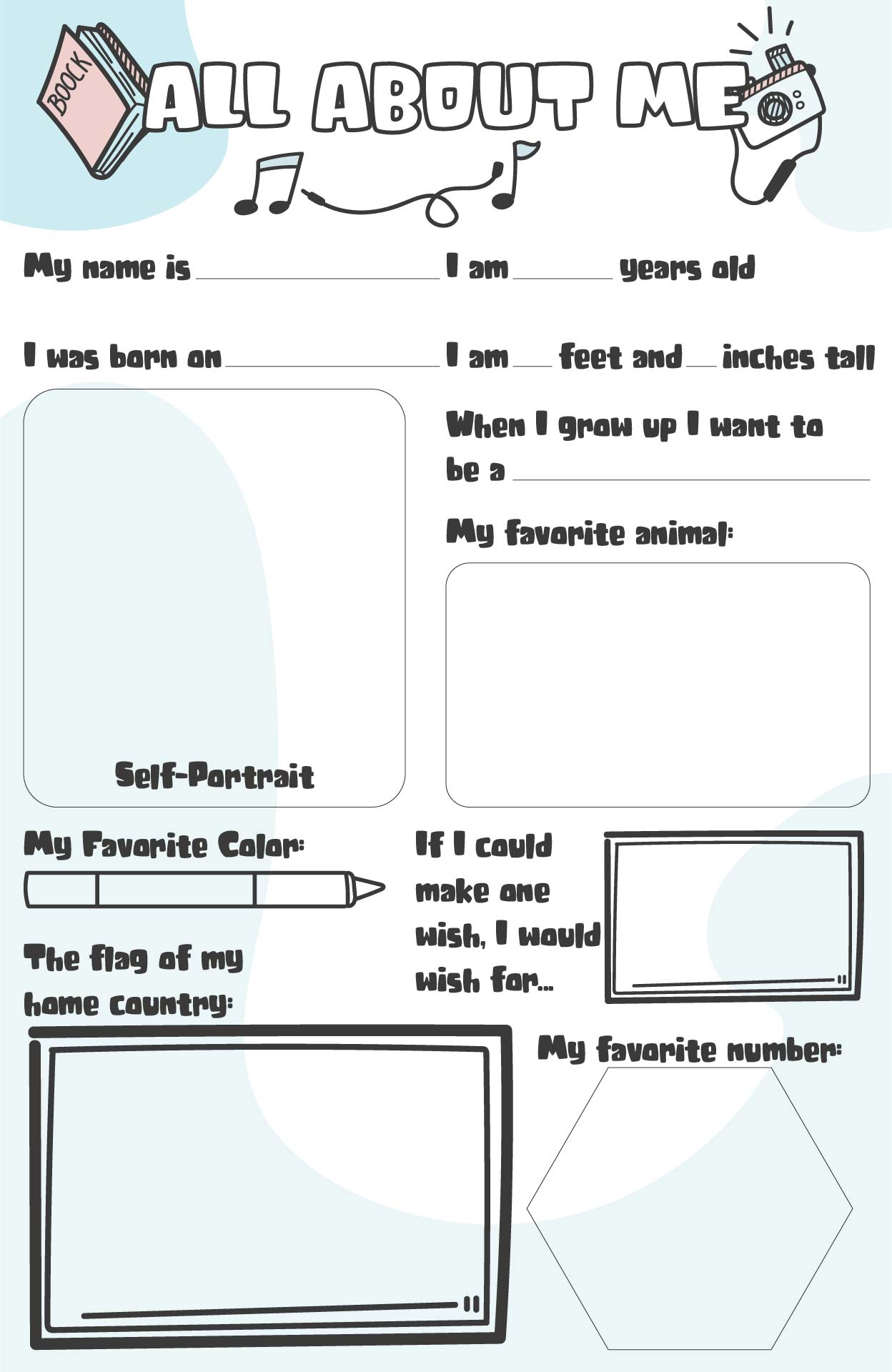 How can I make an "All About Me" poster template?
We are all aware that most poster designs, include adding images while making the "All About Me" poster. This poster template is frequently created for preschool and kindergarten students. You might think of making a custom poster in your own unique style. Here are some ideas to get you started on making one for your classroom.
The first one calls for students to color the poster. As a result, all of the images should be uncolored for the time being. You can also choose a theme. For example, you might prefer an animated film like Toy Story. Then, there are the toy story picture characters like Woody, Buzz, Mr. and Mrs. Potato Head, Jessie, and so on which require color by the students. Let us now move on to the contents, there must be a variety of content types that the children should write on it.
Make a template design for each content category. Their demographic information, such as name and age, may be included in the contents. Then, continue to make the picture frame template on the poster so that the children can attach their photos to it.
Add a variation of the photo border template for a family portrait or their pet as well. A hobby is also a good thing to include. They can either draw or attach a photo for both the portrait and hobby categories on the template.
Knowing your students' interests may provide you with teaching ideas that are related to their interests. The following could be their favorite things, such as their favorite drink and meals, favorite animals, and so on. In this project, students must color all of the templates and fill in the contents according to their preferences.
Another template style that students can use is to cut and attach. It could be one of the projects in the crafting class. You must prepare the "All About Me" template as well as the coloring paper cutouts for this project. In this project, the children must cut the coloring paper into each template shape and glue it together.
They can continue to fill the poster once they have finished attaching the colored paper. For other preferences, as teachers or parents, you can do an exchange with them so they will get the feel of getting included to know the adults around them as well.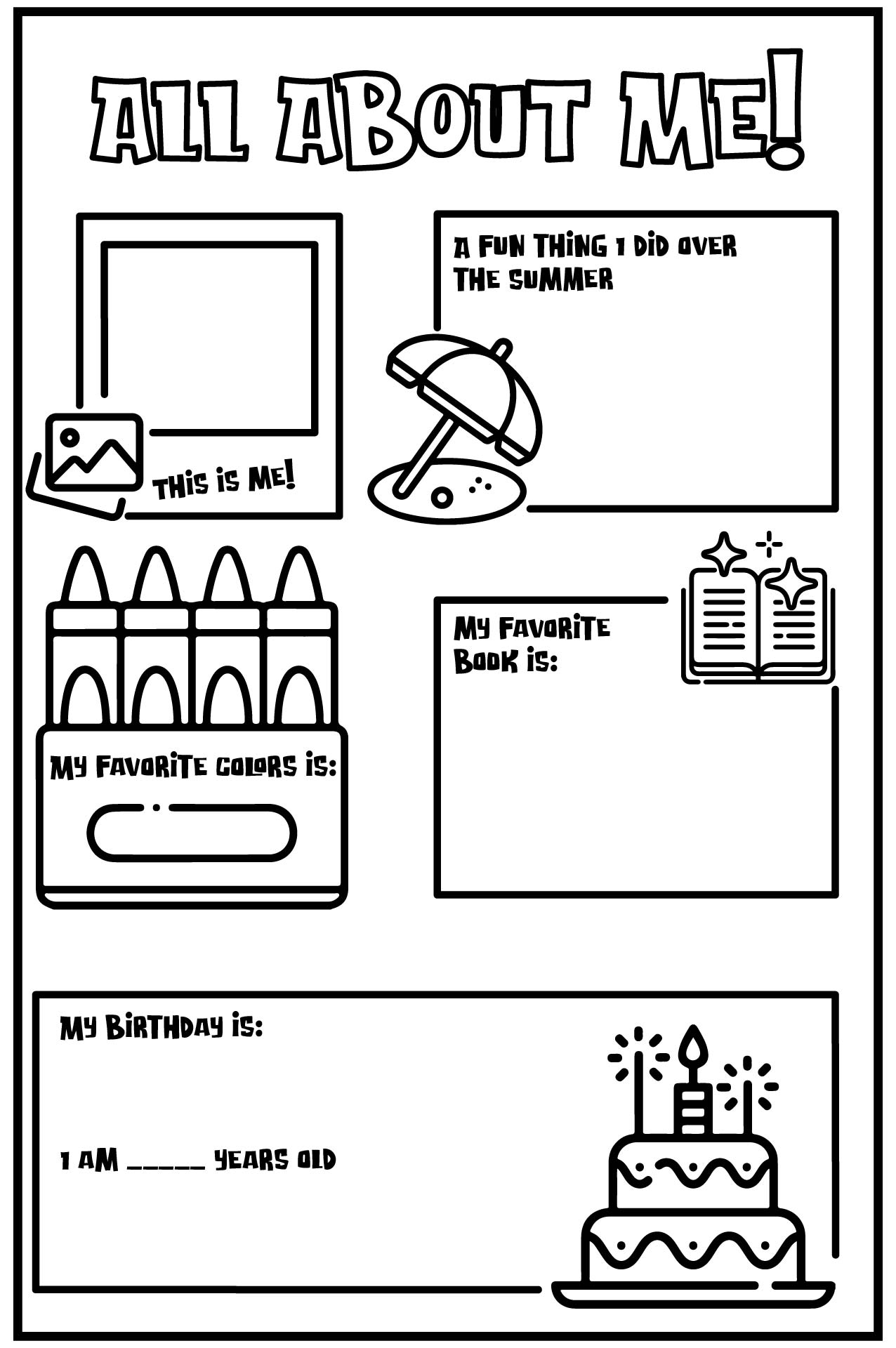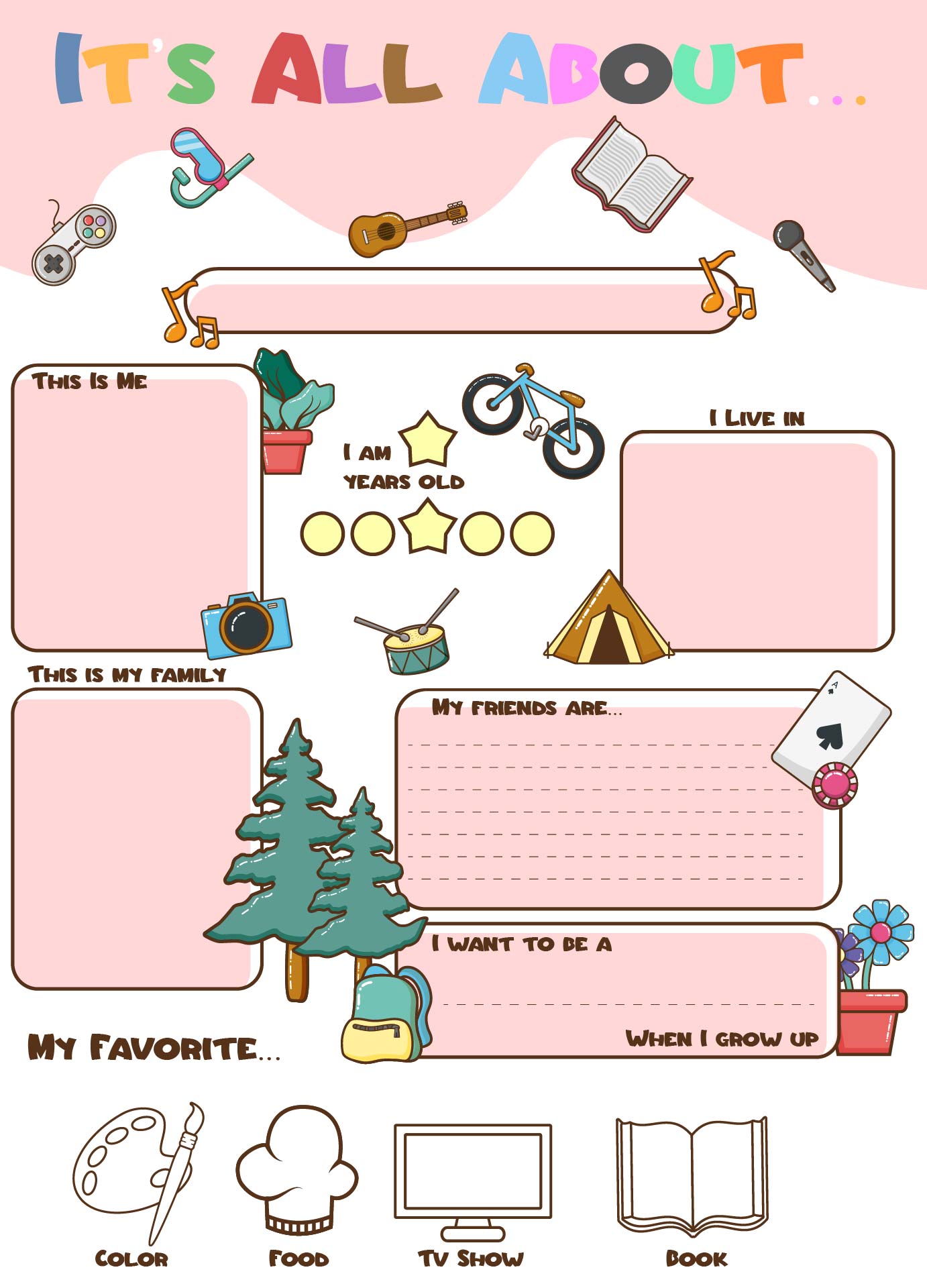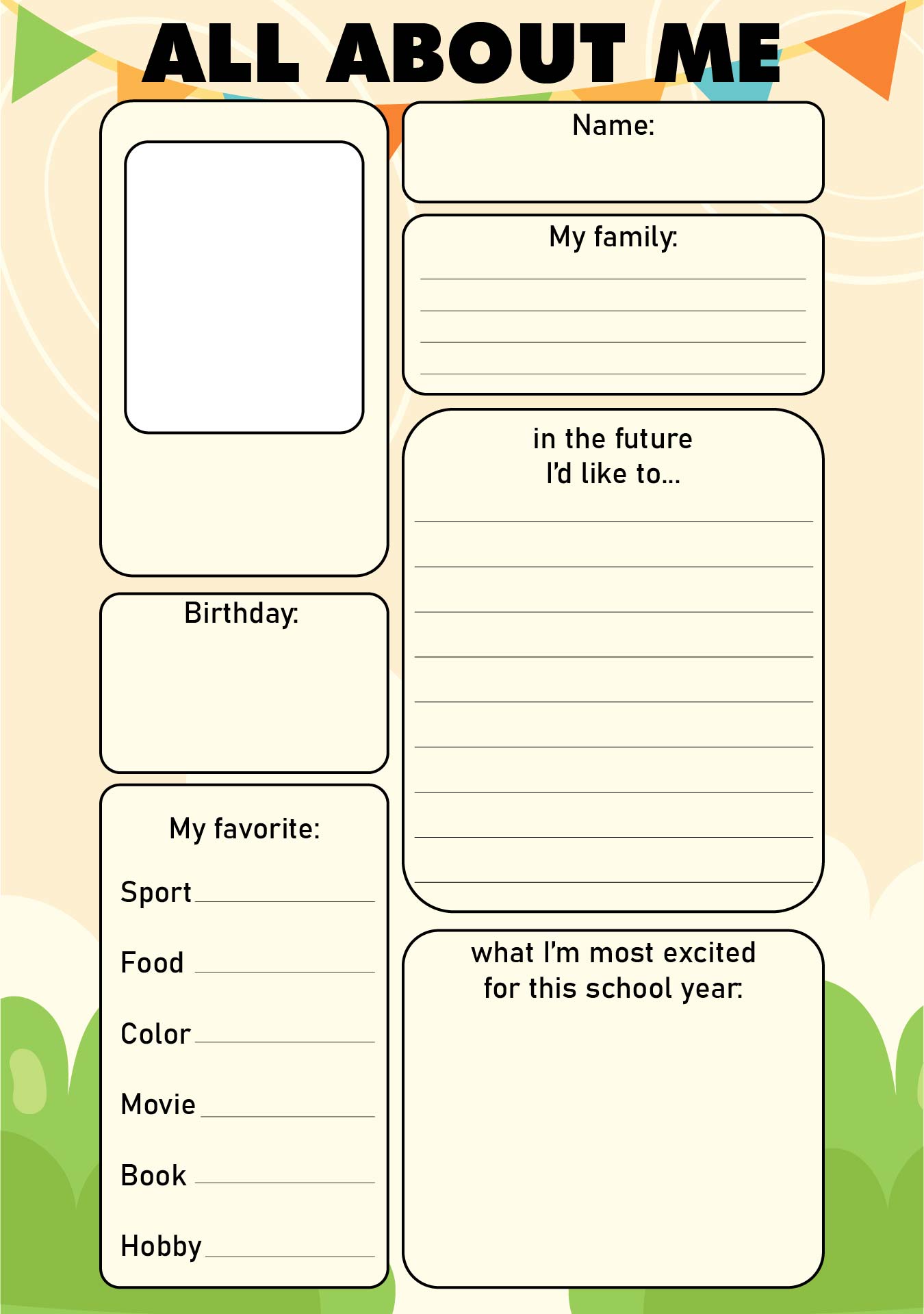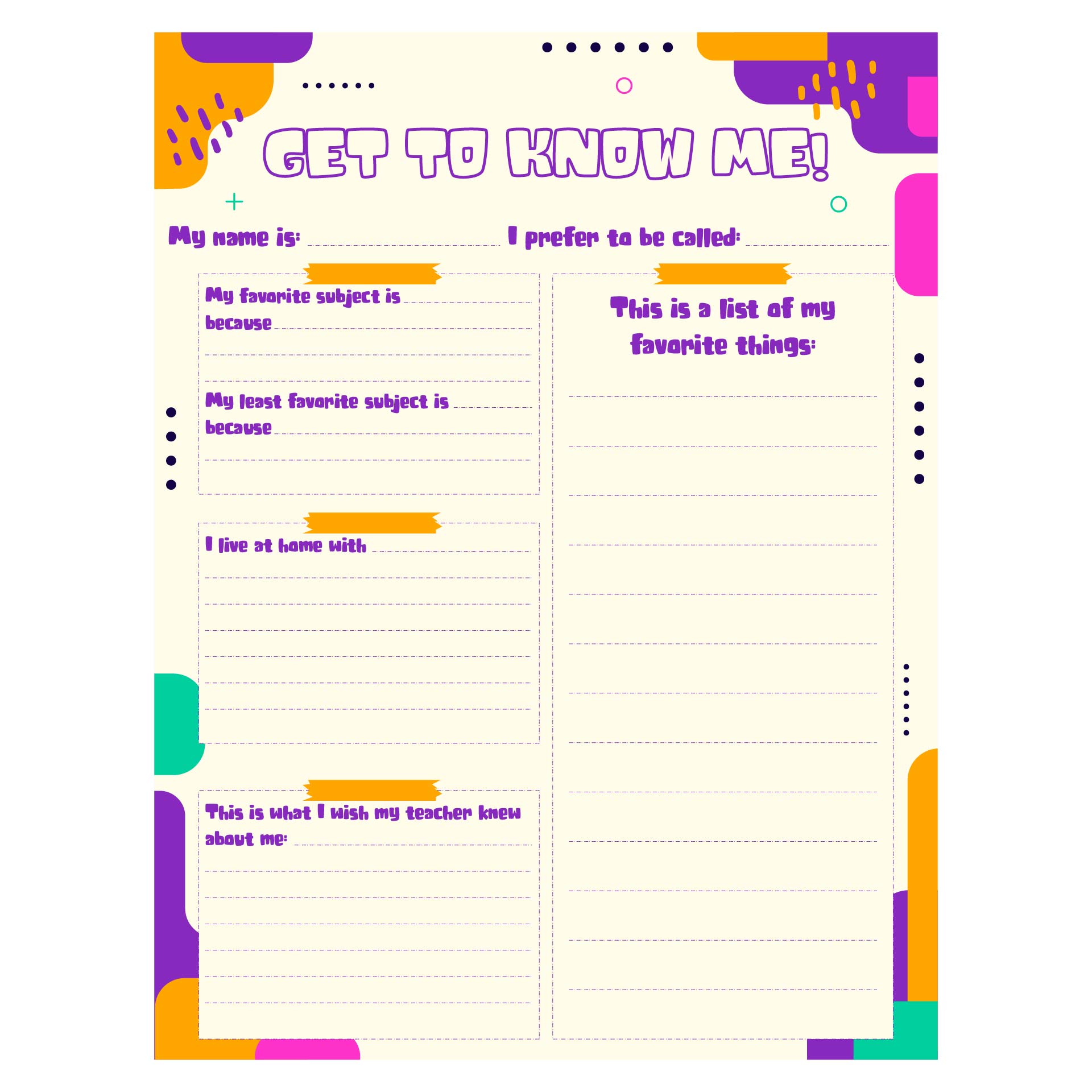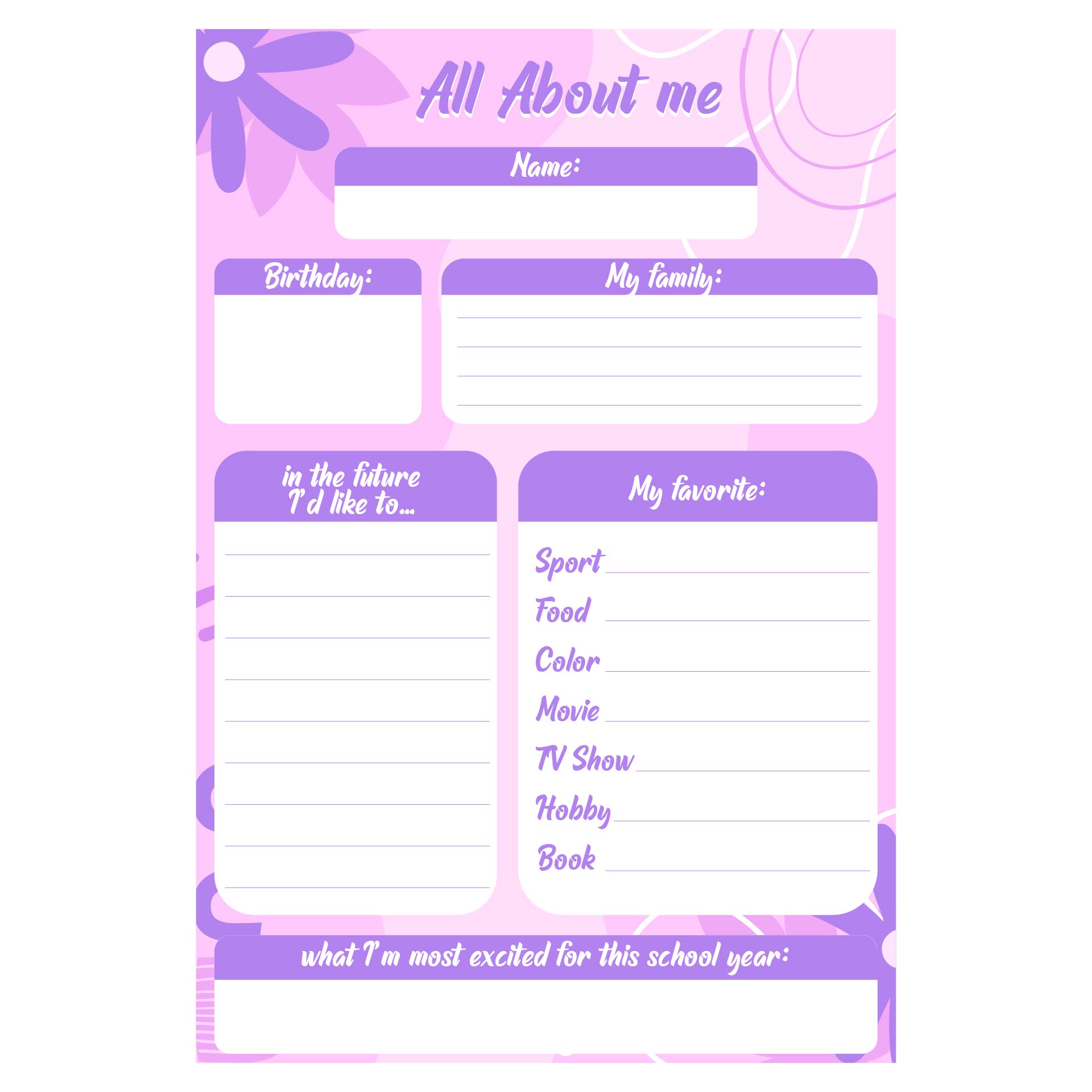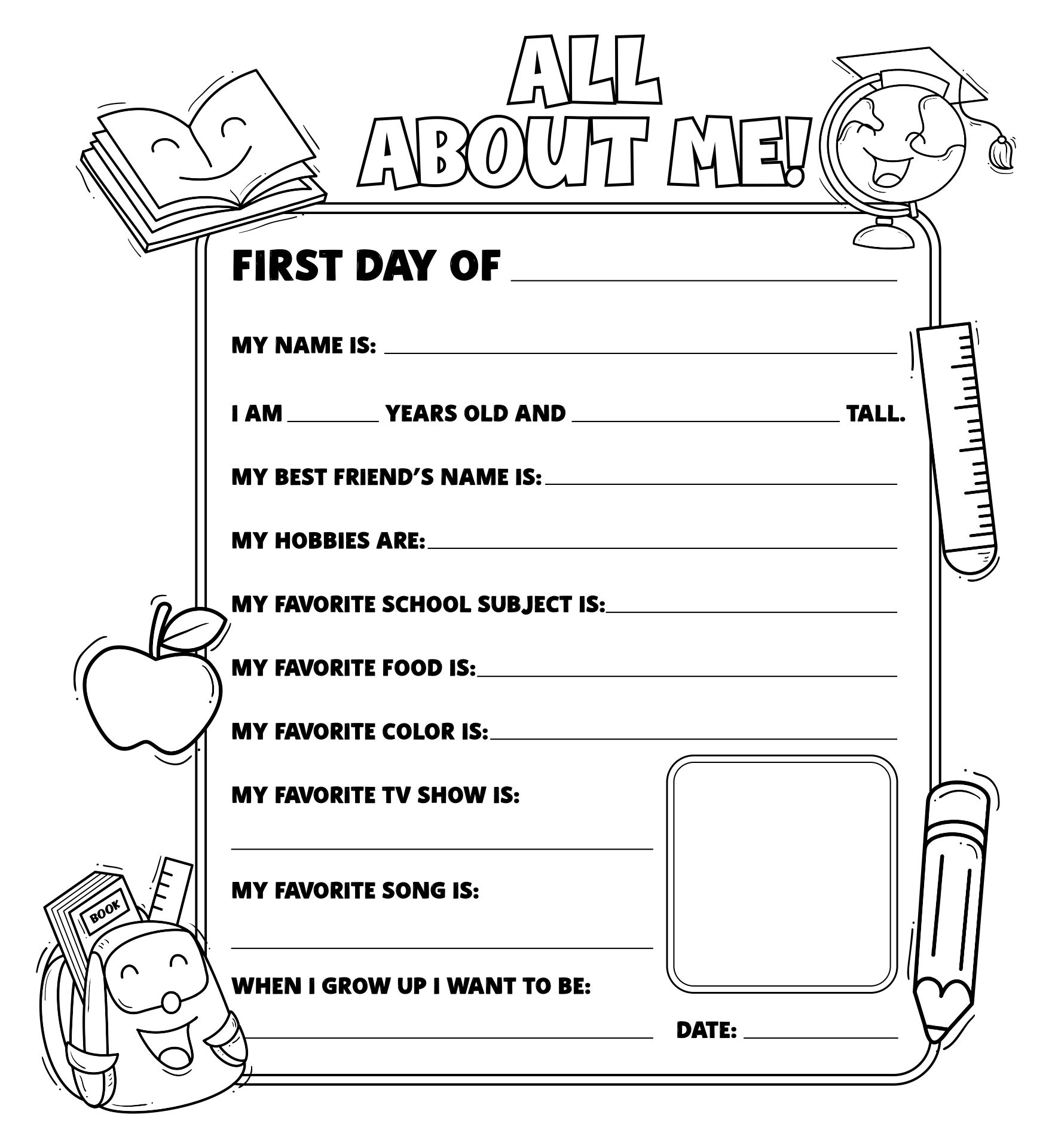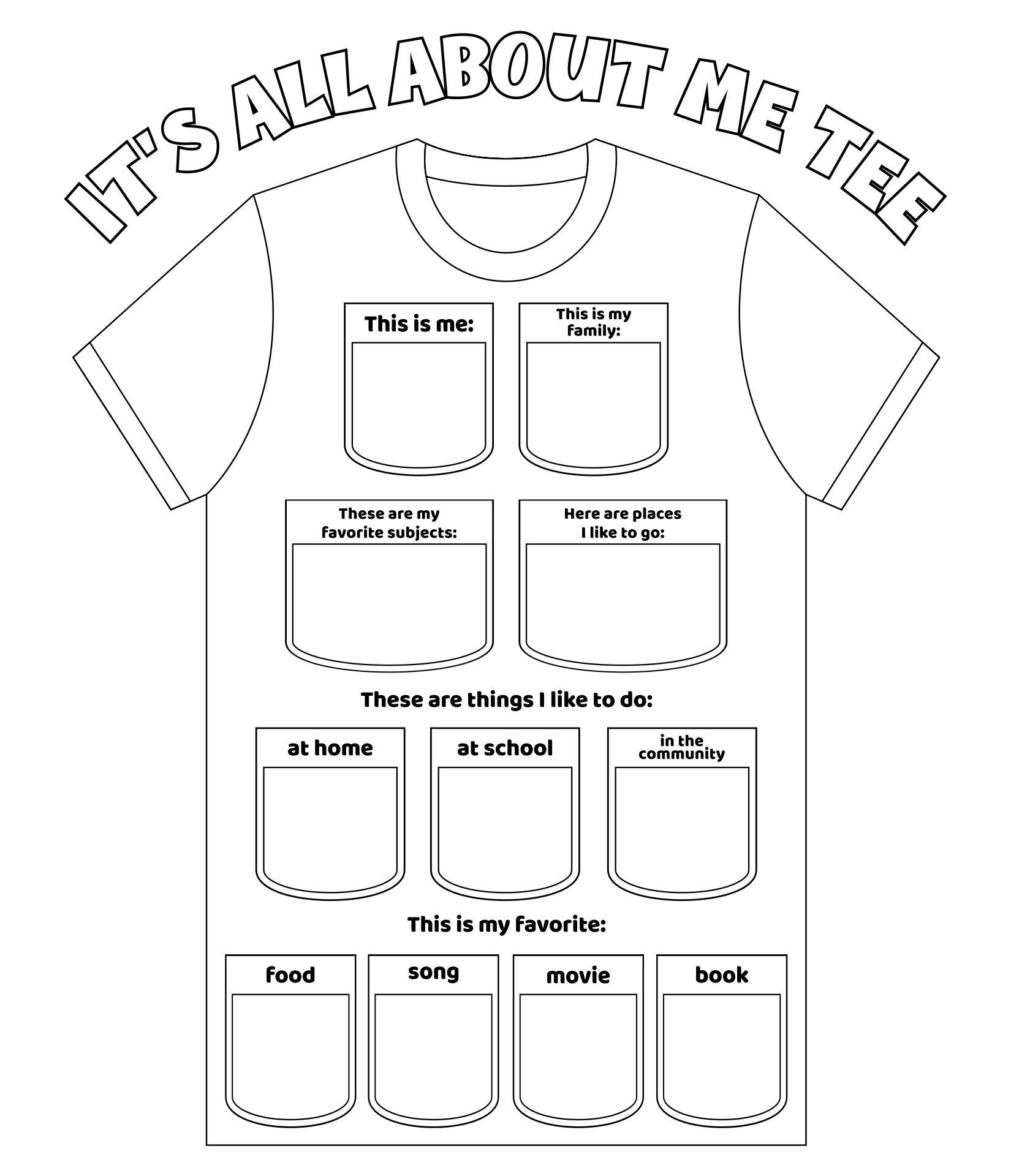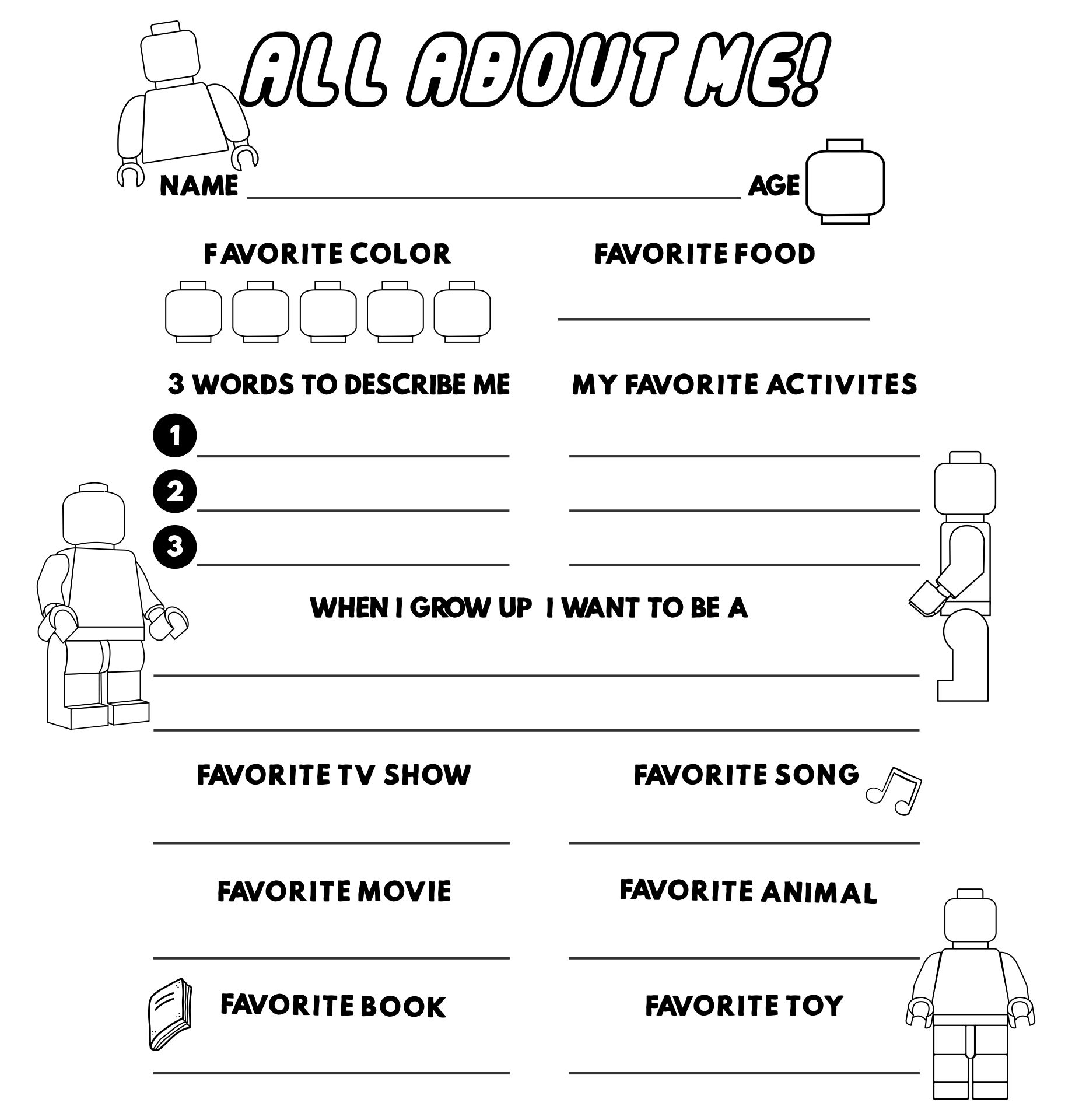 How can you use biodata to teach the students?
Bio is another name for our identity that is usually used for specific purposes such as job search, classroom introduction, and so on. The bio form for the classroom project is an excellent choice to use as one of the materials. One project to consider is creating an "all about me" poster.
By filling out the template as per your preferences, the poster can be used to learn more about yourself. This poster can also be used as an introduction in class. The advantage of using this sort of getting to know me poster project for kindergarten students is that you can help them learn about themselves.
As a result, in the case of an introduction, it can be used to provide people around you with your basic information. When it comes to the poster project, you must include the image. It is preferable to beautify the biodata with the template image to make it more interesting for the students.
You can include the student's name, hobbies, birthday date, favorite color, favorite candies, favorite subject, the toy that they like to play with, their favorite movie, and so on in the bio contents of the poster. In addition to the poster template, you can create the task that is filled out by the biodata form.
You can simply create a simple template that includes the category of contents they should fill for this one. Consider having the students write the contents of the bio with the reason for this project. For example, one of your students enjoys the rose flower because it is beautiful and has the red color that she or he prefers.
You can add more categories than the poster design because it uses a simple form. It could be their talent, eye color, hair color, favorite animals, favorite season, favorite sport, dream destination, and so on. You can also include a list of things that you know the students will enjoy. It most likely allows you to get to know your students better because some students may be shy about expressing their feelings or skills in class.
Another option is to create a bio blank template. Using this bio, they can write whatever they want without being constrained by categories. The important goal lies with this project is to get your students to understand and know themselves better.