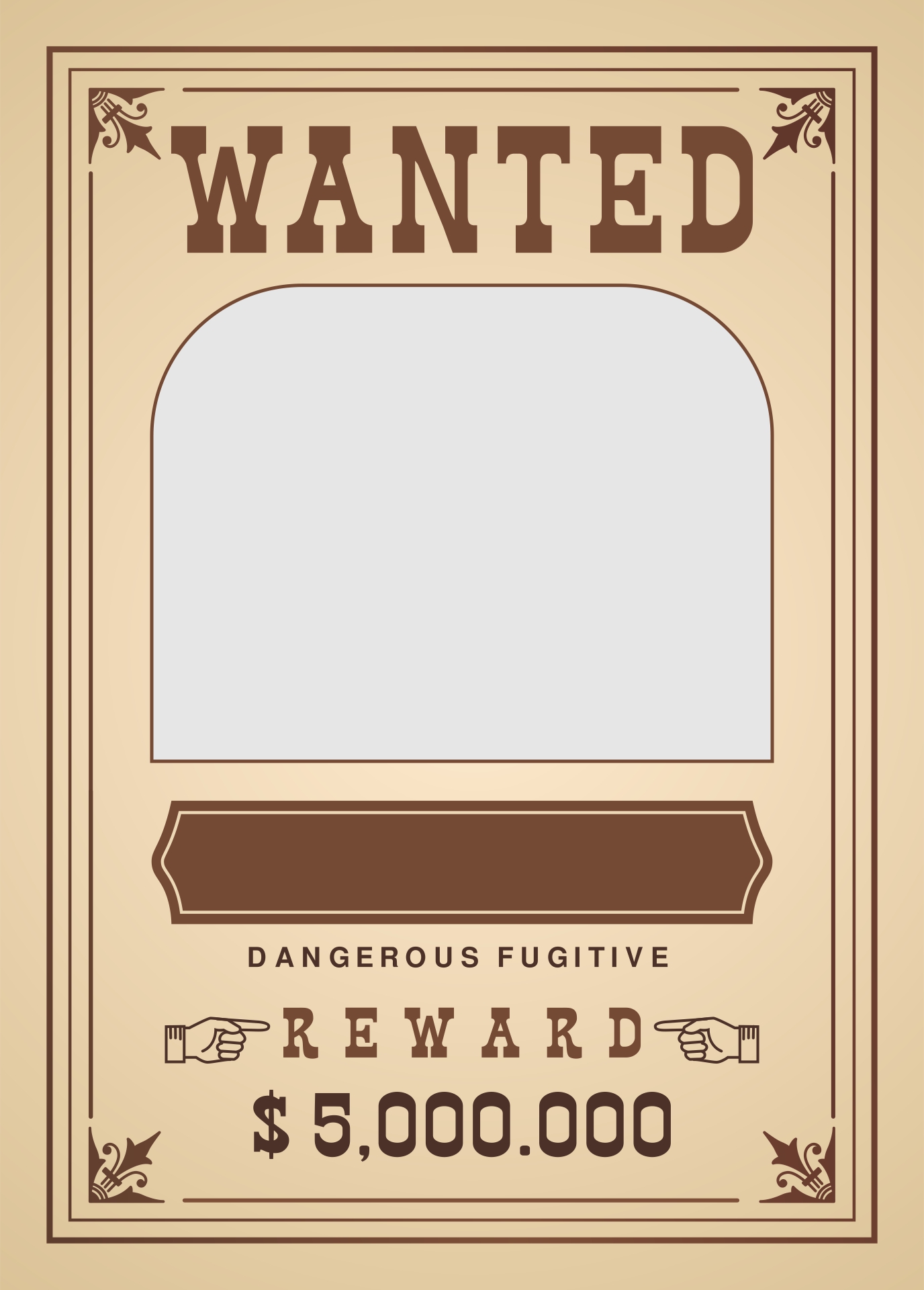 What is considered the Old West?

The Old West, or the American Old West refers to things about life in the Western United States. This includes all about the history, people, culture, and the geography of Western United States. Commonly, the term refers to the era of the later of the 19th century, in the middle of the American Civil War phase and the end of the century. In this era, there are many people who are searched by the authorities. Usually, those who are wanted are cowboys or outlaws. The authorities spread the Old West wanted poster. This consists of the "Wanted" word as the dominant element that can steal the attention. Then, the picture of the outlaw is also shown there. The authorities also mention the reward if someone can find them dead or alive. The old west wanted poster has a unique design. Until now, we can download Old West wanted posters to adopt the style and the design to a certain poster.

What font is used for Western wanted posters?

Since the design of Old West wanted posters are iconic, some font creators even create the similar styles that they adopt to their artwork. According to Lifewire, here are the list of Old West fonts:
1. Western.
2. Perdido.
3. Saddlebag.
4. Showguide.
5. Cowboys.
6. Nashville.
7. Typodermic.
8. Edmunds Distressed.

How do you make a wanted poster?

One of us may be familiar with Old West wanted posters design. To improve designing skills, we can create our own Old West wanted posters. We can customize this. Here are the steps:
1. Download Old West wanted posters template.
2. Open it in the image processing app, such as Adobe Illustrator, Adobe Photoshop, or CorelDraw.
3. Download the certain font, as we have mentioned above.
4. Export the photo that we will attach to the poster, then drag it onto the template.
5. Edit the text by using Old West wanted fonts.
6. Import or save the design.
7. Print it out using thick paper or photo paper.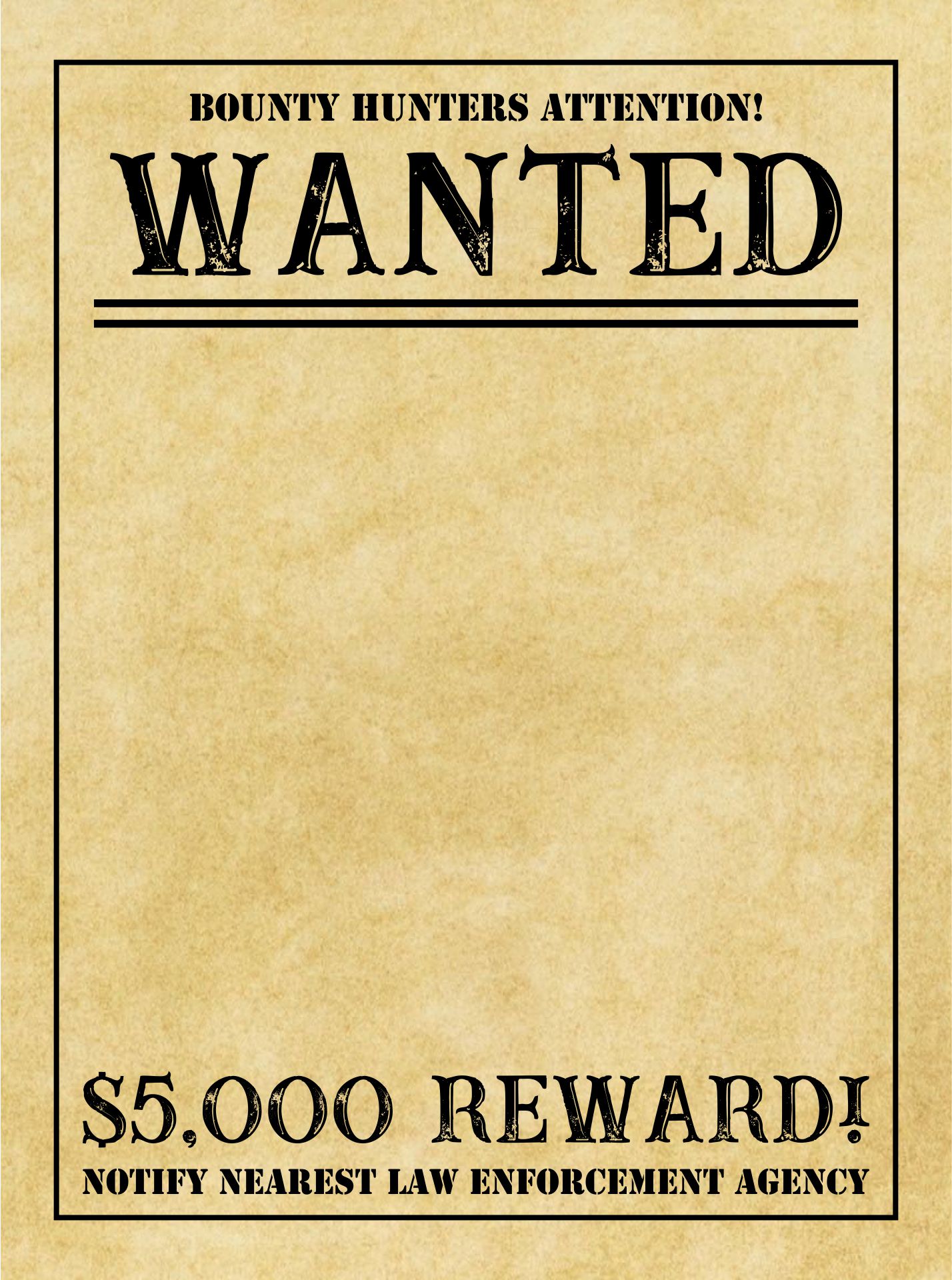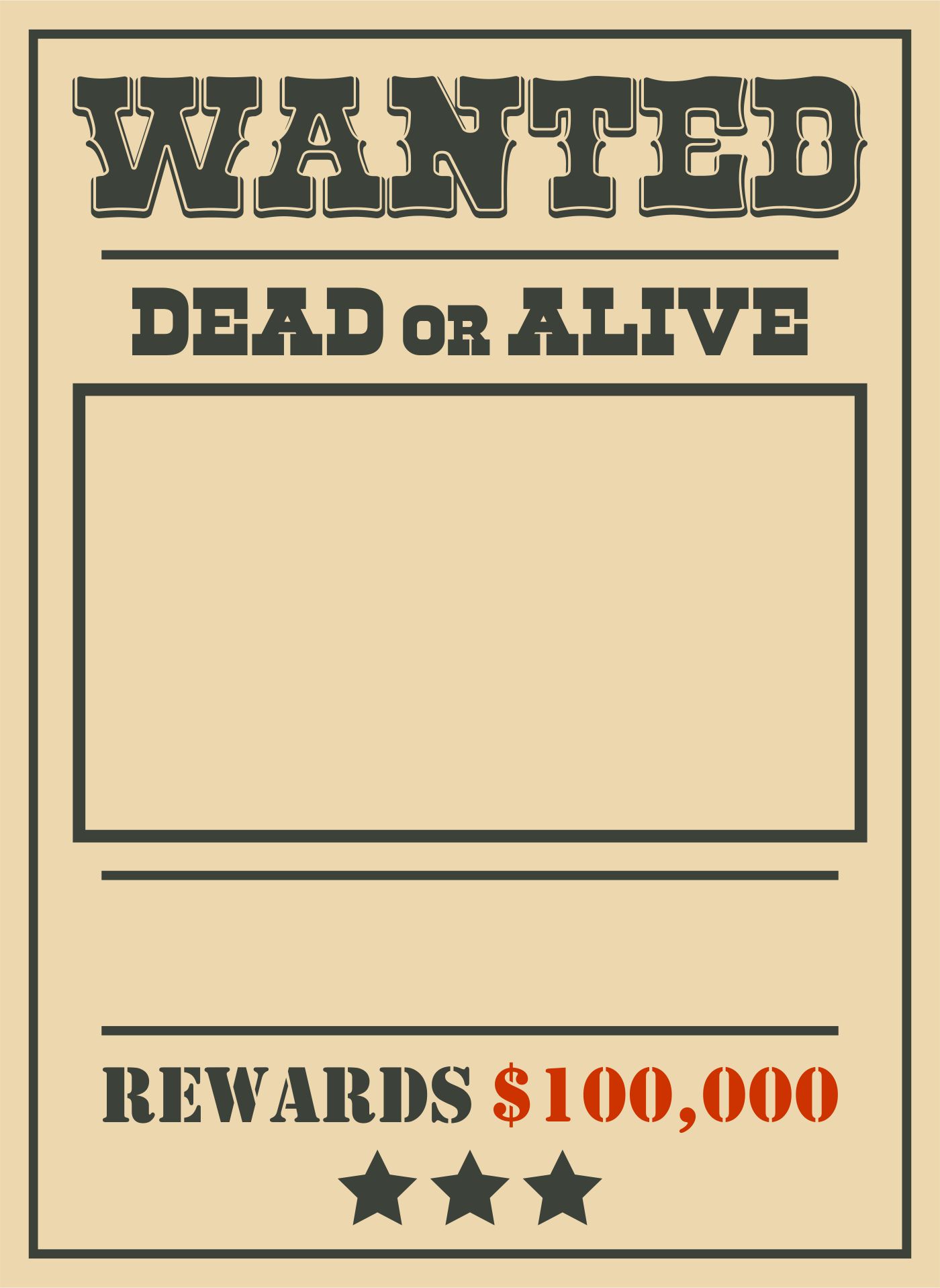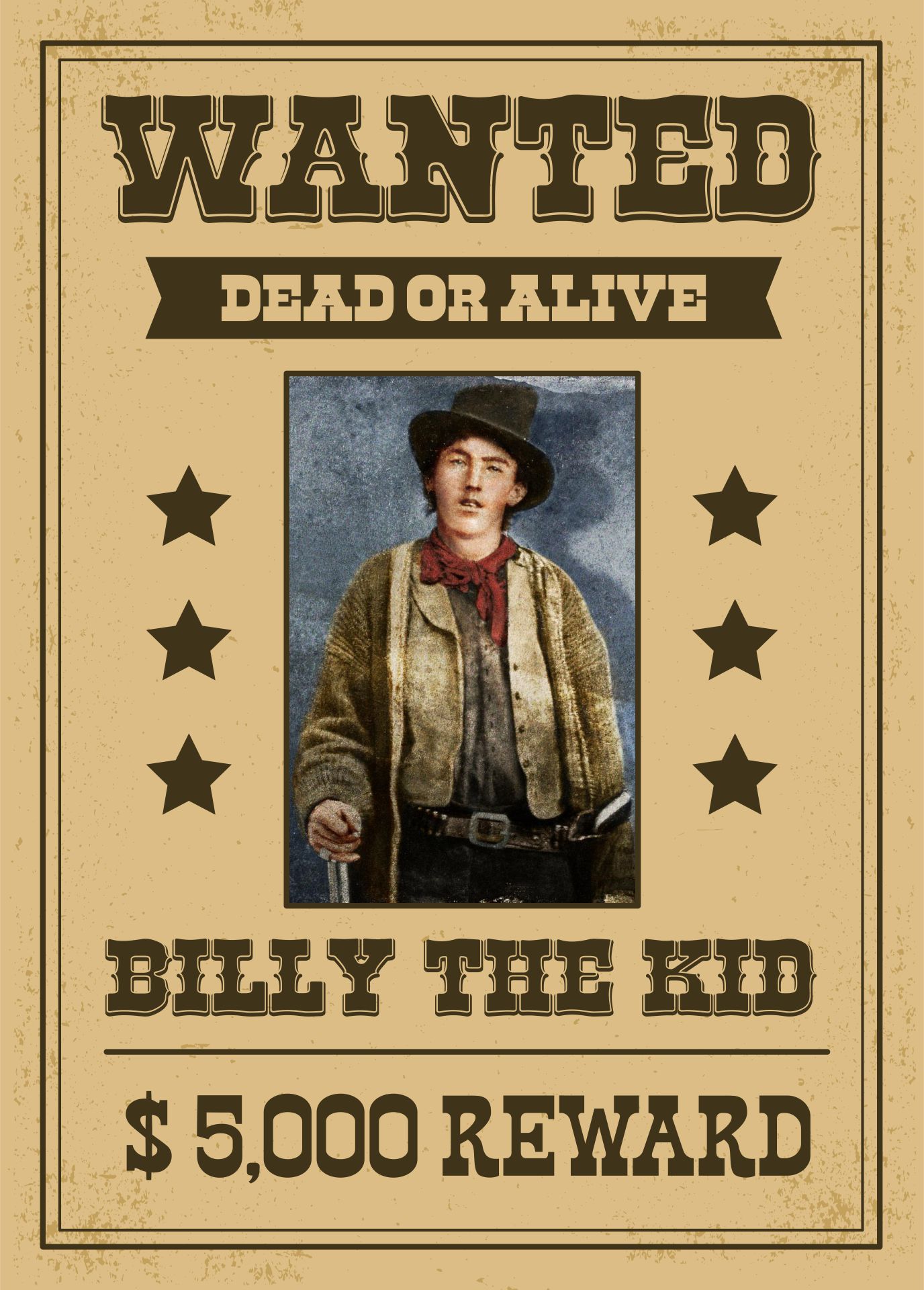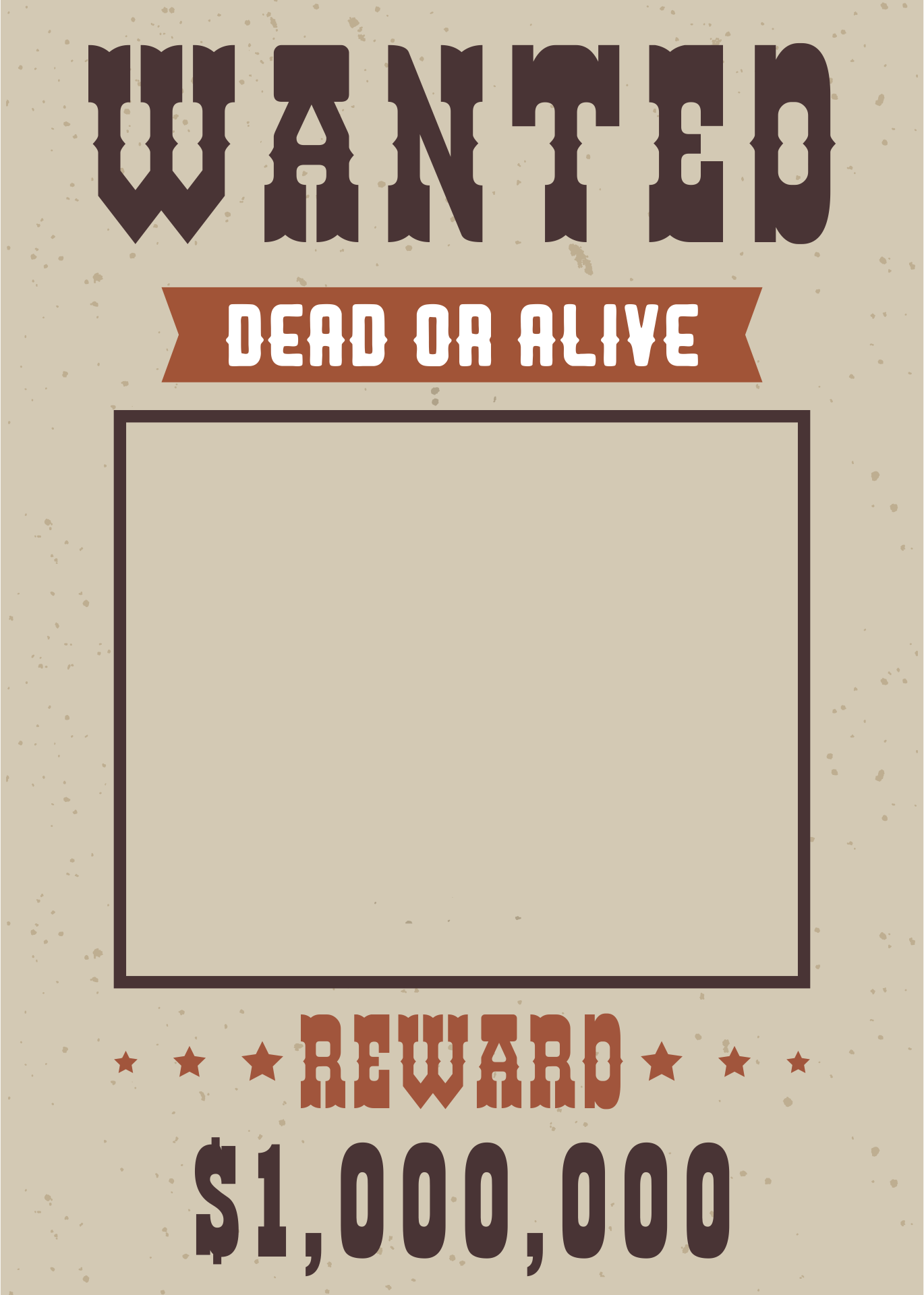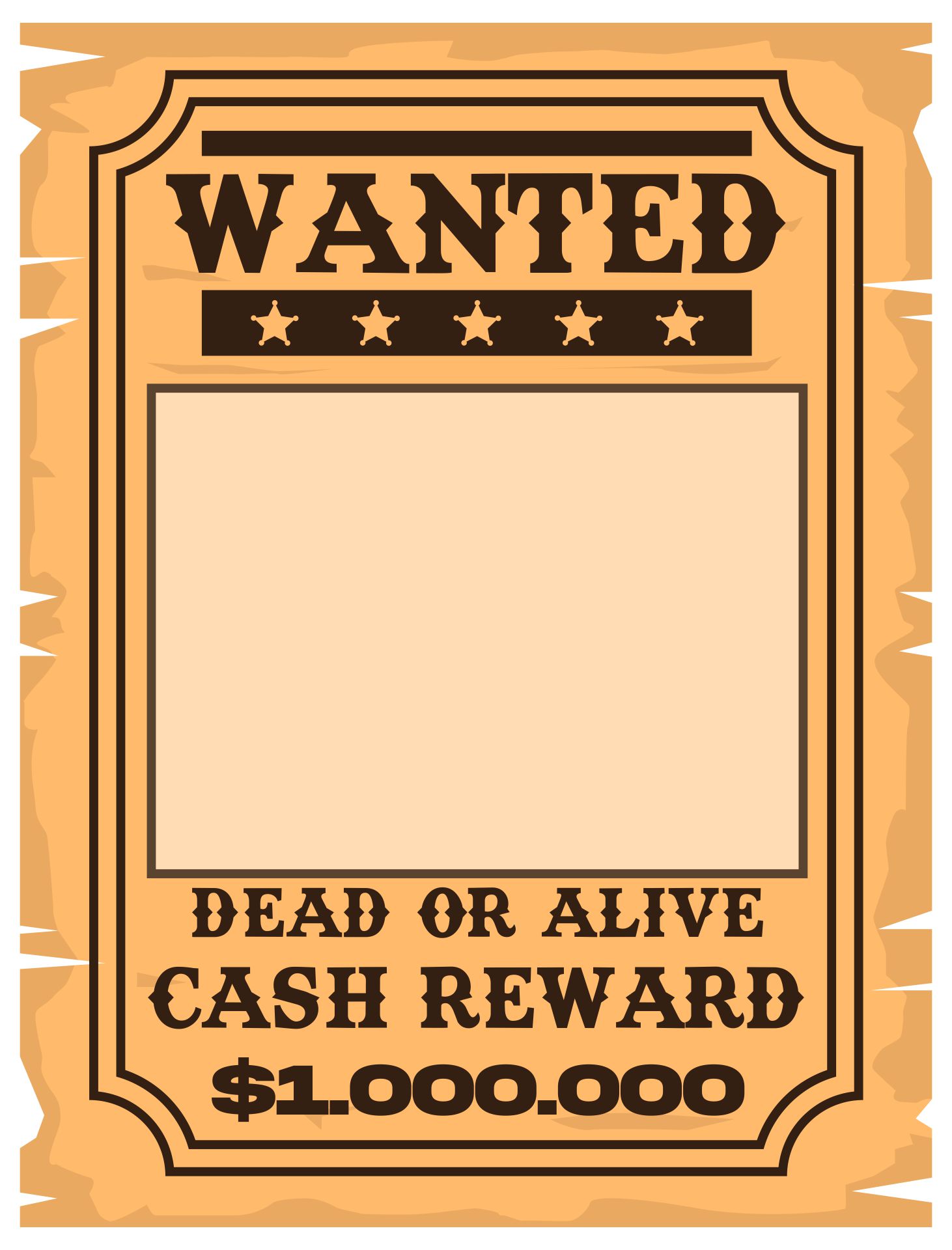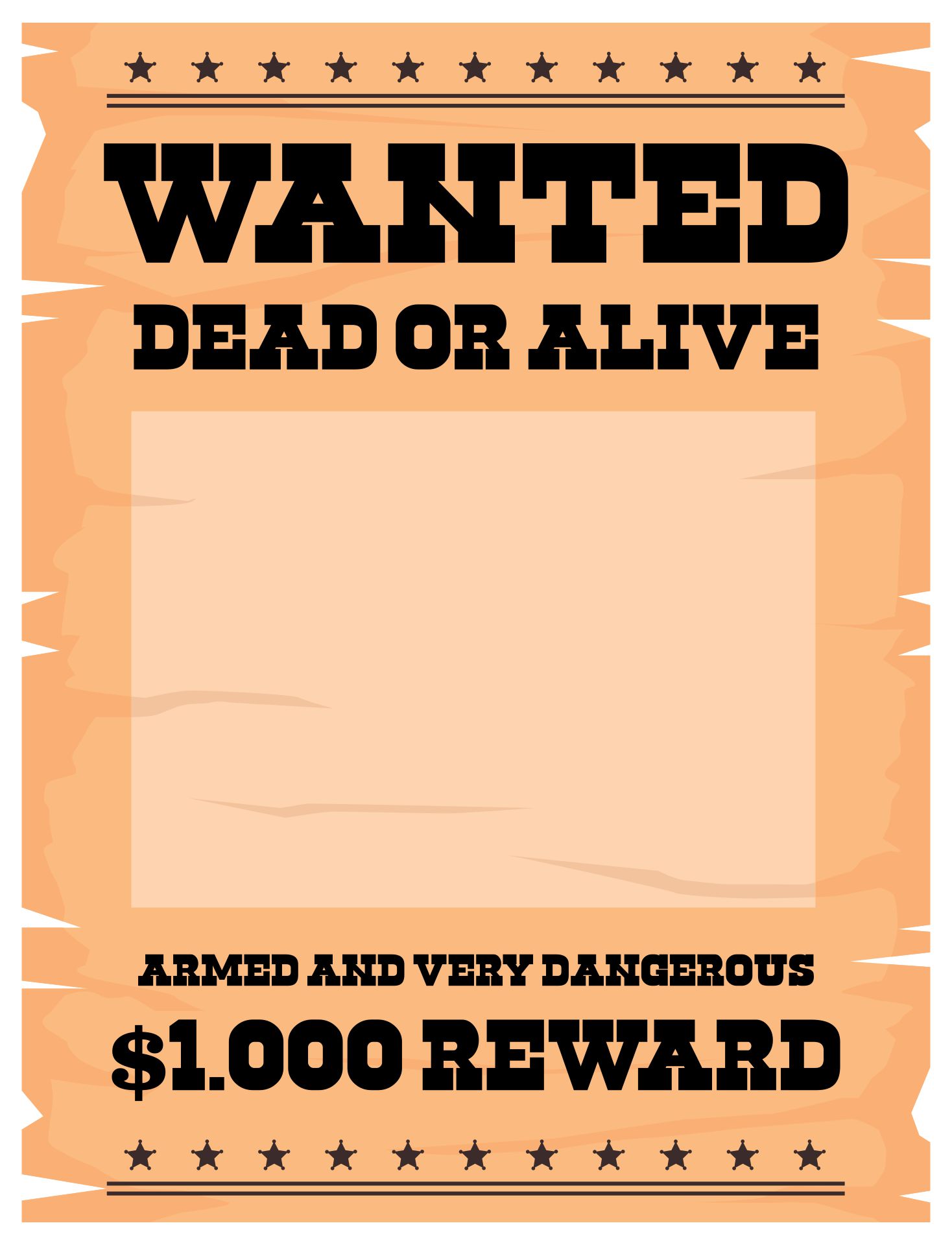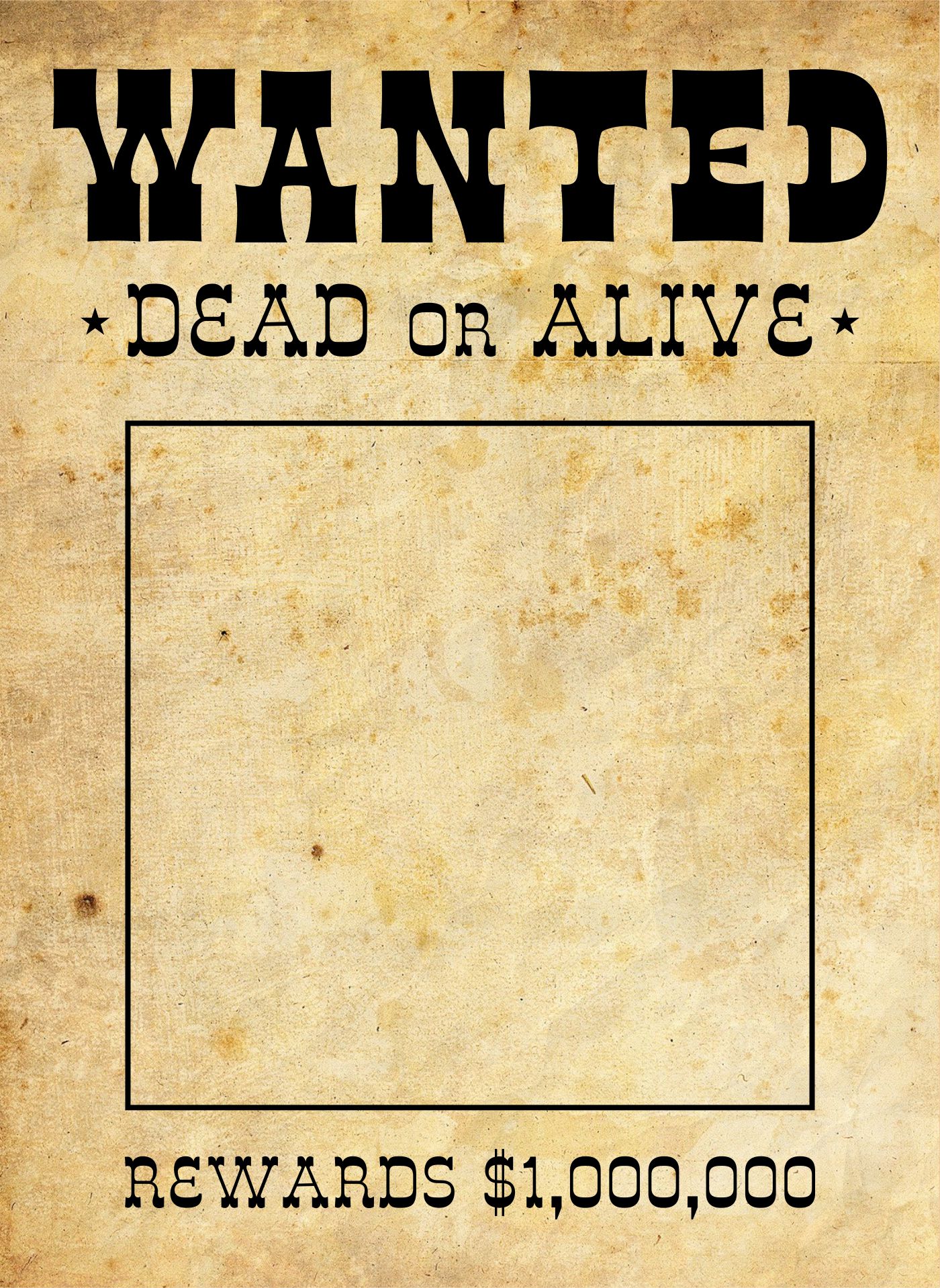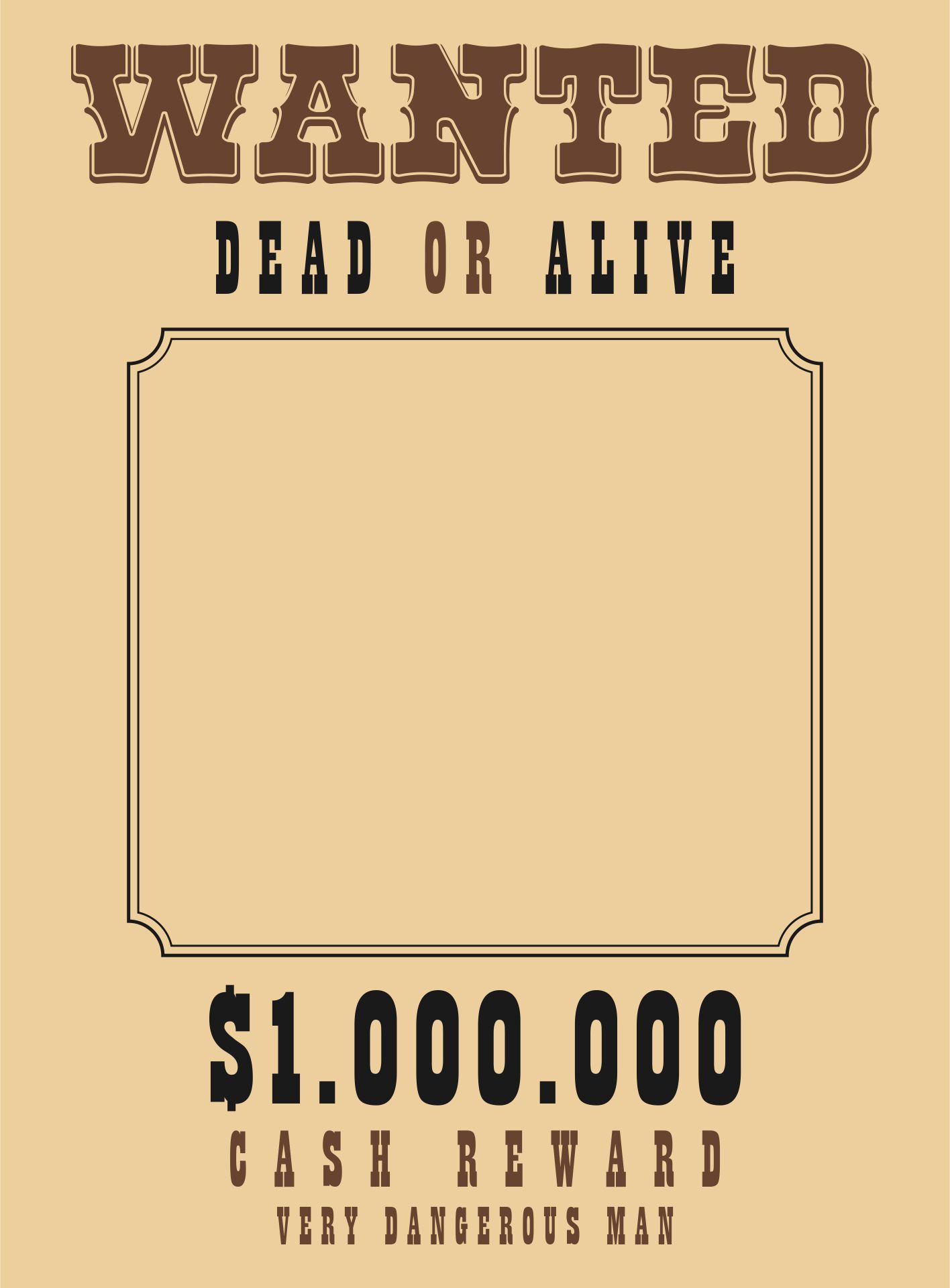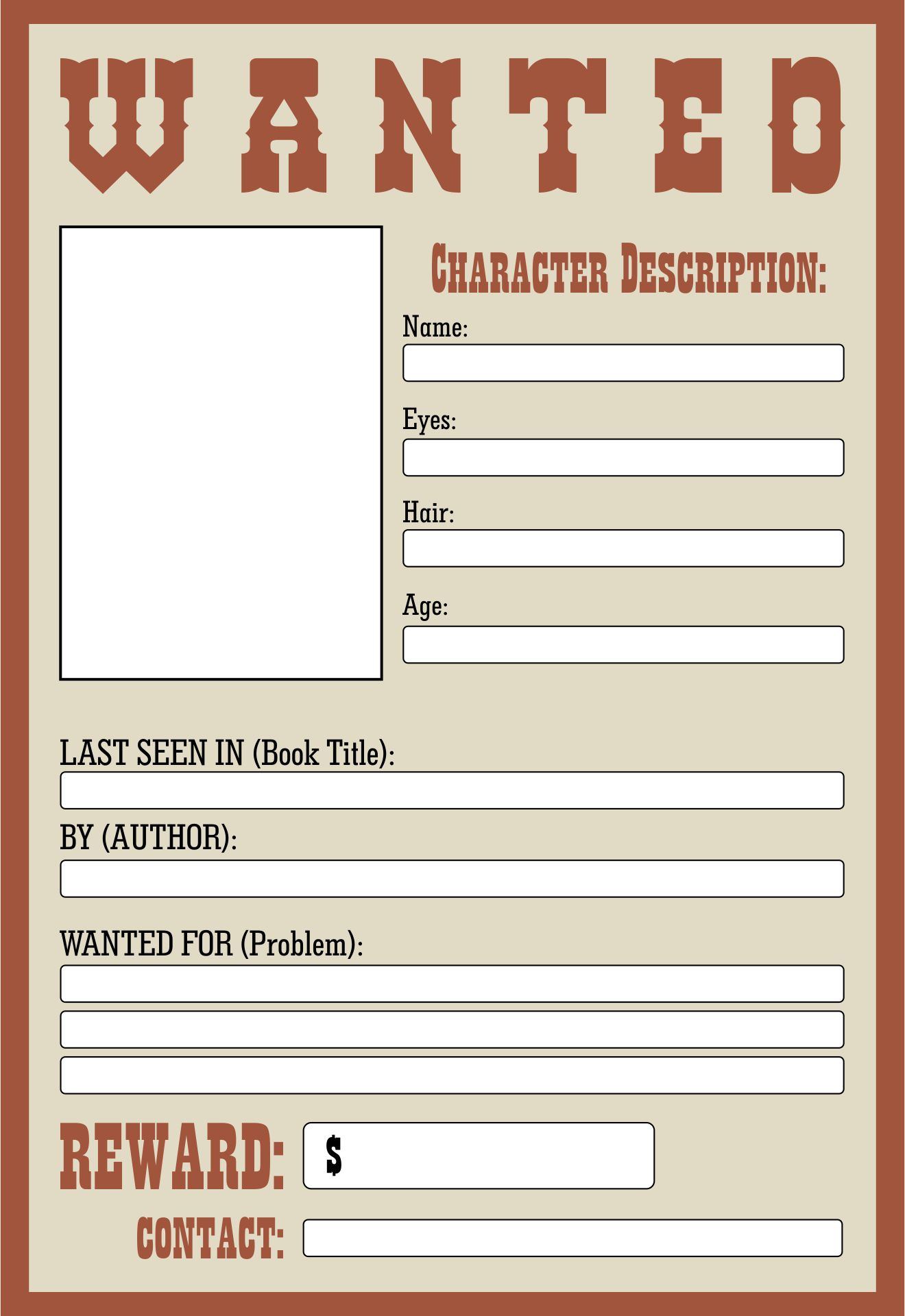 When did wanted posters start?

The history of the Old West wanted posters actually had started for centuries. In 1919, before the poster appeared, the law enforcement spread the issuing fliers called Identification Orders or simply IOs. The first 1919 IO of William N. Bishop was considered as the first flier. The flier contains his portrait, kinds of the crime when he got caught, and the criminal history. Later, the flier inserted the fingerprints too. In early 1930, The Department of Justice started the issue of wanted posters for notorious outlaws, such as John Dillinger. The form of the poster was published in a form of bulletin called Fugitive Wanted. Soon, the FBI formalized the posters. The first formalized poster was the 10 Most Wanted Fugitive program in 1950. Then, the formalized form became the standard template or format. This makes the design iconic.